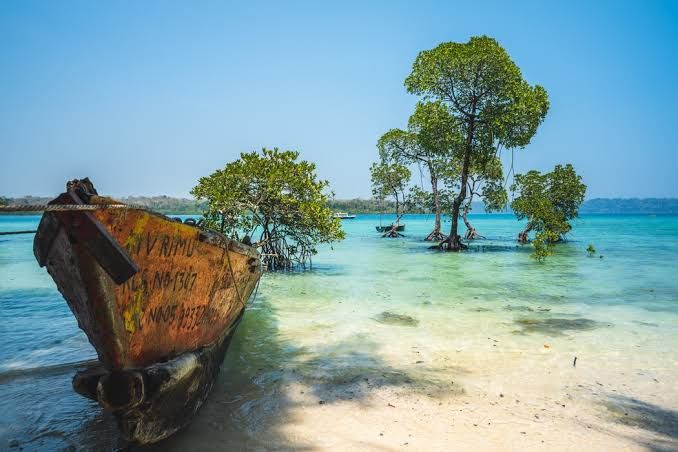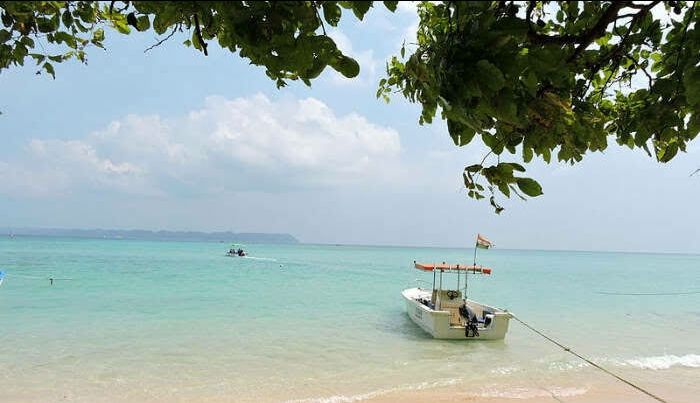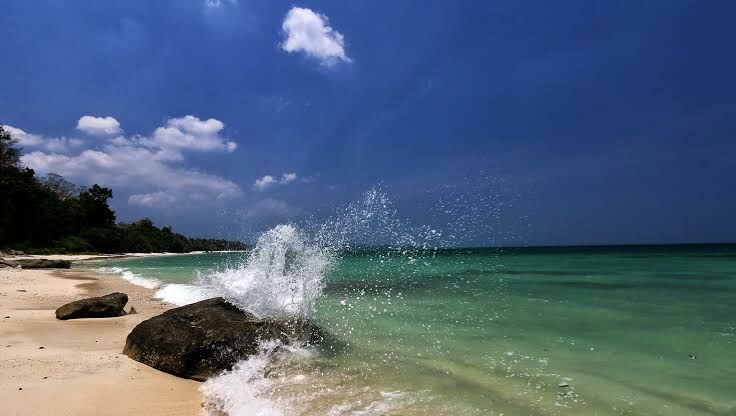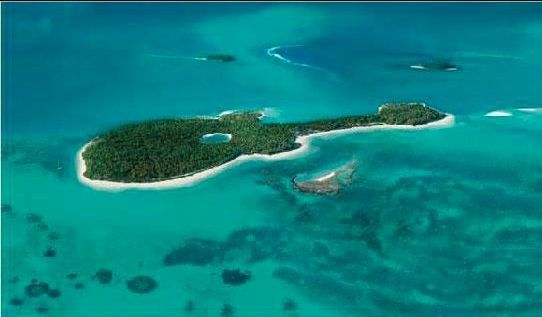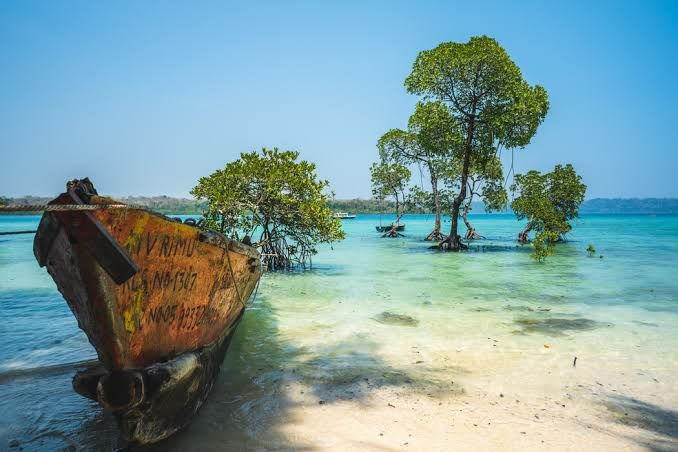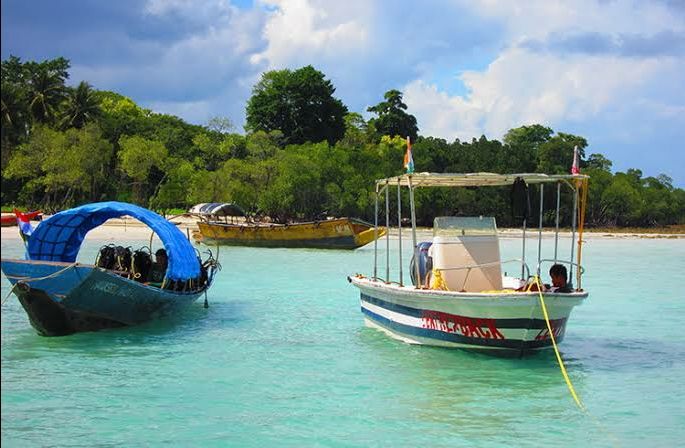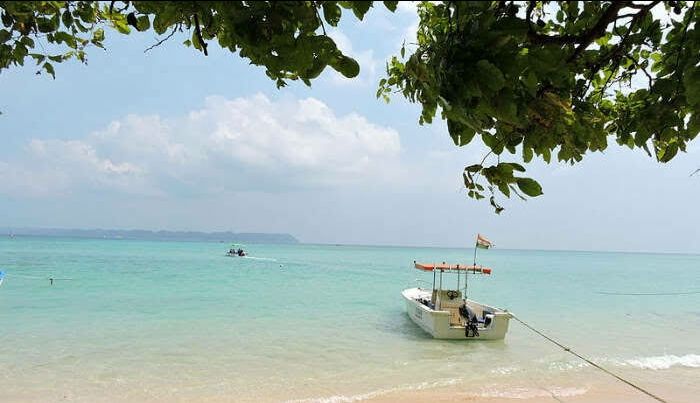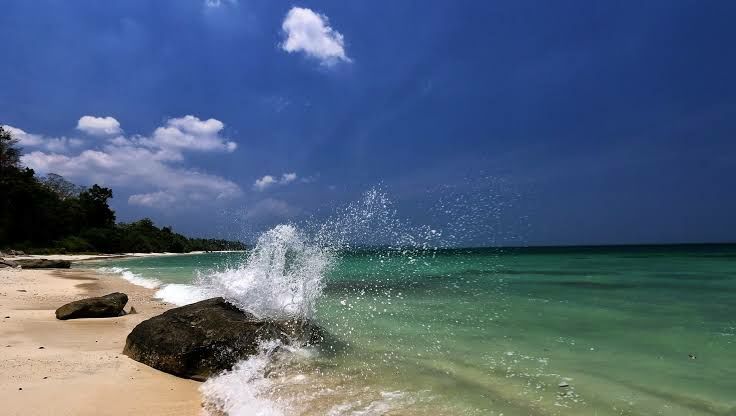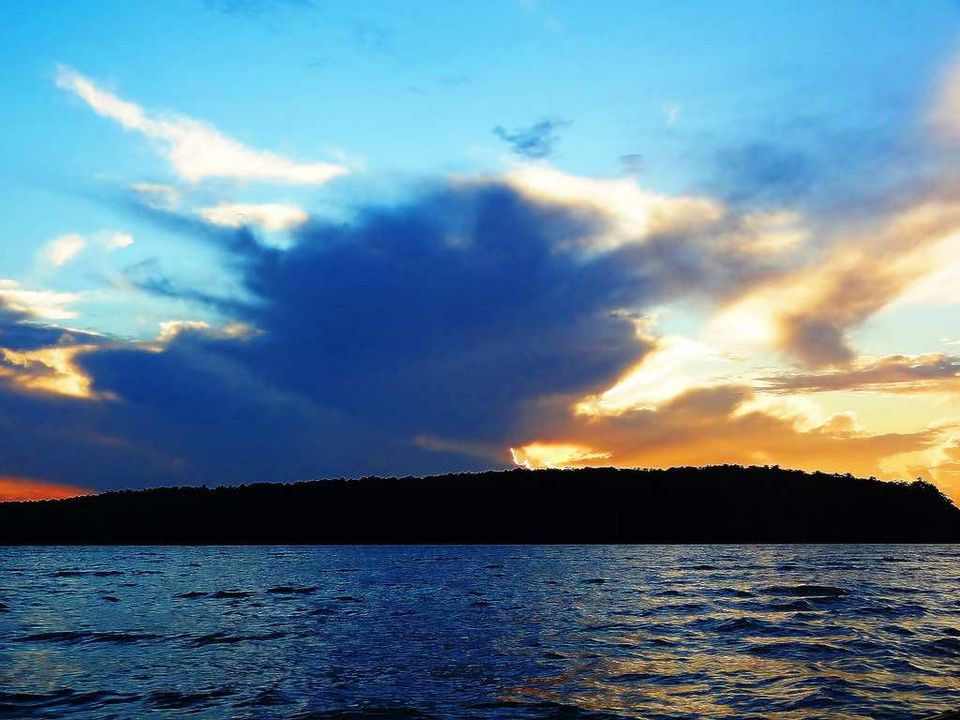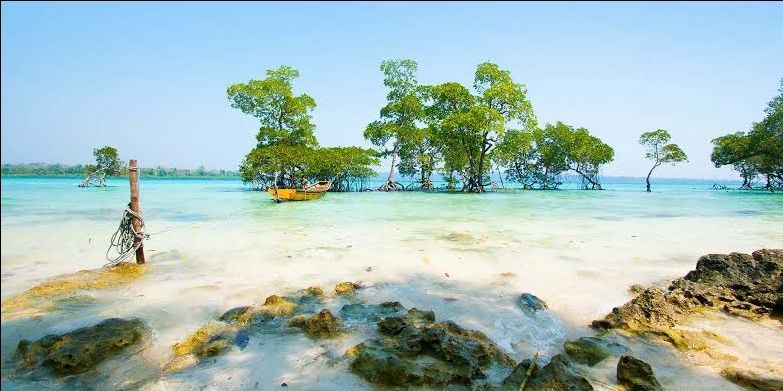 #Guitar Island Beach, Andaman & Nicobar Islands
From Guitar Island, you can see another smaller island a little distance away.
This island is called the Small Guitar Island.
During high tides, the gap between the two islands is covered with seawater, but when the tide ebbs, it leaves sandbanks between them which connect the two.
You can ask your boatman to take you on that island as well. Although it is much smaller and has more or less the same ambience, it is still worth a visit.
Other than that, Long Island, from where you will be catching your ferry to Guitar Island is a destination in itself.
On Long Island, Lalaji Bay Beach is often used as a spot for beach camping.
Havelock Island, which is considered as Andaman's most beautiful, is also located nearby.
#How to reach Guitar Island
Guitar Island can be reached from Long Island in a dinghy boat, which is 89-90 km away from the capital Port Blair.
To reach Long Island, there are 3-4 options that you can avail.
Firstly, there are boats on alternate days from Port Blair to Long Island jetty, which means at least three days of the week you can avail waterway route.
These boats go via Havelock and Neil Island on their way to Long Island.
However, the one problem with the boat journey is uncertainty.
You have to make sure the boat is available on the day you plan to travel by visiting the official Andaman Islands tourism website.
And there too the schedules are tentative and subject to change at short notice, be it for adverse weather conditions or something else.
You can hire private boats from Port Blair if you are travelling in a big group, in which case that risk is not there.
The second mode of transport is by bus to Rangat and then a boat from Yeratta Jetty to Long Island.
For this, you have to catch the early 4:30 AM bus from Port Blair and sit through 8 hour-long journeys till Rangat arrives.
Since the road journey is long, if you take an evening bus from Port Blair, you will have to stay the night at Rangat before catching the 9:00 AM boat to Long Island.
Going from Long Island to Guitar Island is only about hiring a fibre boat for a more rusting experience, or a much-faster speed boat, which takes roughly 15-20 minutes to reach your destination.
#Best Time to Visit the Guitar Island
Other than the monsoon time, all different seasons are pretty much suitable for a visit to Guitar Island.
Rainfall occurs from July to September and during this time the schedule of the boats gets heavily dependable on the weather.
The rain also does not allow you to enjoy the beach properly.
The best time to visit Guitar Island would be from October to March, during the autumn-winter-spring stretch.
These months experience a temperature range of 20°-35°C on an average, which is mild and pleasant enough.
Summers are okay as well, spare the long boat journeys under the raging sun which can get uncomfortable.
As for the time of the day, it is better to go around the afternoon at the latest.
Since there is no accommodation, night stay is not possible, and it is safer to come back to Long Island while there is still light.
Sea journey in the darkness is not the most pleasant thing to experience for an amateur person.
#Things to do in Guitar Island
The best thing to do on the island itself is to enjoy the ambience.
If you are a reader, you can carry a book and read in peace.
There are enough opportunities for the shutterbugs to capture the beauty of the virgin island at its prettiest, and with no hindrance at all.
At the beach, you can take a long walk along the sandy beach, or collect seashells to your heart's content, or sit on the sand and spot the fishing boats in the distance, and see the endless surging and crashing of waves along the shore.
To enjoy the touch of the sea, many people prefer to wet their feet.
And if you are comfortable enough with swimming, you can do that as well.
The sea here is not very deep, and it is very safe for a good round of swimming.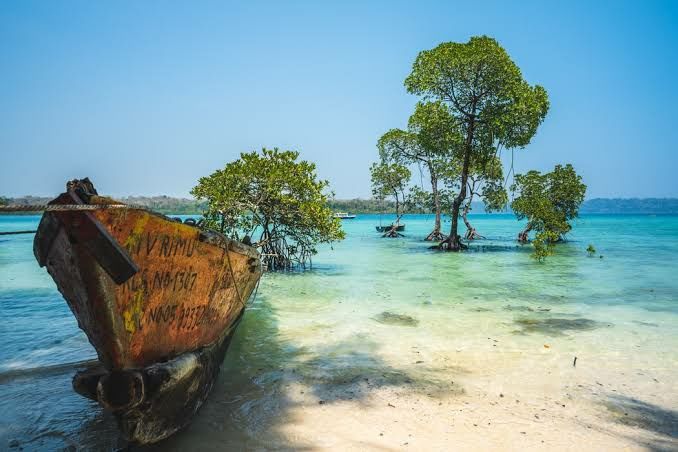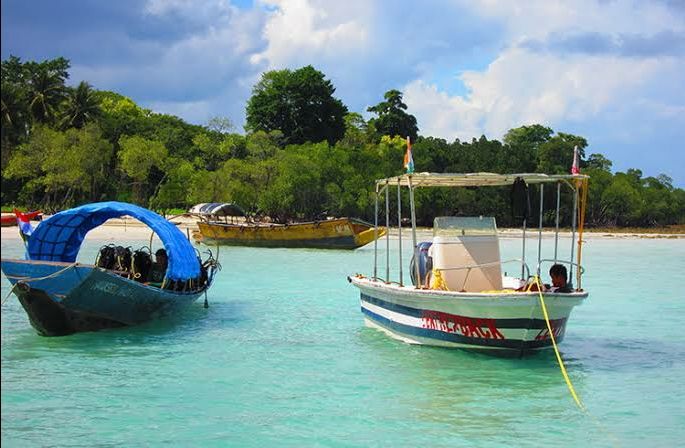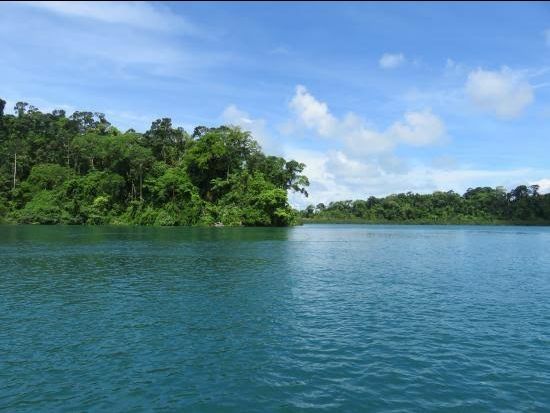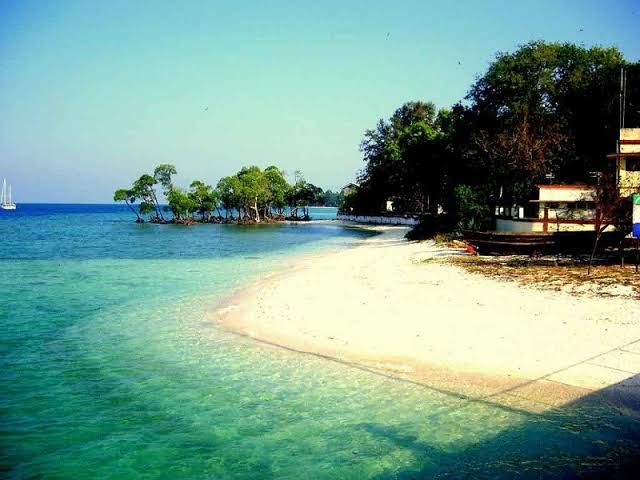 One of the numerous exquisite but uninhabited islands of Andaman and Nicobar, Guitar Island is as beautiful and rewarding a destination as one can be.
With brilliant blue water all around and tropical greens inside, this island makes for a stunning day trip from the main island.
Out of the 572 pristine islands of Andaman and Nicobar, 38 are forever and permanently uninhabited.
Most of these islands are favourite destinations of those who seek to travel offbeat, away from the regular crowd of tourists.
There are some gems of islands among the cluster, and one such is Guitar Island.
The small patch of green in the azure blue of Indian Ocean is named so because of its shape.
An aerial view of the island will reveal that it looks exactly like a guitar from up there, complete with a small sound hole of water in the middle, the long neck and even the headstock.
#Places to See nearby