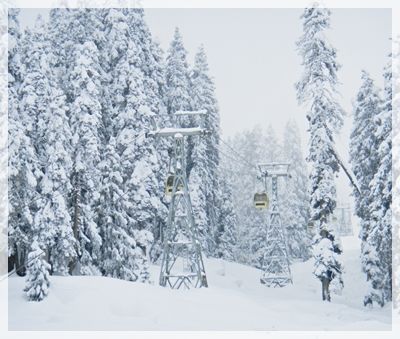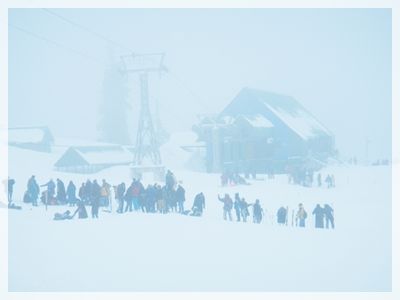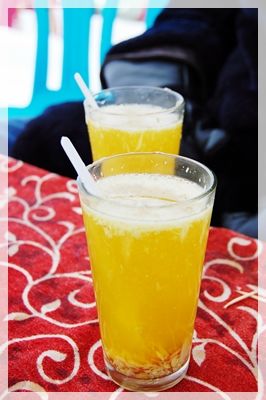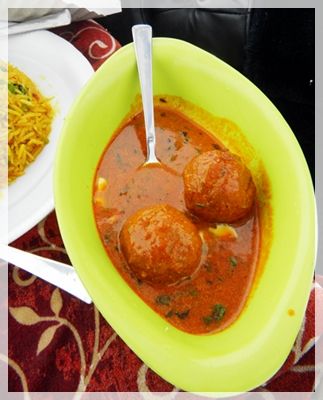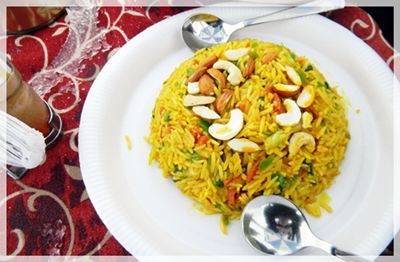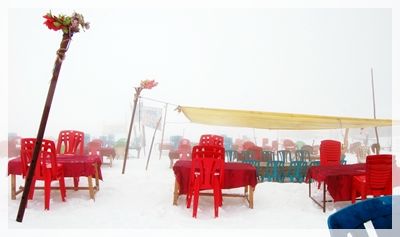 Tourists usually prefer to visit Gulmarg in summer, when the flowers are in full bloom and the there's lush green leaves on the trees. But since I often like doing things my way, I went when the ground was covered in 8 feet of snow. And I had to have lunch at 8000 feet. 
You need not worry if you came unprepared because you can easily rent warm jackets, hats and boots just before you take a car ride up the mountain of Gulmarg. Winter is not a peak season for tourists so that you can also easily get a good hotel to stay in. Except for those who come specifically to ski and snowboard, I noticed that people usually take a day trip and return to the neighboring city of Sonmarg by late afternoon. I suggest you stay overnight and experience the beauty and challenge that Gulmarg has to offer whilst covered in snow.
There's also a gondola ride that you must take in order to reach this restaurant. The ride takes no more than 10 minutes, and it takes you to a place called Kungdoor. The Gondola ticket costs ₹ 400 per person (roundtrip). It creaks, makes strange sounds, and even stops abruptly for a few seconds but everyone swears it's safe.
The Lunch:
Walking over to the restaurant sounds pretty easy, but there were a couple of problems. First, the visibility was so low that I couldn't see beyond ten feet. Second, since it snowed all night we're standing on 8 feet of snow, our feet sinking in 2 feet with each step.
Good thing we had a guide with us. I don't think you need a local guide to show you around if the weather is good. However, if it's your first time and the weather is so bad you can't see what's around you, it's better to follow the lead of a person who does.
It took us twenty-five minutes to walk a distance that would have otherwise taken us ten minutes to accomplish in normal weather conditions. "Where is that restaurant?" I asked the guide desperately, as Masood and I huff and puff while he walked on effortlessly. I could see nothing in front of me except a white sheet. It's like walking through thick clouds.
"Just a few more steps," he assured me, "We're almost there!" My next step went much deeper into the snow so that I lose balance and fall for the second time. "This is crazy!" I told Masood as he helped me on my feet and dusted my coat. "How is it possible for anyone to operate a restaurant in the middle of this much snow?!"
The Food:
Eating outdoors when everything is covered in snow and seeing icicles forming at the edge of the tablecloth make for an interesting lunch experience. The food came warm and subtly spiced. I highly recommend the Kashmiri Kahwa, a drink infused with saffron and garnished with delicate slivers of almonds. 
The whole experience of eating in Kongdoor is what makes this lunch truly special and unique. Men and women in their brightly colored jackets glide past us in their skis and snowboards as we enjoy our meal. Some of them smile and wave as they pass us.