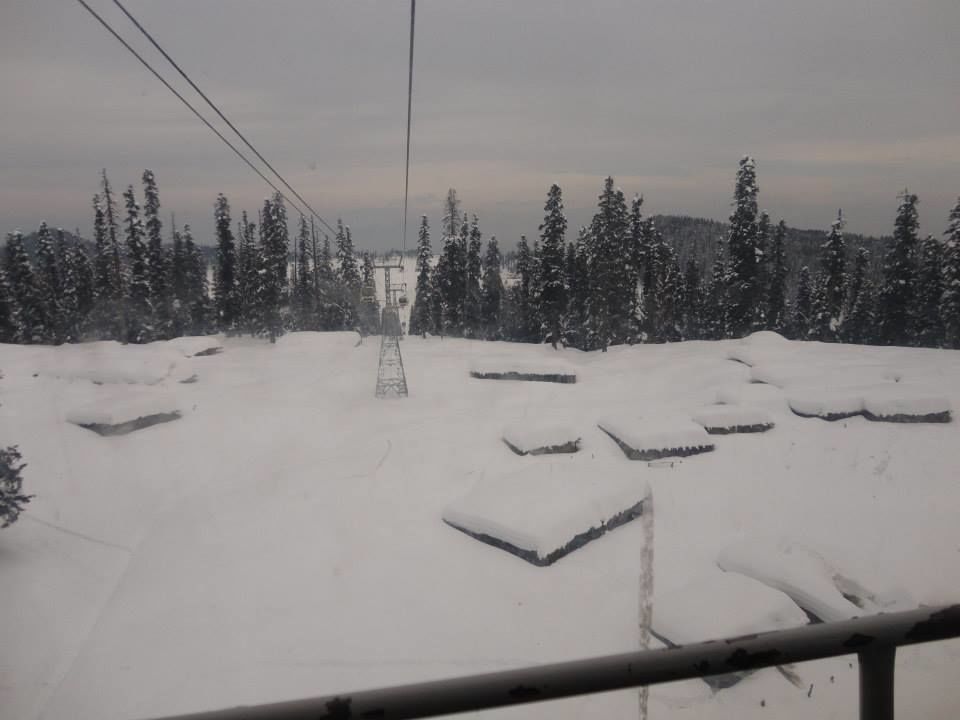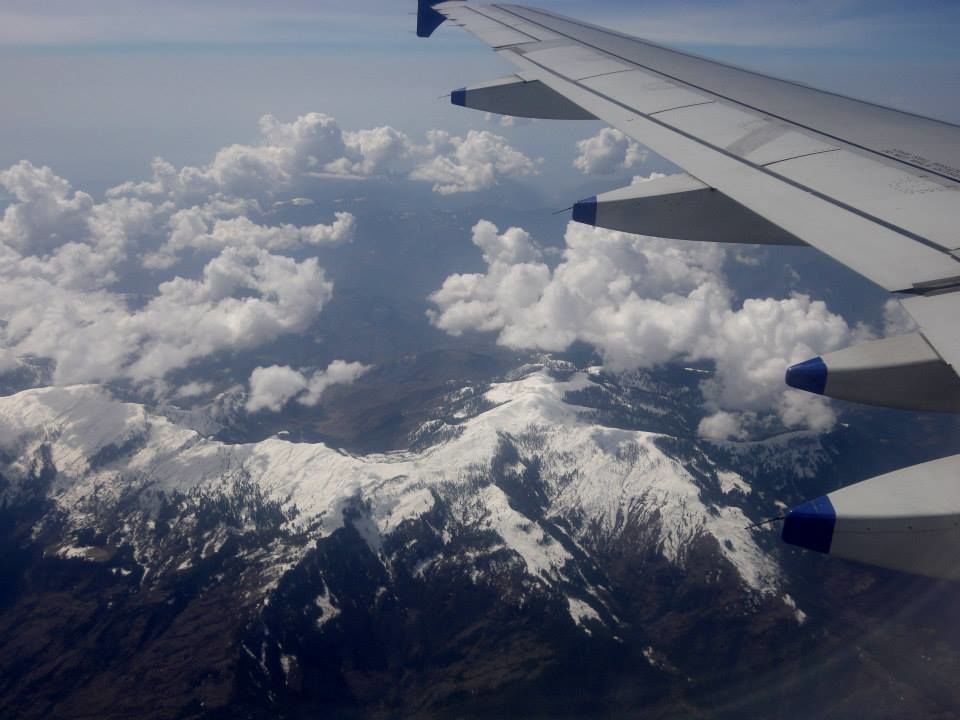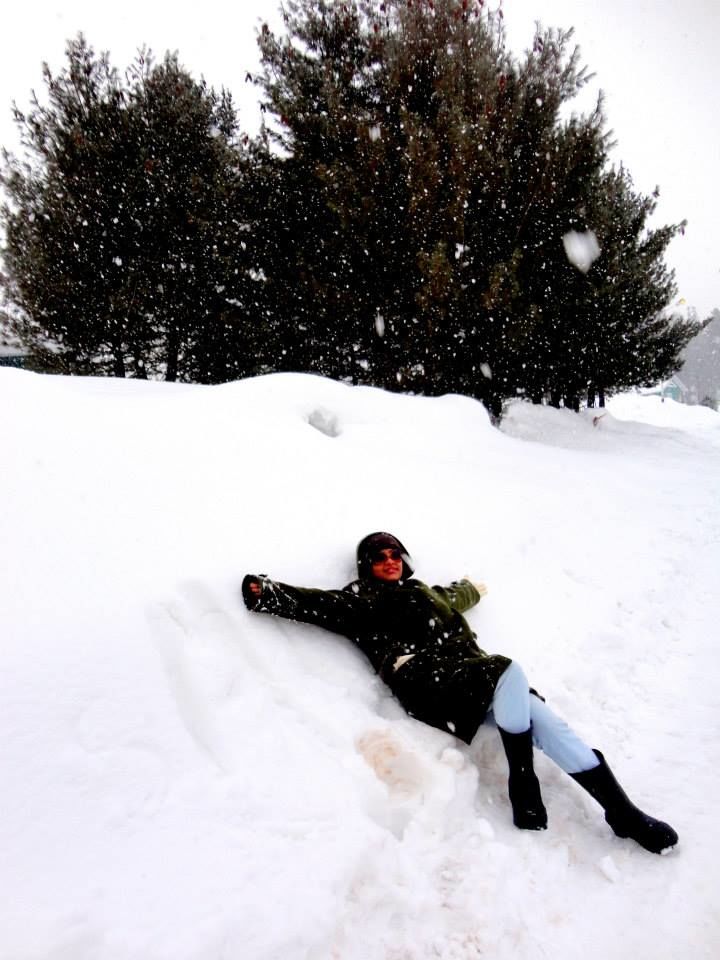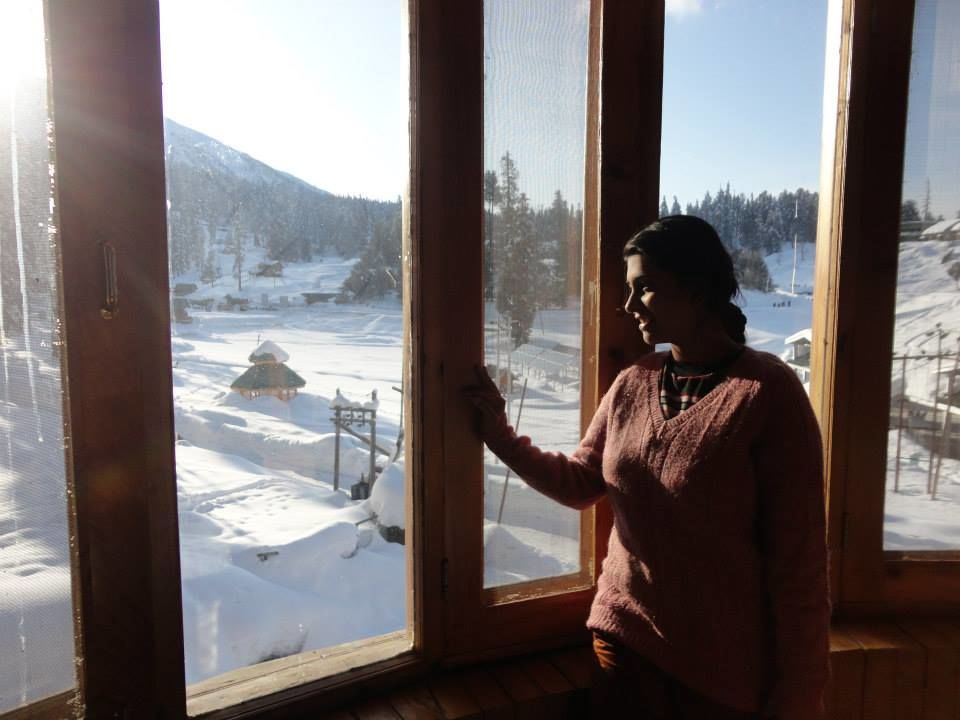 Living in the state of Gujarat I have never had experienced a snow fall, before my family planned a trip to Gulmarg, a hillstation in the Baramula district of Jammu and Kashmir. Lots of winter wears and thermals is what occupied most of our luggage space as we walked out of a gate of the airport with a red illuminated board above it reading 'EXIT'. Gulmarg is approximately 52km from Srinagar. We stepped into our cab and set off towards what people call 'The Meadow of Flowers'.
I had been to Srinagar 2 years back but in summer. The same streets, the Nagina lake and almond-eyed people wearing ferans, brought back some mesmerising memories of my trip back in 2012. Half way to Gulmarg, we had to change our cab for a jeep sent from our booked hotel. The driver said, "Aage raste me baraf milega sahib, ye gaadi waha nahi chalegi" . Soon my eyes could see none of the earth colors, but only greys and whites. And there we were, into the li'l white-washed town of Gulmarg. Hotel Hilltop was our new abode for the coming 3 days. It was centrally heated, floors carpeted with Kashmiri kaaleen, and had a startling view of the snow capped Himalayas. For a perfect tour, one has a few essentials to follow, a good hotel in a good location, so you get plenty of rest, and you have to travel less for site seeing, and good food. Hotel Hilltop offered optimum of all that.
After a warm night's sleep, I woke up to see the ripe red sun rising through the trough formed between two mountain peaks, as if turning white snow into liquid gold. We had a quick breakfast comprising of cornflakes, milk, omlette, toast and butter, got dressed into heavy jackets and gloves. Our shoes wont work in the snow, so we had to wear the boots we lended for Rs400 a pair, along our way the day before. I saw my feet disappear into the big black boots and i set for my first strall in the snow. A foot on the snow and it went about 4-5inches inside, haha...an amazing discovery for myself. I walked down the narrow lane, capturing photographs and making memories. We booked a cable-car ride to Gondola. The picturesque mountains and fern trees capped with snow kept me awestruck. A feeling of the very existence of the almighty sent a chill down my spine, as I stepped out of my cable car to see huge landmass fully daubed in snow. Not a grain of sand, nor a twig. What world was it?
In Gondola one would find many skiing trainers, Maggi and Lays sellers, snow bike riders.You can easily spend about 2 to 3 hours with all these activities. But after about 2PM, the temperature starts dropping and chilly winds take over the sparkling sunlight. The rest of days we spent walking and playing with the soft snow, drinking hot Kehwaa, a traditional Kashmiri drink, simply water boiled with saffron, almonds and daalchini.
A trip to Gulmarg can be a quiet one with your loved ones, offering a healthy family-time and relaxation, or a totally adventurous one for those looking for an adrenaline rush. Whichever be your choice, I promise...it will count.