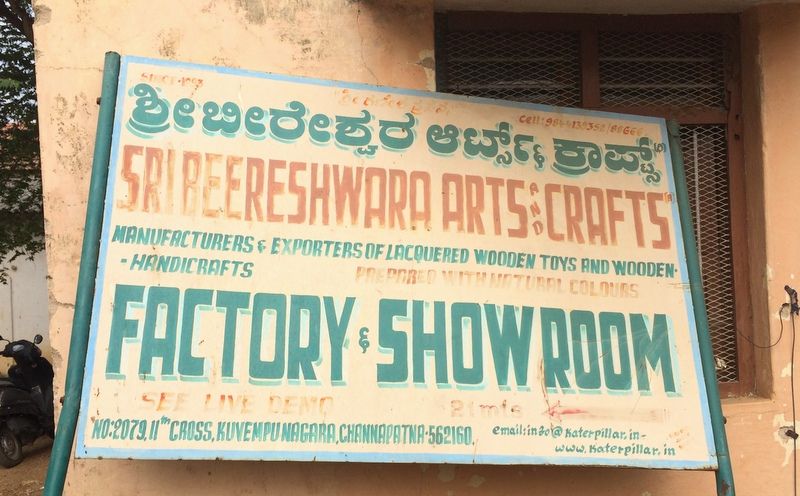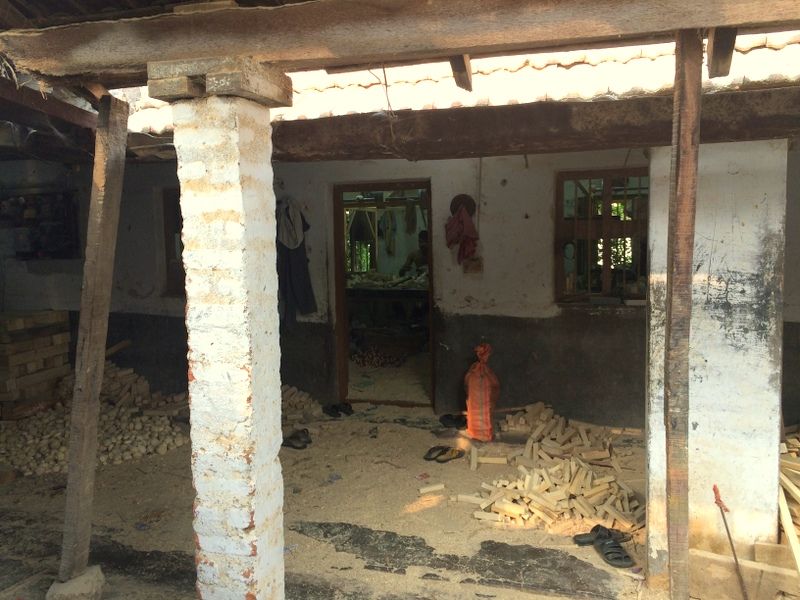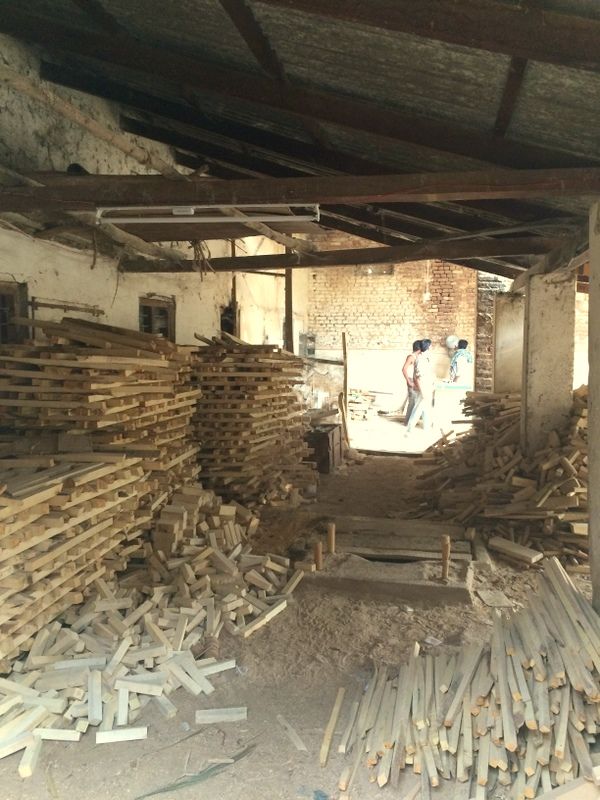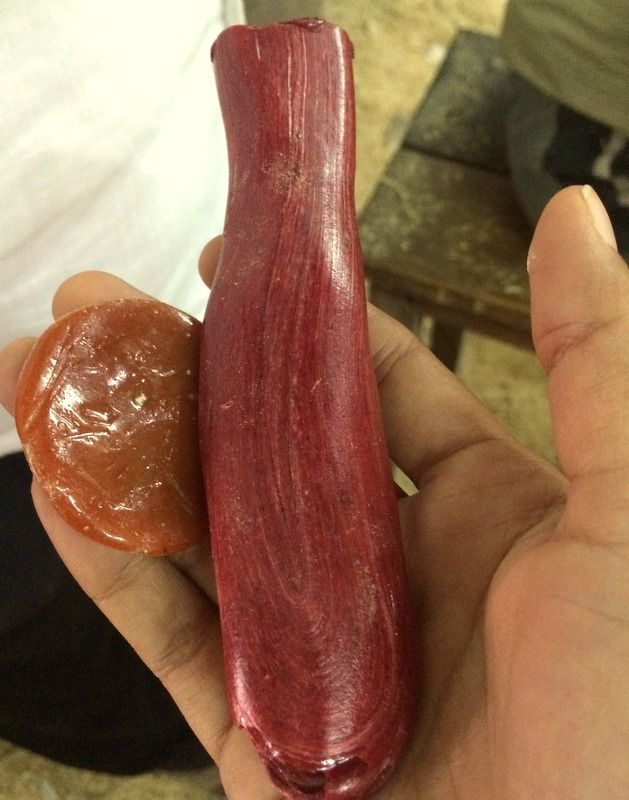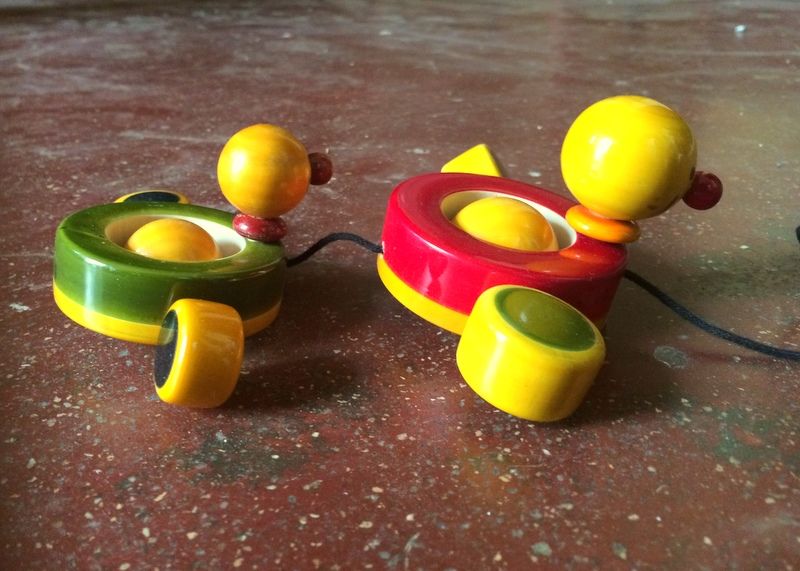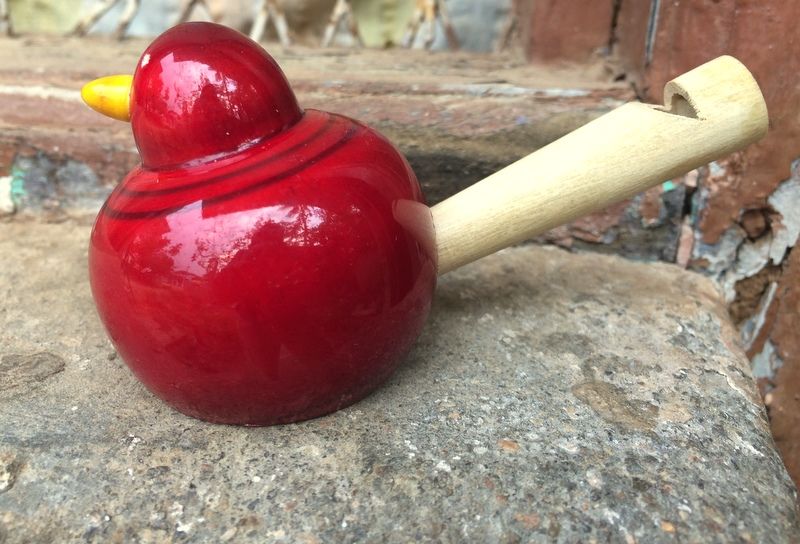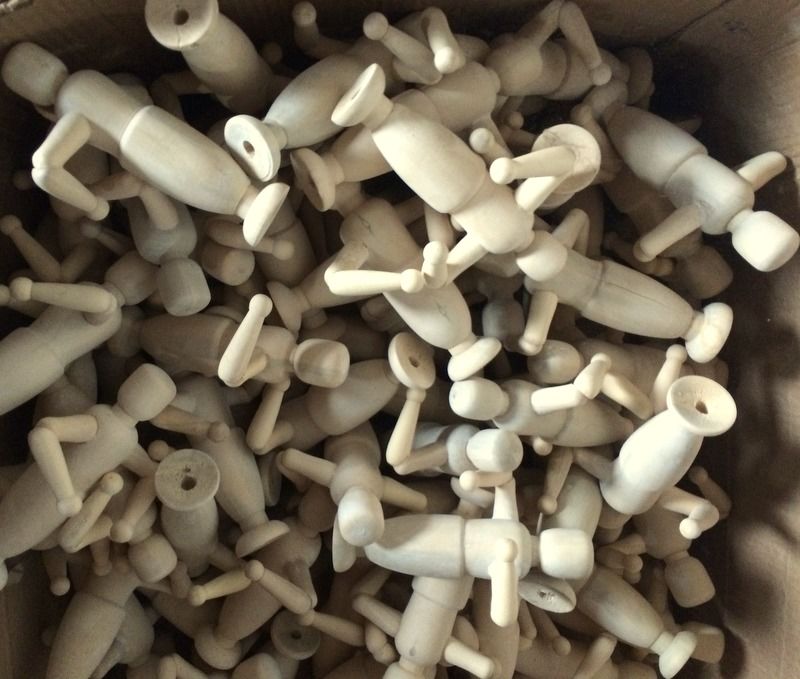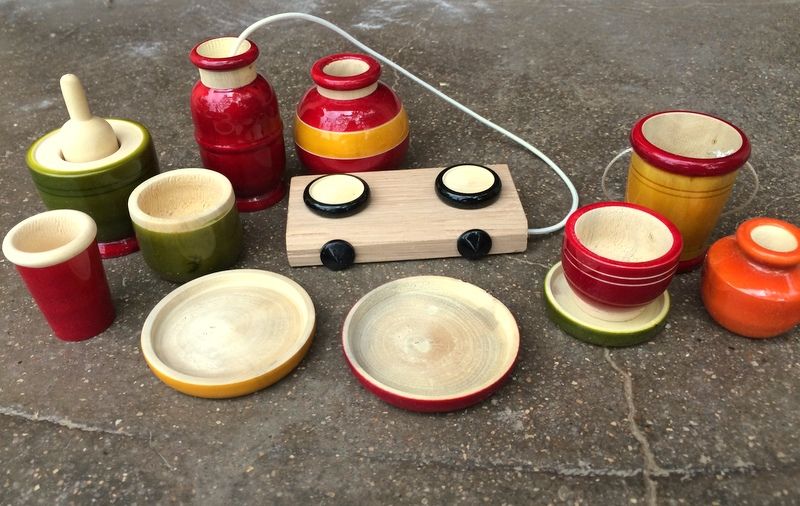 Protecting ourselves from the saw dust flying about, we stood transfixed as a craftsman shaped a rough block of wood into a spinning top within minutes. Watching him then apply color using a piece of hardened vegetable dye was nothing short of magic! More than my 3 year old daughter, my husband's eyes were gleaming with awe and wonder. I wondered who was going to enjoy this visit to India's famous toy town more!
Driving from Kabini to Bangalore, big signs on the highway with "Welcome to Channapatna" announce the arrival of the toy town. We turn off the highway into one of the by-lanes and stop at an old house that seemed like a toy workshop. We walk in, asked around and soon enough the owner, Venkatesh appeared and was happy to take us through his little factory and show us his wares. The small set up had 20 people working there.
Ale-Mara wood or ivory wood is the main raw material used to make a variety of toys and other objects. The most distinctive feature of Channapatna toys are the bright, rich colors used and these colors come from vegetable dyes. This 200 year old technique of making wooden toys is supposed to have started during the reign of Tipu Sultan. Today there are nearly 300 small workshops and factories who specialize in this craft. Those involved in this today, come from families who have been trained in this craft for generations.
A lathe or hand held turning machine is where the main work happens. A rough block of wood is given shape on the lathe and colored or lacquered using frictional heat. The mirror like finish comes as the product is then buffed using leaves of Talegiri tree. Made of wood and natural colors Channapatna toys are particularly popular for those looking for non toxic toys for the children. But apart from toys, these units also turn out mind games, jewelry and home decor products. Each unit has their own specialization and their own unique designs.
The unit that we visited had no products on display. There were piles of toys just lying around and we helped ourselves, picking up things and seeing what they were. On further prodding, Venkatesh kept digging out things that they had made in the past. He was especially proud of the kitchen set that he had designed.
Companies like Titan, Microsoft amongst others patronize Channapatna, but perhaps the biggest boost came when Michelle Obama bought some Channapatna toys on her visit to the National Handicrafts and Handloom Museum in New Delhi in 2010.