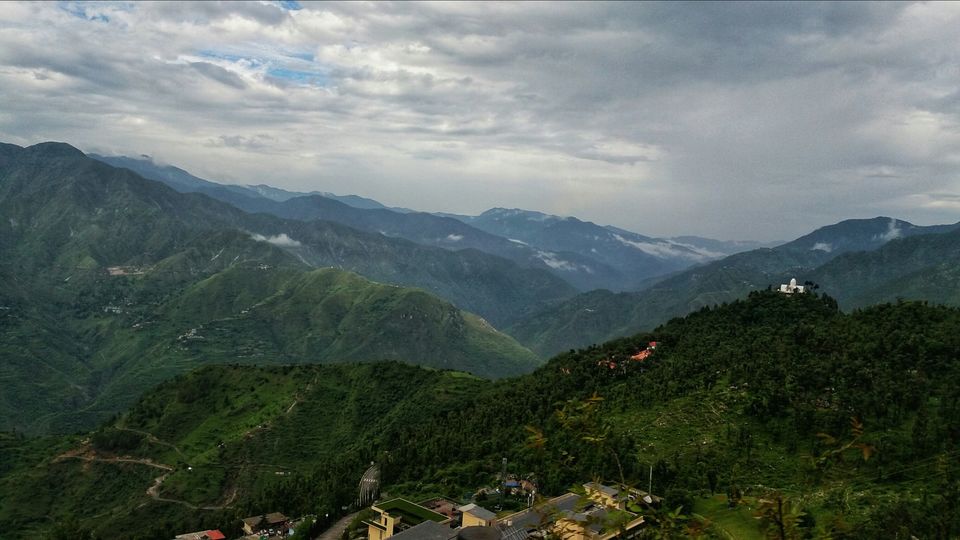 After completing my graduation we planned a Trip to the Queen of Hills Mussoorie among with my five friends. To reach Mussoorie you have to take the thirty five kms long hilly roads from Dehradun. Dehradun is well connected to the major cities in India via trains and Planes. We reached the capital at the sunset hours and spent the day one of our trip in Dehradun at a friends place.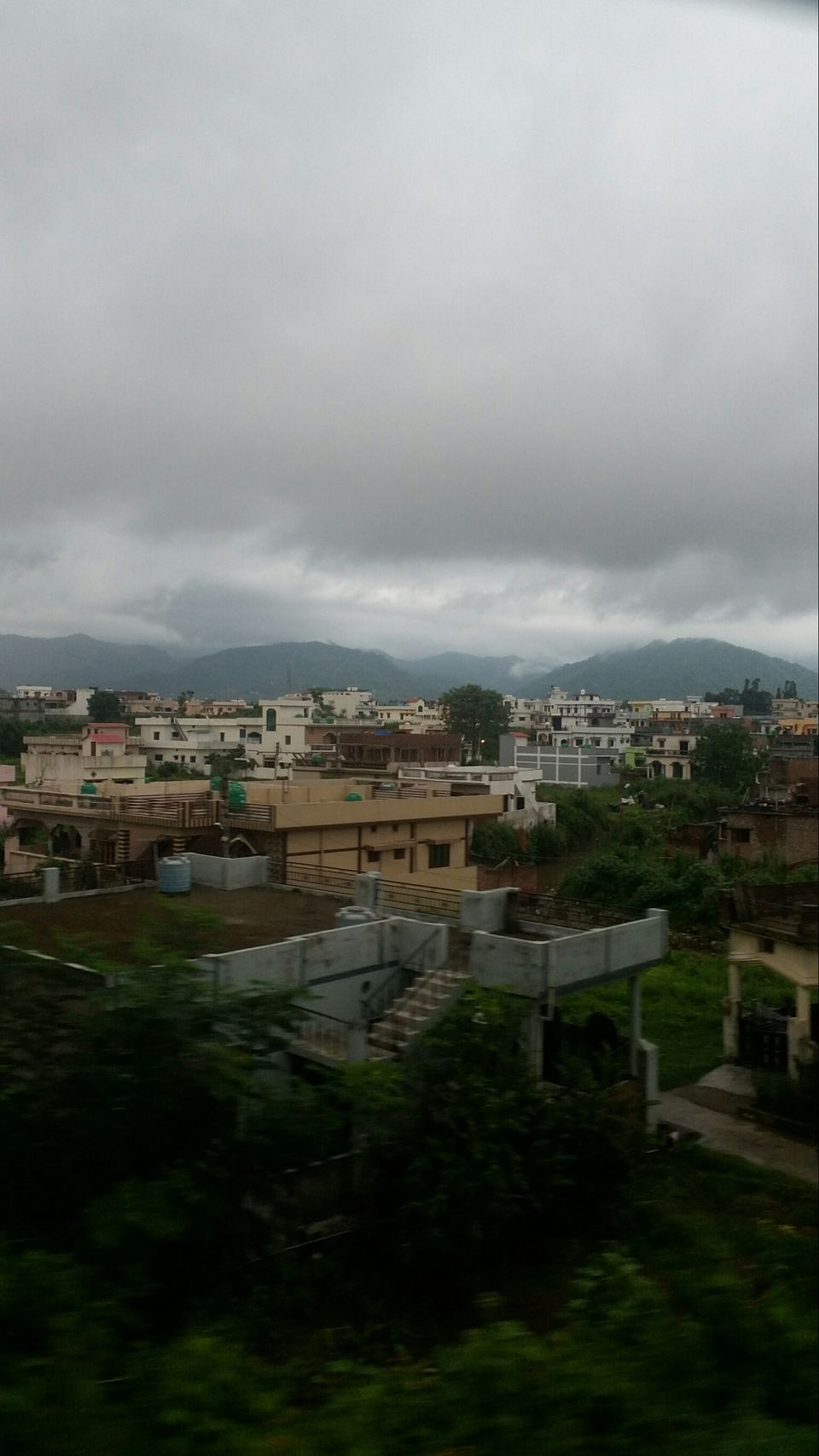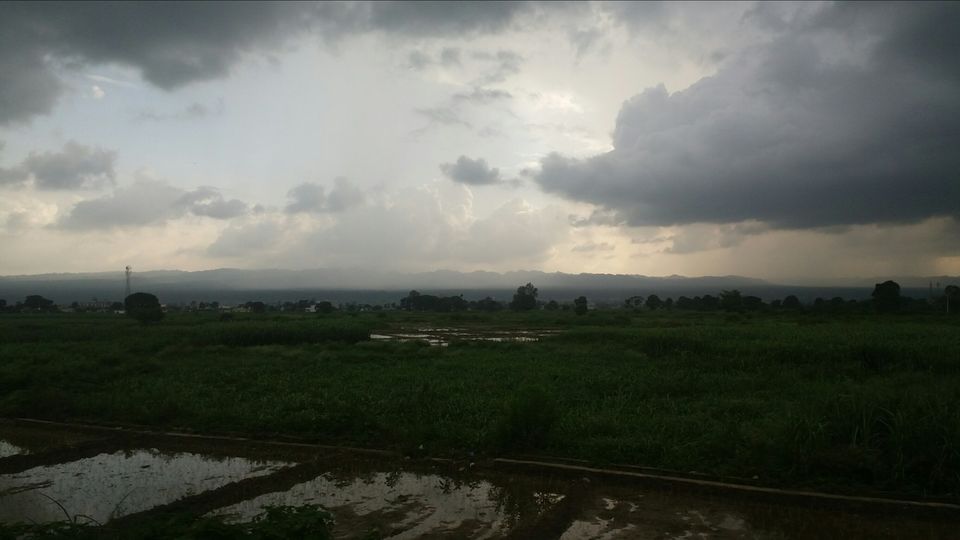 Early in the morning we left for Mussoorie via the Uttarakhad Roadways bus.  Book a cab, rent a bike or go via bus, Driving in hills asks a good skill so keep that in mind and plan your choice. Bus is the safest mode and if you are a good driver you should opt for bike or car to enjoy the roads and the view from the roads. Take a window seat and enjoy the view.
The day we were travelling was a foggy day, so we missed the views and regret not taking much pictures.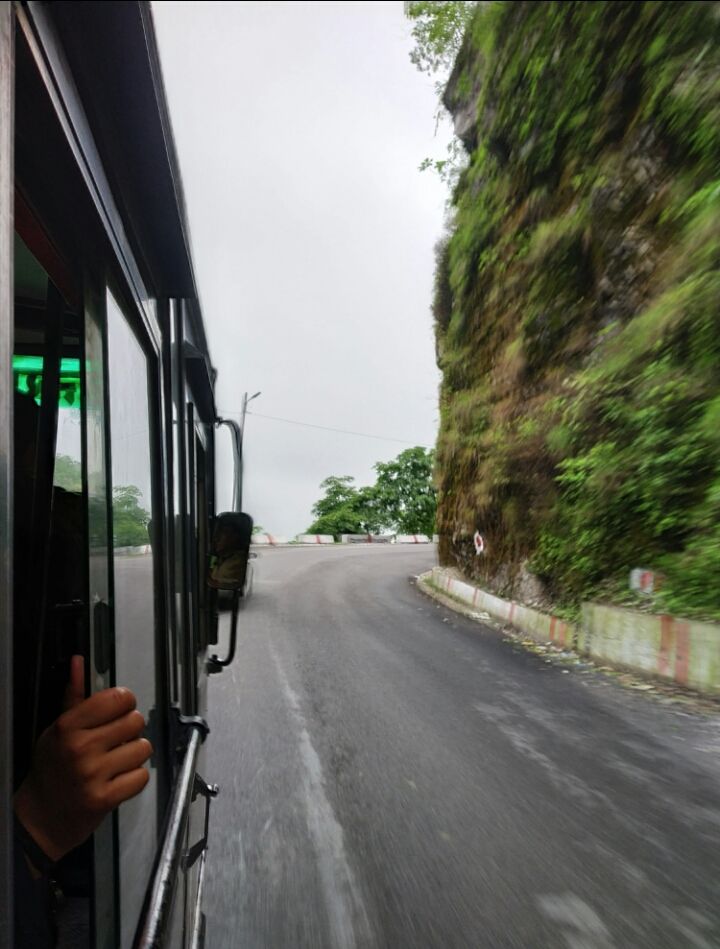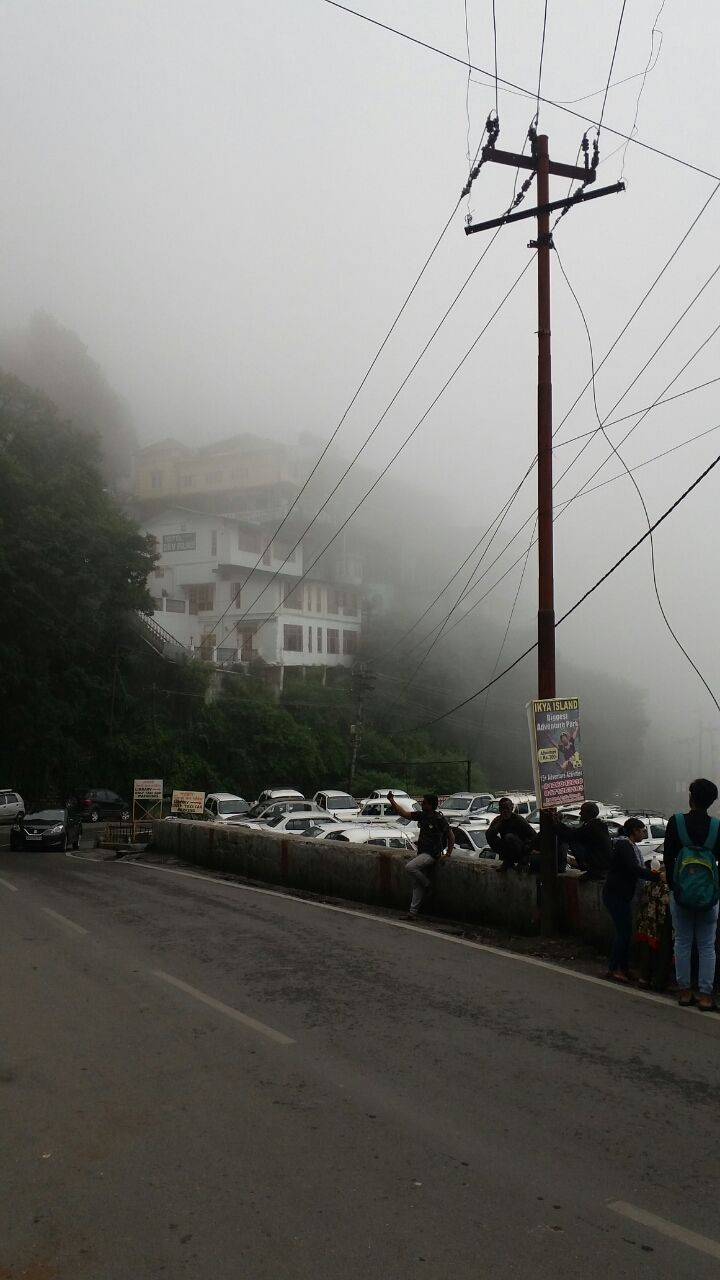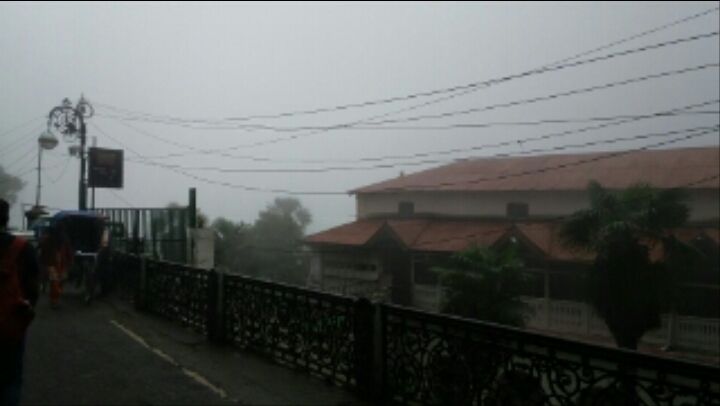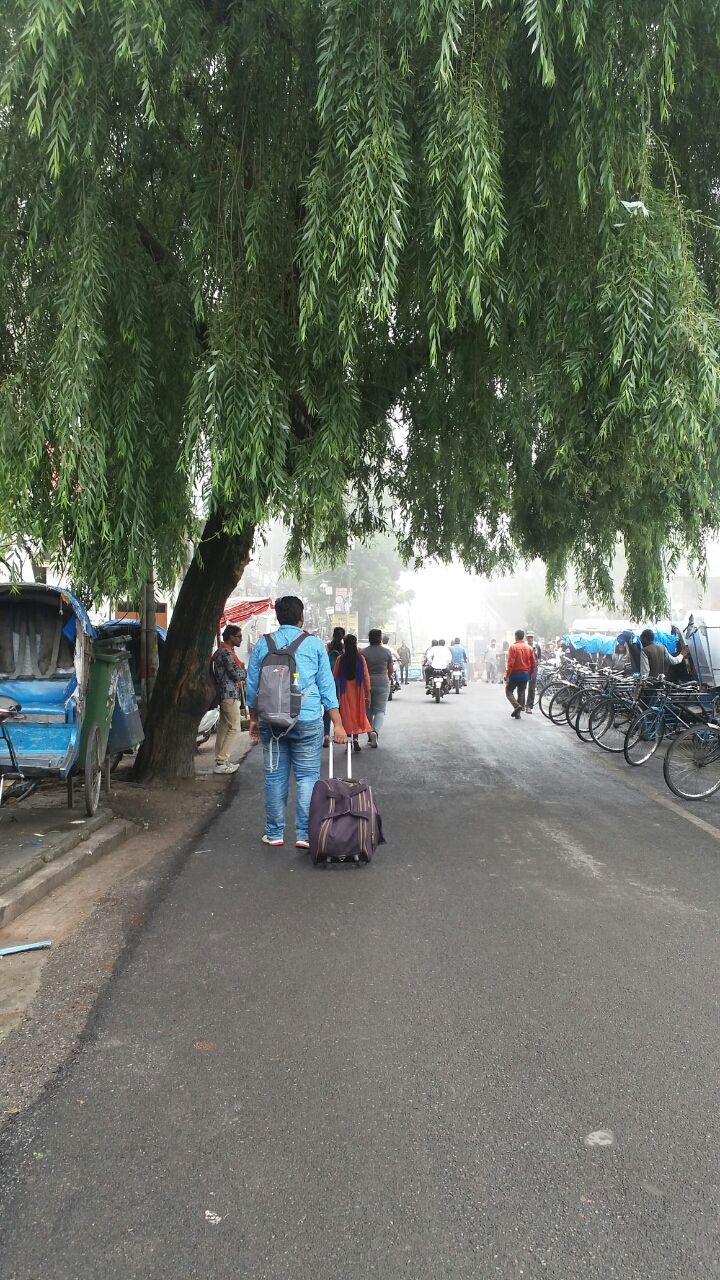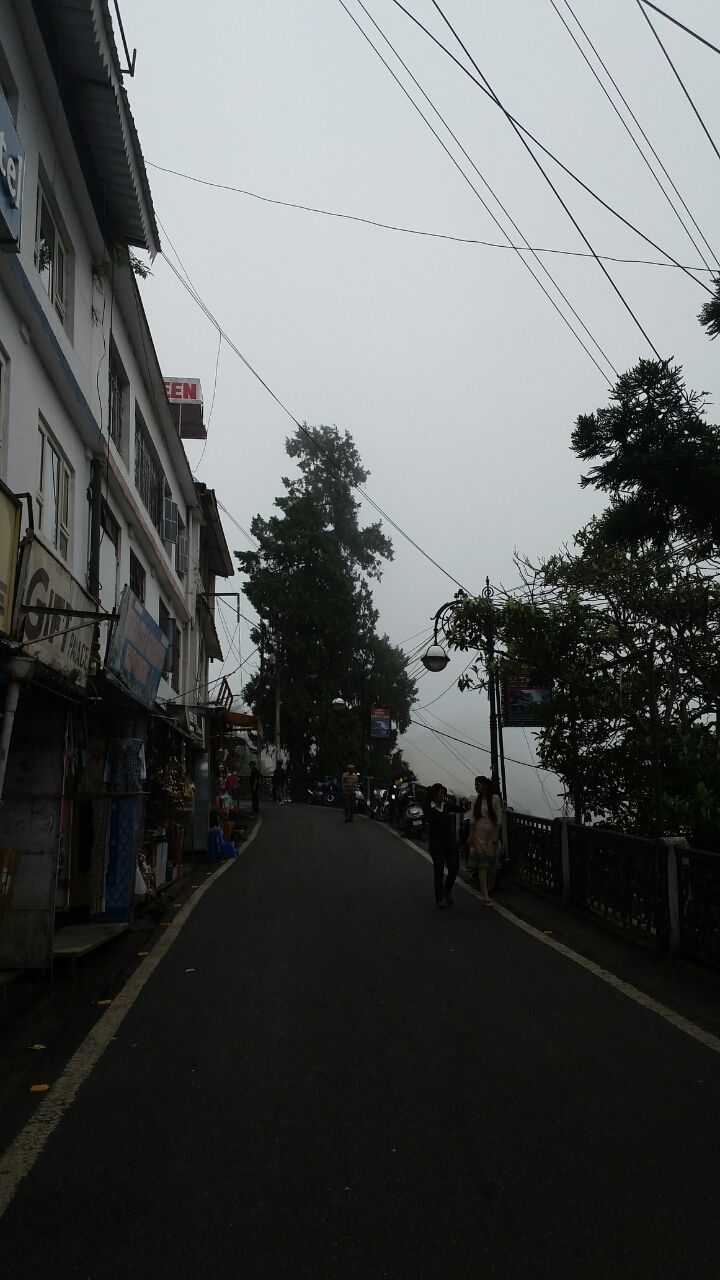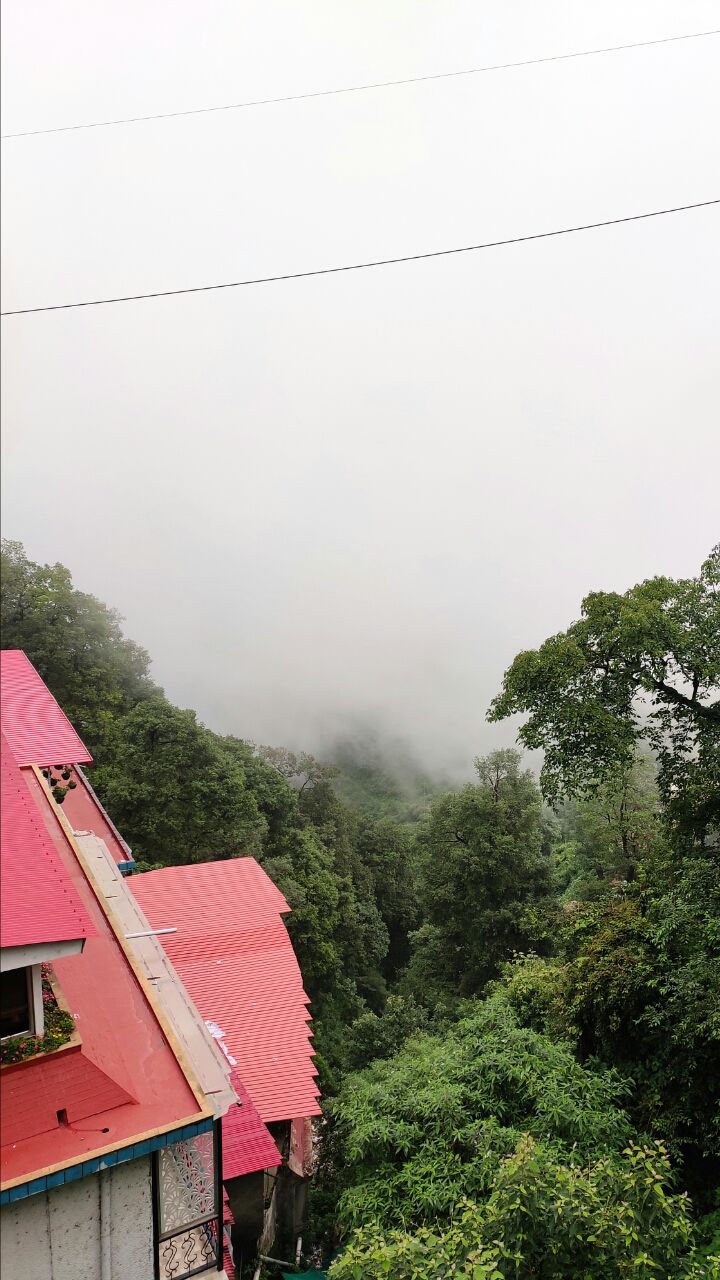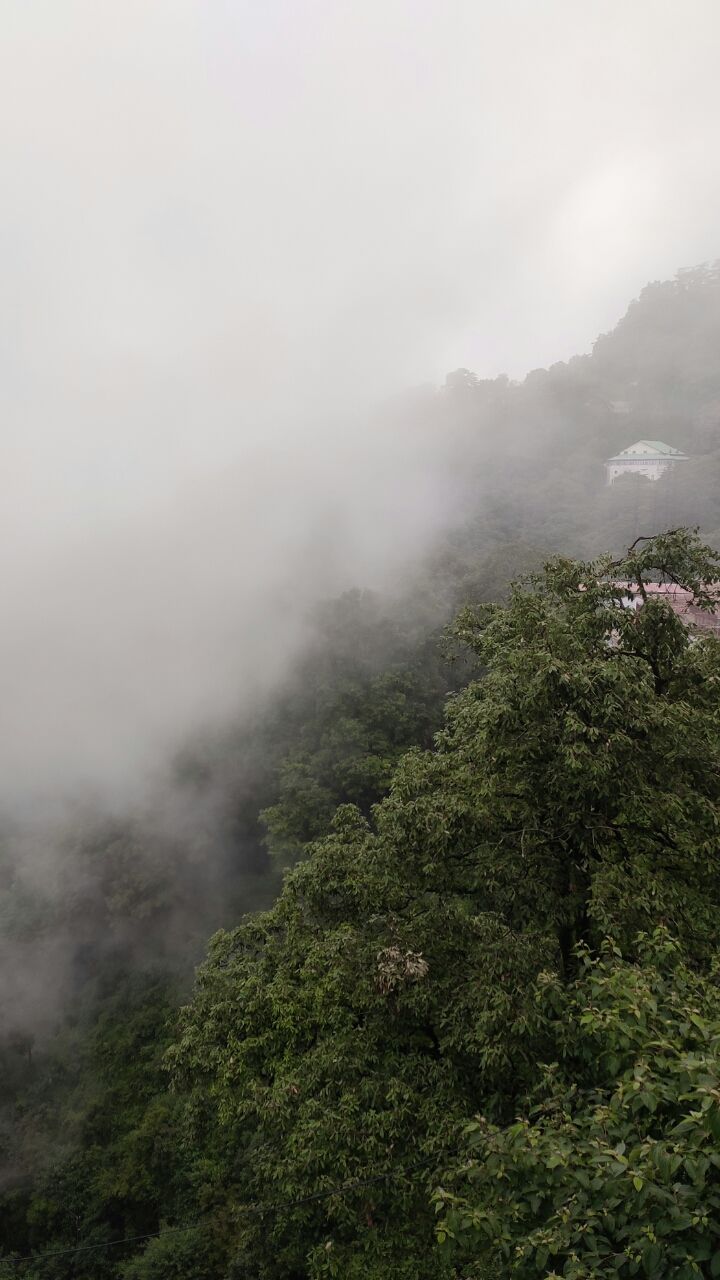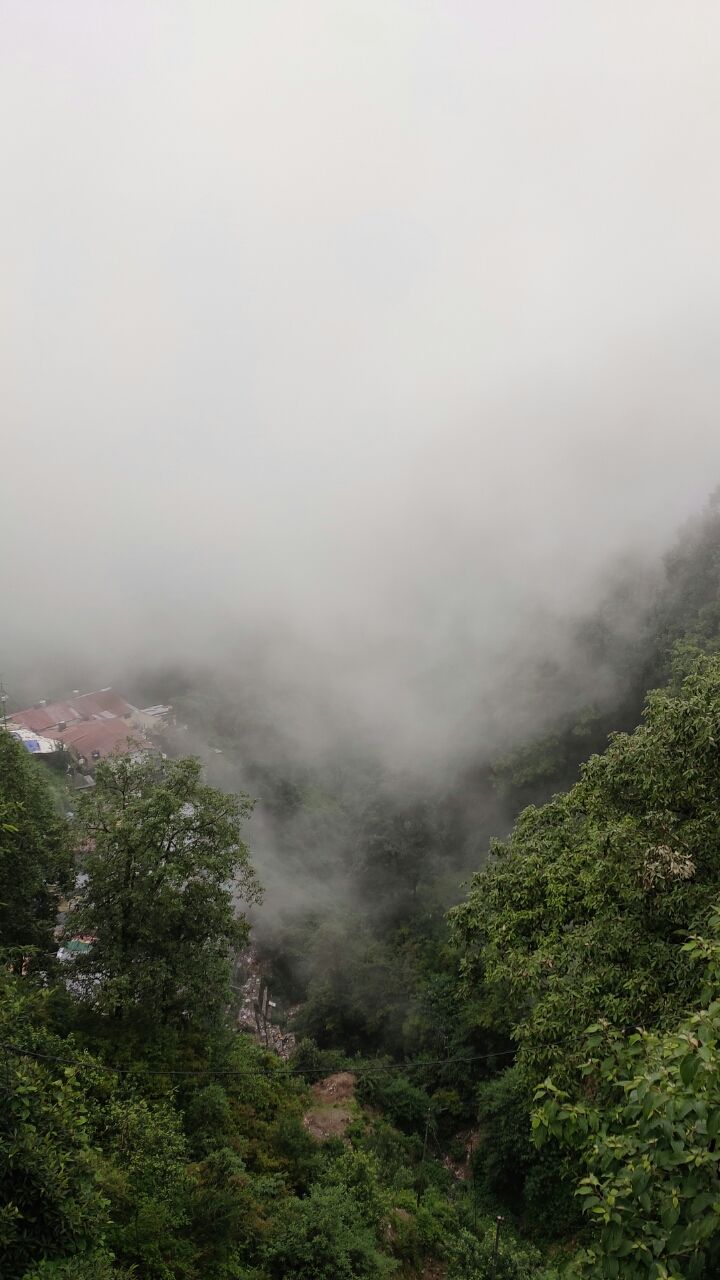 We checked in to a Backpacker's hostel named "Bunkotel". It is the best choice when you are budget travelling. Making your prior bookings is much recommended. You can go for Hotels as per your choice as well. I suggest to choose one with a mesmerizing view. Moving on, The foremost thing on our bucket list was Lal Tibba view point.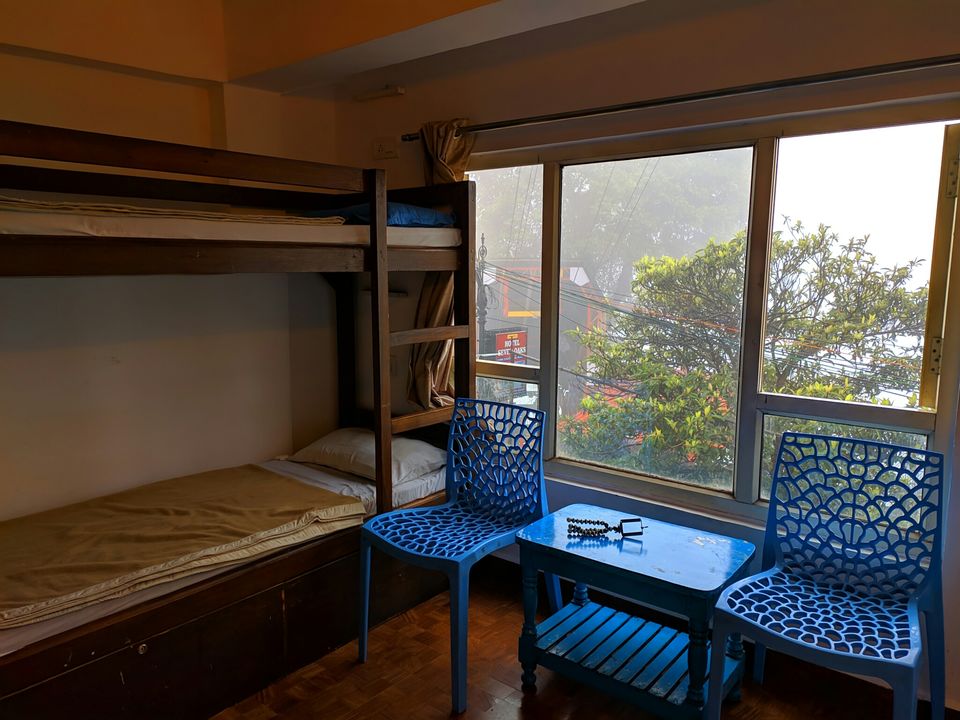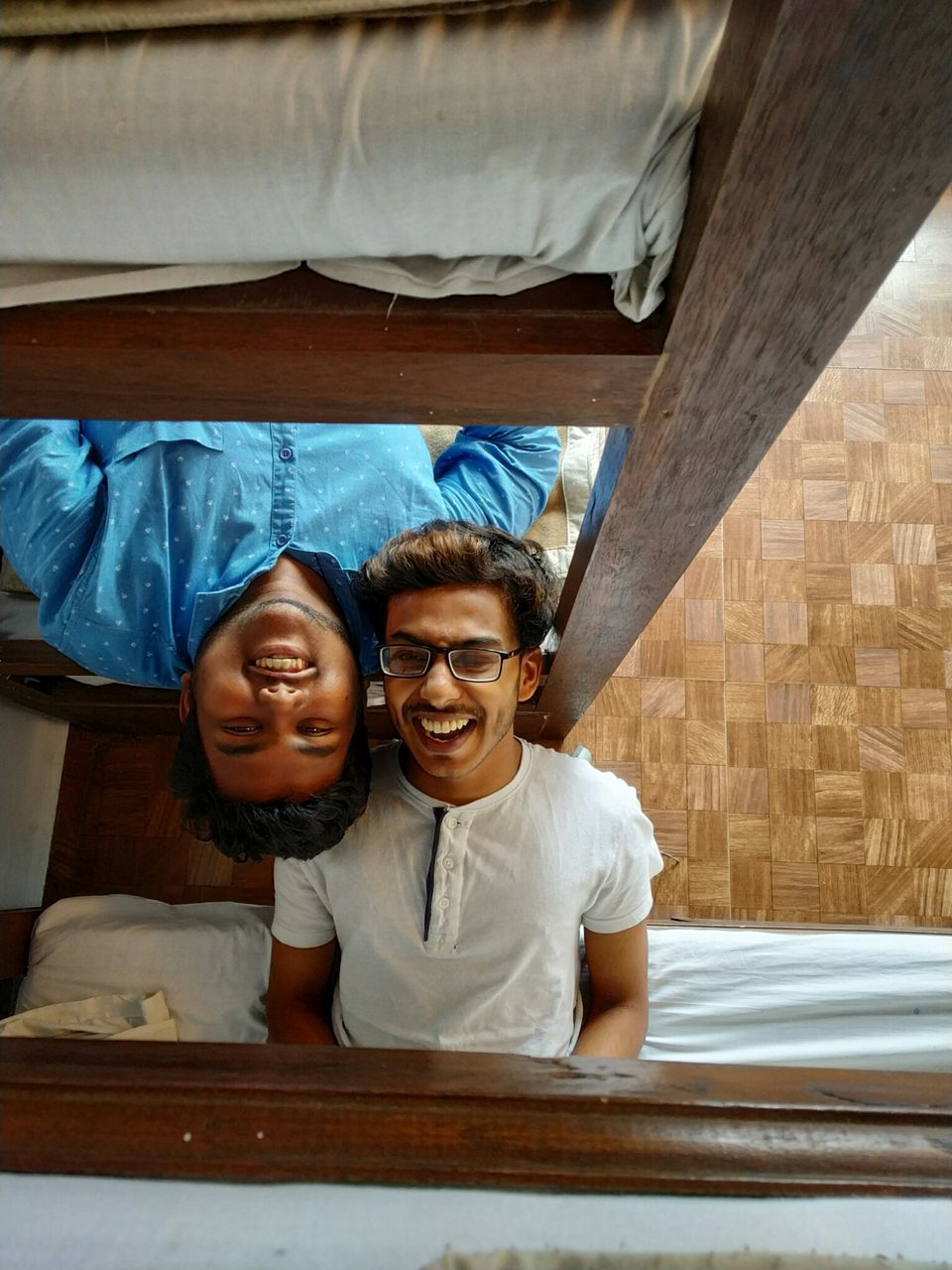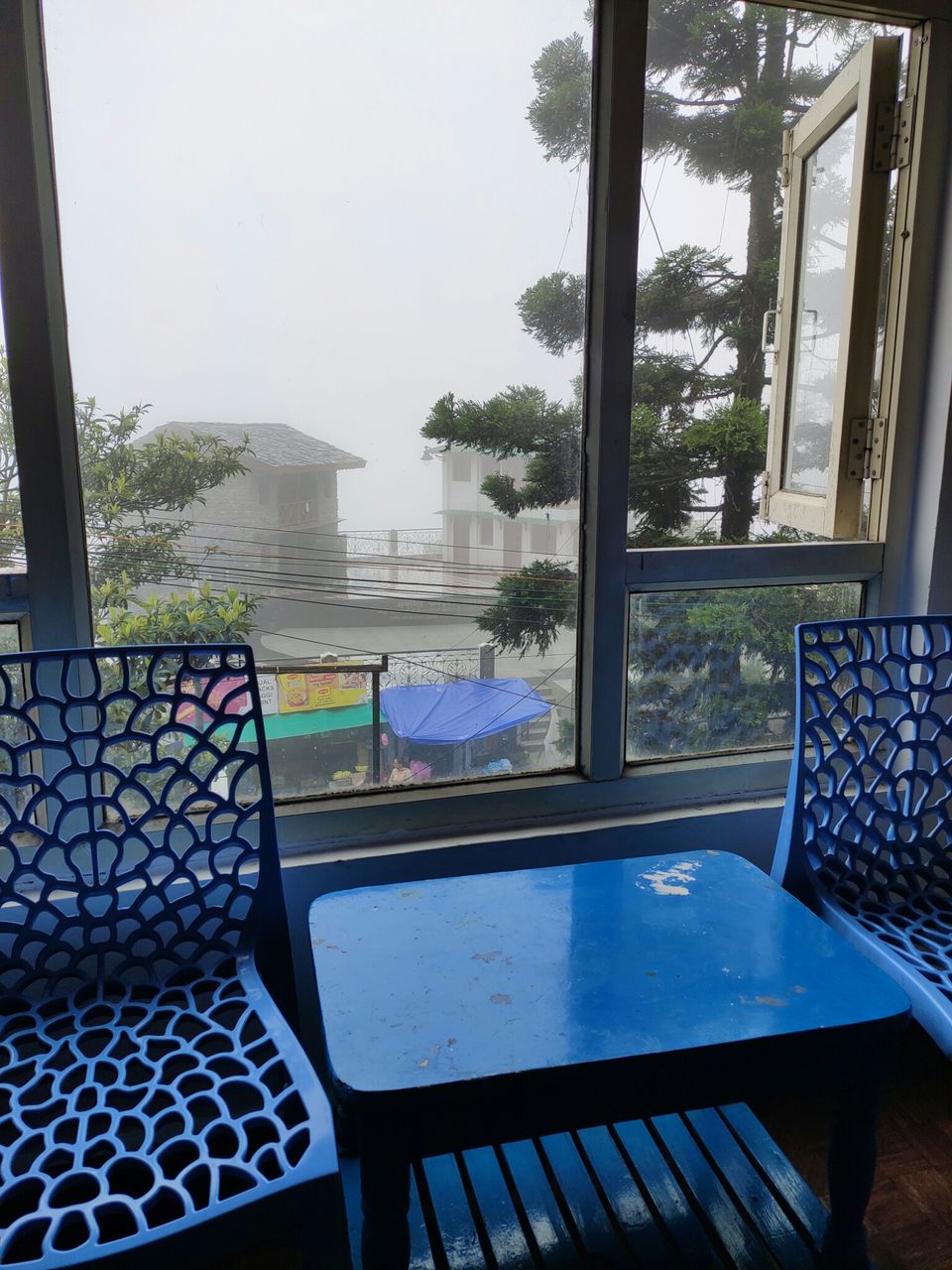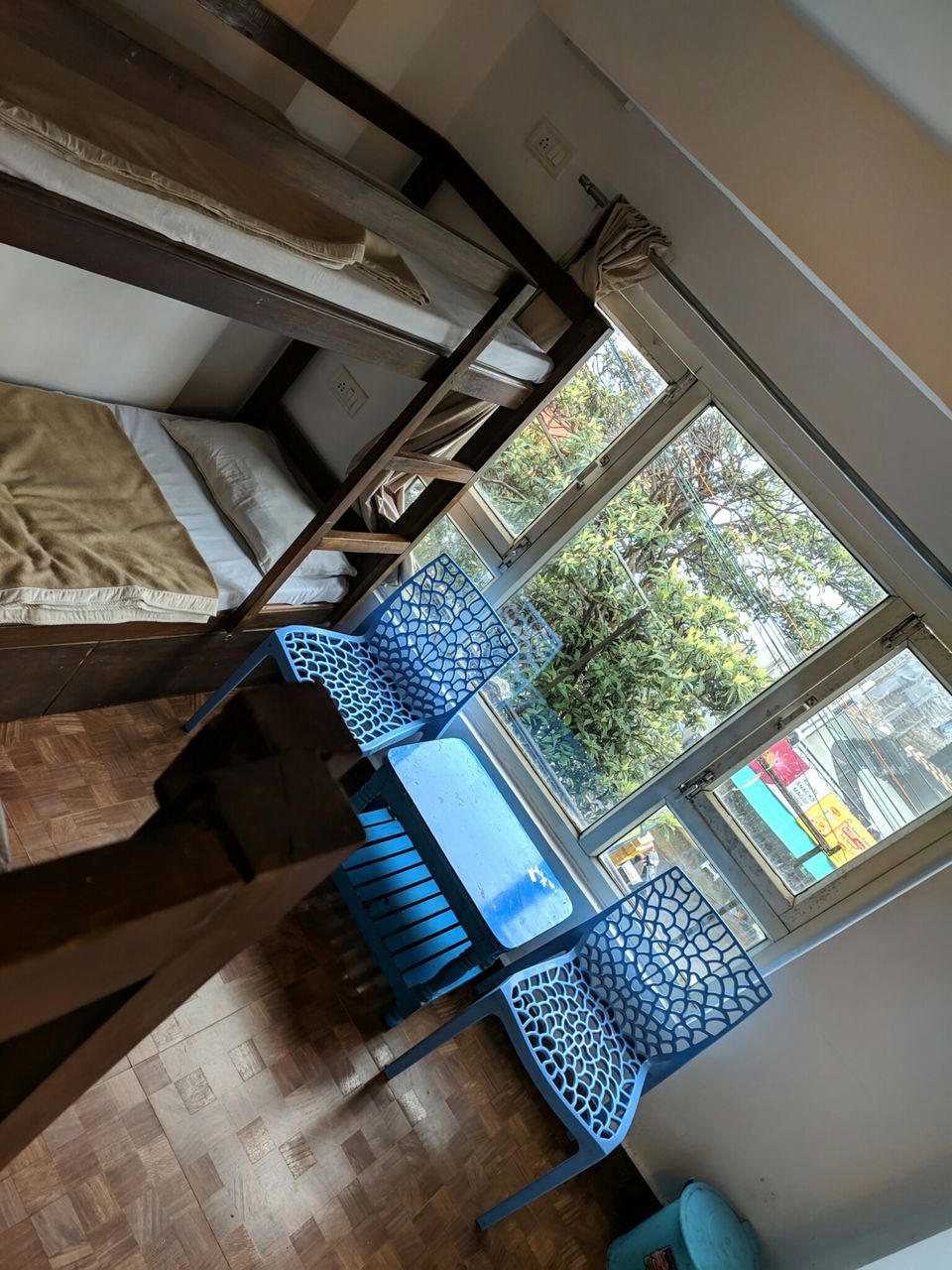 The highest point of Mussoorie at around elevation of 6170 ft. The name lal tibba means look out point of the red mountain; during clear sunset the himalayan ranges looks red. It is said that the journey is more beautiful than the destiny. Yes true, this statement is well applied here. The fun and the scene you enjoy walking to the Point through Landour bazar is beyond words. Lal tibba is around 4km from the bazaar and we walked to the peak to enjoy the path.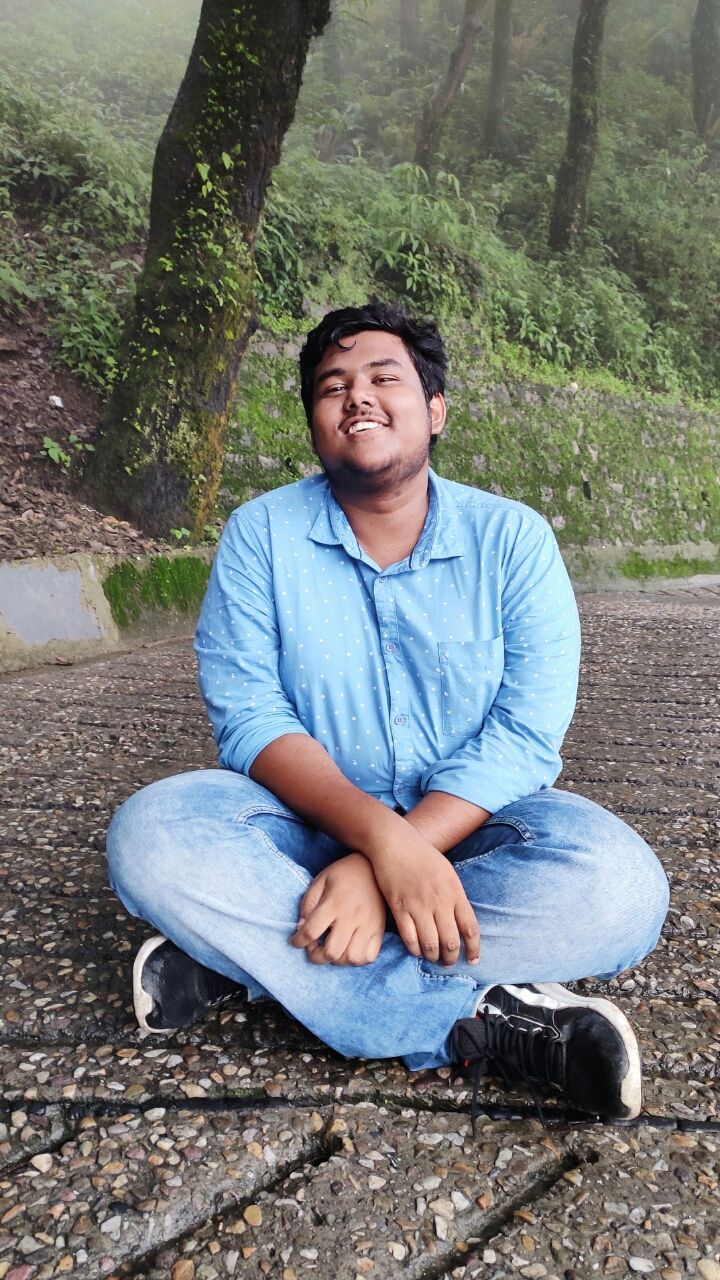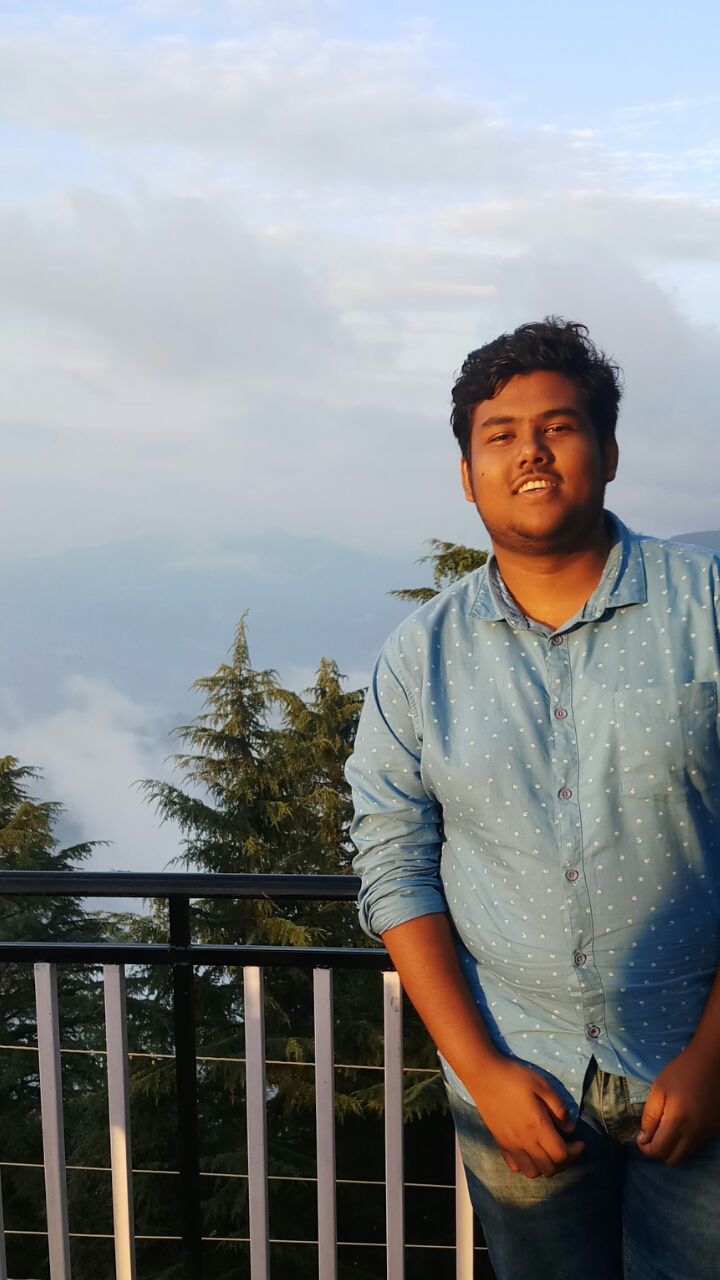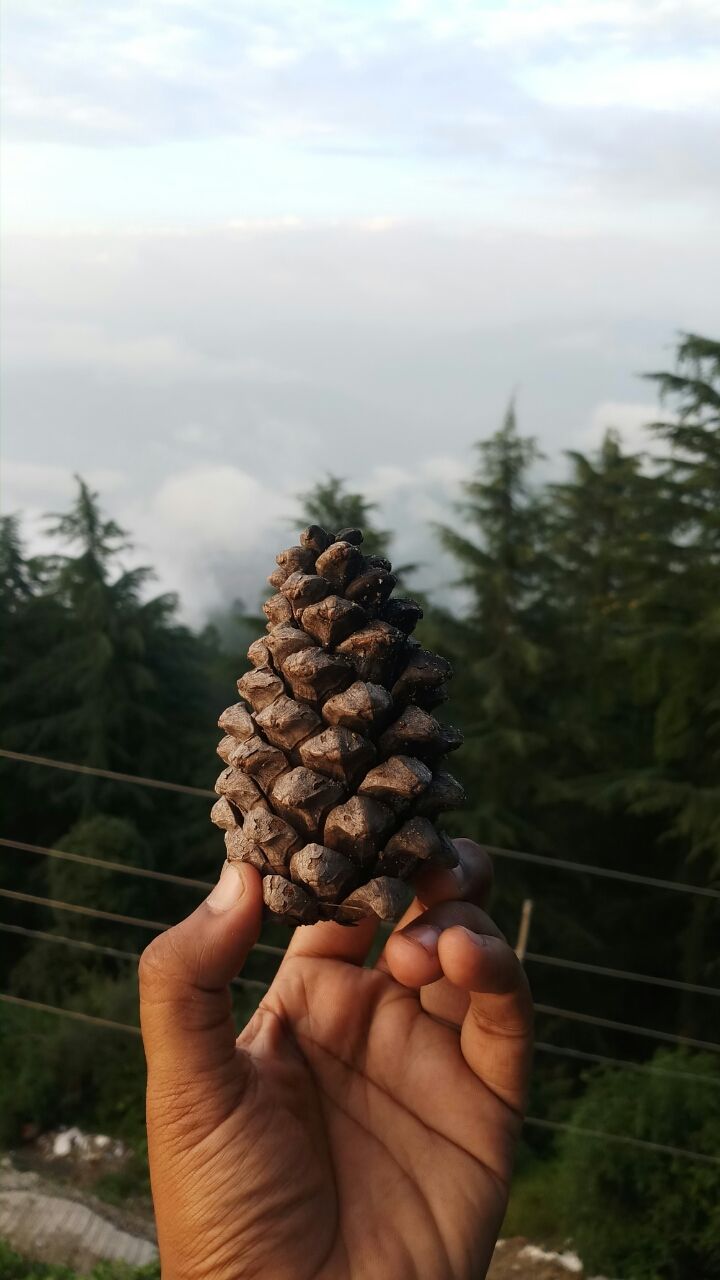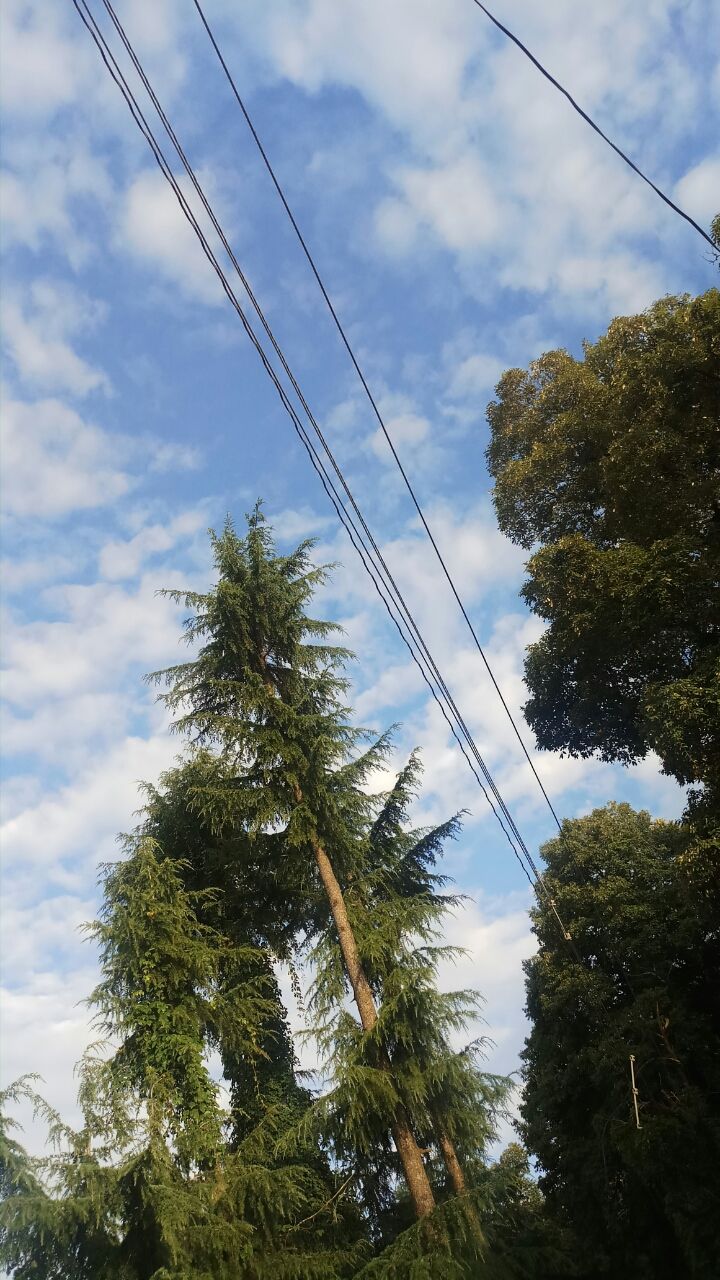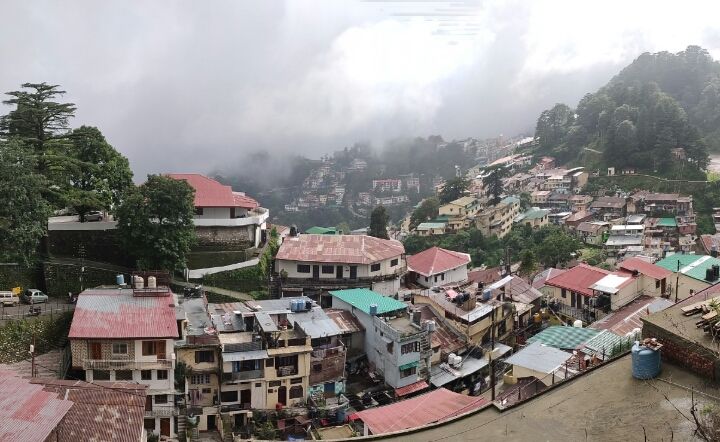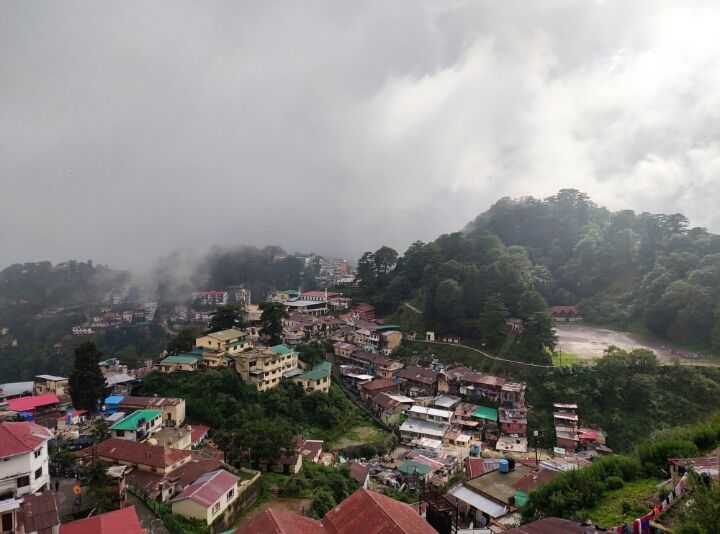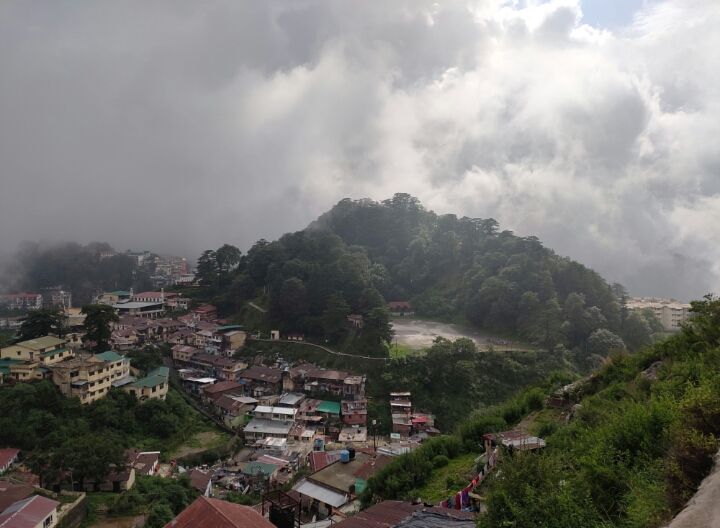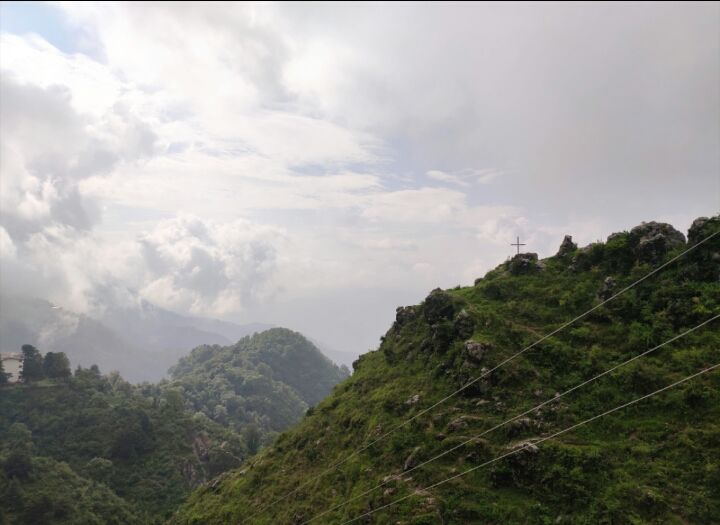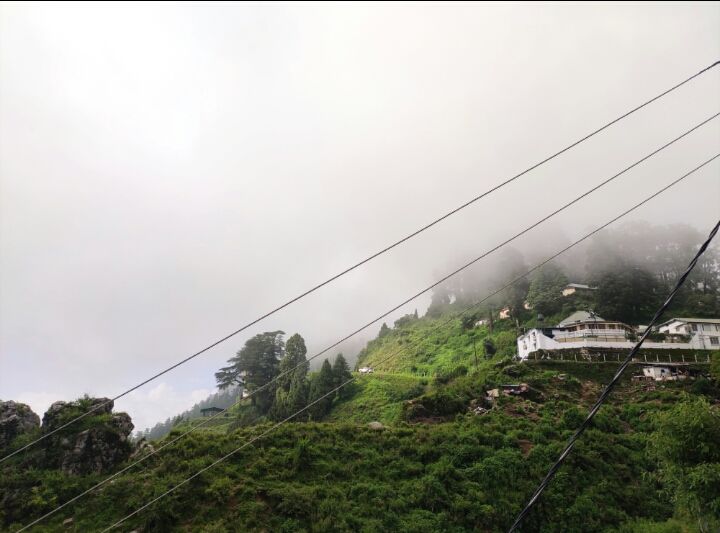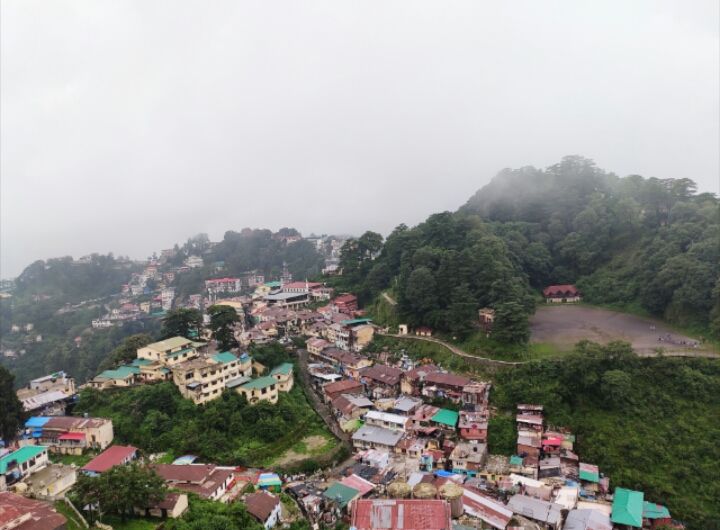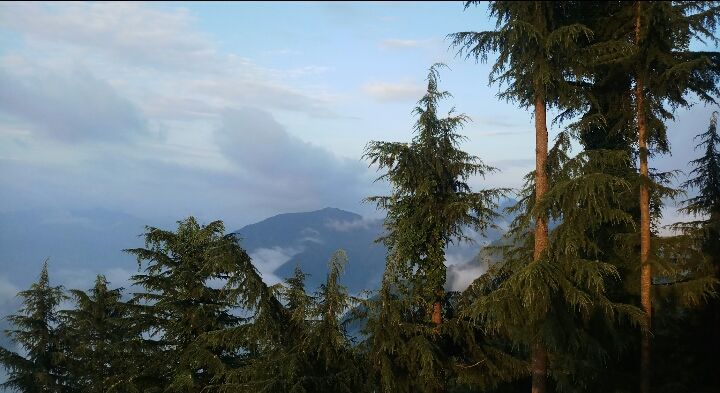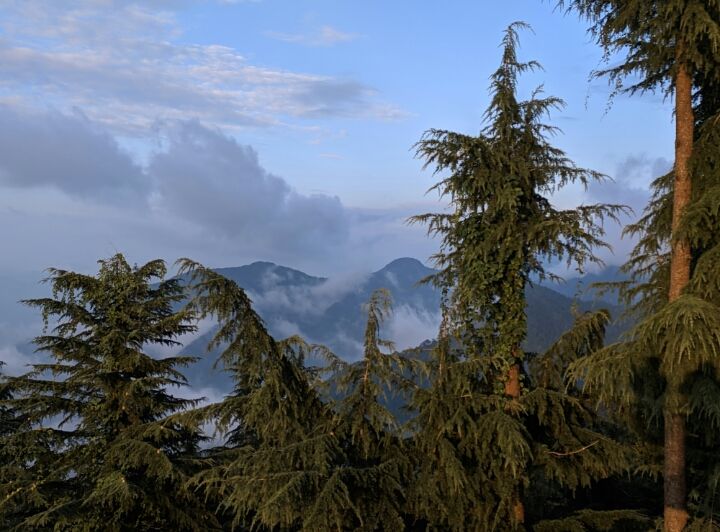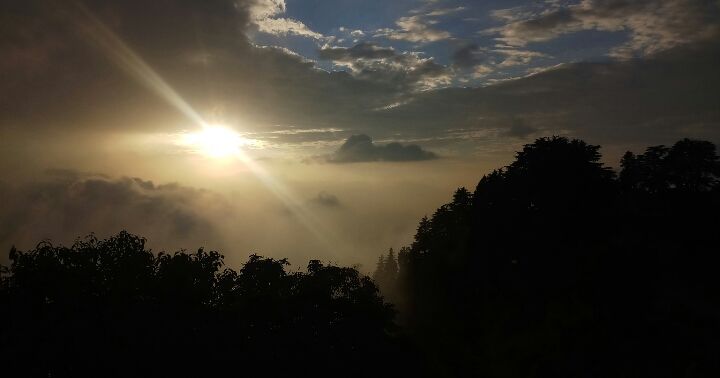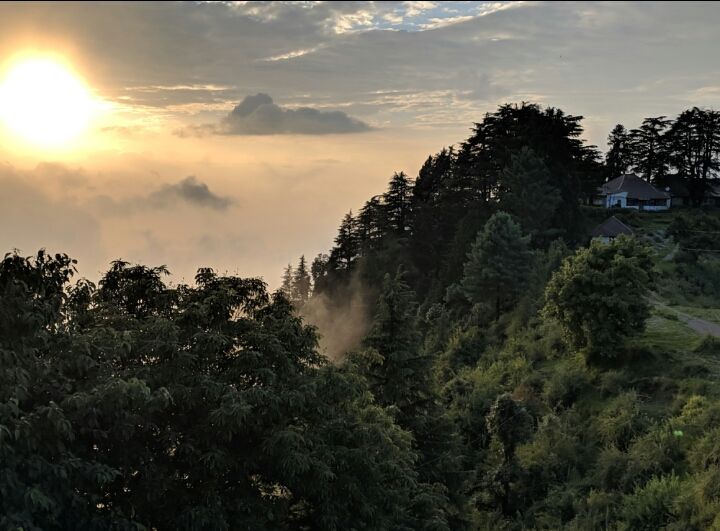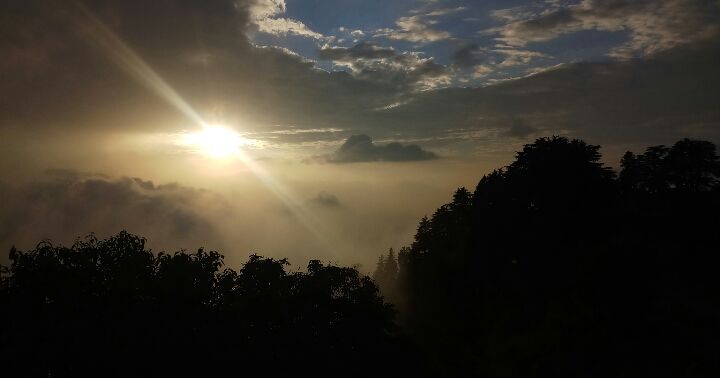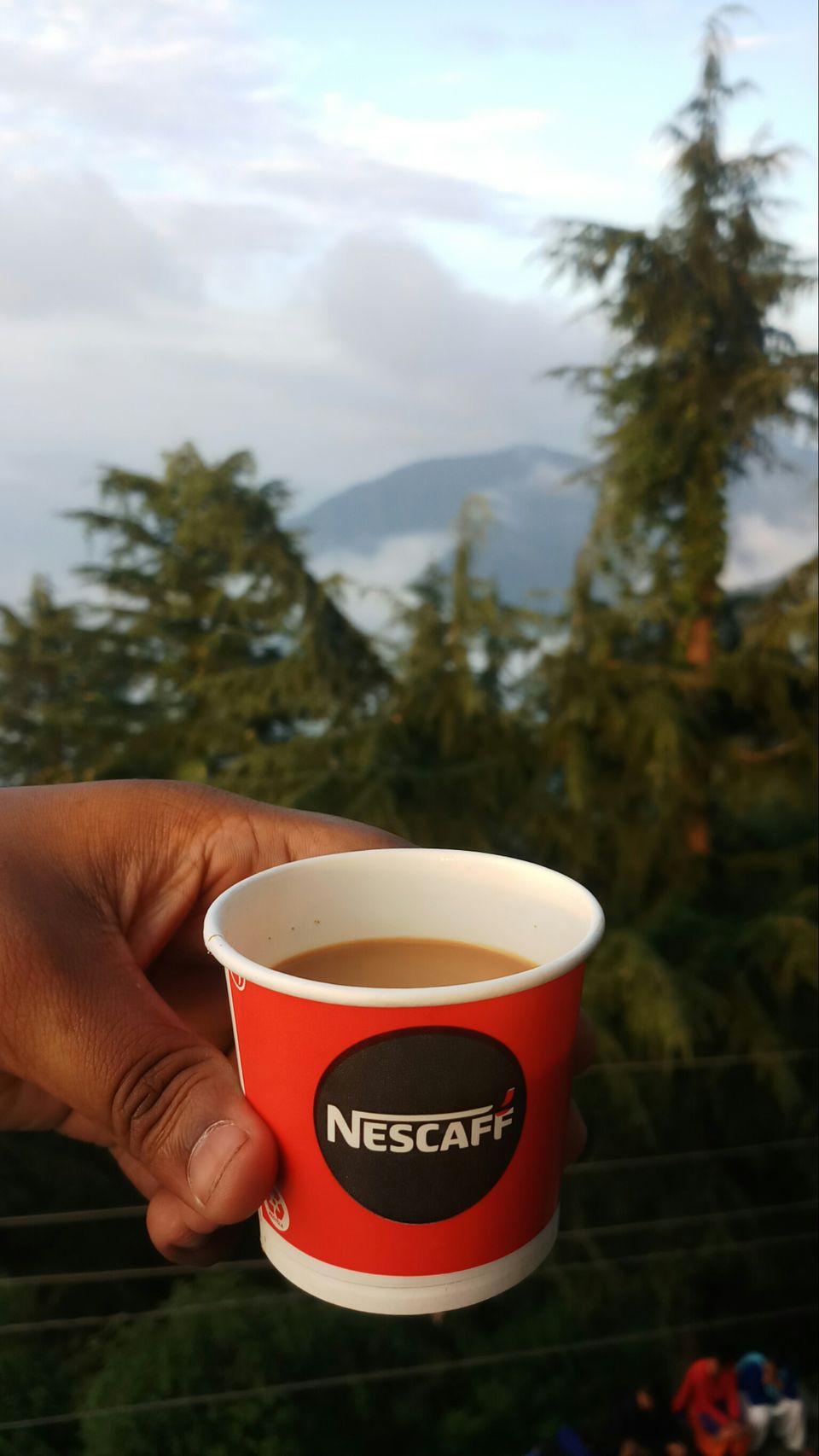 Food with a view. This place is a super decored minimalistic cafe which lets you enjoy the scenic pine forest with clouds on the way to Lal tibba with their srumptious food. We stopped here as we were starving and tired of walking. We enjoyed the waffle coffee and bruschetta while roaming around the Balcony of Cafe ivy at the mountain cliff.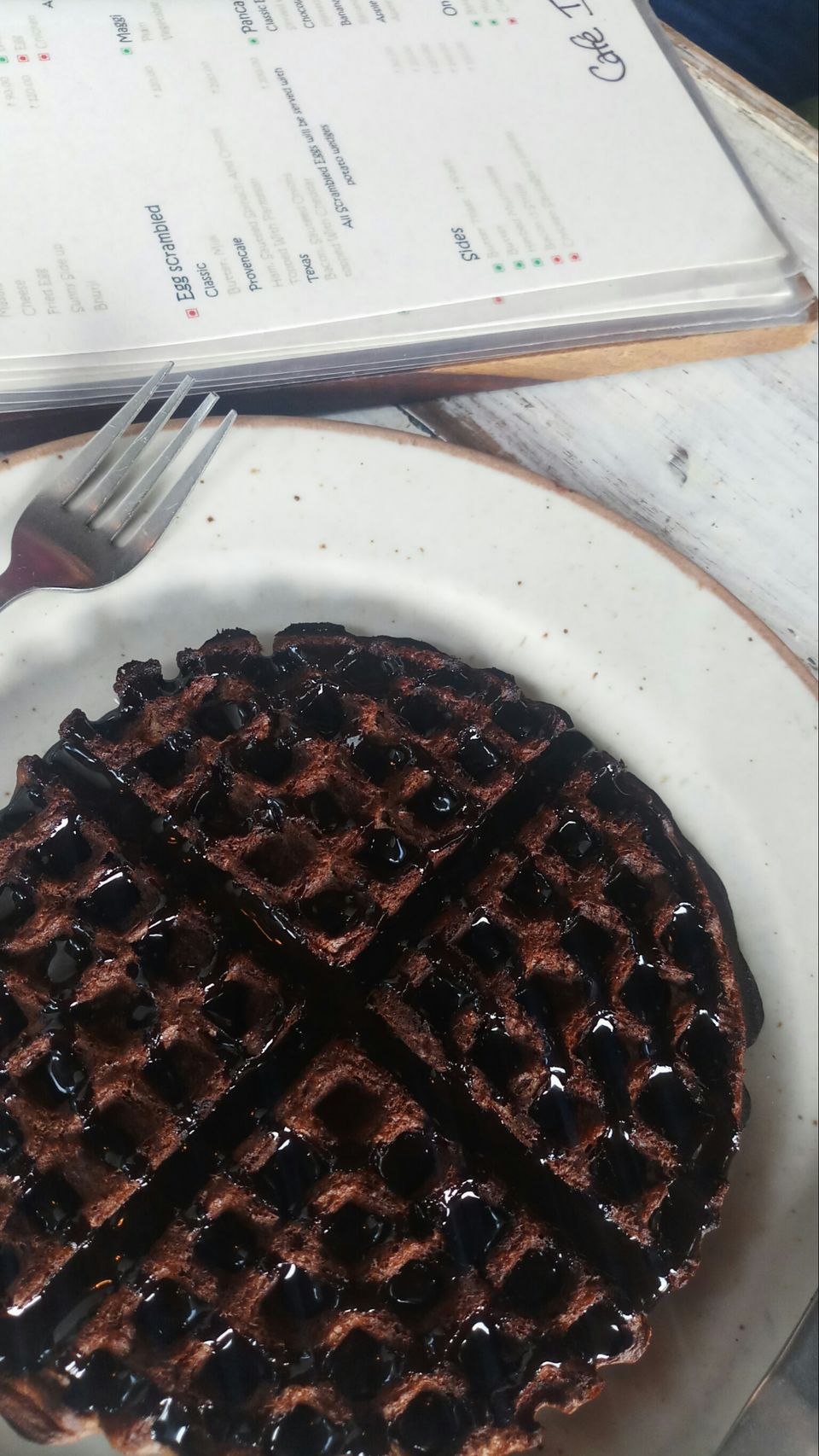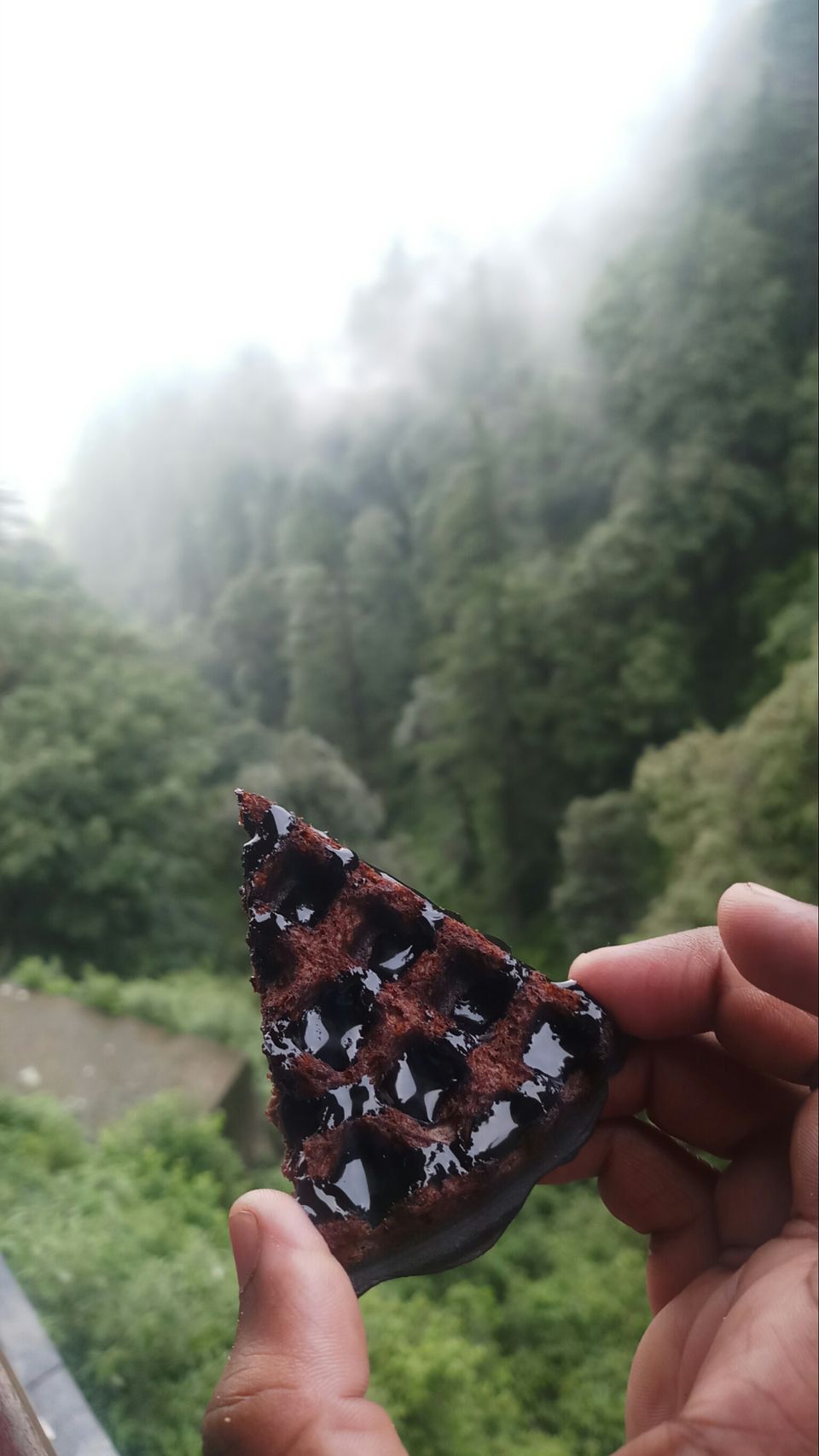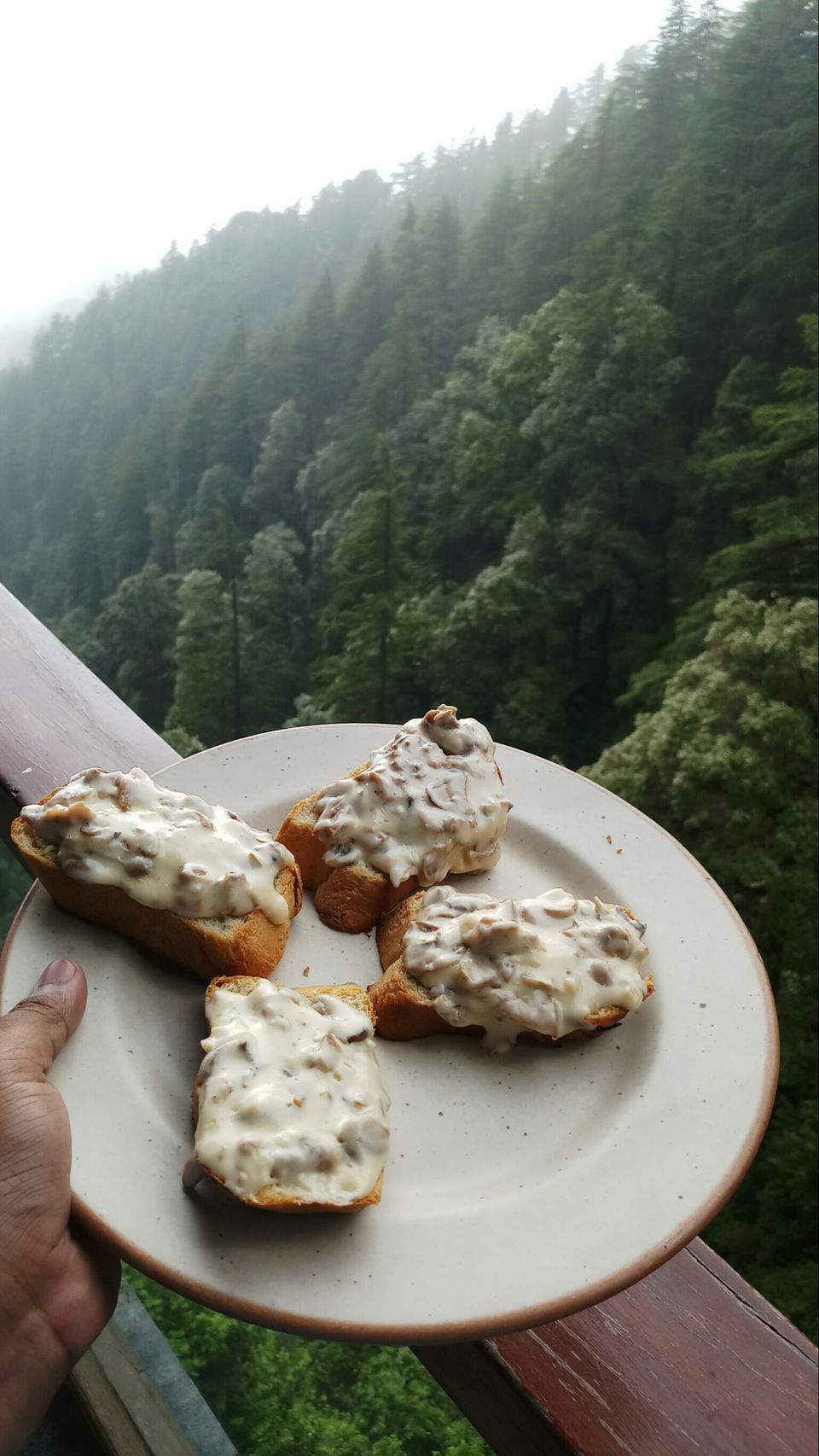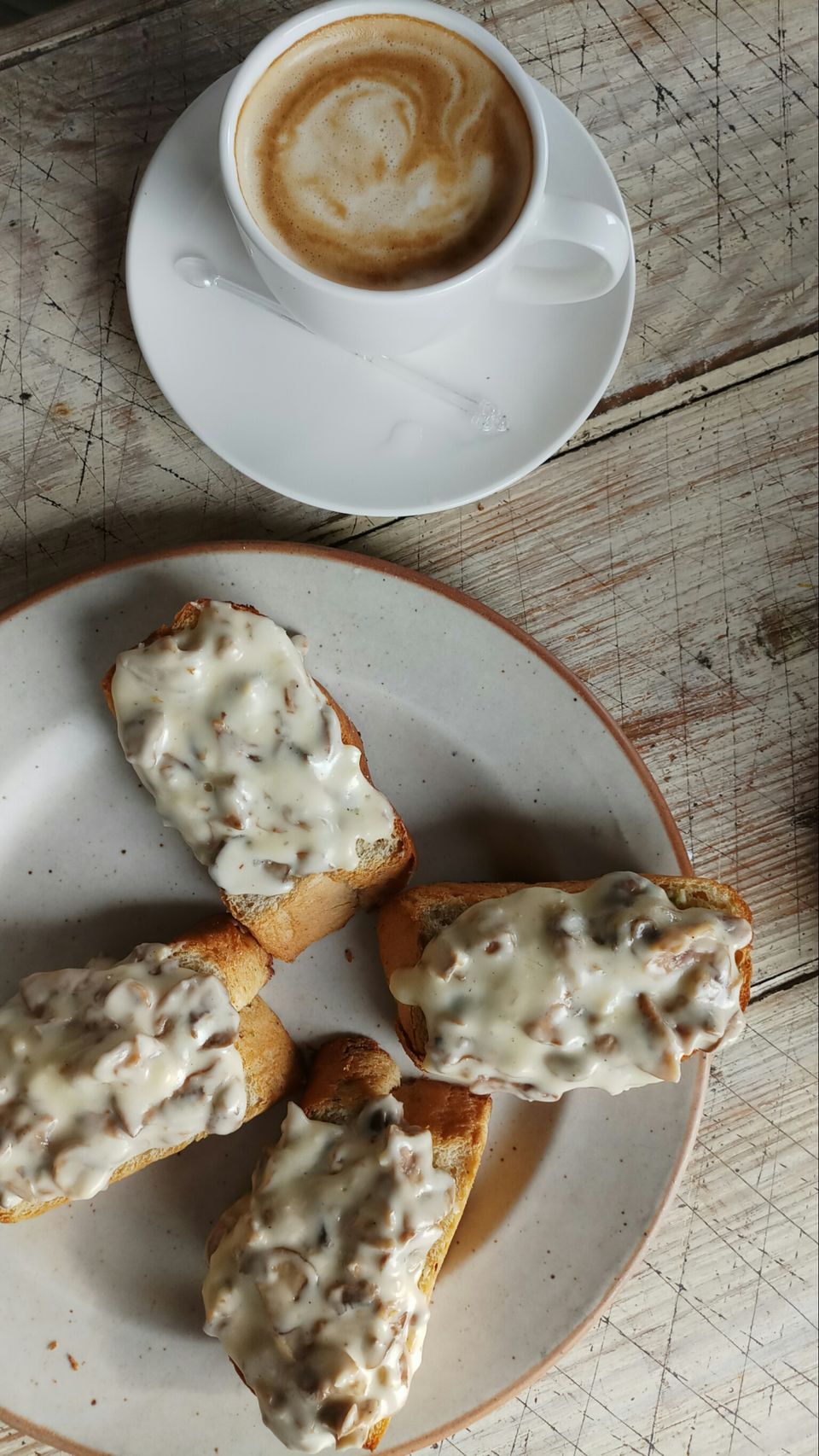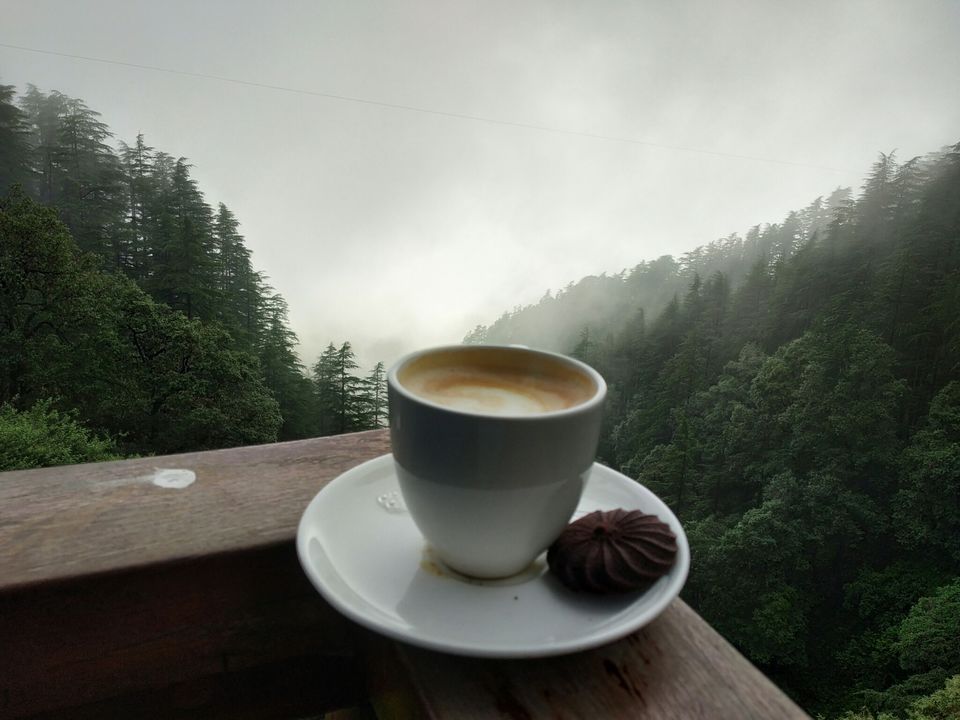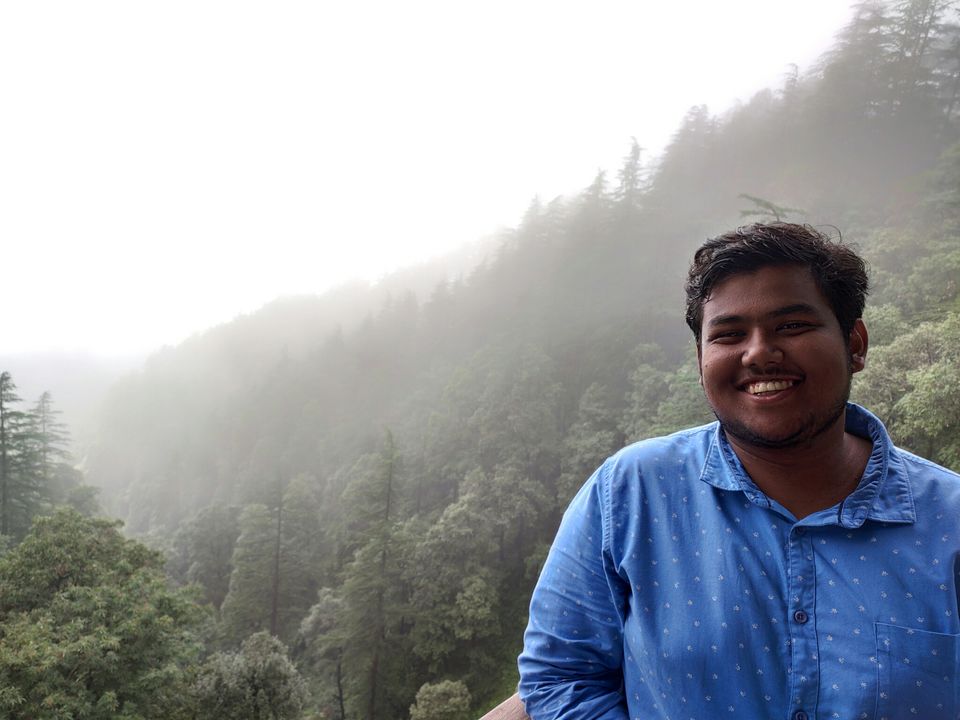 On our way downhill we stopped to have our Supper at this beautiful Tibetian restaurant. This finely decorated cozy place serves you a wide range of food choices. This place is well decorated and well spaced. We had a jamming session with the master guitarist in our group. We enjoyed the food and moved on to the  market, clock tower. We wondered around the mall road for a some time and that's the end to our first day in Mussoorie.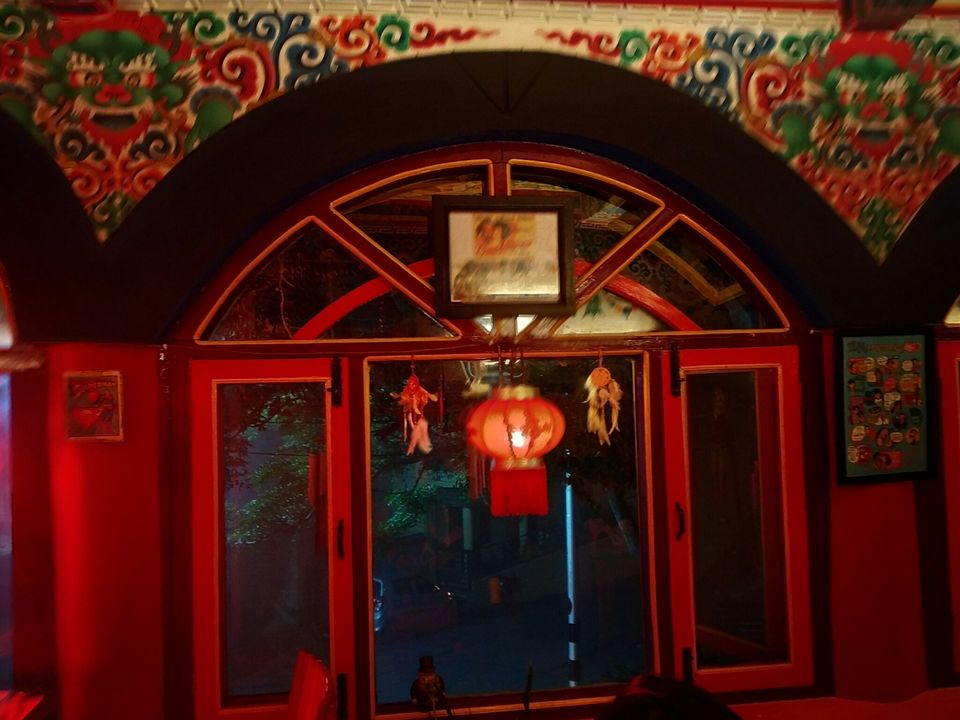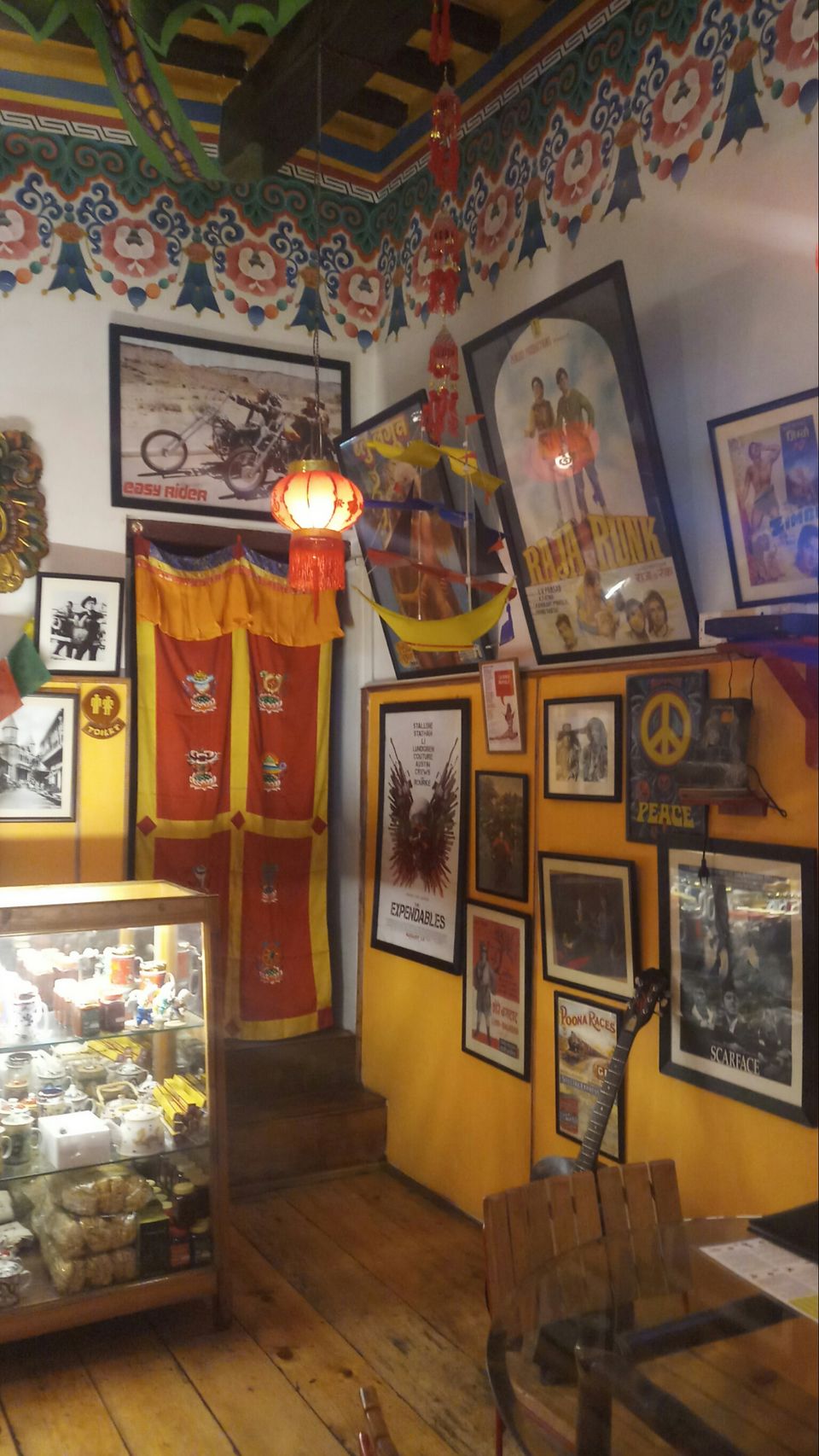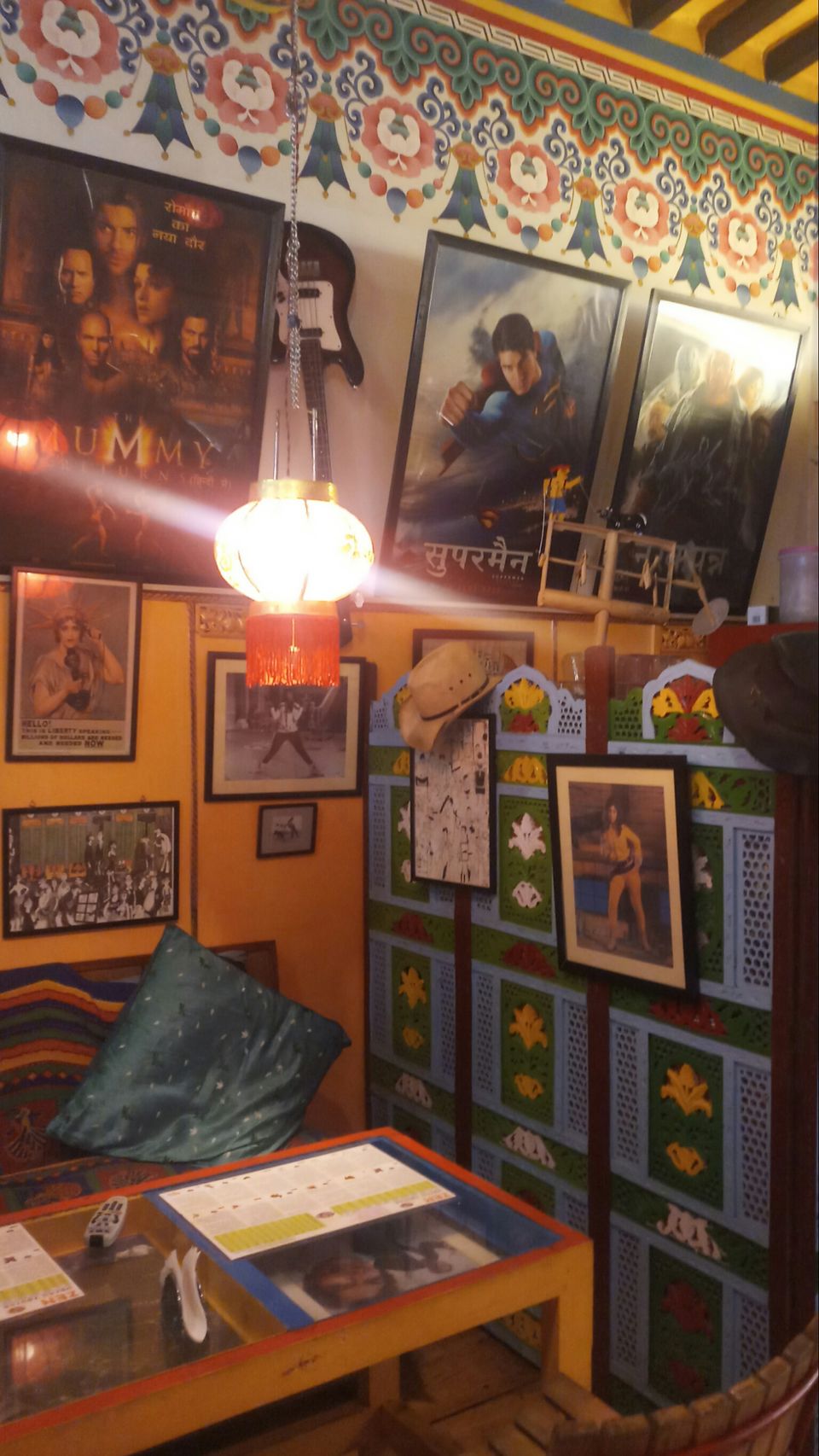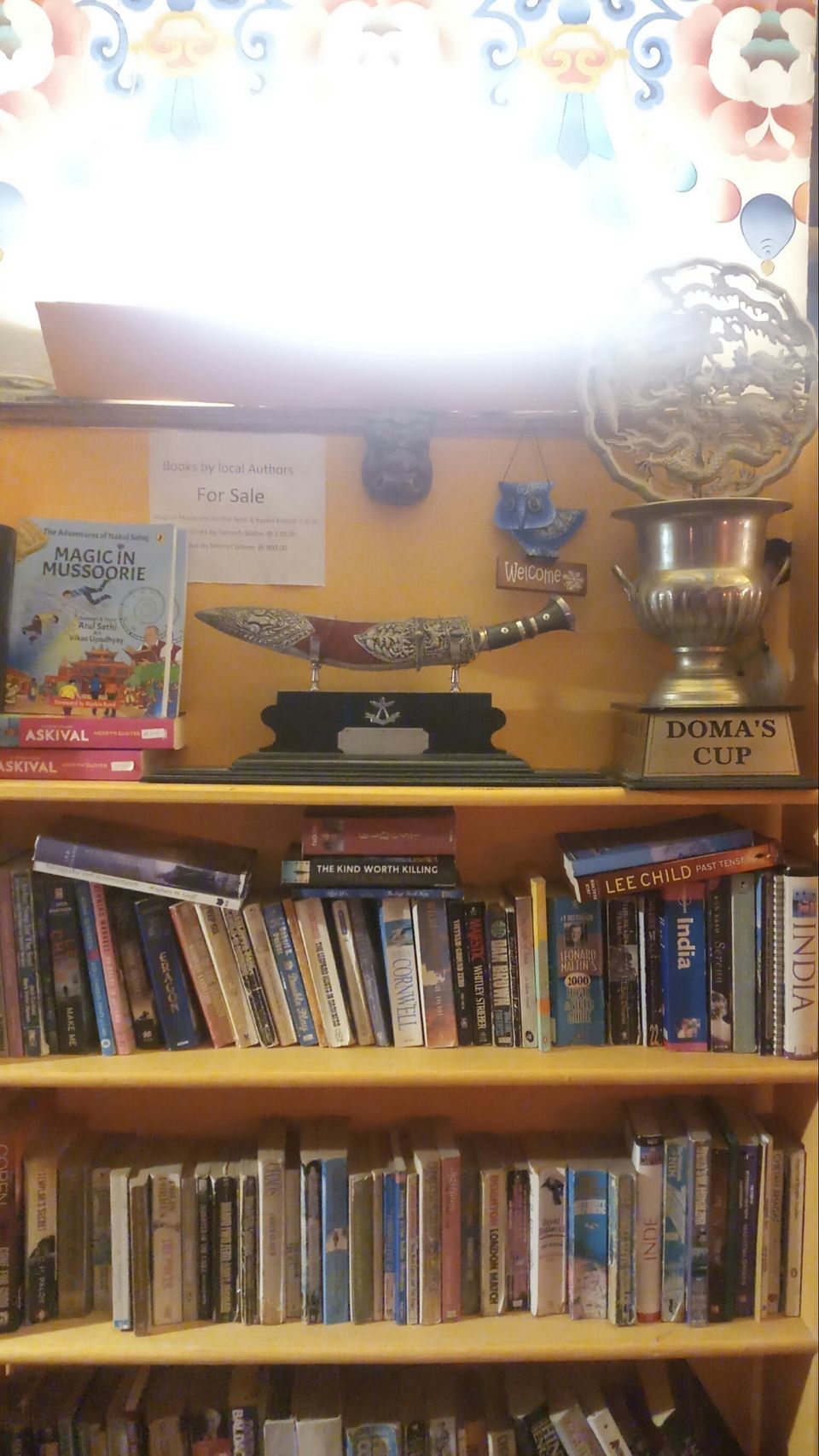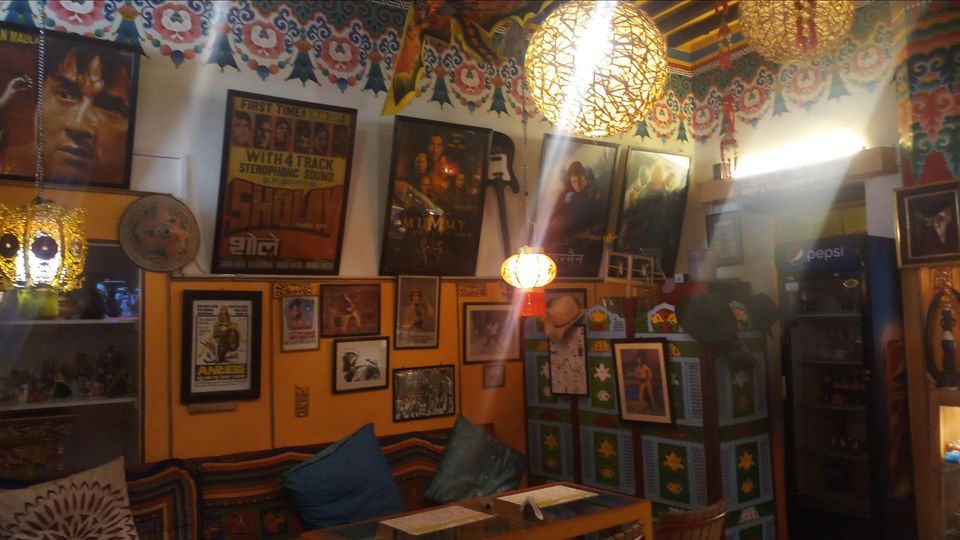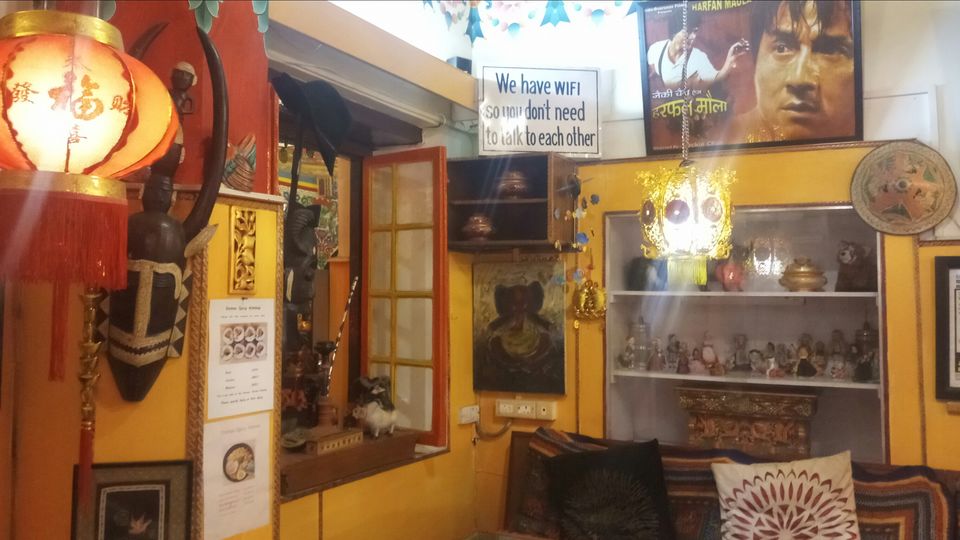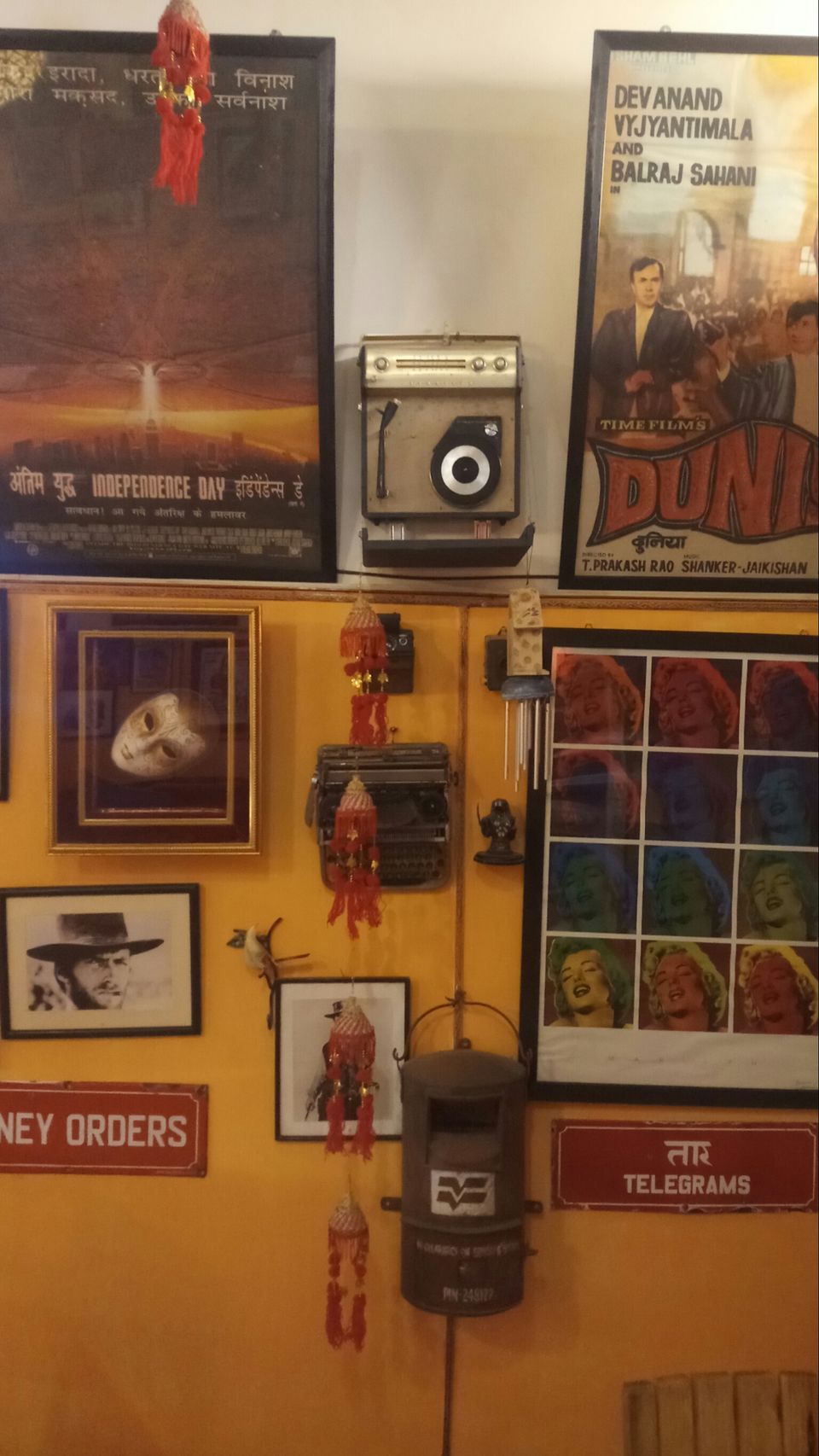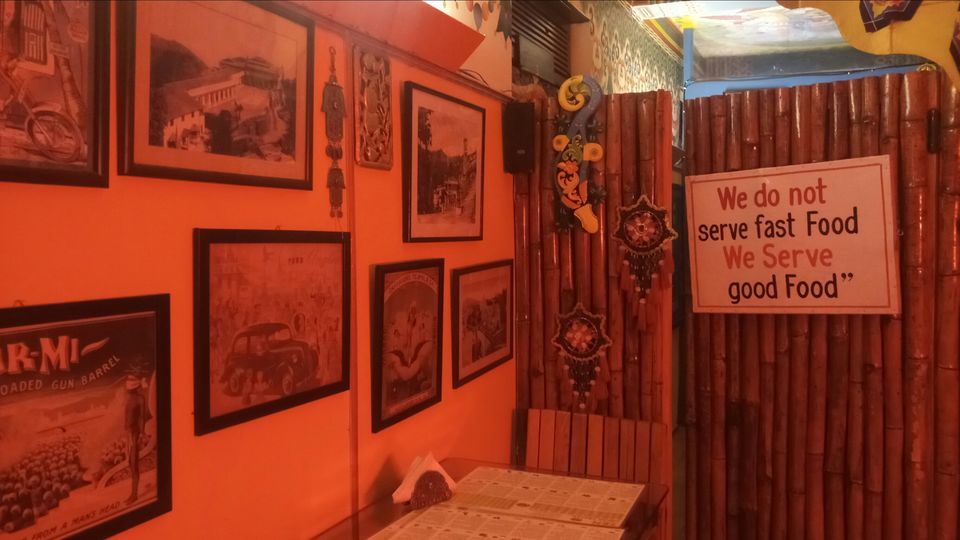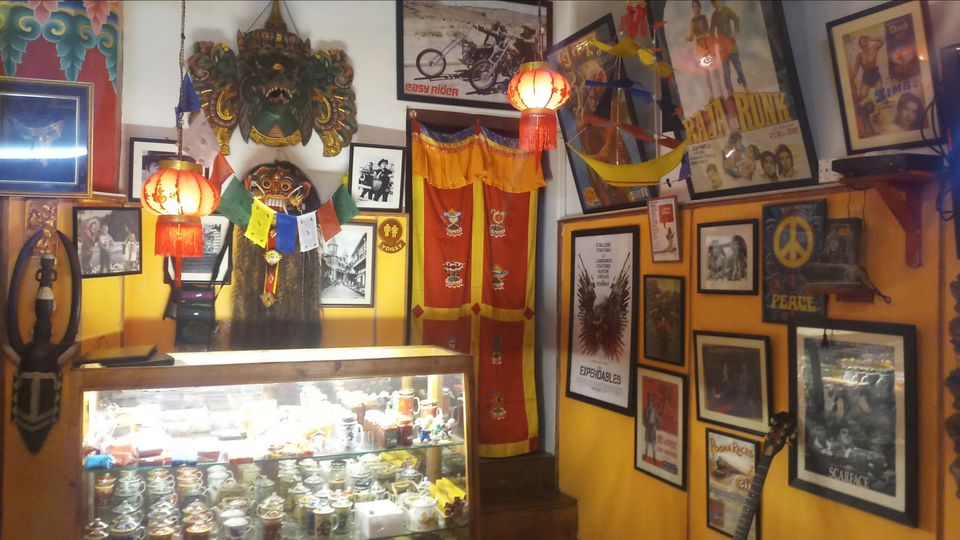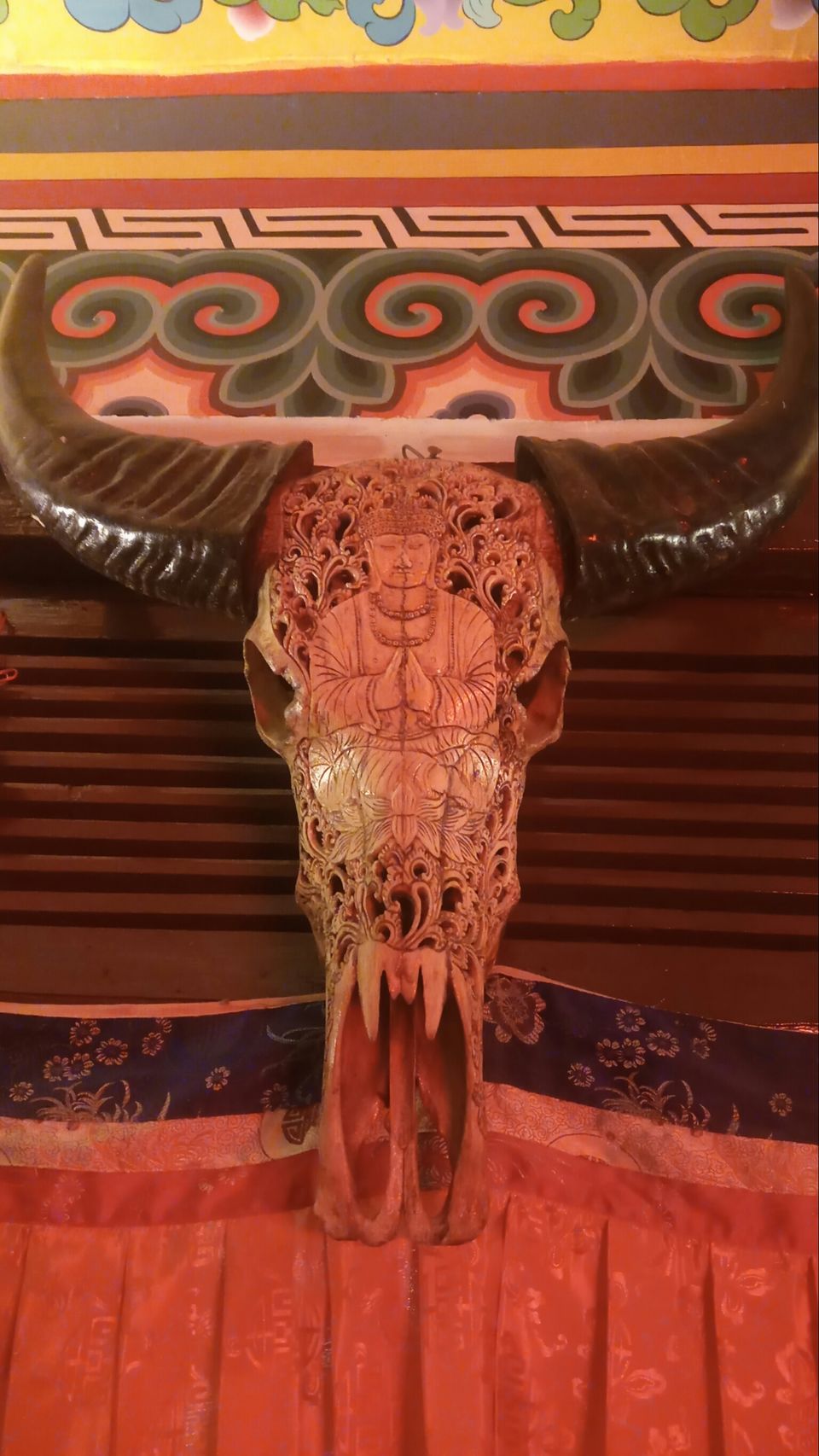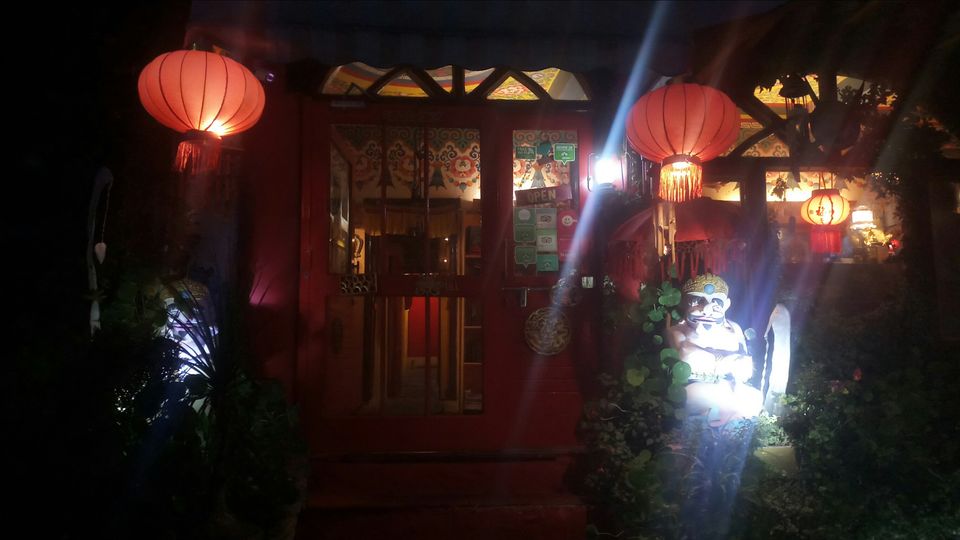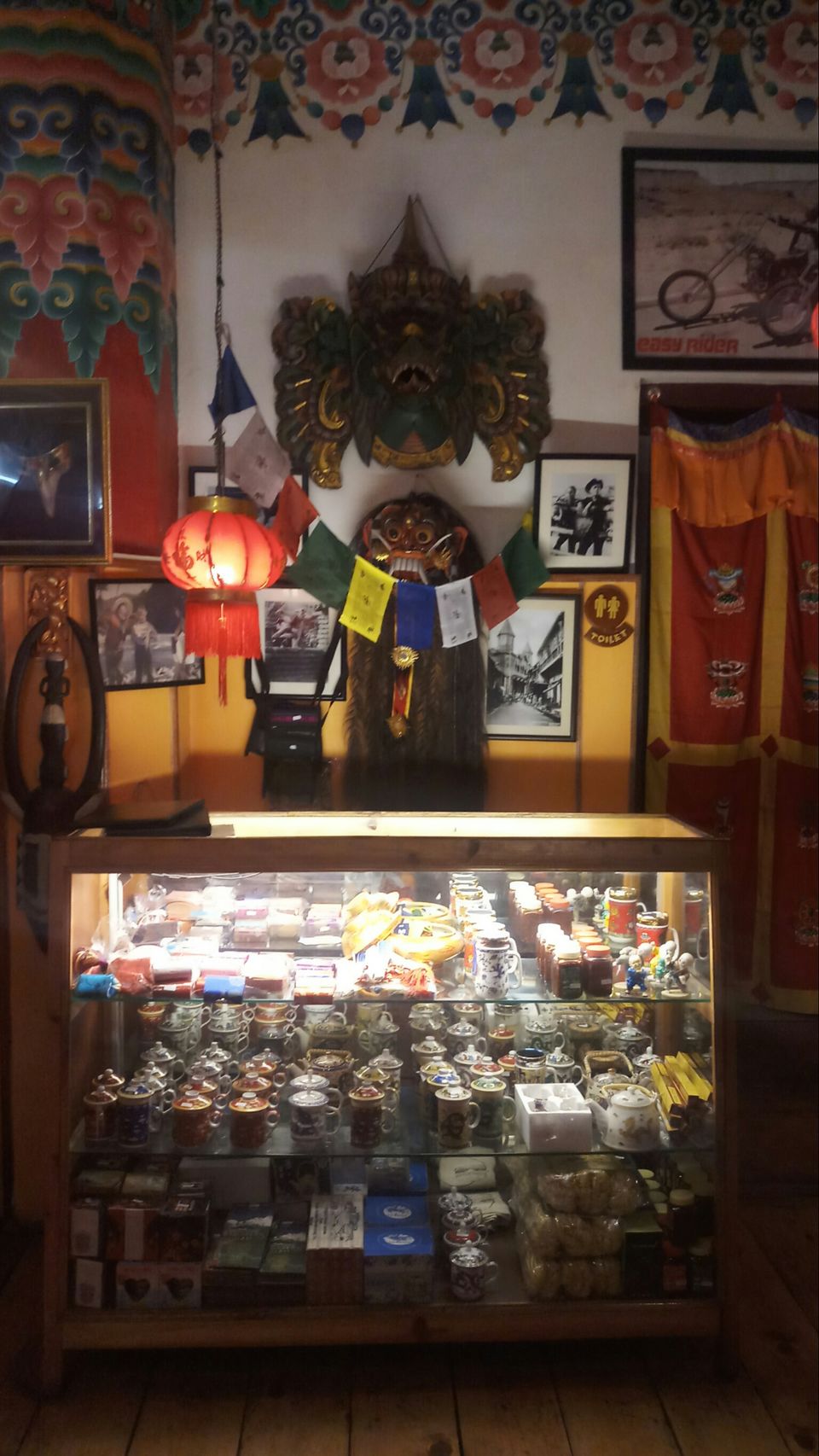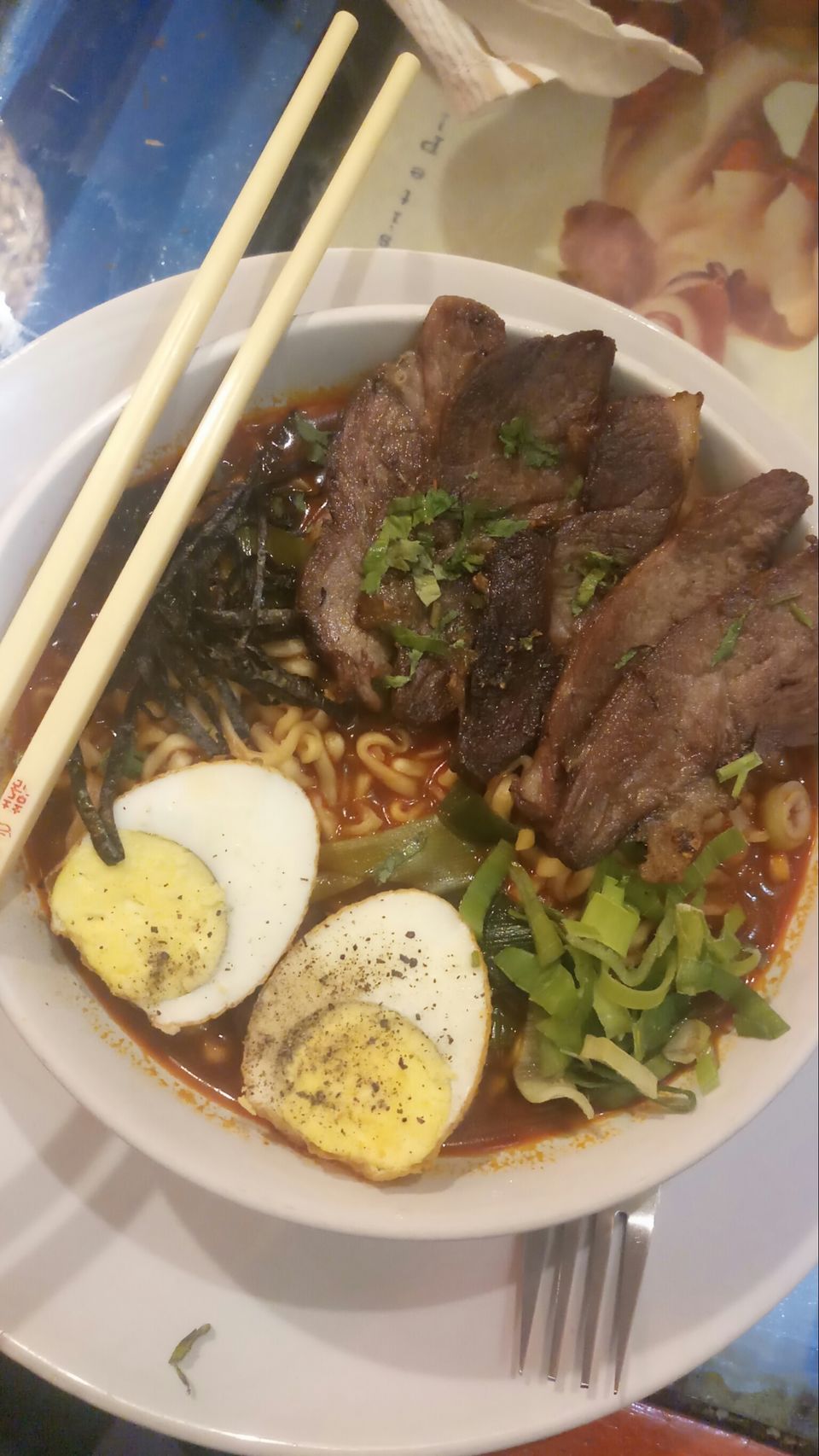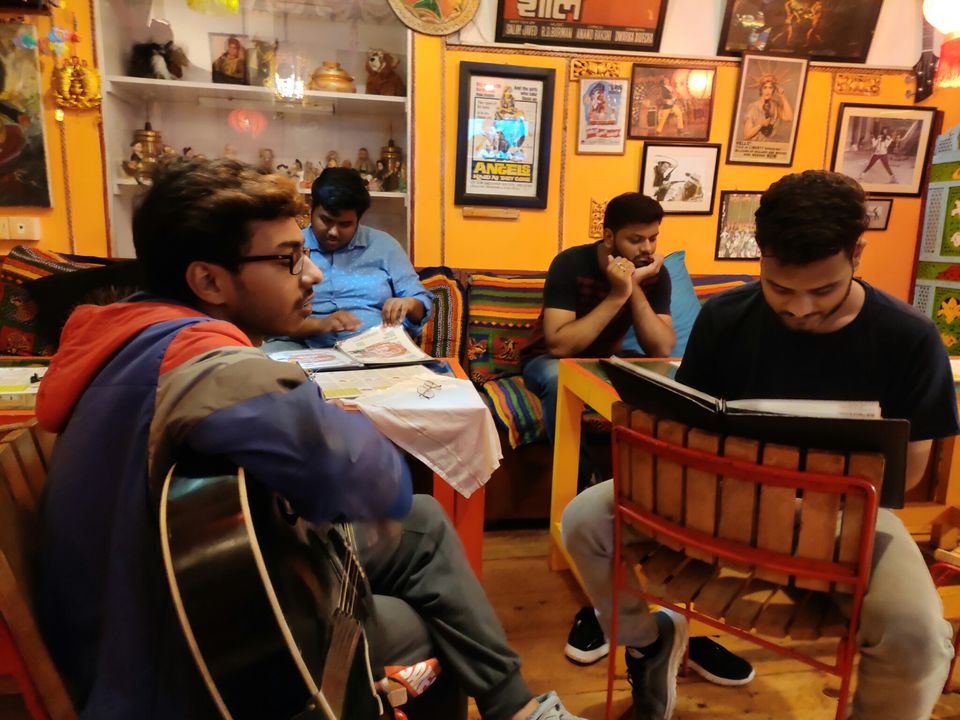 Next day After having our breakfast we started our journey to the Kempty fall which is around 22km from the Library chowk, Mussoorie. We booked a cab which charges around 250 per person. As we started moving sky became clear, we can spot those far mountains which we missed on the previous day. 
        We reached Kempty. Walk around 100 mtrs and then you have to take Ropeway which costs 120 rs. round fare or you can go down via stairs thourgh the market which has a wonderful collection of stuffs for sale. The fall has a pool stuctured reservoir where you can take bath in the fresh mountain water. Bathing at a man made pool under a Natural waterfall in the middle of mountain is like ticking off something wonderful from your bucket list.
After around 2 hours we started our way back though the Mussoorie range. This road trip was the star of our whole trip and we wished we could enjoyed it much better if we had our personal vehicle. Despite of that feeling we enjoyed each bit of the 22kms which will be on of the best roadtrip of my life.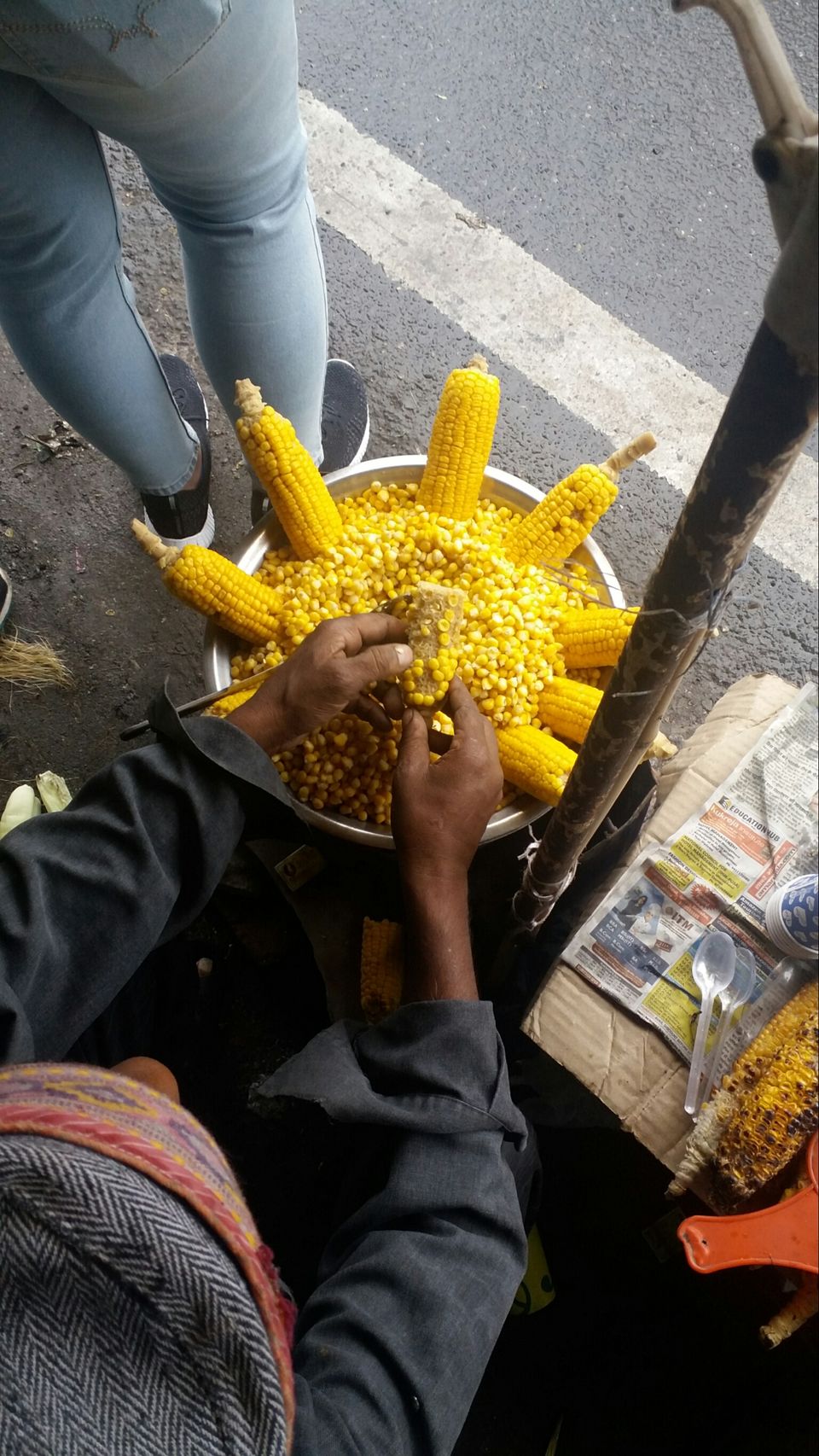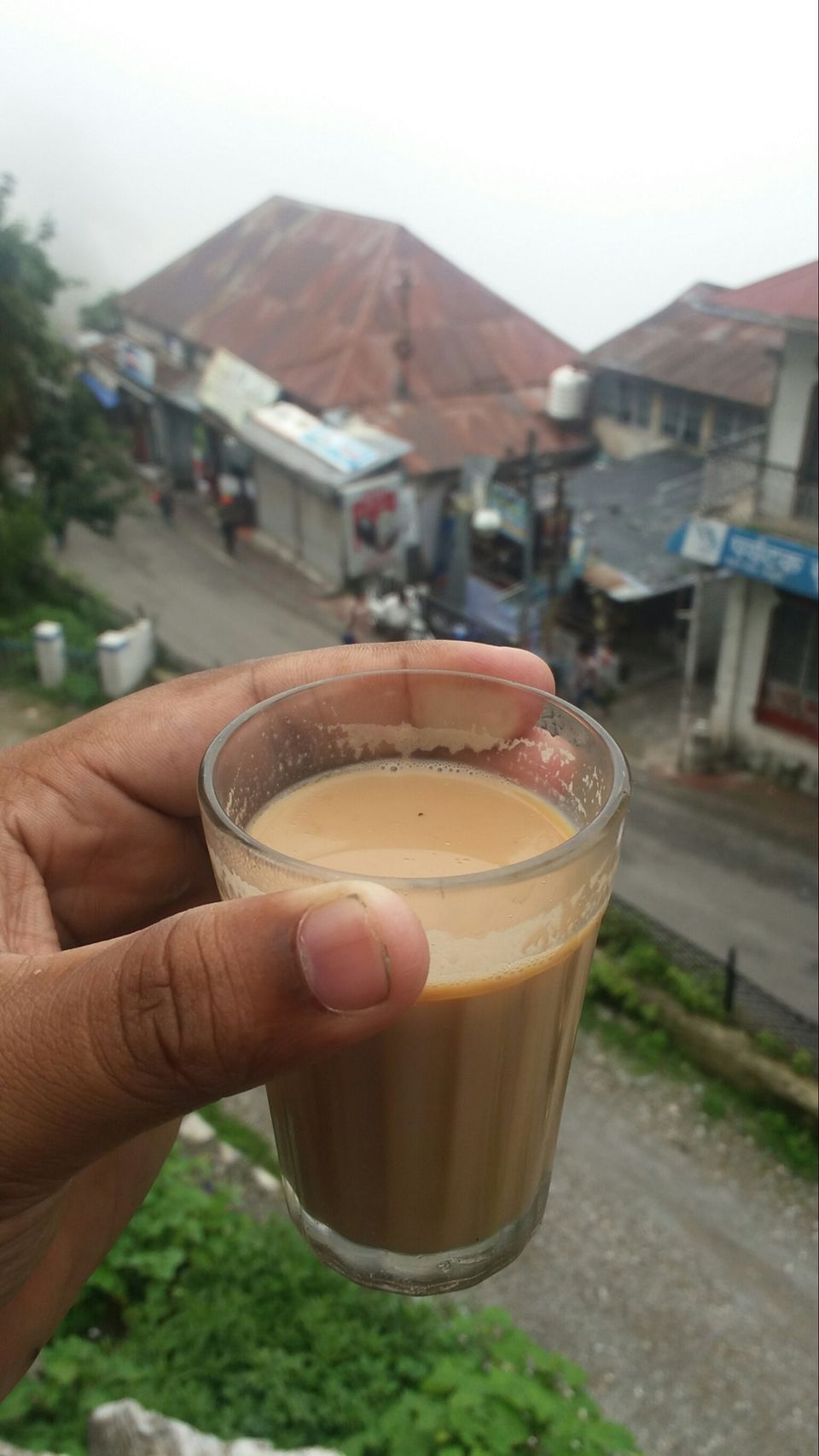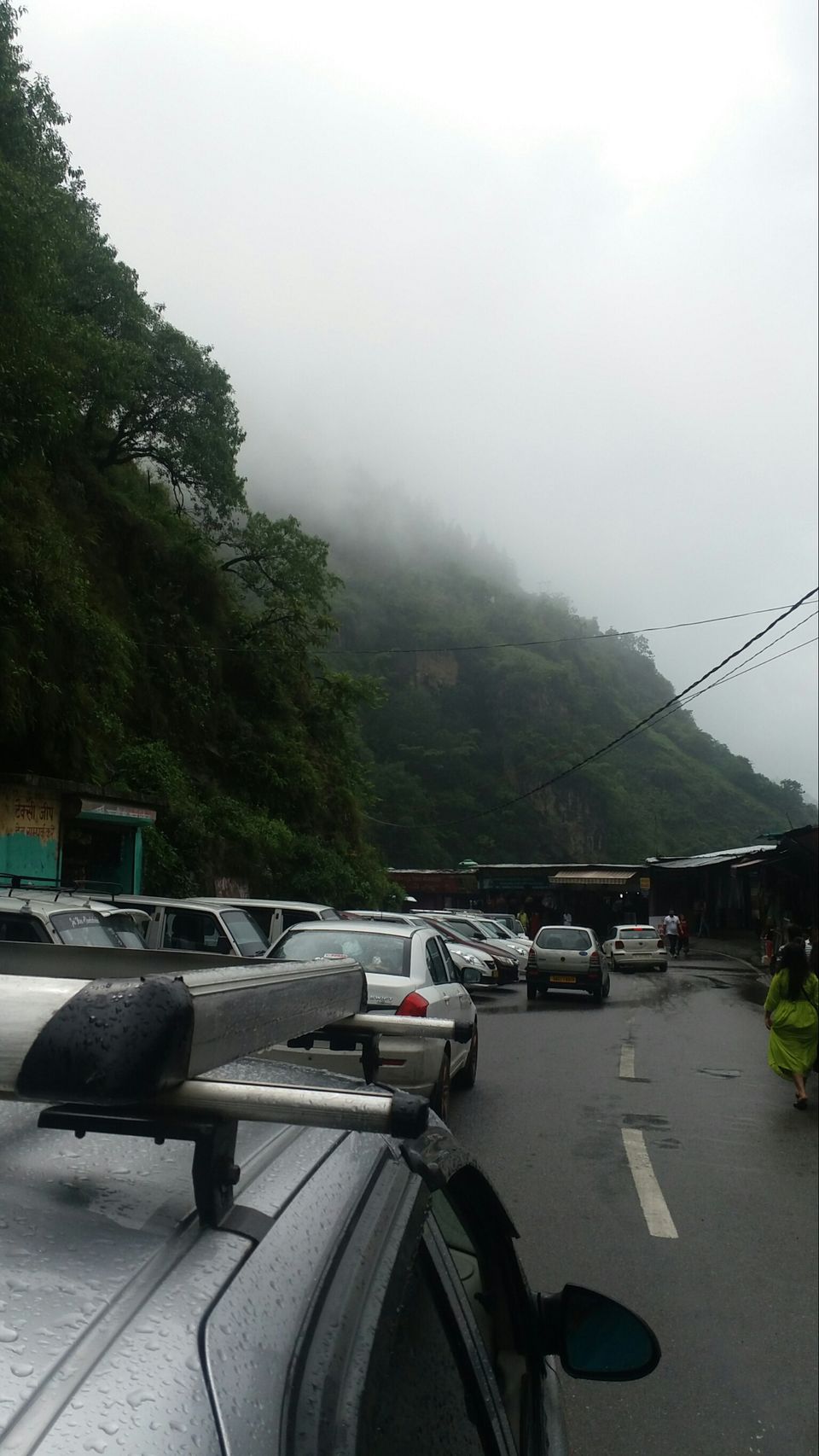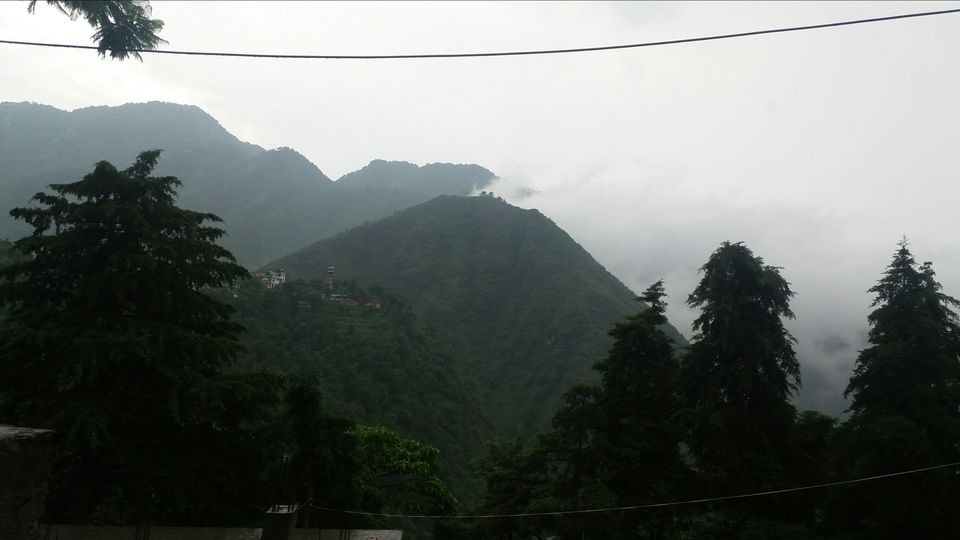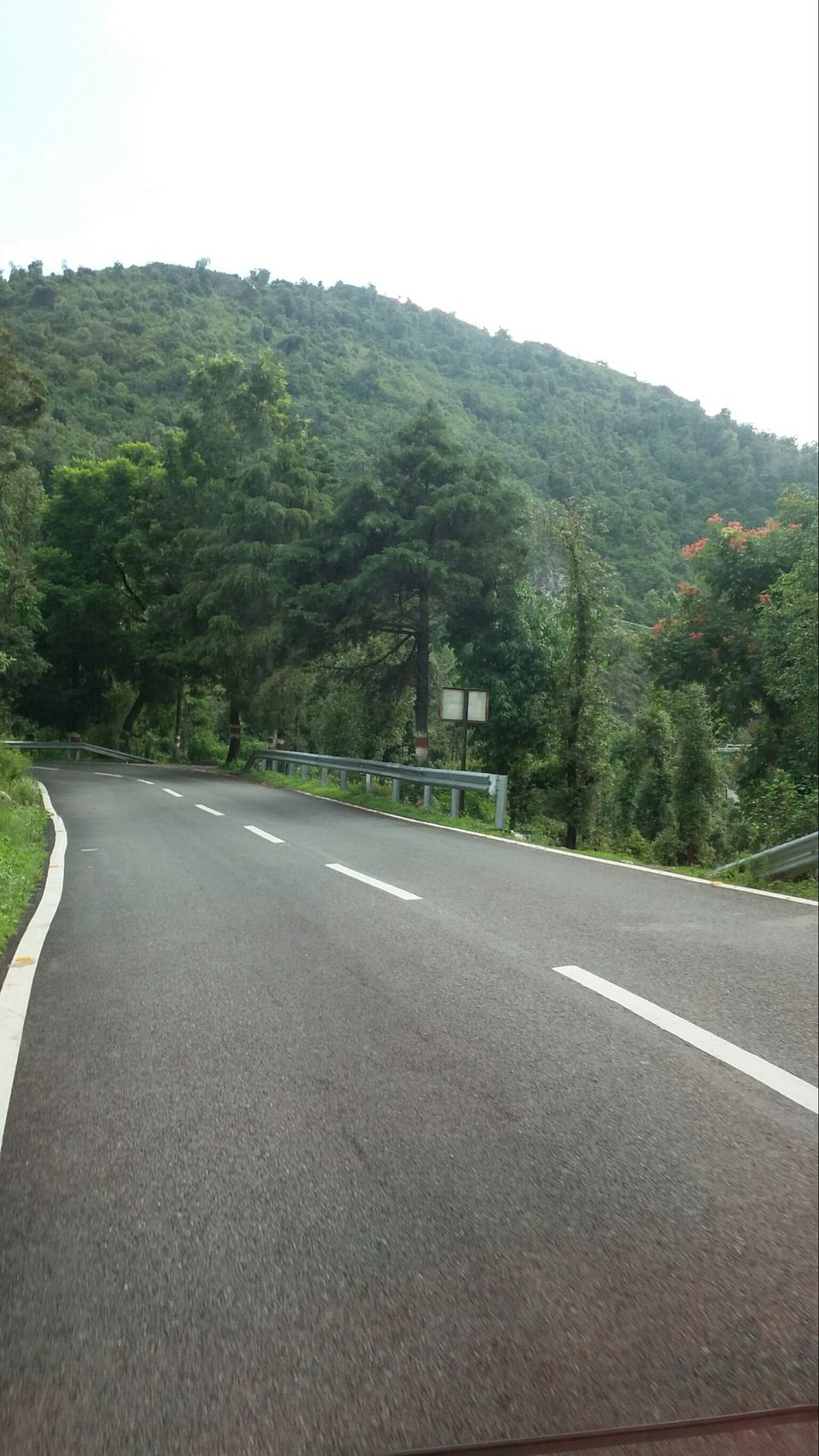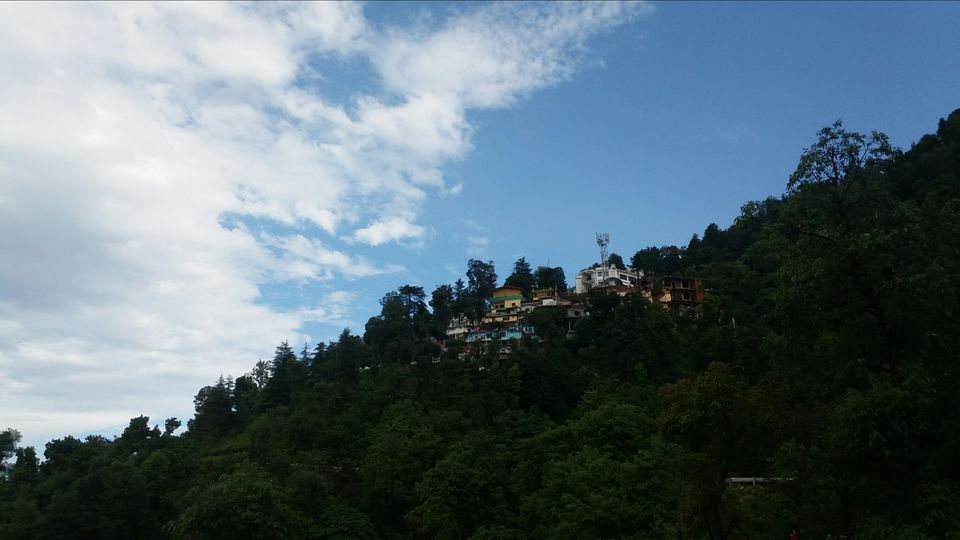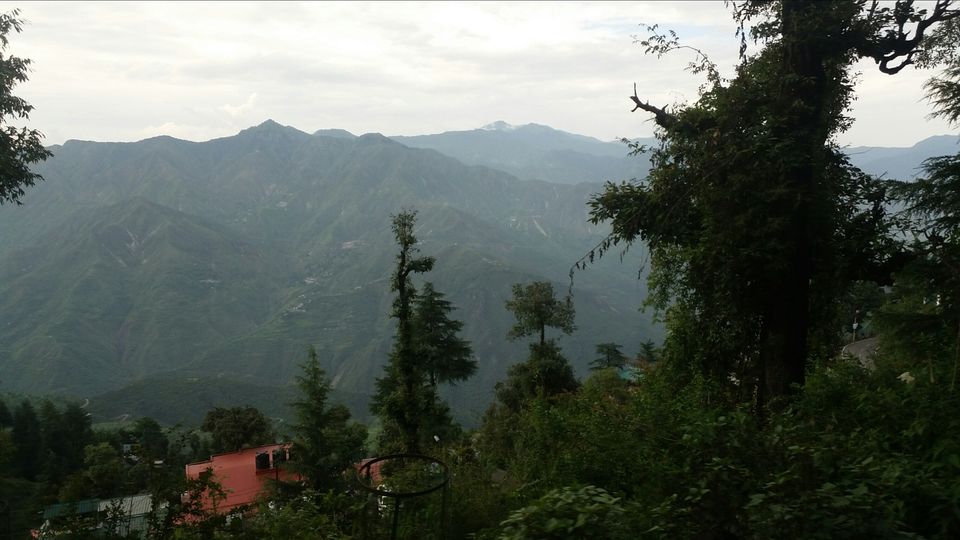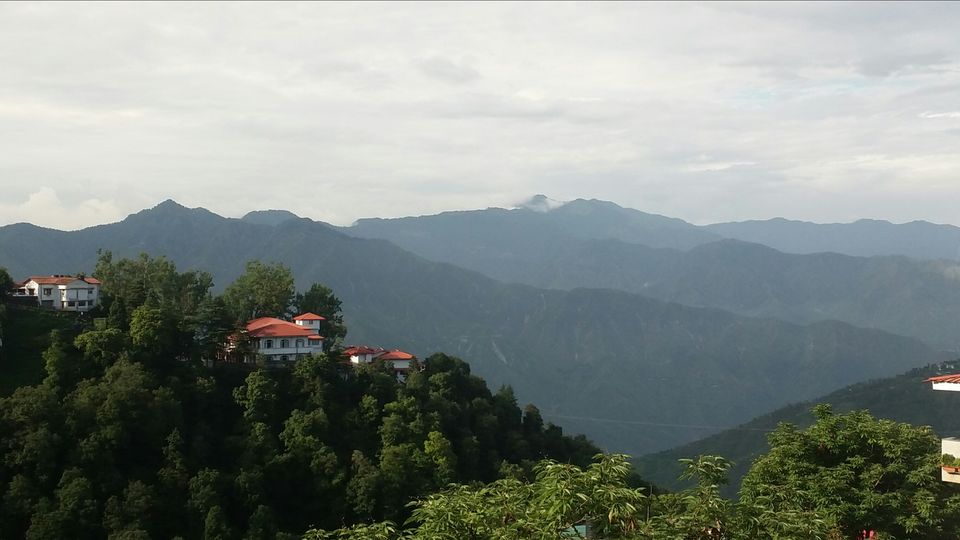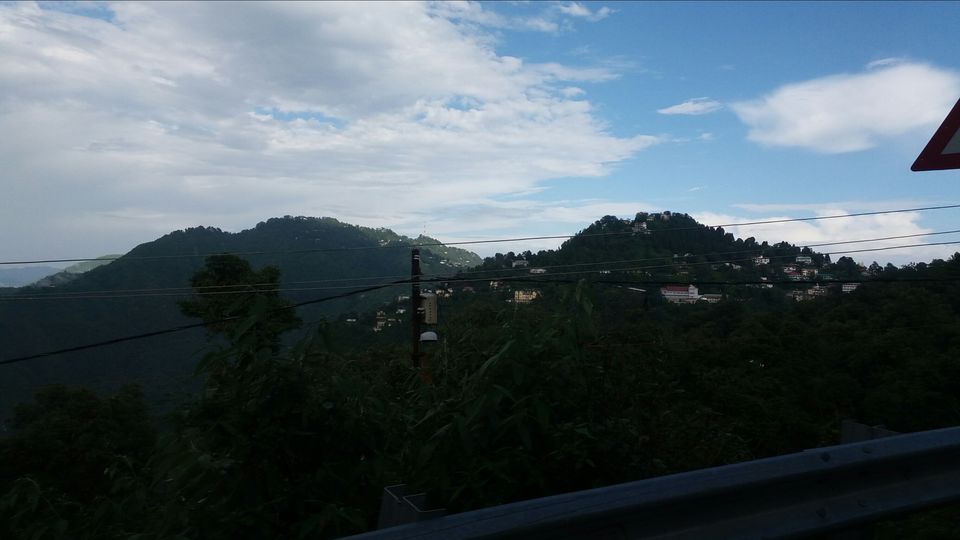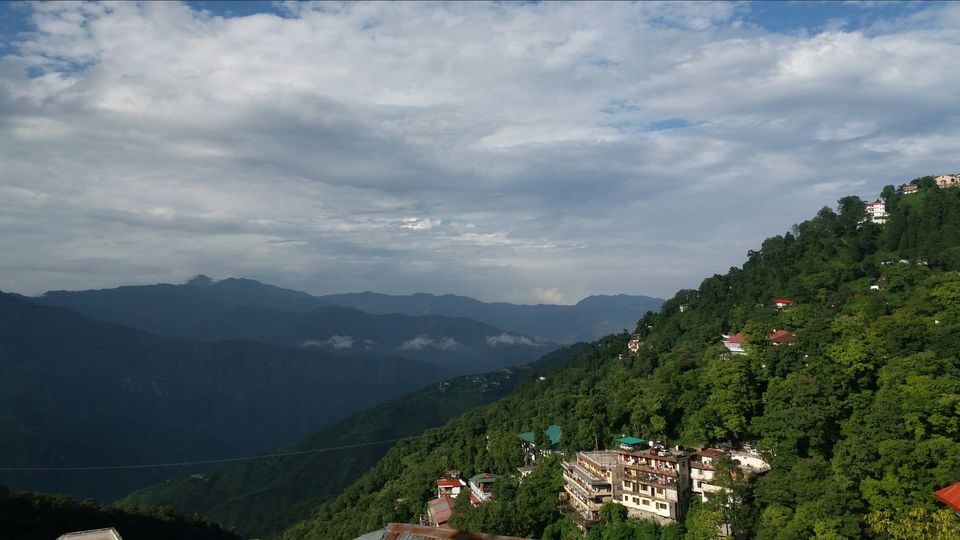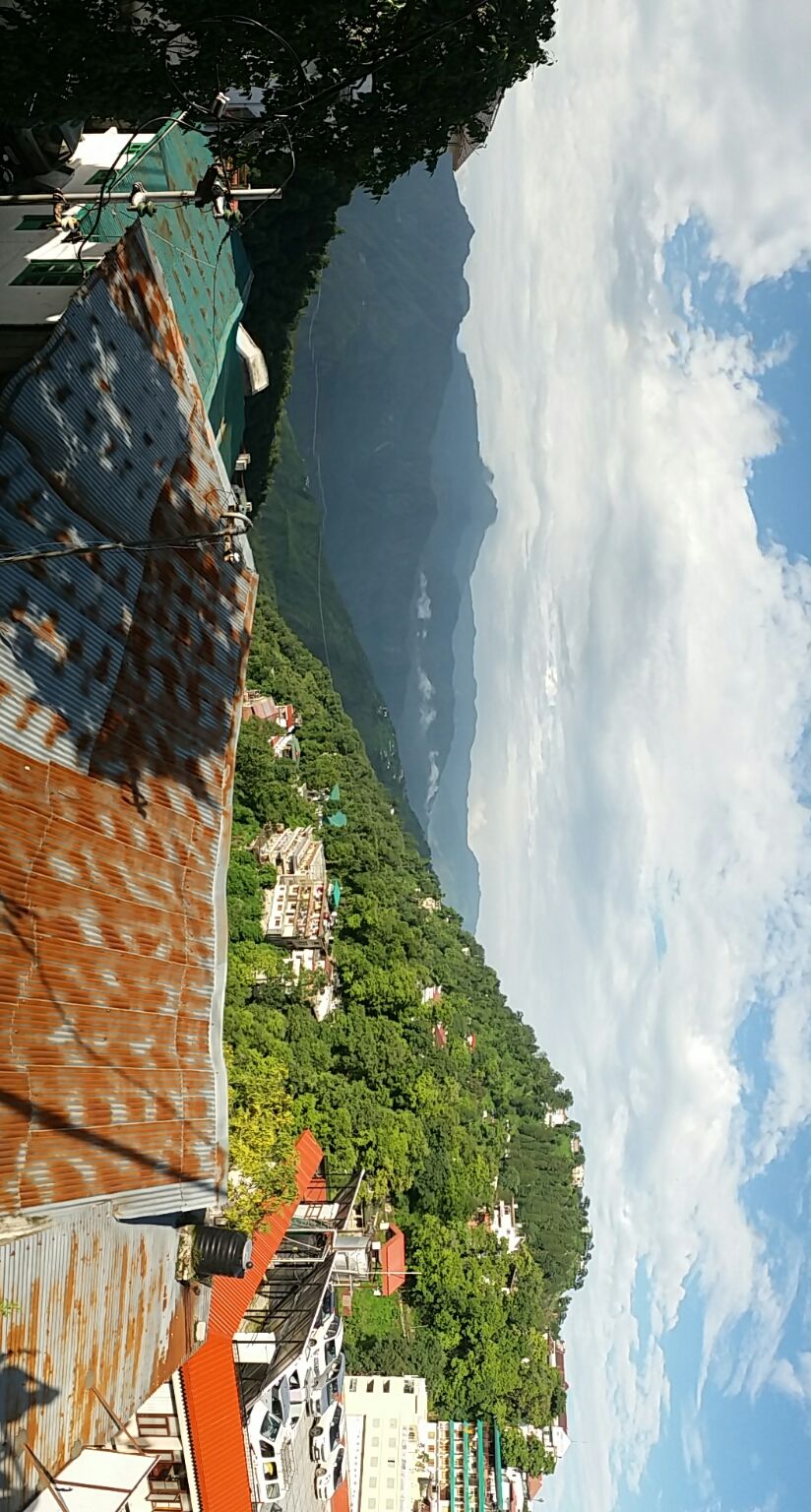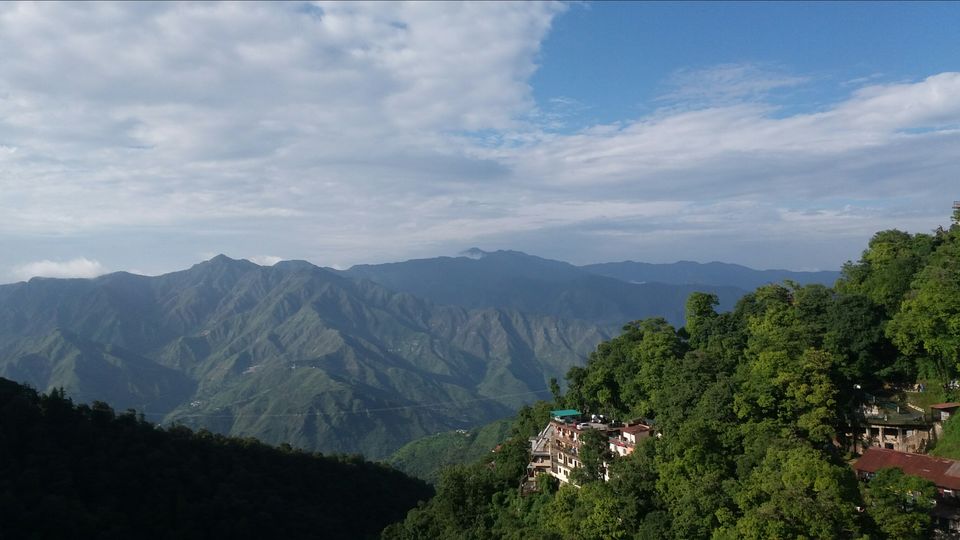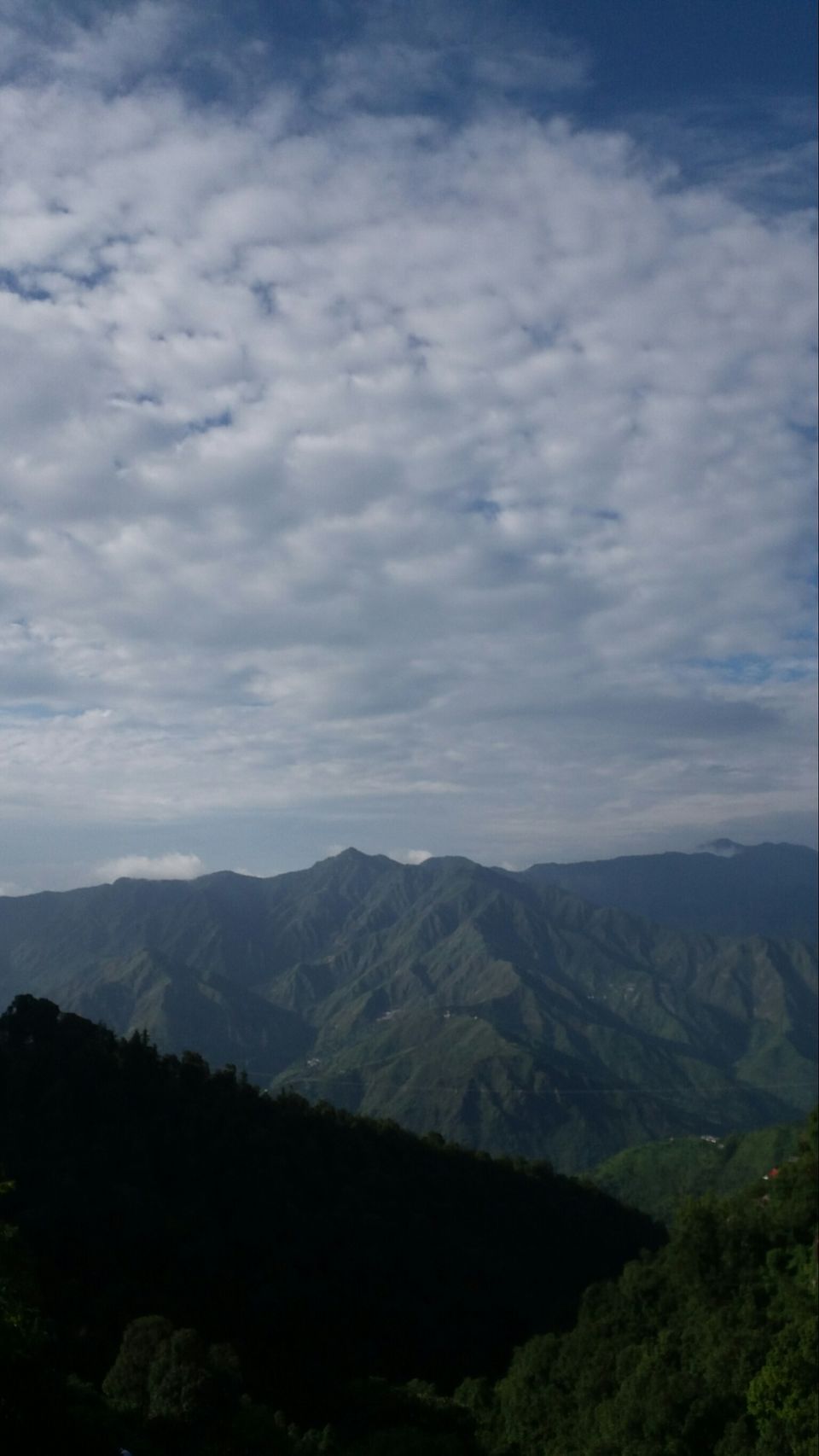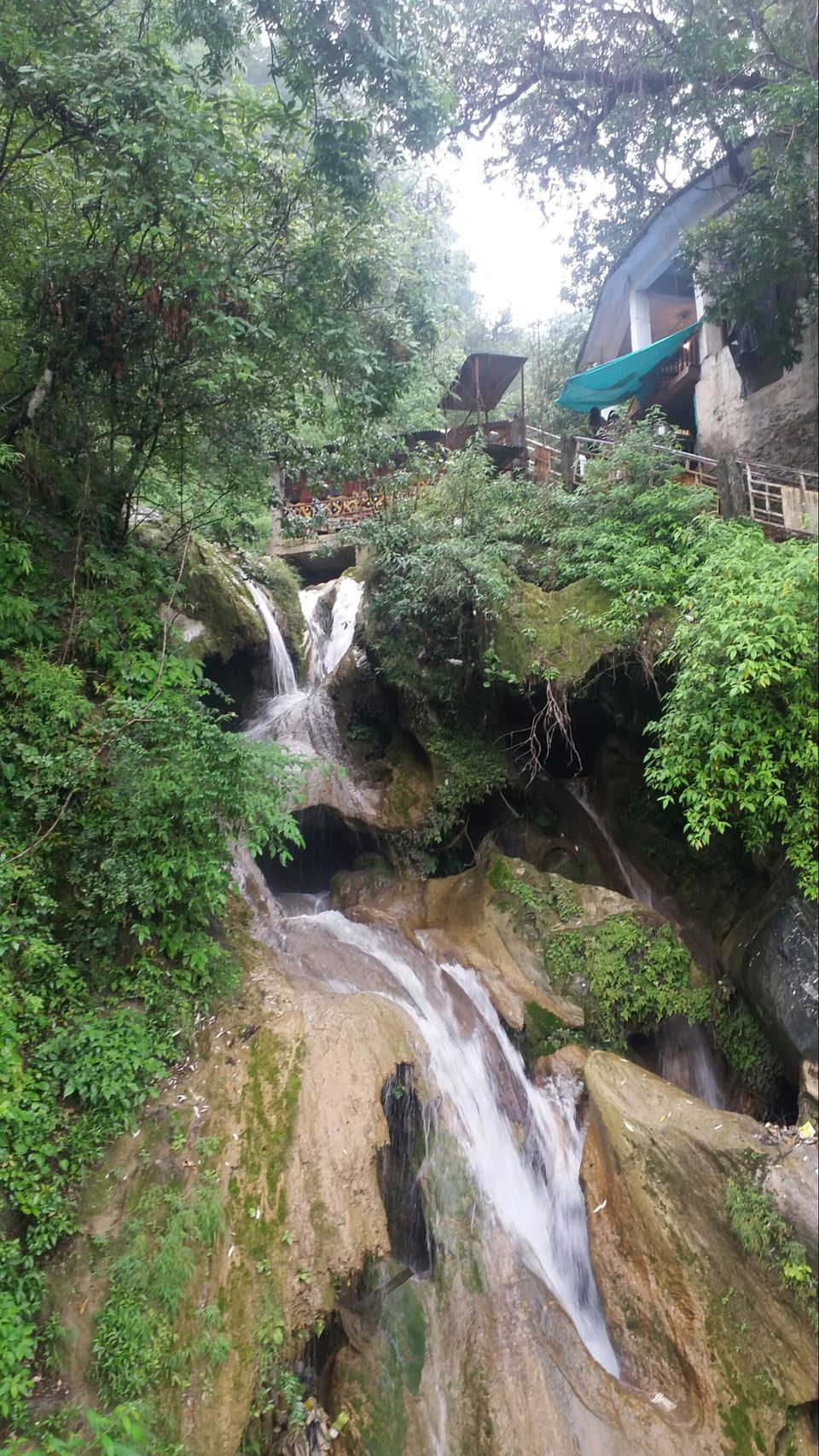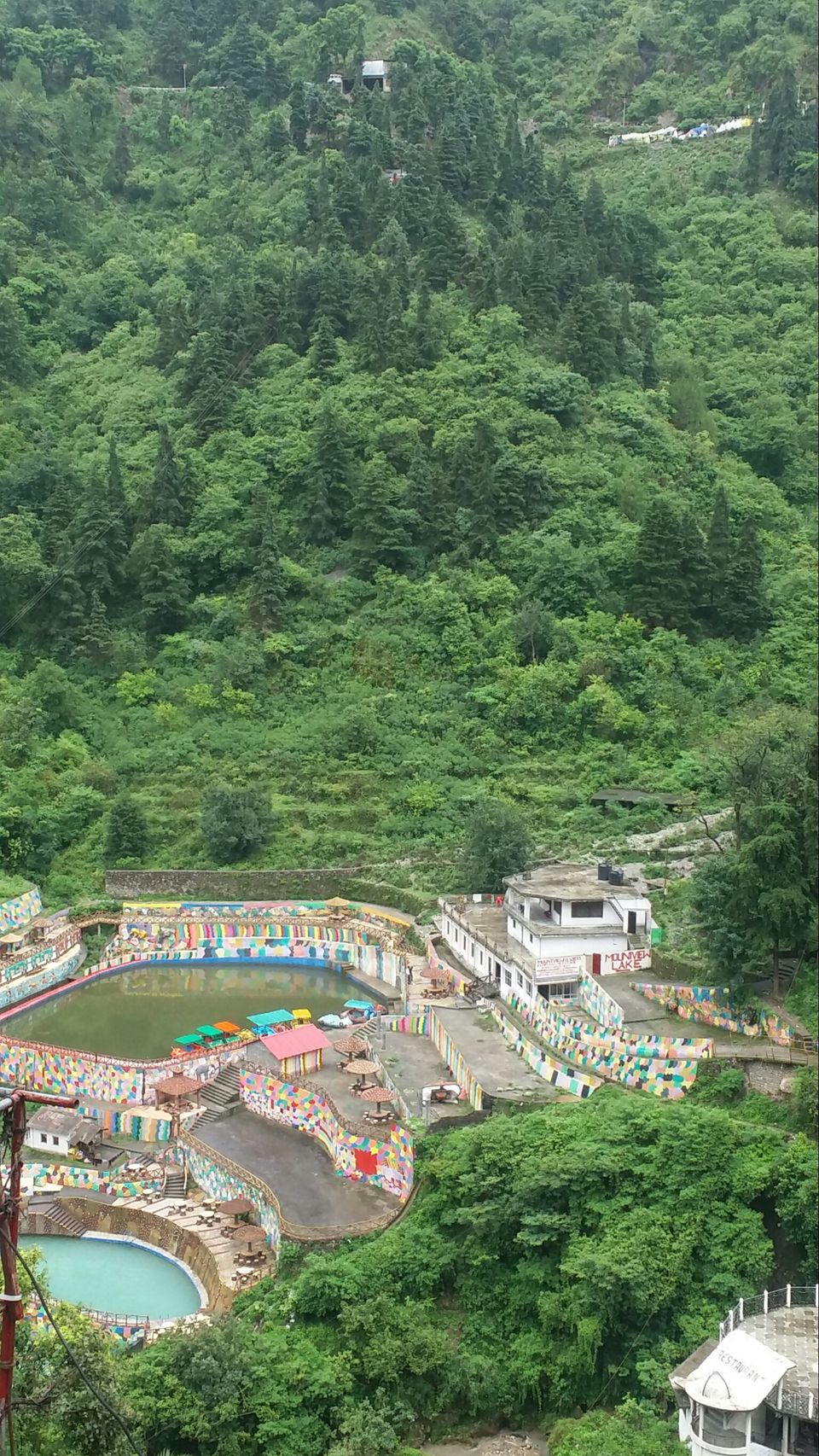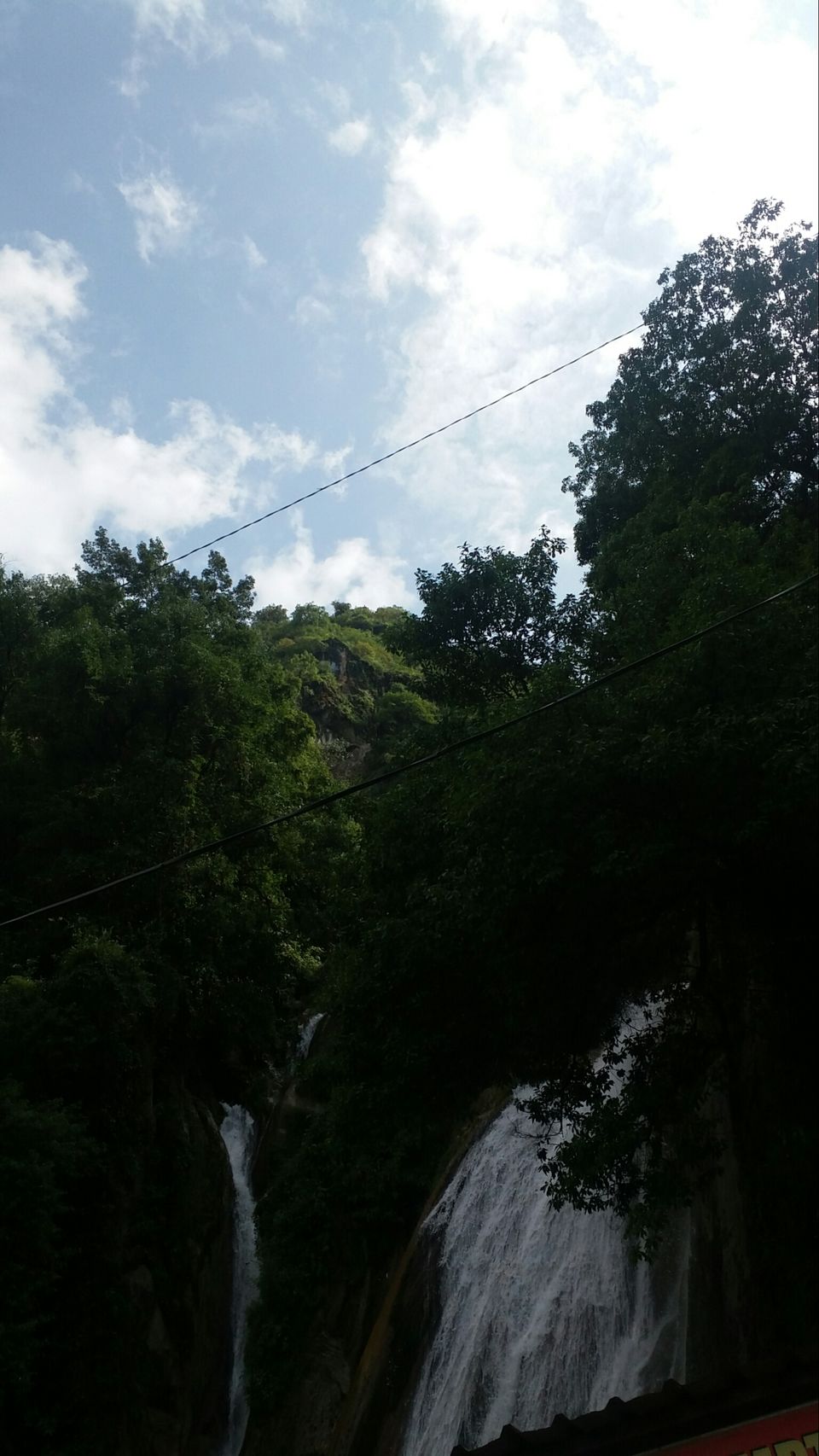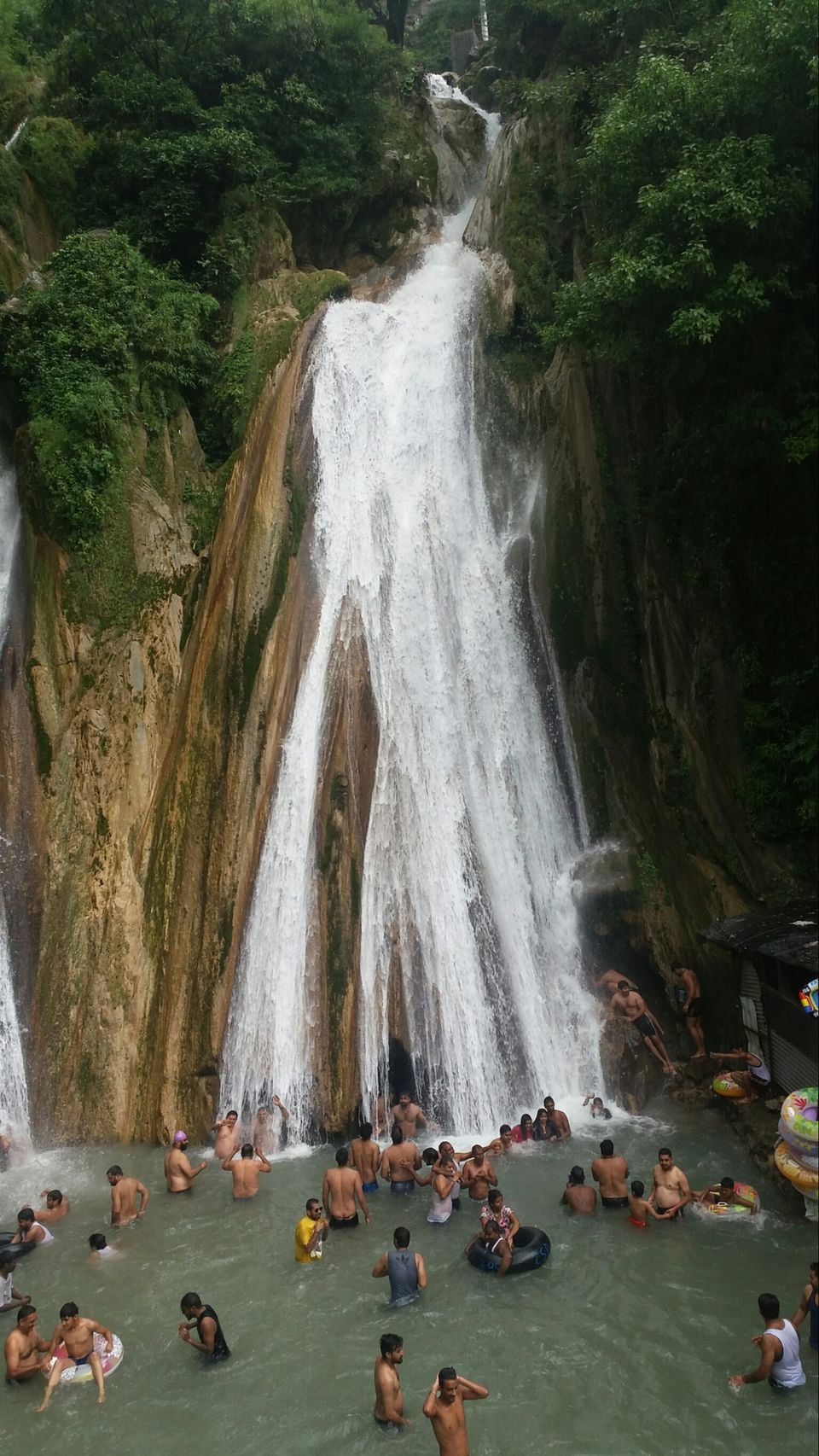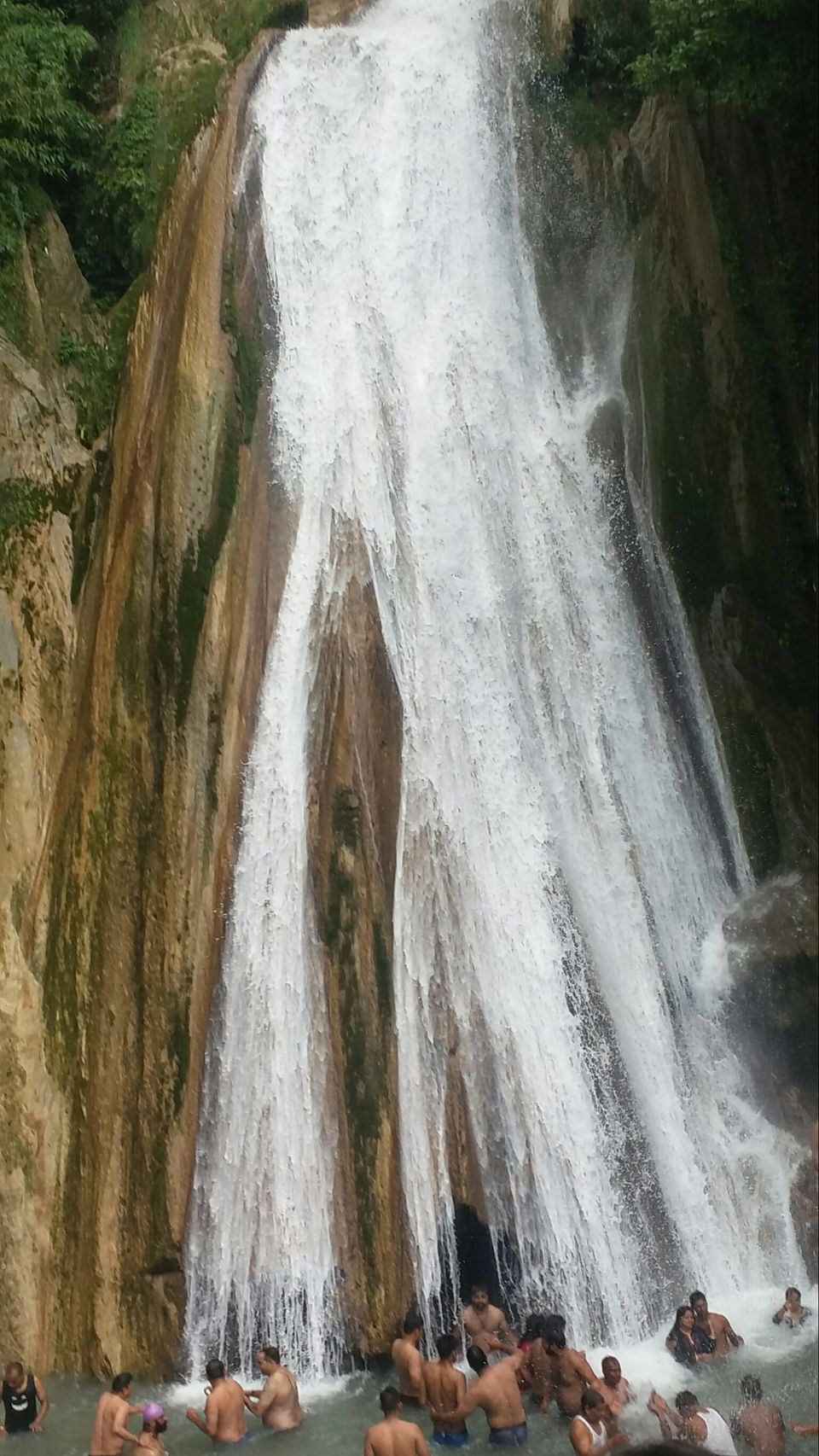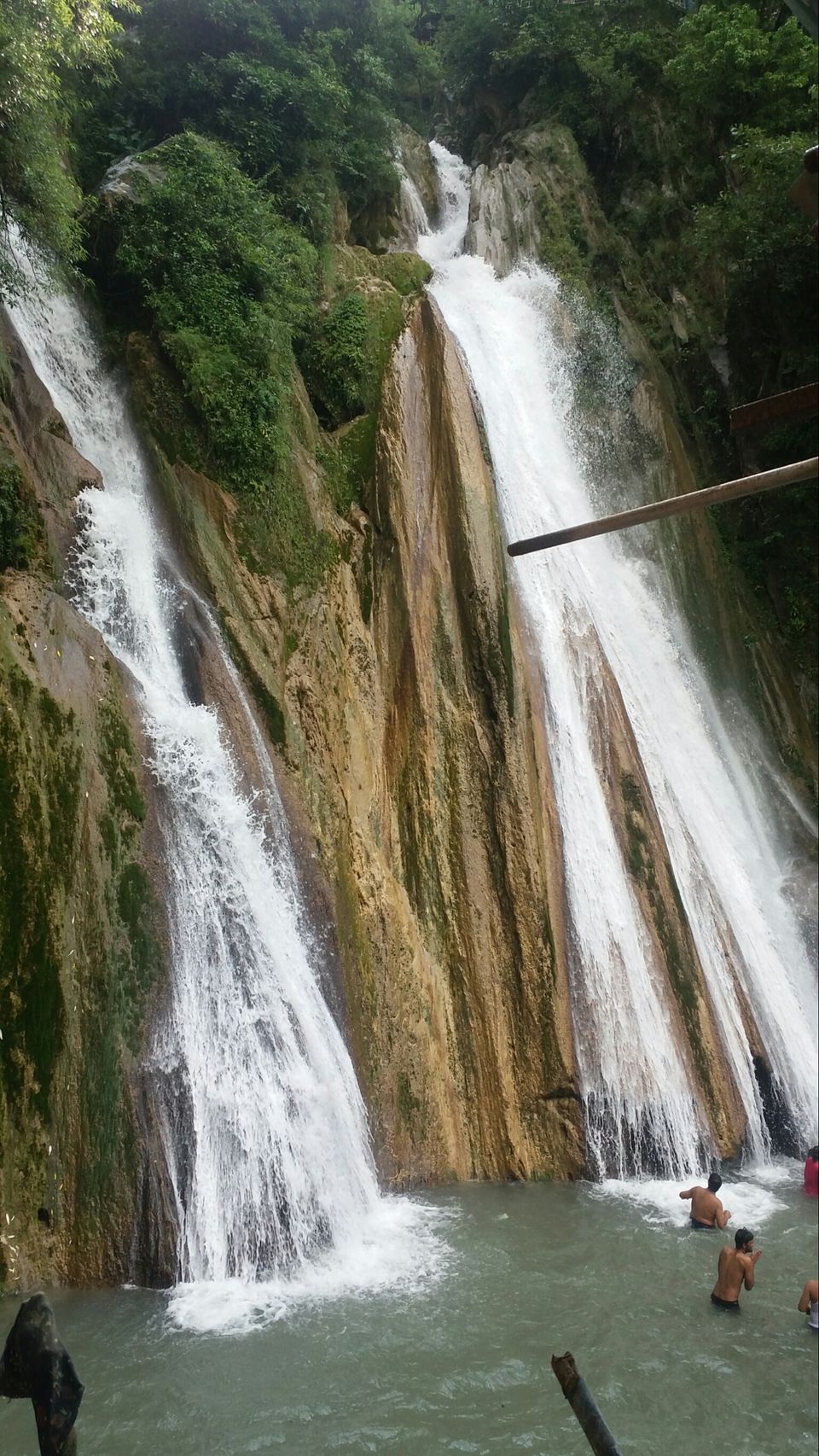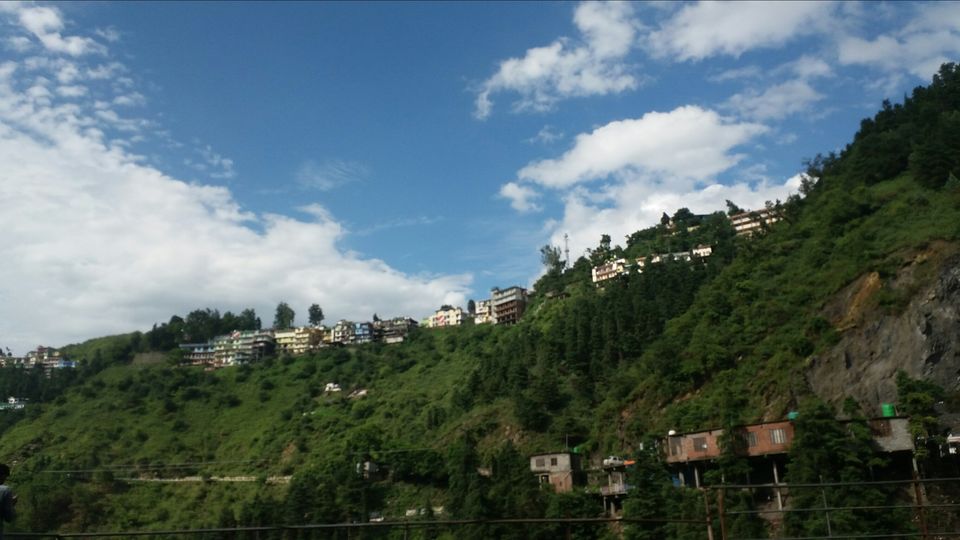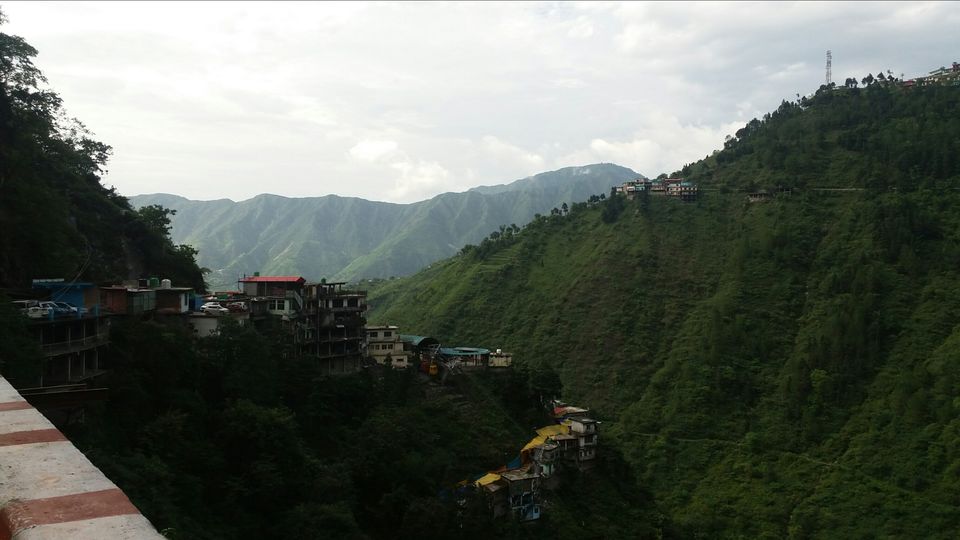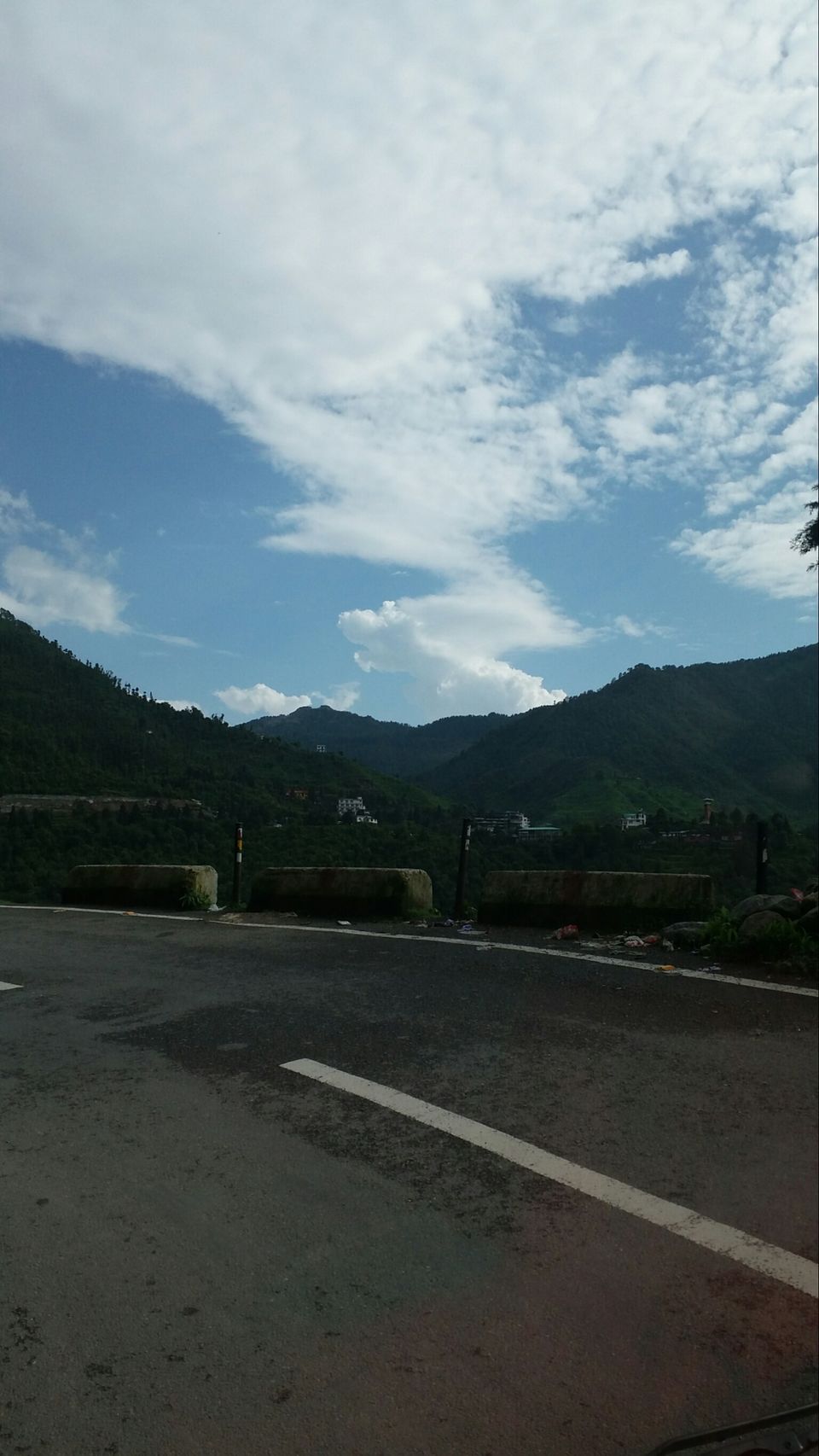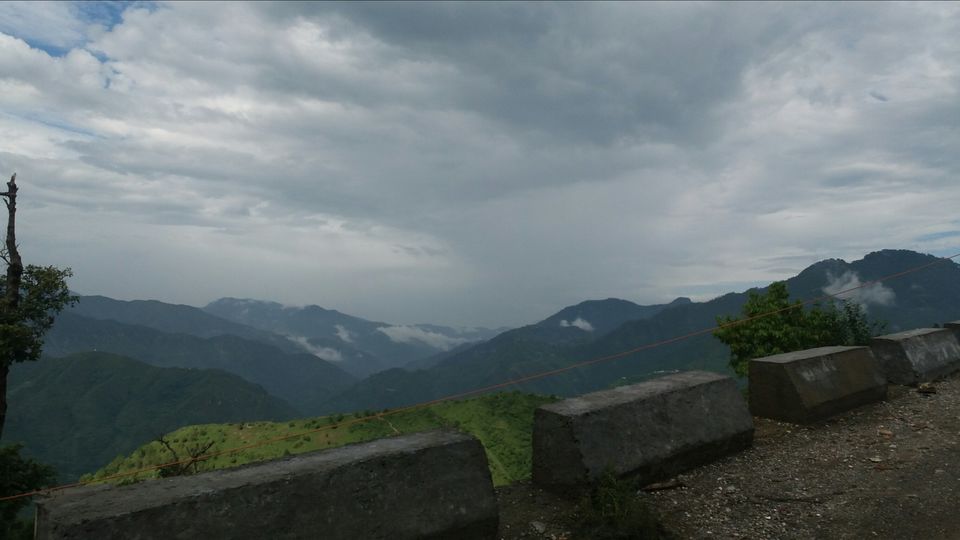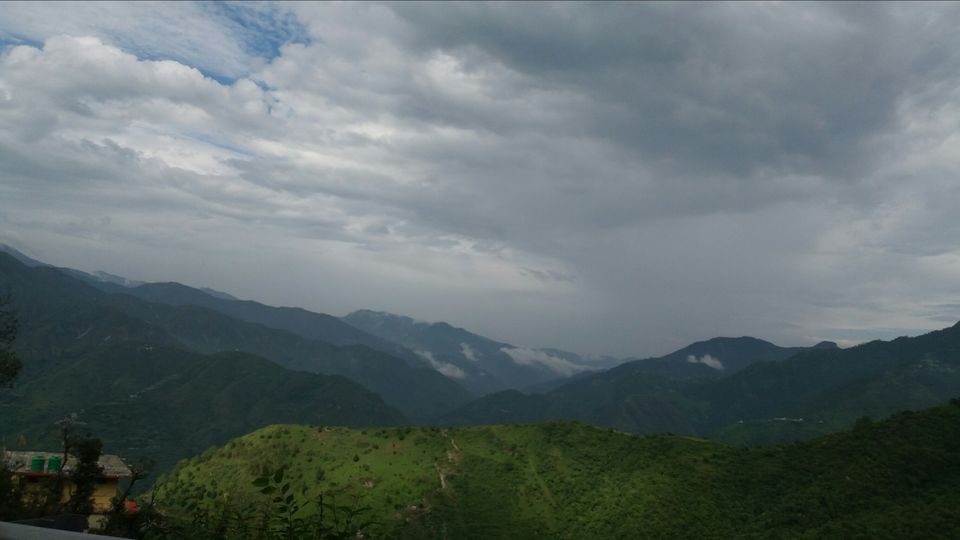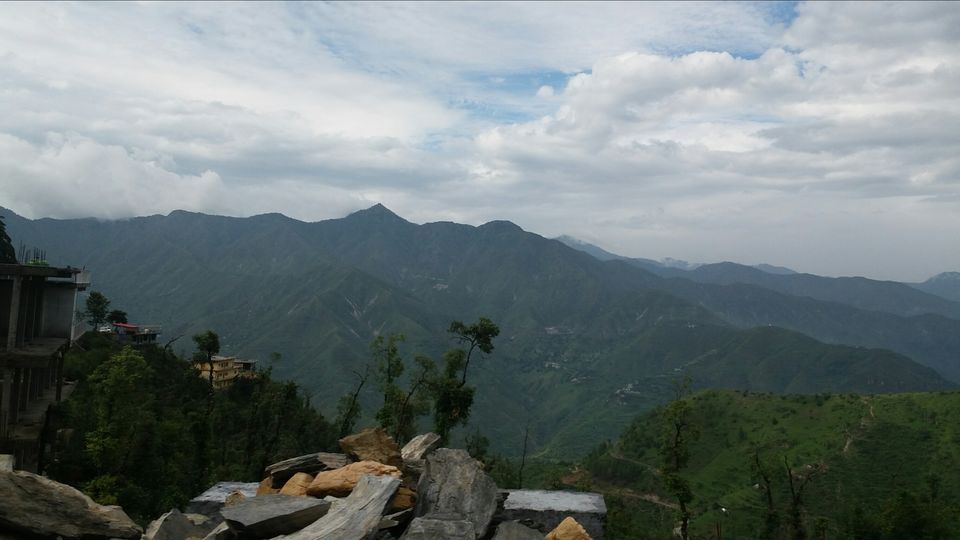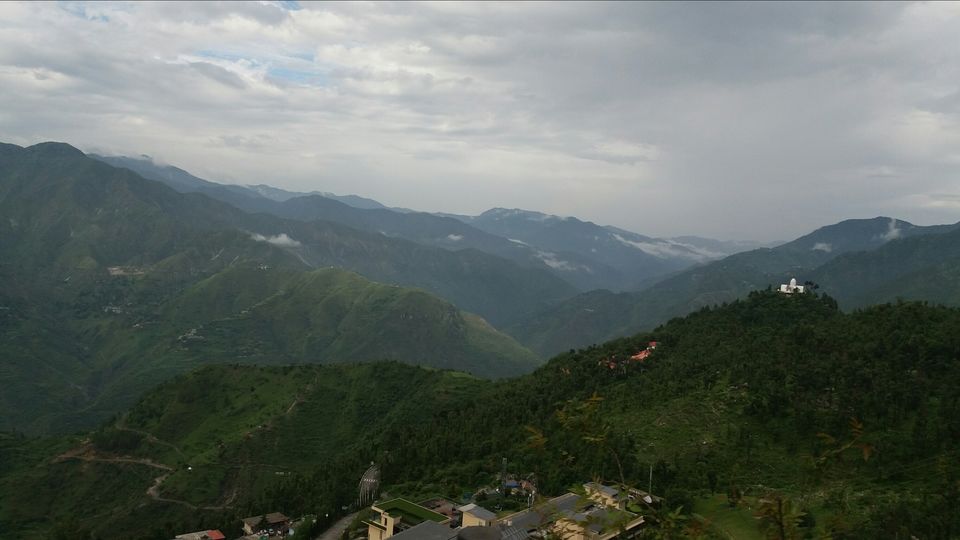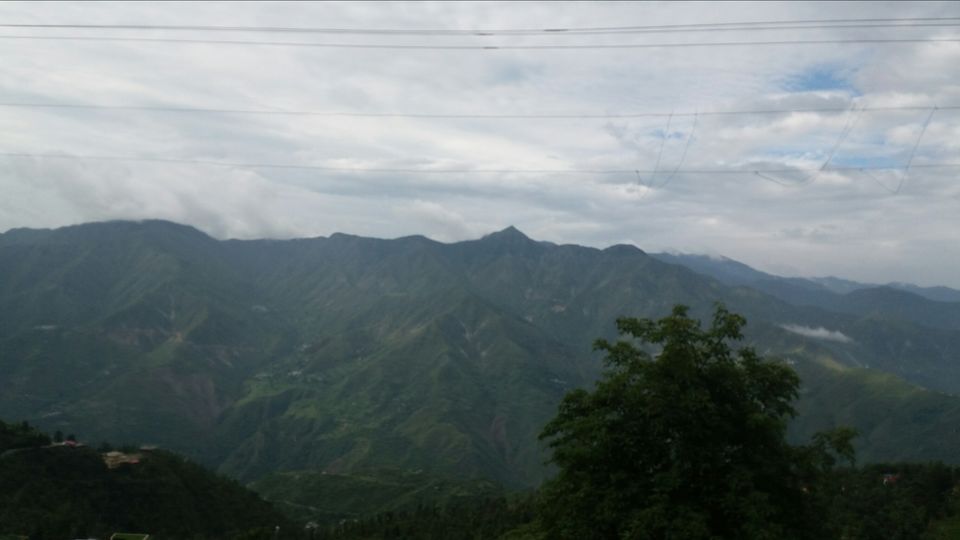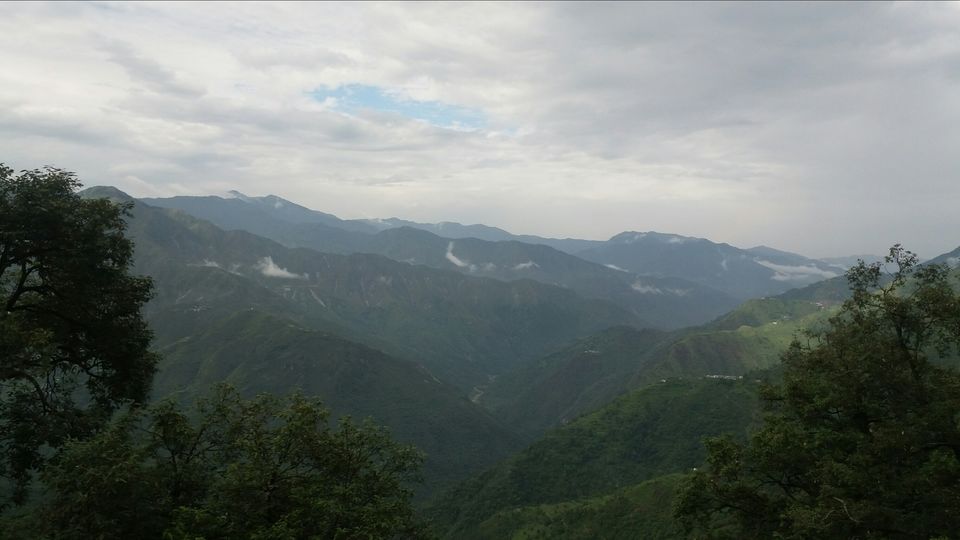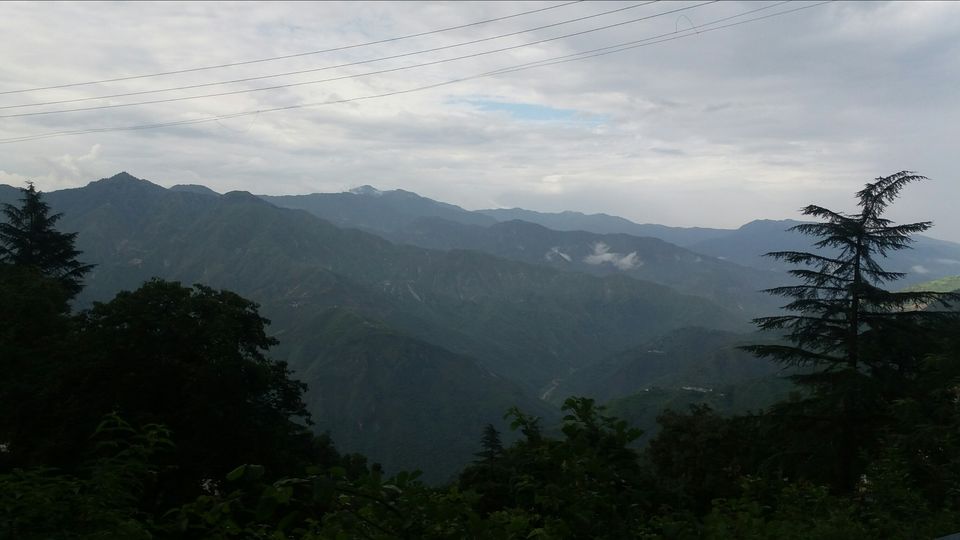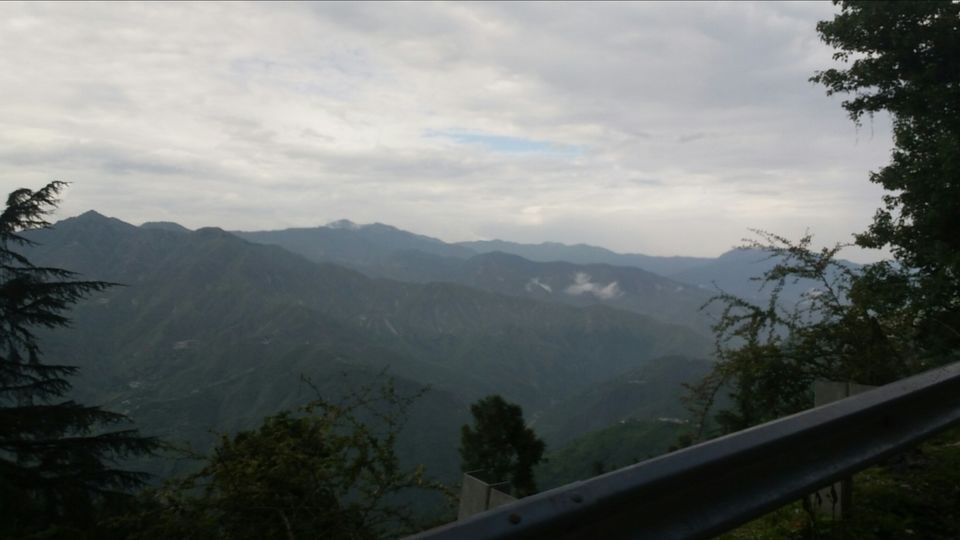 We came back to the Taxi stand had our lunch there at around 5 pm and started exploring Mall road.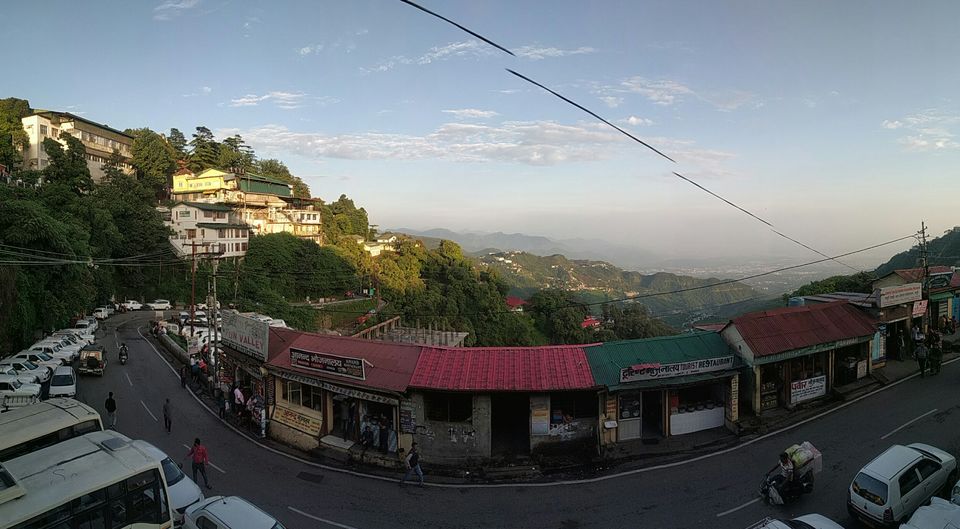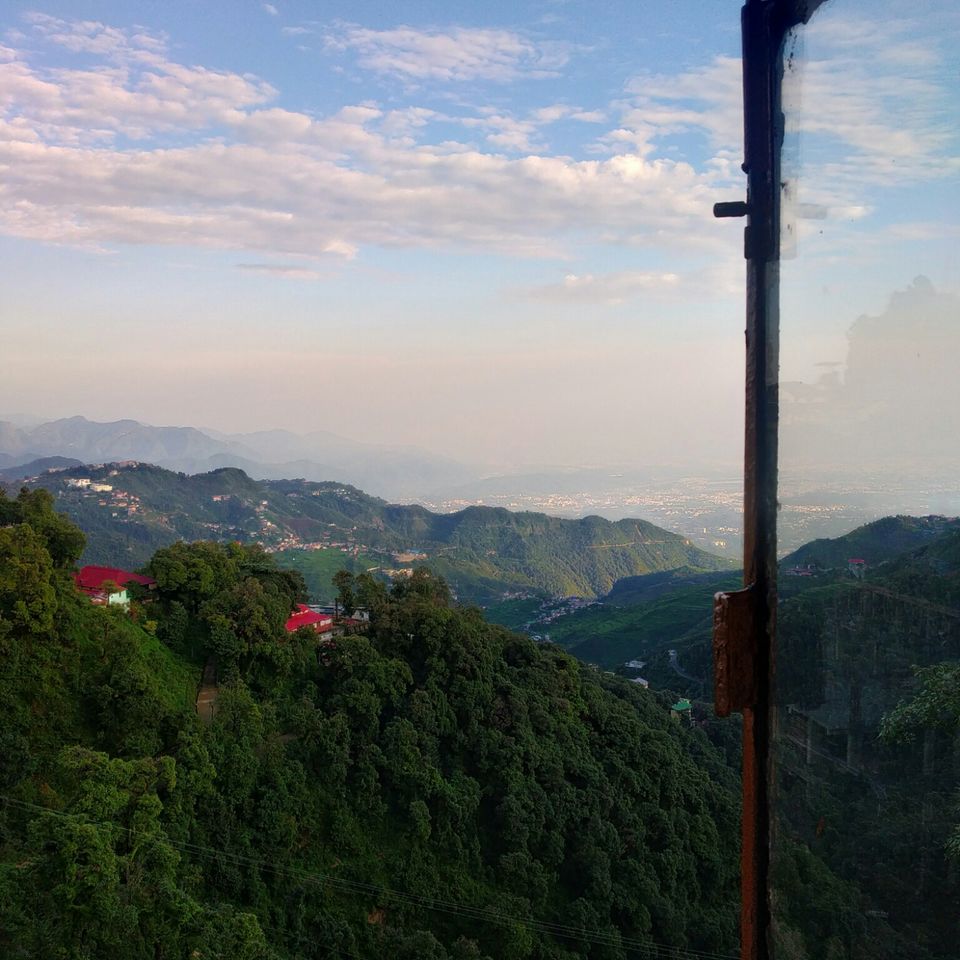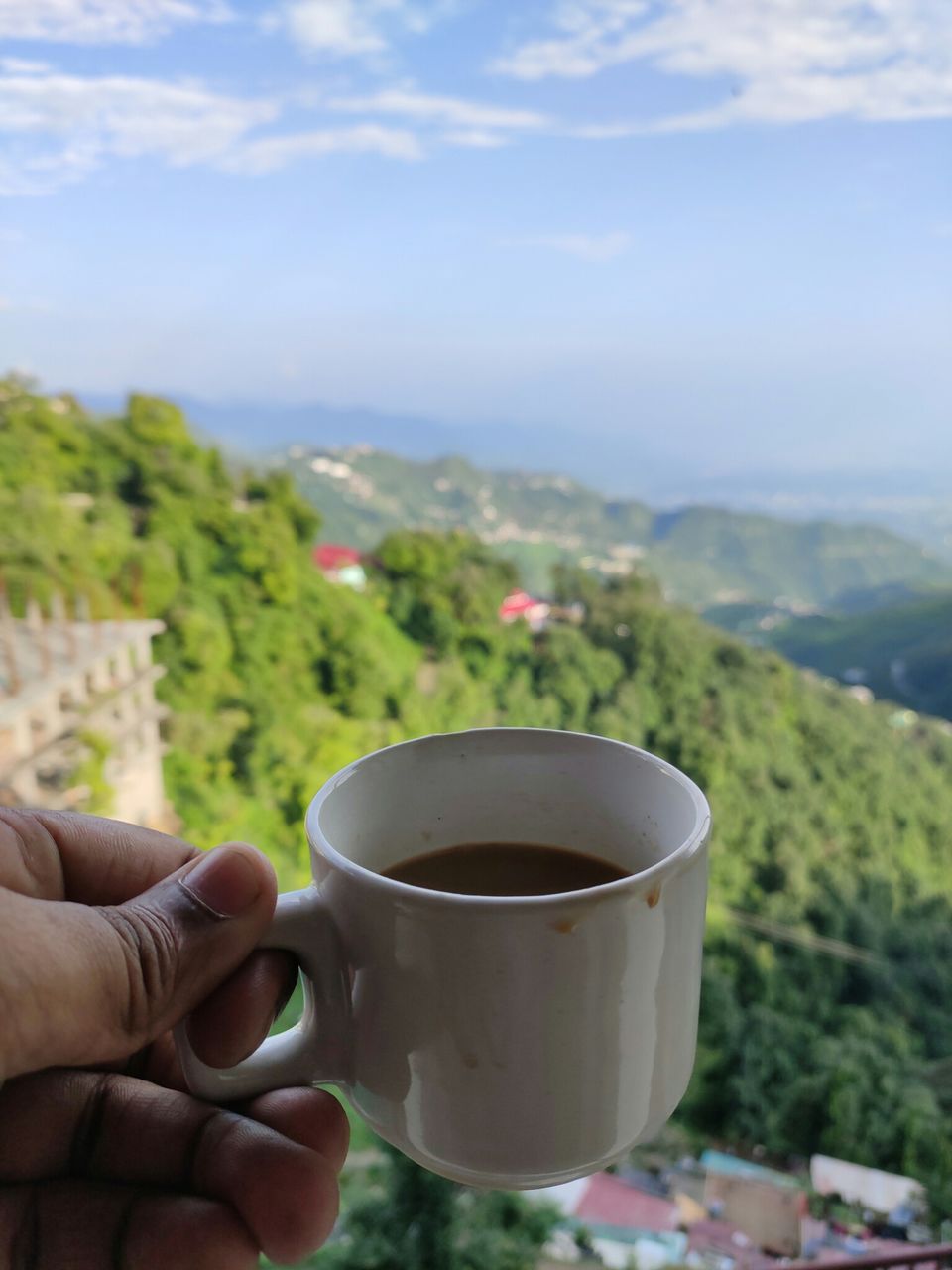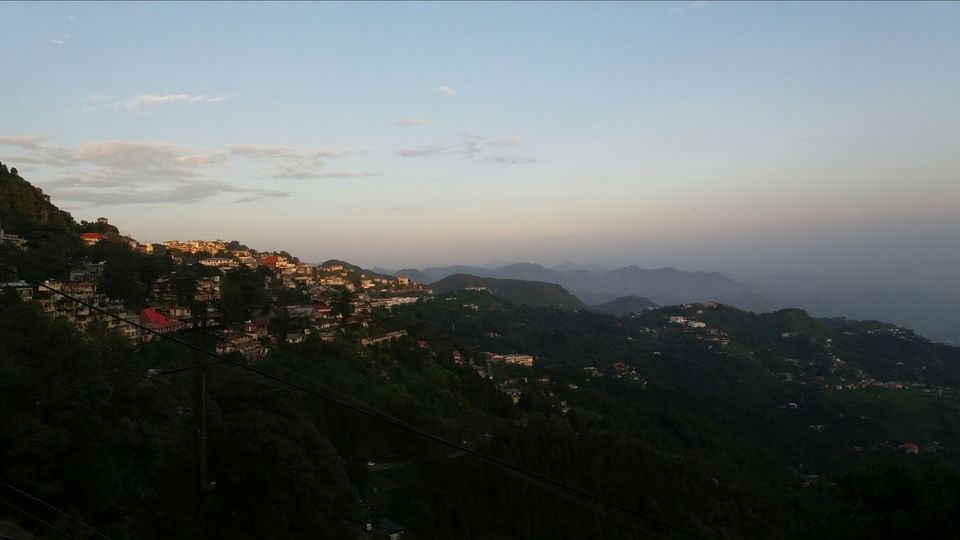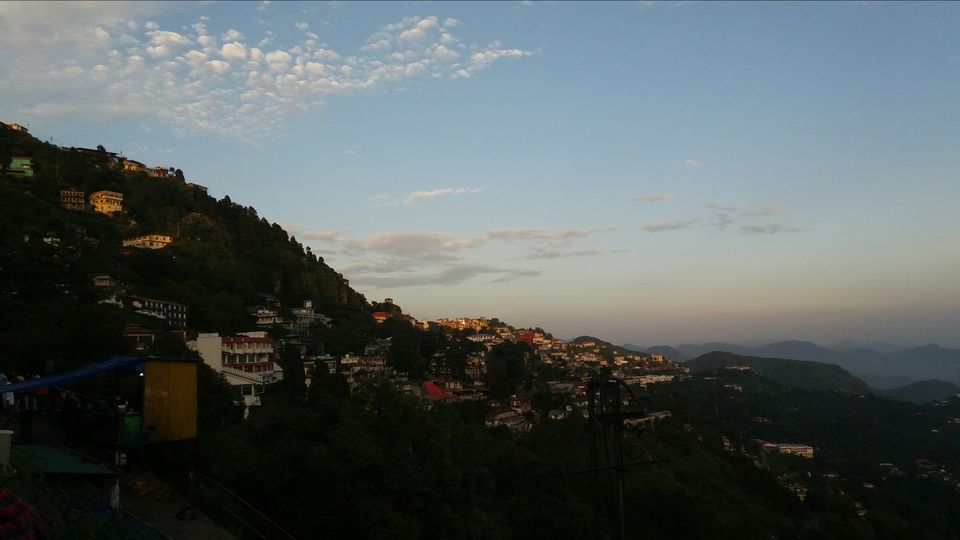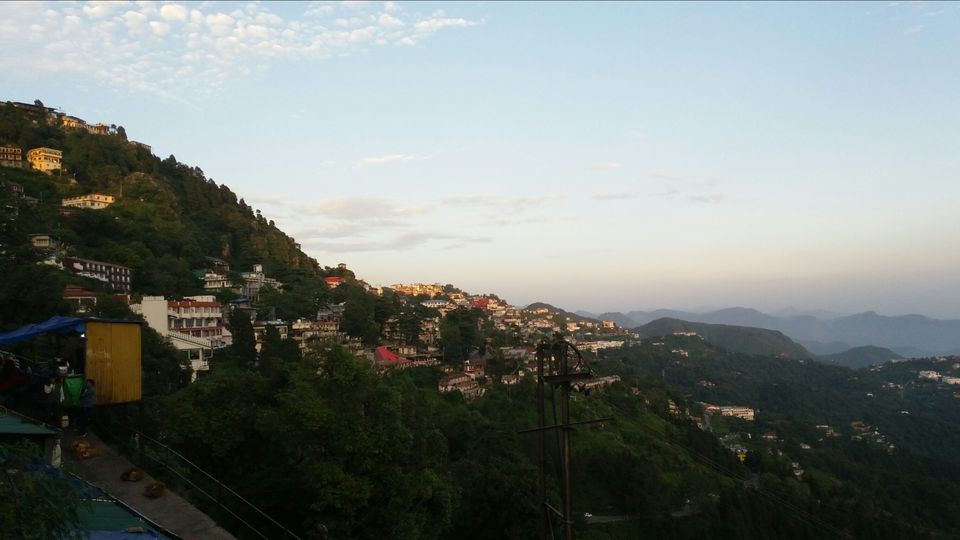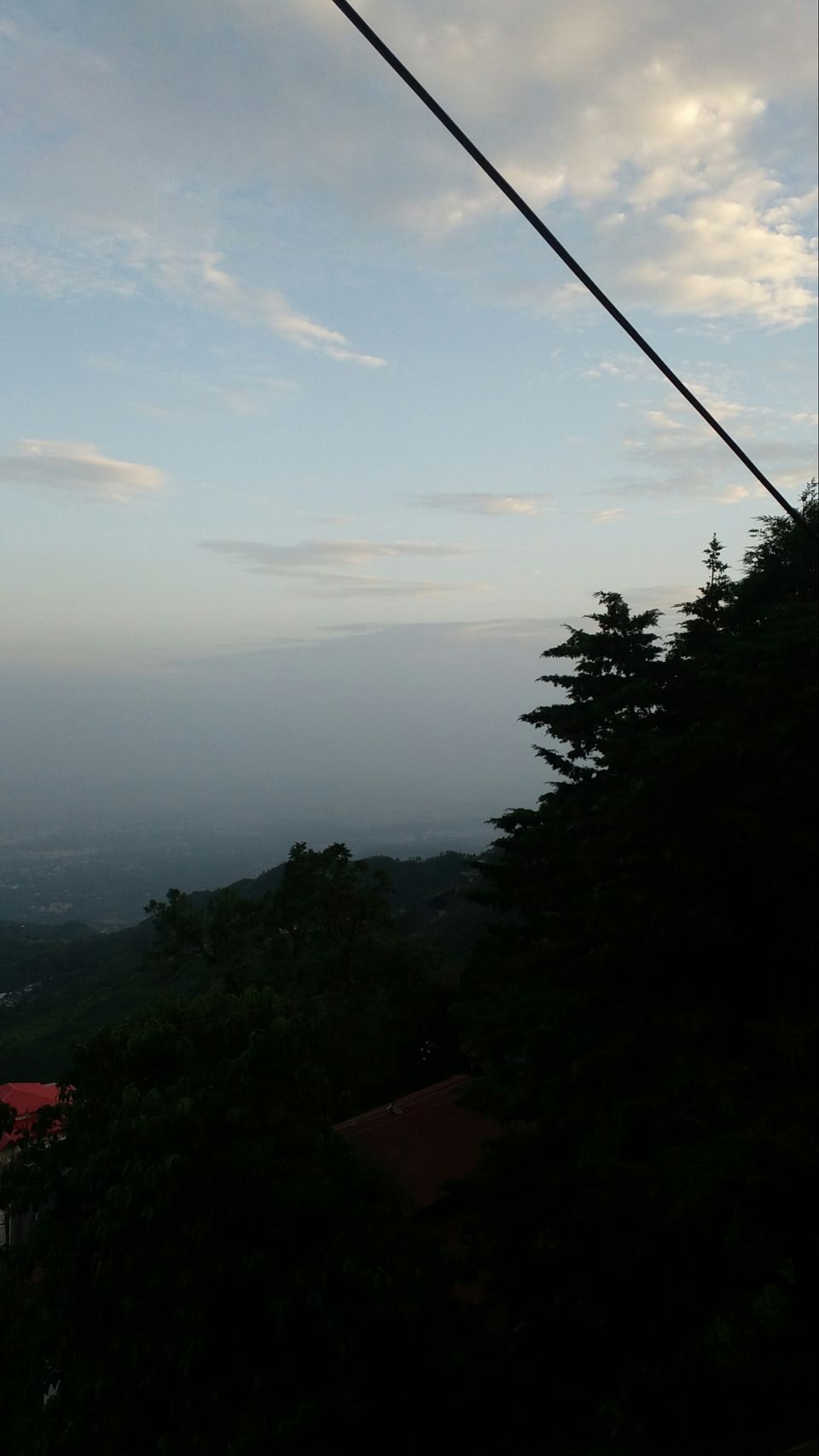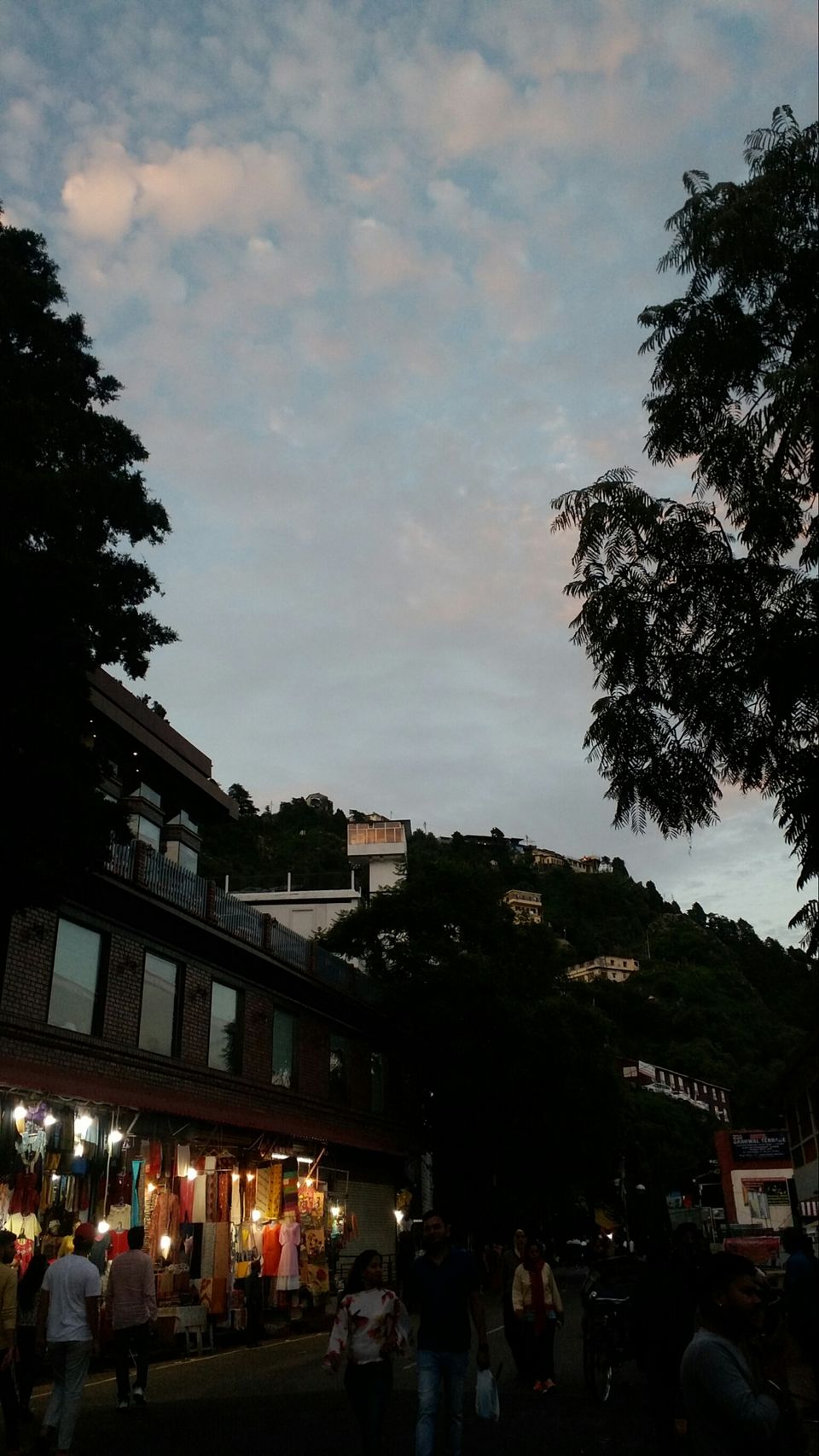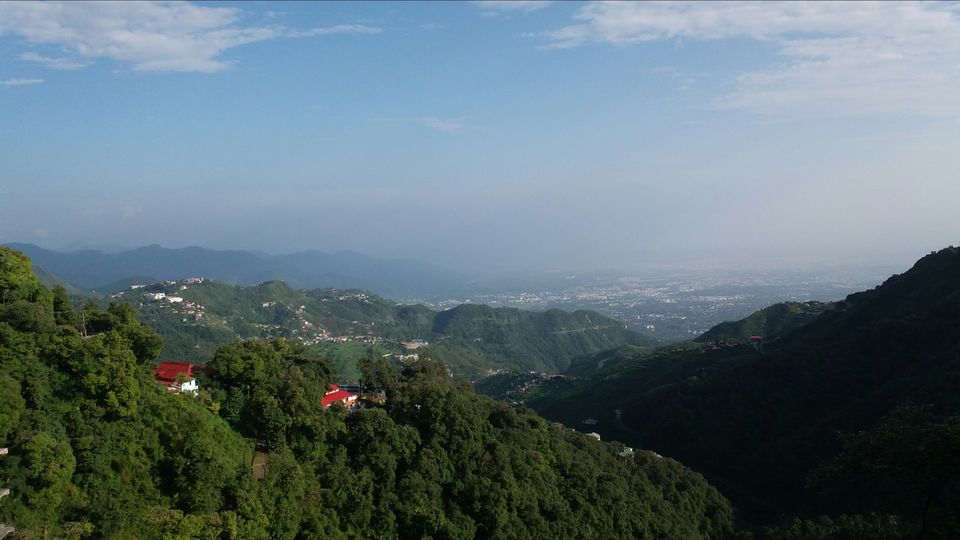 I have a sweet tooth. So how can I miss this 45 years old cafe making chocolates. We tried their pancakes, cheesecake and waffle. I suggest yout to get some chocolate and leave you can try something exciting somewhereelse.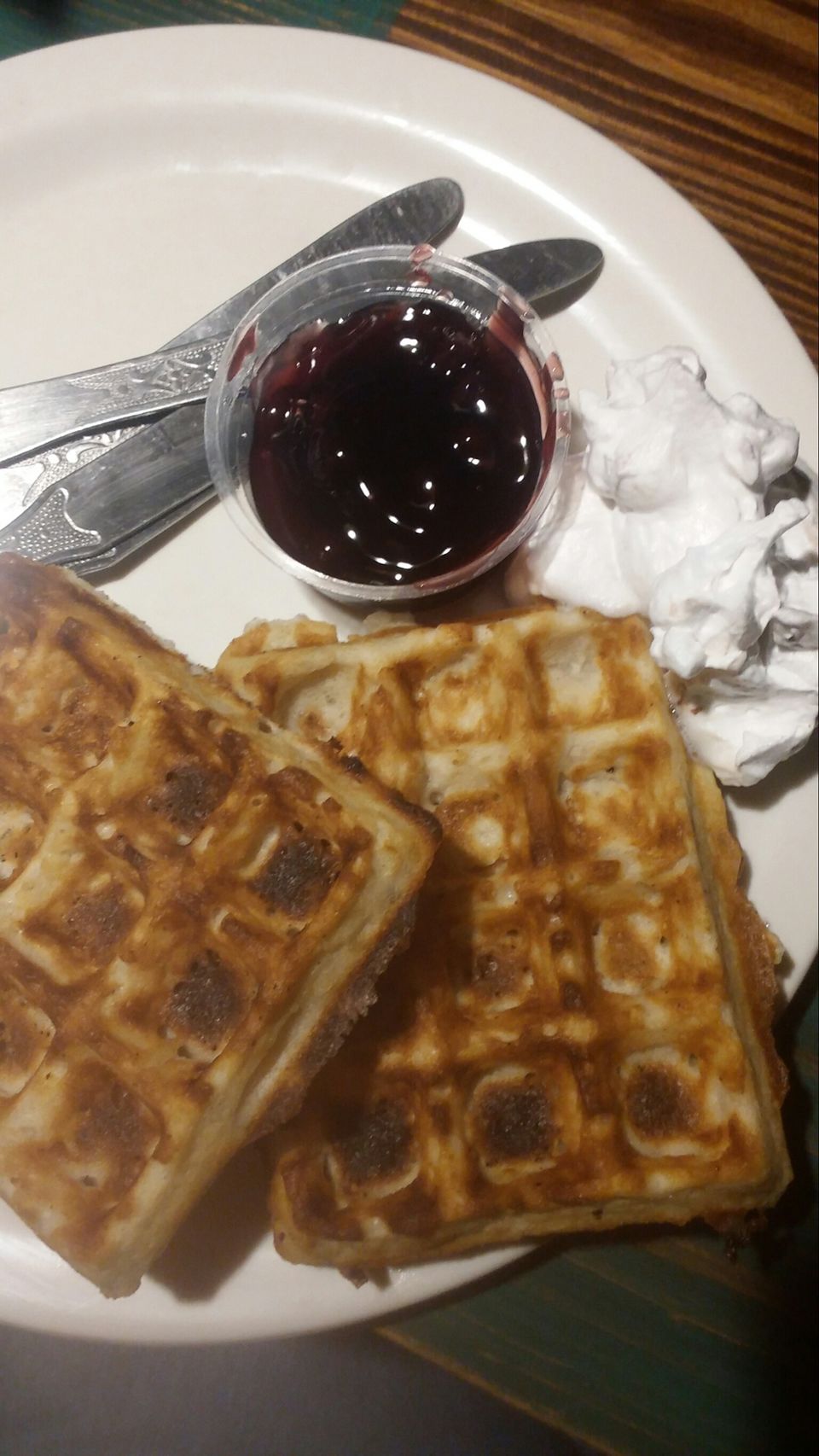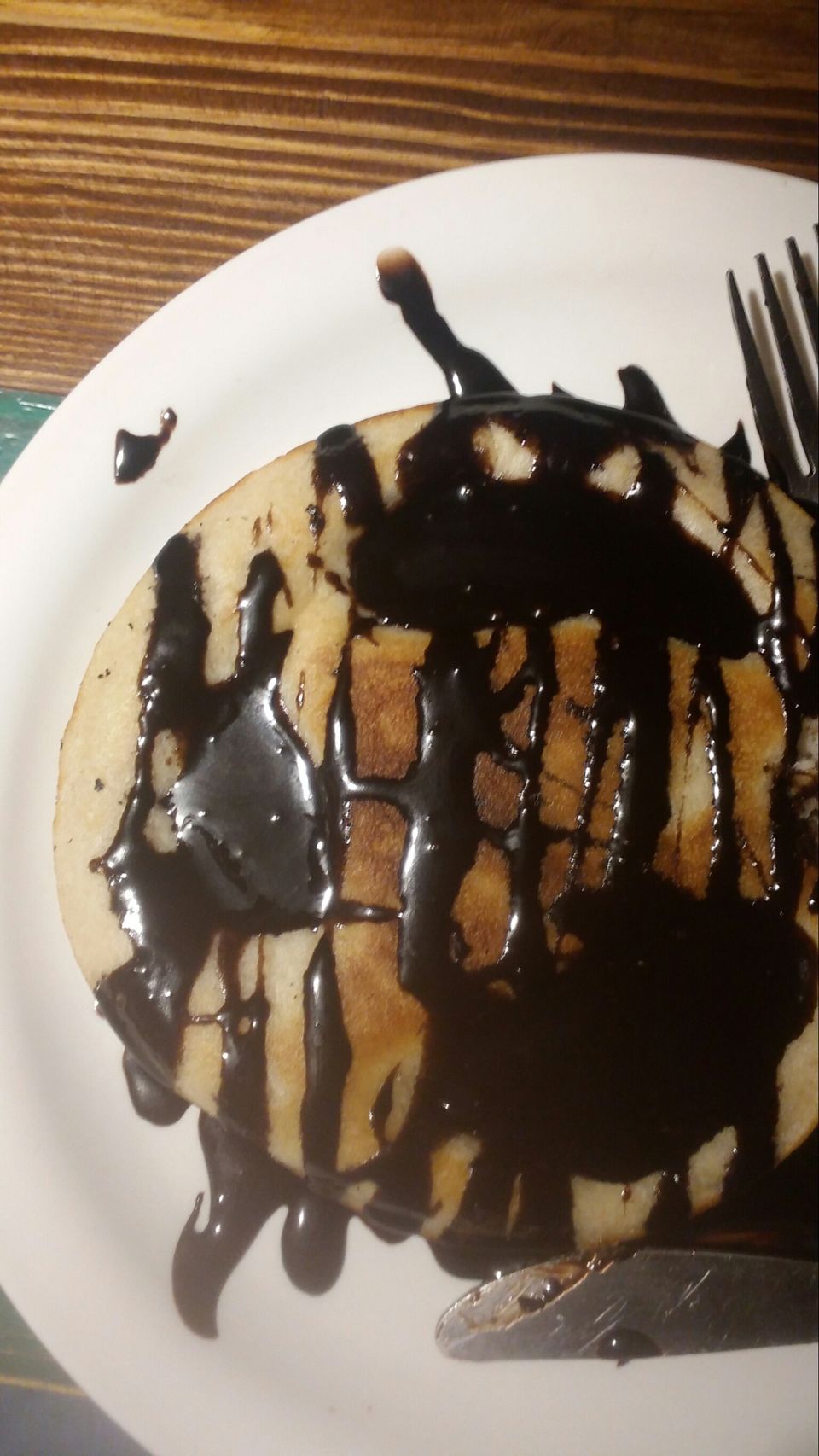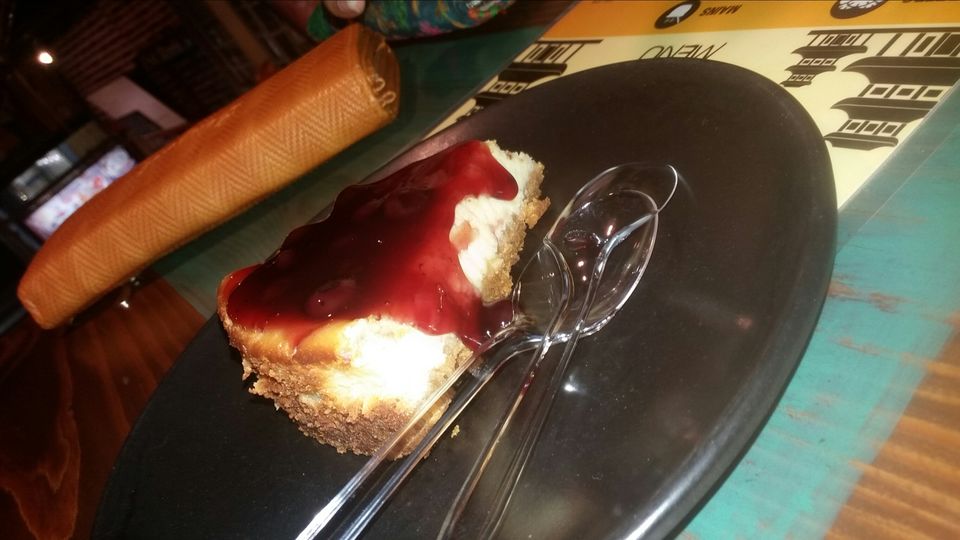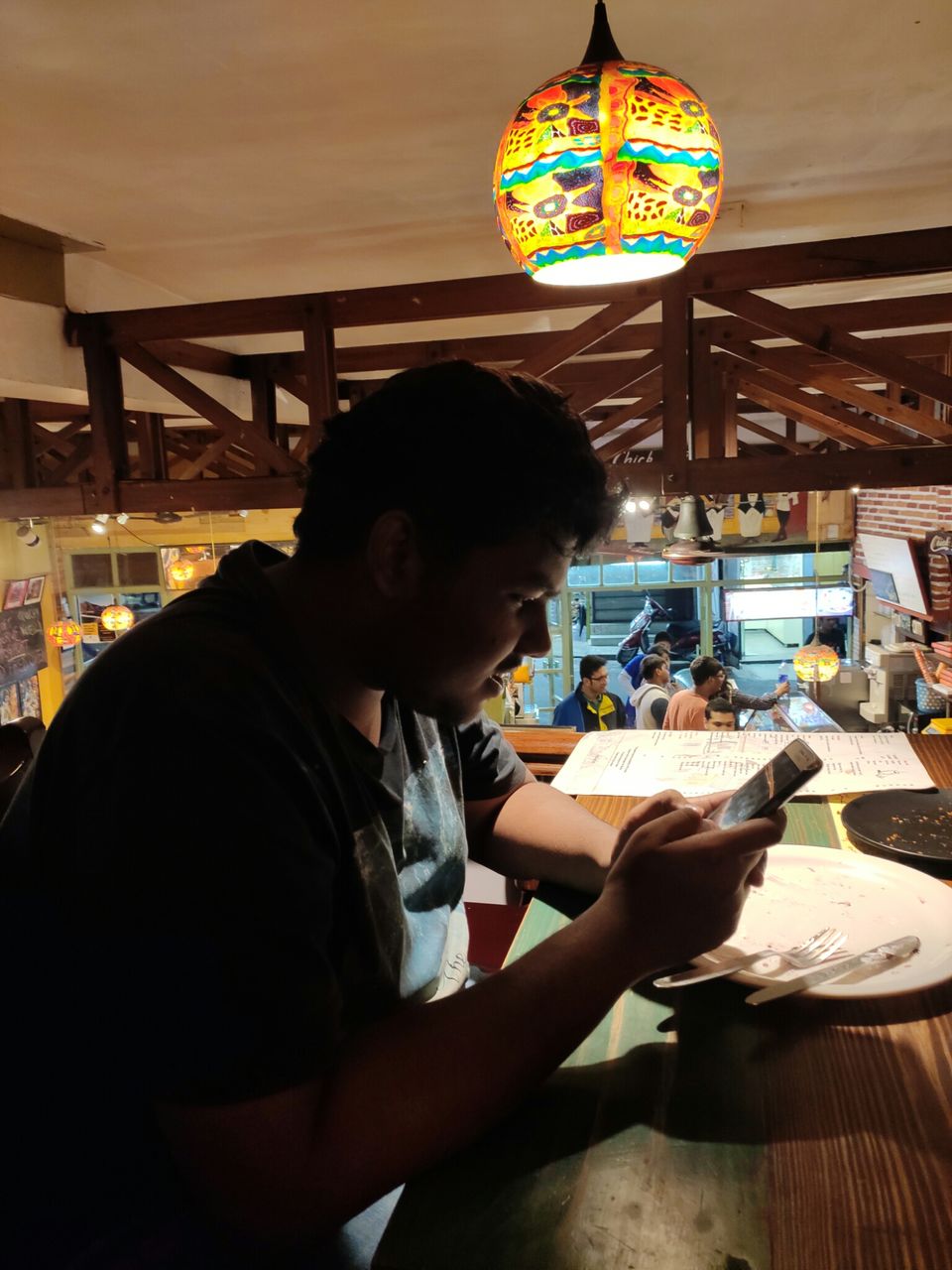 After the pathetic experience we planned a fine dine. We went to the Kalsang which is famous for its thai chinese and tibetian food. This is one of the best decision made during the trip that I will never regret. We had Thukpa, Mokthuk, Tofus, Noodles, Thenthuk, Tingmo and Saptak for the dinner. The quantity got us  awestuck and we retured to our hive full tummied.
That's all for the day.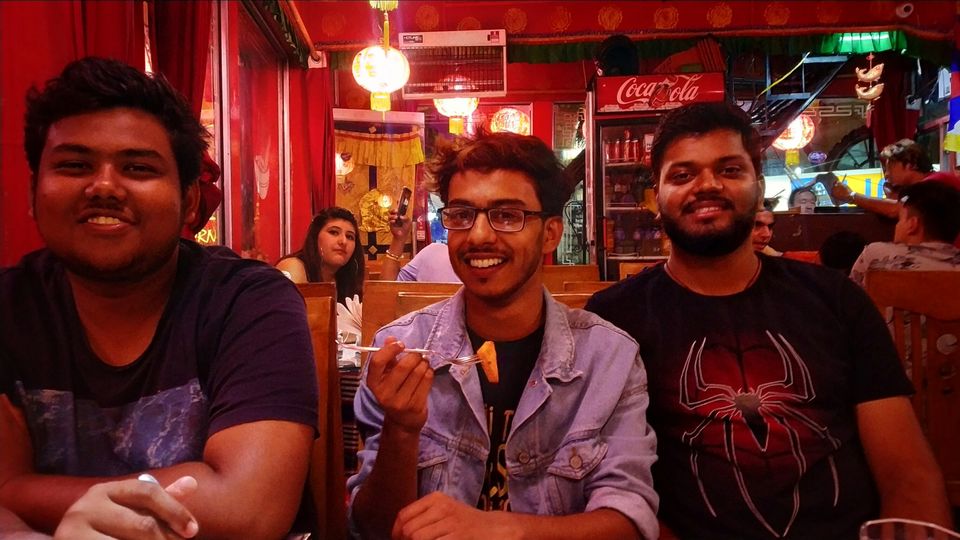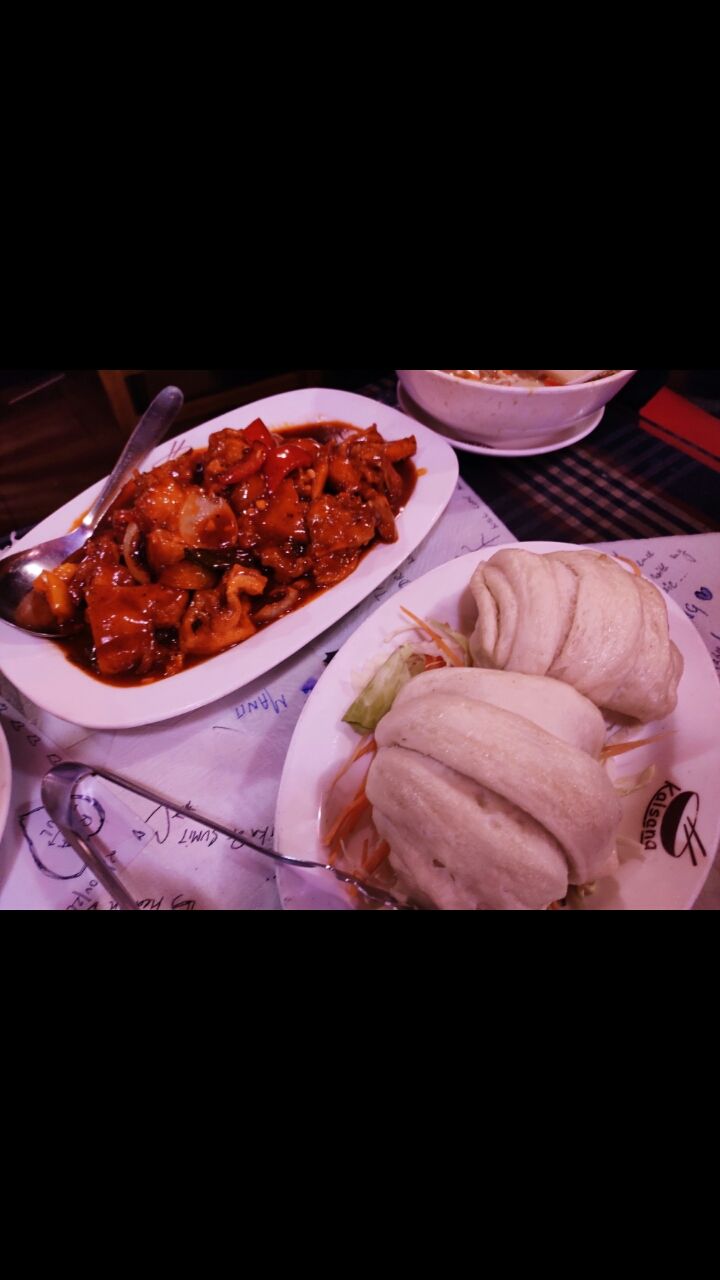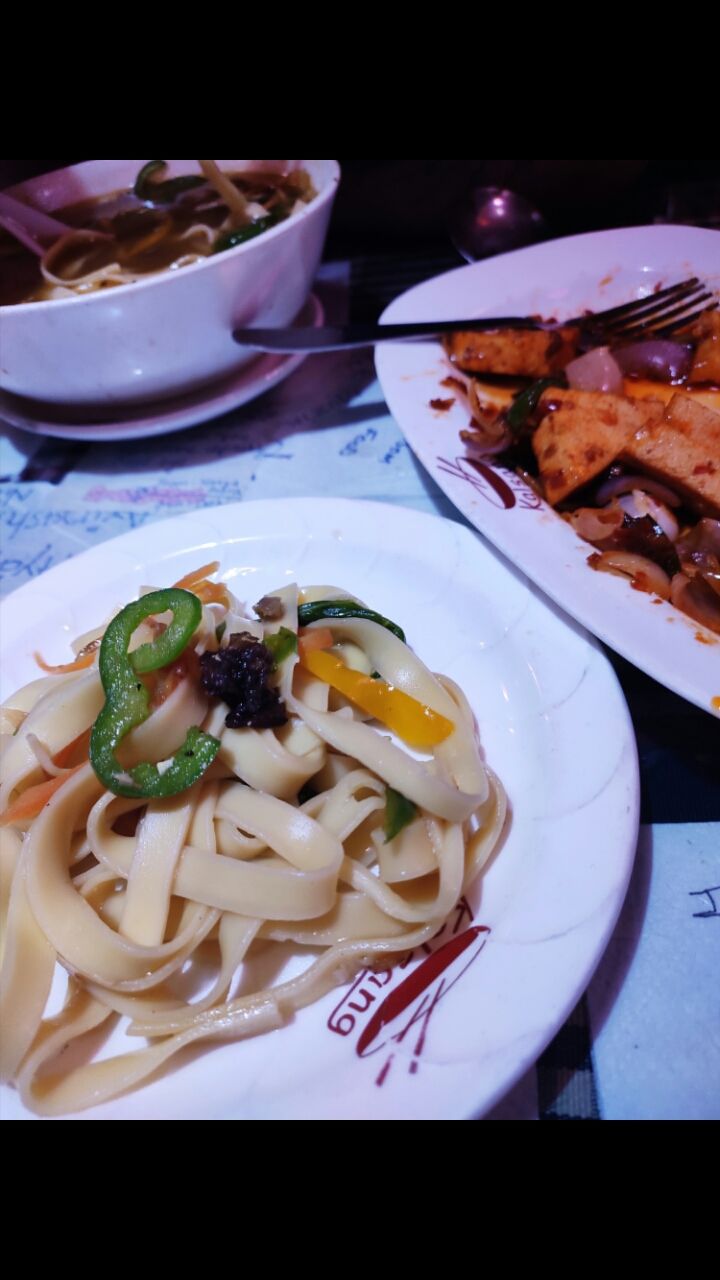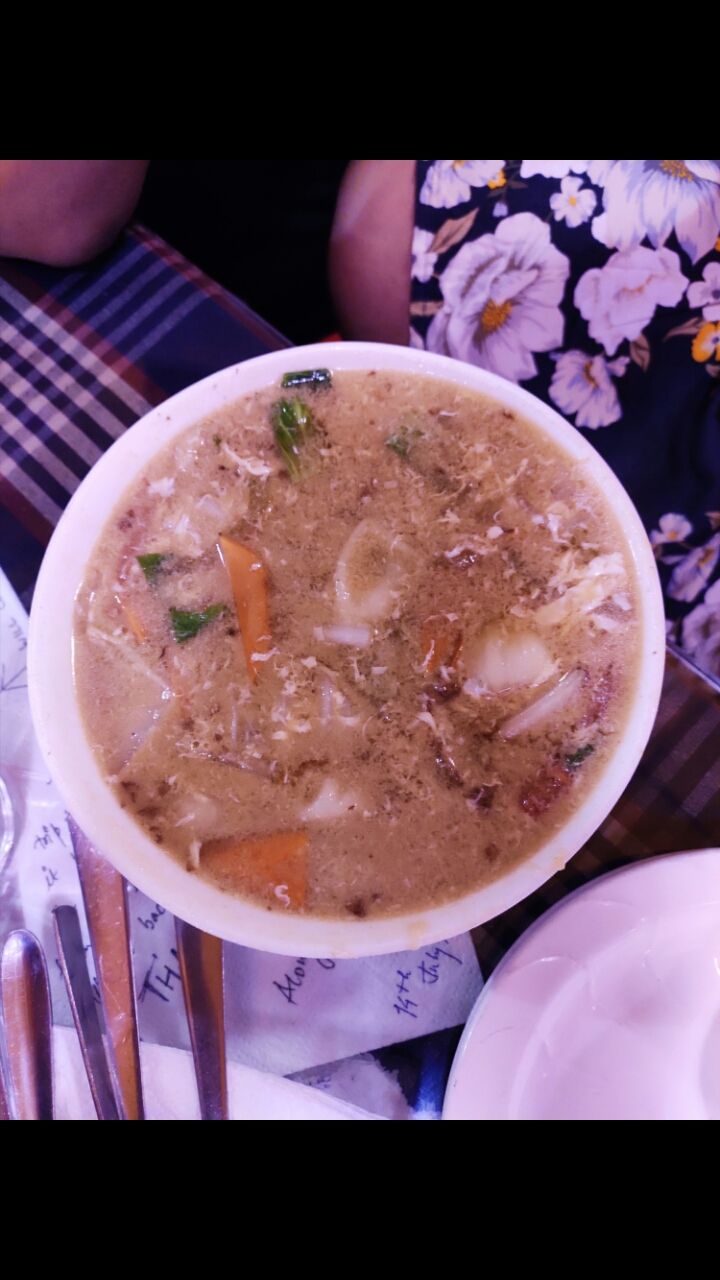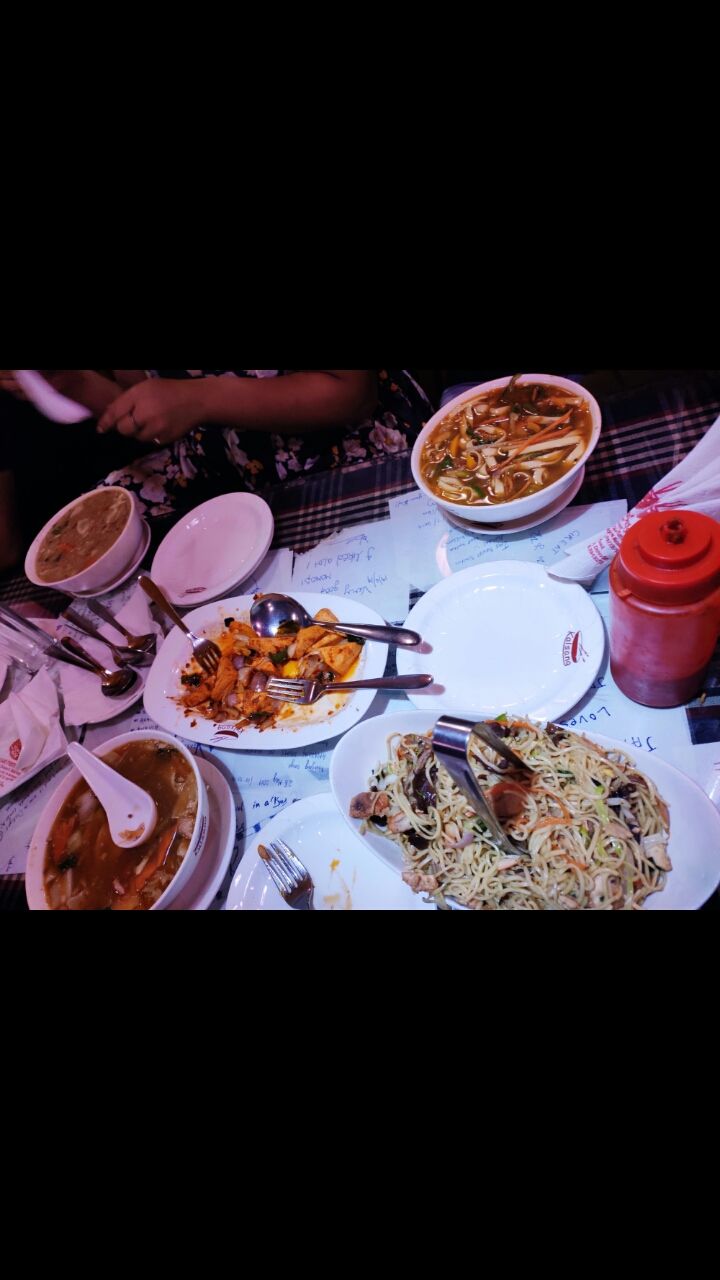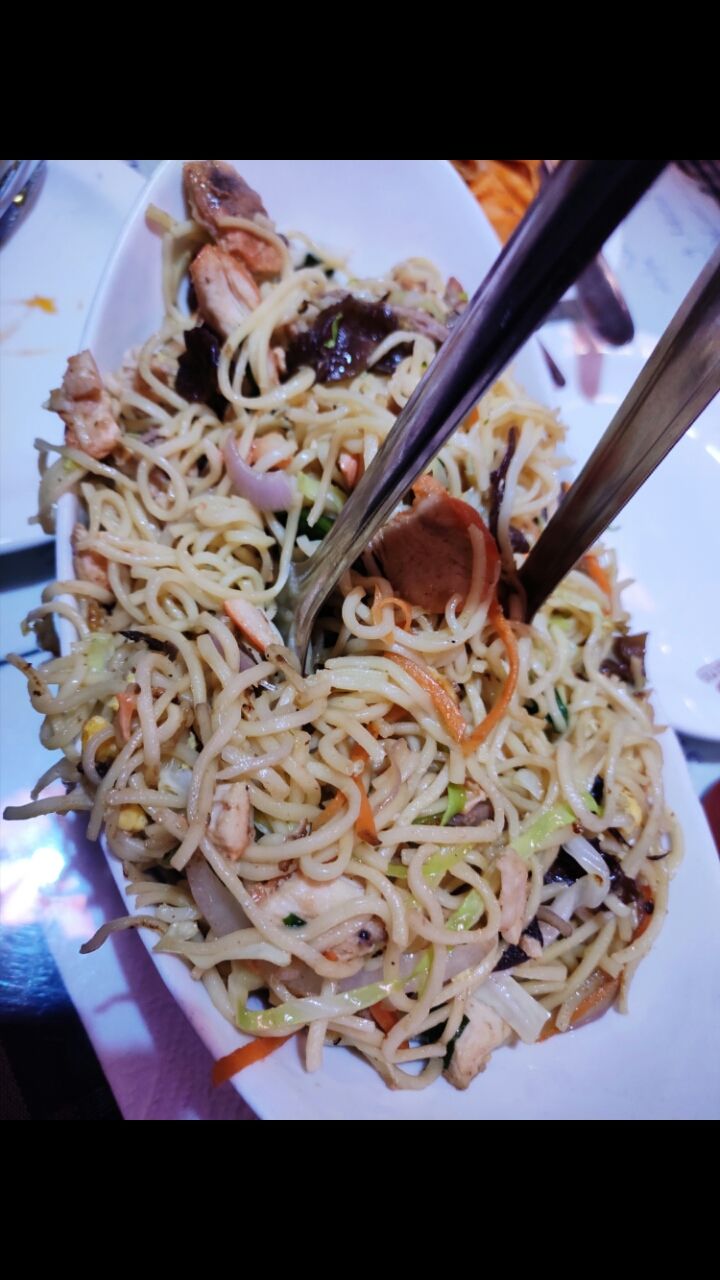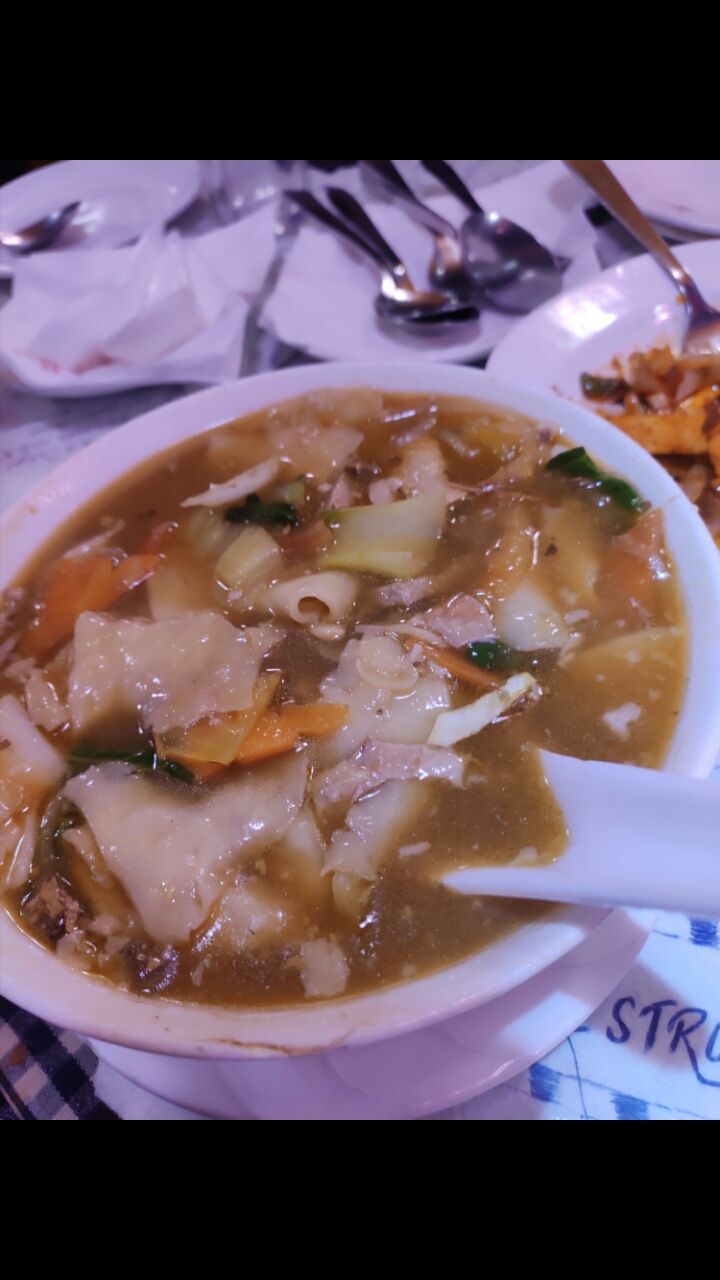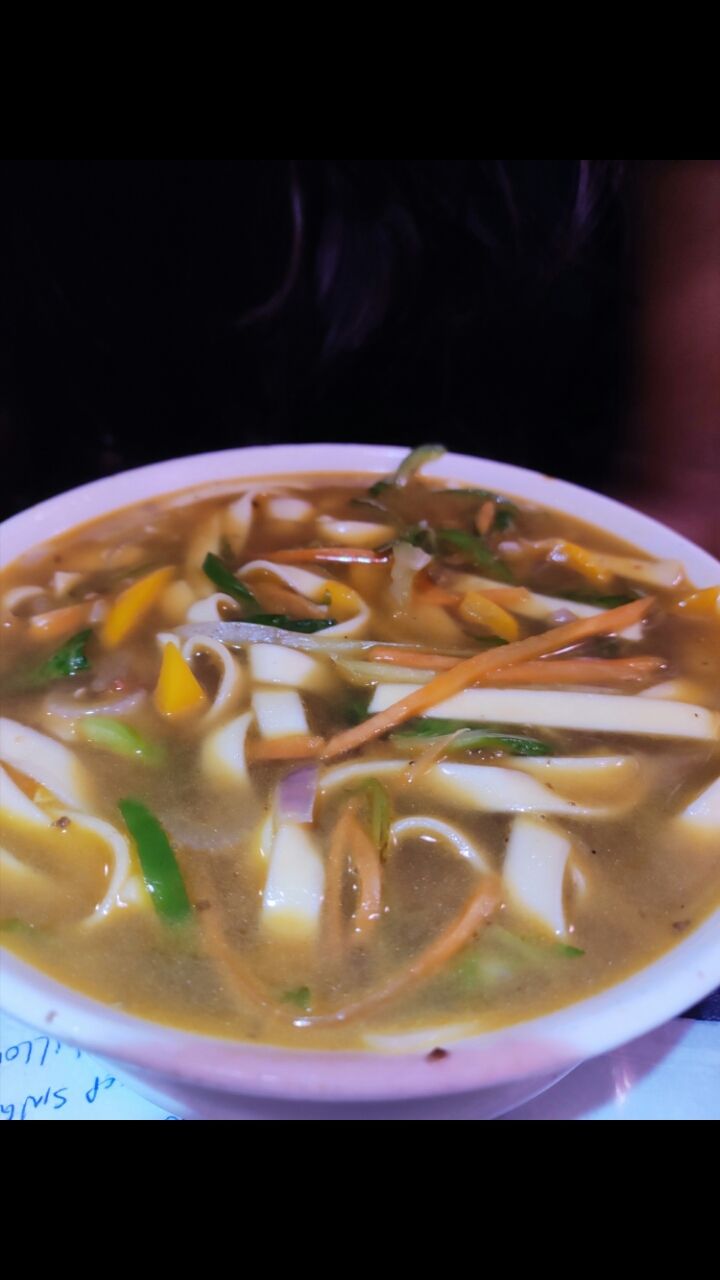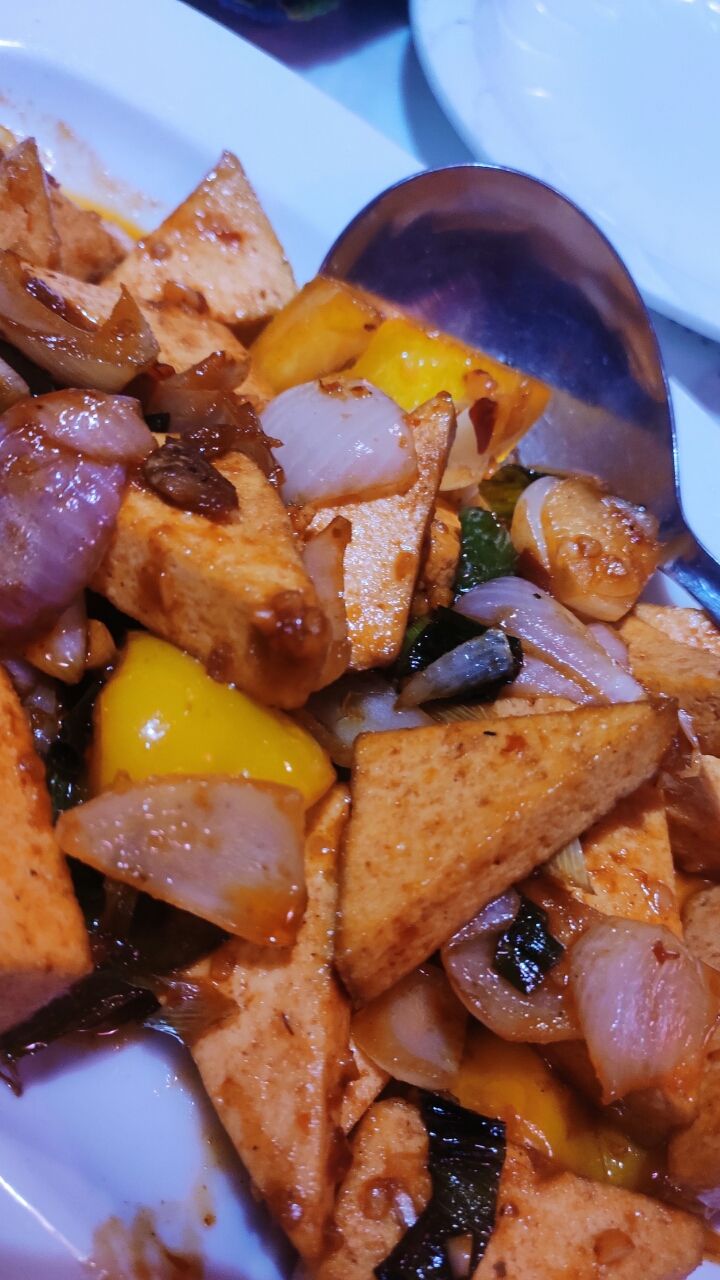 Started the day eating cheese omlette which costs 90rs. at the 35 years old shop on the left of mall road when you go downhill towards picture palace.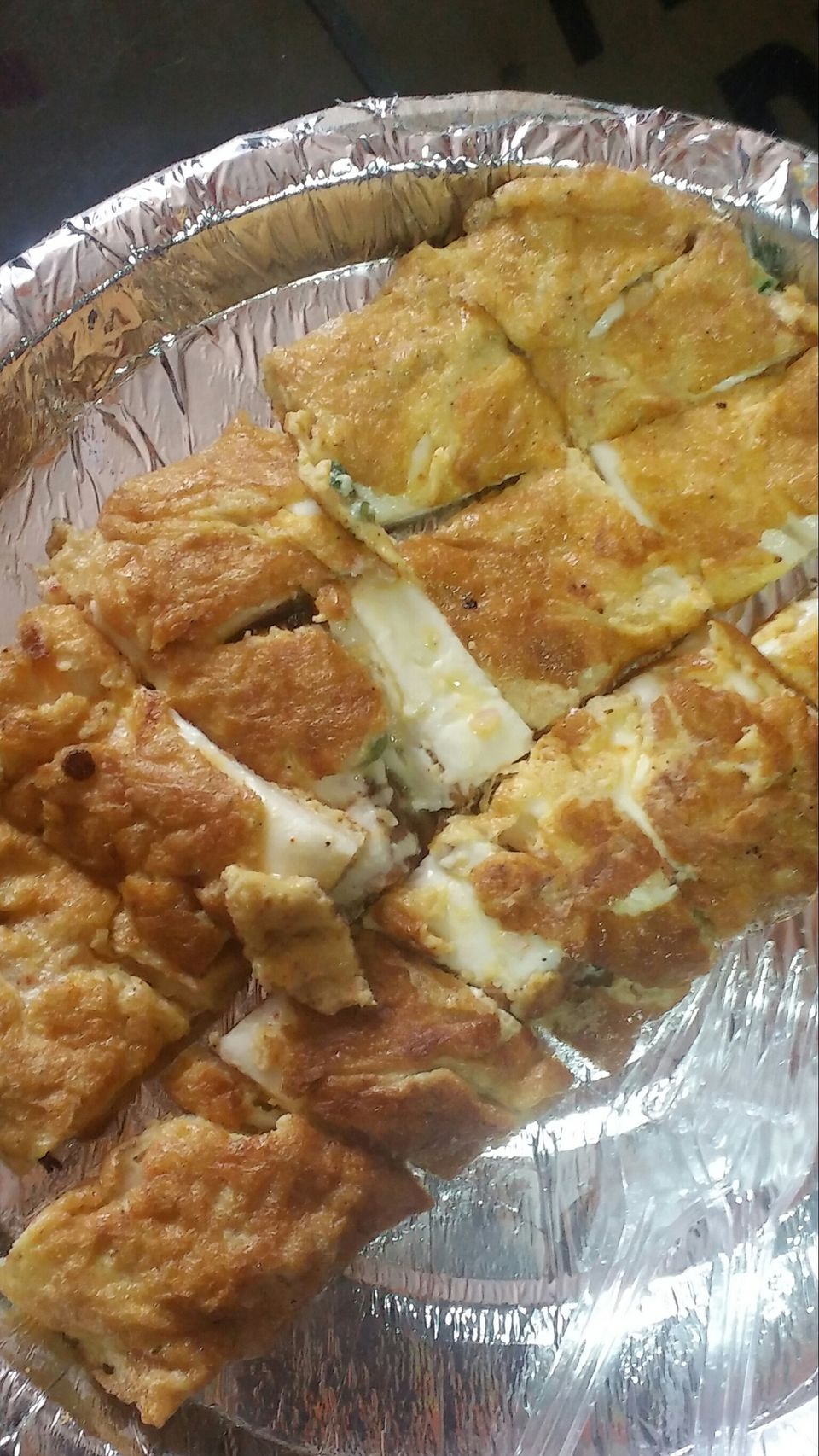 We walked across mall road to Picture palace enjoying the view and visiting shopping centres we moved ahead towards Dehradoon at 3pm via bus. That's all we had for our 3Days 2 Nights Trip to Queen of Hills Mussoorie.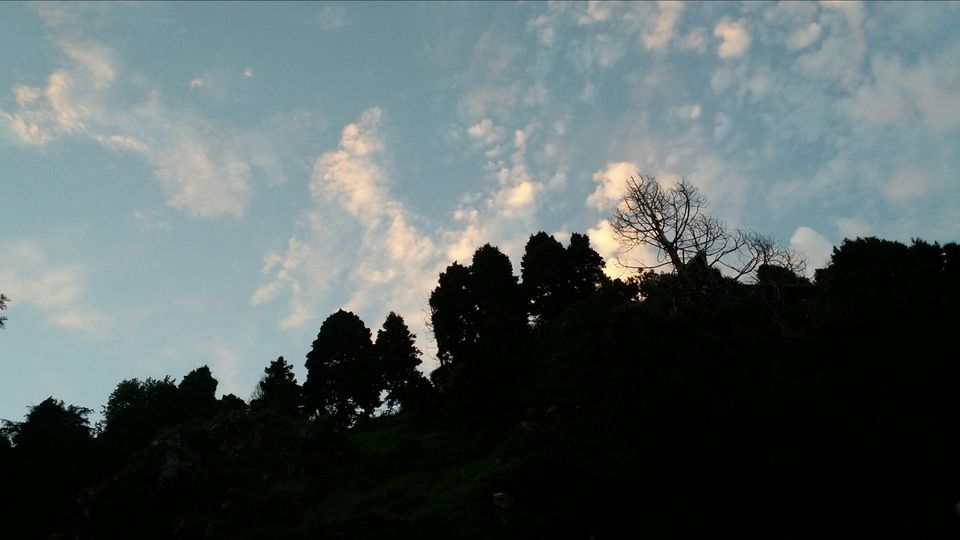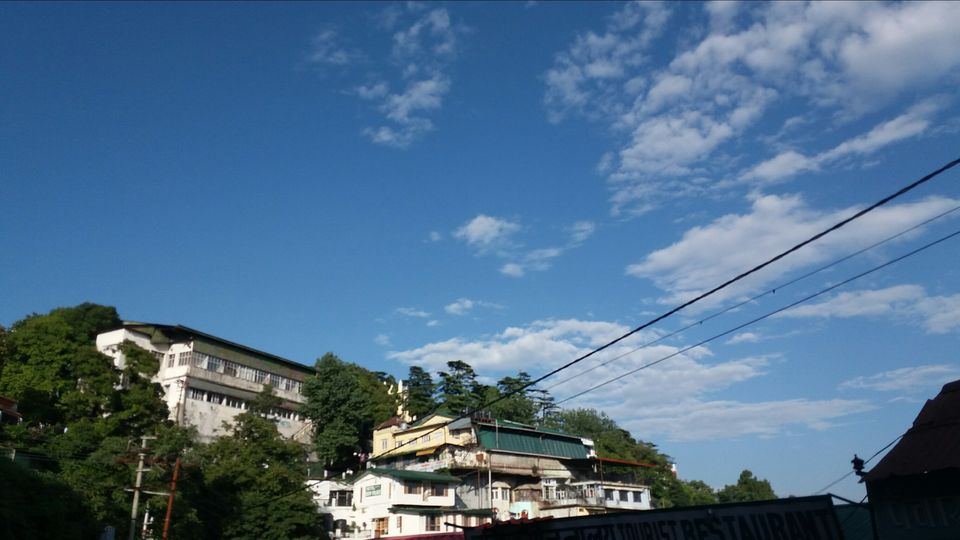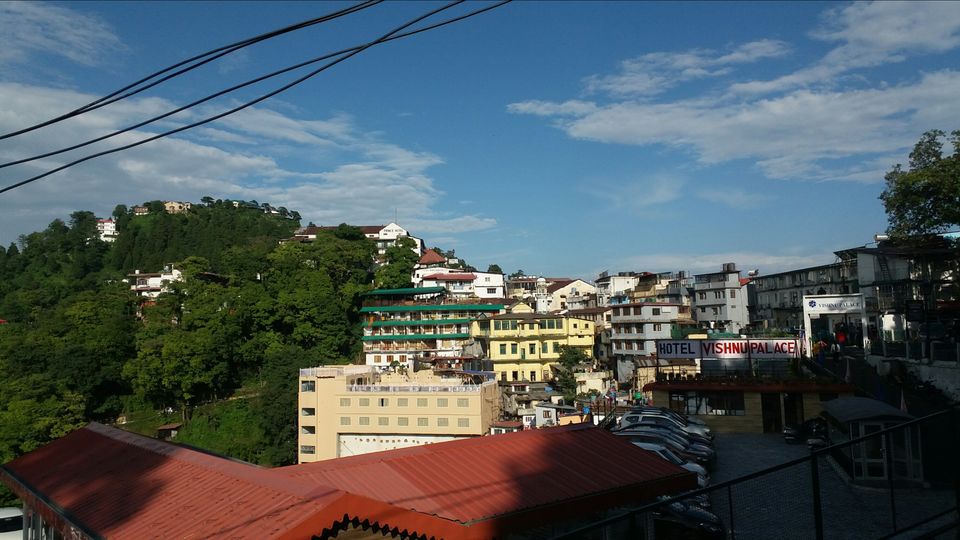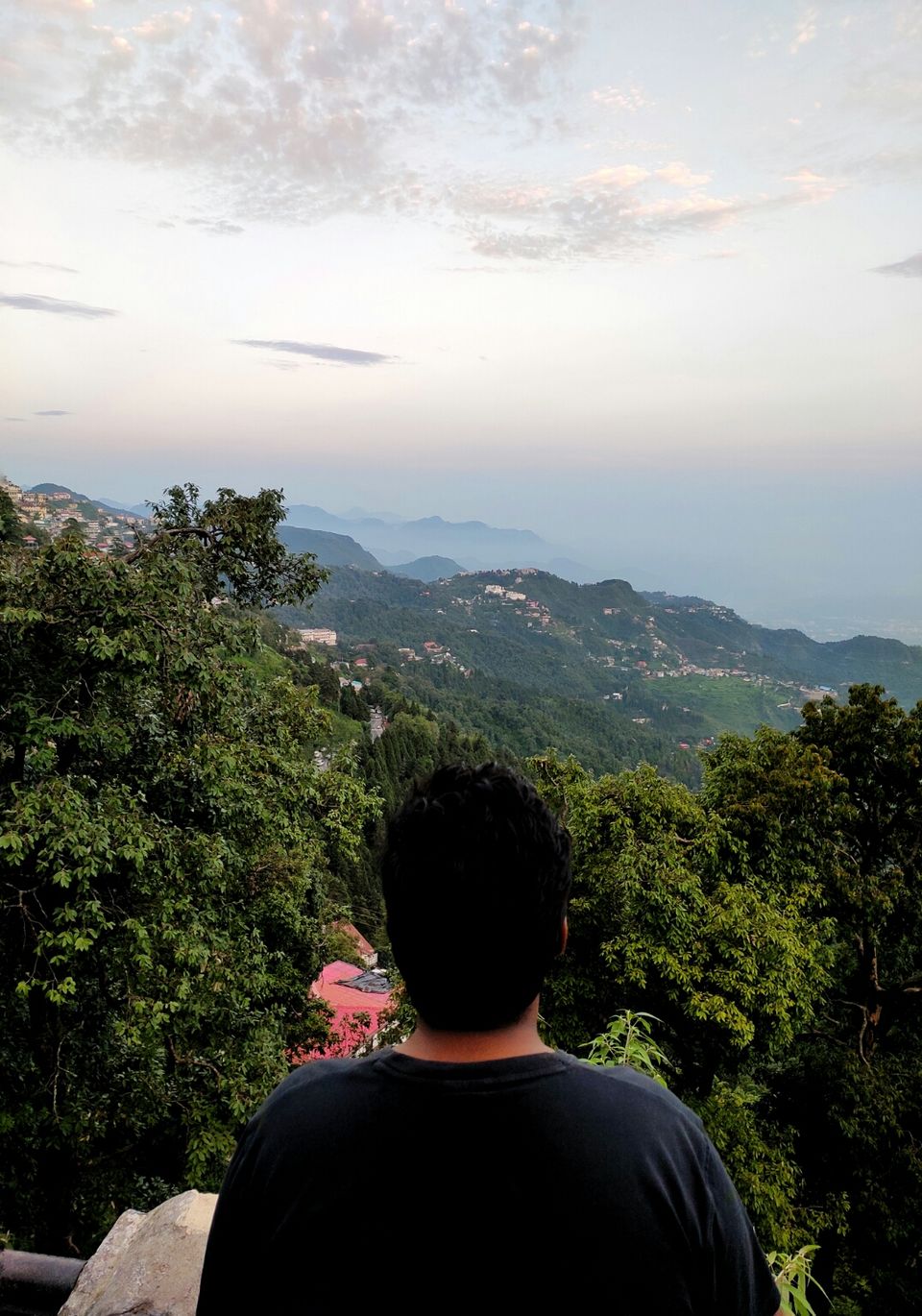 There are more places to visit such as the Gunhill point, The mussoorie lake, Bhatta fall, George Everenst point and few more. One of the most recommended place is Dhannaulti to see snowfall. If you go during Jan feb you must go to Dhannaulti. I wanted to do the ropeway thing so bad. No worries !!
There is always a Next time.