Tortured souls tortured souls everywhere, and nor a drop of salvation to seed!
That's what you'll be thinking once you visit the grotesque "Hell Garden" of Thailand. While driving from Bangkok to Pattaya, you'll come across a surreal garden which will welcome you with a sign that says, "Welcome to Hell!", boldly plastered outside. If you don't take the hint already, you're in for a ride into the "unhappiest place on earth", aka Wang Saen Suk Park.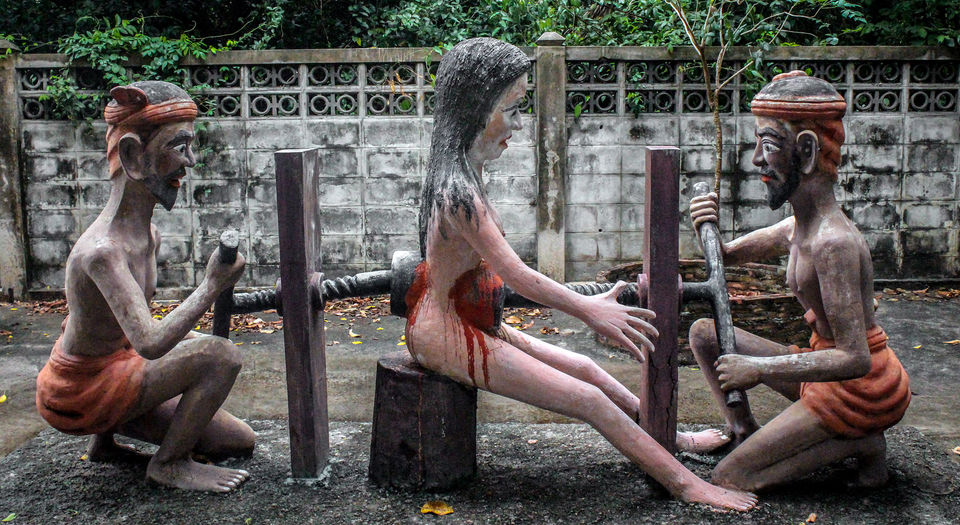 Where is it?
It's actually a wat (monastery temple garden) located close to the popular Bang Saen Beach, and about 60 miles east of Bangkok. The garden is meant to depict what a person goes through in naraka or hell in Buddhism.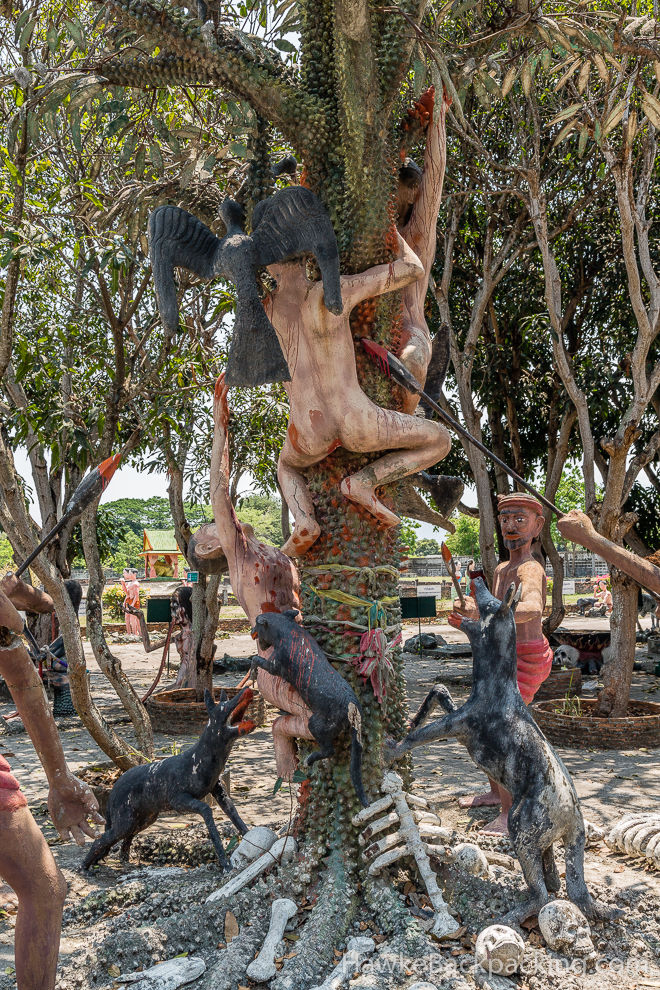 What to expect?
The garden is quite a famous tourist attraction, and surprisingly, families also visit this place in huge numbers. As soon as one enters, there are huge stone pots meant for boiling sinners in their afterlives. Hell's dogs can also be seen clutching onto the sinners in order to rip them apart. The garden has some messages for visitors that teach them how to live their lives and to not attain hell once they are gone.
"Donate a little each day and you'll live a happy life," says a sign.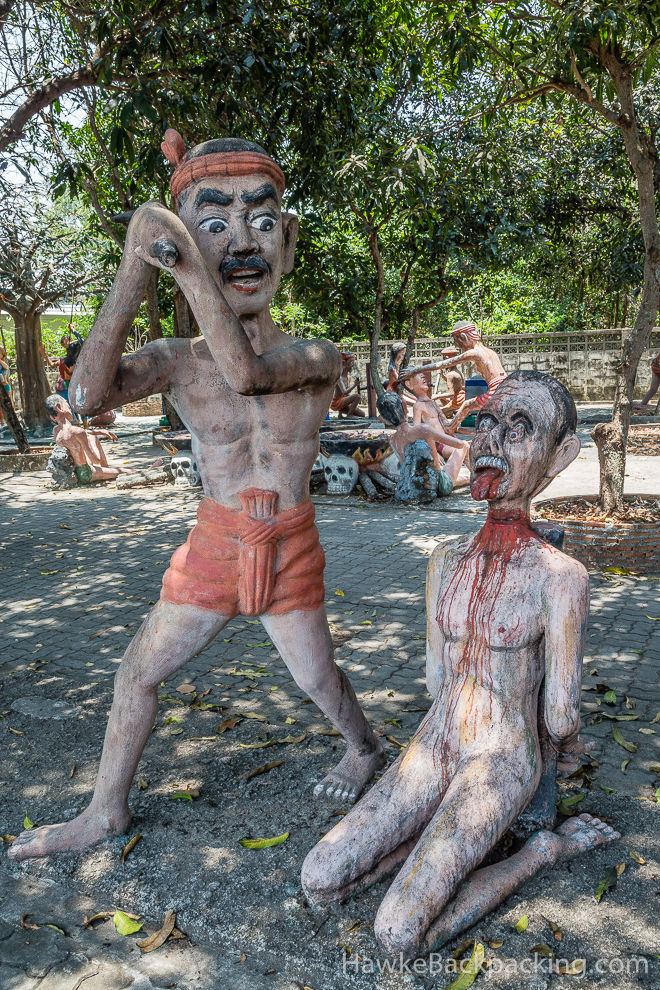 Why the outrageous imagery?
"If you meet the Devil in this life, don't postpone merit-making which will help you to defeat him in the next life."
In Buddhism, it is believed that a person has to stand in front of four celestial beings in order to prove why he or she should enter heaven and not hell. If there are more sins committed than good deeds, punishment ensues.
This garden is supposed to warn Buddhists of the consequences of veering away from the path of righteousness by using graphic imagery.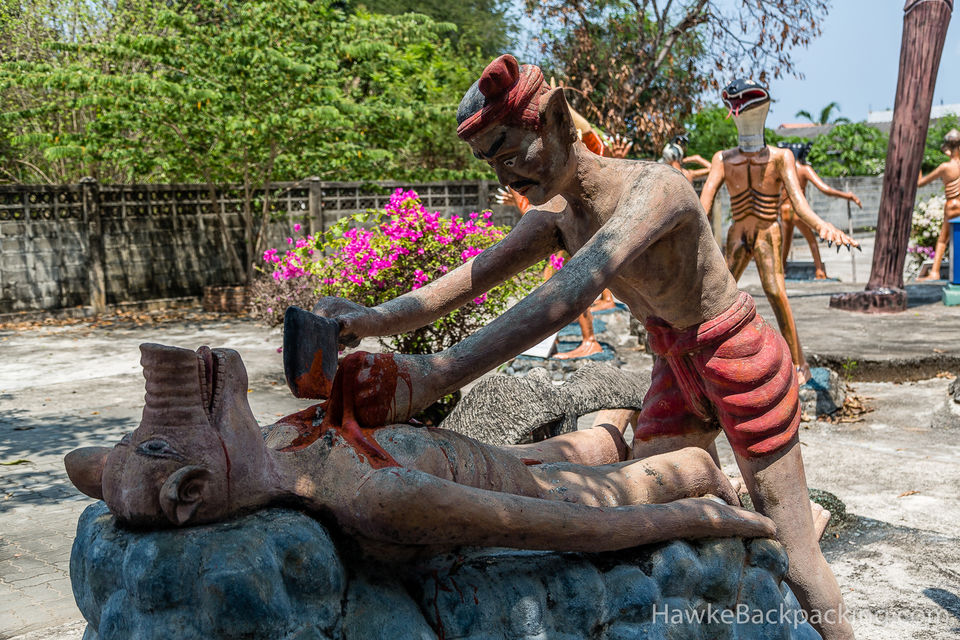 How to reach?
Hire a private taxi from Bangkok, or ask the locals to direct you to the nearest bus station. There are hourly buses that drop you to this place directly. No entry fee is charged to enter.
Address: Sai 2 Soi 19, Saen Suk, Chonburi 20130, Thailand
Phone: 089-690-3914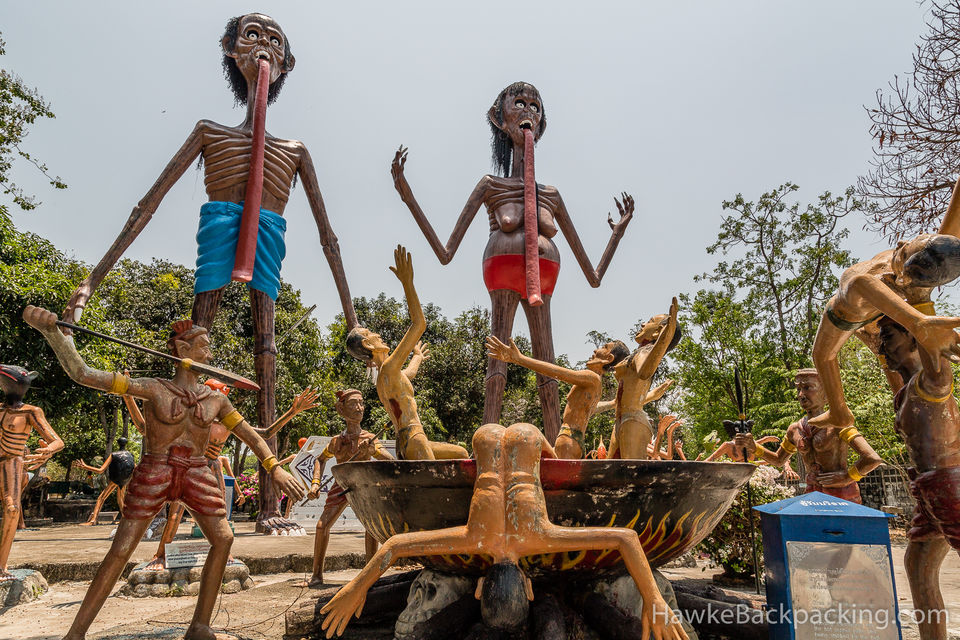 One goes to Thailand to have a great time at the pristine white beaches, with a beer clenched in one fist. If one thinks about it, one is actually there to commit a lot of sins. So if you believe in the concepts of heaven, hell and karma, you should ideally stay away from this garden on your trip. Following are some NSFW pictures for you to ponder over.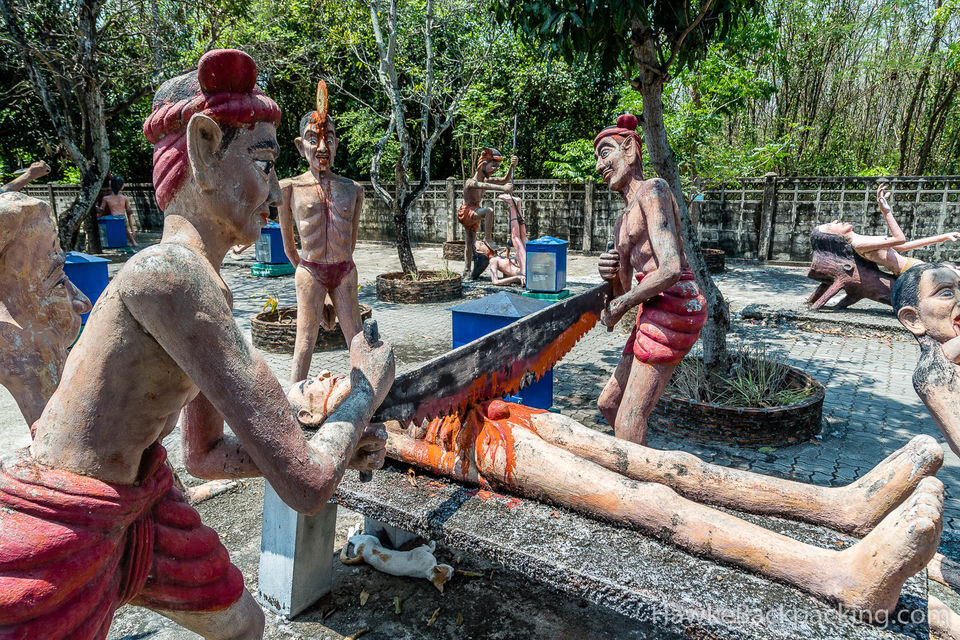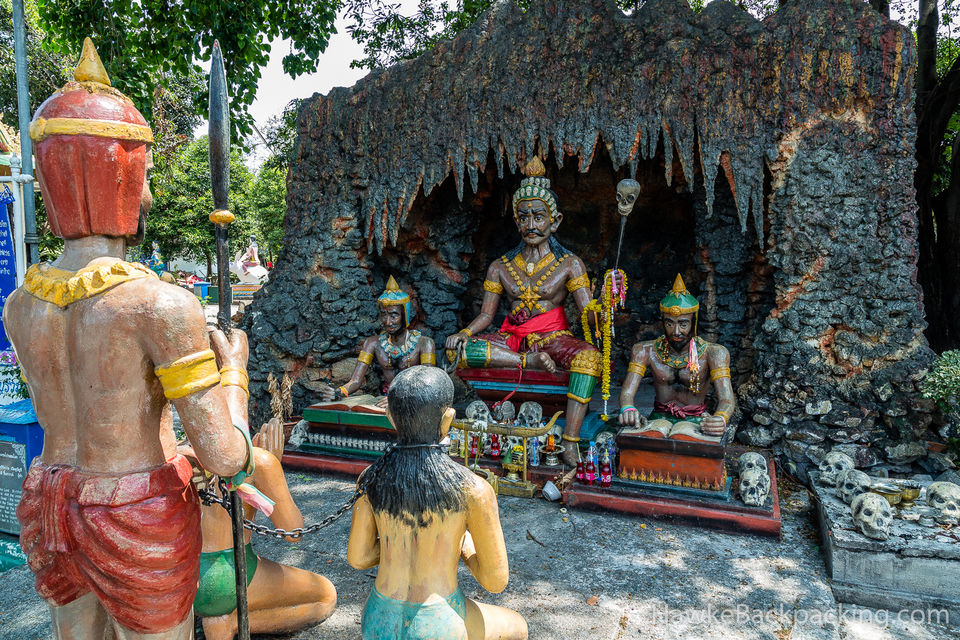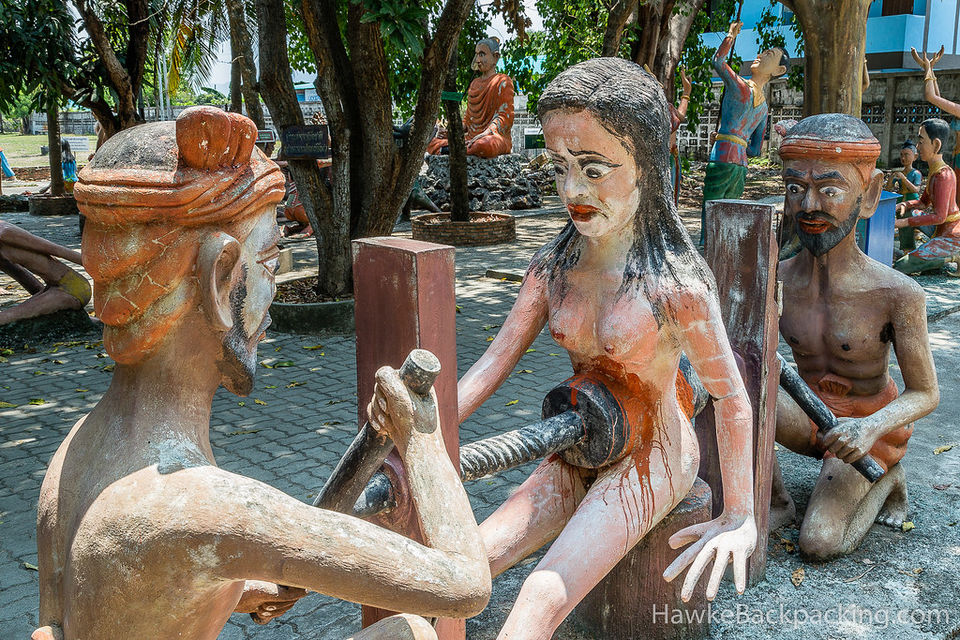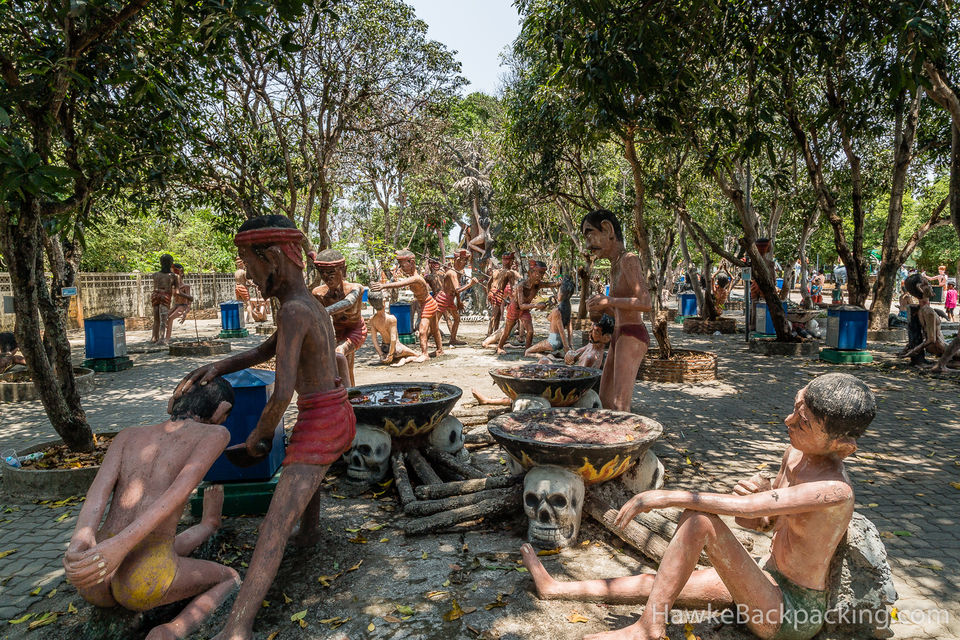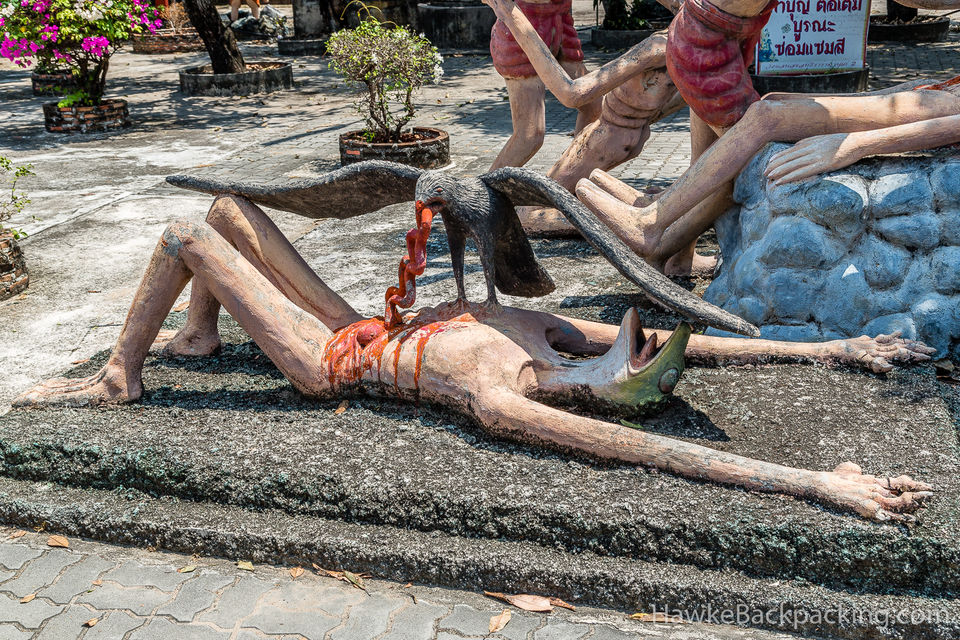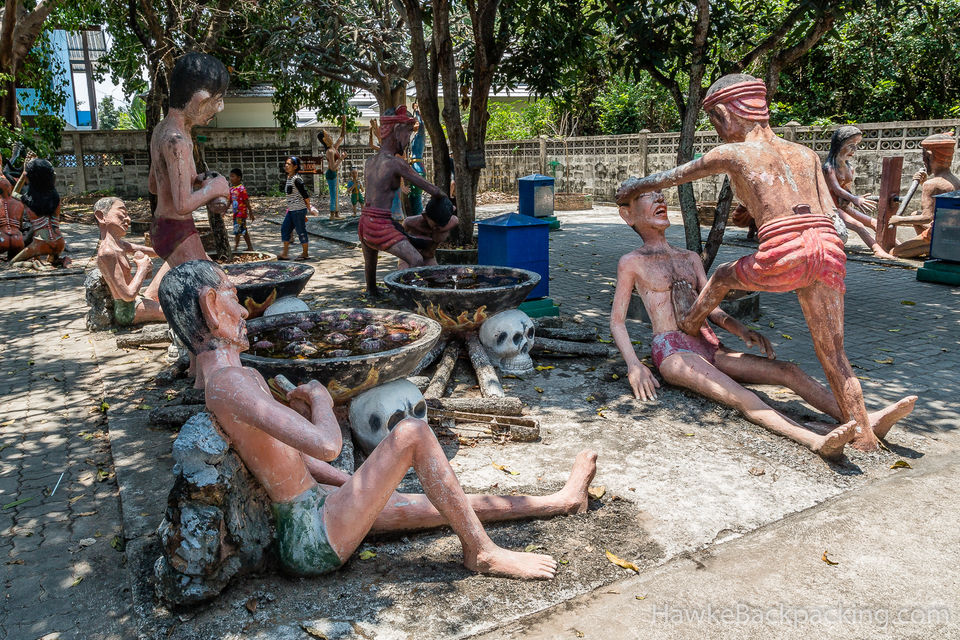 If pictures weren't enough to satiate your sadistic cravings, here's a video shared by a YouTube user to give you a 360–degree view of what it's like to be inside this grisly garden.