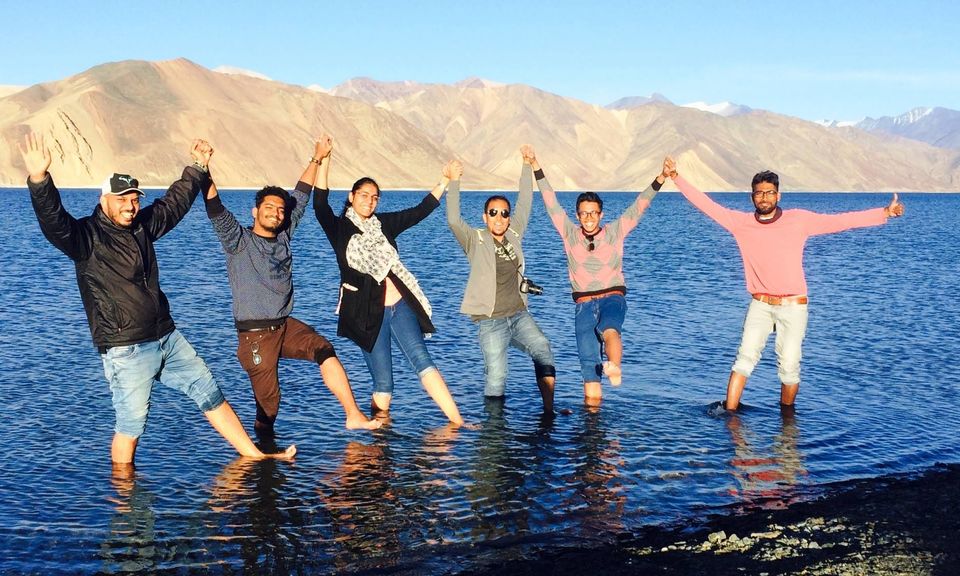 It was a very hectic Monday at work and I was exhausted by the mid-day. While sipping tea, I checked my Whatsapp. My college senior- Antarik Anwesan had put up a status that he's leading a road trip to Leh, Ladakh from August 12, 2017 to August 21, 2017. Those who were interested were supposed to reply so that he could plan accordingly. Without (over) thinking, I expressed my interest. I planned my work calendar as per the proposed dates, got my leaves approved and started daydreaming about the mesmerizing beauty of Leh.
On June 2017, I got a confirmation mail from Antarik stating that the road trip was on. It was supposed to be a group trip and this was the first of many firsts for me. After checking the itinerary, my excitement knew no bounds. In the exclusion section, he specifically stated that he won't provide travel insurance. If we want to opt for travel insurance coverage, we can go for it individually.
With no second thoughts, I booked the trip, booked my flight tickets and started shopping for the trip and upping my fitness game to survive the high altitude. I checked travel insurance online and came across so many travel insurance plans that charged a nominal insurance premium. Buying travel insurance online is the easiest and hassle-free way of buying travel insurance in India or any part of the world.

Twist and Turn of Events
Since it was supposed to be a group trip, there were three girls, four guys excluding the trip leader- Antarik. Four days before we had to start the trip, I got a call from Antarik and he dropped a bomb on me. He said that the two girls can't join us. One girl had some emergency at home and the other one won't go on the trip without her. I remember the smile curve on my face setting upside down. He said now it is just going to be me and him and 4 guys. He asked if I wanted to continue the plan followed by I understand if you don't want to continue. I went blank for like ten seconds. I heard the voice of my Leh dream shattering.
And I said YES
I had already prepared for the trip, I had shopped so much. I thought what if the guys turned out to be really nice. Even if they turn out to be douchebags, I can always rely on Antarik. I hoped for the best and prepared myself for the worst. I called Antarik and told him that I'm in kyuki Karli hai ab itni shopping.
One day before I was all set to start the trip Antarik created a Whatsapp group and I got introduced to my trip mates. I got a feeling that this trip is going to be epic.
The Lehendary Trip Began