I love food. And I love eating out. But sometimes it seems that everyone is recommending the same set of restaurants. These may all be great places, but sometimes you need something different. Something away from the spotlight. Here are 10 restaurants in Delhi that are so well hidden that you may walk right past if you aren't looking for them.
This is my secret stash. You can thank me later.
Rosang Café
Located at a few minutes walk from Green Park metro station, enter Rosang to find smiling faces, bench-style seating, traditional upholstery and folk music. The menu may feel a little incomprehensible to those unfamiliar with the cuisine, but don't hesitate to ask the soft-spoken servers for clarifications and recommendations. They're always happy to help.
Cuisine: Indian north-eastern
Must try: Pork spare ribs (tender and juicy with a generous lining of fat), chaak-khao (Manipuri red rice) and a special homemade rice beer (available only on request).
Cost for two: Rs 1000
Contact: 08447963810
Find out more here: rosangsoulfood.com
(Where: S20, Green Park Extension, Uphaar Cinema Complex; Call 011-8447963810)
Litti.in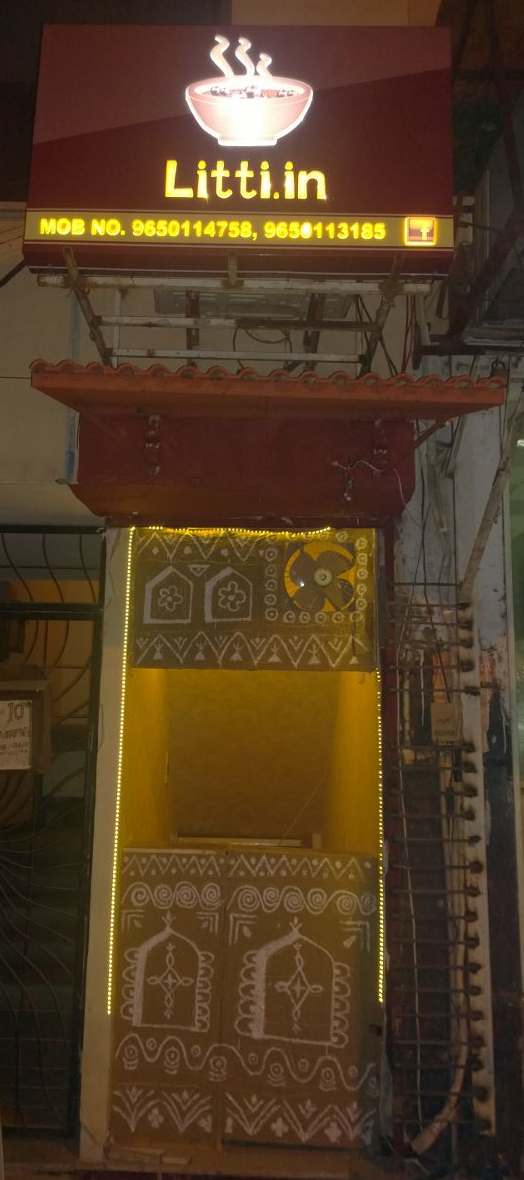 This hole in the wall place with its rustic, mud hut decor and pretty handpainted patterns seems out of place in the commercialised Malviya Nagar market. But therein lies its charm. There and in its unpretentious menu.
Cuisine: Bihari
Must try: Litti (baked dumpling filled with sattu), chokha (aubergine mash) and sattu parantha. Though chicken and mutton curry are also available, I'd recommend skipping the two and going with the traditional chokha.
Cost for two: Rs 200
Contact: 9650114758
Find out more here: litti.in
(Where: Shop 1A, C 10, Ground Floor, Opposite HDFC Bank, Malviya Nagar; Call +91 9650114758)
Cheese Chaplin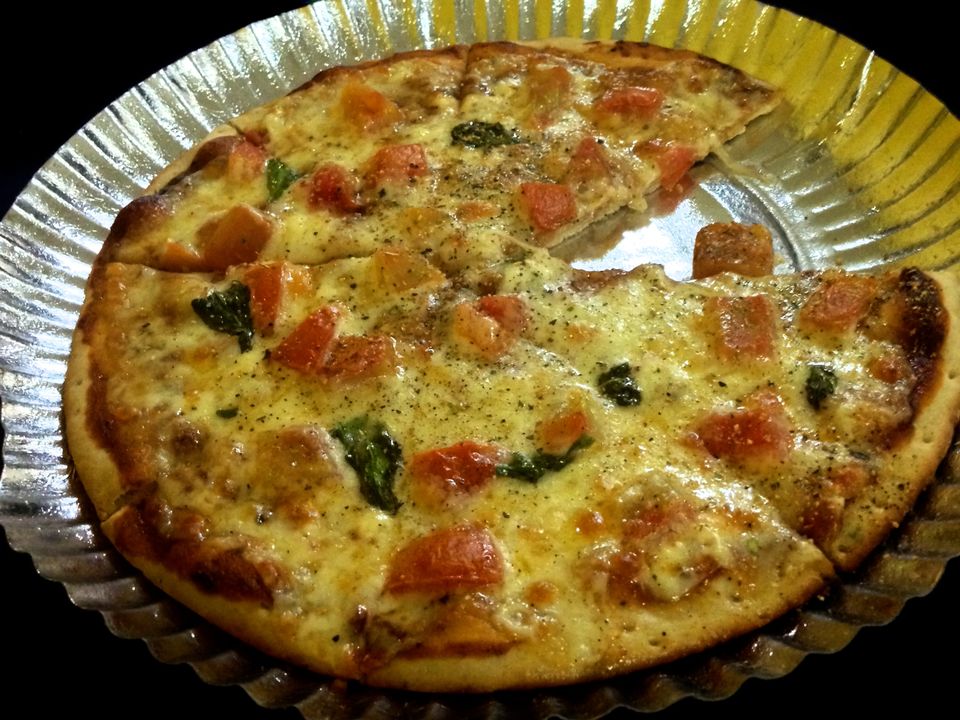 This gourmet cheese shop is based at an odd location, smack in the middle of small ramshackle shops in Lado Sarai. But I guarantee that you won't complain once you take a bite of their simple wood-fired oven pizzas and finish with a fresh cheese-based mini dessert.
Cuisine: Cheese (of course it's a cuisine!)
Must try: Any of the delicious pizzas (all priced between Rs 100-170), the tiramisu (with just the right amount of sweet) and the baked cheesecake.
Cost for two: Rs 200
Contact: 09899888141
Find out more here: www.facebook.com/cheesechaplin
(Where: F 351, Lado Sarai, Near Mehrauli; Call +91 9810234024)
The Shim Tur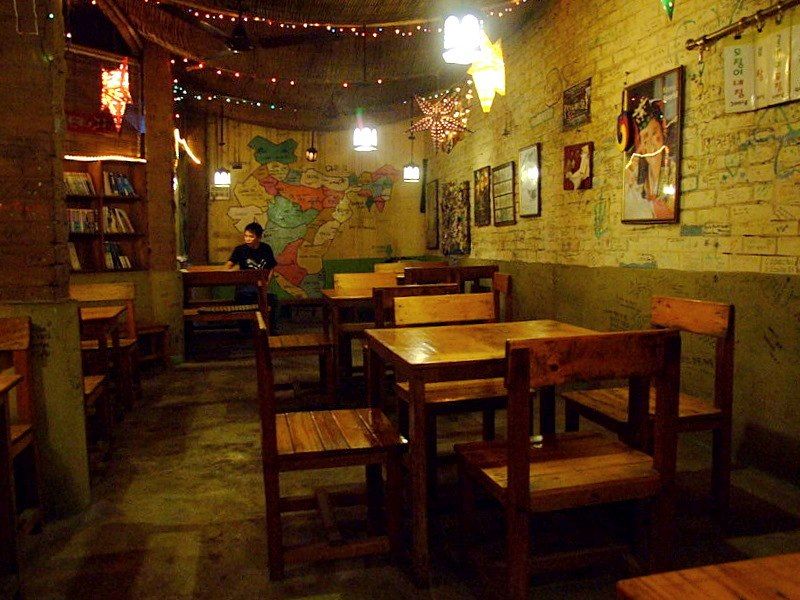 Tucked away in a quiet part of the bustling lanes of Paharganj, finding this place is like a treasure hunt. But once you manage it, the reward is mouthfuls of authentic flavours in an open-air eatery.
Cuisine: Korean
Must try: Jea yook dup bop (roast pork in a spicy sauce), Kimp bop (sushi) and Korean soju (no sipping this vodka-like rice liquor, only shots)
Cost for two: Rs 600
Contact: 09810386717
Find out more here: www.facebook.com/shimturdelhi
(Where: 3 F, Navrang Guest House, Tooti Galli, Main Bazaar, Paharganj; Call +91 9810386717)
Anna Cafe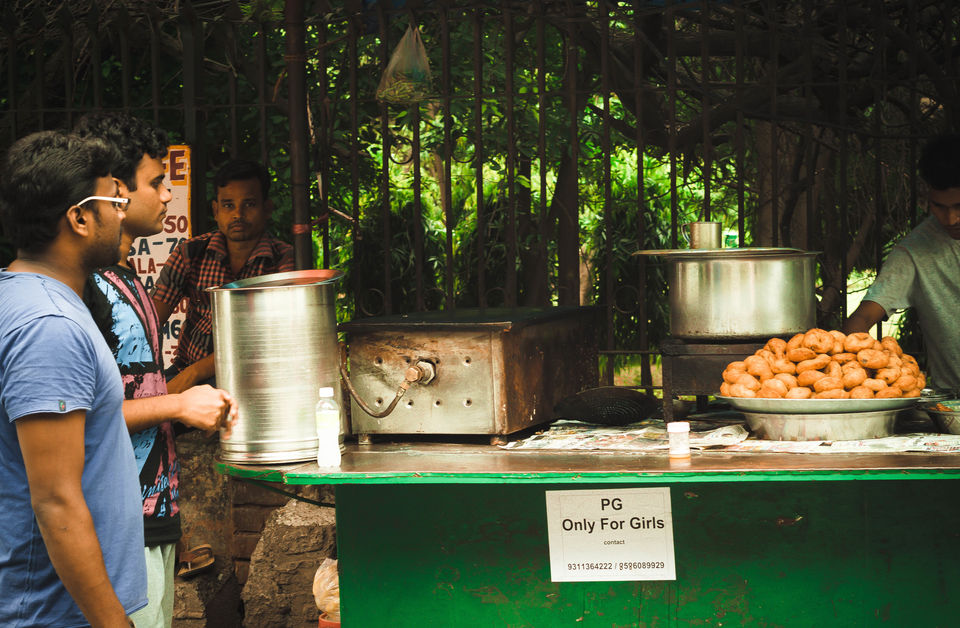 It's that redri parked opposite NIFT that is always crowded. Run by a man from Tamil Nadu, this stall starts selling its scrumptious homemade south Indian fare at 11.30 am and runs out by 1.30 in the afternoon. Perfect breakfast food!
Cuisine: South Indian
Must try: Masala dosa (crisp!), idli (soft and large), coconut chutney (neither too thick, not too watery) and sambar (always served simmering)
Cost for two: Rs 150
(Where: Opposite NIFT, Hauz Khas, Near Gulmohar Park)
Mizo Diner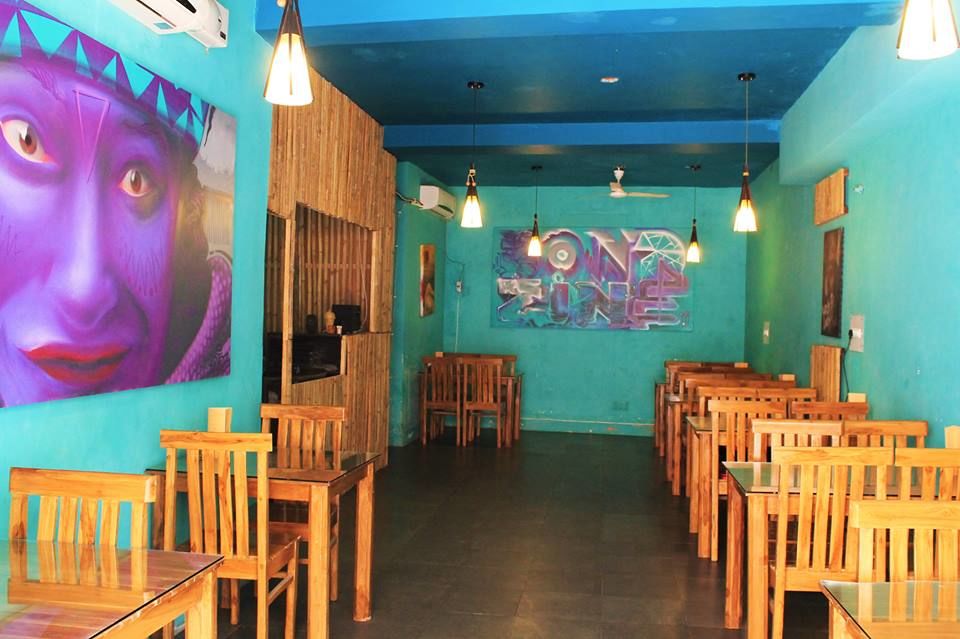 Simple, homely place with quirky paintings and great food.
Cuisine: Mizoram food
Must try: Non-veg thali (great option to try a whole lot of flavours), tauh (Burmese salad) and pork momos.
Cost for two: Rs 650
Contact: 09910764644
Find out more here: www.facebook.com/mizodiner
(Where: 85, Humayunpur, Safdarjung Enclave; Call +91 8447584361)
Pardeep Corner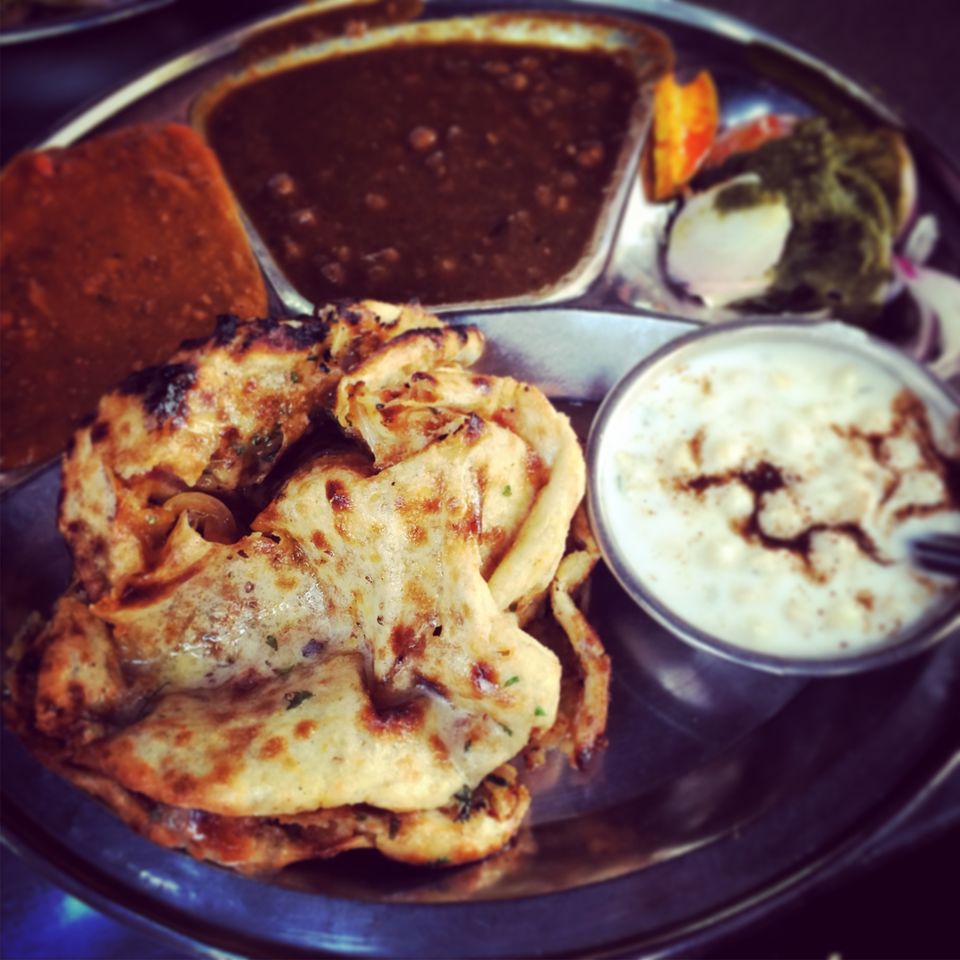 A small road-side restaurant in the chaotic lanes of Paharganj that serves food in steel thalis. Don't go by its appearance; the food is worth it.
Cuisine: North Indian street food
Must try: Chur chur naan stuffed with a choice of paneer (cottage cheese), aloo pyaaz (potato and onion) or mixed veggies, all served with dal makhni, salad and raita.
Cost for two: Rs 300
(Where: Multani Dhanda, Paharganj; Call +91 9868752476)
Koko Restaurant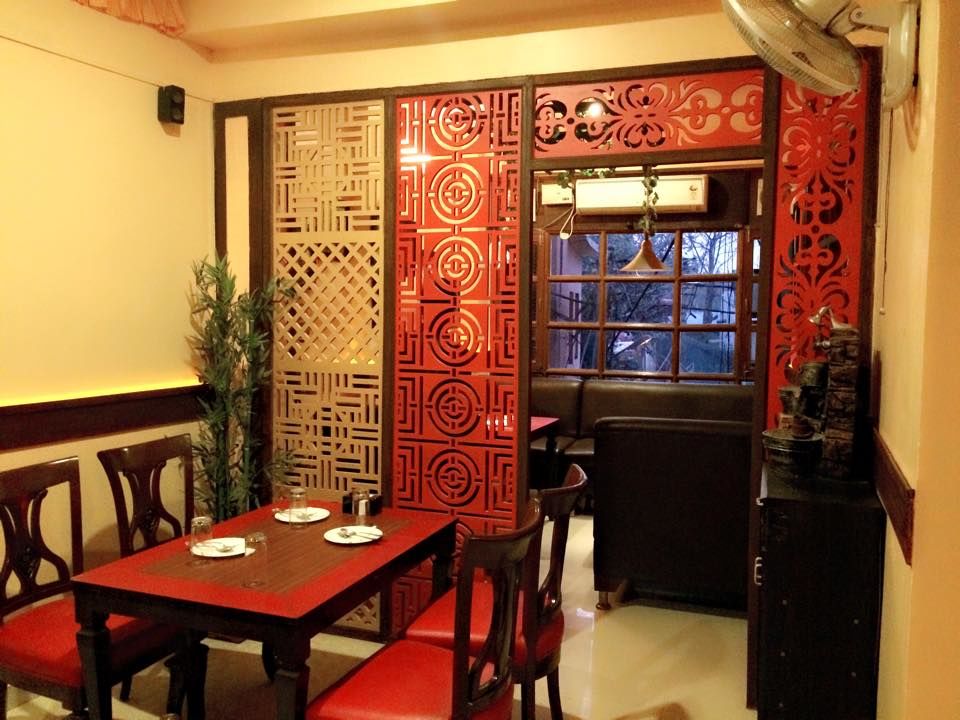 Most people go to Tee Dee at Majnu Ka Tila, but my vote goes to Koko. It's just got a fresh new makeover that gives it an edgy look, but the food is still wholesome and nourishing.
Cuisine: Tibetan
Must try: Buff momos (juice oozes out on every bite), ermadasi (choose from a variety of veg, pork, chicken or buff) and tingmo (soft, steamed bread)
Cost for two: Rs 500
Contact: 011-23814179
Find out more here: www.facebook.com/Koko-restaurant-331115783666039/
(Where: 1st Floor, House 31, Block 9, New Aruna Nagar, Majnu ka Tila; Call 011 23814179)
Rustom's – Parsi Bonu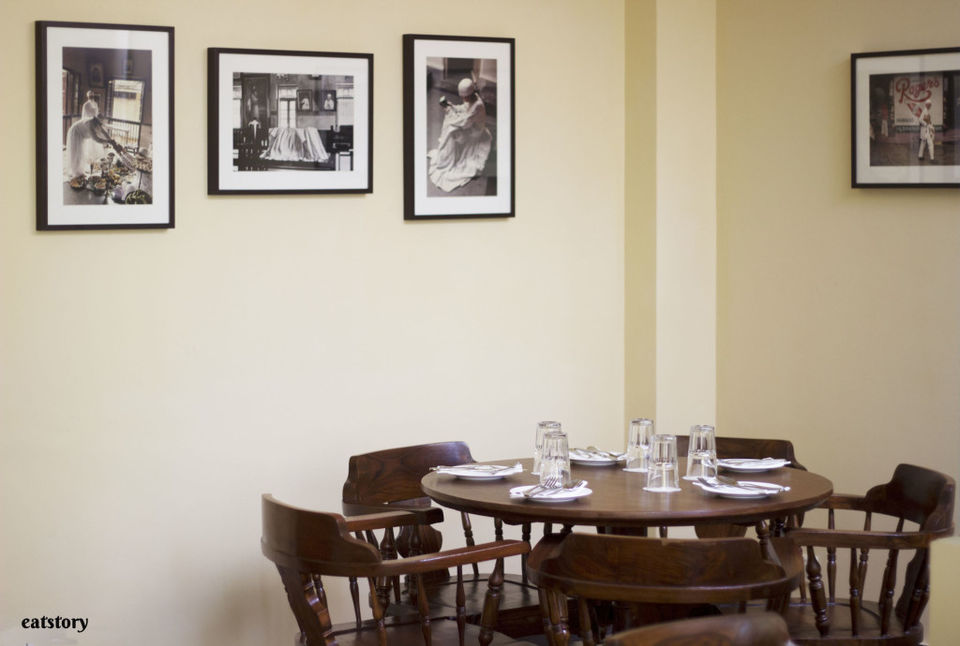 Rustom's feels like a typical Parsi dining room. Though this eatery is not so hidden any more, many are still unaware of this Parsi gem.
Cuisine: Parsi
Must try: Kheema pattice (melt in the mouth rolls made of minced mutton and mashed potato), malai na paratha (soft and crumbly), dhan sak (spicy masala dal) and salli boti (the best mutton gravy I've had).
Cost for two: Rs 1500
Contact: 9910060502
Find out more here: www.rustoms.com
(Where: 94 A/B, Adchini, Aurobindo Marg; Call 011 33106450)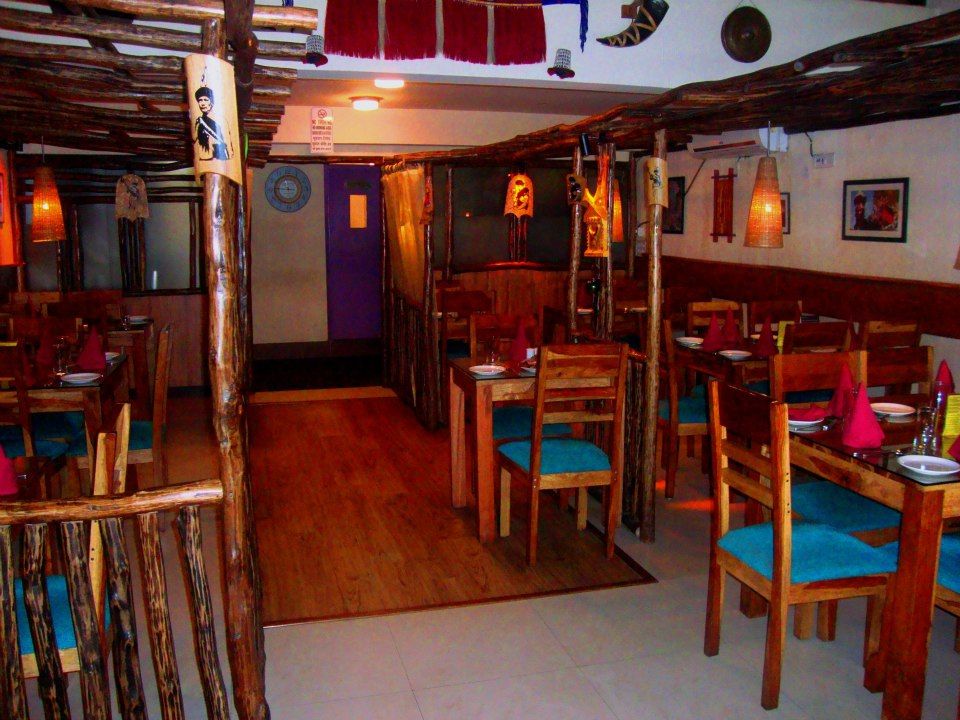 The dim lights, bamboo interiors and live music at this eatery give it a great shack-like feel. And once the delicious aroma of north-eastern herbs starts going around, it's difficult to leave.
Cuisine: Naga food
Must try: Pork with dry bamboo shoot and thukpa (both vegetarian and non-vegetarian options are fantastic).
Cost for two: Rs 1200
Contact: 01126515058
Find out more here: www.facebook.com/nagalandk
(Where: S2, Uphaar Cinema Complex, Green Park Extension Market; Call 011 46088968)
These restaurants in Delhi are amongst my favourites. Now it's your turn. Tell me about your recommendations in the comments section below.
Check out other articles on –