All the huffing and puffing, efforts to acclimatise and climbing high passes around can build up quite an appetite in Leh. And as you become acquainted with local Ladakhi favourites such as salty butter tea, steaming hot thukpa and slurpy skyu, you'll be longing to give them a try at the restaurants in Leh as soon as you can.
This list of restaurants features a mix of places that serve traditional and other cuisines such as continental, Korean, Italian and others.
8 Best restaurants in Leh
Walking on the cobbled path that leads to Bon Appetit almost makes you feel like you are in Goa's famous Greek tavern Thalassa. But the incredible views of the majestic Himalayas and the unusually tall trees around, quickly remind you of where you are. Hiding away in an alley on Changspa Road, the sophisticated restaurant is an example of minimalist architecture and offers continental cuisine along with wood-fired pizza and pasta. They also serve wine and beer. If you are here for dinner, sit outside under the stars and dine by candlelight.
Cost: Rs. 900 for two
Cuisine: Continental, Italian
Standout dishes: Sea buckthorn juice, roasted pumpkin soup, any of the wood-fired pizzas, chocolate momos
Location: Changspa Road, Leh
Contact: 01982 251 533
Ladakh Cafe
Possibly the only vegan cafe in Leh, this tiny hole-in-the-wall eatery is a favourite with foreigners. With a wall dedicated to hand-scribbled messages by customers, colourful paper hangings and a curated collection of pashmina stoles, this cute cafe is perfect to grab a healthy snack or a juice boost in the evening.
Cost: Rs. 800 for two
Cuisine: Healthy vegan food
Standout dishes: Detox daisy juice, couscous and hummus salad, green salad and vegan hot chocolate
Location: Music School Lane, Leh
Rendezvous Café Leh & German Bakery
Italian, Mexican, Israeli, Thai, German, Indian, Tibetan... whichever cuisine your heart desires, you will find it at Rendezvous Café Leh & German Bakery. This simple restaurant seats you on plastic chairs in an open space that is shared by three other eateries. The food at the cafe is freshly prepared, delicious and very reasonably priced. The turn-around time is quick and the portions are large. So, if you are looking for some flavoursome food that is light on the pocket, then this cafe is where you should eat.
Cost: Rs. 600 for two
Cuisine: Multi-cuisine
Standout dishes: Soups, red Thai curry, pizza, ginger lemon honey tea, desserts
Location: Main Market, Leh
Located in the busy Leh market, Chopsticks is one of the pan-Asian restaurants in Leh, that is popular with both tourists and locals. The food includes juicy momos, nasi goreng, Thai curries, pad Thai and other Asian delicacies. But be aware that even though they list items according to the level of spiciness, most of their dishes are still quite hot. The restaurant even serves a few local dishes, such as skyu and Ladakhi curries.
Cost: Rs. 800 for two
Cuisine: Pan-Asian
Standout dishes: Tom yum noodles, vermicelli spicy salad, mutton momos
Location: Raku Complex, Fort Rd
Contact: 9622378764
Amigo Korean Restaurant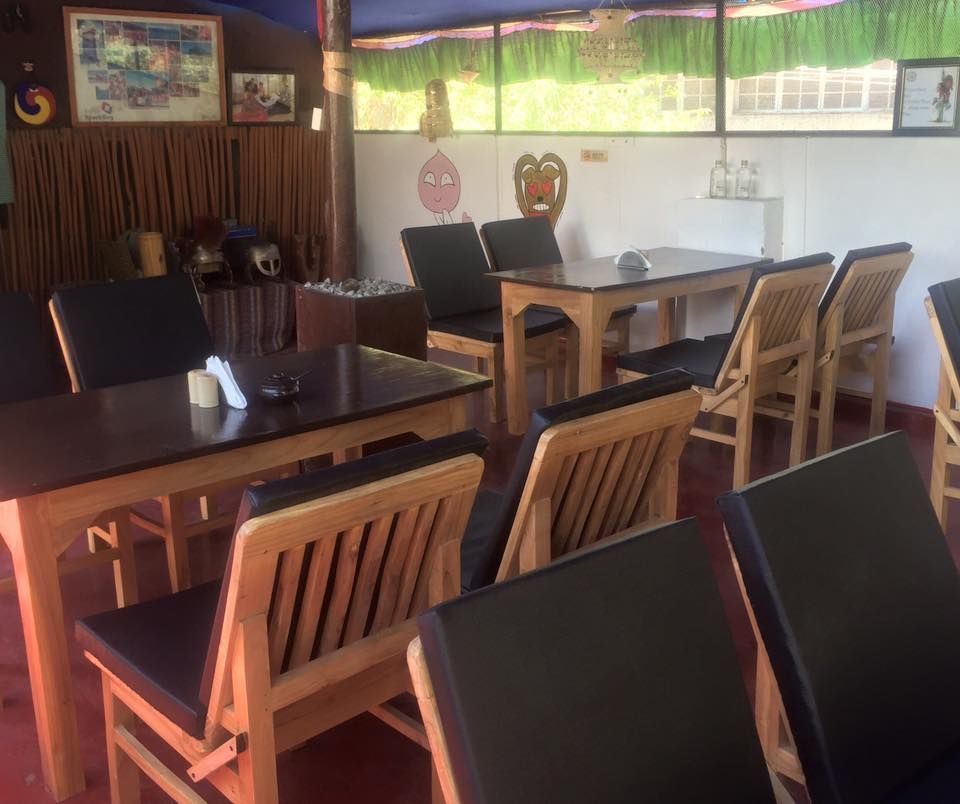 For when you are bored of eating noodles, momos, pasta and pizza, head over to the Amigo Korean Restaurant on the Changspa Road thronging with hipsters. This simple-looking joint serves the best Korean food in Leh and doles out dishes such as vegetable pancakes, bibimbap and sushi rolls, fresh and delicious each time. Try their Korean tea for a taste of something different.
Cost: Rs. 1,000 for two
Cuisine: Korean
Standout dishes: Bibimbap, sushi
Location: Changspa Road
Contact: 097974 91134
Gesmo Restaurant is one of the most recommended eateries in Leh, mainly for its convenient location and the variety of cuisines it serves. The restaurant has a few seats lined up near the window, which look out onto the market. Ask to sit there, so you can watch locals and tourists go by as you enjoy dishes that range from Italian, Indian, Tibetan and others.
Cost: Rs. 700
Cuisine: Multi-cuisine
Standout dishes: Yak cheese pizza, cinnamon rolls, special omelette with yak cheese
Location: Fort Road, Leh
Contact: 94180 64040
This unique organic store is good for a quick pick me up. It offers clean filtered water that travellers can fill up in their bottles, all kinds of apricot products, such as apricot preserve, kernels and even apricot moisturiser, and fresh sea buckthorn and apricot juices. You can also buy sun-dried tomatoes, tahini paste, Himalayan pink salt and dried garlic.
Cost: Rs. 400 for two
Cuisine: Organic ingredients
Location: Near Zangsti Car Park, Leh
Amdo Food
Not to be confused with Amdo Cafe, Amdo Food is a small restaurant where the locals eat. Located in the main market on the second floor of a shop, it is good stop after a hectic day of shopping, but only if you can find space. Don't go expecting a spick and span place; go for the food, which is definitely worth it all.
Cost: Rs. 300 for two
Cuisine: Tibetan
Standout dishes: Cheese and spinach momos, mutton thukpa
Location: Leh Market, above HDFC ATM
What are your favourite restaurants in Leh? Write your own story about them, and help travellers find a foodie paradise at the destination that is one of the most popular in India.
Frequent Searches Leading To This Page:-
restaurants in leh ladakh, restaurants in lehigh valley mall