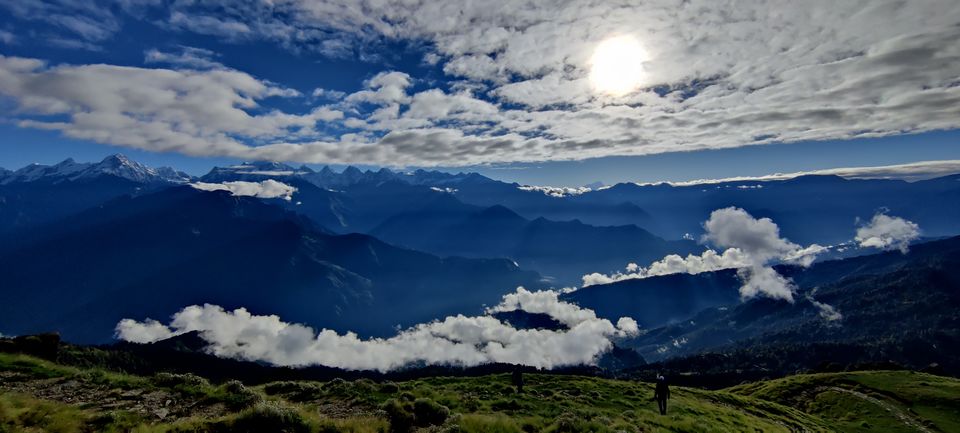 Munsyari is a last-stop stay-over for people starting treks to Milam glacier etc.
however, we, being on a short trip with only three days in hand, decided to do a trek to Khaliya top.
Normally, it is a one day trek ( onward and return), if you start early morning.
The trek starting point 8km from Munsyari.
This was my first trek, with a seasoned trekker friend of mine.
The trek distance is approximate 4km to 5km. Gradient is steep, most of the time.
KMVN has made a guest house with 8-10 rooms at Khaliya top, Near about 1km before the mountain peak, which should be operational in a month's time. They have complete solar lighting, heated water, and other usual amenities.
There is full functional kitchen already in place. You can get tents at the Khaliya KMVN on rent.
Ideal would be to spend one night at the KMVN, and go to the Khaliya top to witness the sunrise.