Every time someone mentions Iceland, my heart skips a beat. Active volcanoes, glacier lagoons, ice caves and black sand beaches nuzzled against the rugged coastline -- Iceland truly is the realm of stark contrasts. However, this experience comes at a high price, quite literally! Budget and Iceland are two words that just do not go together.
But what if I told you that I visited Iceland twice, in 2018 and 2020. Each time, I stayed for over 3 weeks and spent only Rs 60,000.
Read on to know how I pulled off this feat!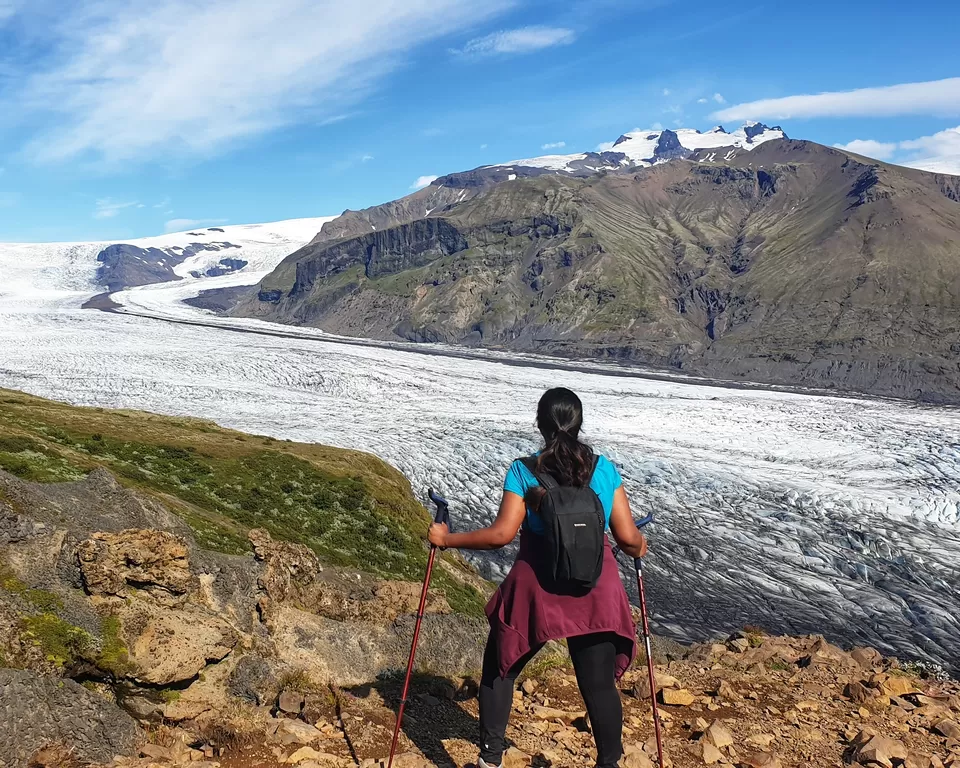 I did not rent a car or pay for a tour! So how did I get around?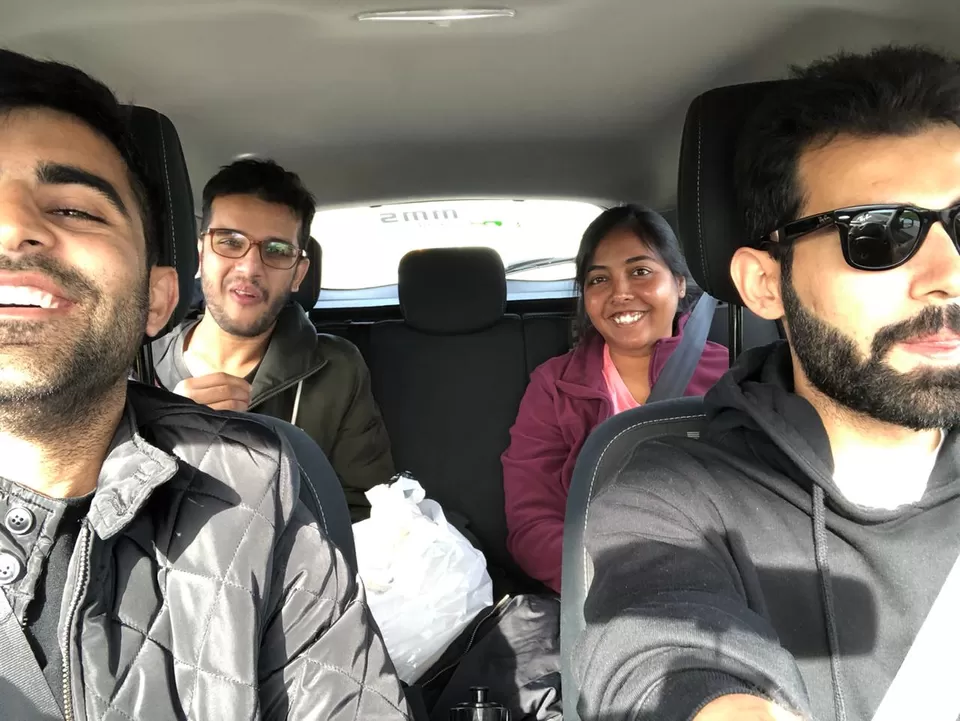 My major saving came from not renting a car and not taking any tour packages! Instead, I hitchhiked throughout the country. It was simple, I stood by the road, and put my hand out and got in the car that stopped. This will forever go down as the best experience in my life! I mean I did do it twice. When I could not find a car, I would just keep walking in the direction I intended to go, but someone always stopped.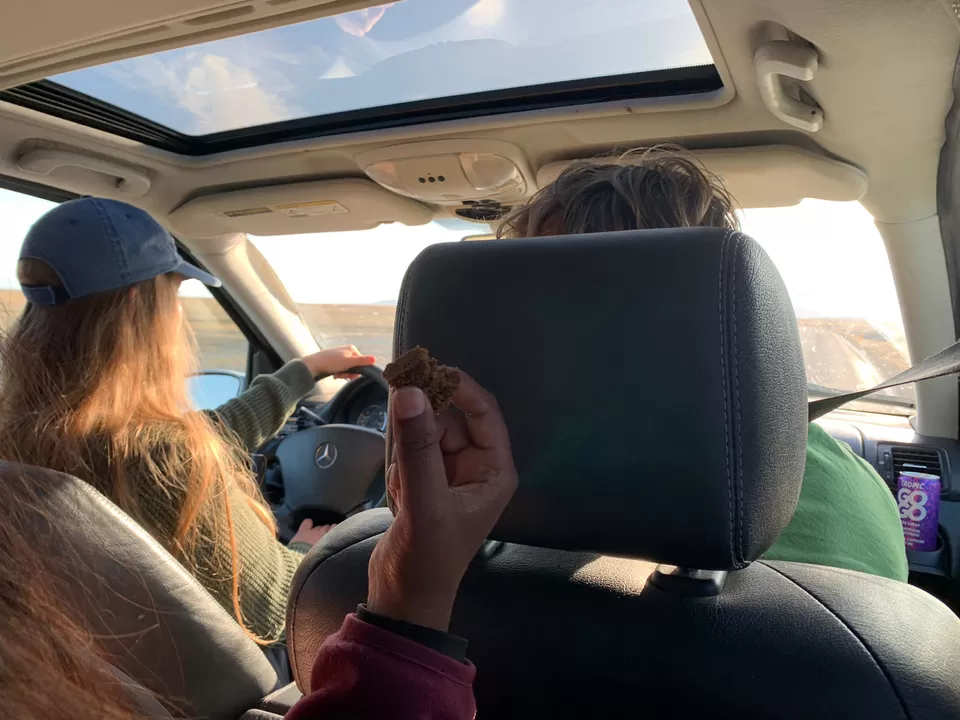 Icelanders and tourists alike stopped for me and let me travel with them. Each car that you get invited into, makes you experience more than just the place. I met people from all over the world and learned about the wheels of life. Get ready to walk more than 10 to 15 km a day with this.
I did not spend on hostels or hotels. So where did I stay?
I carried my Rs 1,800 decathlon tent with me and camped wherever I could. Wild camping in Iceland is illegal but I still camped on beaches and open spaces. I would just make sure to leave the place early morning and not leave any rubbish behind. FYI there are camping sites all over Iceland and cost as little as Rs 1,000 per night.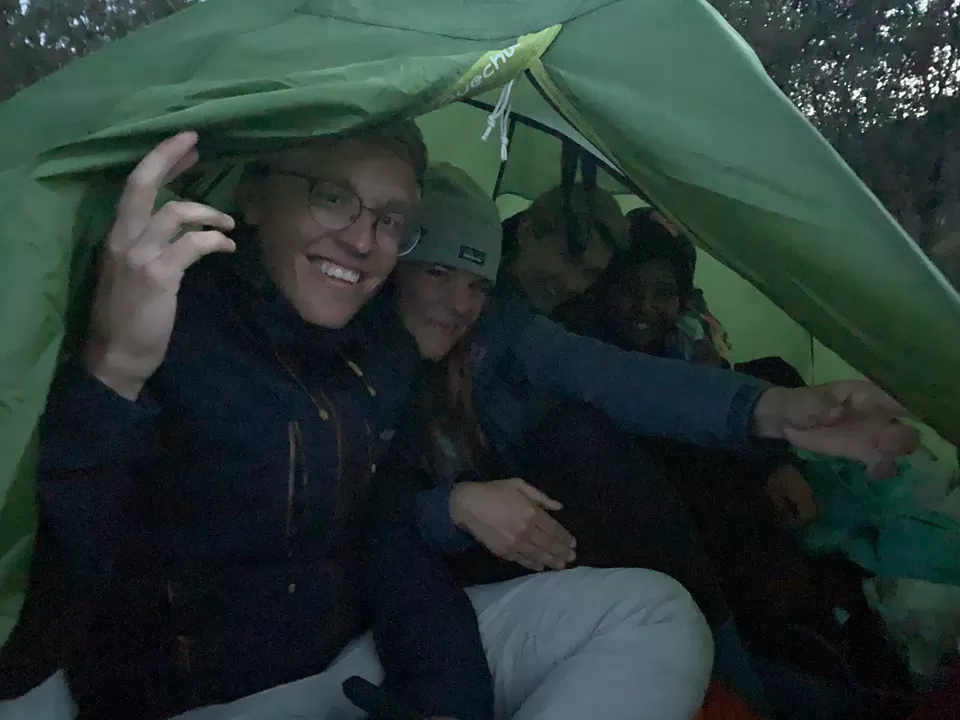 I tried to find a balance between wild camping and camping on paid sites so that I could use the facilities to shower. Hitchhiking and camping go hand in hand. You never know where you would have to stop for the night and it is handy to have a tent with you.
I did stay a couple of nights in the hostel in Reykjavik and Akureyri as the camping sites are outside the city. And I spent one night in a hostel in Hofn due to high winds. In the words of the hostel warden, "your tent will fly away with you in it". So, always have a look at the weather and listen to the wardens.
I did not eat either at a restaurant or a food cart. So, what did I eat?
I carried basic groceries from Paris like tuna, coffee, cereals etc. I got other necessities in Iceland and lived on basic cooked meals. I bought gas for cooking in an Icelandic camping store and I carried my stove with me from Paris. I had a total of two meals outside only to experience the Icelandic cuisine.
To give you a clearer idea, I would eat a bowl of chocos, milk and bananas for breakfast. This is a meal that keeps you full for hours. For lunch, I would make a tuna sandwich with cheese and for dinner, I would cook a simple pasta with cheese. A couple of gas cylinders were enough for me.
So, where did I spend my money?
Instead of spending money in travel, accomodation and fancy food, I invested my money in experiences. Experiences that keep me warm on a cold day like hot chocolate, even today.
I went kayaking in the Jökulsárlón Lagoon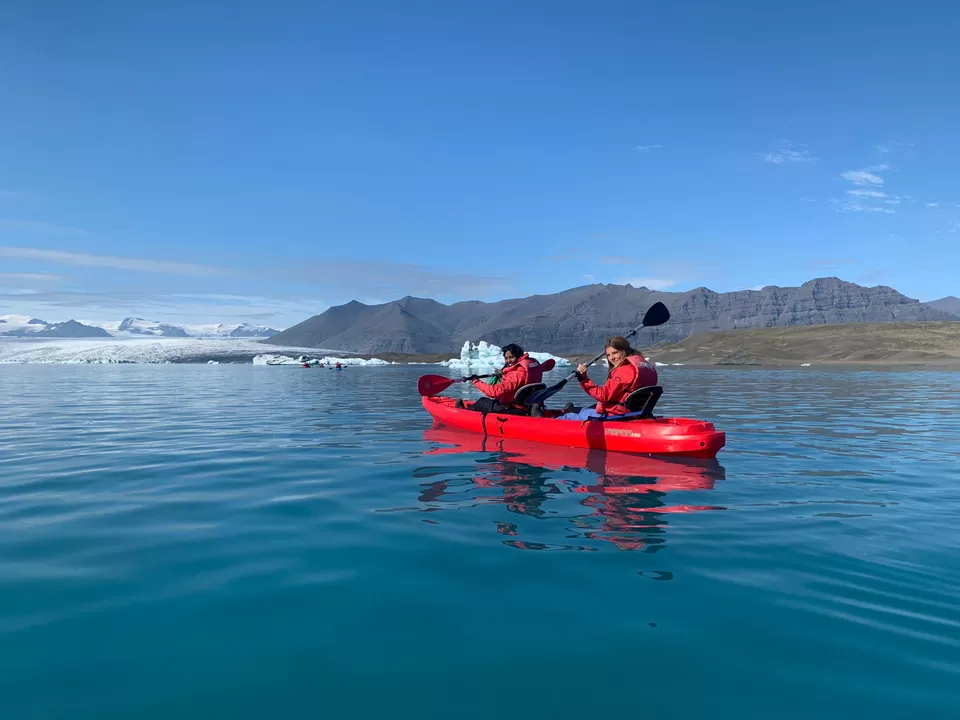 I had a relaxing spa day in the Myvatn Lagoons
I bought cakes/coffees for the people who drove me around the country.
I crossed the Arctic circle on a tiny island called Grimsey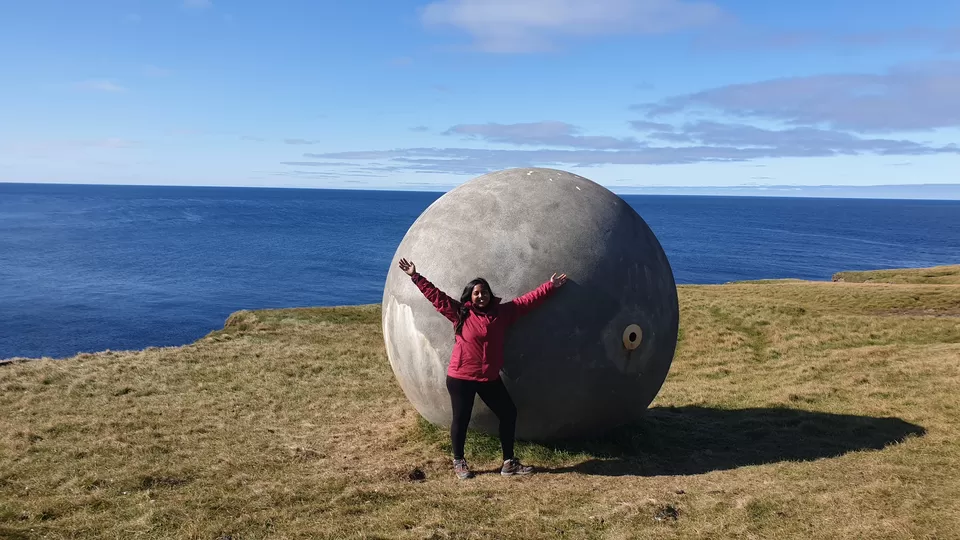 I went glacier hiking on the largest glacier in Europe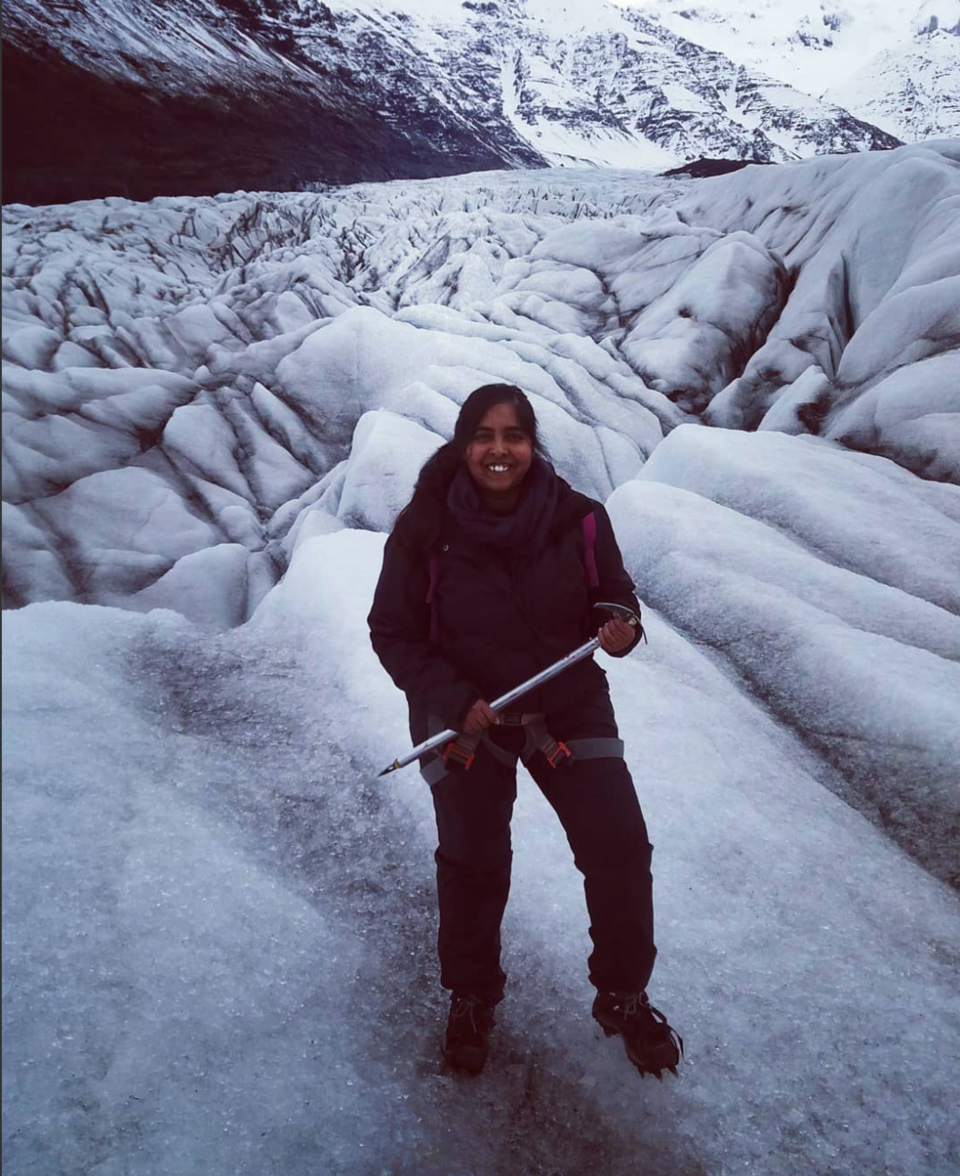 I went for a swim in Hofsos overlooking the Northern Icelandic fjords.
I went swimming in the not so secret "secret lagoon"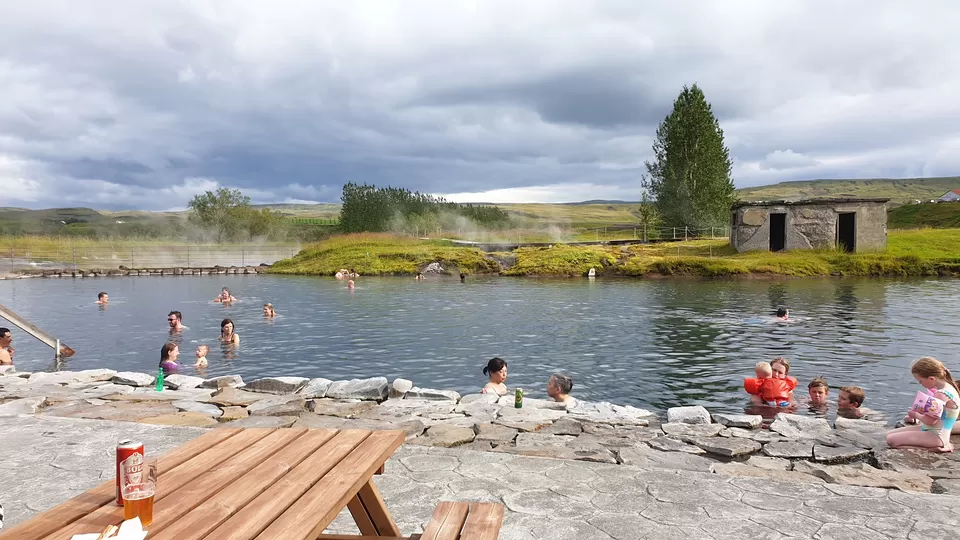 If you want to know how to plan a complete trip to Iceland you can read part 1 and part 2 here.
To know more about my hitchhiking experience, read my story here.
I know this isn't the travel most of you would like to go on but that's how I saved money. At the end of the day, it was more than just saving money, it was an adventure. I always wanted to hitchhike and Iceland seemed like the perfect country to start with. With zero crime rate, Iceland is the safest country for solo female travellers.
The uncertainty that comes with hitchhiking can be worrisome to many but that is how you grow as a traveller and as an individual. It gave me the courage to go with the flow and not worry about where you would end up when the sun goes down. I've had my bag thrown out of the car to people who went the extra step to make sure I arrived at my destination safely. Iceland made me brave. I will forever hold this adventure close to my heart.
P.S. This does not include your flight tickets from India. Iceland recently started a budget airline called "Play" that has multiple destinations in Europe. So you could get cheap tickets to one of these airports and then fly to Iceland.
For more such travel tips, follow me on Instagram.

Ready to travel for free? Earn credits and redeem them on Tripoto's weekend getaways, hotel stays and vacation packages!