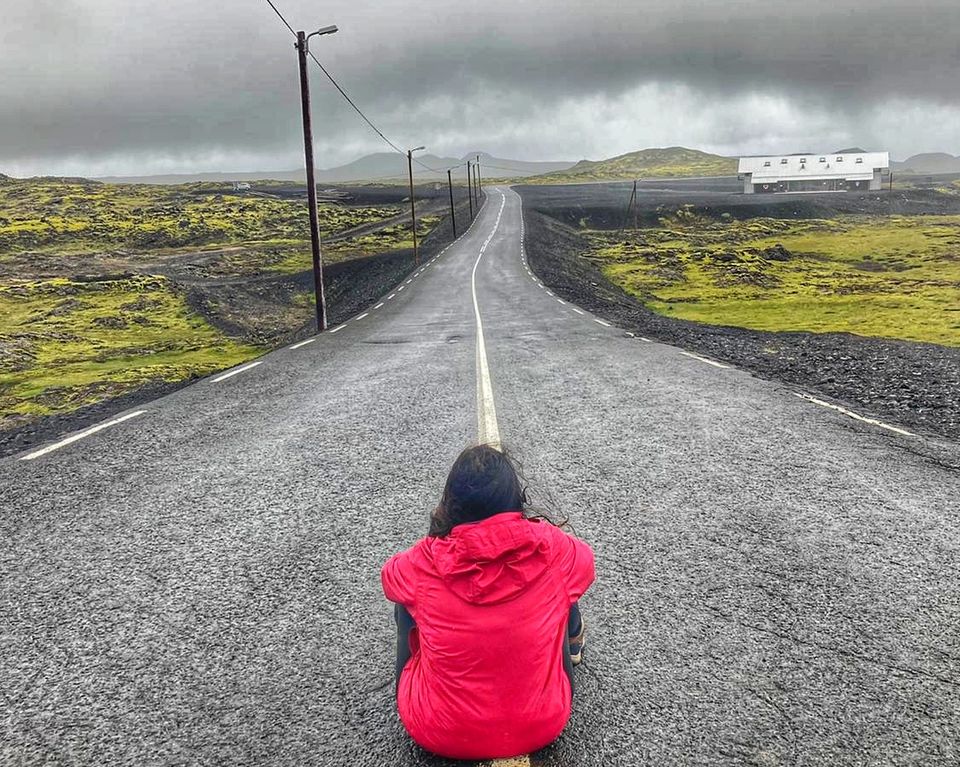 When I first decided to go on a hitchhiking adventure in one of the least populated countries, I was met with total disregard. I was called the mad woman in my group, but my mind was set. I knew I wanted to do it, I wanted to experience it and nothing was going to stop me. For the uninitiated, hitchhiking is basically a means of transportation where travellers ask strangers for a ride from point A to B.
So, over the span of next 20 days, I hitchhiked 1322 kilometers and lived to tell the tale. Here is my story and how you can do it too.
The British couple taught me to give back to the community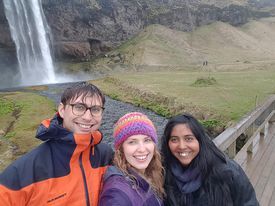 The hitchhiking community is spread across the globe and you are nothing but a tiny spec of it. As I stood under the shining sun at a random gas station looking for a ride, a couple stopped in front of me. As soon as they picked me up, the guy goes "I instantly knew we were going to pick you up because I hitchhiked in New Zealand and now it's my turn to give back. You should too when you have a car".
Such a simple rule: you give back when you can. This is a lesson that I've applied to all aspects of my life, be it travel or not. We ended up doing the entire south coast together and they dropped me right at the hostel door in Reykjavik, all for the price of a cup of coffee.
With this retired Polish gentleman, I learned to put experiences before money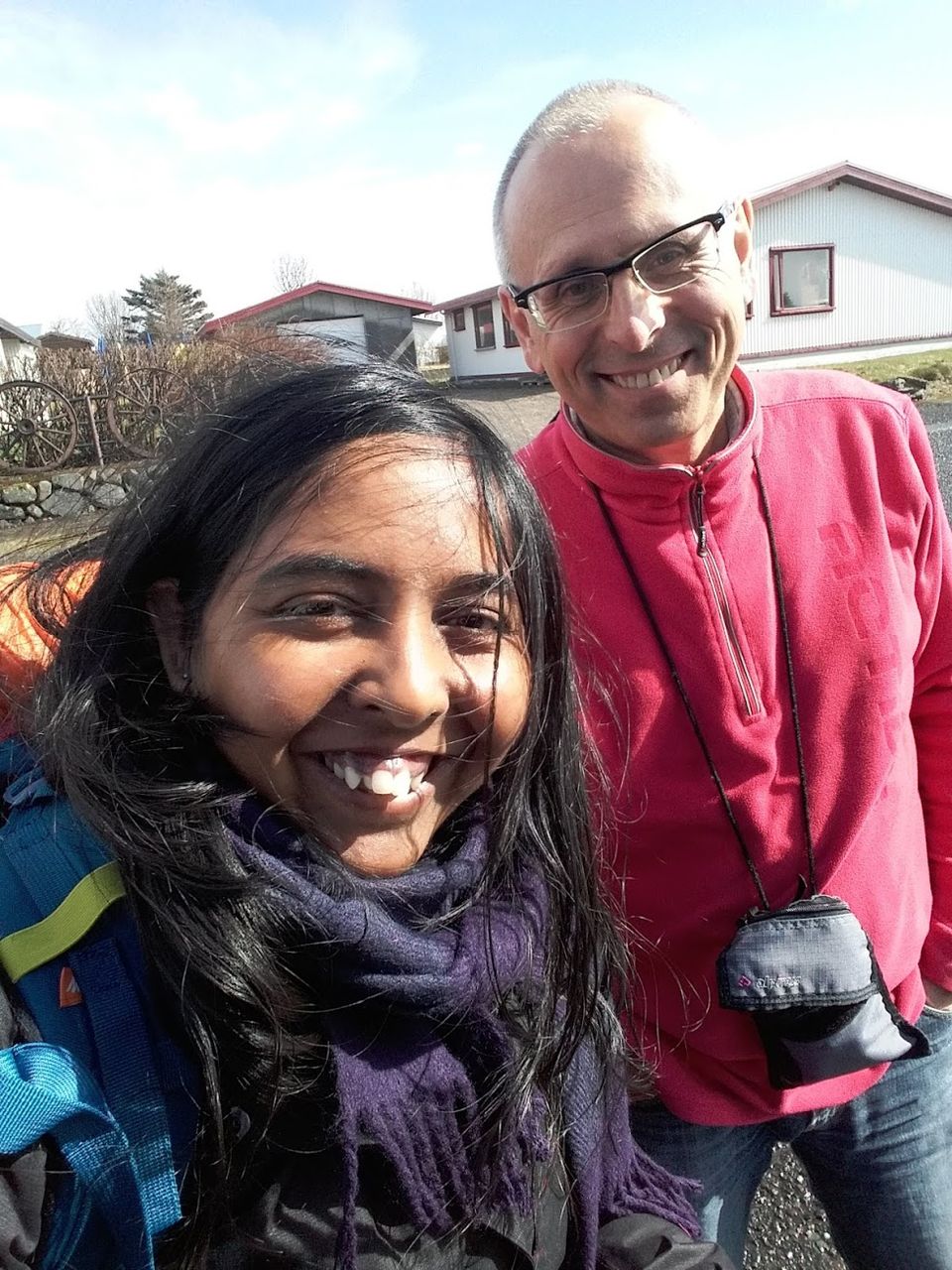 Spring in Iceland is equivalent to winter in Delhi. As the cold air was playing with my hair, I heard a car come to a stop a few meters ahead. I saw an older gentleman come out of the car and wave at me to join him. His silver hair spoke volumes of his experience and his red jacket of his playfulness. As I shut the car door, he told me that he was not much of a talker but that we could engage in small talk if I wished to.
Most of the car ride was spent in silence, jamming to random music and stopping every ten minutes to capture photos. He was amazed that I was hitchhiking through a country with relatively no population and my experience so far had impressed him.
We were bonding over travel stories and that's when he spoke the golden words. I remember we were riding through the eastern fjords and the air smelled of the lemon air freshener. He suddenly turned down the volume so I could listen carefully and said "travel now, when your body lets you. Don't worry about money. It will come back, your health won't". He continued, "my wife can't travel due to her weak knees and I am sad that she can't see the beauty of Iceland". These words struck a chord with me and ever since then I have tried to live by those words.
A German lady taught me to say no to uncomfortable circumstances
One of the most important life lessons I learned was also during hitchhiking. I need to learn to say no, even if it is uncomfortable. I had come across a German lady in one of my hostels, who fit the typical stereotypes of a German. She was stoic and cold. And somehow, she found pity in her heart and agreed to drive me from point A to point B, which I agree was kind of her.
At one point I realised that she was expecting me to stay with her until the end of her trip and I didn't want to break her heart by saying no immediately. I thought I'll explain it to her when we are in the car and travel with her to all the destinations before my stop. A bad choice on my part, because when she realised I did not want to continue after a point, she threw my bag out of the car.
Lesson learned, communicate! Even if I am trying to be nice.
With an Icelandic man, I learned that saying yes to spontaneous plans can lead to some of the best experiences of my life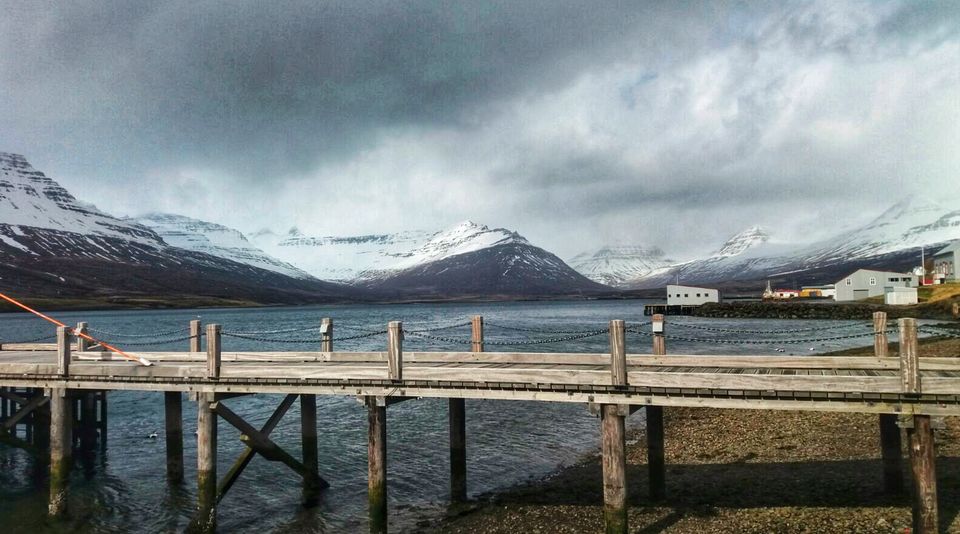 I had walked around four to five kilometers that day and failed to find a car. I was in the northern part of the country and not a lot of tourists come up there. All of a sudden, I saw a silver Hyundai approach me. Of course, I got in and that's how I met the humblest Icelandic man. He said he could drive me to his village and I immediately said yes as it meant a bit less walking.
We got talking and I was learning so much about the Icelandic culture. Soon enough, we had arrived at the destination and he inquired if I would like to visit his village. Hell yes, I said! He ended up giving me a tour of his village which is the only village in Iceland with French connections. He invited me over for lunch and just like that on a random cold day, I sat with the Icelandic family having warm soup. After lunch, he dropped me back to the ring road to embark on my next adventure. Life is so unexpectedly beautiful.
I learned that politeness is a universal currency that traverses languages and cultures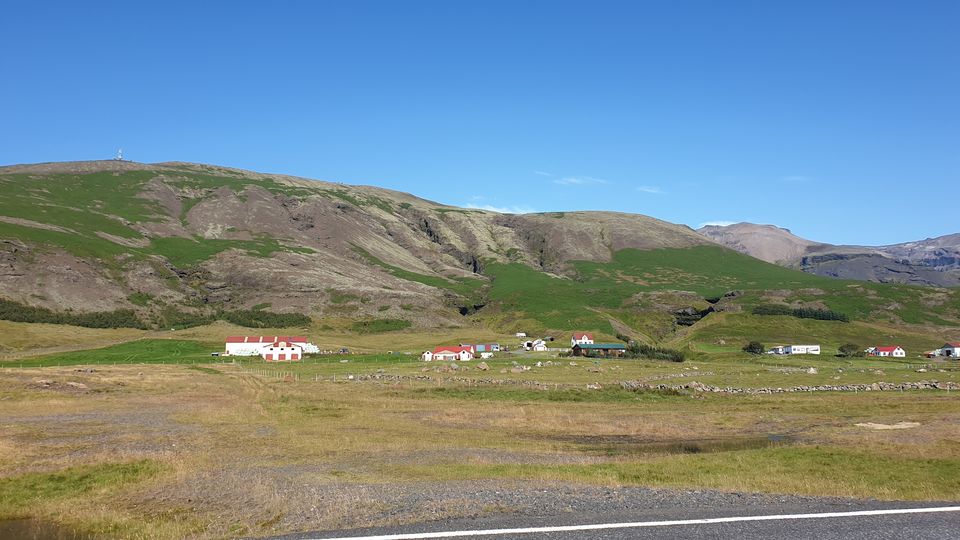 On my way back from Grimsey to Dalvik, I went around the ship asking people if anyone was going back to Akureyri and if they could take me. I was struck with nos from all the directions. I knew after a while that I would either have to start walking and hope to find a car on the way or stay the night in Dalvik. Just as I was about to give up, the shyest guy in the room accepted to drive me. All I had to do was be kind and ask.
The ride to Akureyri was magical, we drove through the setting sun as the silent mountains stood by watching us zoom past them. We spoke about his occupation and my slight show of interest ended up with him explaining it to me in detail and I loved it. By the end of our ride, his shyness had disappeared and I had a conversation with one of the most interesting humans. As he dropped me in front of the hostel, I hugged him goodbye and I realized how being polite can lead to great experiences.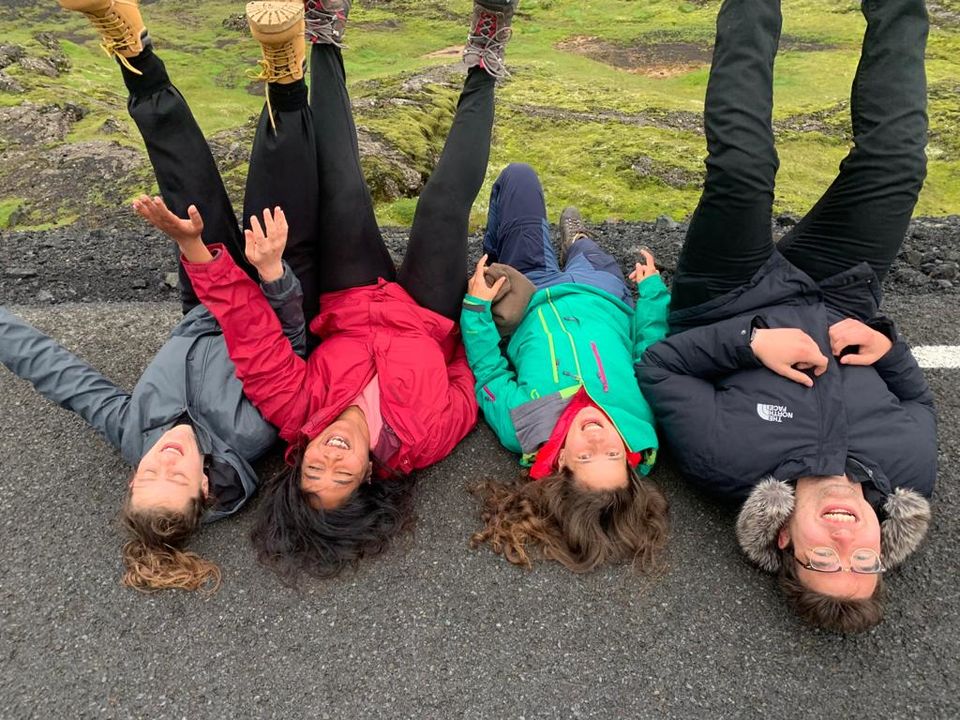 Every time you choose to enter the car with a stranger you sign up for a unique experience. Hitchhiking opens up an entirely new portal to crazy experiences and I know I've been extremely lucky. These and many other experiences have made me the traveler that I am. Each car comes with a new set of familiarity, some just brush through the top and some read your entire life book. The steel boxes turn into storytelling grounds, the radio is the best jam session of your life and age is not a limit to make friends.
Will you go on a hitchhiking adventure? Let me know in the comments.
.
.
.
For more travel info, follow me on Instagram
Ready to travel for free? Earn credits and redeem them on Tripoto's weekend getaways, hotel stays and vacation packages!

Explore the best of travel inspiration on Tripoto Instagram!