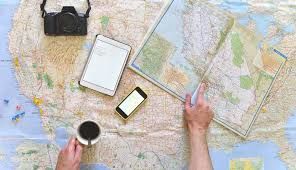 So guys here i will share some of the ideas that i use while i travel along. This ideas are great to me and had always helped me to maintain my budget while travelling.
Tip 1 - Travel in groups if possible.
Always try to find group travels and tours to the destination you wanna go which heavily affects you budget in lowering your expenses. Keep on searching for travel communities and other forums so that you may find a group or team travelling to a your destination and do join them which your surely lower your budget.
Tip 2 - Never book flights in a hurry or much earlier to departure date.
It's a big NO to booking your flights much earlier or in a hurry as you may miss some great money saving deals and offers on that go. If possible always say no to book flights or train tickets from agents as they will charge a extra amount of money and will definitely book little high price tickets for you as they will never search for cheap flights for you and waste their time on that. So its always better book your flight tickets your own in this digital age. There are some website which will make your work easier as they will search 100's of websites for you and will give the cheapest flight available. Im giving the links to some of their sites that i us do check it out if necessary: (Tap on the option you will be redirected to the particular website).
Tip 3 - Don't forget to carry essential stuffs.
Always write up your essentials before packing up so that you don't miss out some and later on you have spent your hard cash in buying it again. As most of the time young new travellers do the same mistake and end up making a huge expenses in a trip just for their own fault so its always said to make a list of your stuffs to take that you can't miss.
Tip 4 - Find hostels if possible.
Try to find and book hostels where you will have to pay less compared to hotels and other accommodations. And as in hostels you will find a lot of other travellers and if by luck they fall in the same path journey you make group up and make less expenses through out the trip. And some hostels will even give you cooked food even you have to not cook for the price you will be paying.
Tip 5 - Book hotels after a slight research.
Try to do some research before booking a hotel in a place don't directly go to the hotel and make the booking they may charge very high first of see if they are offering OYO rooms or not and compare the price whats on offline and whats on online. There are even certain good hotel booking sites for cheap booking like www.Booking.com which i use often.

So here are my fast five tips for travelling on a budget so if you want more tips and tricks do comment down below i will obviously listen to you guys.
Thanks for reading.
HAPPY TRAVELLING.