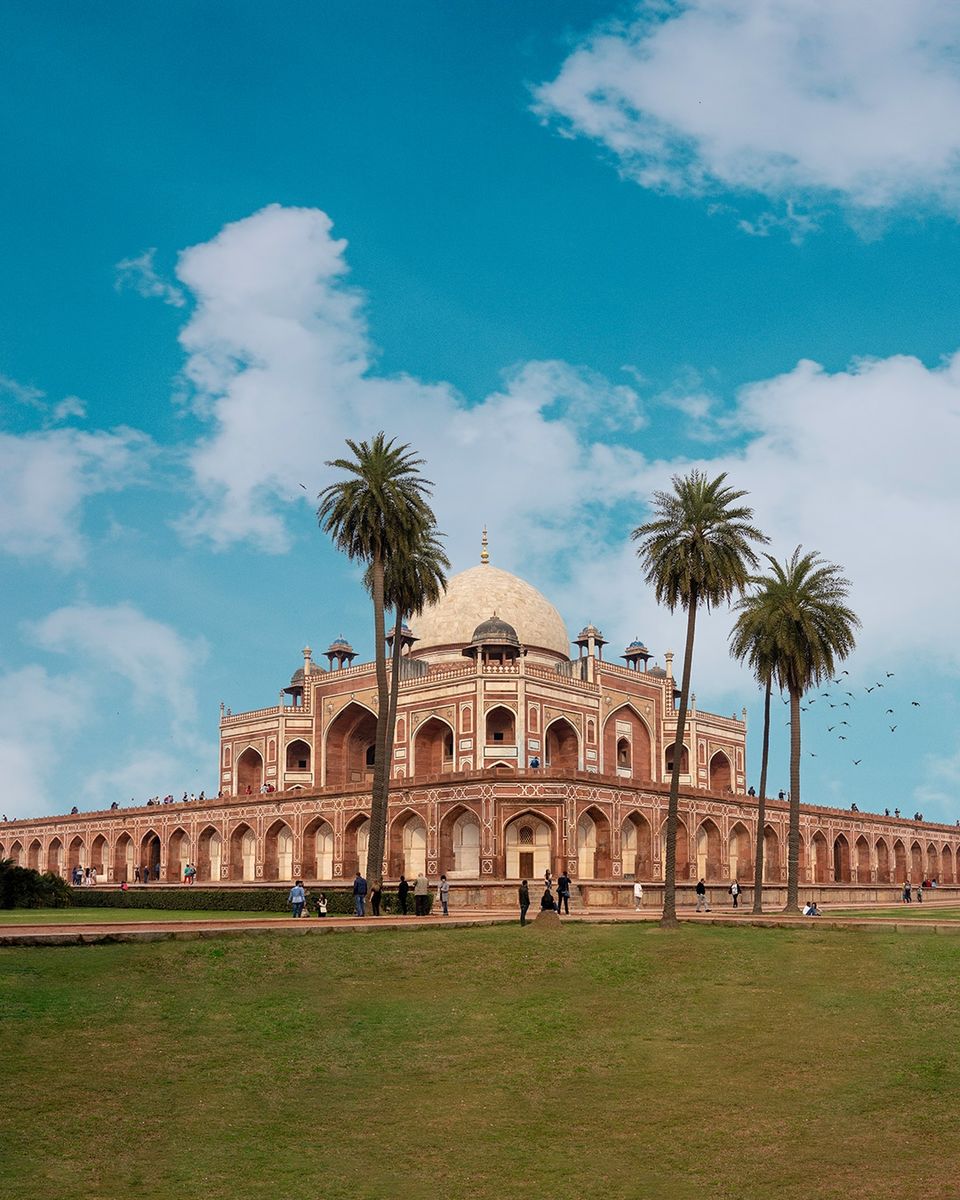 HUMAYUN'S TOMB
This splendid tomb was built in the memory of Emperor Humayun, the second Mughal ruler to ascend the throne.
It stands as a magnificent testament to the style of Mughal royal mausoleums. The tomb was commissioned by Bega Begum, Humayun's Persian wife, nine years after the Emperor's death.
Humayun's tomb or Makbara-e -Humayun is one of the best preserved Mughal monuments and was declared a UNESCO World Heritage site in 1993.
Hunmayun's wife wanted the tomb to be equal from all the sides, accordingly the architects and workers made her imagination into reality. Humayun's Tomb is a treat for people who want to learn about Indian History. You can also download Humayun's Tomb Audio Guide before visiting the place and can enjoy the free tour.
The place is frequented by visitors from foreign countries as well as from India itself too. It can get pretty crowded during the day time. A quick tip : Visit the place around 6:30 am to enjoy the place all by yourself.
Humayun's Tomb lies on the yellow line and the nearest metro station to Humayun's tomb is Jor Bagh on the yellow line or Jawahar Lal Nehru Stadium on the purple line. After you reach either of the stations take a rikshaw to Humayun's Tomb. It should not cost you more than ₹50.
The place is usually very crowded on weekend so try to avoid visiting on Saturday and Sunday. Tickets are not very easily available over the counter because of a long queue, so it is best to book the tickets online and avoid long queue. Price of the ticket is different for Indians and foreigners.
I was very happy to spend almost 5-6 hours in there and I think the place is highly underrated and it needs more recognition.