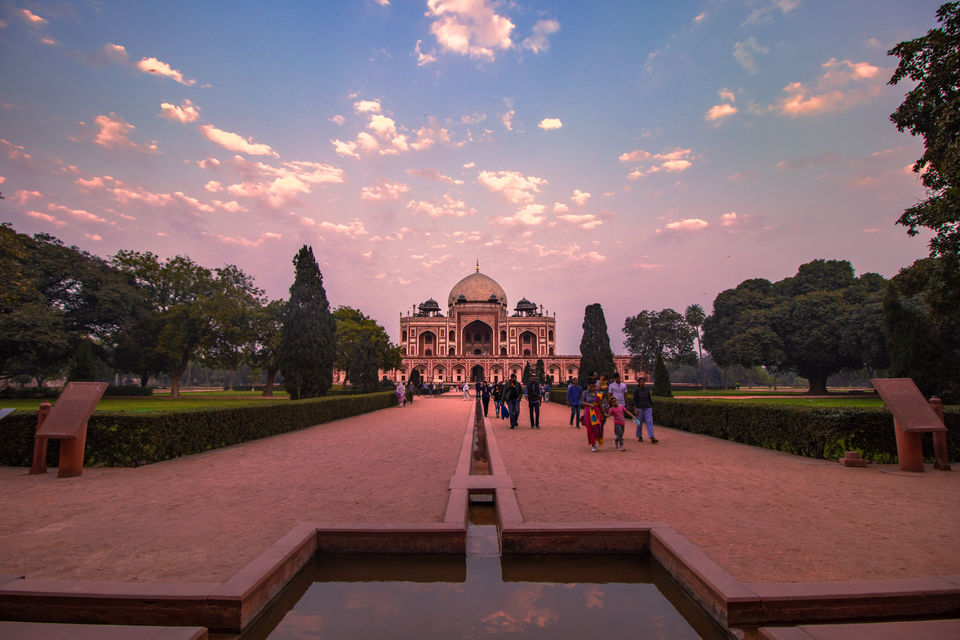 Where: Humayun's Tomb lies on the banks of Yamuna, close to the Dargah of popular Sufi saint Nizamuddin Auliya. The tomb is located at Nizamuddin East, New Delhi.
History- What most people don't know about Humayun's tomb is that it was actually built 60 years before the Taj Mahal and it was commissioned by Humayun's first wife, Empress Bega Begum who's also known as Haji Begum. Haji Begum chose Persian architects to build the monument and she also chose the location where she wanted it to be built.
Structure- Inside the premises of the tomb lies one of the most prominent designs of Mughal architecture-the garden squares with water channels, better known as Charbagh.
Humayun's tomb is a UNESCO World Heritage Site. The first ever structure to use red sandstone on such a big scale.
I've been to Humayun's Tomb numerous times and I've captured it in several moods and several angles. Here are some of them,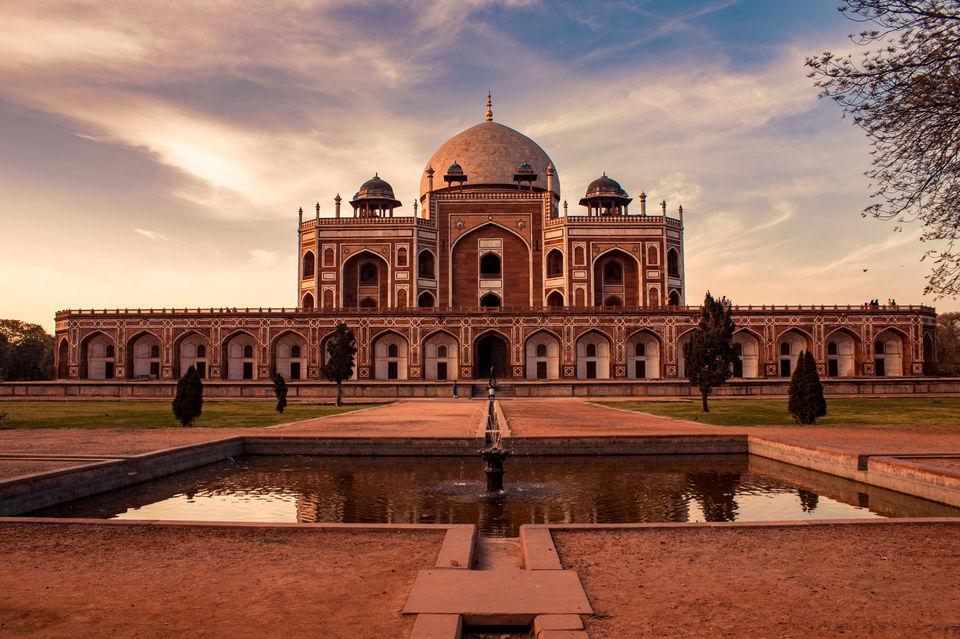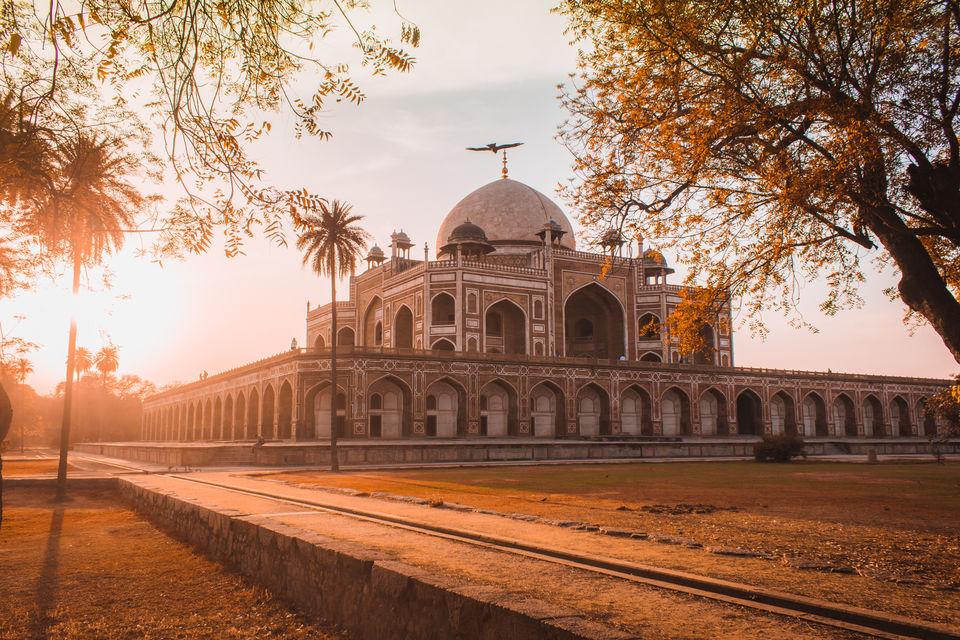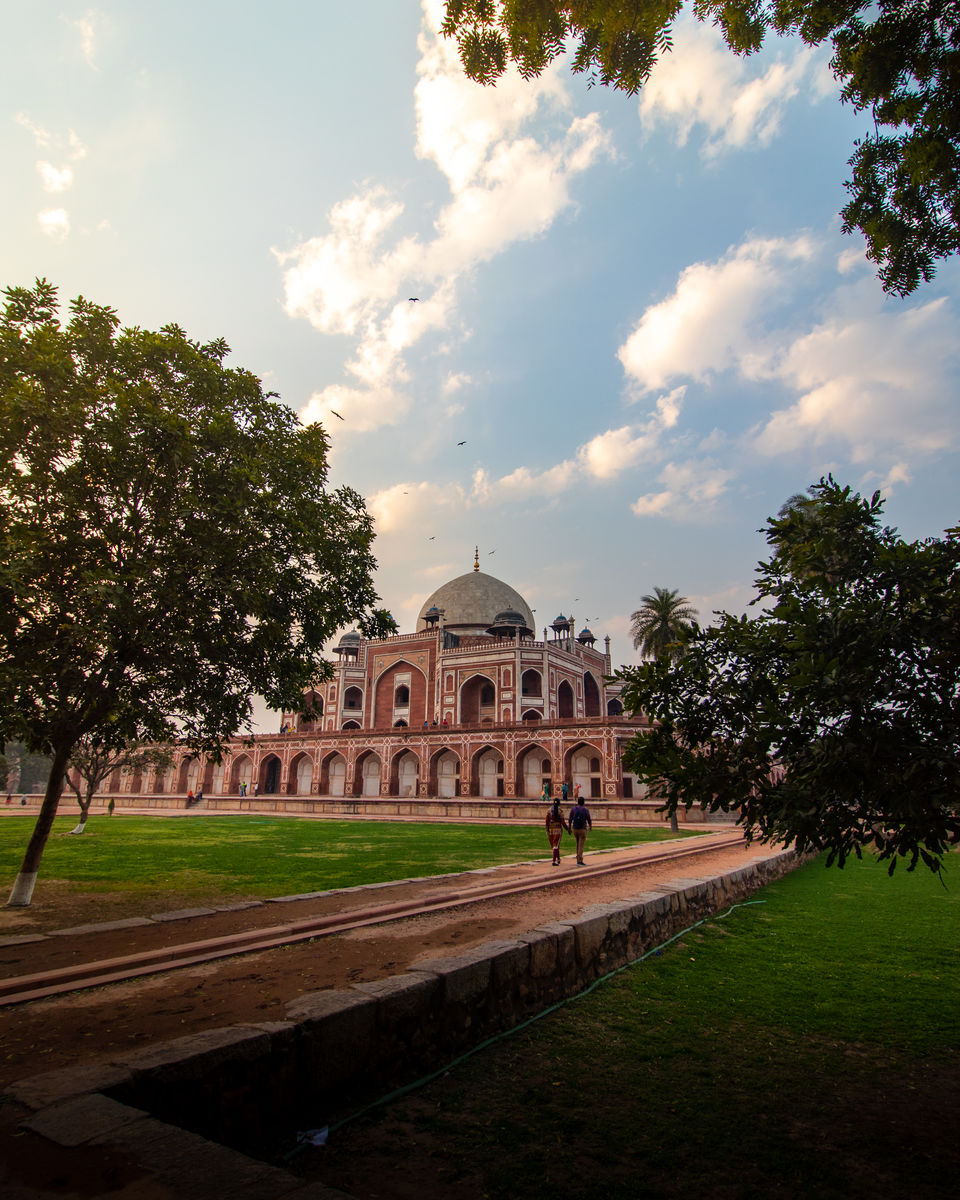 Humayun's Tomb stands within a complex of 27. ha. that includes other contemporary, 16th century Mughal garden-tombs such as Nila Gumbad, Isa Khan, Bu Halima, Afsarwala, Barber's Tomb.
It is definitely one of the most beautiful places in Delhi to spend time with your family/friends and cherish the serene surroundings.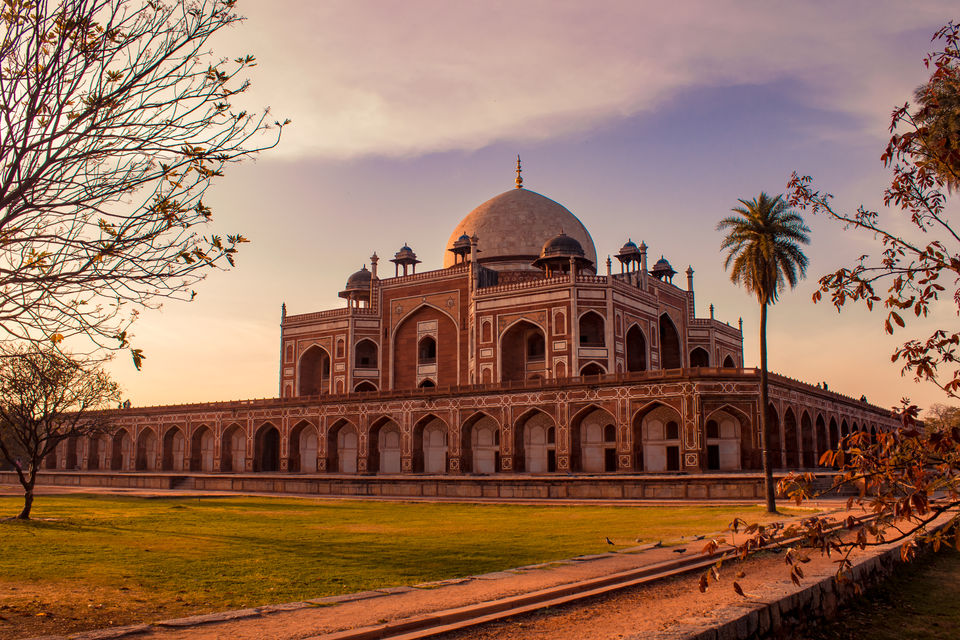 Photographers need to be on the lookout for their desired frames as this place never fails to surprise.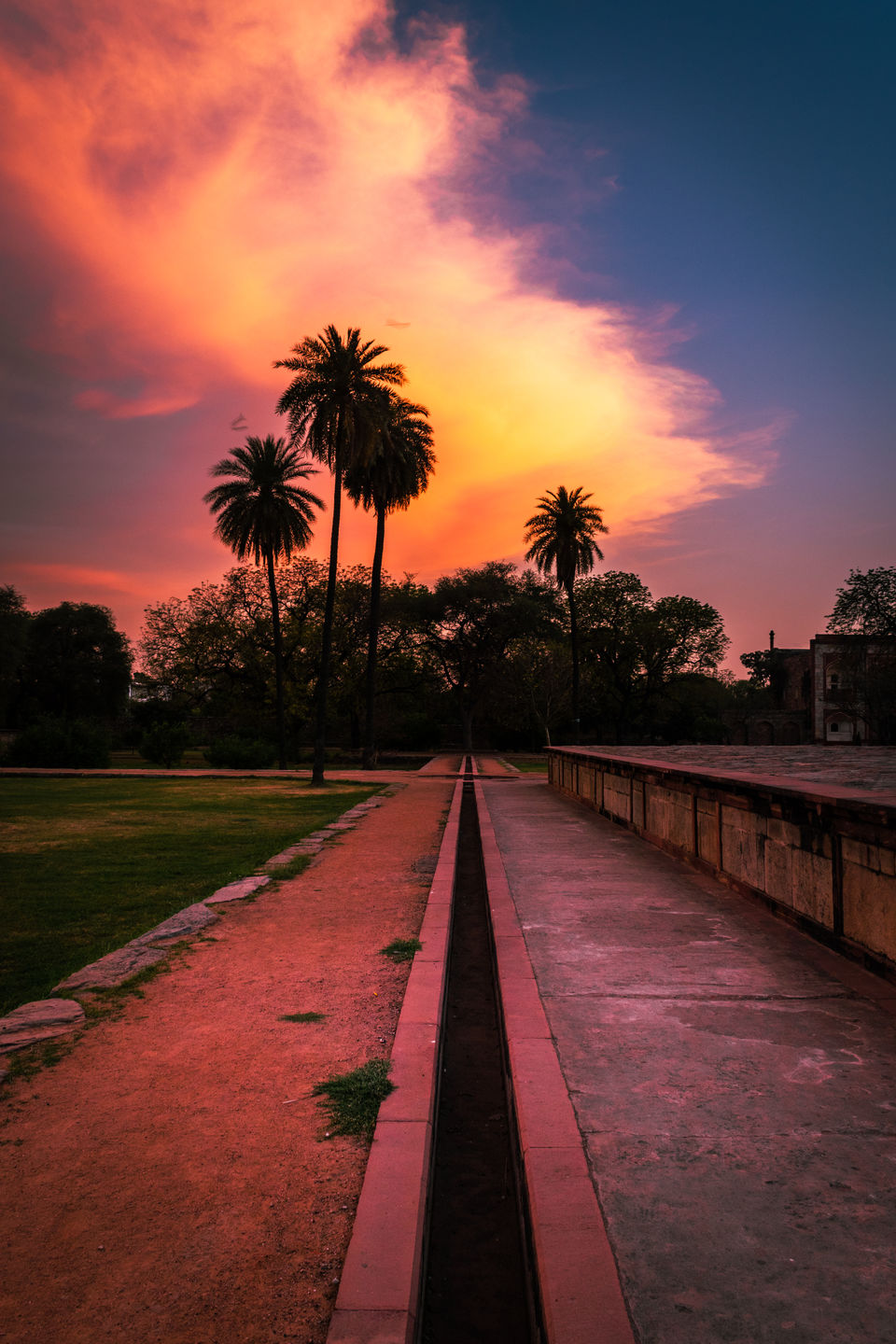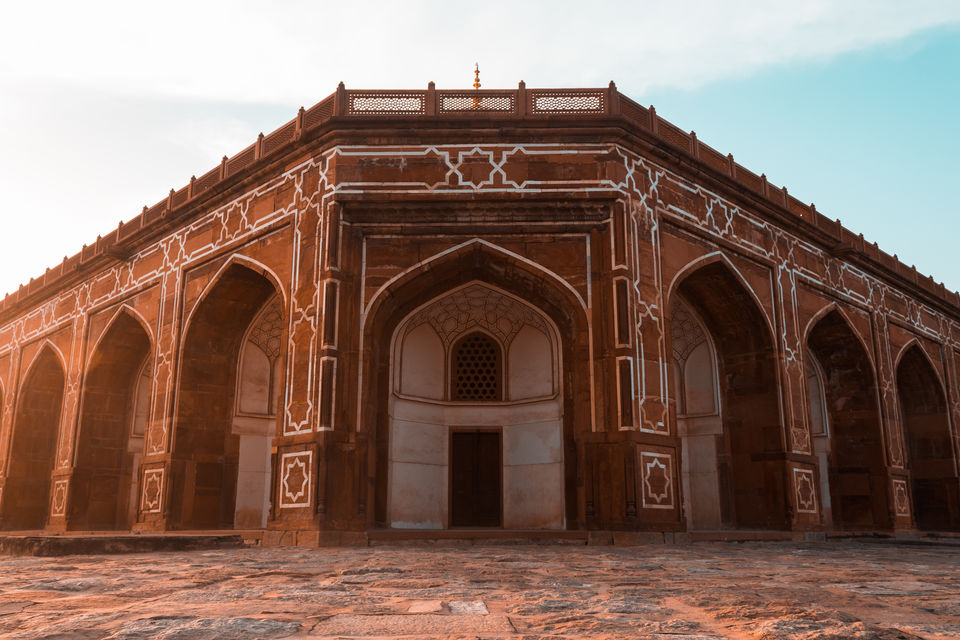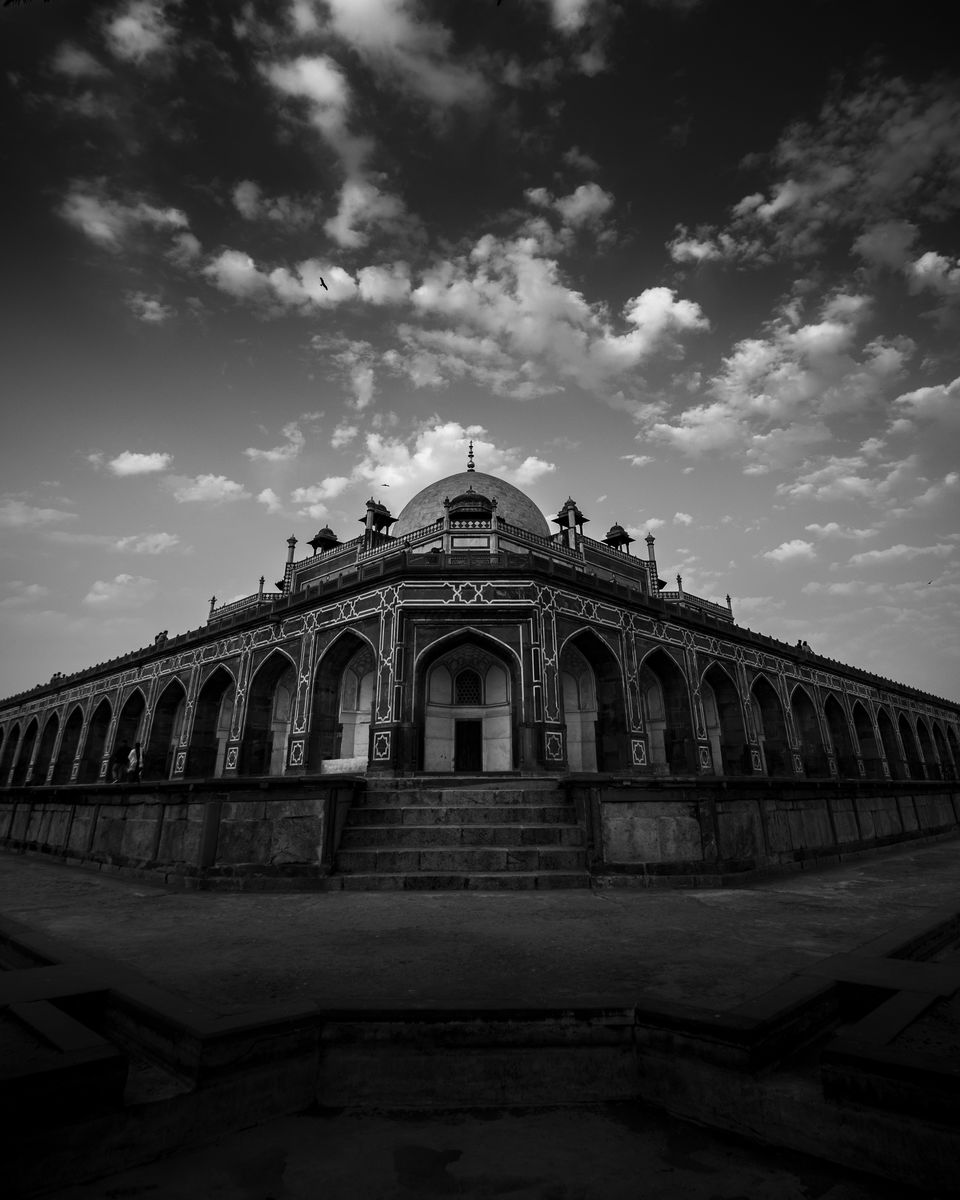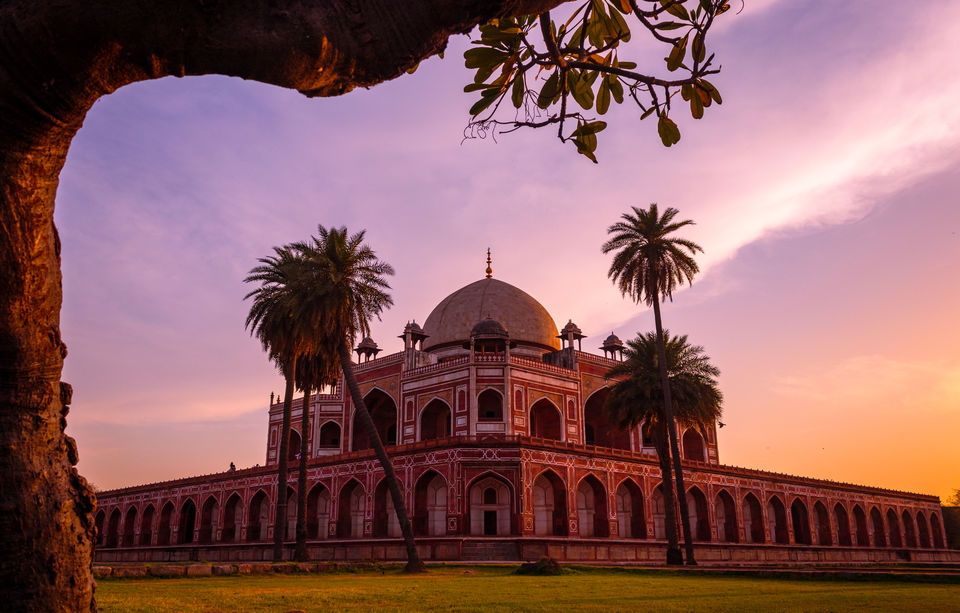 There are several smaller monuments as well along with the main tomb. It includes one that even pre-dates the main tomb itself, by twenty years, it is the tomb complex of Isa Khan Niyazi.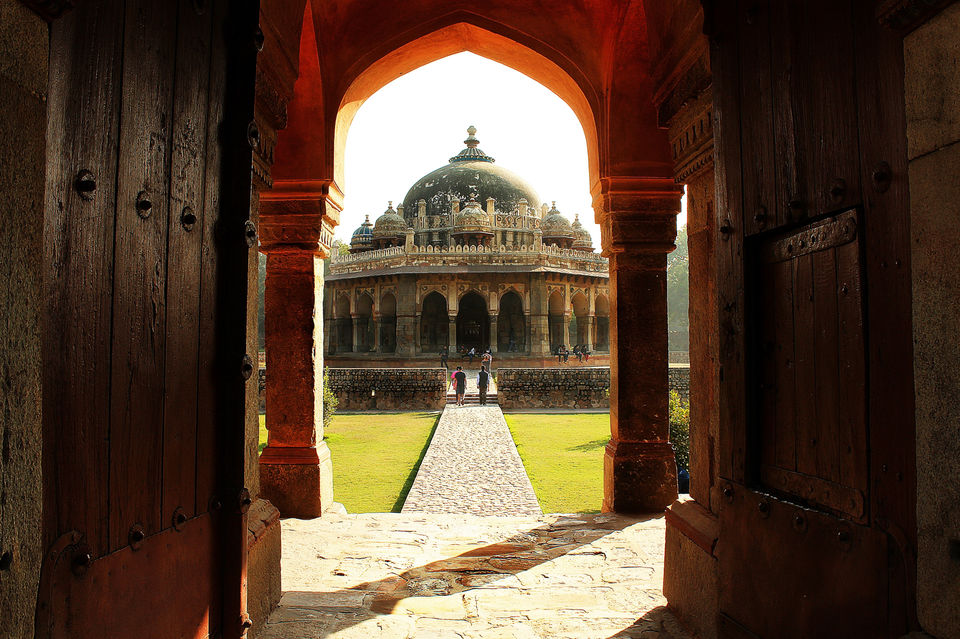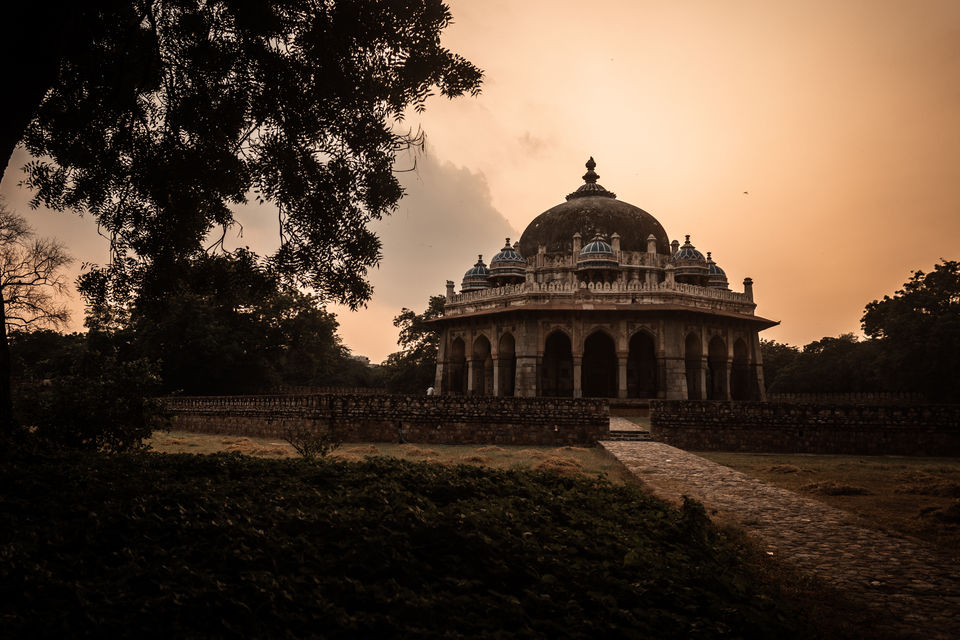 How to reach- You can take the metro and get down at JLN Stadium on the Purple Line as it is the closest metro station to the Humayun's Tomb, being only 2 kilometres away. It is also easily accessible if you plan on taking direct cabs/auto rickshaws from anywhere around Delhi.