It was 11.58 pm, 2 minutes before the start of another day, and it was now or never. I had done my research, looked at all the deals that there possibly were and zeroed in on one that matched what I needed. The only thing left was to lock it down. I got on the phone with my brother – my voice of sanity, and with quivering hands hit the 'book' button.
And just like that it was done. I had booked the tickets to my very first trip abroad. But the hard part was far from over.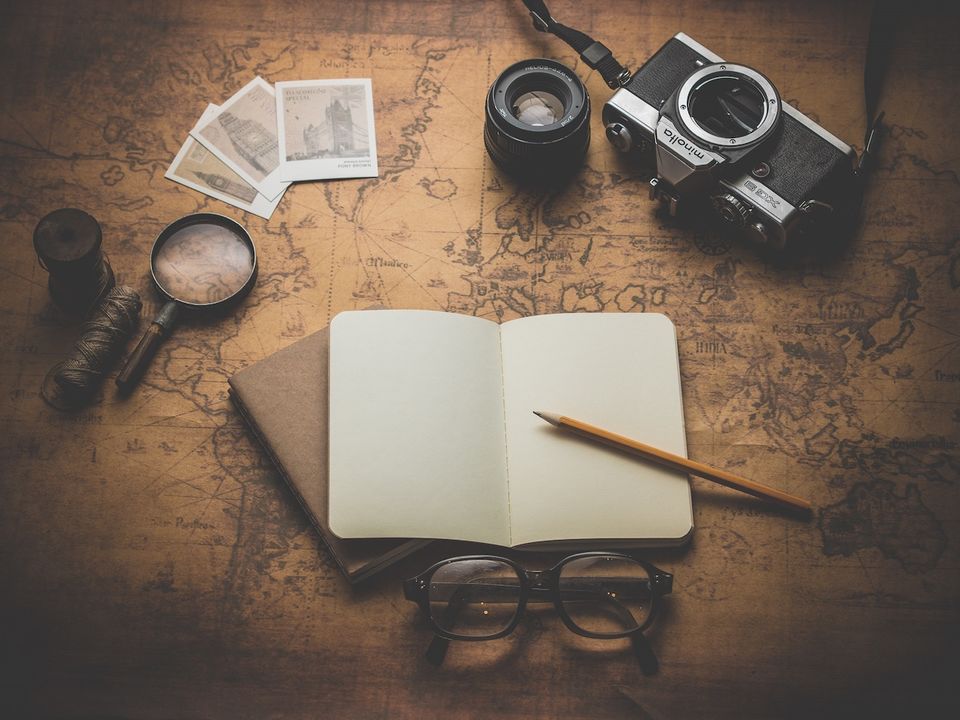 Most people make it look very easy. But even in this new world where everyone seems to be travelling, I feel a lot of pressure. After all, I will be spending a significant chunk of my savings and I really don't want to fuck this up.
I've been told horror stories of how every word you say is scrutinised in your visa interview, how the hotel you book might end up being very far away from where you eventually want to go, how your luggage and money might be stolen where you least expect it, and how even if none of this happens, you might still end up having a not-so-great time.
To calm my nerves, and to make sure I've done what I can to avoid spoiling my trip, I've decided to put down all that I know (from reading and talking to 'expert' friends) here. Maybe it'll help you, and me.
First things first – sort out your passport
The good news is that you can now apply for a passport online. For an Indian passport, just click here and follow the steps. Ideally, you should apply for it at least 4 to 5 months before your departure date. Because even though you should get it within 7 days if your papers are in order, this is still India (read: you don't want to risk it). Once issued, passports are valid for 10 years, after which they have to be renewed. If you're in a hurry, apply for a tatkal passport – simply choose Tatkal under the 'type of application' category. You have to pay a higher fee for this, but usually the passport is sent in 3 days.
Decide on your first foreign destination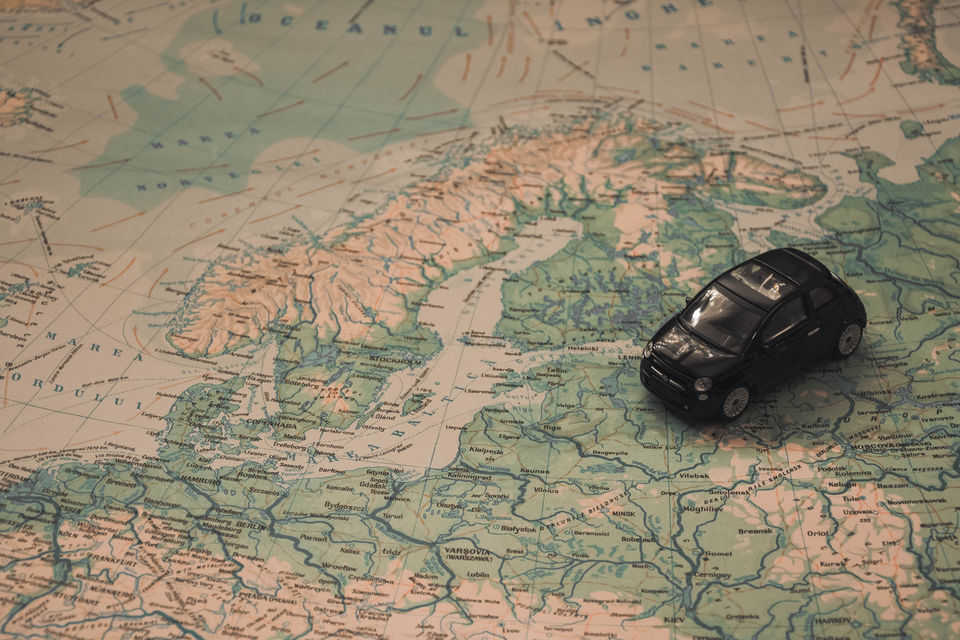 Now, I can't tell you which destination to pick for your first big trip abroad, but I can help you narrow it down. Don't pick a place just because it's popular with the crowds. But on the flip side, you don't have to pick an offbeat destination to have an offbeat experience (just stay away from the popular attractions, keep checking in with the locals and eat authentic, native food and you should be sorted). To save money, make sure your destination has good public transport and ample street food. Oh and avoid the tourist season, which comes with sky-high prices and packed spaces. Finally, make sure the weather at your chosen destination is amicable for the month of your travel.
Your flight tickets, your hotel stays – everything should be refundable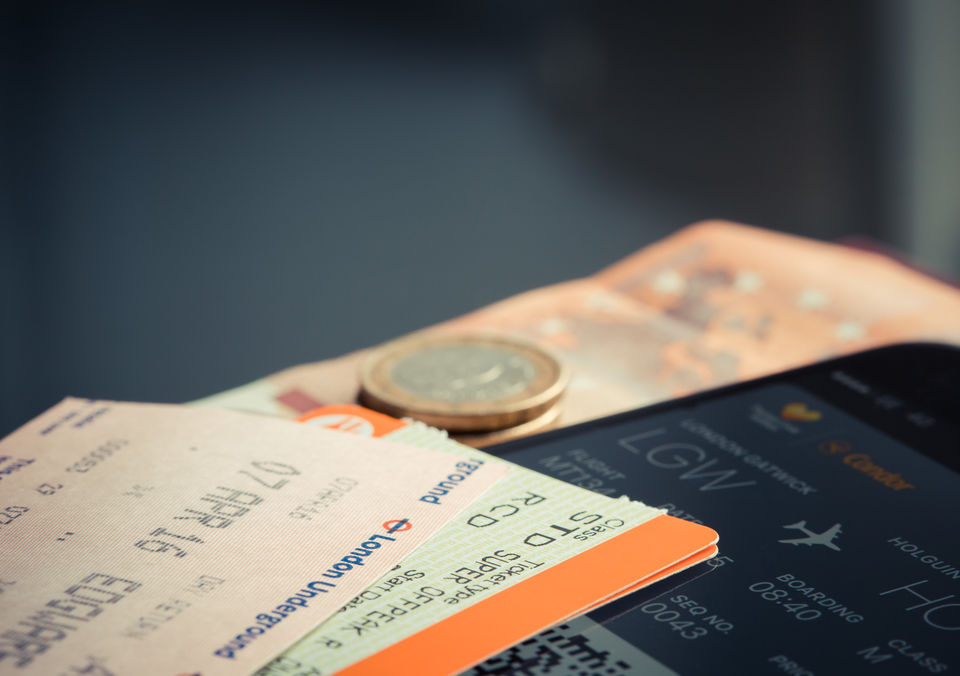 Spontaneity, unfortunately, is not an emotion that sits well with the authorities. So for most places to which you require a visa, you will also need to show your confirmed flight tickets and hotel reservations. But this of course, doesn't guarantee the visa. Which is why you need to book flights that are cancellable. If you read the terms and conditions, you'll find flight operators that offer a full refund, provided you have the official denial of the visa application. Same goes for hotels. Booking.com lists severals hotels that offer 100% cancellable bookings. 'Flexible' stays on Airbnb also refund your whole amount, barring the service fee. Once you get your visa, just cancel your hotel bookings for cheaper options.
Figure out your visa process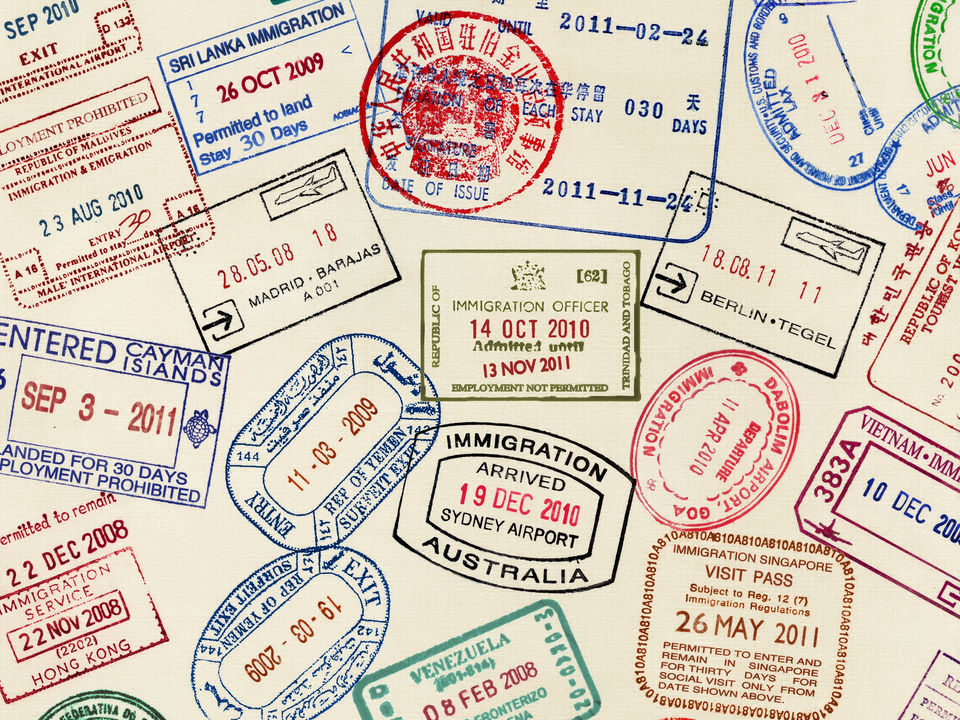 Unfortunately, citizens with the sad Indian passport can only visit a small number of countries without a visa. If you've picked a country that allows visa on arrival, then congratulations, you're one smart cookie. But if not, then start putting your documents together. Most visas will need your flight and hotel bookings, travel insurance, salary slips, your income tax returns, bank statements for the last six months and a letter from your employer. At the end of it, if the authorities are satisfied that you have reason to come back to India after your trip, they'll give you a visa.
Yes, you absolutely have to get travel insurance
Murphy's law says that "whatever can go wrong, will go wrong". So if you want to avoid hefty bills, get a travel insurance before you set off. Look at some policies offered by reliable companies, compare and contrast and pick one that suits your needs. Insurance Pandit is a good place to browse policy offers. For the Schengen visa, there is an approved list of Indian companies, and you can buy only from these names. Most good companies will send the insurance via email immediately, so there's no hassle.
Immigration checks aren't as scary as they are made out to be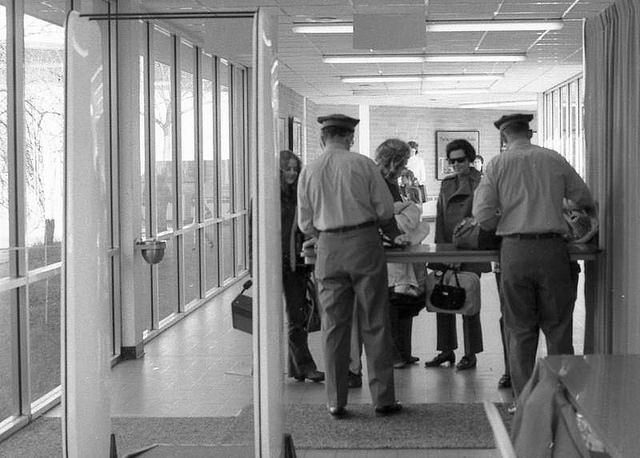 The truth will set you free, even in the case of immigration. Unless you are trying to hide something, immigration check should be a smooth sailing process. Get your passport stamped at immigration, let security scan your handbags, dress decently and talk politely, answer the usual questions (reason for travel, length of stay, etc) and you'll be done in no time.

Credit card or cash – which is safer to carry?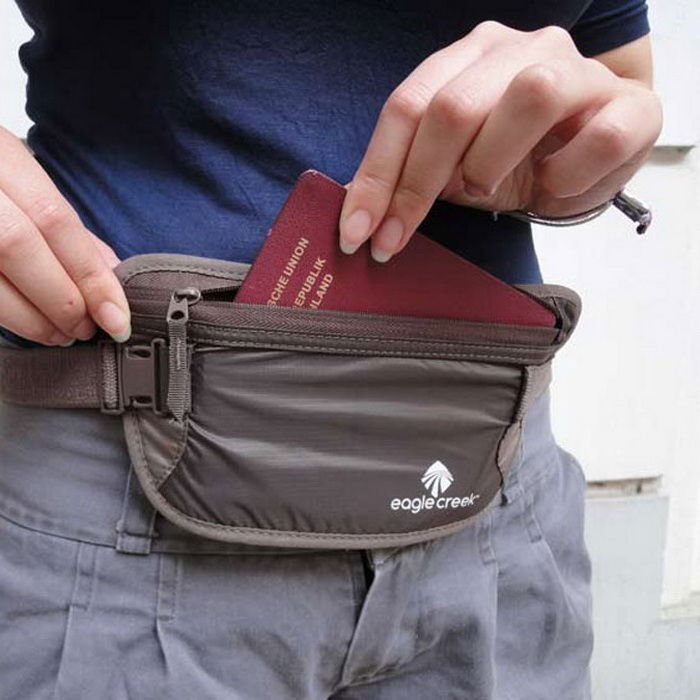 No matter where you are travelling, carry 90% of your money in a debit card and 10% in cash. If there are two of you travelling together, divide the money into two cards, so you can use it separately as well. Withdraw money from ATMs whenever you need it, and don't worry about the ATM fees – they will be negligible. As for the cash, keep it in hidden money pouches and inside pockets all on your person. Divide up the cash and keep it in different places to lower the risk. Do not use open tote bags – stick with crossbody bags with zips, which stay close to you at all times.
What to do with your phone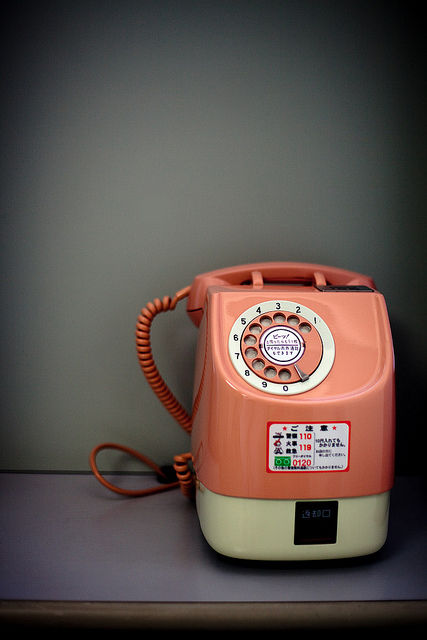 As soon as you get on the plane, switch off your mobile data. Telecom companies are notorious for overcharging ridiculously on roaming. When you arrive, you'll get WiFi at most places. This means that you can use Whatsapp to communicate back home, which should suffice, especially since you're on vacation. But if you cannot go without checking your email or think that you'll need to make calls, then get a local SIM card – they are cheap and give you internet connectivity on the go.
What not to pack for your first trip abroad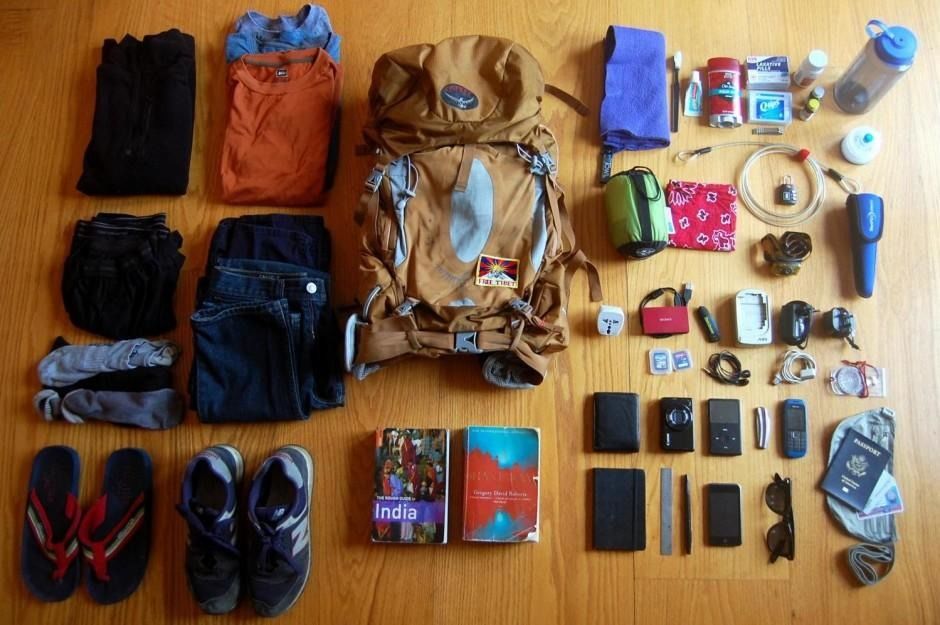 All non-essentials stay out of your bag. And this includes those five t-shirts you are including as options and the high heels as well. Pick a decently-sized backpack (think of all the stairs, crowds and uneven pavements you'll encounter – you don't want to be dragging around a strolley/ wheelie bag), put in only your essential clothes and toiletries and experience the joy of travelling light. Don't skimp on underwear – pack one for every day you are away, if possible. For other things, there are always stores around to acquire what you don't have.
How to make friends and have a successful trip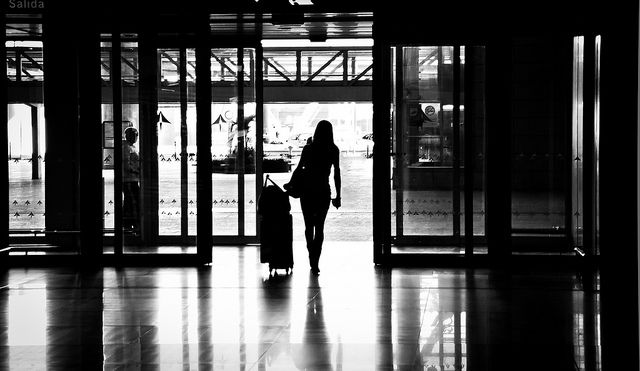 Wherever in the world you go, people will talk to you if you are polite, interested in what they have to say, aren't too nosy about their personal lives and are a decent conversationalist. If you go a step further and learn a few sentences in the local language, research about what is culturally acceptable and are open to new adventures, then you should have no problems in making new friends.
The success of your trip depends on two things. One, your capacity for research, and two your openness to new experiences. Read guides for your destination, go through some personal blogs for first-hand accounts, talk to fellow travellers on Tripoto for advice and ask friends who have been there before. These should prepare you well in advance for the bigger things, so that you can let spontaneity take over once you get there!