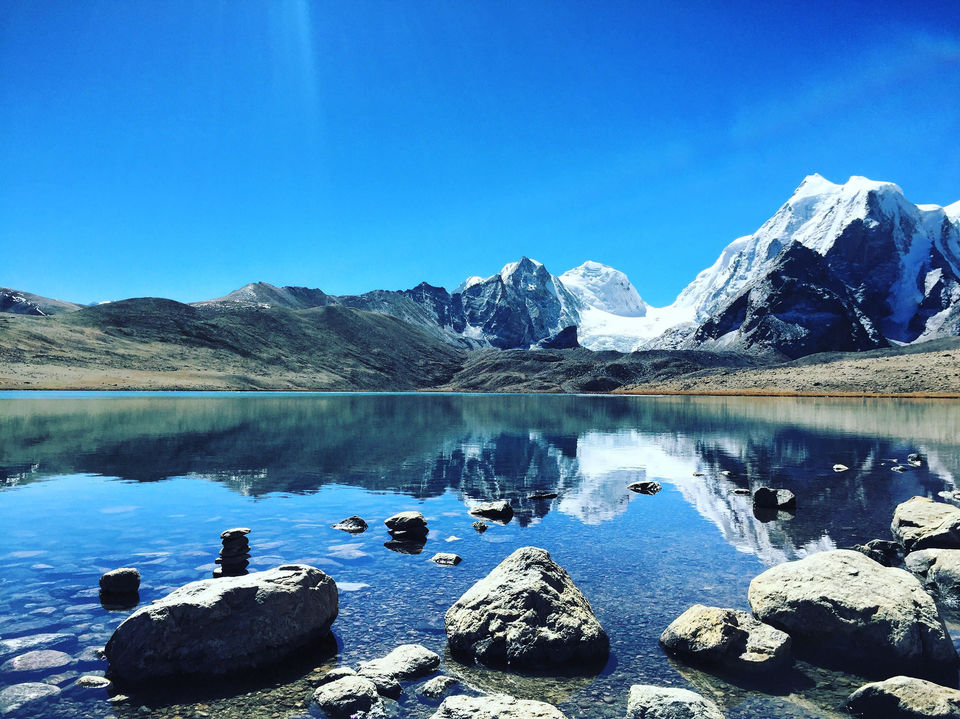 "I plan once a year trip with my cousin and Goa has been out favorite spot for the past 3 years as we look for a vacation but this time we decided to visit Sikkim and I must say it turned out to be an adventure than a vacation for us"
Places covered:
Gangtok
Nathula Pass: Changu lake
North Sikkim : Lachen and Lachung
Detailed Itinerary: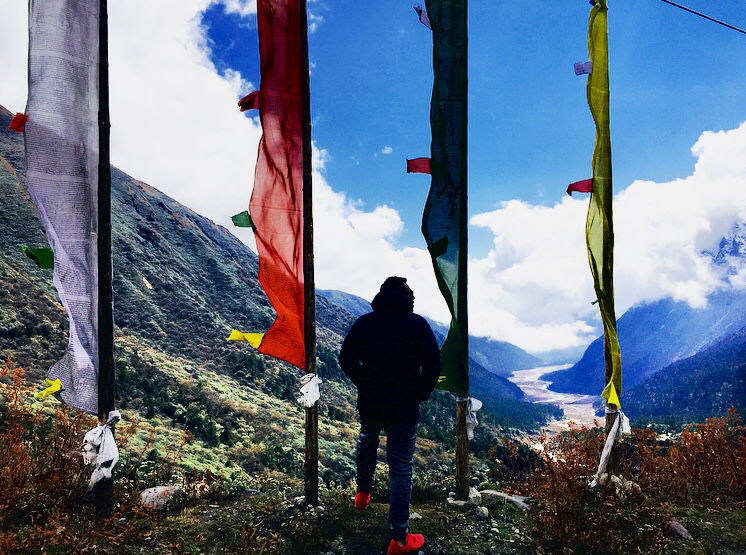 Day 1
We took a flight from Delhi to Bagdogra and took a taxi from there to Gangtok. I would suggest taking a private taxi as the start of your journey should not be a struggle and the view while going to Gangtok is beautiful specially Teesta river is pretty amazing. It takes about four hours to reach Gangtok but if your reaching during the evening time you might end up finding some traffic. We were tired as it was almost 7 pm by the time we reached bt not tired enough for some local beer ("Hit" is the famous local beer) and of-course some momos. we came back and slept as it was a tiring day.
Day 2
we decided to keep it local, So we were roaming around Gangtok and as I slept early last night which is usually not the case I went for a early morning walk. I don't know if someone has said that before or not but the best time to explore a hill station is early mornings as it is just beautiful in a different way. I got the an Amazing Picture of MG marg market which is usually not possible to get during the evening. I came back and was all set to explore some great food as Gangtok markets are opened in the morning and also get closed around 8 PM except restaurants unlike Delhi markets. We started with some amazing breakfast 'waffles and Smoothies' at Kelly's cafe a shop on the streets of MG marg they were really good as I went back a few more times during my entire trip and about 150rs per person which is pretty well priced.
We explored MG marg market during the day and one of my favorite place to eat was Baker's cafe. The place feels just right for a hill station and their food is mouth watering including their Panini Sandwich and Hazelnut Coffee. During the evening we explored some local bars and also gave out Id proofs along with passport size photograph for getting us a permit for Nathula pass along with formalities required for Lachen and Lachung which was going to be our itinerary for the next few days.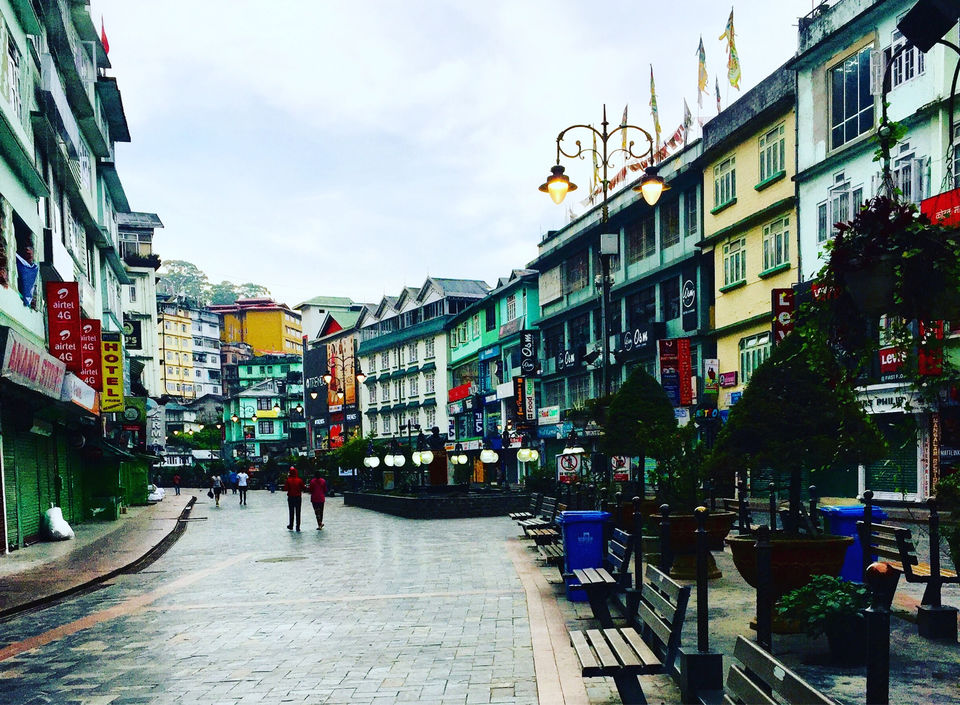 Day 3
We had to leave early morning at around 7 AM for Nathula pass, so we had our documents ready along with the cab waiting downstairs to take us to Nathula pass. It is a journey you can do within a day, so you can comeback to Gangtok by the evening. We were wearing leather jackets but were suggested to rent a jacket which can keep us warm and protect us from the rain as it was raining on our way to Nathula. We rented jackets at about 100rs per jacket from a shop and it was a life saver as we got to experience live snow and it was freezing out there on our way back I was able to capture the view of changu lake like I had only seen in movies. We reached Gangtok at around 5 PM and had dinner early along with their local red wine Saino which became my favorite drink during my entire trip as we had to leave early tomorrow for our 3 days trip to Lachen and Lachung.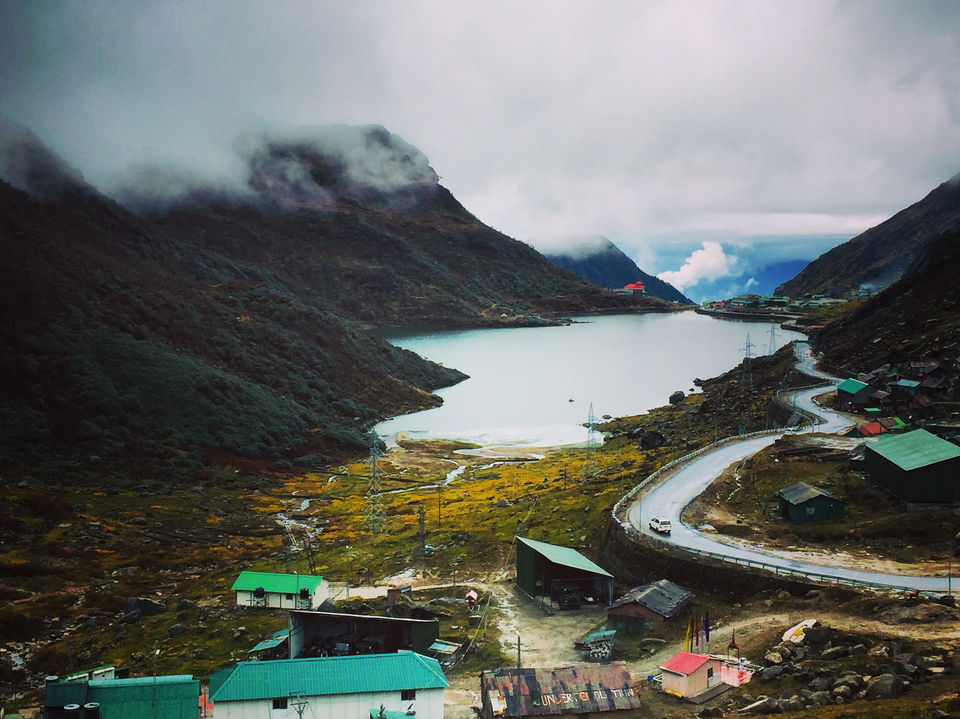 The next morning we left early again for Lachen as it was going to be a 6-7 hour long journey. We stopped by at a few spots but the entire journey was really beautiful and full of waterfalls and mountains like I had never seen before. It seemed like I am travelling through the sets of Bahubali movie which has one of the most beautiful view I had ever seen in movies. The best part once you reach a certain check post you have to dump all the plastic bottles and poly bags if you have any as they are not allowed above. We have rules everywhere but the way they are followed in Sikkim is commendable. we reached Lachen at about 7:30PM and we were at a home-stay so had to follow their rule of early to bed as the next morning we had to leave to Gurudongmar Lake, so it is suggested you leave around 5AM as that place lacks in Oxygen and is at about 18000ft.
Day 5
we left early morning and I can only say one thing it was not an easy travel specially for elderly people and people who are not comfortable with off-road hills. I would recommend to travel with empty stomach or with minimal food intake if possible to be on a safer side. I can't say enough about the view I was getting during my these 3 days of Lachen and Lachung. It was like a movie to me and the fact that such beautiful places exist was taking away all the off-road travelling I was doing to get to one spot and then another. Another thing I really appreciate about our ARMY is that your check in and check out is logged at every post during your visit to these places to keep strict records of the visitors keeping the place more secured compared to other places I have seen. we Reached at Gurudongmar Lake and it was nothing less than a scenery to me. I got to capture some of most beautiful pictures I have ever taken in my life and then after been touristy I just sat there for some time as I couldn't get enough of that place. We had to leave soon as it is suggested to leave that place before 12 noon due to lack of oxygen. We left for our home-stay at Lachen as we had to leave for Lachung as well after lunch. We left for Lachung after lunch and took us about 3 hours to reach Lachung. We followed our early to bed way as you are supposed to eat on time in home-stays. I really like the food at all the home-stays I had been visiting as it was basic and we were always hungry after those off road travelling.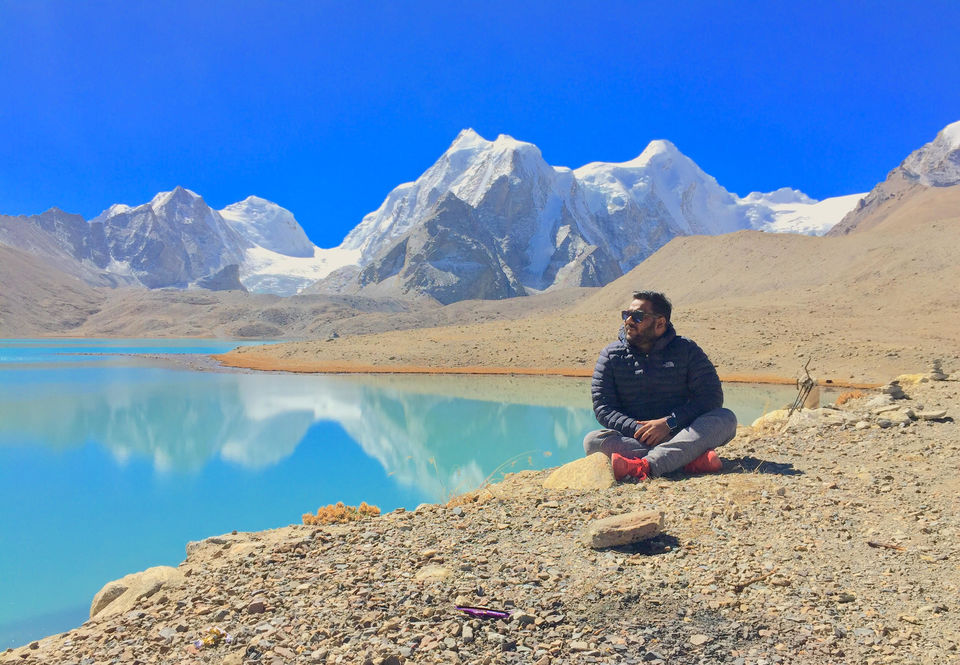 Day 6
We left early morning again and left for Zero point and Yumthang valley by this time we had already bought a warm jacket as otherwise I wouldn't be here writing this blog by now and it was a lifesaver. Zero point also has pretty views but I was enjoying the views on my way more than the destination. I got to try coffee brandy there which tastes like a hot version of baileys, so definitely a good hack for winters. we came back to Lachung for Lunch and then left for Gangtok. we reached Gangtok by the evening and were pretty tired, so we slept early but this time no waking up early next morning.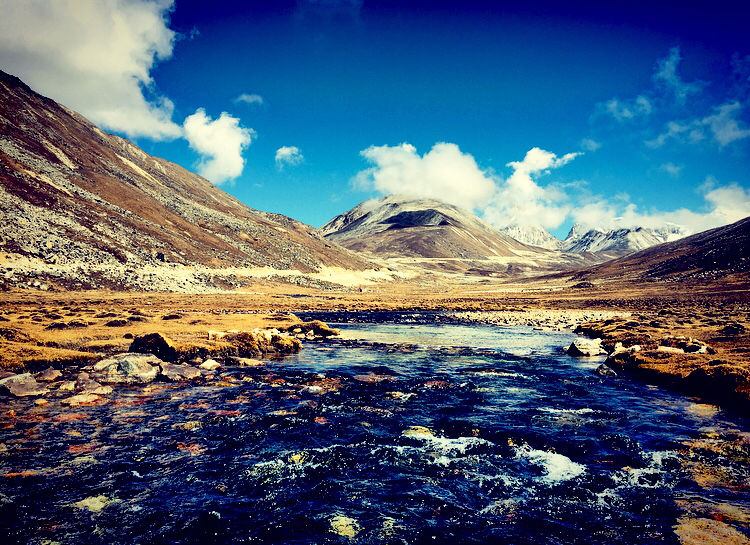 Day 7
I loved the basic food of all the home-stays I visited during my past few days but I was missing my Gangtok food with all those cafe's and of course Momos. I honored my cravings and had a lot. This was our last day in Gangtok, so we went out for shopping to buy some of the must take back items like the famous Darjeeling tea and some of the traditional items. We were already feeling sad with the thoughts of going back to our regular life's, So we had some extra 'Hit' beers that night along with our tasty Saino wine. The next morning we left for Bagdogra and took our flights.
Some takeaways : This place is more about the journey as well as the destination.
As I said in the beginning this was an adventure for us more than a vacation.
Also, if the rest of our country can follow these basic rules which Sikkim people are already following we will be in a better position already.
Pictures below.
Regards
Tarun jeet Singh