If you are missing the outdoors, and are looking for a secluded getaway, then head to the sunny beachside at Kathadi North, a destination near Rameshwaram, where you can embrace the outdoors in absolute abandon.
Feel the sand in your toes and get into a tropical state of mind at the Kathadi beachside, located 32km away from Rameshwaram. The Gulf of Mannar and the Palk Bay here offer incredible opportunities for adventure lovers, who like hitting the beach for a break.
Check out the video to get a glimpse of life in deep south.
How to reach Kathadi North?
The airport nearest to the location is Madurai, from where you can take a taxi to Kathadi. The nearest railhead is 3km away at Uchipuli Railway Station.
Where to stay?
Stay at a gorgeous boutique homestay with four little white cottages, each with a coconut thatched roof, surrounded by tall palm trees, which make for quite a dreamy setting to spend your days in pure seaside bliss. The setup is minimalistic and each cottage is furnished with twin beds and has room for an extra bed.
A family bungalow that can accommodate almost up to 6 people serves as great accommodation option for a group of friends or family. For budget travellers reaching here, 4 tent pods are available that can accommodate 2 people each.
The beach bungalows at Kathadi North are 32km from Rameshwaram Temple and 18km west of the Pamban Island Bridge.
This offbeat beachside holiday is organised by Quest Expeditions, where dreamy beach bungalows, sand, surf and good vibes give you the holiday you deserve.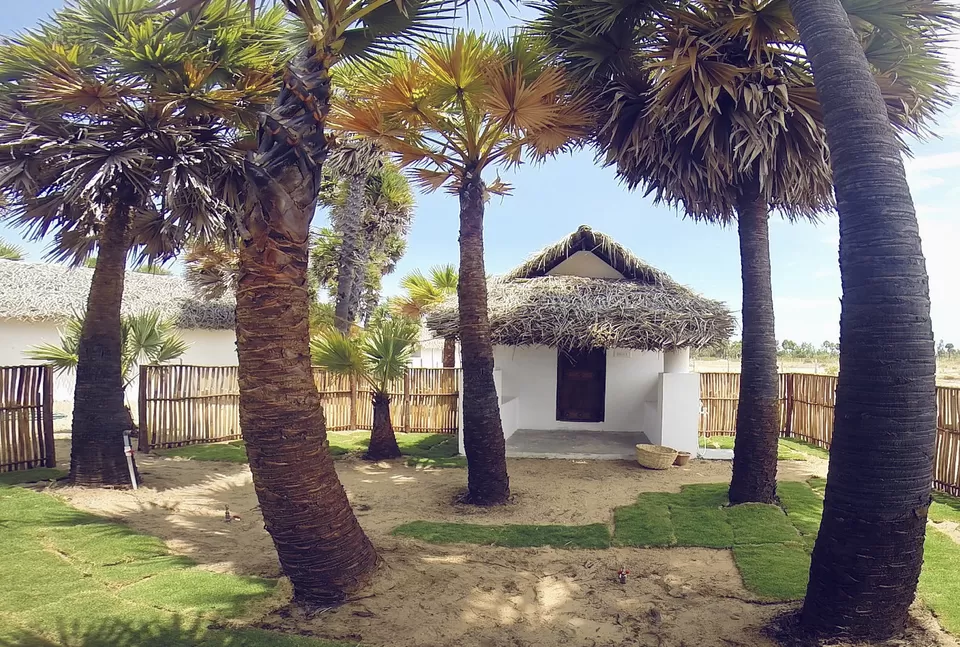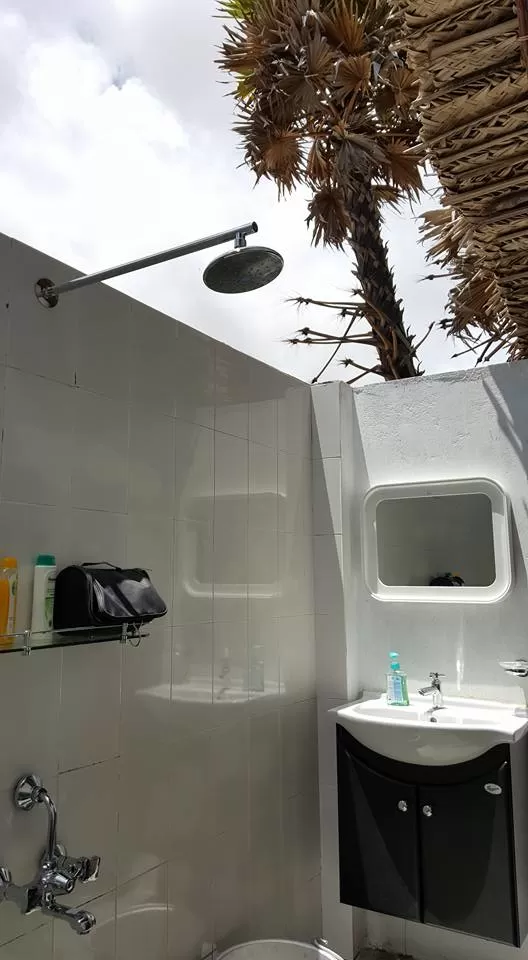 Cost of accommodation
Cottages: ₹3,000 per night for single occupancy and ₹3500 for twin occupancy.
Bungalow: Quad occupancy ₹7,000; Extra bed ₹750
Tents: Single occupancy ₹1,250 Twin occupancy ₹1,500
What to eat?
The homestay offers a complimentary breakfast under the shade of the palm trees every morning during your stay. Other meals need to be booked in advance and fresh organic seafood, rice and vegetables will be freshly prepared based on your food preferences for lunch and dinner. The menu is updated based on the availability of fresh products.
Water sports to try out during your stay
When you're step away from the call of the waves, it's hard not to feel the adventure. The team at Quest organises a kayaking and SUP (stand up paddle) day trips for visitors along the coastline of Rameshwaram. Explore the waters around two islets nearby and the Pamban Bridge as you ride the waves assisted by adept outdoor enthusiasts at Quest. Enjoy snorkelling in the shallow coral reef of Mandapam.
Guided kayaking trip: ₹1,499
SUP half-day trip: ₹3,500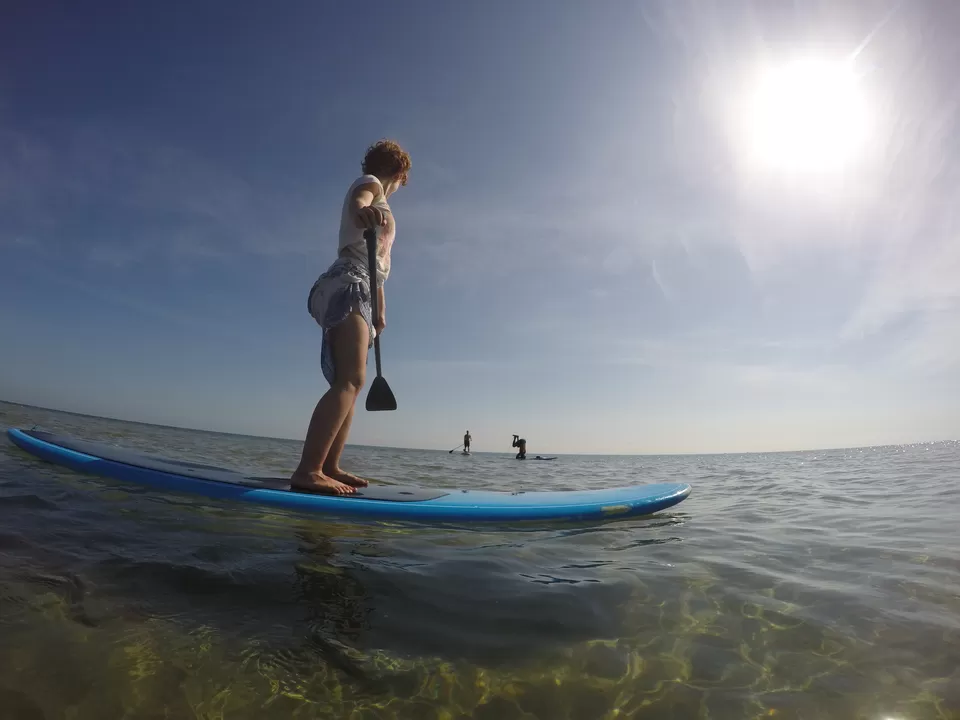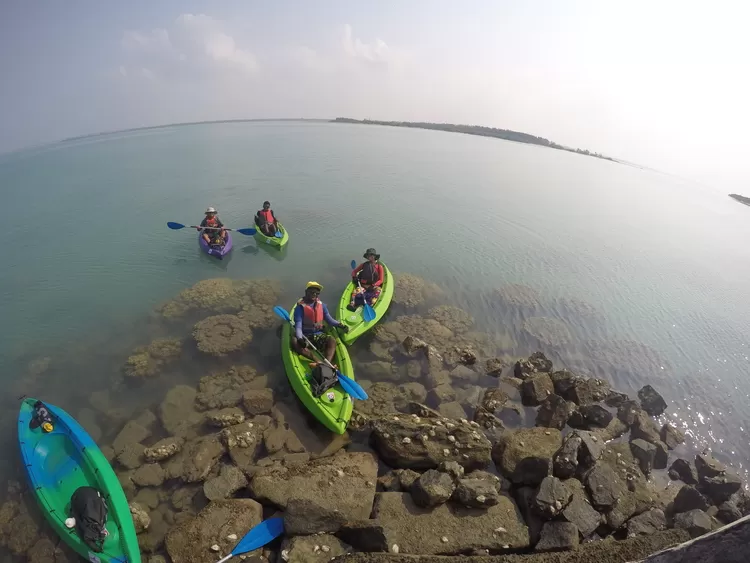 Learn kiteboarding over a weekend
Learn a new skill while spending an exciting weekend at Kathadi North with the team of Quest Expeditions. The team of water sports experts will guide you through a 3-hour kite lesson during the weekend. The experience is best suited for visitors on a weekend getaway to Kathadi from Chennai and Bangalore. A certificate of competence is awarded to successful participants.
Saturday & Sunday | 1 night/ 2 days or on request
₹ 9,250 per person | Minimum 2 & maximum 6 per batch.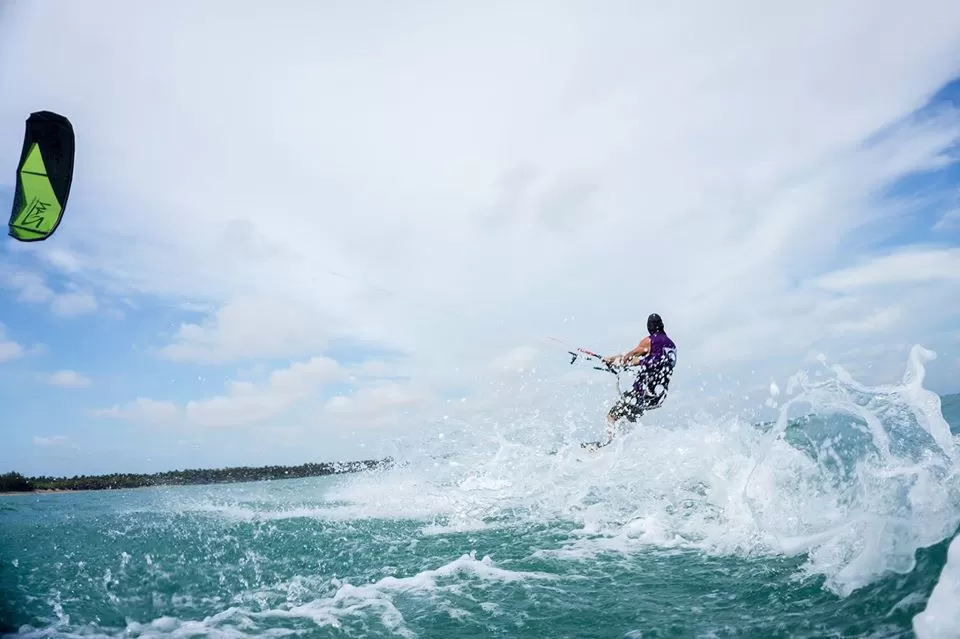 Explore the land's end at Dhanushkodi
A guided safari of the ghost town of Dhanushkodi can be an exciting opportunity for visitors to explore the land's end at the southern tip of the country. This abandoned town has a rustic charm to it that remains unique and brimming with mythological relevance for interested visitors.
Temple tour at the Ramanathaswamy Temple
This sacred site for pilgrimage for Hindu Shaivites and culturally-inclined travellers stands at a short distance from North Kathadi and exploring this ancient pilgrimage site could be a great day trip idea.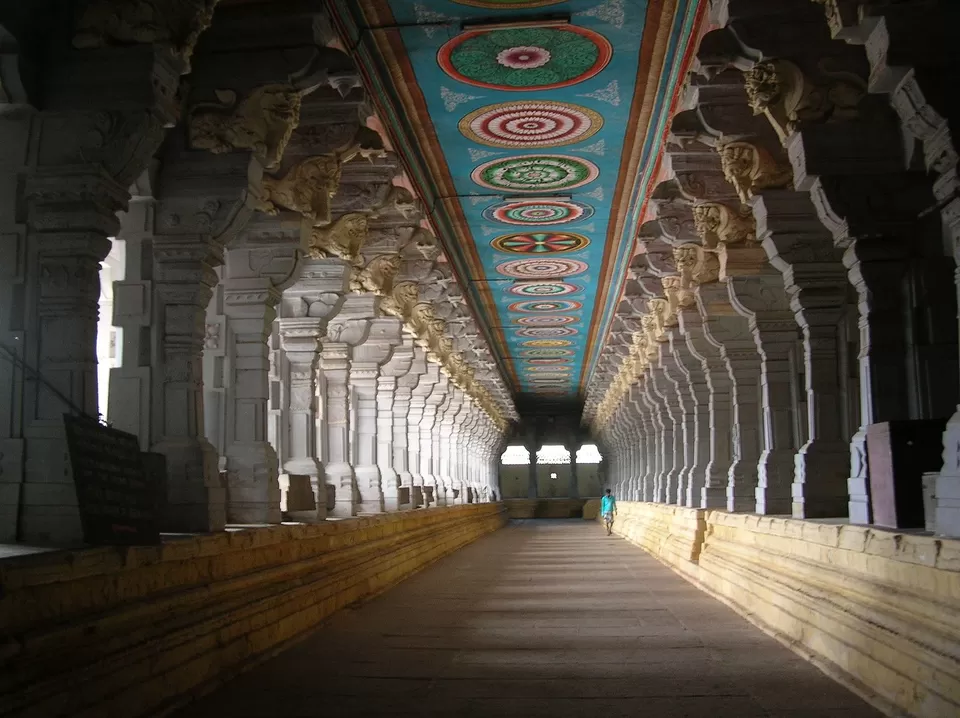 Click here to check out more information about Active Tours organised by Quest Expeditions at Kathadi North.
For quiet beach bums, this incredible escape gives you ample time to perch on a hammock and read a book of your choice and make memories as you enjoy the sun each day.
If you have been to this offbeat corner of the country and explored it in a unique way, share your travel story. Tell us about your adventures at these unexplored beaches and help other travellers plan a trip to a similar destination.
All images have been sourced from Quest Expeditions, unless otherwise mentioned.
Frequent Searches Leading To This Page:-
kathadi north beach, kathadi north ramanathapuram tamil nadu