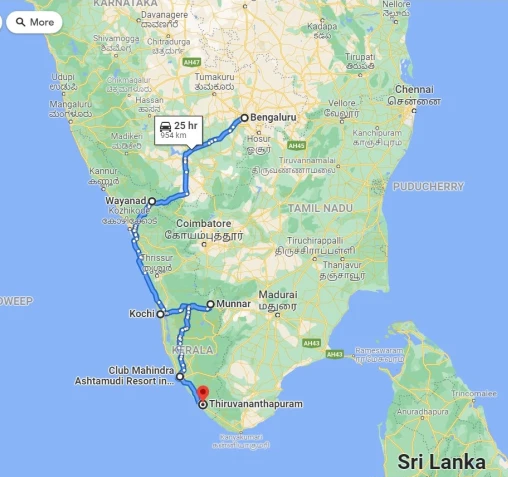 Trip schedule
22nd Nov. Bangluru - Wayanad (2 nights)
24th Nov. Wayanad - Cochi (1 night)
25th Nov. Cochi - Munnar (3 nights)
28th Nov. Munnar - Ashtamudi (3 nights)
1st Dec. Ashtamudi - Trivandrum (1 night)
2nd Dec. Trivandrum- Delhi
When a Washroom Got in the Way of Thatte Idli
The last time we planned a trip to Kerala, our elder son went down with a liver infection. It was actually a blessing in disguise because, much to our dismay, a relative had been planning to hop on to our Kerala wagon. Don't get me wrong, she's a great human being but a lousy travel companion. But the next time we were planning our Kerala trip, liver ailments and unwelcome relatives were the least of our worries. The Covid pandemic had just been brought under control, for the time being, and Kerala was just back on its feet. So keeping our fingers crossed, our motely crew – me and my husband – Arz, had just turned into parent in-laws again, after our younger son tied a knot; my younger sister Roomi from the US and our newly married younger son Shindan and his wife Shurvi, jumped on to our SUV with a Keralite driver Rajesh, both hired from Kochi based Pepper Kerala Taxi service.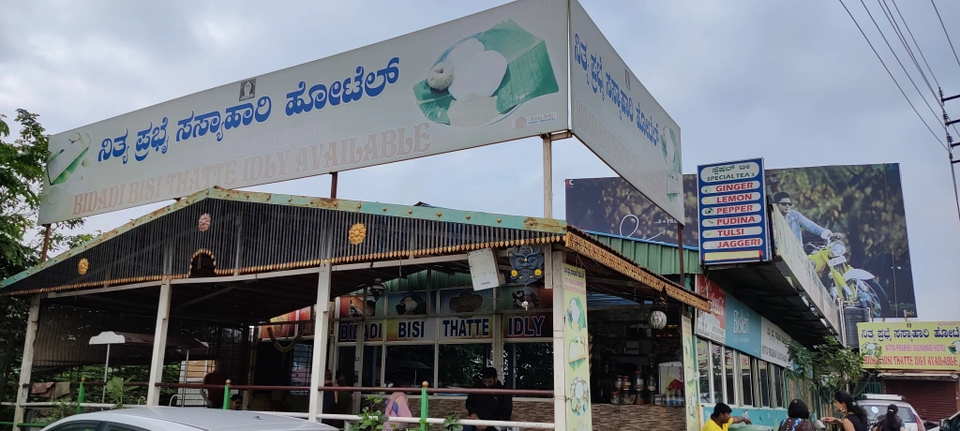 Thus, on the early morning of 22nd November, 2021 began our road trip from Bangluru to Wayanad.
Morning grumpiness is mine and Roomi's family legacy, and the rest of the family dare not disturb it, so the early part of the drive was spent in silence, apart from Arz's lame attempts at jokes! We stopped in Bidadi, an industrial suburb of Bangluru along the Bangluru-Mysore Expressway, for some roadside breakfast at Nitya Prabhe Sasyari Hotel. Starving and still groggy from lack of sleep Arz followed by Shindan and Roomi stumbled out of the car, and for some reason could not locate the entrance to the restaurant. A waiter standing outside, who probably spoke only Kannada, looking at their desperate faces directed them to the washroom!! When the three figured out that they were in the wrong room, they rushed out of the washrooms and trooped into the restaurant to join us at the table sheepishly. I noticed the restaurant owner, near the kitchen, giving an earful to the waiter for sending his customers in the wrong direction !!
Bidadi is famous for a dish called the "Thatte Idli" which is a larger flatter variant of the traditional south Indian Idli. Thatte is the Kannada word for plate and this flatter idli takes its name from its shape that is reminiscent of a flat disc or a plate. The idli is made with a similar batter as the conventional idli except for the addition of tapioca pearls (sabudana) that alters the texture. The thatte idli is slightly more porous and spongy. The meduvada too were out of this world!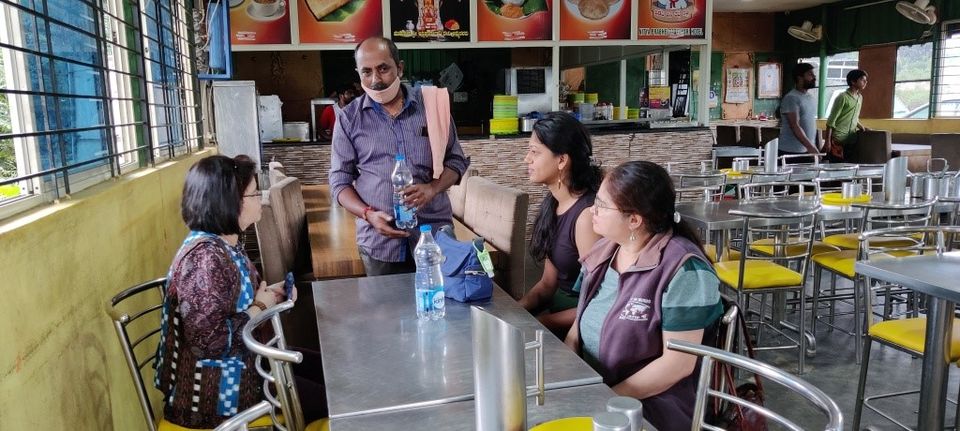 We took the The Somnathpur-Bandipur Route for Wayanad and were treated with this beautiful sight along the edge of the forest. I was able to capture only a glimpse of it in the above video.
We drove along the road that cuts through the Bandipur National Park. This Park covers 868.63 km2 in the state of Karnataka. It was established as a tiger reserve under Project Tiger in 1973. It is part of the Nilgiri Biosphere Reserve since 1986. The forest type seen in the above video are moist deciduous type which has moderate to heavy rainfall and its trees shed leaves in the dry months. You will find important timber trees growing here such as Sal, Teak, Rosewood and Sandalwood.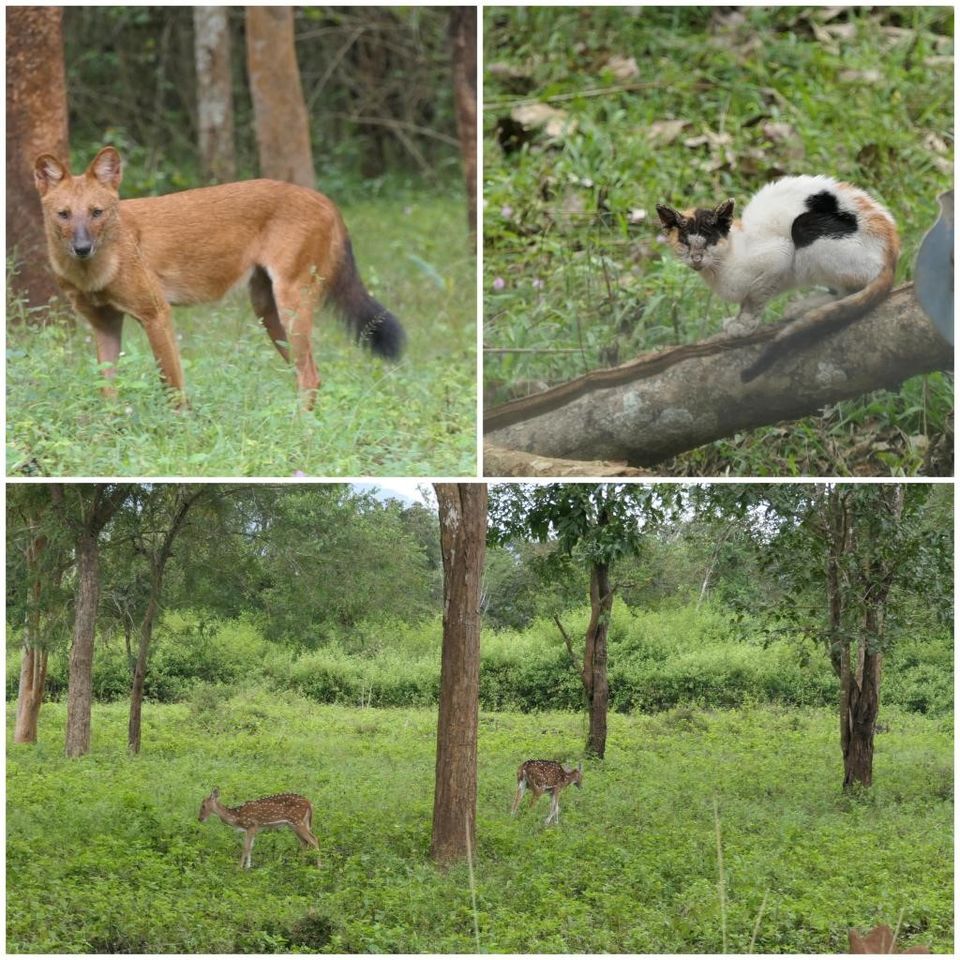 We spotted Wild dogs, feral cat and Cheetal while driving along this route. It took some coaxing and mild bulling of our driver Rajesh to make him slow down and stop the car for a few seconds along this road for Arz and and myself to take a few snaps.
Spicy Nostalgia and and Banana chips to die for !
The youngsters were hungry again and our driver Rajesh had been duly warned in advance to stop at a good eatery as soon as we entered Kalpetta, the largest town of Wayanad. He drove us straight to a popular joint with a quaint name - '1980s A Nostalgic Restaurant'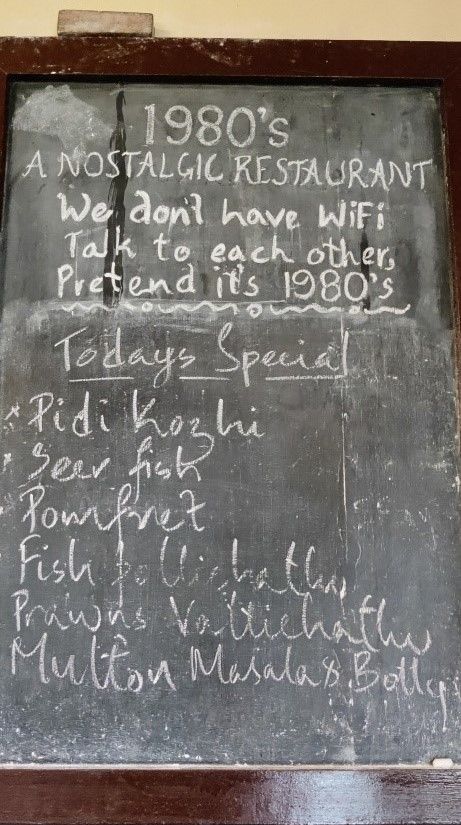 The non-vegetarians among us had a field day ordering all kinds of dishes with unpronounceable names while I had to settle with a Keralite vegetarian thalli which again consisted of dishes with unpronounceable names ! Shindan, who had been living in the South for quite some time now and had a penchant for learning new languages, rolled them off his tongue like a native leaving us non-natives quite impressed, since we wouldn't know whether he was pronouncing them right or not anyway !!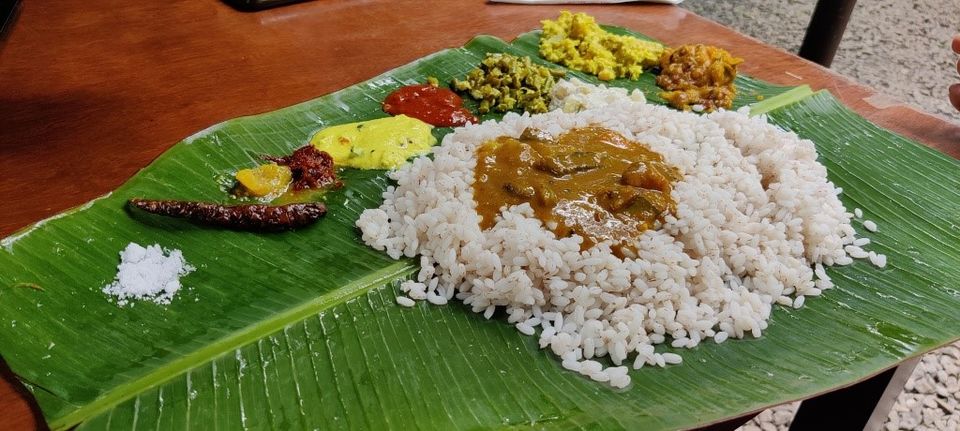 However the vegetarian in me had the last laugh as most of the nonvegetarian dishes turned out to be quite spicy for the north-Indian palette of my non-vegetarian brethren.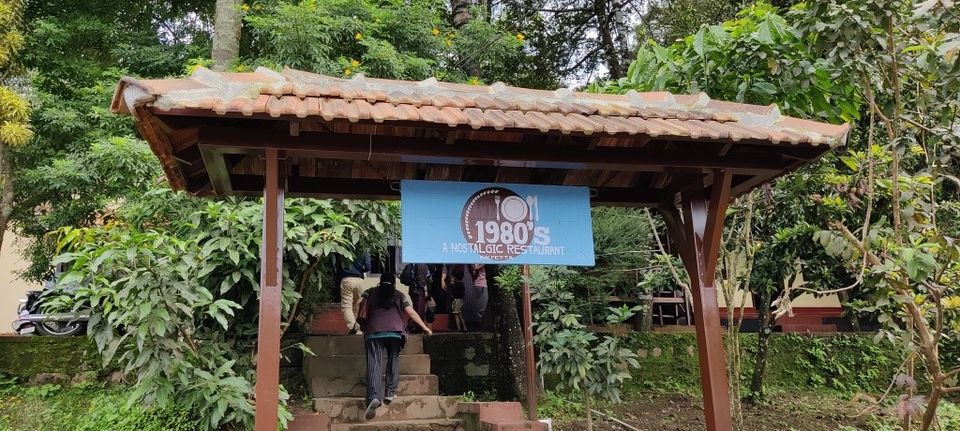 This restaurant had some interesting trees growing around it including pepper and an unidentified plant with beautiful hanging flowers. And yes, our fish curry drew a feline companion at our table !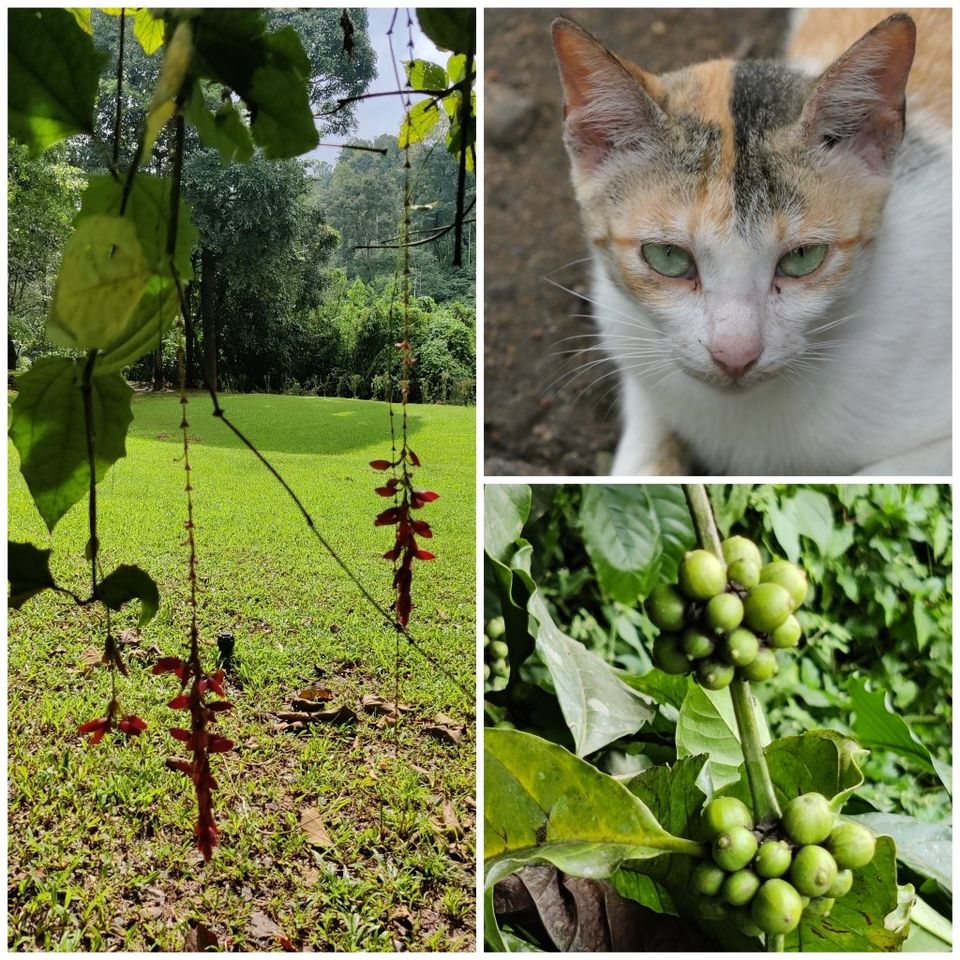 After lunch we drove into a busy market place of Kalpetta in Wayanad district, where there were Bananas being sold everywhere, in all shades and sizes.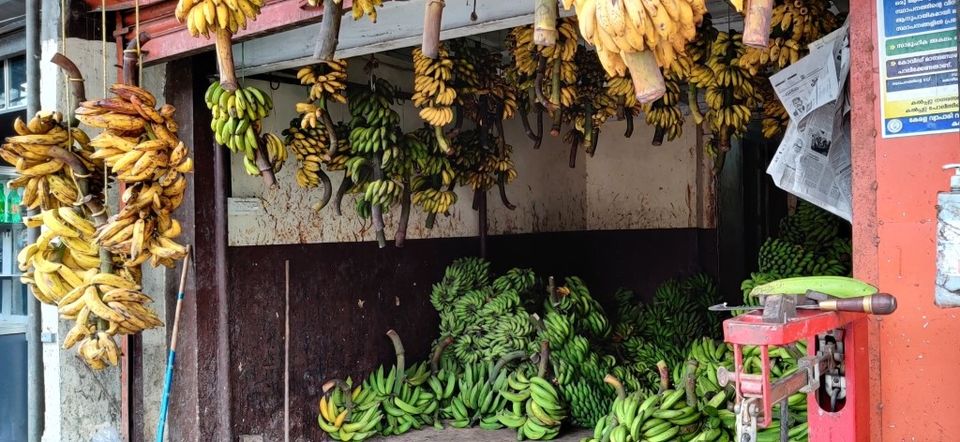 Banana's natural home are the tropical forests of S.E.Asia. In 327 BC, the first accurate description of bananas appeared in Greek books after the invasion of India by Alexander the Great; however, it is believed that Arabs introduced bananas from India to the Middle East and North Africa. The word 'Banana', in Arabic means finger.
The yellow-golden Nendran banana variety of Kerala, is famous the world over for its Calicut chips.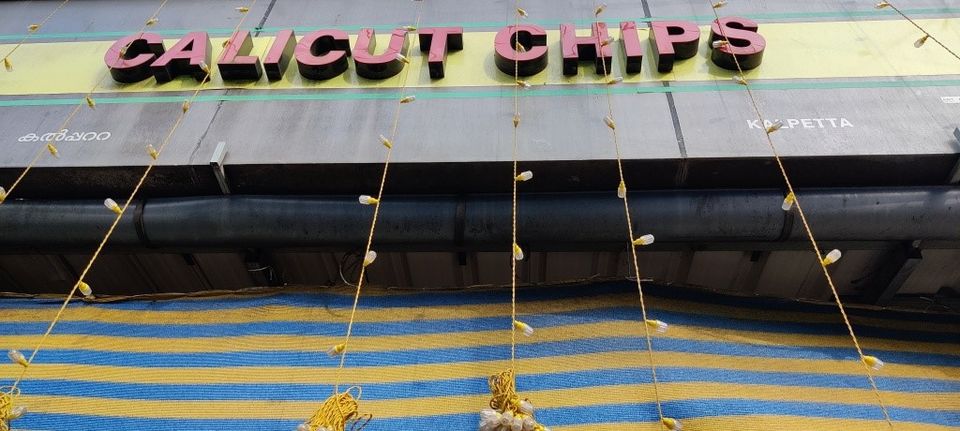 Wayanad: Malabar Whistling Thrush and Riparian Island of Kuruva
Nestled at 2500ft among the Malabar Hills of Wayanad is the Mahindra Club's affiliated resort of Vythiri Village. Lush green and beautiful, complete with a mountain stream and an artificial waterfall, Vythiri is a beautifully designed hill resort.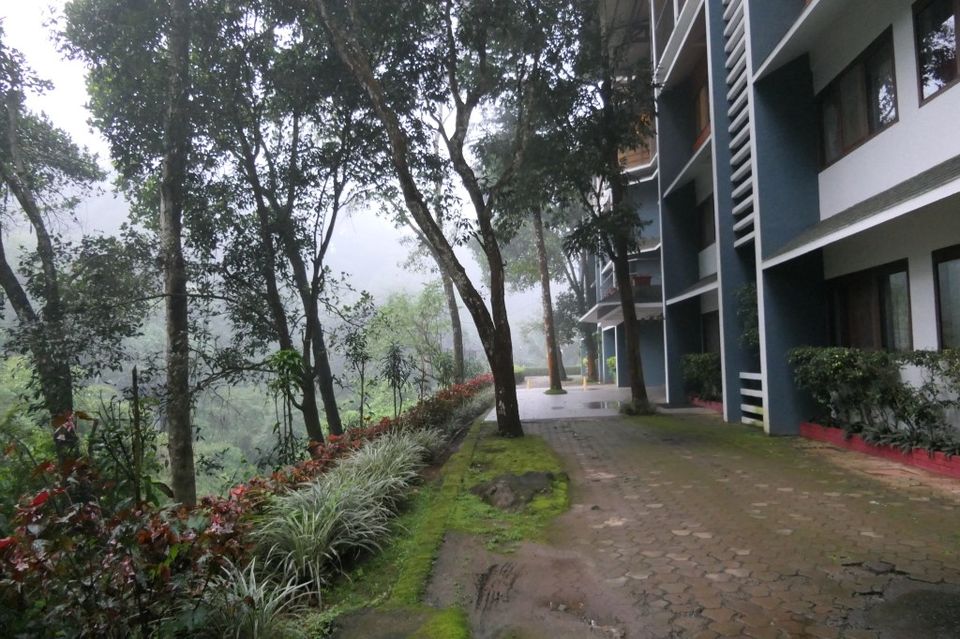 The rooms had a moldy smell but that was compensated by the great view - a gurgling mountain stream rushing down hill among thick grove of trees.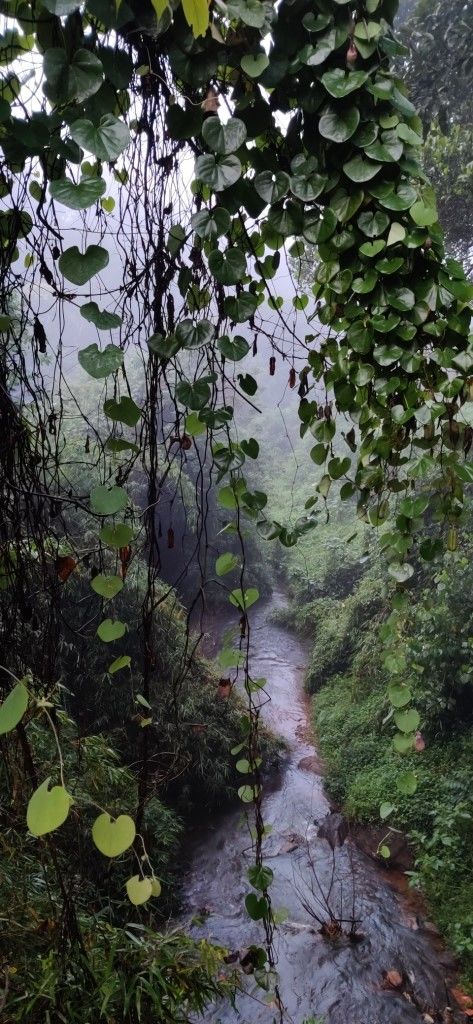 At dawn the next day, we were woken up by a heavenly tune, that rose from the mist laden tree outside our room and floated through our window - beautiful, non-repetitive, undulating call composed by the master musician - the Malabar Whistling Thrush.
The Malabar Whistling Thrush is a blackish blue bird, usually found in dark undergrowth and dense riverine forests of Western and Eastern Ghats.
Video of the beautiful call of the Malabar Whistling Thrush, courtesy Indian bird videos.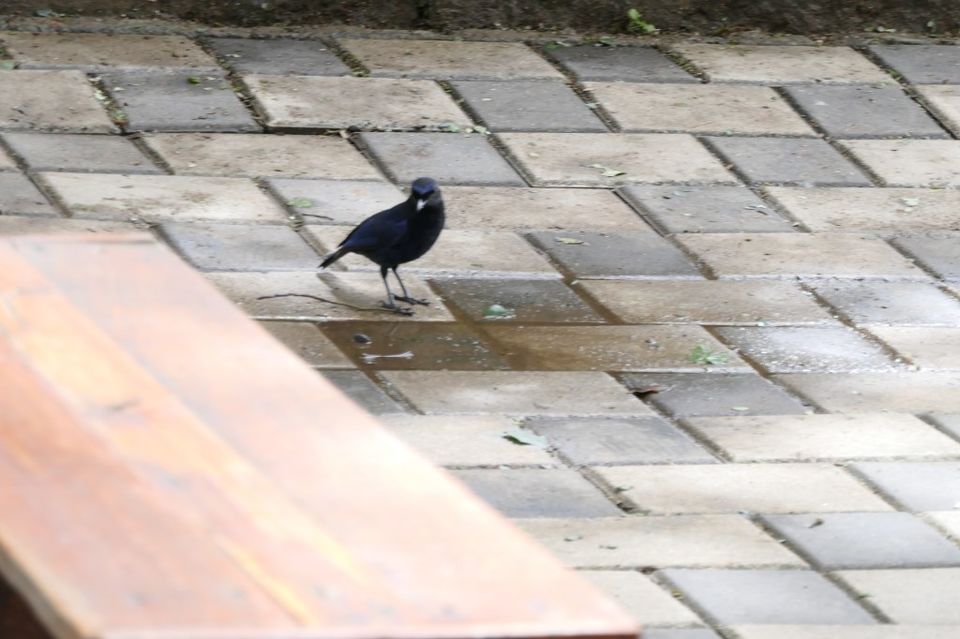 The Riparian Forests of Kuruva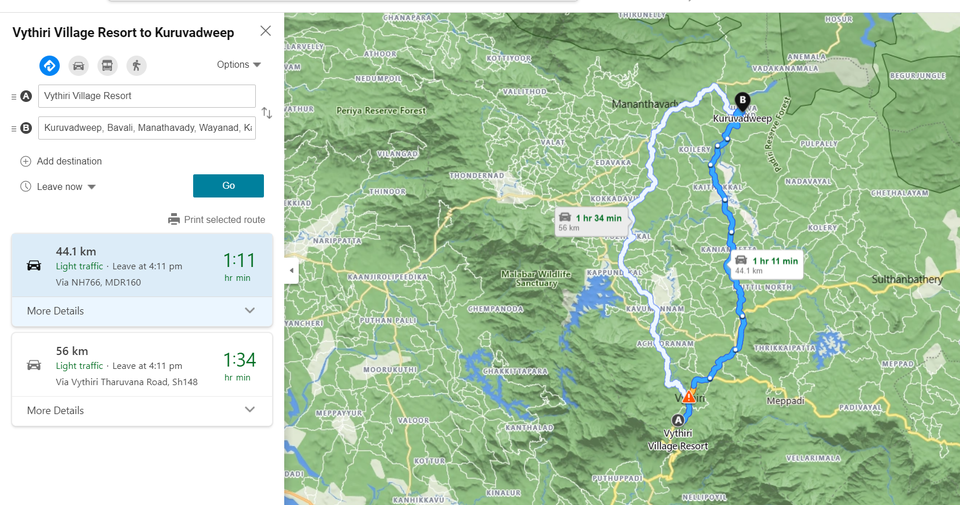 Next morning we drove about 44 kims from the Vythiri resort to Kuruva. Brown and heavy with nutrients these silt laden waters of river Kabini's delta system swirl around a group of uninhabited islands, Kuruva being the largest of them. Among the diverse species of trees, you might come across a pair of Malabar squirrels courting on tree tops and an amazing variety of tiny mushrooms, mosses and lichens doing their job of building the top soil silently among the dense undergrowth of these riparian forests...a beautiful haven created for all creatures great and small by the Kabini river before merging into the mighty Kaveri...Nature has many lessons to teach us including Karma Yoga, the Yoga of selfless work...
The swirling waters of Kuruva Island. Music by Danish Abdi
Kuruvadweep or Kuruva Island comprises of a cluster of islets over the middle of Kabini River in Wayanad that is popular for the boat rides it offers on specially crafted bamboo rafts. Spread over 950 acres of land, Kuruva Island, is popular for its diverse flora and fauna. These islands contain two small fresh water lakes. They are also a known safe haven for migratory birds along with hornbills, parrots and many butterfly species.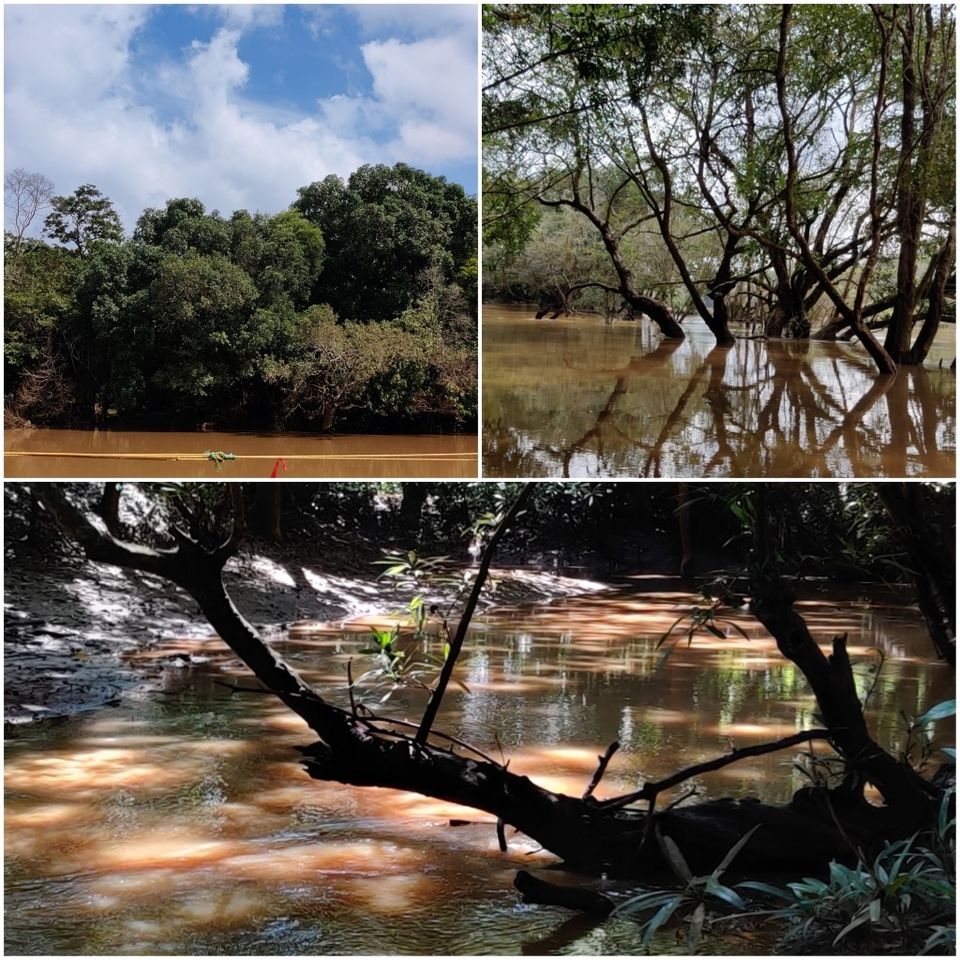 So on we went, hopped on to a raft across the muddy river into the riparian forests on the other side and discovered an island teeming with life !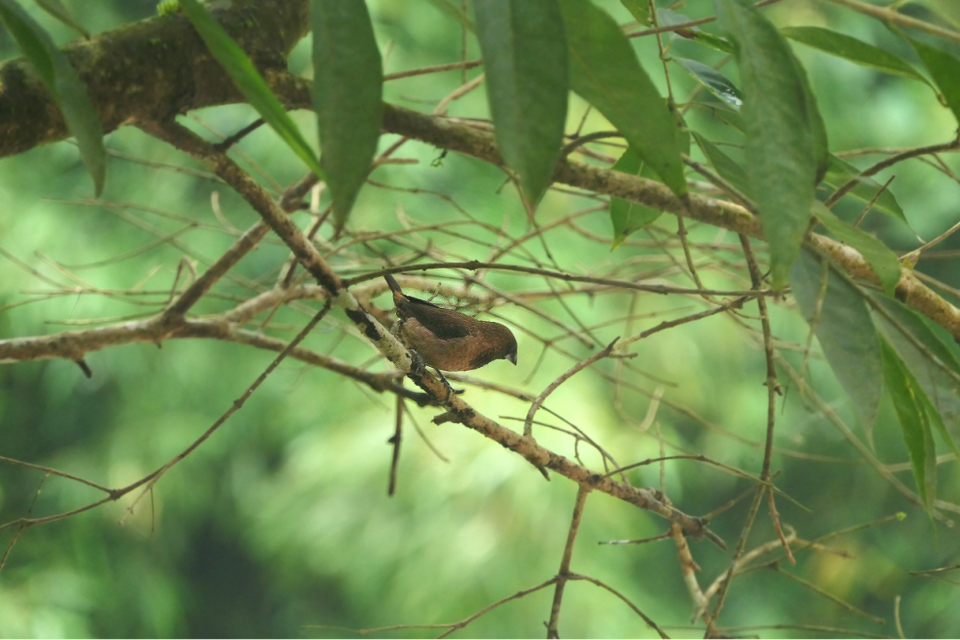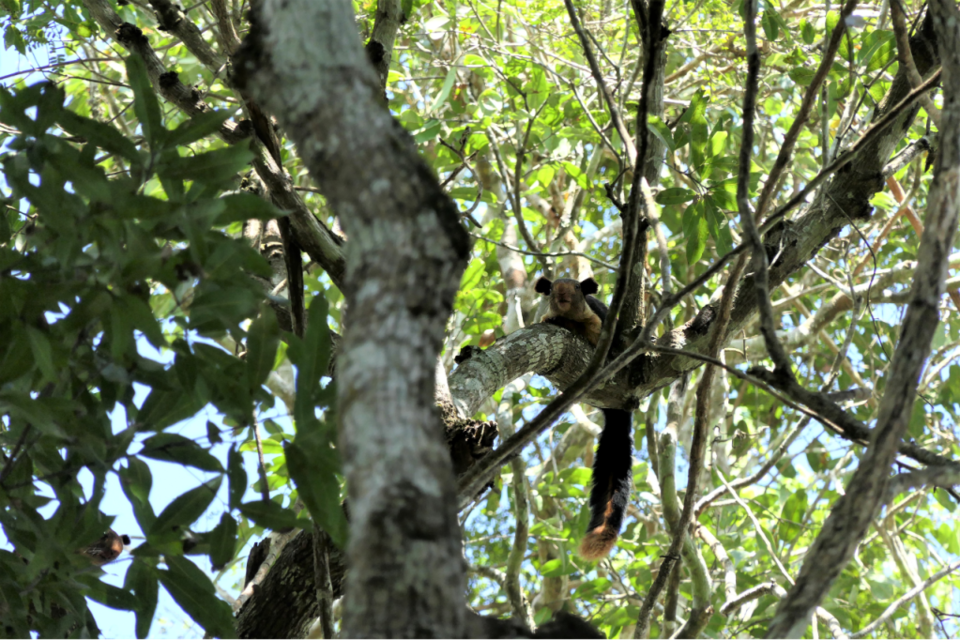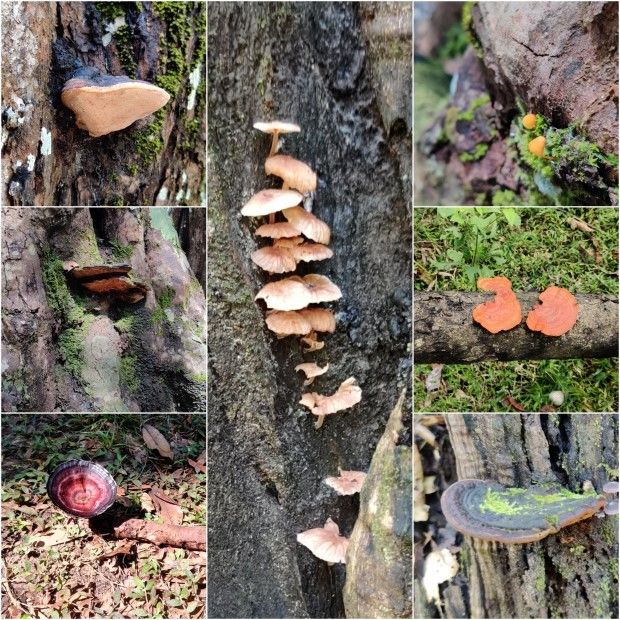 One of the treats of this trip was a golden colored dragonfly ! Dragonflies are ancient, the first ones evolved 300 million years ago. They used to be huge – up to a couple of feet in wing span – in the oxygen abundant Paleozoic era. Modern dragonflies are tiny, typically between two to five inches in wing span. And they can flit about like a helicopter, up, down, sideways, ahead and back. Often times, all you see is a flash of color.
These vibrant colors are not just aesthetic, they serve specific purposes. Certain colors are handy camouflage that help dragonflies blend into their surroundings and stay safe. But they could also be used to attract mates, or to warn off would-be predators. Dragonflies have sharp eyesight, so pairing up with mates often starts with spotting the right color.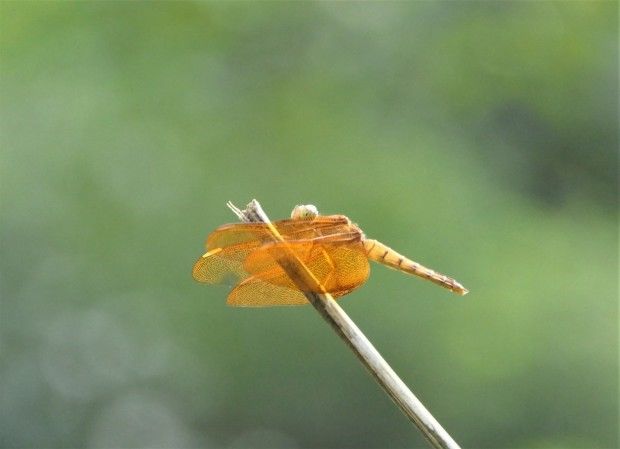 On our way back to Vythiri Resort from Kuruva Island we stopped at this quaint restaurant called Coffee Grove. It was the first ever restaurant I had visited anywhere that had a book rack for customers to browse through and some cool vintage photographs that adorned its walls: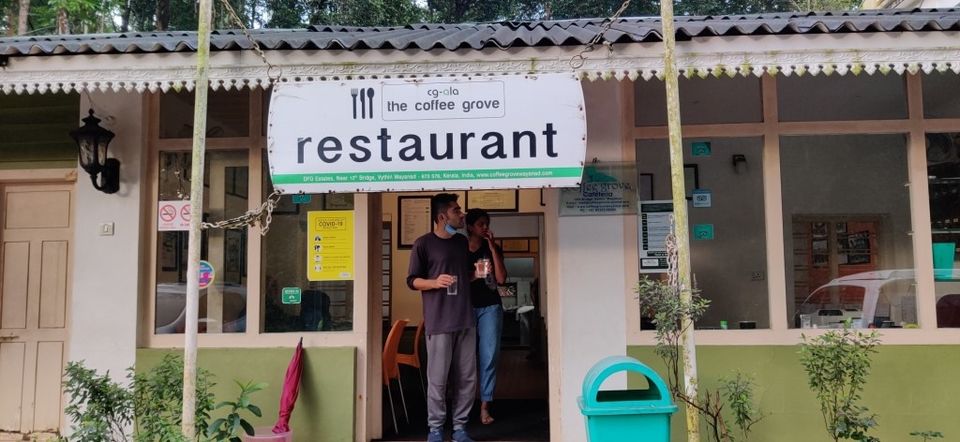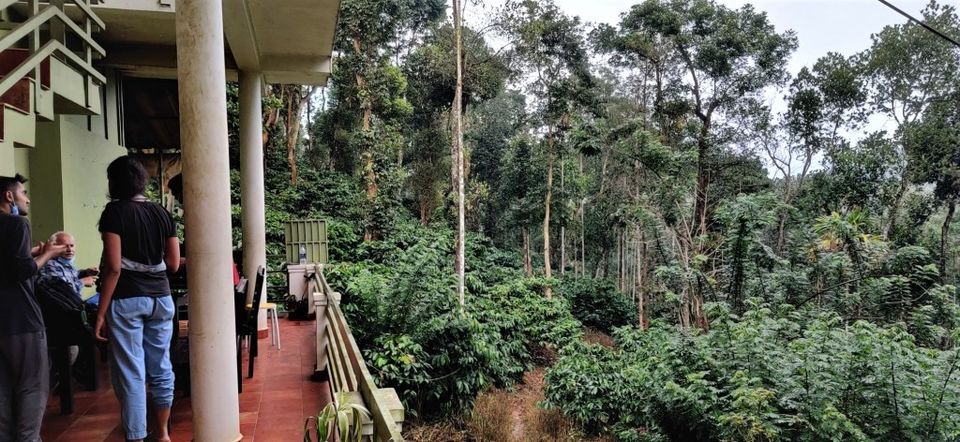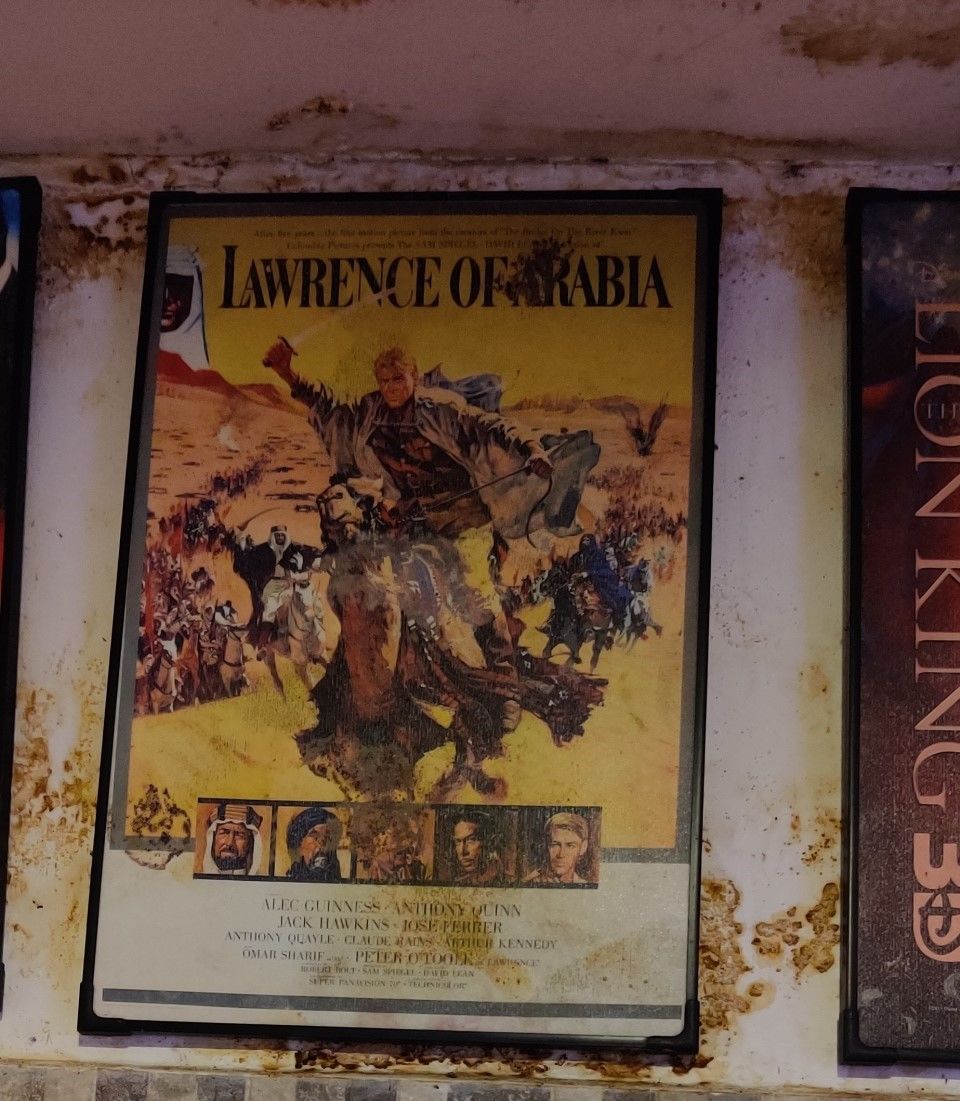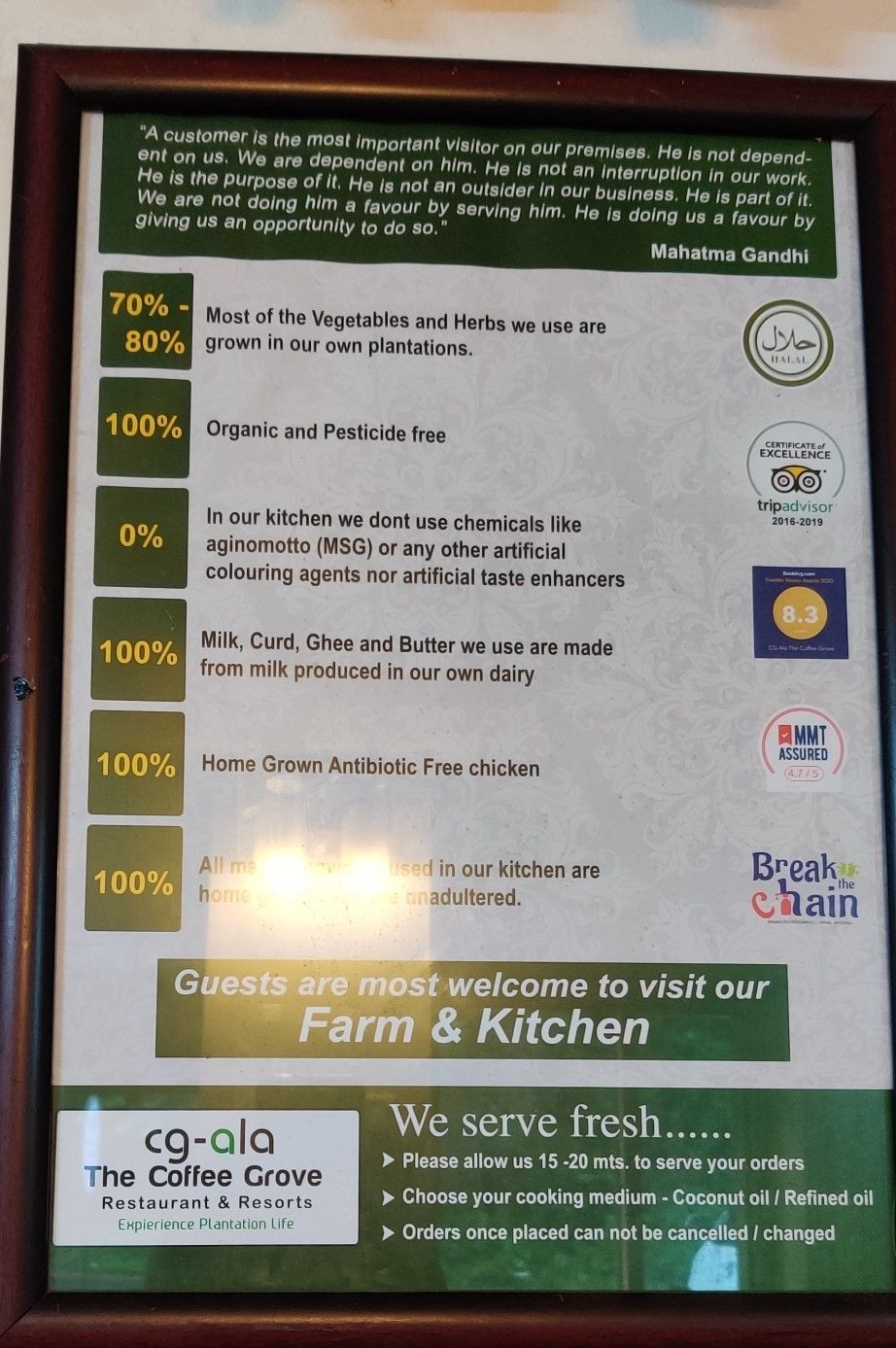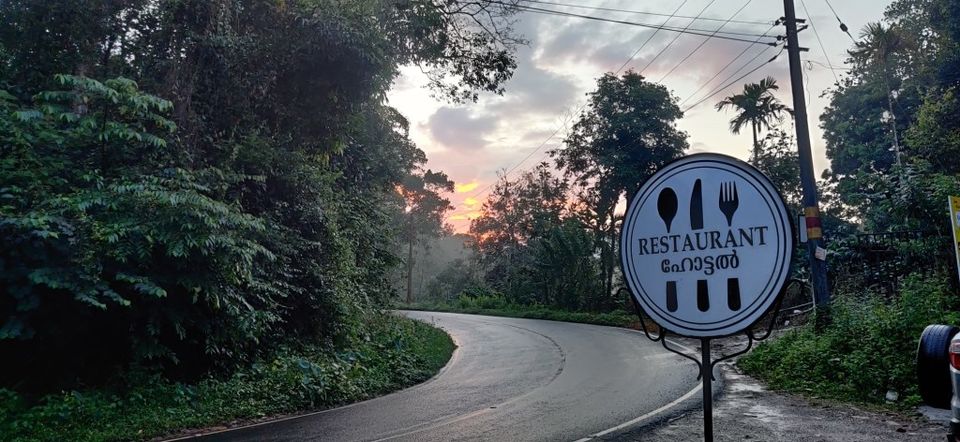 COCHI: The City of Churches, Masjids, Synagogues and Temples
On 24th November morning we left Wayanad for Cochi stopping on the way for some lunch at a little known Clay Oven restaurant, strange name for a restaurant that serves only Keralite food !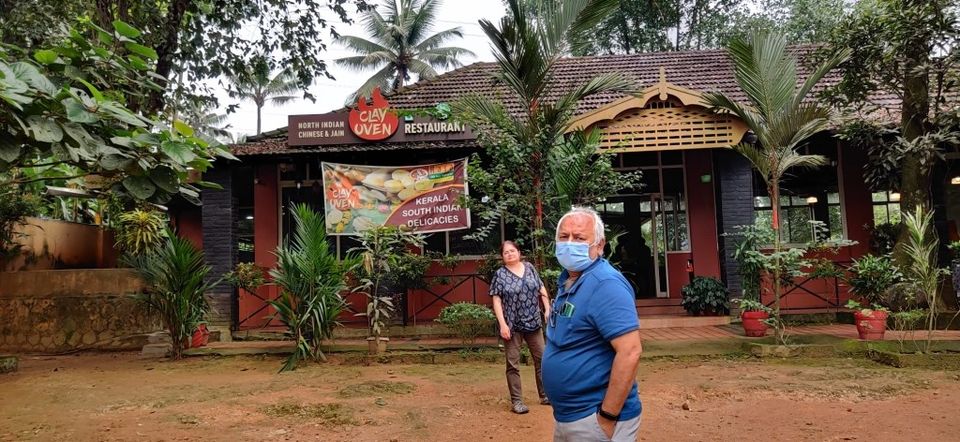 On our way to Cochi we passed through Padmaram, Sultan Bathery, and a couple of other small towns and villages.
The city of Cochi is a world within worlds - an enticing mix of an ancient trading port where refugees, missionary and traders from all over the world came and made this piece of Malabar coast their home adding layers to its culture and history.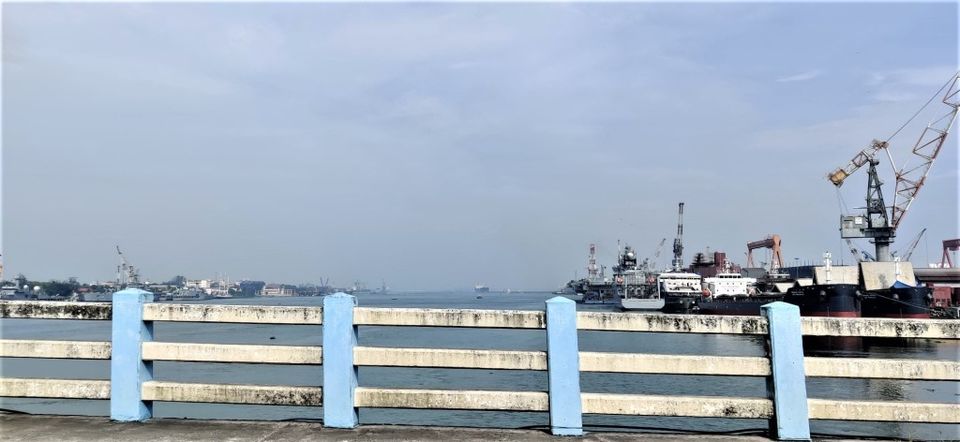 We find the earliest written reference to this ancient sea port in a 15th century account by a Chinese traveler Ma Huan. Actually Muziris, a port somewhere north of Kochi was an ancient center for spice trade on the Malabar coast and was known to Arabs, Chinese, Greeks, Romans, Jews and Syrians since ancient times.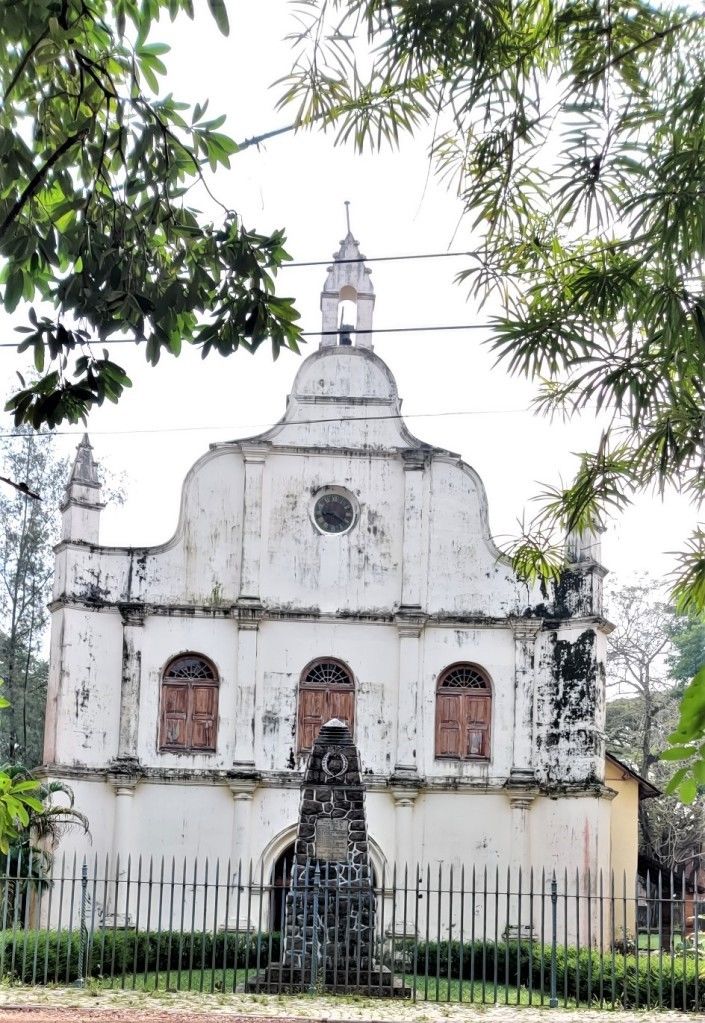 Saint Francis Church, in Fort Kochi (Fort Cochin), originally built in 1503, is one of the oldest European churches in India and has great historical significance as a mute witness to the European colonial struggle in the subcontinent. The Portuguese explorer Vasco da Gama died in Kochi in 1524 when he was on his third visit to India. His body was originally buried in this church, but after fourteen years his remains were moved to Lisbon.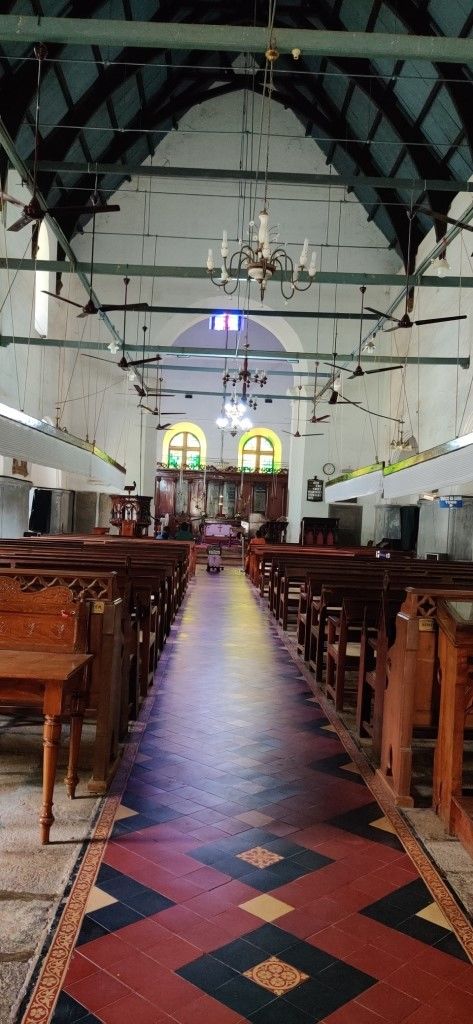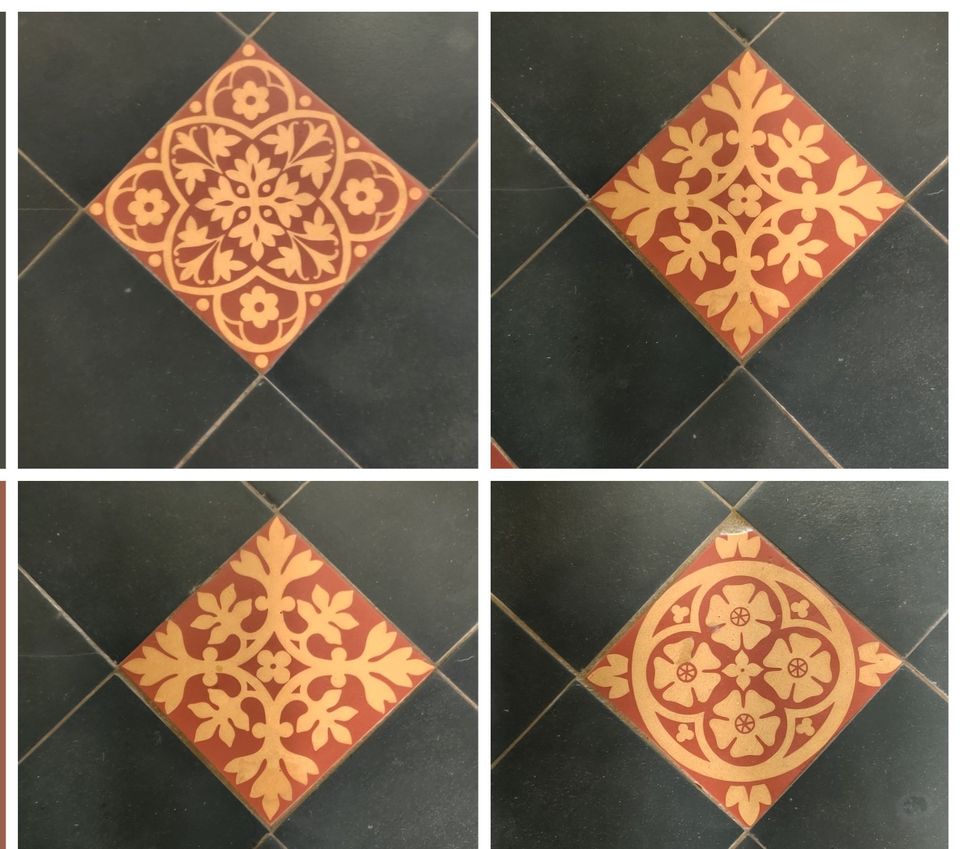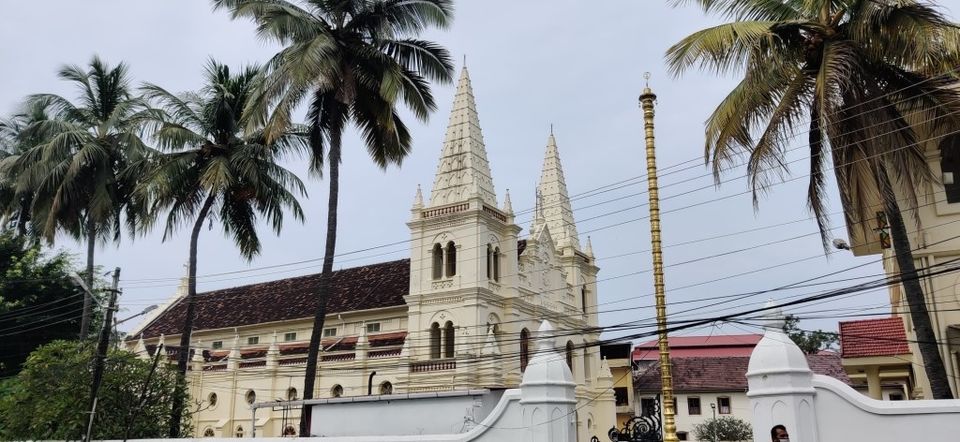 Our next stop in Cochi was the Santa Cruz Cathedral Basilica which is one of the oldest churches of India and Cochin. It is also one of the eight Basilicas in India. Portuguese missionaries under Pedro Alavarez Cabral came to this place in Kerala on December 24, 1500 when this church of Santacruz Basilica came into existence.
On our way to the Jewish town of Kochi we chanced upon a beautiful tree standing in the middle of cross roads which inspired me to write a few verses: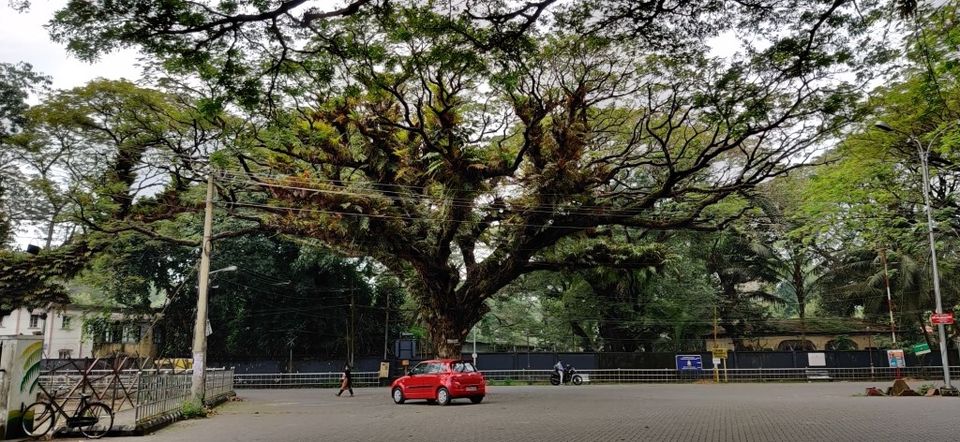 An ancient tree laden with orchids, moss and bees,
Stands at the crossroads of Cochi for all to see,
What a beautiful creature, how I wish there were more,
Alas we shall miss them only after they are no more...
The Jew Town of Kochi
The whole of Jew Town is established around the Pardesi Synagogue. The Paradesi Synagogue (thus named as it was built by Jews of European descent) is divided into an outer sanctuary and an inner prayer area.
The first of the Jews who settled near Cochin can trace their lineage back to the days of King Solomon. The second addition to the population happened when a few families of Jews from the Iberian Peninsula settled here in the late 15th century.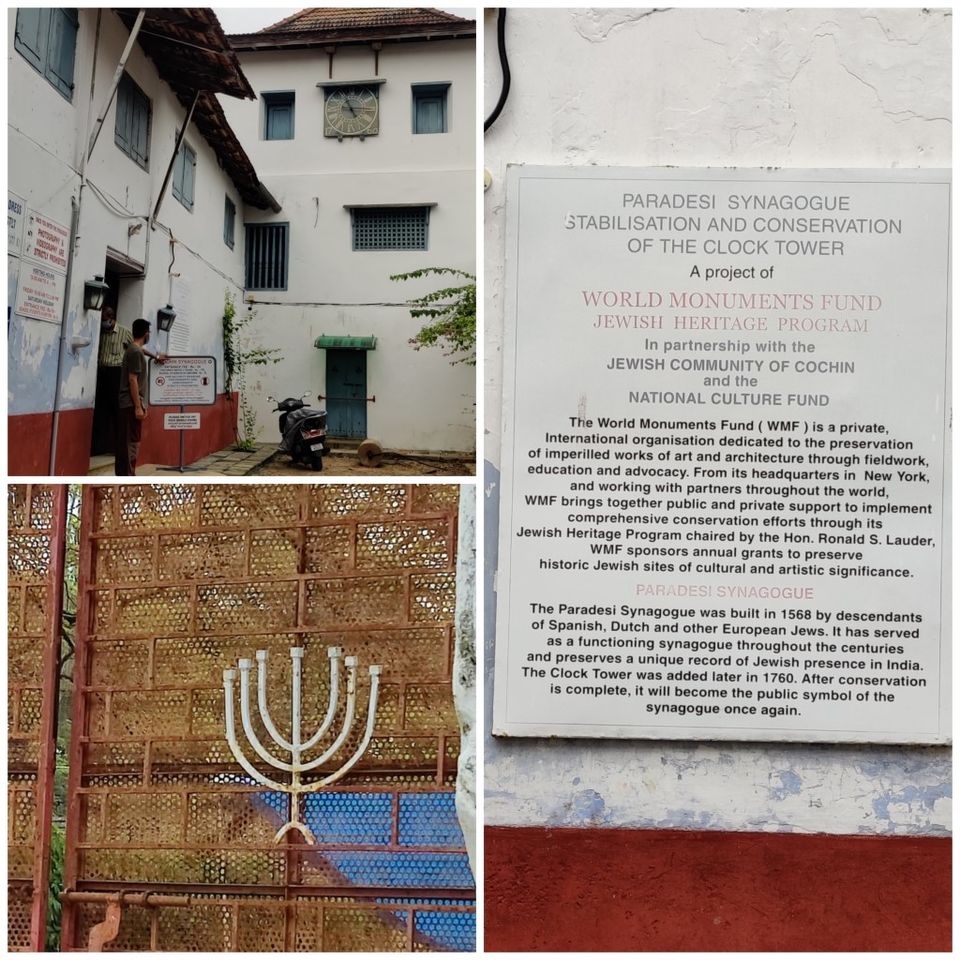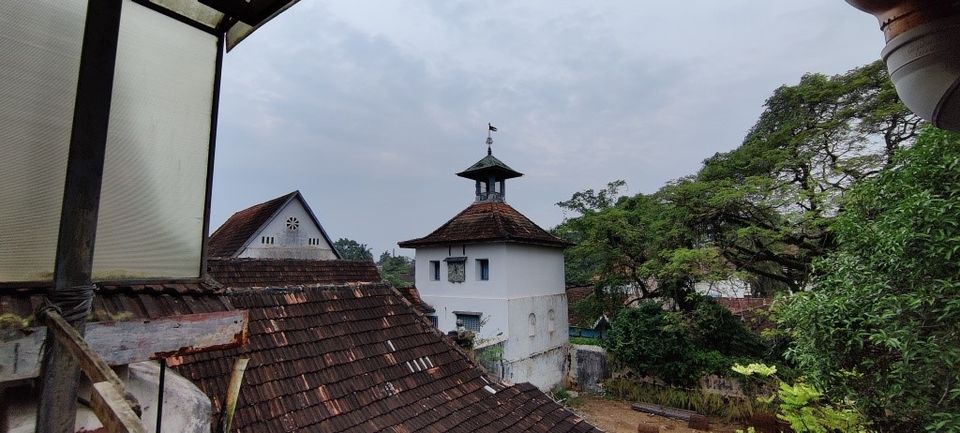 The Jew town of Kochi is window to the pluralistic traditions of India. Here Muslim owned shops rub shoulders with Hindu owned shops in the neighborhood of a Jewish Synagogue !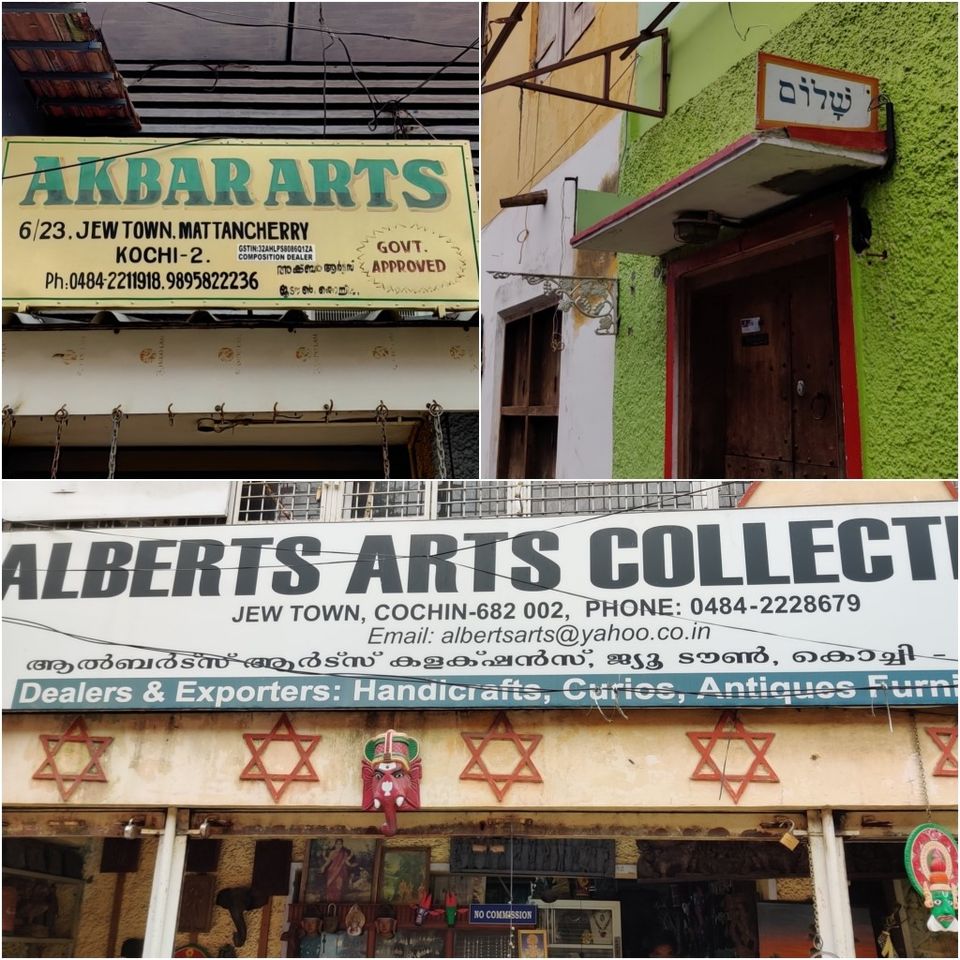 No where else in India will you find a café in Jew town that sells books, antiques and handicrafts. We had coffee and some cake here :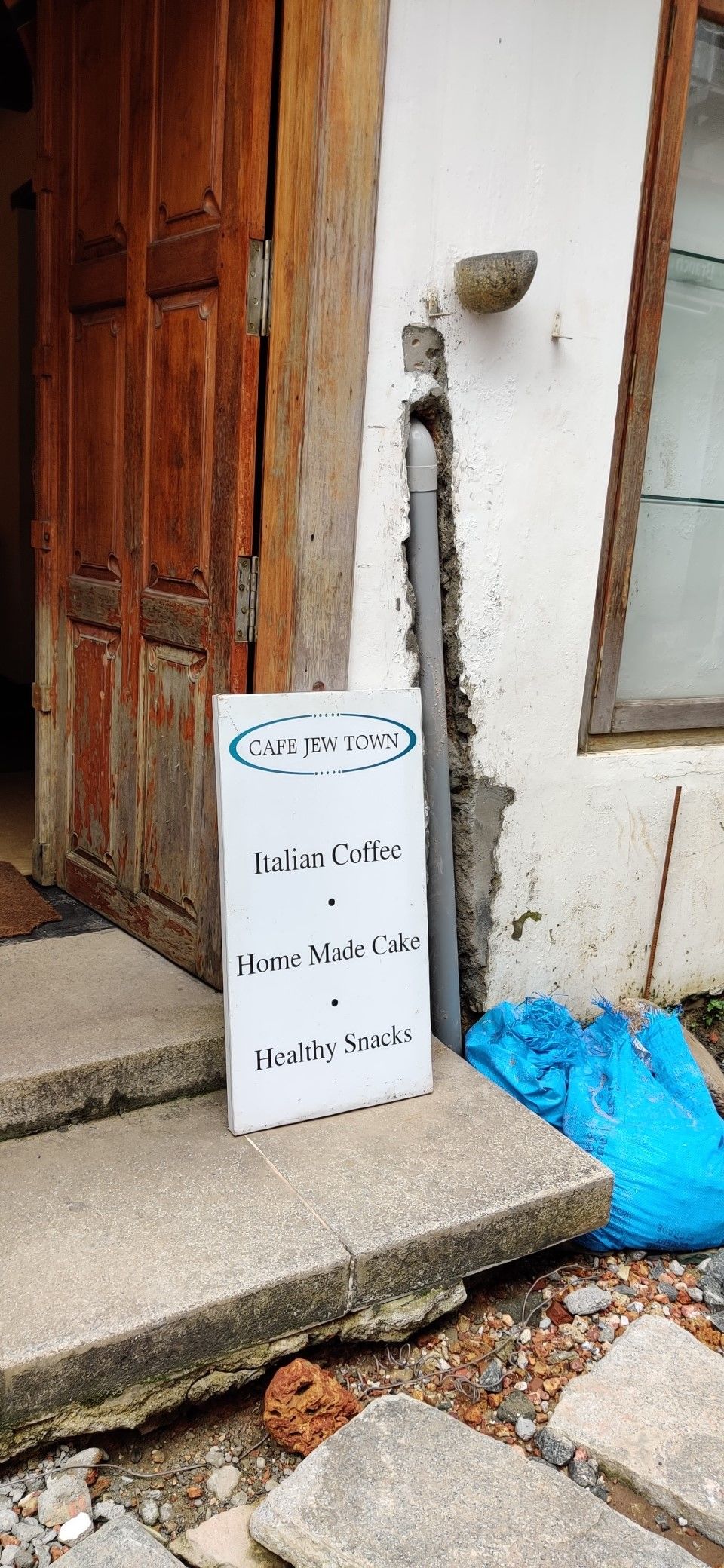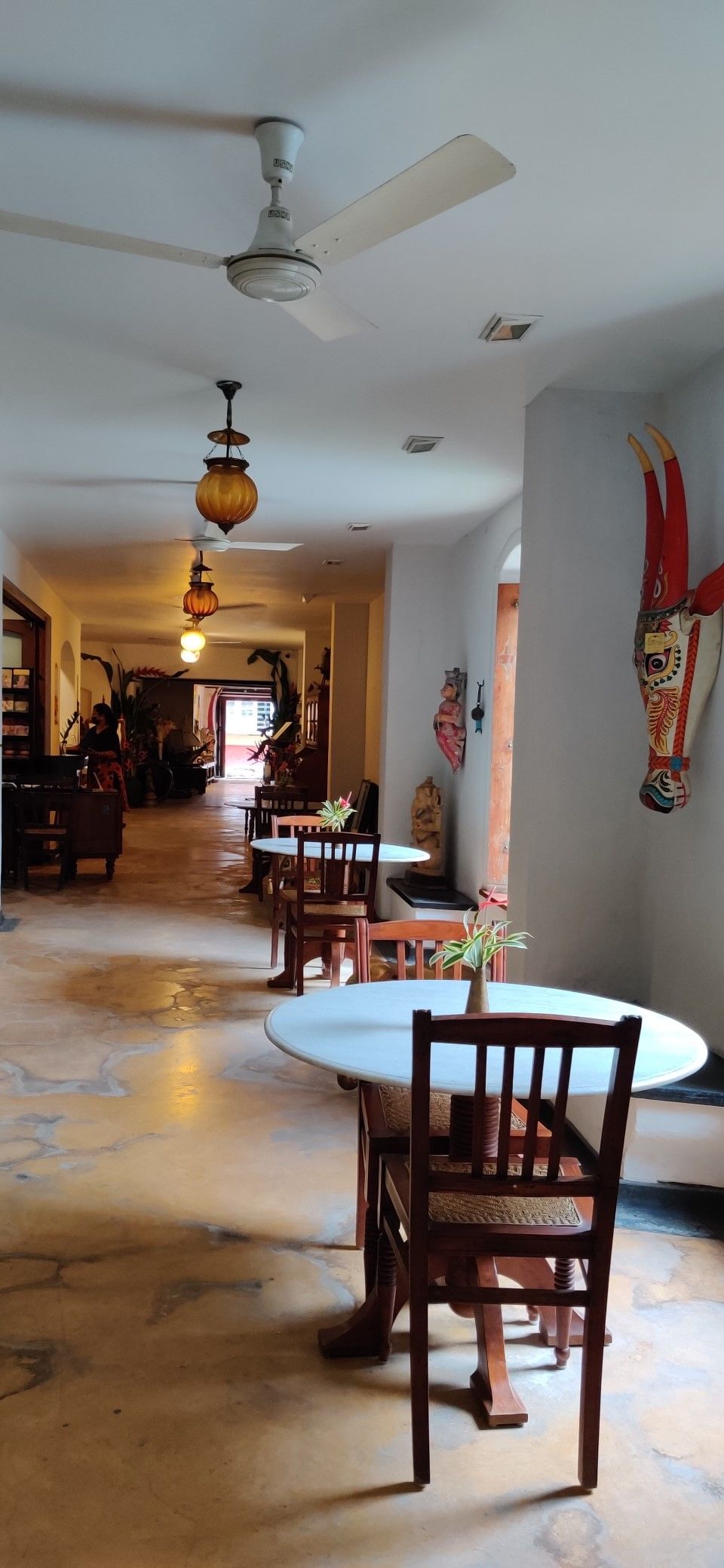 Arif the Attar in Jew Town!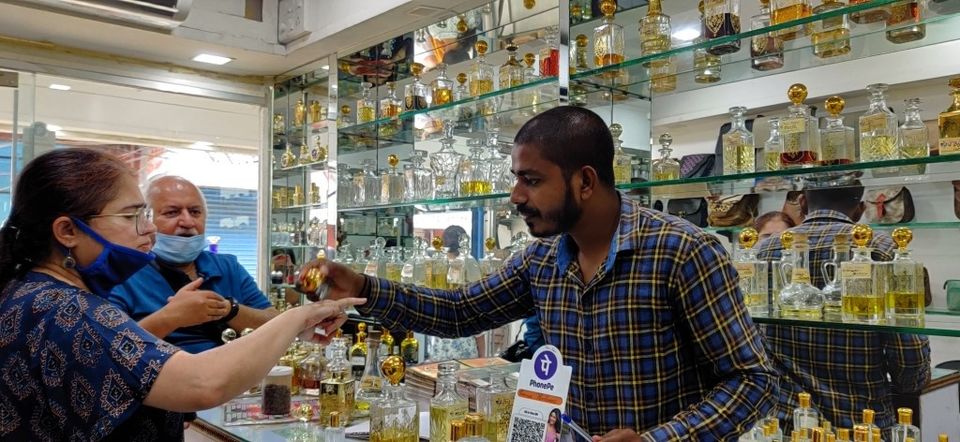 His name is Arif and he runs an Attar shop by the name of "Irfan Perfumes" in the Jew Town. The fact that he managed to break our protocol during our window shopping in the Jew town, (we were going to visit his Attar shop at the end ), and lured us inside his shops tells you a lot about his salesmanship !
Technically it would be incorrect to call them perfumes, because unlike perfumes which use an alcohol base and therefore do not last very long, attars do not contain any alcohol and are therefore long lasting.
The word 'attar', 'ittar' or 'itra' is believed to have been derived from the Persian word itir, meaning 'perfume', which is in turn derived from the Arabic word 'itr'. Attar, is an essential oil derived from botanical or other natural sources. Most commonly these oils are extracted via hydro or steam distillation. The 11th century Persian physician Ibn Sina, is believed to be the first to derive the attar of flowers from distillation.
Arif made us smell the aroma of almost all of his perfume blends, all patented by his grandfather who hid the formula from his grandson till Arif was old enough to keep the secret formulas to himself. Their aromas were so exquisite that we ended up buying more than what we intended to, and in return he presented us with a small complementary bottle of his most expensive Attar - The Black Rose. Its fragrance remained on my clothing even after one wash !
Munnar!!
While Wayanad was a treat for our eyes, Munnar was a treat for our souls. The photographs below speak for themselves !!
Munnar derives its name from the Tamil words munu [three] and aaru [river]. The town is situated at the confluence of Mudrapuzha, Nallathani and Kundala rivers.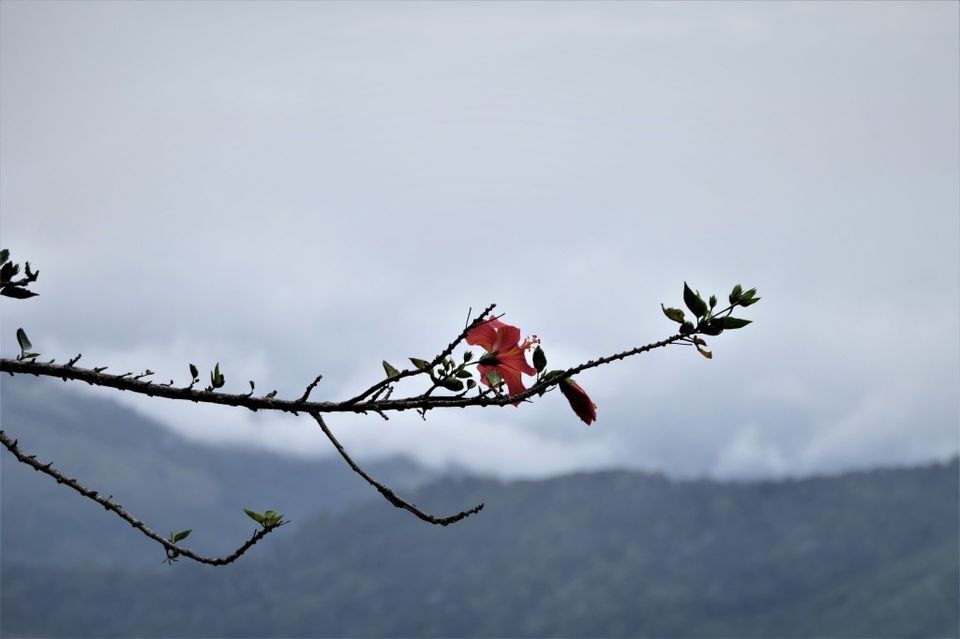 The way to Munnar was as beautiful as Munnar itself. We drove past beautiful landscapes infused with tea gardens and enchanting waterfalls: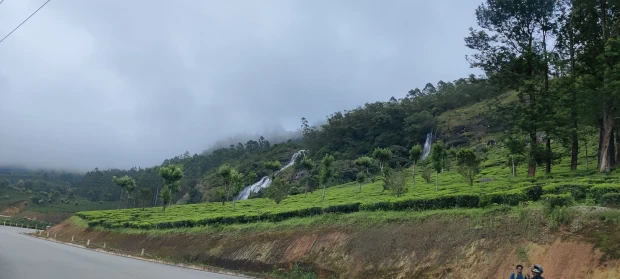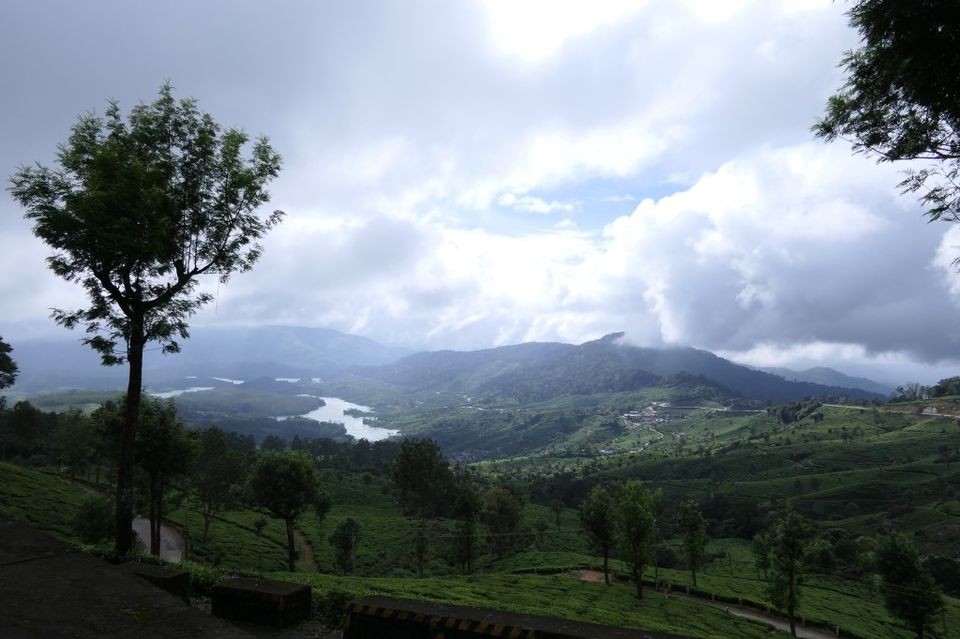 Of birds and bees and valleys green,
When the mist lifts to reveal a mountain peak,
And you realize that you are that which you seek...
On the way to Munnar we came across several waterfalls, all equally beautiful and serene:
Cheeyappara Waterfall, Idukki. Sound track by Danish Abdi
The Cheeyappara and Valara Waterfalls are among the best trekking locations in Idukki district. We came across these waterfalls on the way to Munnar . There is a dense growth of trees all around and several rare species of plants and animals can be seen in the vicinity. The Cheeyappara Waterfalls gush down in seven tiers and area truly spectacular sight to behold.
Club Mahindra affiliated Vythari Village resort is one of the best resorts I've stayed in terms of design and location. The service is also good.
Its cottage accommodations are the best - perched atop hills, with a beautiful view of the tea gardens, valleys, and water bodies below.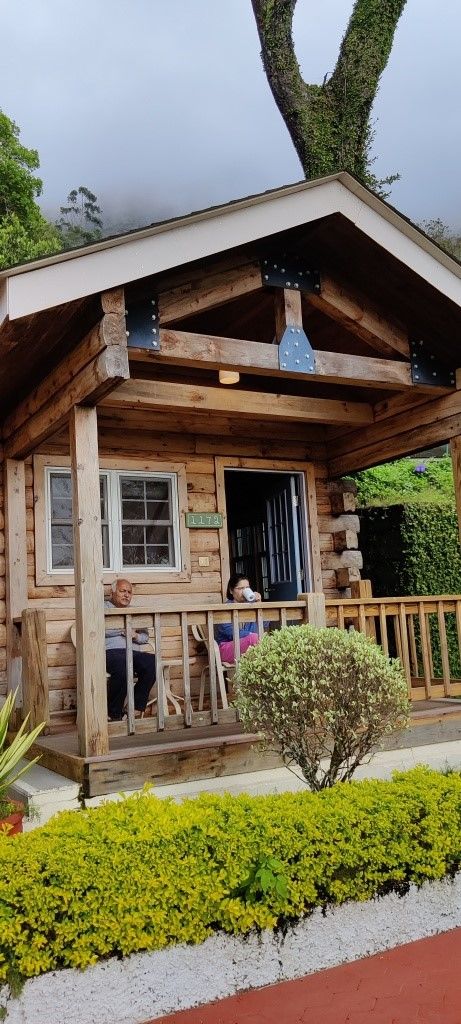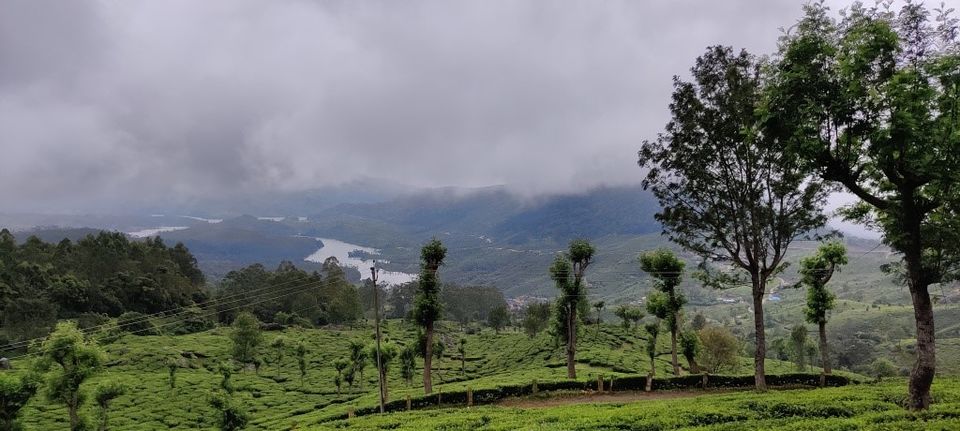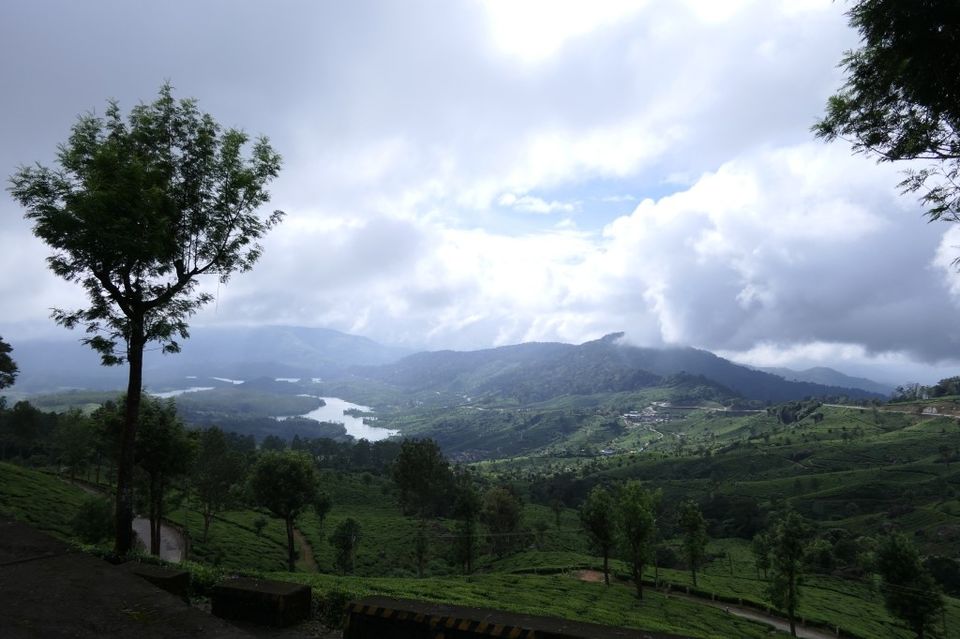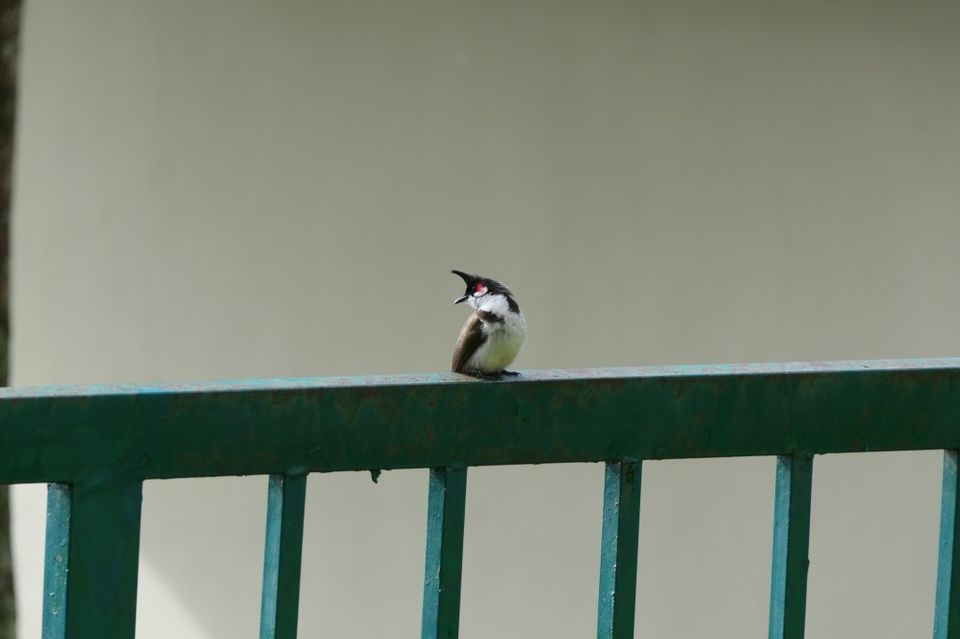 The Bulbul is a bird native to the southern tropical regions of Asia. There are many different species but only the Red Whiskered Bulbul has a red mark below the eye.
The bulbul and the rose are both important motifs in Persian literature, particularly in ghazal poetry. In mystical poetry the bulbul's longing for the rose served as a metaphor for the soul's yearning for union with God.
जिस चमन-ज़ार का है तू गुल-ए-तर
बुलबुल इस गुलसिताँ के हम भी हैं...
The garden who's freshest rose you are
We are the bulbuls of that garden too.
- Mir Taqi Mir
The bulbul or bolbol as pronounced in Persian is an imagined bird that sings a heartbreaking, sweet song for its beloved, the rose. Some of the poetic names for the bulbul reflect the magic of its song: hazar dastan, hazar avaz, or simply hazara which means 'one who has a thousand stories or melodies'.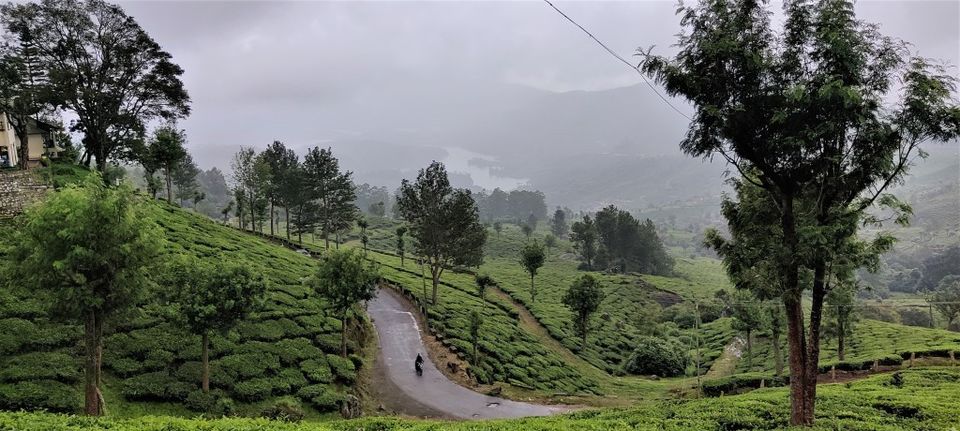 Keeping Club Mahindra resort at Munnar as our base, we visited the Eravikulum National Park, Kundala dam reservoir where we had a thrilling speed boat ride; Kanan Devan Hill Plantation Company; and to Munnar city to watch Kathakali the traditional dance form of Kerala and the world renowned martial art of Kerala called Kalarippayattu.
Eravikulum National Park: Into the Forest I Go
The road to Eravikulum N.P. is strewn with beauties of Nature as seen in the above video. Music track by thepariahkite: Danish Abdi and Praachi
Below are a few glimpses of the surreal landscapes encountered on the the way to Eravijulum National Park:

Our thoughts live in a world beyond space and time,
Vast and unfathomable lie the landscapes of our minds...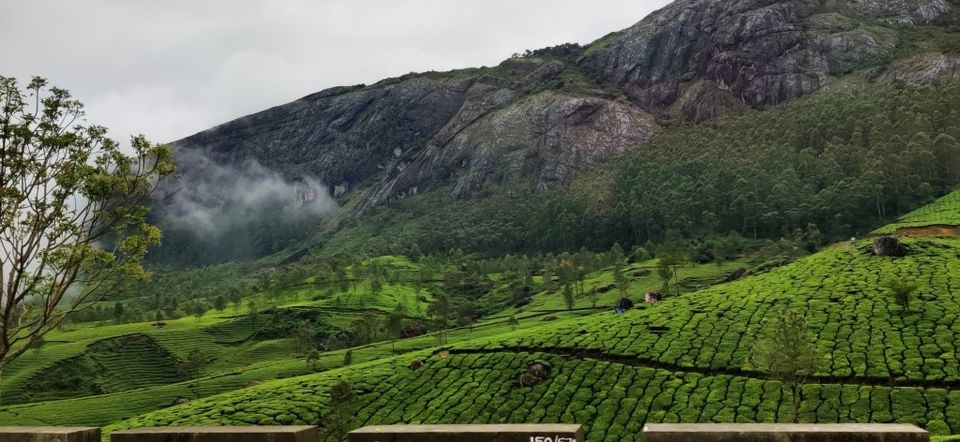 It was drizzling when we reached the Park's entrance. All around us were cliffs covered with lush green trees, their leaves dripping with rain drops, an overcast sky and the gurgling of a mountain stream nearby reminded me of a scene from the movie -Jurassic Park. Hooded tourists were hurriedly walking past us, all looking for the ticket counter, the more desperate among them, myself and Roomi included, were looking for the washroom !! As the men went off to buy the tickets, the women scrambled to relieve themselves.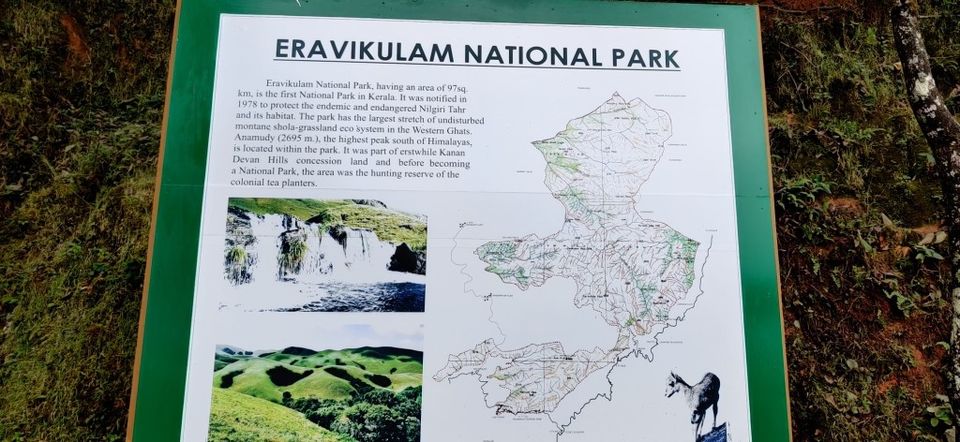 Soon all the tourists, now sufficiently wet and cold, were huddled into the Park bus and off we went up the hill and into the forest. We were unloaded at the base camp which had a café and a souvenir shop. From there onwards we had to venture into the forest on our own and fend for ourselves from the bipeds and quadrupeds we may run into !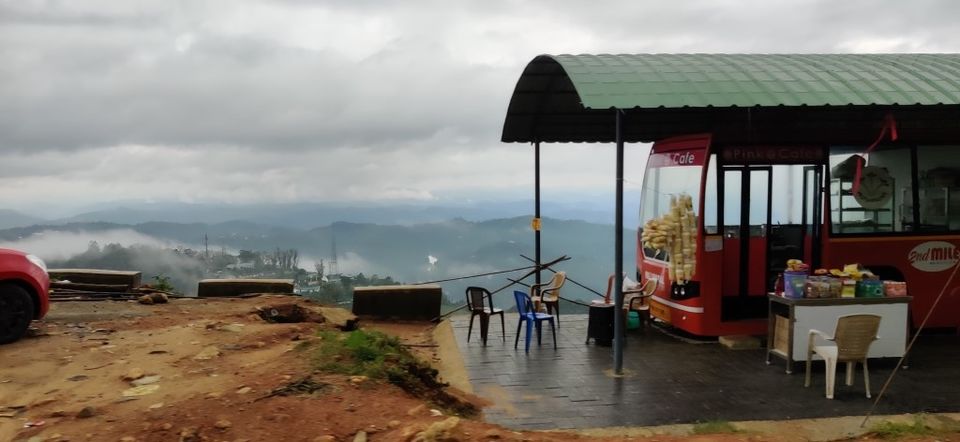 The stroll into the N.P. was one of the best nature walks of my life !!
Danish Abdi - https://www.youtube.com/channel/UCiER
Eravikulam National Park is 97 km2 in extent and consists mostly of high altitude Grasslands that are interspersed with Sholas. The main body of the National Park comprises of a high rolling plateau with a base elevation of about 2000 meters from mean sea level.
Sound track: Danish Abdi: https://www.instagram.com/p/B6XTi50pH...
The park is of undulating terrain and the highest peak is Anamudi (2695 m). Three major types of plant communities found in the park are: Grasslands, Shrub Land and Shola Forests. The high plateau and the hills rising above it are primarily covered by Grasslands. Shrub lands are seen along the base of the cliffs. Shola Forests are located in the valleys and folds. Turner's valley, which splits the park roughly in half from northwest to southeast is the deepest.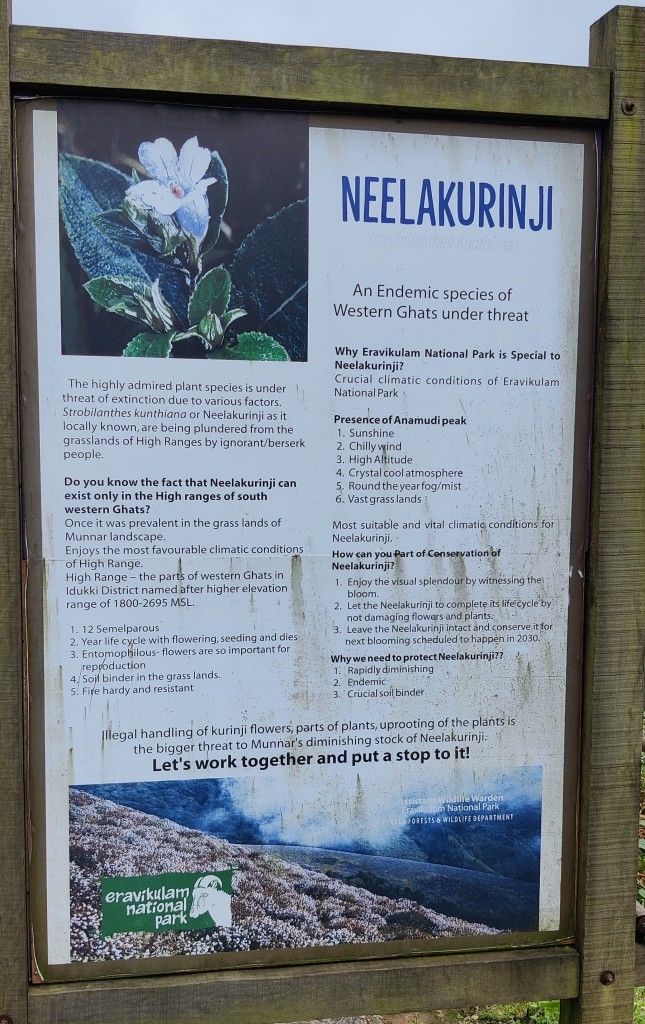 The park holds the largest viable population of the endangered Nilgiri Tahr (Nilgiritragus hylocrius) and is a famous habitat of Neelakurinji (Strobilanthes kunthianam), which blooms once in 12 years. Apart from Tahr, the park is an abode of other little known fauna such as Nilgiri Marten (endemic), Ruddy Mongoose, Small Clawed Otter, Dusky Striped Squirrel etc.
The Nilgiri tahr roams here freely with out any fear of humans. We also spotted different varieties of lichens, fungi, moss, wild flowers, and birds like the beautiful Nilgiri flycatcher, the Palani thrush with a copper underbelly and the tiny Plain prinia.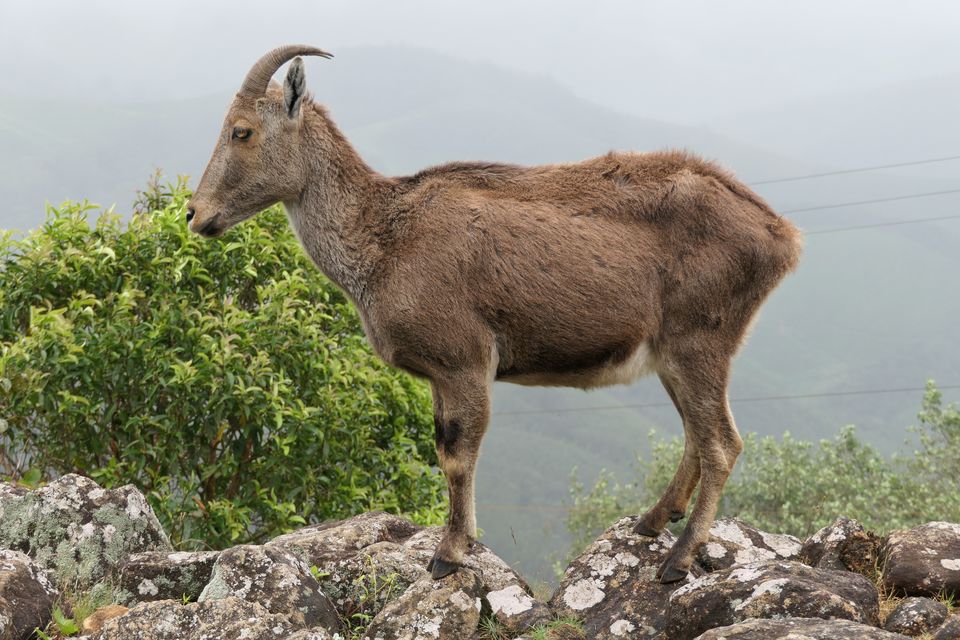 The park represents the largest and least disturbed stretch of unique Montane Shola-Grassland vegetation in the Western Ghats. Similar ecosystems like Nilgiris, Anamalais and Palanis have been severely manipulated to raise plantations.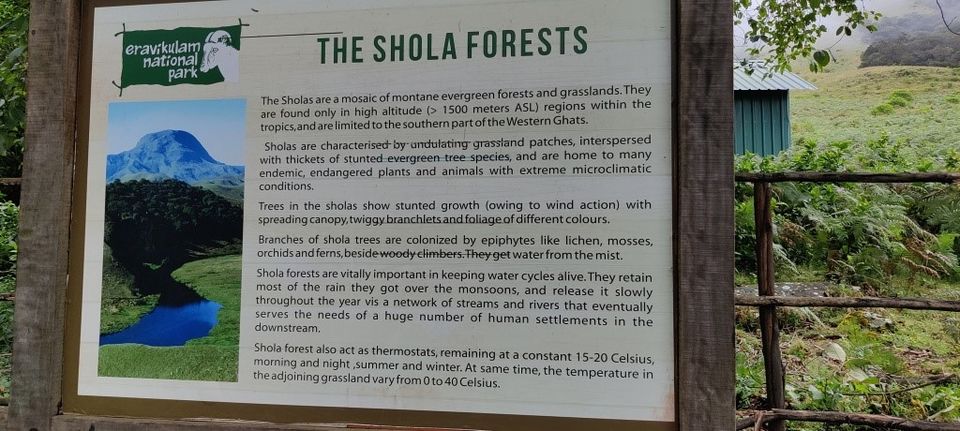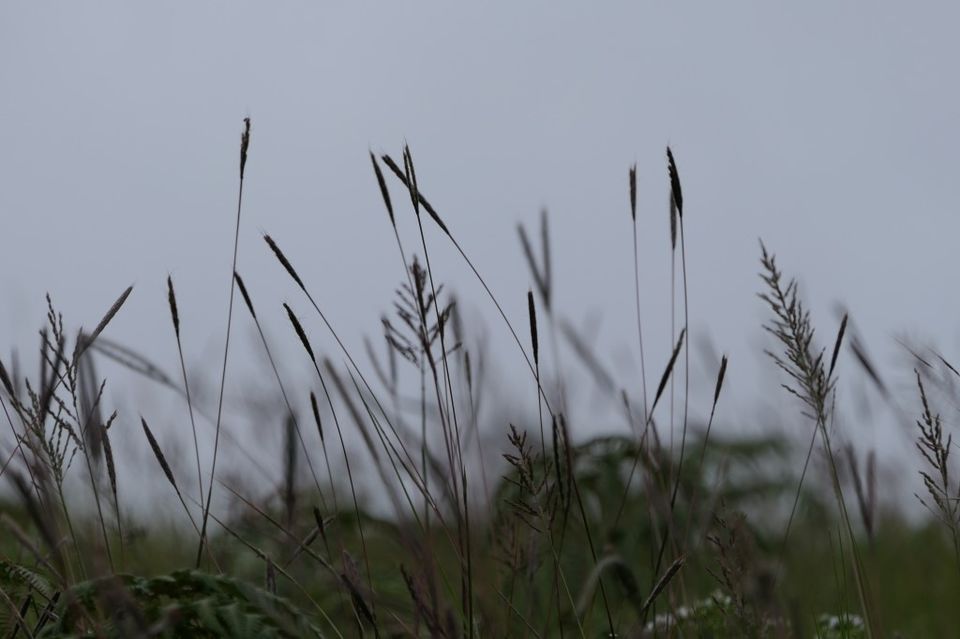 Like ocean waves the grass sways...
On mountain plains and mist laden vales...
Speed boat ride at Kundala Dam
Kundala dam is a picturesque place, about 26 km from Munnar on the way to Top Station. It is at a height of 1700 meters above sea level. In Kundala, cherry blossoms appear twice in a year.
Kundala Dam Lake is also known as Sethuparvati Dam, the Kundala Dam was constructed for Pallivasal Hydro Electric Project in 1946 and is considered to be Asia's first arch dam.
We took a thrilling speed boat ride in the lake. Other types of boating facilities namely pedal boats, Kashmiri shikkara boats, row boats, Coracle, Bamboo raft and Kayak were also available on rent.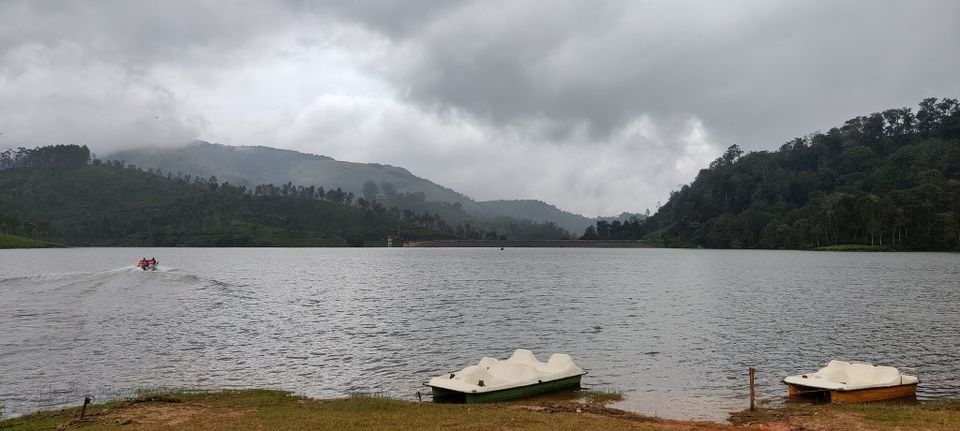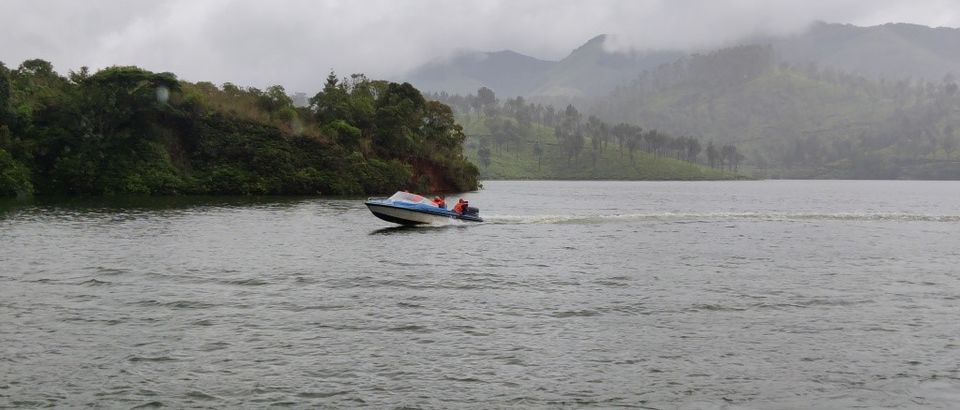 Kathakali and Kalaripayattu
Kerala is the home to several traditional dance and dance - drama forms, the most notable being Kathakali.
Kathakali, as a dance form popular today, is considered to be of comparatively recent origin. However, it is an art which has evolved from many social and religious theatrical forms which existed in the southern region in ancient times. The word Kathakali translates as Story-Play in which stories from Mahabharat, Ramayana and other Puranas are depicted. Kathakali originated in Kerala over 300 years ago. As a dance form it is a combination of resplendent costume, devotion, drama, dance, music.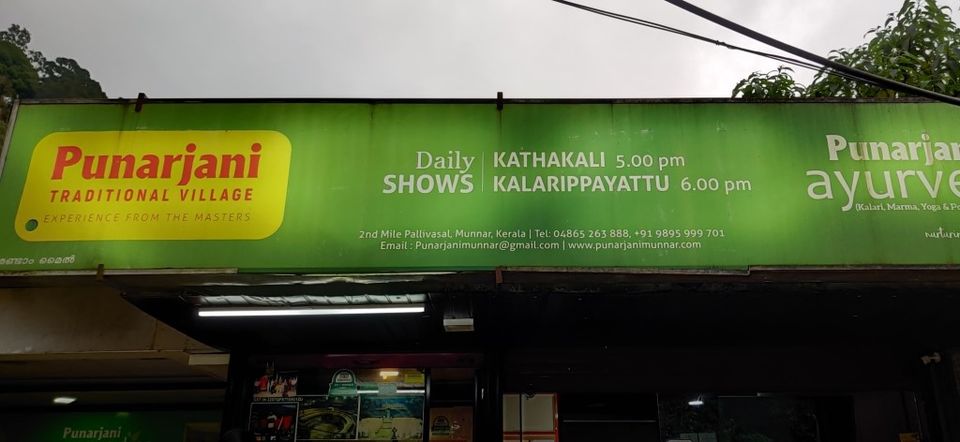 Kerala is the home to several traditional dance and dance - drama forms, the most notable being Kathakali.
Kathakali, as a dance form popular today, is considered to be of comparatively recent origin. However, it is an art which has evolved from many social and religious theatrical forms which existed in the southern region in ancient times. The word Kathakali translates as Story-Play in which stories from Mahabharat, Ramayana and other Puranas are depicted. Kathakali originated in Kerala over 300 years ago. As a dance form it is a combination of resplendent costume, devotion, drama, dance, music.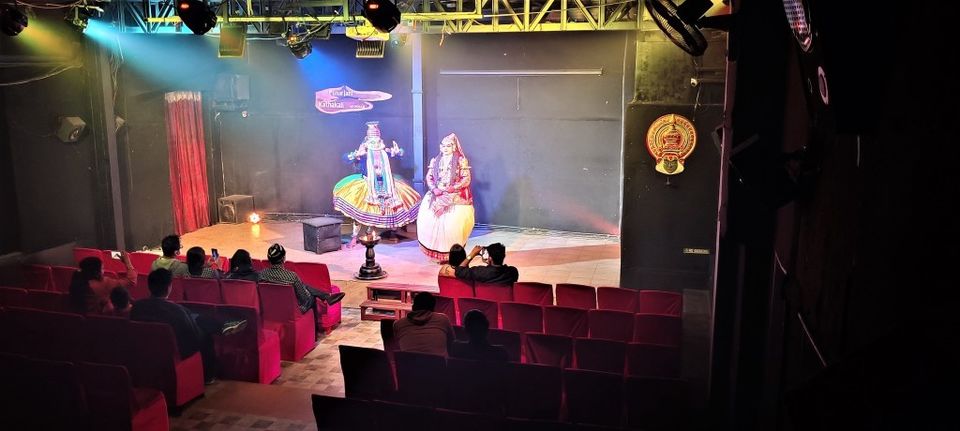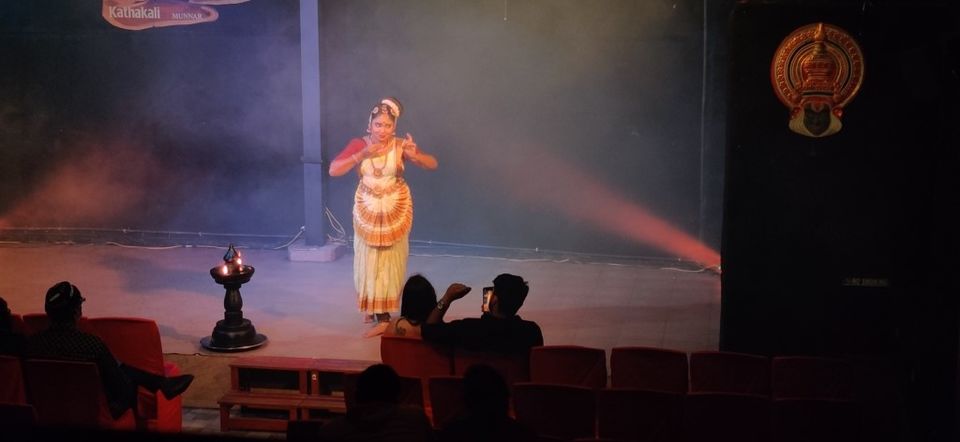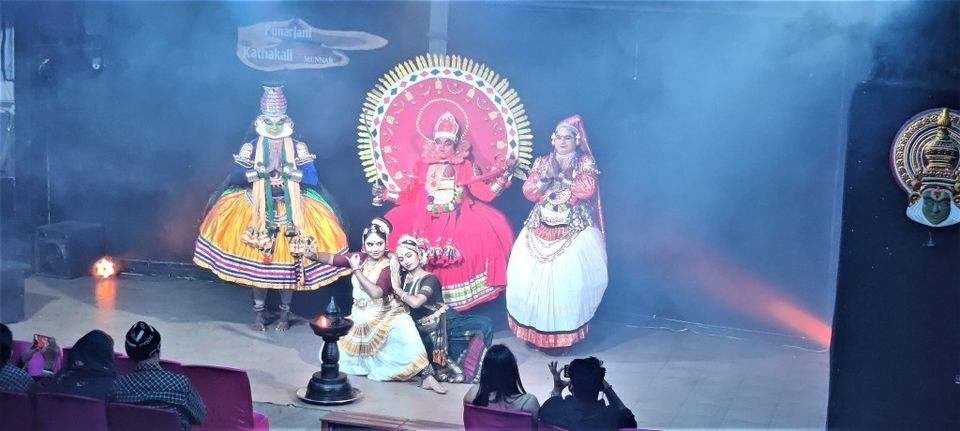 Kalaripayattu
Kalaripayattu of Kerala is known for its long-standing history within Indian martial arts. It is believed to be the oldest surviving martial art in India, with a history spanning over 3,000 years.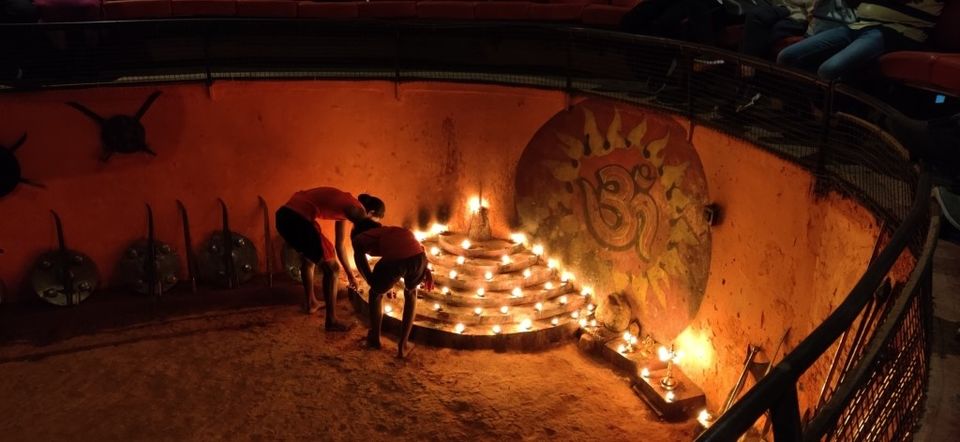 Kalaripayattu is mentioned in the Vadakkan Pattukal, a collection of ballads written about the Chekavar of the Malabar region of Kerala. In the Vadakkan Pattukal, it is stated that the cardinal principle of Kalaripayattu was that knowledge of the art be used to further worthy causes, and not for the advancement of one's own selfish interests. Kalaripayattu is a martial art designed for the ancient battlefield (the word "Kalari" meaning "battlefield"), with weapons and combative techniques that are unique to India.
These young men also performed the amazing ring-of-fire stunt:
Farewell Munnar !
Would love to visit this beautiful gem of the hills again !!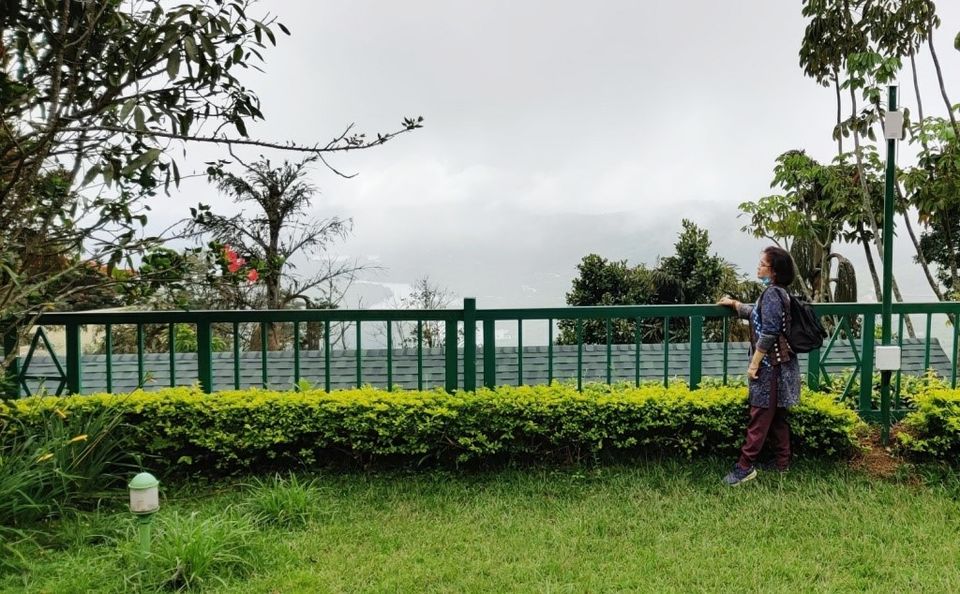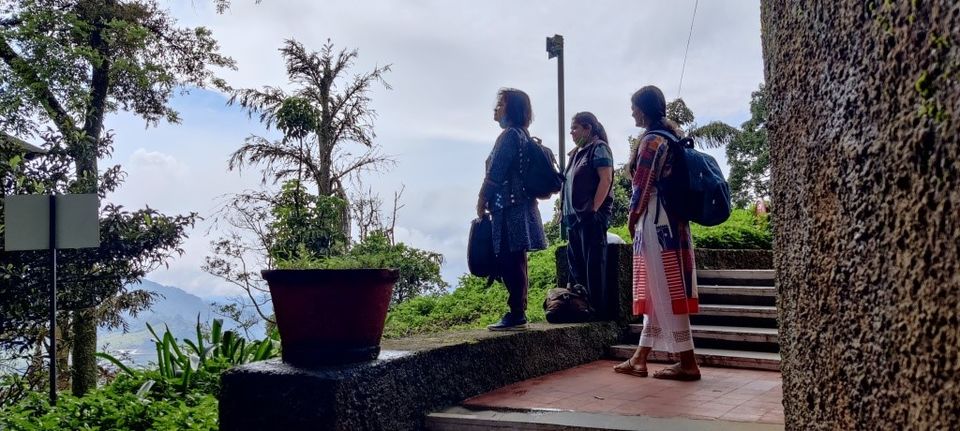 ASHTAMUDI !
Ever since we had been planning a trip to Kerala we were going gaga about staying at the Club Mahindra resort at Ashtamudi. The location on the edge of a the vast Astamudi lake living on a floating cottage appeared to be just out of this world !!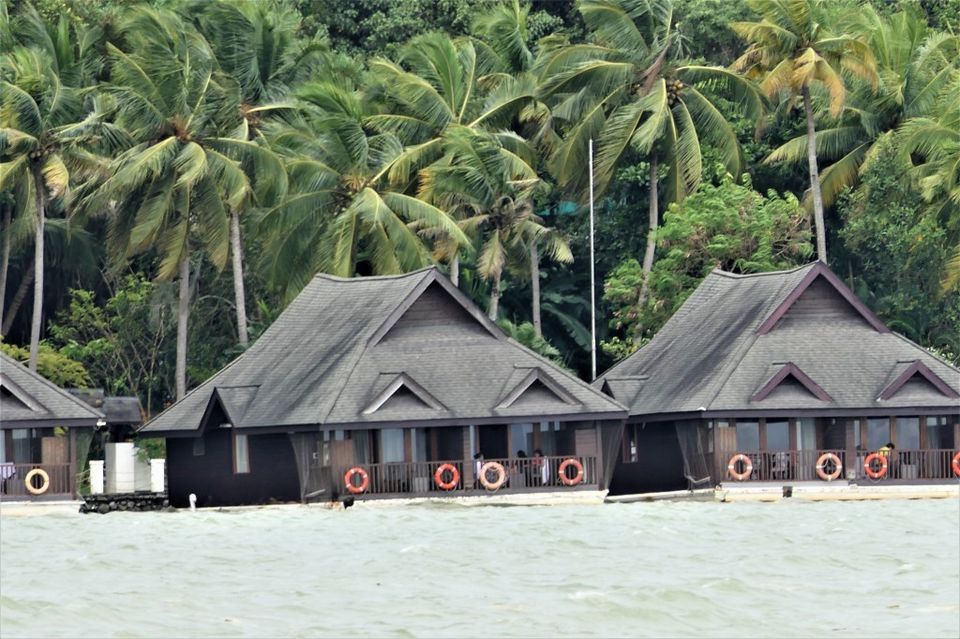 But it turned out to be a mixed experience. There was garbage floating in the water at entrance to our cottage and there was a persistent foul smell emanating from our bathroom drain and no amount of air freshener could mask it !!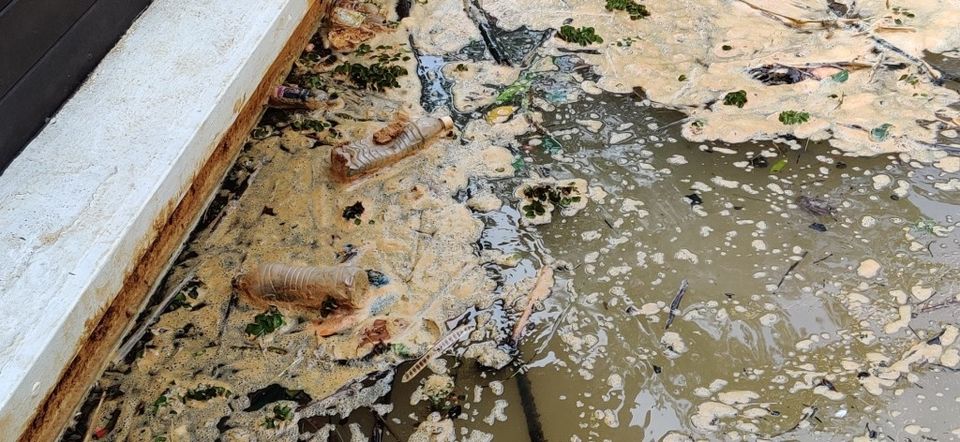 In addition, the cottage balcony which overlooked the lake was covered by a net to prevent pigeons from getting in, this net obstructed the beautiful view as well as the photographs that we wanted to take.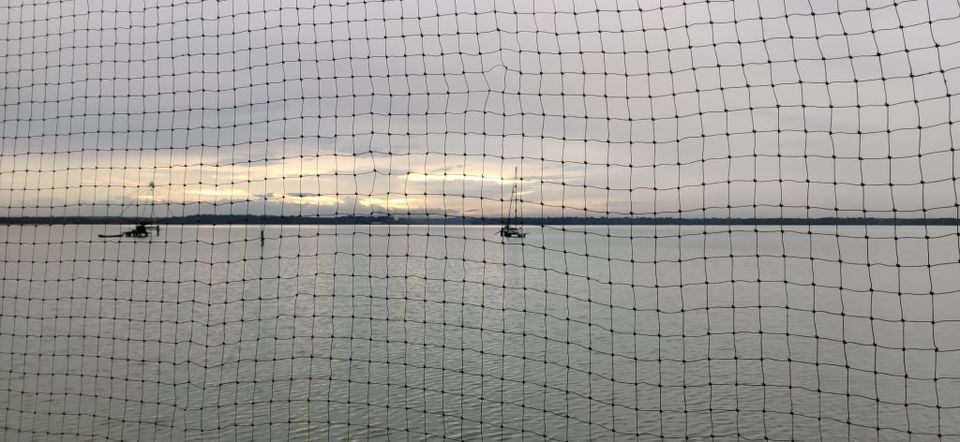 Luckily, Arz found a way to take pictures with a mobile camera by focusing the camera lens in between the mesh, but it limited one's maneuverability.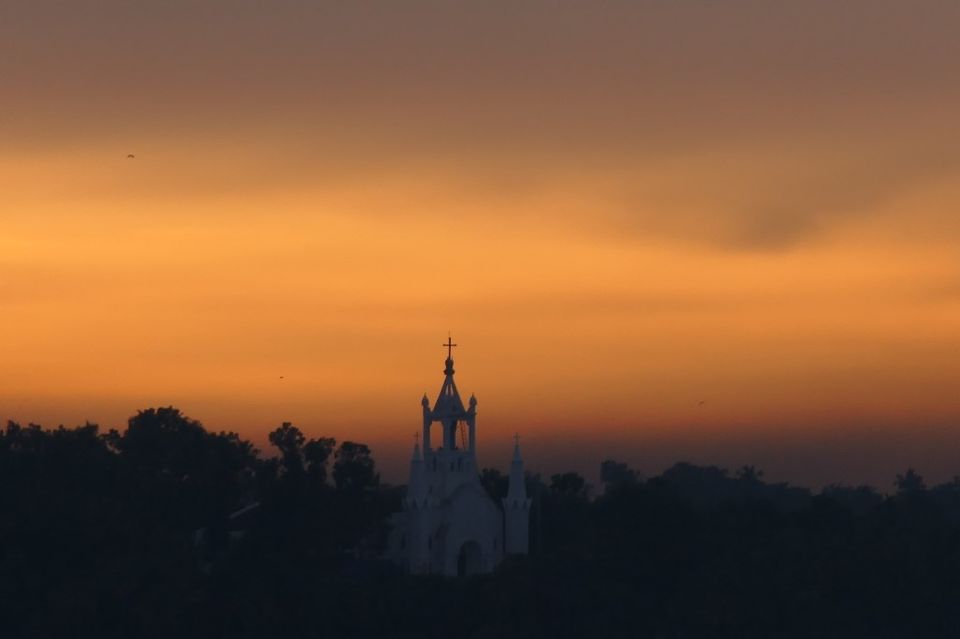 After taking in an eyeful of the beautiful views of the Ashtamudi lake from our cottage balcony we went on a boat cruise of Ashtamudi lake and our host was none other than the charming owner of Southern Backwaters !
He was quite a chatty fellow who introduced us to his staff who would be at our service during the day long cruise. One of them was the cook who seemed like a character right out of a Hollywood movie ! The cook shared tales of his adventures on the high seas with us.
At the lakes edge live life and death.
As seasons pass, with a long last sigh, I bid farewell to the old and the
dead.
The fish, the birds the sky, the clouds, all in one long chain forever
bound.
The boats with their nets and men with their mates, all feed and bathe and
wash in me.
On the shimmering ripples float shadows of the sky, forever changing and yet
ever the same.
Ashtamudi Lake (Ashtamudi Kayal), in the Kollam District of the Indian state of Kerala, is the most visited backwater and lake in the state. It possesses a unique wetland ecosystem and a large palm-shaped (also described as octopus-shaped) water body.
Ashtamudi means 'eight braids' (Ashta : 'eight'; mudi : 'hair braids') in the local Malayalam language. The name is indicative of the lake's topography with its multiple branches. The lake is also called the gateway to the backwaters of Kerala and is well known for its houseboat and backwater resorts. Ashtamudi Wetland was included in the list of wetlands of international importance, as defined by the Ramsar Convention for the conservation and sustainable utilization of wetlands.
We were treated to a stupendous Keralite meal on the boat ! Our hosts anchored the boat along the shore, got off to pluck some banana leaves which were then used as a table cloth for our lunch !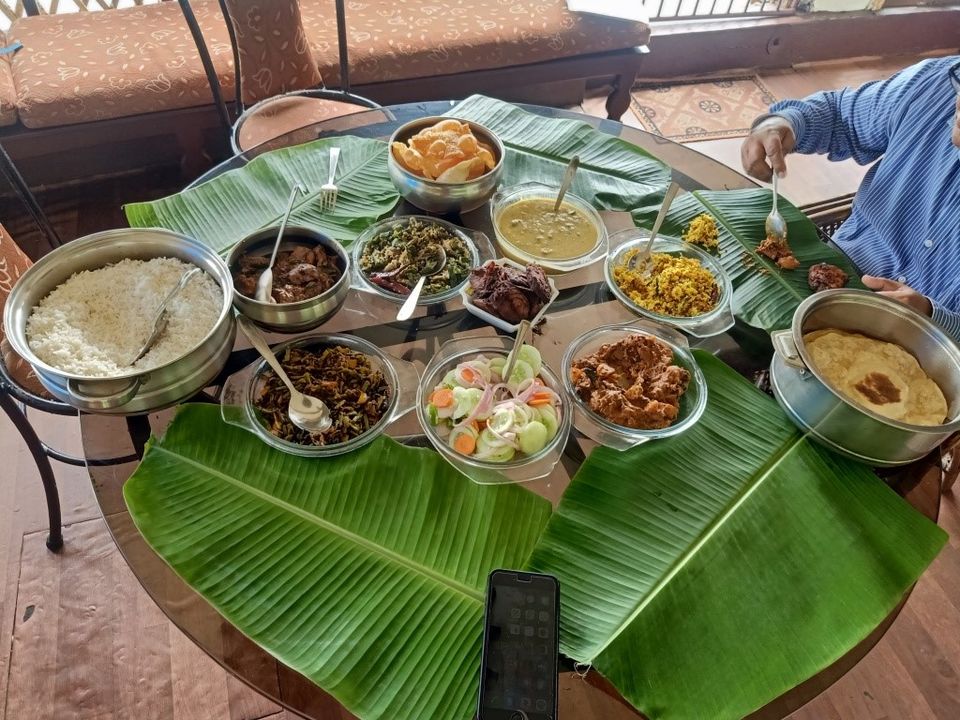 We also got to see the Poison mango plant whose scientific name is Cerbera odollam. This plant was growing wild along the banks of Ashtamudi lake. It is also commonly known as suicide tree, pong-pong and othalanga. This plant belongs to poisonous Apocynaceae family. The plant's fruit yields a potent poison that has been used for suicide and murder: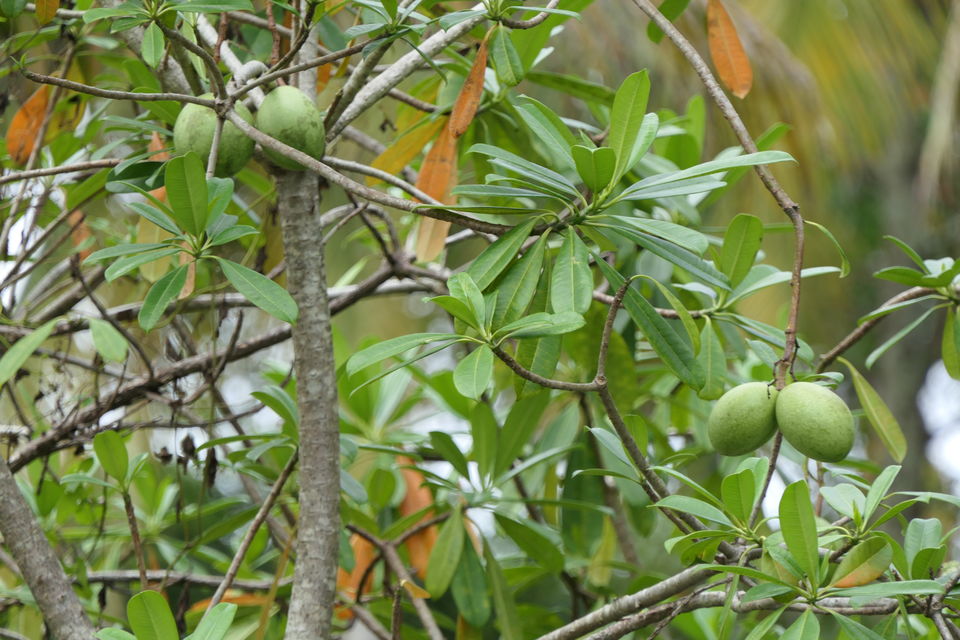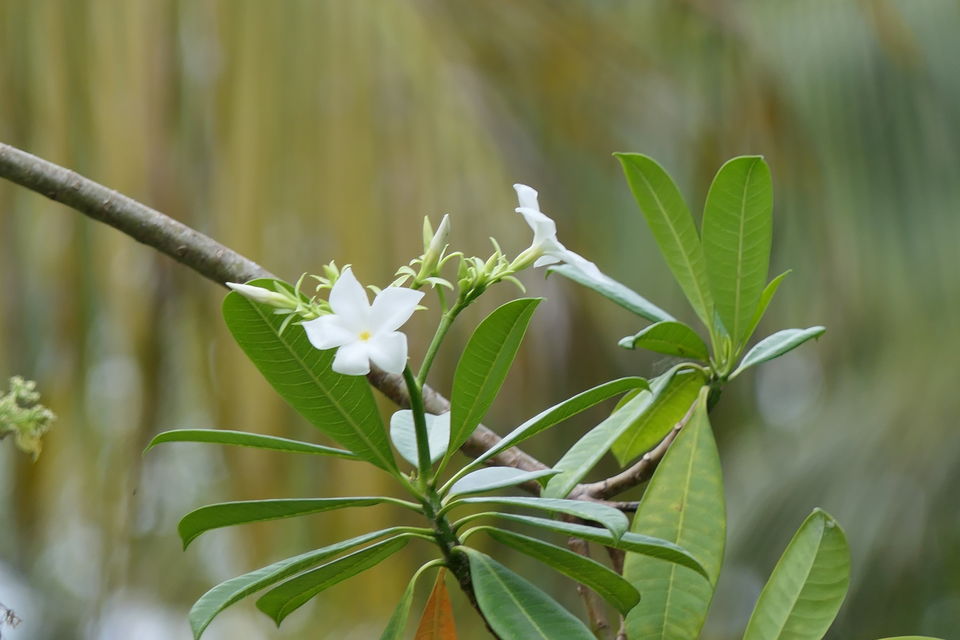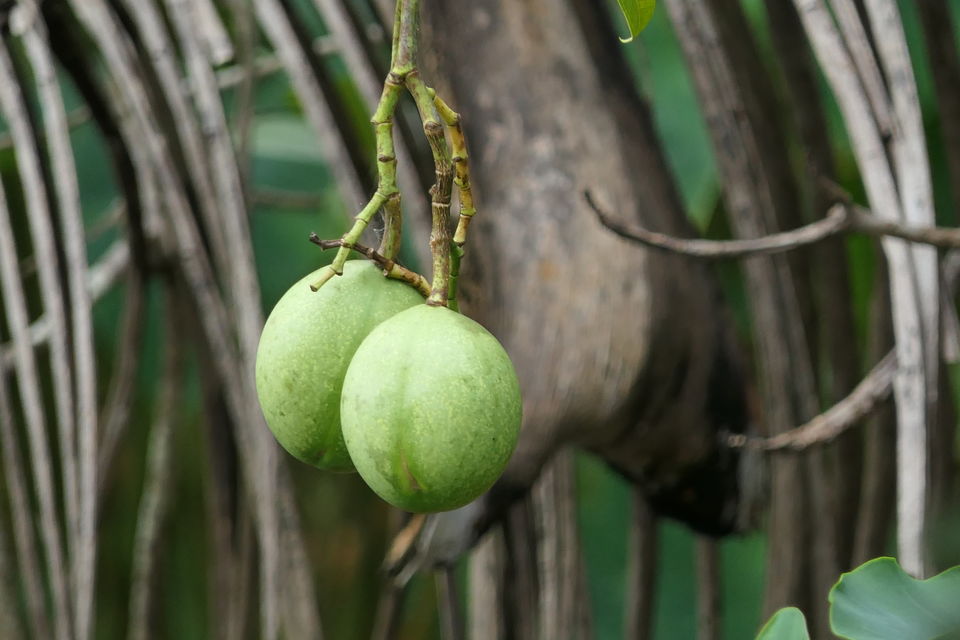 Among the beautiful birds we saw at the lake's edge was the majestic Brahminy Kite.
The Brahmany Kite is a familiar sight in the skies of India, Pakistan, Bangladesh, and southeast Asia and as far south as New South Wales, Australia, through which region it is widespread and resident. It is an attractive bird, with chestnut plumage except for the white head and breast and black wing tips. This species nests in trees, often close to water. It feeds as a scavenger, particularly on dead fish and crabs, especially in wetlands and marshland.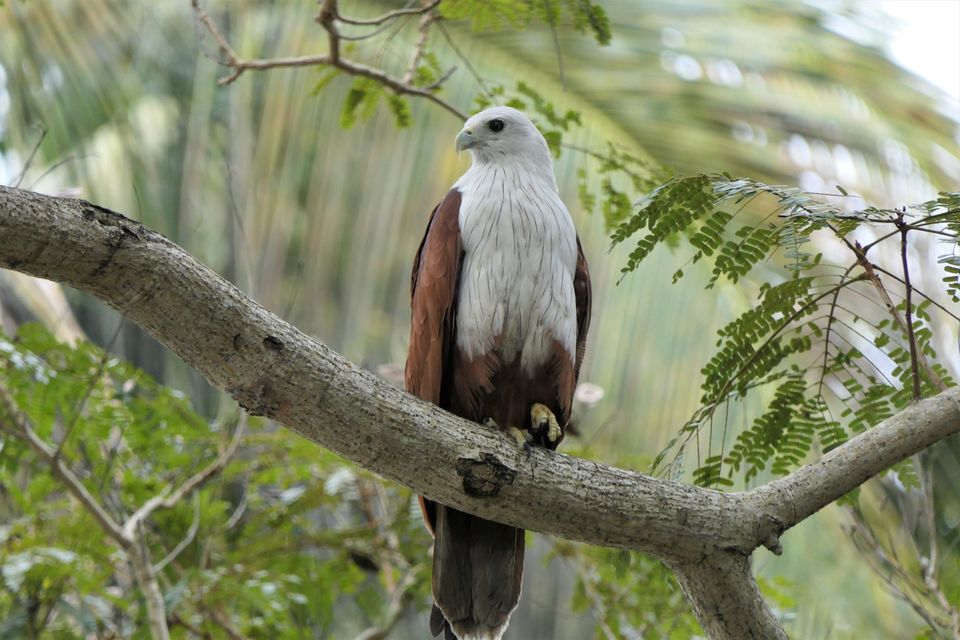 Sound track in the above video by Danish Abdi
Kollam Beach
In the evening we drove down to Kollam beach which is a drive of abou 35 minutes by road. Kollam is an ancient city and seaport on the Malabar Coast with the vast Arabian Sea close to it. It is located on the banks of Ashtamudi Lake and the Kallada River. Kollam beach is one of the notable spots of Kollam.
Kollam Port has become popular for the cashew trade. Unfortunately we found the beach littered with garbage.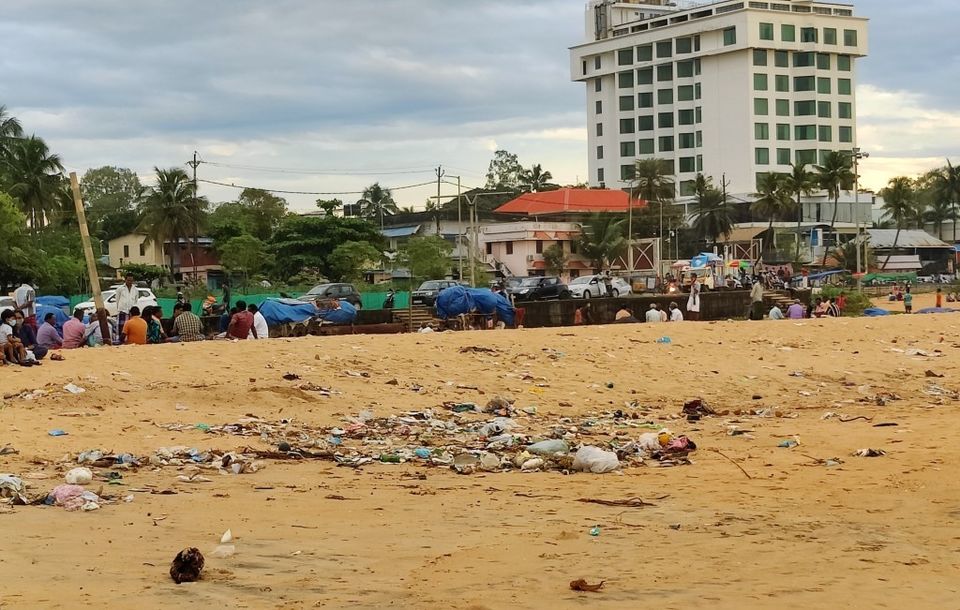 If kept clean this beach would look beautiful and attract more tourists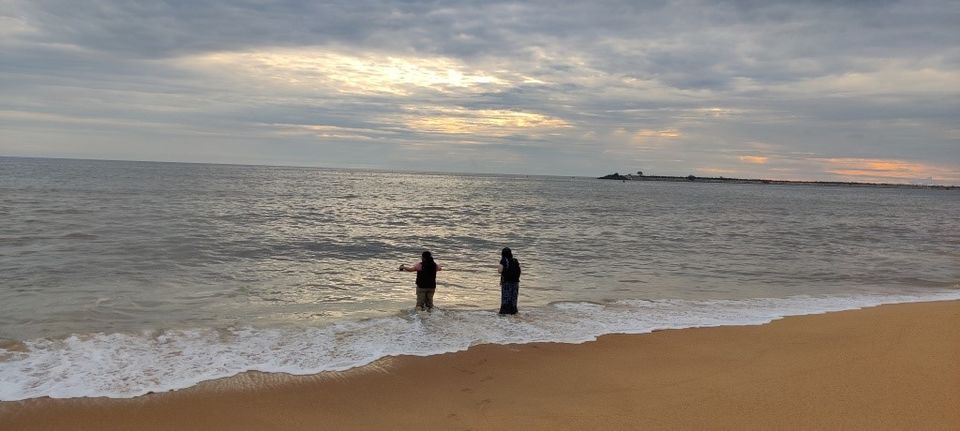 Thiruvanthipuram
Our next and final destination was Trivandrum via Kollam. In Kollam district we visited the world largest Jatayu sculptor.
The Jatayu Adventure Center apart from the huge stone sculpture also has a rock theme park for adventure enthusiasts. The sculpture pays tribute to the mythical bird Jatayu from the Indian epic Ramayana – Araṇya-Kāṇḍa of Ramayana mentions that Jatayu is the "King of Vultures"(gidharāja).According to the epic, the demon Ravana was abducting the goddess Sita when Jatayu tried to rescue her. Jatayu fought valiantly with Ravana, but as Jatayu was very old Ravana soon defeated him, clipping his wings, and Jayatu fell to earth. Rama and Lakshmana while searching for Sita, chanced upon the stricken and dying Jatayu, who informed them of the battle with Ravana and told them that Ravana had headed South. Jatayu then died of his wounds and Rama performed his final funeral rites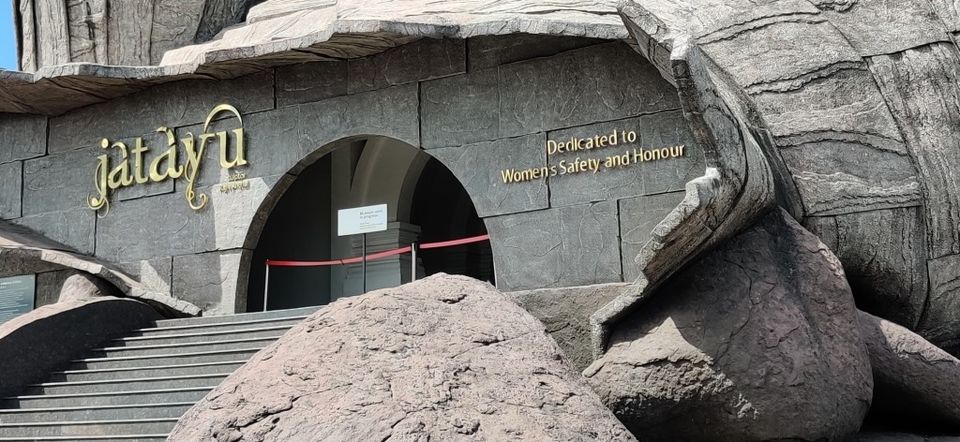 Also known as Jatayu Earth's Center, it is located at Chadayamangalam, 50 km from Thiruvananthapuram. The Jatayu is dedicated to womens' safety and honour.
Padmanbhuram Palace, Thiruvanthipuram
Situated 64 km away from Thiruvananthapuram at Thuckalay, on the way to Kanyakumari is the magnificent Padmanabhapuram Palace.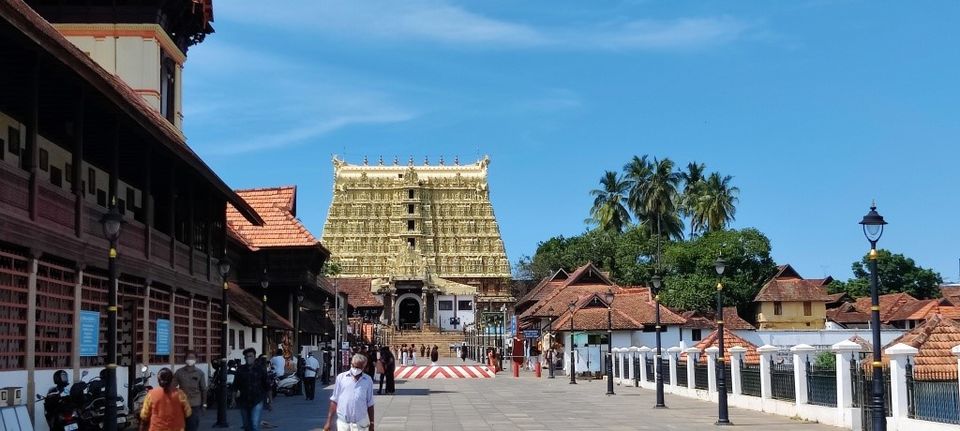 This palace is a remarkable 16th Century CE wood palace of the erstwhile Maharajas of Travancore (1550 to 1750 AD) . Replete with intricate wood carvings and ornate murals, the Palace is an exceptional example of indigenous building techniques and craftsmanship in wood, a style unparalleled in the world and based on historic building system, Taccusastra (the science of carpentry) unique to this region.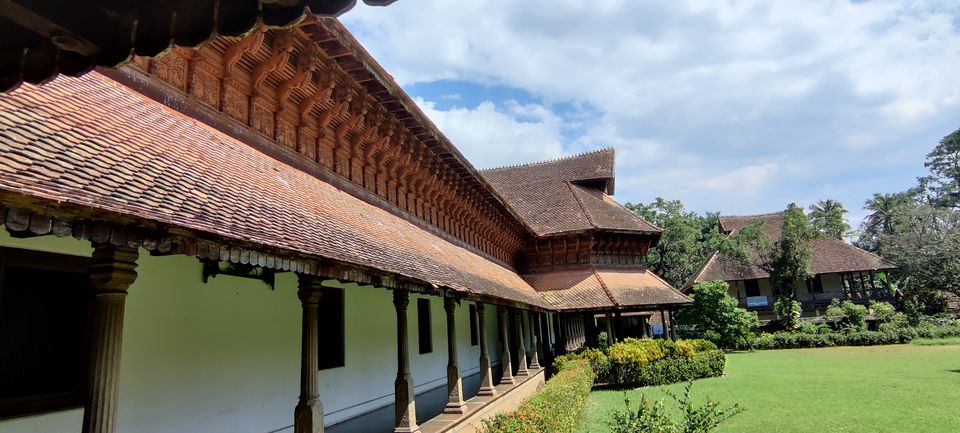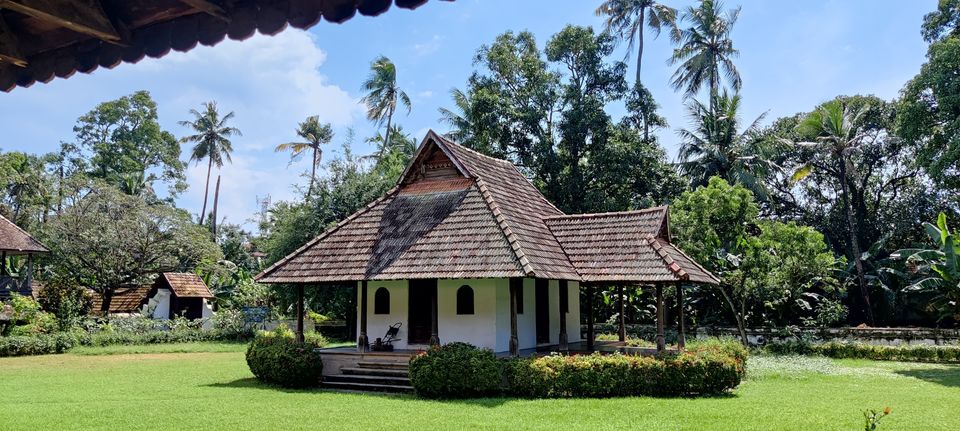 This palace houses murals that date back to the 17th and 18th centuries with exquisite sculptures and floral carvings. The floor is made of black granite. As depicted in the following images: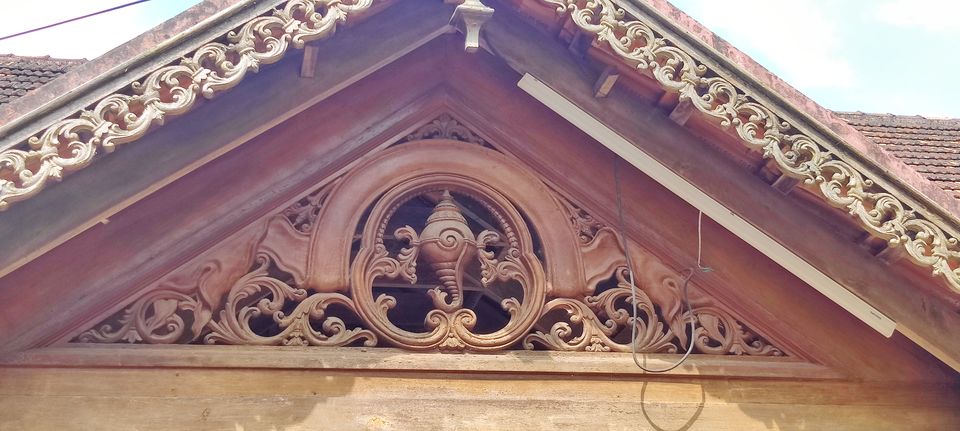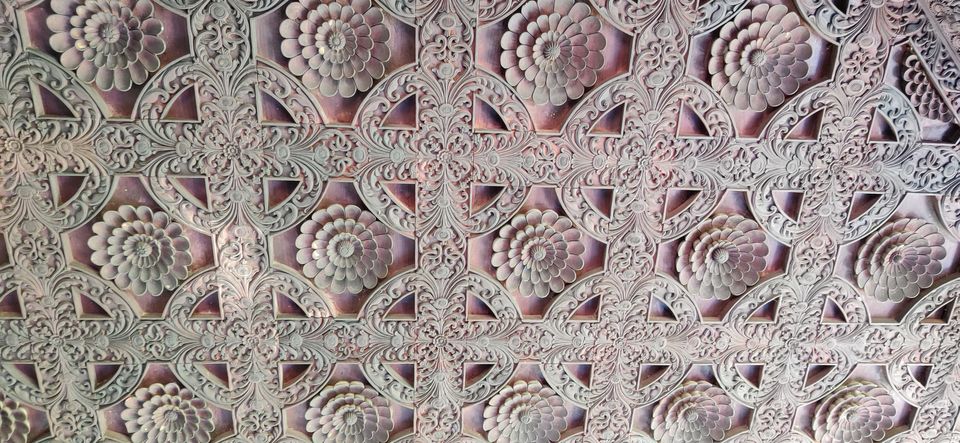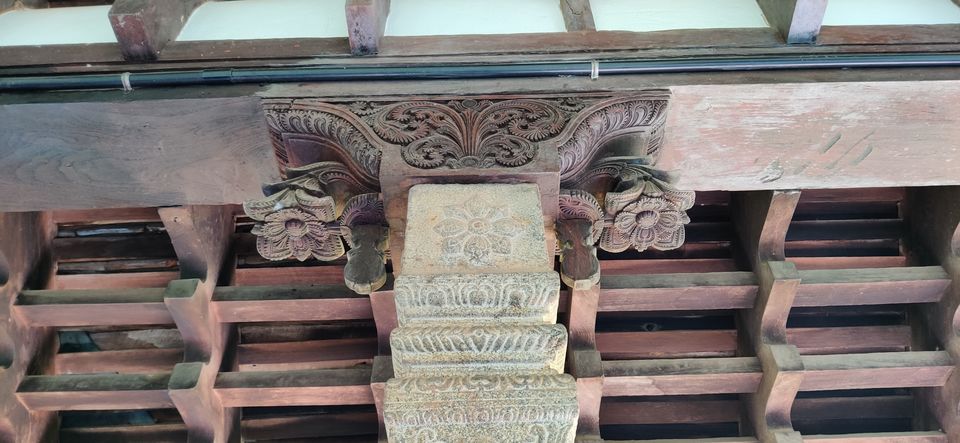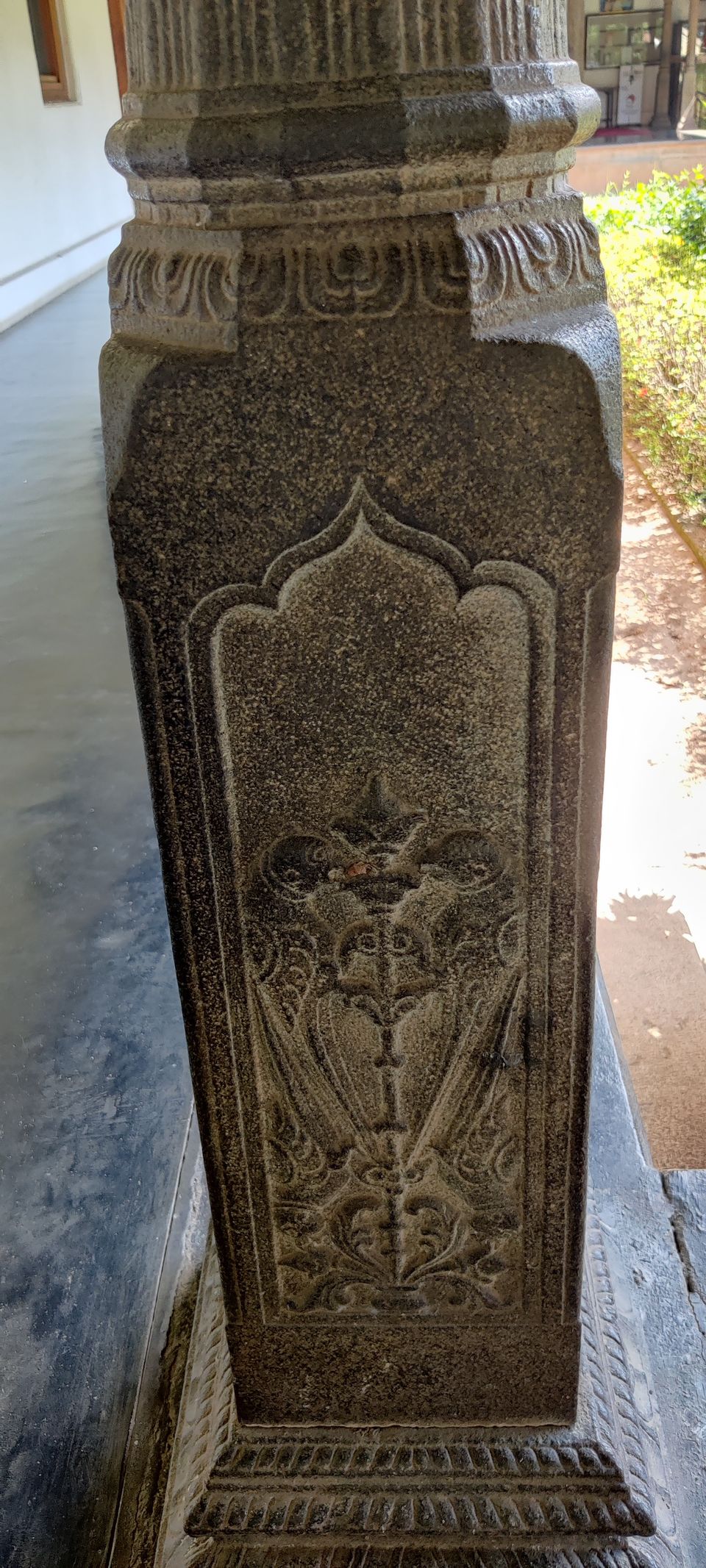 Shirodhara and Lucid Dreaming
Kerala Ayurvedic Treatment centers are a rage in north India and in Kerala you will find one in almost every street ! Our guide took us to one of these in Thiruvanthipuram. We all had a oil massage which was very soothing, especially Shirodhara which is a more relaxed and therapeutic head massage experience that offers immense physical and mental benefits. So if you think a head massage is great, Shirodhara is even better. In this, a light massage is given at the end after dripping oil on the forehead. The overhanging pot of medicated oil is made to swing gentely over you head, while you are lying down horizontally facing the roof. The rythmic dropping of luke-warm oil on your forehead immerses you in a state of deep relaxation. Some of us fell asleep mid way while I had a lucid dream experience. Be prepared to go around the town with hair dripping with oil once you are done with this massage!!
Kovallam Beach
The beach was a bit crowded and congested but the fresh sea food and the beautiful sun-set made up for it !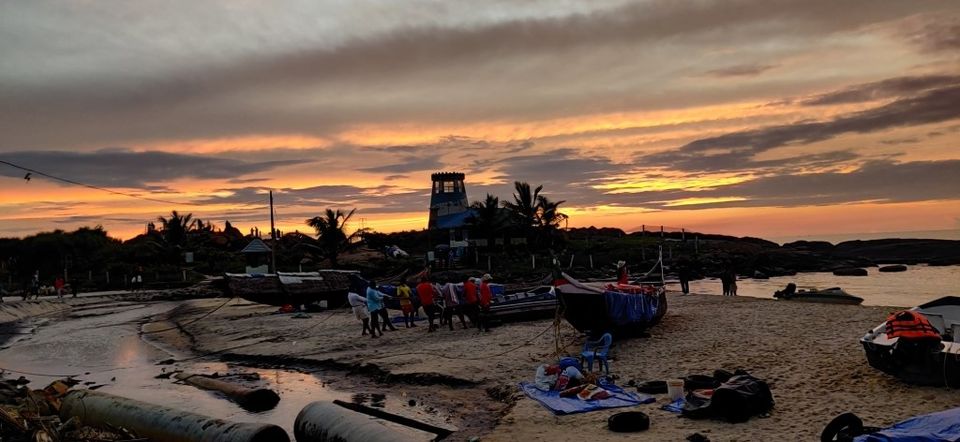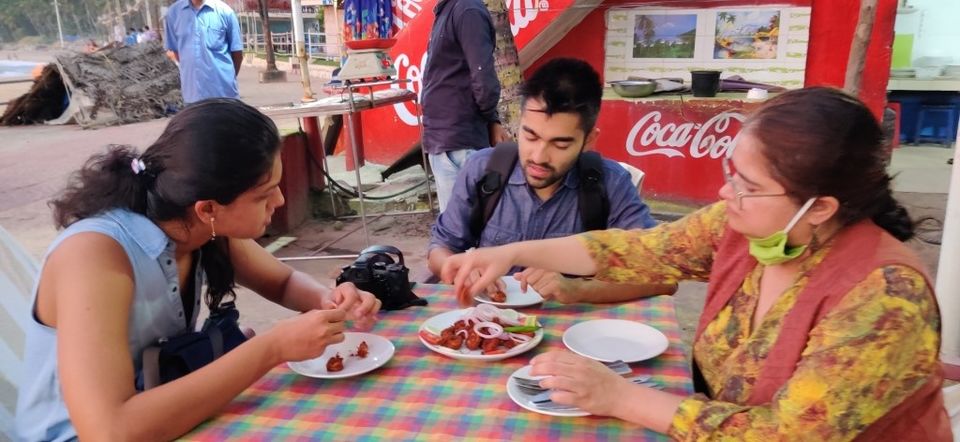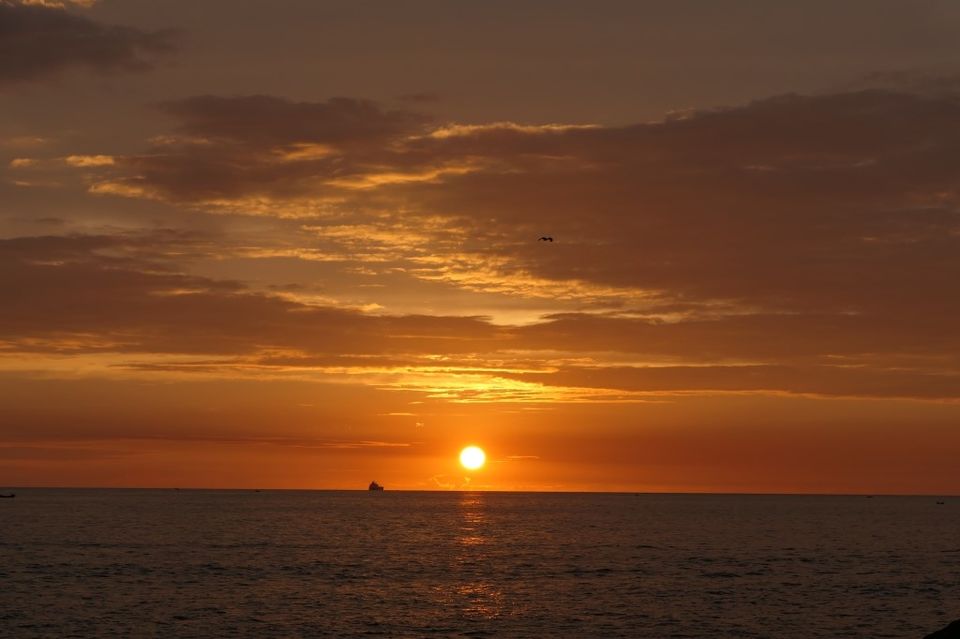 Finally as we boarded our flight from Trivandrum to fly back home myself and Roomi promised ourselves that someday when we are old and grey we would return to Kerala to check whether its spirit of unity in diversity was still burning bright !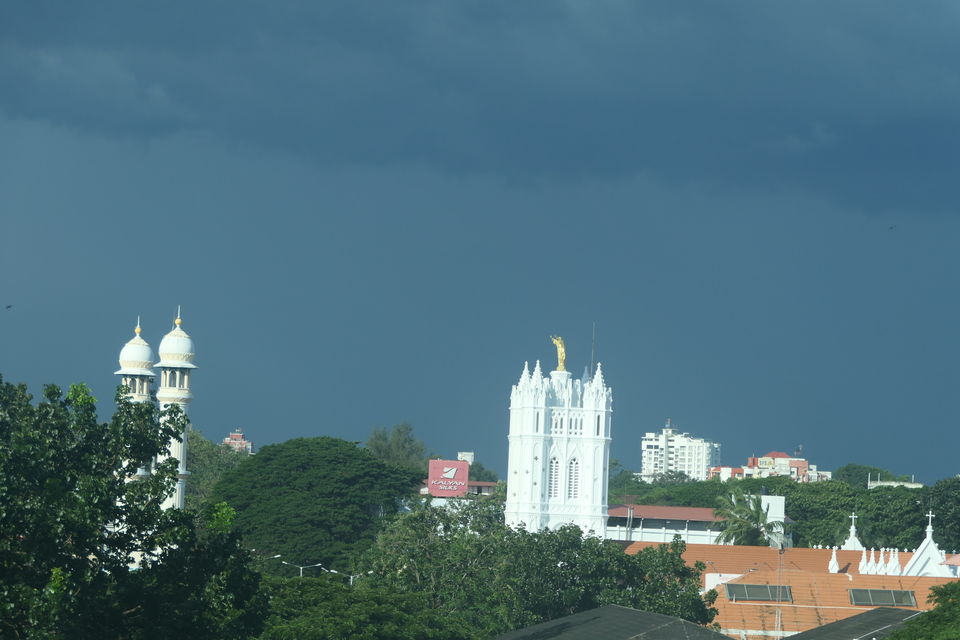 Photo and video credits: Rupa Abdi
Sound track: Danish Abdi