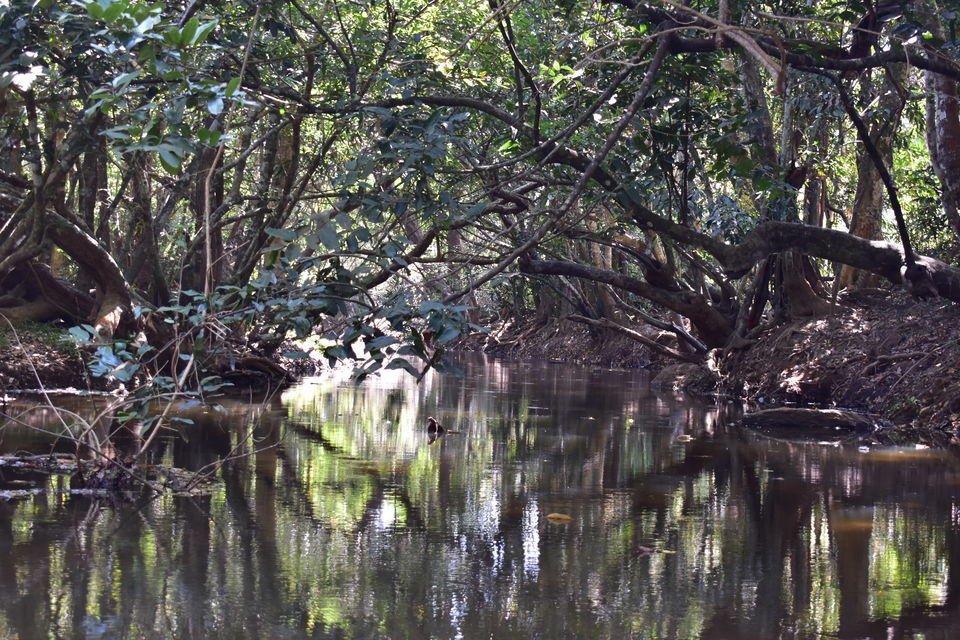 Today in the morning I suddenly remembered where was I last year on this day. I was on my trip to Kerala and I couldn't believe it's already been a year.
On 29th January 2018, I went out on a trip to Kerala. All alone. I don't know why but I always like to travel alone or with someone I've never met. not that I don't have friends or I am a loner or something, but I just enjoy my solitude. I save my money all year and go to that one place away from everyone and everything.
29th January
I left from Bhubaneswar airport at around 2 o'clock in the afternoon. I had a connecting flight at Bengaluru airport to Kochi.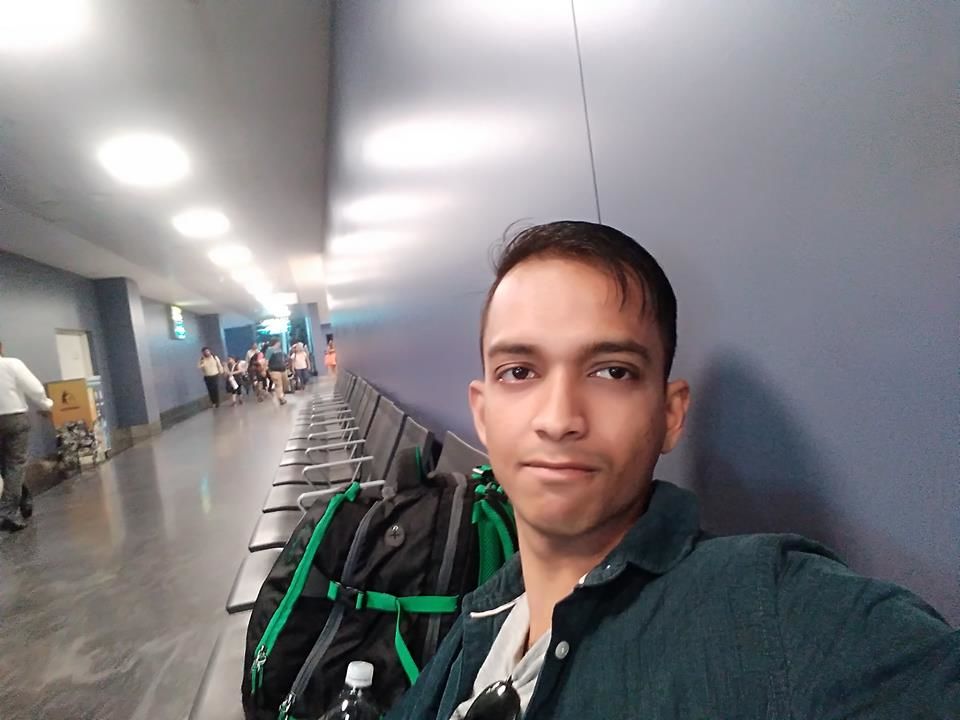 Reaching Kochi
I reached Kochi at about 11 o'clock in the night. The airport was a little far from the main city. I reached my hotel about 45 minutes later. I collapsed on the bed as I was tired from travelling all day.
30th January
When I woke up I went for a walk around the peripherals of the hotel. The Cochin port was very close to my hotel.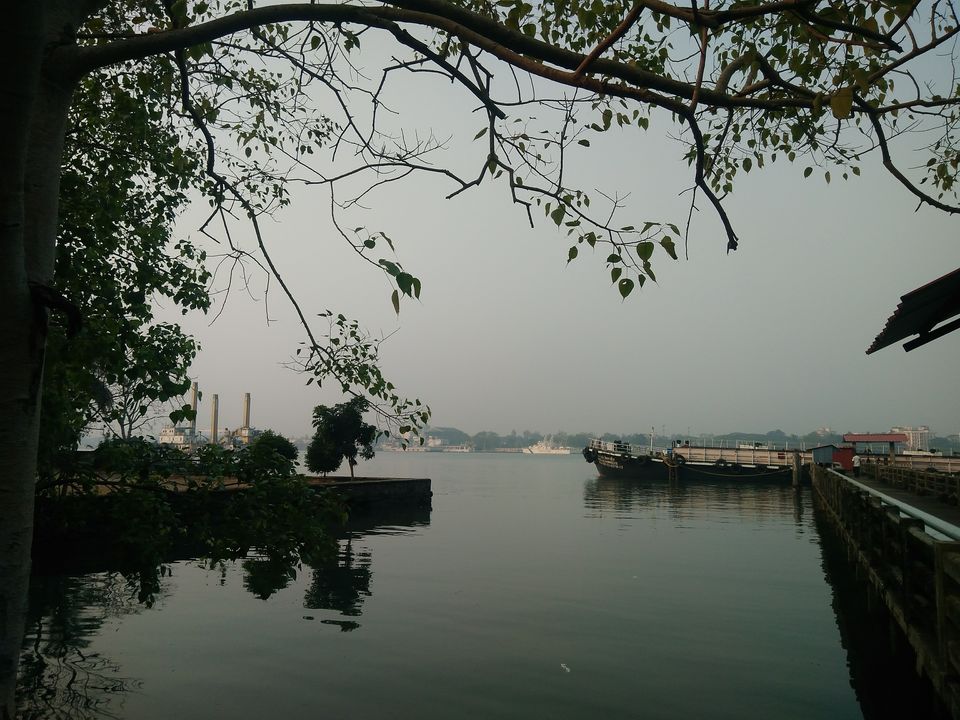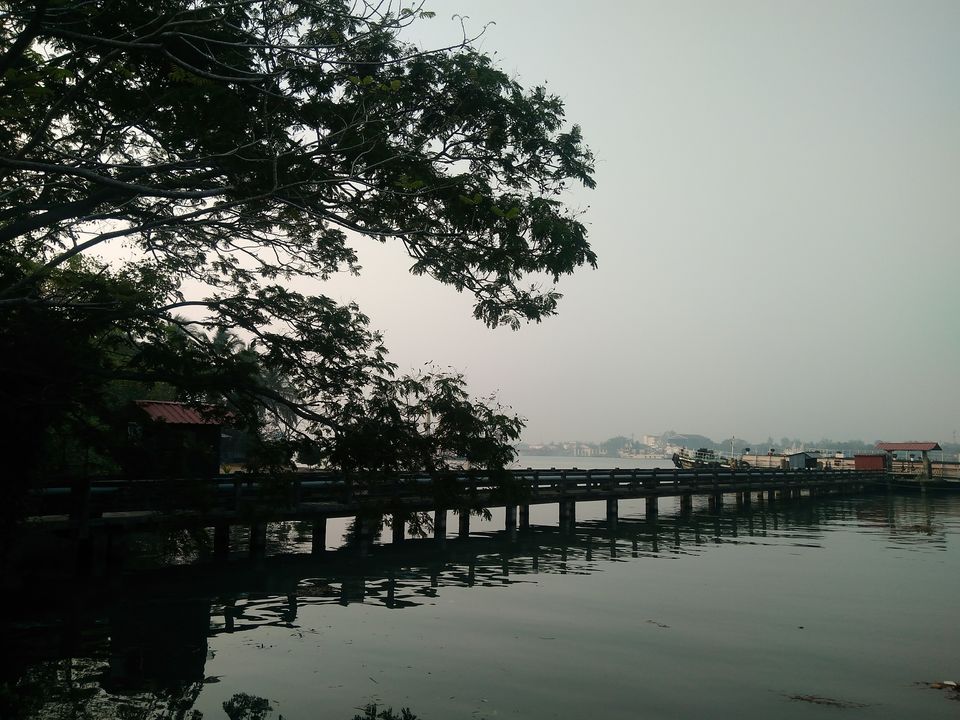 After I came I bathed and went to have breakfast. It was a buffet. I only had some idli sambhar (had to when I was in the south but later found out that Keralites don't really have that much of idlis and dosa), some fruits and hot milk because I didn't want to travel empty stomach. Then I got a call from my driver who had reached my hotel. His name was Anil and he was from Alappuzha. Oh, I didn't tell you where I was going. MUNNAR!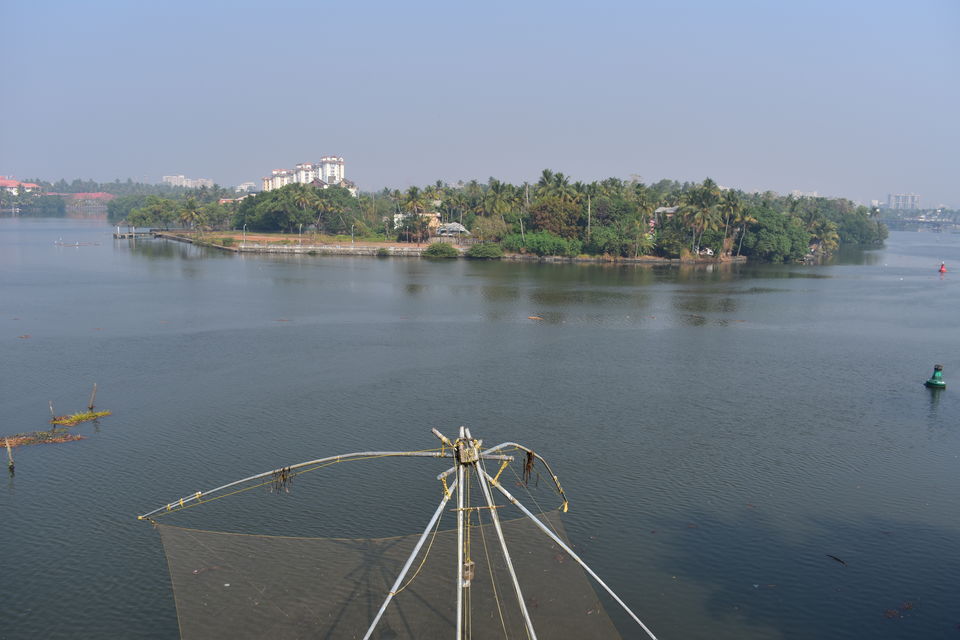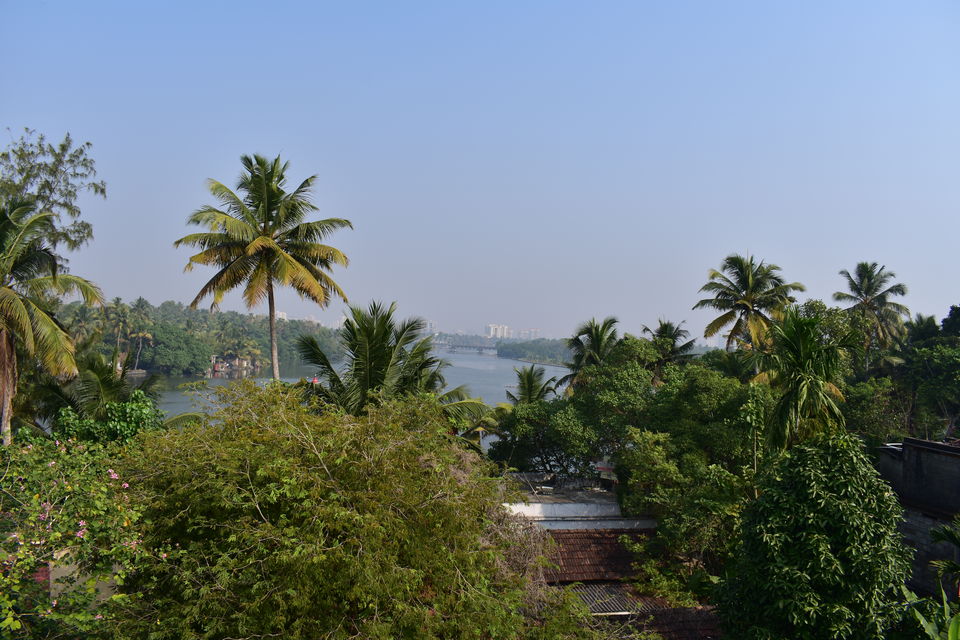 Munnar in spring
On the way, we stopped in the spice gardens. It was a huge area. The guide said it is spread around 50 acres of tract it the hills where the tribes grow spice and rare medicinal plants. The ticket also came with an elephant ride around the spice gardens. I got a bagful of spices and souvenirs from the shopping outlet there.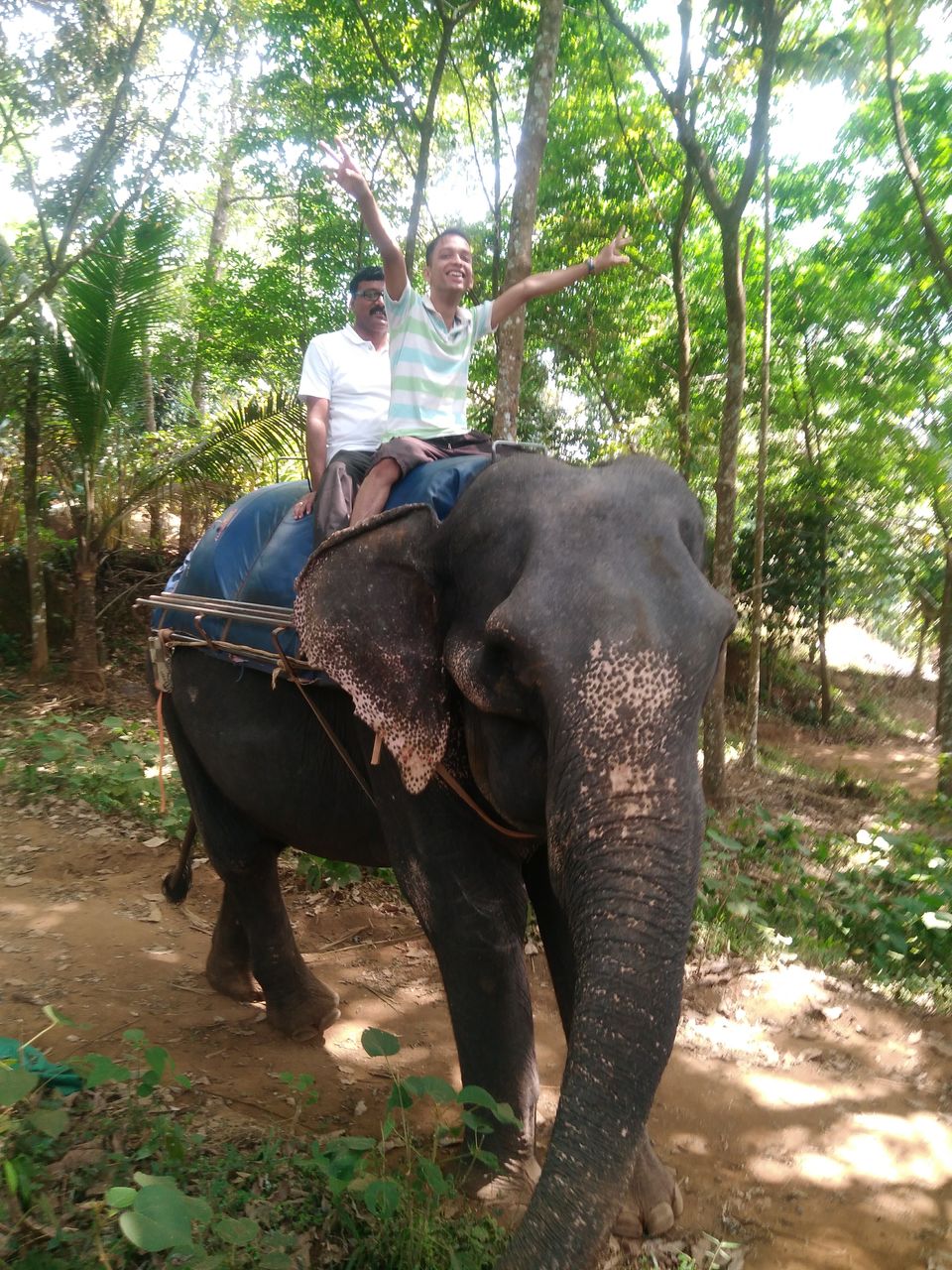 My resort was all the way up top of the hill. It was a lot of turns on the hilly road and the view was juice to the eyes. I must say Munnar is embarrassingly beautiful. I reached my resort at 4:30 in the evening. It was a beautiful resort called 'golden ridge mountain resort'.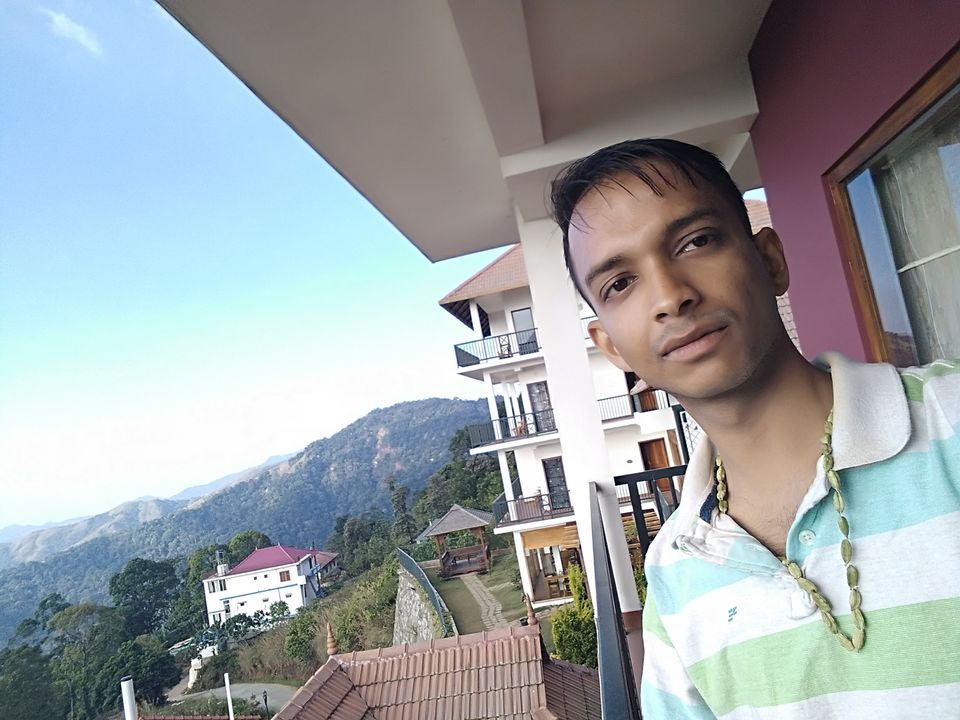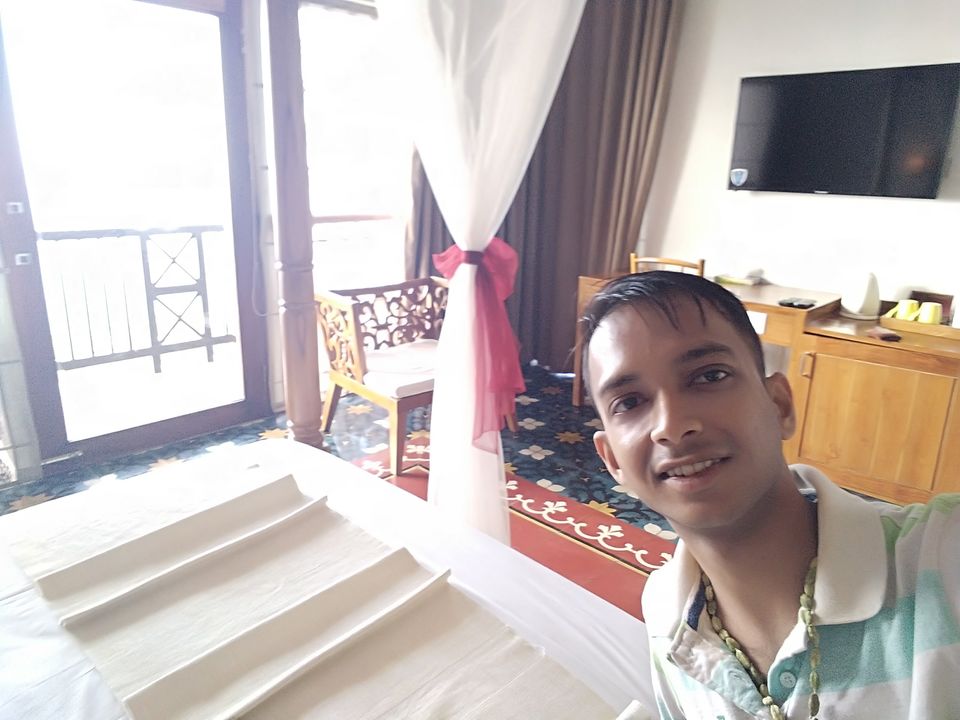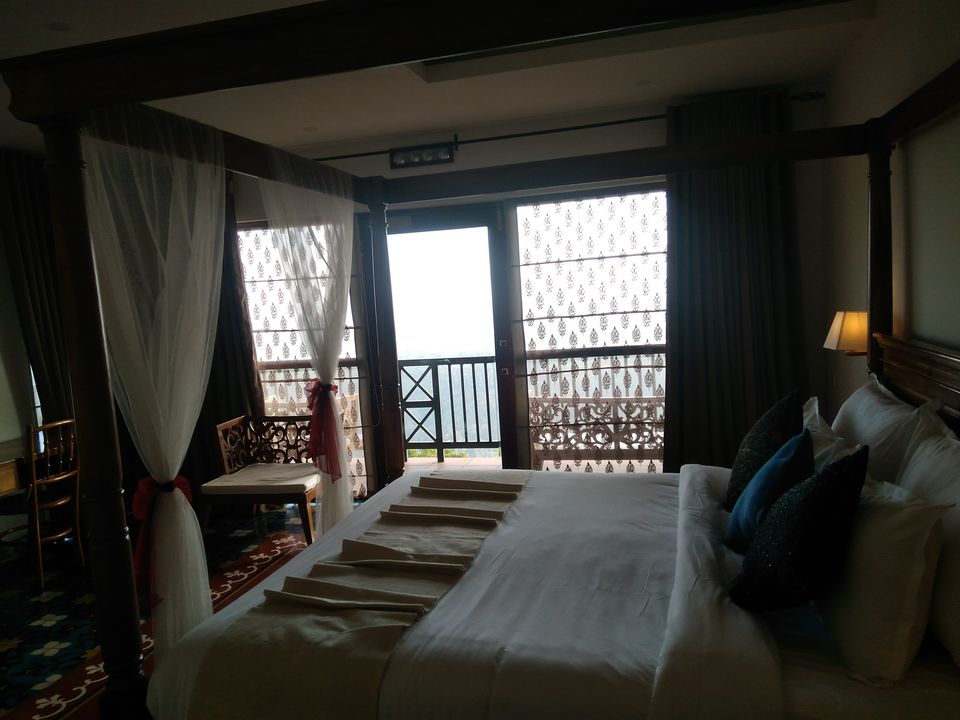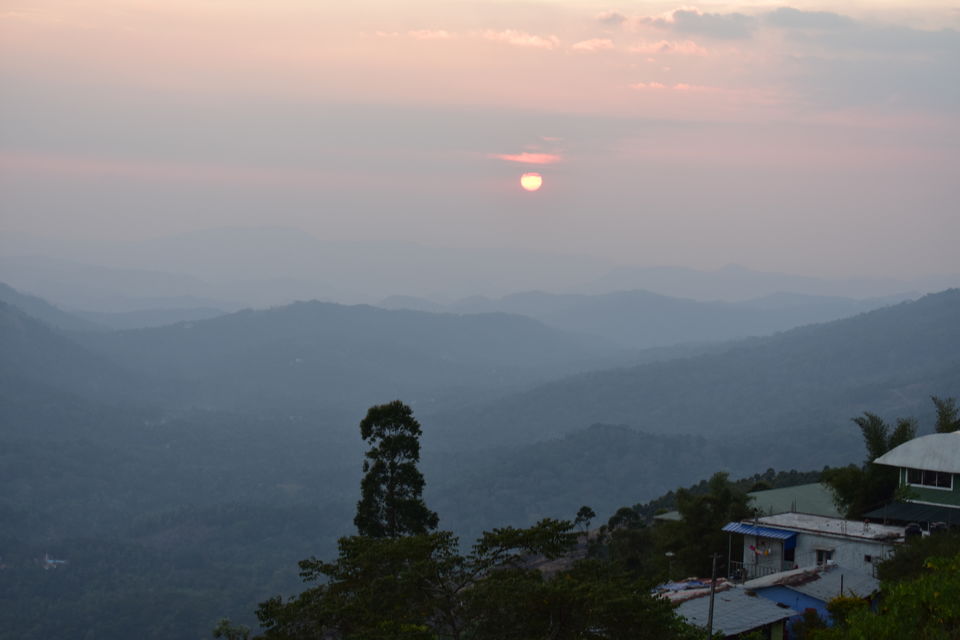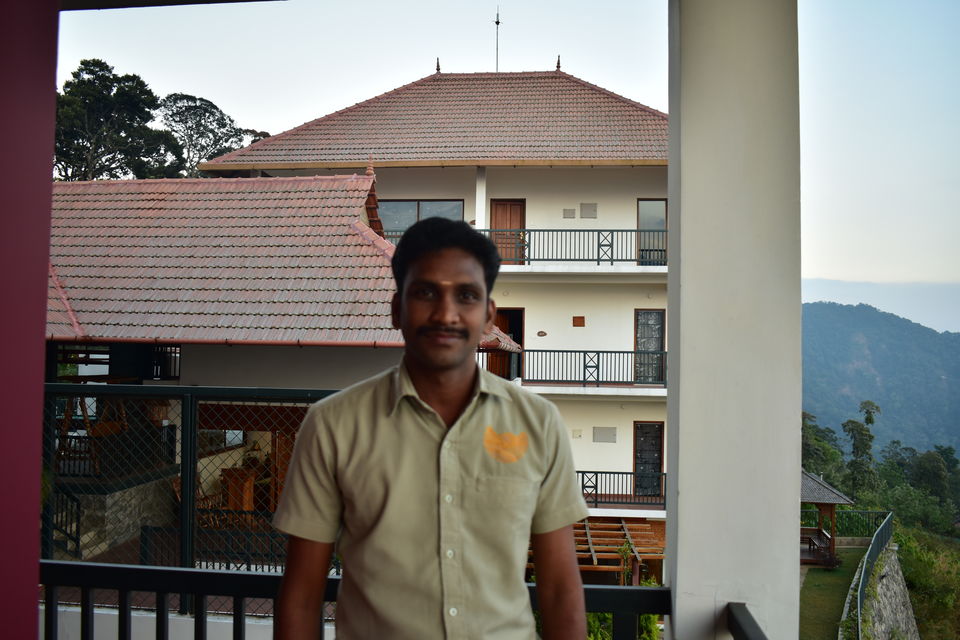 I went to bed early with the sweet memories of the day and yummy food because i had to leave for Kochi the next day.
31st January
I woke up the next morning to the scenic beauty of Munnar. I had some ghee masala dosa and some milk and went off with Anil. Today I went to an amusement park in Munnar. I was there until I remembered I had to eat lunch.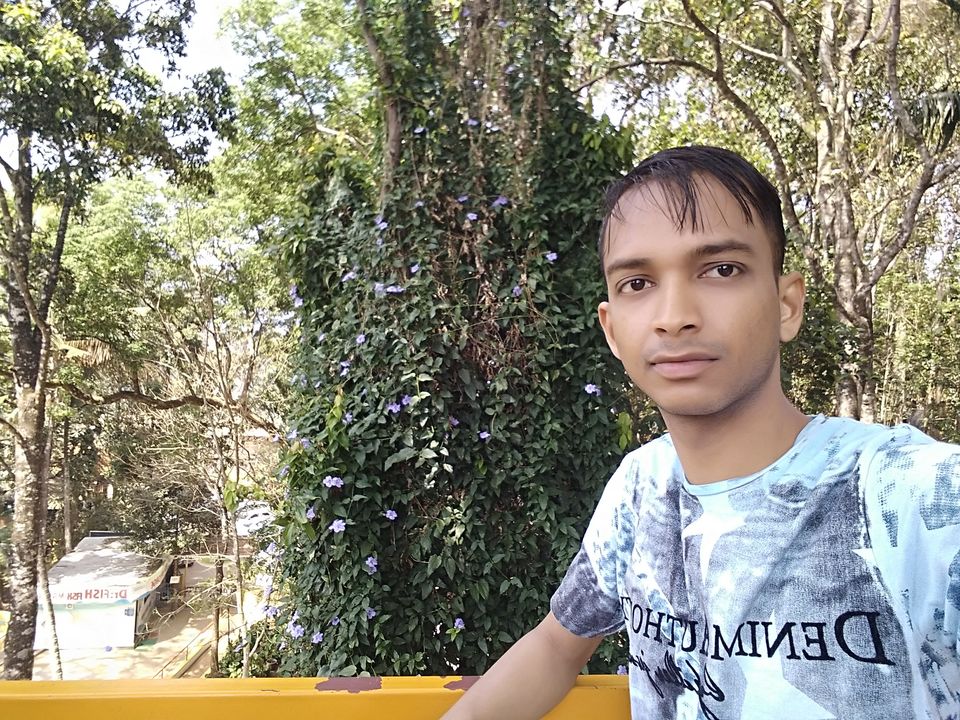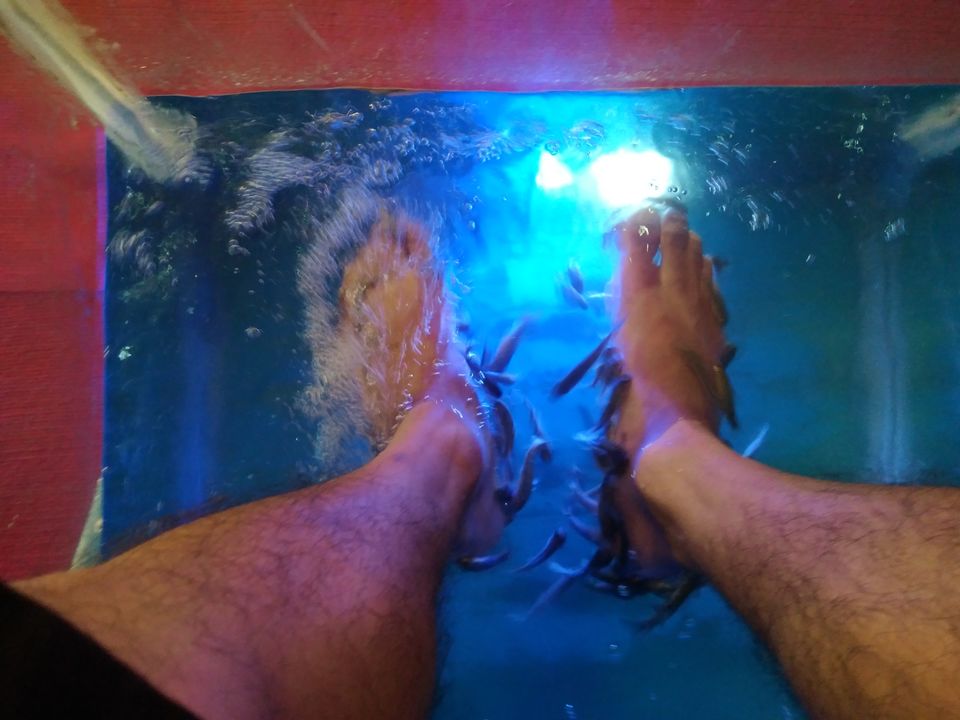 After lunch we went to see a flower garden. it felt like i was on a movie set.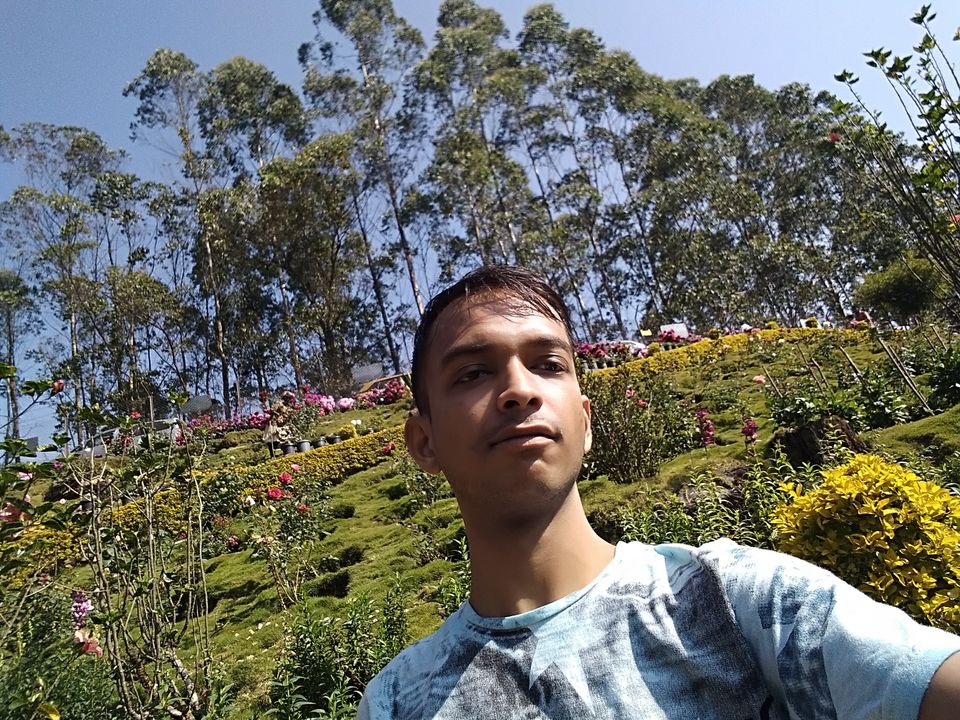 A few kilometres away there was a dam called 'madupetty dam'. it attracts a lot of tourists. it is very picturesque.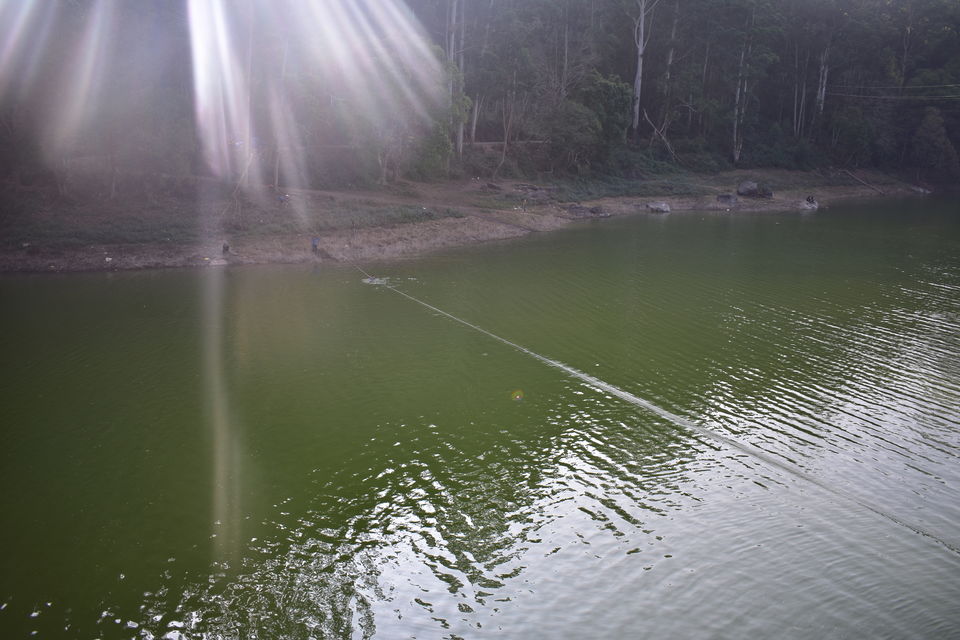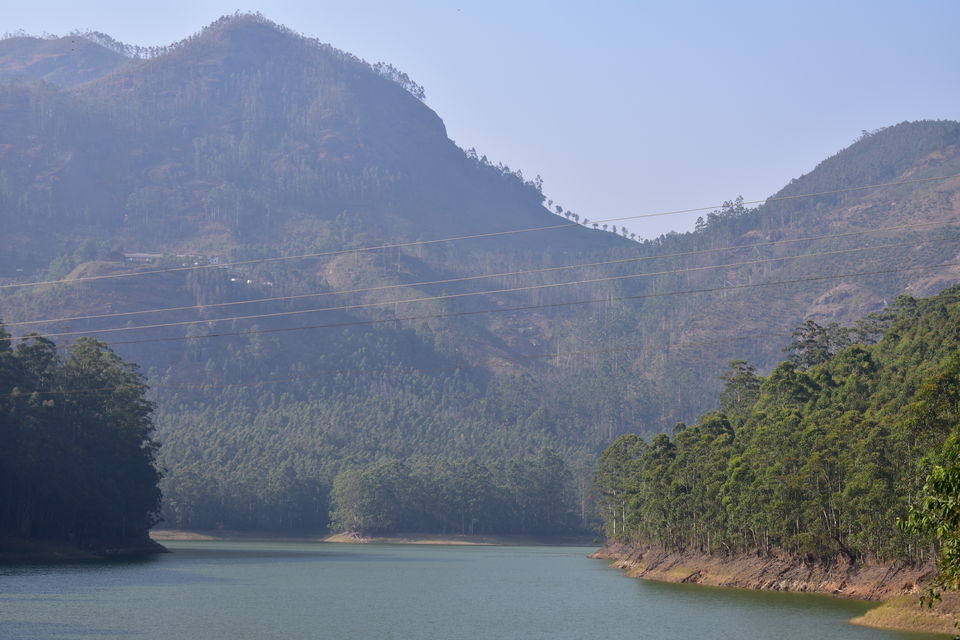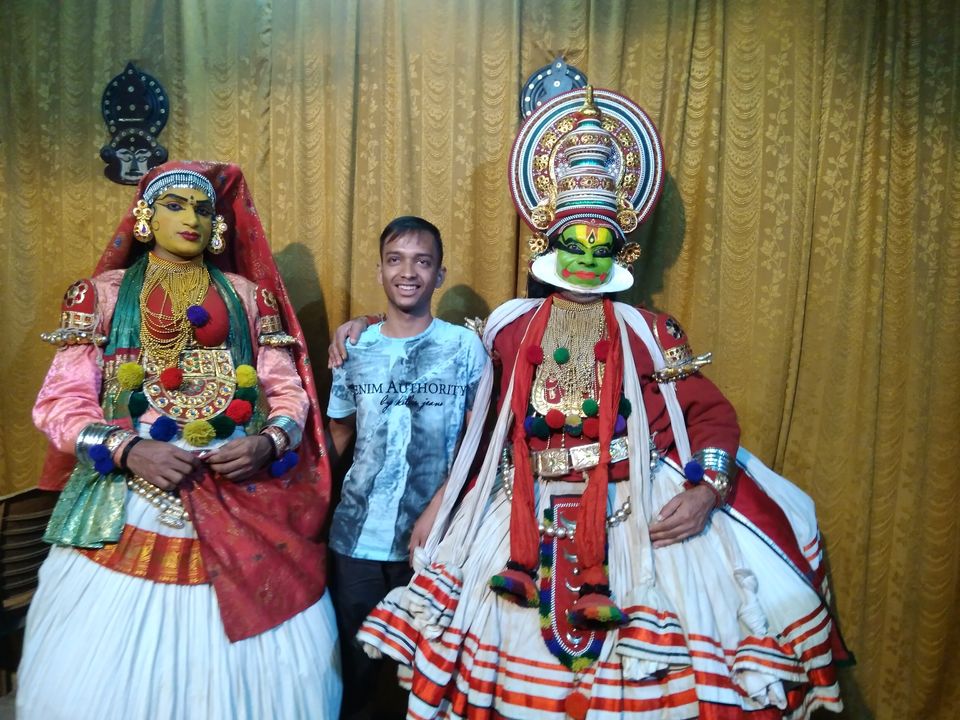 While returning Anil got me into a cultural centre where I saw Kathakali (the famous classical dance form of Kerala). After that there was also a kalaripayattu performance (well known martial art form of Kerala) but I had to miss it because I had to go to my resort which was a long way.
1st February
I checked out of my resort after having a stuffed Malabar breakfast. Kochi was our destination. On the way, I found a toddy shop. I stopped Anil and asked him to join me but he had to drive. But I didn't want to miss the chance to taste fresh toddy. the toddy with some Yesudas Malayalam songs made the journey so sublime.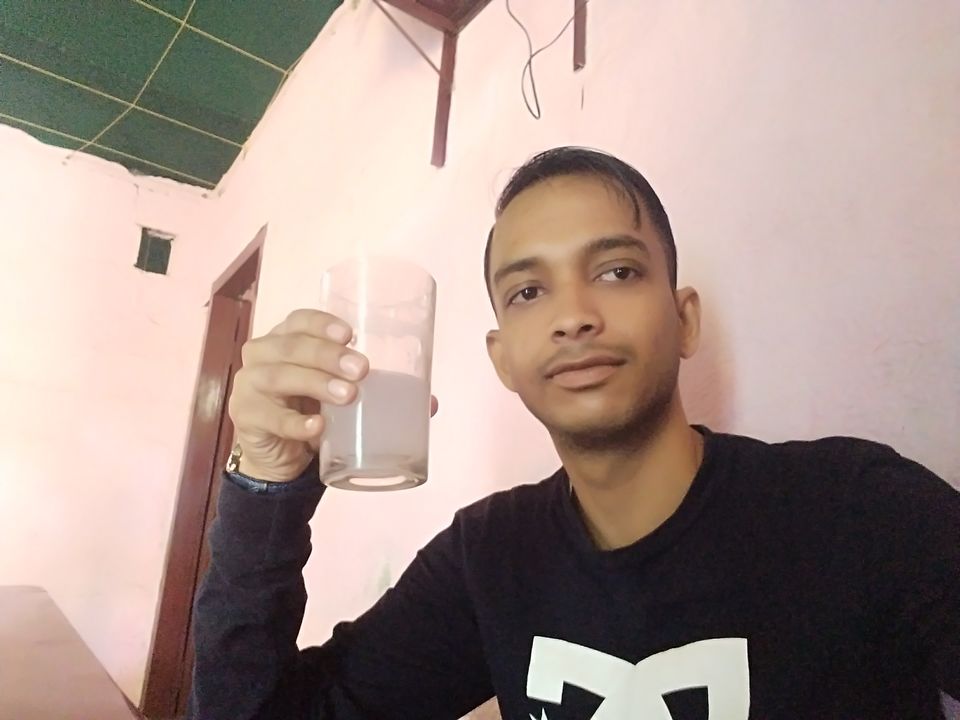 Then we went to Fort Kochi. There we saw the Santa Cruz Cathedral Basilica. It was built in the 1500s. The architecture was really something to watch out for. We stopped at the Vasco da Gama cenotaph. I also went to the paradesi synagogue. It is said to be the first synagogue in India.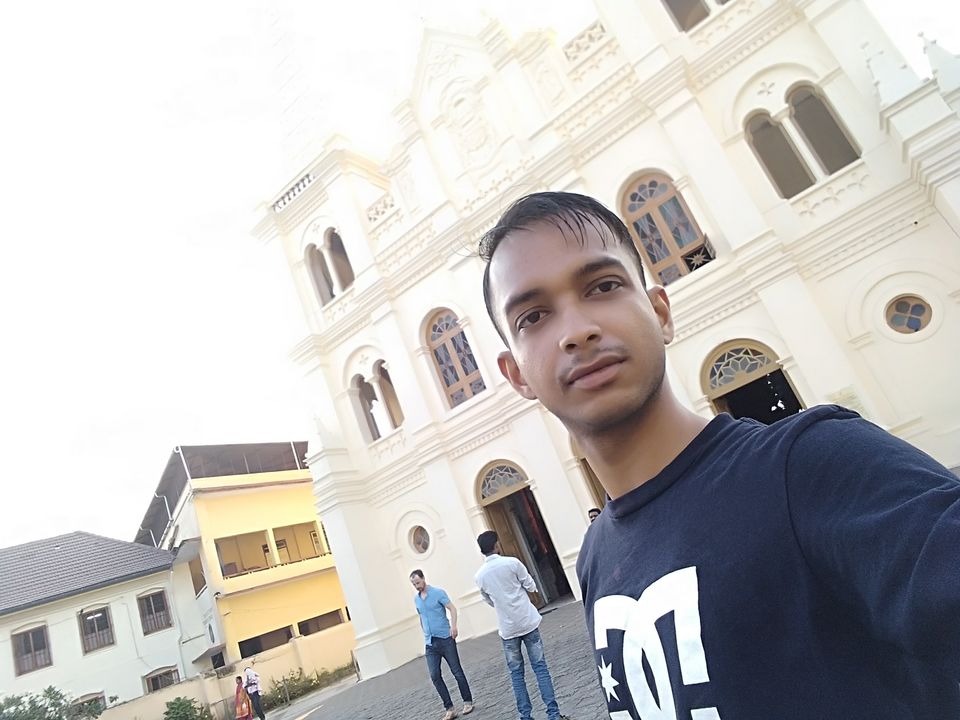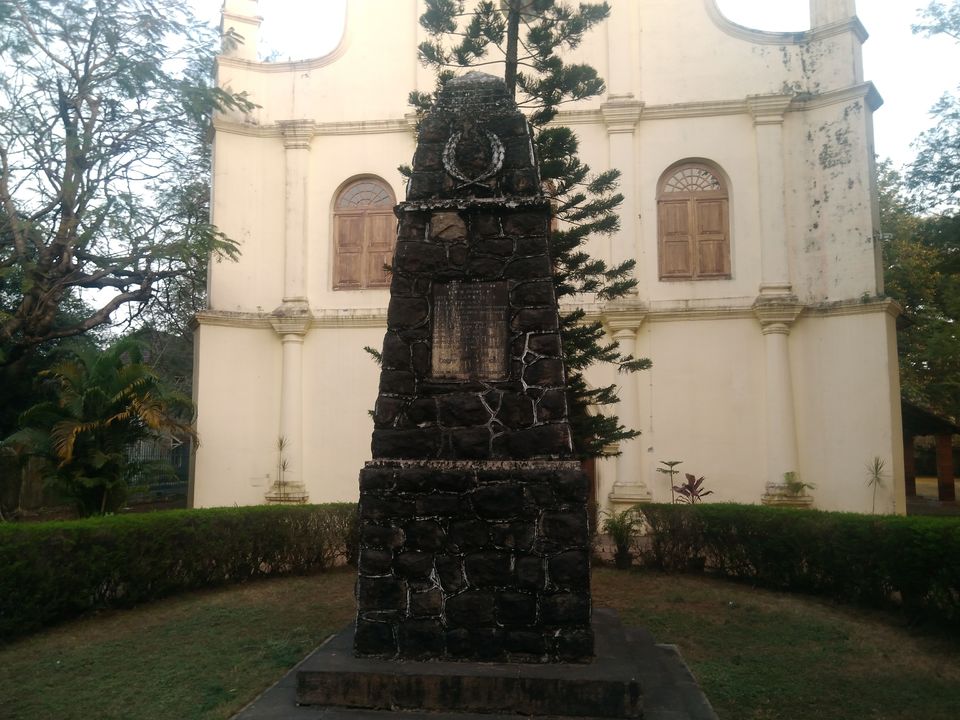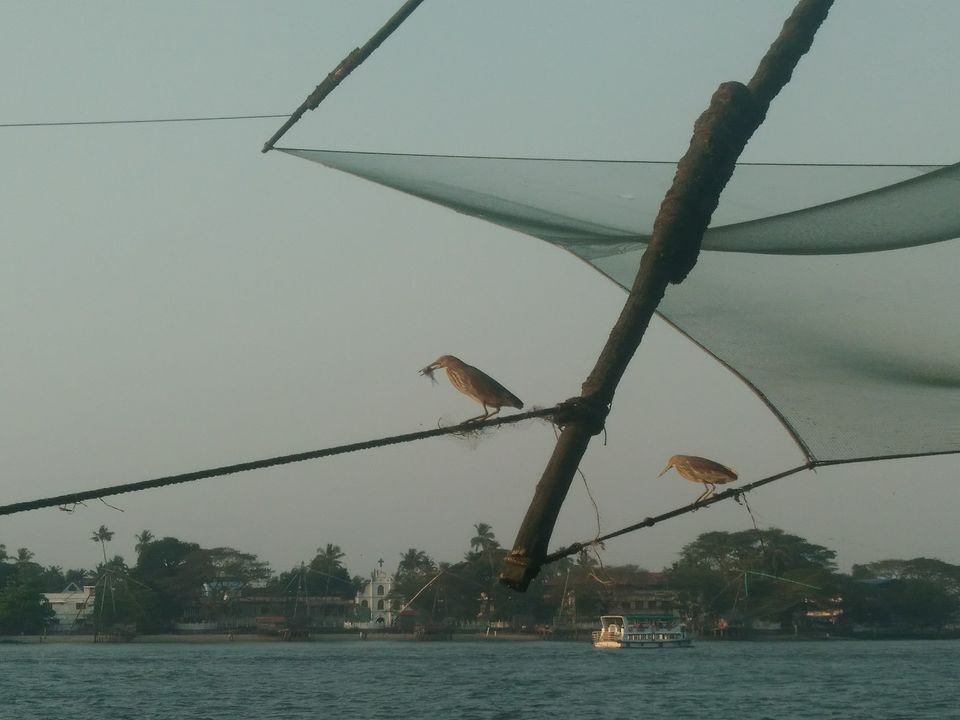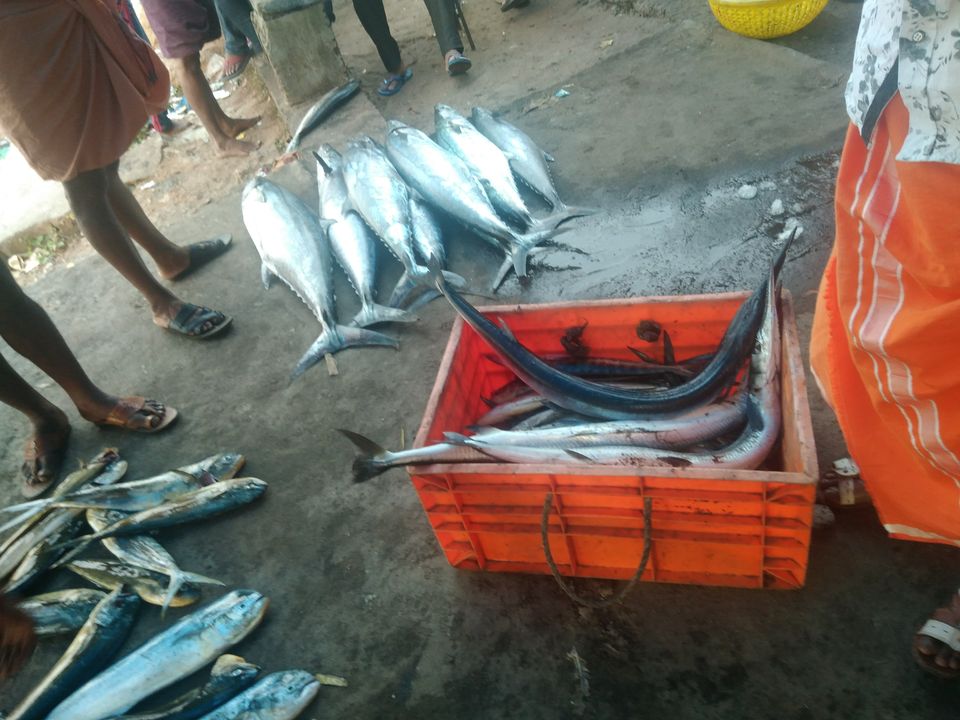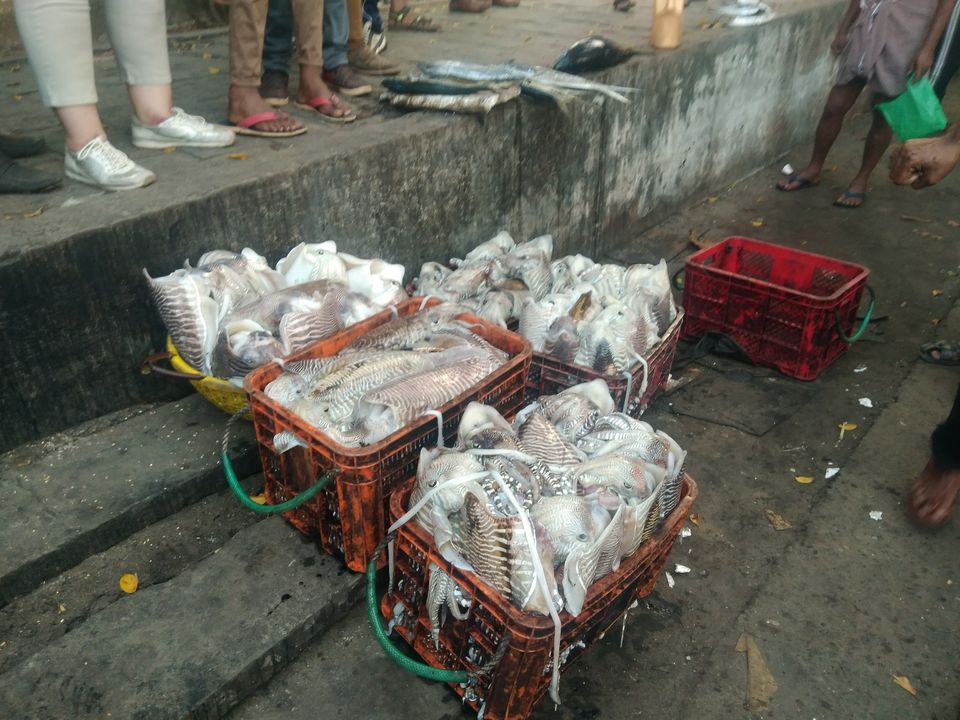 And that is where the day ended. Anil dropped me in my hotel and we bid farewell to each other. I had dinner and went to bed because the next day was an early morning train journey to Thiruvananthapuram.
2nd February
My train was at 6 o'clock in the morning from Ernakulam station to Thiruvananthapuram. I reached Thiruvananthapuram at 11 o'clock. The hotel was not very nice. But I already booked which cannot be cancelled and besides it's only for a day.
my main intention of coming to Thiruvananthapuram was to see the padmanabhaswamy temple (richest claimed shrine in the world). Phones and cameras were not allowed inside so I couldn't take pictures. I had to wear a lungi (one fabric cloth. They call it mundu in Kerala). The evening sun was setting and Kovalam was calling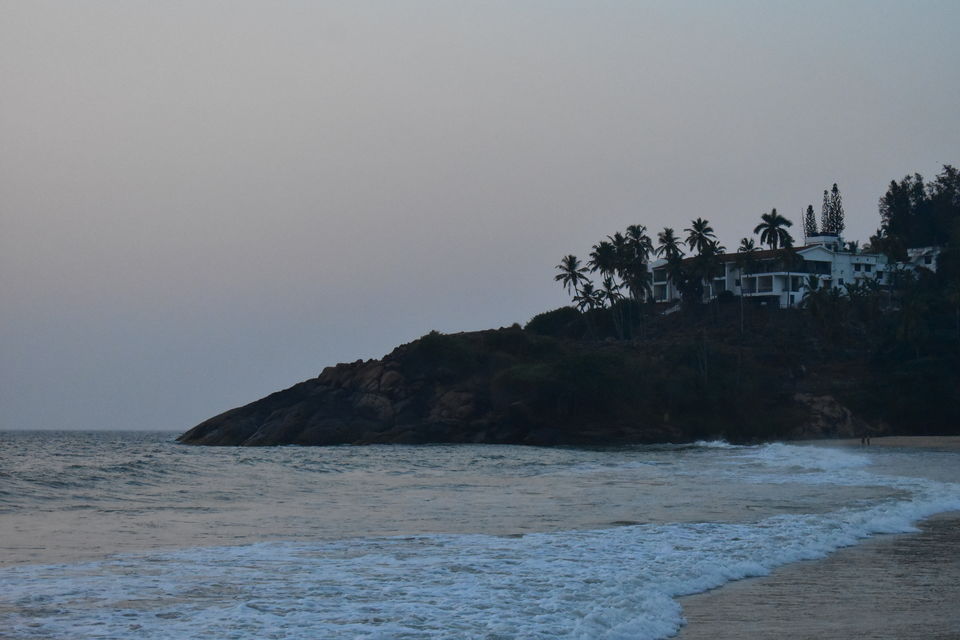 Actually, I did find a nice store (style plus or something) which had good brands. I had to buy a bag because I had shopped a lot in the past few days. I had a banana leaf dinner (dinner served on a banana leaf). There was appam, puttu, Malabar mutton curry and about 8 more dishes around. Almost every food had a coconut flavour and was awesome. When I went to bed I couldn't wait for the next day and get out of this hotel (honestly I would only recommend that hotel to a Pakistani).
3rd February
My train was at 6 o'clock from Thiruvananthapuram station to Kozhikode. I reached Kozhikode station at 2 o'clock. I was received by my driver. his name was Rahul (about 3-4 years younger than me). I said I was hungry and get me to a nice place to eat something. He took me to a place called paradise (apparently very famous there but also very crowded) but we couldn't get a seat. Now I said take me to anywhere to eat anything. We went to a beach hotel. I was so hungry I couldn't even remember the taste of the food. But it was nice. After lunch, we went to the beach. Because it was afternoon it was less crowded.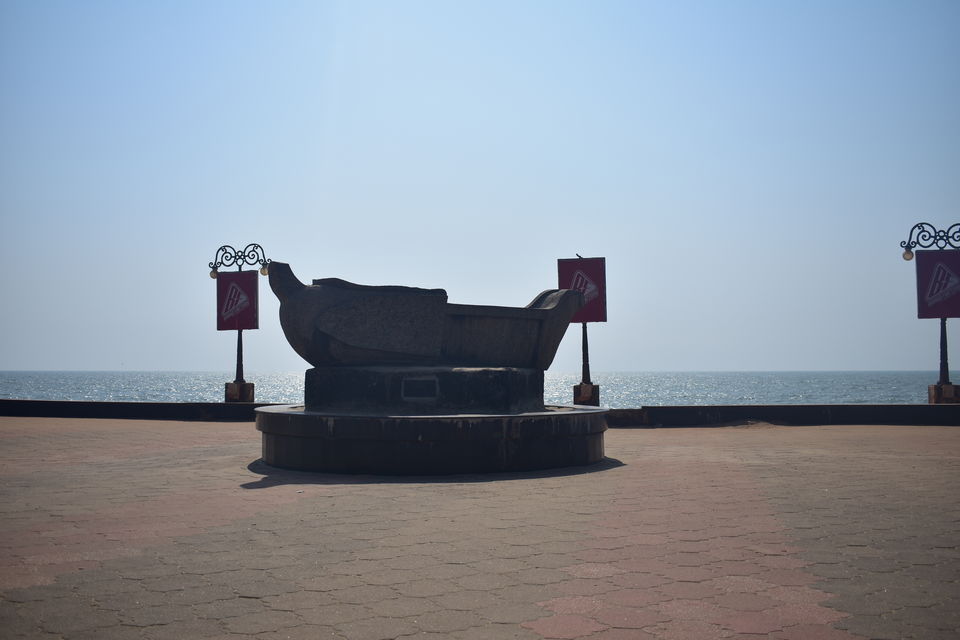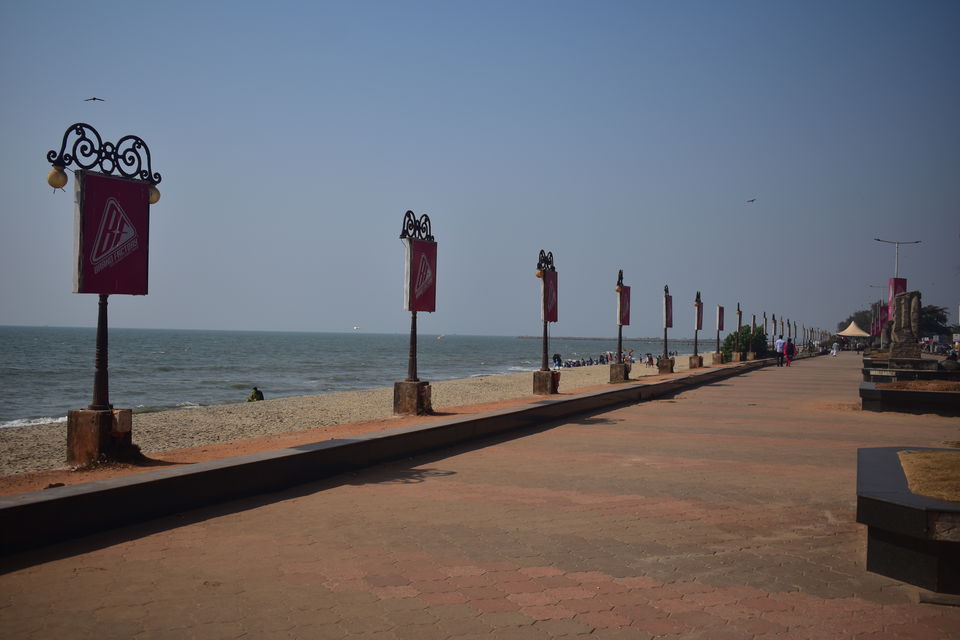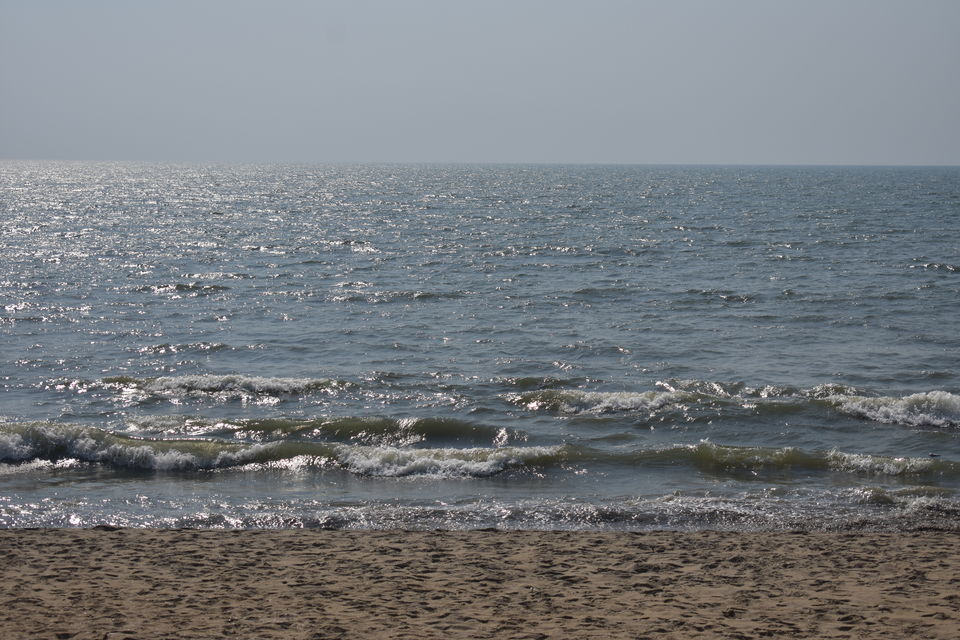 Our destination was Wayanad to my resort in a place called Vythiri. I saw this place online and I decided I had to go there once. Every part of this place is an absolute beauty. I decided to stop him once to take pictures than I realised I wouldn't reach the resort because every corner was worth taking a snap.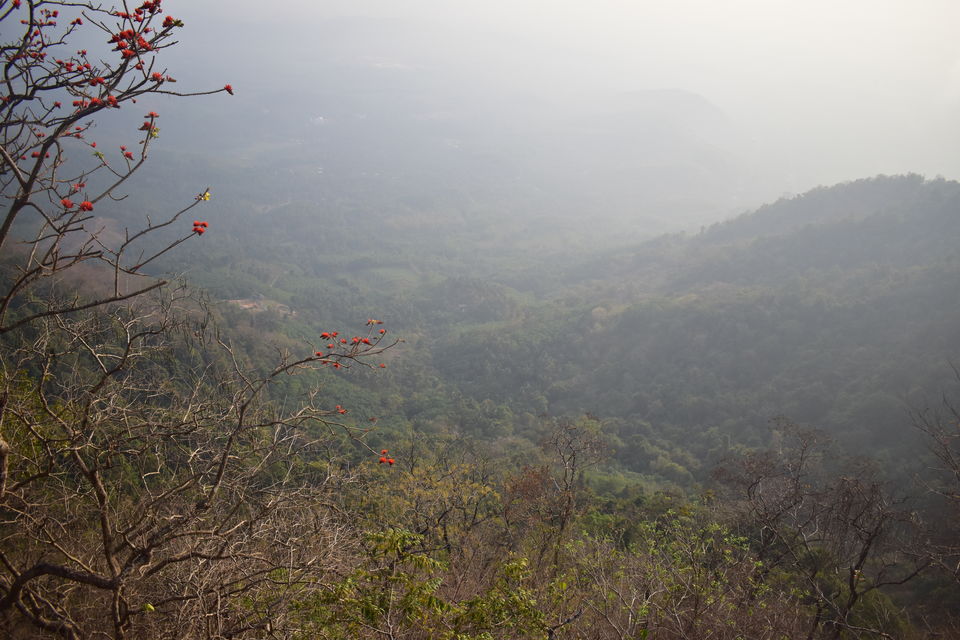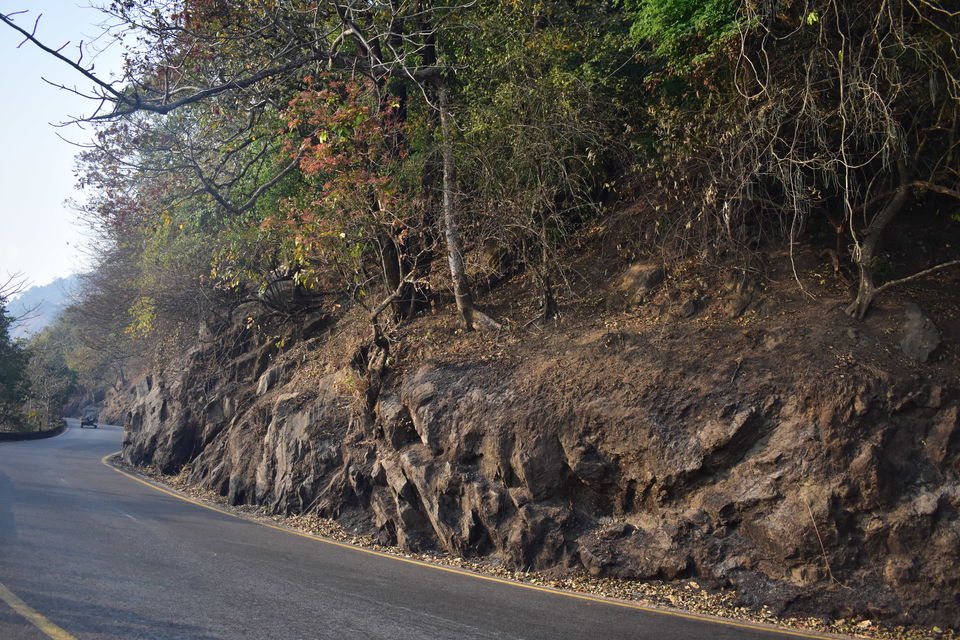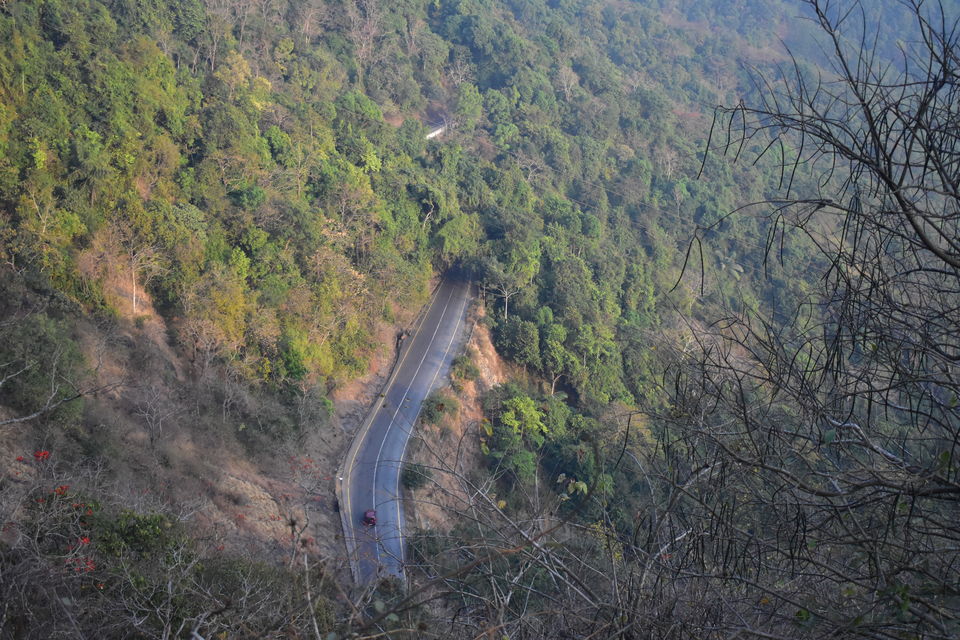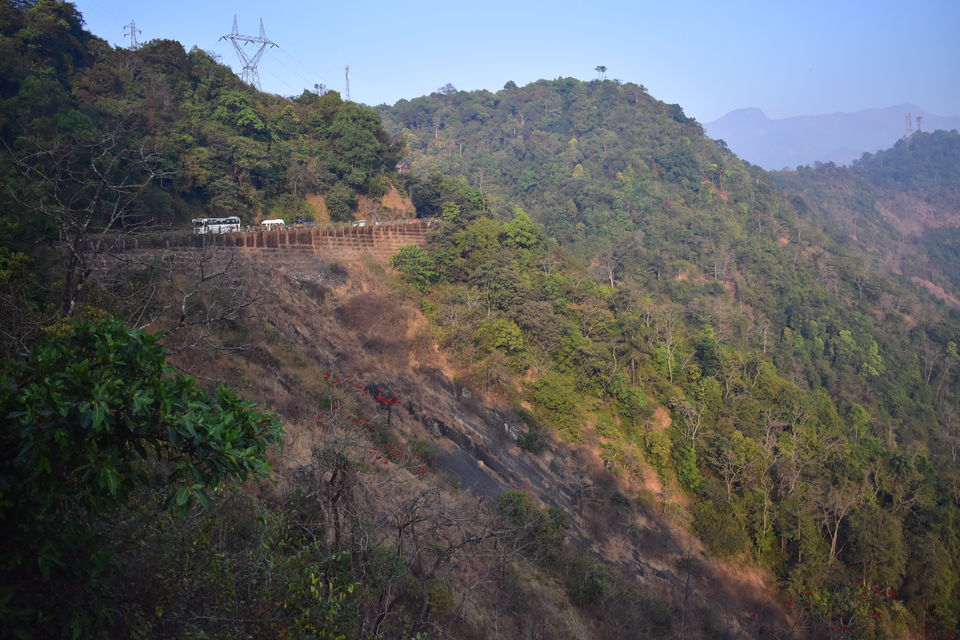 I reached the resort in the evening just before dark. It was a very scenic, calm and extravagant resort (that explains the price). I was given a cottage house inside the woods. The entire resort is inside a forest.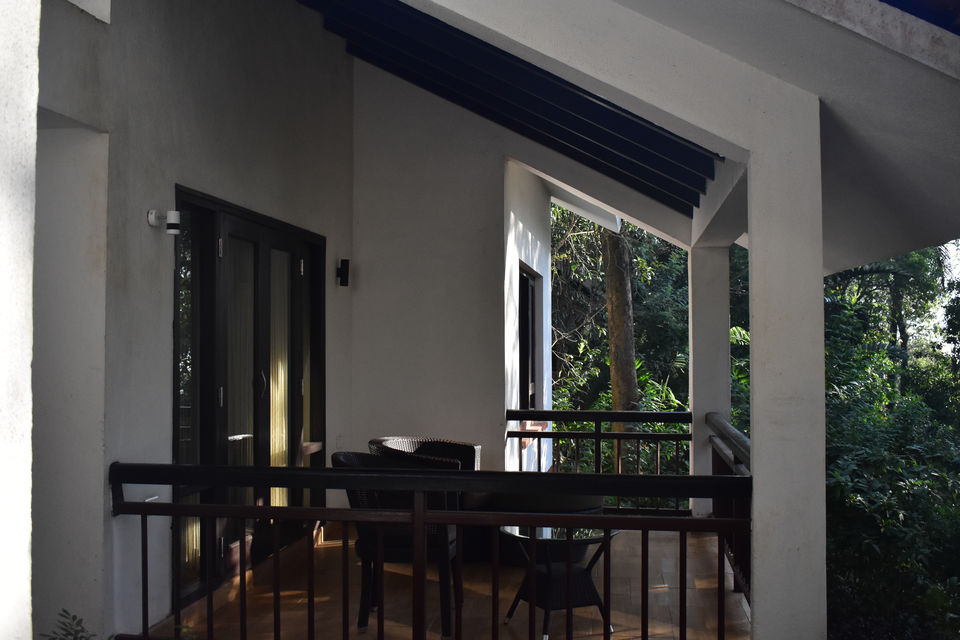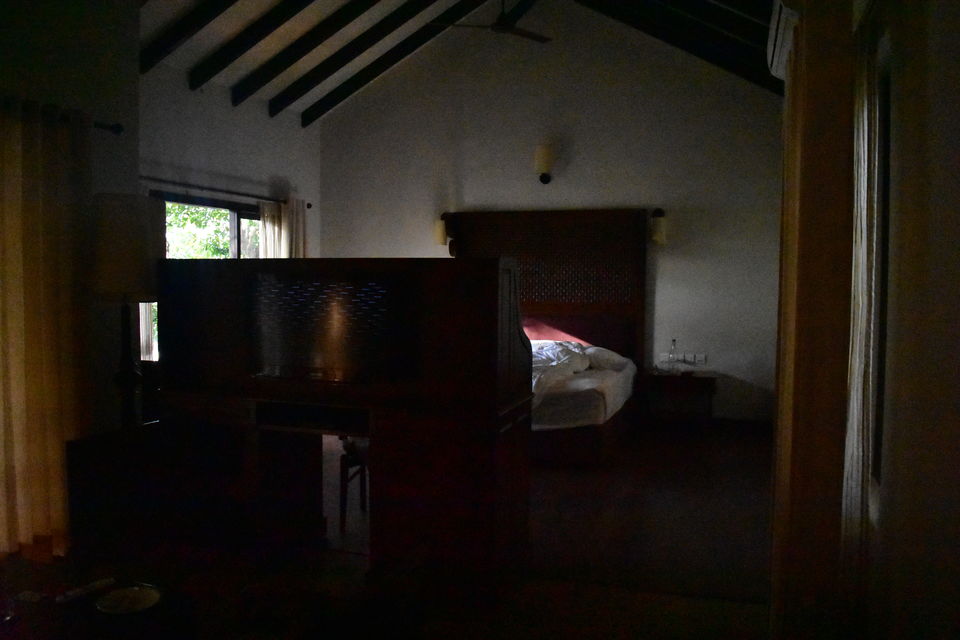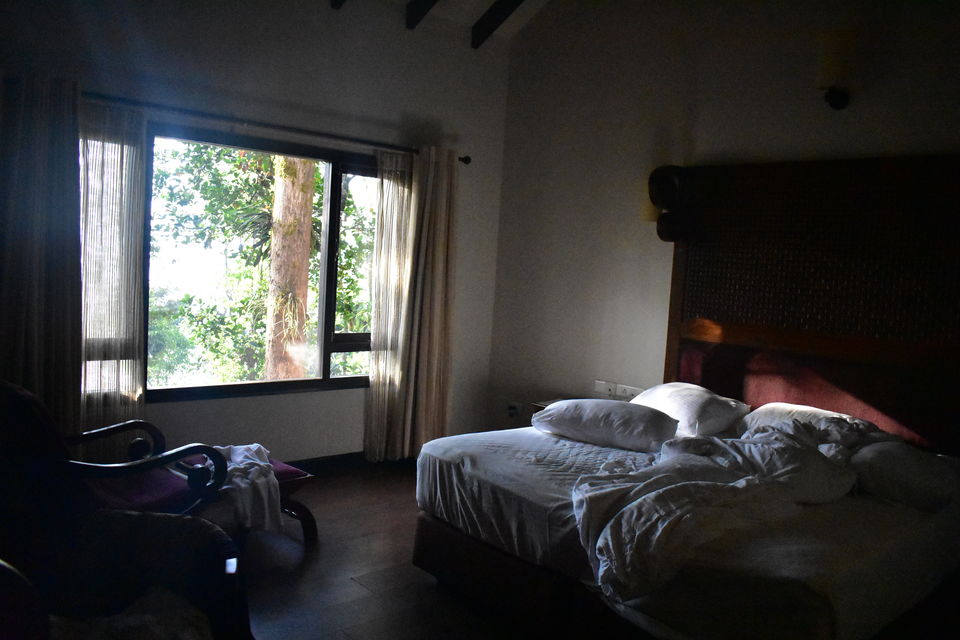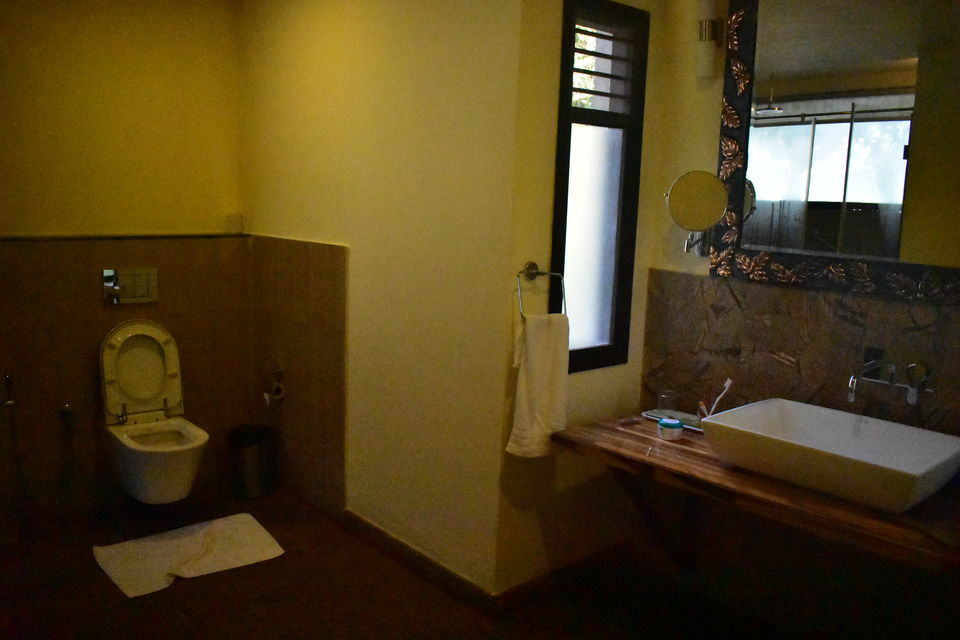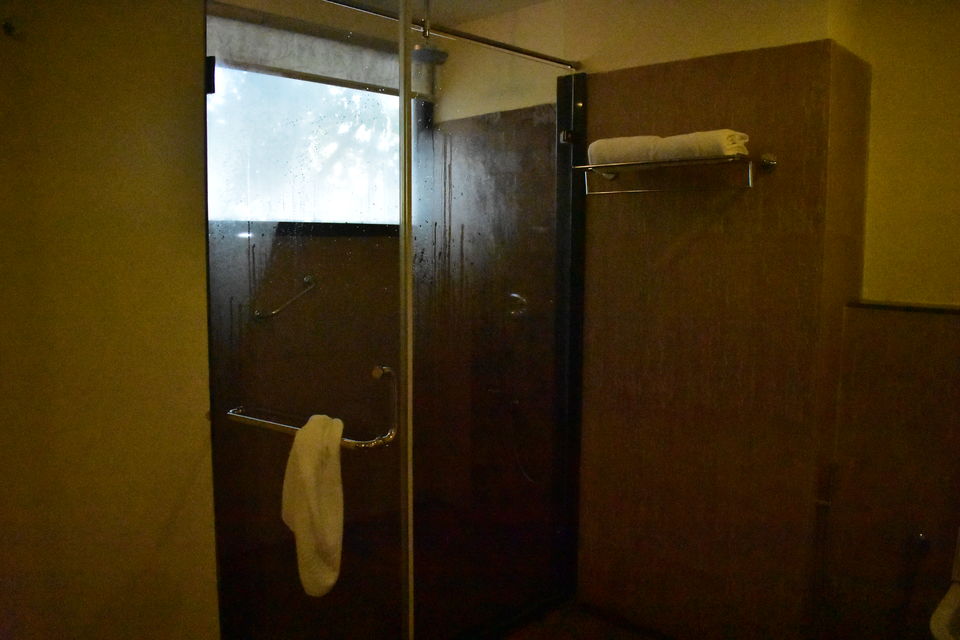 The dinner was a large buffet of almost anything that came to my mind. A night walk around the columns and steps of the resort is core fulfilling experience. i was anxious about the next two days which i was going to spend on this beautiful place.
4th February
Today's plan was to see some places in Wayanad. Rahul showed the map of places to see in Wayanad. It was impossible to see all that in just 2 days. Still, we managed to see quite a few some places worth mentioning are the Soochipara falls and the Edakkal caves.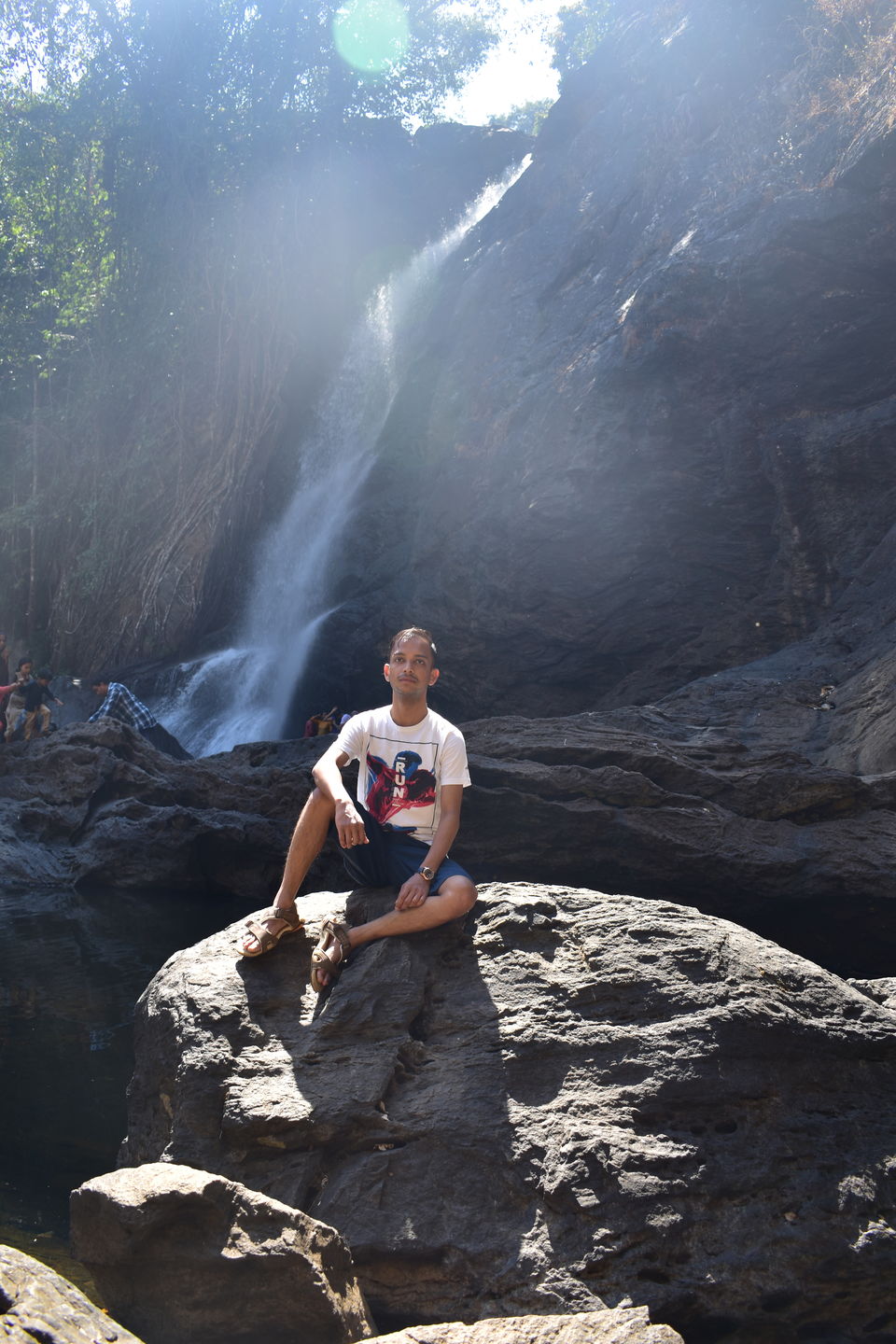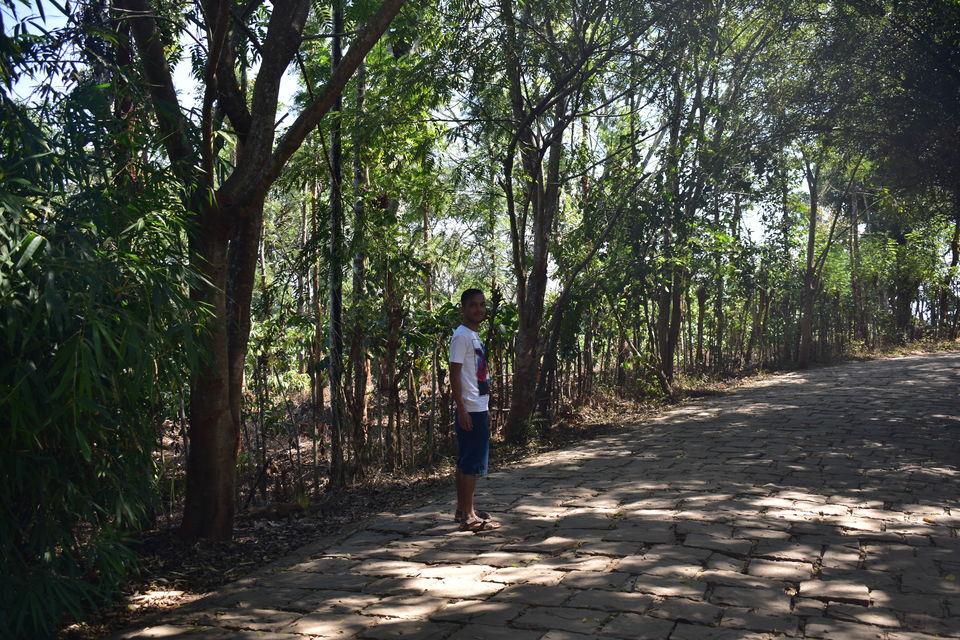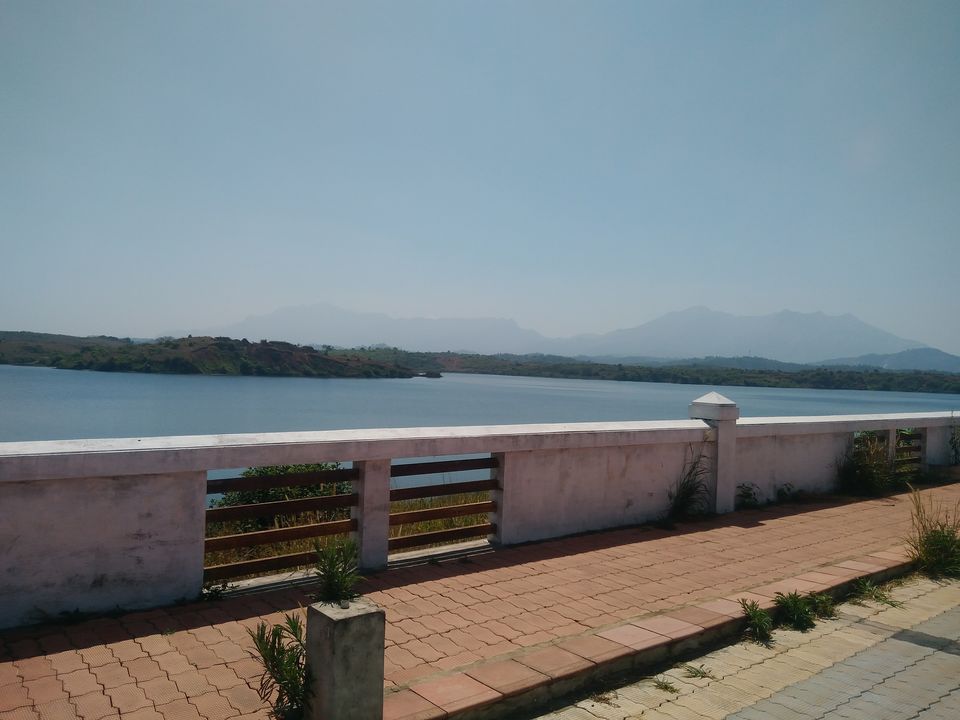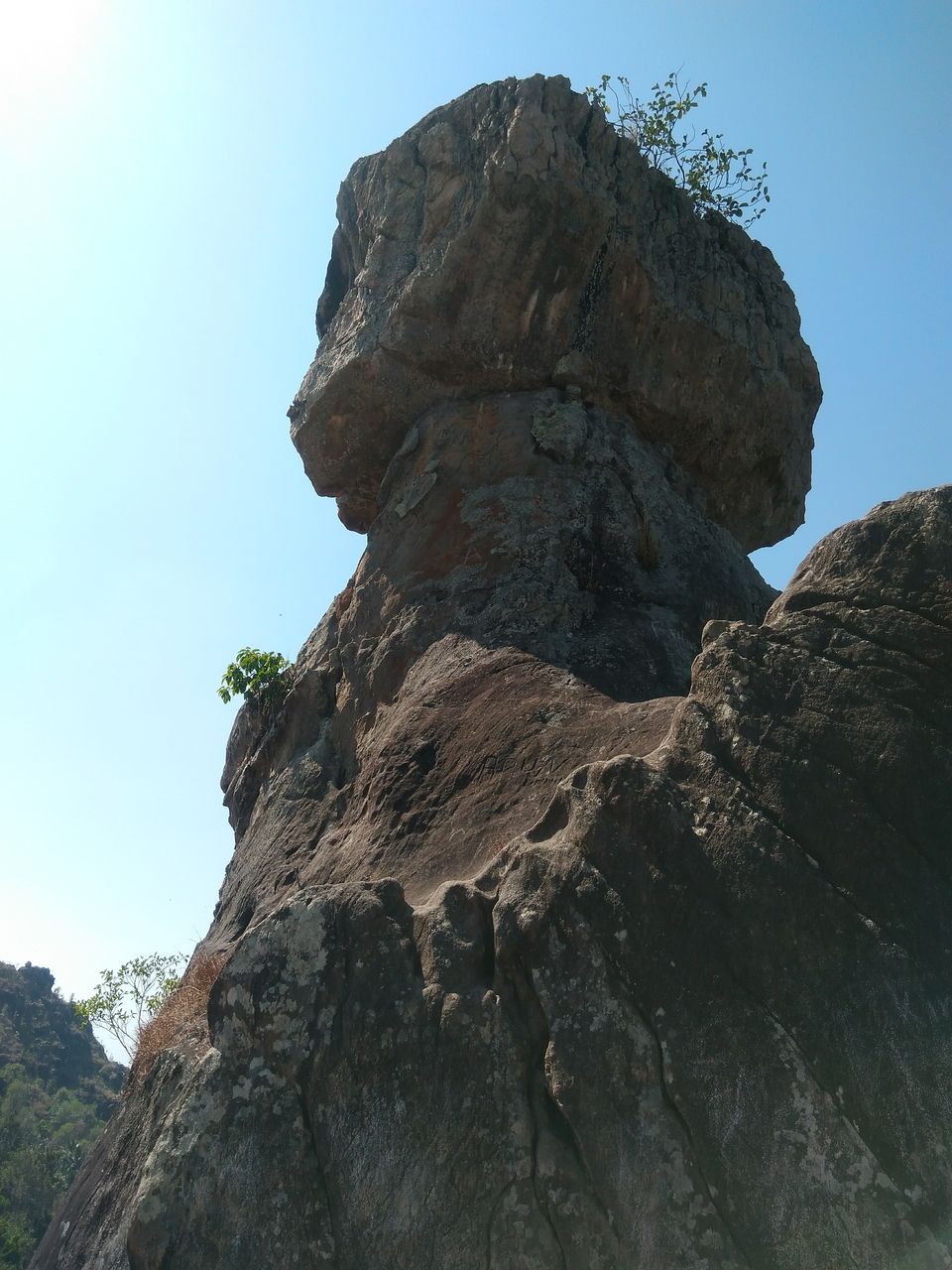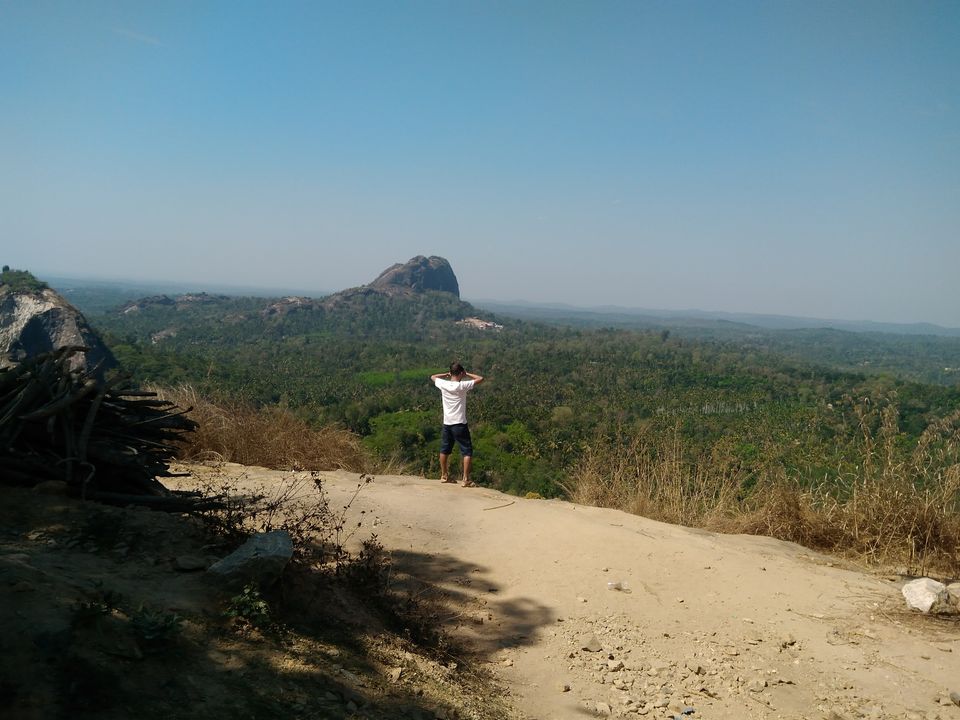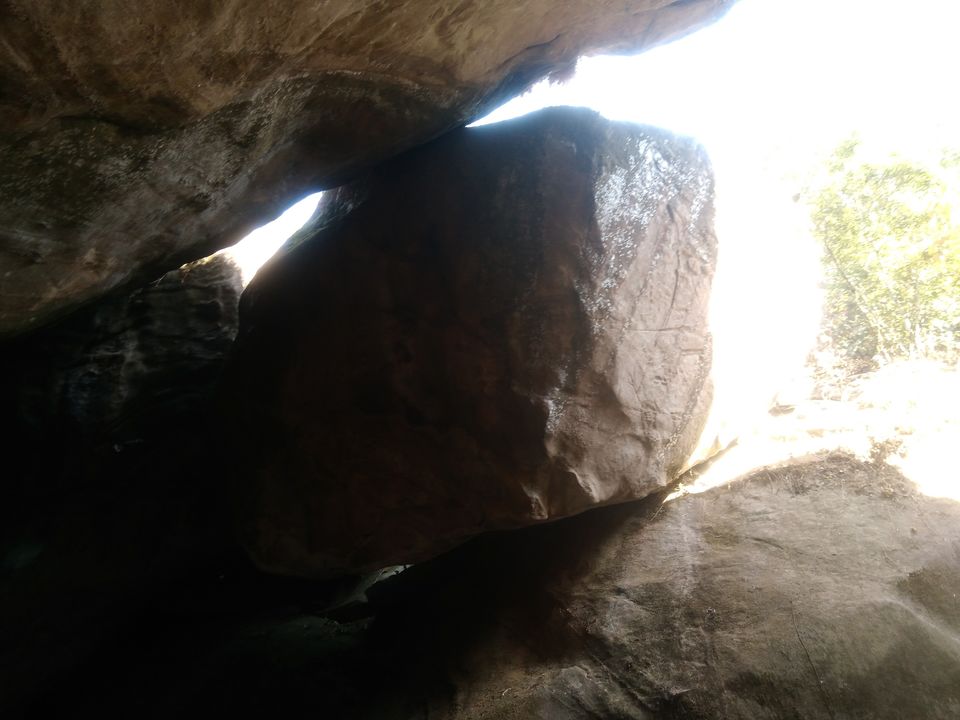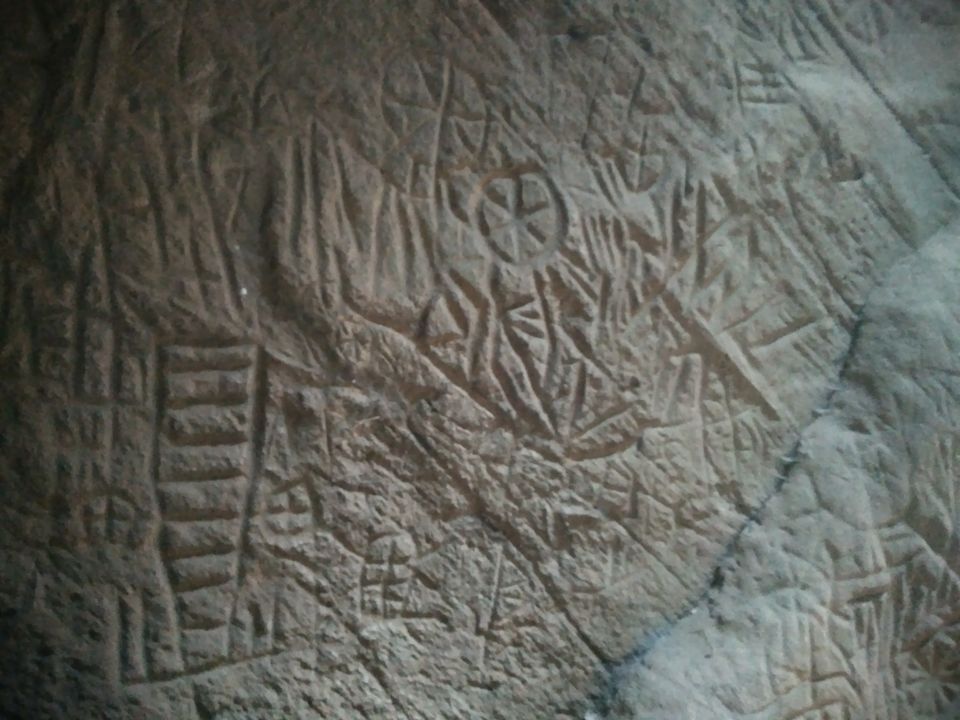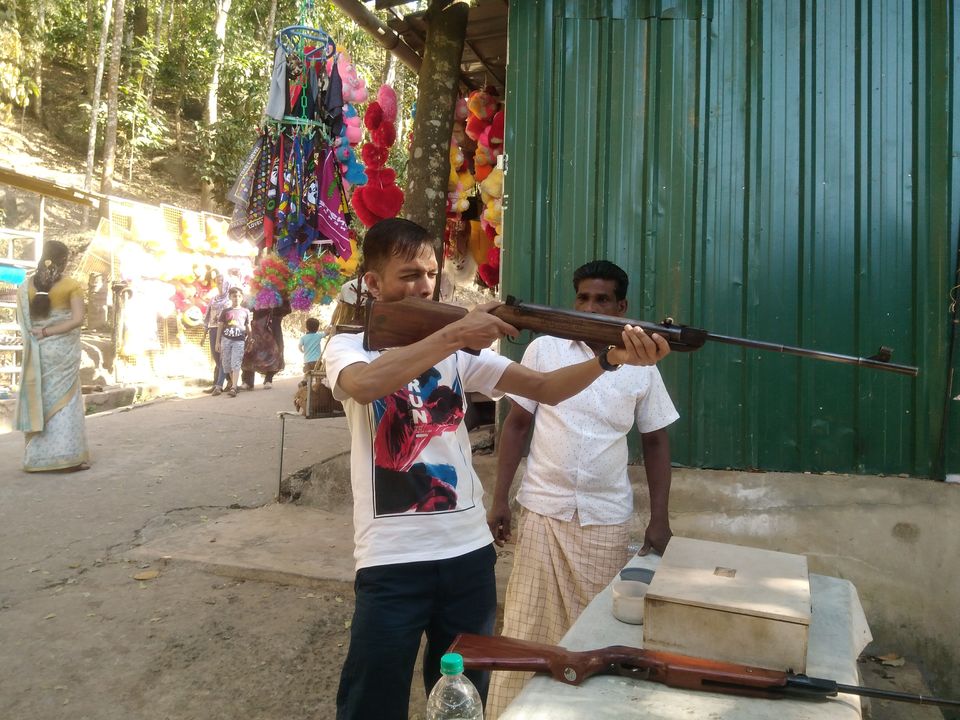 When we came back to the resort I went to the spa. The had a special therapeutic ayurvedic oil body massage. How can I miss that when I'm in Kerala. That was 45 minutes of a sweaty and sublime session. It was very relaxing.
5th February
Mornings in the resort is always invigorating.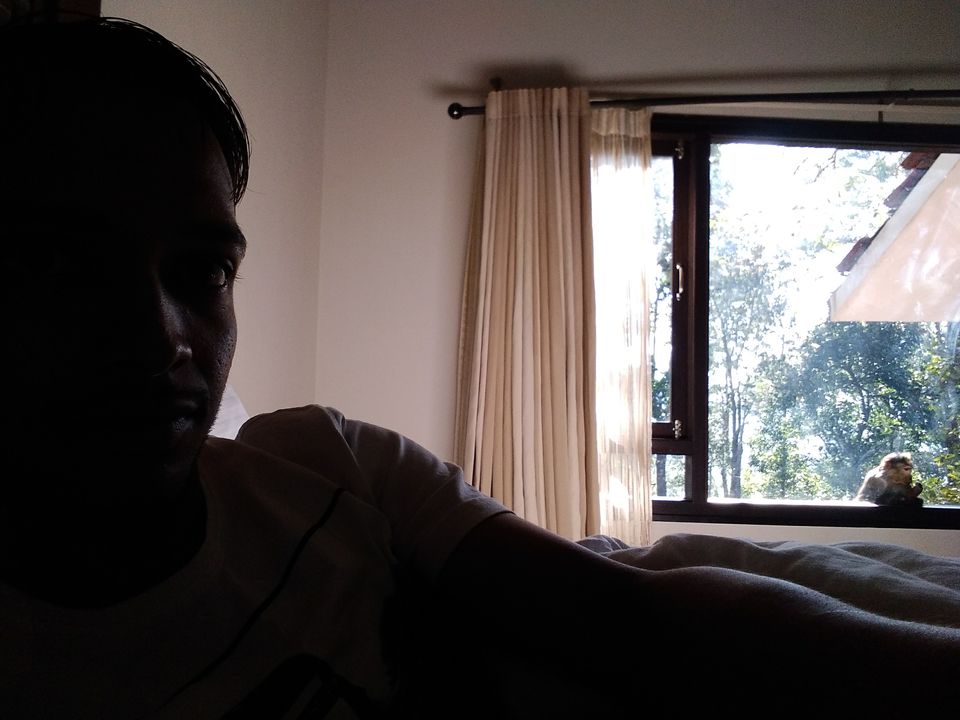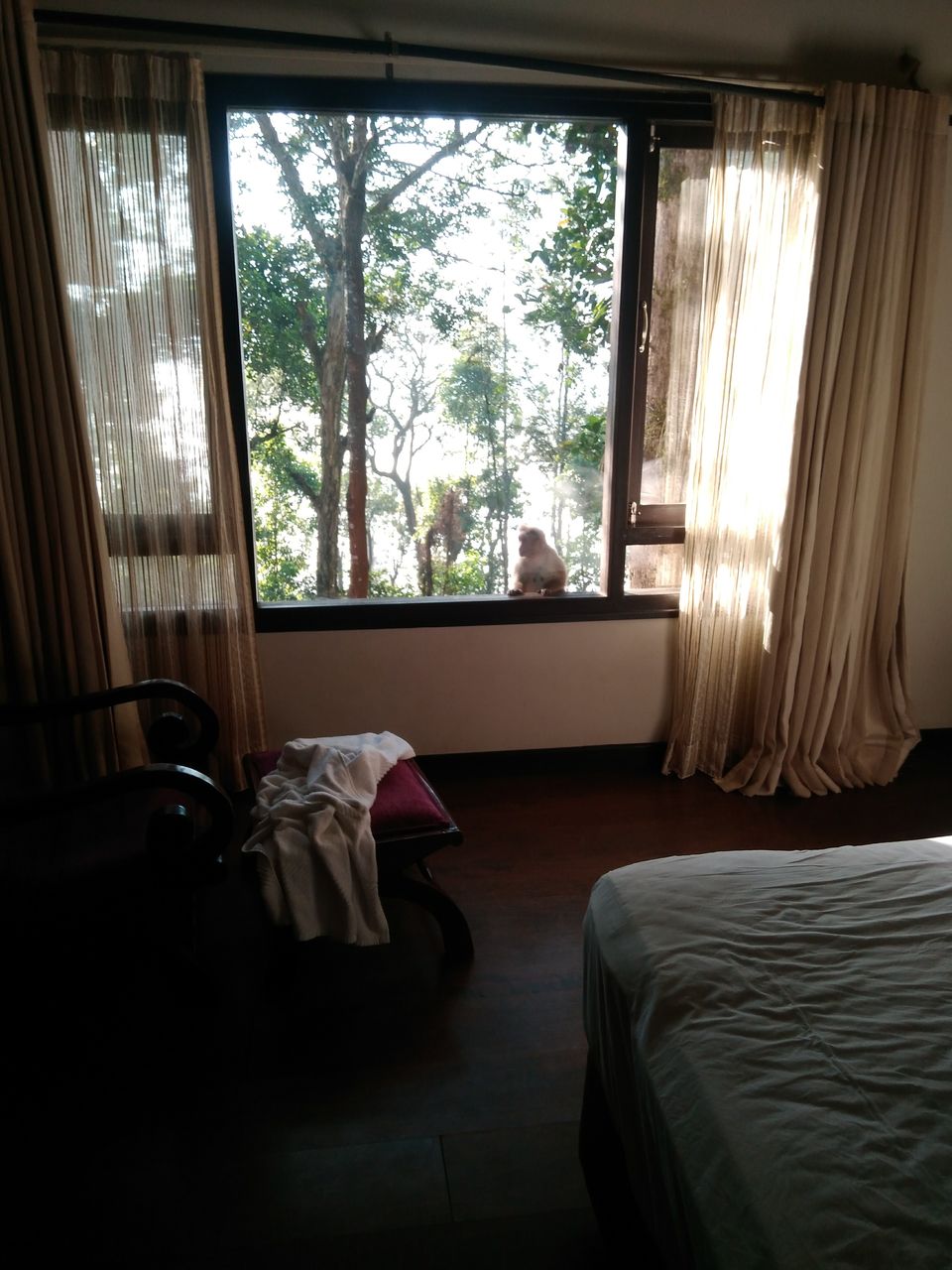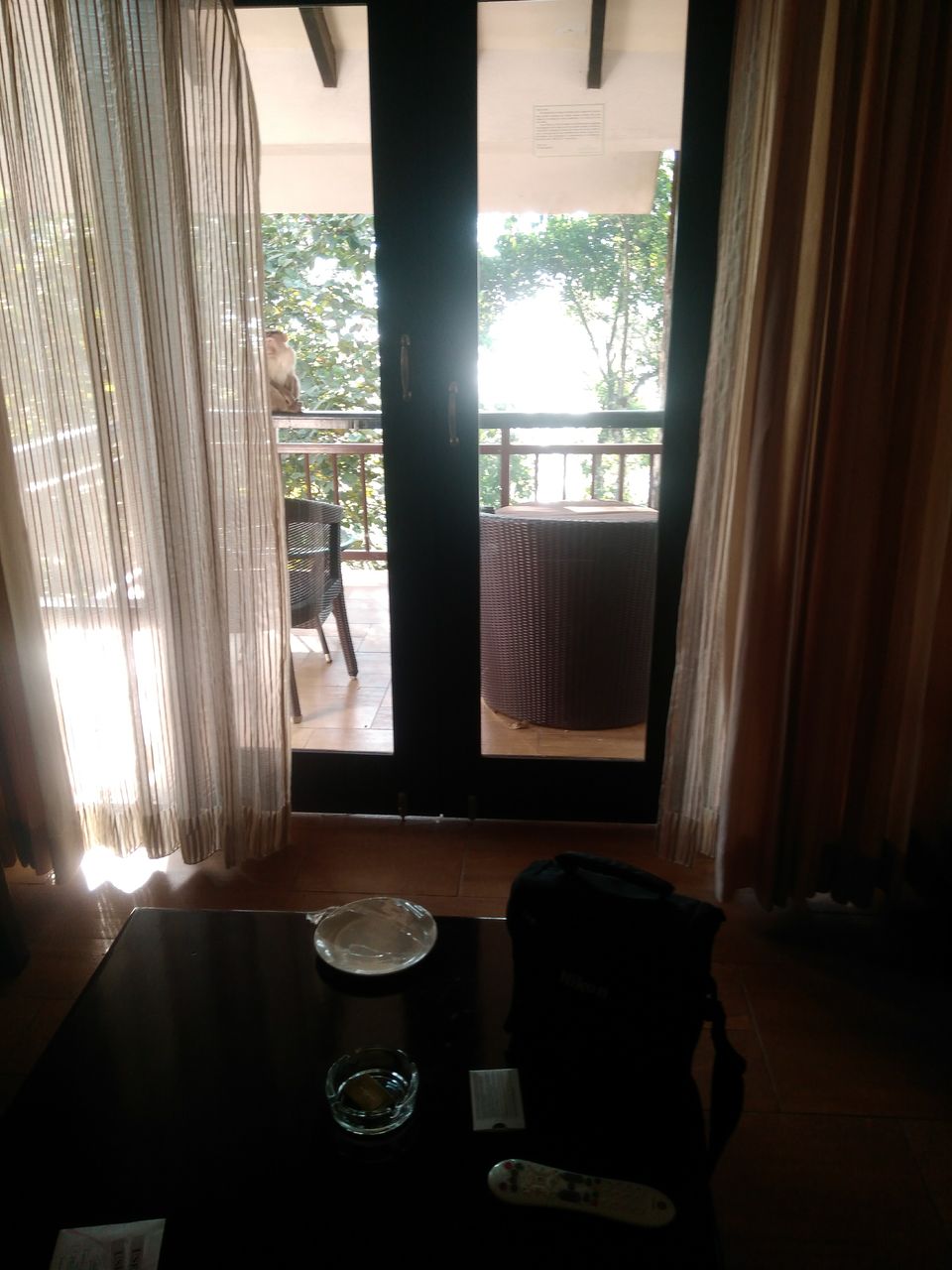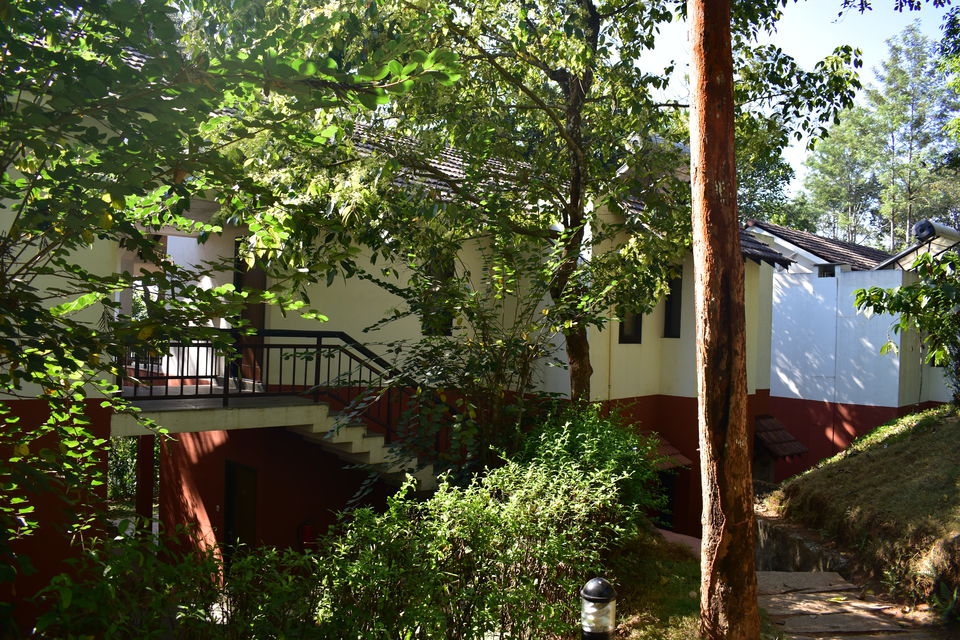 It was the last day of my vacation. So I tried to make the most of it. Today also I only had to move inside Wayanad and try to see some of the places before I leave. Kuruva dweep, tribal museum and Banasura Sagar dam are some of the places we went.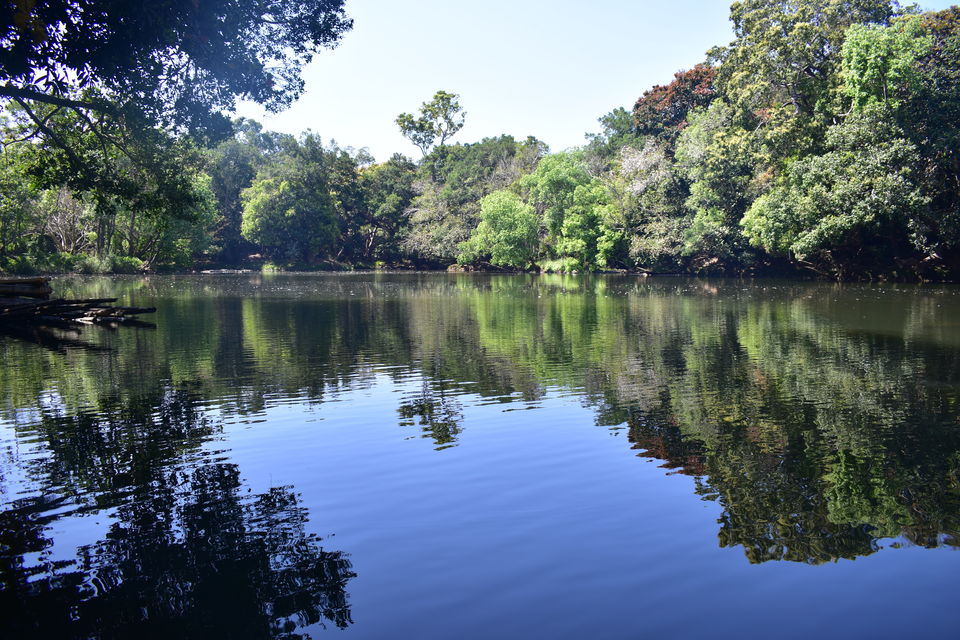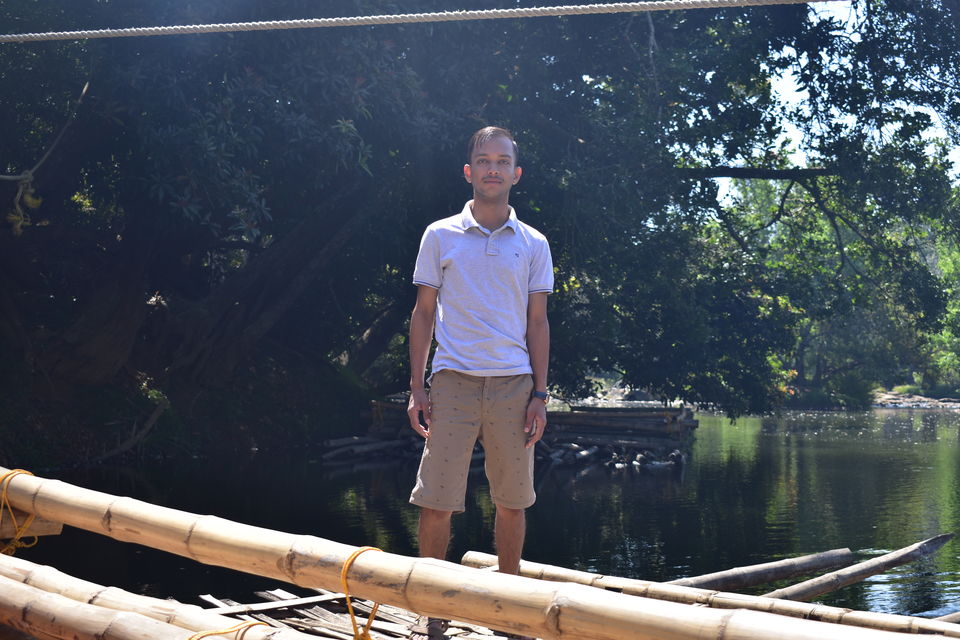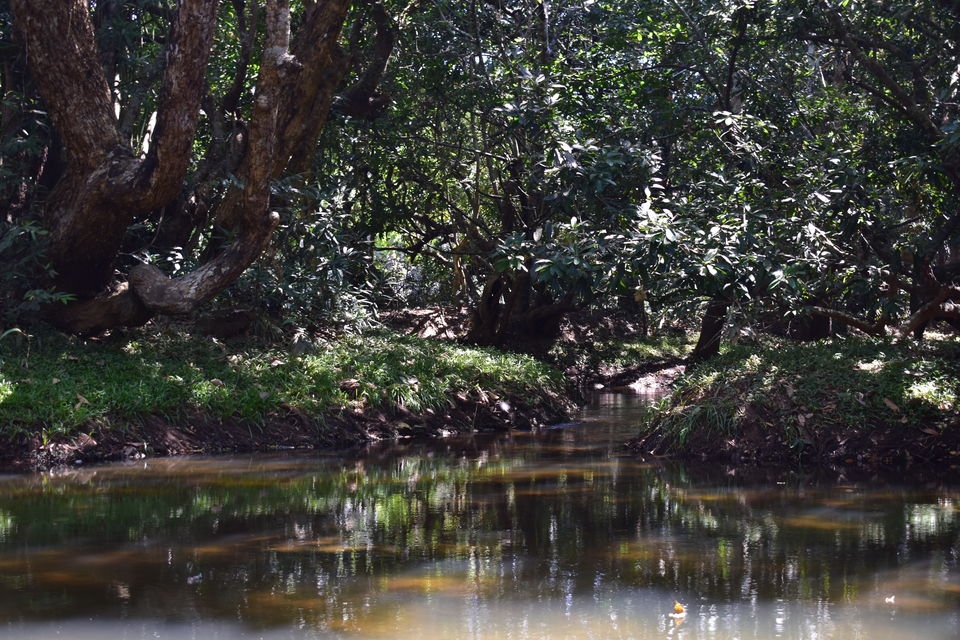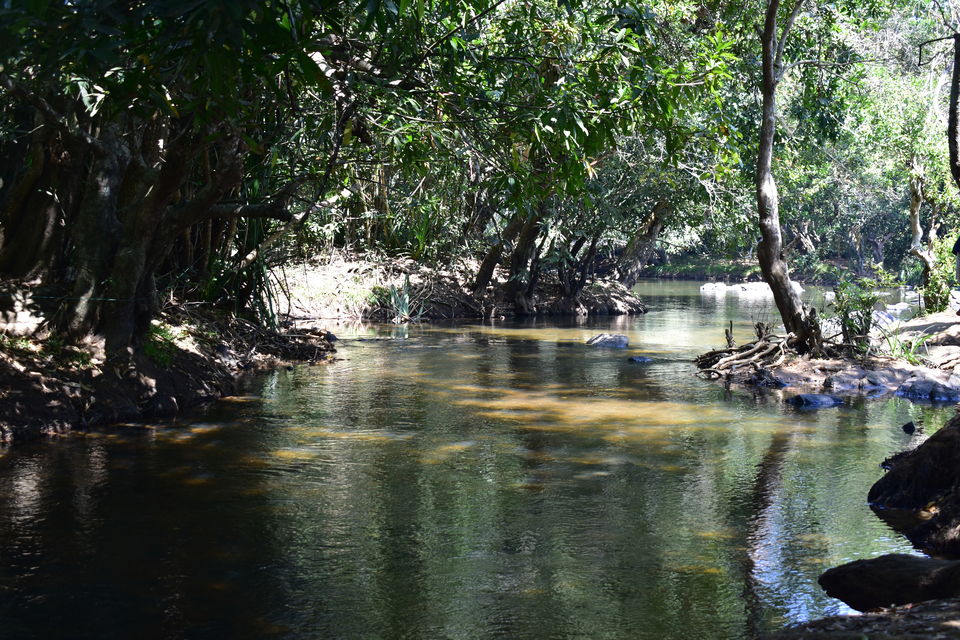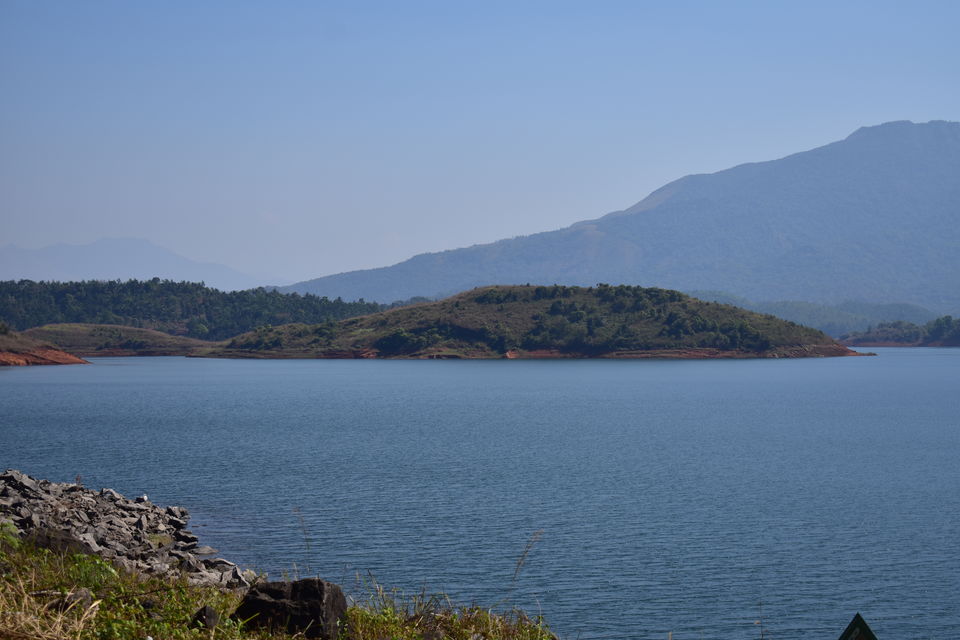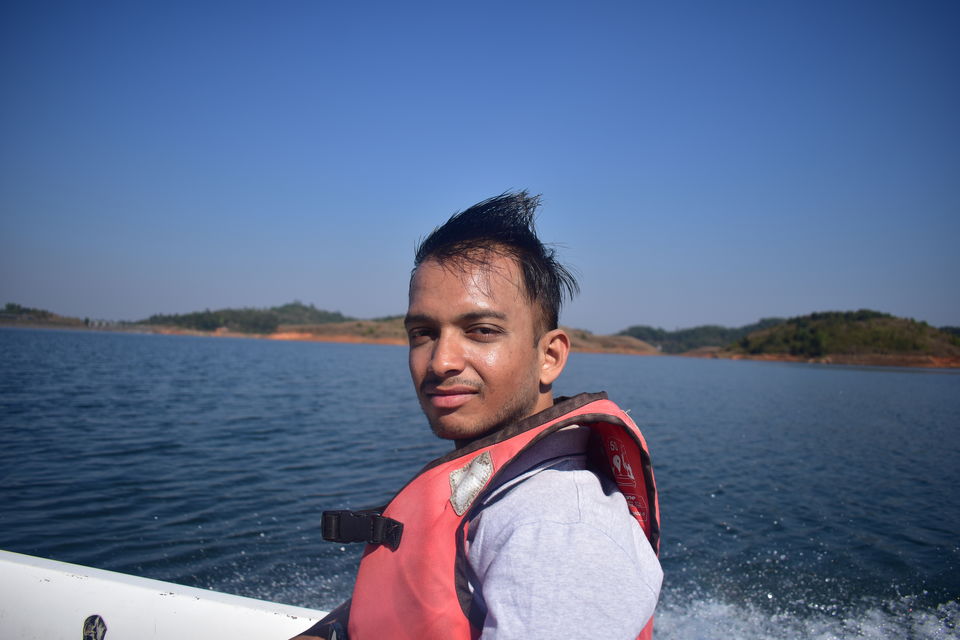 While heading back to the resort we stopped at a toddy shop. I wanted to have it once more before leaving Kerala. That night I had a stuffed stomach and a sound sleep.
6thFebruary
I checked out of the resort at around 6 o'clock because I had to catch my flight which was from Kozhikode at 9 o'clock. On the way, we stopped for breakfast. We had some idiyappam, sambhar and coffee.
It's been a year but I still remember everything so vividly. Tagore once said "travelling cleanses the soul", that's how I would like to describe my last spring's Kerala trip.
P.S. - All pictures were taken by me.
Frequent searches leading to this page:-
Cochin packages Kerala, Kerala tour packages 2 nights 3 days, Kerala government tourism packages, Kerala tour packages for family, cheap honeymoon package in Kerala, Kerala tour packages with price from Mumbai