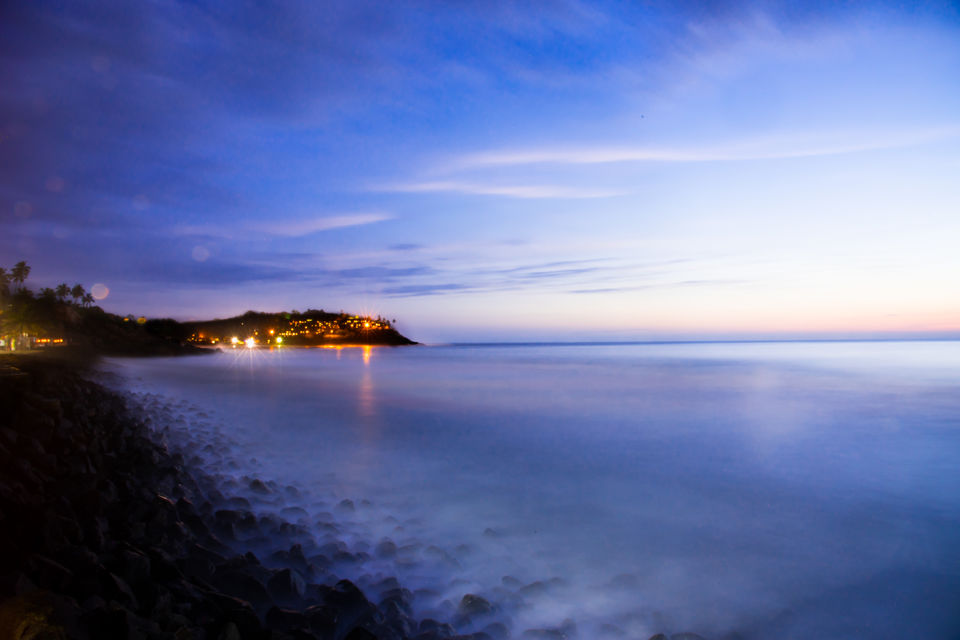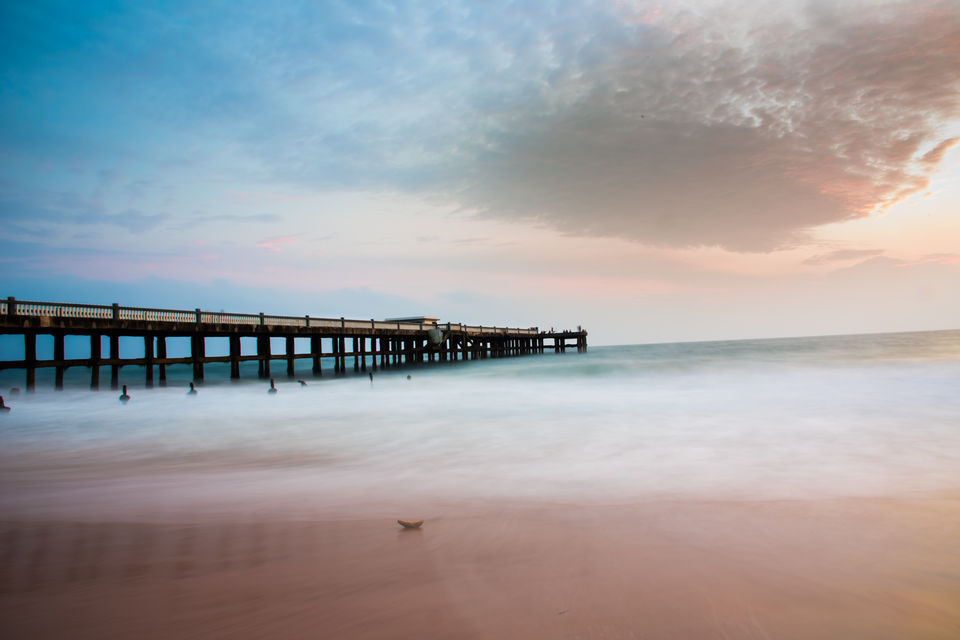 Trivandrum- This city is still one of the best places in the world that offers a rich city experience as well as tranquil nature boost. Located 8.5 kms from central railway station, this beach is easily accessible and one of the best family, friends meetup place in Trivandrum. I had one intention in my mind to cover all the beaches in Trivandrum in a limited 3 days leave I got. As a travel photographer I keep on researching what different or unique content can I produce from the rest of the photographer and this project came to my mind. Cover all the beaches in Long Exposure.
It was a rainy day with cyclone warning in Trivandrum and local people where constricting the tourist from entering the beach. Police played a major role in reducing the traffic towards the beach. I packed my gears and took my scooter and started the journey at 5Am. Ideally I should reach by 5:30 AM, find a spot and set the tripod. But things went south, the rain showed no mercy, it was hard to even steer the scooter and reached with a 15 mins delay with dripping wet jacket. Found a heaven like place and composed the shot sun was slowly hitting the horizon and the rain stopped. started opening the shutter for a wider period and took some shots. Nd Filter bought me enough time to capture what I wanted. The shot was made and I went back home. My next journey was supposed to start by 4:30pm and things went south again as usual, The cyclone warning was all over the News. I was not a daredevil but something told me to take shot. I started at 5:30 and reached Shangumugham by 6. It was already a dark environment and quickly took a single shot that you see above and rain started again. Locals where in a rage because I went to the beach faking as a Journalist and later they found out I was not. They threatened to destroy the camera If I ever comeback. I deserve that honestly.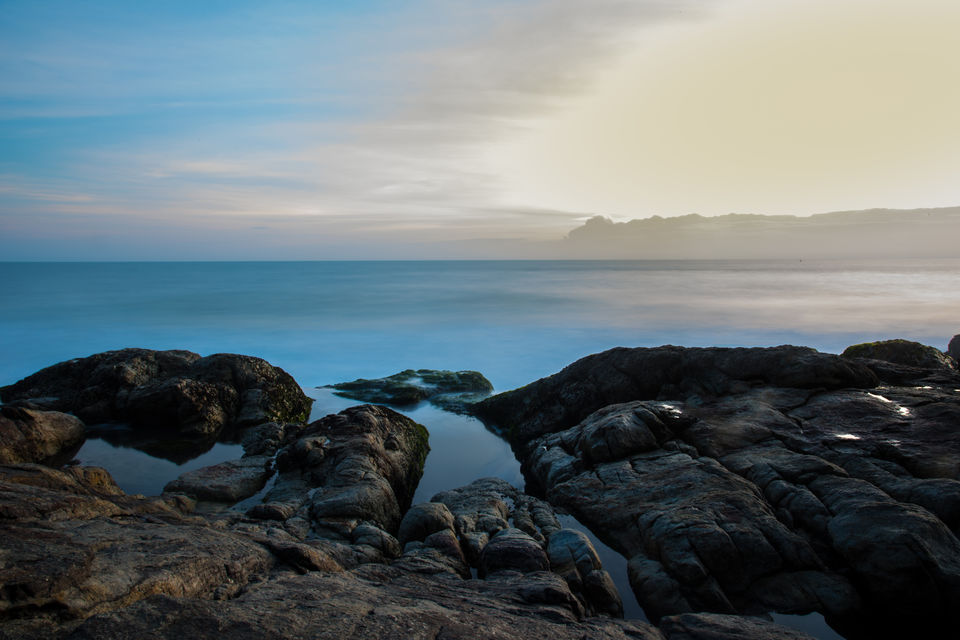 Day 2 was peaceful rain stopped and nature was at its best. Sunrise and Sunset you see above was taken. I spend the second day just gazing at the sea and I knew this is the best job in the world. But unfortunately no one hires a traveler. They just want your content for free. Still working for a corporate and earning a fortune enough to take vacations was still a best bet for me. Posting all the stuff I took below. Once in a while pack your bag and forget who you work for and hit the beaches.