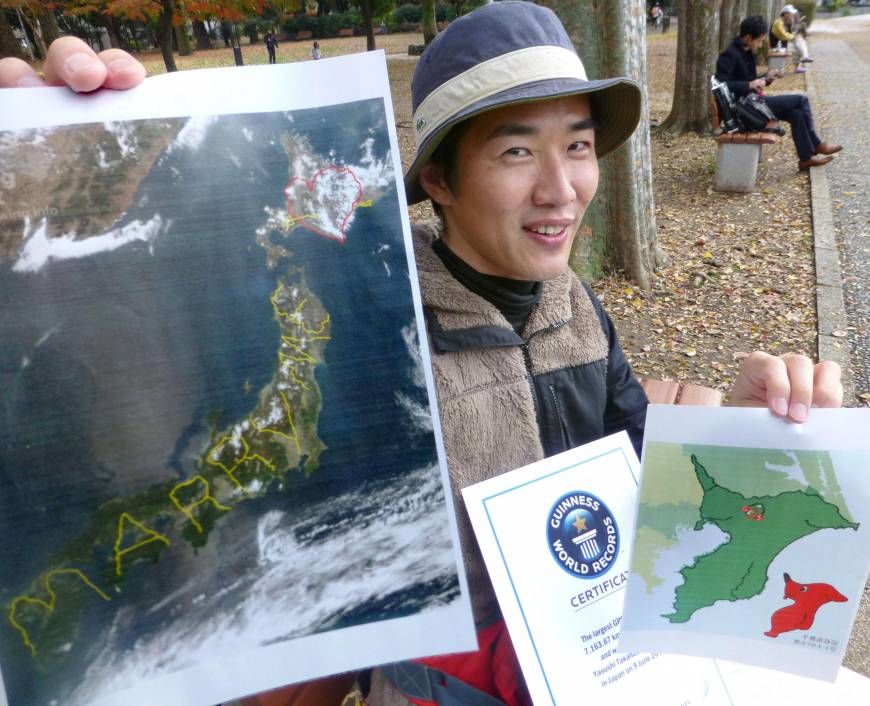 There are hundreds of ways ask the person you love to marry you, but there are very few that flood all social media platforms and make their way to the Guinness Book of World Records.
Yasushi Yassan Takahashi, a Tokyo based artist, has been creating GPS art with Google Earth for the past ten years. His first drawing won the Largest GPS Drawing on the Guinness Book of World Records.
In 2008, Yassan set out on a journey of nearly six months and travelled 7165 km to create a digital art that read "Marry Me" on the map of Japan to propose to his girlfriend, Natsuki. The drawing looks edited but is not.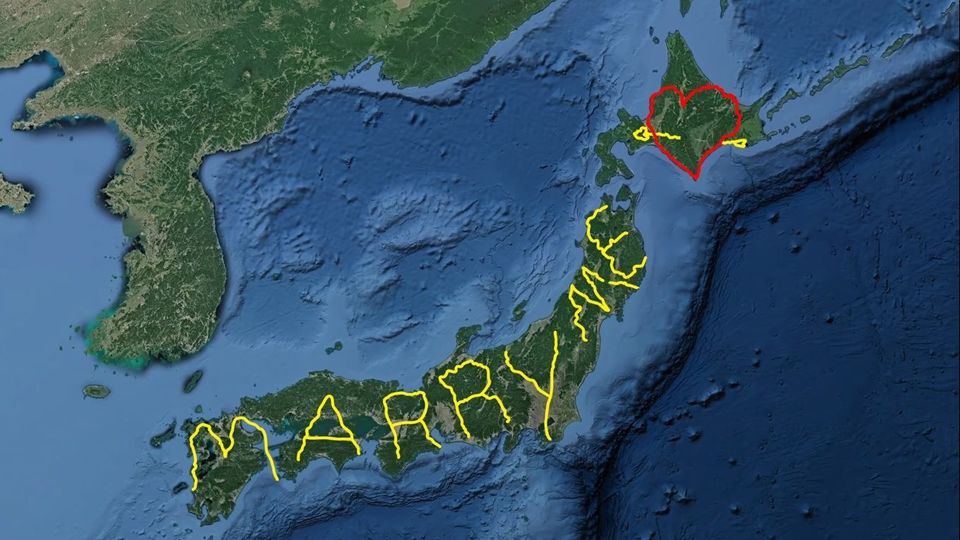 What is a GPS drawing?
GPS drawing is a method of drawing large scale artwork that uses Global Positioning System (GPS). Plan your route on Google Earth, then travel with a GPS device and finally upload the data on Google Earth to get the drawing!
Google shared Yassan's journey on twitter and in no time the video went viral.
Oh! And Natsuki said yes!