Again a regular day has been passed ,office clock showed 5 o'clock and its time to leave and report to a next duty, Home Ministry Department .Hi I am Tej Malhotra and I have spent my 3 months of marriage to MAYA Sahani. Yesterday we had a fight on some small issue, marriage is not only about to travel around and spending huge amount of money on each other , it is a "relationship" where both have to respect each other's habits and space. I reached home and found a letter from MAYA. She left the house with a letter!
MAYA: Hi Tej , this is not because of the last night fight between us , its about our own identity which we liked about each other before we got married. Something is there which has been drastically changed either you or myself ,i don't know, but i am sure whenever you will read this letter, it will help us to some extent to find ourselves , we will meet again as we used to meet during our trips. I am leaving and I will meet you there , where we have decided to meet in our last trek. Lets find ourselves which we were used to be. I am doing this because once upon a time a boy with a travelling bag told me that travelling is a medication ,where you can find yourself if you are lost somewhere.
My wife is little more adventurous as compared to me , she didn't mention the place but I have to reach there. My mind got blast, because of the work pressure , I don't even know what should I do now. I don't even know what place we have decided for our next trip.
I opened a big print of 'Map' which Maya gifted me to continue my wanderlust. I still remember those nights where I use narrate my travelling experience to her with a hot cup of coffee. Everything has been changed , what MAYA wanted to tell me i don't know, I have read her letter 10 times and I have no clue what she wanted to indicate or suggest with the help of letter or she really wants me to realize that i really lost myself in work.
I noticed every single location or spot on MAP to remind myself that where she exactly wants to meet.
MAYA left few historical books with some stones on my table ,some boulders ,what it can be? is it a clue? And suddenly I got a call from my office and switched off my mobile . I opened my laptop and started searching on google about round boulder stone places in India and yeah I found. I opened those history books which i used to read before going to my solo trips for some basic information and I got to remember , me and MAYA has decided to meet at HAMPI , yeah the one and only place with round boulder stones. I searched my little master 'bag pack' and booked the train tickets to Hampi for the same night from Bangalore...But why MAYA was playing this game with me , no clue!
Morning 7 o'clock , I reached at Hospet junction and I can feel that after how many months I came out for my solo trip ,a breath of fresh air and cool weather. I met Raghu , an auto driver,he was such a nice man who offered me a deal that he can help me to visit every single place in Hampi from Hospet in an around 1200 rupees and he will drop us back to railway station. I have to find MAYA , if i will be successful to find myself that means I can find her too....this was my wife's plan and she wanted me to find my own self and start solo and adventurous trips again. Raghu took me to a small hotel , Hampi is a economical place. I told everything to Raghu, he helped me to find MAYA. when we entered in HAMPI , it welcomes you with its greenery and cool breeze . It was so refreshing after so many months ,far from my computer and any kind of responsibility. I was remembering my old days when i used to pack my bags and went to so many places as a solo traveler . Raghu asked me to visit first VITHALA TEMPLE , as tourist comes here first and then starts their journey. Big boulders and stones ,and a ruin empire welcomes you. Hampi is a old Vijaynagara Empire which was the kingdom of Krishnadevraya .I roamed around the whole temple and didn't find Maya,after vithala temple and ruin empire welcomes you with a nearby beautiful river. After a visit to various places , second large place is to visit in HAMPI is Virupakshi Temple. When i entered the temple, near to the entrance door a girl with a tourist bag was taking picture of oldest monuments of temple for her facebook updates.
Me: Excuse me Madam , Hi I am TEJ.
She: HI I am MAYA , oh finally you found yourself .Mr Traveler.

Sometimes take out time from your busy schedule , you also deserve some kind of attention and care and advise to meet with yourself.
On that day i found myself that there was a time where i used to open Tripoto site and search for the places to visit in India. And in one of the trekking me and Maya promised to each other to go for a trip to Hampi.
We took blessing from Virupaksha temple and came back to Bangalore to continue our professional life, but promised to each other that we will never forget our own identity and will always respect each others freedom and space. Our trip got over when Mr Raghu dropped us back to Hospet station, and from now onwards, Journey to balance the life has been started.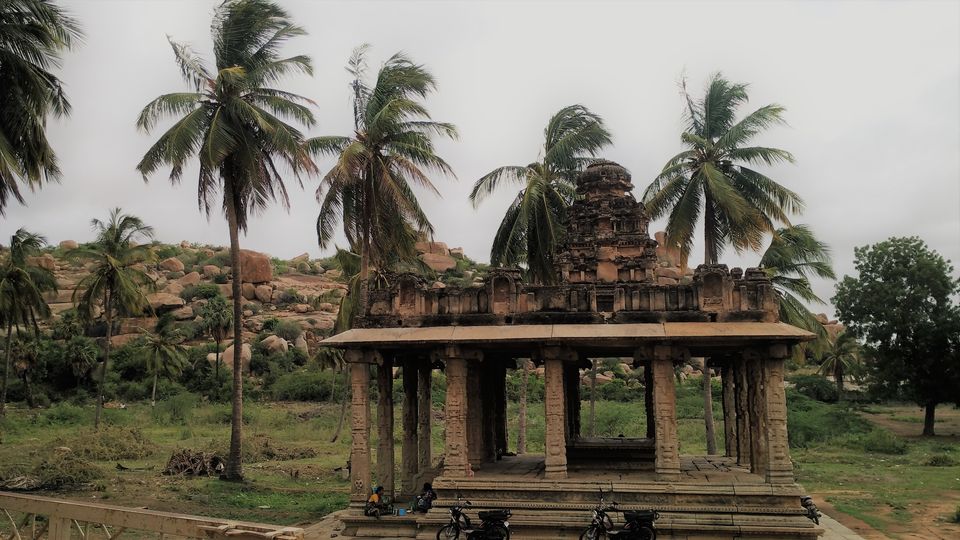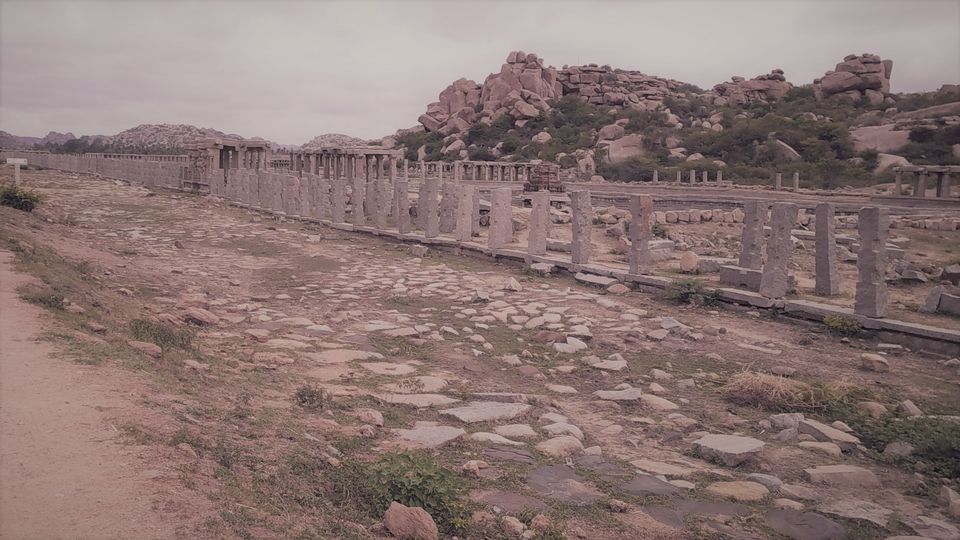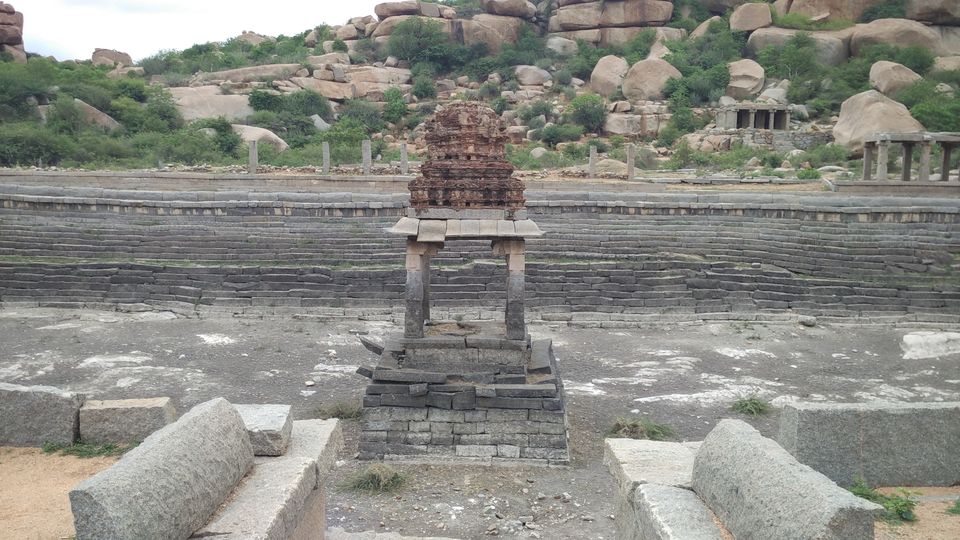 if anyone is visiting to HAMPI , you can take help to this number to visit all Places in HAMPI. Mr. Raghu ;09483422485, you only pay him in the last and he will take best care of yours.