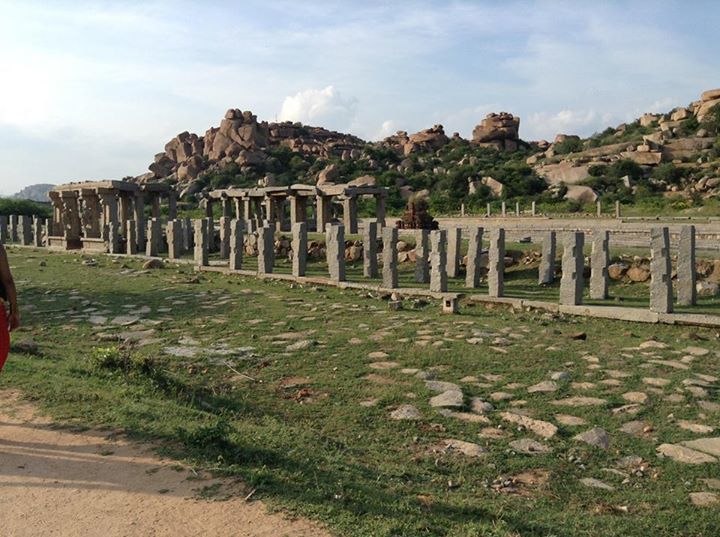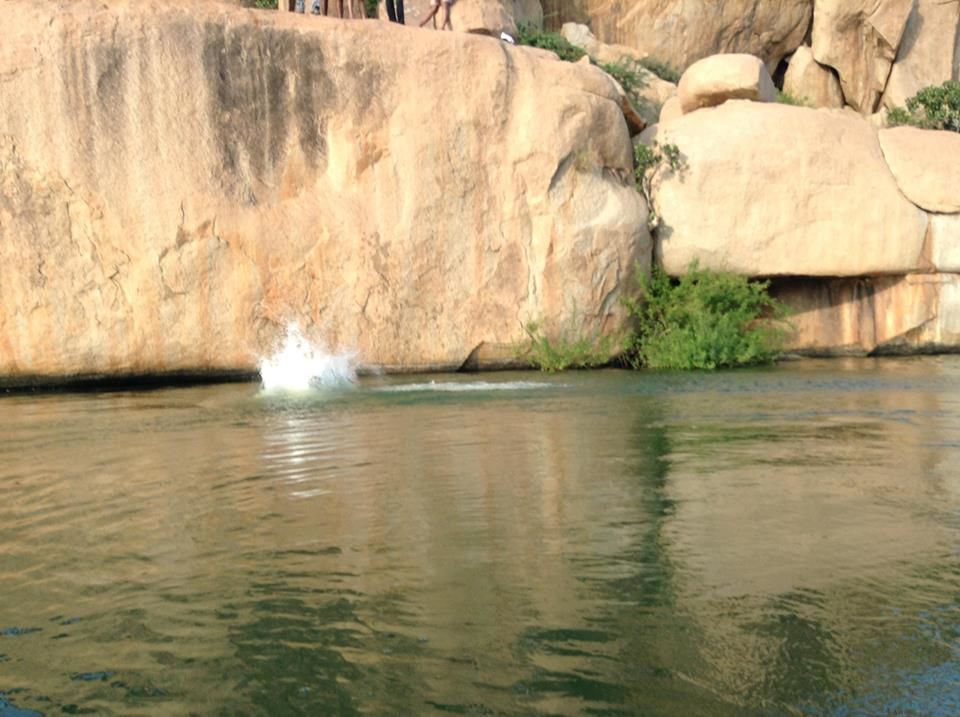 Hello Friends!
This post is about my trip to Hampi which I did in October 2014 with my friends. So here it goes…
As I was planning for a weekend get away with a couple of my friends and short listing some places when we unanimously decided to make a trip to Hampi. After having heard soo much about this place it was time we experience it first hand.
Our journey began with an overnight bus from Mumbai to Hospet where we were to meet another friend who was going to join us. From Hospet, we took a rickshaw to Hampi which was a 20 minute ride and then crossed the Tungabhadra river and reached the other side where we had our stay arranged.
My first impression of Hampi – Beautiful ! Seriously, it is nature in its rawest form. Hampi welcomes you to its world of huge boulders and lush green trees alongside the river silently making its course and of course the most friendly people you have ever met. The sight from our room was splendid viewing the green paddy fields that leaves you feeling refreshed and happy :)
We quickly freshened up, had our breakfast and hired a bike with a quest to explore Hampi. We traveled triple seat throughout our trip while we headed to see the various attractions like the Virupaksha temple, Vijaya Vithala temple, Elephants Stable, Lotus Temple,Queens bath, Vithala temple complex, etc. The remains of the Vijayanagar Empire was worth the visit with its architectural marvel with detailed stone carvings and huge structures.
We spent a lot of quality time reading and relaxing by the Sanapur lake which is soo scenic & peaceful that it leaves you enchanted while you enjoy the state of bliss it has to offer. We sat in the cute little round boat with some soft music which transferred us to another world forgetting our real one. And yes, the experience of jumping off the cliff and the dive into the lake left me enthralled and wanting for more.
And finally…..with a lot of pictures clicked, memories created, all the fun & crazy times we had, it was time to leave but I will definitely come back for more. The trip wouldn't have been this awesome without my dear friends, so thank you gals for making it a memorable one :)
Frequent Searches Leading To This Page:-
A short trip to hampi, hampi trip for 2 days, weekend trip to hampi, hampi holiday tour packages, Hampi on Your Weekend Break, Memorable weekend trip to Hampi