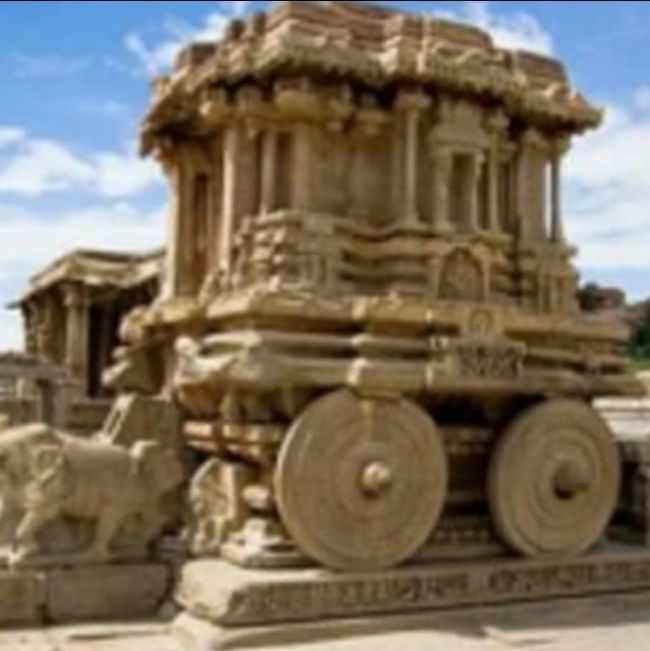 As a child whenever I saw foreigners in Hampi, I used to wonder how people from such distant lands across the seas, know about this ancient historical wonder called Hampi. There was no Google then. Knowledge was buried only in the Books, and the Books were mostly stacked in the Library. Only through books we could read about the history and the mystery of far off lands. But still, tourists did throng to Hampi and Tungabhadra Dam (a fallen piece of Heaven on Earth). Interestingly, their stay was for weeks and sometimes even extended for a couple of months. They came, stayed, rented bicycles/bikes and explored every nook and corner of Hampi. Such was their fascination for this ancient marvel of rocks. Probably, a local doesn't know as much Hampi as much as these people explore during their stay here. They came equipped with books and maps, then, the only two sources with which they could manage to accumulate as much knowledge of this ancient city of Vijayanagar Empire. Now Google makes matters much easier. In Hampi, don't be surprised if you rub shoulders with more foreigners than Indians.
Hampi is like a Time Machine – it takes you back to the times of Warriors and Kings.
Hampi, the erstwhile capital of the Vijayanagara Empire located in the northern part of Karnataka is a UNESCO World Heritage Site. It is situated on the banks of river Tungabhadra, previously called the river Pampa. It is surrounded by defensive rocky hills on three sides and the river Tungabhadra on one side, and hence strategically a safe heaven to the Kings.
Now having settled in Hyderabad, I still crave for this place, where I was born, bred and played in the lap of this beautiful place. So I religiously visit this place once in a couple of years. My flow of narration will take you to my Hampi during my last visit.