Introduced to this amazing application very recently and I am glad to see lot of people share their travel stories. Many of them were really informative and at the same time tempting too. Such travel stories and write ups made me think about sharing my recent visit to Hampi. Attempting a travel write up for the first time and kindly excuse for grammatical as well as other errors. 
Myself Sudeep Puthalath a banker by profession, a solo traveller by passion and a photography enthusiast by interest.I am a native of Kerala but working in Hyderabad. It is in the month of September I gifted myself a wonderful birthday present. A trek in Kashmir and Ladakh and it was really a journey of a life time. Since most of the free time I used to go for trekking as well as exploring different places my friends started asking the same question again immediately when I am back from Ladakh.... What's next... !!? It was during one of our "Irani Chai Osmania Biscuit and Samosa" talk my buddy suggested me Hampi. I heard little about the place before and my friend told you just try this and trust me u won't regret it. 
As usual my favourite website Trip Advisor came to my rescue. Such a beautiful website with all needed information about the place u wish to go. I should also mention the website www.hampi.in which gave me a detailed insite into what will be in store for me when I land there.Finally the decision was made to travel to Hampi during Dasara Holidays and booked train tickets to Hospet, nearest town of Hampi. Also trip advisor suggested me with a good number of accommodation options in Hampi and based on the reviews booked a room in "Gopi Guest House and Roof Top Restaurent". 
The nearest town of Hampi is Hospet, which is well connected by road as well as rail. One can find state run buses from Hyderabad as well as Bangalore to Hospet and it will take an over night journey and also number of trains are available to reach. On 21st Oct night I boarded Kacheguda Yeswanthpur express which ultimately took me to a small town called Hospet.  I was told that I will be getting direct bus to Hampi right In front of the Hospet Railway station and to my luck there was one waiting for passengers who reached Hospet in Kacheguda Yeswanthpur express. From here the journey to Hampi begins.
The bus took half an hour to reach Hampi and on the way I could see Paddy and Sugarcane fields, Banana plantations and few of the mentioned ruins. After getting down at Hampi Bus stand first thing I did is to close my eyes and take a deep breath just because of the reason that the air felt soo fresh and pure. I called the guest house and Vireesh the person who looks after the Gopi guest house guided me to my room.
The guest house is very close to the famous Virupaksha Temple. The below is the photo of the temple i took from Hemakutta Hill.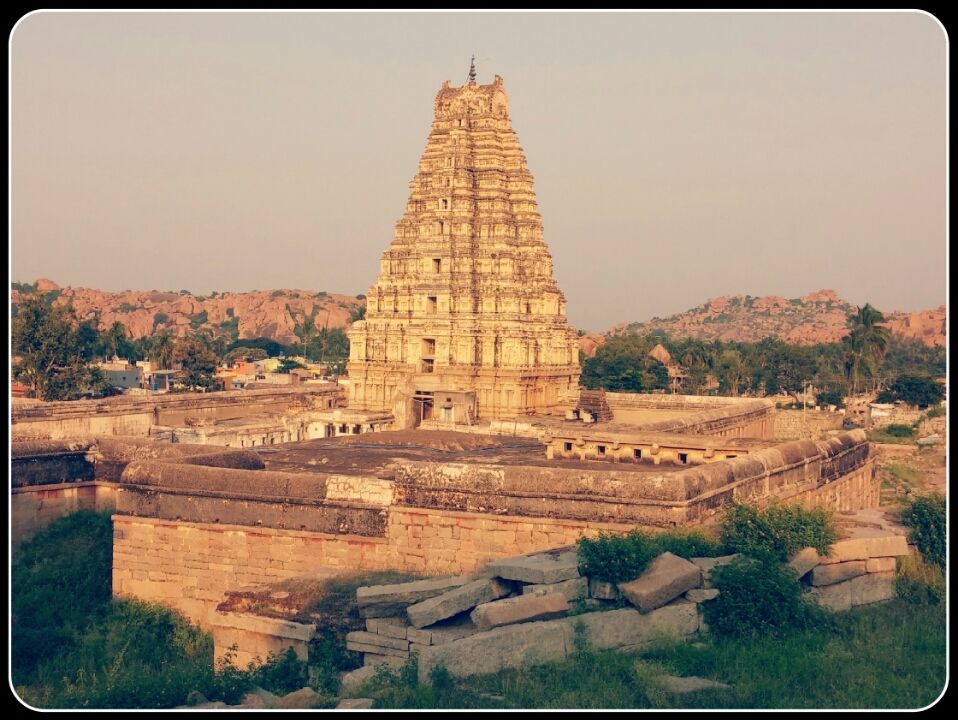 People who are travelling to Hampi always have three accommodation options first one is to stay at Hospet where u will find four star as well as other good Hotels and second option is in and around Virupaksha Temple where lot of home stays and guesthouses are there and the last one being the other side of Tungabadra River where mostly u will find cottages and resorts which are having paddy field view. Refer website Trip Advisor for acoomofation rates since its highly depend on season and discounts offered during various promotional schemes. One can also go directly and after seeing the rooms and all strike a good deal with the hotel people. After cheking into the Guesthouse and finishing my breakfast I started my four day trip of Hampi.
Now regarding the travel options. U can opt for scooter or cycle if u r ok with riding in a very hot climate since the best time to travel to Hampi is during December to February where temperature is on a lower side or else u can prefer autos which will take u to fixed places. The autos normally charge 400 to 500 or even 1000 depending upon the number of places u chose to see and cycle may cost u 100 for a normal one and 200 for a geared one. Scooters are also available for a daily rental of 200 to 500. Taxis are also available but less in numbers. And as usual u can check your bargaining skills with auto drivers and bike rentals since they normally start offering their service telling two or three times the normal rate. 
I always prefer solo travel with walking as my way of seeing the places and which always helped me to have a better understanding of the place, culture and life style of people and most importantly meeting new people and sharing experiences and informations with them. The map which I got from Hampi.in website gives a better idea of the places of interest and their locations.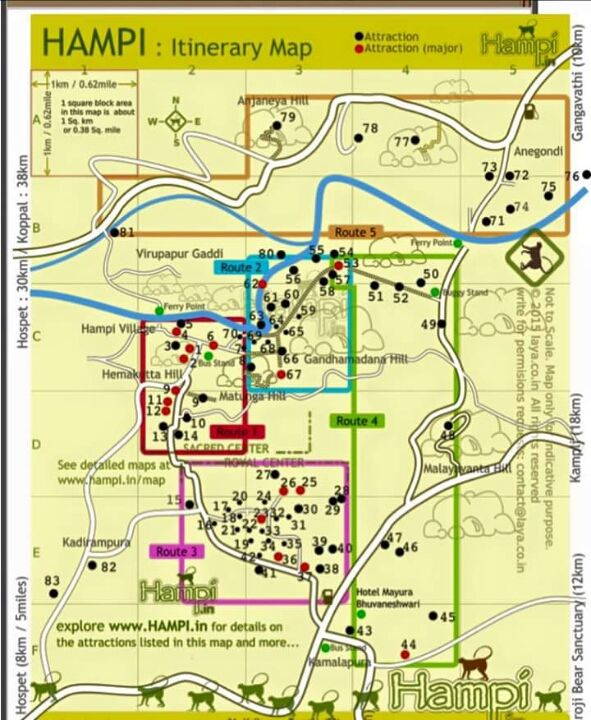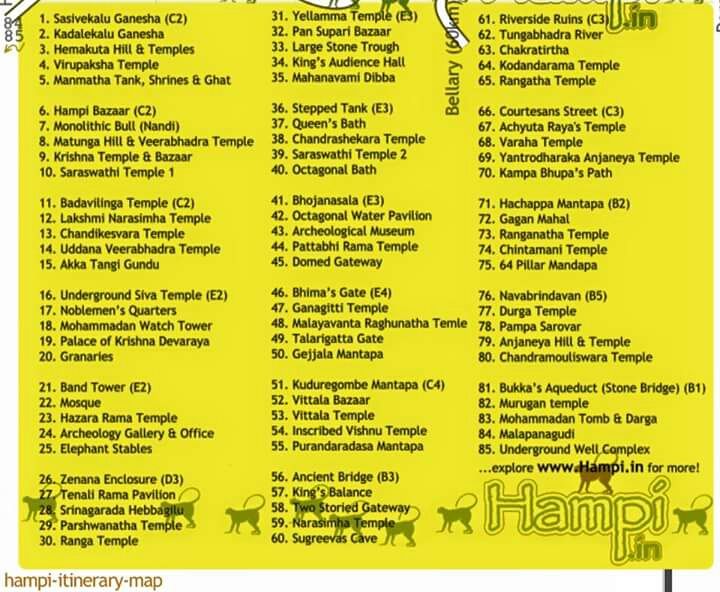 The map is very informative and covers almost all the places and one may need minimum three days to cover everything. The places of interests can be divided into two parts based on their location, one inside Hampi Town and nearby areas and the other can be located across the river. In the map If u observe Route 5 is where one can go to see the places on the other side of the river. The boat service for crossing the river will start from the back side of Virupaksha Temple at Morning 7AM till evening 6PM. Pay 10 rupees and you are set to explore the places in other side of the river. All other Routes namely 1,2,3 and 4 are located in and around Hampi. If you are a history enthusiast, the chances are more that you will spend a lot of time at places since the life style as well as the way of life of common people and royal family is portryed as stone carvings in many places.
I downloaded a book in my IPad which gives a detailed description of Hampi and along with maps and started my journey in Hampi. Daily I used to walk 20Km to 25Km from place to place to understand the culture and life of the royal family as well as the common people during those times. Met lot of old villagers who are always happy to offer a helping hand and who carries in their mind a bundle of stories about the old kings and their royal life and how life was there in Hampi during those periods.
Whether it be cause of the sun rise view from Matunga Hill or sun set from Hemakuntta Hill or beautifully carved stone structures each of us can find our interest in Hampi. After seeing the stone carved temples and ruins of the palace, one will surely salute the ancient Indian engineering and the brilliant craftsmanship of Vijayanagara Empire. All the sites as well as ruins in Hampi are diffrent in their story and significance. There are pillers which have carvings of yoga posters, animals and people etc. 
The moment u keep your feet on Hampi u will feel a new vide, a kind of energy which u may not have expericed before and that energy will take u everywhere. The food also worth a mention. I ate from few village houses where they served me pure veg home cooked food which is not only good in taste but also filled with their love and affection. There are also many good restaurants like Mango Tree Restaurant, Gopis Restaurant to name few. The mango lassi and Thali from Mango Tree is worth every penny. 
For convenience I will list down my personal favourites which may also find a place in your list when you go there. Am not going detail into the Historical as well as cutural importance of the places but do grab a good book n read before heading to Hampi. Which will help u a lot in better understanding of the ruins. 
1) Trek to Matunga Hill and Sun Rise view2) Walk to the top of Hemakuntta Hills and spending the evening watching sunset.3) Vittala Temple and Stone Chariot4) Lotus Mahal5) Virupaksha Temple in the evening arathi time6) Achyuta Rays temple and ruins 7) Anjaneya Hill and Temple (breath taking views of Hampi)8) Sonapur Lake
The above are my favourite in Hampi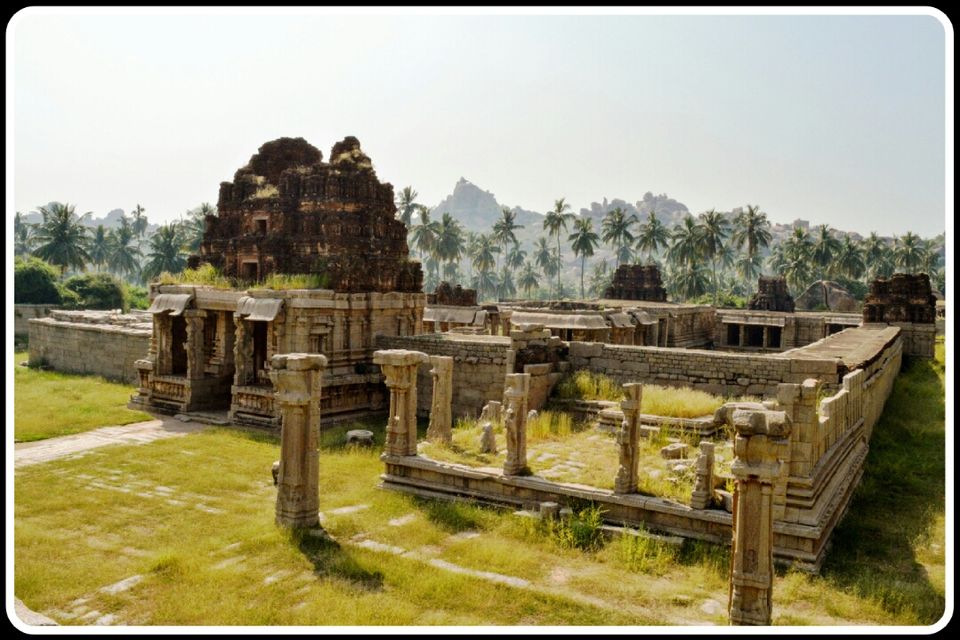 Achuta Rays temple and ruins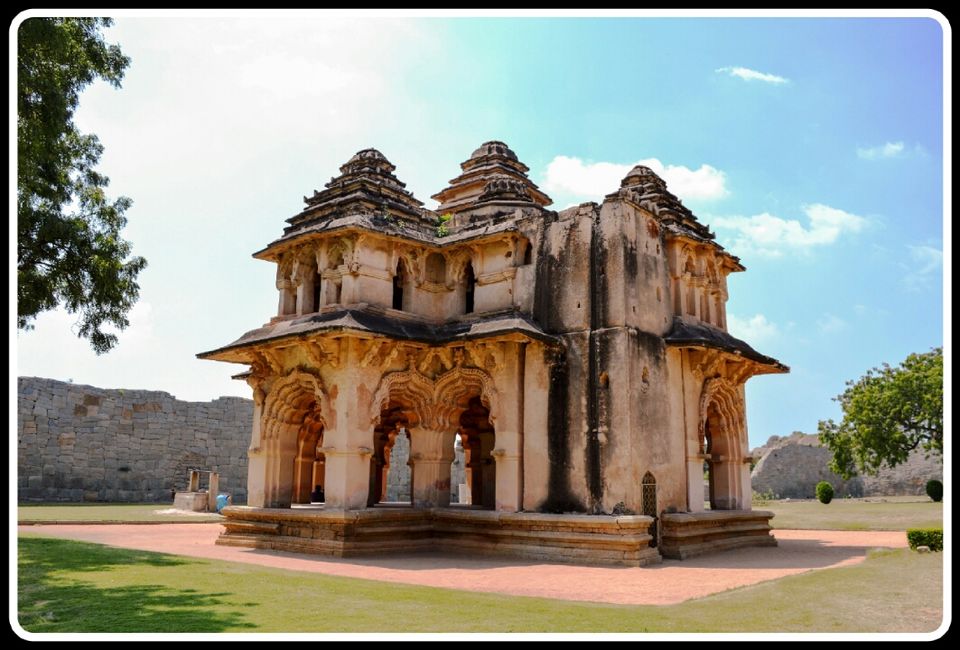 Lotus Mahal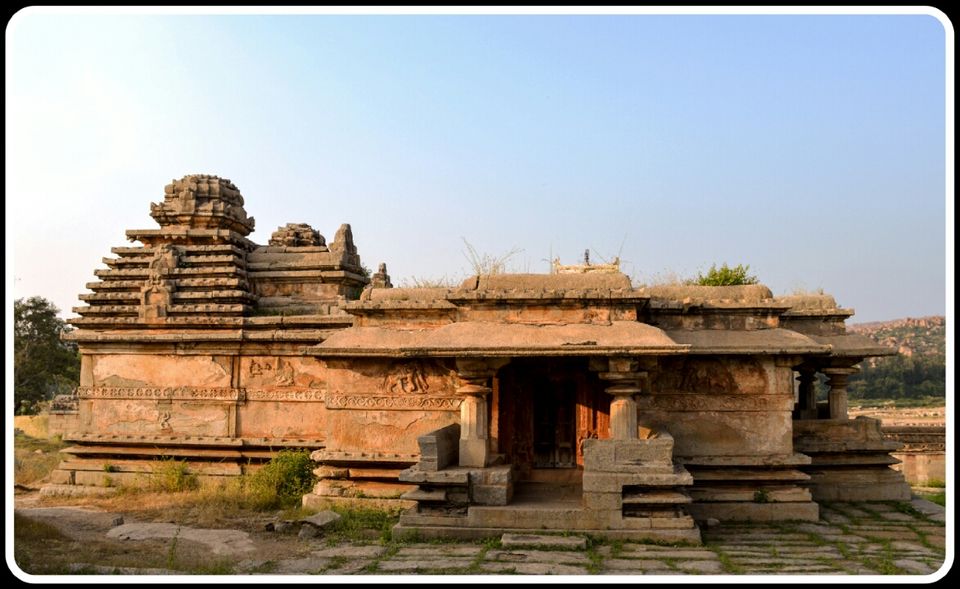 small temple in Hemakunta Hill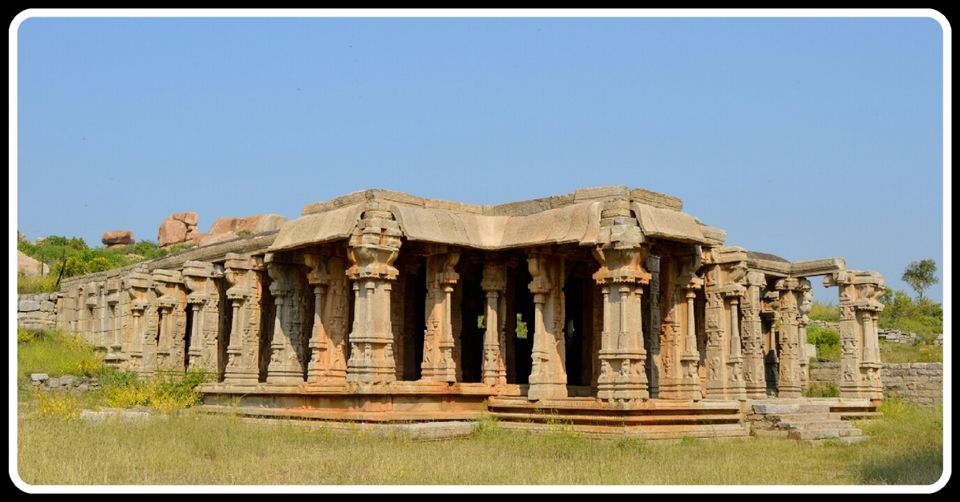 style of craftmanship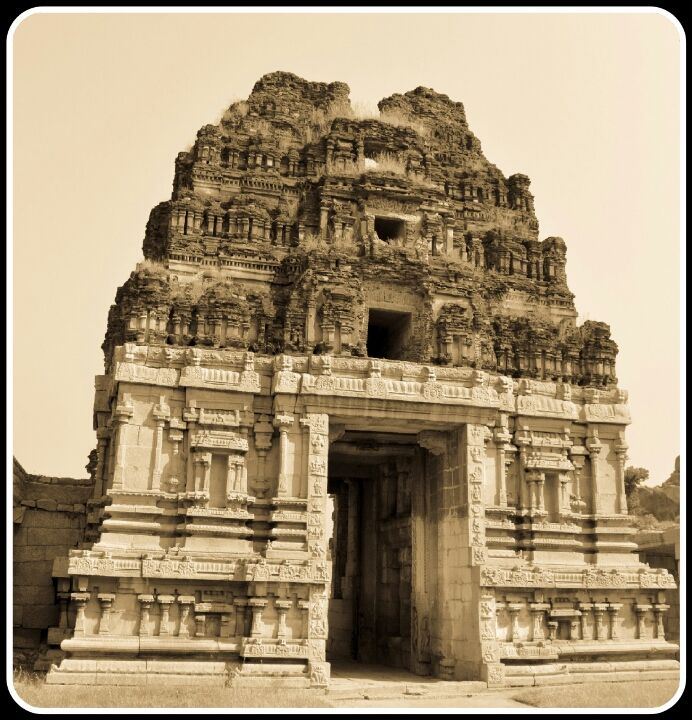 entrance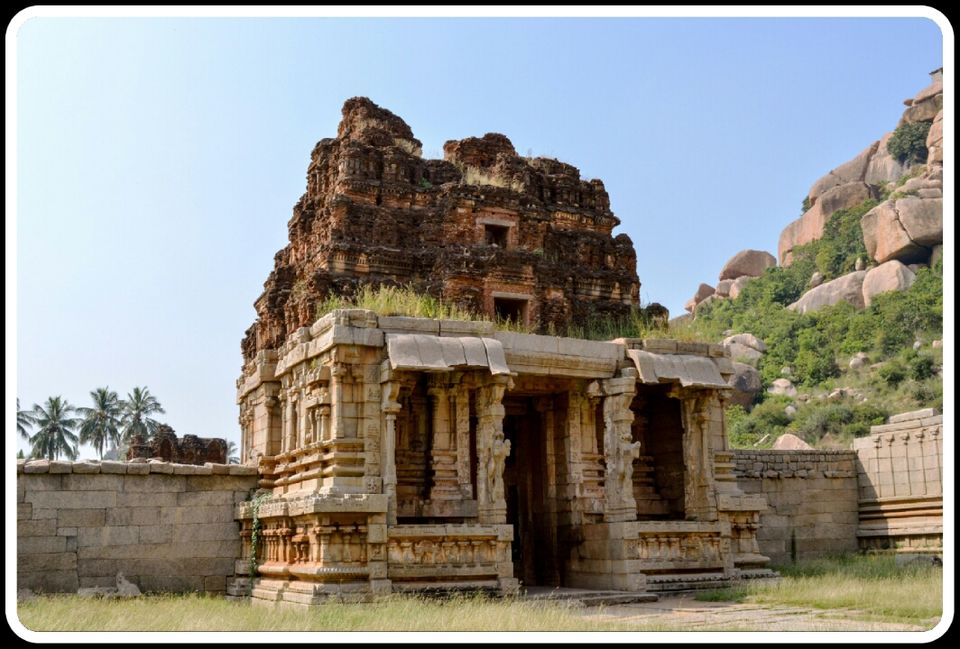 one of the temple entrance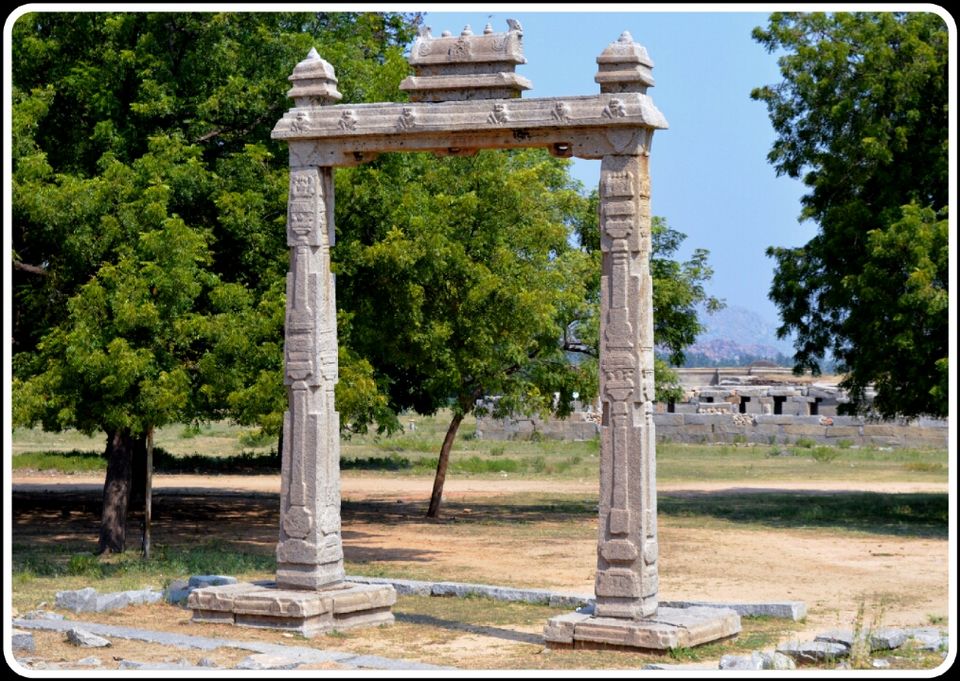 Kings Balance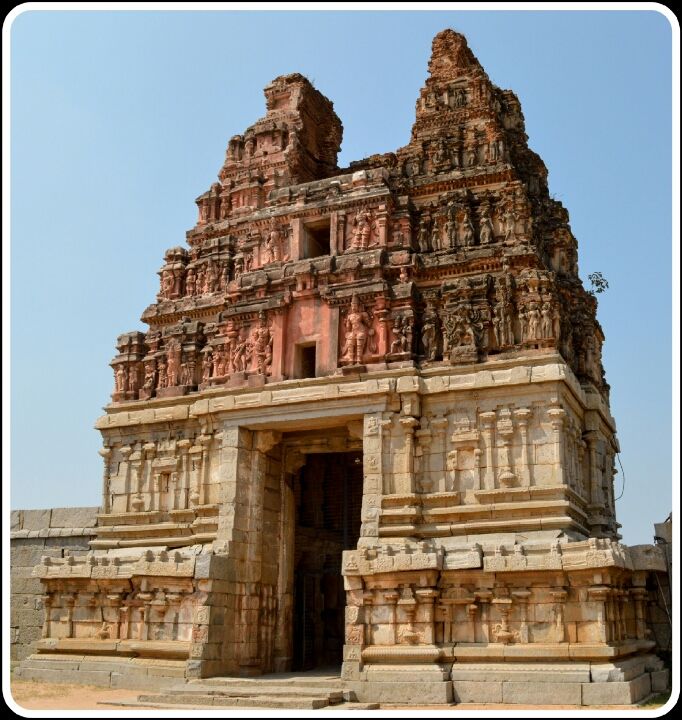 Vittala Temple entrance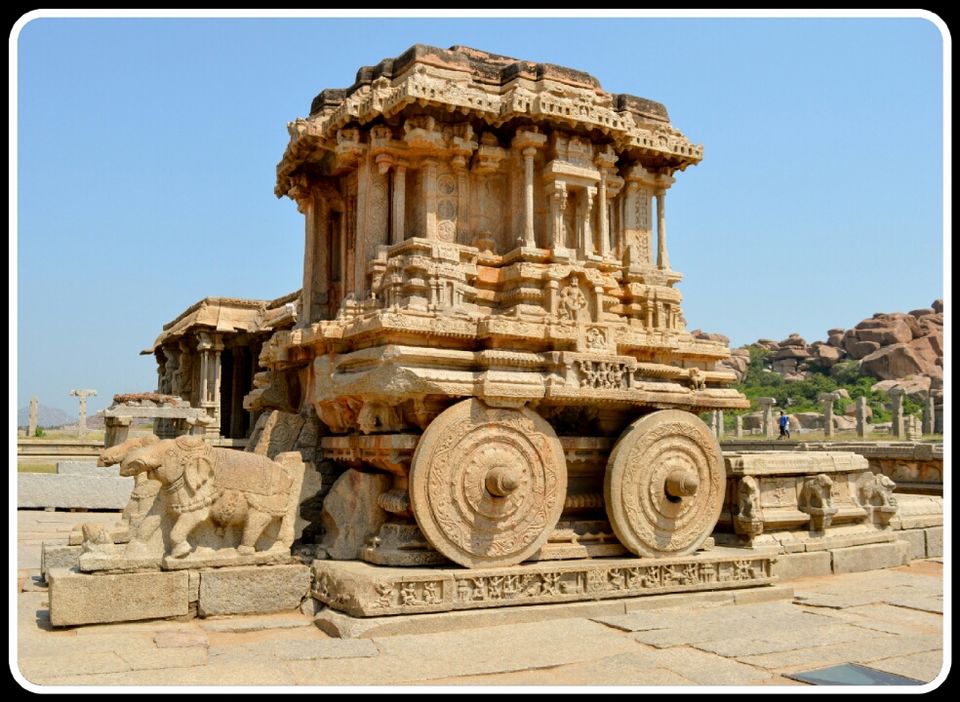 Stone Chariot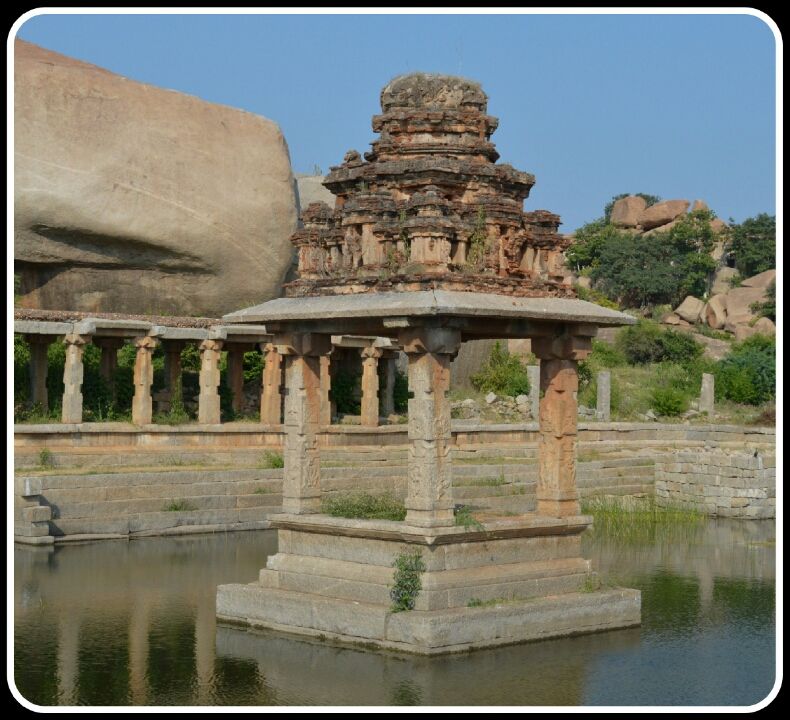 Pushkarani


 panoramic view from Anjaneya Hill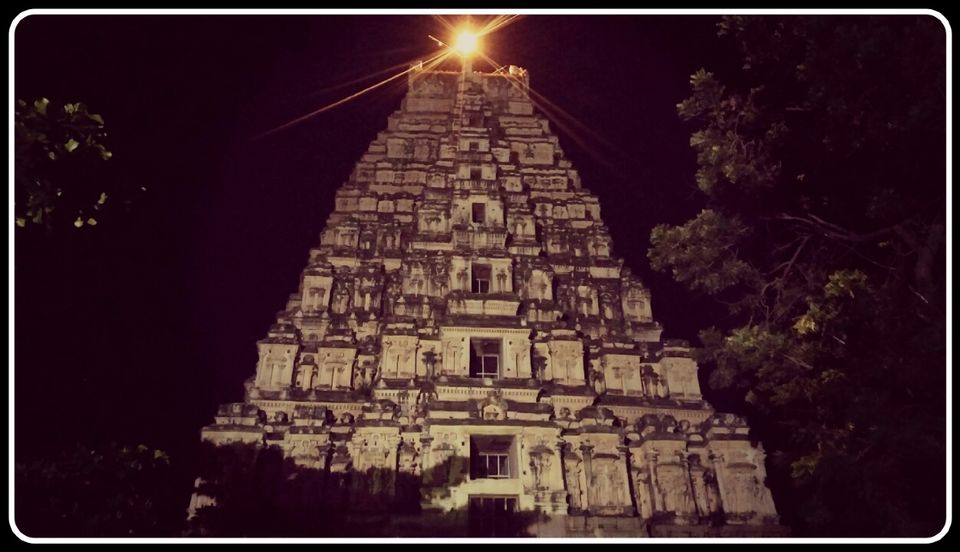 Virupaksha Temple at late night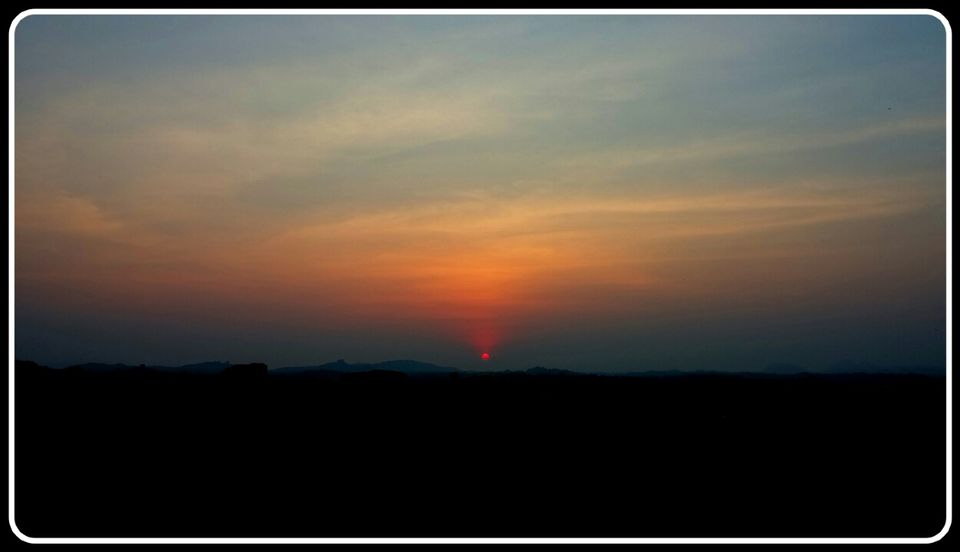 sunrise from Matunga Hill Top
I personally feel Hampi is a very safe place. I wander through the streets even at nights but no disturbance any where. One thing I observed is Hampi mainly visited by foreign nationals rather than Indians. Even the villagers and hotel people admit and that may be cause of lack of knowledge or interest people never include Hampi in their Itinerary and am glad that I did and saw one of the most beautiful and peaceful place. I personally wish Hampi preseve this purity and calmness In the years to come.