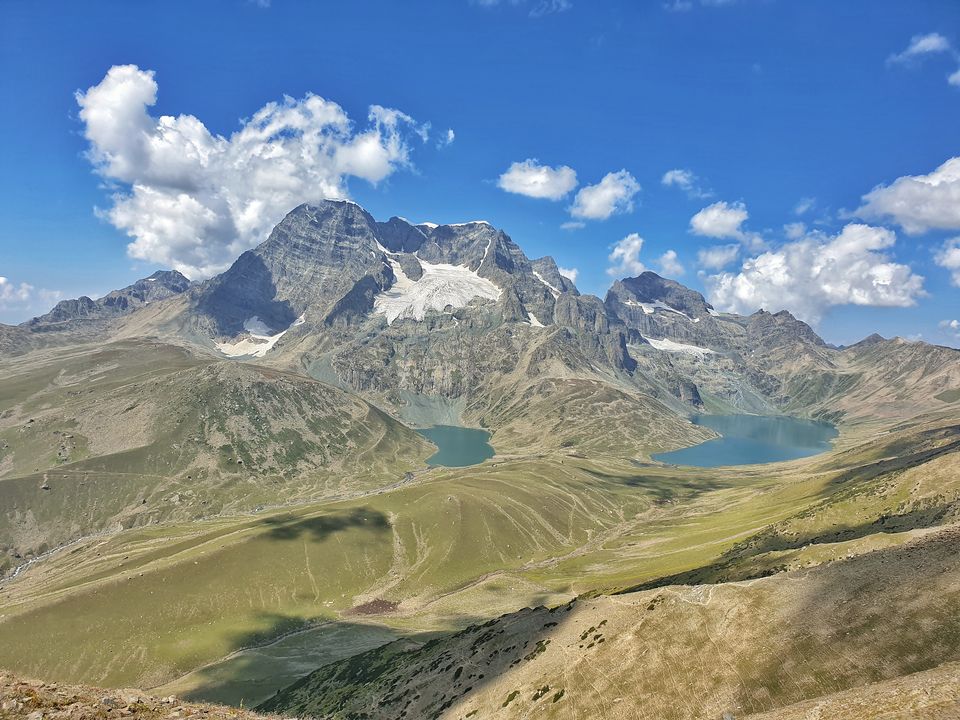 A lot has changed since I last wrote a travel blog about three years ago. I had got my first job, left it. Got my second job, want to leave it as well. I did two longish backpacking trips. And other than a few short trips here and there, I mostly kept the engines running in my head, growing a bit in the process. But none of it translated into a blog probably because I had little time to reflect. Mountains, specially the rugged ones which don't allow humans to set up mobile networks change that.
The idea of being in Kashmir was always there, after all what was there in that province giving it the name of 'heaven on earth'? When my independence allowed me to finally book tickets to Srinagar, I knew I was going to do the 'Kashmir great lakes' trek, or KGL as it is better known in written spaces.
The KGL trek takes you through the valleys and passes of Kashmir showing you glacial lakes that keep bettering themselves. Taking anything between 6-7 days of 12-16 km trekking days, the trek is considered moderately difficult but shows you arguably the most photogenic places in India. Considering how it would have required a little too much of everything to do this on my own, I decided to go with a trekking group called 'Trek the himalayas'.
I took a flight from Guwahati to Kashmir on 28th of August and reached Srinagar by 5 in the evening. Srinagar airport required a Covid negative RTPCR report not older than 48 hours, or a mandatory RAT test, I had the former. Heading out of Srinagar airport has multiple options including private cabs, shared cabs and government bus. But the buses were plying only till 2 in the afternoon so we took a shared taxi which dropped us in the city for 150 Rupees. One can also walk for about half a km to reach the main road where things get extremely economical.
I had booked a modestly priced room in Hotel Kashmir Inn which was placed ideally at Khayaam chowk. I had a 'list' ready, to explore the food joints of Srinagar but due to the fact that Rogan Josh was so good at the Adhoos restaurant, I had barely explored much food wise on day one. Evening was spent simply walking through the streets of Srinagar and around the Dal Lake. And I can confirm that the sunset is as good as it is said to be from Dal lake.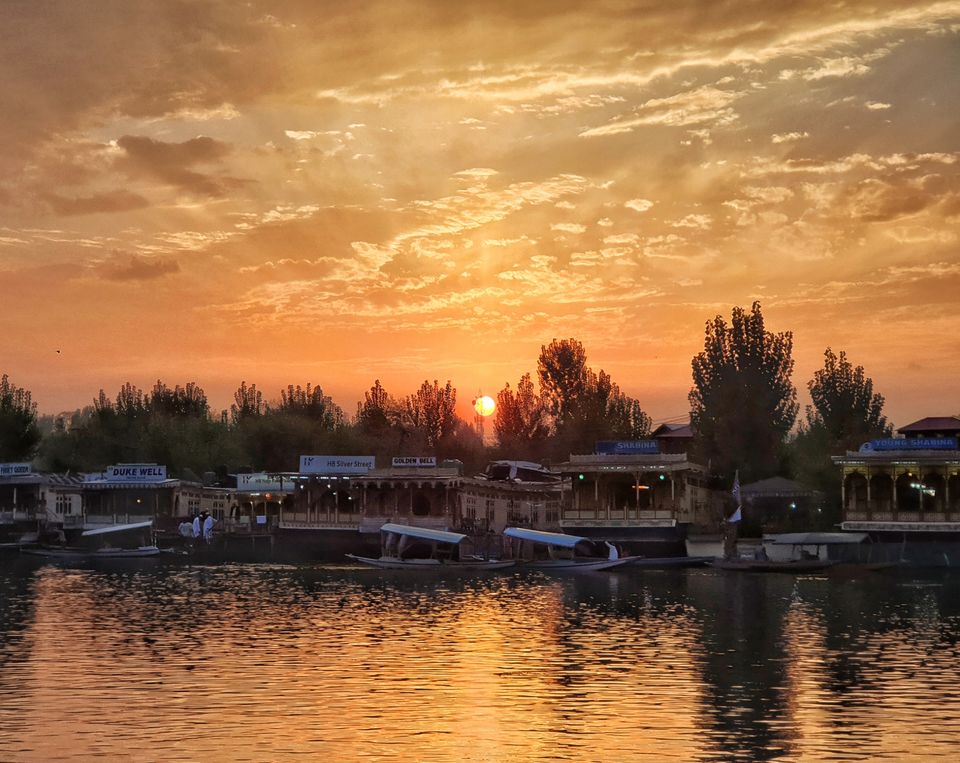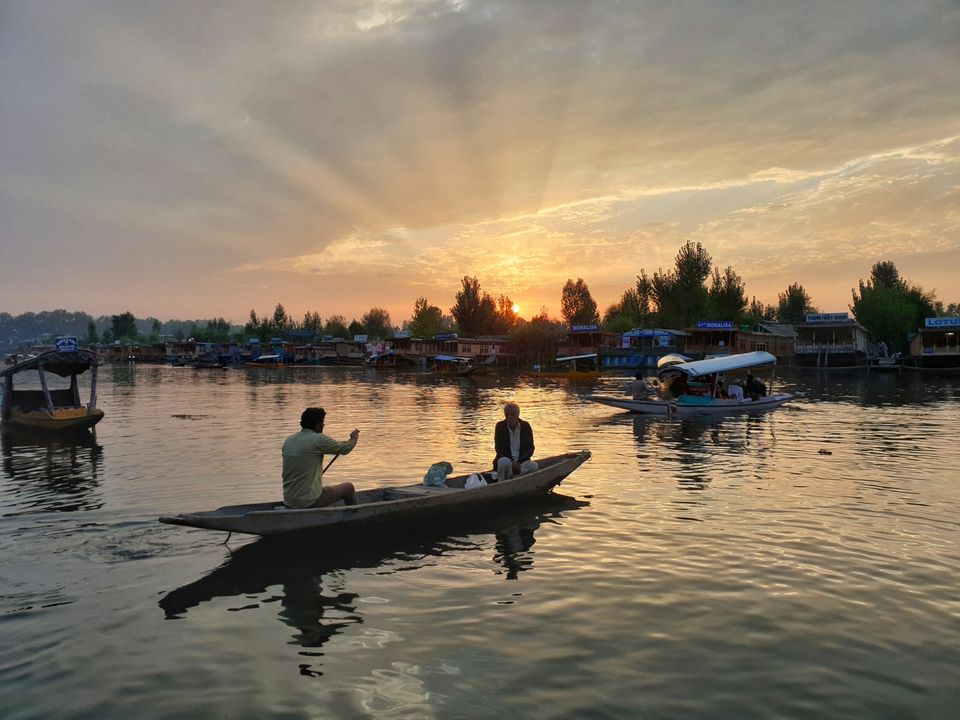 Walking around a lot at the airports and in Srinagar valley in my Trekking shoes (Quechua one) left me with a struggling feet since the shoes were almost new. So the morning was spent hunting for cotton, paper tape, liner, cotton powder or whatever I could find to make sure I do this trek without a little too much adventure.
Trek the Himalayas (or TTH as they will be addressed as from here) seemed like the best choice for my first group experience; they charged me 14,100 all inclusive from Sonmarg to Naranag. They also had the optional service of rucksack off-loading as well as pick and drop from Srinagar, both of which I didn't take.
I had managed to arrange for my commute to Sonmarg with a group of 5, who were welcoming enough to get my Srinagar to Sonmarg journey sorted.
In Sonmarg, we were dropped right till Sitkari, the point of first camping site and we now became a group of 30. A basic introduction and briefings followed and 'the curious case of remembering names' began. The group was a usual mix solo travellers, fractions of families and friends, nothing too outlandish being a welcome point there.
Then came dinner, and a constant accompaniment of 'what delectable dinner' remarks throughout the trip. Sleep was your usual twin sharing, with single occupancy being an option but would have mean extra expenses. Everything was cozy enough for a person like me, full marks to TTH there.
Also, by the way, network is till this point only.
Note : The day's pictures are extracted from the videos and therefore the quality!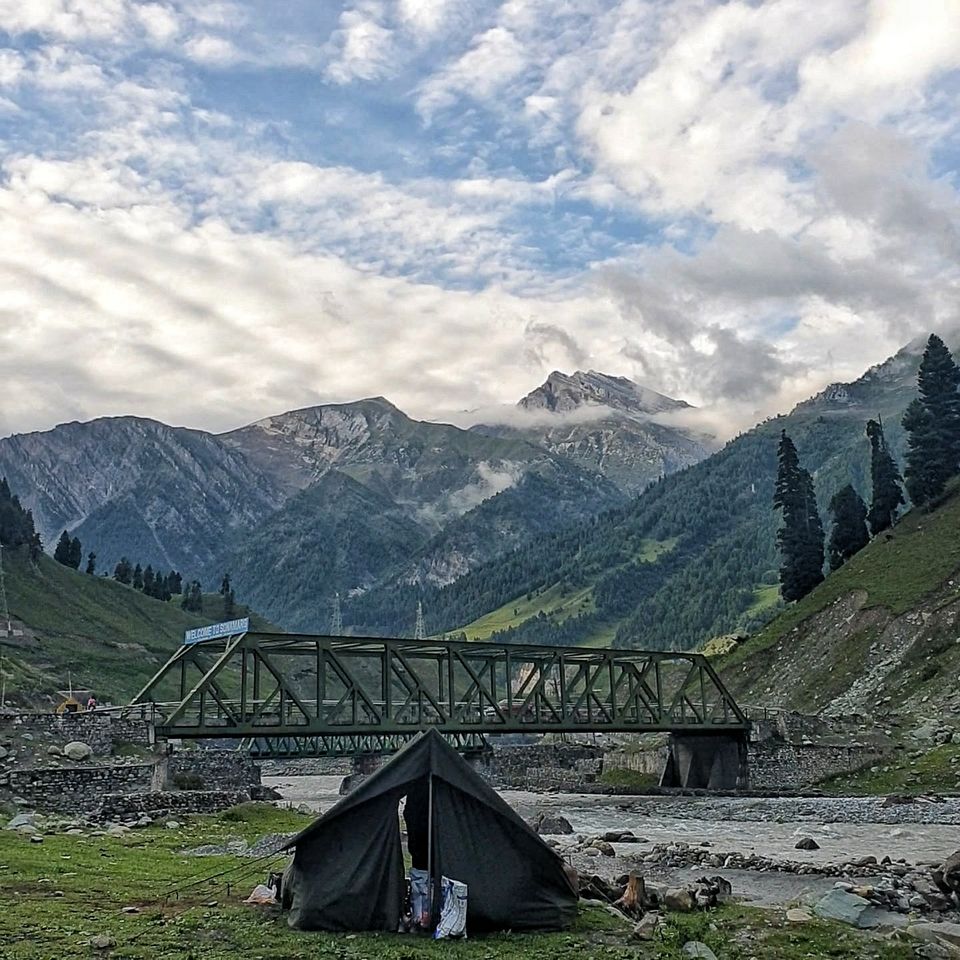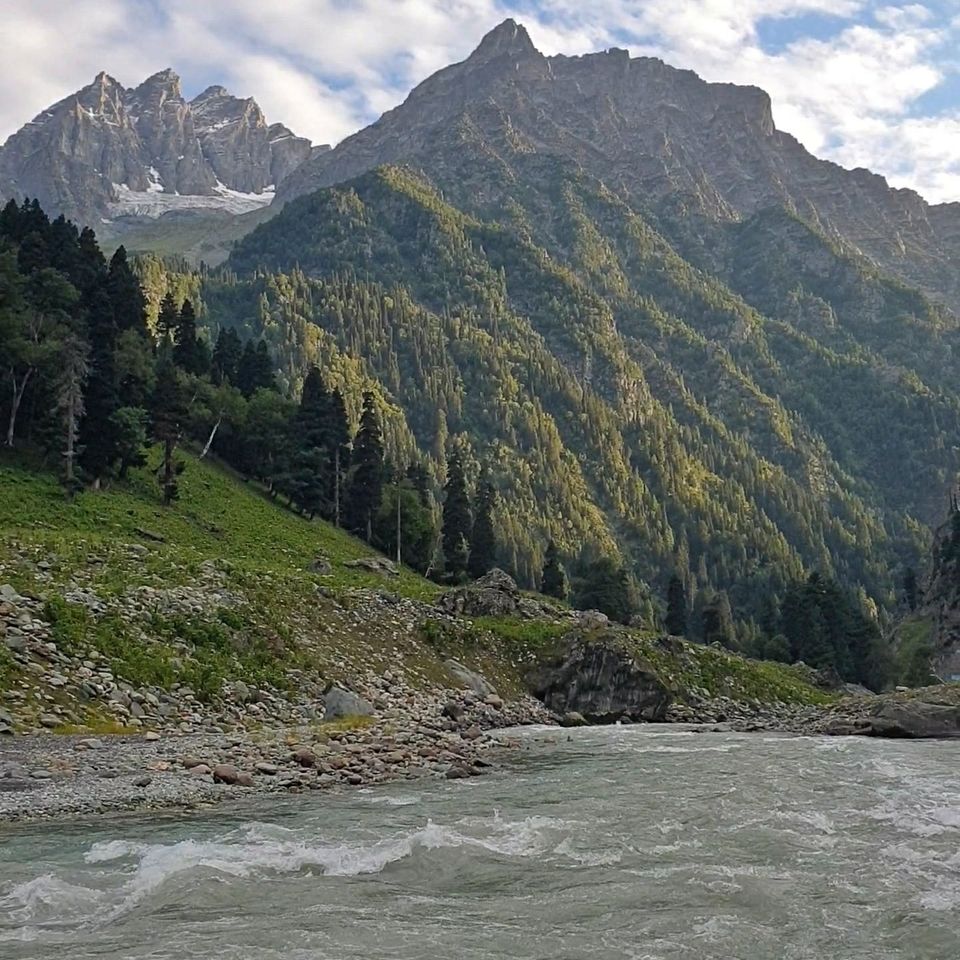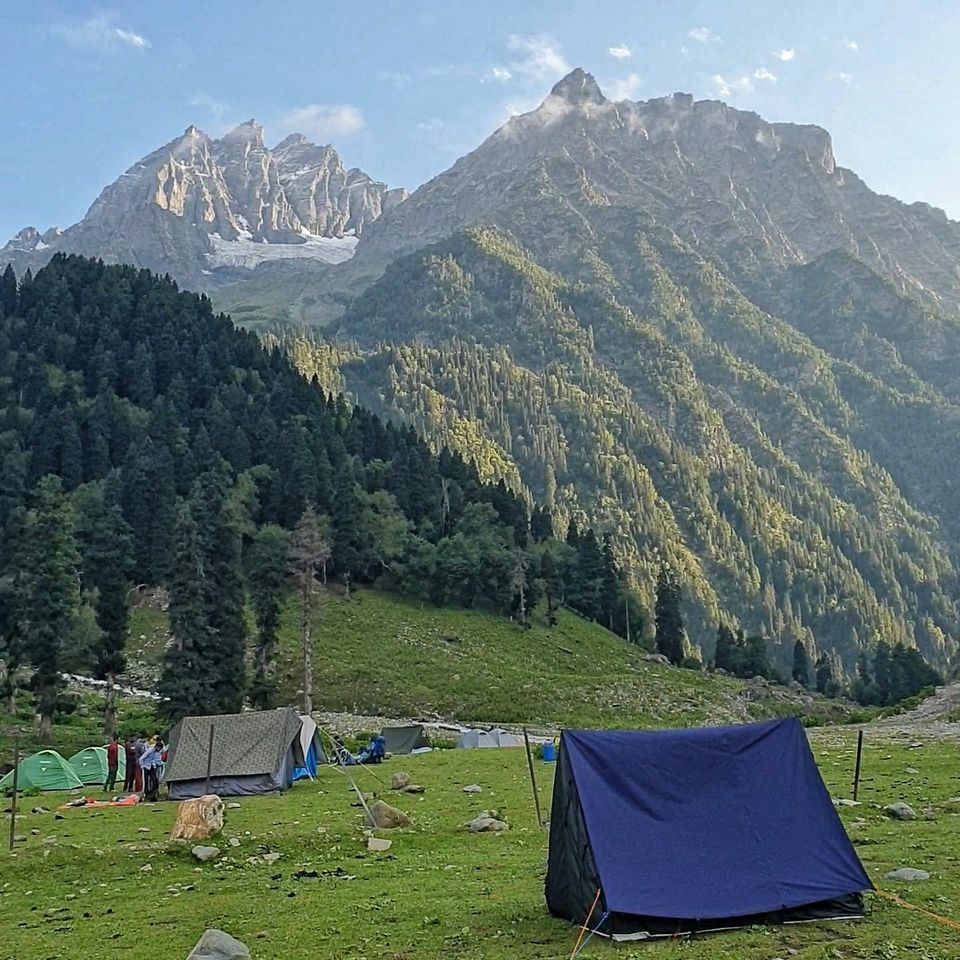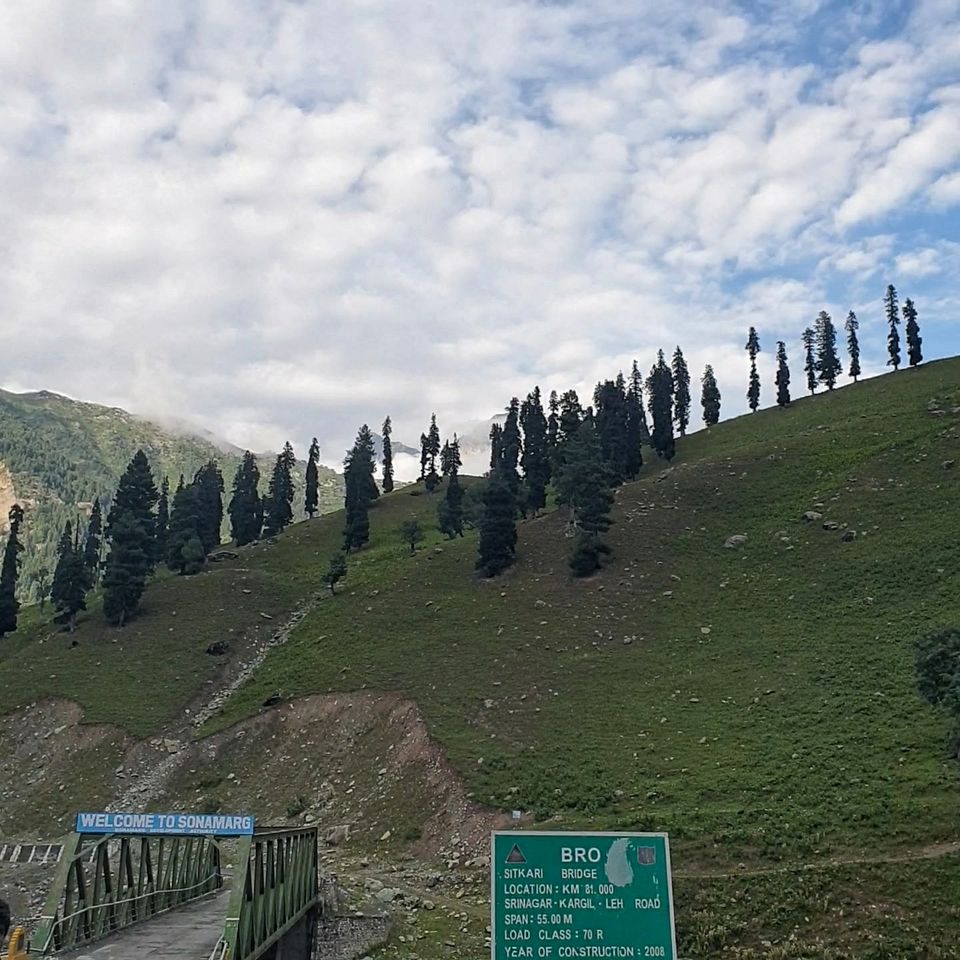 There we had, the first trekking day of pure ascent and barely anyone (in these pandemic times) was prepared for it. We were supposed to help with packing the tents in the morning and so we did before heading right to our destination - 'Nichnai'.
The ascent was slow, to a distant observer almost fatally boring, but I enjoy the grind (possibly the only time I enjoy it). And I was just curious to see how my body handles it. I had wrapped my feet in cotton and paper tape, my feet situation felt sorted, but it quickly dawned on my that my new rucksack would continue making my trek rather adventurous.
We had started the trek at around 8:30 and and encountered an army check point rather soon and had to wait for a long time to get our permissions in order. A lot team members hadn't got in their grooves yet, and it meant trek was gonna take much longer than anticipated however we did manage to reach out camping site by around 6. There were issues with logistics so it took more time than it should have for the mules to reach and consequently for tents to be pitched. Add to that spells of rain and the mood in the tents started to become gloomy. The fact that I could see gloom in a distance while trekking in the Himalayas, meant that it was probably much worse for a lot of others. I cherish such moments not just sadistically but because it brings out a part of me I like. So with an ideal tent-mate(Kailash), we went bonkers, mad songs sung on top of our lungs for hours and somehow everything seemed better.
Footnote - The trek today was supposed to be of about 16kms but got stretched by a few because of camping site issues.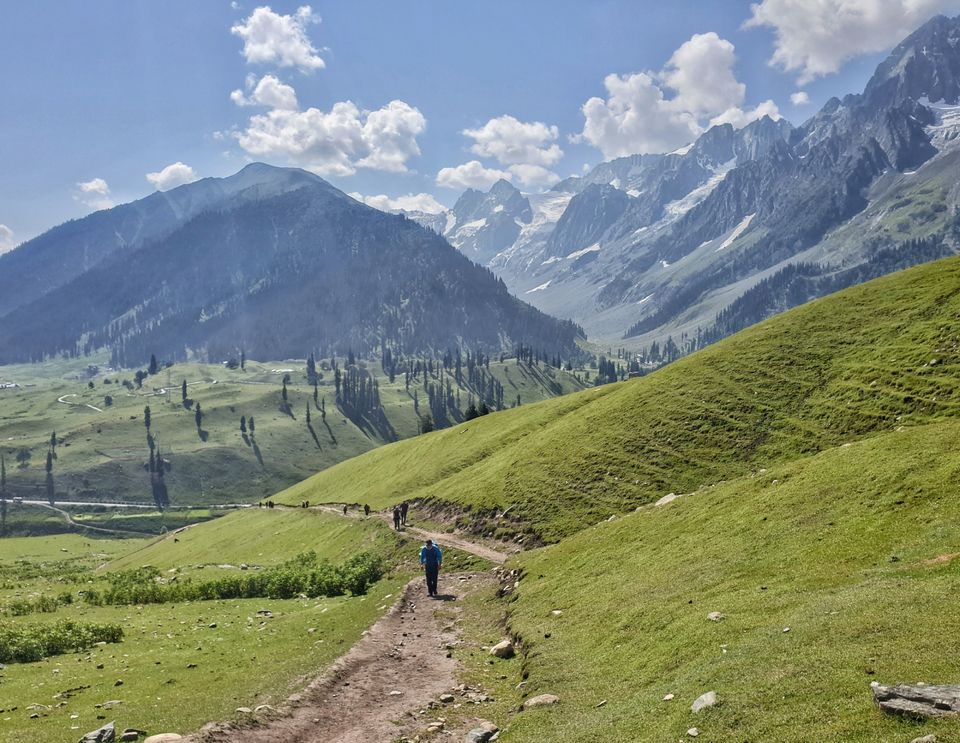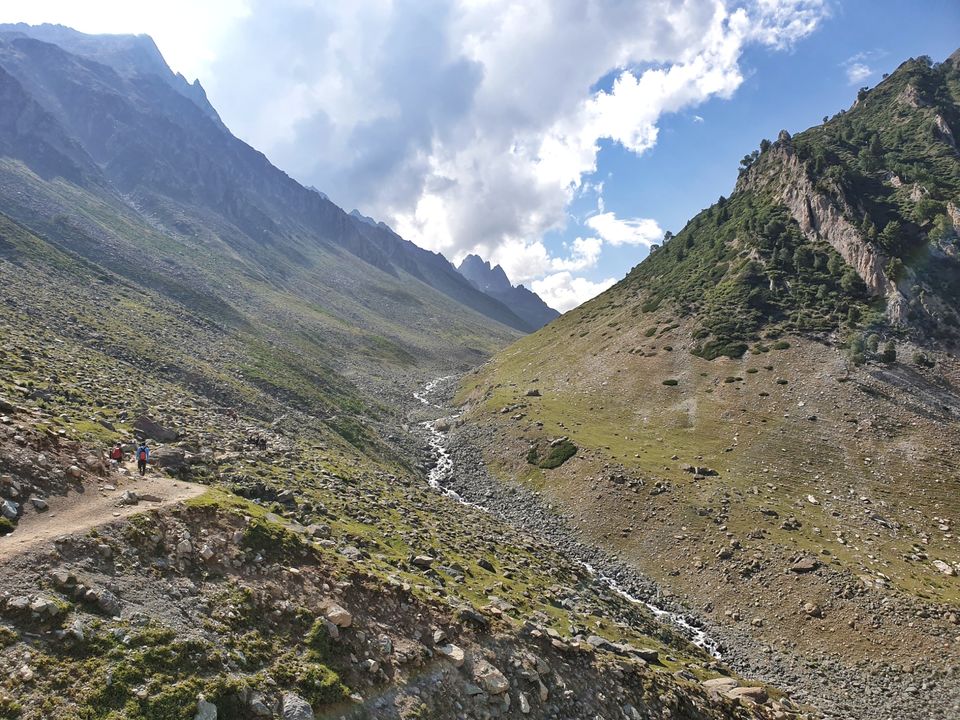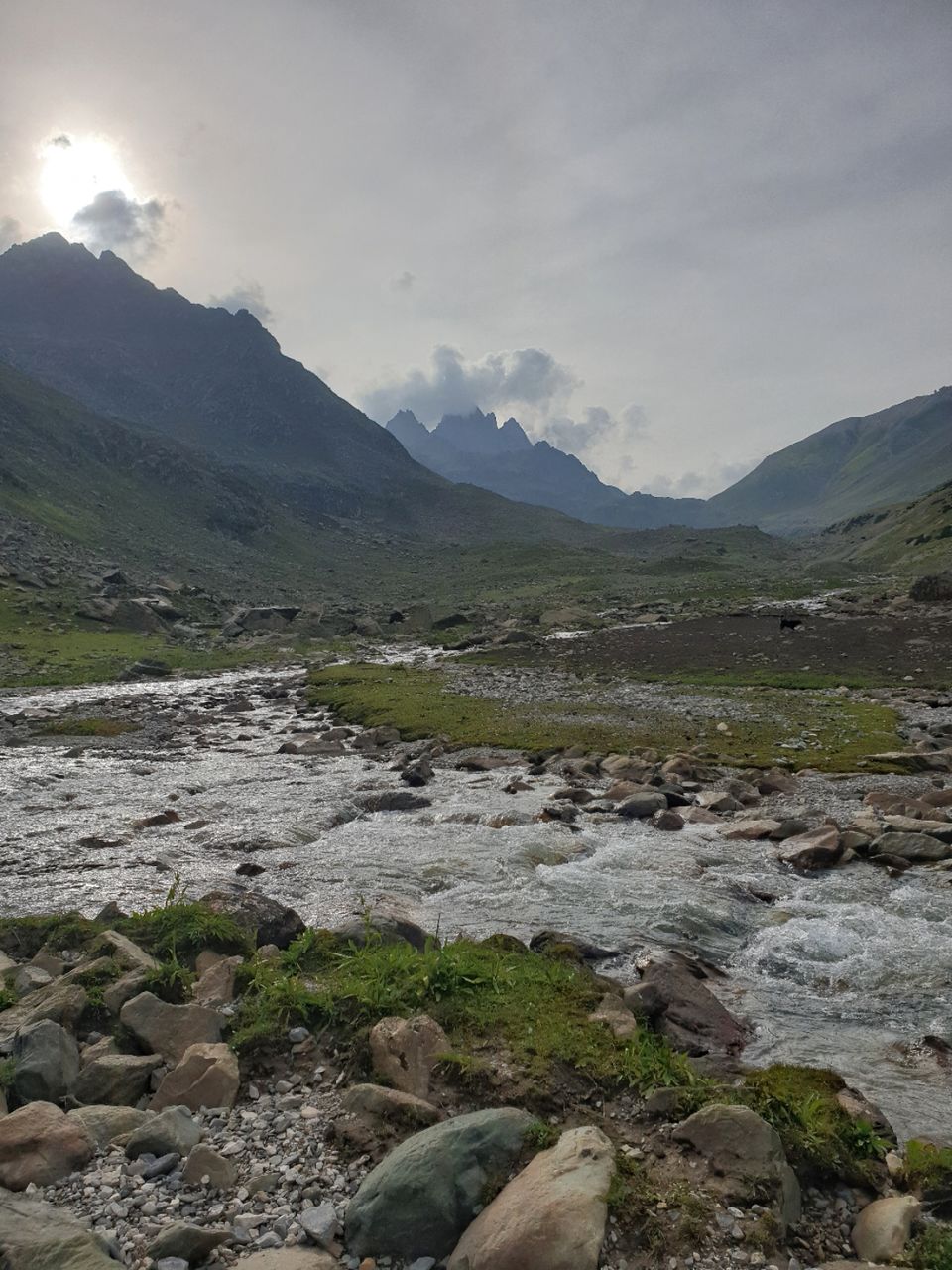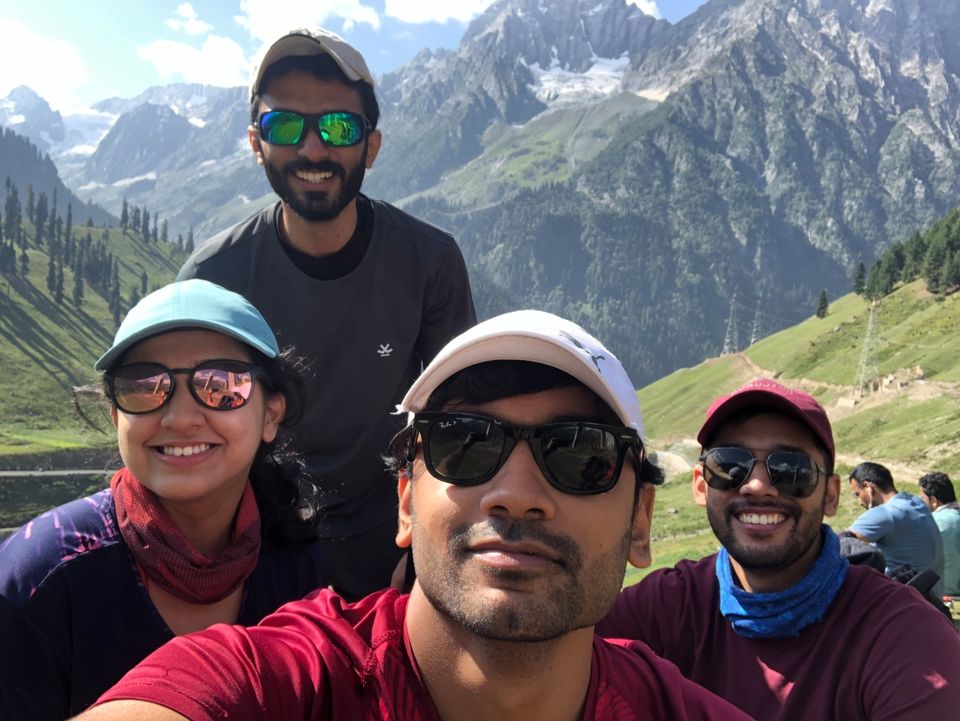 We were doing Great Lakes trek without a lake in sight, that was going to change today. The trek started with a steep ascent and then it was mostly running downhill. With just about 13-14 km's of trekking, everyone had it written on their faces- 'we are gonna enjoy this!'. Feet glided over boulders and rubbles and it was a wonderful day of trekking through more contrasting landscapes! But as it turned out, by the time the trek finished the zeal did fade away, faces seemed less interested in taking one little climb to the Lake. But nah, of course people picked themselves up, and it course they climbed their hills and saw the majestic lake in all its glory.
*Lake Vishansar gets it's inflow from Krishansar lake which is situated not far from it and gives birth to river Neelam which meets Jhelum much later in Pakistan*.
Footnote 1- The breakfast and dinner have been top notch on the trek, we were also getting appy/maaza as our day drinks which we picked at the time of breakfast. Lunch was given in tiffin boxes which we got with us.
Footnote 2- My rucksack was now making deep marks on my skin.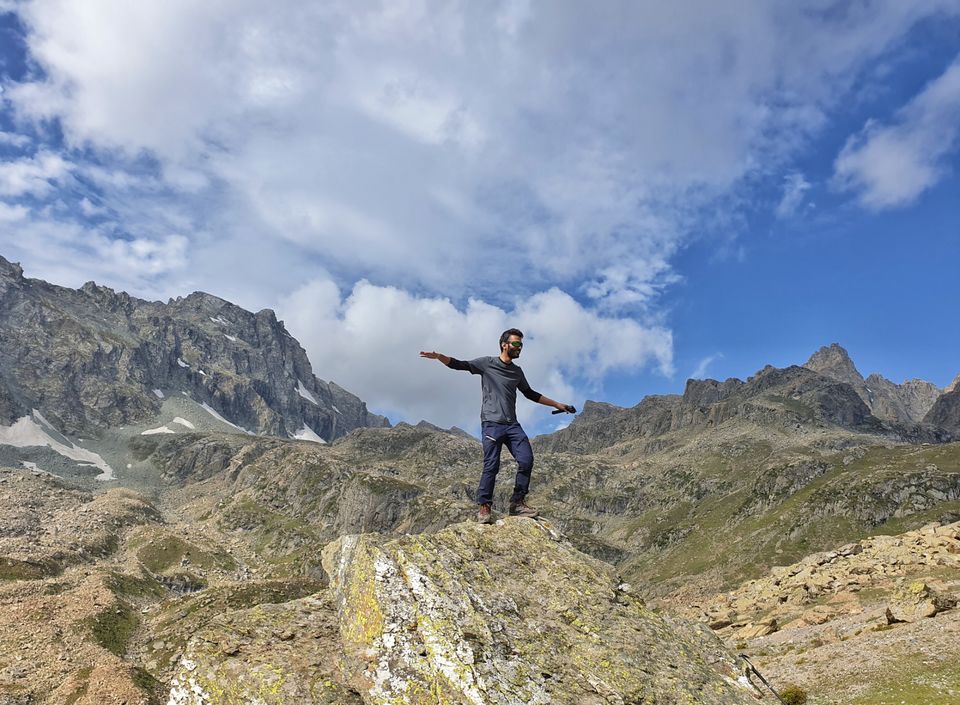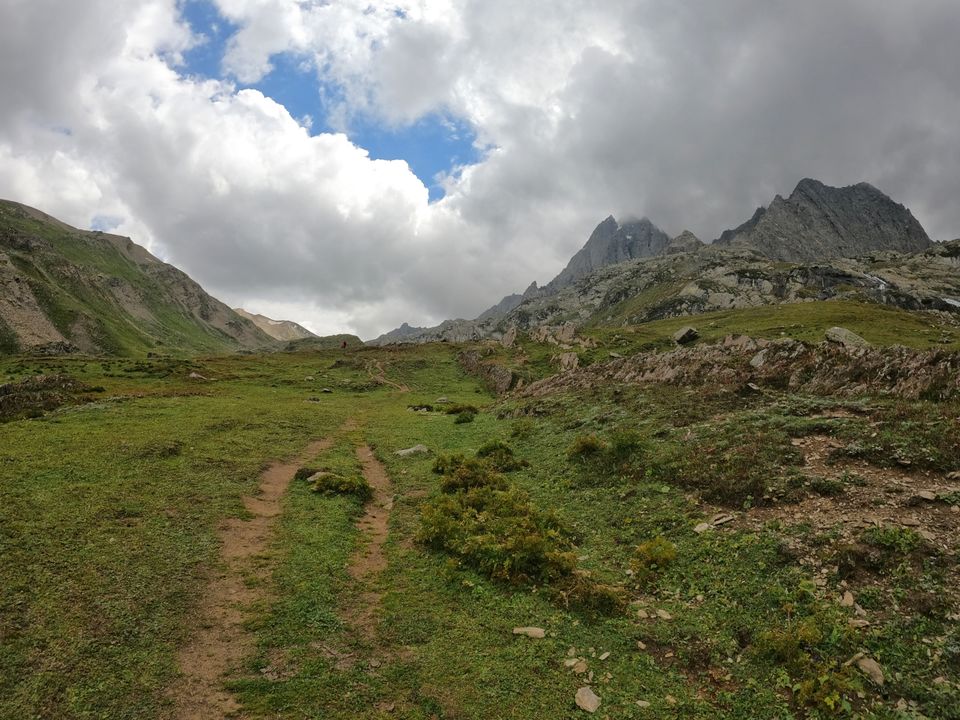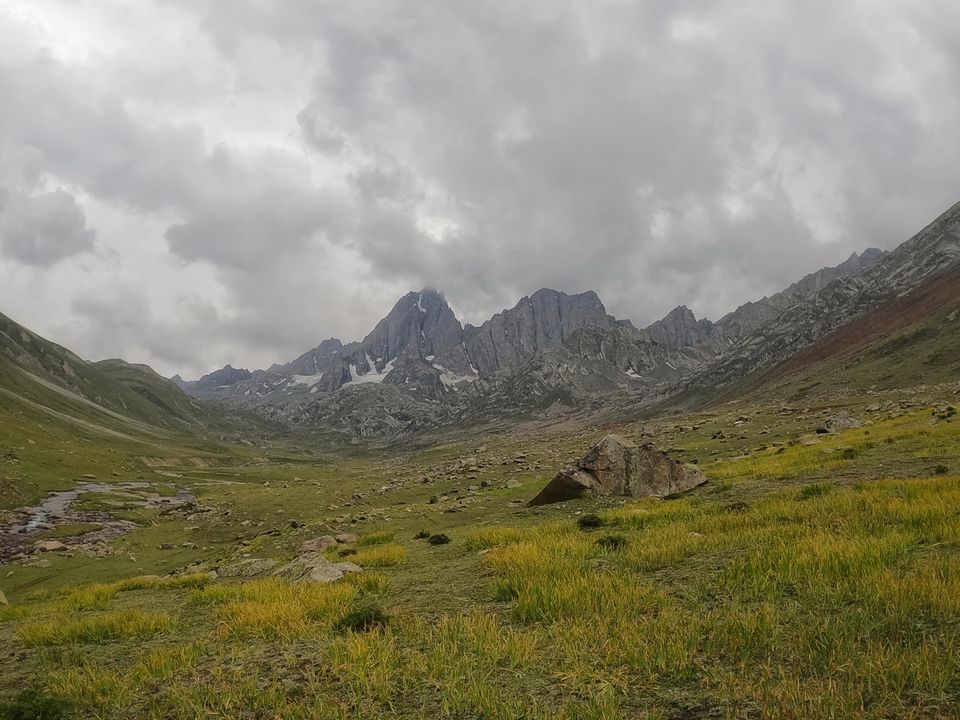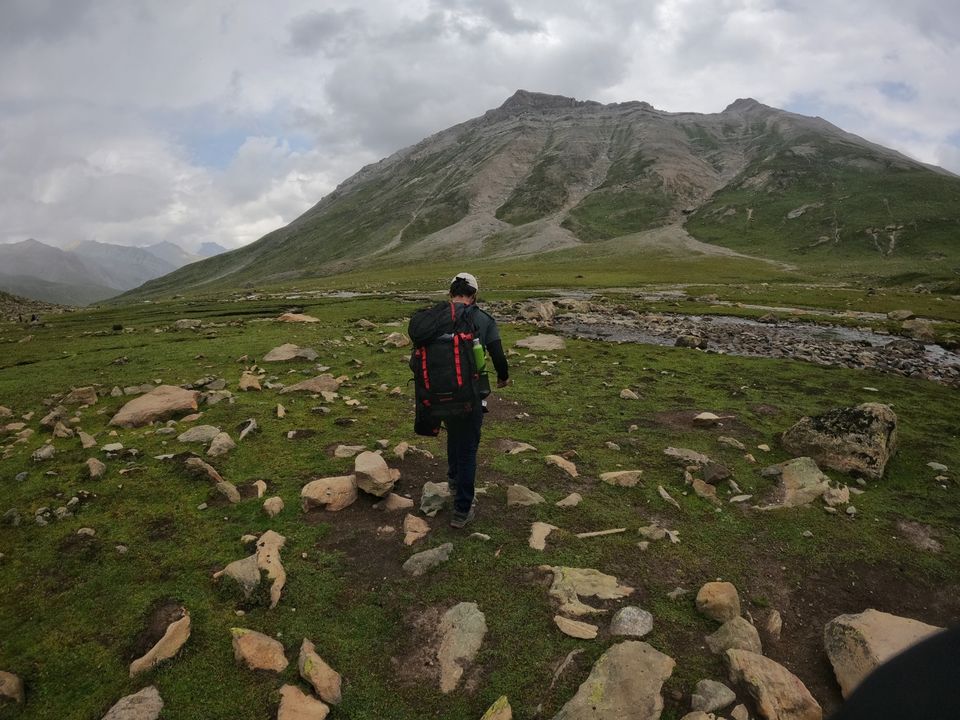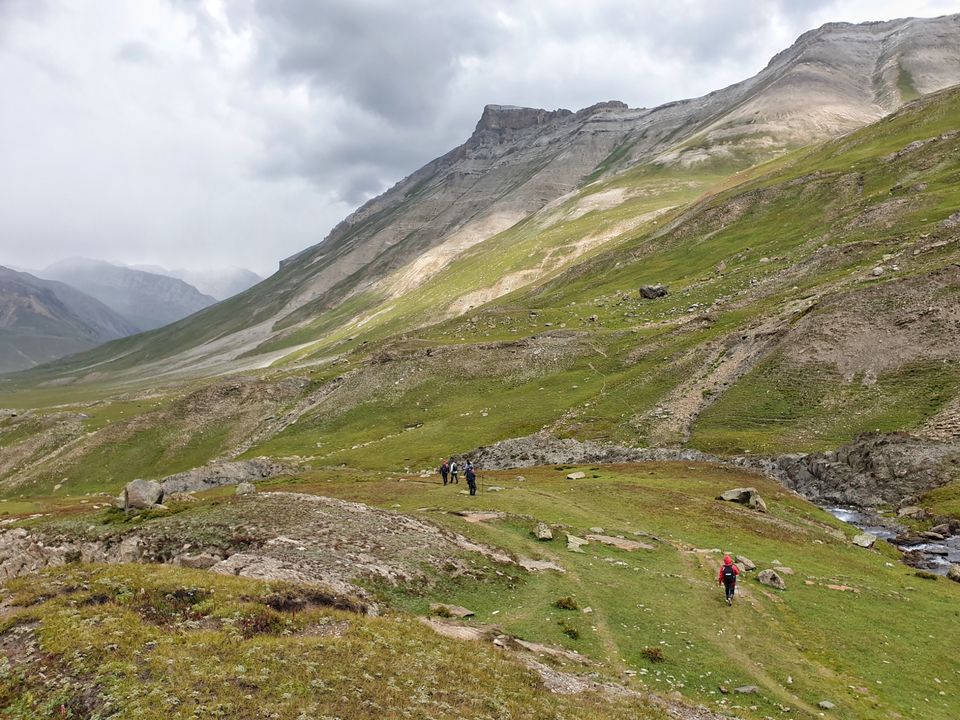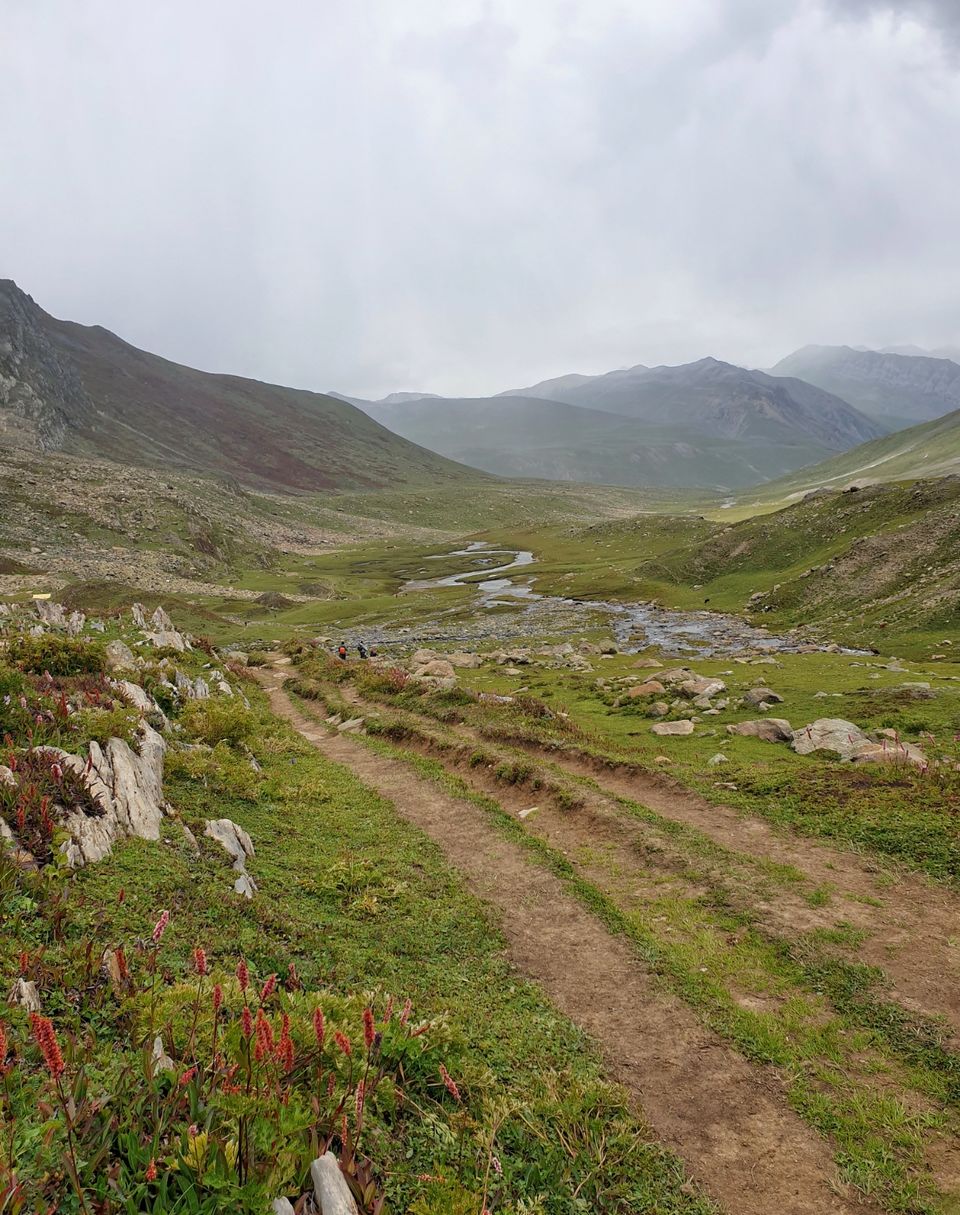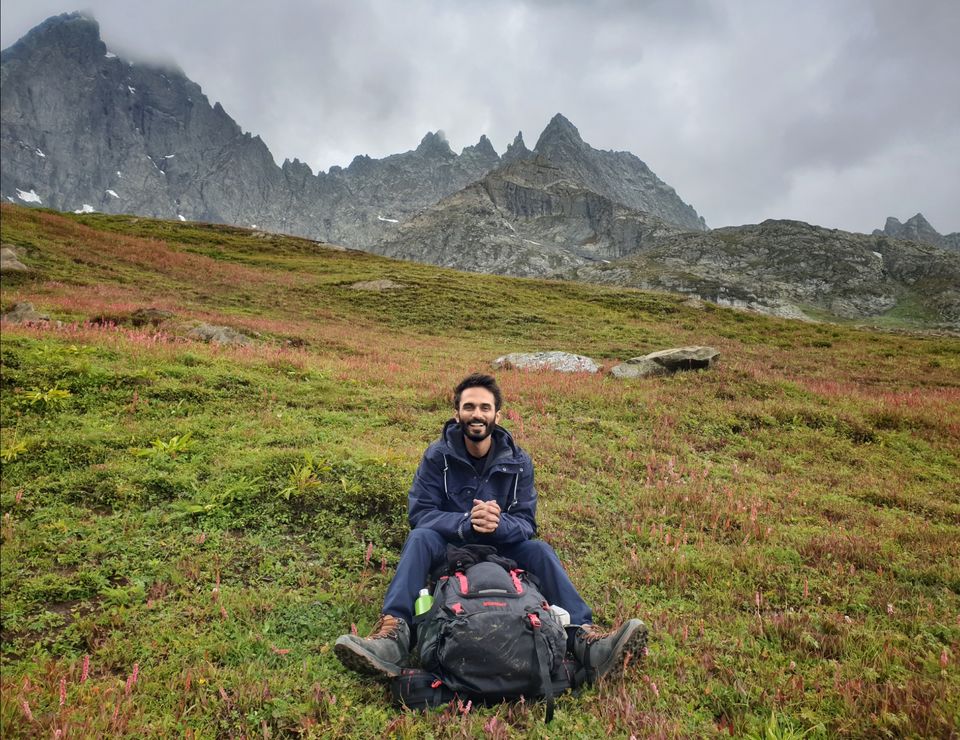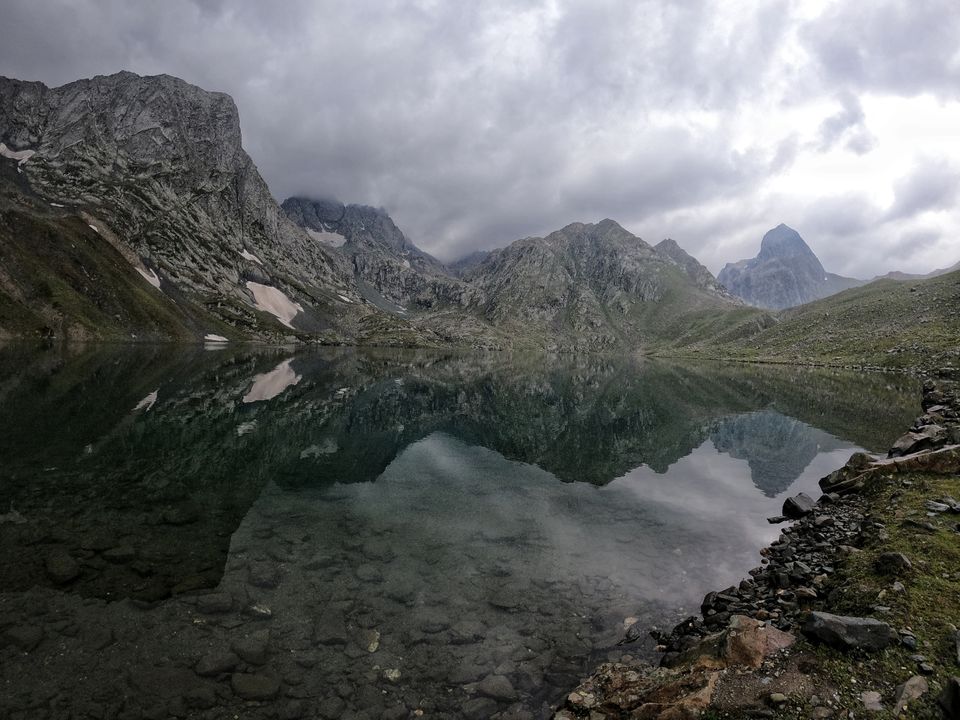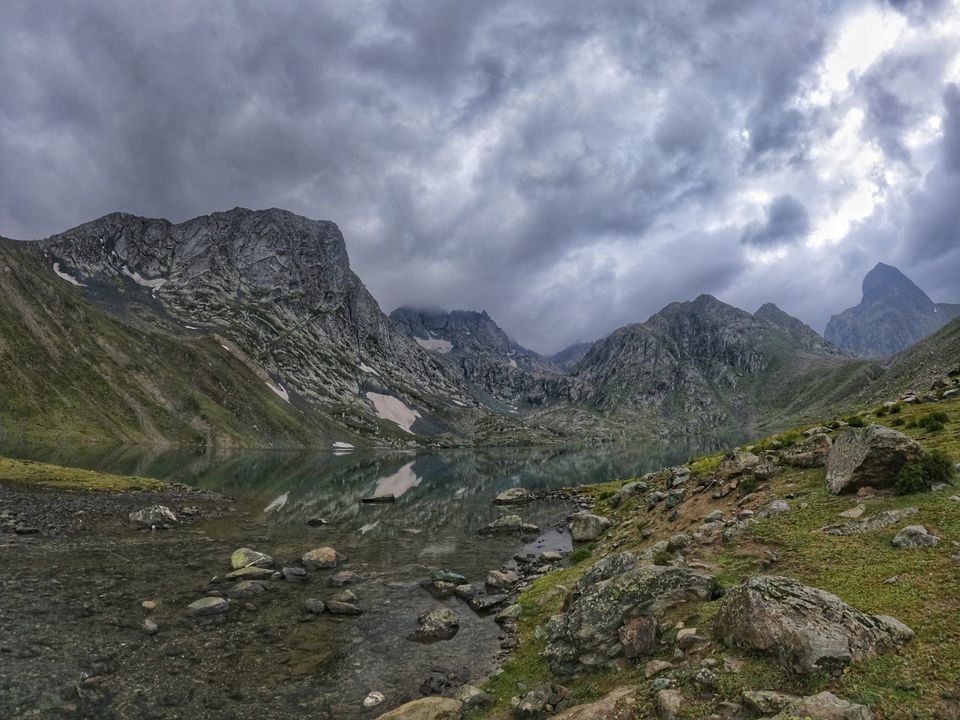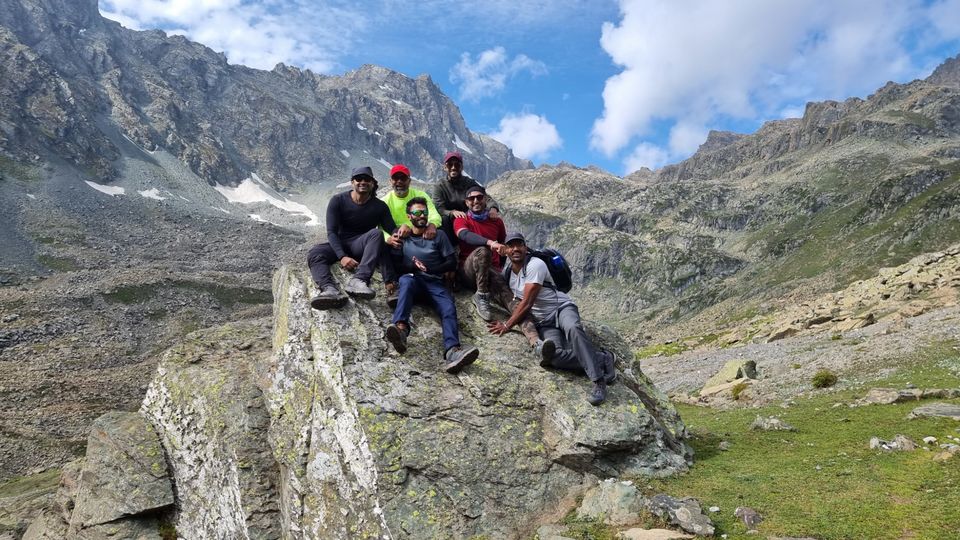 Mission Gadsar: The dreaded day of KGL trek, we were hearing from past few days, how teams have been returning after camping at Vishansar for a night or two because the weather at Gadsar pass didn't allow them to move any further. We were briefed how we are gonna move at 7 AM rather than the usual 8 AM timings, but it will all depend on the weather.
And the morning was not in a mood to let us pass, spells of light showers were a constant and after much debate we were told that we will use the buffer day here. I personally had no issues but it led to a crips chatter at the camp site. However, in a hurried and positive turn of events, after seeing other groups moving, TTH decided enough is enough and so we moved.
And what a day it was going to be! We had lovely spells of sunshine, cloud cover and hail all in very short span of time. The climb till Gadsar pass was already hyped so much that it felt rather underwhelming, difficulty wise. Views were anything but underwhelming. Also the hype is understandable since we were lucky to get dry boulders when we were crossing the tricky areas, if those patches were wet it would have been impossible for mules to cross and definitely very difficult for us humans as well. We stopped for a while at the Gadsar pass in howling wind, the highest point of our entire trek, soaked every bit of the wild nature we could and started our descent.
The presence of most epic of landscapes wasn't ever in question for me but the subjective part of it also faded away in this particular trail. I saw one of my favorite lakes right before Basecamp which I couldn't really capture well, I hoped I could come to it later that evening or may be early in the morning next day, but it wasn't meant to be. We reached the base camp around 6 and I had too much of energy to hold in. I convinced Kailash for a leisure walk till a sunset spot from where we couldn't really see the sun setting but were in awe of the shades and hues anyway.
The day ended with a feeling of contentment since there was no way we were not gonna finish the trek now.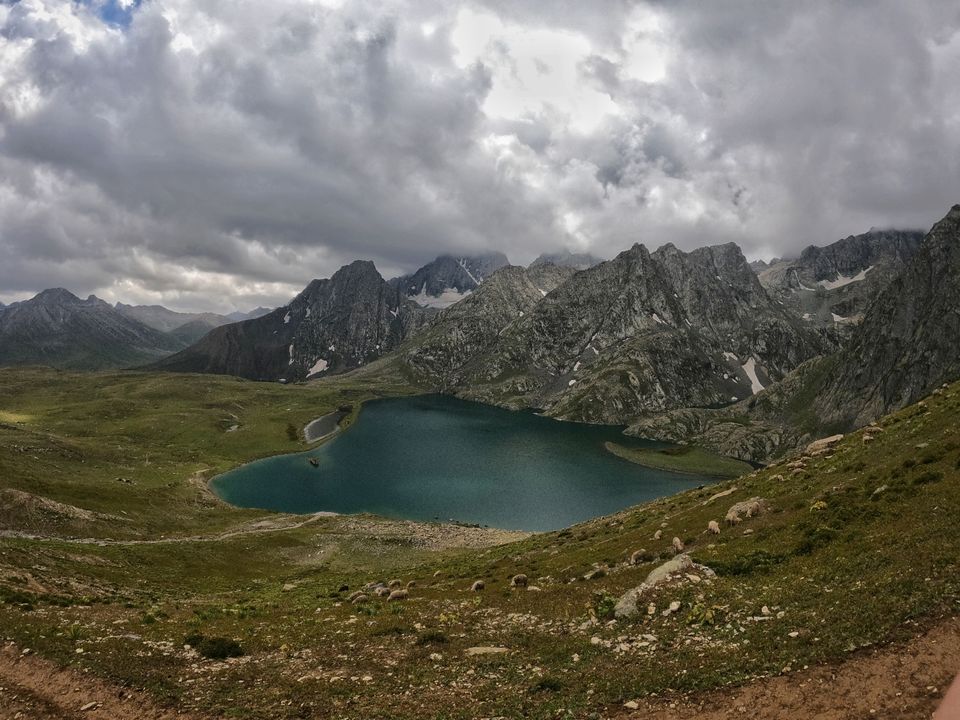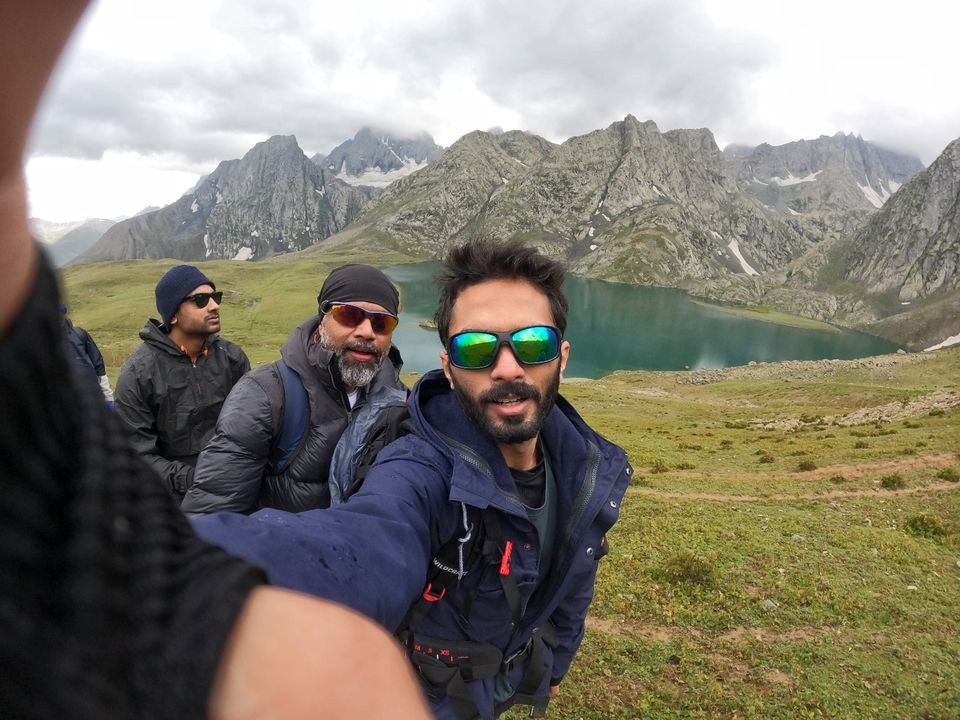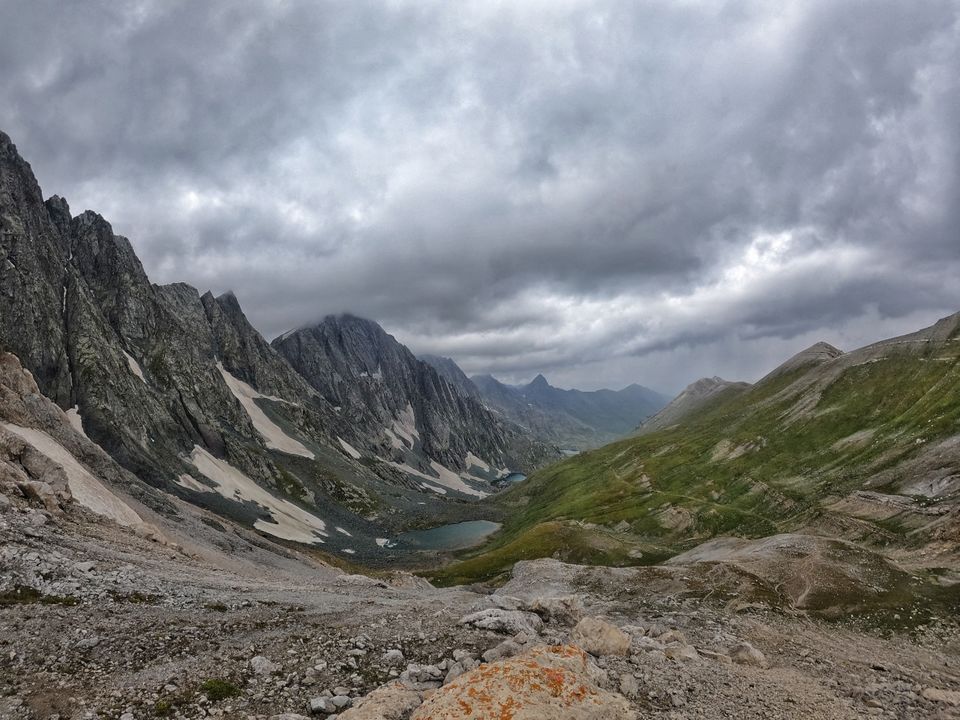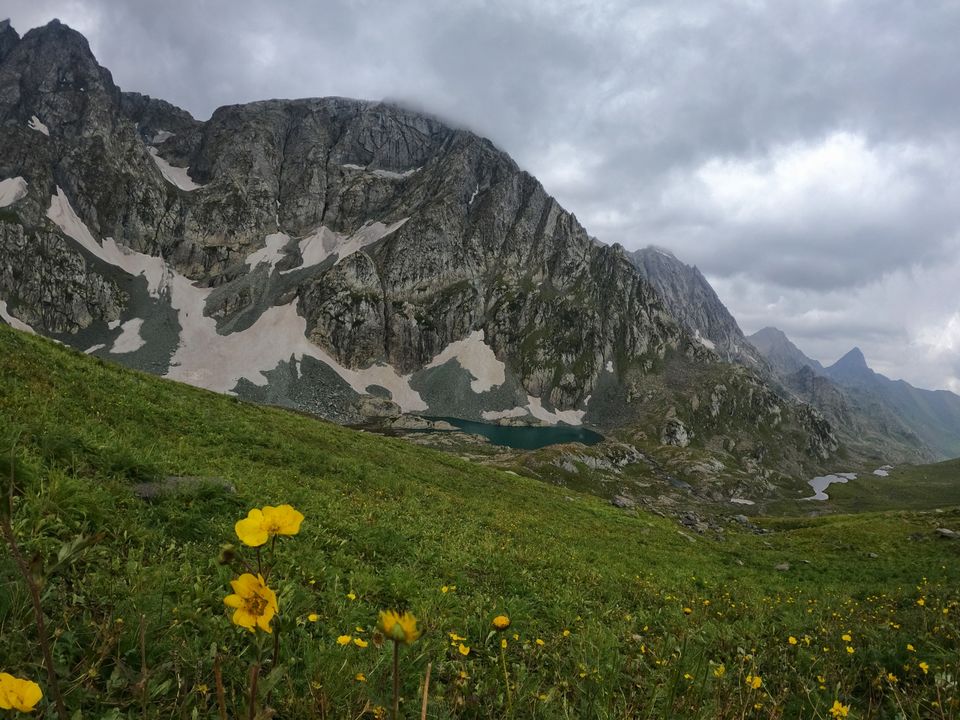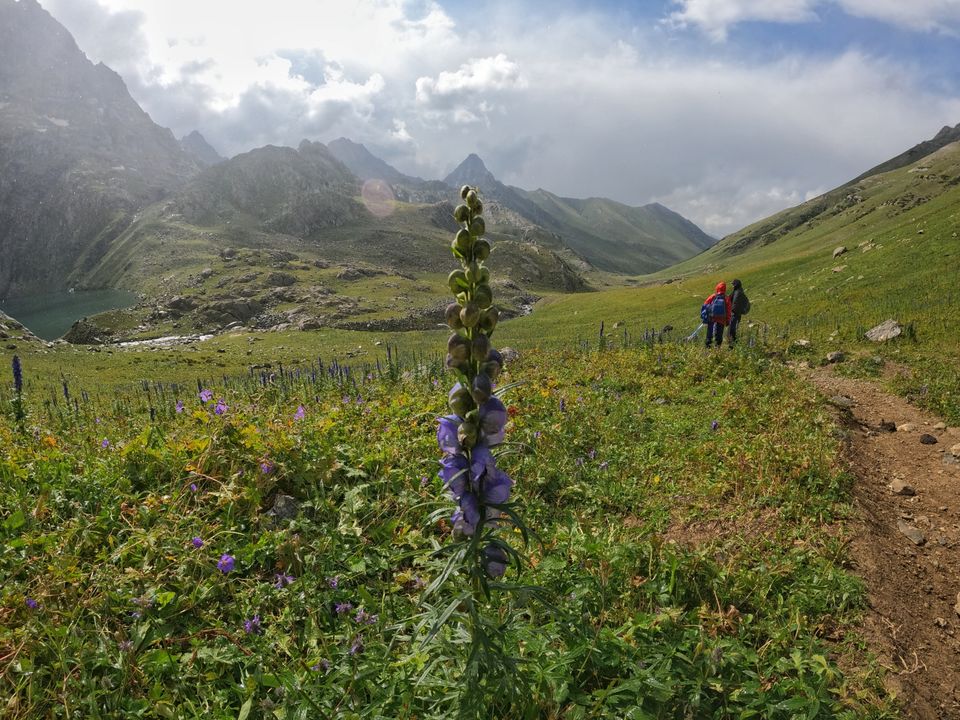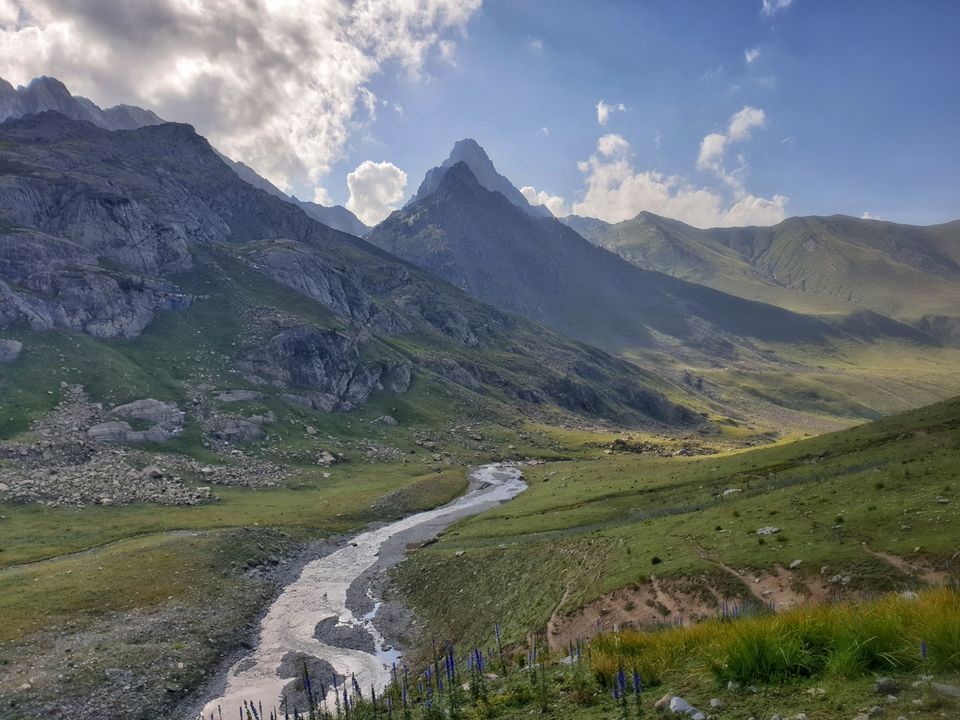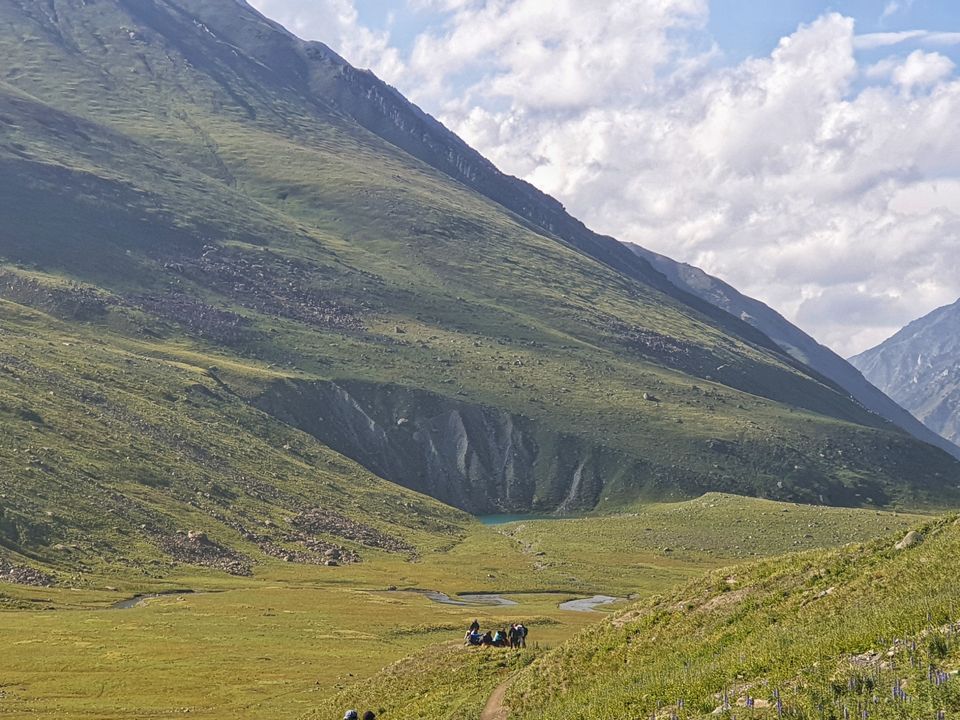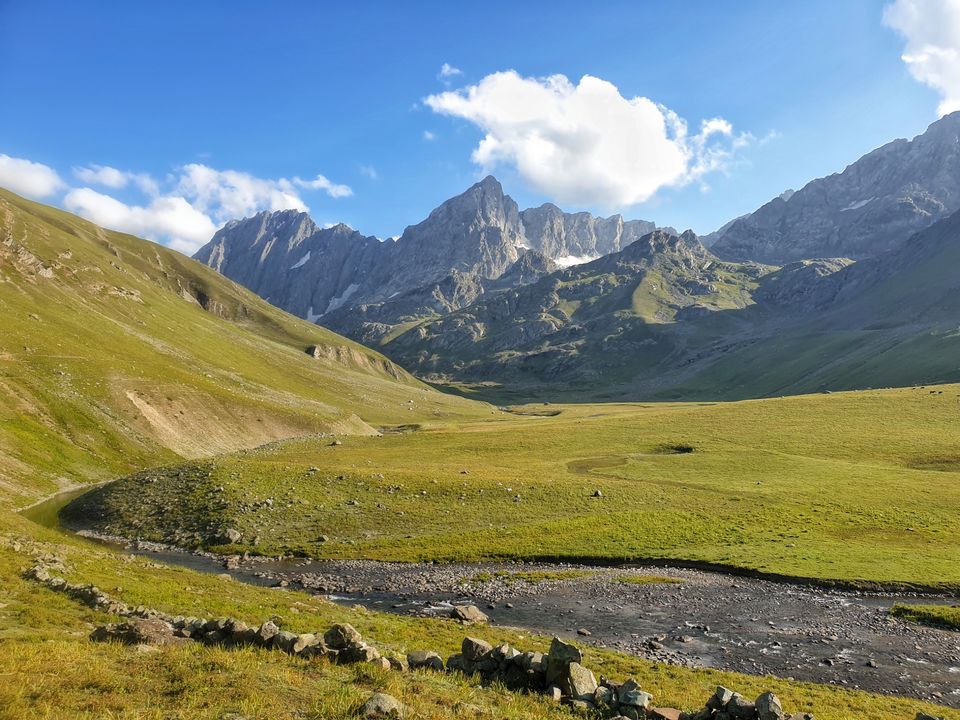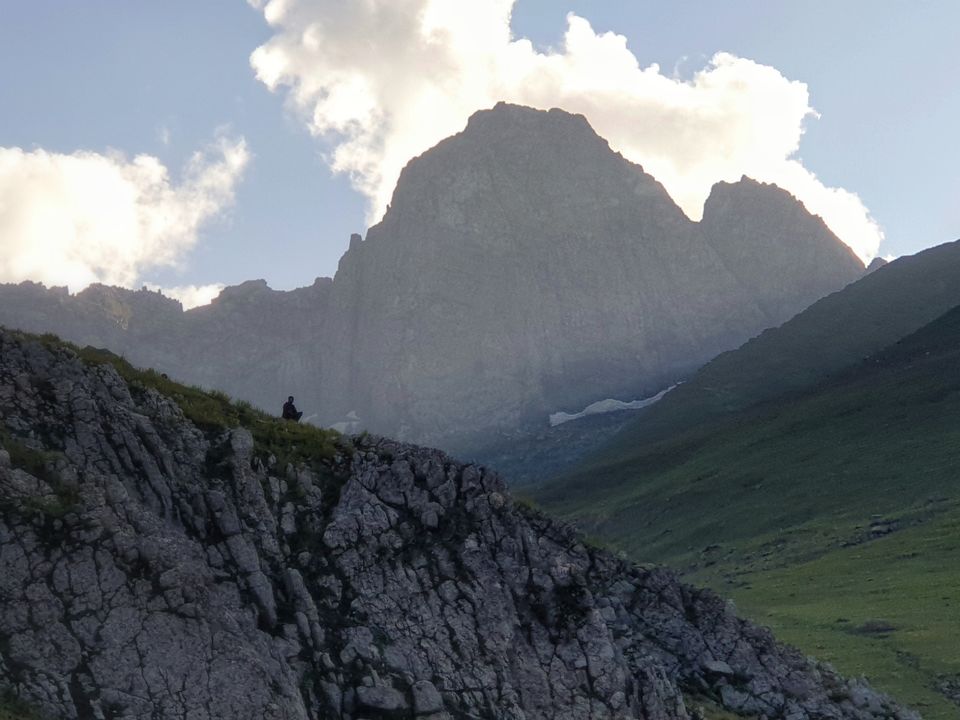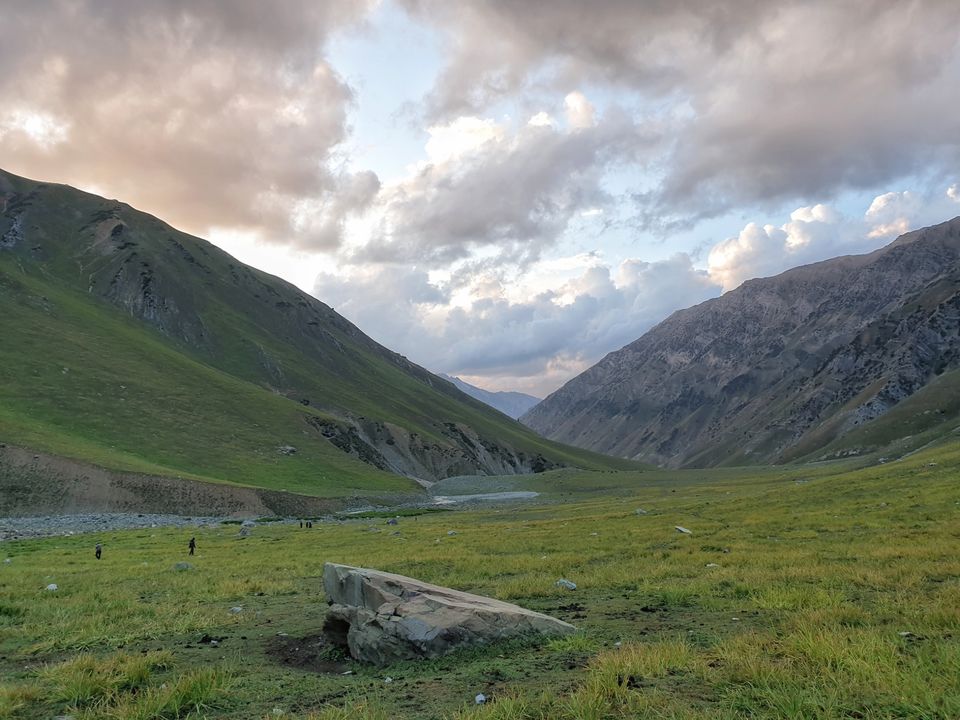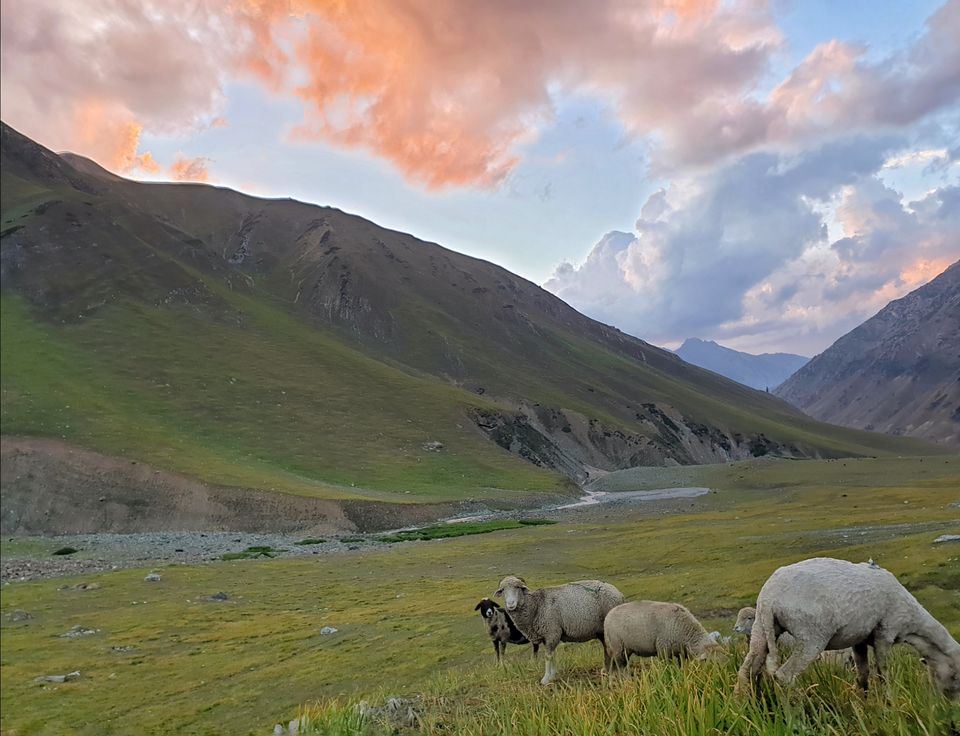 A day of blissful walk in a beating sun with least amount of changes in altitude. Day felt like a vacation, specially to me since a large stretch of boulder zone. Even Kailash got involved in today's jumping and hopping and we managed to get some good footage of us boulder running around Satsar Lakes. Satsar basically is a cluster of seven small lakes placed in a narrow valley. This was the first time we were going to have hot lunch as we reacw our campsite by 2:30. The campsite basically looked like it could be runover by boulders but we slept just fine.
Since tripoto doesn't allow videos to be uploaded I'd just share the link to the boulder run
https://www.instagram.com/tv/CTsNtkEja_L/?utm_medium=copy_link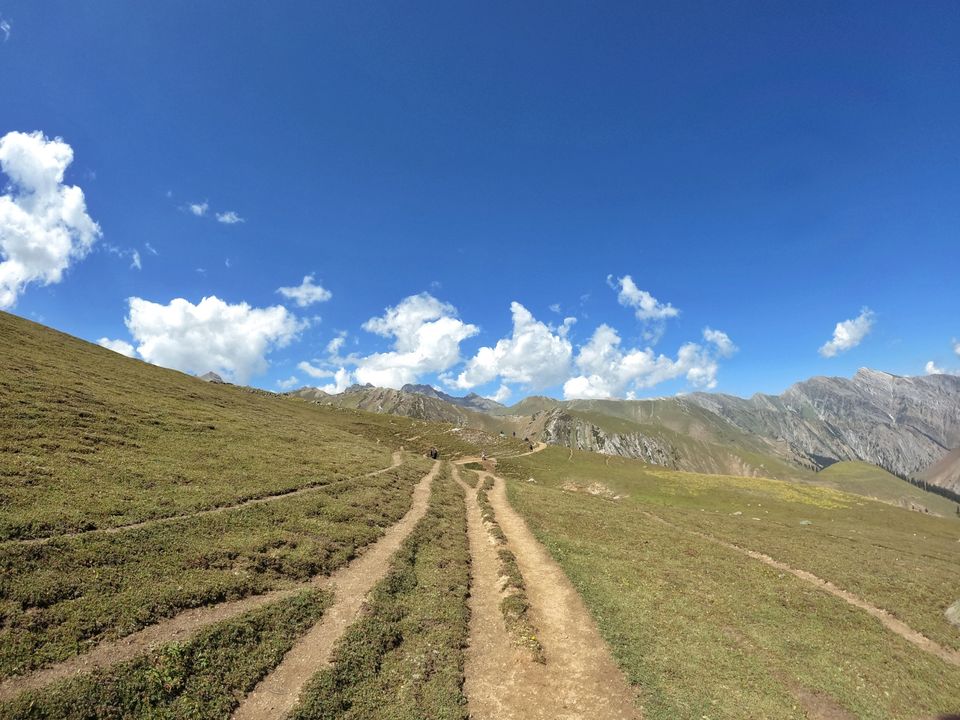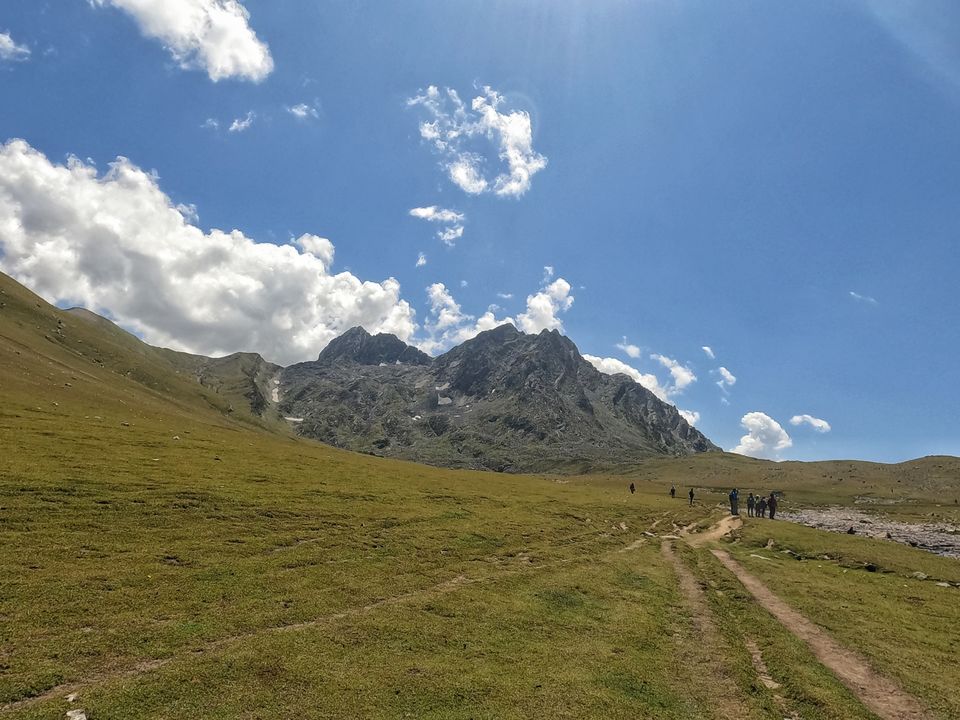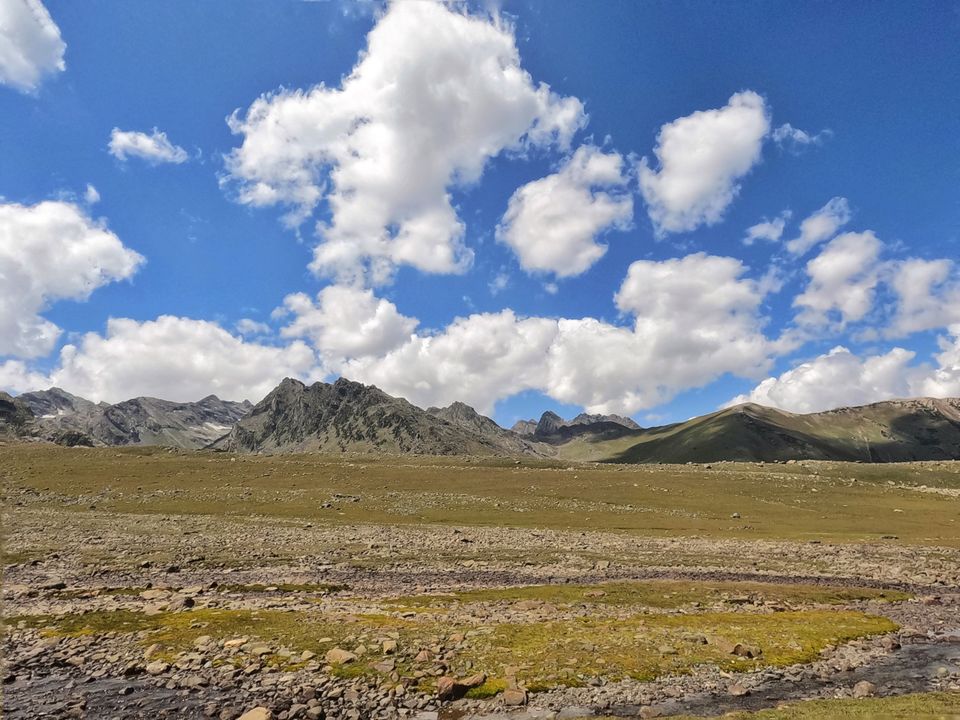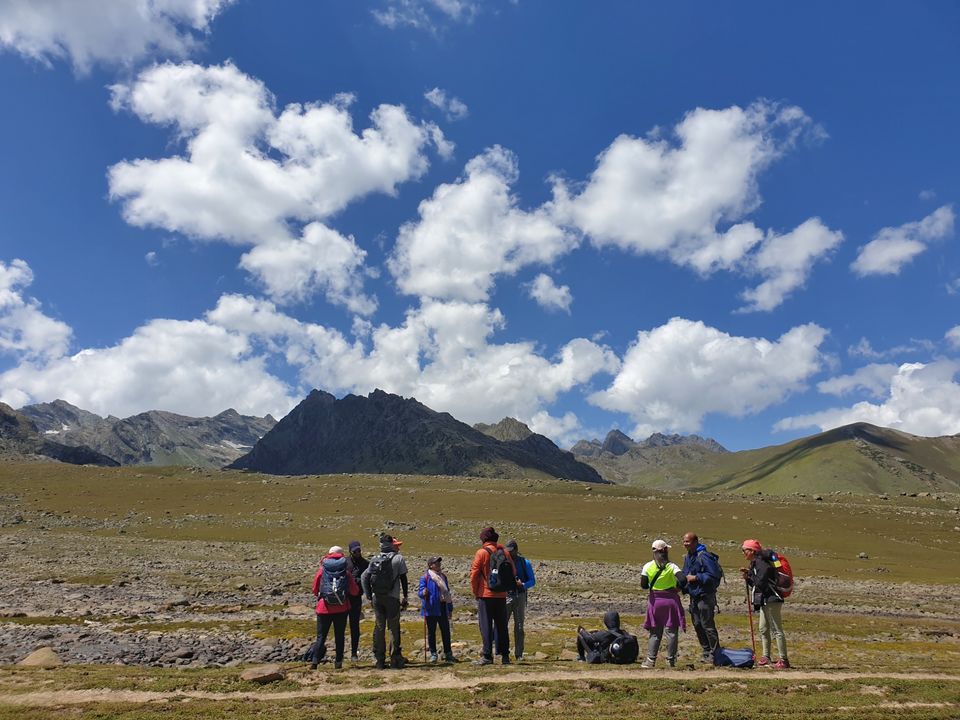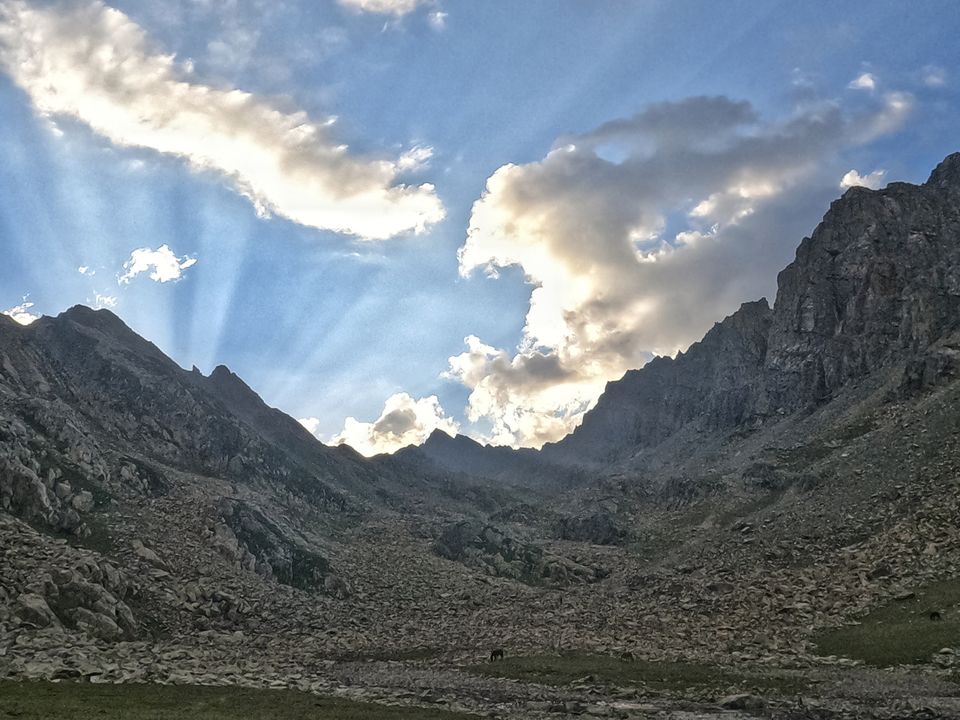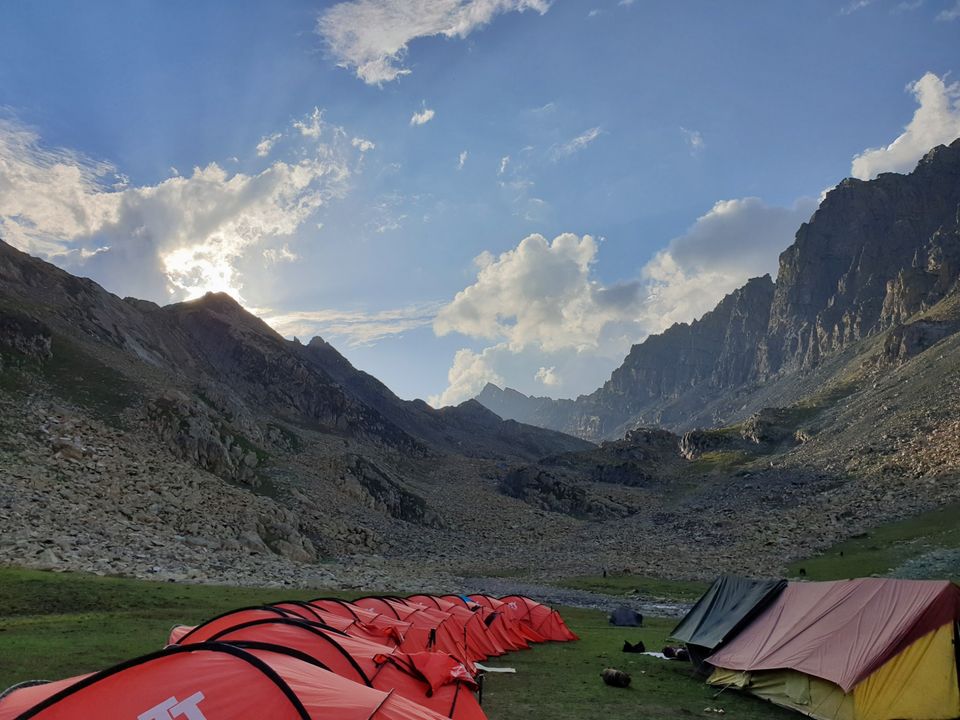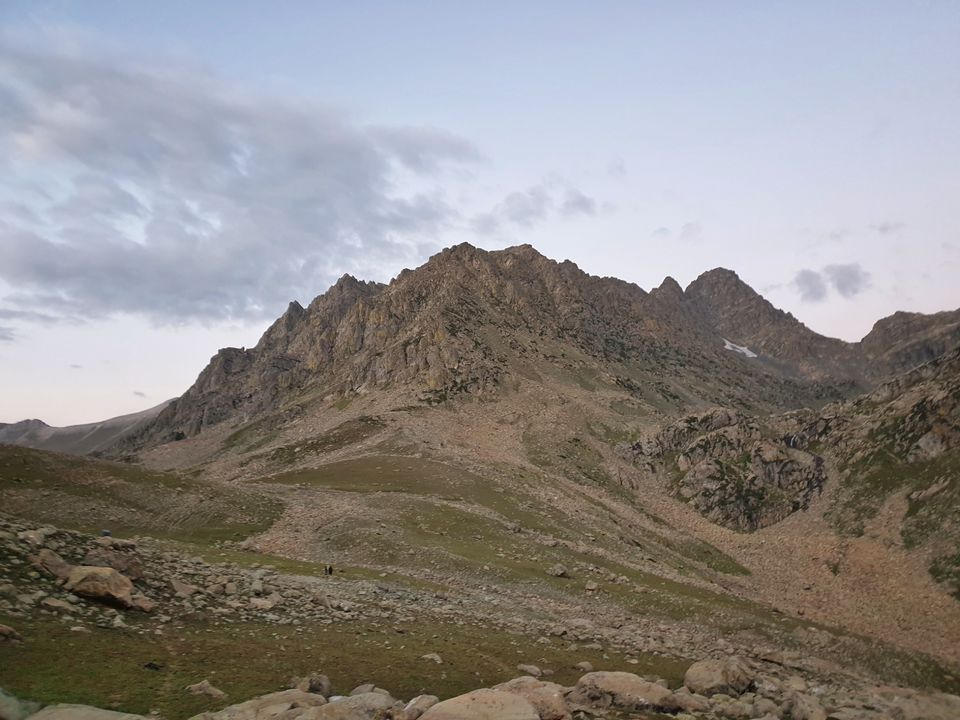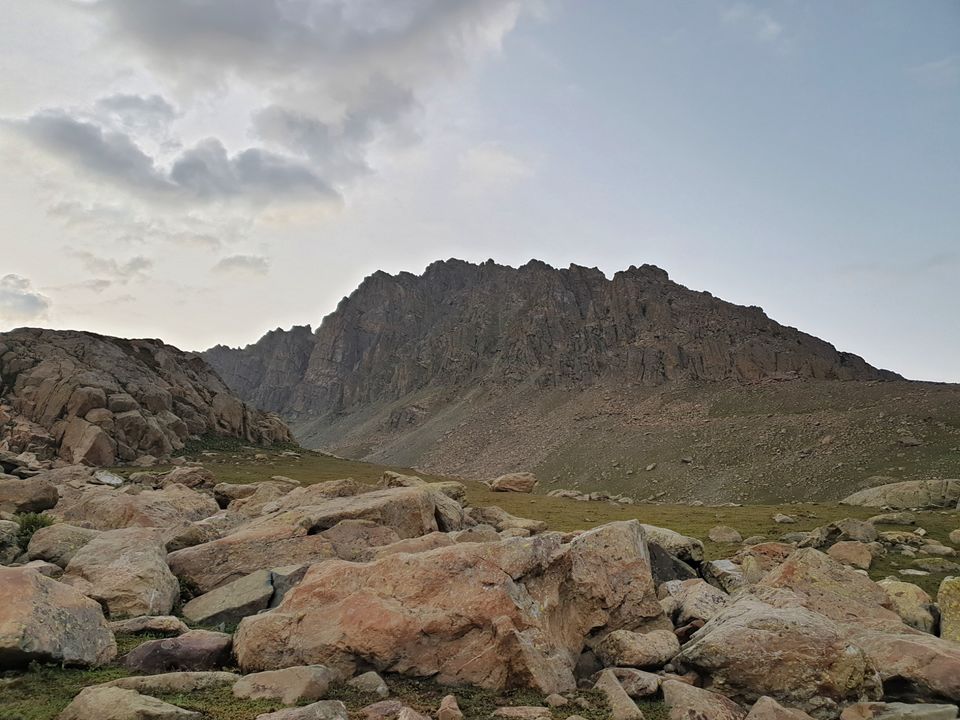 The second last day of trekking. It was already decided by our group that we would be using our buffer day on the very next day to *chill*, specially since we got the news of curfew in Srinagar.
So one could easily take as many detours today as they wanted and still be in perfectly fine shape on the last day. But the trail didn't really need the detours, it was one of the most jaw dropping, awe-inspiring walk many of us had ever taken, majestic seemed to do injustice to the beauty of twin lakes of Gangabal. And when you can pardon my adjectives and do the trek we might have an agreement on why this trek is called one of the most beautiful Himalayan treks that there is. There is a third lake at a much higher altitude as well which is visible and we had set our eyes on but is not really advised/allowed to visit.
We sat for a while at the top and were on our way down soon. With lakes in constant view the photo sessions went on for most parts and it took a couple of hours more for meadows to finally open to us, the greenest of meadows we had in a while. We took a long detour through the lakes to our campsite that proved worth it, considering how our buffer day went.
This was by far the most wholesome campsite I've stayed at. With a lake, river, snow capped mountains and meadows all around, this was it. The perfect candidate to hold our horses for more than one night.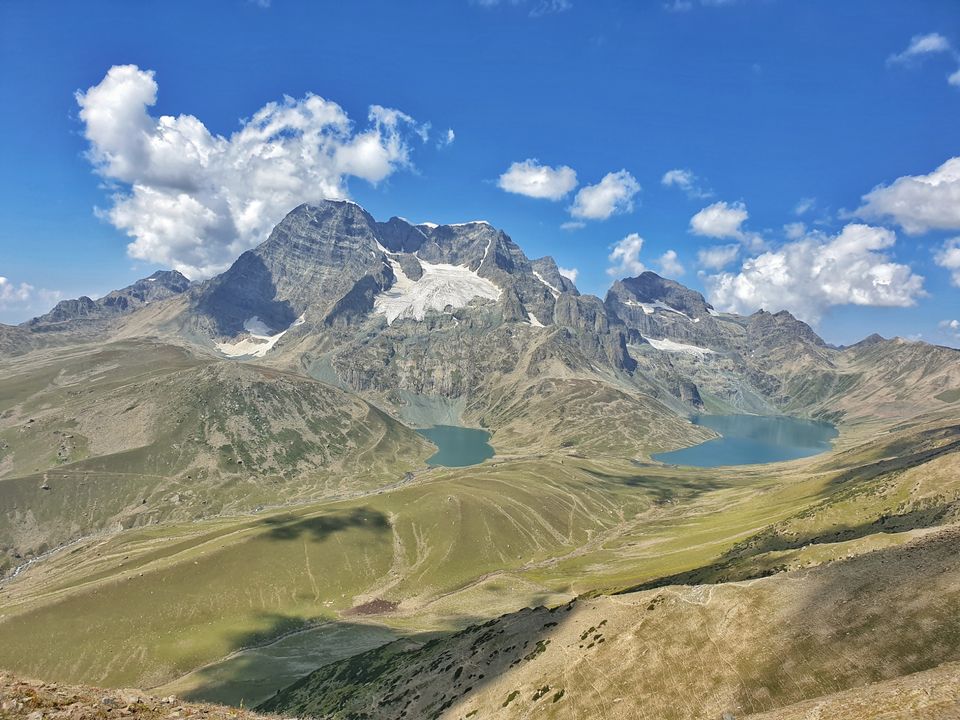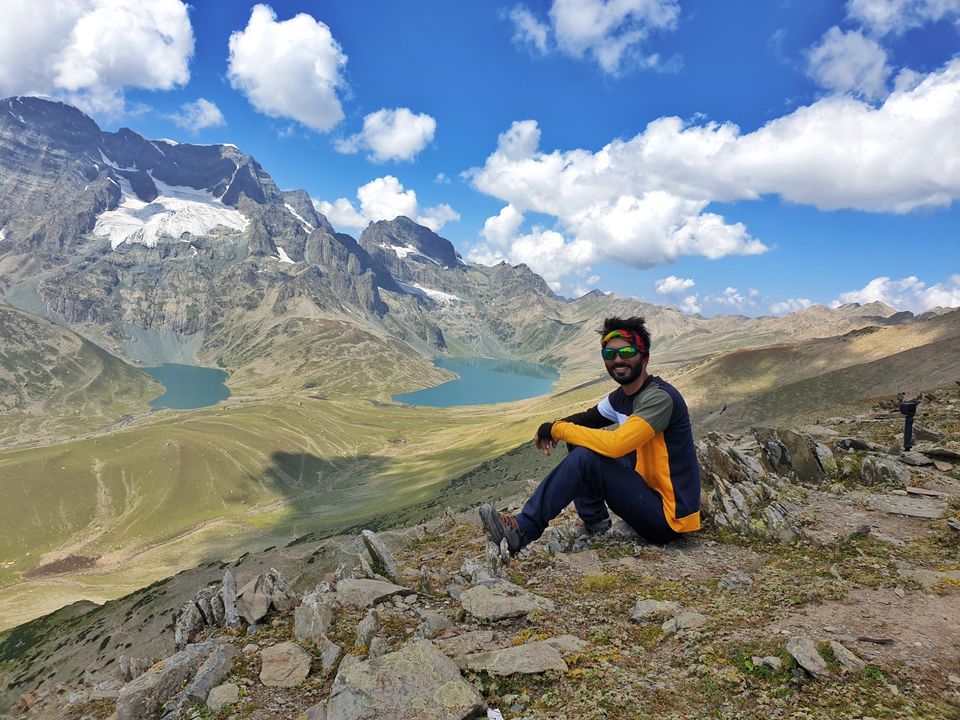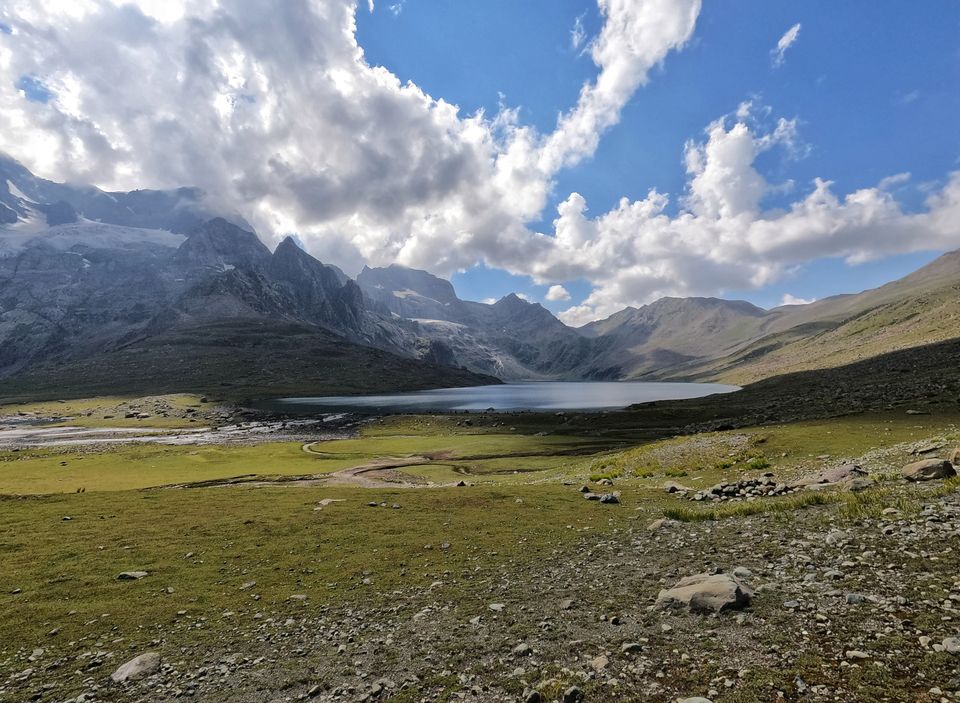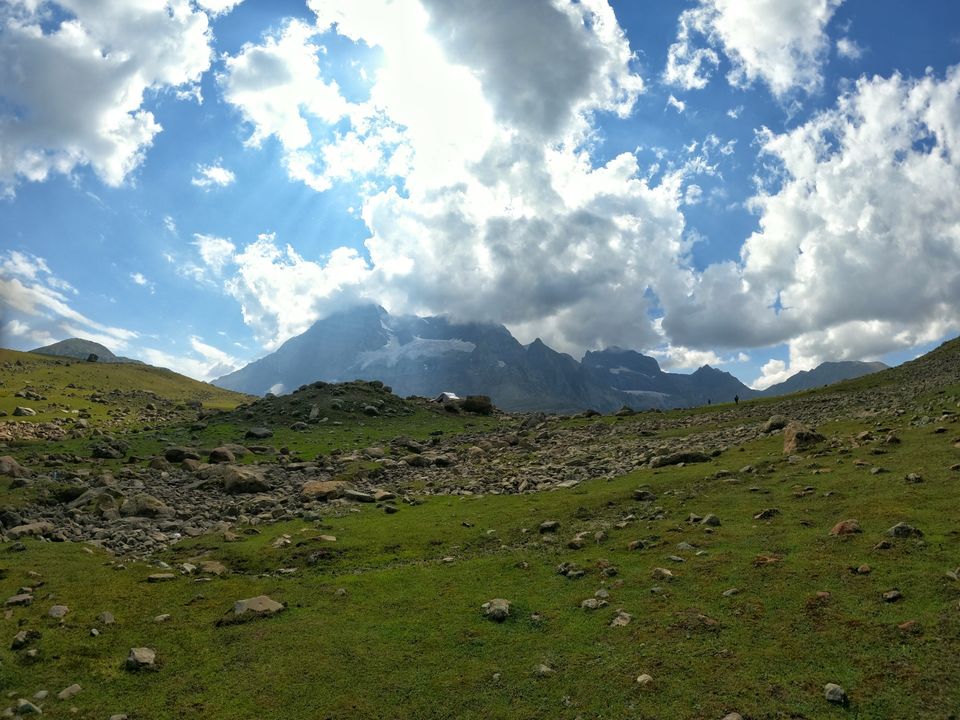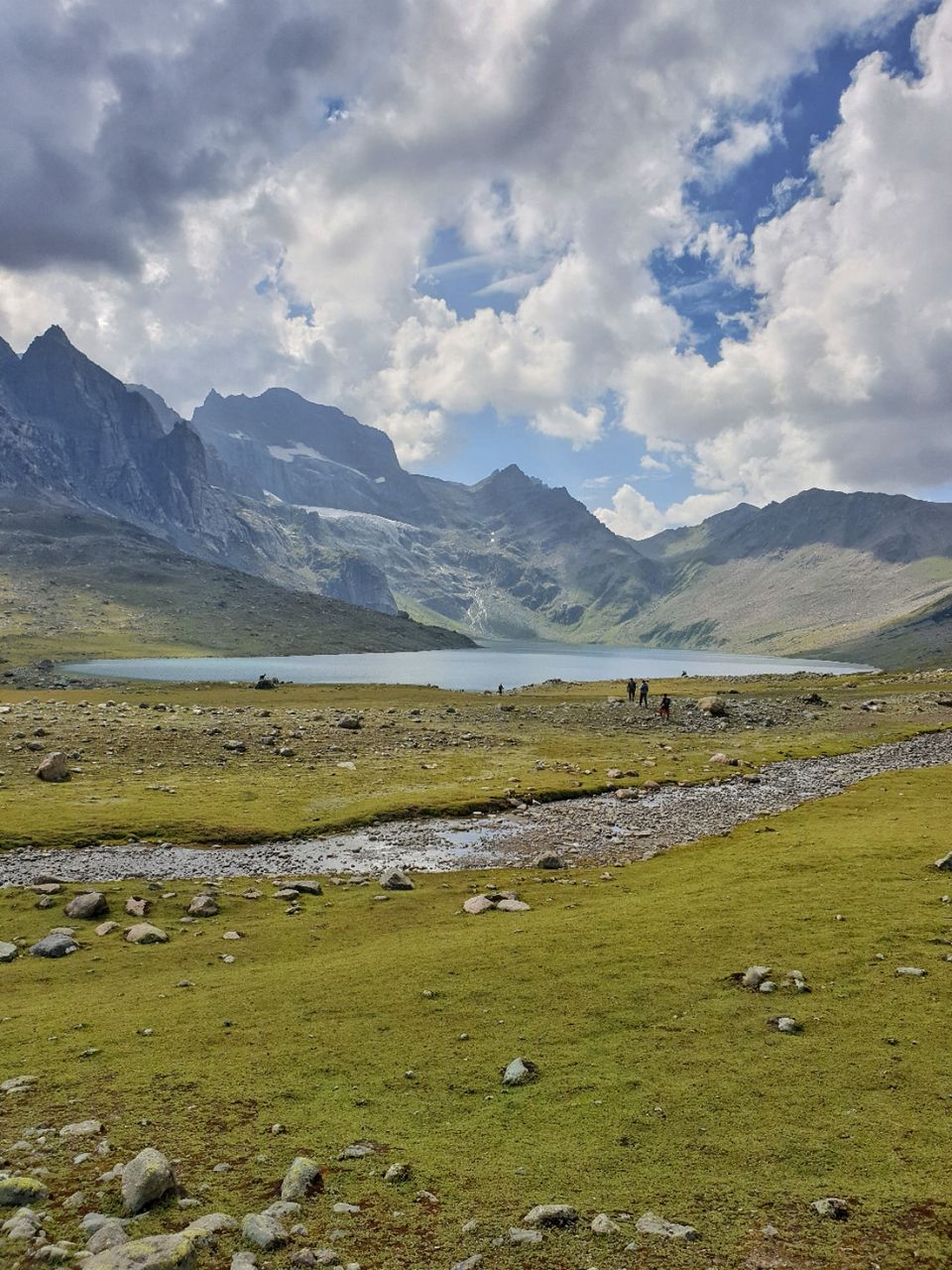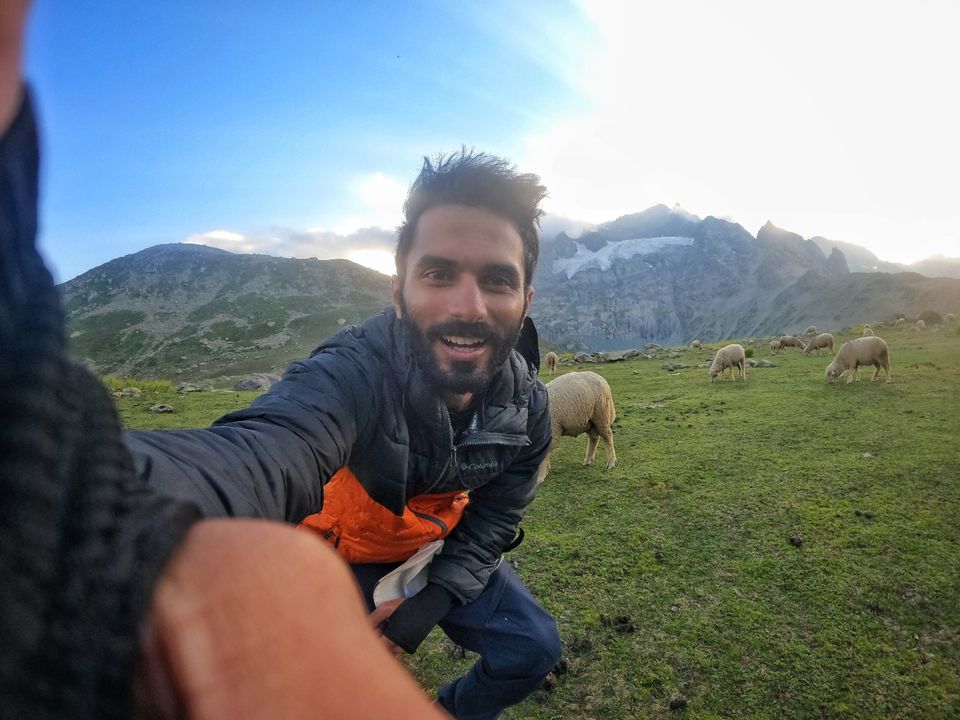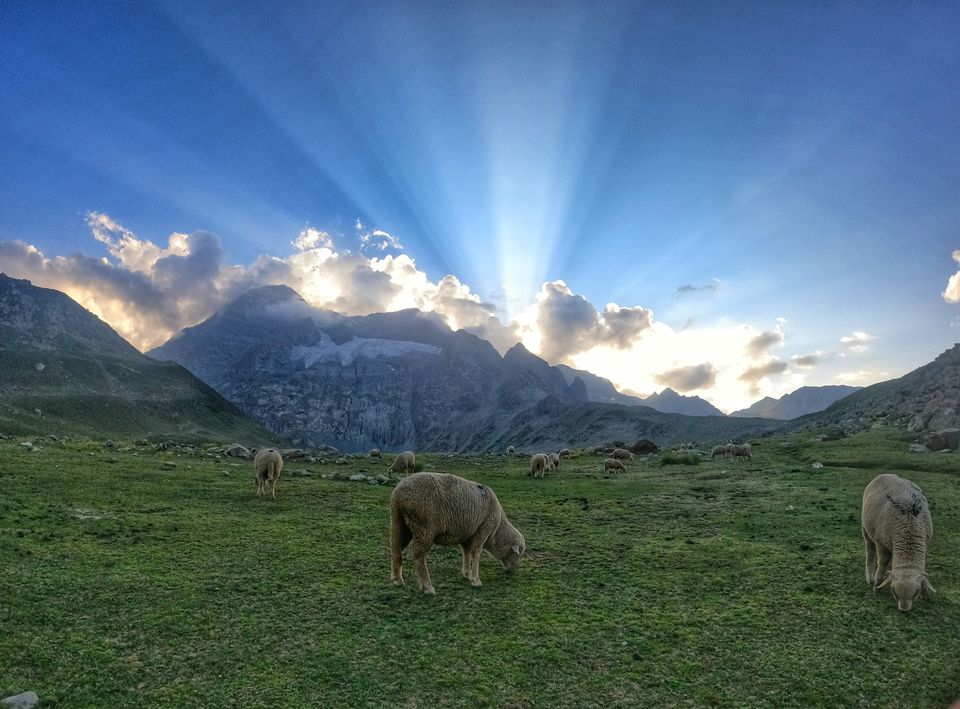 The Buffer day
For the time we saw our insides of tent in serious sunlight. I dragged myself out of the tent with total lack of purpose but was soon consumed by the idea that there is a real possibility to play cricket in this insane setting. One of our fellow trekkers had got a couple of tennis balls and our trek enablers managed to get a makeshift bat and we just went on for a few hours. The idea of trekking to the third got buried beneath aching muscles (cricket probably engaged to many sleeping muscles and the over engaged muscles didn't like the rest).
Late afternoon was just spent in conversations and games. There was a short walk to the lake and the daylight today ended in a hurry.
There was a heart to heart that was scheduled and everyone has to share their experiences of the trip and the night went on in the backdrop of songs, dance and great food.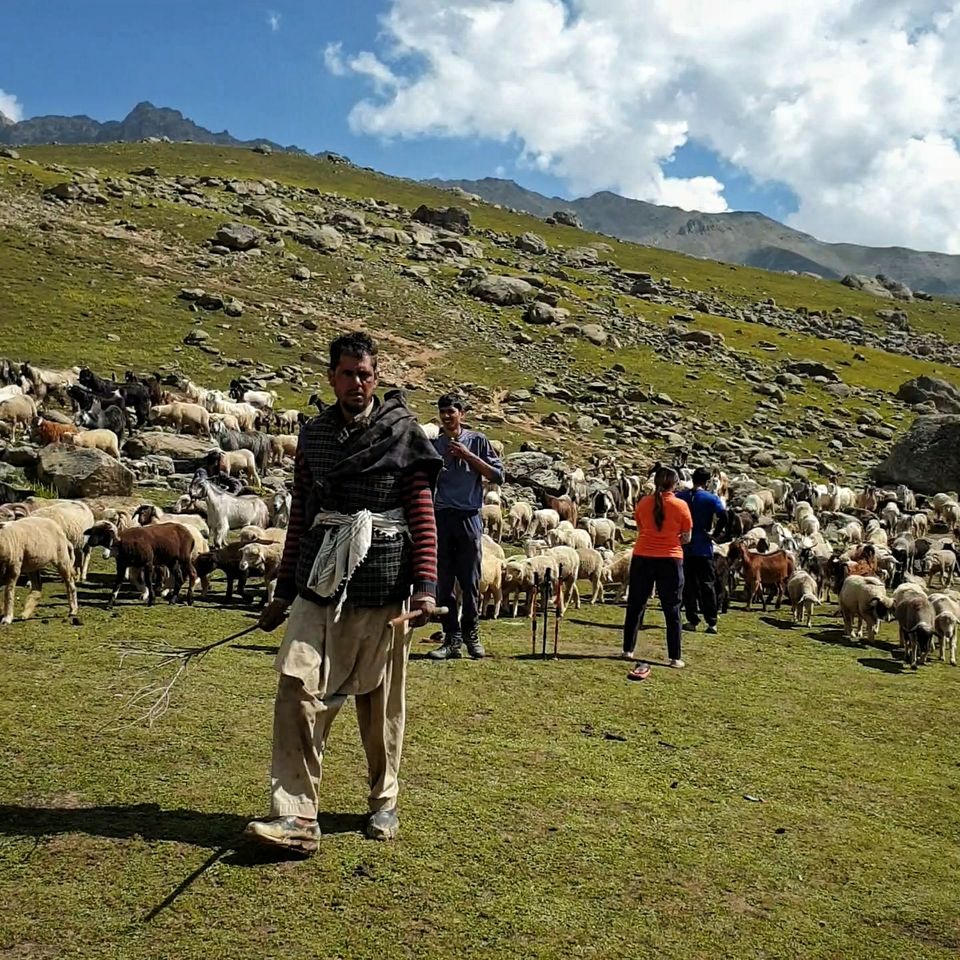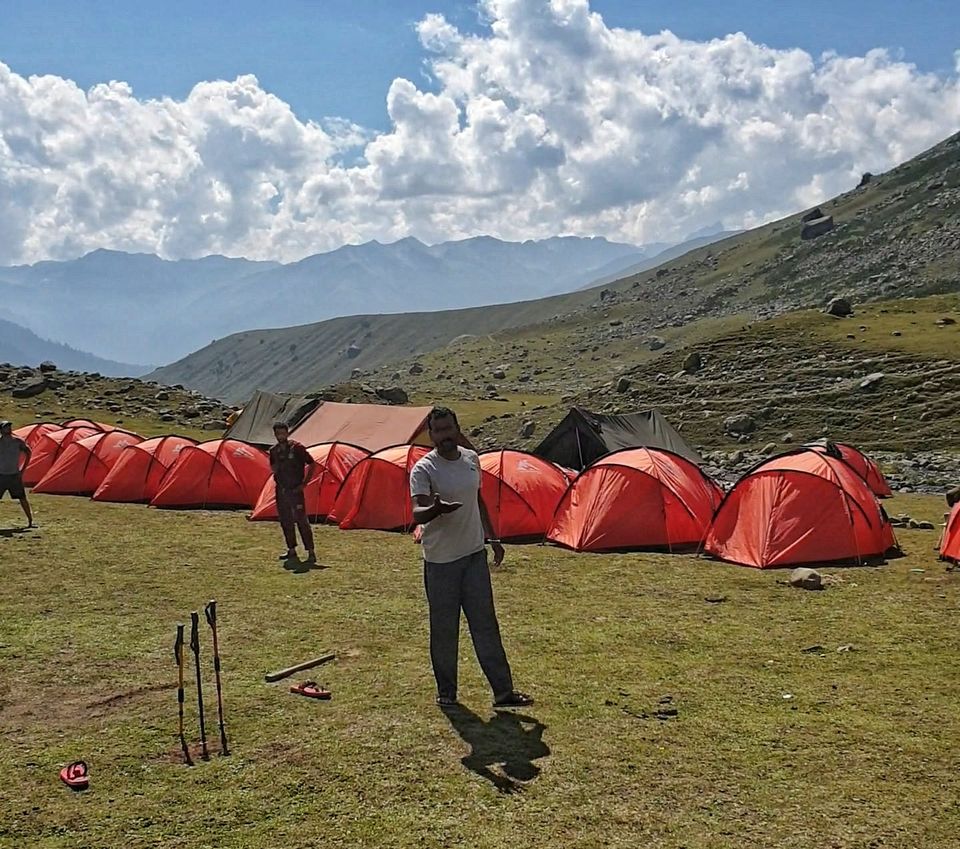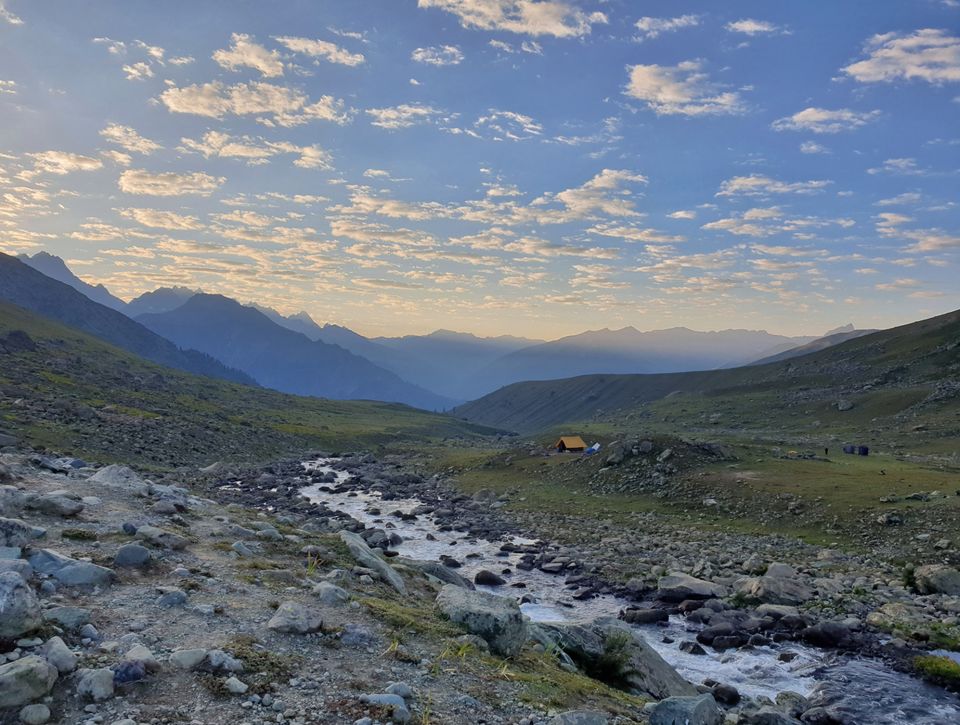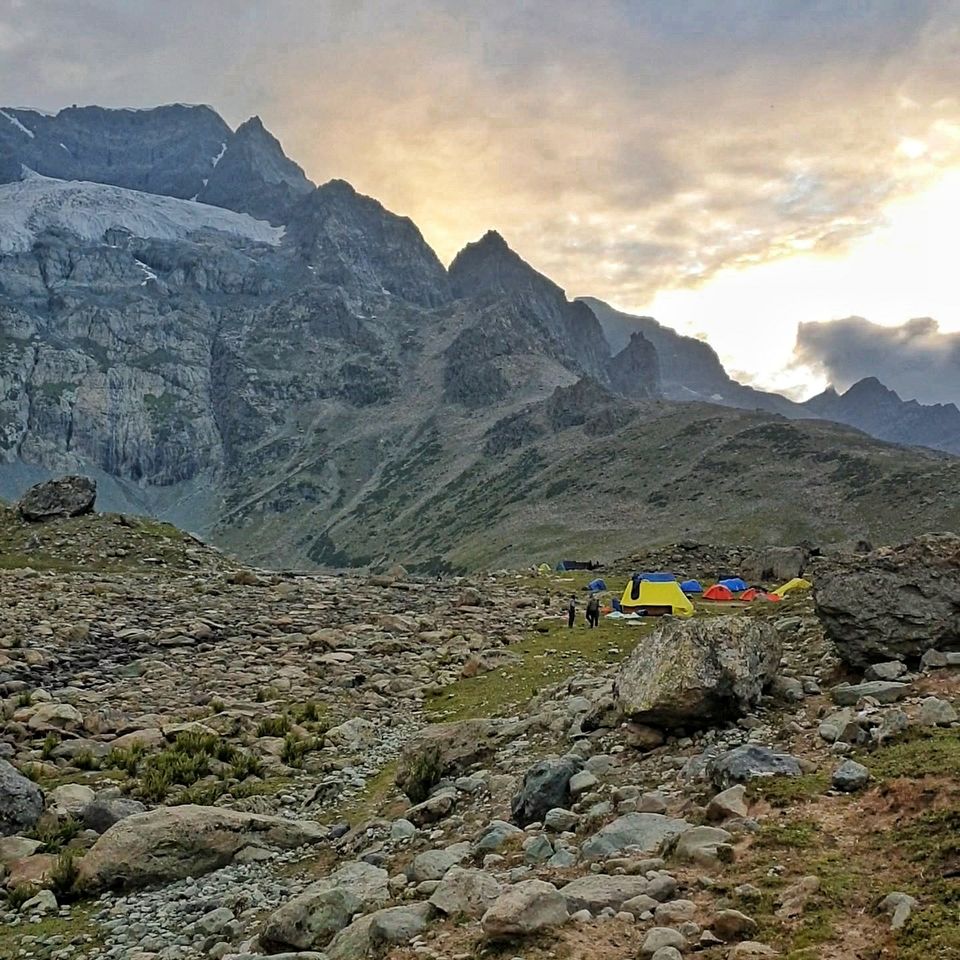 Total Descent
There was a certain excitement and relief on faces today. We would be getting the internet again after a week and it is going to be a long but easy trek today. Well, let's say things didn't work out that easy. I, for one was excited about running downhill in stretches, but after a few hours of burn out and my knee-jerk impulses not being very kind on my knees, the trek never seemed to end. The tracks were as dusty as they come, the sun in a lowering altitude setting was not ready to give any freebies and so it went, a fine grind day.
One motivation I could give you to finish the last day's trek early would be that it would allow you to explore the temple ruins of Naranag, visually they look quite appealing in the setting.
Small tip- Keep a handful of candies for a lot of children you'd encounter on the trek would innocently ask for it. (However, on the last day you might encounter a couple of young girls who actually live there, asking you for candies or money or anything and you'd want to be slightly careful)
Just near the exit gate of the trek you have a few eateries serving decent food, after a delicious encounter with chicken kabab there we left for Srinagar. Kailash had a booking at Adhoos beforehand, I had none, and all he had to do was offer me the crashing party. After the best shower of my life, we headed out for the search of some liquor but it was already past 7 and Srinagar has about two places that have alcohol with them, so we had to come back empty handed. So it was decided we would be getting high on food tonight and Wazwan was ordered at this restaurant called Mughal Darbar and the great Kashmir experience had a gluttonous closure.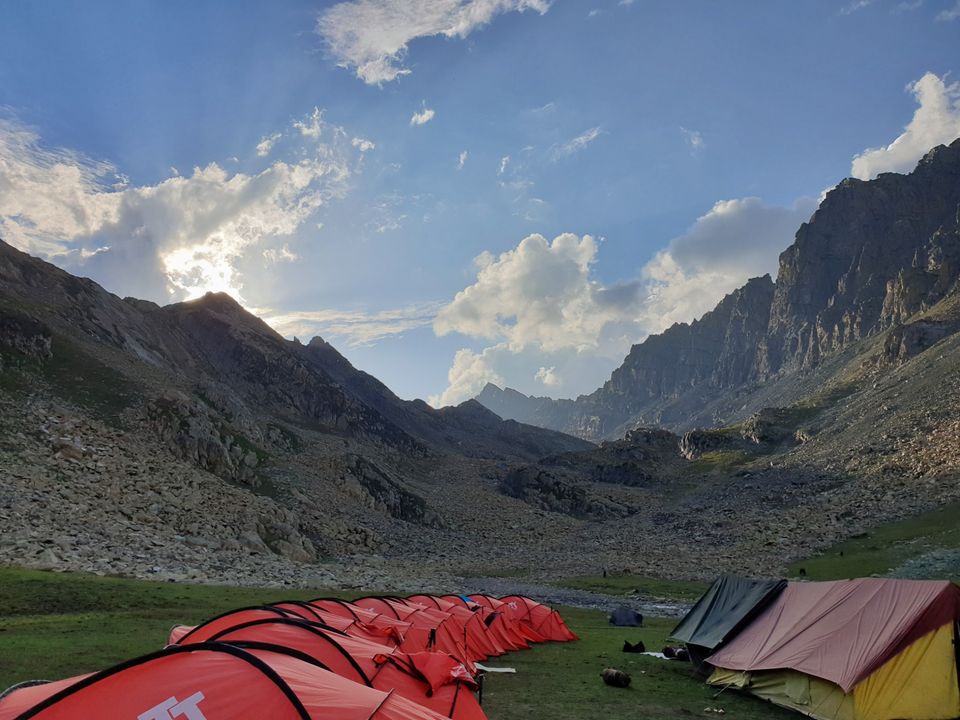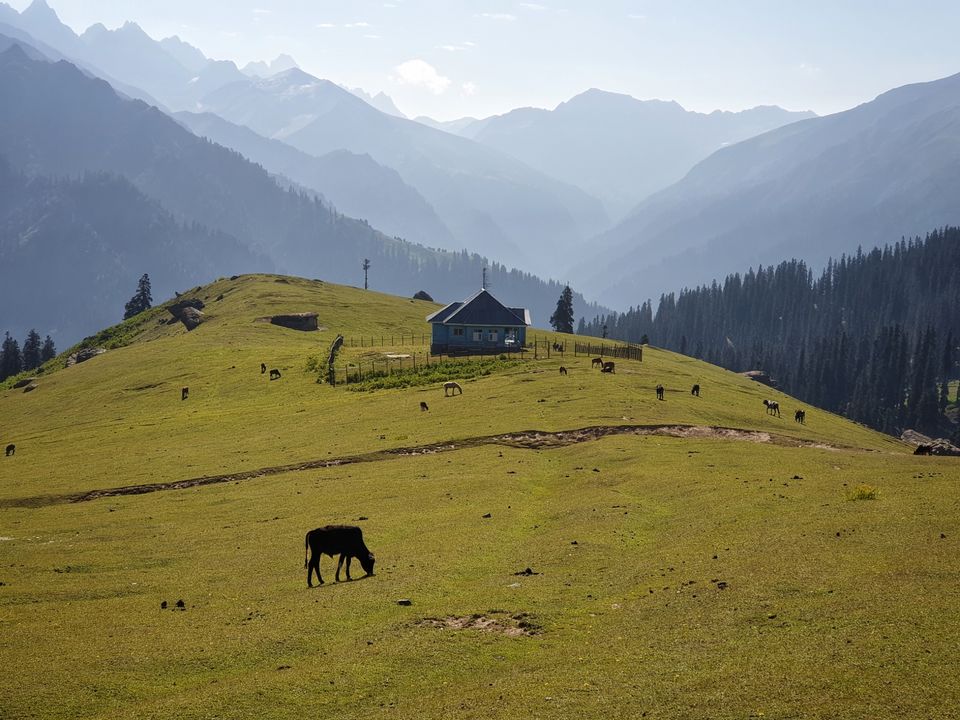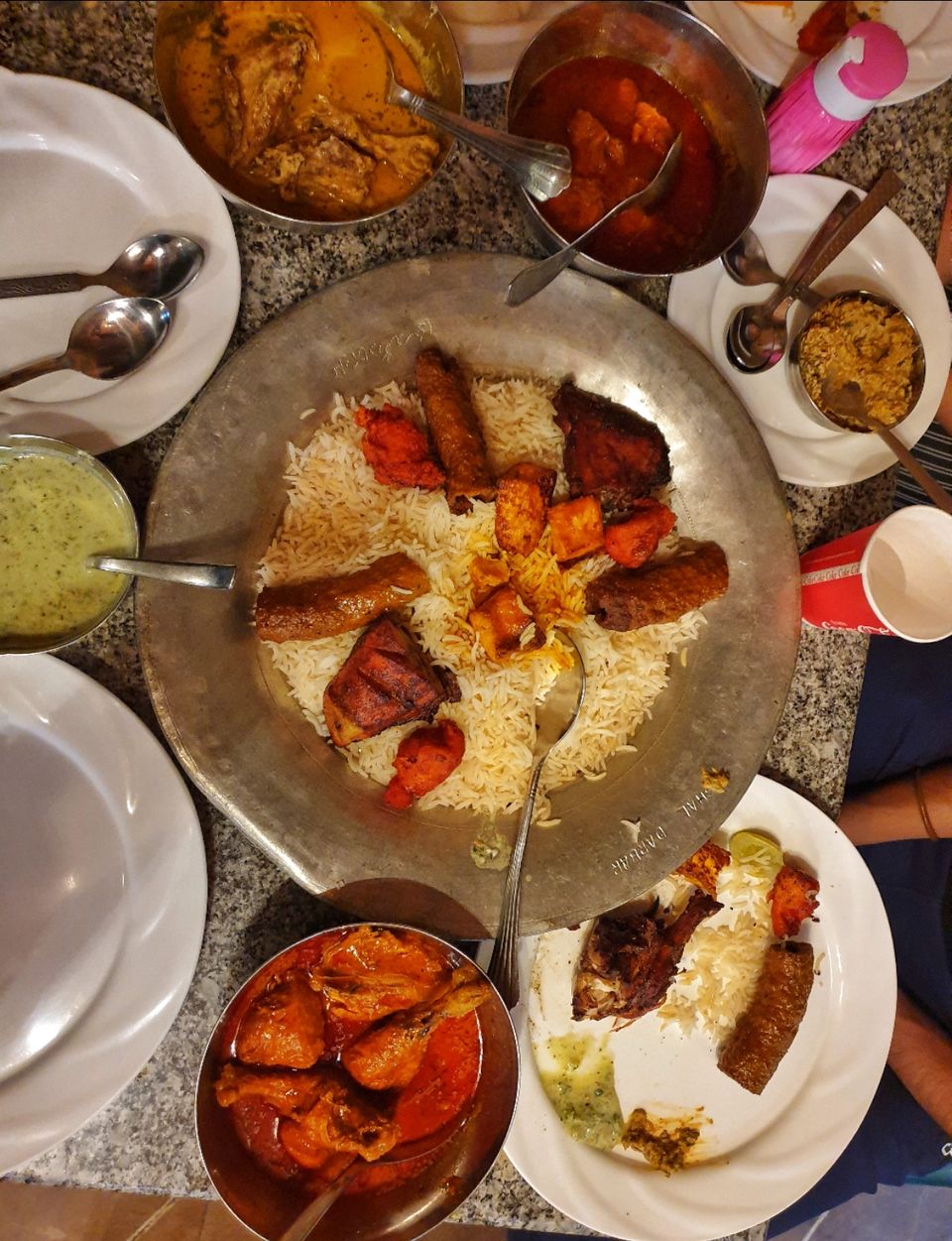 Bodies were simply not prepared for this amount of comfort, comfort shock if you may! My brain dropped subtle hints that a sunrise could be scored here, but the body resisted till it was 8 in the morning. All I had the time for was a nice walk to a breakfast place before I had to leave for the airport.
Breakfast was at this fancy little place called Chai Jaai which served quite the food, closure got doubled here.
Departure: The things with Srinagar airport is that you don't really understand why you are told to reach early here, until you have finally checked in. Security check could go on and on and on. You could take a private can that'll drop you off well inside for good 800 bucks or you could take an auto for 300 that'll drop you off at the first security check, I took the latter, then got a lift from airport staff till the main entrance. Give yourself 3 hours for the process of you are not alone or taking a cab inside.
My destination was Delhi for the time and that is not really a tripoto story.
Bonus video-If you'd be interested in a first person pov monologue in a wild setting. Here is the the link
https://www.instagram.com/tv/CTsHgFxDAaE/?utm_medium=copy_link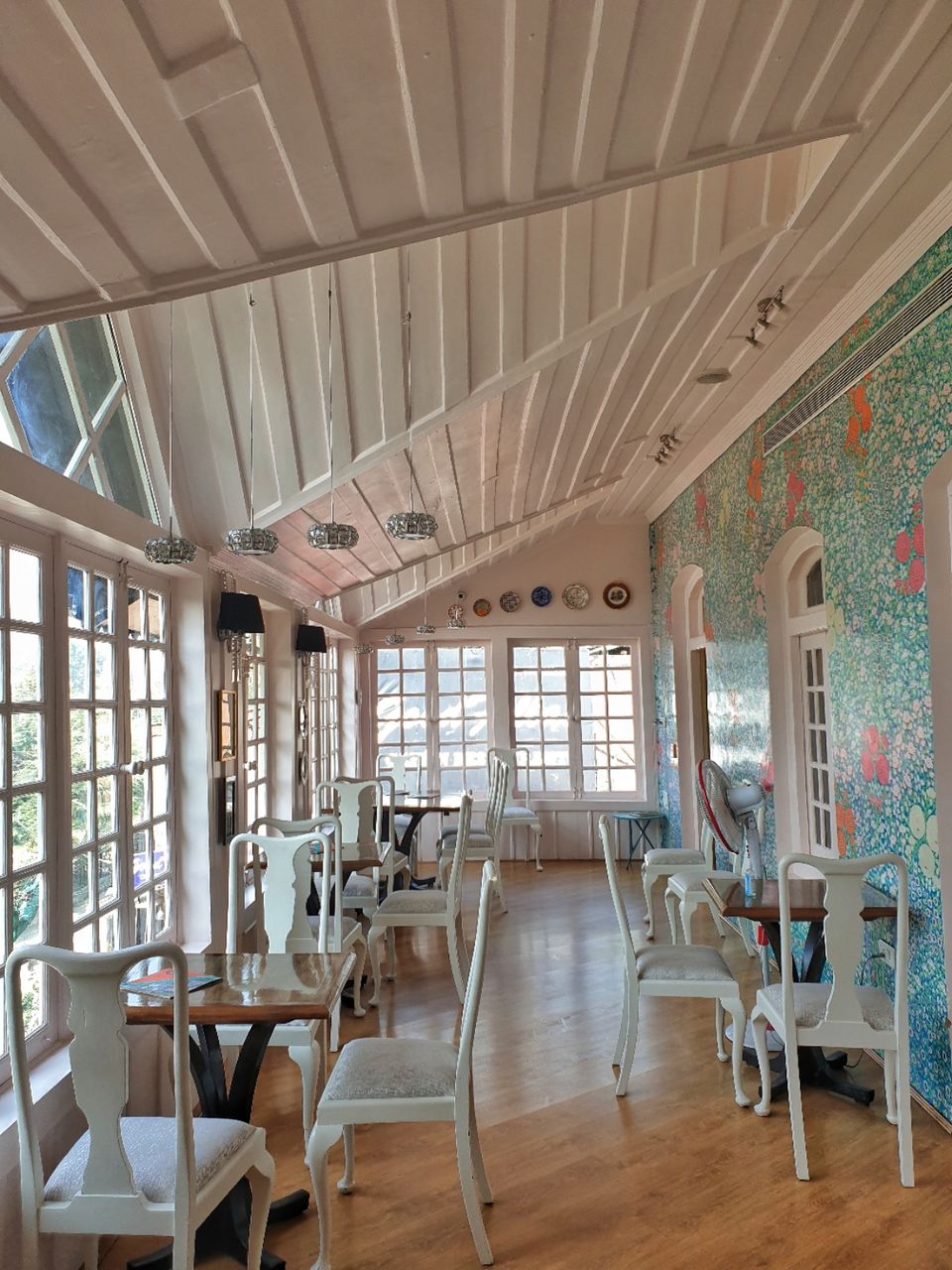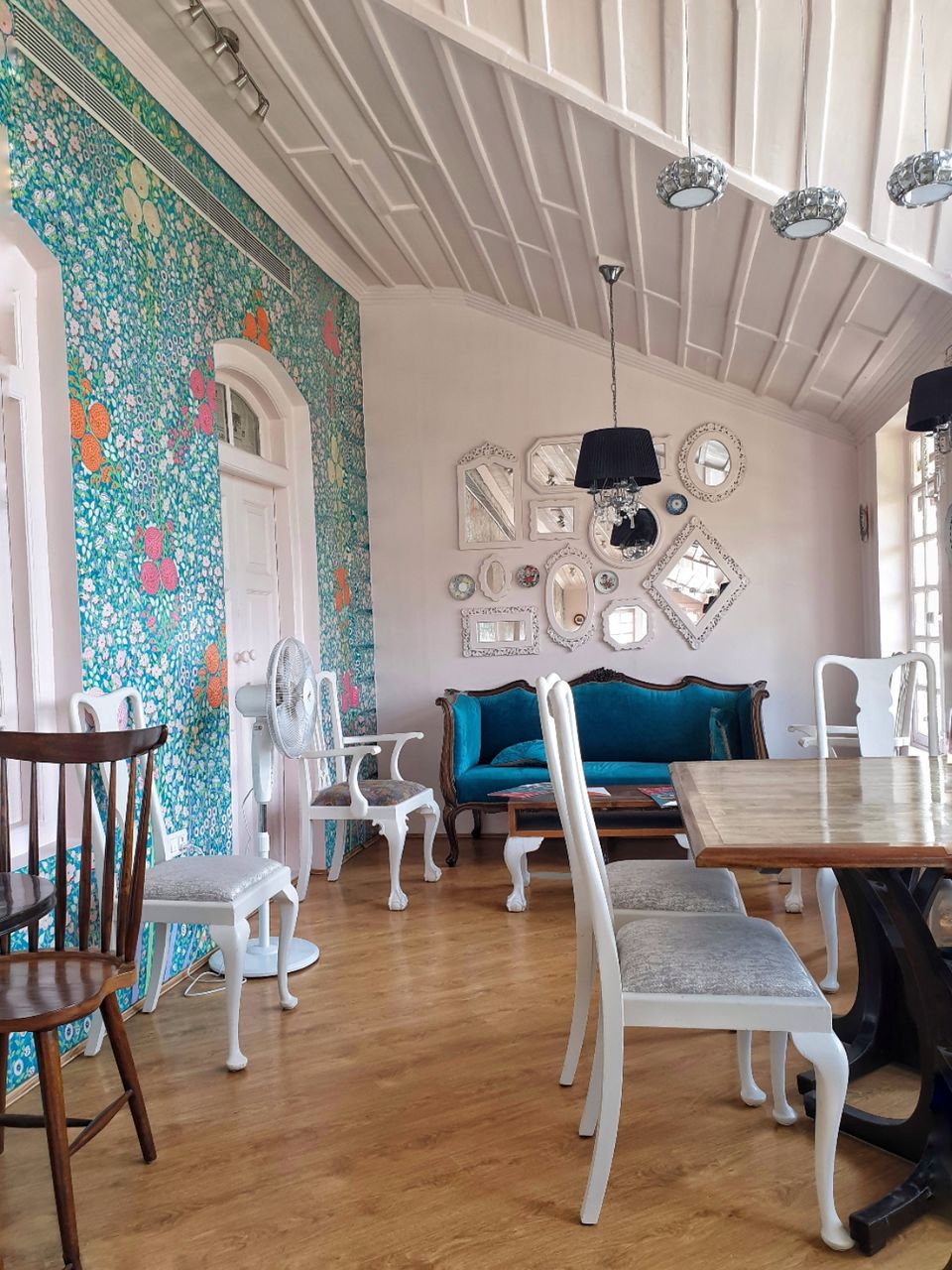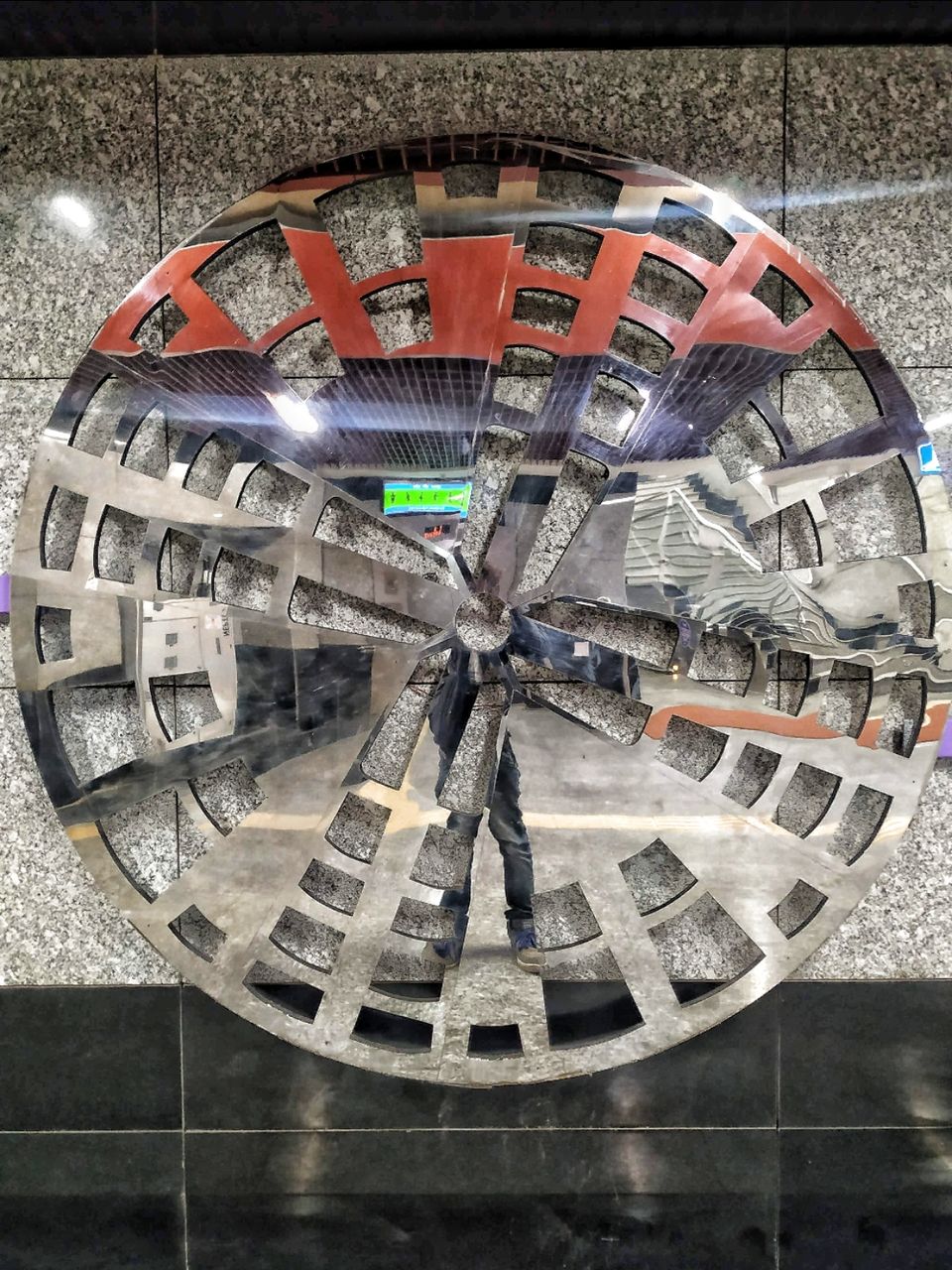 So is it? The prettiest trek in India?
You'd find a lot of trustable sources putting up affirmative responses to that question. Indiahikes says, 'After this trek, every other trek feels as though it is a movie on a small screen. Kashmir Great Lakes, however, is an IMAX 3D experience – such is the grandeur of the trek.'
A part of me agrees to that on the basis of what I've seen, but there is so much I have not. And it was only after seeing this tiny bit, I understand that beauty has more elements to it than what eyes show you. For me the most beautiful trek would probably be in the recap section of all my treks sometime in the future. I have not yet trekked on cinematically depressing routes, on white worlds, in extremely remote parts of himalayas that Wikitravel is unaware of. I'm not ready to believe this is the best that there is.
But if you have a fixed number of days in hand and you need an easy accessibility to the starting point of the trek and you still have to have your Jaws dropped rather frequently, this could be it your aesthetic pilgrimage, your visual salvation.
PS- I would try to source more photos if I can from others, if they can add to the story.
PPS- The Instagram links would only work if you copy it and then open/open in a new tab. (the handle is - souravzhere)
Cheers!