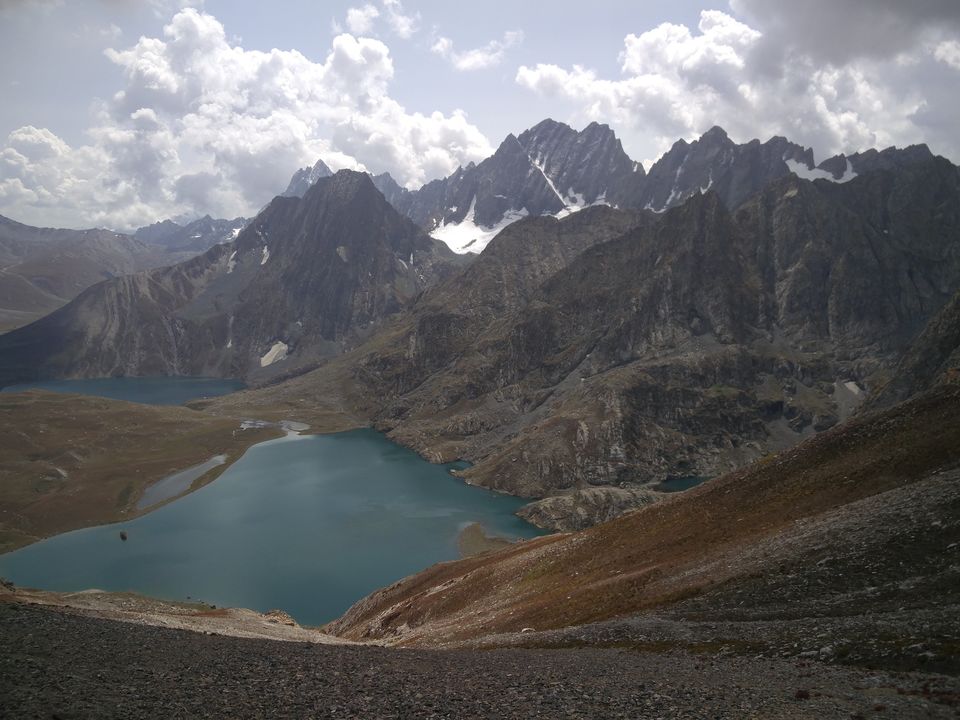 Kashmir Great Lakes, for me, was pure fate. We had been planning for the Gangotri Tapovan Trek, but because of some issues, we decided last minute to look at other options.
With our travel dates already fixed, there were few treks available to us. Kashmir Great Lakes had been on my radar for a while, but somehow never materialised. This time, it matched perfectly with our travel dates. So KGL it was to be!
Flights were booked, and we made our way to Srinagar. Here we met up with Jai, the owner of Renok, our trek operator. There was a hiccup while leaving the airport with the locals mistaking me to be a foreign national (yeah, its funny in hindsight) but we were eventually on our way to Sonamarg.
It was a pleasant drive, with a stop to ogle at some apple orchards. We reached our camp at around 5-5:30 in the evening , just in time to see the sunset with a hot cup of chai in our hands.Introductions were made and we hooked up with another batch of around 24 people who would be doing the trek along with us.
This time I came prepared with my mini tripod for my phone, and tried my hand at low light photography. I dare say I'm quite pleased with the results.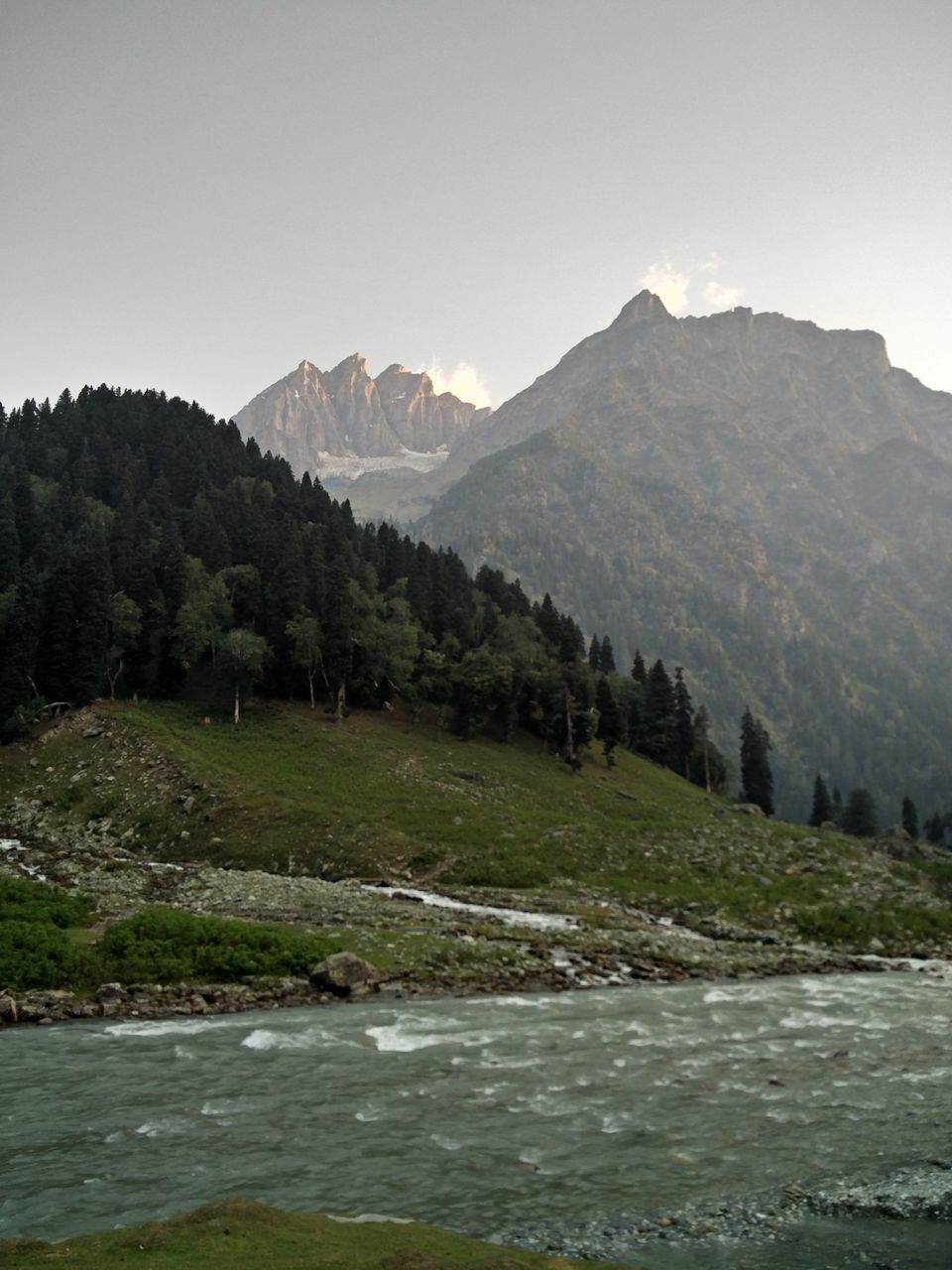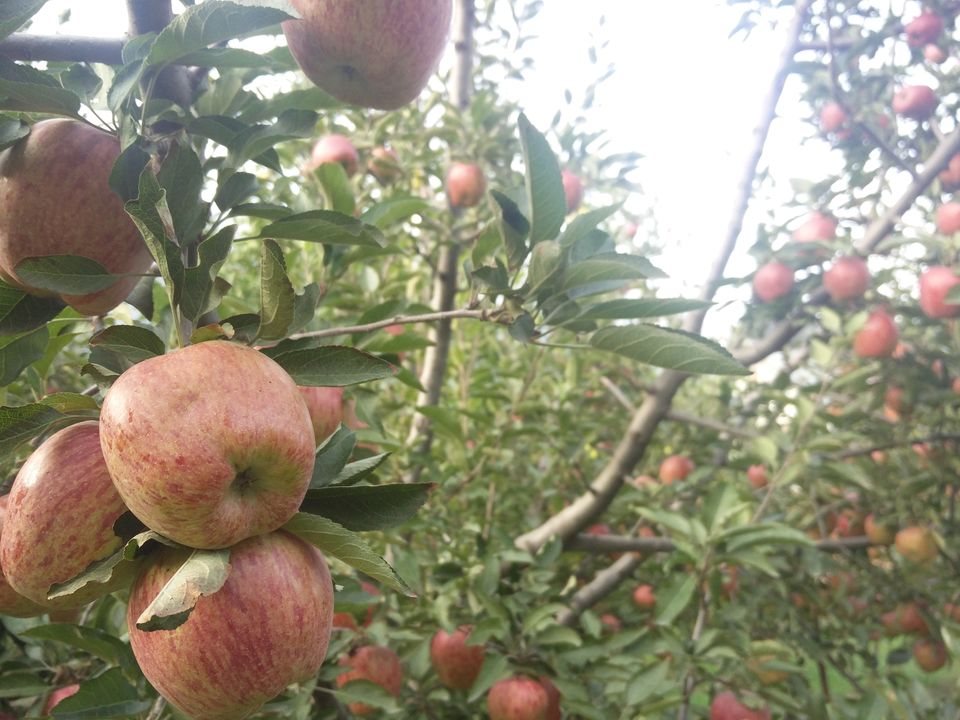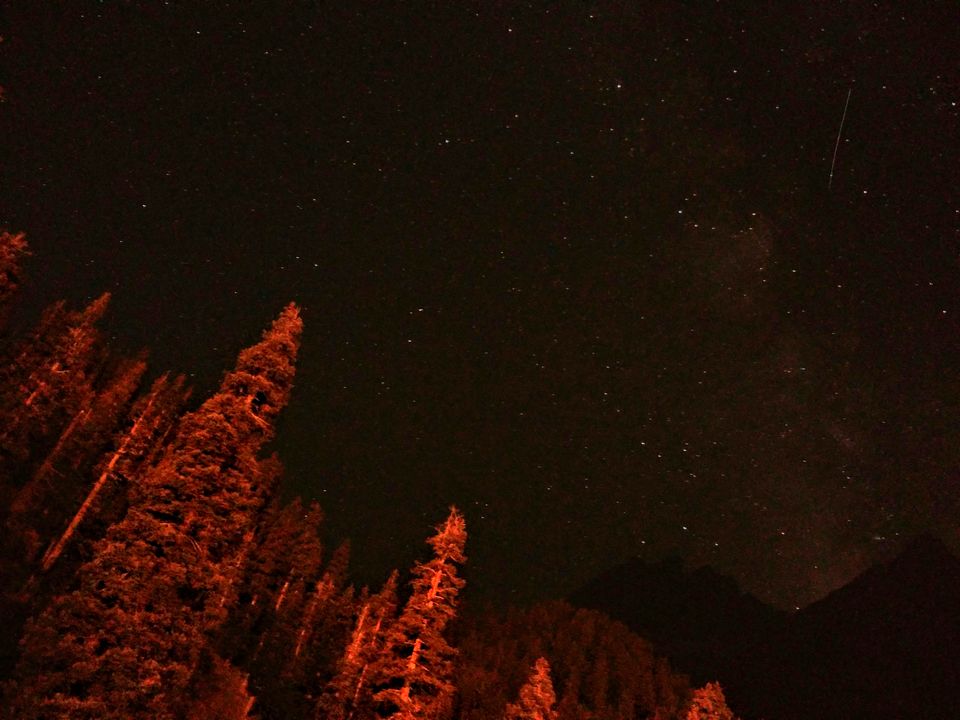 Our day started with the usual gush of excitement that accompanies the beginning of a trek. Being a slow mover, I convinced Prashant and our guide to start a little earlier than the other group. That was futile, since everyone caught up with us in the next 45 minutes.
I had carried some extra stuff thinking we'd be leaving a bag back at base camp (which did'nt happen), and it was slowing me down. Being stubborn, I kept refusing to give my bag to the porters for a while. But then I started wheezing, and had to ultimately swallow my pride and give up my bag to Mushtaq bhai.
Our porters urged us to pick up our pace, saying that the weather could change anytime after 1 pm."Mumbai ka fashion, Dilli ki sarkar, Biwi ka mood or Kashmir ka mausam, kabhi bhi change ho sakta hai". True enough, it did get cloudy and there was a light spell of rain, but it cleared up soon.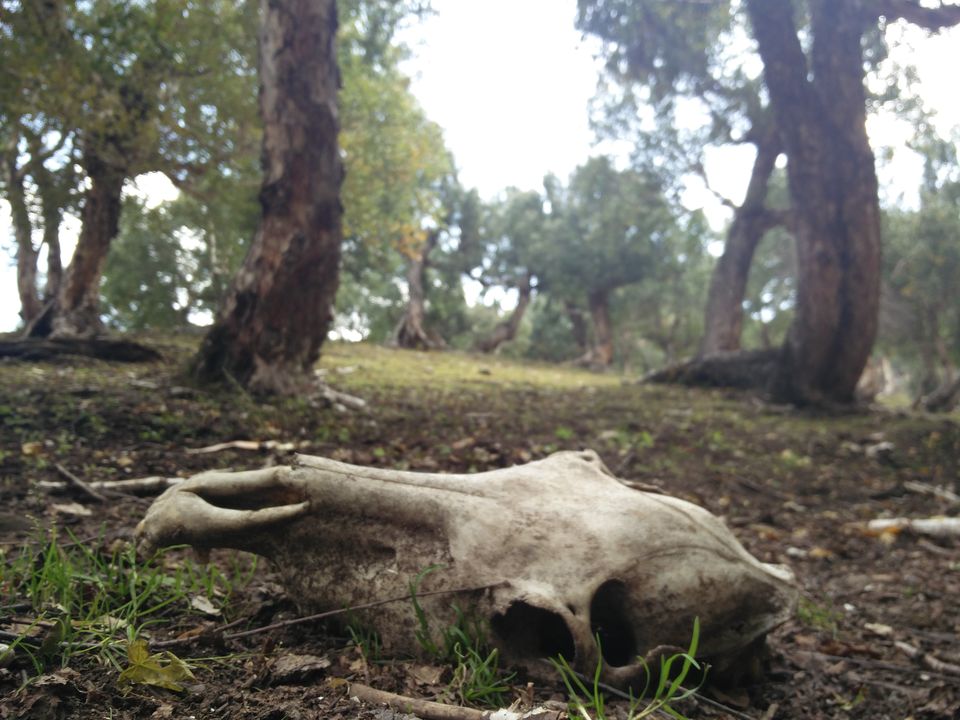 Day 4 was to be a longer trek, we were to make our way through the Gadsar pass , past the Gadsar lake and then camp ahead of a army post.
We started with walking past the Vishansar Lake, and then moving on towards the Kishansar lake.It was when we were moving ahead of Kishansar that I realised the magnitude of the Gadsar pass. I was instantly dismayed, while, to my chagrin , Prashant was delighted!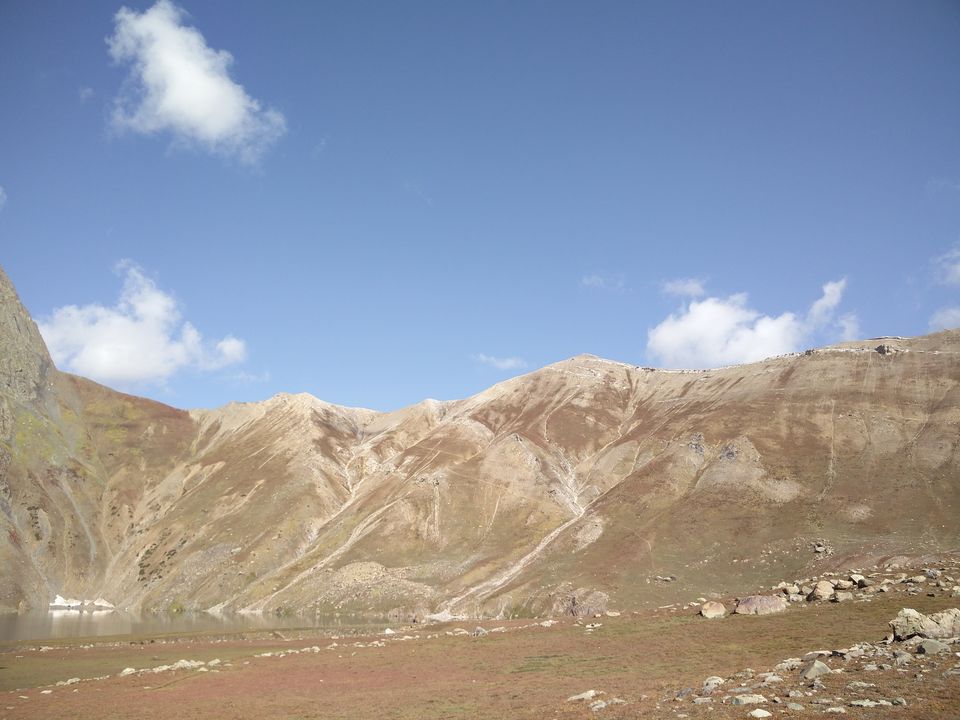 Day 5 was a shorter trek, where we passed the Satsar Lake, and a few other smaller ones on our way.
I decided to try my hand at painting the scenery , managing to paint the basic frame before I got called away. We crossed another army camp, and sat down to an early lunch.I managed to finish my landscape, too!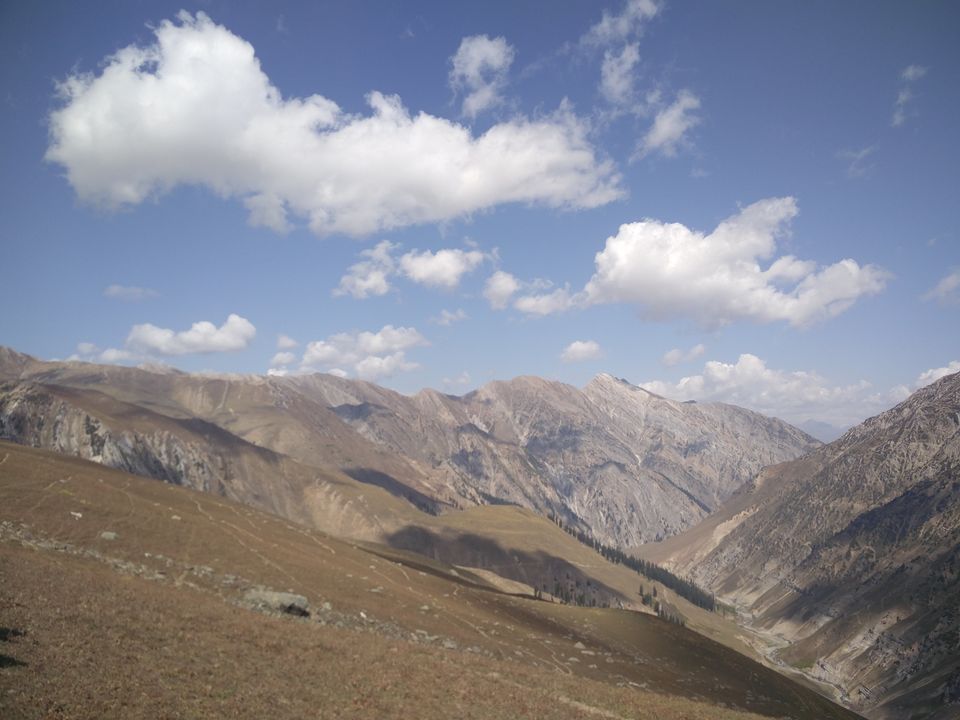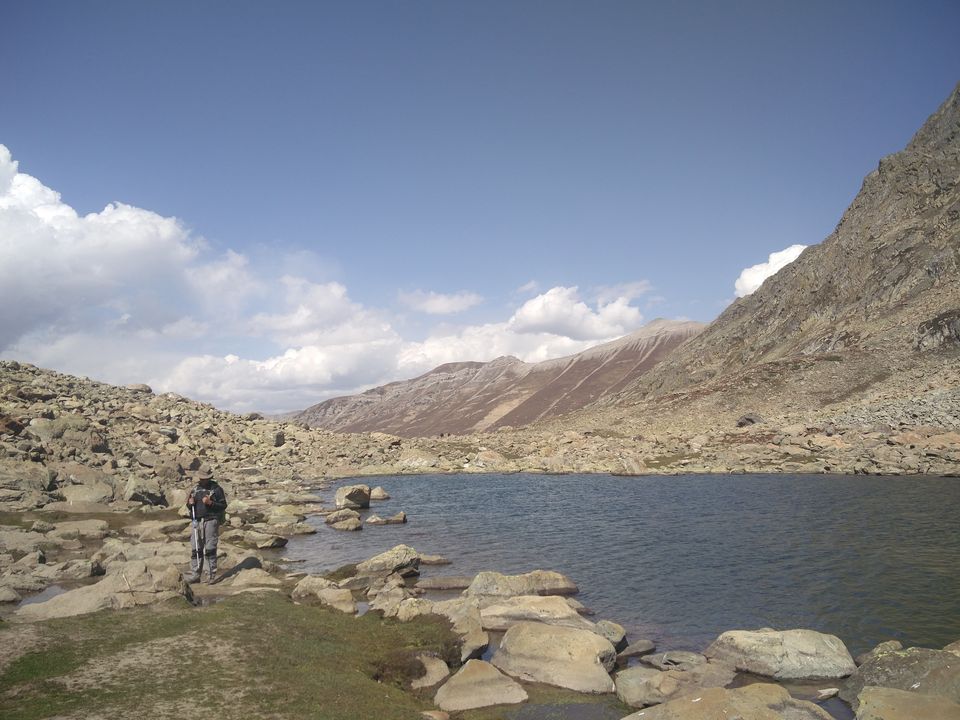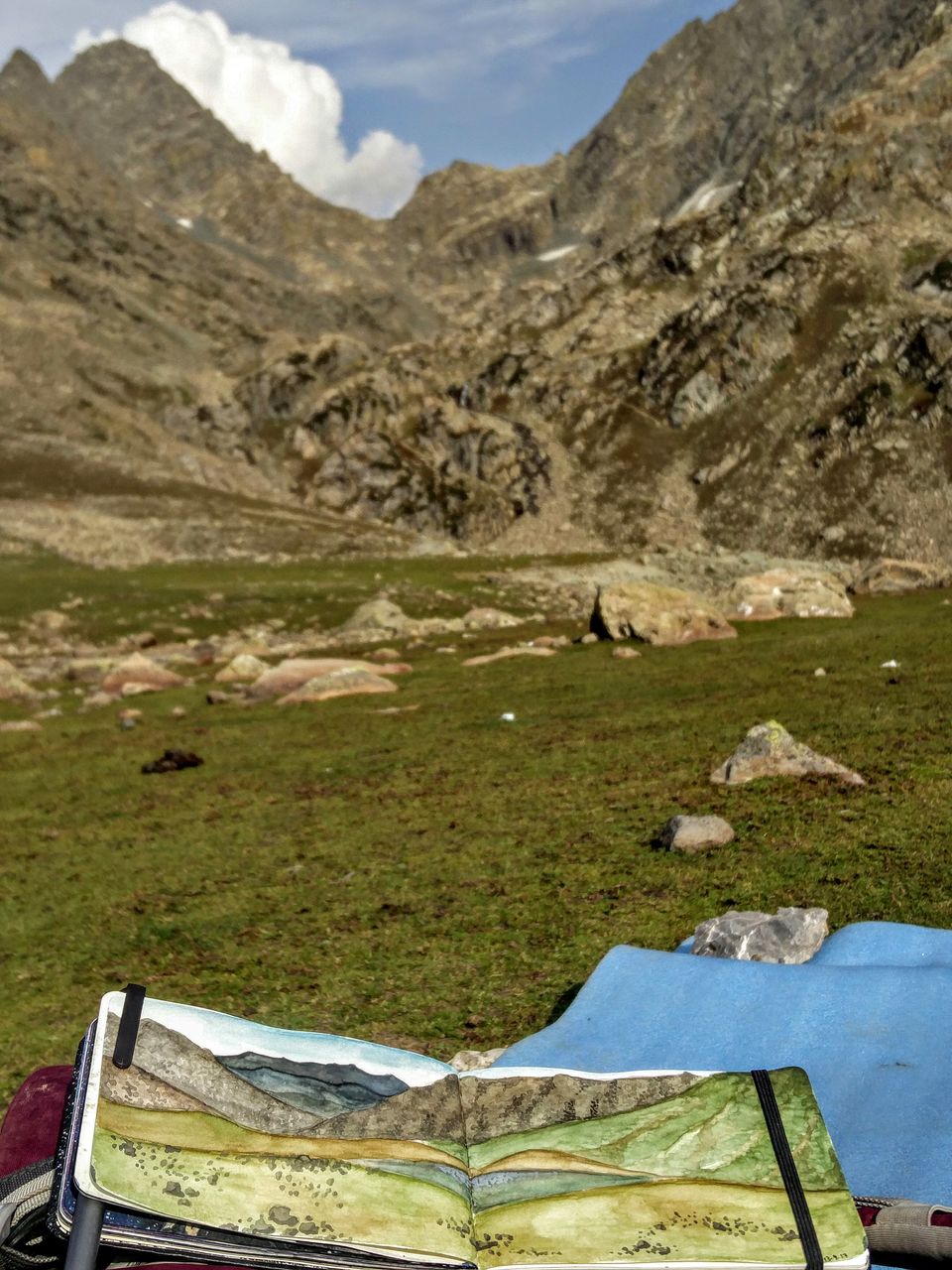 Tonight was the last night of the trek, and everyone got down to the quintessential Antakshari, followed by a special handmade cake for the birthday girl Puja.
We had a briefing session, which, in turn had all the trekkers and guides come and say something about their experience of the trek. Everyone was in love with Kashmir, and everyone would come back.
The Gods were kind to us, and we got a spectacular view of the milky way, glittering across the sky in a ribbon of stars.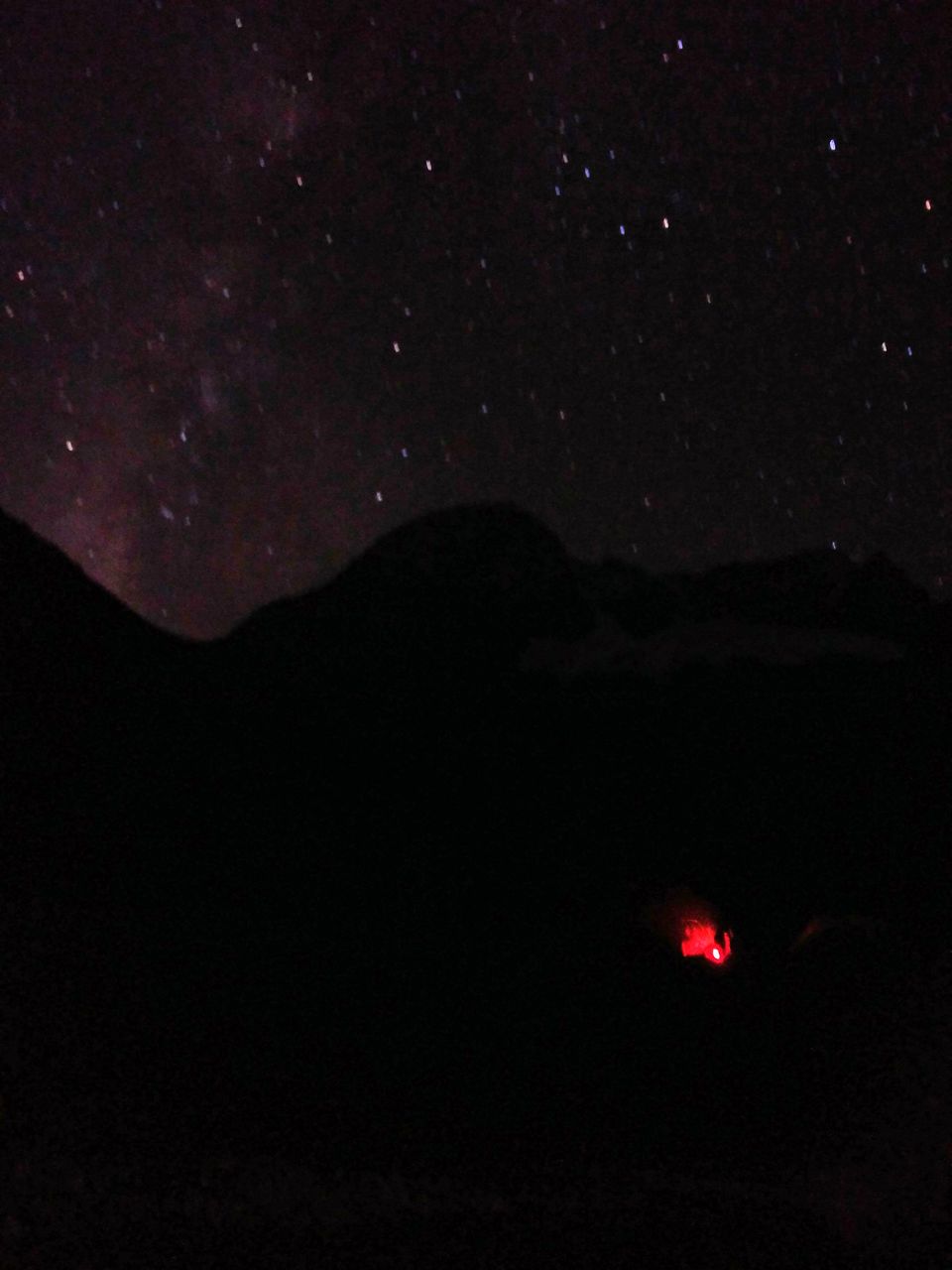 Today was the last day, and it was to be a long trek down. We woke up to clear skies and a grand view of the Harmukh Glacier and Mountain. While Prashant and Jai decided to take a dip in the Gangbal, we readied for our departure.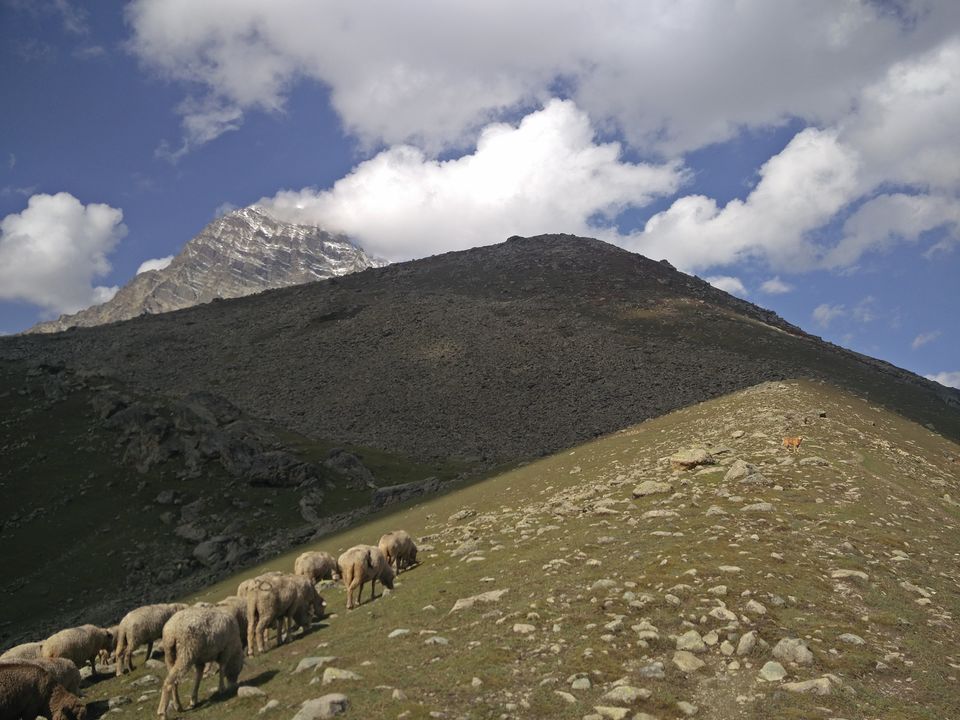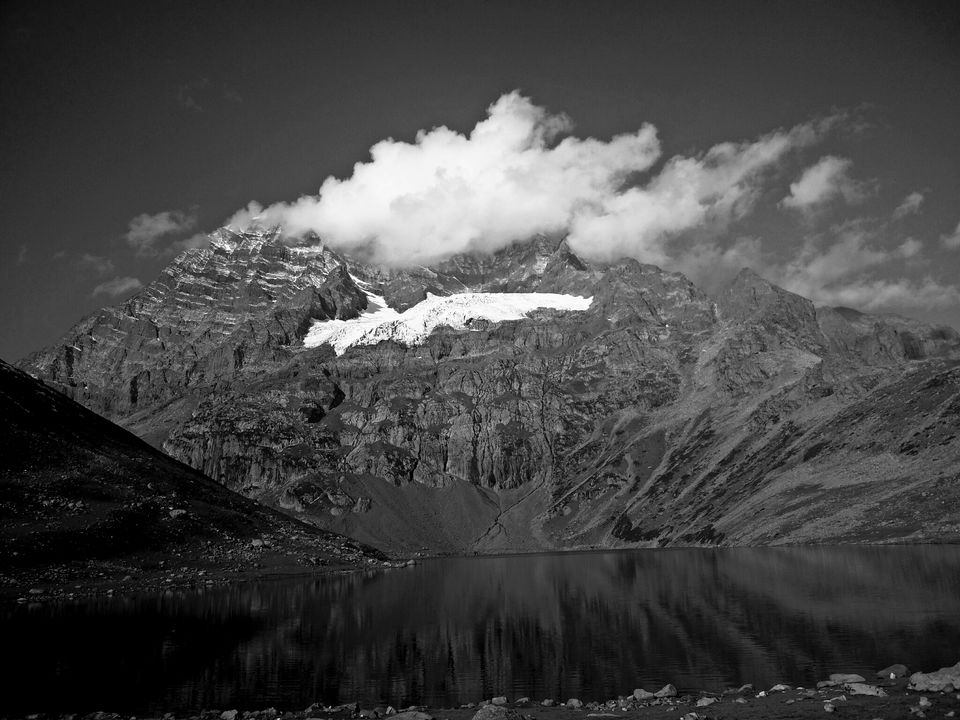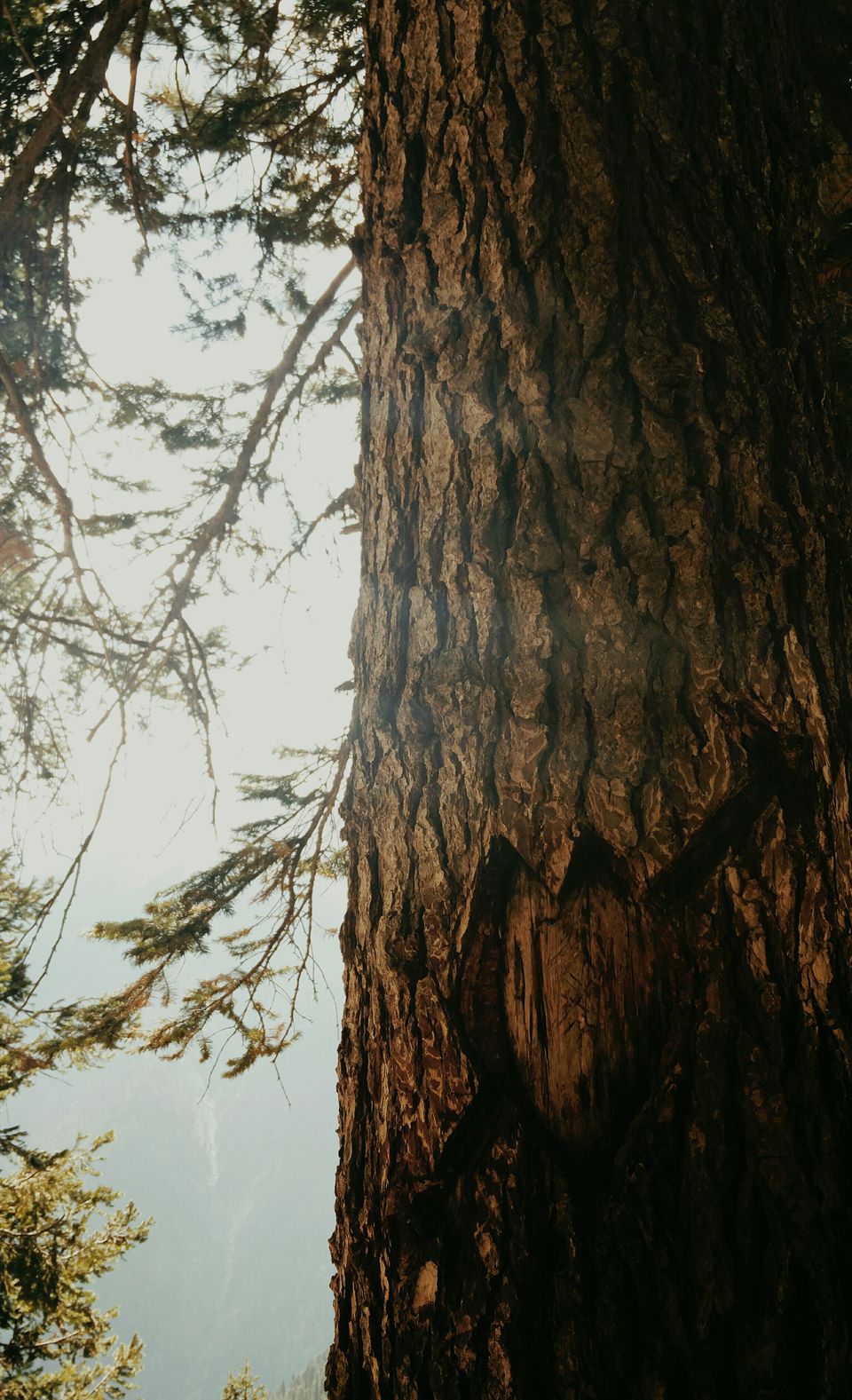 We reached the camp, and crawled into our tents, coming out for chai and some adda. The coulds played spoil sport, and obscured our view of an otherwise starlit sky.
This was going to be a long, tough one for me. Well, no point moping around... we started our way up. As expected, I got bogged down with my breathing troubles a little less than halfway up. And for the second time, had to pass on my backpack to the porters. That seemed to help, and I made my way up slowly, with one of our guides, Mukhtiar, entertaining and distracting me all the way up.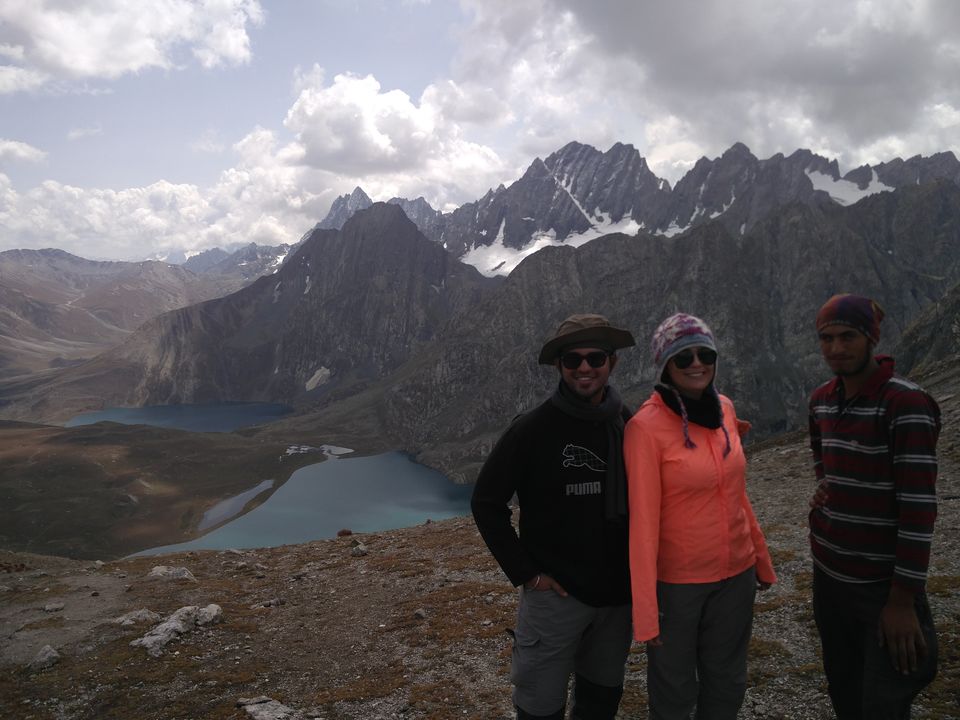 The rest of the way was downhill and was a pleasant departure from the steep climb. We stopped midway for a quick lunch, and made our way forward. This was one of the most scenic routes of the trek, and the view at Gadsar lake, when we reached there, was worth all the pain.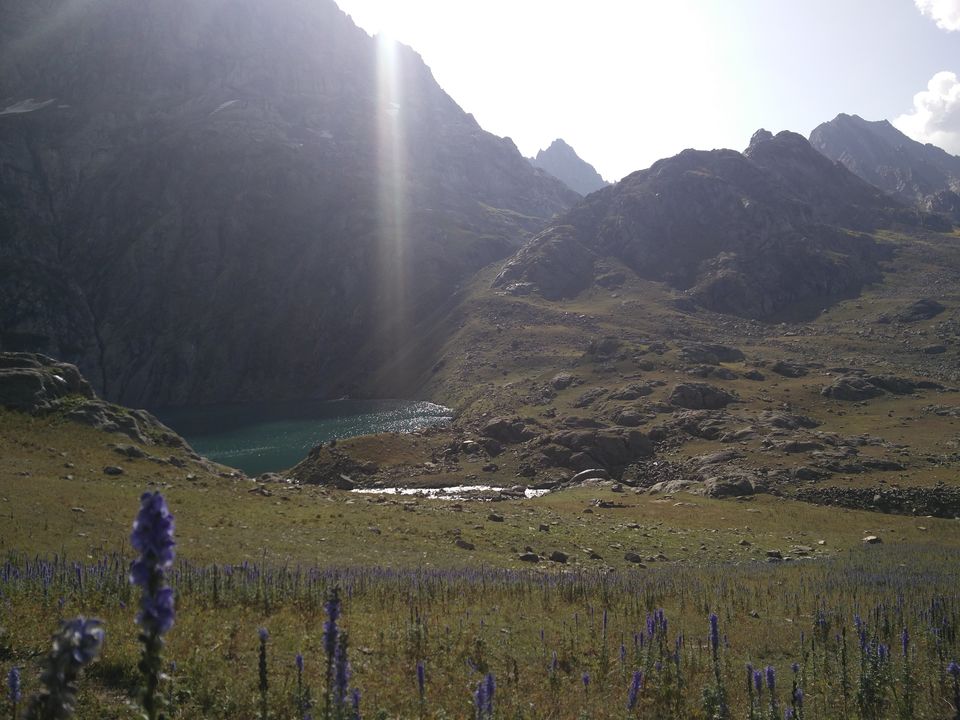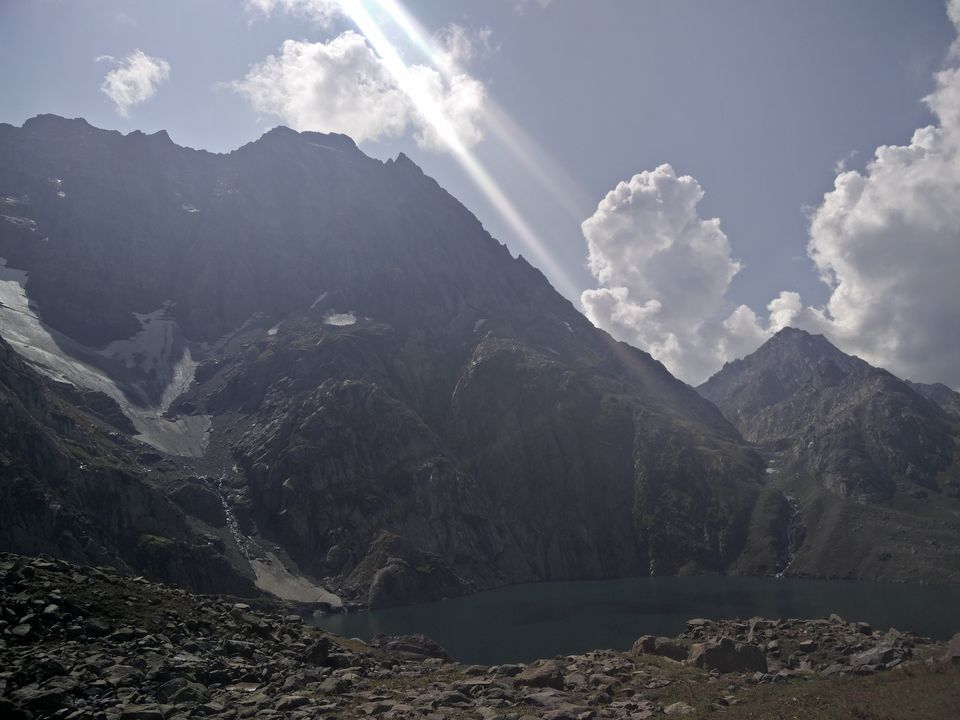 We spent a while just sitting there, admiring the view, and then trudged ahead. We caught a few glimpses of what looked like giant rodent-otter mutants, but they would scamper off while we were still a good distance away.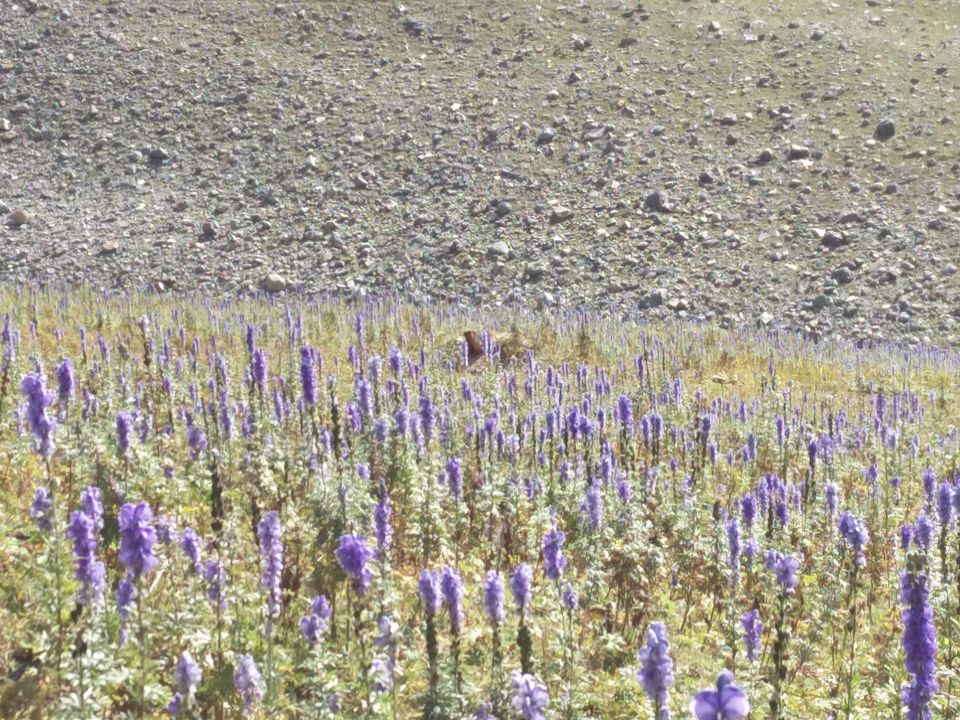 The day grew longer, and at this point it Prashant and me were the only trekkers in sight for as far as we could see. Finally, just as we were beginning to doubt if we had gotten lost, or taken a wrong turn, we came across an arrow in the mud leading us towards the camp. Out of nowhere, Jai showed up, having rapidly caught up with us.
We finally reached camp at sundown , welcomed with a lovely plate of Maggi and a steaming cup of tea. It felt good to take off my shoes and wiggle my toes!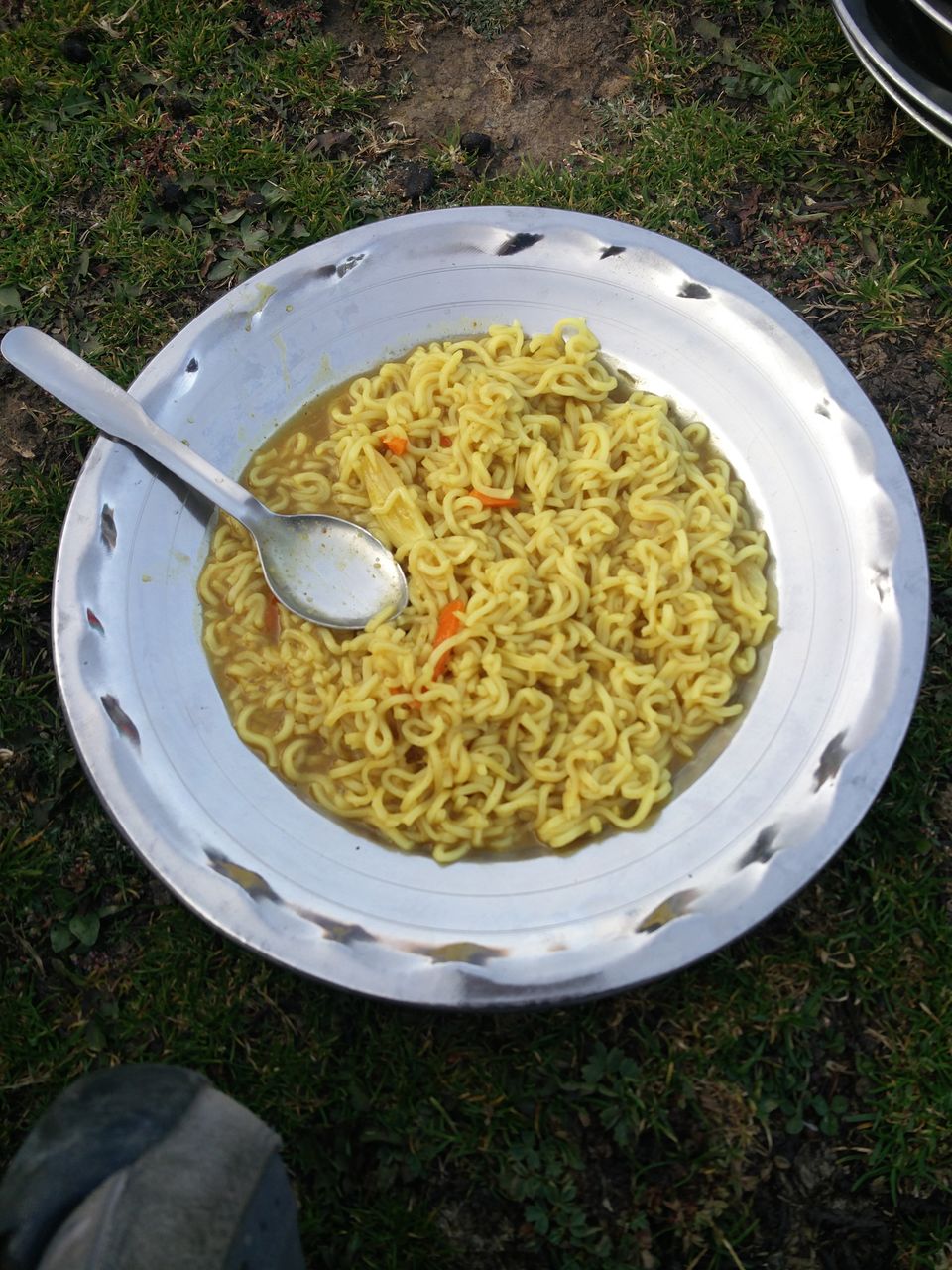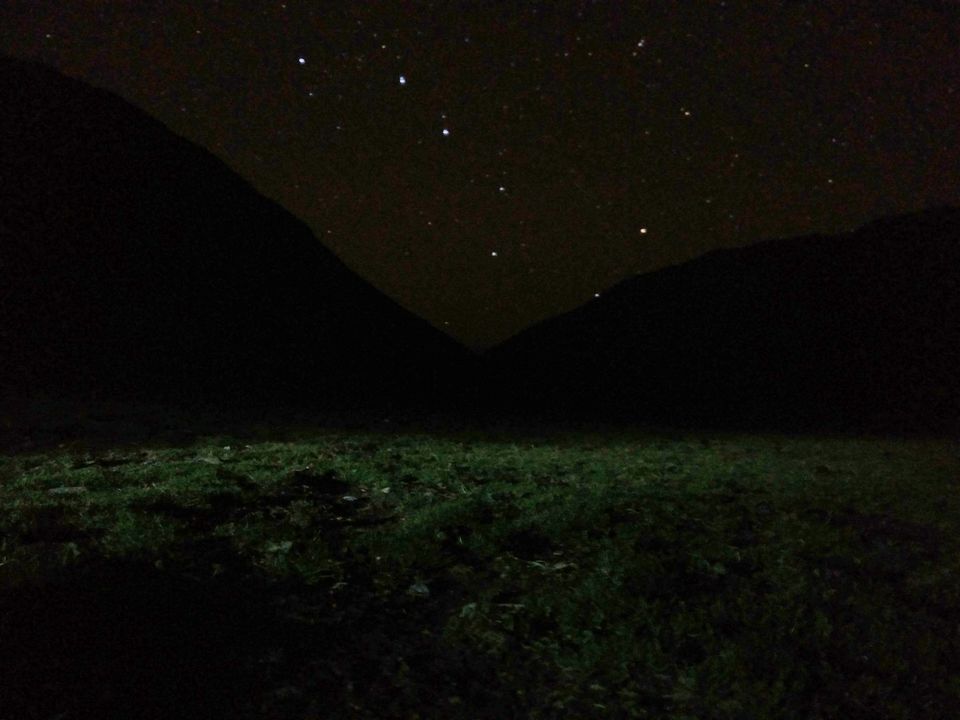 We all got together to play a few very rowdy, but very funny games of Uno.
During the briefing for the next day, they said it would be a tough start with climbing on rocks for the first hour or so. This sounded exciting, but I prudently decided to take a day pack, and leave my backpack to the porters.
Having just a day pack , I moved much faster today, and the climb on the rocky surface was so much fun!
Clouds began to gather as we moved towards the Zach Pass, and soon we were hit by a hailstorm. Once everyone reached the top, we began our descent in a single file. The ground was slippery with fresh hail, and we moved slowly on the narrow pathway.
The storm continued as we moved forward and we grew accustomed to walking in the slush. By now the whole scene in front of us was white , and we could see the Nandkul lake in the distance, shrouded in clouds.
We decided to go see the Nandkul lake,while others moved directly to the camp, just beside the Gangbal lake.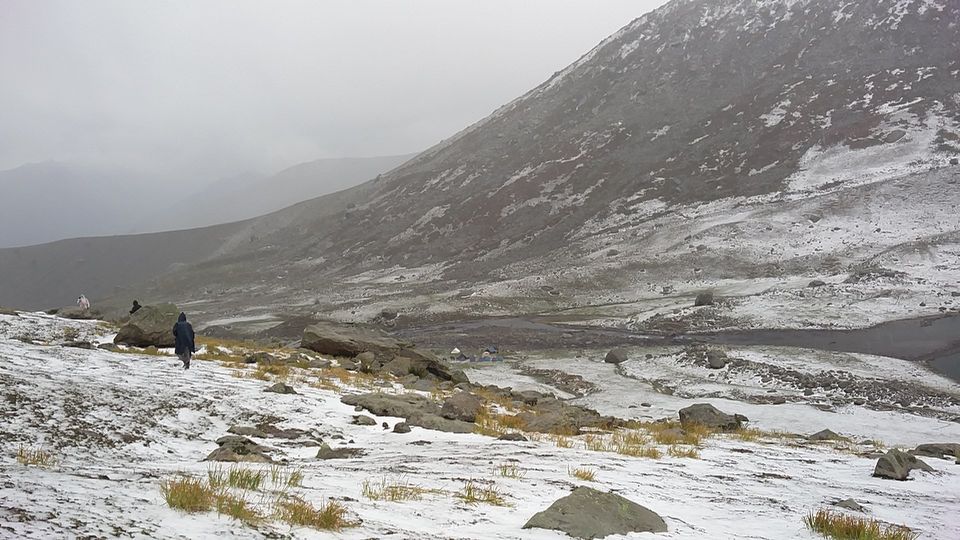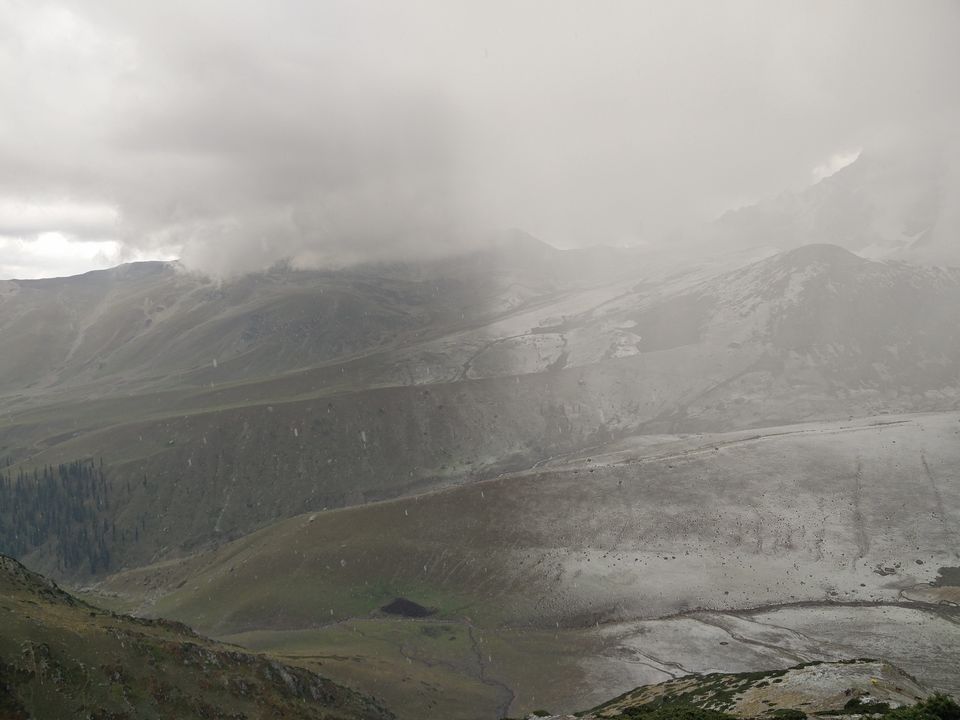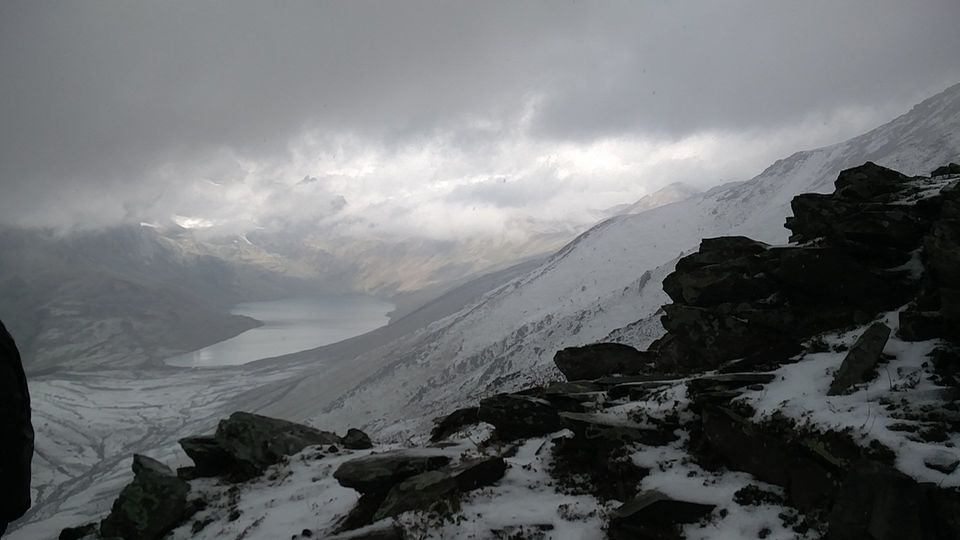 It was fair going till we reached the treeline, where the gradient got steeper, and descending wasn't such a walk in the park any more.
After a long long walk-stumble down, we finally found our way to Naranag, where we all had a impromptu medal distribution from PAP (Places around Pune).
We said our goodbyes, exchanged farewells and numbers, and set off for Sonamarg, the journey being just that much more "jhakaas" for sitting on top of a truck all the way!
"Contest entry for The Adventurer Blog Contest May 2018 by Bikat Adventures"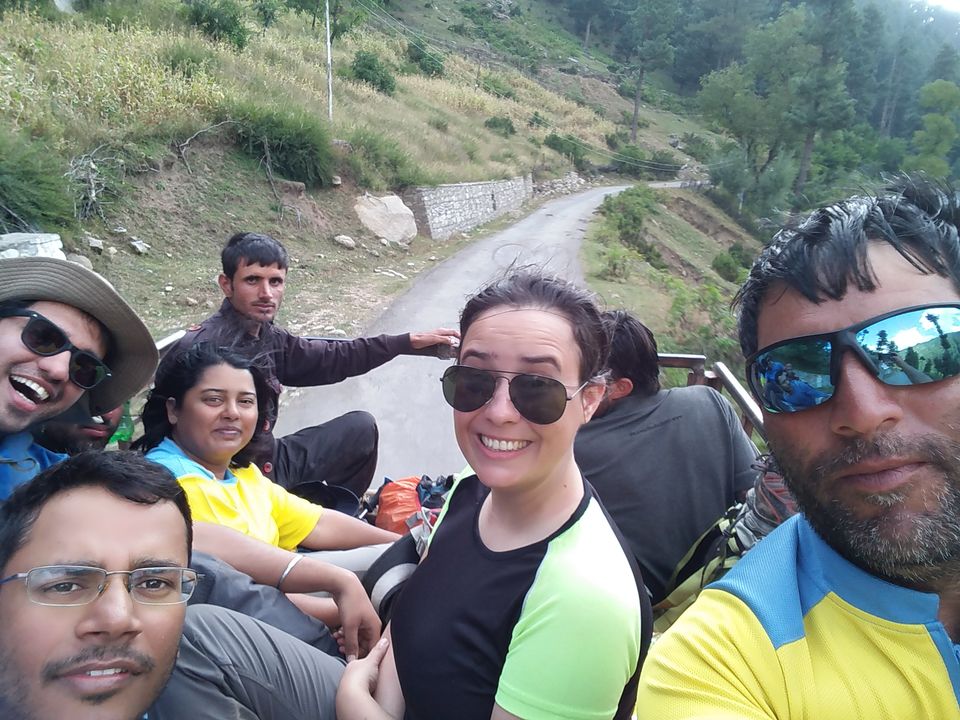 It had rained in the night, and we got up to a view of the surrounding mountains dusted with a light layer of snow. Today we would see the first of the great lakes, Vishansar Lake.
It was a comparatively shorter distance today, and we reached in time for a nice hot lunch.
Everyone decided to take full advantage of the bright sunshine and stayed outside, milling around ,and just relaxing.
Towards the evening, we all took a short walk to get our first glimpse of the Vishansar lake, which we would cross the next day. We reached just in time to catch the last rays of the setting sun sneaking through the mountains and glittering on the lake.