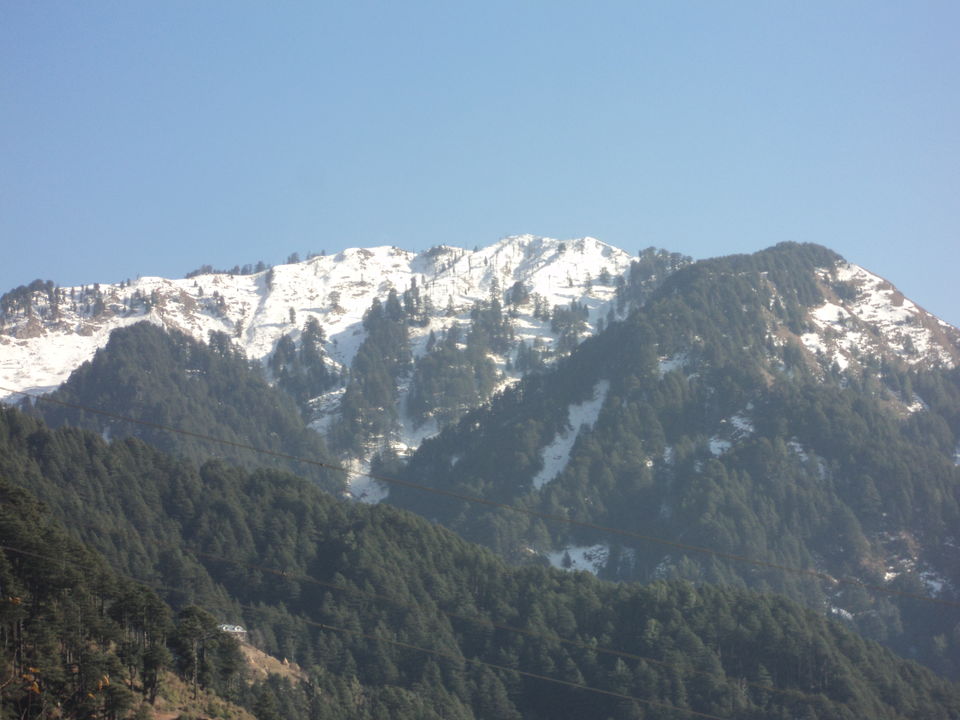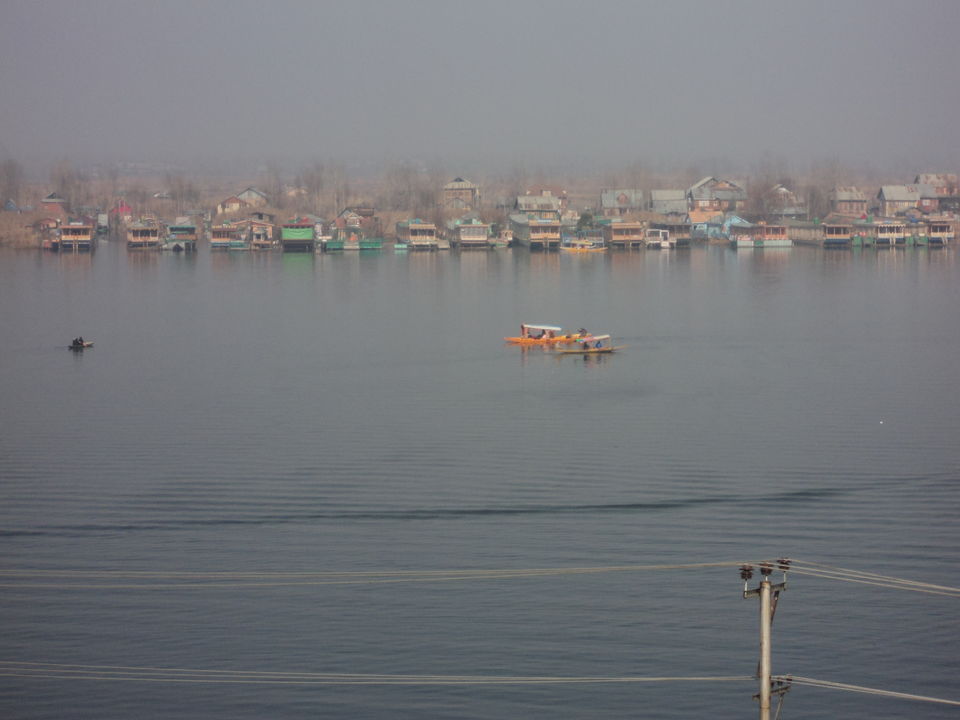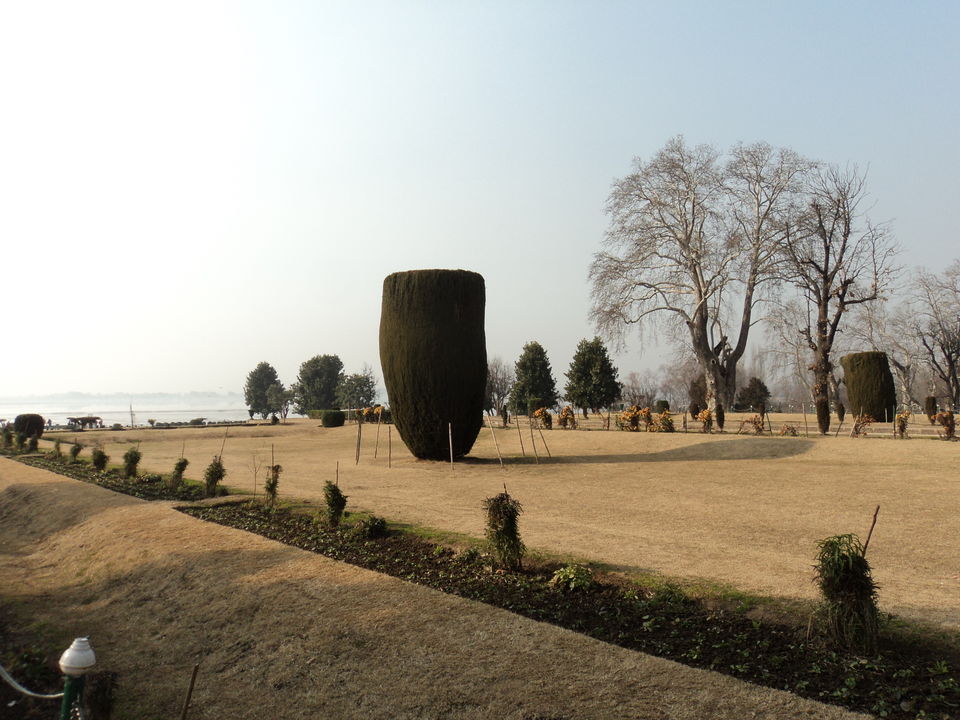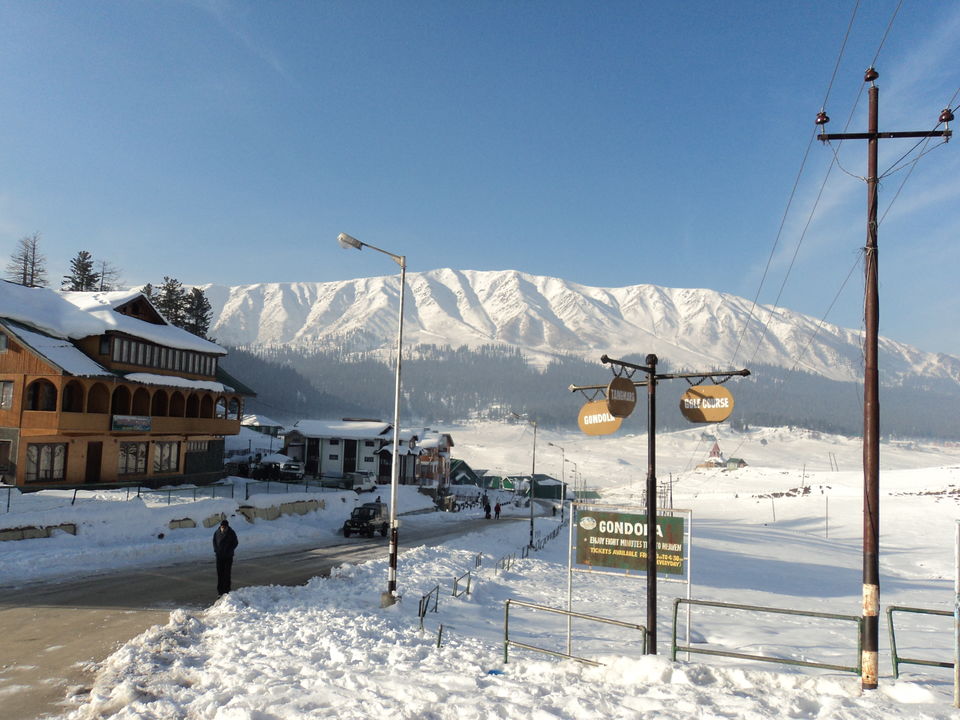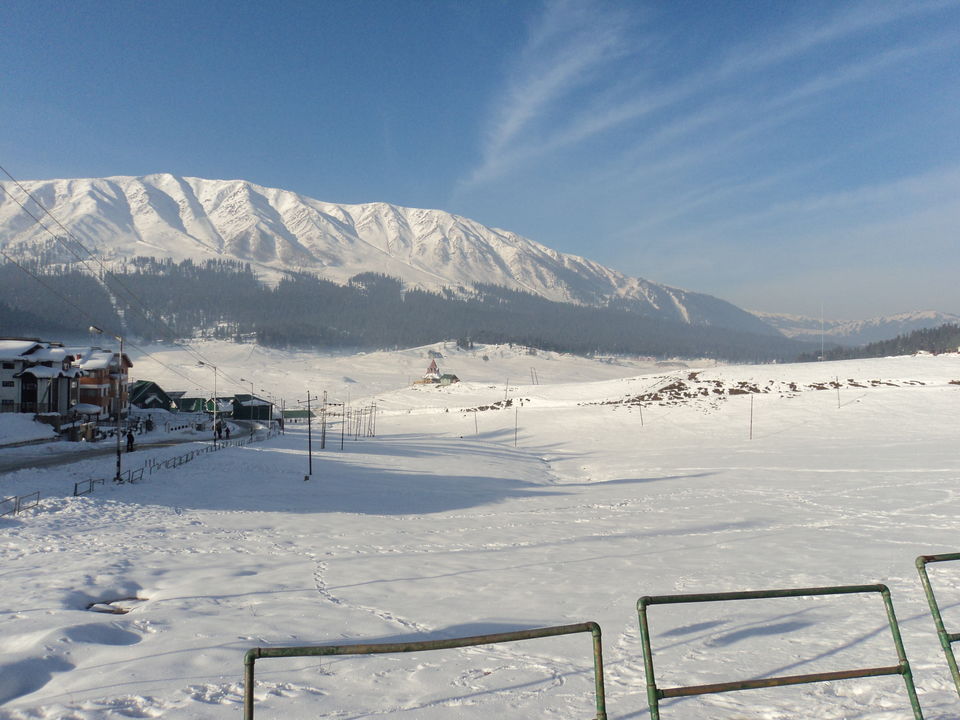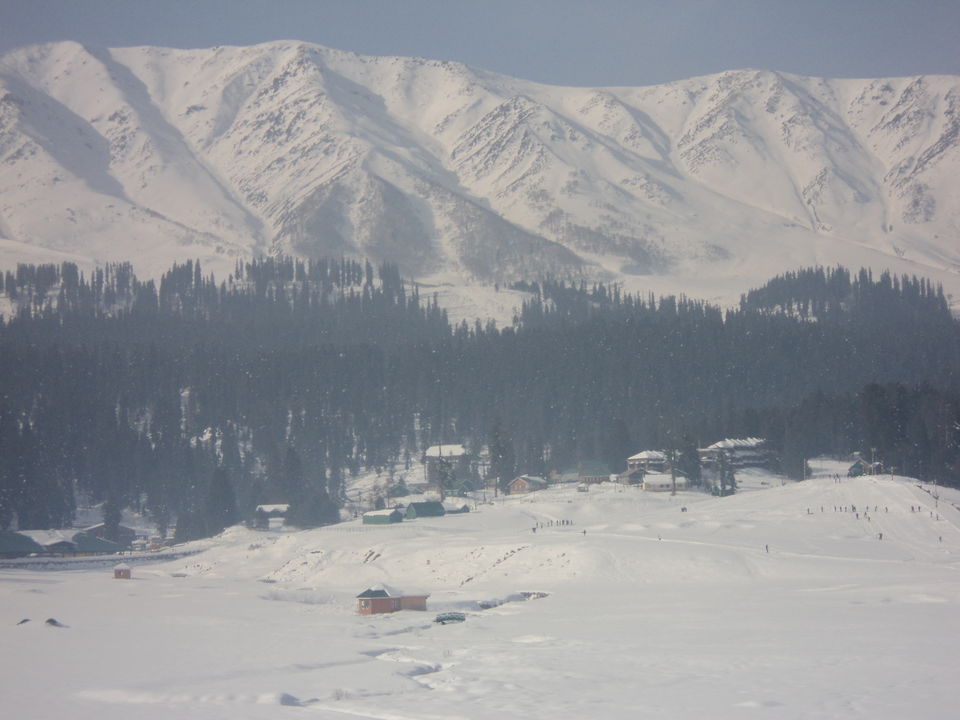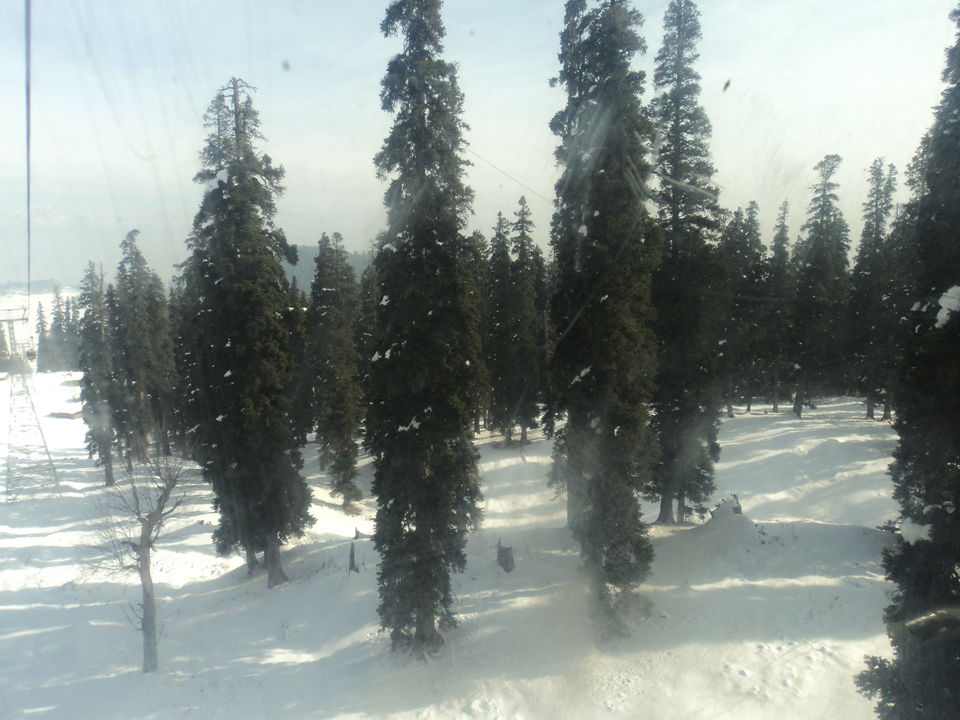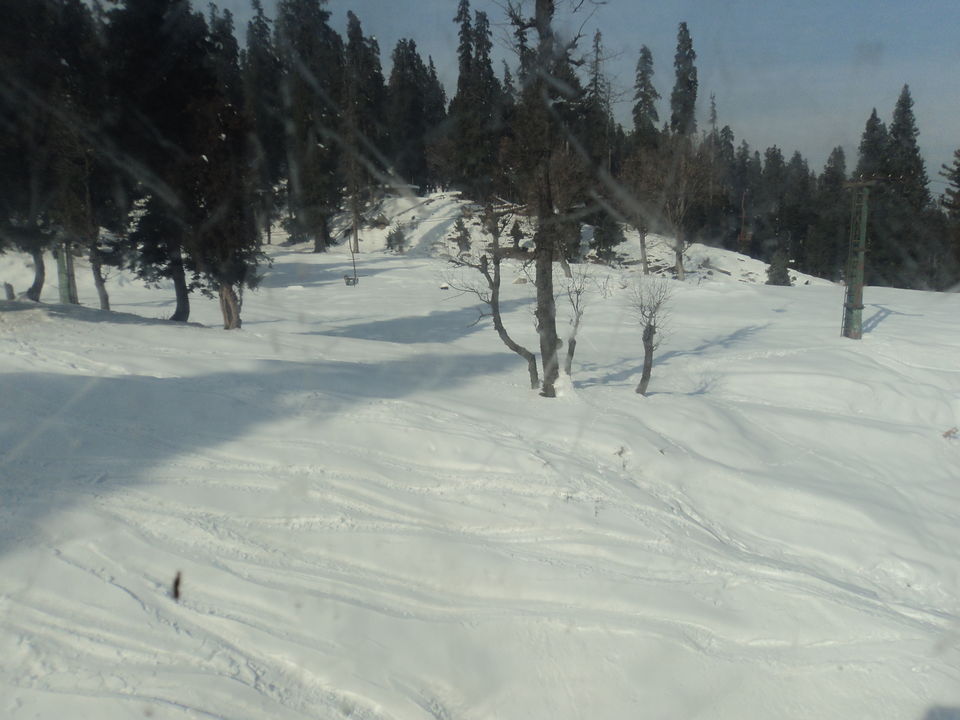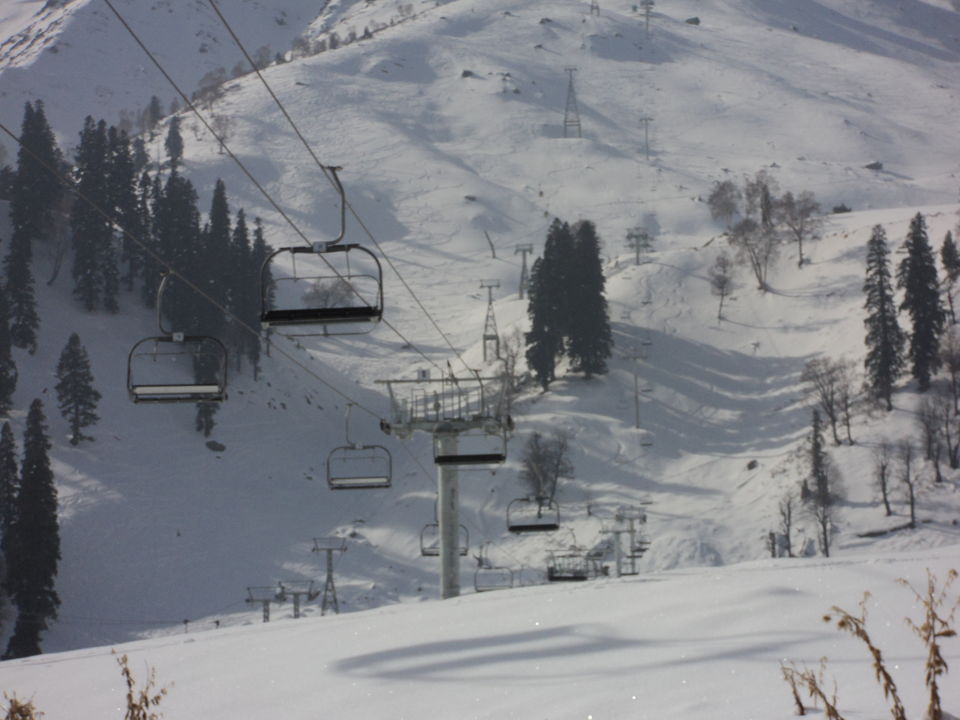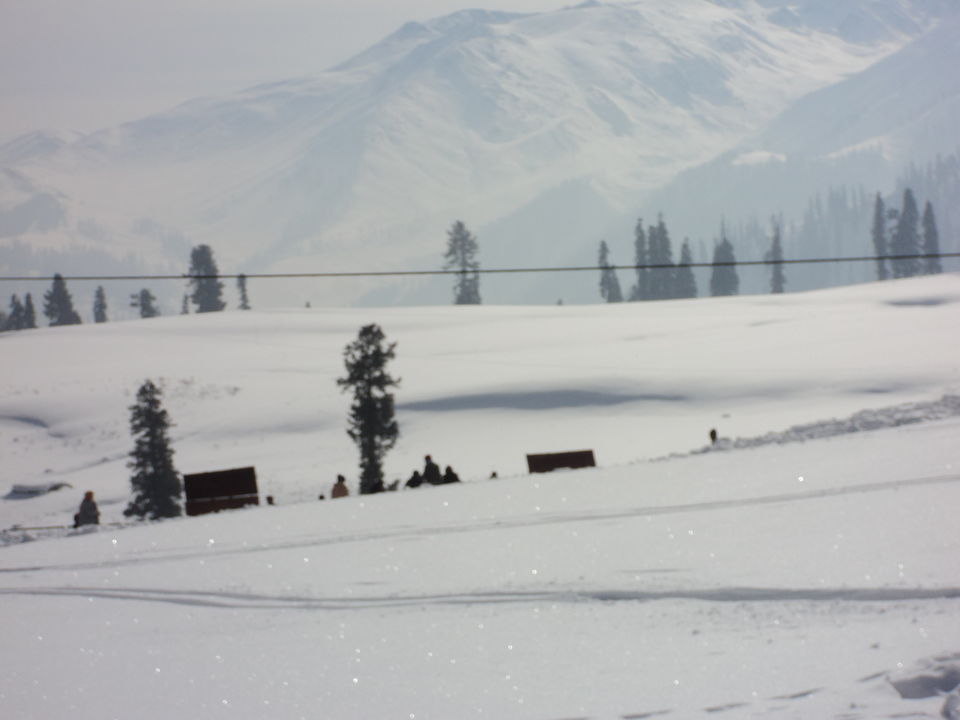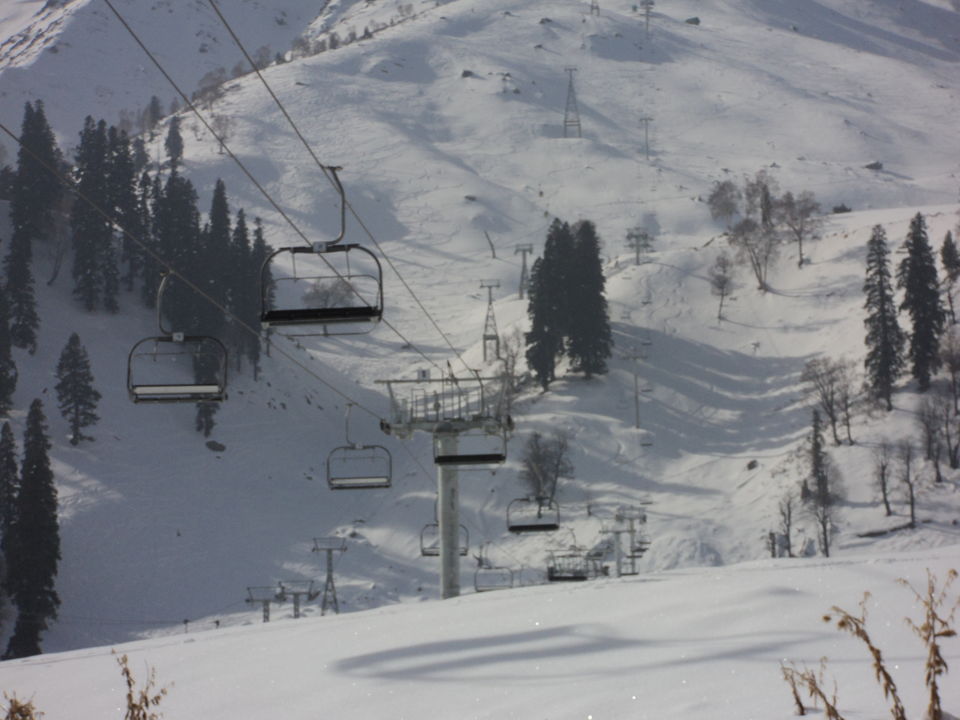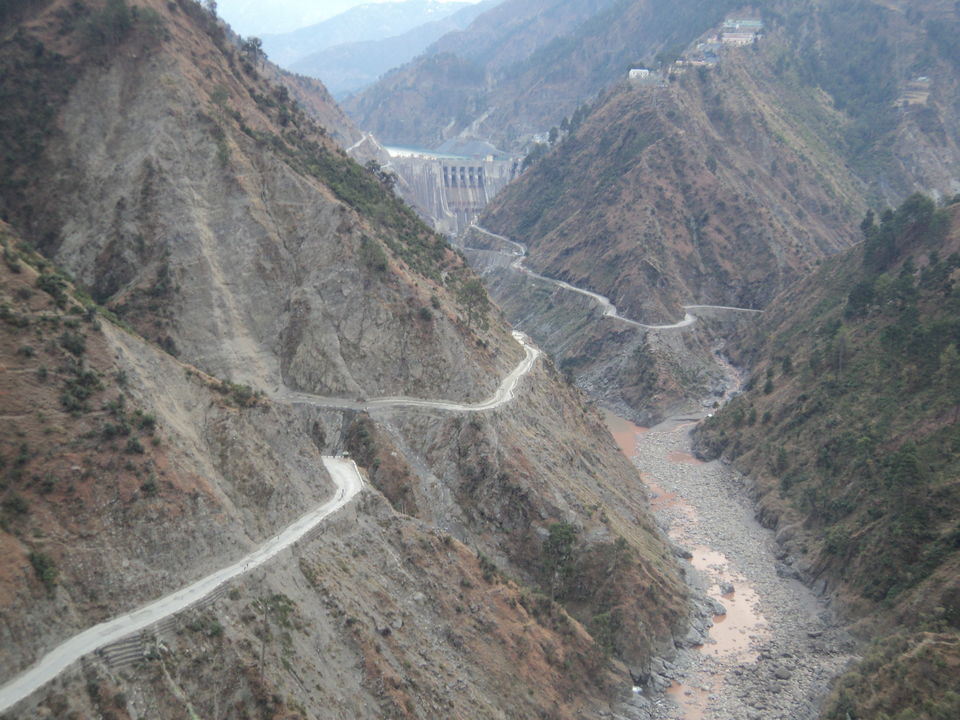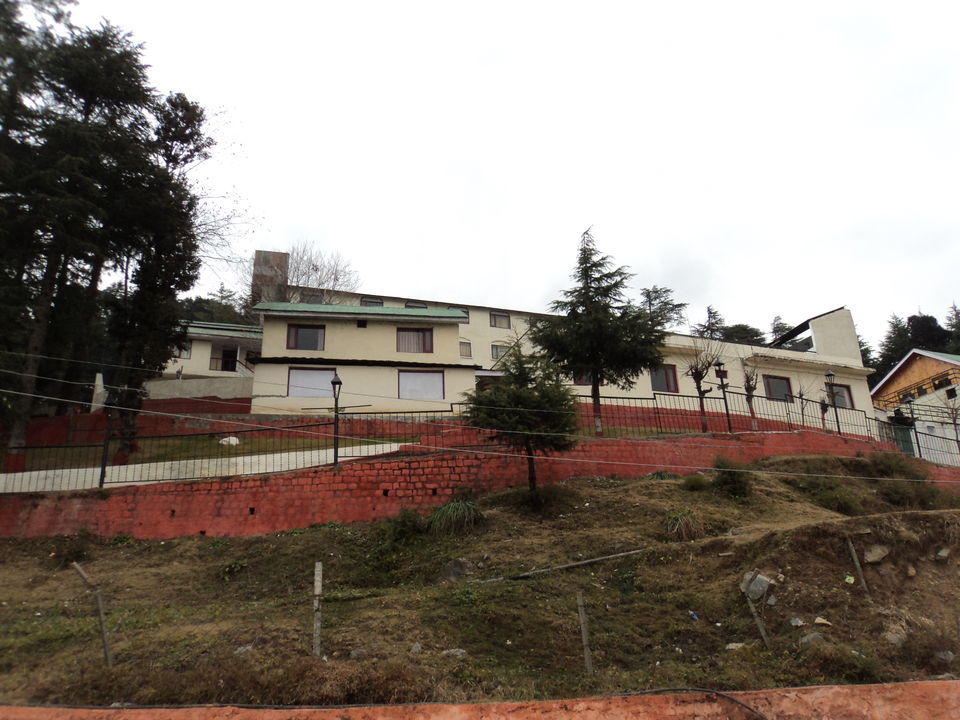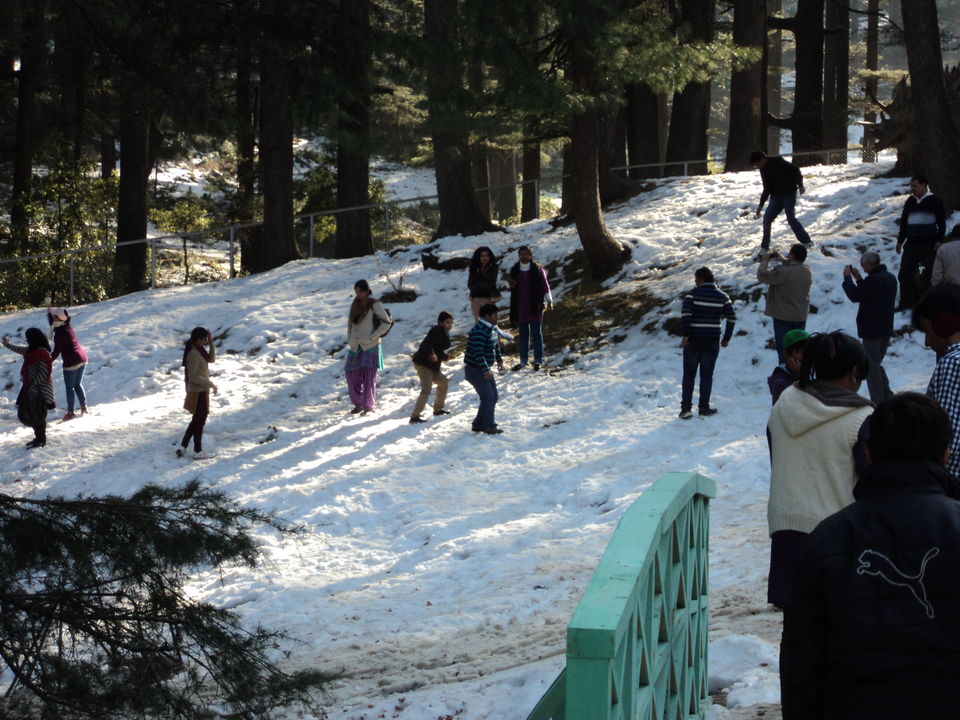 It's a matter of 2 years ago in Dec.2012 when I with my 3 other friends planned a trip to Kashmir. I asked him about the estimated budget for this trip , so he told me it will cost around 28,000 INR for 4 pax i.e. 7,000 INR per pax.
During this trip, first we visited to Mata Vaishno Devi temple in Jammu. We reached to Jammu by train. It was very cold at that time. We spent around 1 night in Jammu and then next day morning, after getting freshen up, we bored our cab to Srinagar as we hired a private Innova in 13000 INR for whole trip. If you are going to Srinagar then their are 2 ways to go :
(a) Either take a flight from anywhere in India
(b) Or, by road trip through NH-1 which is about 300 km in distance and will take around 8-9 hours to reach there from Jammu.
So, we opted the second method due to budget constraint. That was very hilly road and it was so much adventure. First we halt at " Patnitop" hill station for 15 minutes. For, the very first time you can see snow in PatniTop only. After that we left to our destination i.e. Srinagar. After few times, our driver took the halt at a Dhaba (Restaurant) where the 'Rajma Chawal' is very famous enriched with pure desi ghee. They were very yummy. ( Must try it )
Then around 9 'o'clock we reached to Srinagar and it was very difficult for us to find out a good decent hotel at that time. But our driver helped us and we got a double room in and around 500 bucks due to off season. The temperature was -1' Celsius at that time.
Next morning we got ready and left for the city tour of Srinagar. There we visited to Dal Lake, Shankaracharya Temple, Nishat Garden, Mughal Garden, Lalbagh market and then come back to our hotel. After that next day, we will left for "Gulmarg" which is ultimate scenic paradise for travelers. There, we were enjoyed Skiing, Played with Snow etc.
On next day, we went to Pahalgam Hill station. There is not so much there but we experienced the first ever " Snow fall" of our life of which the experience was so ultimate. THen next day we left for Jammu to catch our train to Delhi.
My Recommendations for Travelers :-
Always take proper clothes in every season, while planning trip to Jammu & Kashmir.
In Kashmir, there is a big problem of food, so always carry substitutes with yourself like Biscuits, Cakes, Wafers etc.
In some areas, shortage of drinking water is also there, so carry a water bottle with yourself.
The market is closed around 7 pm and that area is very much sensitive so always try to reach you hotel before that time.
Don't try to be so familiar with local people over there as they may not respond to you properly.
Must try Shikara ride in Dal Lake. The experience will be awesome.
Gulmarg is a very ideal place for honeymooners.
Wherever you go in Kashmir, you should always use and polish your negotiation skills.
Be in yourself and don't litter any where as it will temper the beauty of that place and someone may object on it.
If you are going by road, then you must cross "Jawahar Tunnel", which is working alternatively for either side of vehicles, so plan your trip accordingly by asking your cab/bus driver.
Some good shopping destinations in Srinagar and Pahalgam.
You can try Skiing and Gondola ride in Gulmarg.
At the end, it's a very good and must place to visit at least once in a life time.