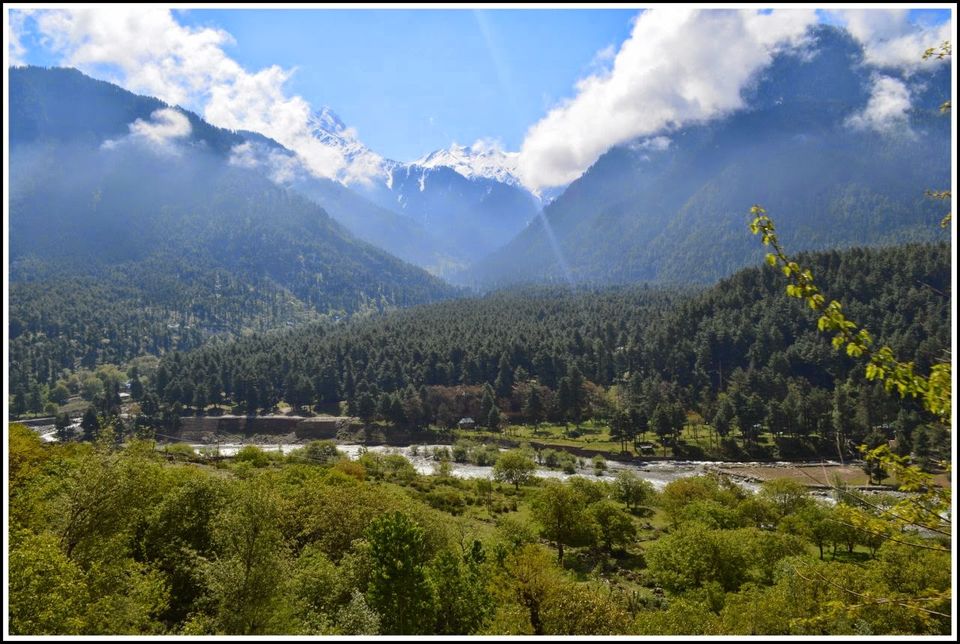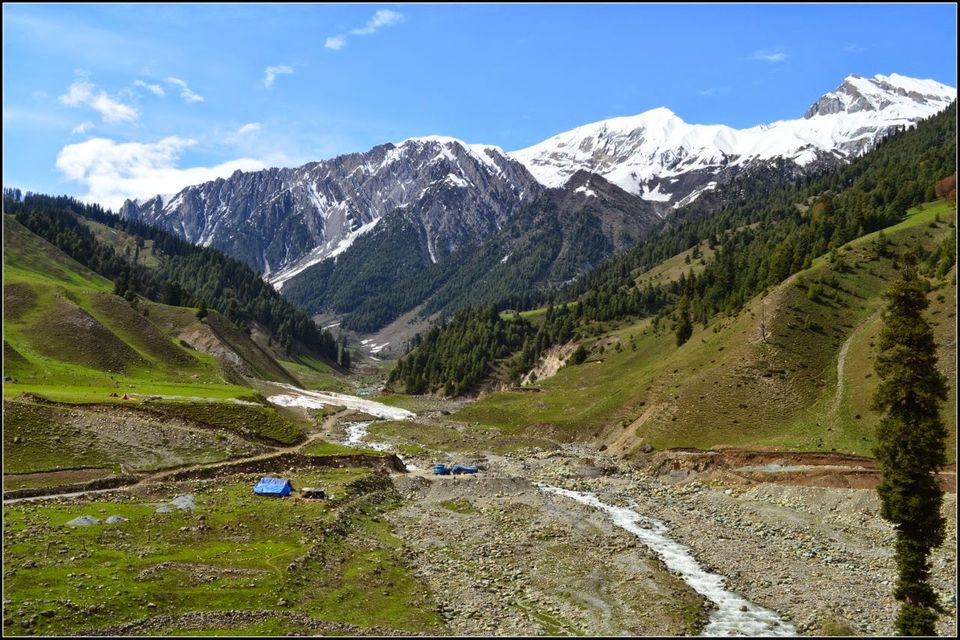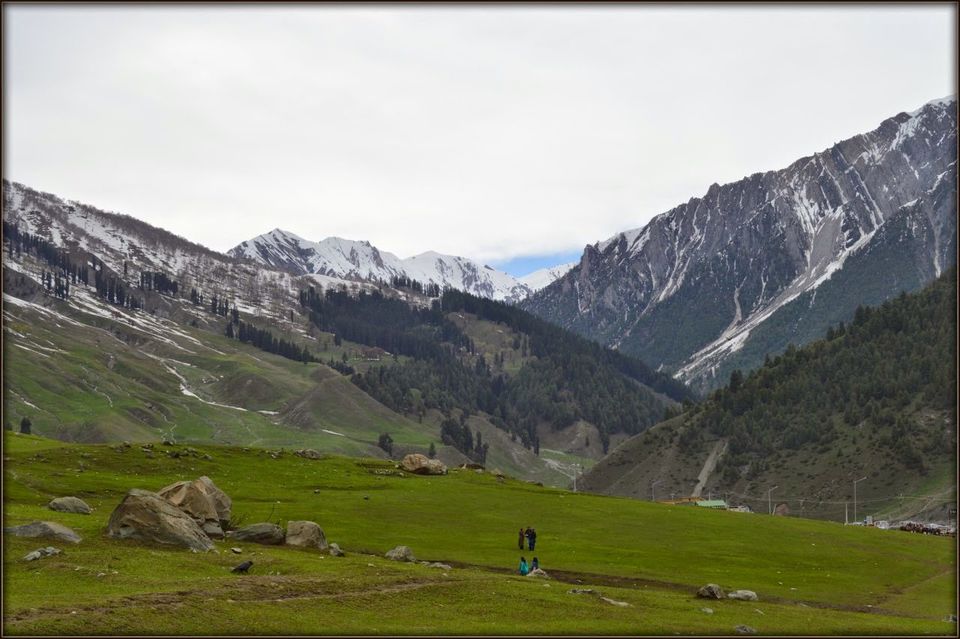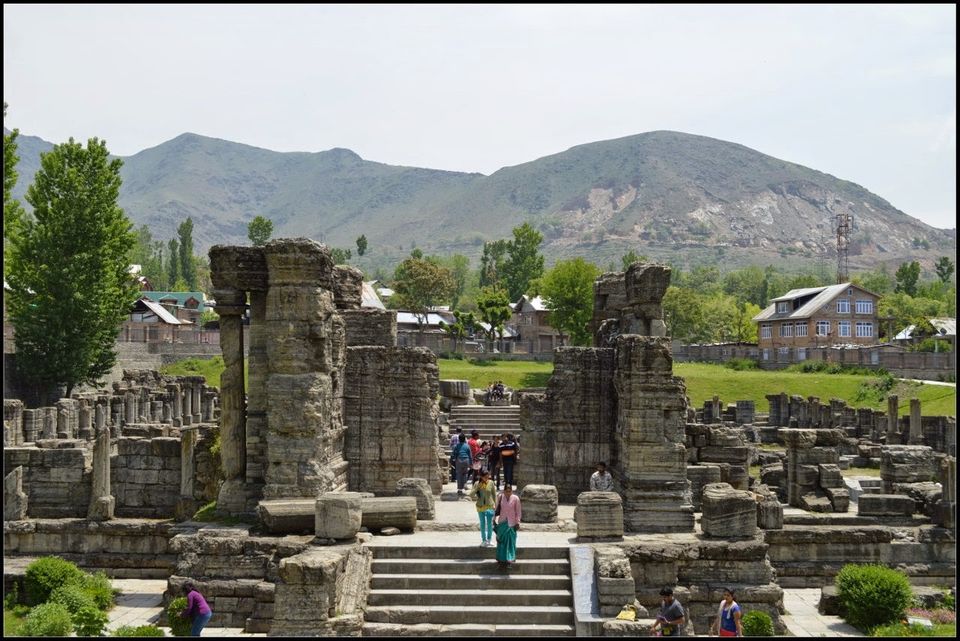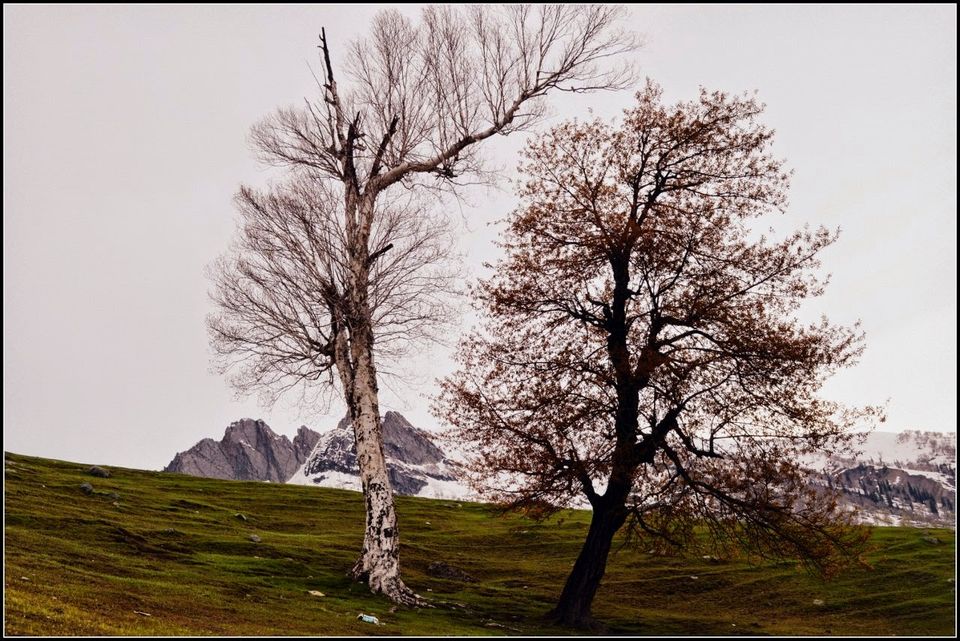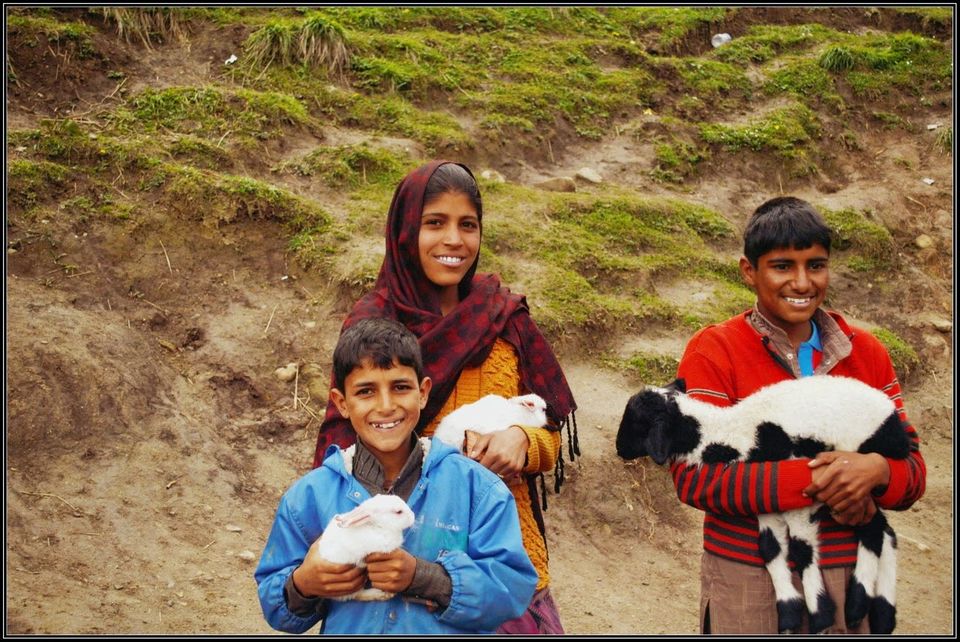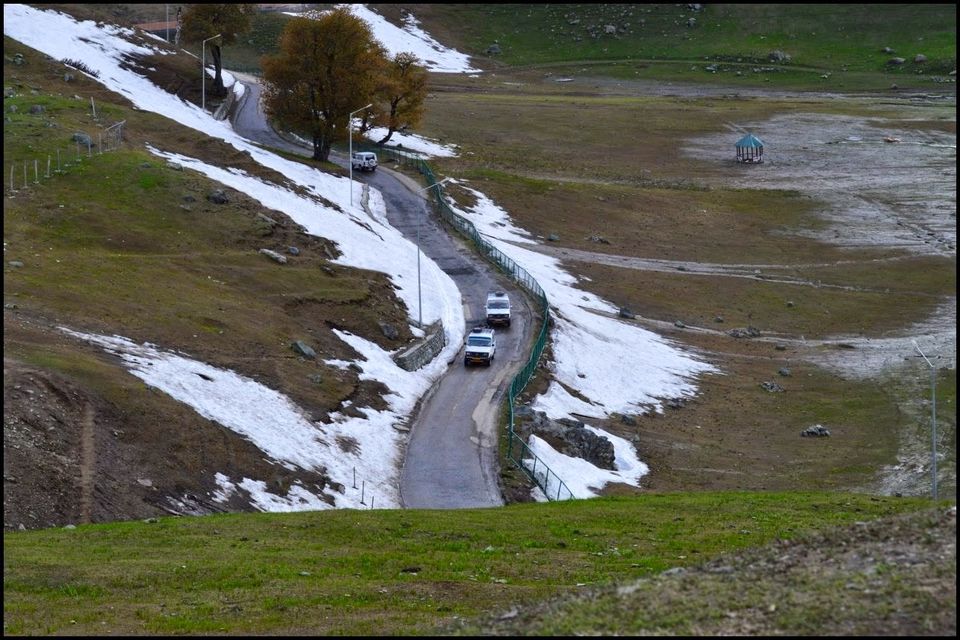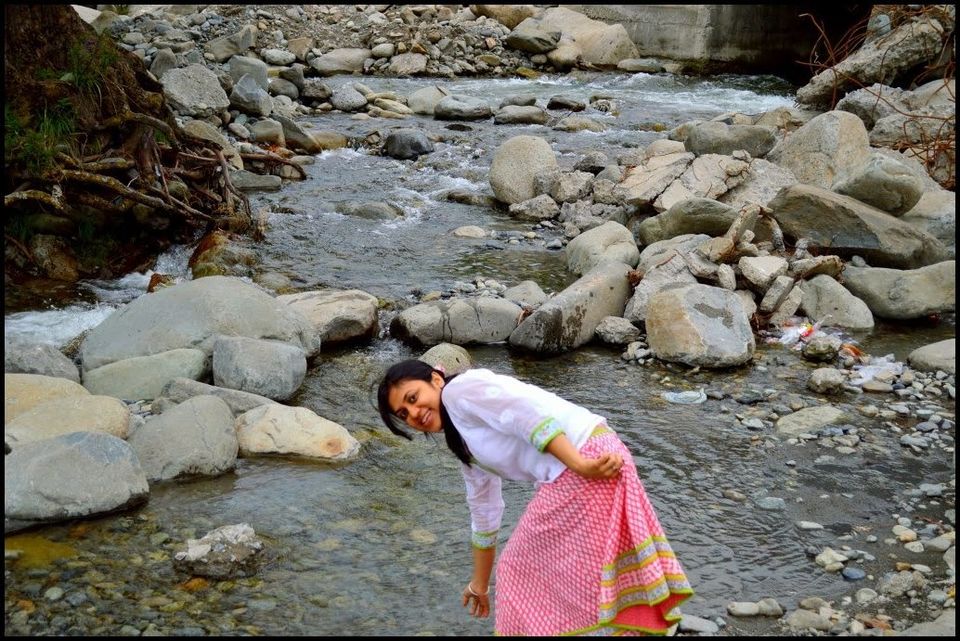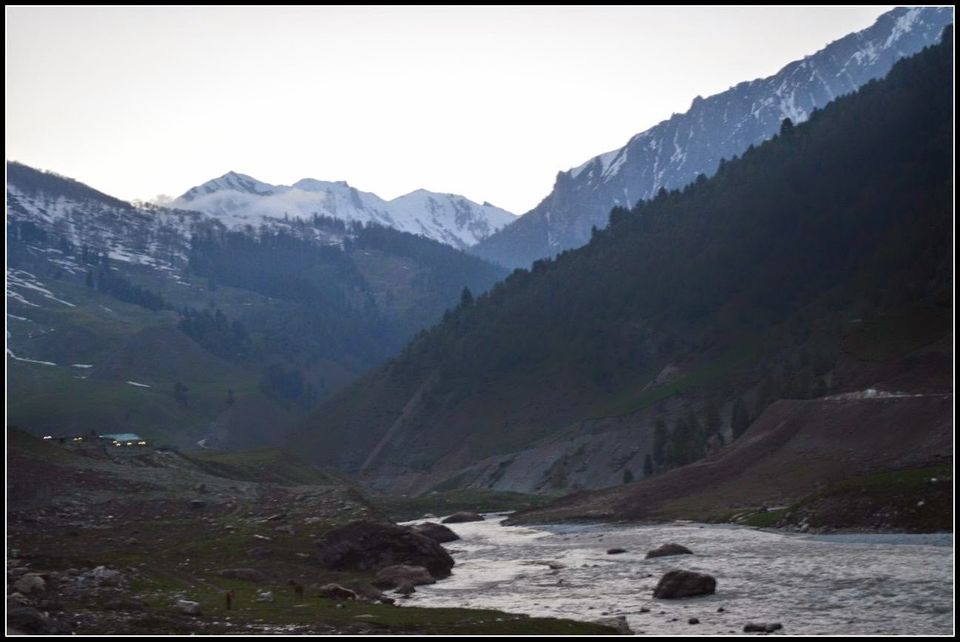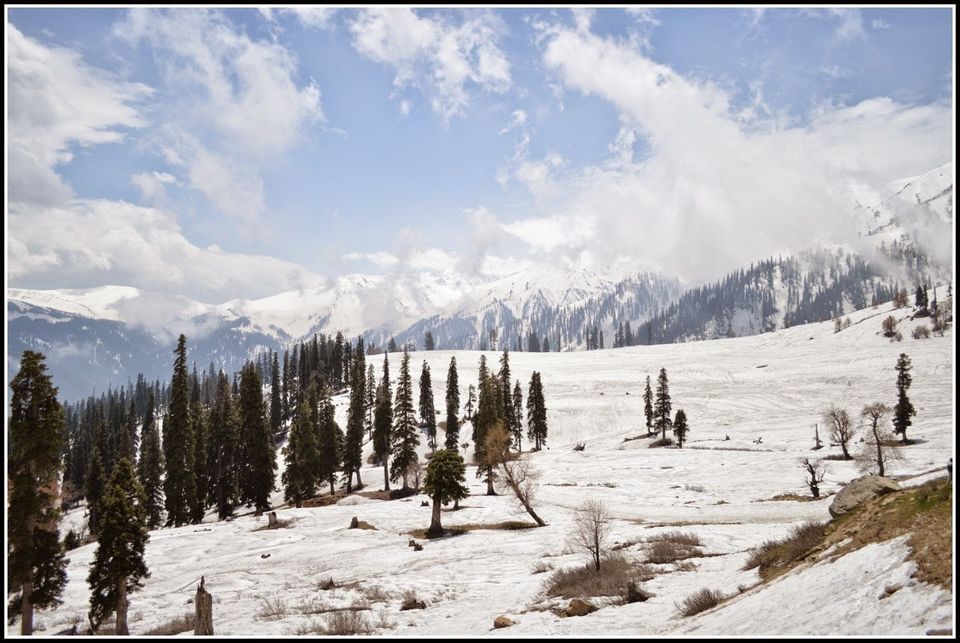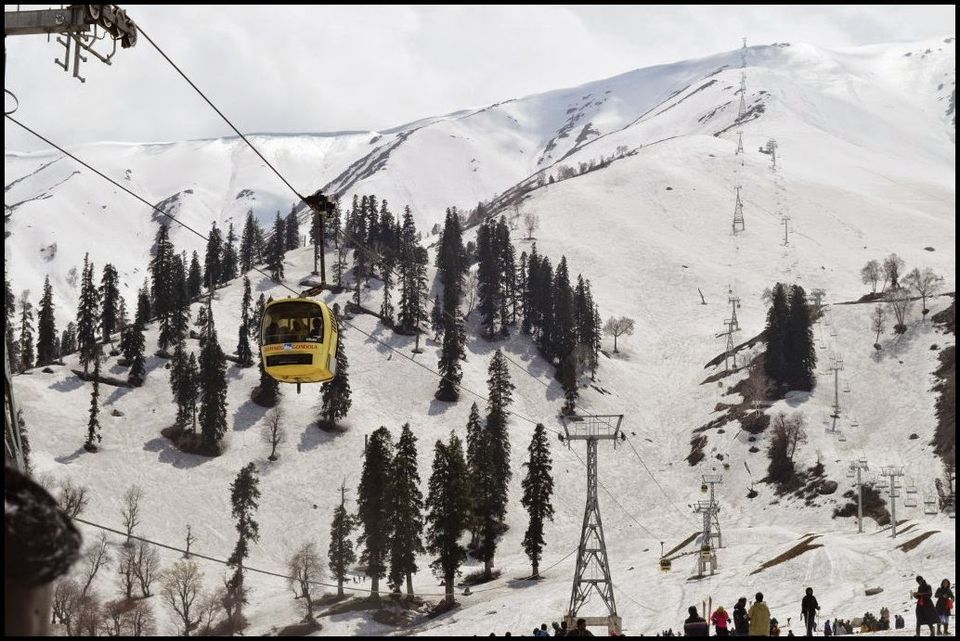 Well, in this part, I would let the pictures do most of the talking. Some jaw dropping scenic places of Kashmir coming up.
Pahalgham
Pahalgham the shepherd's valley is approximately 77kms from Srinagar. On the way you could see the Saffron fields and visit the Awantipura Temple. You could also treat yourselves to the Kashmiri Kahwa by stopping over at a dhabha. Kahwa is basically a tea prepared by boiling green tea leaves with Saffron strands , Cinnamon bark and Cardamom in water. This aromatic drink leaves you completely refreshed.
Pahalgham, one of the picturesque towns in Kashmir, is the favourite place for shooting of bollywood movies. There are various spots here like the Chandanwari, Baisaran, Aaru and Beetab Valley. If you have less time you should atleast visit the Baisaran valley which is also called Mini Switzerland. You could hire a pony to take you there or trekk enjoying the pine trees and snowclad mountains around.
On the way to Baisaran, you would meet locals willing to let you pose with their white rabbits and sheep in return for some money. I got myself a picture clicked with a cute rabbit.
Gulmarg is the Skiing destination of India having a two stage Gondala ride. As the Gondola (cable chair) moves up, you leave behind the greener pastures and get closer to the whiter, snow covered regions of Himalayas. Everywhere your eyes go, there is just snow, snow and only snow. As if vanilla ice cream was spread unevenly over chocolate brownie!
Stage 1 of Gondola is very crowded. There are various activities for tourists like skiing, snowboarding, sledging etc. Amidst this crowd and hurry to try out all activities, you might forget enjoying the view. If at all you manage sneaking some time to look around you would realize the place is so beautiful that for a moment you forget you are in India. I couldn't do the 2nd stage but I have read it offers a breath taking view and is relatively less crowded than the stage 1.
Sonmarg
Sonmarg meaning the 'Meadow of Gold' is a hill station at distance of 87kms from Srinagar. I stayed in Hotel Snowland which was surrounded by huge magnificent mountains on all sides and Nallah Sindh flowing in its backyard.
In Sonmarg there is an exciting trekk to Thajiwas Glacier. However, I gave it a miss. I didn't want to end my trip with another over crowded tourist spot. Instead I started walking towards the adjacent hills, attempting to let the beauty of Kashmir sink in. As the sun prepared to set, I trekked to the nearby hills enjoying some blissful moments alone.
There are myriad things that will again draw me to Kashmir. But undoubtedly the peaceful, serene & untouched beauty of Sonmarg has won over my heart.