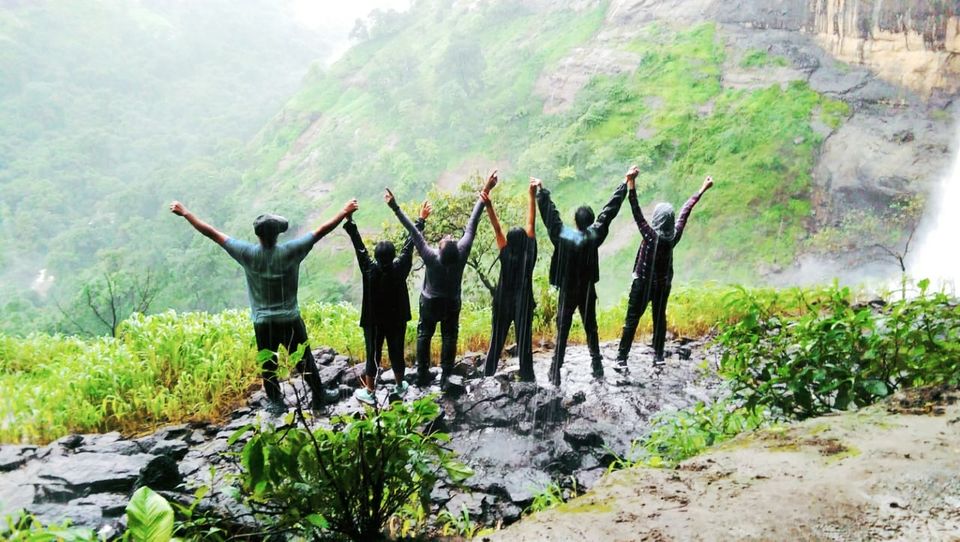 As the name Kataldhar suggests , the flow of this waterfall is killing in terms of force. I saw this event happening on Facebook and seeing the videos I knew it was going to be a deadly experience, but I had to do it!
We were a group of 20 people in a batch. We left from Pune early morning around 6:30 AM and reached the base village at 9 AM. From there it is a 30 mins trek to the top which is rappelling start point. Trek is medium level. After briefing about safety by the instructors, rappelling started one by one. Meanwhile others could enjoy the spectacular view of valley and do photography.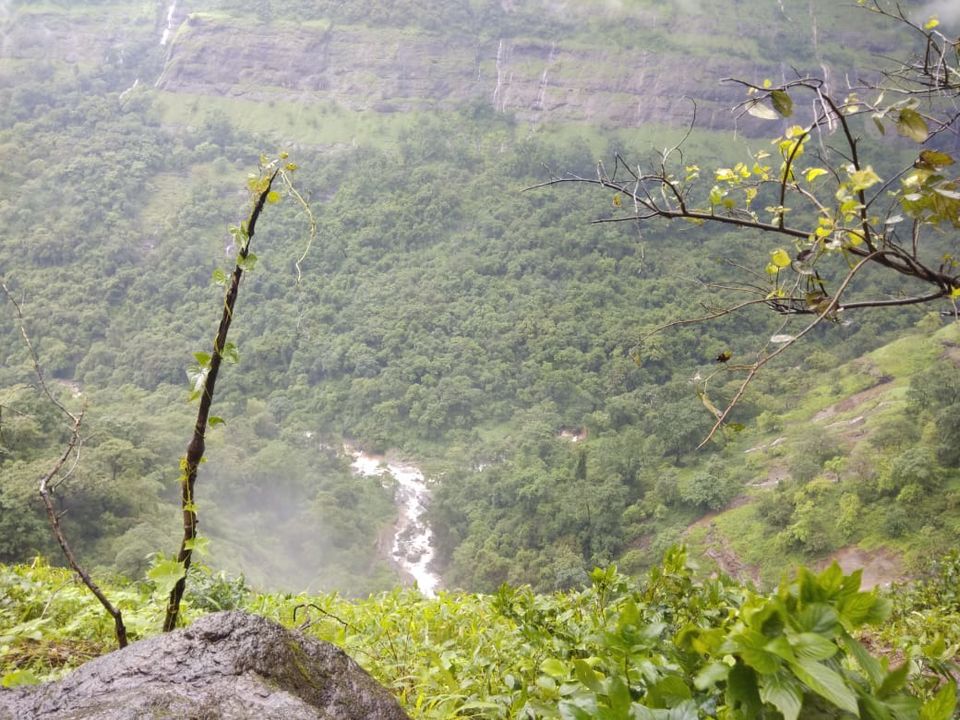 I was very scared initially, even though I had done rappelling once before in Manali, but this was different as there was a heavy waterfall right beside when you are rappelling. Also the surface was slippery and it was from a great height. This rappelling event is about 350 feet and an overhang of more than 100 feet. But trust me its totally safe, the organizers maintain complete safety and also they guide you properly.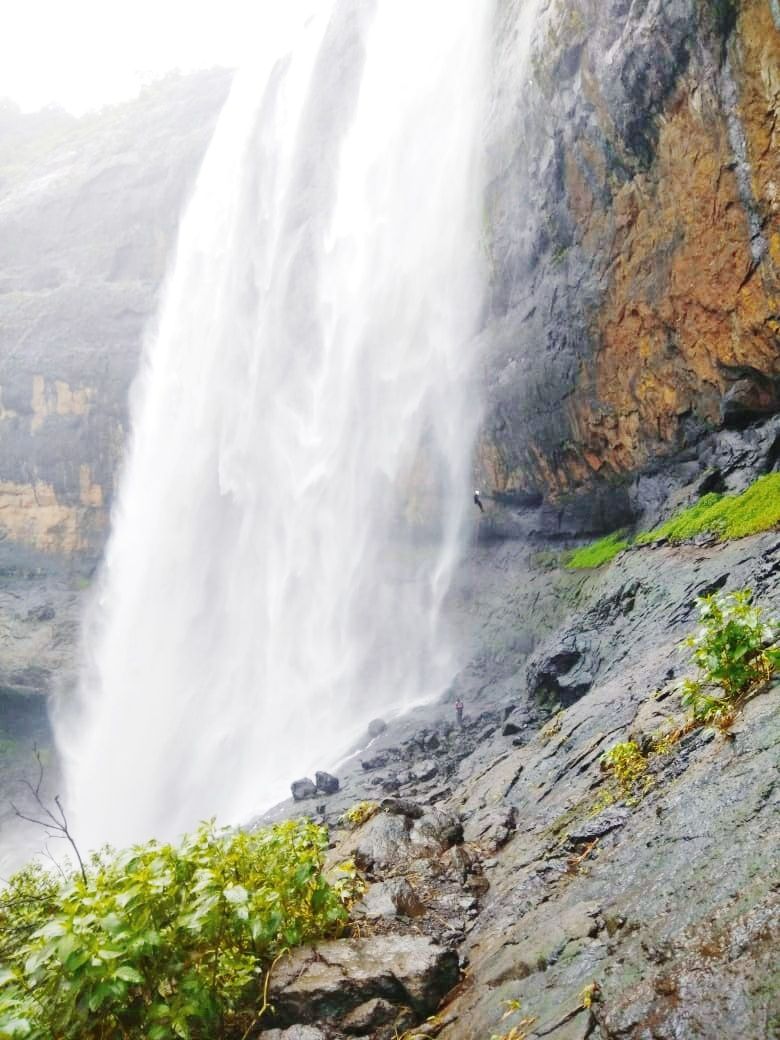 Best time for this is monsoon. If you are an adventure junkie, then you should definitely try this. Its one of the most exciting adventure sports I have ever done. That feeling of hanging in middle of a waterfall, with water splashing around you, its just you with your rope and sheer beauty of nature and that feeling is out of this world. At the end it feels like a free fall for about last 100 meters where you can just hang and feel the gravity doing its work for you! This is definitely once in a lifetime experience, go for it. You can thank me later! Seize the moment and take the fall, you will never regret it!