Hurray….Here it comes again a new adventure of nature with my friends. I feel that when beautiful things/people appear in front of you, you will be defeated by yourself, thoughts and imaginations emanate into your mind and make you to compose or narrate the best feelings or moments you endlessly faced. So that you can feel and remind them forever when they are not with you. Through travelling I have got what I was waiting for, loads of happiness, best friends and life filled with loads of love around nature.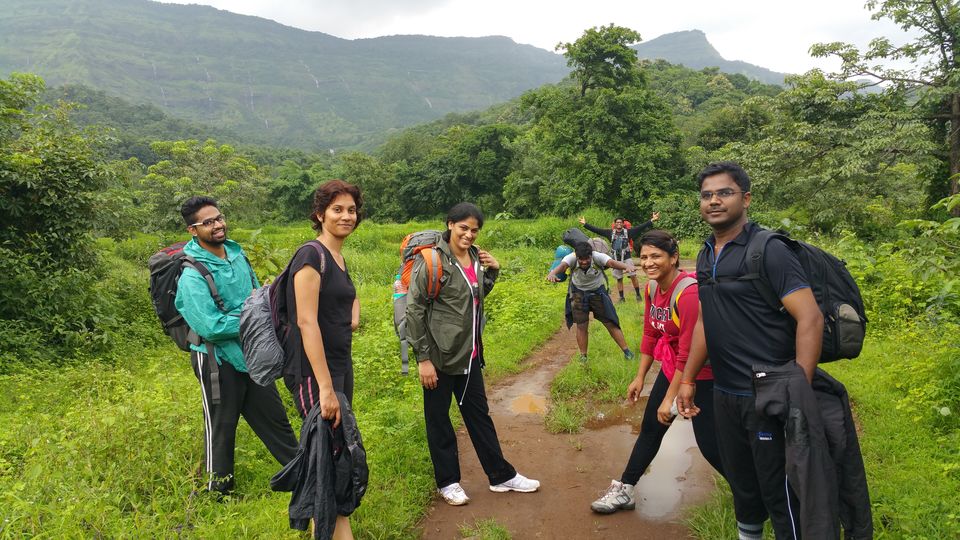 Bhivpuri is a town in karjat and its 2 hours and 20 min from Pune.
We took train from Secunderabad to Karjat, from there we traveled in MMTS local train to reach Bhivpuri; its just 5 minutes from Karjat station and MMTS available in every 20 min.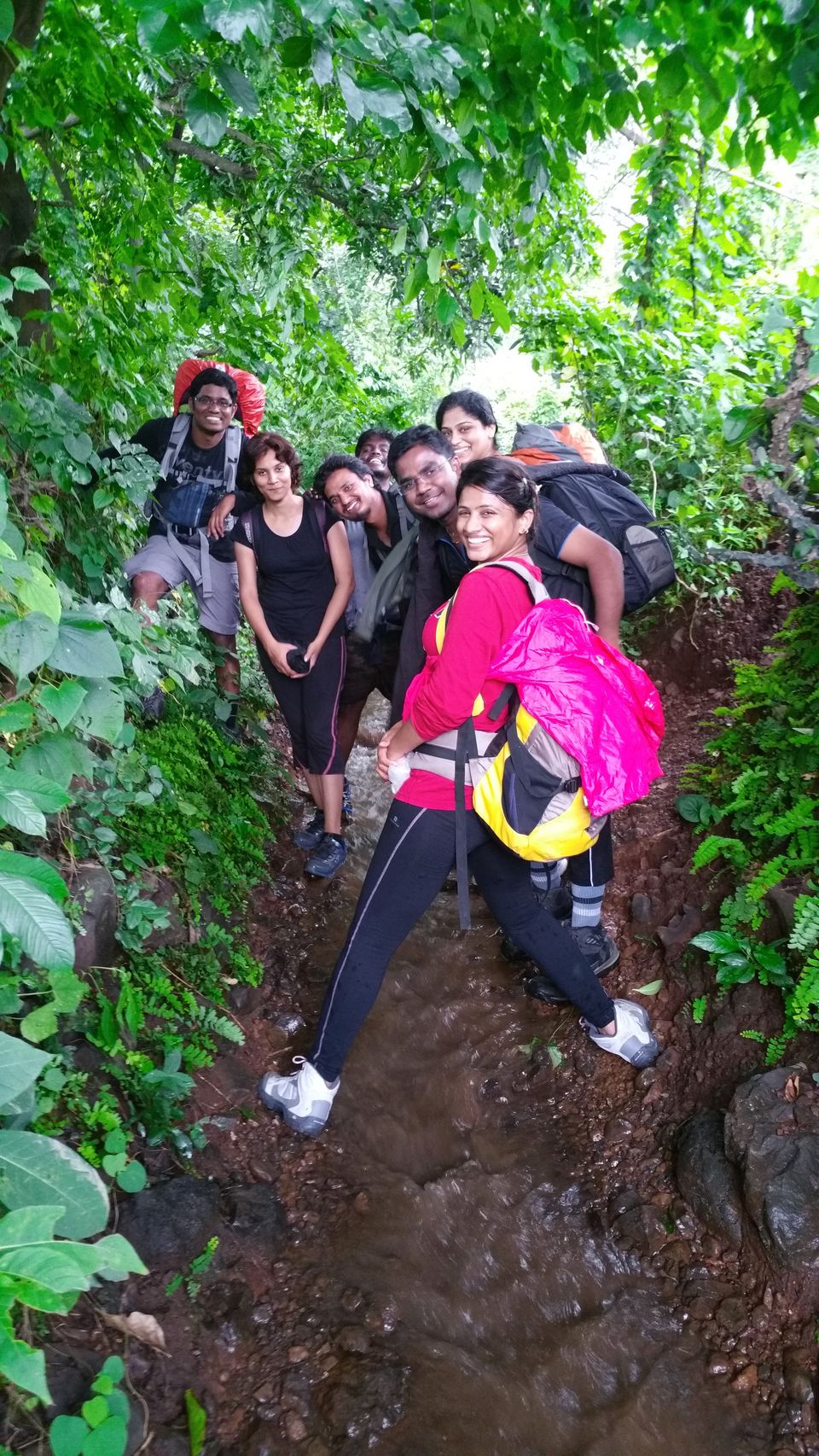 When we were in trek it was raining that entire path filled with greenery, watery ways and obviously I could say this as an inexplicable connection to the marvel of nature with all the atmosphere. It's like strong everlasting desire to fall into nature and it dragged me there to breath in the lap of heavenly nature. It's like the ultimate waiting for a hopeful feeling to be happening right now. It's a wonderful moment and It's really an amazing time, yeah, let me put it in famous words "Zindagi na milegi dubara dostho". Let's explore the unknown nature and relish the scenario for the whole time.
Plan your trip:
Book your slot before one week of your travel
Have extra pair of shoes and cloths, you cont expect when its going to be rain.
Carry tents, night stay in forest in tents with camp fire is excellent you should experience it.
Carry covers to keep your wet cloths.
Don't throw trash in forest its our nature we have preserve it.
Meetup app:
If you want travel as a group of unknown people who are too good at heart and carrying same kind of passion as you these are the best ones i say,
You might have got a question where would I find these groups didn't you? I will tell you:
Download Meetup app from play store, you will find all the meets they planned. You find itinerary of the trip, cost and payment link along with dates. Just select meet you like, do RSVP, go to payment and do it, that's it you will added to the move list in the trip. You will receive a call one week before your travel and they will give information on where you have to meet, travel details and necessary things to carry along with you for the trip.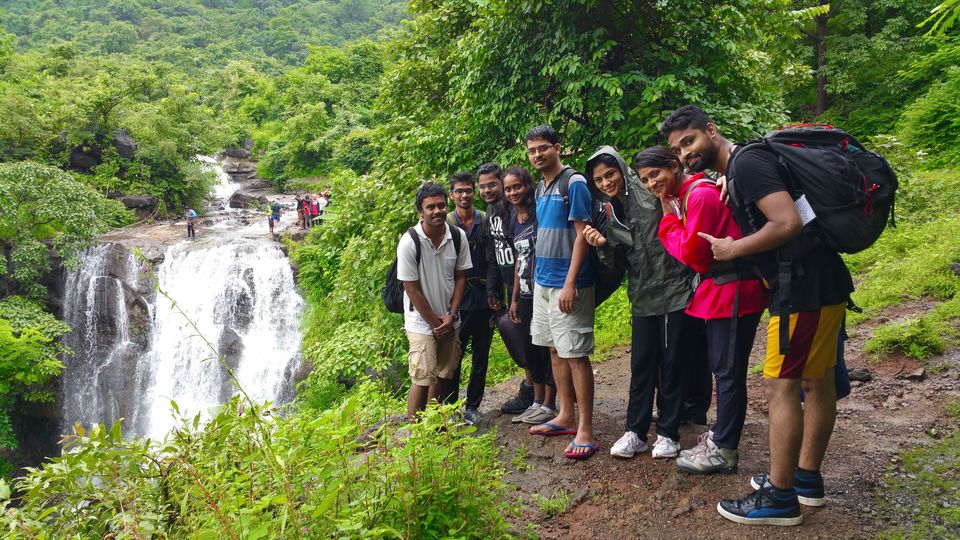 We have been through an travel organisation called GHAC http://www.ghac.in/ (Great Hyderabad Adventure Club). Its a great travel organisation, they will organize treks all over India, this is another organisation I traveled, HTC ( Hyderabad Trekking Club, http://www.meetup.com/thehtc/) and would love to travel more....
This is obviously a special trip for me, where I have met this fellow and became friends of life time, will meet some people randomly and they will become your best in your life..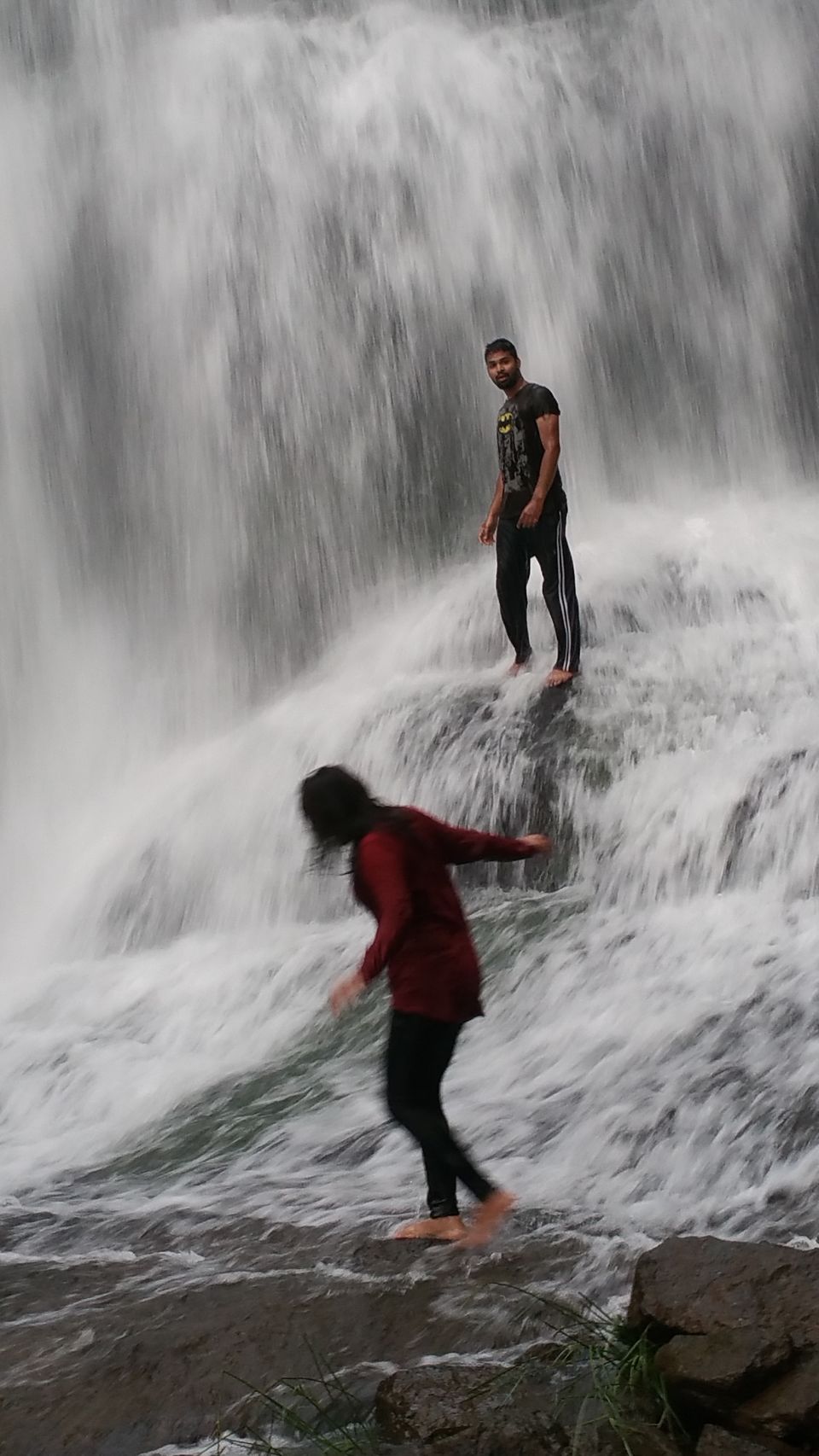 Our journey starts here:
We started on Friday evening from Secunderabad station by Mumbai express, we reached Bhivpuri by 12 PM by next day, we reached village by 1 PM, we had our lunch and started trek to that waterfall, lots of fun in the way, selfies, chit chat, :)... We reached waterfall by 3 PM, when we saw waterfalls we couldn't able stop our self to get into water, we played up to 5 PM and we started trek to camp site, its on the top of the water fall. As soon as we reached our camp point, started pitching tents, lightened bonfire and then started raining. We ran into the tents and its done. We came and started lightening and had this scene that night many times.
Bonfire and songs; Sundari madam song and our team singer Bharani songs wow no words to explain, we got our dinner at 8 PM, rice, roti, aloo, daal and papad- nice dinner served by people at Bhivpuri, it was tasty, our night end up with raining. But it was amazing with the sounds of the water fall, the power of pounding water dazzles and birds sounds. It was a splendid evening time over there in the forest with all the surroundings.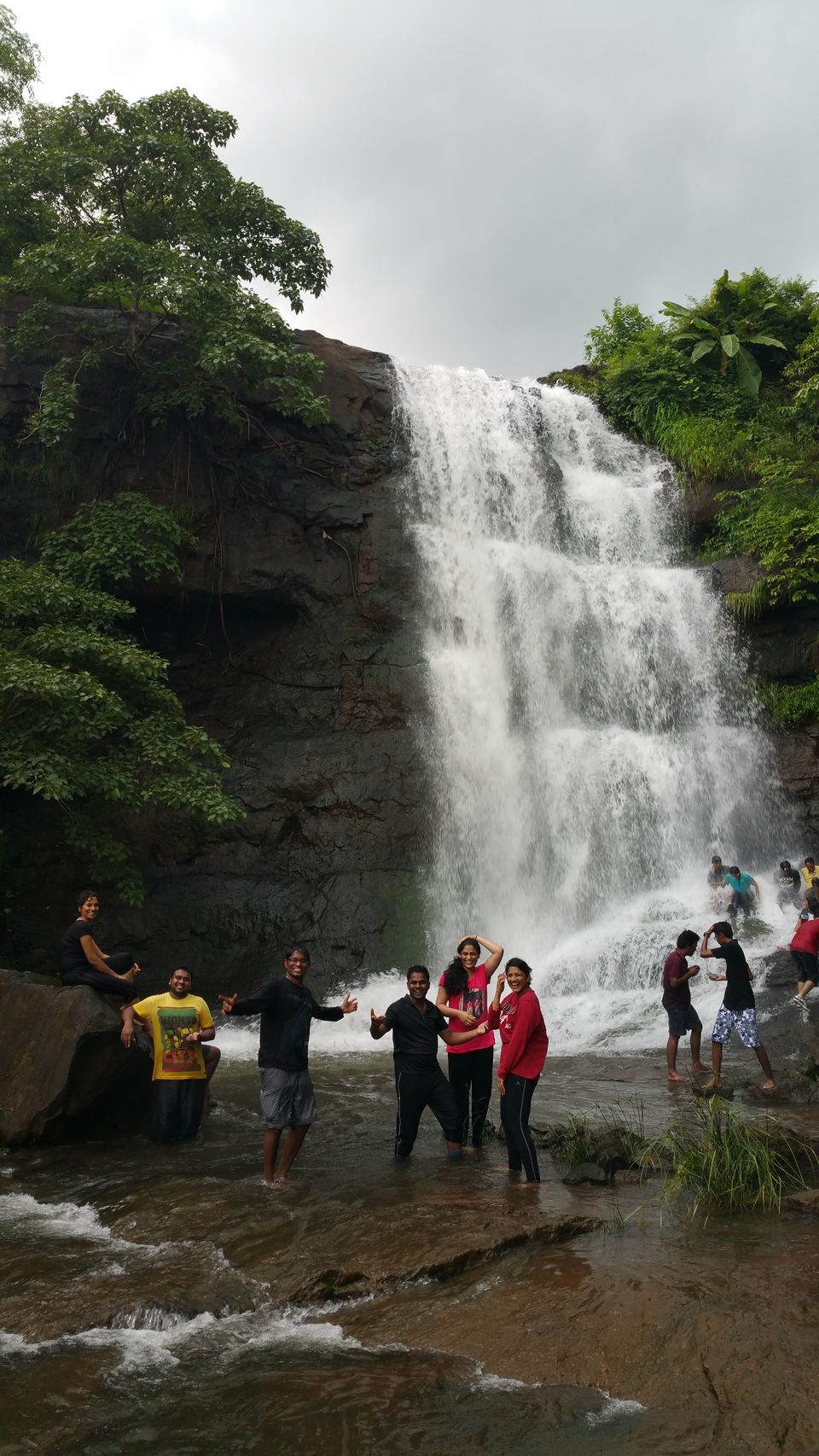 The next morning started with sound of birds, waterfall and foggy, green nature is so lovely na. Some times you can't find words to explain what you are feeling at your heart at that time, isn't it friends?. Finally its rappelling time, we got freshen up and packed things and back to waterfall.
If you are planning to do rappelling; June, July, August and Sep. time could be best to experience and for sure you will have a great time over there. Raining, drizzling, vegetation and smokey foggy weather with birds cawing and water falls sounds in the forest - wooww... Gives you a nice adventurous moments forever.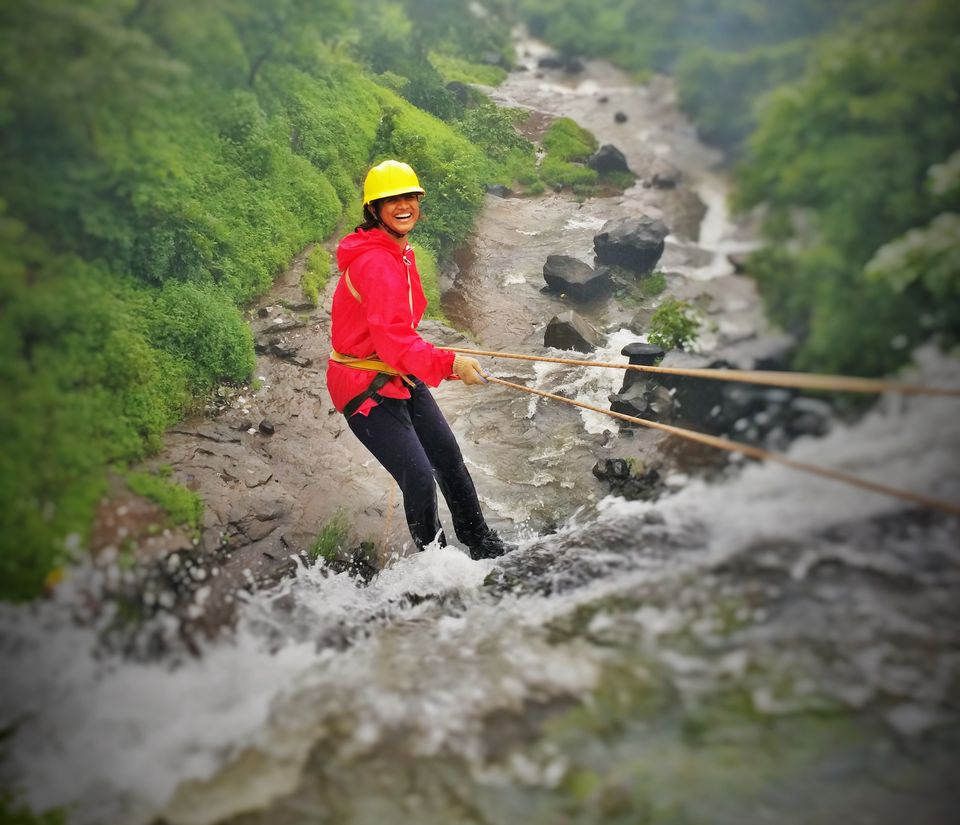 We have done our rappelling by 10 AM: Had a great and wonderful experience for the first time by this event with all the cliffs and and other holding safety stuff. Although, Initially it was little terrified and am some what afraid of heights too,but in the end a fantastic experience of the whole time. Really you wont know what it is until you get into or tried or experienced it. And for sure I would love do it again.
Had our breakfast got some energy and started playing in water- the water fall sounds, showers, cold water and people over there and all the noises were really a nice time. Its lot of fun and i am never gonna forget this trip in my life time. Playing with the nature again a countless thrilling experience, whether it is the waves or a waterfall. Here it reminded the famous saying that think of "Your life as a waterfall, it may come crashing down at some point, and it may have it ups and downs, but in the end, it will continue its flow to reach an unimaginable point of location".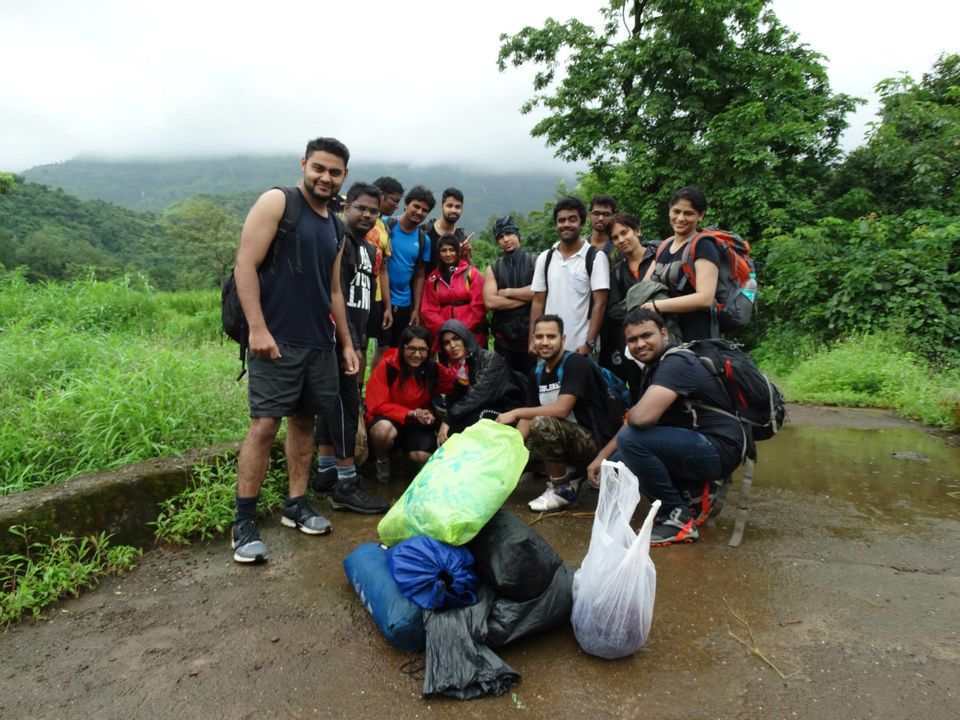 Finally its the time, way to home, was little sad but the moments and memories had, are always treasuring and as usually I pray god that give me the strength and charisma to wander more places like this all over the world to have a blissful moments in life forever… I wish that all my friends to see again and giggle for another adventure.
Thanks to Our organizers, Rakesh and Jamila.
See you soon friends. Have a great time till then....:)
contact details:
Dimesh patel
Mumbai, contact : +91 9892974968
Rappelling lonavla:
contact: +91 9820242576