1. Started off from delhi with a travel group at around 7pm
2. Took a dinner break at murthal.
3. Slept the night and reached kasol at around 2pm .
Stay - kasol heights, kasol. (Mentioned in the location)
Pros of kasol heights:
a- Amazing view from your pucca tents.
b- Neat and clean basic amenities like proper washroom facilities and clean beds.
c- good food.
d- 2 km from Manikaran.
e- Very good place to get pictures clicked😎
f- If you are in a group you people like to dance then this camp has its own music system with a pool besides it.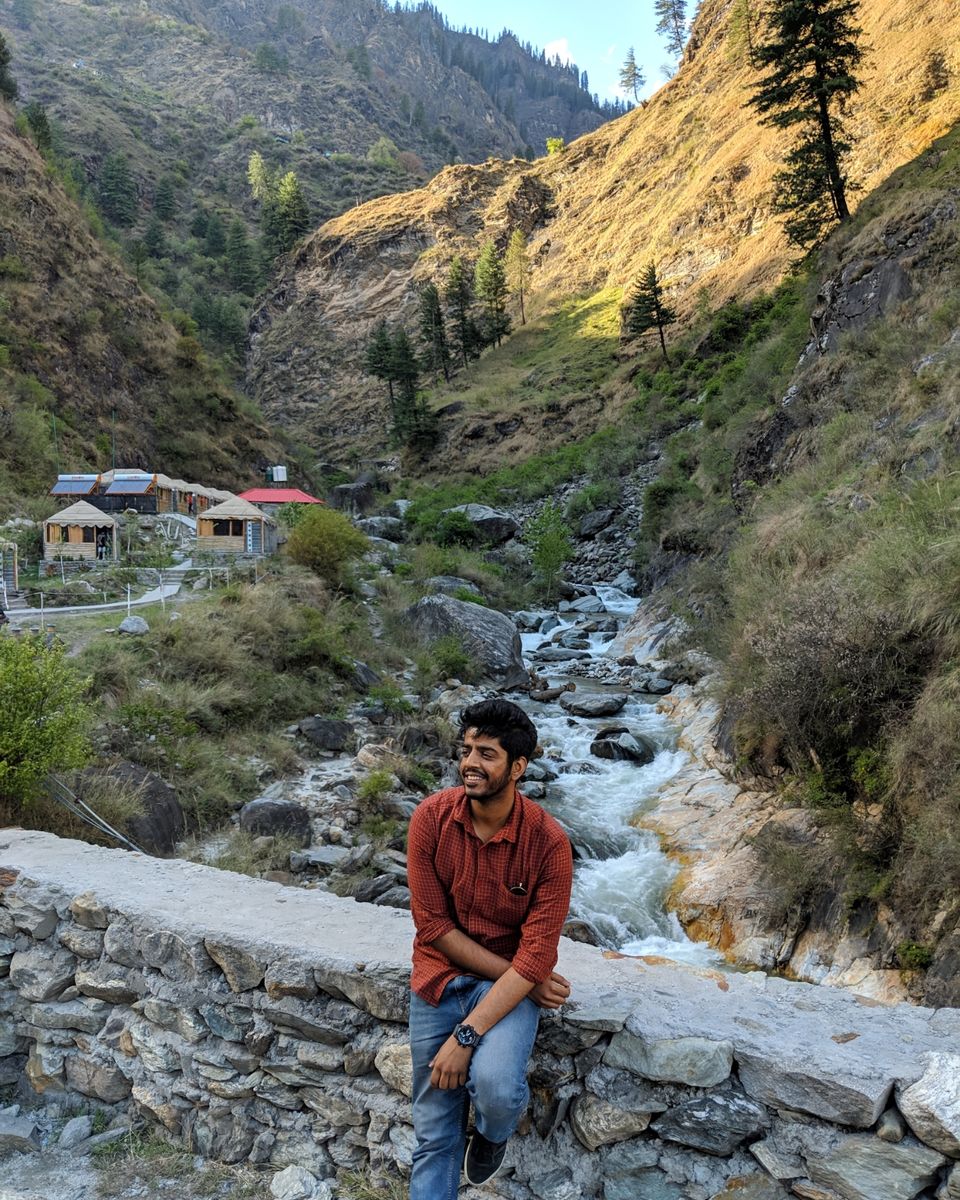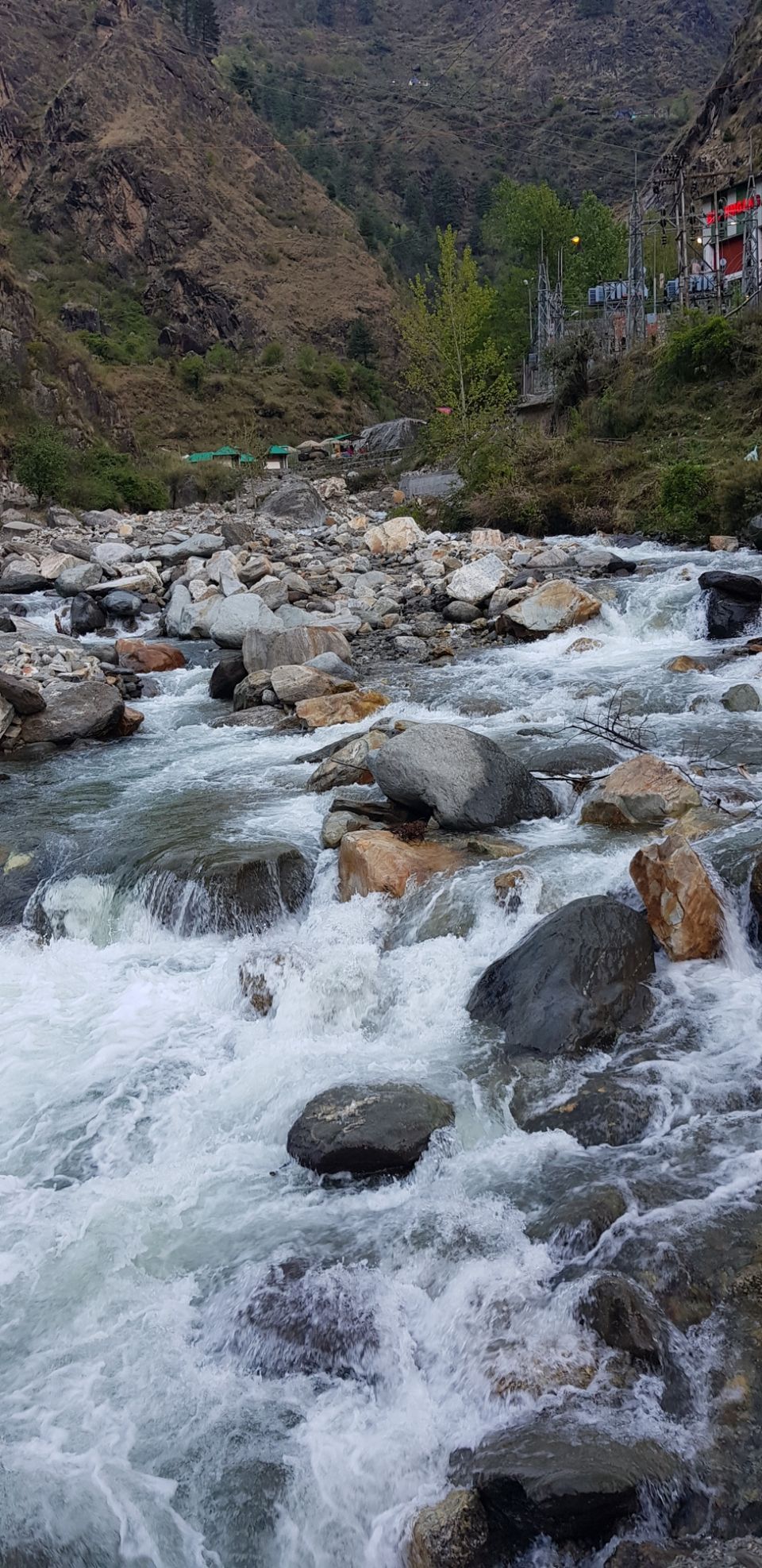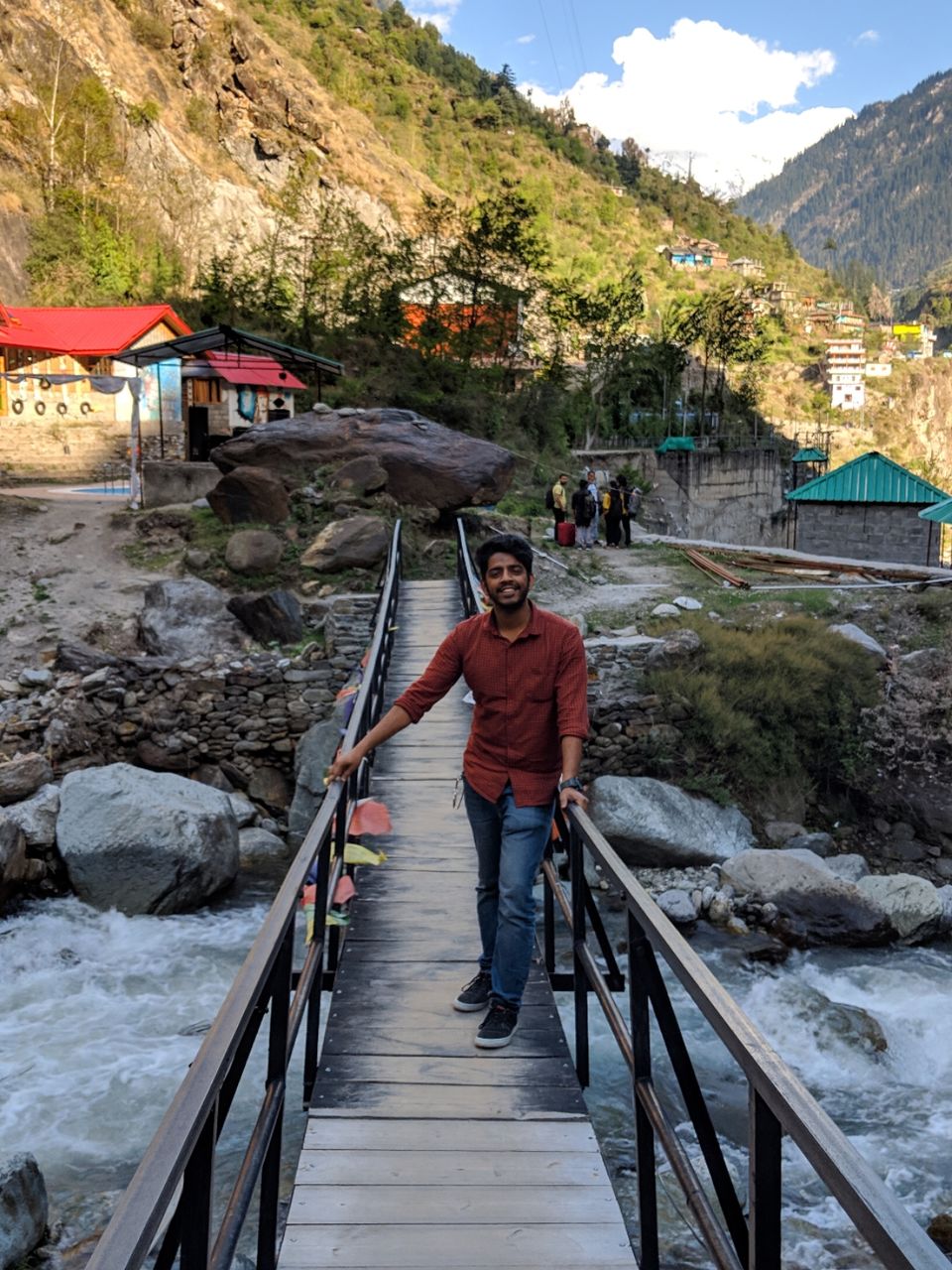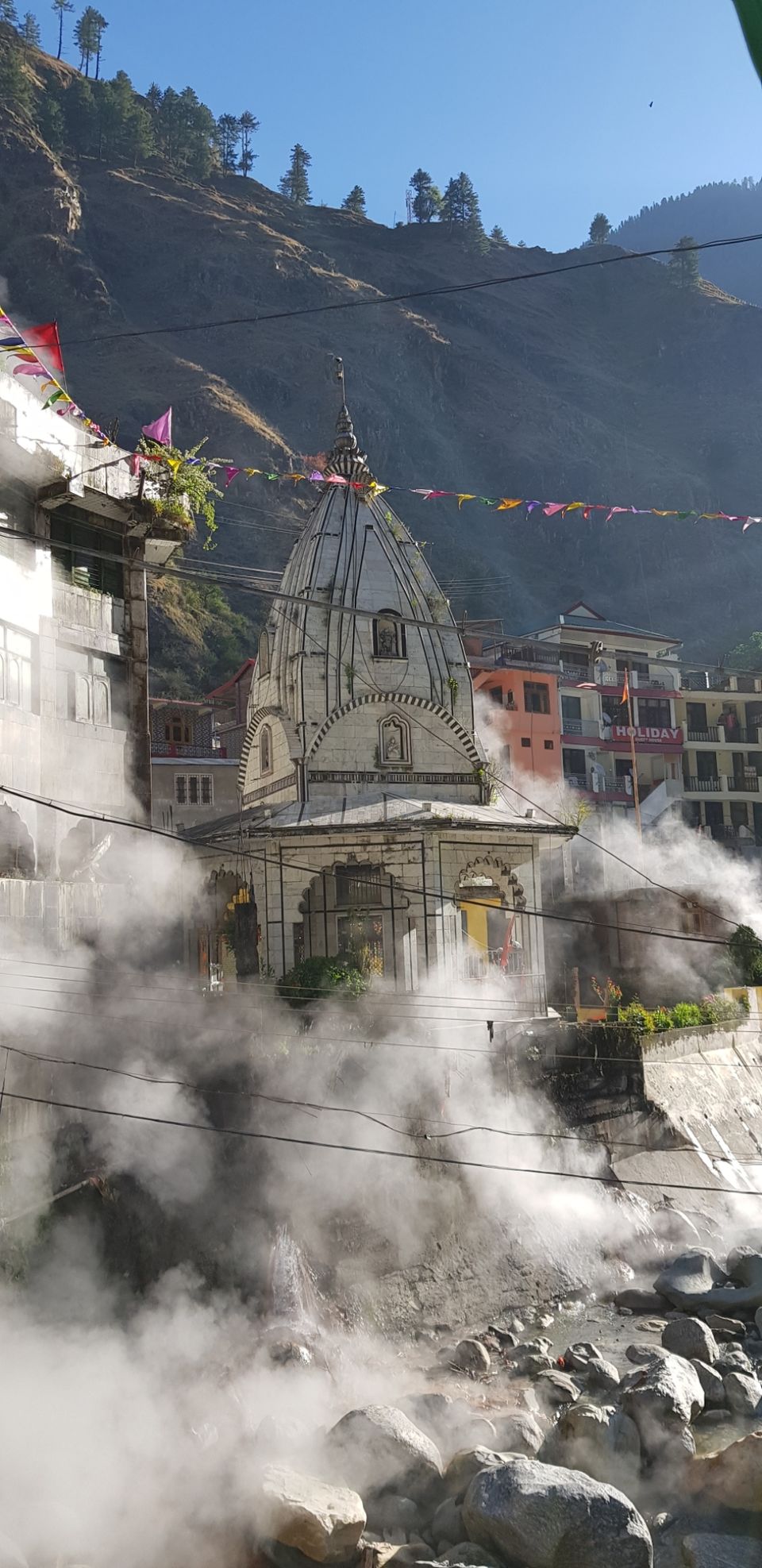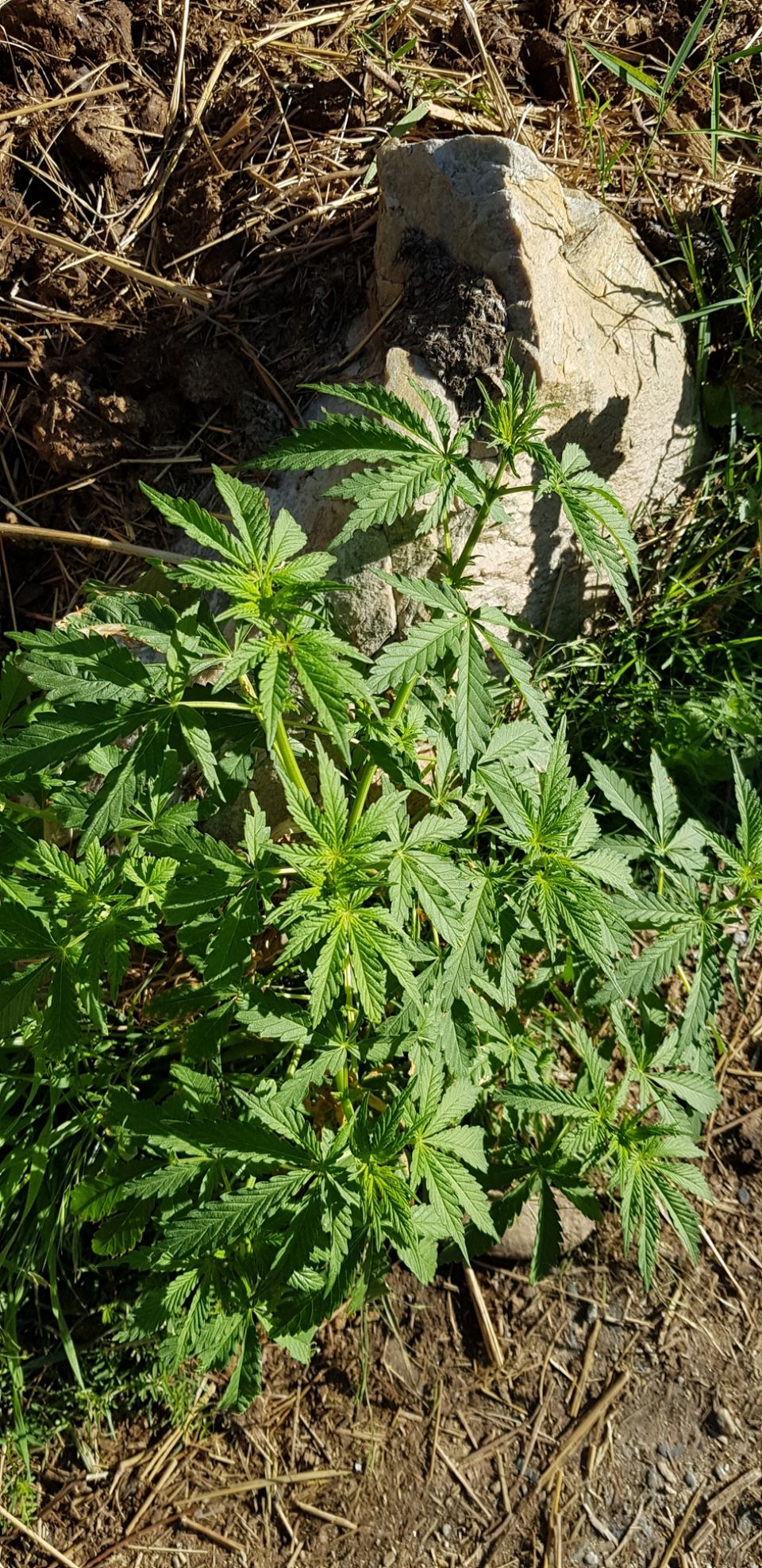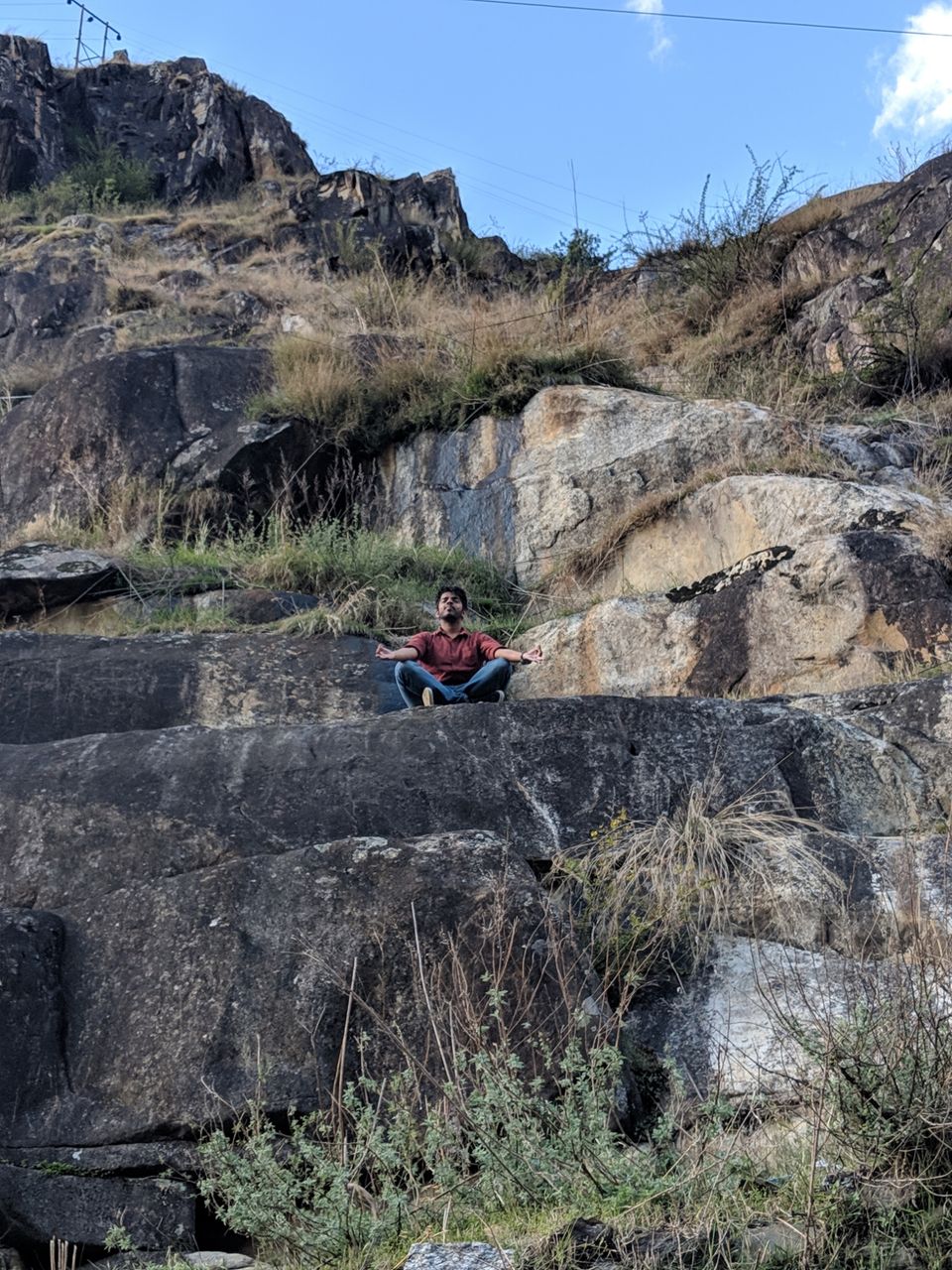 These are some pictures from places nearby that camp.
After we had nice dinner we went to our tents for a good sleep.
We got up early and after our breakfast we left for the trek to our starting point bharshaini.
1. We started out at around 11am which is a bit late but not as bad as leaving later than 2pm . This is because on an average a person takes 5-6 hrs for the whole trek with medium pace and mandatory rests with time for those very necessary photo sessions for our social media sites.
2. The trek is easy for regular trekkers and people with medium fitness.
3. Ample places to rest and have a decent lunch during trek.
4. The last 45 mins of trek is a bit steep as compared to the rest so be prepared.
5. On reaching the top there are many tent stays to choose from. We chose from the ones nearer to the Parvati kund( Hot spring). Since there are less facilities up there so be sure to know that-
a- Everything is 2-3 times the actual price so bring cash with you and bargain if u can.
b- Not so good toilet facilites. Its better you get up early to grab the toilet first.
c- It gets cold up there at night so bring light but warm clothes like inners.
6. Parvati kund is just what you need after such a long trek for relaxing your strained muscles and that too with an amazing view of ice capped mountains.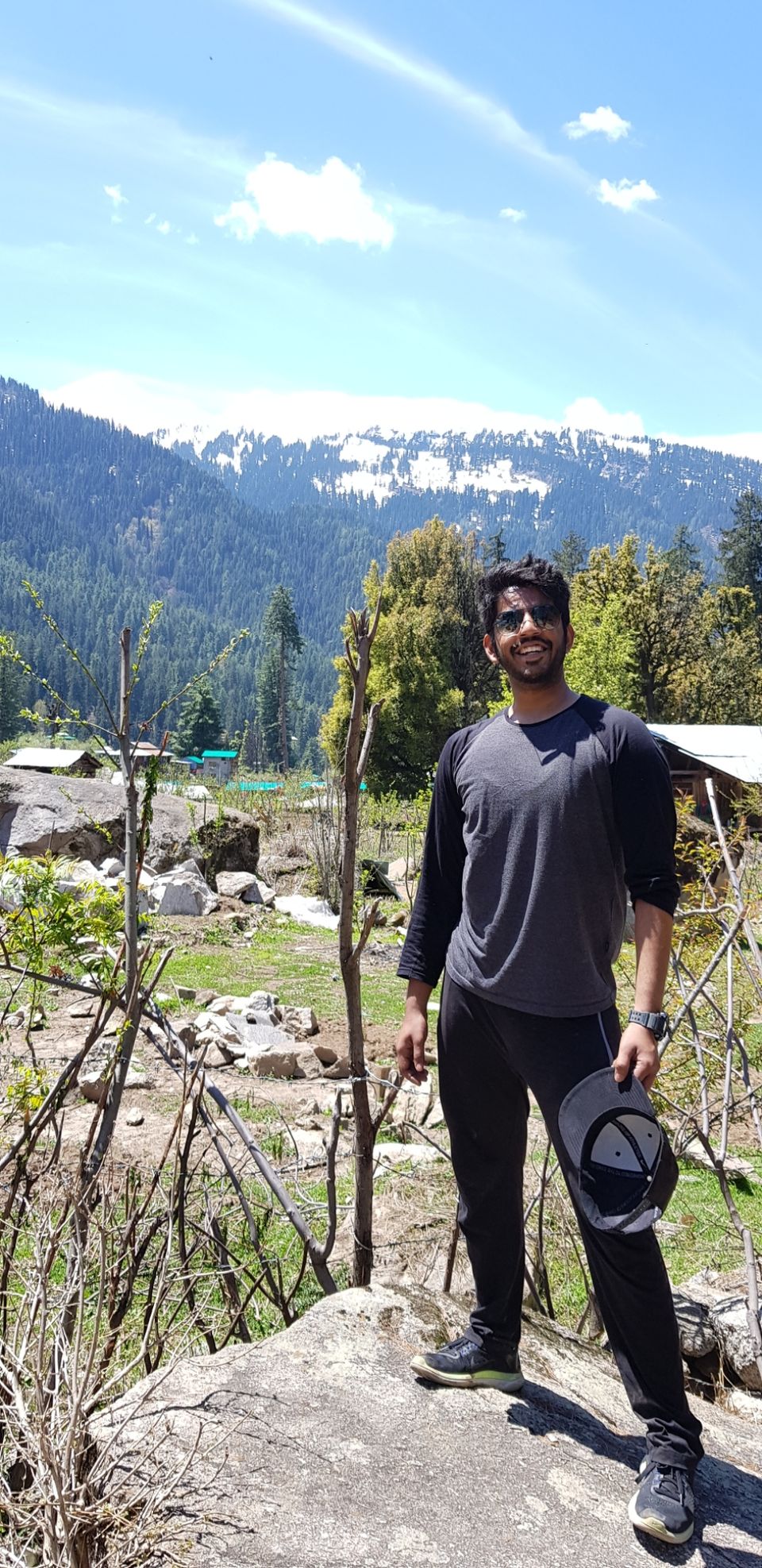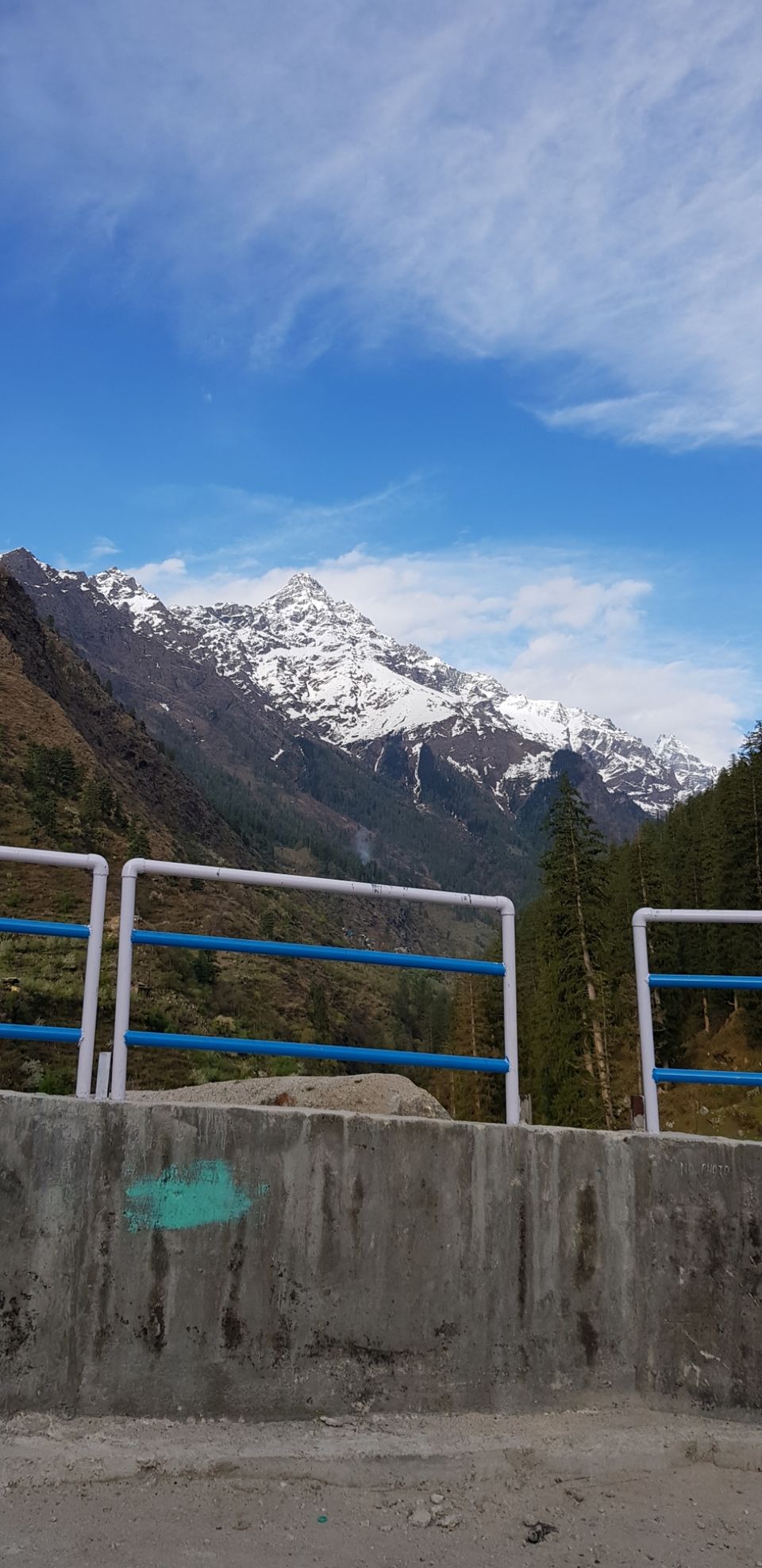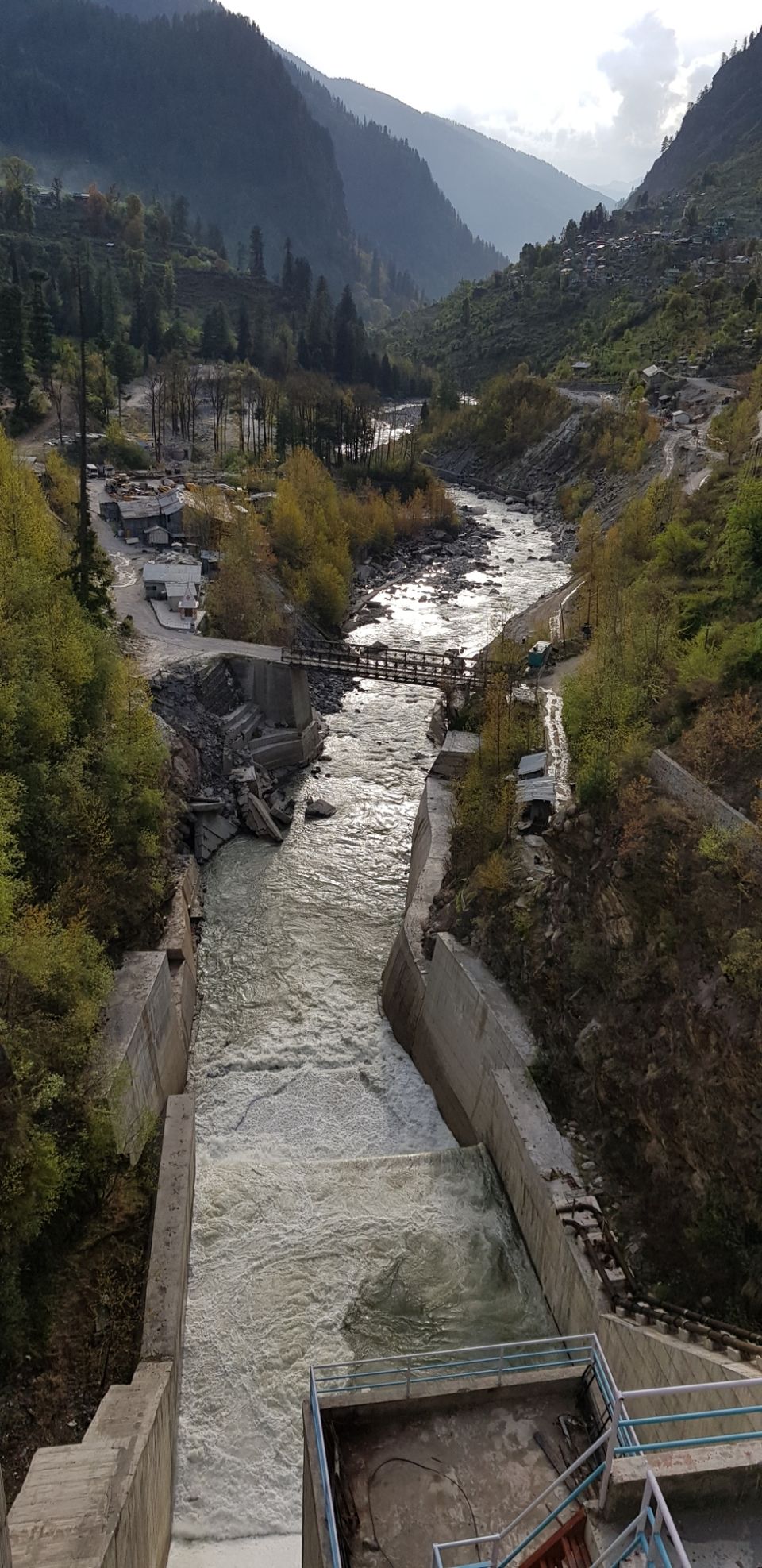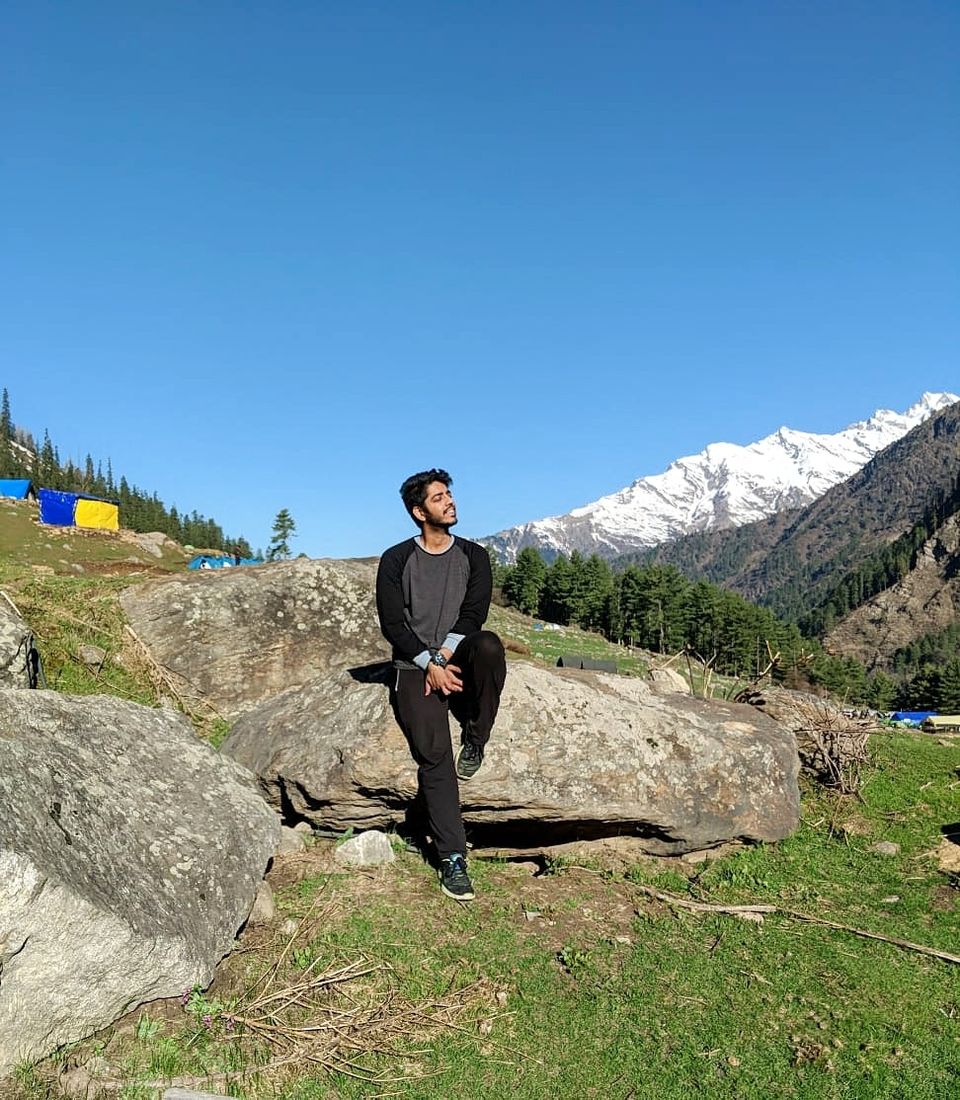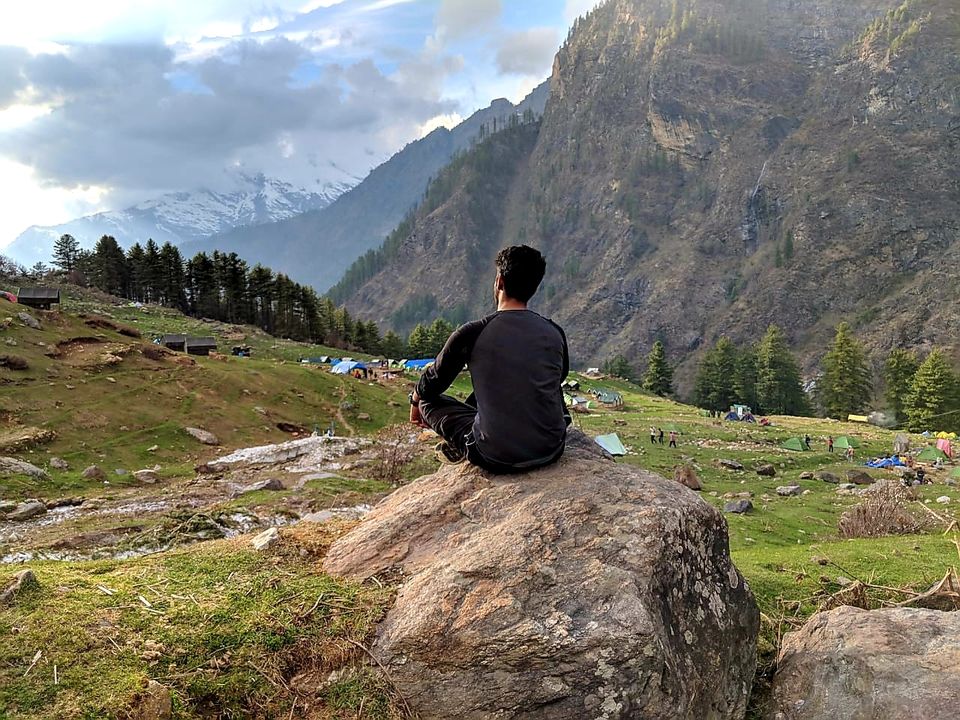 1. After long photo sessions we had our breakfast and left kheerganga from the same route downhill at around 10 am. It was a bit difficult when we were descending because of the melting ice making the trail slippery. So tread cautiously.
2. It took us 4 hrs approximately to reach our starting point.
3. Instead of going back to your starting point there are many cafe in between apple groves with beautiful view of mountains . Ask for them from locals.
4. After all the things we packed and left from bharshaini and reached kasol where we boarded the buses and left for delhi. We reached delhi a little late because we started a little late from kasol.
The overall experience of Kasol - kheerganga was amazing with loads of pictures taken for the memories which will last a long time until I go for it again