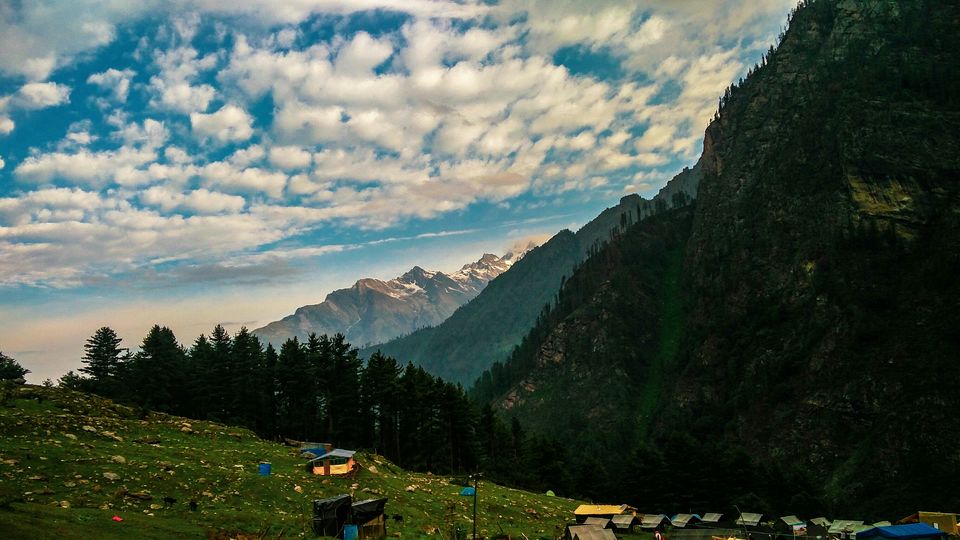 It was June 2017 and I was bored with my daily routine and wanted to take a break from that mundane lifestyle. That's when me and my friend decided to go for a short trek in Himachal. Now, I had been to Triund earlier, so that was out of the options. Then we decided to go for Kheerganga.
We took an overnight bus to Bhuntar which goes ahead to Manali. From Bhuntar we took another bus to Kasol. Now, Kasol is a great place to chill(wink wink) but is overcrowded so we decided to walk a bit and find a stay in Chalal. Now, if you really want to be in a peaceful environment then this is the place to be. You won't find network in Chalal and the only sound you could hear is the sound of the Parvati river, it's just amazing. We finally found a guest house for a very good price, we checked in, took a shower, went out to eat, came back and slept early because we were exhausted by all the bus journey and next day we had to leave for Kheerganga also.
Next morning, we were up early with the excitement of trek. We got ready and left from Chalal. We went to Kasol bus stand where we were supposed to get bus for Barshaini. There are buses direct to Barshaini and few are till Manikaran and from Manikaran you take another to Barshaini. You can also go by a taxi. We took a bus from Kasol to Manikaran and from there to Barshaini, the starting point of the trek.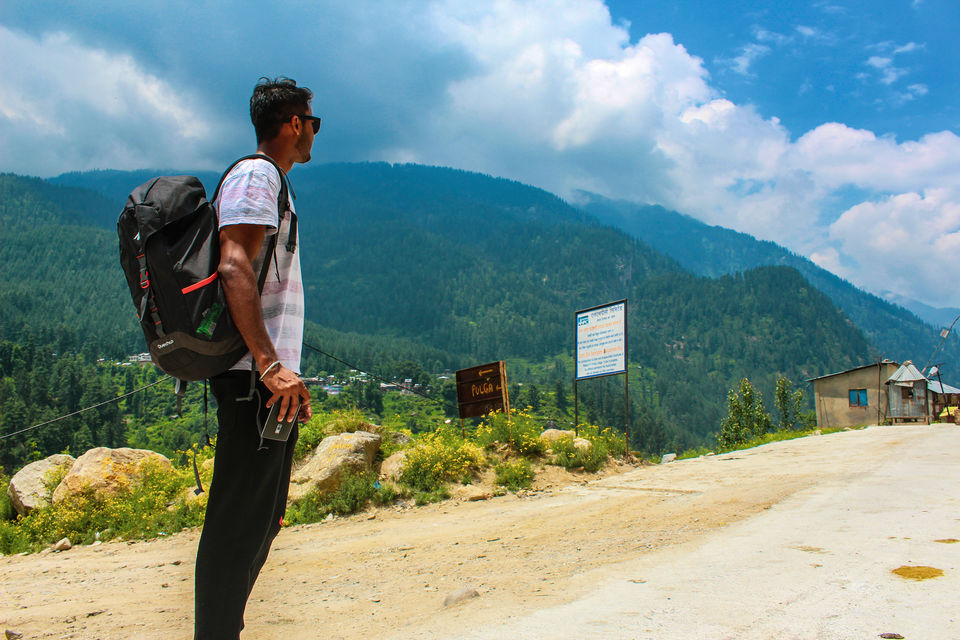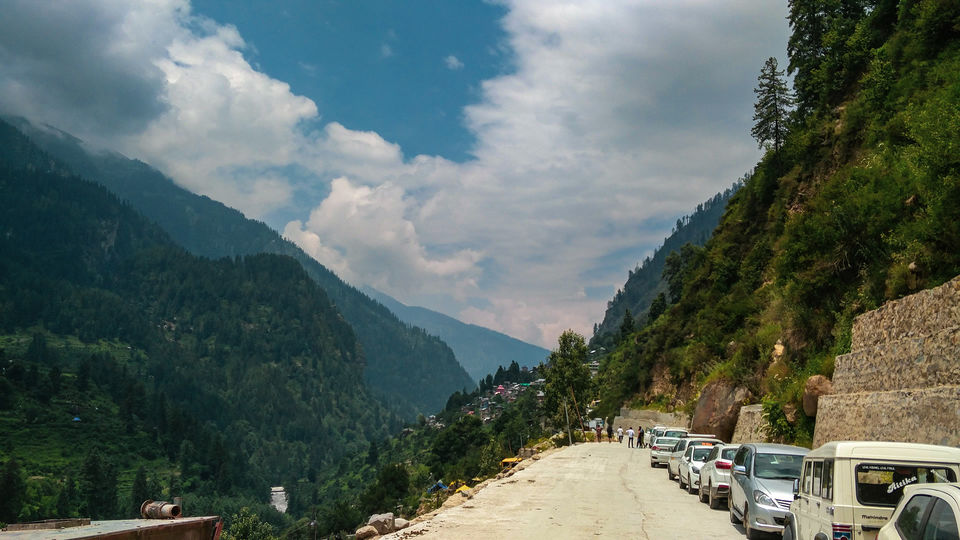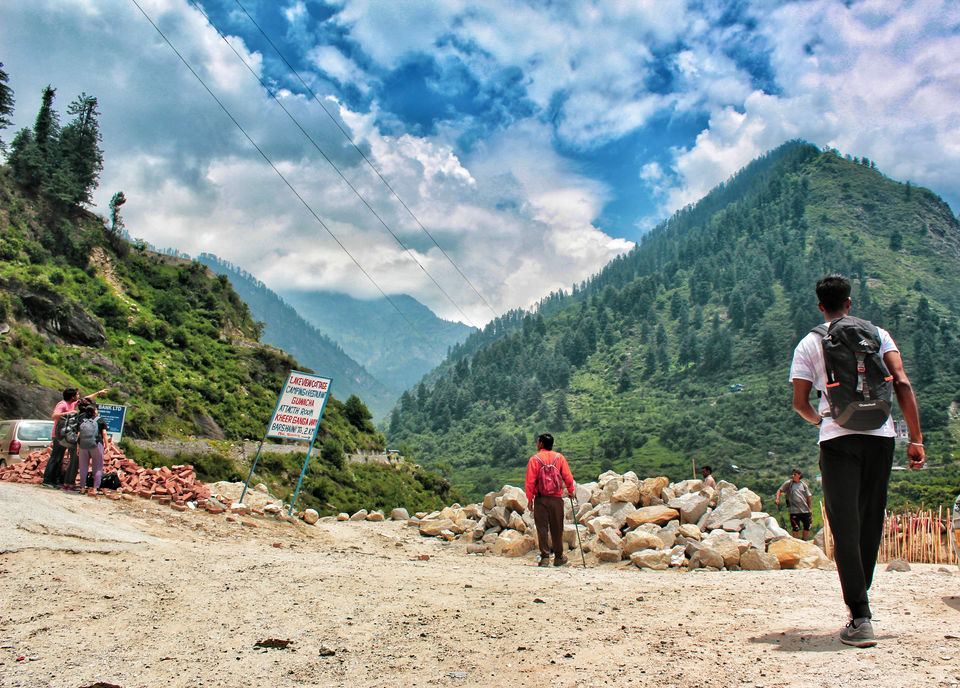 As soon as we reached Barshaini and looked at the mountains, we were so excited to reach the top but as you know it's not that easy. They say it's an easy trek but let me tell you there's nothing such as easy trek. When you have a backpack and you're climbing up it's not easy at all. After taking so many breaks, we made it to the top and the view up there is pure bliss.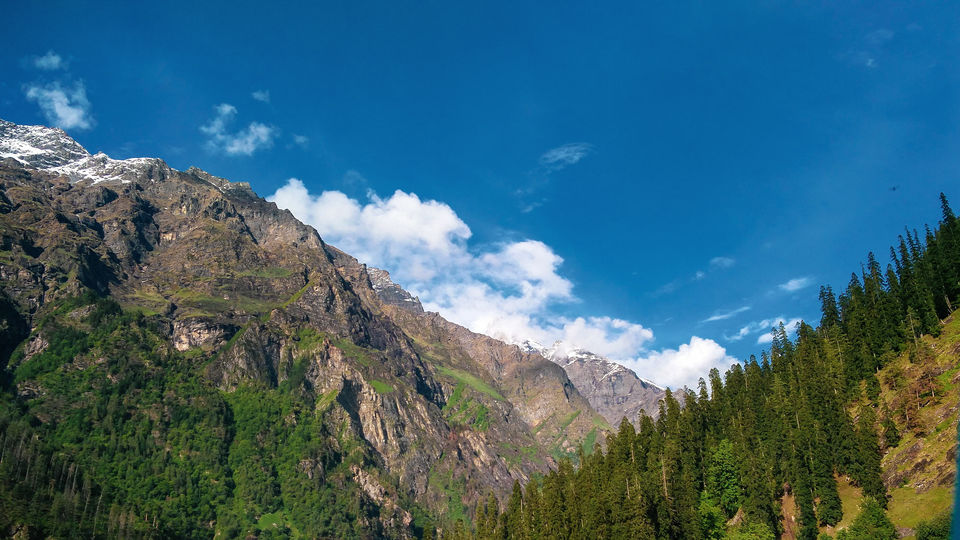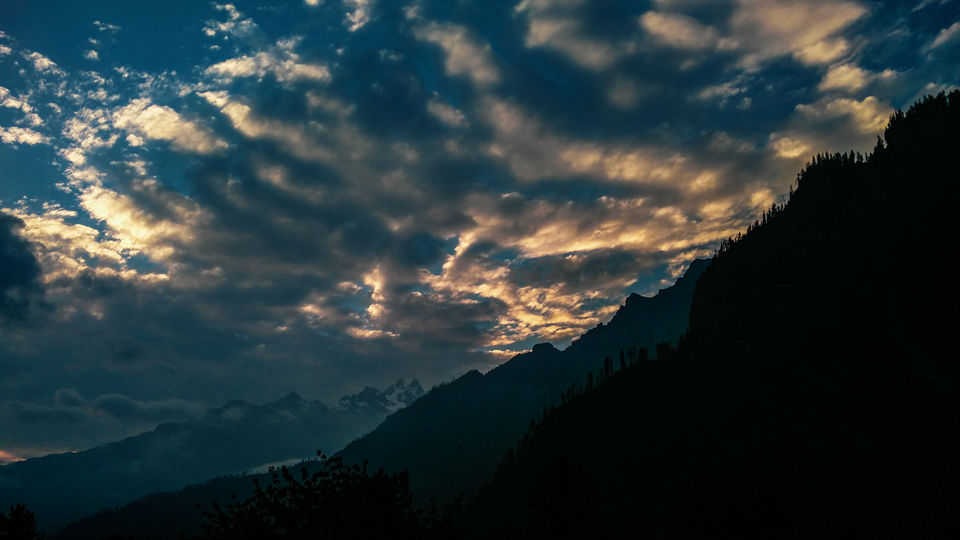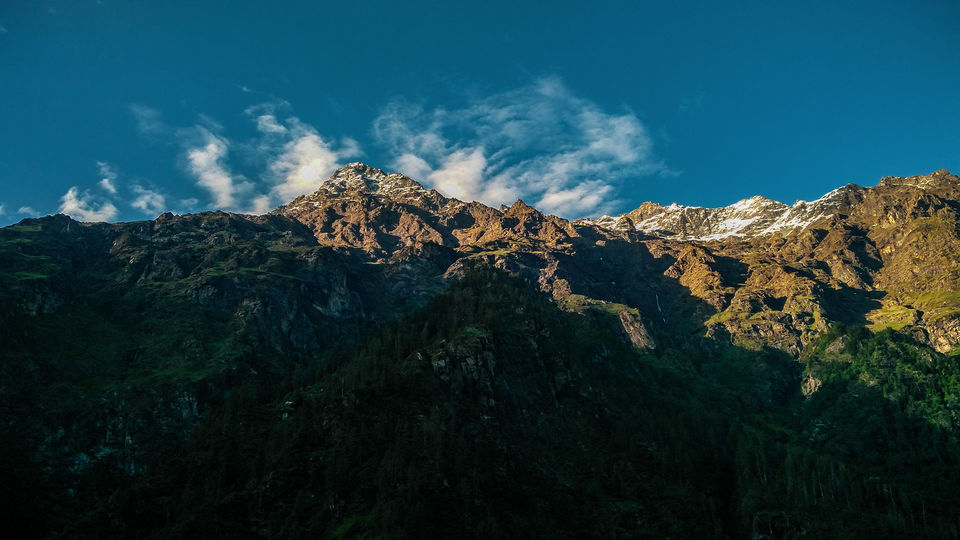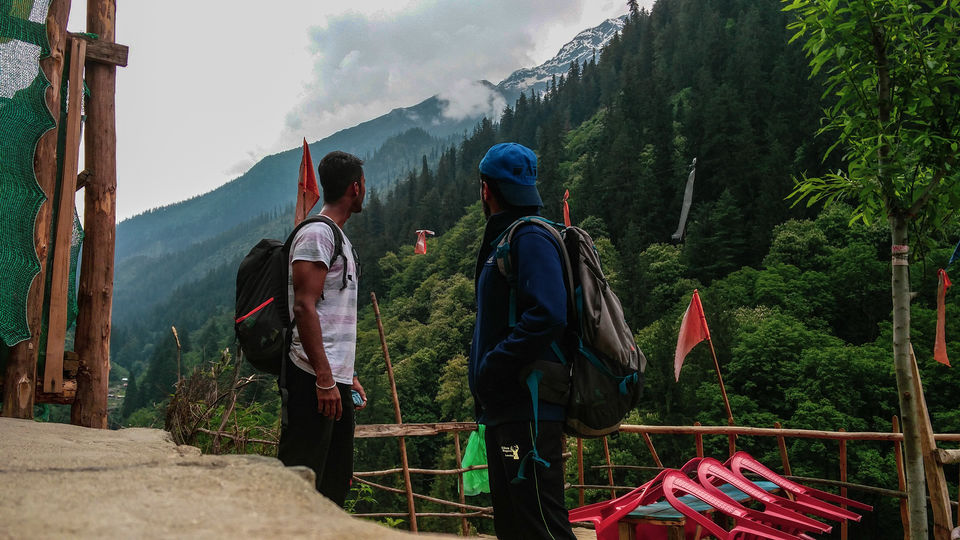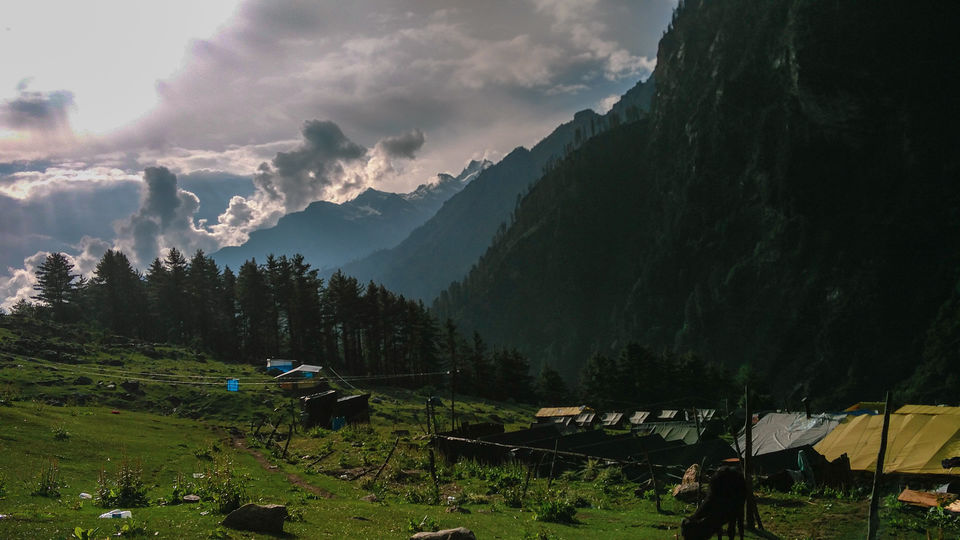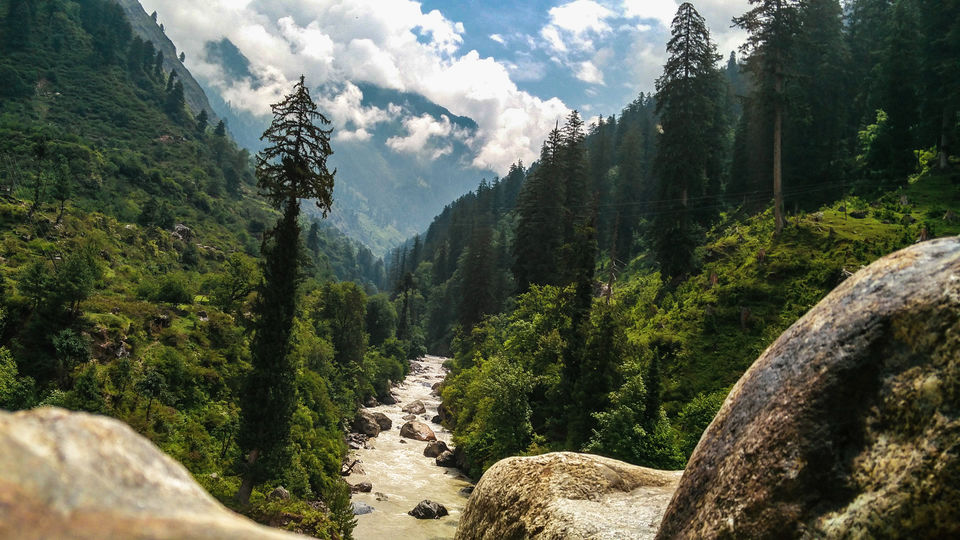 But recently this trek has been closed for now due to overpollution, illegal camping, people partying and littering around. You can still trek there but you need to take a permit from the Forest department first but you won't find any camps or tent facility and food. If this is the case then there would be no place to trek in future. You will only experience it through pictures and wish that you could go and experience it yourself. So, please be a responsible traveller, don't litter and travel green.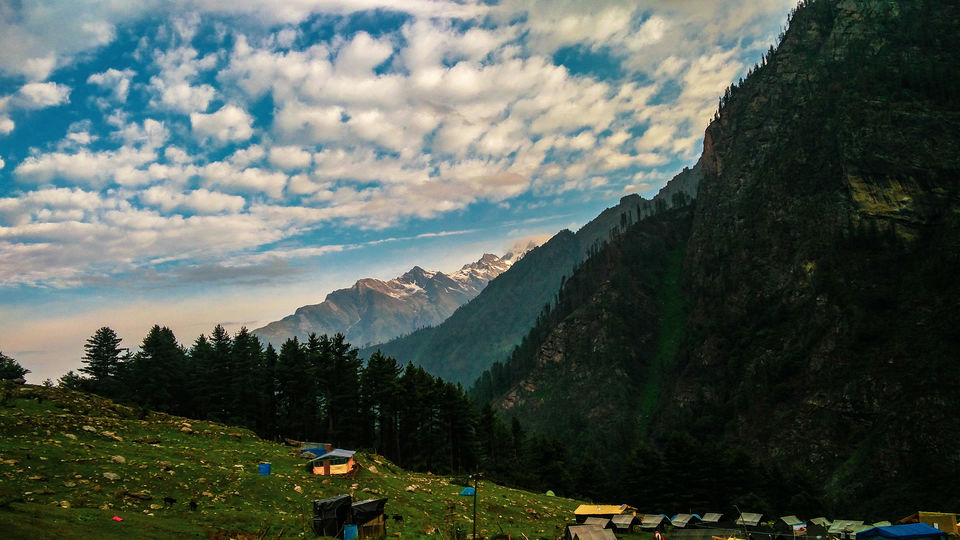 Wish to experience this mesmerising view soon.