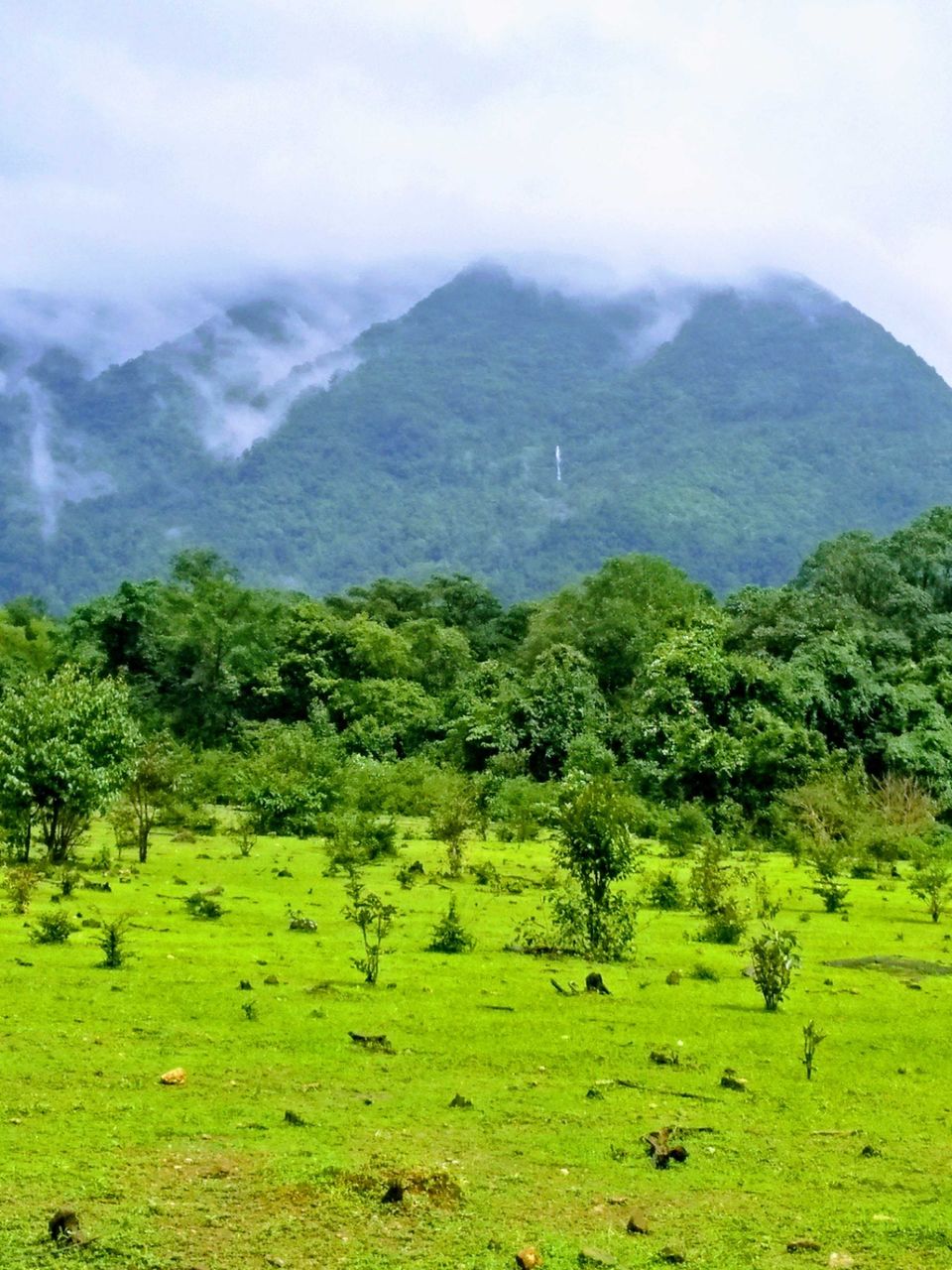 Hey everyone, I'm back with another amazing trekking destination and our story.  The boys were well prepared for this unlike our previous experience in kumaraparvata. It was on July 06th 2017 . We were finally done with graduation and engineering stuffs. The trek was planned after our graduation day in June. As most of us were going to places for job interviews and all so this was pretty much the last trek where the core gang would join before they go to different parts of the country.
As I was at home in Udupi I joined the group from Udupi . Rest of the members started from Mangalore . It was around 11am when we started our journey from Udupi after having refreshments at Mithra Samaja hotel. We took a bus to Kundapura as we did not find a direct bus to Kollur.
Kundapura is almost a 40mins journey from Udupi the express bus drivers are very serious about their driving and one has to be on the edge of the seat all the time.
We reached around 11:45 to Kundapura as the next bus to nittur was around 12:30pm we decided to have our lunch and pack required food for the journey in the forest.
We got the bus around 12:30pm and it was a 35mins journey approximately to reach Kollur and from there 20mins journey to the starting point of the hike. The bus stopped and we got down in between the ghat section ,a place called Karakattee to start our trek. (P.s- there are many routes from which u can trek the kodachadri ,the one which we took doesn't include hidlumane falls.)
Once we got down we changed our dresses and footwear and had to wear rain jackets . As it was rainy season,  the path was very slippery and muddy.
As we all were prepared for these things one important thing which we forgot was the leaches during rainy season .
Ooh boy there were plenty I mean u keep your foot at a place for 3seconds 3-4 leaches would have got into your foot . Initially we had trouble keeping up the pace because of leaches . We had to remove now and then and had to stop for this. So much time was wasted due to this . We had to reach the inspection bungalow at the peak as we had  informed them in advance.
It was around 2pm we started the trek from the starting point. The initial stages upto Santhosh hotel and the forest check point is plain road type trail . From Santosh hotel the path gets steeper and steeper. We were expecting Santhosh hotel to be open so that we can eat something and fill our stomach but to our luck the hotel was closed.
We reached the forest check point where the officials checked our bags for any alcohol and illegal materials . After this we started heading towards the peak the path getting steeper . At one time we missed the correct path and were wandering in wrong path for about 10mins.  Then we returned back and continued in the correct path.
At times the forest can be confusing every tree start looking the same . The guy at the inspection bungalow started calling us as it was getting dark and we had not reached yet.  We were around 1km away from the reaching point  we came across a plain surface where there were 4 Bisons . We were really scared. But the Bisons as soon as they heard our noise they fled from the place . That was a close call . And finally around 6:30 we reached the bungalow and settled down. The whole building is powered by solar . But in rainy season as the whole area is covered with fog whole day the solar is of no use and hence there was no light in the building and candles were the only hope.
Around 8:30 we were given our dinner a basic rice sambar and butter milk with pickle.
It was very cold outside and the winds blowing made the windows male weird and at times scary noises. The bungalow looked like a haunted place for sure.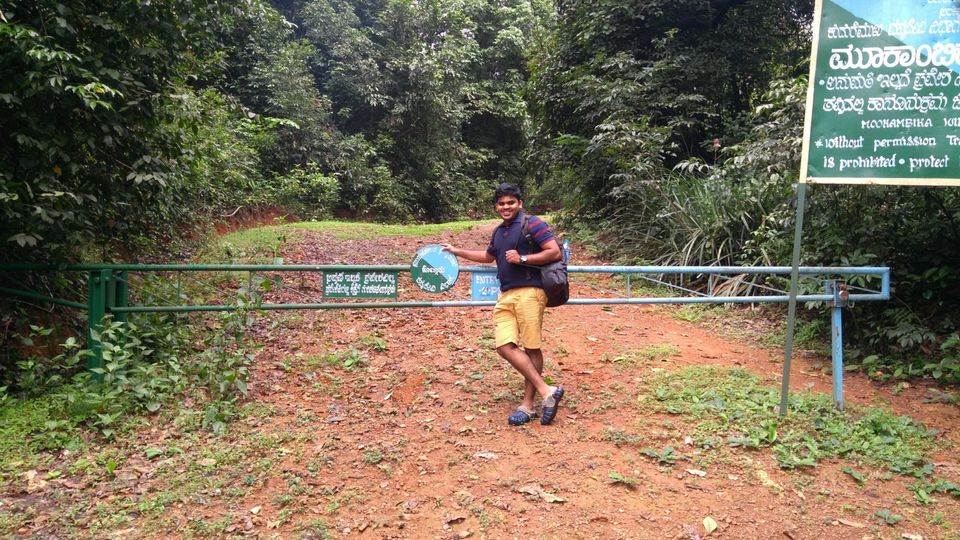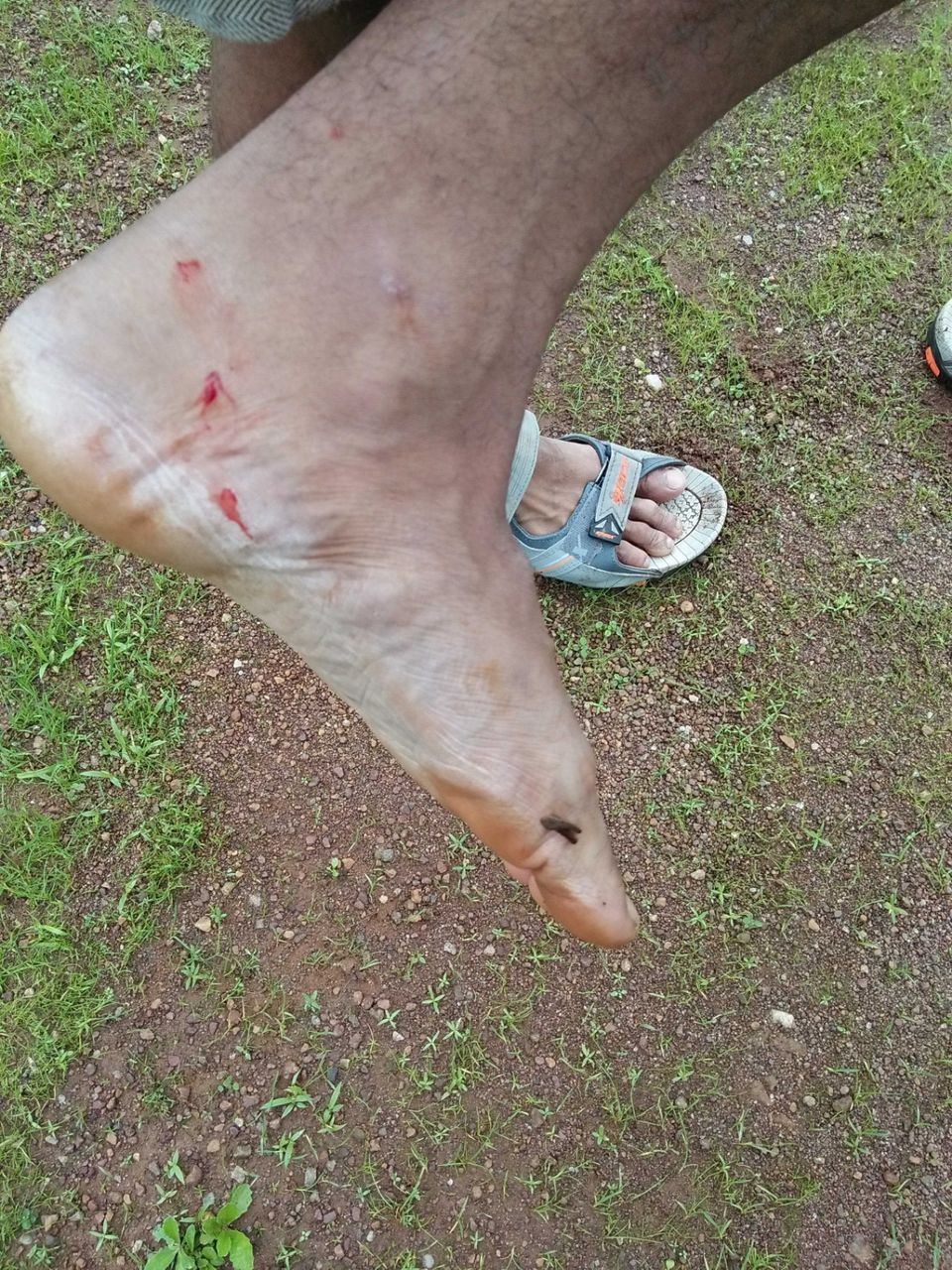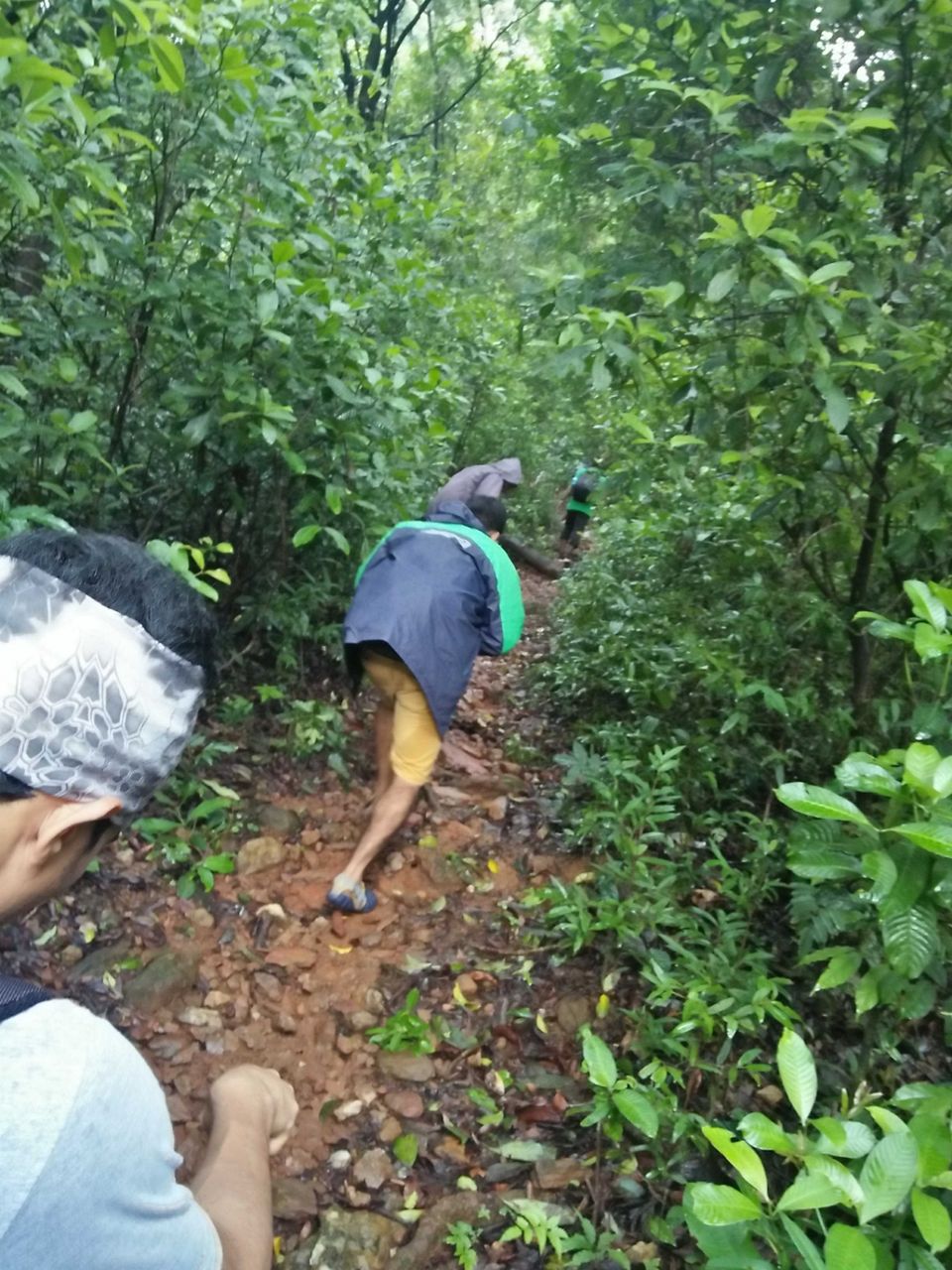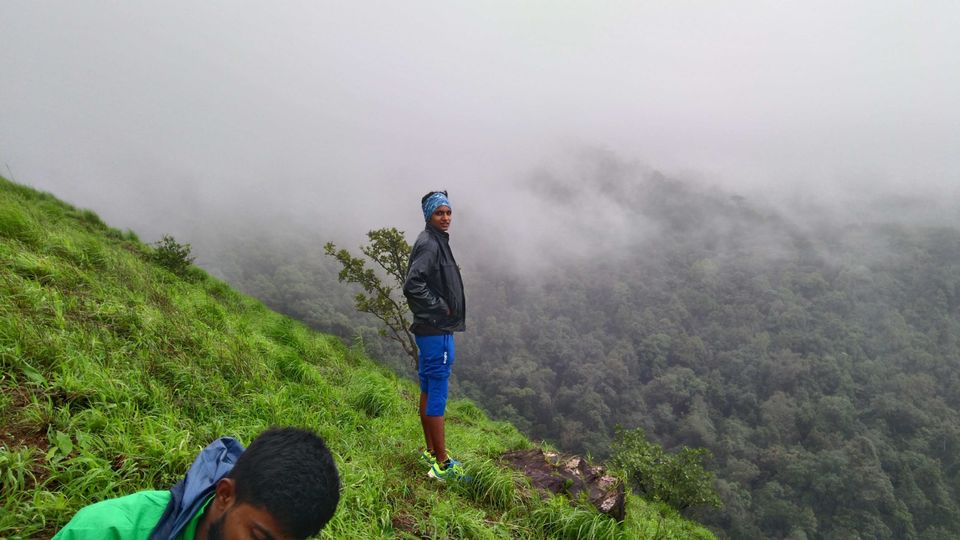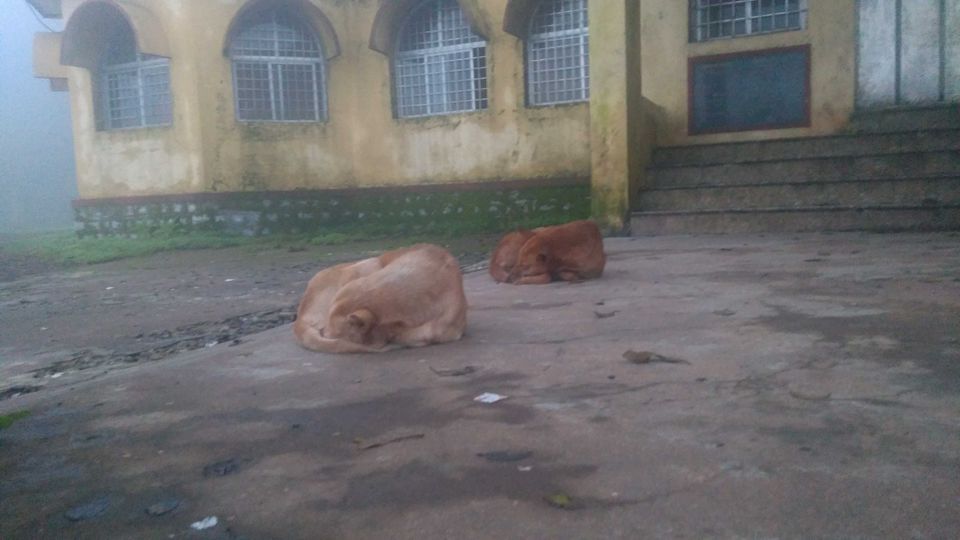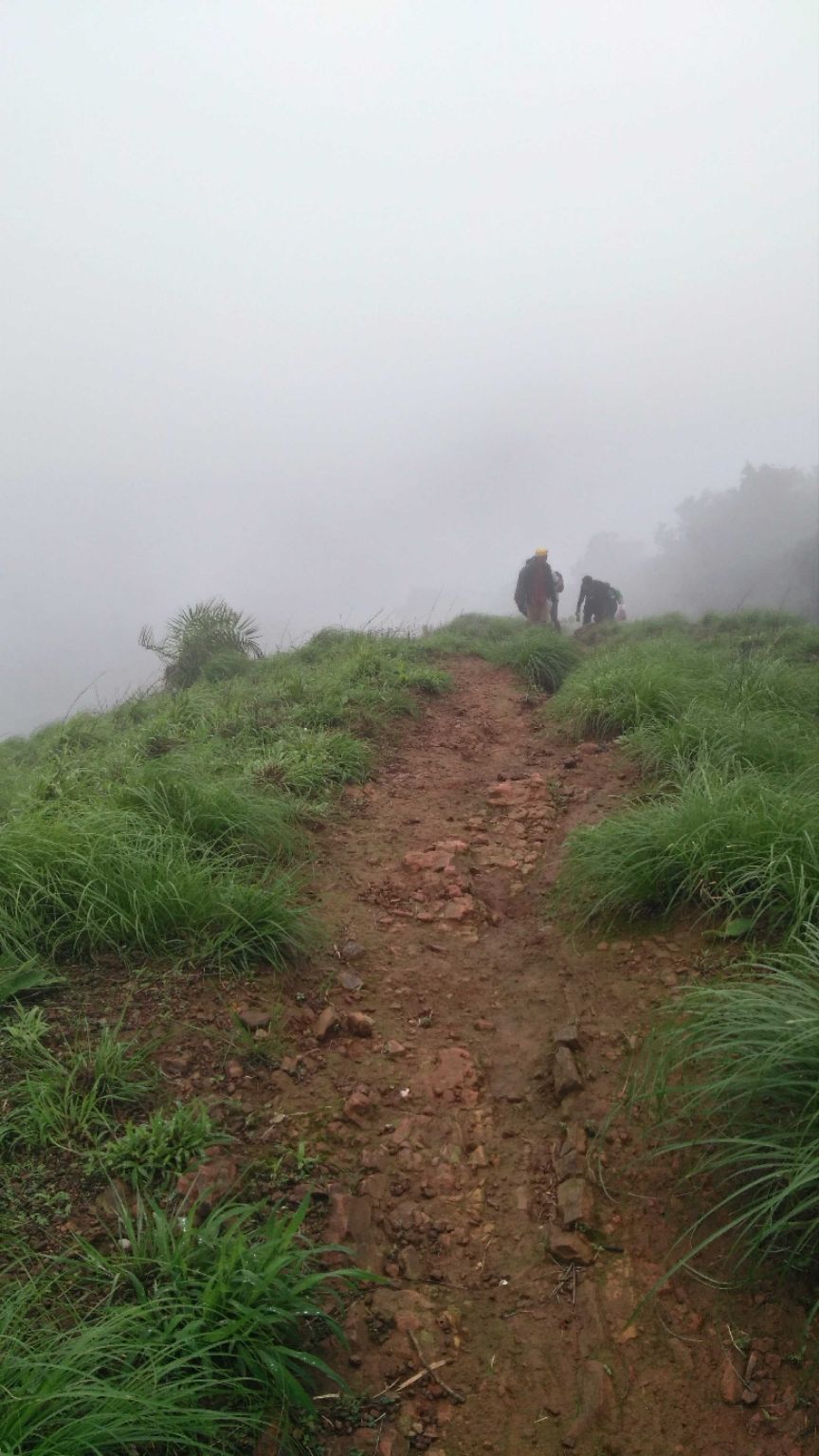 The night was mostly spent according to the situation. Everyone came up with their experience or experiences of their friends about paranormal activites. It was around 3am when we went to sleep. At occasions the door would make noise due to wind and it would give a chills to us.
Second day we got up early morning around 6am to continue our trek further to Sharada peetham where Adi Guru Shankaracharya had meditated. It was freezing cold and completely covered in fog . We could literally see upto 10ft distance .I had never seen such thick fog till now.
It was a half an hour climb to reach the place. The fog made us difficult to breathe as we went higher . We could see anything from the top. Finally we reached the holy place and took blessings and offered prayers. There are few smaller peaks where one could sit and take pics if there is no fog.
But trekking during rainy season was one of the things from the bucket was completed.  We explored other few places near by and returned to the bungalow around 8. Where we were served with breakfast and tea.  We paid the bungalow person the price for accommodation and food and started to pack our things and trek down.
Note one can come till the bungalow by hiring a jeep also which they charge a minimal amount. But where is the thrill of trekking if you come by jeep. Coming down was easy but at the same time tricky too. We left the place around 8:30am. We took several breaks in between to catch our breathe and it was around 10:30 when we reached forest checkpoint below. The officials once again checked our luggage and gave us the green signal to proceed . From here it was all plain path till we reached the road by 11:30 -12 we reached the road in between the ghats.  But for our luck there were no busses and we had to wait till 1:30pm.  Finally we got a bus which would take us till Kollur. We got down at Kollur and visited the Mookambika temple . Later we had our lunch and catched a bus to Mangalore. We reached Mangalore by evening 7pm.
Whole group was very happy with the way the trek turned out to be. The team consisted of Rahul,Sambhav,Vithin , Pavan,Vineeth,Shashank,Srinidhi.
Thank you for reading.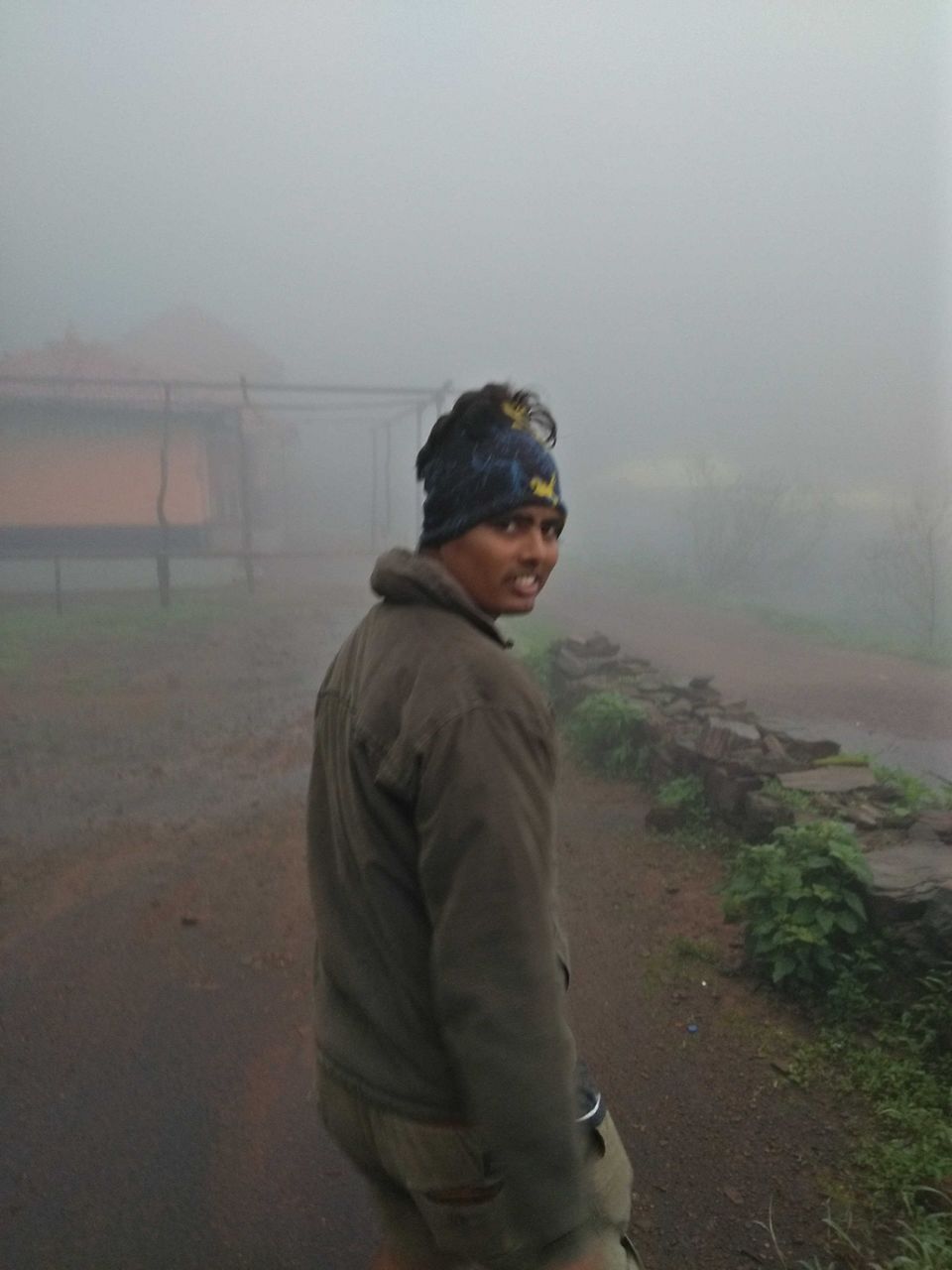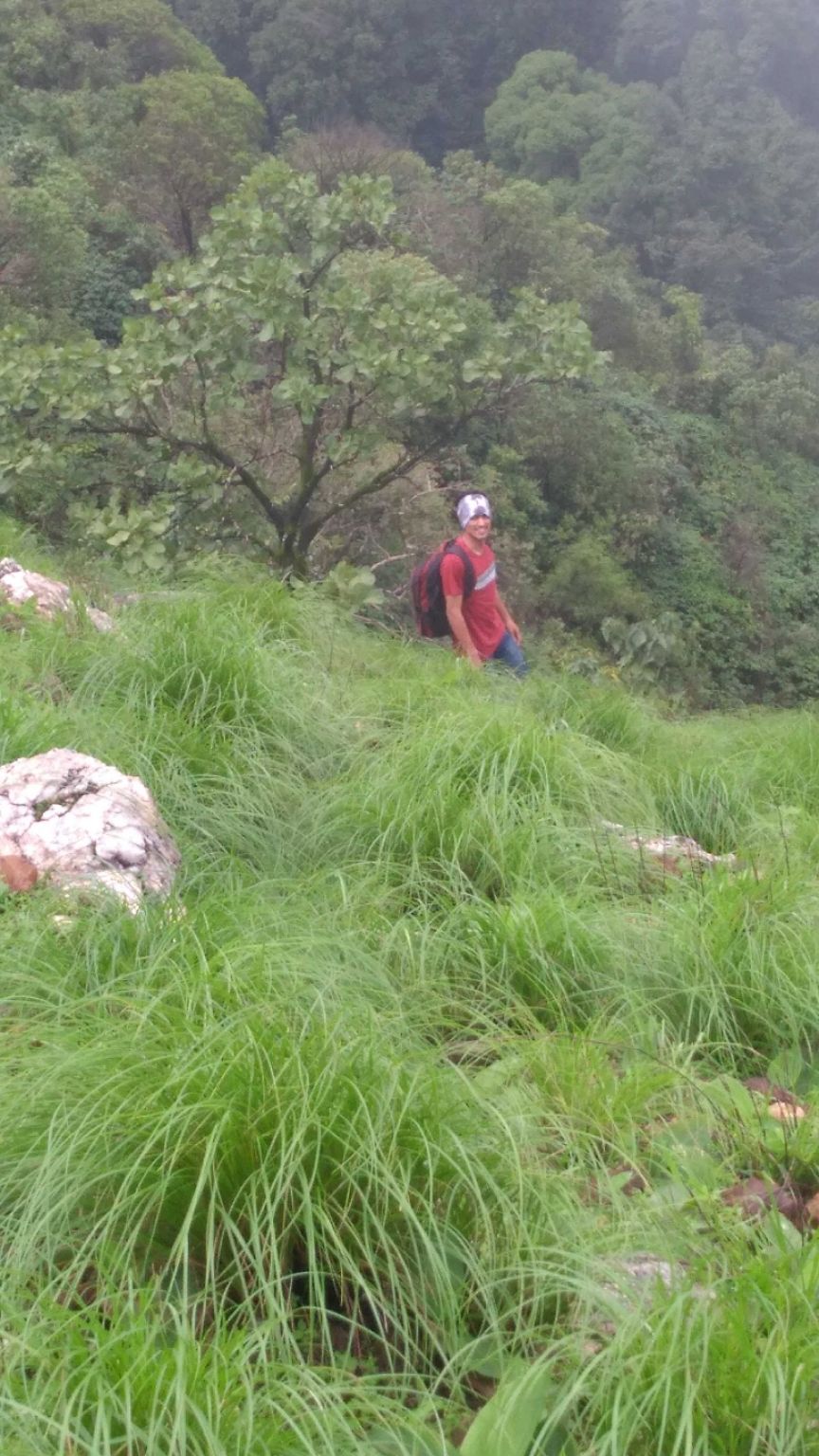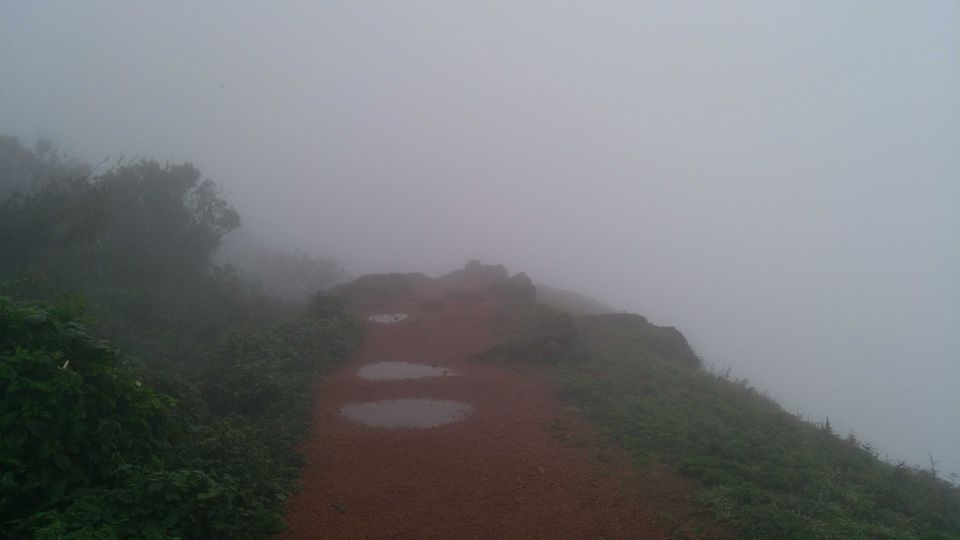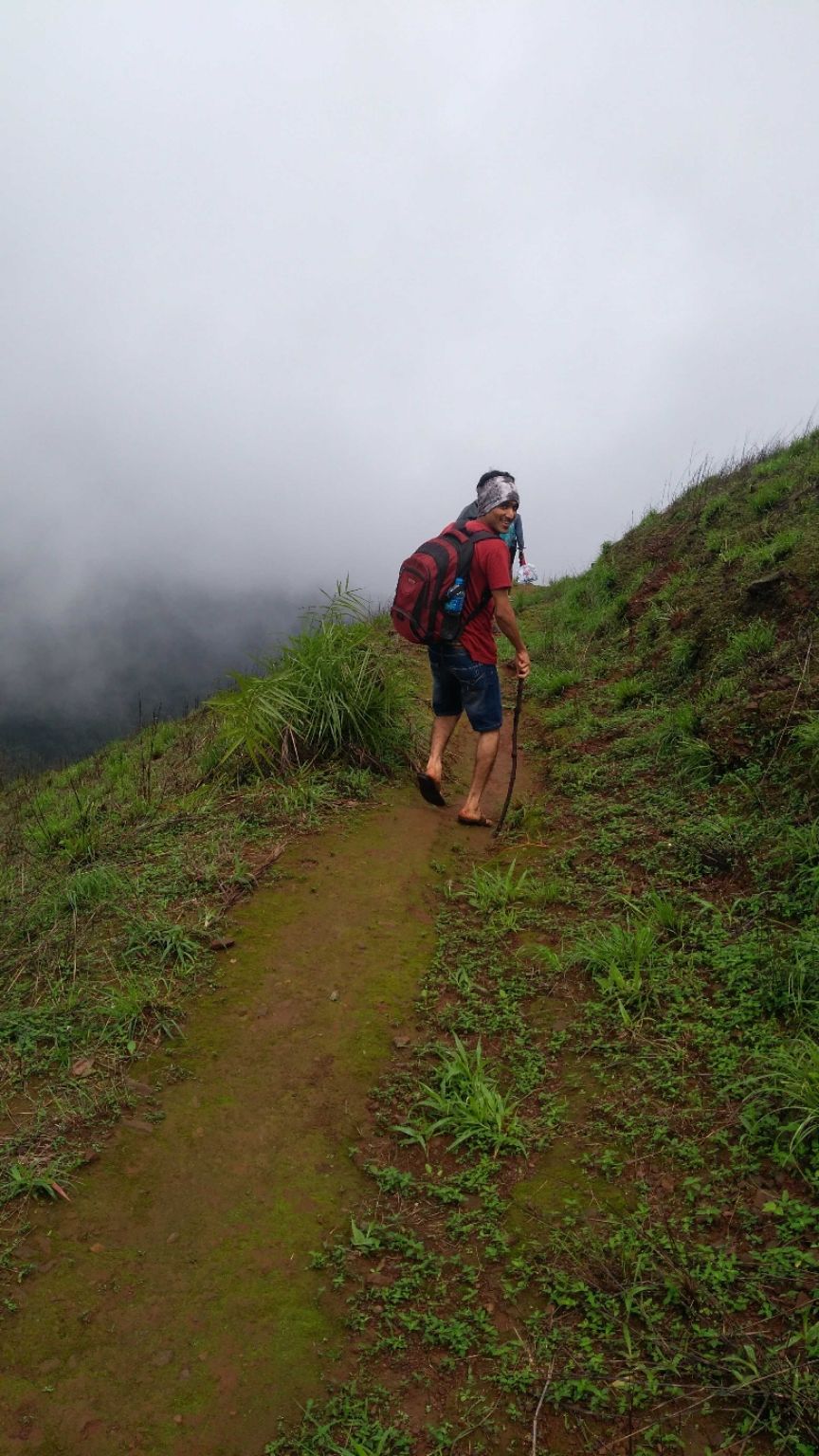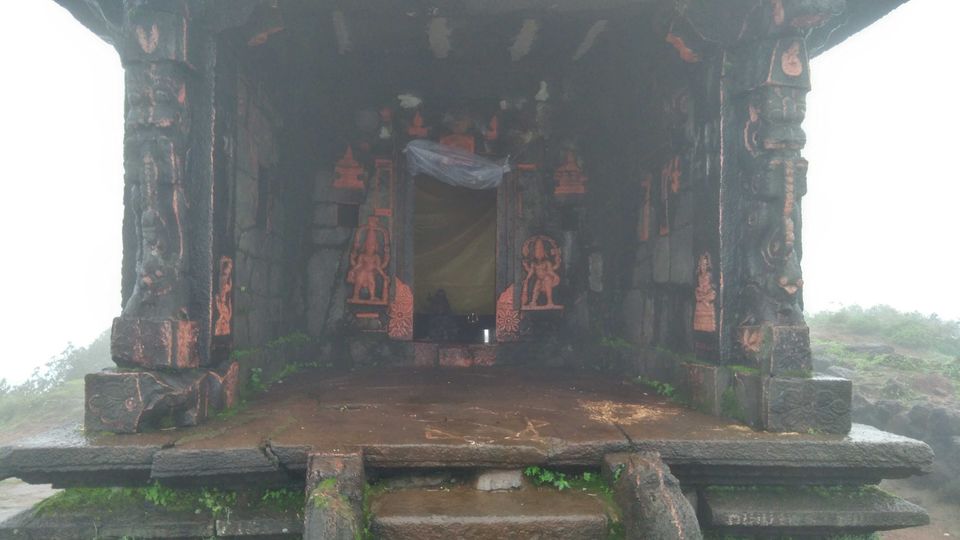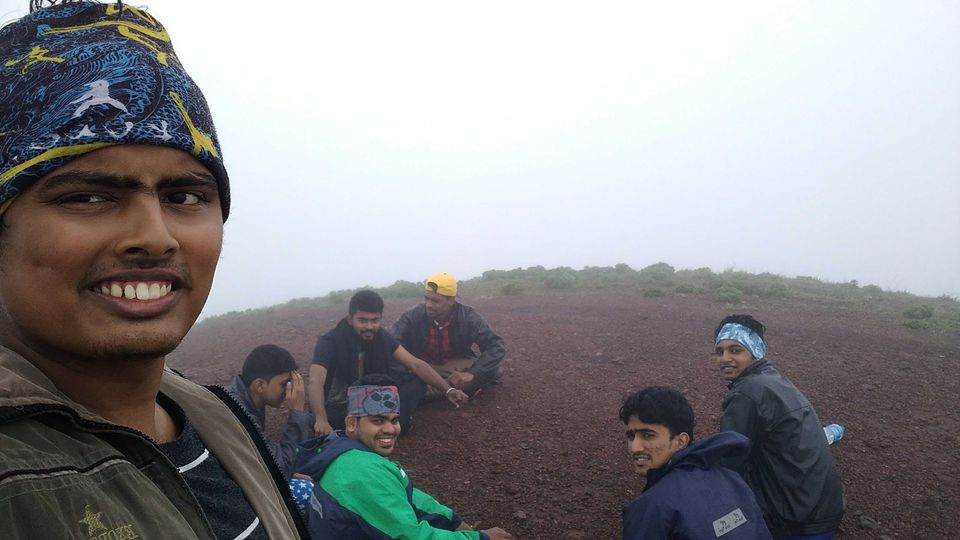 few more pics from the trip.