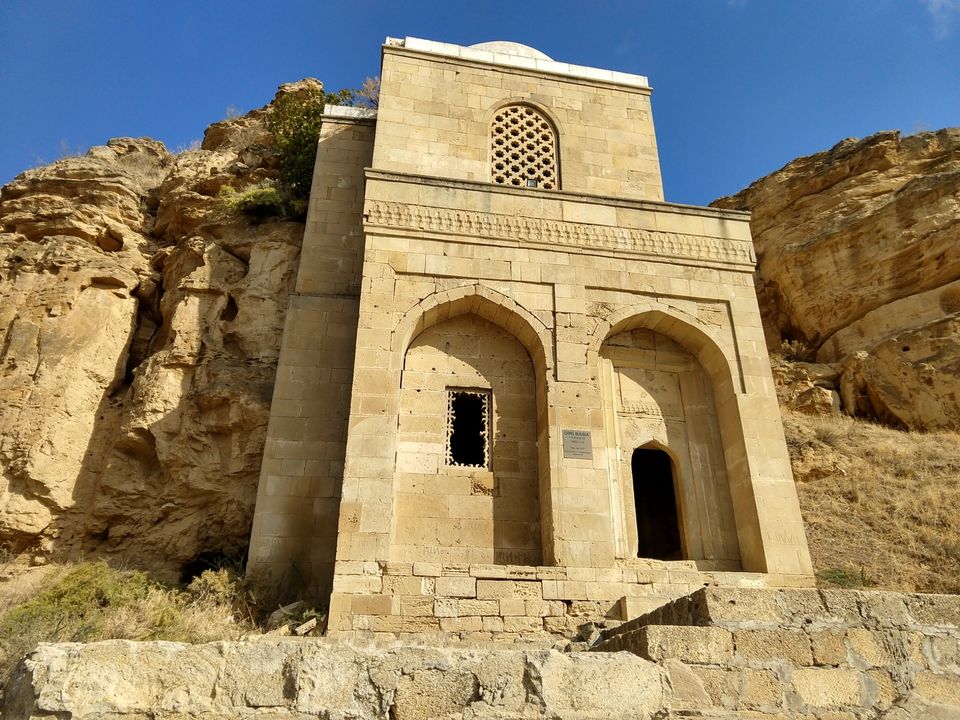 On our way to Gabala we had a stop at Famous Diri Baba Mausoleum in Gobustan region.
.
This architecture is an absolute marvel dating back to 1402..
.
There are many legends associated to this place and our tour guide was telling us about some of those and one legend goes like this the person buried here in this tomb is Sufi Sheikh Baba..Sufi spent his last days worshipping in bed and one day while prays/reads in his cell he enters the world of truth.something happens after that may be some people tried to kill him but as he had enter the world of truth he is still alive and people believed he is still with them. There are other mystical phenomenas had believed to have happened here..
.
We listened to many other things our guides were telling us but takeaway for us was - 'Diri' means 'Alive' in Azerbaiijani..A good new word we learnt and witnessed another historical monument..