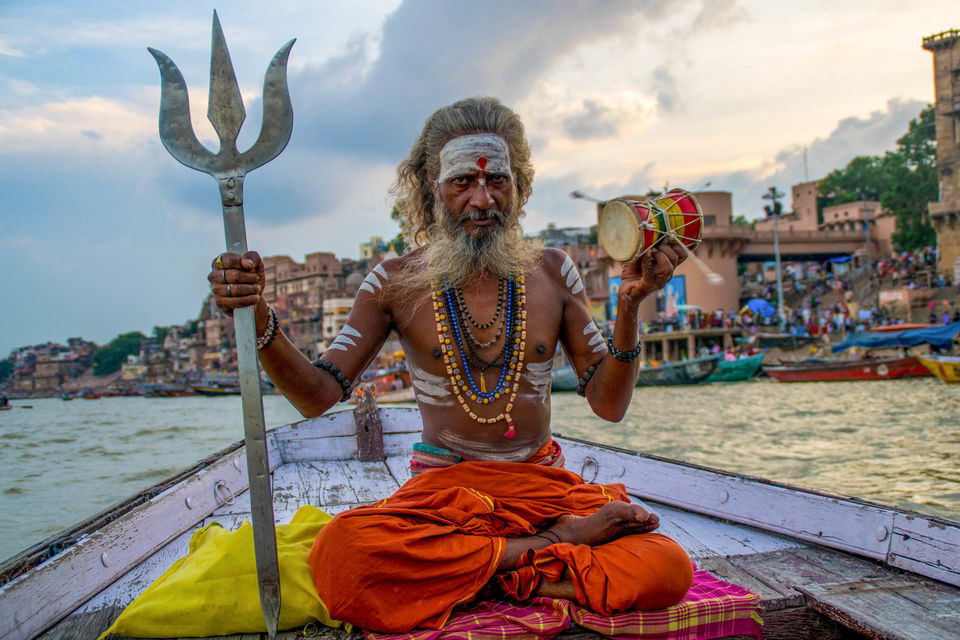 So, before you read this story try this:
Search for images online about Varanasi/Banaras.
What do you see? I am sure it's the Ghats, Aratis and the Sadhus of Varanasi. Think of Varanasi and one of the very first things is the spirituality and the culture of the town. And the Babas play a big part in it.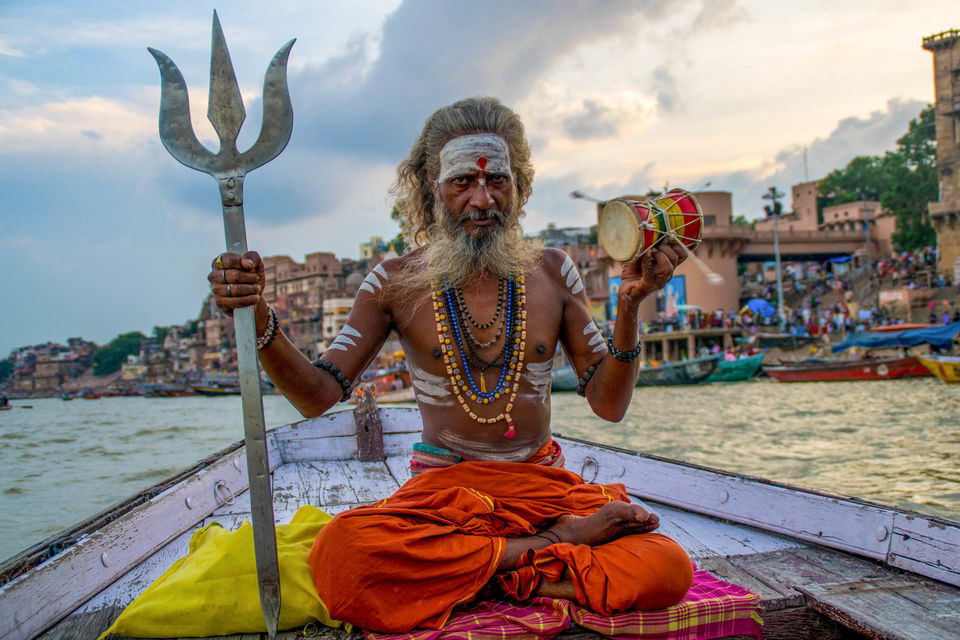 Now thinking of it, Babas in the Ghats are the perfect example of how to make use of the phrase "First impression is the best impression". At first, you think these Babas are holy godmen living a very pious life. But I happened to stay in Varanasi for a week and I got to see the other side, the daily life and their struggle and ways of survival. So here we go.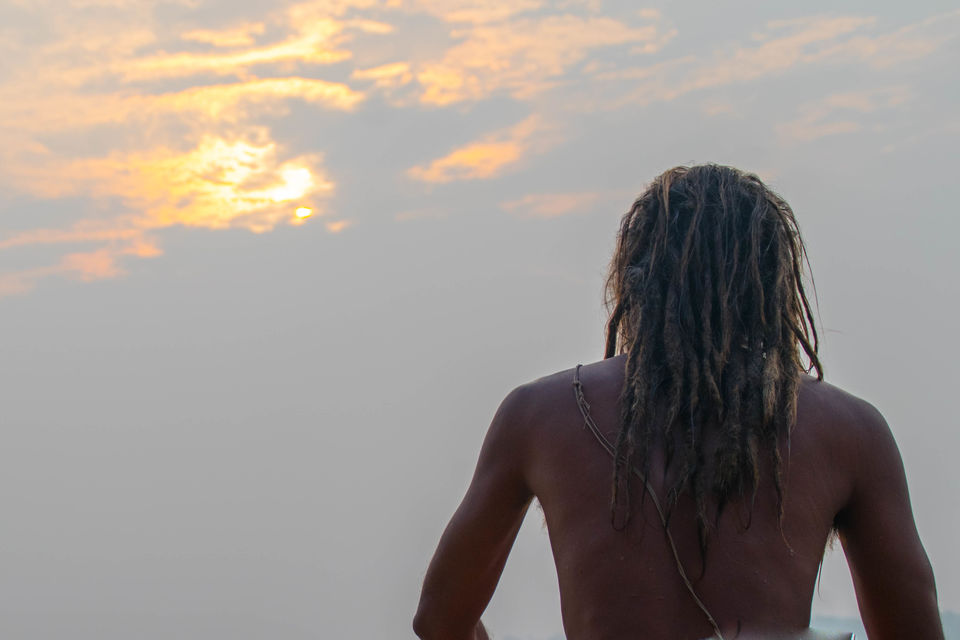 HOW IT ALL STARTED
So, it had been a while since I had taken off my concrete jungle I live in (Bangalore :p) to experience something different, last being a quick stop at Hampi 2 months back. So, it so happened that I was discussing over chat with a friend about a place to travel to. We thought of options between Varanasi and Northeast. We choose to go to Varanasi, mainly because of favorable weather and because it along with being a culturally rich town is also a photographer dream.
Lots of Ghats, rich in culture, scenic views and lots of traditionally dressed individuals.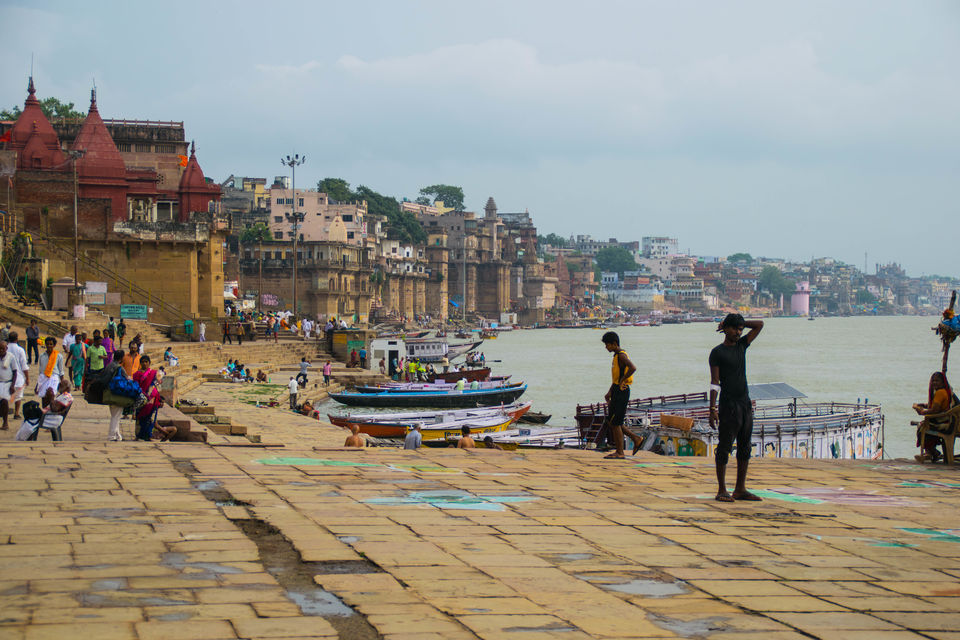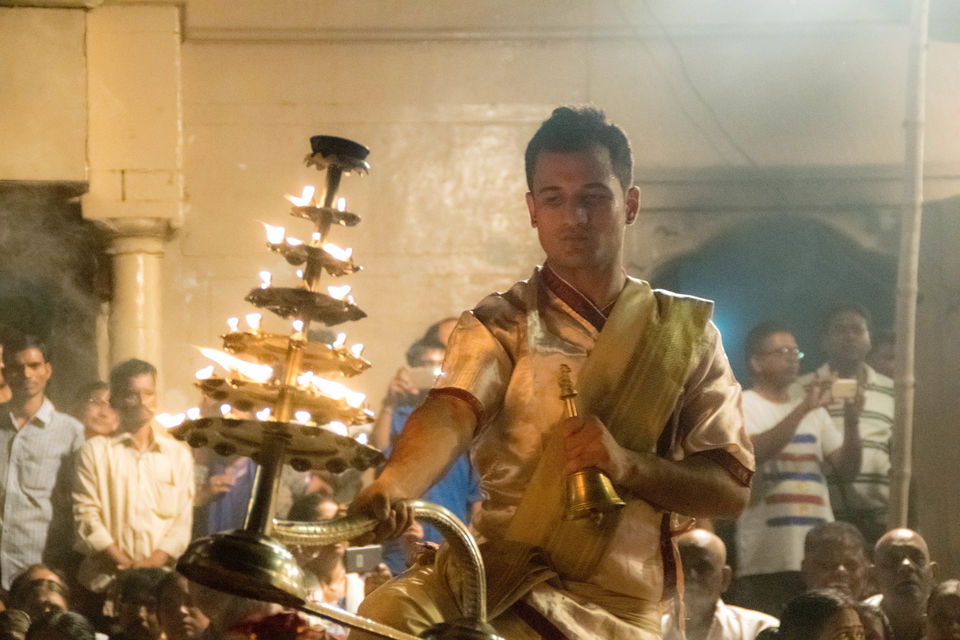 THE BABA DAIRIES
I have always been fascinated by images of Babas, colorful yet mysterious. I have always wanted to speak to them, try understanding their lifestyle. And Varanasi is a place where you will find Babas in all avatars. Damaru baba, Trishul baba, Aghori Baba, Sanskriti baba, Bandar baba. These are quite a few babas you would get to see when you take a walk from Manikarnika Ghat to Assi Ghat. Few babas have a fixed place that they sit at and few others have fixed Ghats where you can find them. Here are few of them who I found.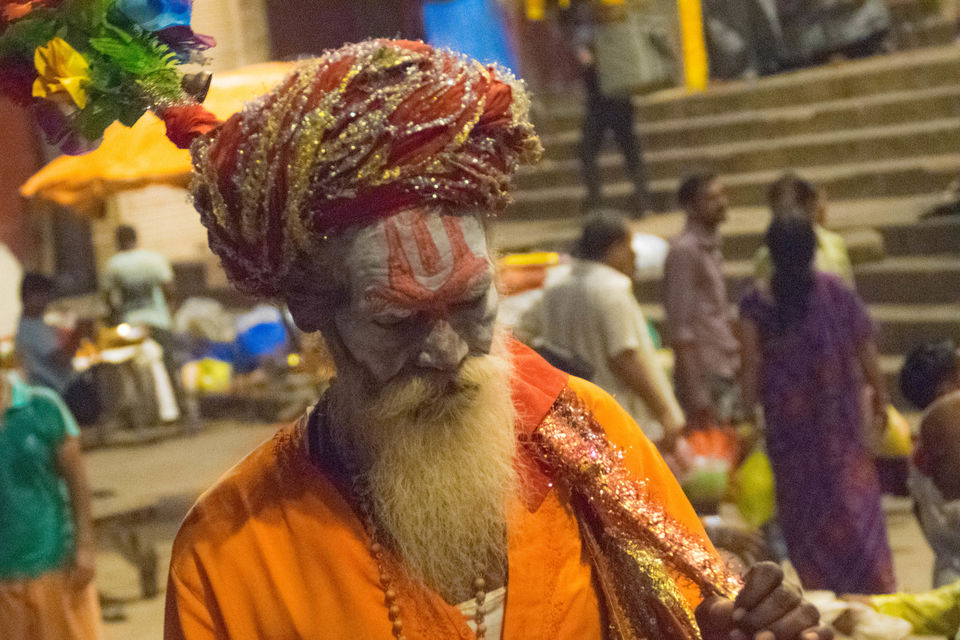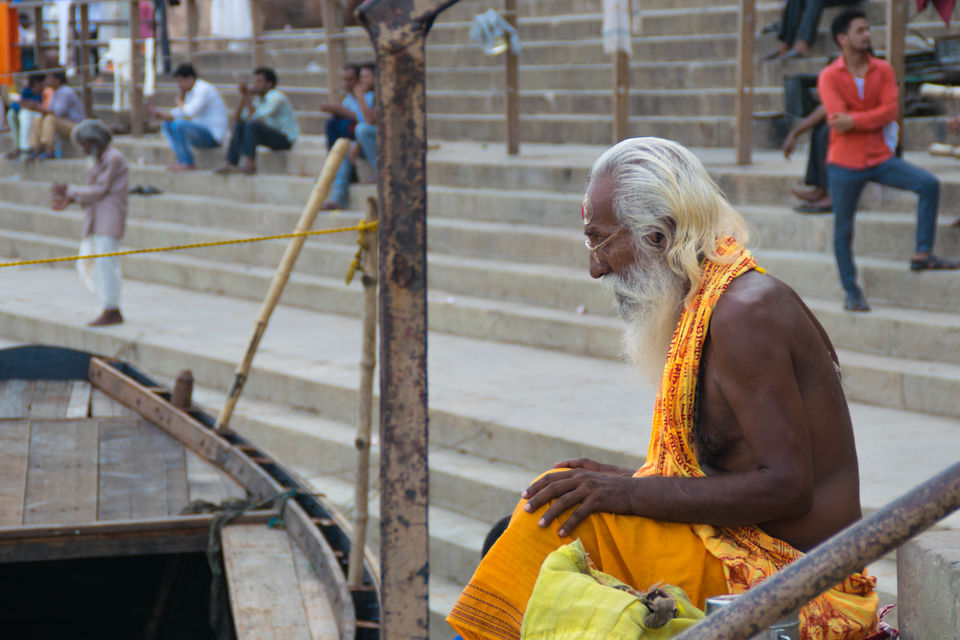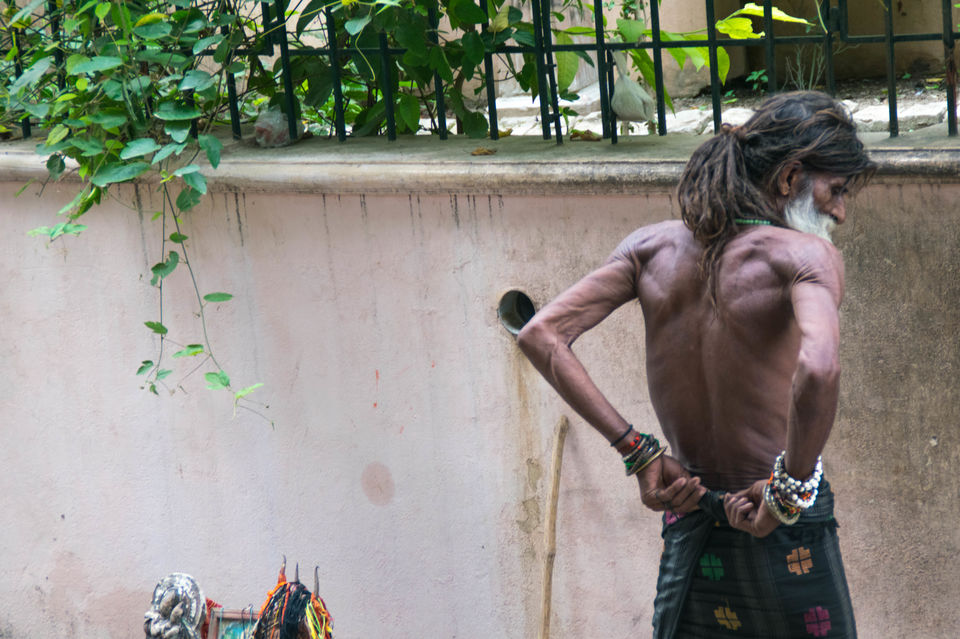 Before I went to Varanasi I always thought the Babas would be reclusive and not open to being photographed but during our first two days in the Ghat, we noticed people these Babas were not only approachable but were ready to pose for the camera if you pay them. The only requirement is you give them some guru Dakshina, that's what they call money as.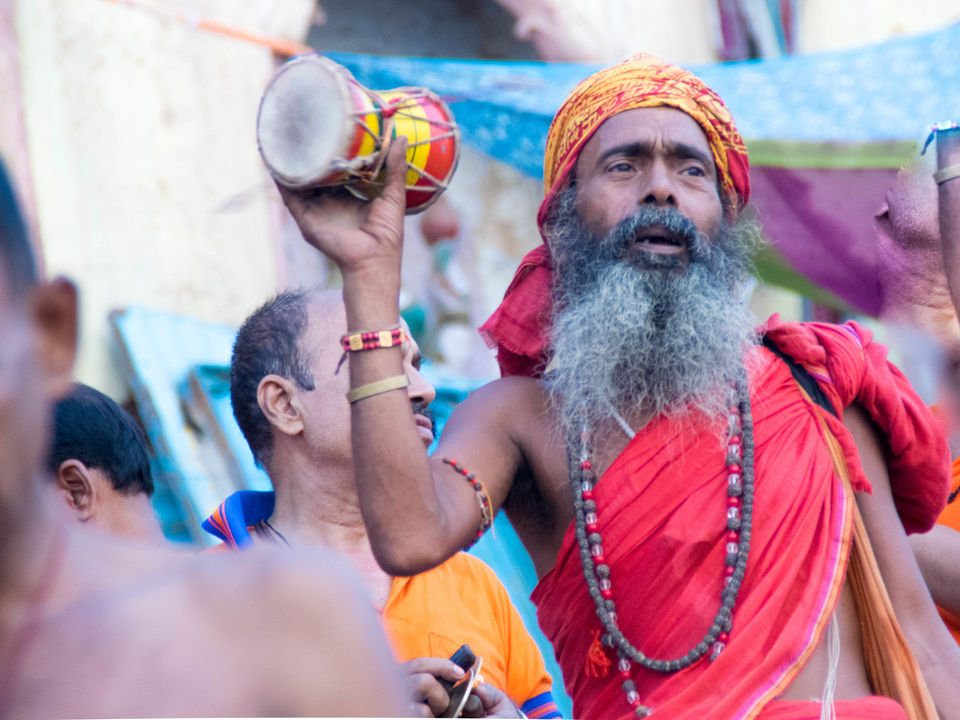 This was when it dawned upon me that my thought that many of these babas are pious changed is not right. These babas are nothing but ready-made models, many of whom are more than ready to pose for the camera, come for a boat ride for a photoshoot. But this made me want to understand their lifestyle and the need all the more.
So we tried talking to a lot of Babas but not many would spend a lot of time unless you gave them money. So we decided to hire a Baba for the third day for a short while just to have a conversation and for a few photos. Nothing wrong in some life Gyan right.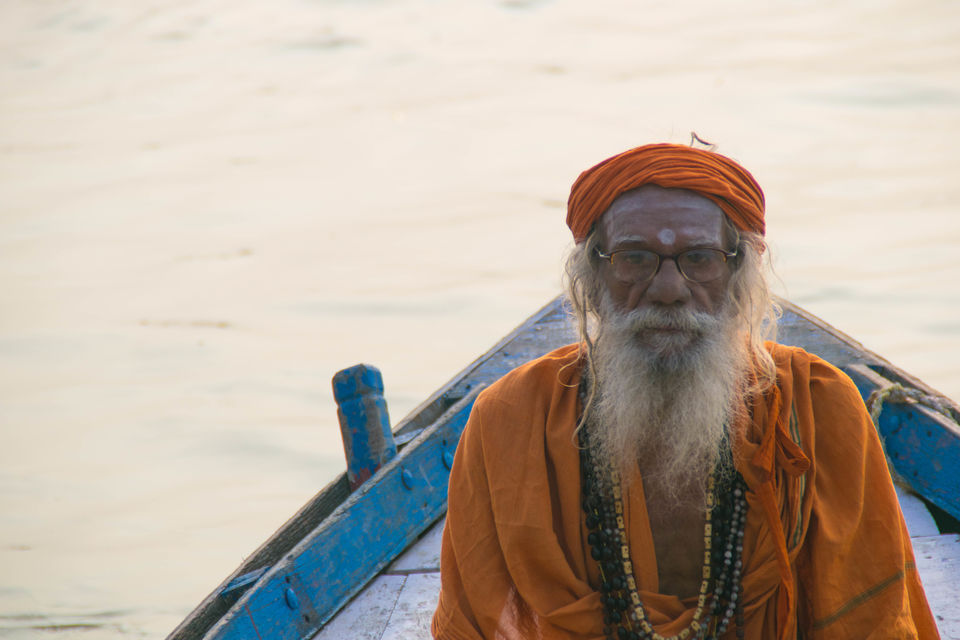 We asked our boat guy if he knows any of the babas who might come for a boat ride. The boat guy said he knows one baba and we can talk to him the next day. So meanwhile at Dasashwamedh Ghat during our conversation with a shopkeeper, he said he knows a baba too who would come for pose for photos.
So, the next day evening we mentioned this to our boat guy and what he came up with was a hilarious statement ever. He started advertising his baba telling his baba is a good baba, and he has better accessories than the other baba. He told in Hindi
"Sir Ji,humare baba lalchi nahi hain,unke pass damru hain,trishul hain, flute hain,aur kya chahiye sadhu photo ke liye"
It means his Baba is not greedy, he has all accessories and the tools that would make him look good in a photo. Such as a Trishul,damaru and flute along with the normal makeup.So, we were convinced about our model's credentials and gave him the go ahead.
ENTRY OF MRUTHYUNJAY BABA
This is when we had our model Mrithyunjay baba stepped in for a boat ride with us.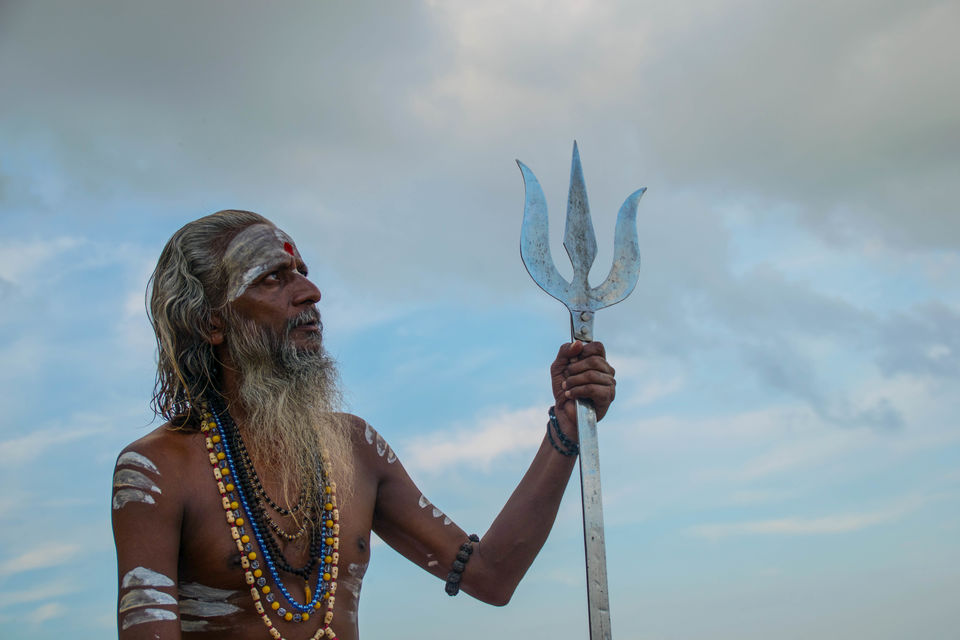 He got ready in the boat, had everything in his khadi bag for make-up.
In 5 minutes, he was done with the basic makeup.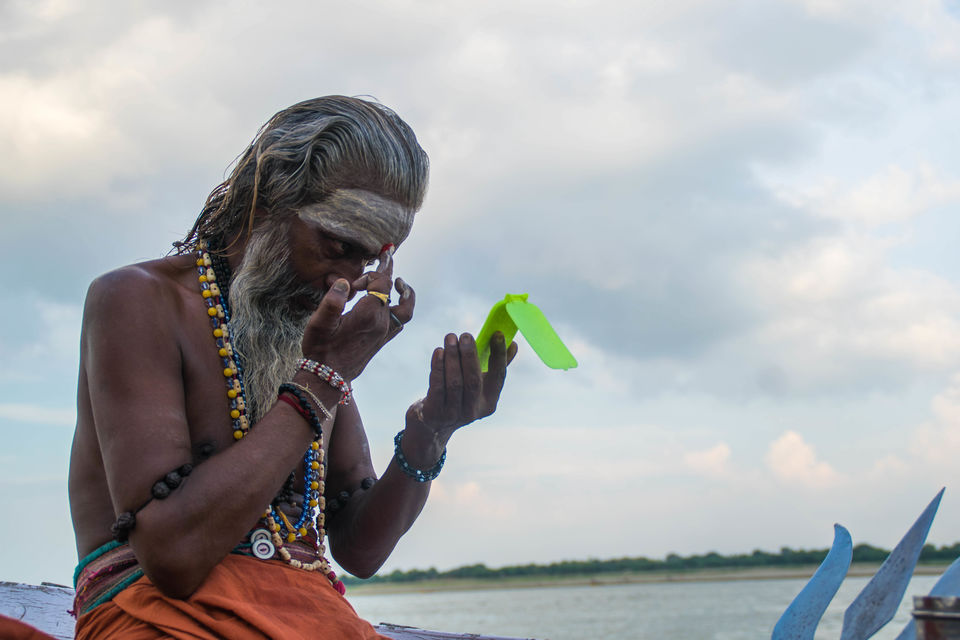 THE TALK WITH MRUTHYUNJAY BABA
He started speaking stories about his life and without even telling him started striking some good poses.
He spoke about how he was a Jcb driver in Hyderabad some 18 years back. And how he ended up in Varanasi and also spoke about the other jobs he had. While talking he also started using his accessories and giving poses. First the Trishul, then the Damaru, then the flute.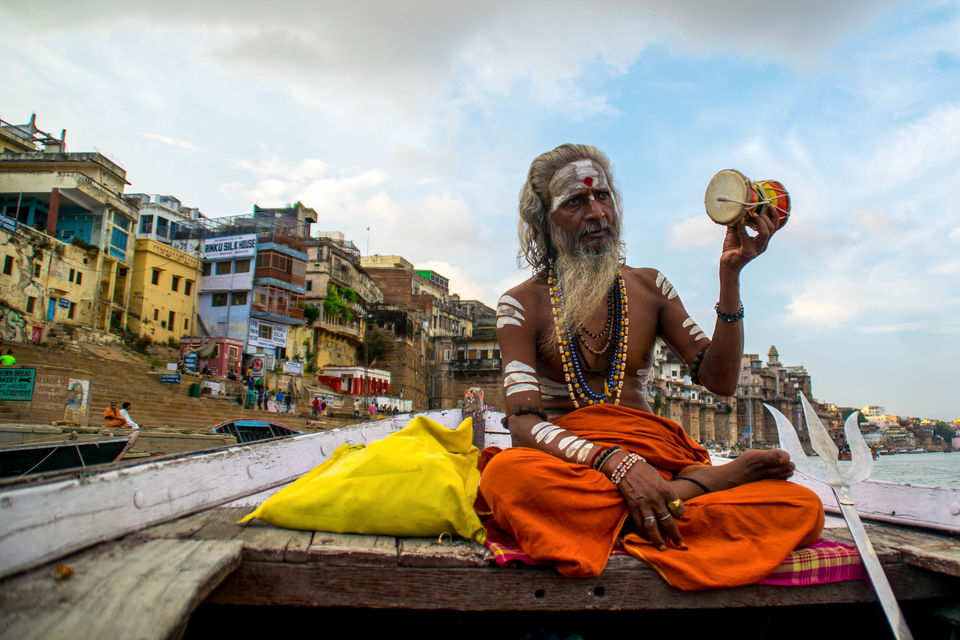 It seemed like all the Babas here were quite adept at striking poses for the camera. Our Baba confirmed the same when he told that a lot of the Babas here including him do this because the end of the day they need food to survive and they are given 1-time food a day and rest of the times for money do these things. It seemed like they had settled into this lifestyle. The Baba knew a lot of people.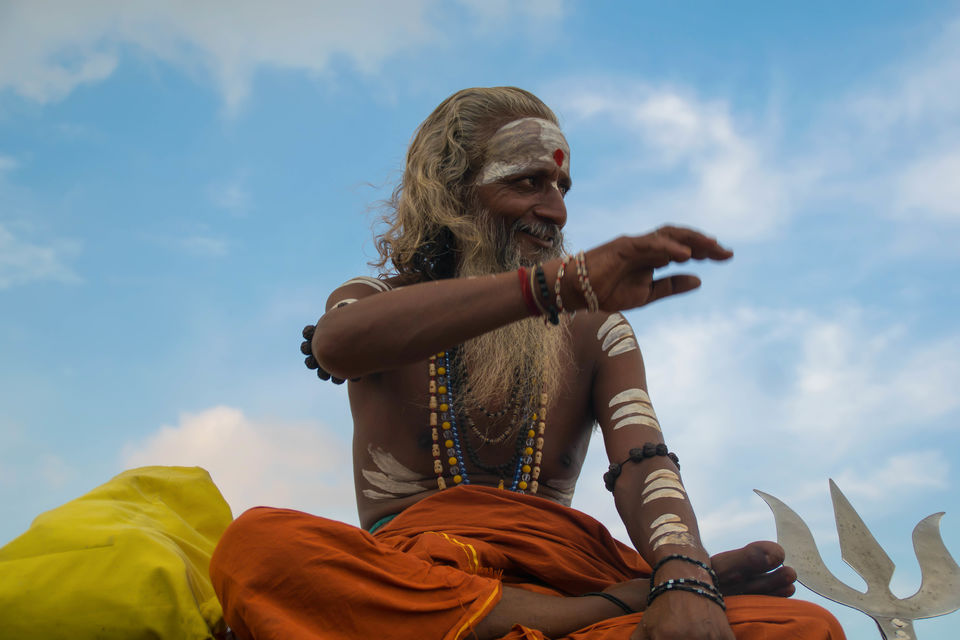 The baba was also quite up to date on politics, sports, and current affairs. He also told us about how Aghori babas are the hot thing in the market nowadays and how a lot of them fake it as Aghoris. It seemed more like these guys take sanyas out of their will but with no life to go back get stuck in the same place.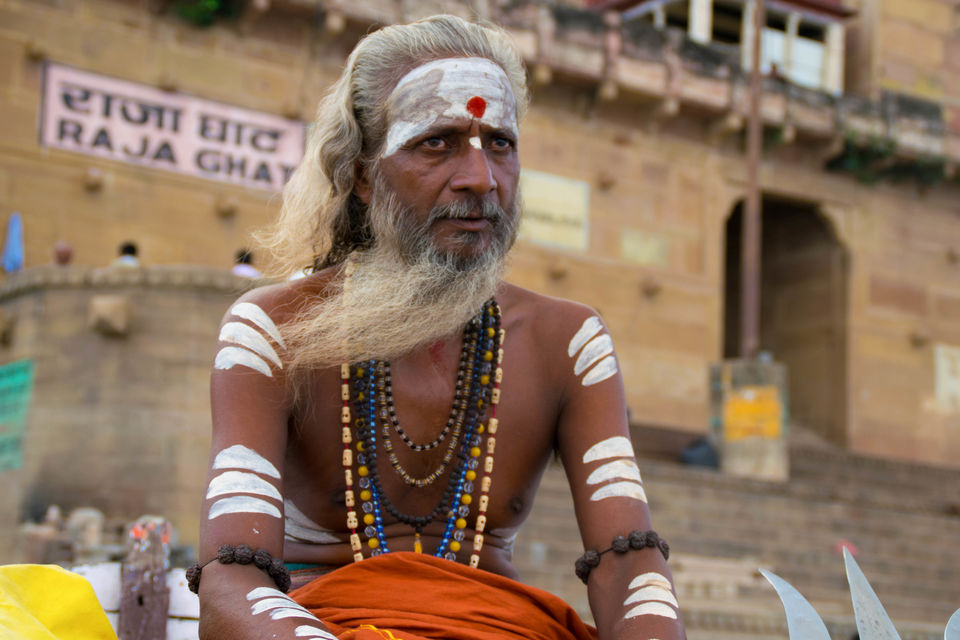 So we were quite involved in a conversation about politics and a lot of things during the ride.He seemed quite good at Finally after about 45 minutes we did reach the shore, though we initially paid him 200 but later decided to give him 300 out of pity than respect.
THE LEARNINGS
So post this we did try talking to a few Babas and most of them had similar cases. So once I was back in Bangalore and started to think about the trip the thought crept in, as to who are these Babas, the Babas who live in the religious places of India. Are they pious people who at times resort to asking money to just survive for food as our mrithyunjay Baba told or people who got lazy and choose to become sadhus just because it's an easier profession in a country like India. Maybe time and my future visits in Varanasi would give me answers.