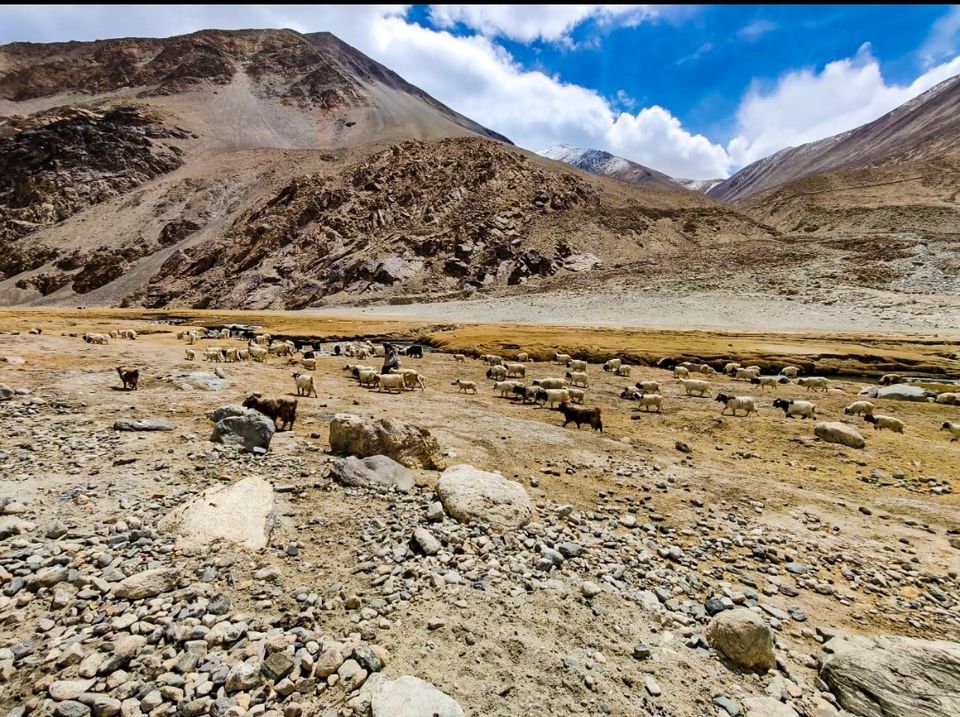 We were actually on an official trip that we took to Leh. While we had planned to reach there in a complete lockdown situation, we didn't knew that how would the city treat us. We reached Leh on the very first day & did our official meeting in the second half. While we hired a cab from our zostel at Karzu road to our client's place, we could see the beauty of the place and the amazing weather & we decided to explore this place. We decided to extend our stay by 1 week to explore the amazing sights here.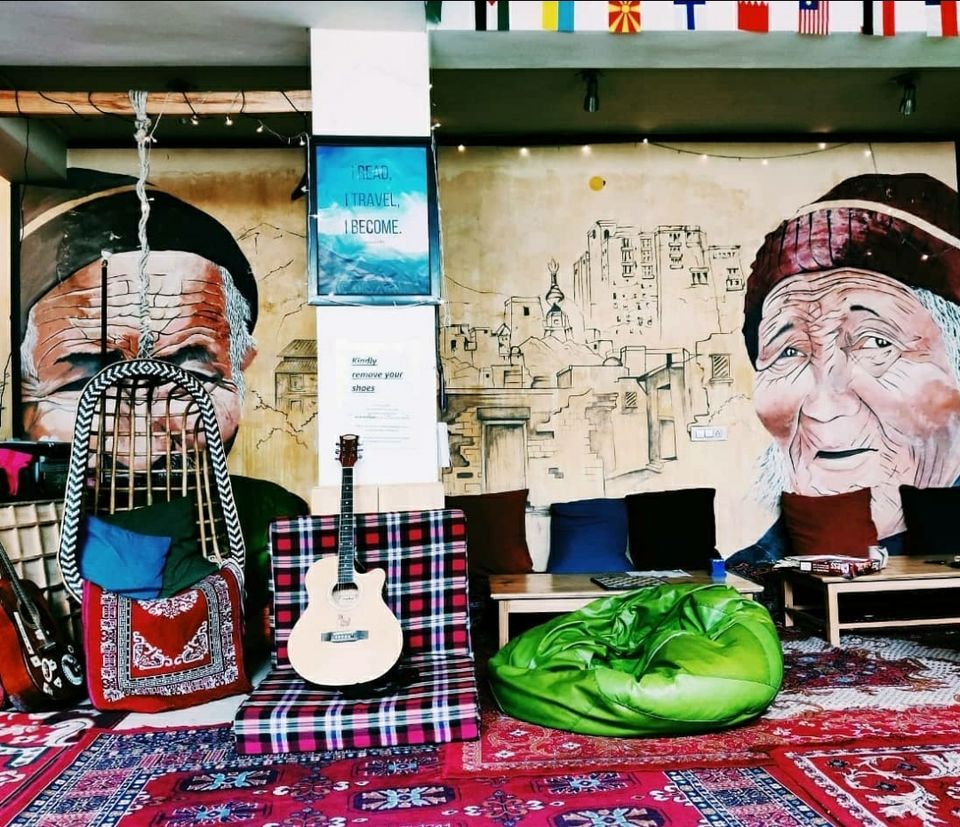 We hired a bike for the second day and left early morning to explore nearby sites although the hotel staff suggested us to take rest for a day so that we get ourselves balanced to the temperature there. But our zeal to explore for so high that we decided to explore the place. We went on a bike trip and our first stop was Magnetic Hill- A zero gravity place of India. It is one of the top attractions & lies 30km from Leh. It's really mysterious how your vehicle gets pulled uphill. The best part till we reach magnetic hill is the smooth road & the scenic views that force us to stop & capture them. Our second stop was at Sangam of Indus & Zanskar. It was an amazing view to see greenish Indus & deep blue zanskar to become one. We sat there & enjoyed the soothing view as our hearts were filled with satisfaction. We then made our way back to our hotel.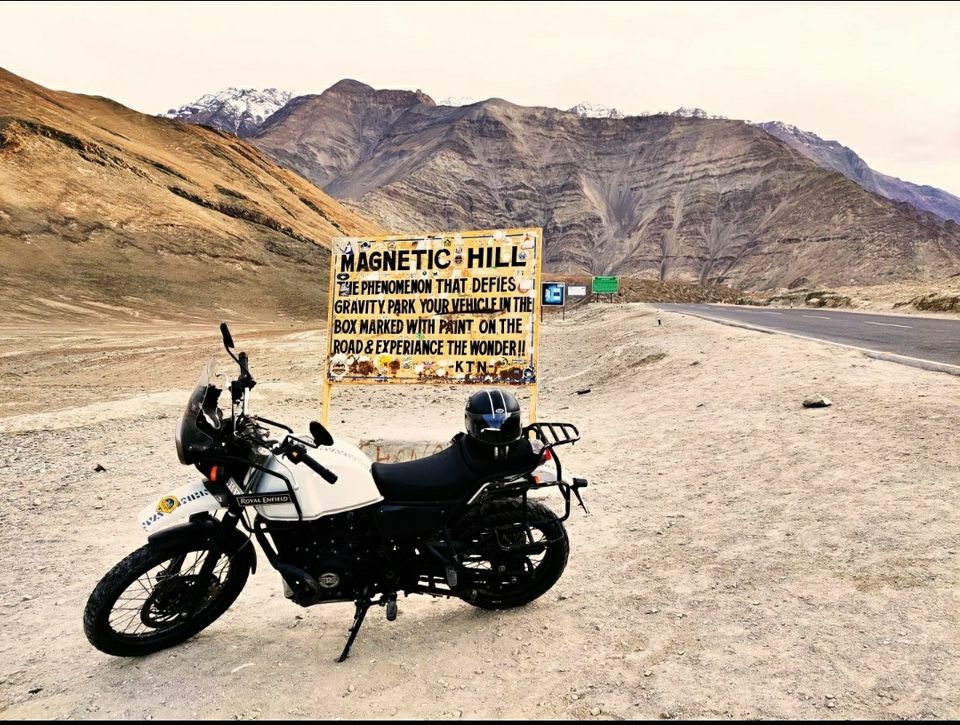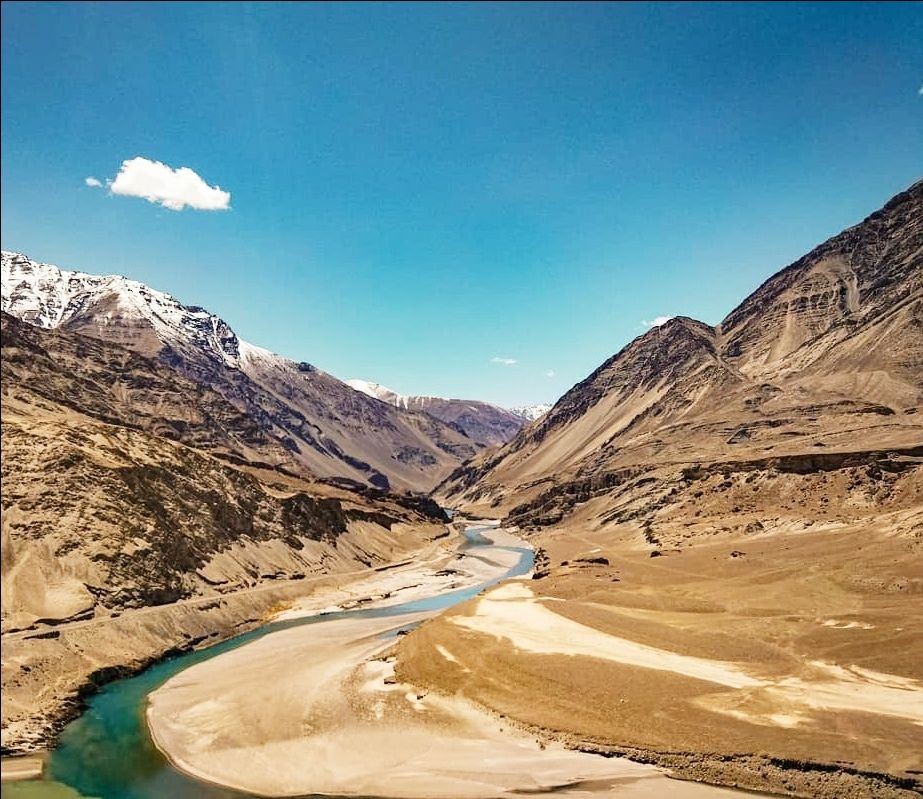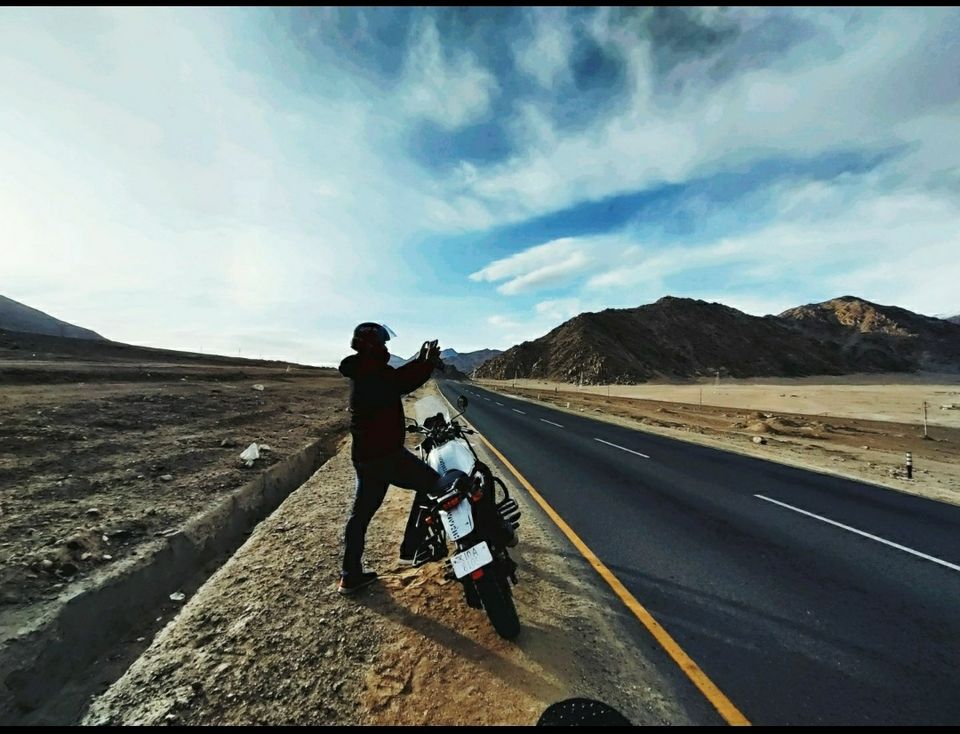 We started our next day very early as we had to travel to siachen . We took a cab from Leh & travelled all the way through Khardungla Pass to Siachen base camp. Khardungla Pass is the world's highest motorable pass and to be there was an experience like no other. As we were there in freezing winters, we faced a lot of trouble to drive across the frozen roads of Khardungla to reach Siachen base camp . This would not have been possible without the snow chains that proved to be our best mate for this journey.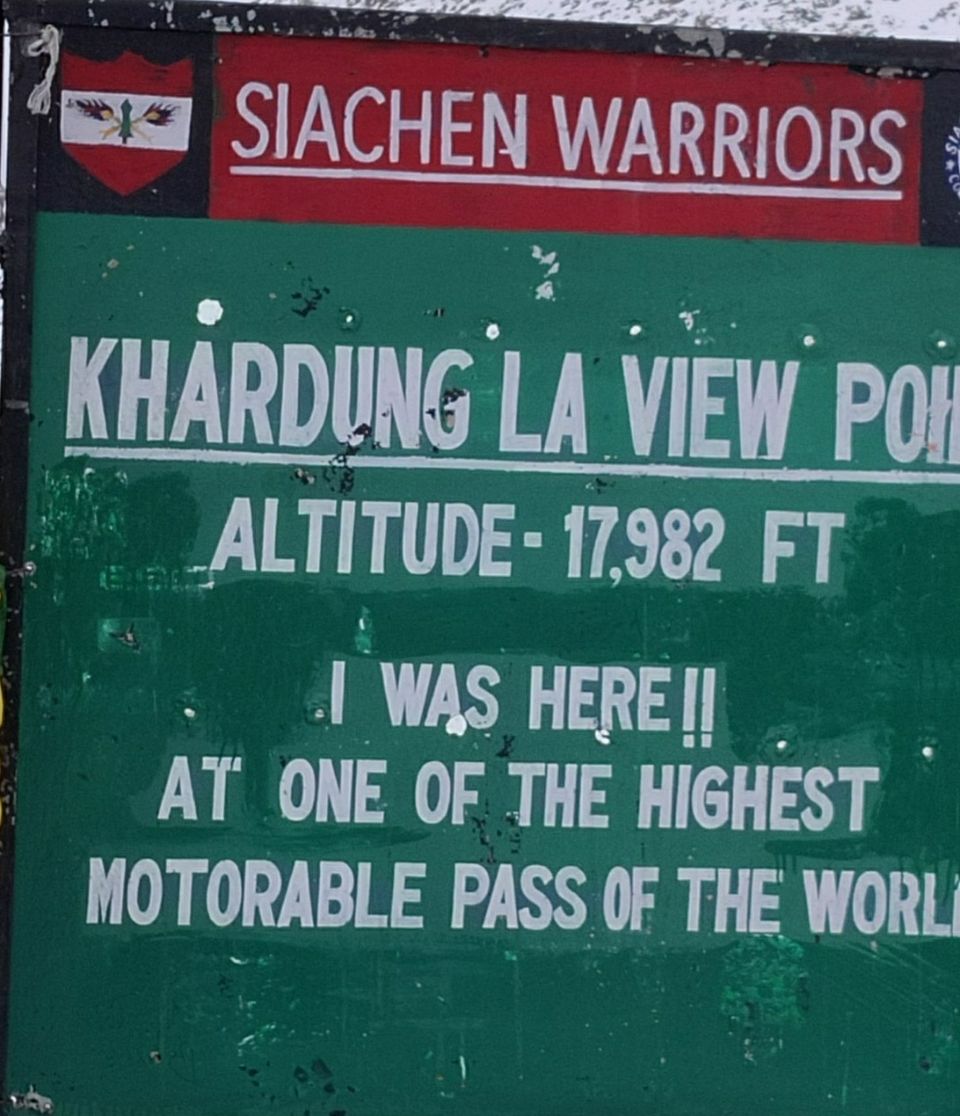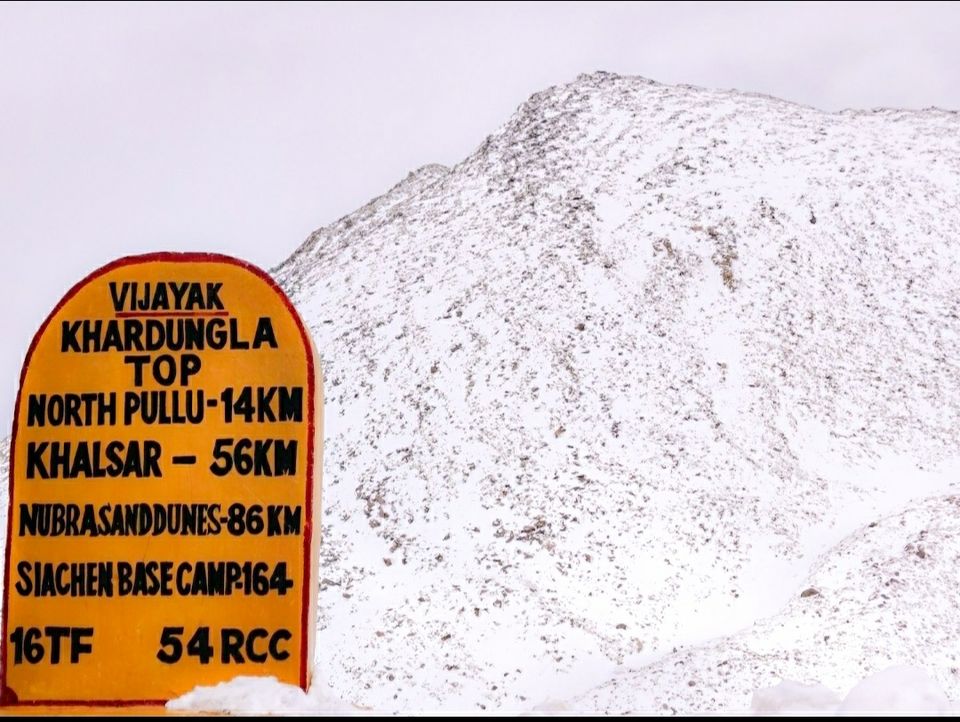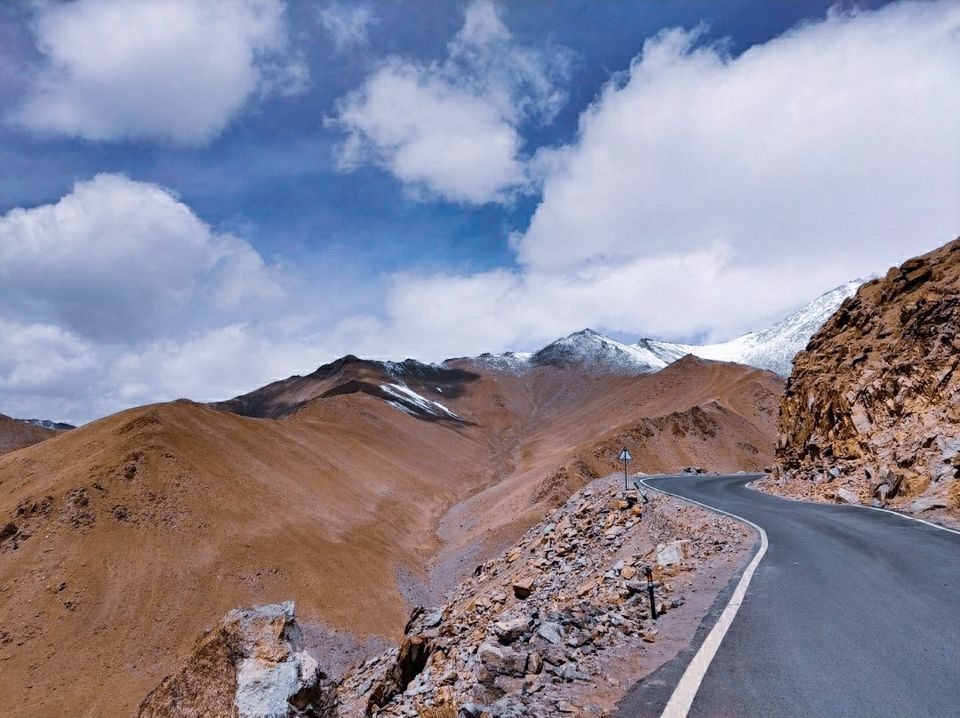 While we stayed at Siachen base camp for the night, we came to know how difficult was the life there. We saw how our army people- The base of our country, how they strive to live there under such harsh conditions for the people of their nation. From there we started for the next day to nubra valley where our next stop was Khalsar.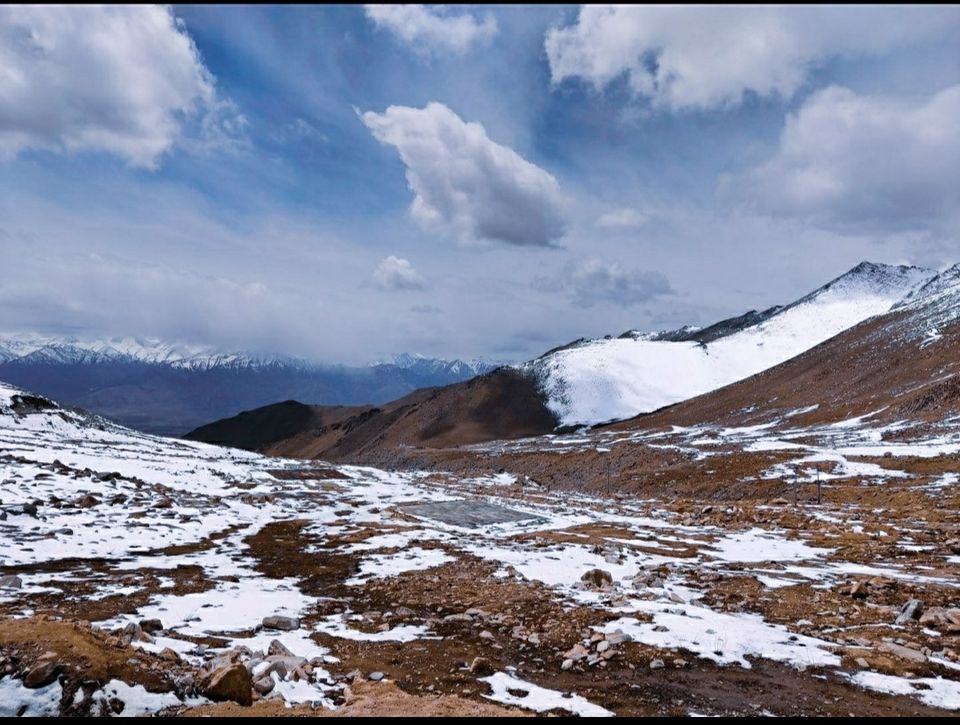 Moving ahead from Siachen, we came to Khalsar. Here we went for a ATV Ride on World's Highest Sand Dunes, Khalsar-Nubra at 10,500ft. It was evening at about 4PM when we were there in complete lockdown doing the ATV ride alone . The voice of the river flowing through the sand dunes was just as perfect as it could be and proved like a music to our ears.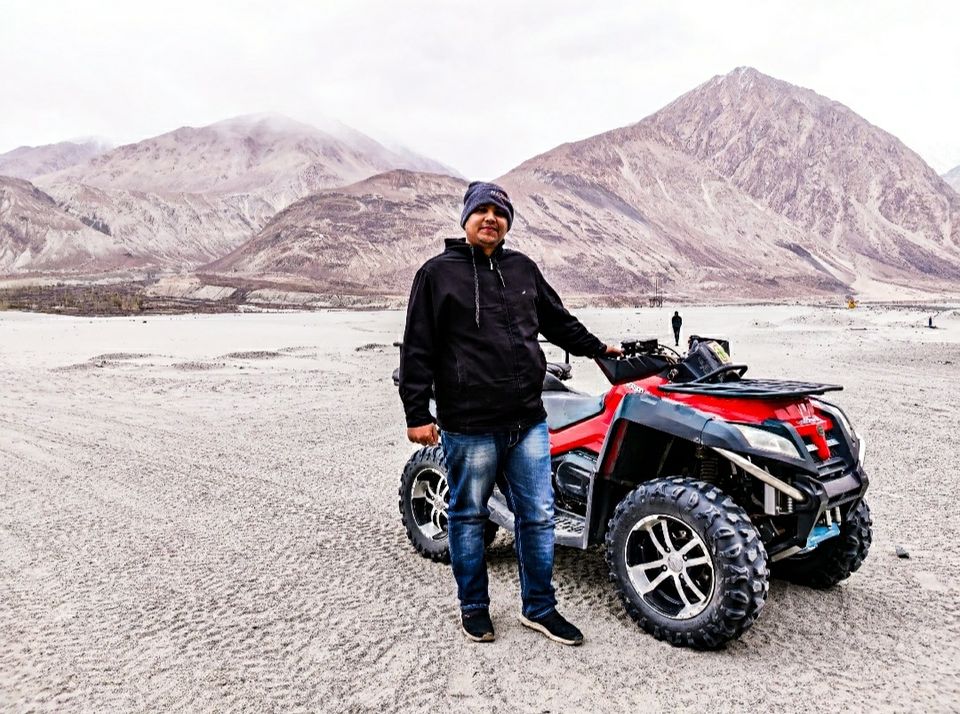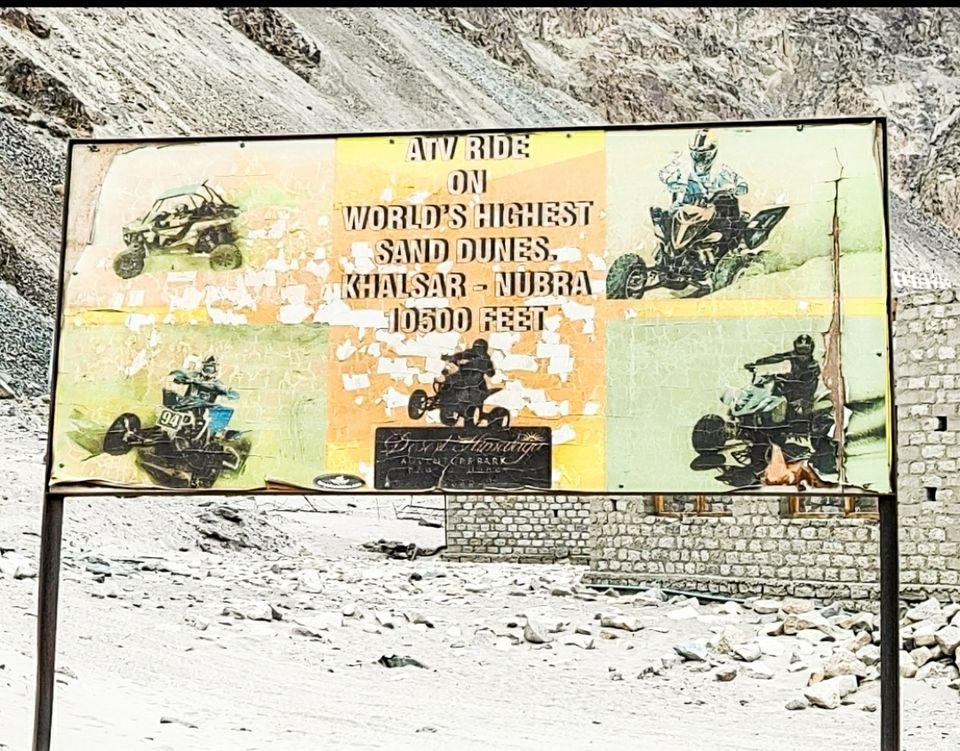 As we made our way from Khalsar, we reached Diskit, a small beautiful village untouched from the rest of the world. While you visit here, Diskit monastery is a must place here. We stayed here for a night.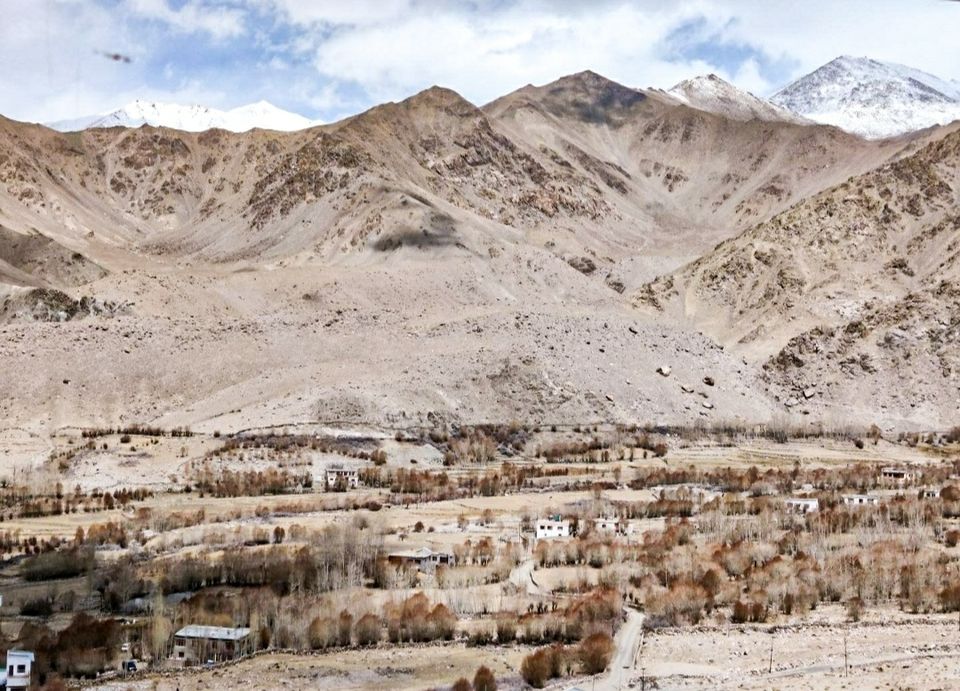 We started off for another day towards Hundar, a small village in the district of Leh, located at the banks of Shyok river. Now, this place is famous for it's sand dunes & Bactrian camels. In Hundar, we stayed at one of the camps to get the camping experience while in the midst of sand dunes. The sky that night felt as a blue ocean embedded with the diamond like stars that proved to be safe as it was surrounded by our Himalayan range . One can feel & hear the sound of the waves at night that blow away the sand making lot of noise.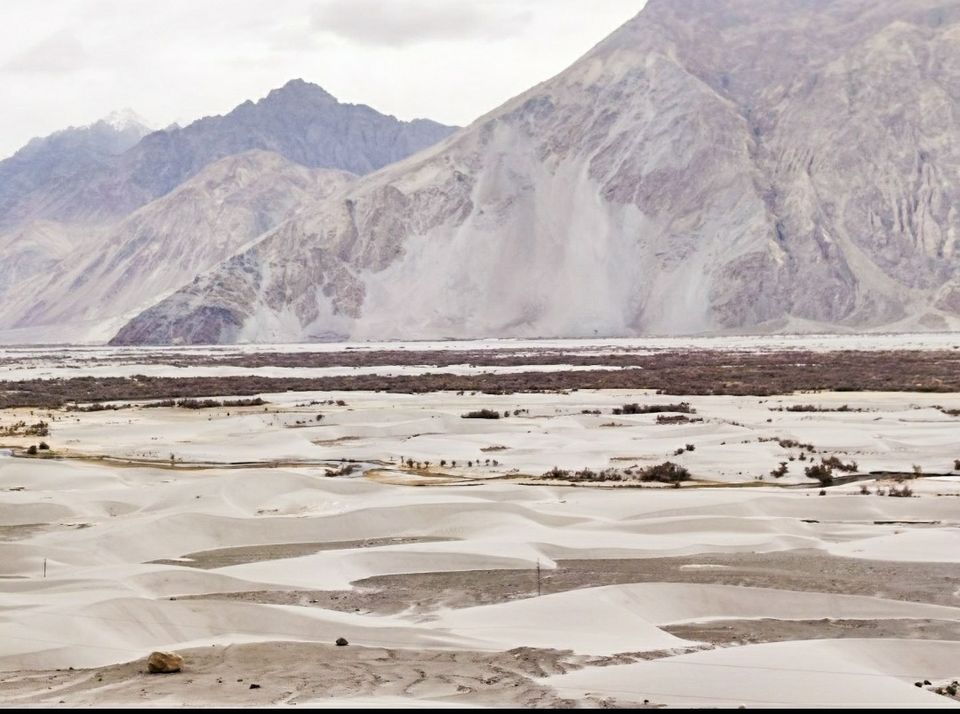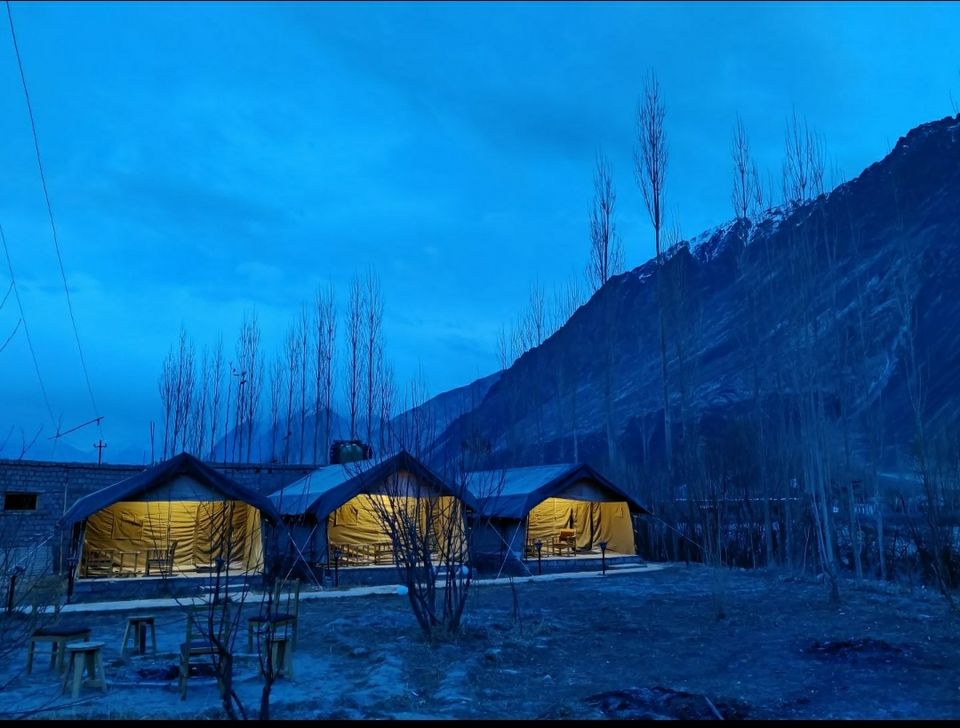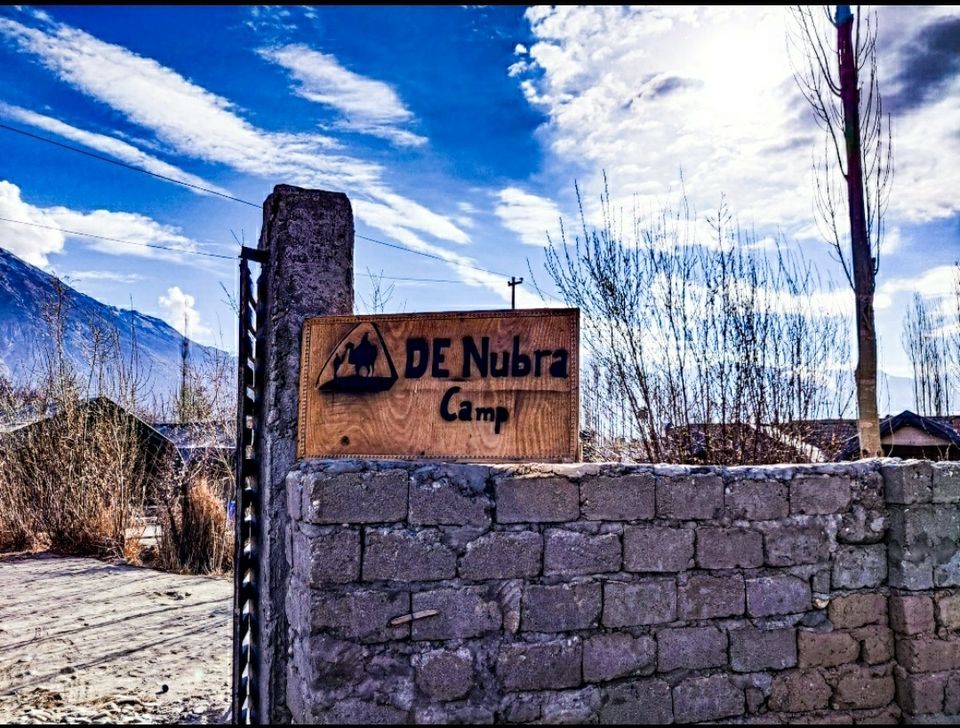 We left for Turtuk , the next day . It is a small village and is the last outpost of Indian controlled Ladakh after which the Baltistan region begins , which is administered by Pakistan. The locals there, told us that we can get best apricots here. To live there between the local people & look at the culture that they followed proved to be a different and a new experience for us.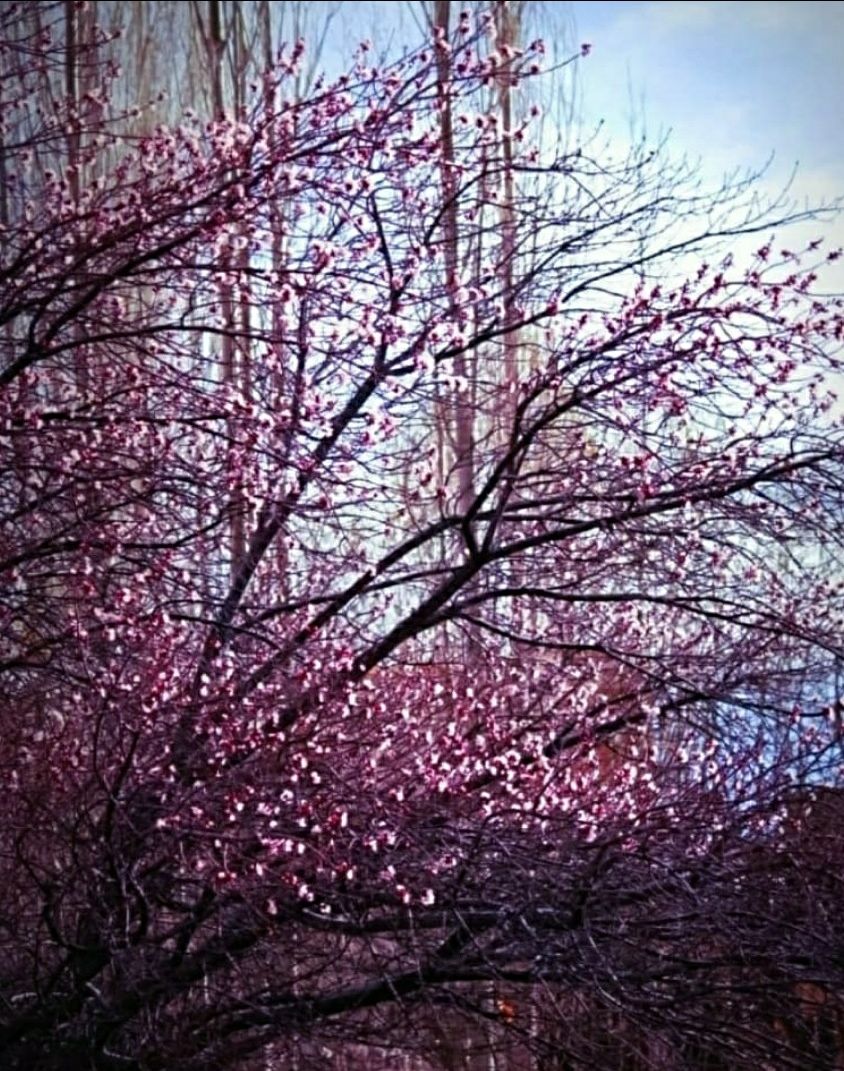 The next day we started off from Turtuk for Pangong Lake. As we had earlier heard of this lake & it's blue water, we were eager to be there asap. But what made impact on our hearts were the views that we saw while we travelled from Turtuk to Pangong. The beautiful wintry morning with chirping of the birds, far away from city hustle bustle took our breath away. We discovered a strong ,rough and never ending mountain ranges all the way as we travelled. We are more of a beachy couple, but this time we were zipped to see the beauty of Ladakh. We had never fallen so much in love with the rough brown mountains which were covered with snow and under the sunlight were shining like sliver which seemed as icing on the cake. Finally we reached Pangong, but to our surprise, it was frozen. Frozen to a strength, that one could do the ice-skating on it. Ultimately , we could not get to see the blue waters of the same yet that was an amazing view surrounded by the mountains. We finally enjoyed walking on this Lake & took a lot of pictures. We made our ways back from here to our hotel.
All this while ,when we stayed at Zostel LEH, the entire staff their proved very friendly & guided us for the entire tour. In this complete lockdown situation, the tasty food that they provided us proved to be life saving for us and the stay was very budget friendly.
https://www.instagram.com/s/aGlnaGxpZ2h0OjE3OTI0MTgyNDQ3NTM4MDY0?story_media_id=2551140799414660346_5589746890&utm_medium=share_sheet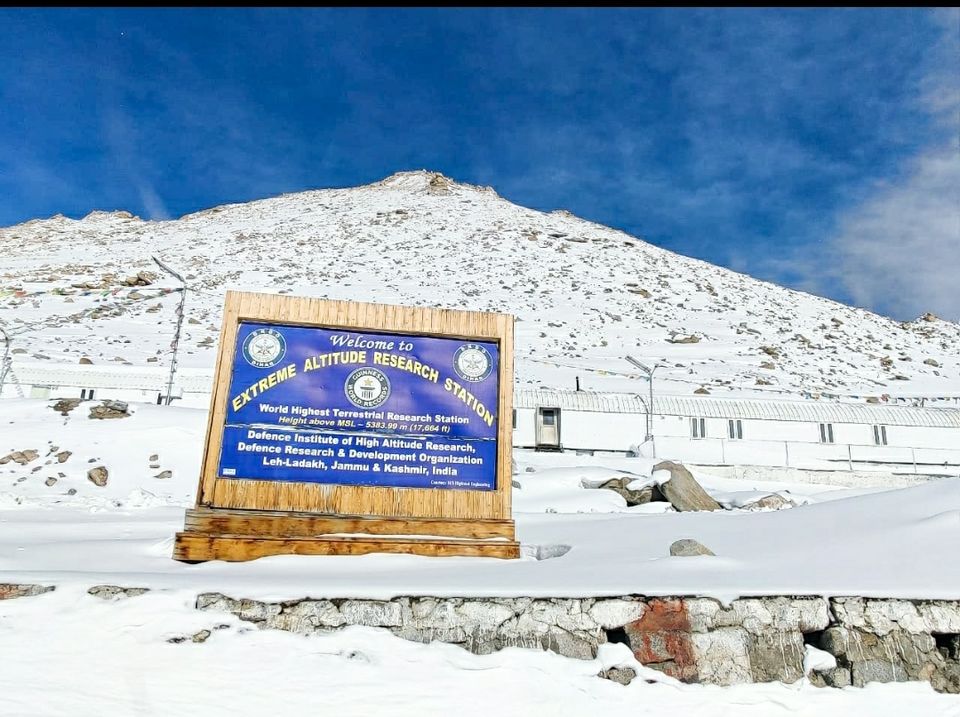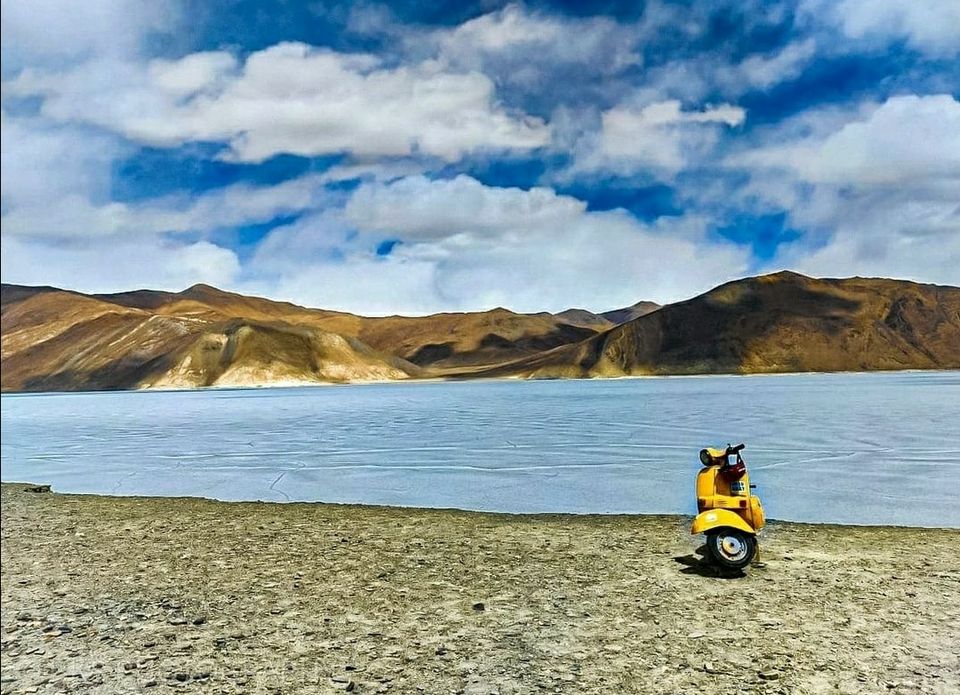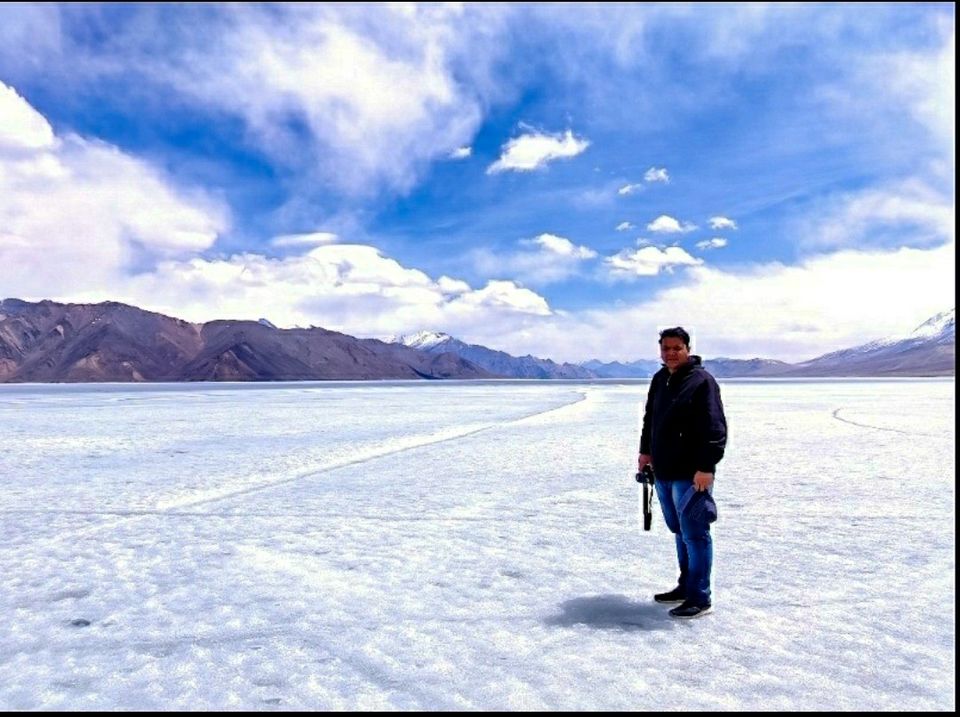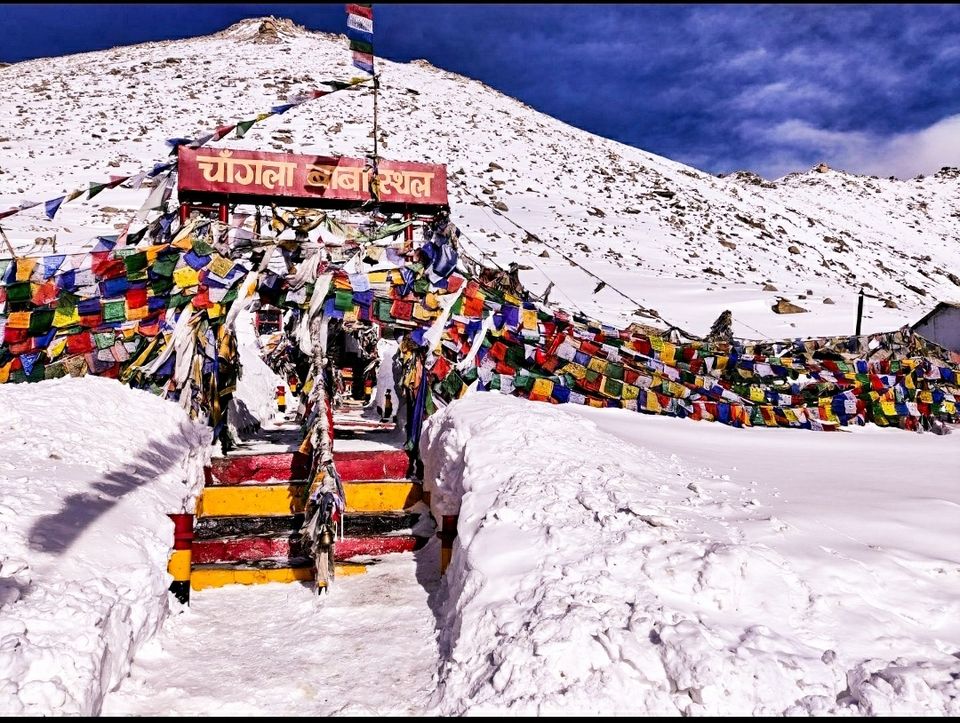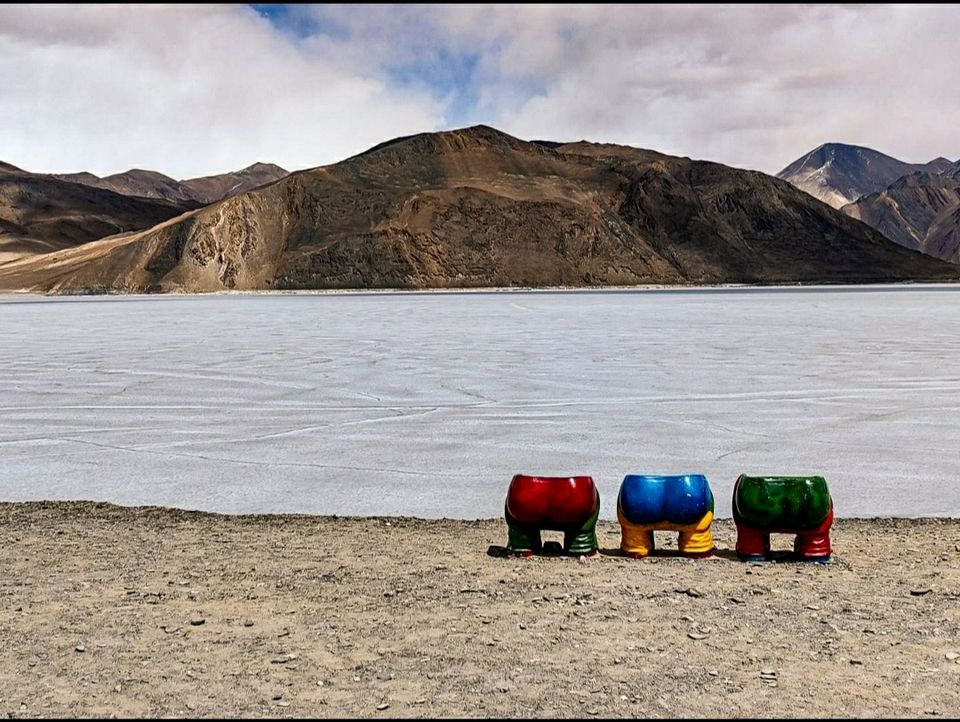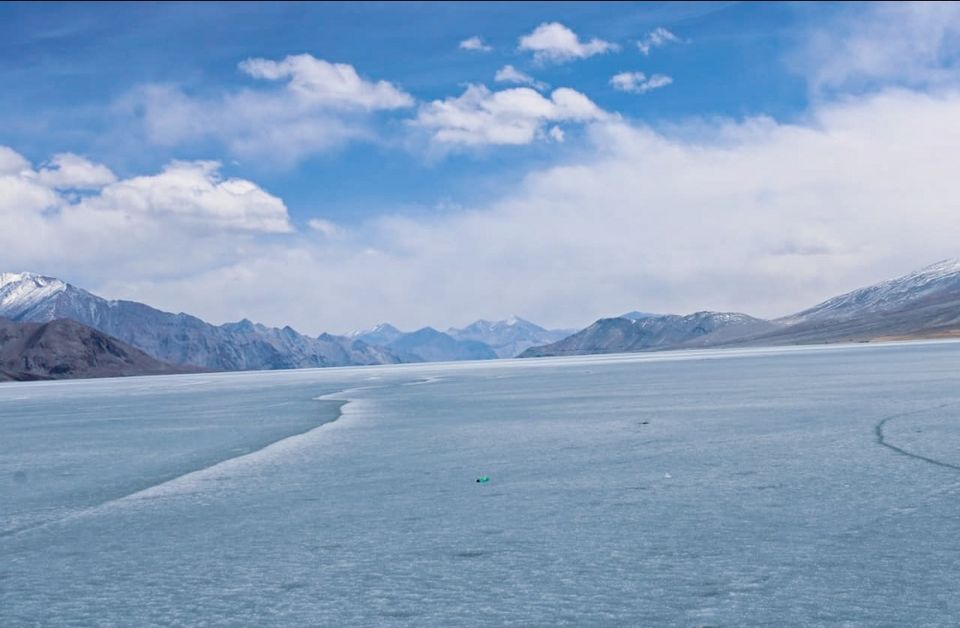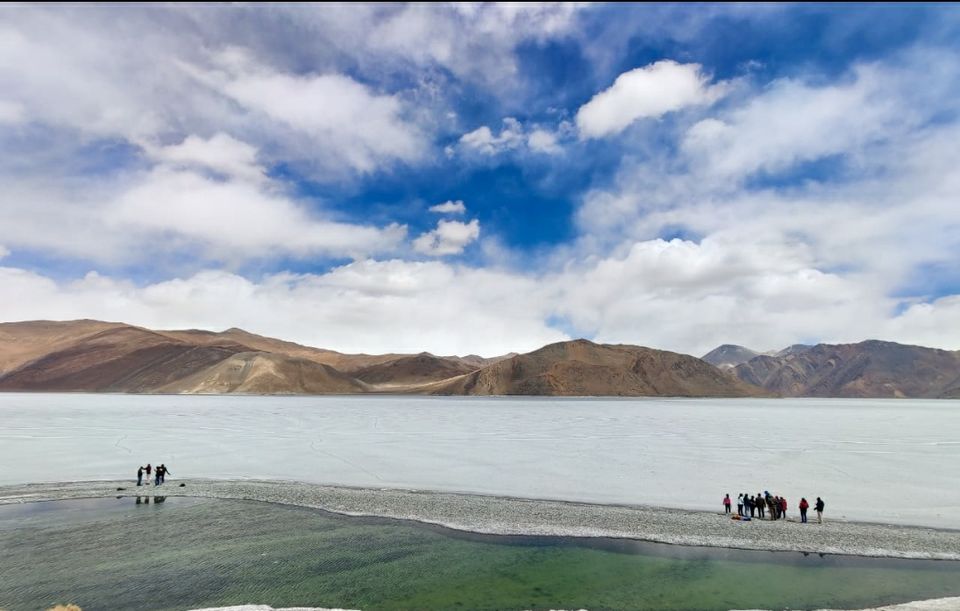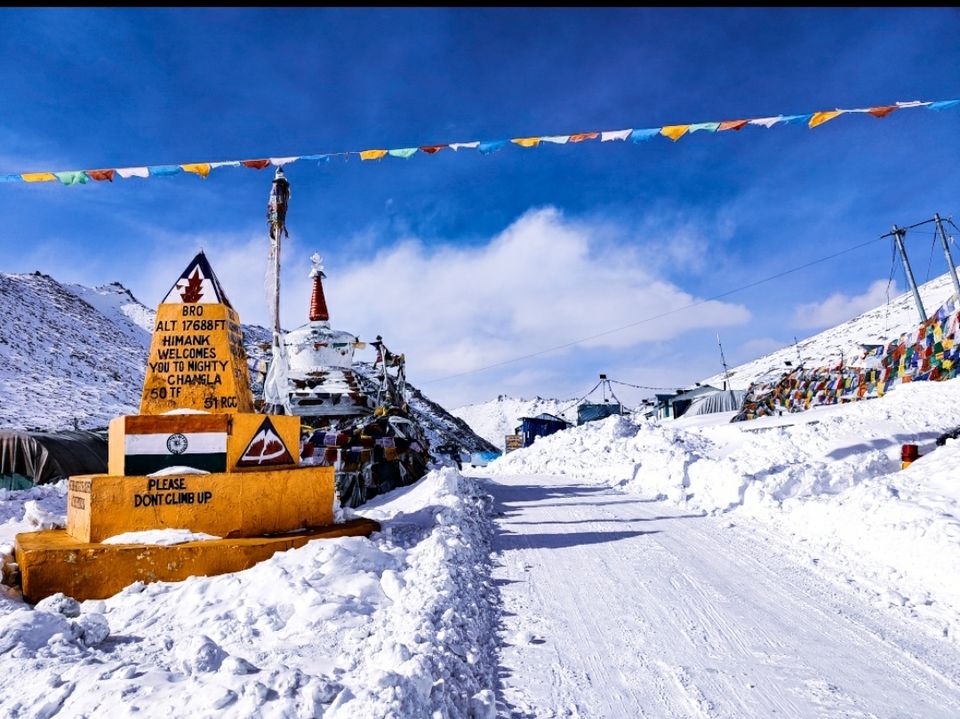 "We travel not to Escape Life, But for Life not to escape us"