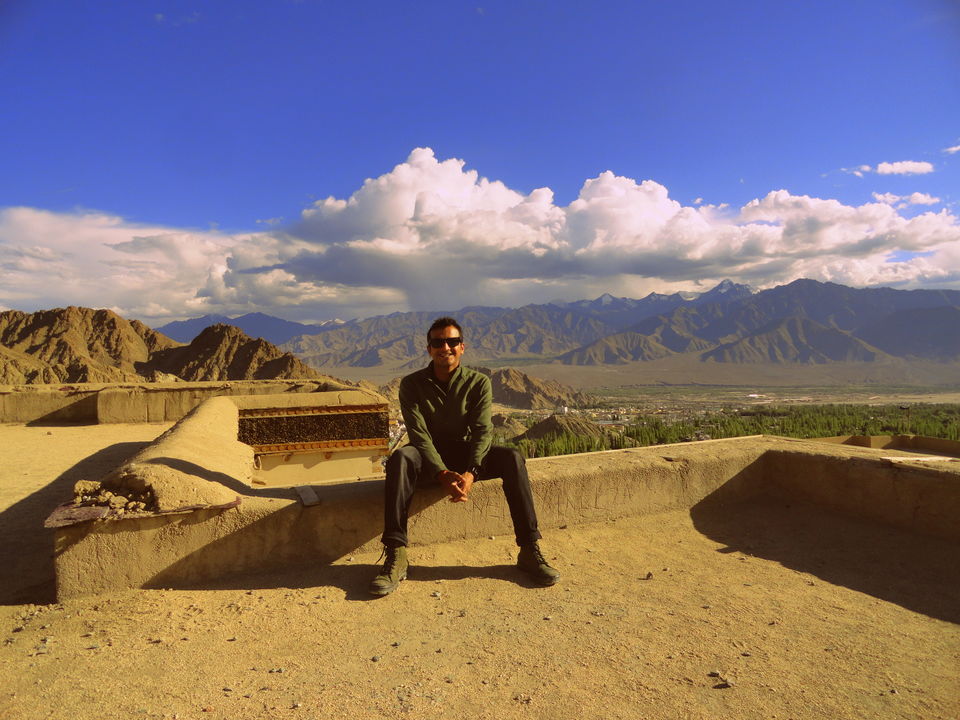 There is something about the mountains that always attracts people especially if they from the plains. For me, Leh and the world beyond was more of a medical adventure. I like practicing medicine in peripheries so I had to be there. But no amount of textbook knowledge and theory can save you or teach you what these mountains are really made of and what they can do to your mind and body.
To start with, I would recommend you prepare well and read up on the do's and don'ts in the "Land of Lama". A basic medical checkup and some amount of conditioning is a good idea to begin with, this should be done before you get to these heights.
It's a beautiful place no doubt, but whatever is beautiful my love, comes with a price and that would be a serious altitude illness or even death due to your lungs and brains swelling up like balloons if your not prepared. #travelfails
A basic kit is a must, like: 1. Headgear 2. Ear plugs or Muffs 3. Sun glasses 4. Balclava - Buffs 5. Clothing in 3 layers always a. T Shirt b. Sweat Shirt c. Wind Sheater d. Opptional down jacket subject to weather 6. Gloves 7. Comfortable inner wear 8. Socks - 4 pairs 9. Shoes - High ankle if you plan to trek 10. Floaters 11. Trekking Pants 12. Rucksack
Some prerequisites: 1. Hydration is the key to prevent Altitude Illness 2. Go slow and listen to your body and mother nature 3. Check the weather please and plan your trip accordingly (Best time for tourists is Mar to Sept).
Basic physiological needs:
Makaan (Shelter): Well I have stayed in Mentokling Hotel in Leh which is good, centrally located run by a mountaineering veteran who knows the lay of the land.
Roti (Food): Food is pretty tasty in most cafes, I loved the German Bakery and the Ginger Lemon Honey teas at the roadside. For breakfast, follow the locals to the inner lanes for some really tasty naans and namkheen chai(Salty Tea). Lunch: try the mutton kranti, tandoori chicken and rotis on the first floor next to the bus stop in the mughal restaurant. Dinner: Tukpas and Momos are great in the inner lanes.
Kapda(Clothing): There are adventure stores in the main market who lend trekking gear and high altitude clothing.
Gyaan (Knowledge): The book shop in the main market on the first floor is awesome and they have a lovely collection of mountaineering books.
Dawai (Medicines): A pharmacy at the corner of the Leh market has all the essential medicines for the treks.
(Nazrane) Sights: Go slow and have enough number of days for each monument or experience, no point hurrying it up and falling ill at the end of it. See the Shanti Stupa, Leh Museum, Heritage trails, Stok Monastry, Diskit, Khardungla, Nubra Valley and the lakes. But remember, do not climb higher if you feel uncomfortable....there is always next time.
Chitti (Letters): The post office in the main market is the best place to send your post cards and packages. They can be prepared in the back lanes by the tailors and dispatched on the same day before 1500hrs.
Samaj Seva (Volunteering): check out the local schools and NGO's for sustainable ways of travelling and try staying at home-stays so you could help the locals directly.
#KashmirDiaries