It was almost an impromptu plan for me. Bike ride @leh and nearby area. One of my friend motivated me to do this. So here i am, with all possible preparation i could manage in past one week.
1. Started with high altitude meds about 5 days prior.
2. Did some basic shopping from decathalon kolkata
3. Boarded a flight to delhi.
4. Bought a riding jacket from delhi (chopra's automobile) karol bagh.
5. Did some tie up for bike and accessories.
6. And few other stuff related to stay and passes
The best feeling i got was when i landed in leh. The weather is pretty comfortable here in month of july.
I landed on 8th july, since then i have been resting and today getting my bike from a guy in leh.
First day was little tiring due to getting down directly at such high altitude but kudos to my doctor friend who got me medicines. For first 48 hours i was only resting despite a strong temptation to explore the city. But its required for body to get acclimatise.
Planning to ride to kargil on 10th. Lets see how it goes.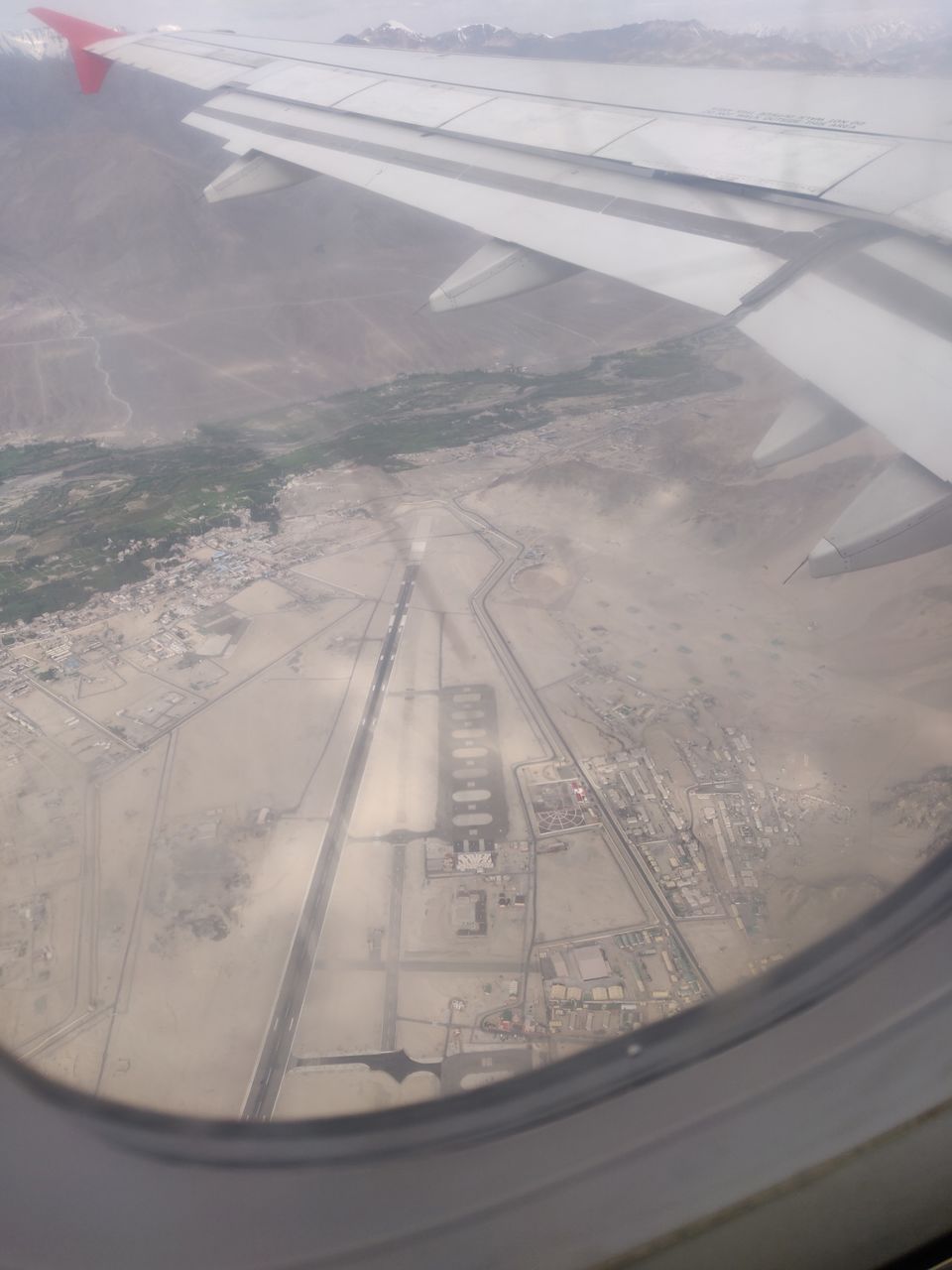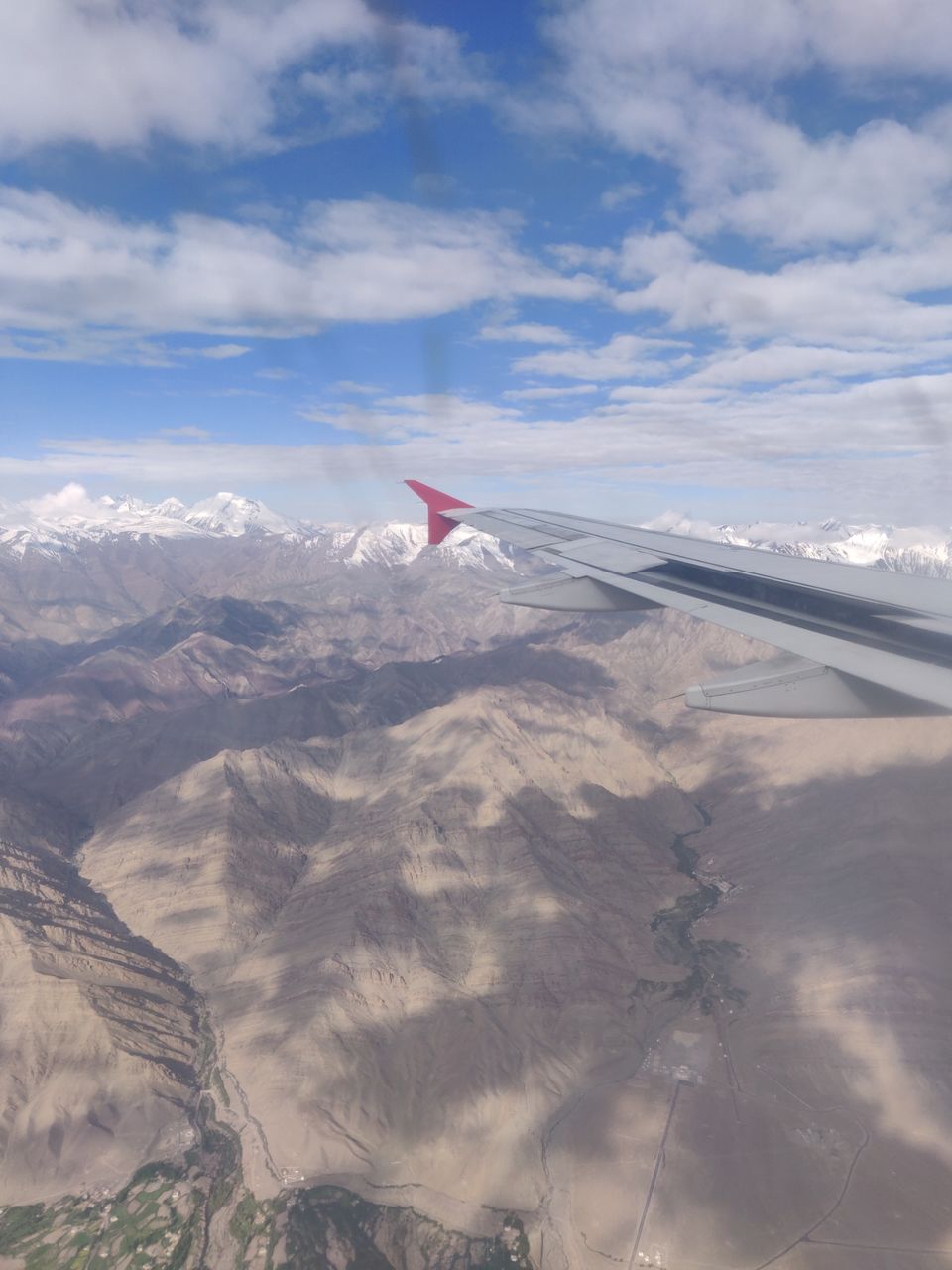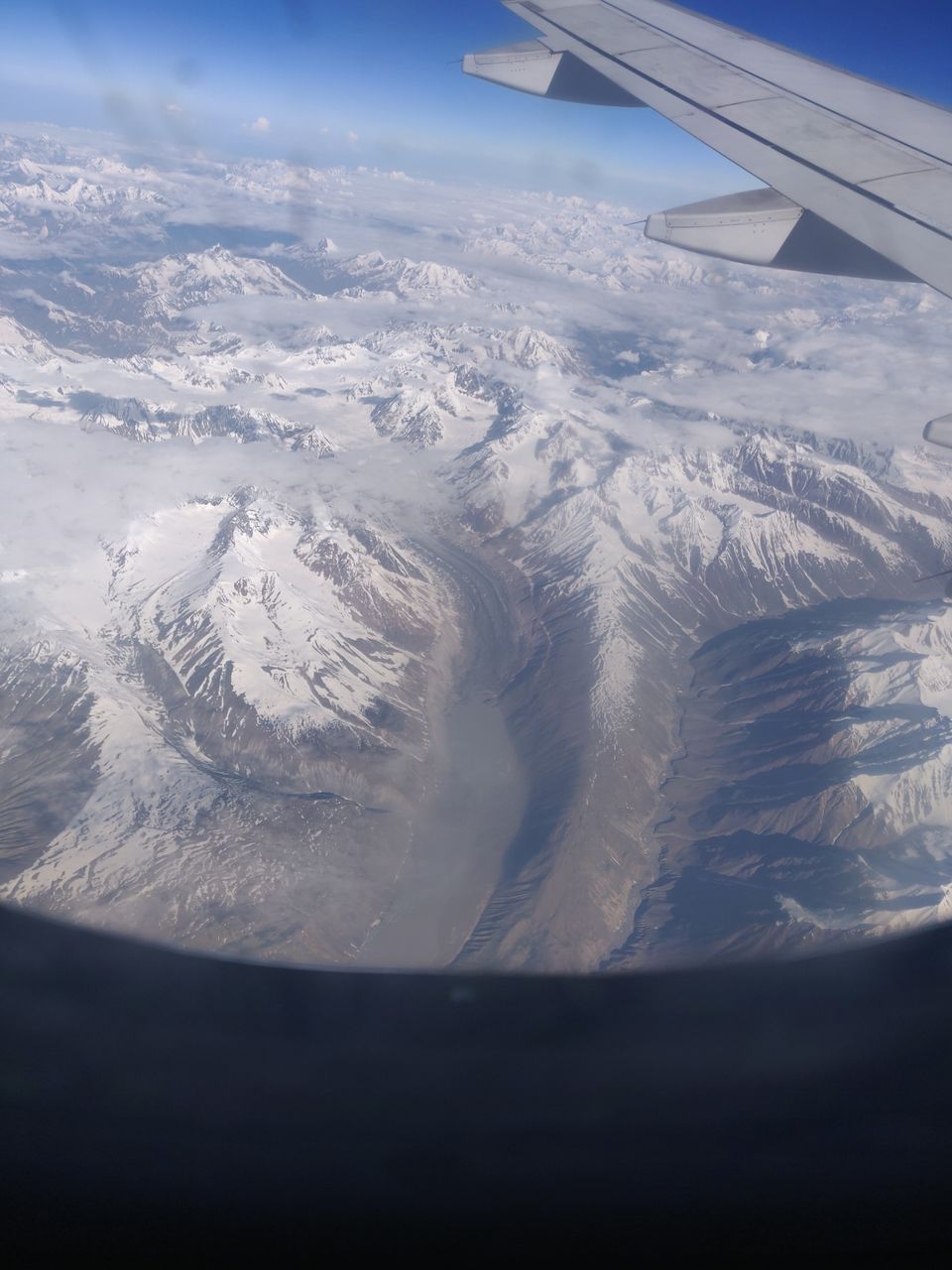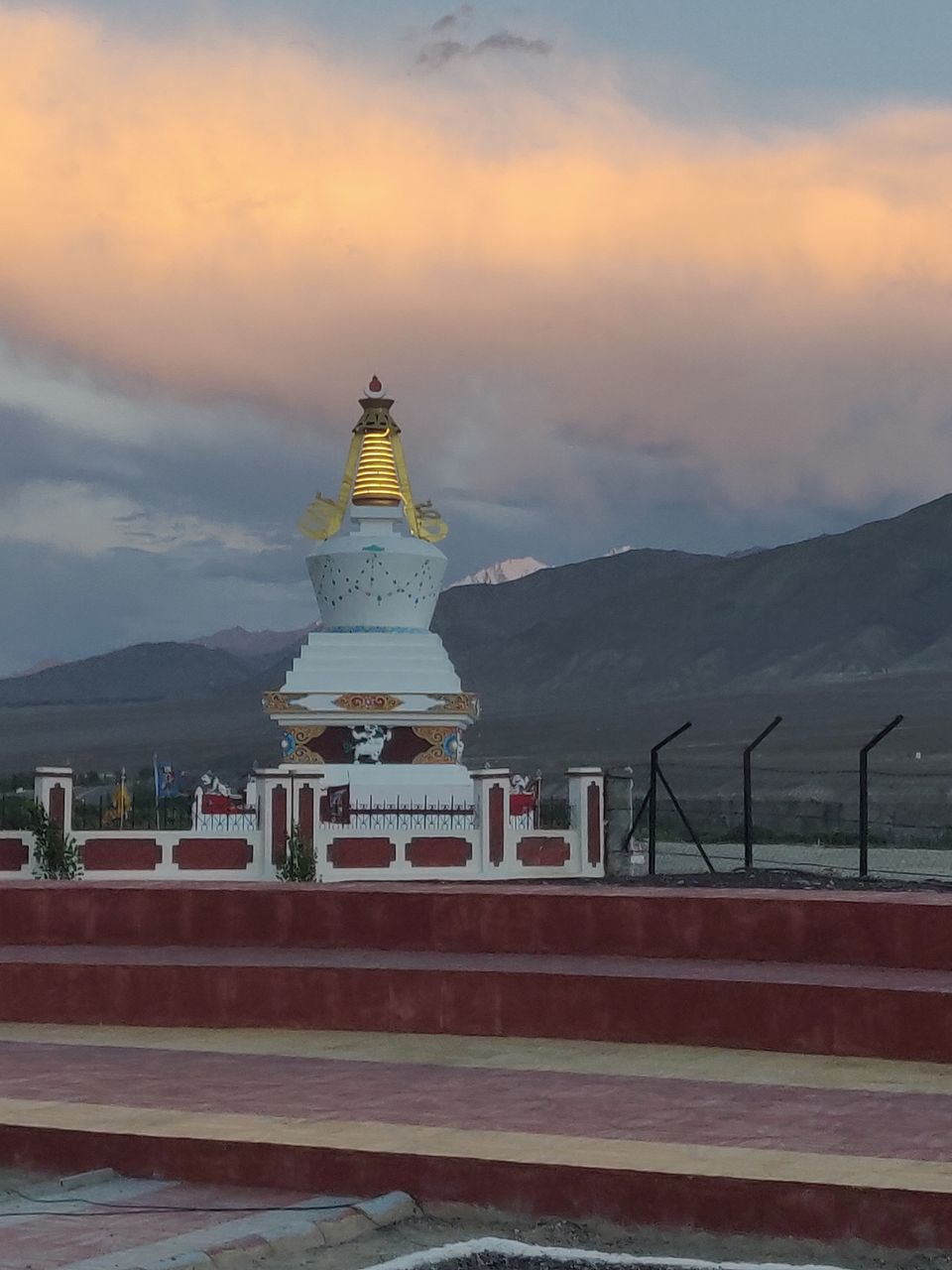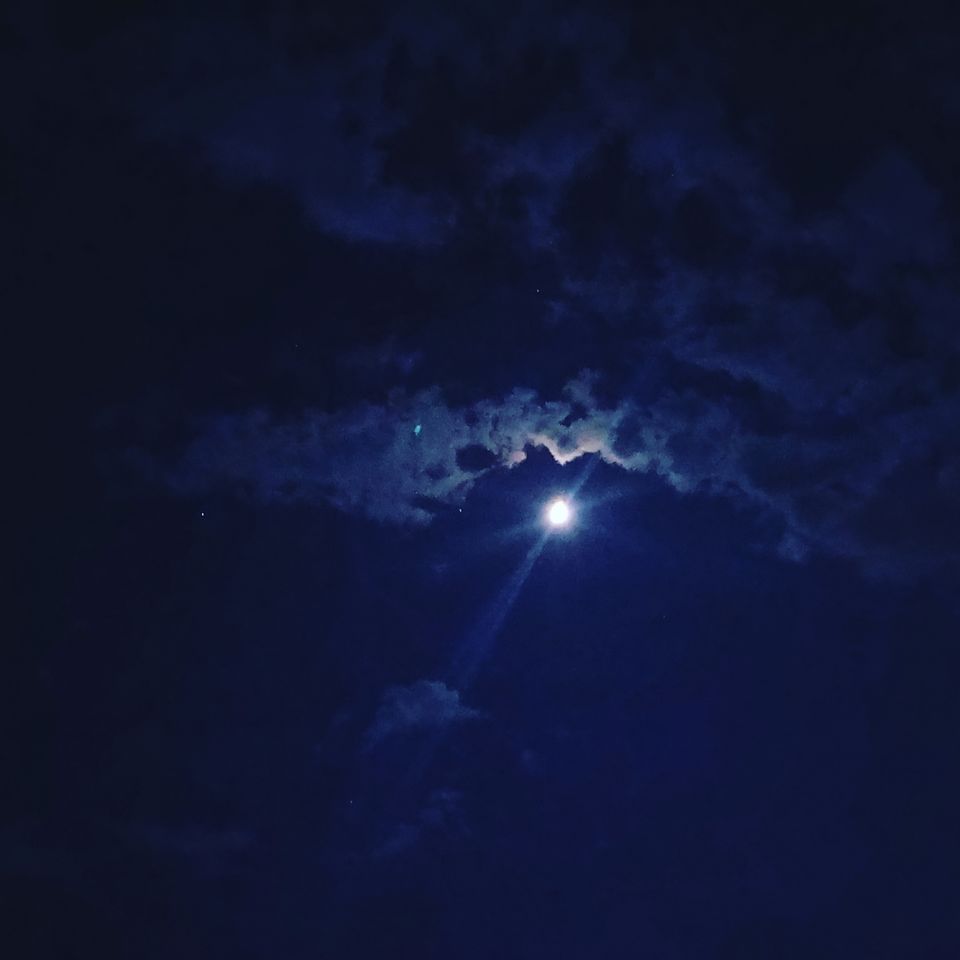 Recieved my classic 350cc bullet from a bike rental agency. Collected the required documents and spare tools for my bike.
Good thing about today was evening ride in city of leh.
The test drive was pretty good with some serene views around leh. This place is really beautiful.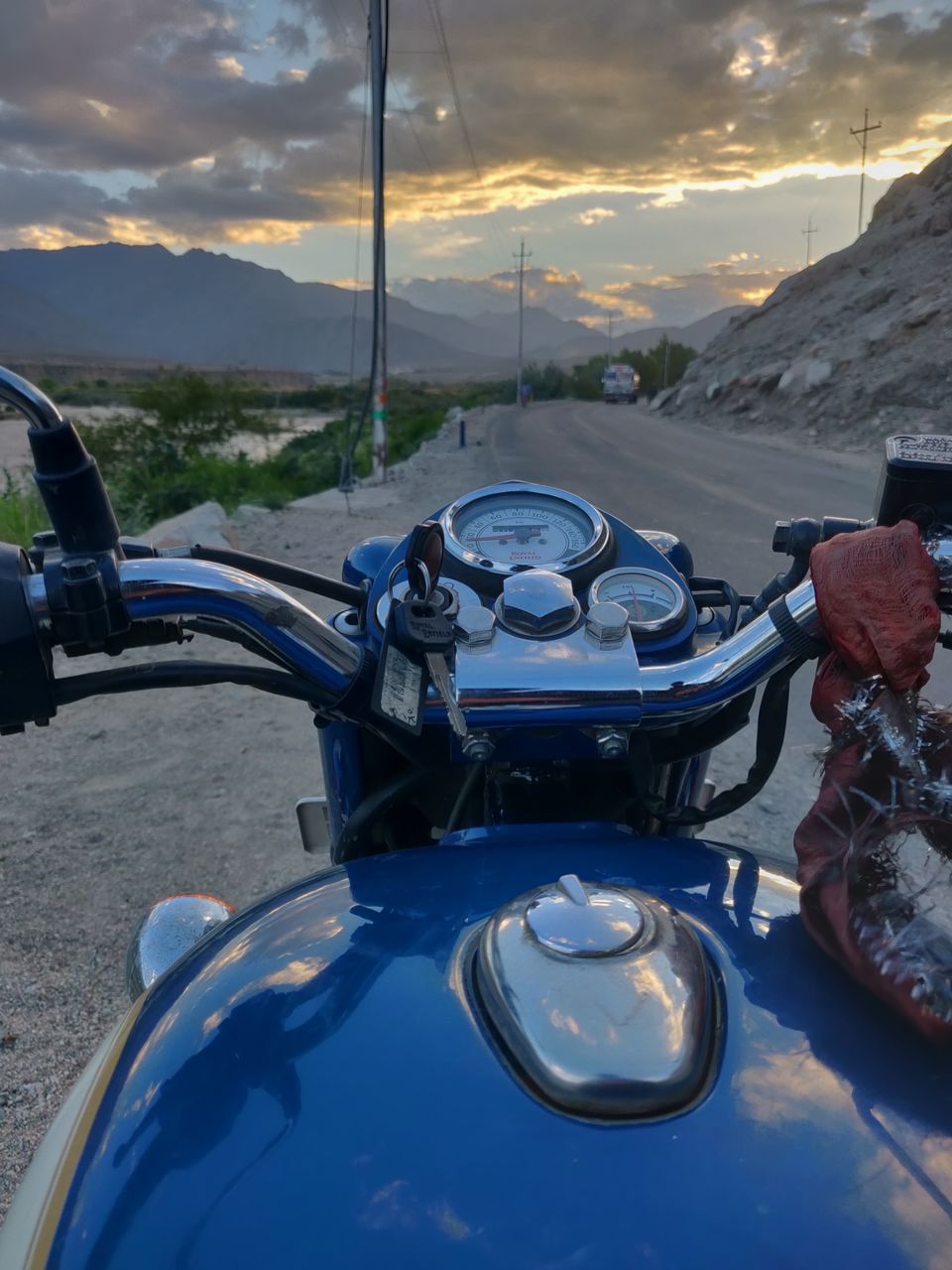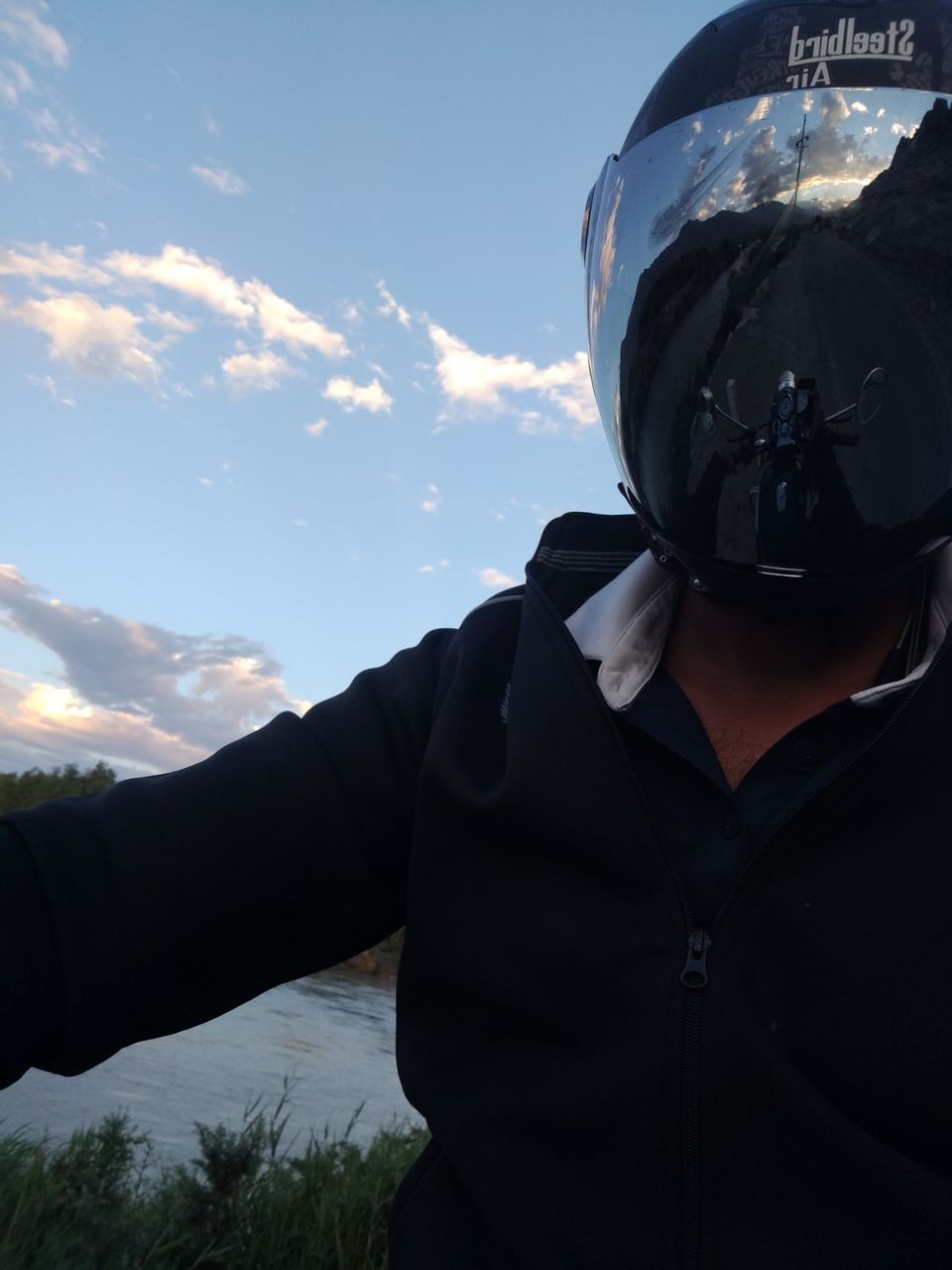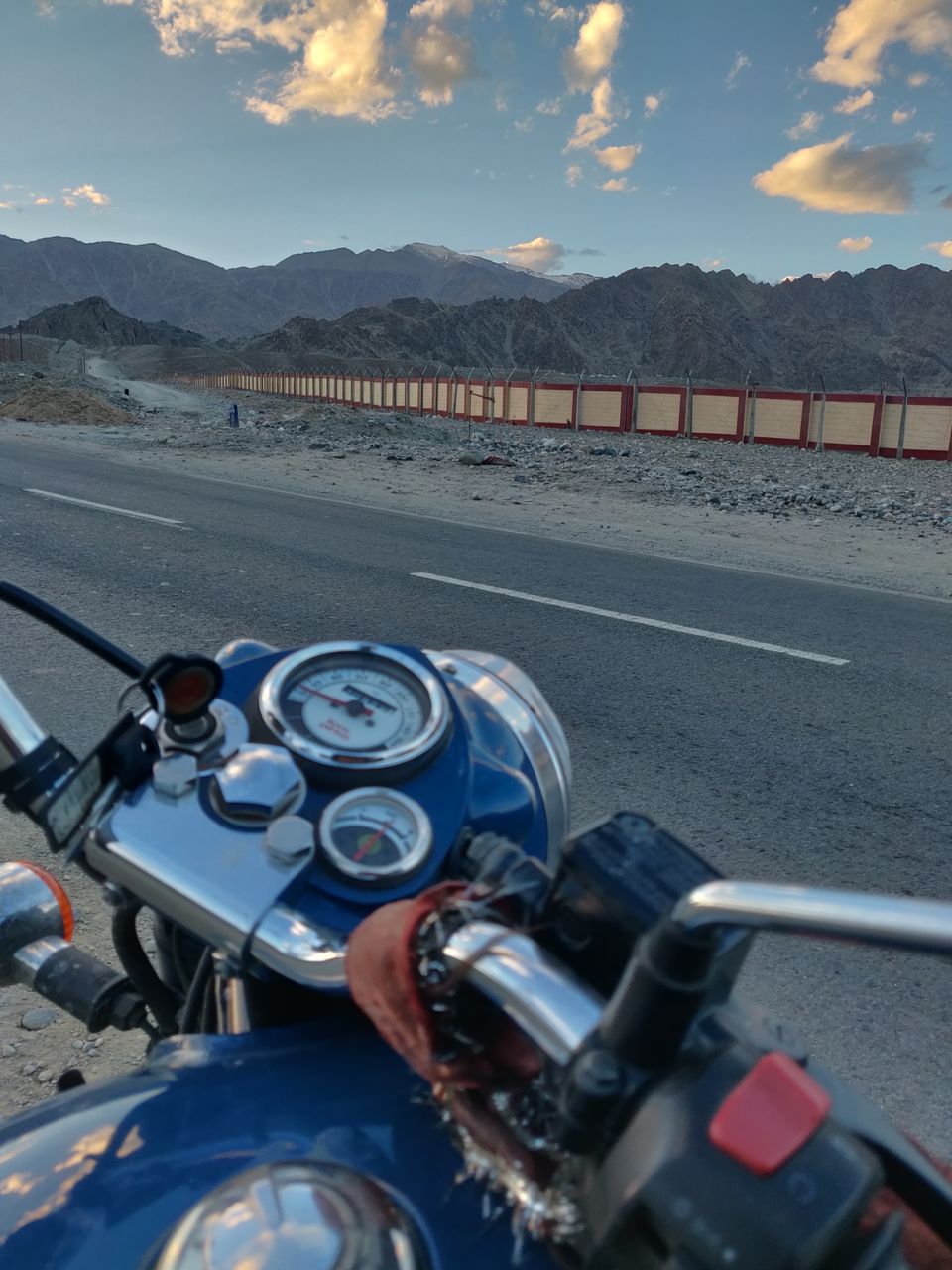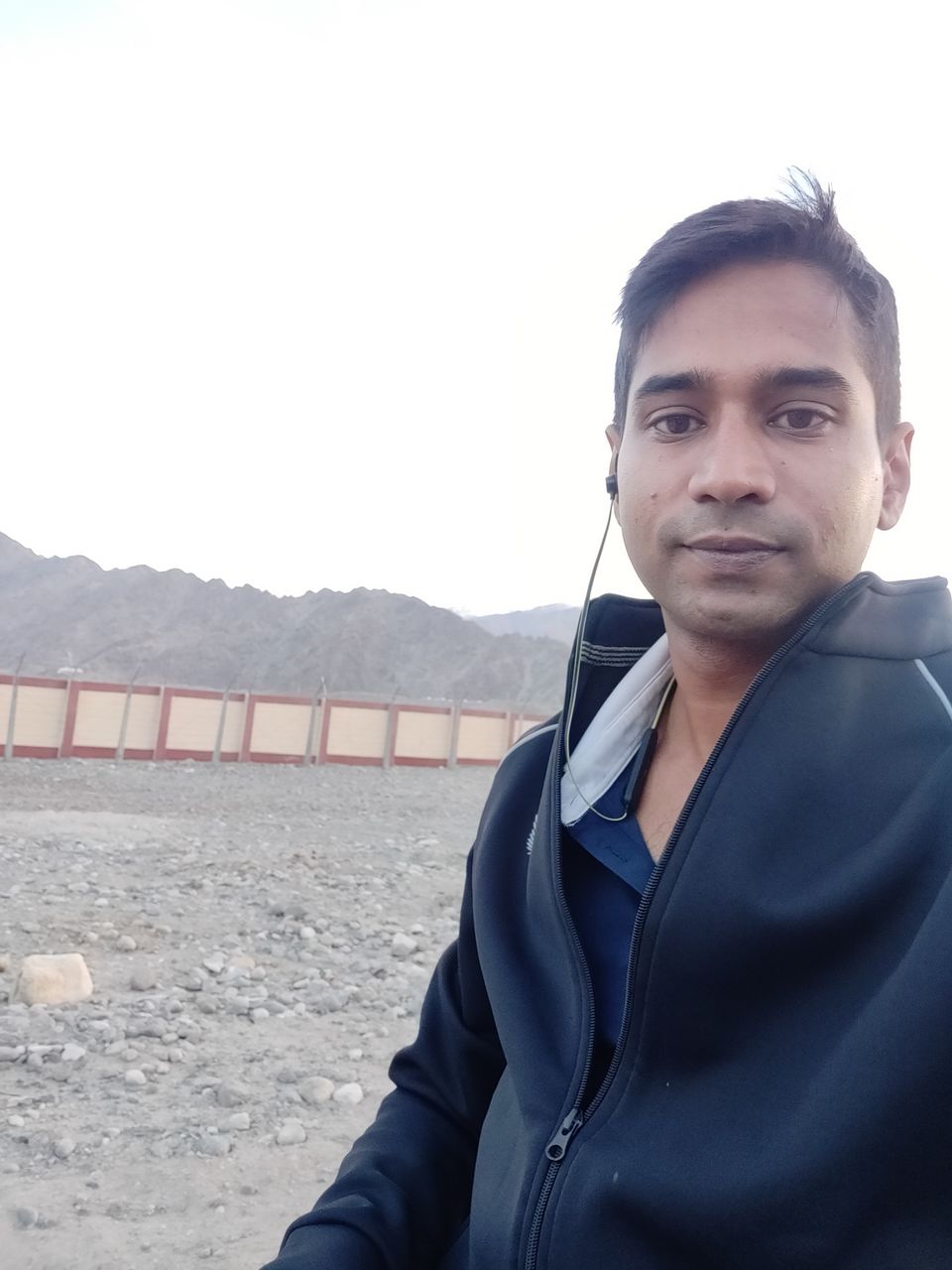 A night before i was psyched up for my solo drive uptil kargil. I ensured i had all the essential spare tools with me. Thanks to "border road organisation" for wonderful roads and funnier quotes on the way. I started a bit late around 8 am. Suggested time is 6 am for these routes, since sunrise happens early here around 4:50 am.
The drive from leh was serene. Witihin every 20-30 kms there are sight seeing spots.
Route : leh-nimmu-saspol(nice cafe here)-alchi-fatula-namik la-budhkarma- mulbek-kargil-drass(if going for real war memorial).
I met some good fellow bikers on my way. Best feeling was in the last stretch they all were exchanging goodwill gesture, showing thumbs up & some other hand signals. It did keep me going on and on. Despite fatigue setting in on her curves.
The complete route i was listening to "Dire straits"- albums
Walk of life
Lady writer & some other coldplay songs as well. Didn't even realise when that distance reduced from 240 to 180 to 90 to last stretch of 66 kms from kargil to drass. Banking on curves after curves of NH-1. HIGH CLIFFS on one side and a sound of flooring River on other side of the road.
The most beautiful stretch was alchi to namik la after fotula pass. I was short on fuel due to driving a day earlier as well.
From namik la to mulbek is steep downslope. Trust me, you don't even meed your engine running. I was gliding at 60 kmph effortlessly.
There's a village named budhkarma, very clean. Those people have maintained it so well - "loiter free area"
Then came the moment of happiness when i met my colleagues at war memorial. Walking down the memoirs of war memorial , i could feel the goosebumps. We rest so peacefully away from all the agony.
"Tell them for your tommorow, we gave our today"
- operation vijay.
After that We went to another location offtrack from kargil.
KUMBAKTHAN - a beautiful spot surrounded by glacier. About 27 kms fr kargil. we got a guest house at the higesht peak. One of the best stay till now.
Thanks to army hospitality and warm welcome. It was a lovely trip which has become a memory.
Now we are back to leh, recuperating for our next ride.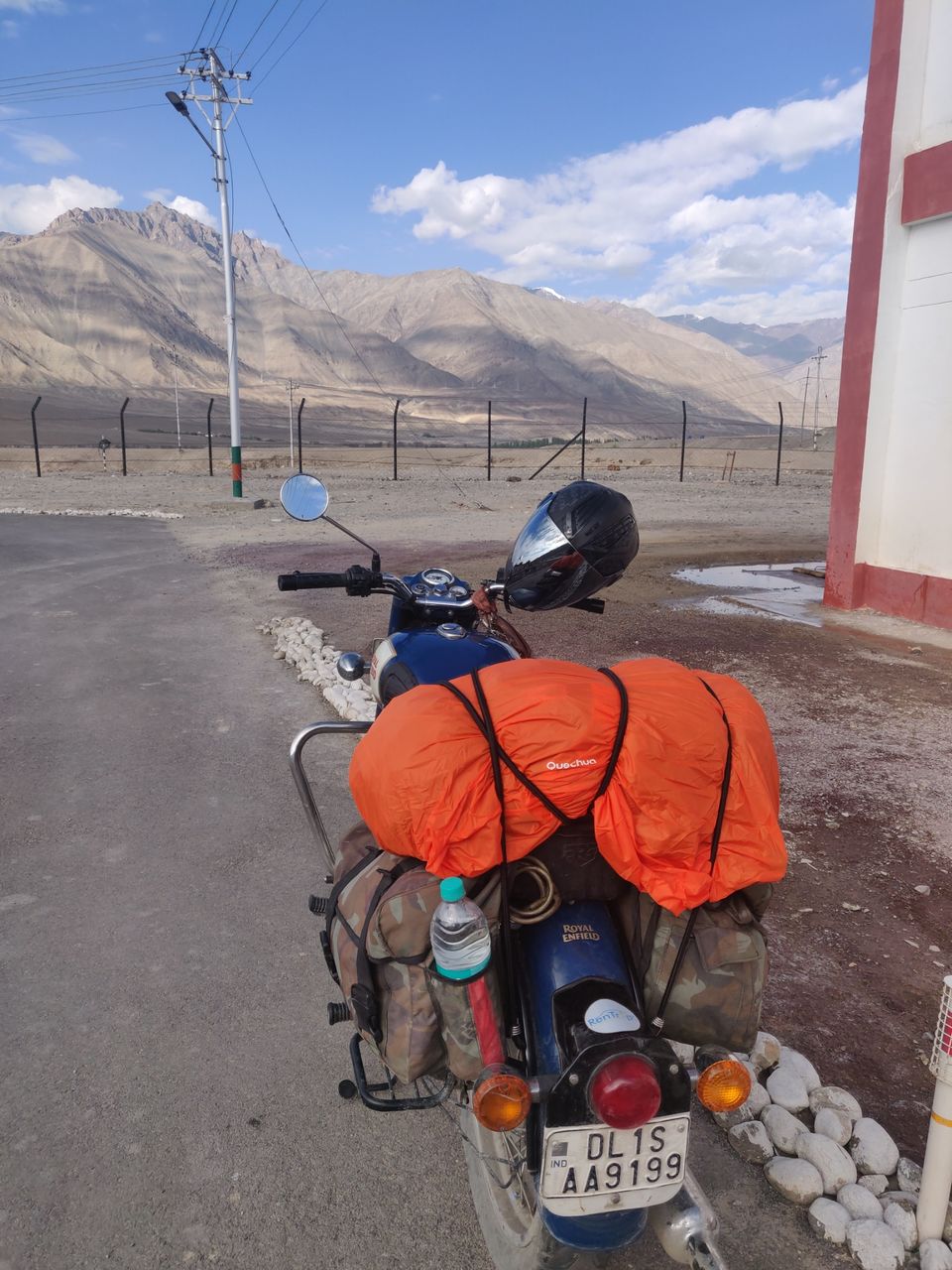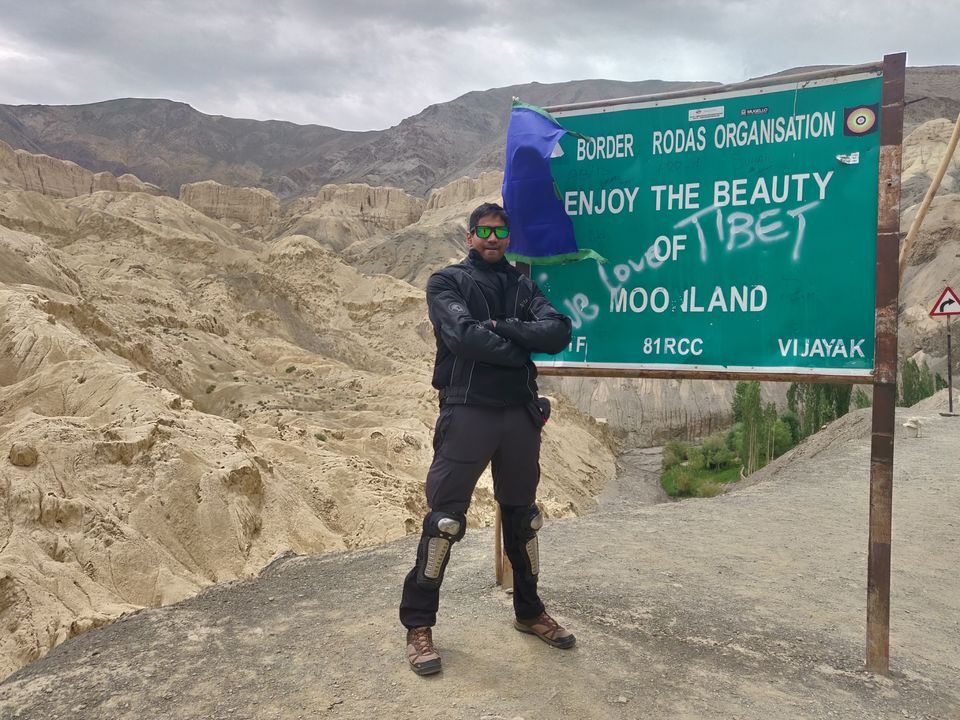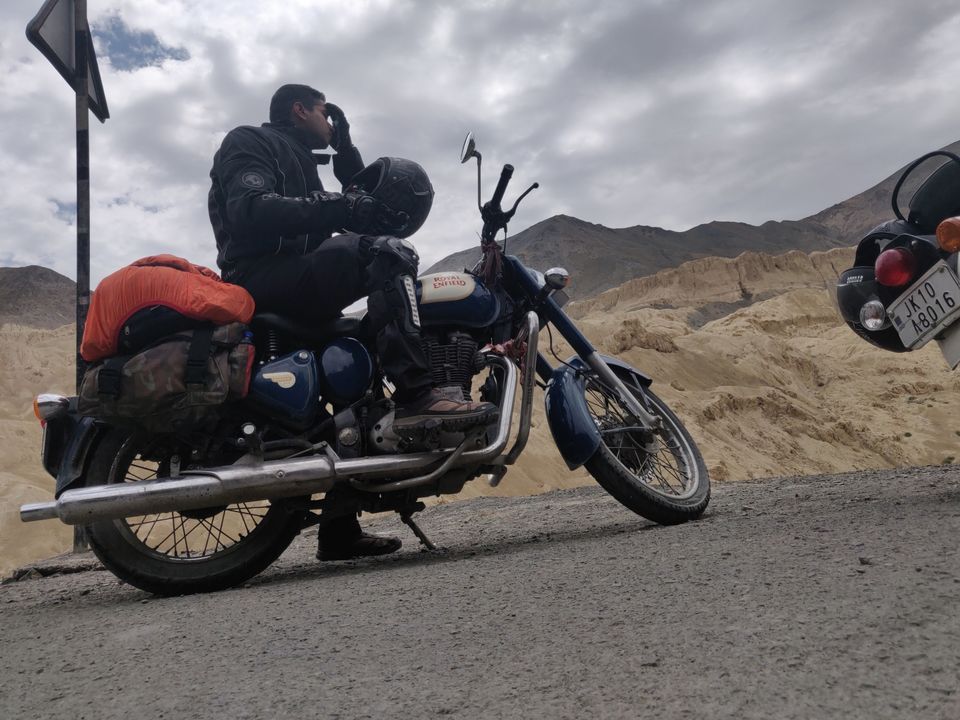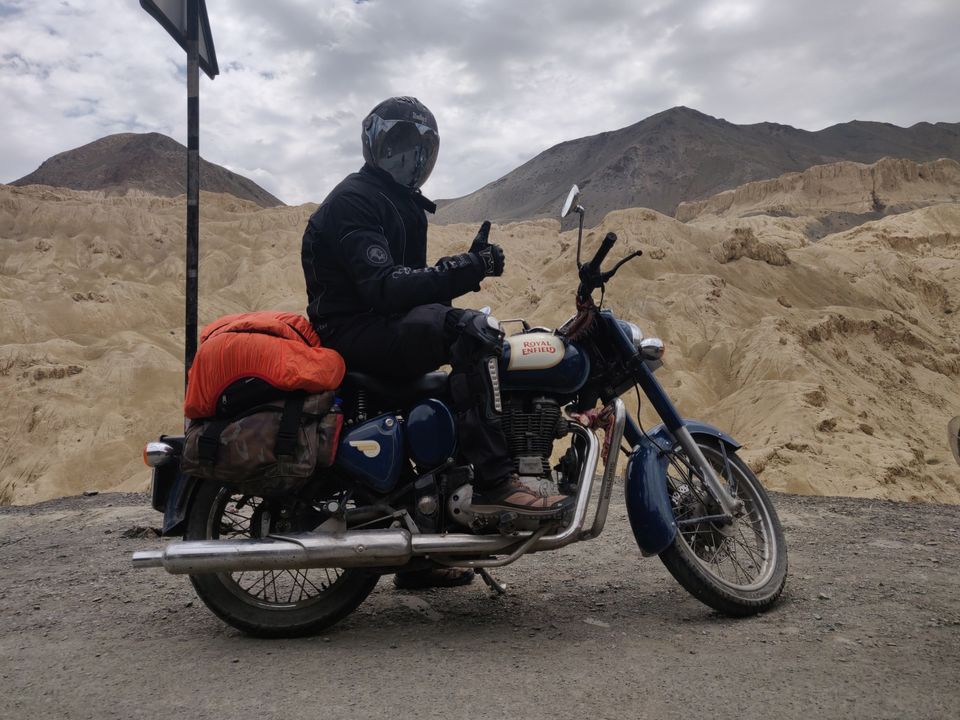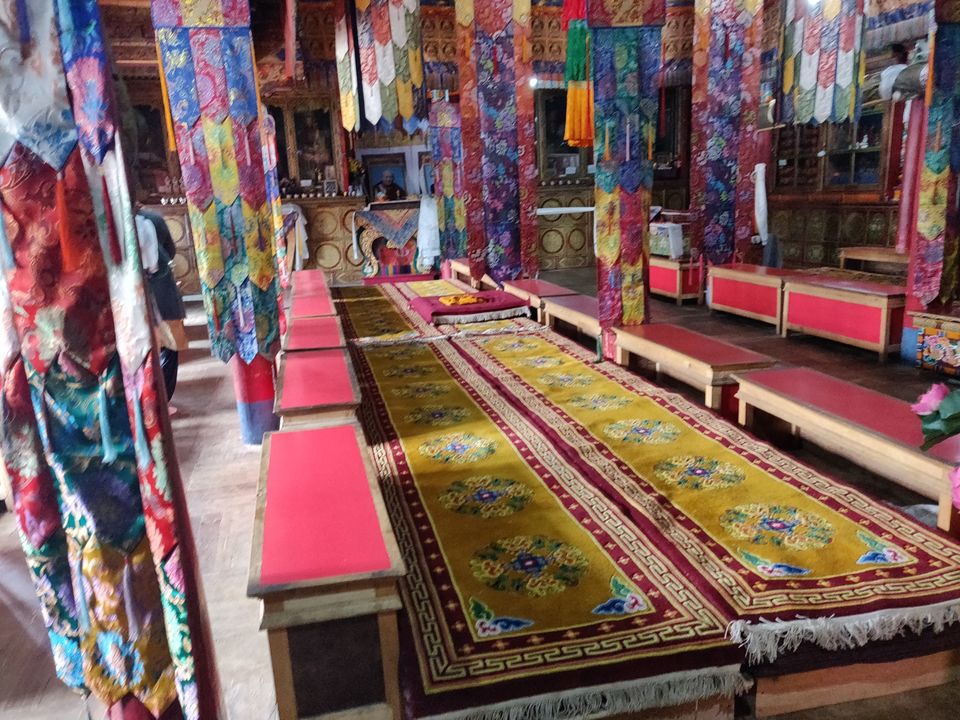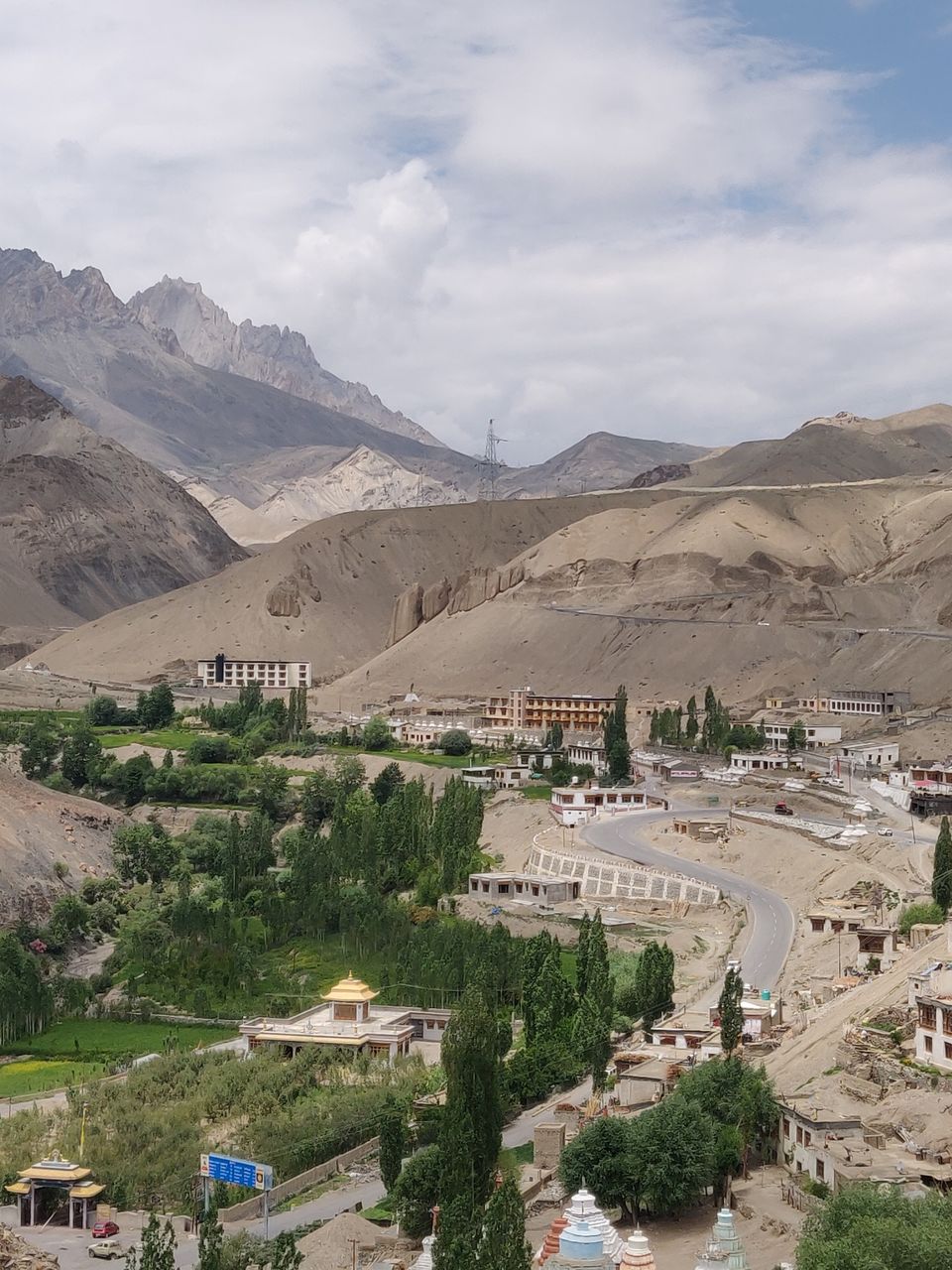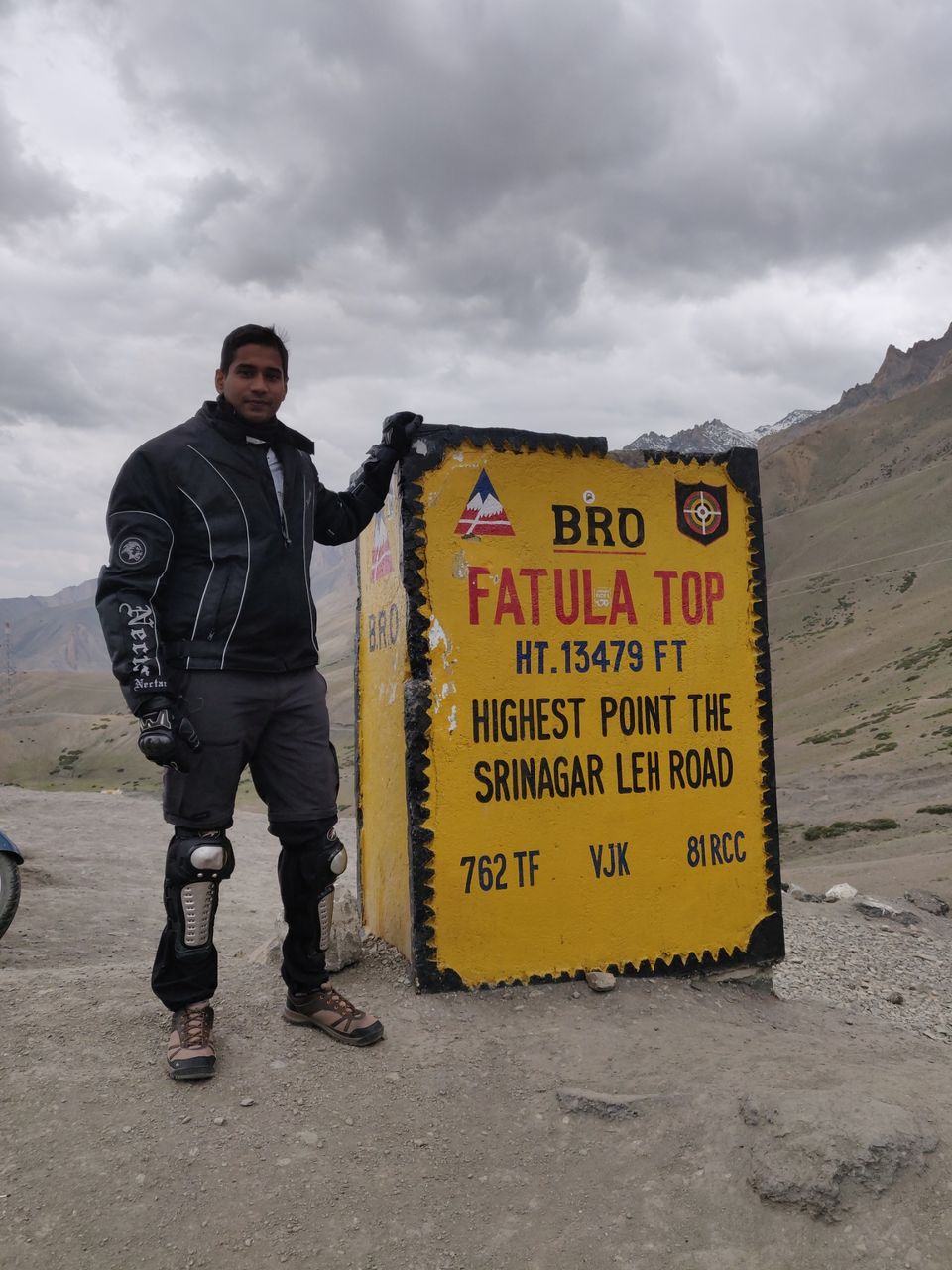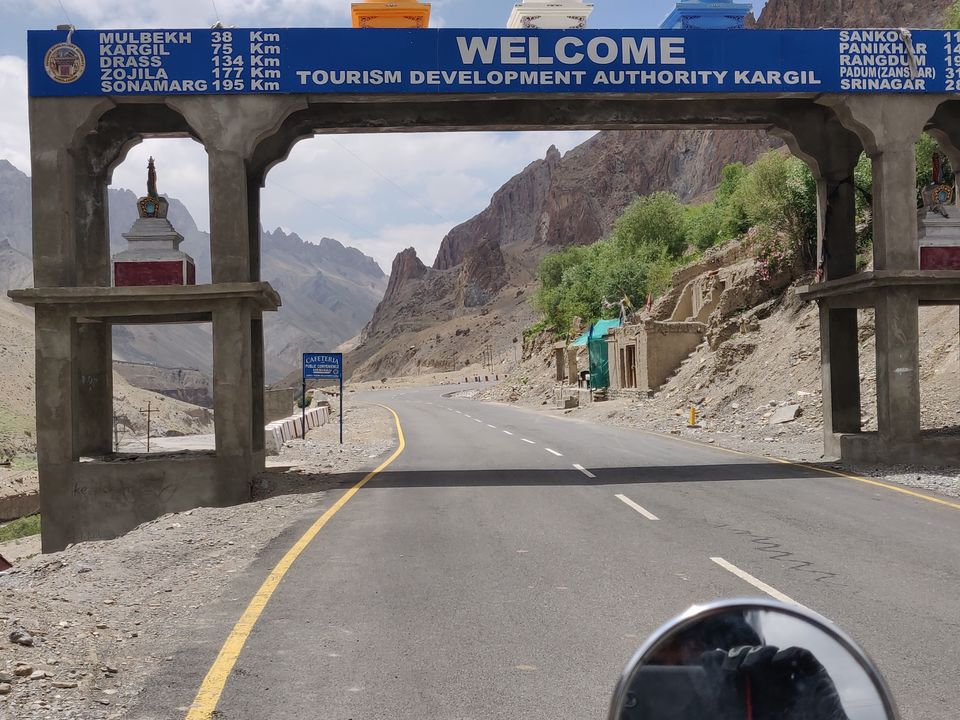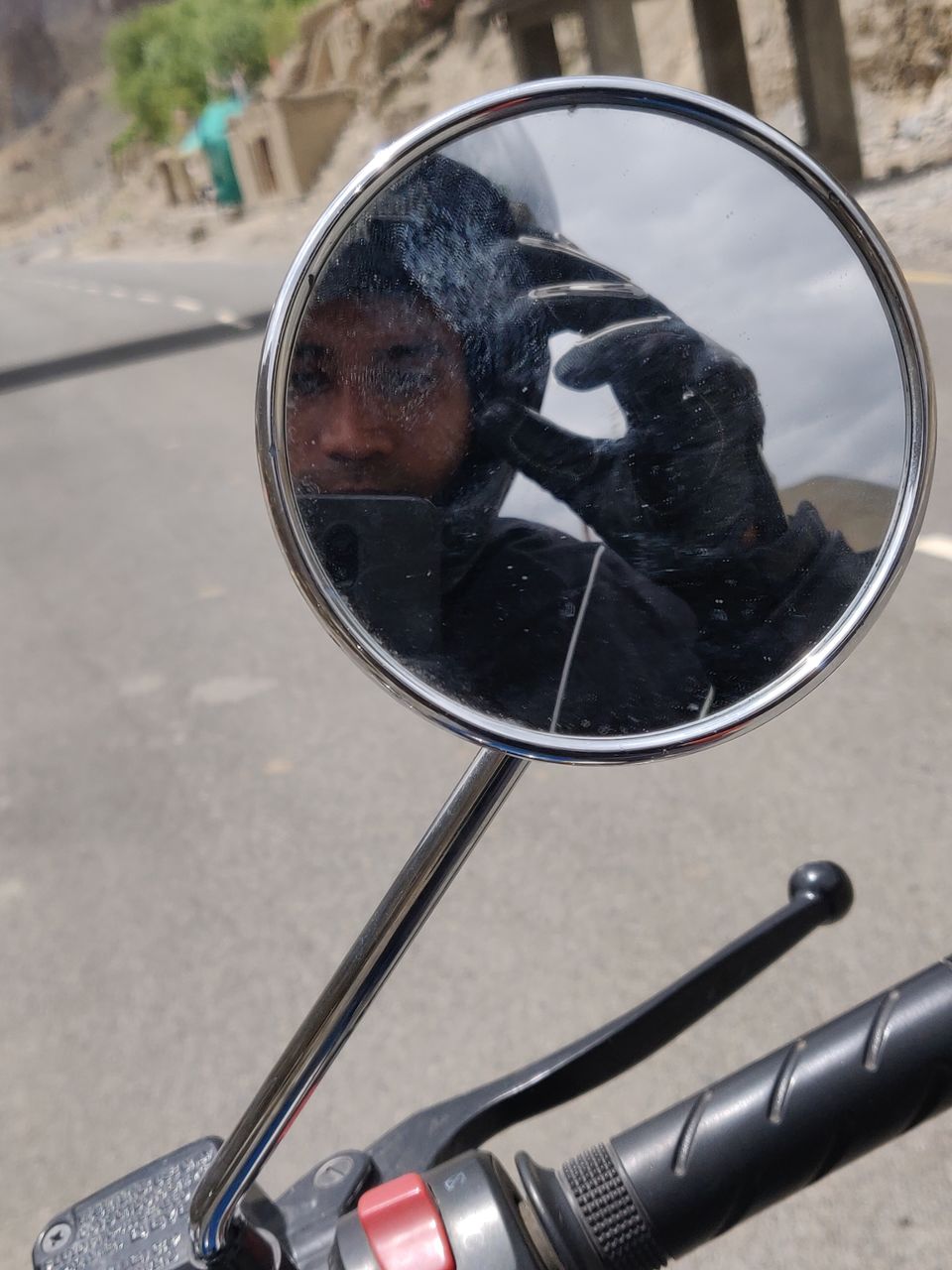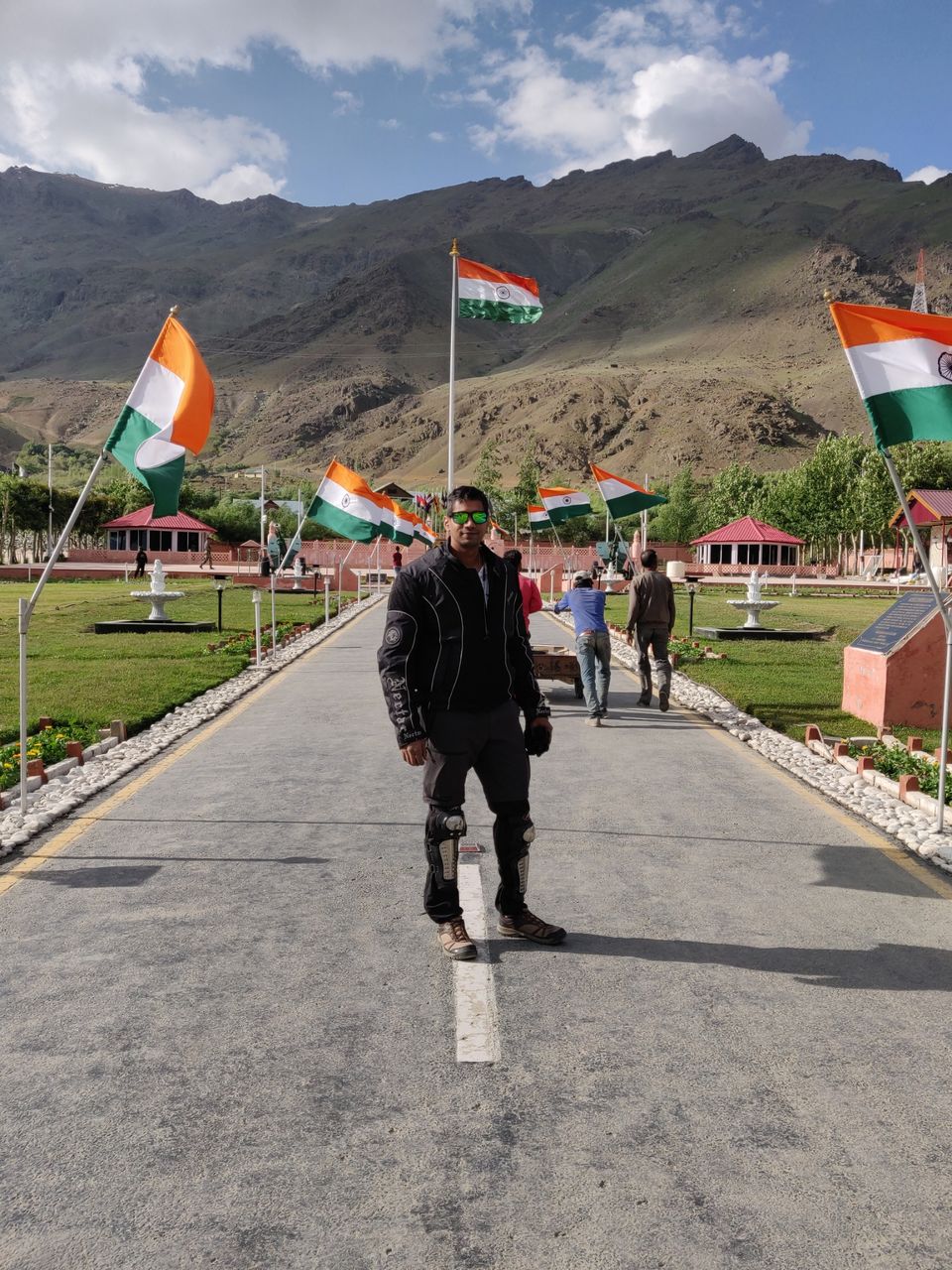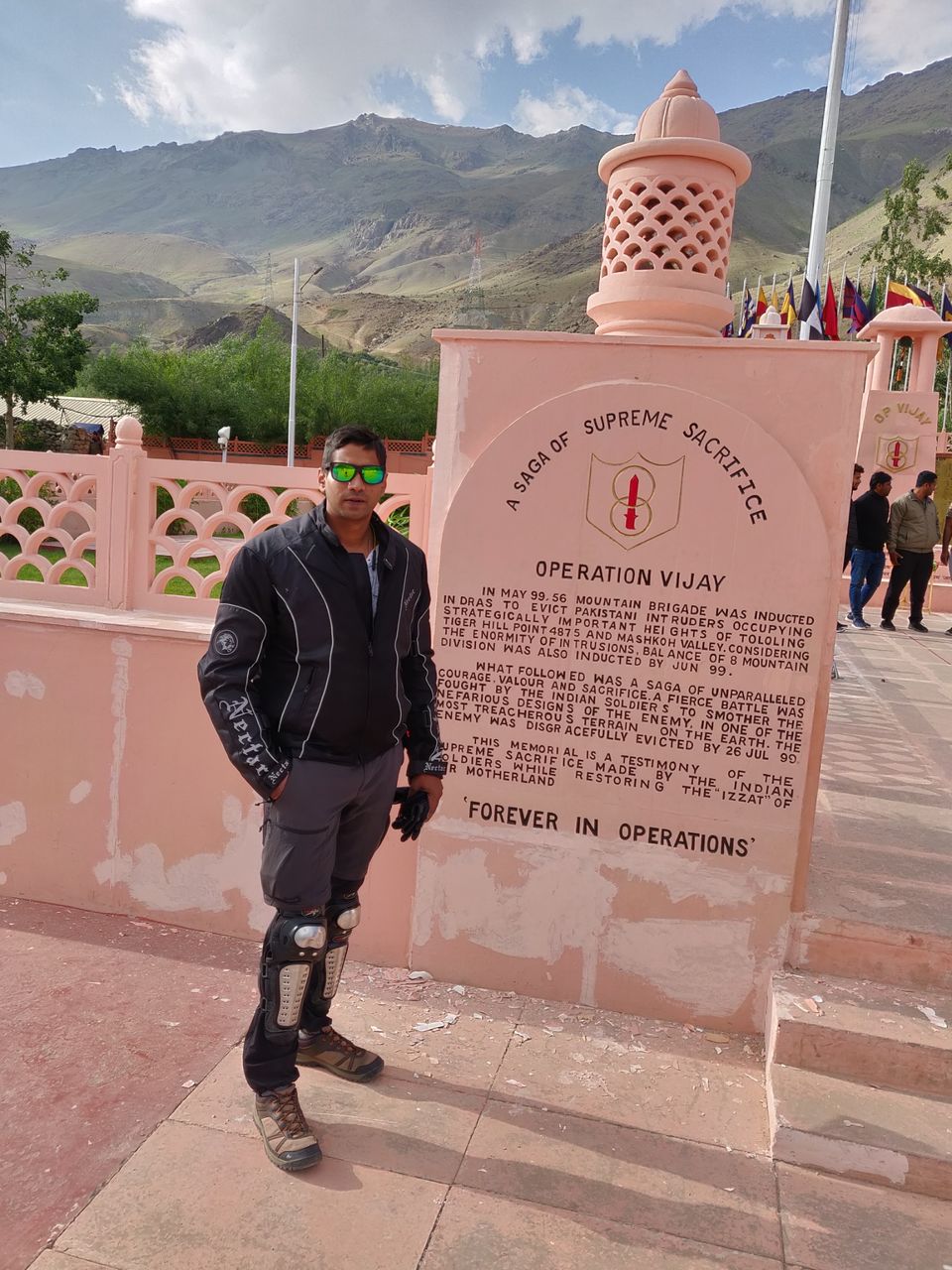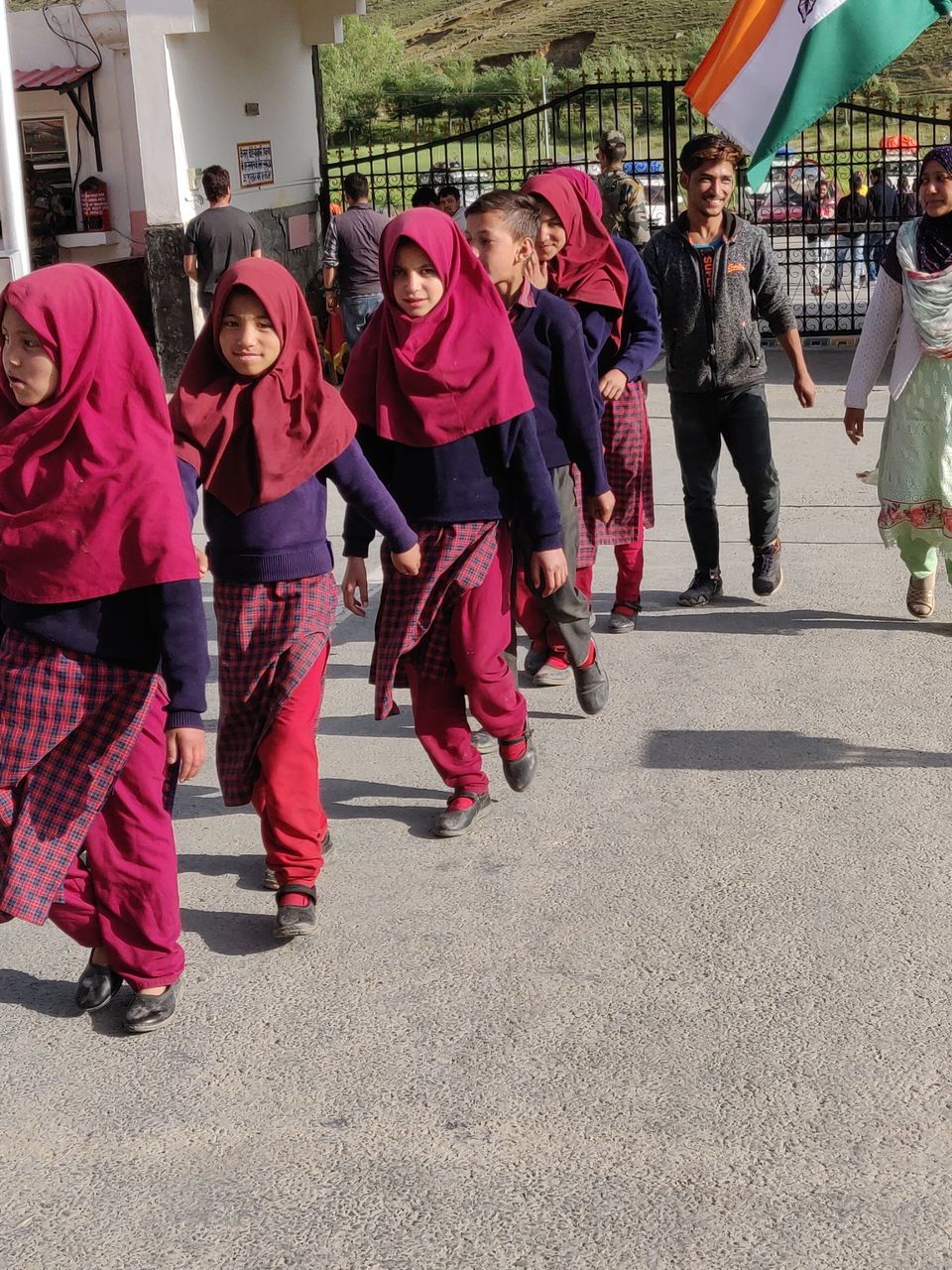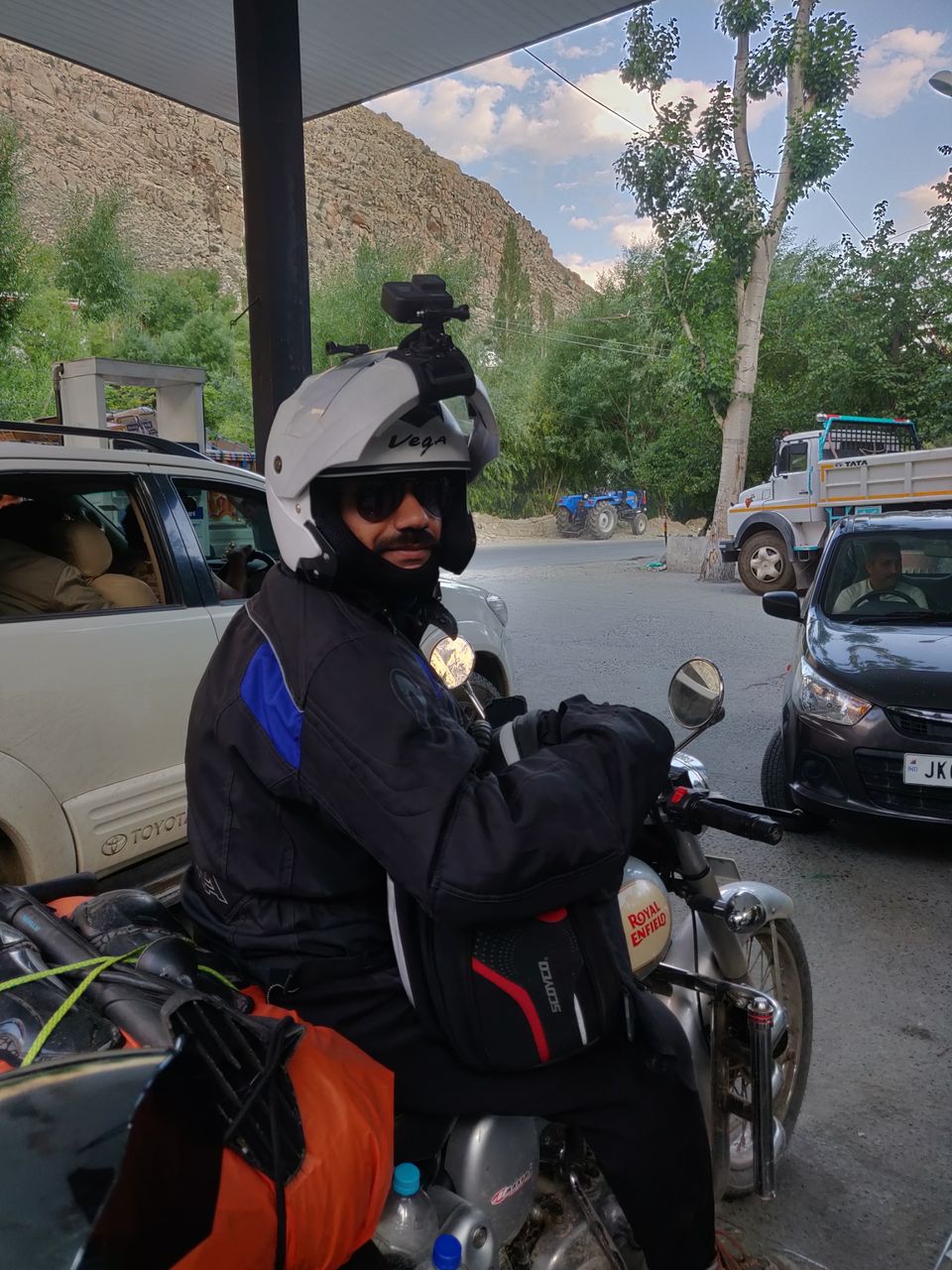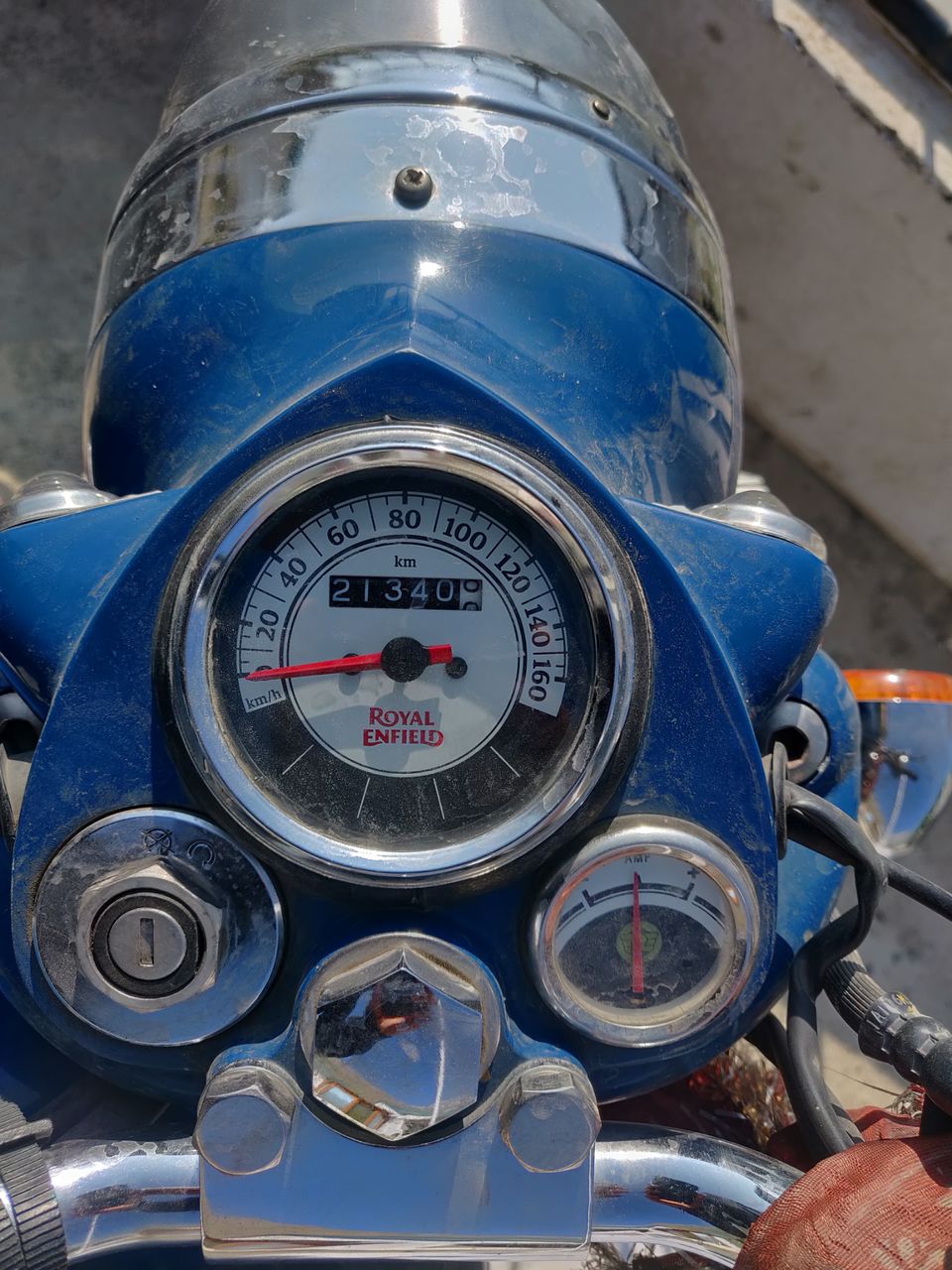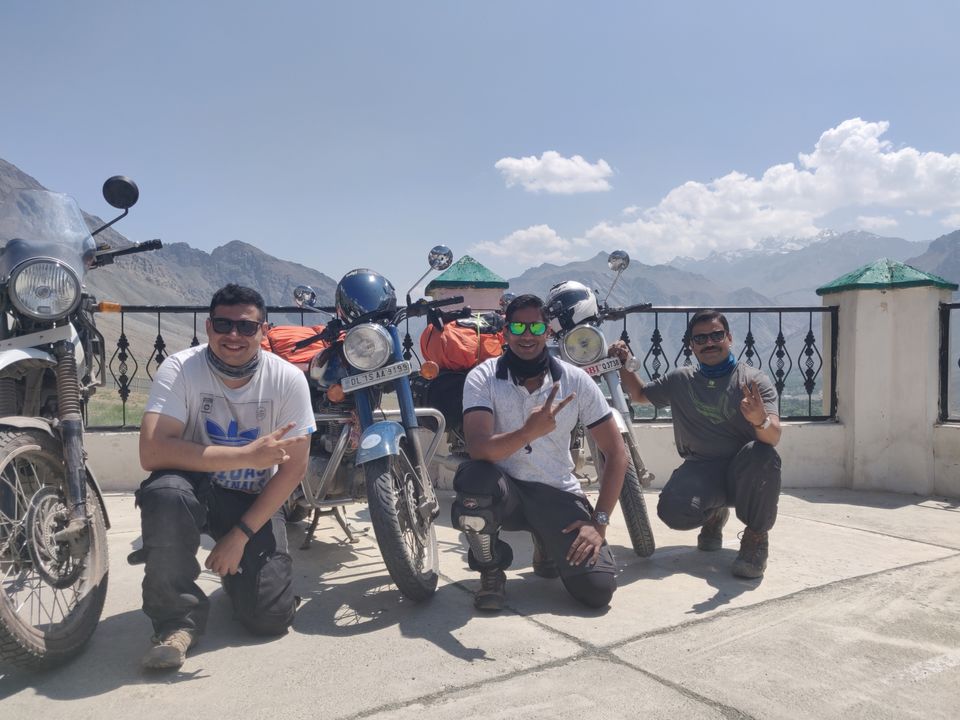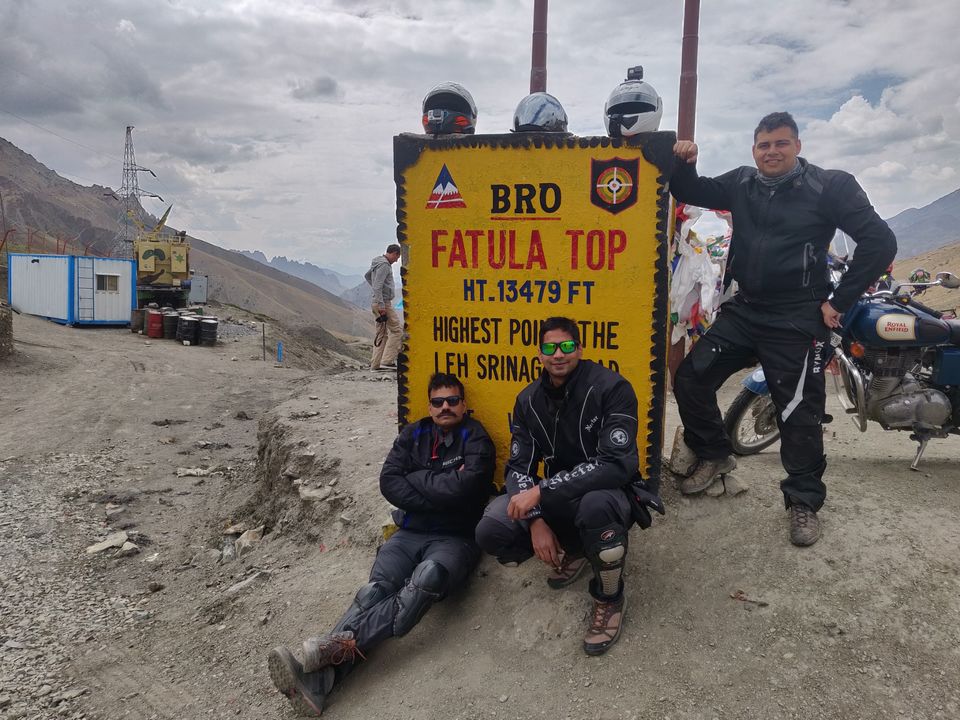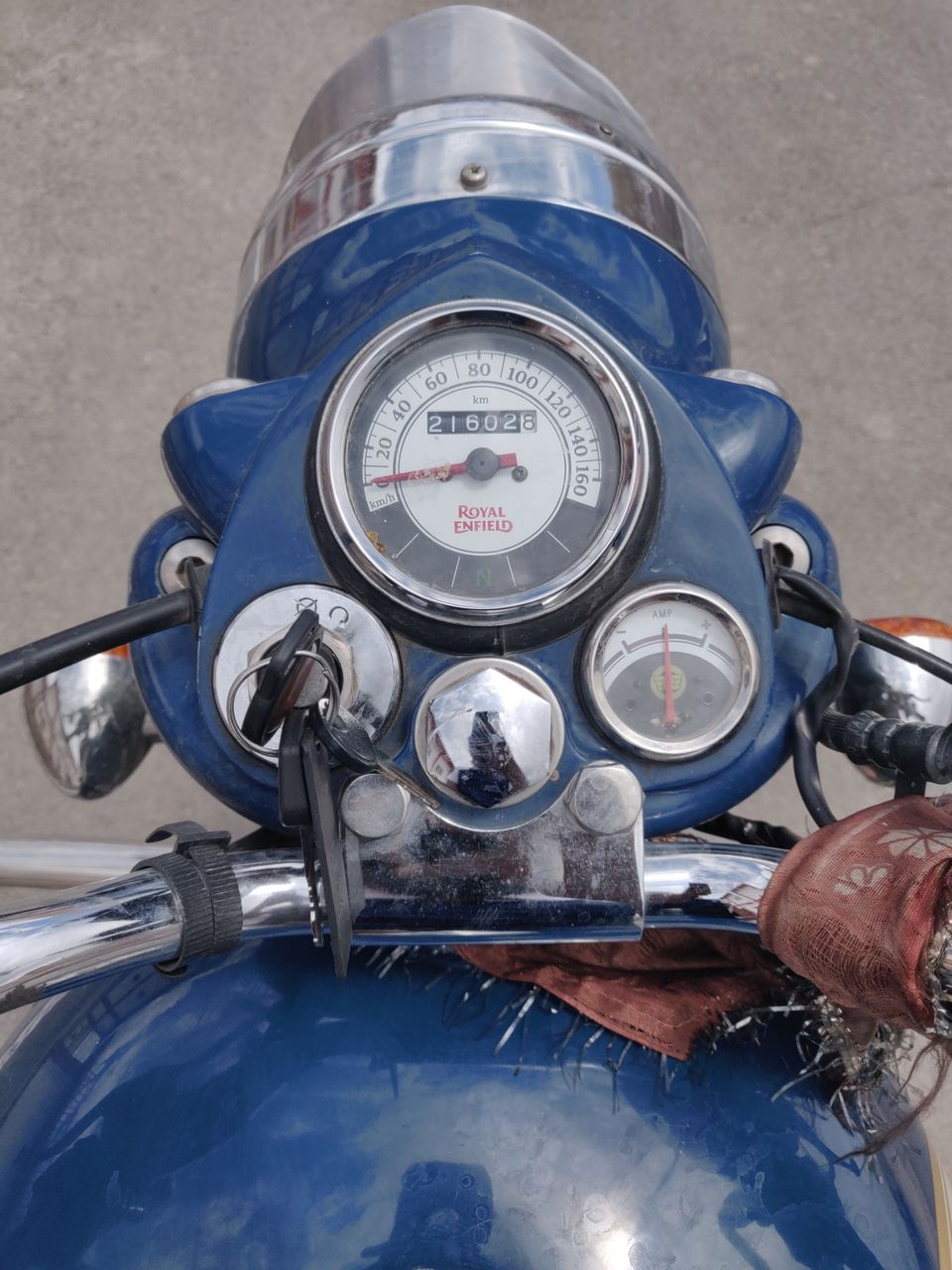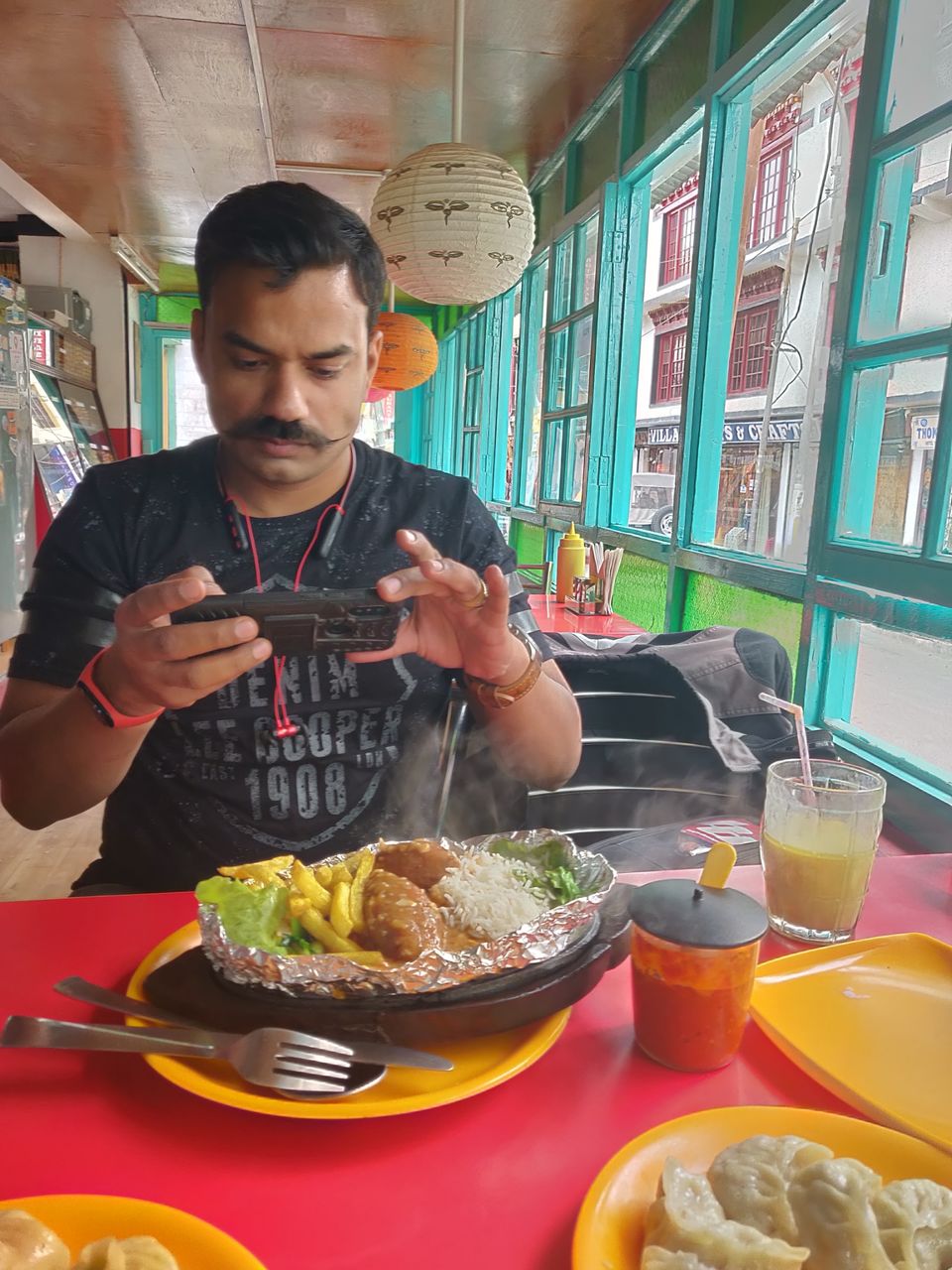 Day 4: Leh to thoise
1. Leh&ladakh is a beautiful town. As they say its the roof of world. There is a market in the heart of town. If somebody is keen to buy sovieniers and kashmiri clothings, there are variety of shops. I personally liked the old tibetian market, since the prices were reasonable over there. You can find the famous flag they put on bike and cars in any of the shop. Also there are number of ATMs available and its advisable that you carry some cash to your further destinations.
We did lots of shopping and tried almost every restaurant and Cafe's. The must try are - German bakery , leh view cafe , hotel diamond and the best of them - Lamayuru cafe.
I loved one of kashmiri dish named "YAKHINI" - kashmiri mutton with a aftertaste of mint/lemon in its gravy.
There are lots of cafe with live music on amd people are very friendly. I met a solo photographer from aligarh and shared some clicks with him.
After that we went back to our den and prepared ourselve for the next ride - K2 pass.
2. We planned to leave early but again got delayed to 9am :p. Now we have identified the slow mover among us (only in terms of preparation). He is slow but quite deliberate, never misses a thing. So i took a power nap before we set course.
Well, this was most happening day of our trip. Right at south pullu we were stopped by kashmiri union locals were hell bent on not allowing us to proceed on rental bikes. It was disheartening and a waste of time as well to deal with them. The logic they give is there local bike can't be standing in sun while the tourist pay their money to somebody else. Funny and disgusting at same time. Anyways we managed to
Tackle it by calling up the local police , who then contacted union leader to get us cleared. So guys, if you get stuck with these locals, first thing claim that its yiur own personal bike, if you have rented it never disclose it. Remove all the sticker from the bike and arrange all the documents including id card of the owner whose name is mention on RC copy. If still unable to skip these morons, don't worry, call up police in front of him, talk politely to police explain your issue, they will help you.
Anither bad lucl with me was in this chaos i lost my id card and watsed and hour to search for it.Anyways, as we say - whatever happens, happens for good. The weather at khardungla was relaly bad at 11 am, even the cyclist have stopped. We waited for 2 hours. This was one of an experience of my life. The road is broken with potholes. You can clearly see ice sleets on roads. The icy vapours rising from road like it does when you open freezer of a refrigerator. You got to be slow and careful here for two reason -
a. Roads aren't that good and you may skid at hairpin turns.
b. You gain altitude very quickly here so slow down.
I got hypoxic at top(google it). Being an aviator i knew i was hypoxic, i could tackle with it. The scenic beauty of top at khardungla pass cannot be defined in world. That feeling of achieveing it on a bike is beyond words. We did click lots of photographs.
But i knew to avoid any further altitude sickness i had to get down to lower altitude as soon as possible but there was still some part of upslopes left.
Everybody has his ways and means of kicking an adranile rush inside his/her body. I used my technique.
I got over with it.
Things got easier when we came down to lower altitude.
After that drive was a liesure, hard part was over and it was time to cherish the beauty of nubra valley. Every mountains looks different like a mystic creature has carved it with its hands.
We took a hault at khardung village. Aunty ke paranthe - amazing the. We were hungry too. Bdw please carry a raincoat for these route- its a must. We were in snowfall at khardungla.
Witness the sunset while riding towards Thoise. Further ahead is turtuk - the last indian village on china border. Met my pills friends at thoise.
When we sat down together to stargaze, we were talking about the funnier and finer quote we saw on our way. Kudos and hats of to 'Border road organisation'.
Day ended in admiring the beauty in the lap of Thoise valley. Now it has become my habit to click night sky every night and every place.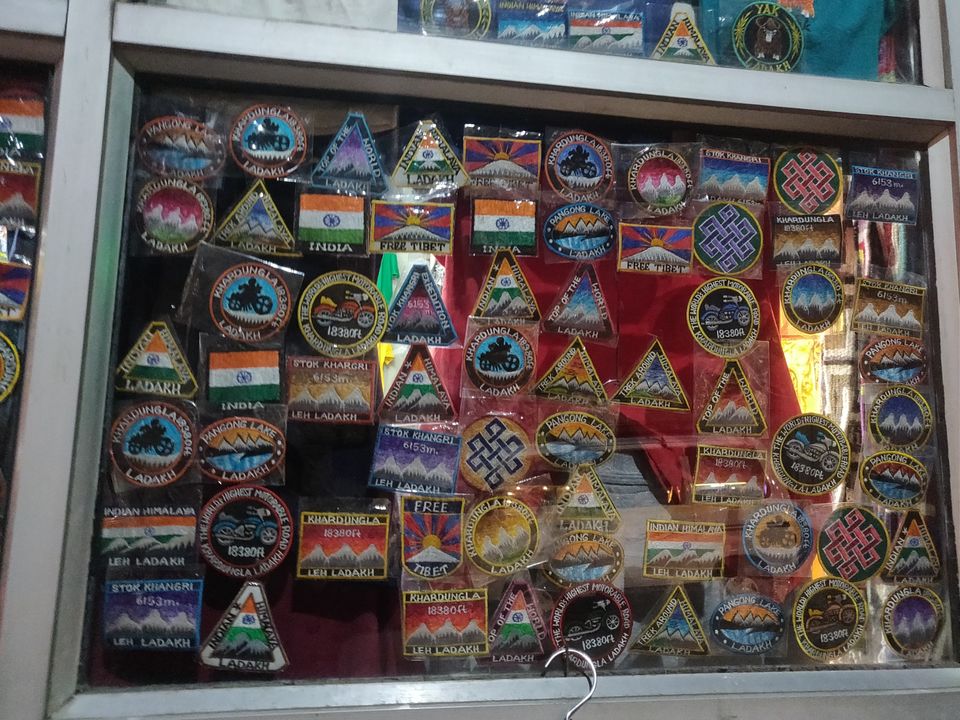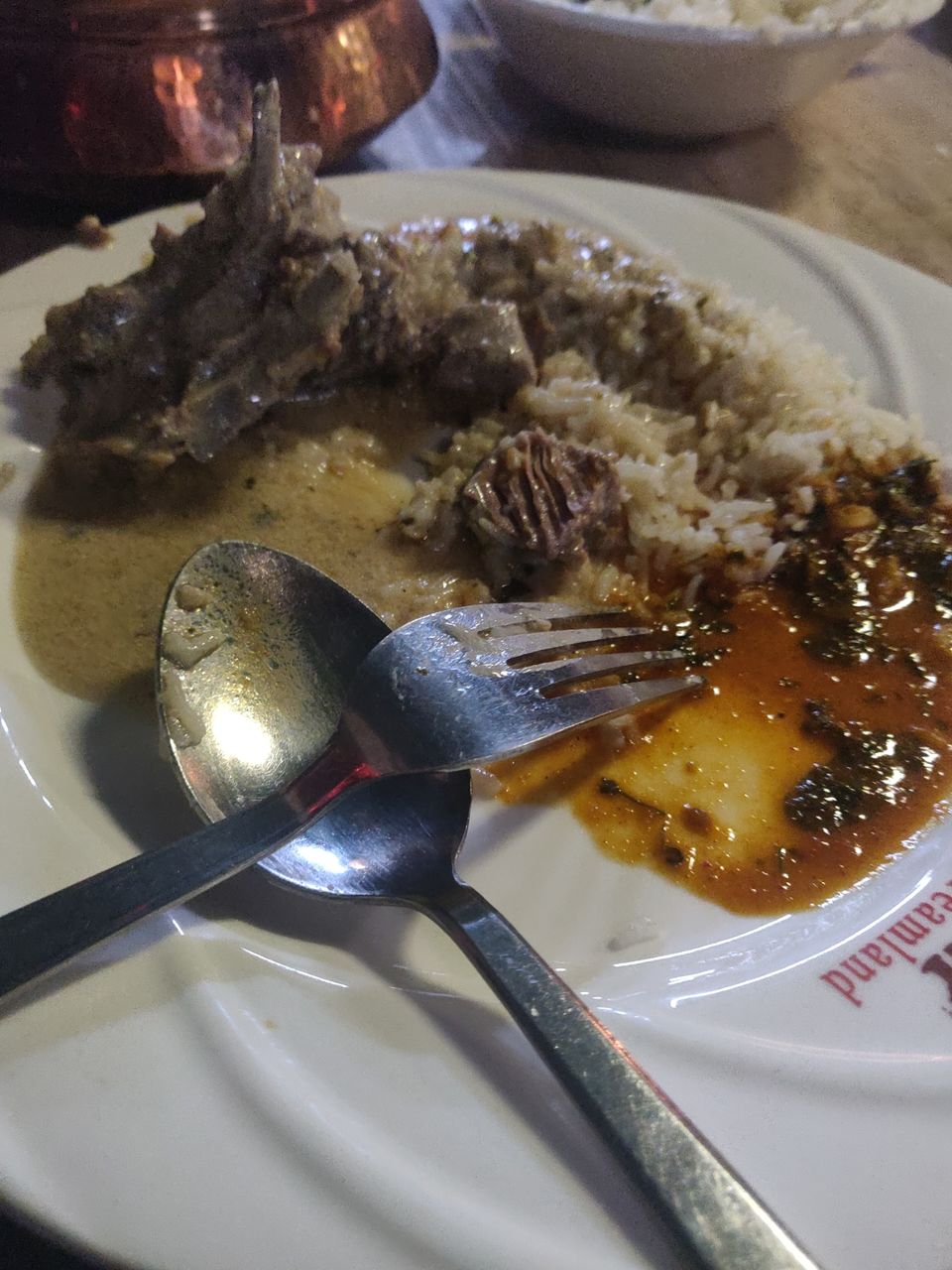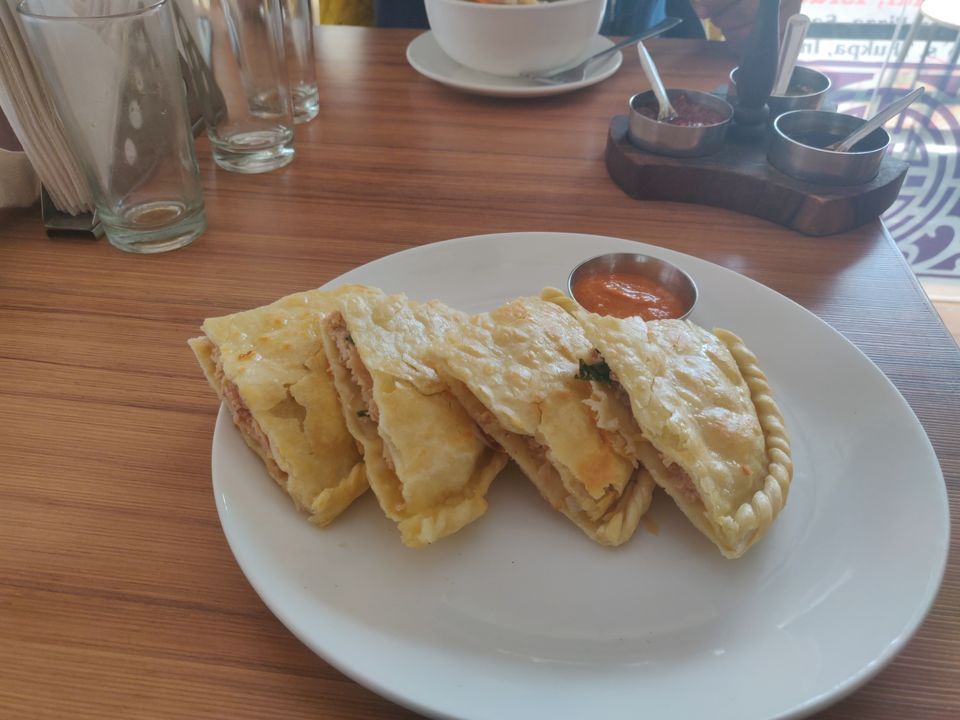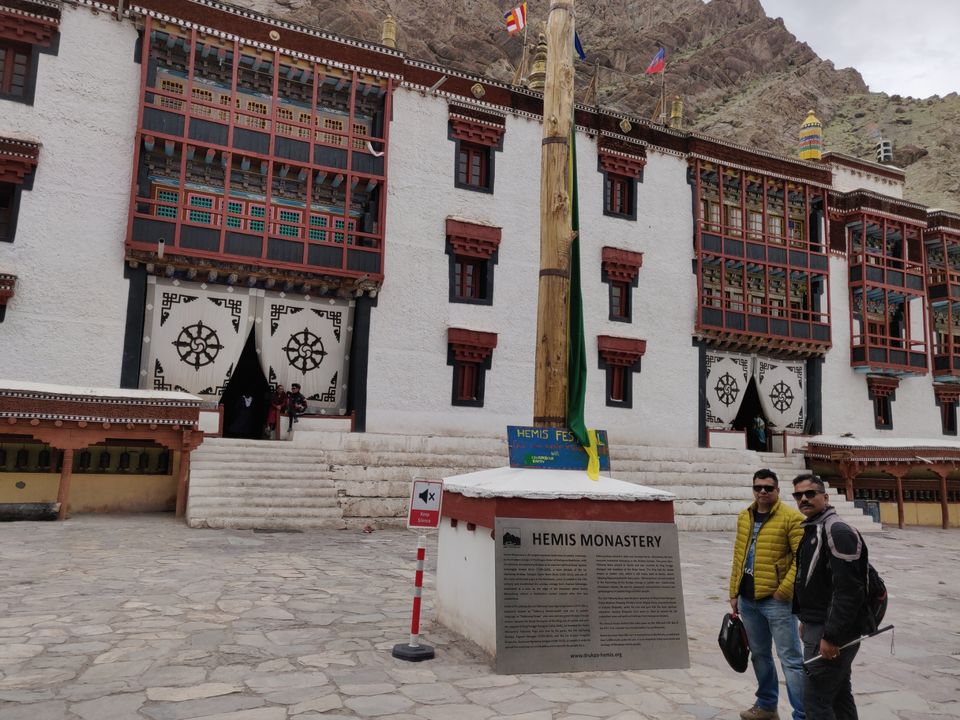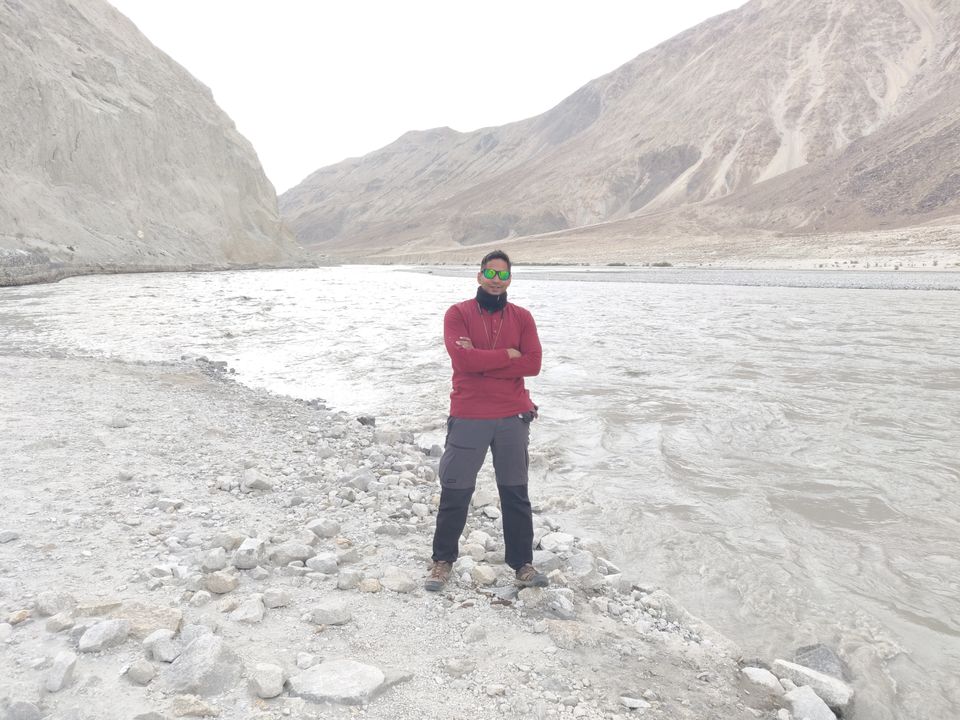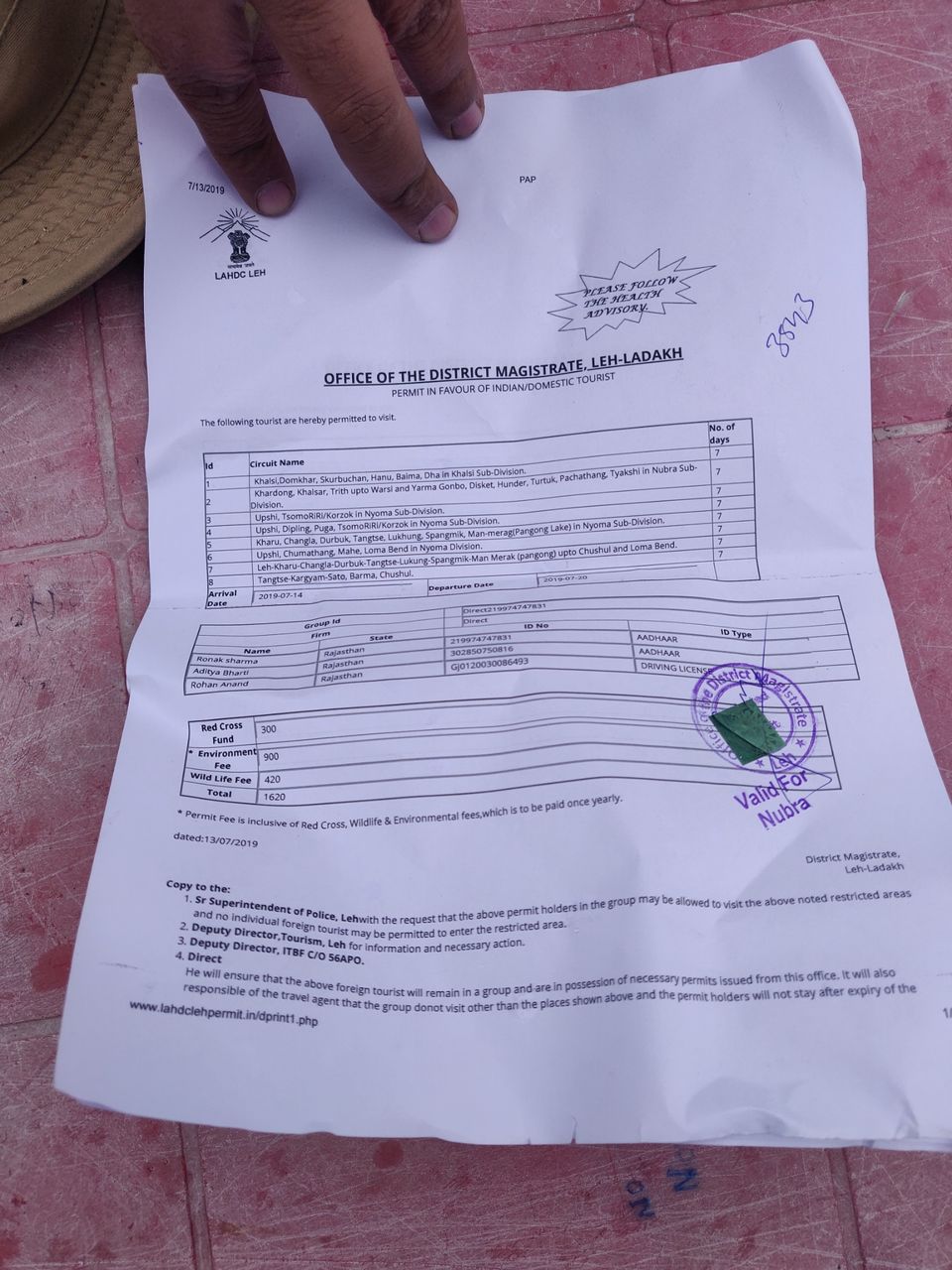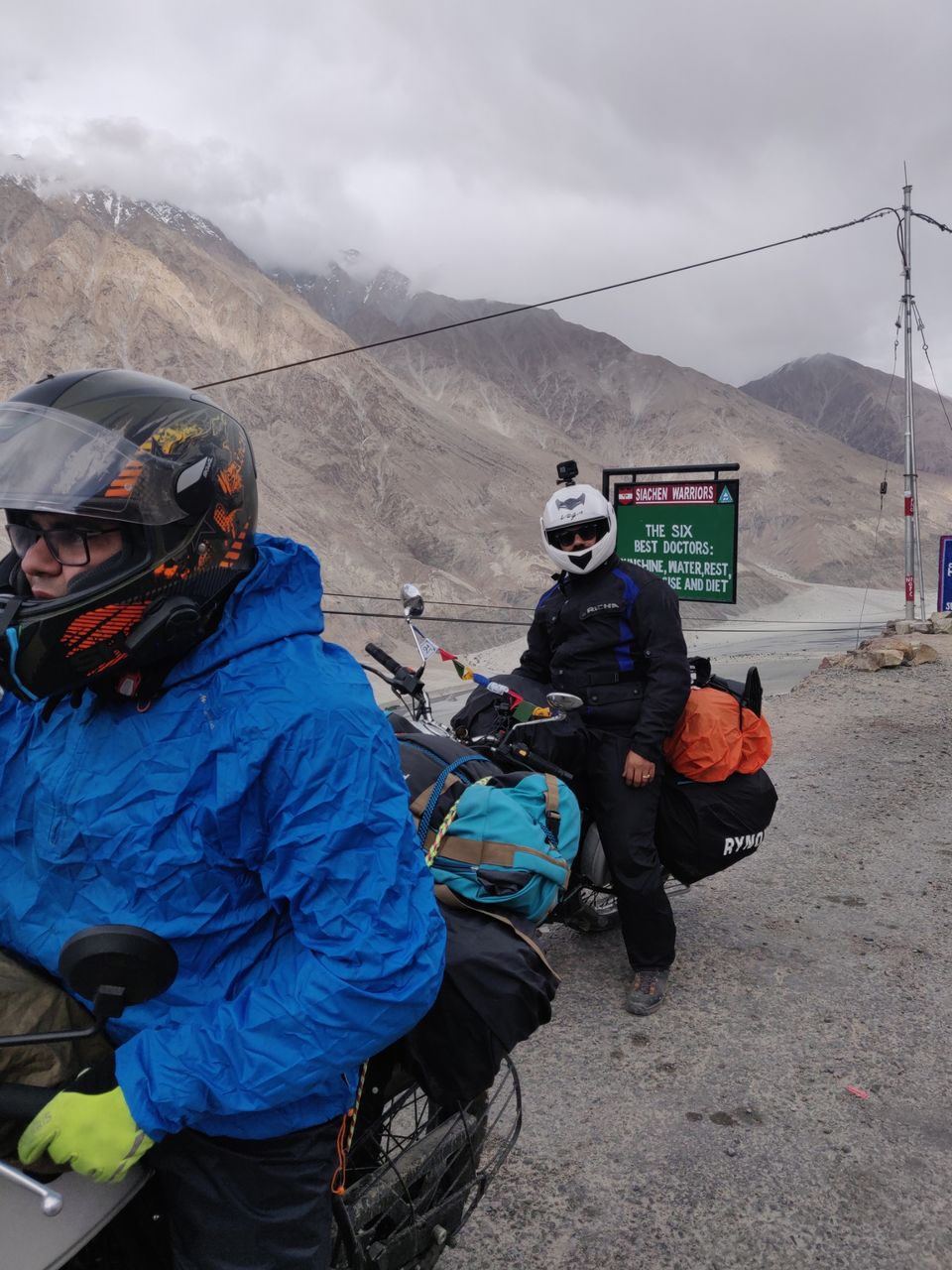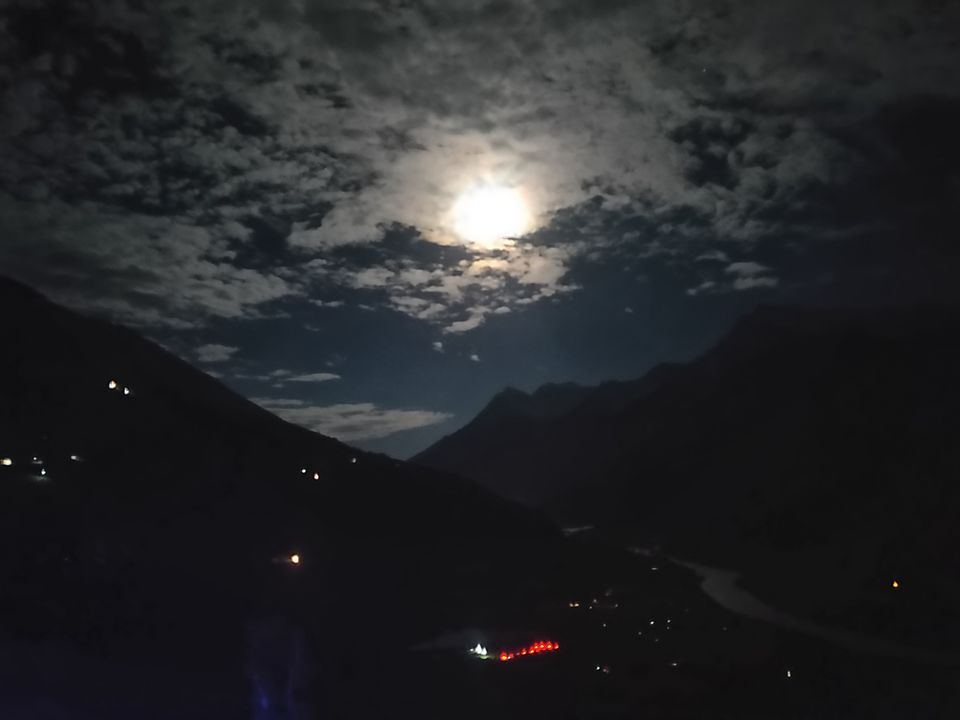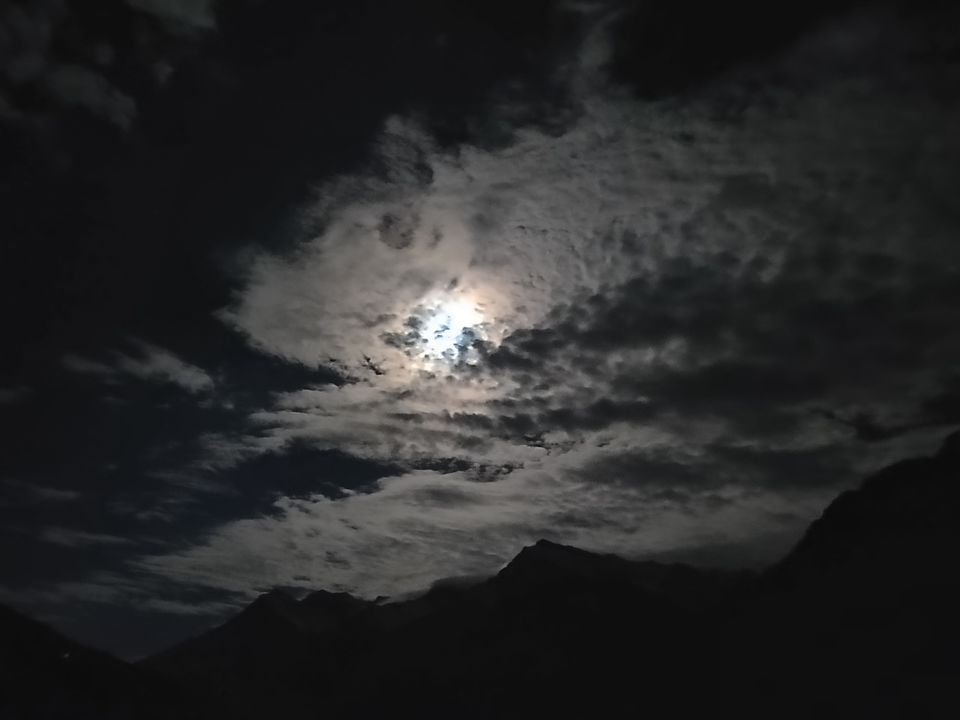 Thoise to pangong tso :
We choose to drive through a completely unexplore route. We crossed 04 nalas on the way, few were really tricky.
Made good memories on the way , sharing envelopes and sovieniers with fellow rider. And we met few fellow bikers from bengaluru with some really cool stickers. #inline thanks for that, we gonna get some more made for us.
The journey was very beautiful. I switched my bike to #royal enfield himalyan while climbing changla and tanglang pass. I must say i. In love with this bike. Waiting for its 650 cc version to be launched.
We reached pangong tso by evening 6 pm. Luckily we were in correct time and off season day. Else the house here have to be booked in advance. You may like to book it from leh. There are two routes for pangong tso one is little unexplored and the main one is via hemis , karu -better for a 4 wheeler.