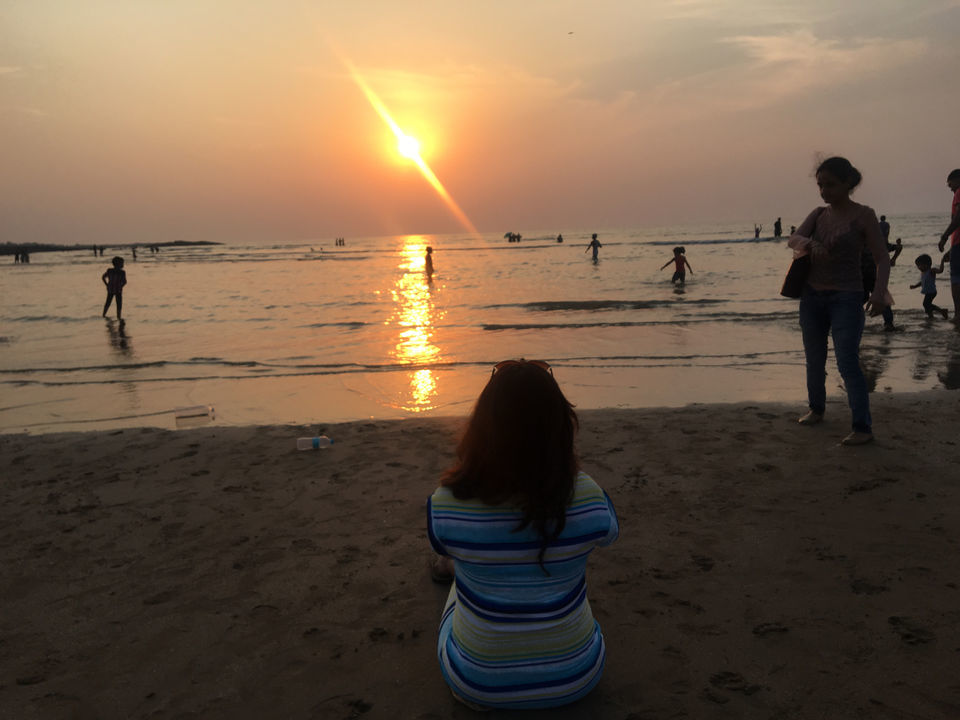 When your friends visits you in Mumbai, most of time you just do club hopping or visit popular tourist spots like Marine Drive or Bandstand. But if you are game for some unique experience.You can head towards Madh- Marve.
One can either choose to stay for one night at The Resort with rooms overlooking sea or just visit the place for High tea with outdoor seating overlooking Ocean. I had both experiences and must say both were worth it.
You should aim to target room tariff of not more than 5000 per night including breakfast. If you get higher price you can opt for high tea. Even on beach side you will get lot of tapris selling from tea,masala Papad, Vada pao, Maggi and Chana Masala. 
My friends had great time enjoying sun, sand, sea and the resort.