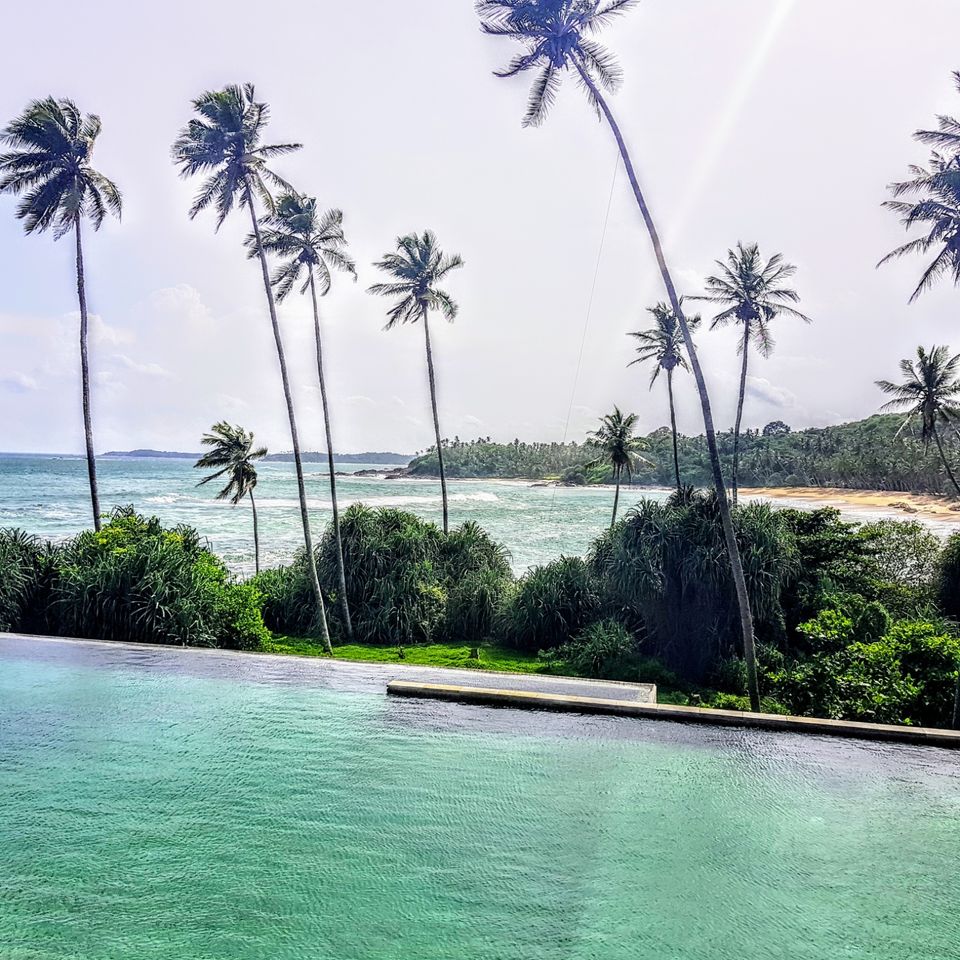 After a lazy breakfast, we went gallavanting in the fort area-- the tranquil bylanes dotted with cute cafes, shops selling gems and local handicrafts. Sri Lanka seems to be the new hotspot for pre-wedding photography and rightly so as I witnessed many couples getting their shoots done against the breathtaking backdrop of the Galle sea.
In the afternoon we had the famous afternoon tea at Amanwella that attracts tourists and even locals, served in the verandah overlooking the Church Street. This is an instagrammable experience that you must go for when in Galle.
At night we went to the popular Unawatuna district to visit some hip night clubs, binge on seafood and get taste of the local tipple. Sri Lanka offers best of both the worlds: a slow holiday if you just want to laze around and plenty of options if you want a packed itinerary. You could visit the beautiful tea plantations or go temple hopping doing the Ramayana trail.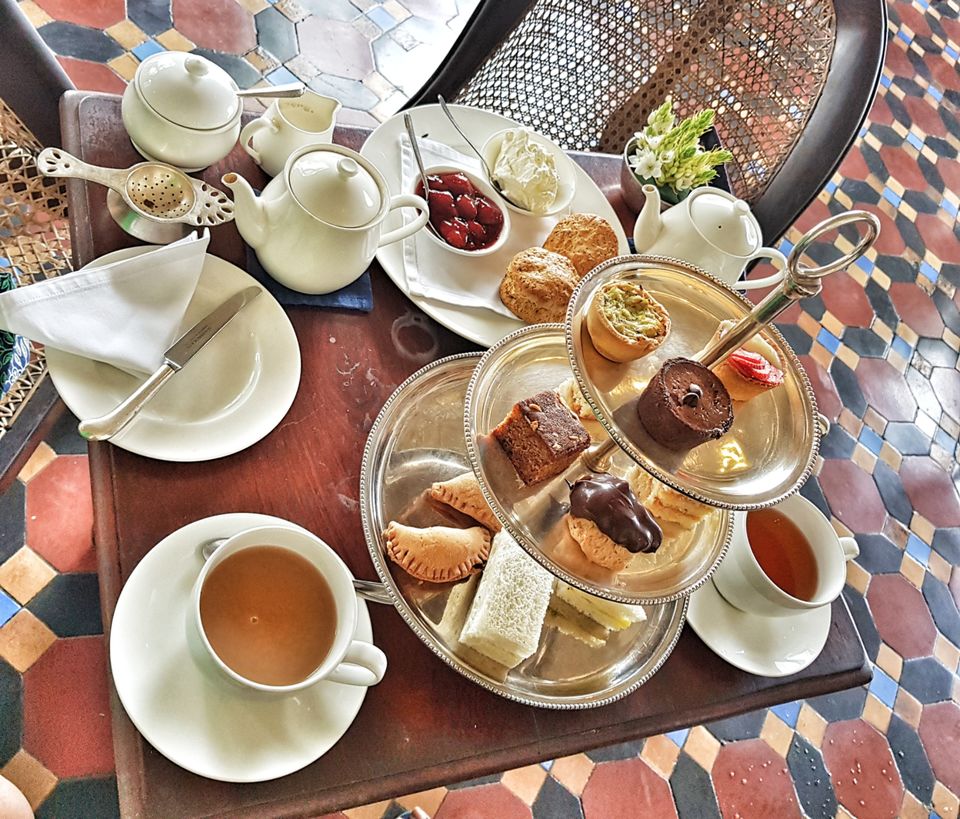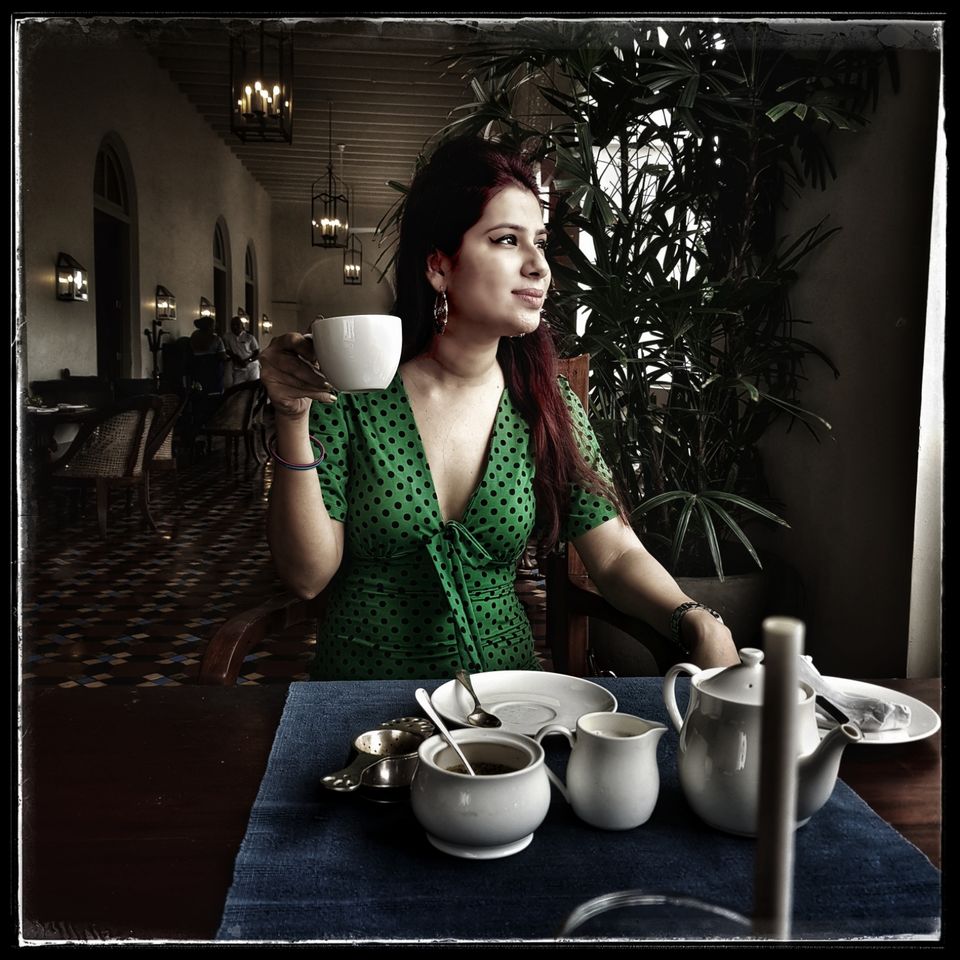 The beautiful coastal country Sri Lanka had been on my list for long. When few months back it announced visa on arrival, I finally decided to do a short four day trip to Sri Lanka with my husband.
Instead of the hackneyed Colombo-Bentota-Kandy itinerary, we decided to do it the offbeat style, dividing our trip between Galle and Tangalle. Another reason to do these two towns was that we could check into Aman properties in both- Amangalla in Galle and Amanwella in Tangalle.
Galle, is a smooth and scenic two and a half hour drive from the Colombo Airport. Amangalla is a stunningly beautiful heritage hotel conveniently located within the ramparts of the Galle Fort. Our charming room had a four poster bed, bath with a sunken tub and amenities done in the signature Aman Style.. lots of pencils on the work desk, eco-friendly bath products and minimal decor.
We spent our first day relaxing at the hotel itself -- an invigorating massage at the spa which also had hydrotherapy room, savouring the authentic flavors of Sri Lanka at the Dining Room adorned with period furniture and lounging at the library that also narrates this property's story. The 17th century Dutch building was the New Oriental Hotel for 100 years before it took its present avatar.
Even though Colombo is just a short three and half hour flight from Delhi and Sri Lankan Airlines comfortable business class doesn't let you feel too worn out, flying always needs to be followed by some relaxation and rejuvenation. We had a nice relaxed day at Amangalla making best use of the Ayurvedic therapies that it offers and slept like a baby at night.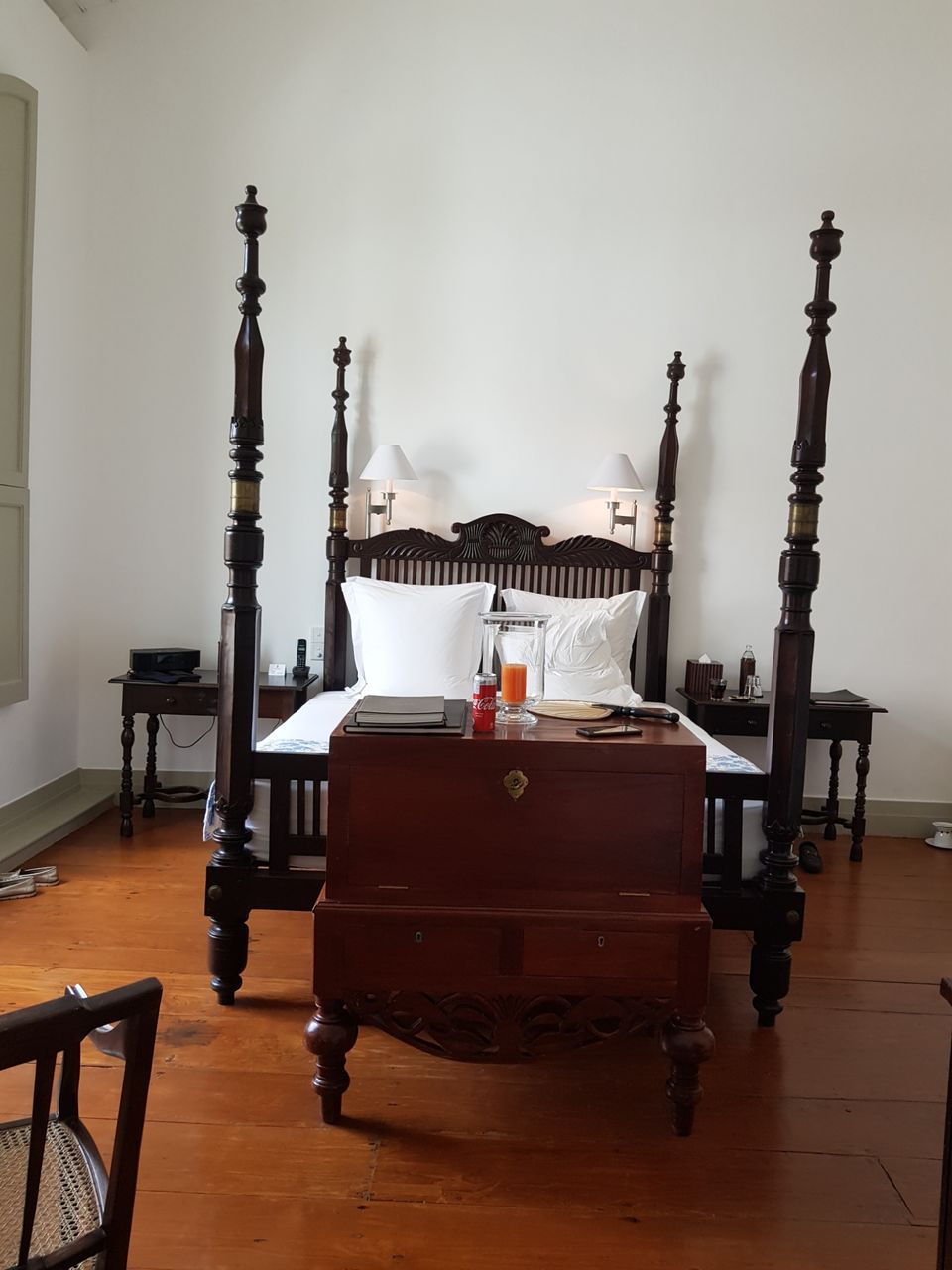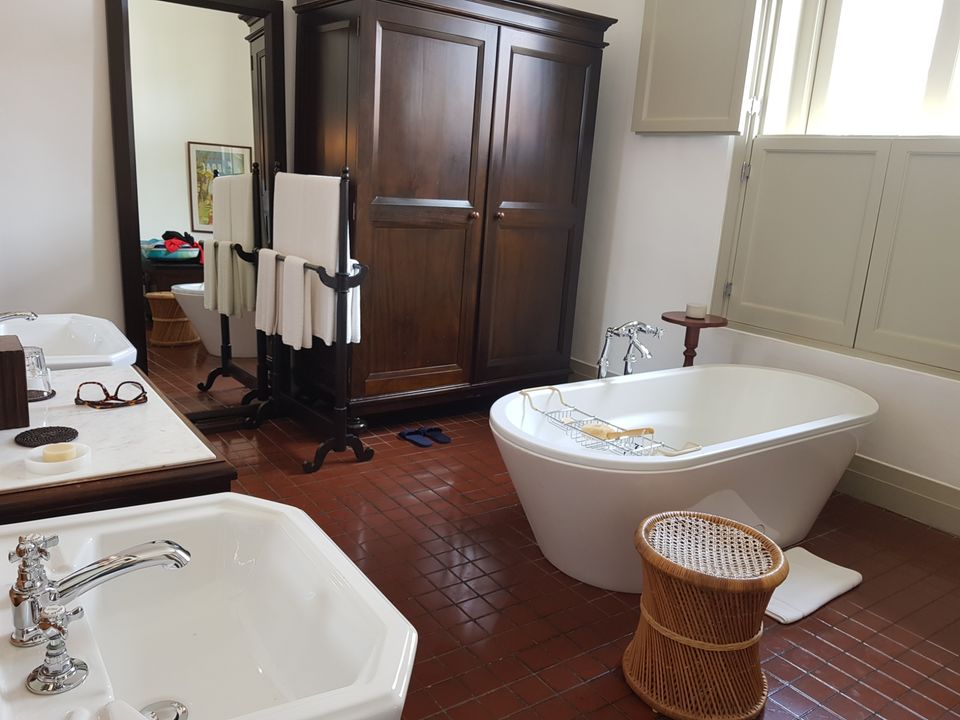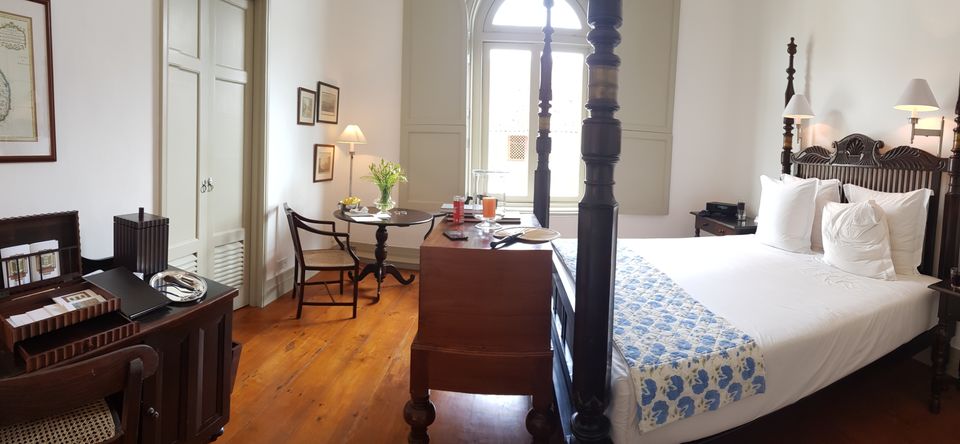 The two days at Amanwella just whizzed past us. It was time to bid adieu to this colonial style abode and check into another beautiful property.
A three hour road journey and we reached the luxury beach resort we would be staying for next two days- Amanwella.
The minimalist modern architecture of the resort immediately has a calming effect on its guests. Clean lines, great outdoors including a beach and  use of indigenous materials make Amanwella one of the most gorgeous beach resorts in Sri Lanka.
Our villa, one of the 30 villas that Amanwella houses, opened to a private plunge pool on one side and balcony overlooking the sea on the other. It had a spacious bedroom and a plush bathroom. We mostly spent time taking a dip in our private plunge pool or lounging in the balcony.
Dinners at Amanwella were memorable as we gorged on local seafood delicacies with our feet soaked in sand at its restaurant Beach Club. While breakfast was at the restaurant overlooking the gorgeous infinity pool, where I started my day mostly with hoppers, star fruit and fresh juices.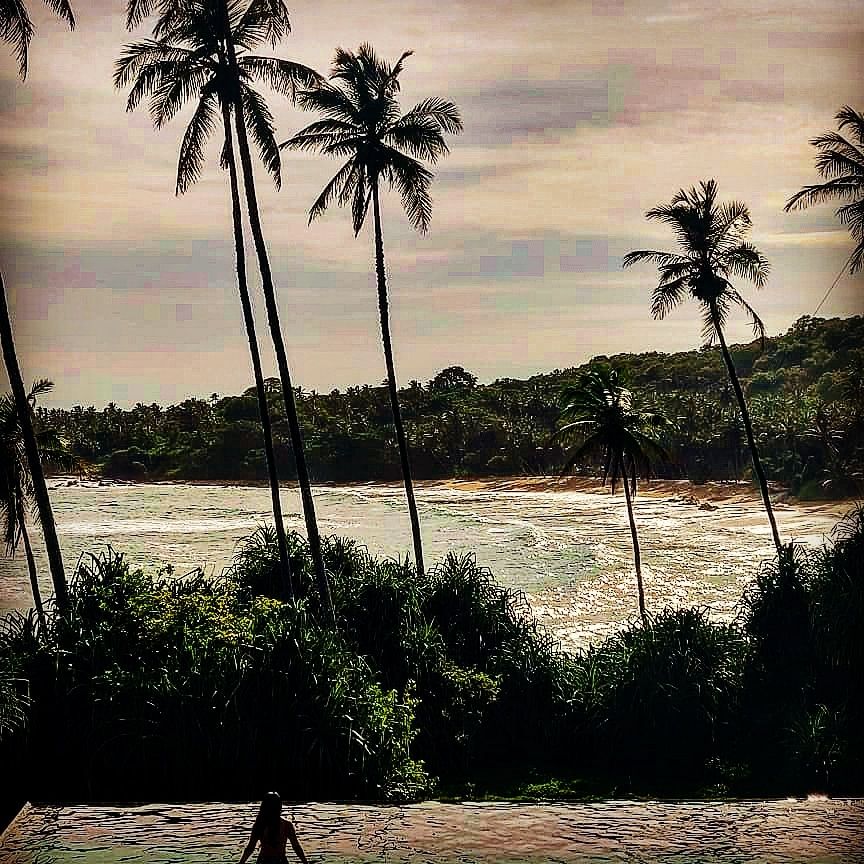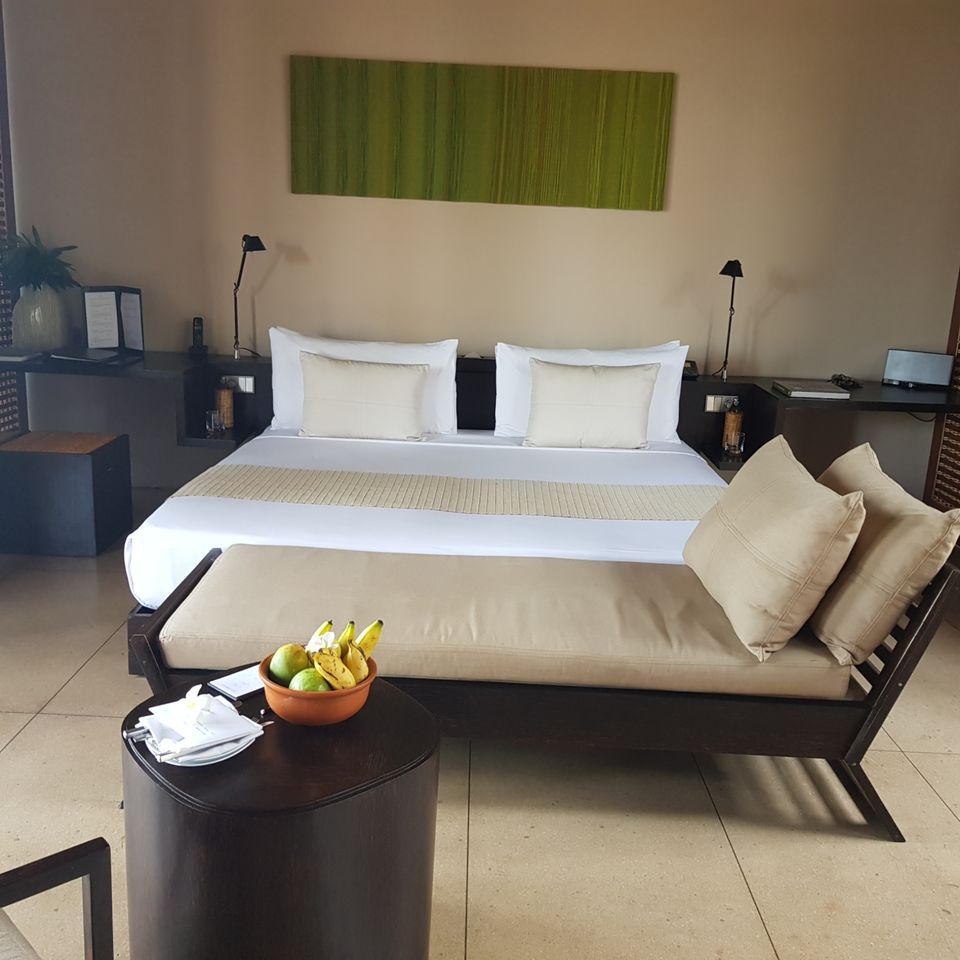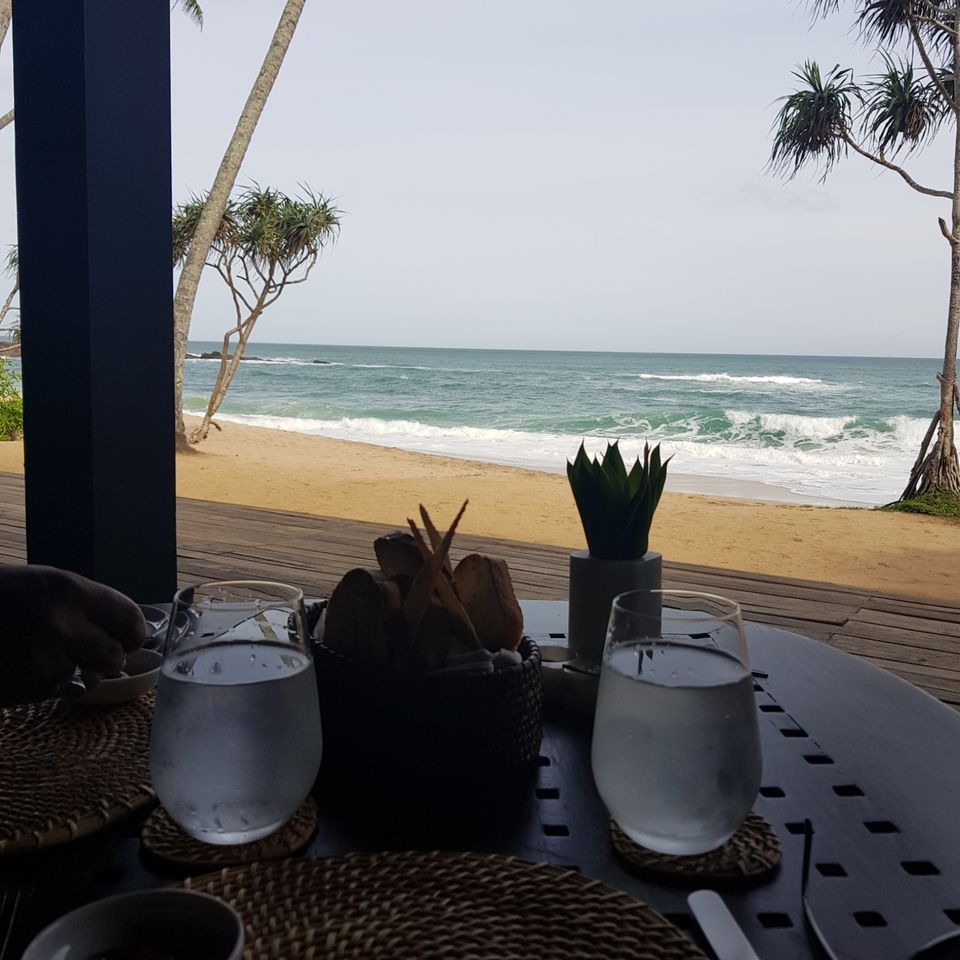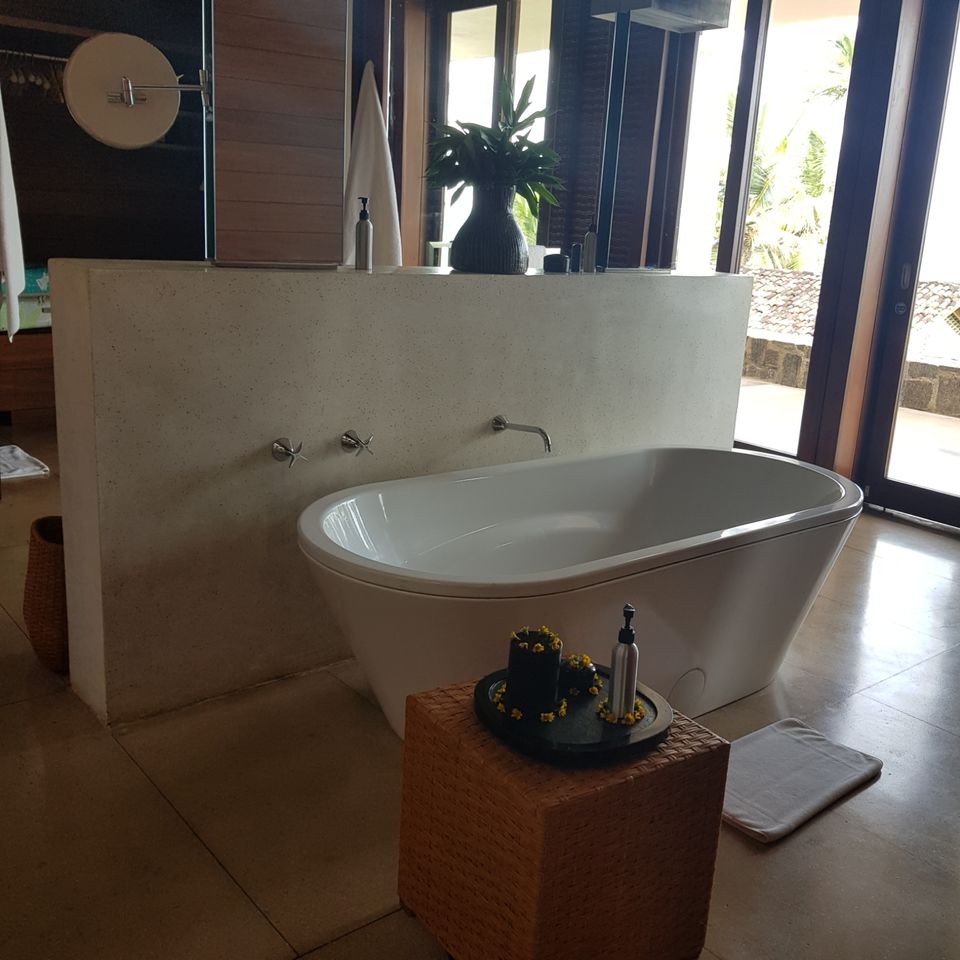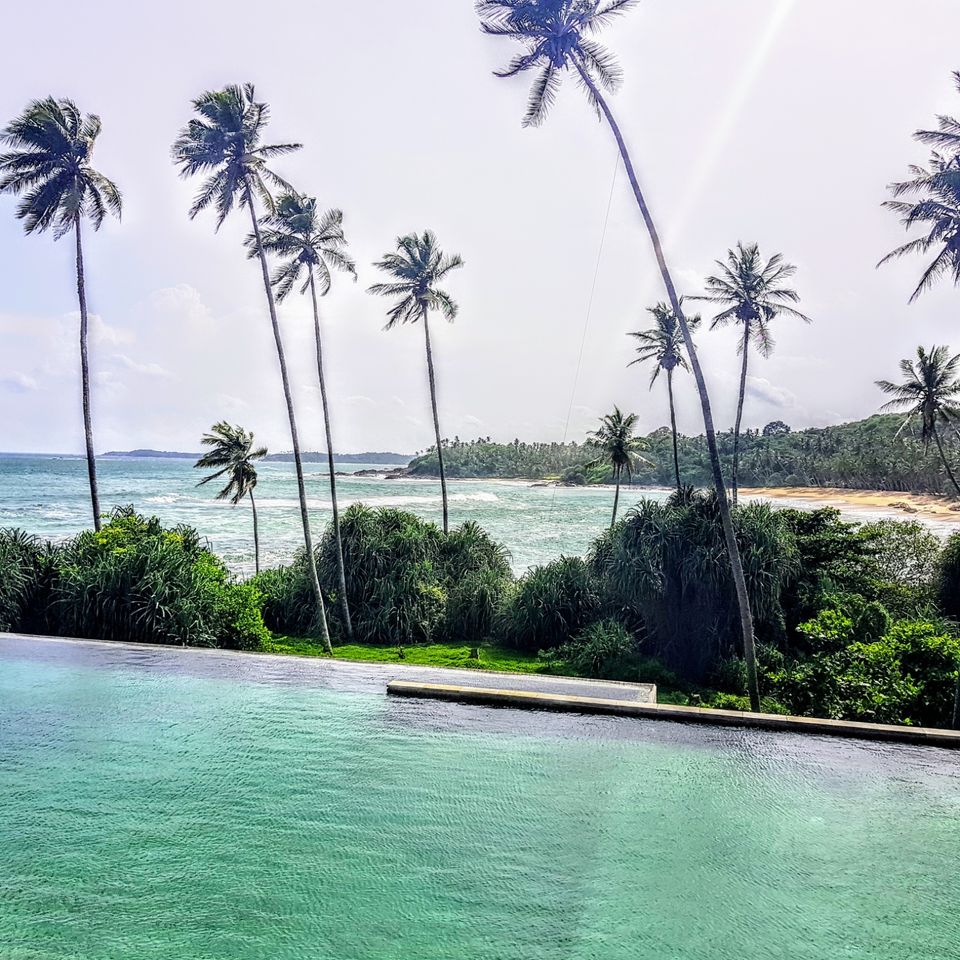 We spent most of the time at Amanwella's private beach. But you could also go to the public beaches, for village walks or visit the wildlife parks close by.
Tangalle for sure will give you ample time and opportunity to break free from the hustle of the grinding life.
Back at Amanwella we enjoyed our time getting massages, sitting in the library and just discussing how beautiful and underrated Sri Lanka is.