On 5th September 2021 we leaved Kodaikanal at 11.30 AM for Madurai and reached Madurai at 4.30 PM. We had lunch at Sri Shabrish hotel and stayed at hotel Supreme near railway station.
On 6th Sept at 10 AM we went to Meenakshi Amman Temple by auto for Rs. 60 which was just 1.5 km away from our stay. We stepped out of rikshaw and then came to know that, that is not the entry point of the temple, so we had to walk about 500 mtr, meanwhile we met a cycle rickshaw man, who told us that today is a special day - marraige of Goddess Meenakshi but you will get entry to temple only after 11.30AM, as it was just 10.30, he asked us to shop for sarees and told us that as it is special day, you will get 50% discount if you purchase before 12 noon and he took us to a saree shop but we didn't like sarees and came out soon from the shop. Then we put our shoes at chappal stand, our bags, mobiles, camera at the cloak room for a nominal charges (Mobiles and cameras are strictly not allowed in the temple) and went by barefoot (even socks not allowed) in the temple. As it is afternoon time, floor is too much hot we just went running because it was an exhausting day, our feet got red and swollen.
Meenakshi temple is a Dravidian architecture and is dedicated to the goddess Meenakshi, a form of Parvati, and her consort Sundareshwar, a form of Shiva. The goddess shrine has the green stone image of Meenakshi, standing in bent-leg posture. We hired a guide for Rs.300/- We asked guide that is today is marraige day of Goddess, he replied no, these people are fake they search tourist and such a way they make them purchase sarees from that particular shop and get commission.
The Meenakshi temple is located in the heart of historic Madurai city, about a kilometer south of the Vaigai River.
There is a group statue of Vishnu, Parvati and Shiva in which we can see that Vishnu gives away his sister Meenakshi's hand into the waiting hand of Shiva. The temple commemorates this legend every year with a festive procession. According to a legend found in the Tamil text king Malayadwaja Pandya and his wife performed a 'Yadnya' seeking a son for succession. Instead a daughter is born out of the fire who is known as Meenakshi.The temple complex is spread over about 14 acres.The complex has numerous shrines and mandapas, of which the most important and largest are the two parallel shrines in the innermost courtyard, one for Meenakshi and other for Sundareshvara. The complex has a golden lotus pond. Meenakshi temple has 14 colourful gopurs. Each gopur is a multi-storeyed structure, covered with painted sculptures. This temple has five gates of similar types and is famous for the huge sculpture of the Nataraja. The temple has a 'Hall of Thousand Pillars' and each pillar is carved with various sculptures.
At 2 PM we went to visit Tirumalai Nayakar Palace which is 17th century palace and built by fusion of Italian and Rajput styles. We paid Rs 70/- for entry for 4 and camera. The original Palace Complex was four times bigger than the present structure. This palace is two kilometres south east of the Meenakshi temple. It is said that Tirumala Nayak's grandson demolished fine structure of the palace and removed most of the jewels and woodcarvings in order to build his own palace in Tiruchirapalli. Today we can see only the entrance gate, main hall and dance hall. Due to presence of large pillers, many films are shot in the palace e.g. Bombay, Guru etc. In the evening there is a light and sound show. After spending some time at the palace, we returned to hotel.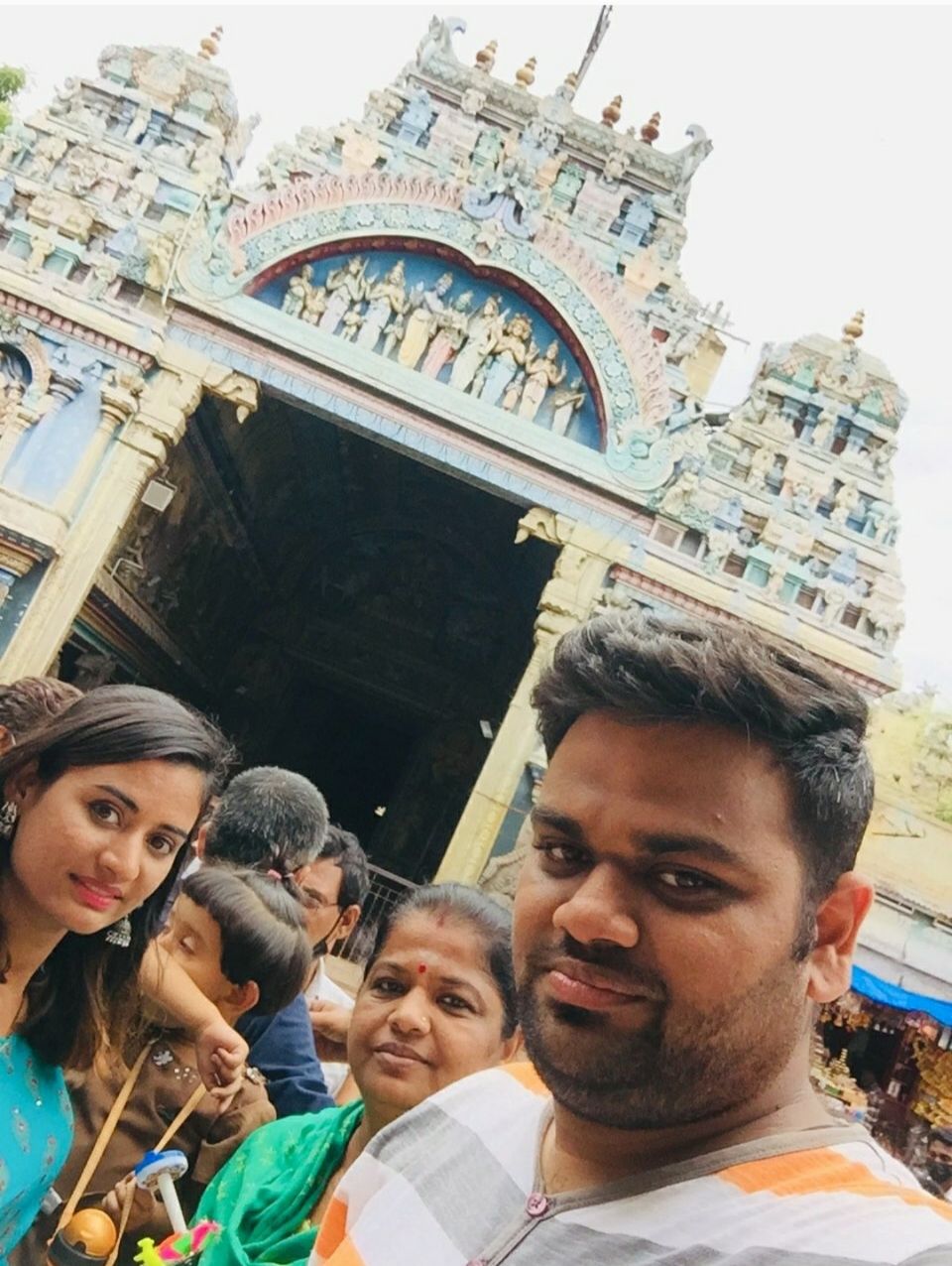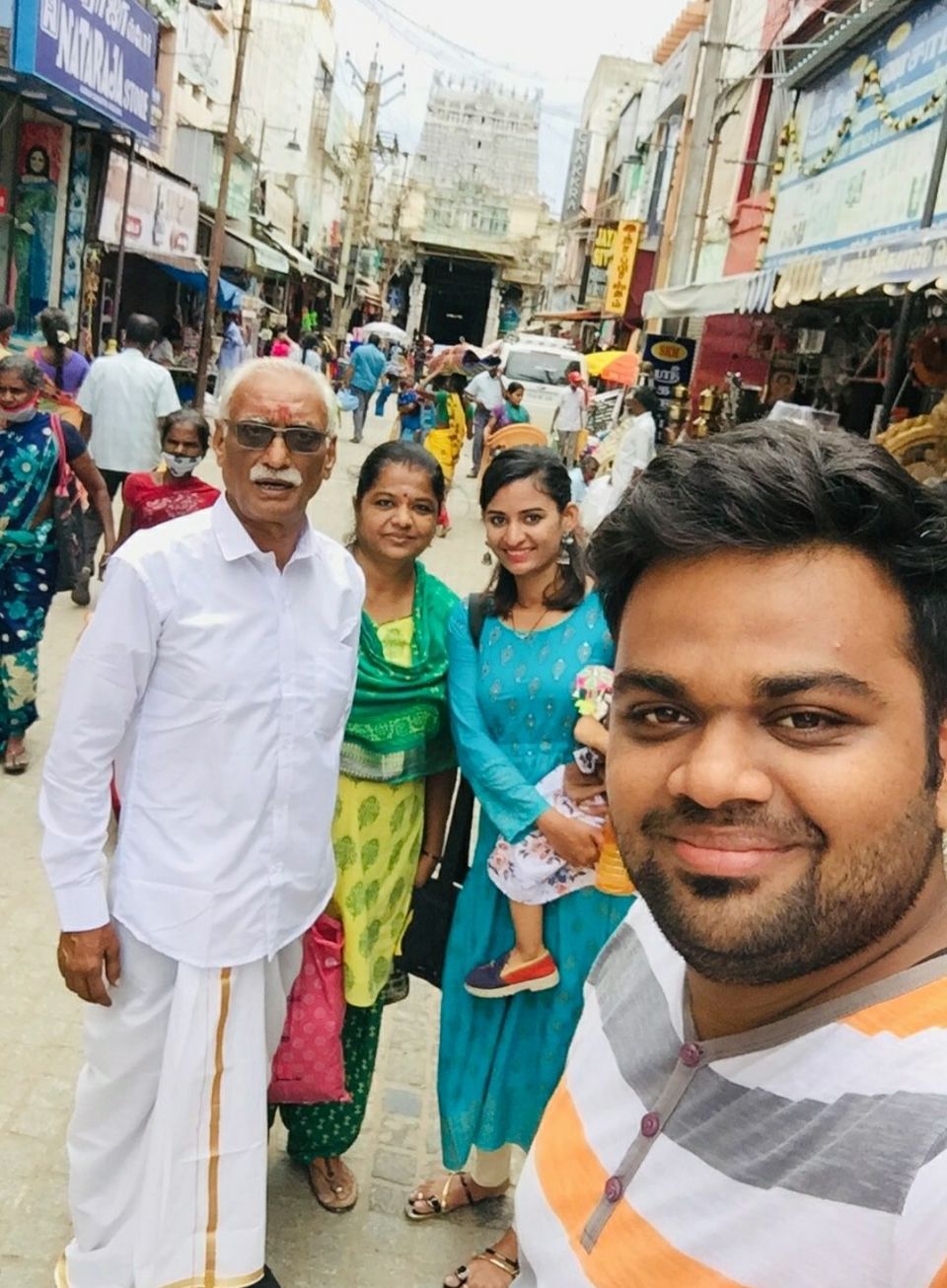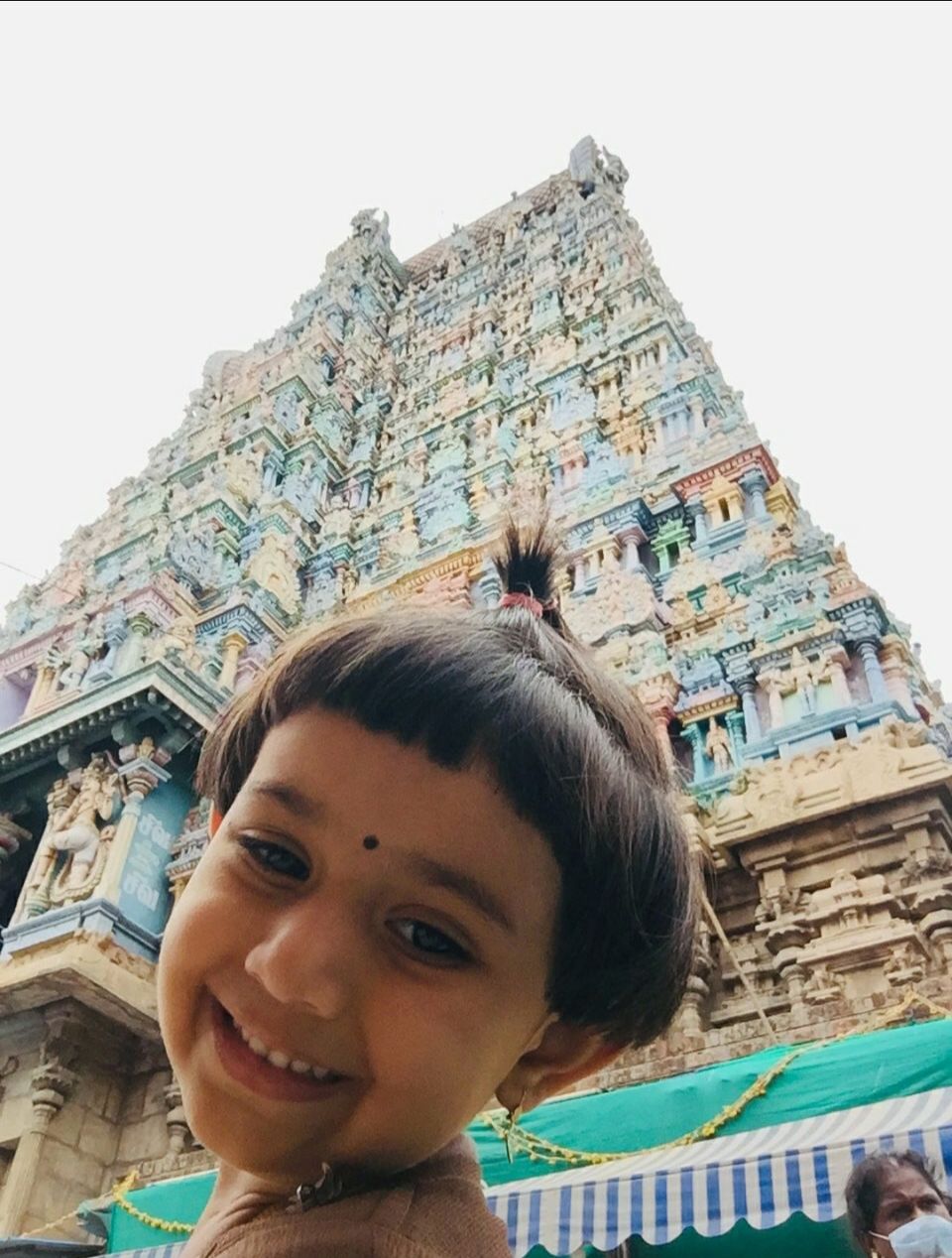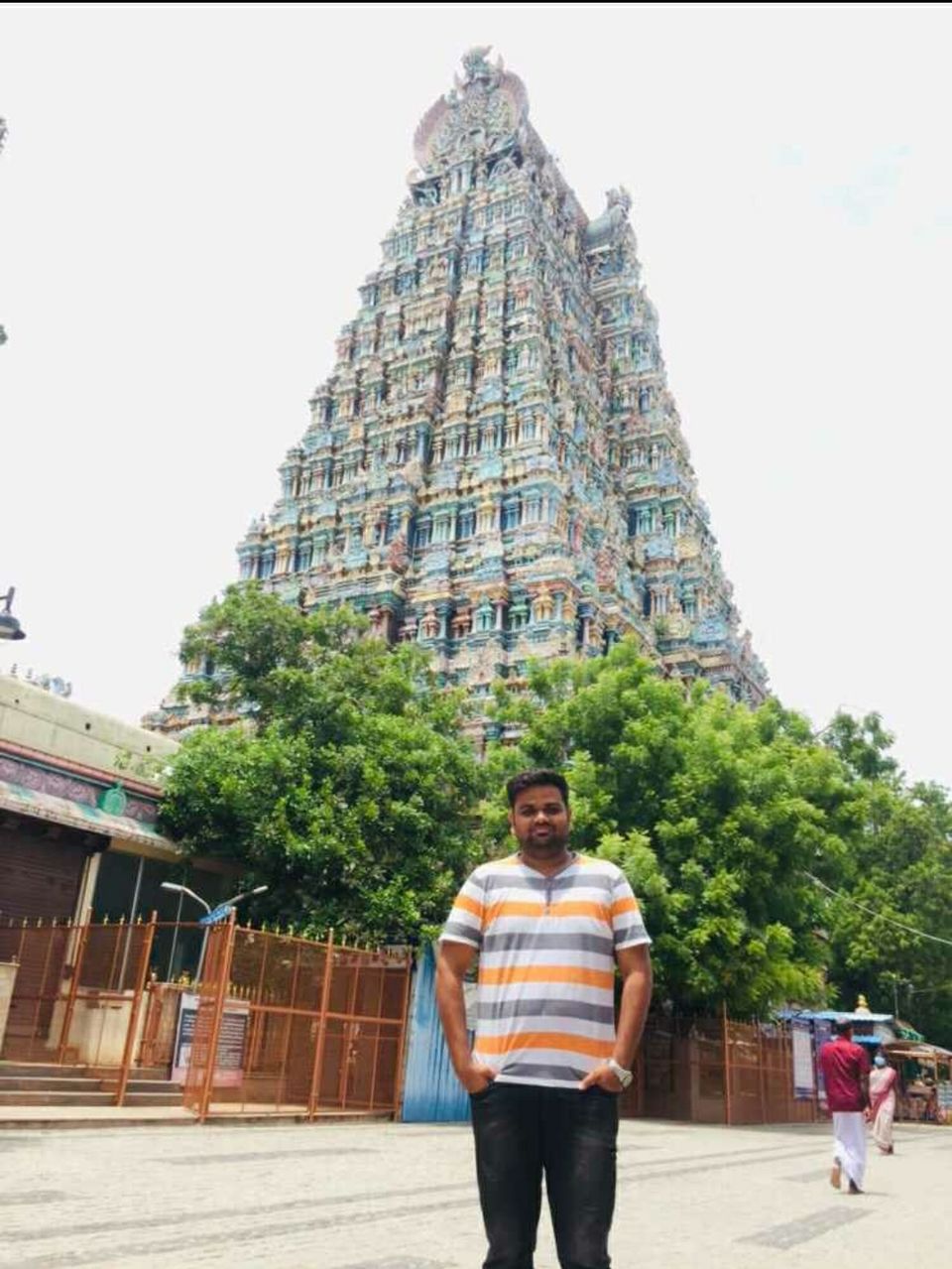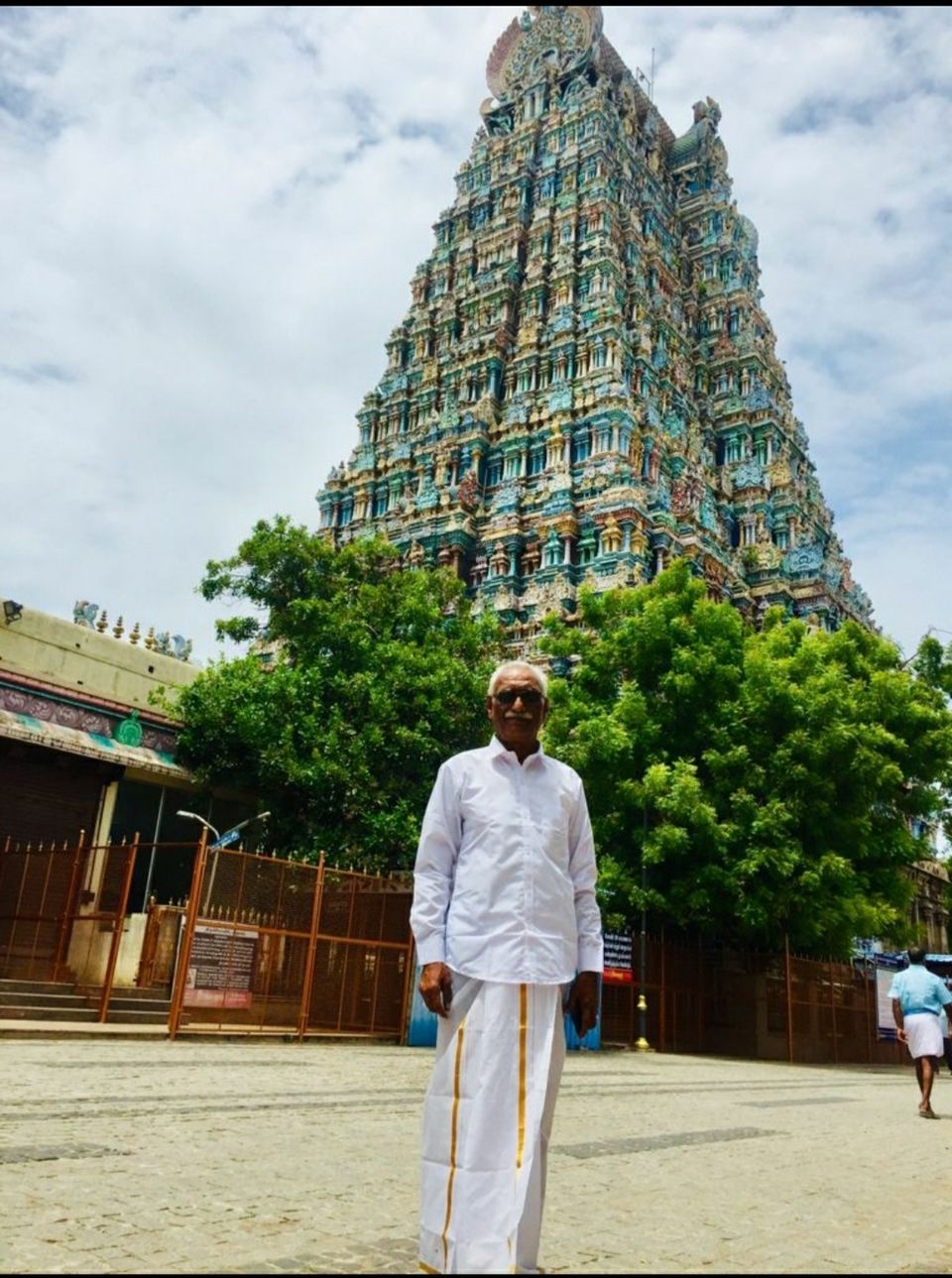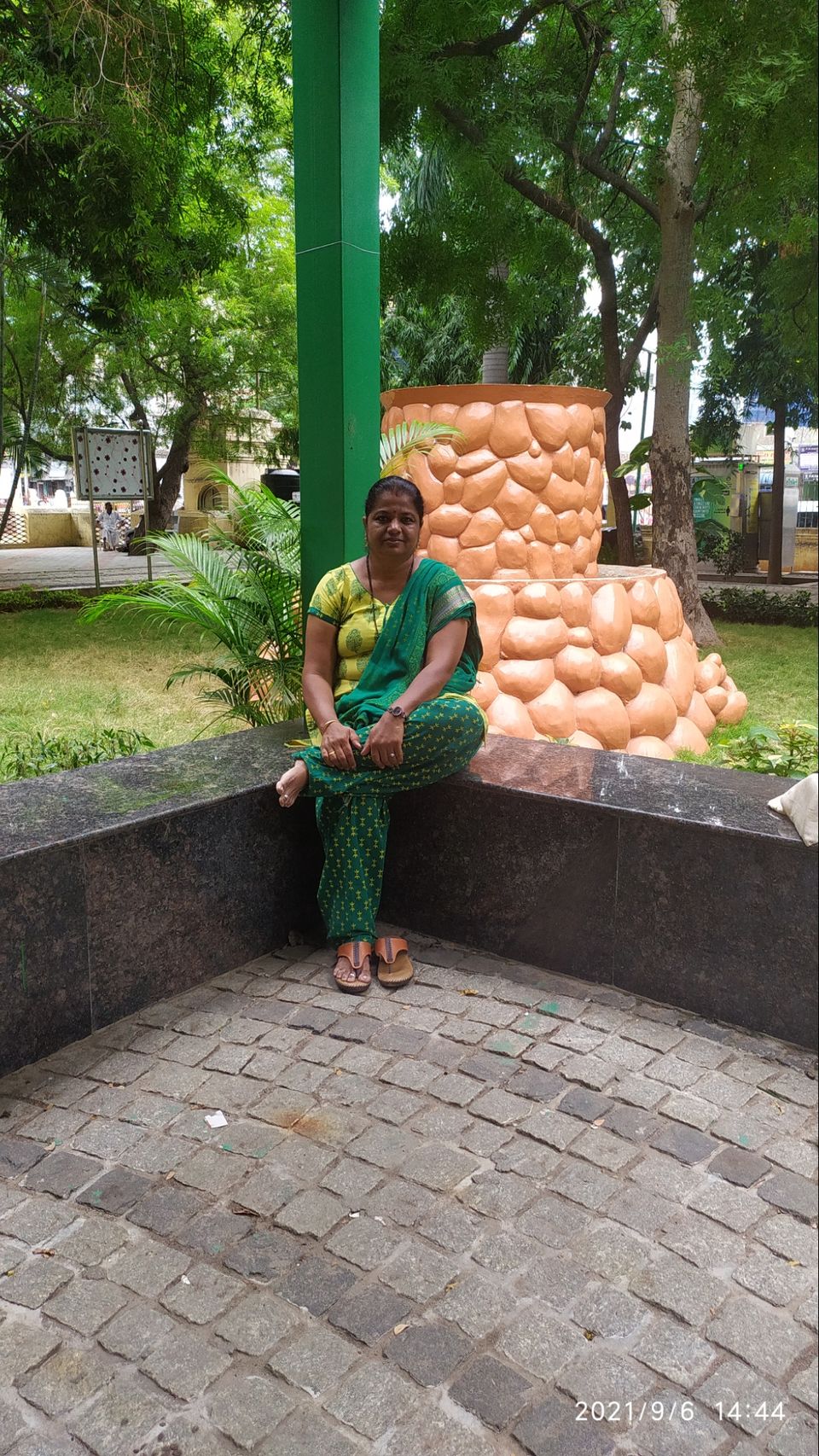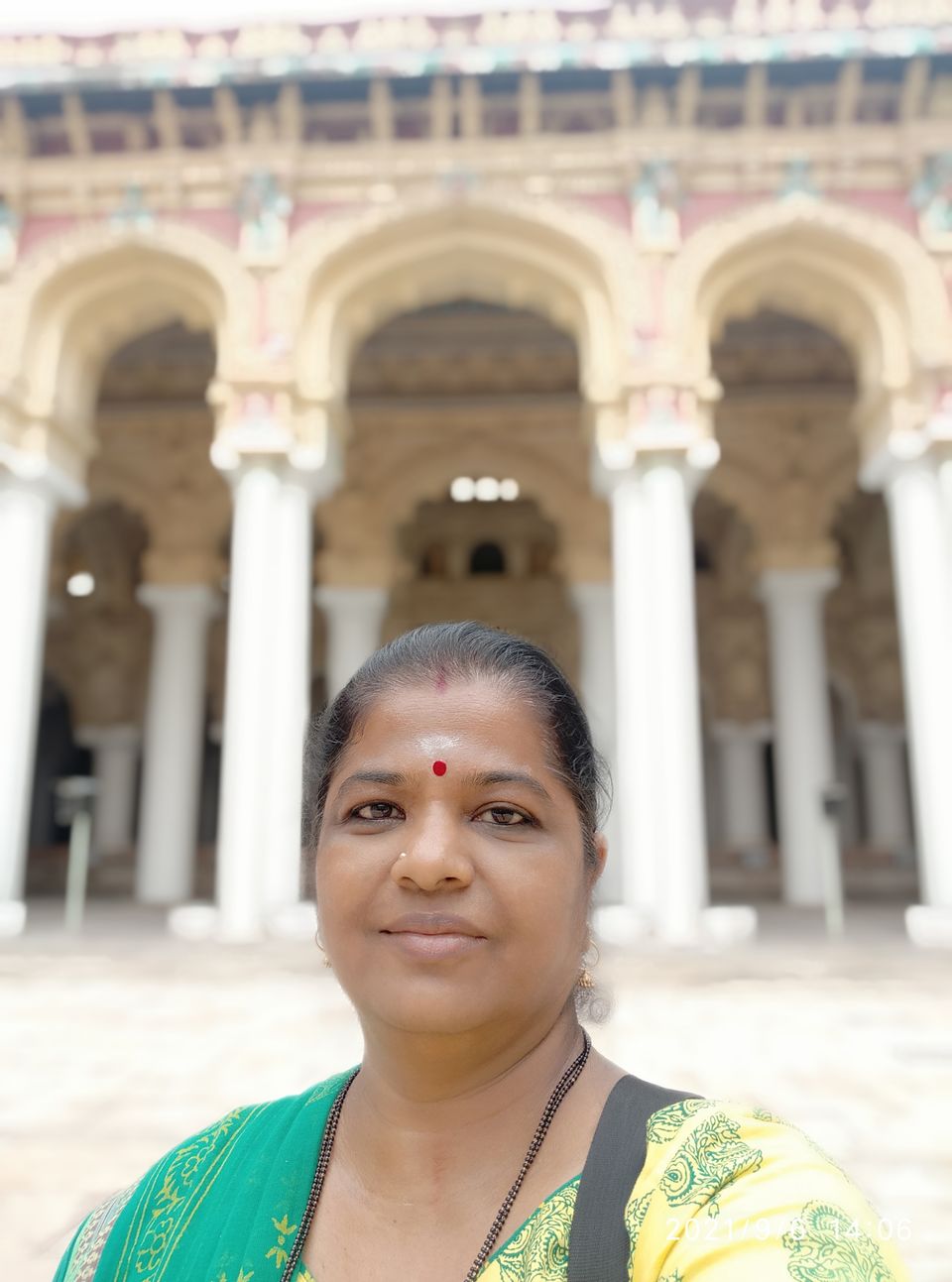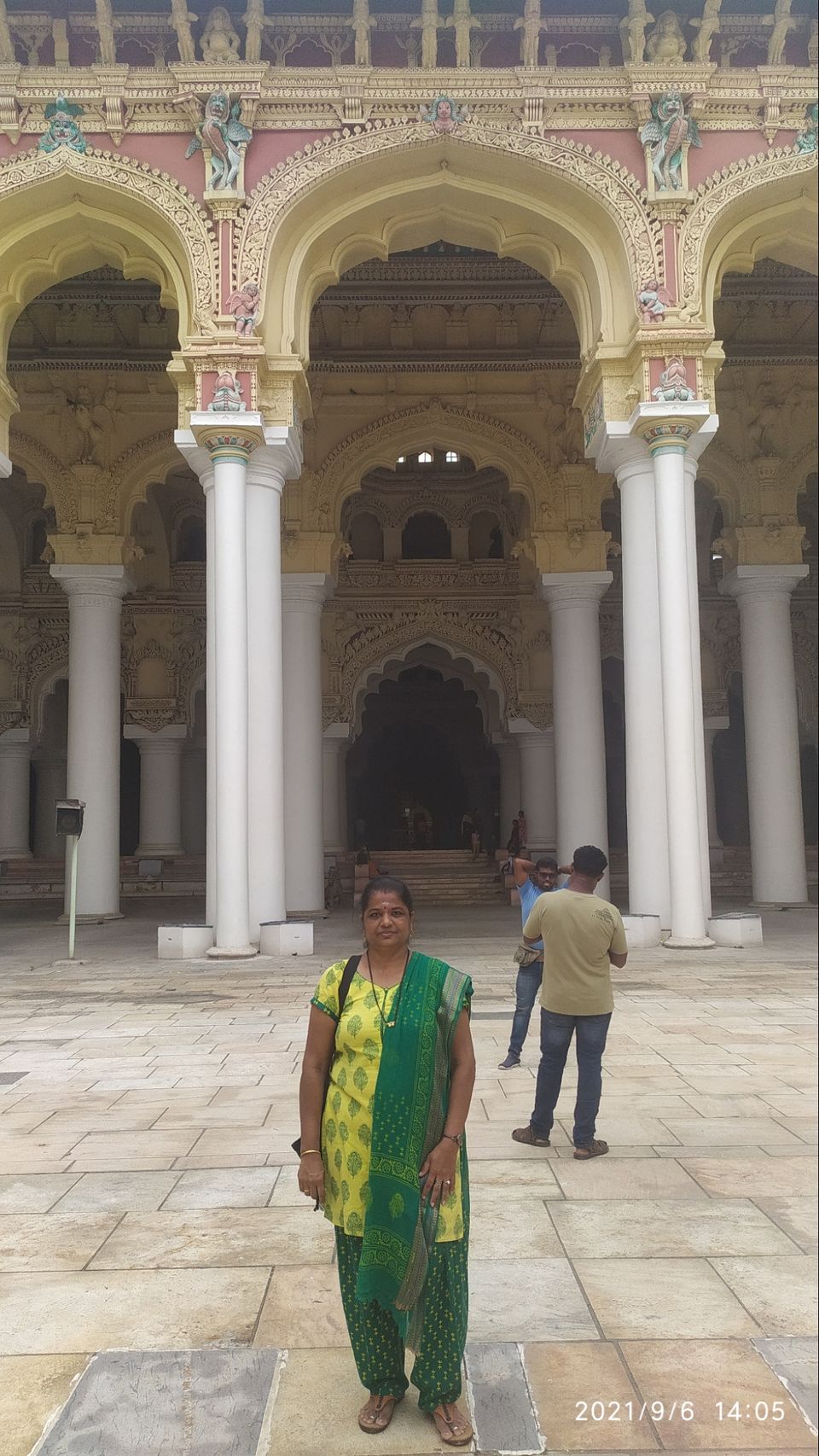 Next day on 7th September 2021 we went to visit Koodal Azhagar temple which is 1Km away from our hotel Supreme. We went by rikshaw at Rs. 70/-. This ancient temple of Madurai is located quite close to Meenakshi Amman Temple. Koodal Azhagar temple is dedicated to lord Vishnu. As we visited in the evening and there were no crowd we feel much more peaceful and pleasant. Temple has statues of lord Vishnu in multiple postures i.e.standig, sitting, lying. This temple attracts devotees with its impressive architecture. The five-tiered rajagopuram which is the gateway is one of the most attractive features of this temple. The temple and all its shrines are surrounded by granite walls. The main shrine of the temple has the idol of main deity Koodal Azhagar, a form of lord Vishnu. There is shrine of Goddess Madhuravalli along with there are many small shrines of other God and Goddesses such as Lord Krishna, Rama, Narayana, Goddess Lakshmi.
A man was playing flute in the temple and hearing it was a great experience for us. As we are feeling very blissful we sat over there for 2 hours and then returned to hotel by walking.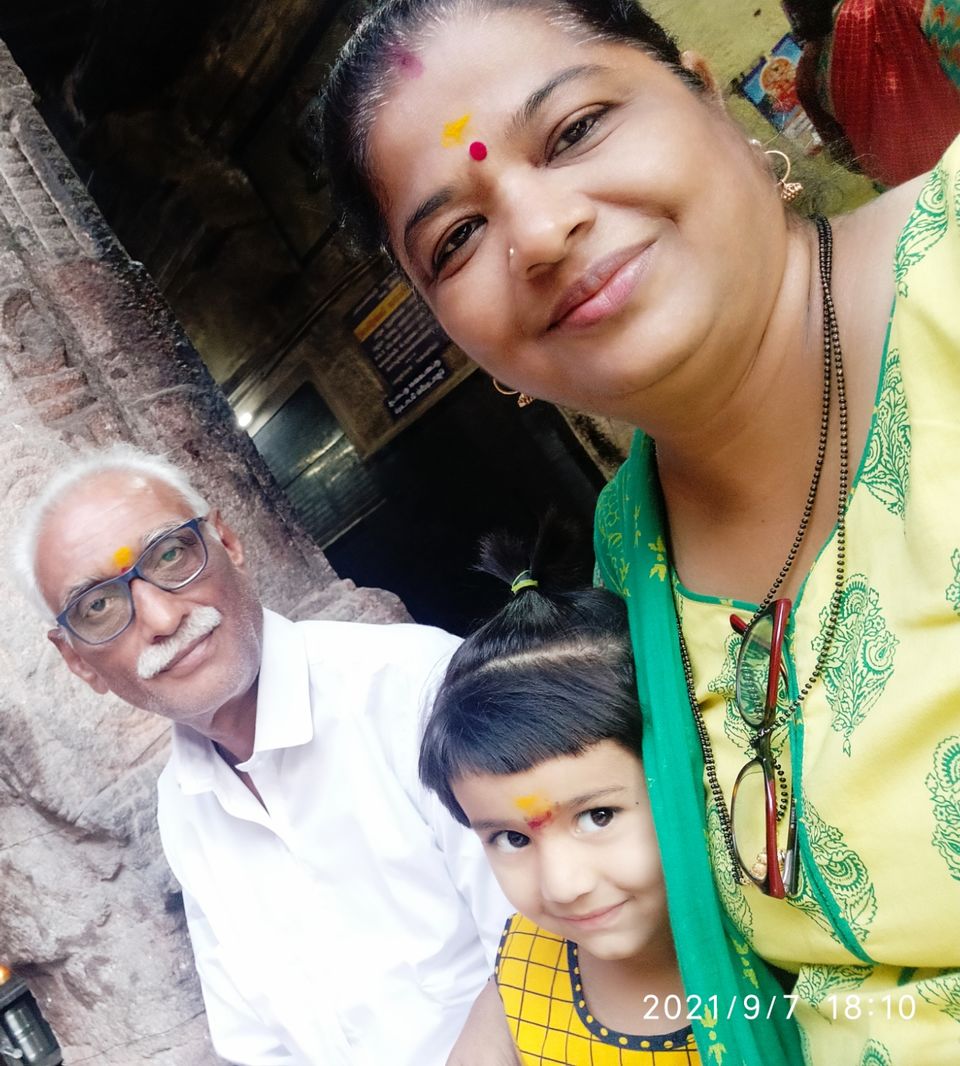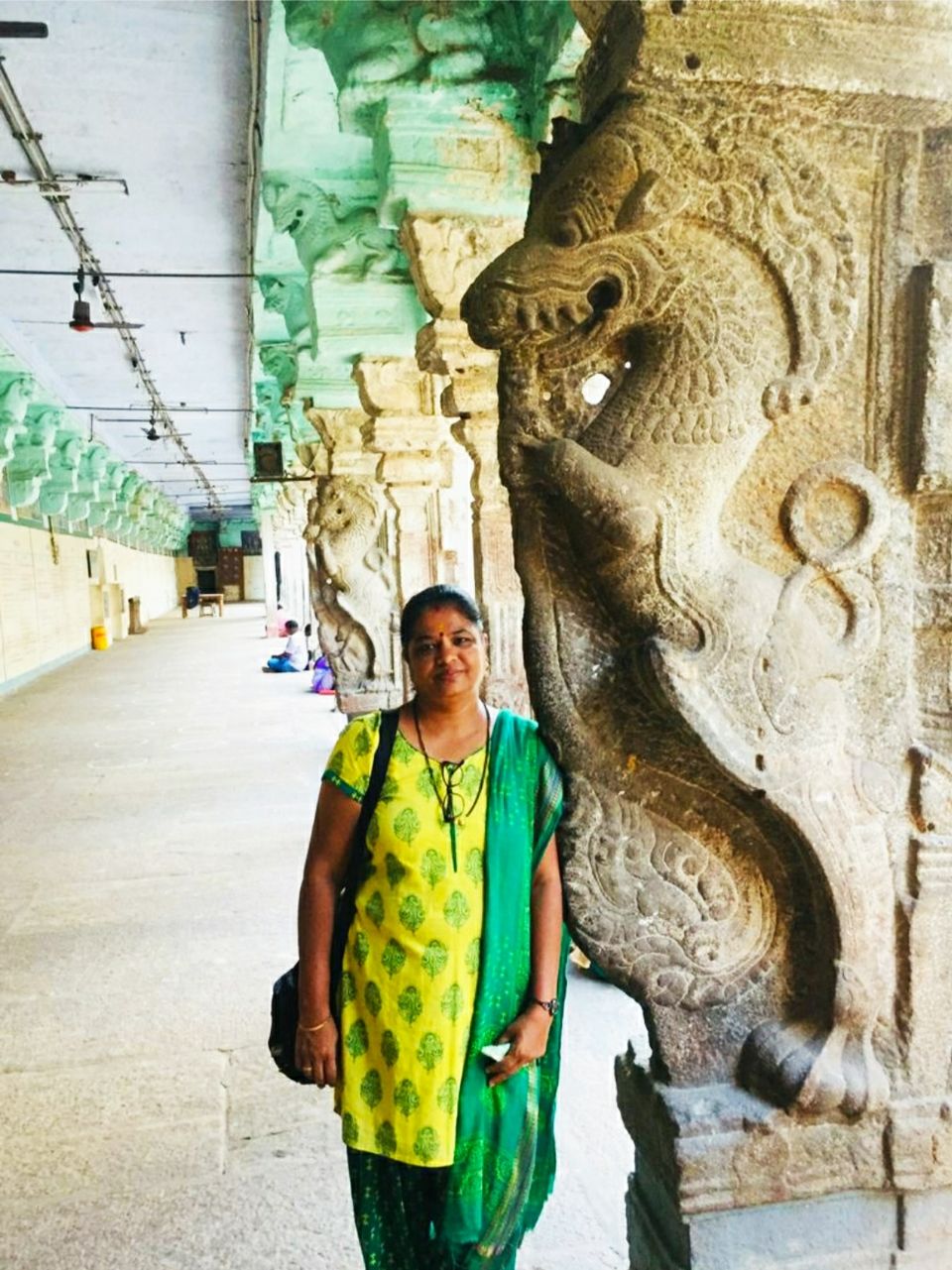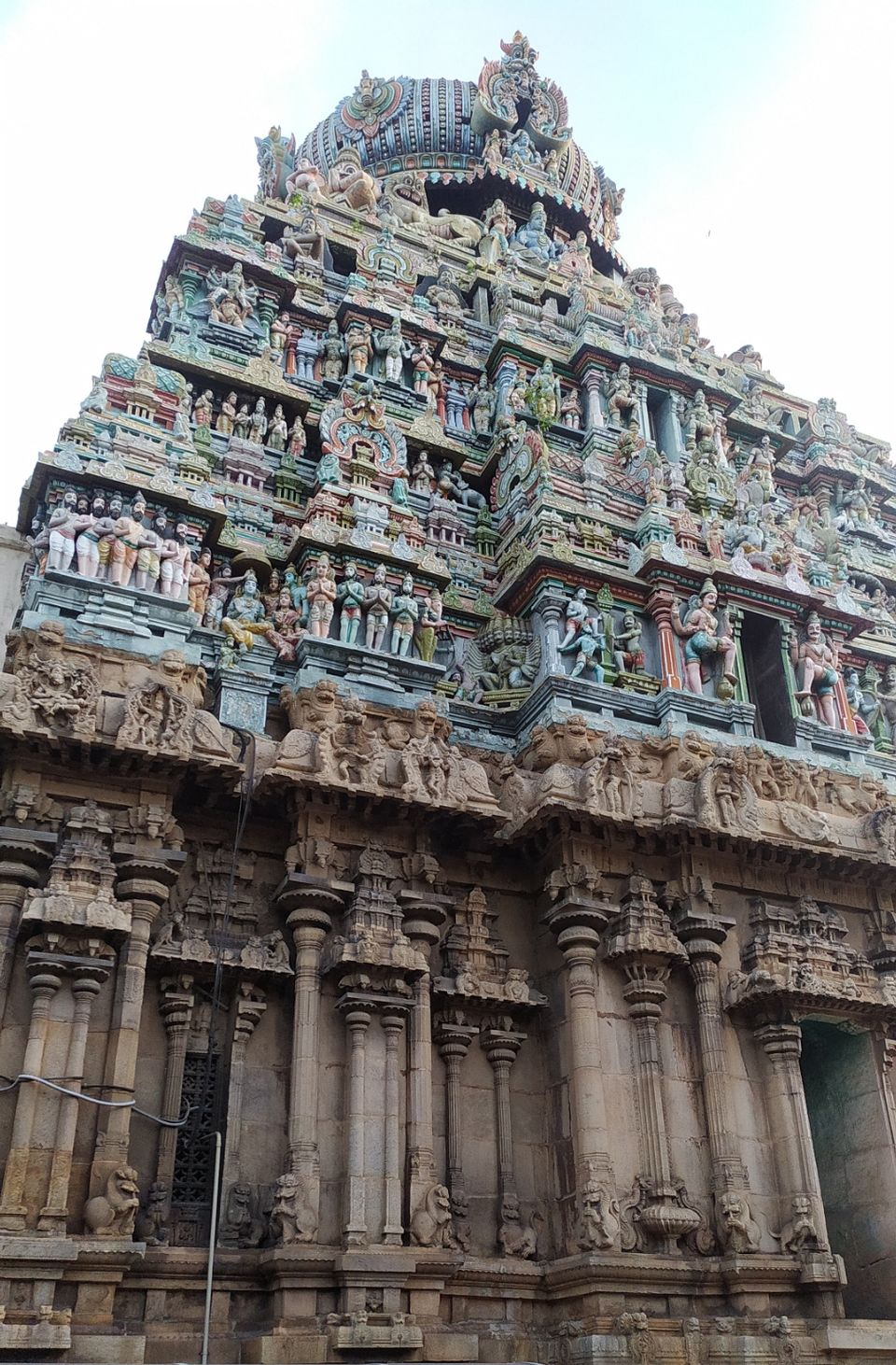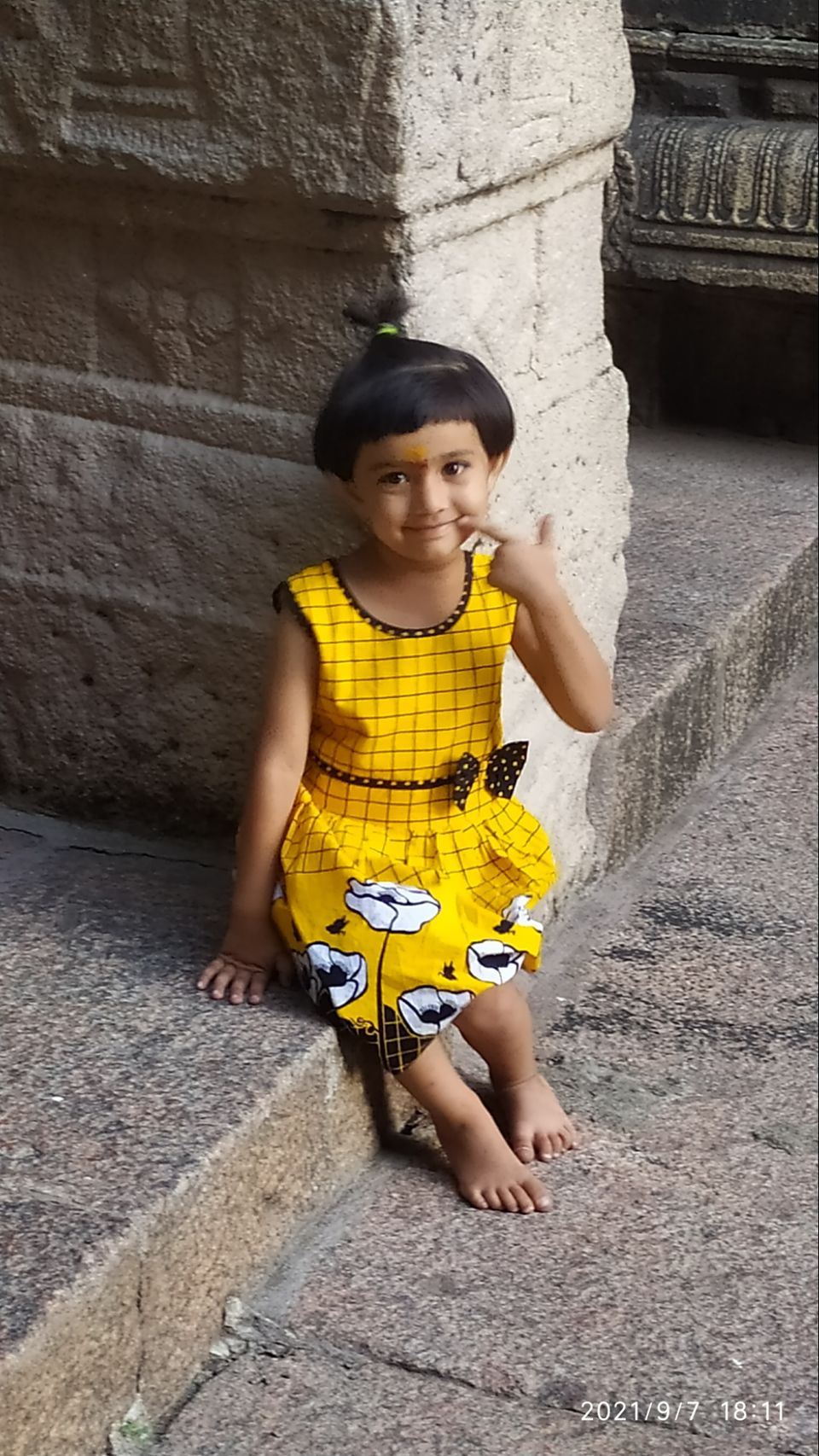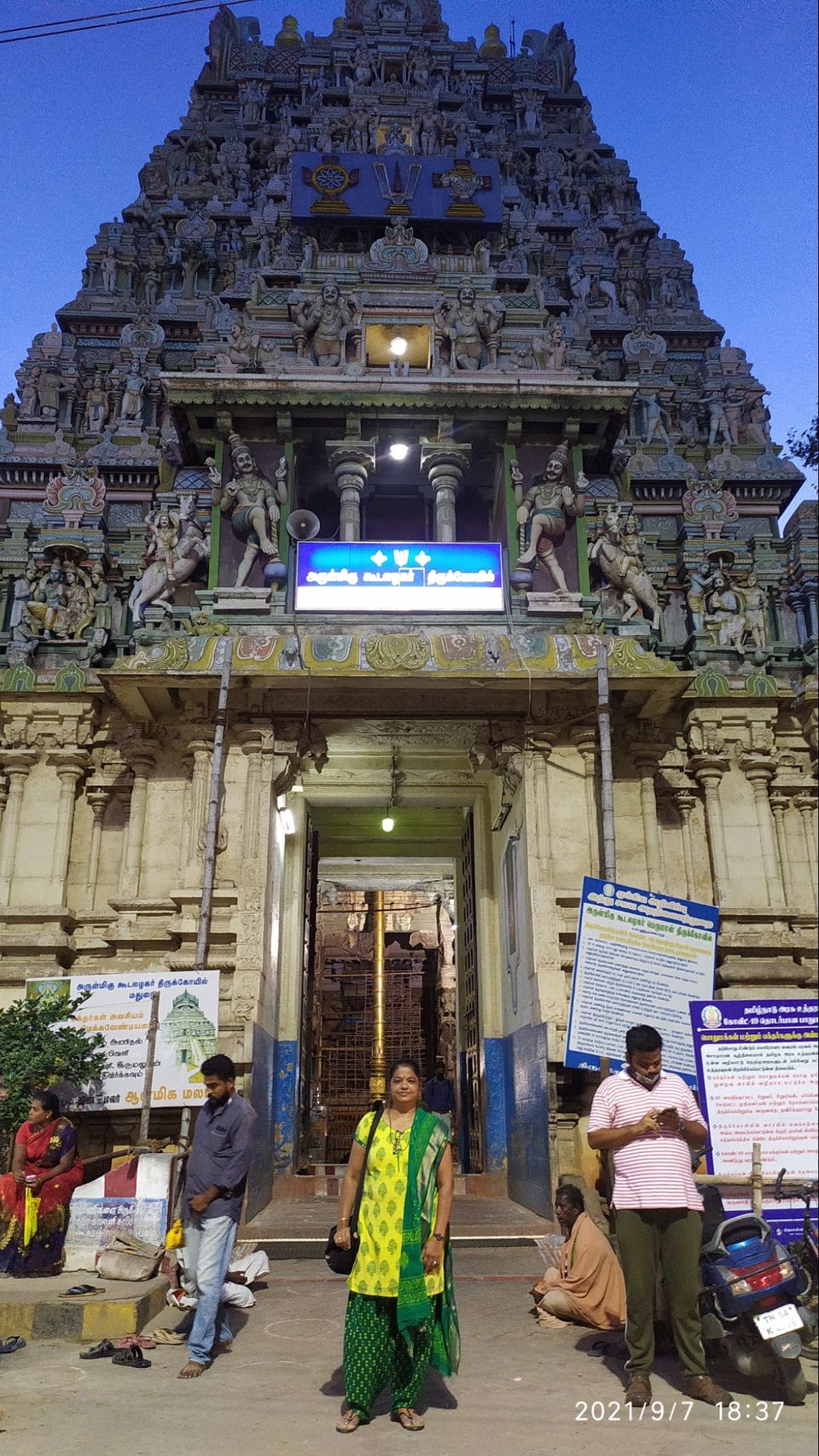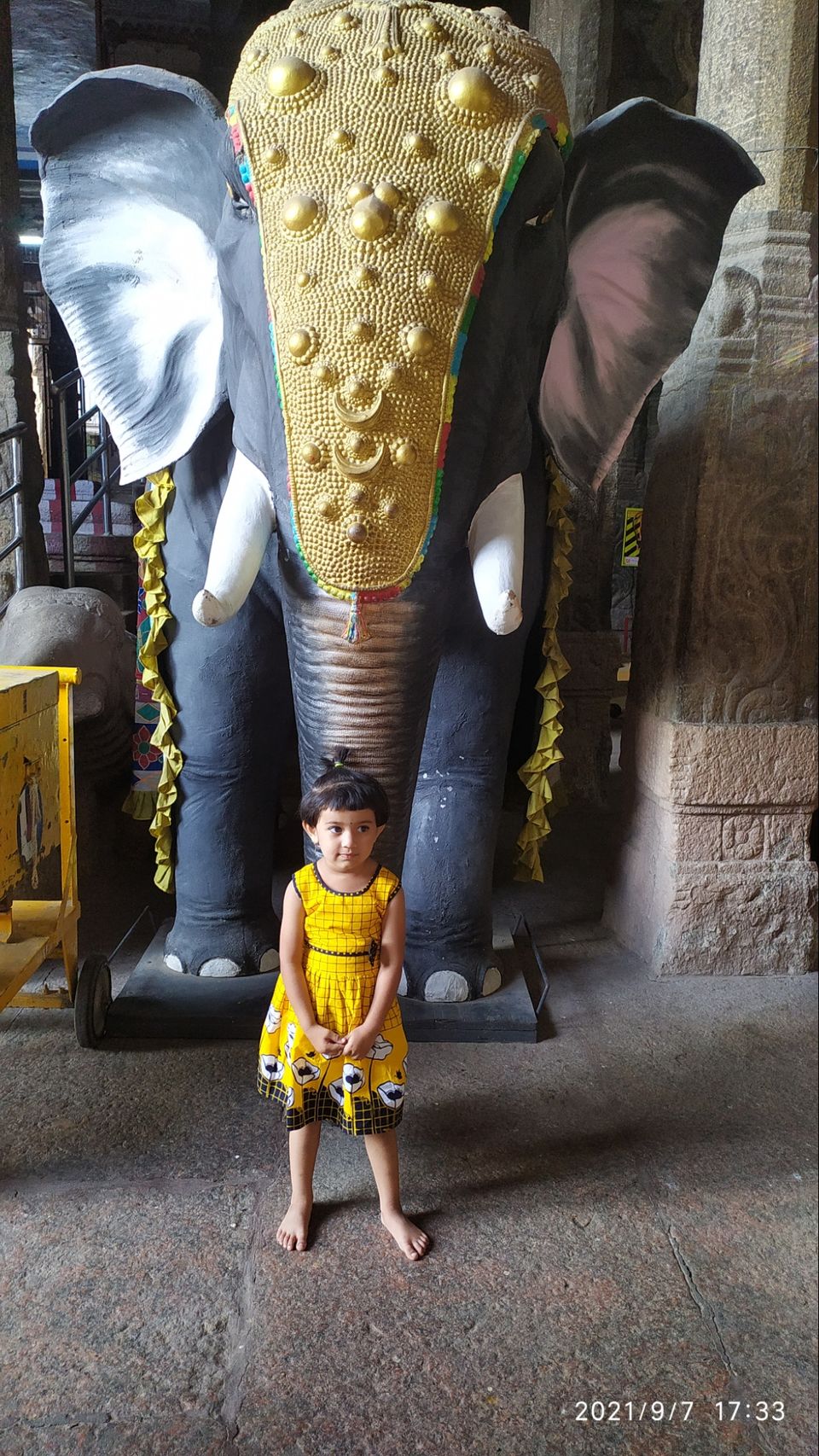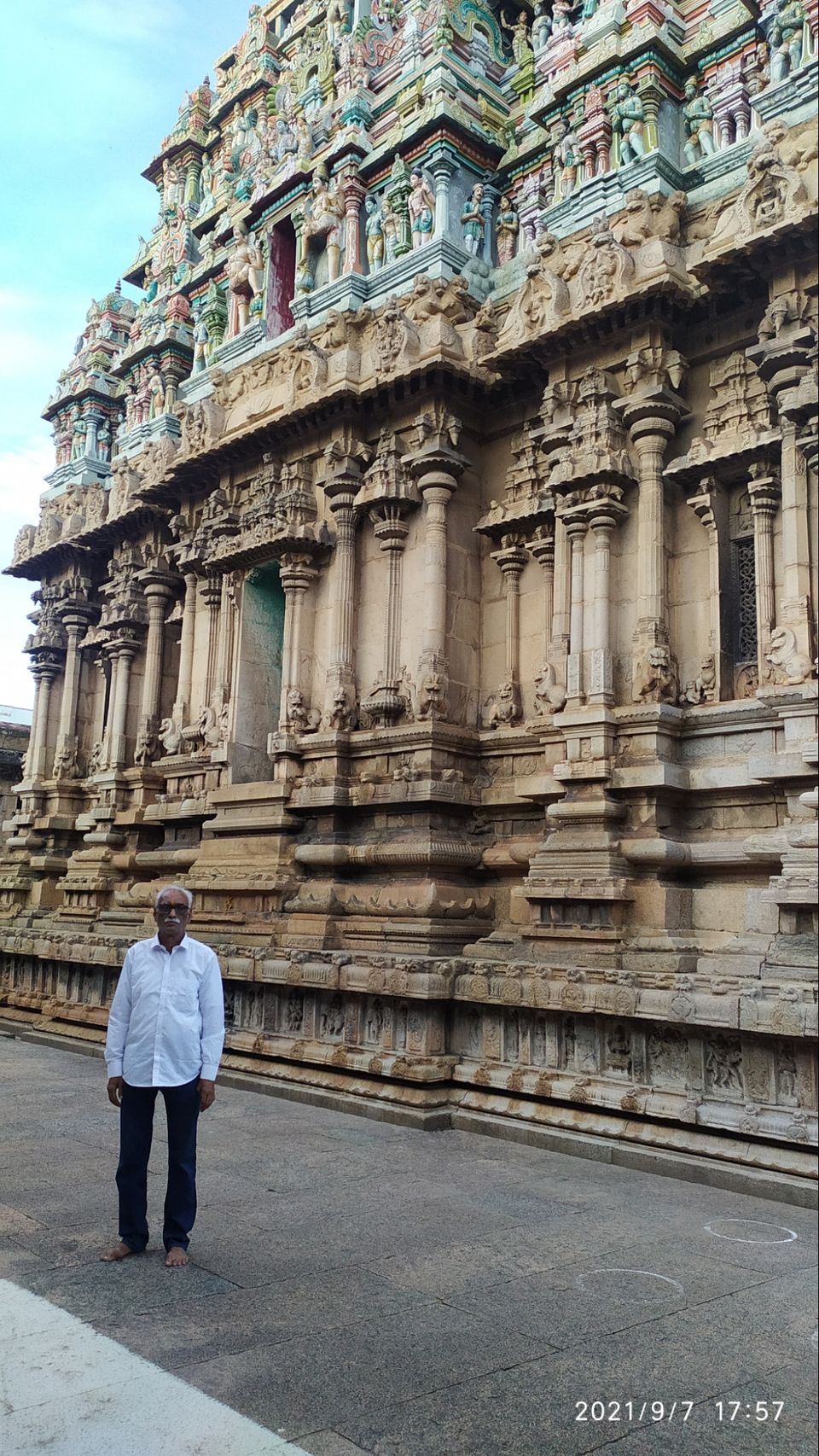 On 8th September 2021 in the evening at 5PM we again went to Meenakshi temple by auto at Rs.100/-, took darshan of Meenakshi and Sundareshwara and spent some time in the temple, felt blessed and returned to hotel Supreme by auto Rs. 80/-. Then went for shopping at Chennai Silk, purchased Saree's and lungi's for gifting our relatives, had dinner and back to hotel.