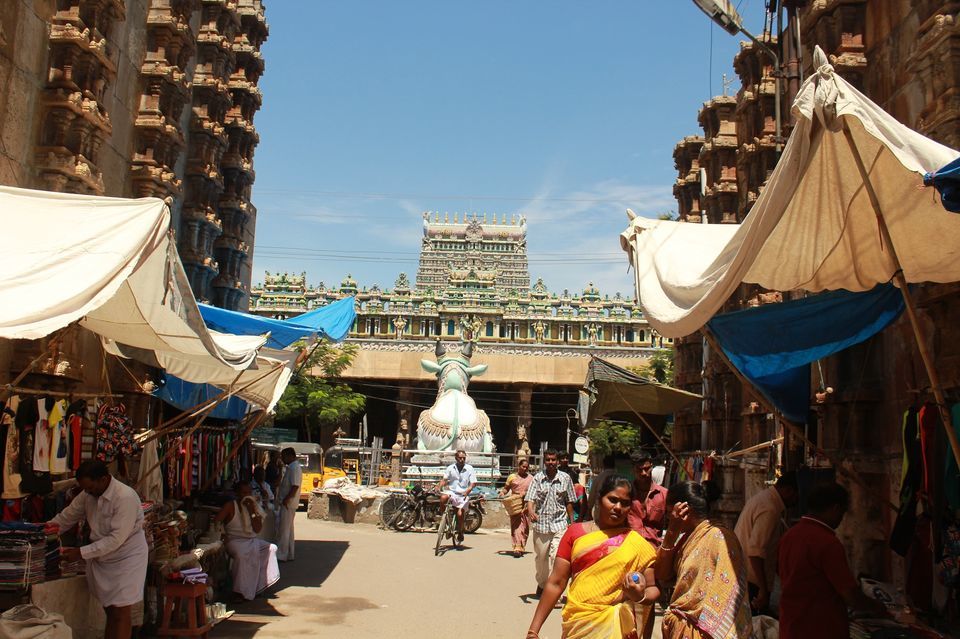 Madurai is arguably the most ancient city in South India. The name came from an ancient myth that 'madhu' or divine nectar from the tangled locks of Lord Shiva fell on the city and it came to be known as Mudhurapuri. They city is mentioned in great deal by traveler Greek traveler (& diplomat) Megasthenes and later by Marcopolo and Ibn Batuta. It was ruled by Pandyan and Nayak kings since 10th century, along with a brief invasions from Muslim Kings from the North.
Present day Madurai is the 3rd largest city in Tamil Nadu, famous for temples built by the Pandyan and Nayak kings in the Dravidian style of architecture and fcoz, its exquisite cuisine. I went to Madurai with my mom, which was a long time dream of hers. Luckily for me, she had read lot about Madurai that at times she was much better than the guides we met in their heritage sites.
We started from our home town Kochi by Bus (only SETC bus ply from Kochi) Madurai has two bus stations - long distances buses will taxi at Maatuthaavani and local buses at Periyar Bus Stand, which is closer to all the major tourist attractions. (Tip:Most hotels will mention its distance from bus stand, but it is important to see if they are talking about Periyar Bus Stand, or we will have to waste taxi charges to reach city center). Madurai Railway Station is close to city center and the airport is some 10 kms away.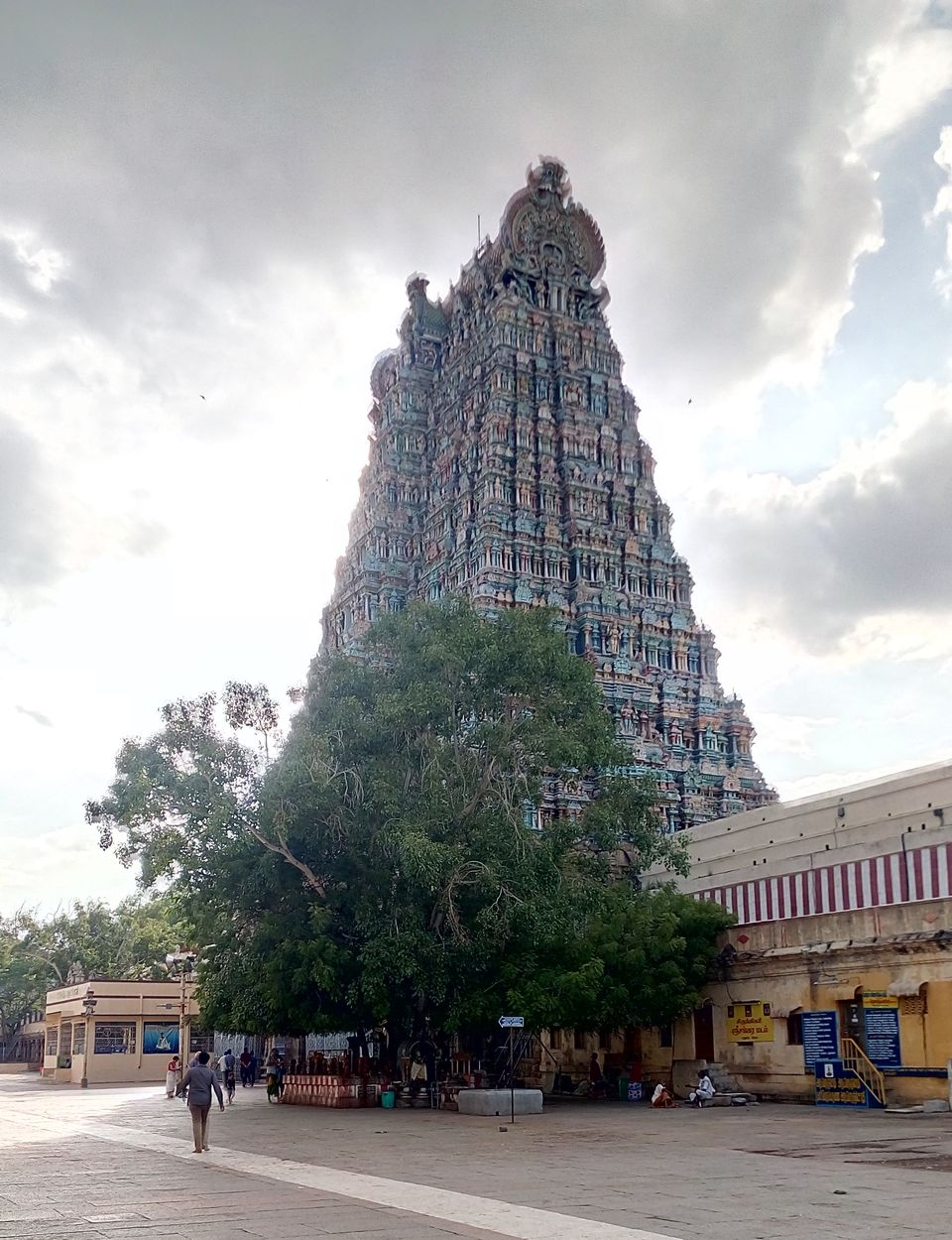 We had three objectives on our Madurai Itinerary - Temples, Monuments & Food. And top of any Madurai itinerary would be the Magnificent Meenakshi Amman Temple. The temple is an Architectural Marvel built in the 7th century, though most of the present structure was built between 1623 and 1655. The temple is widely know for its huge Gopuras (or Towers), the South tower being the biggest with 160 ft in height with 1511 mythological figures in it. I would really recommend to read the temple mythology to understand its structure and download Pinakin App to get free audio guide navigation through the temple. The temple has markets inside and outside its walls where you can buy artifacts, handcrafts and other items. I would highly recommend to to visit Shop No 119 at Puthu Mandappam outside Eastern gate and buy a Madhubani Paintings. The madappam also has numerous tailoring shops which will stitch you a dress in minutes.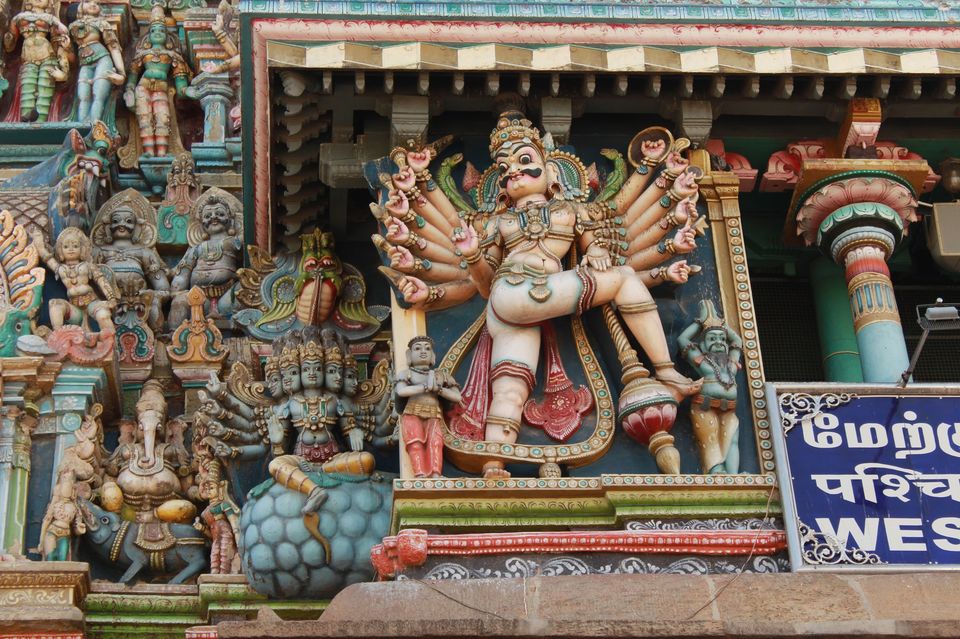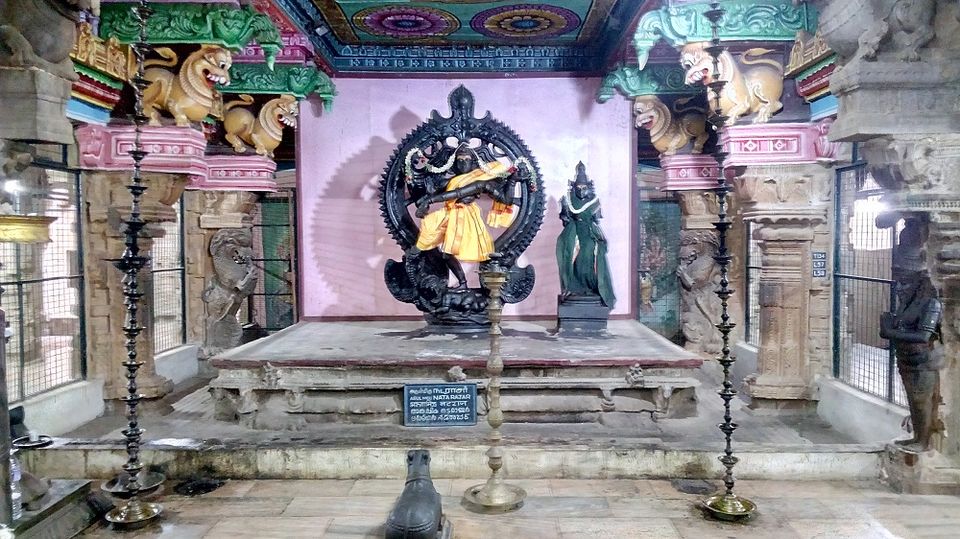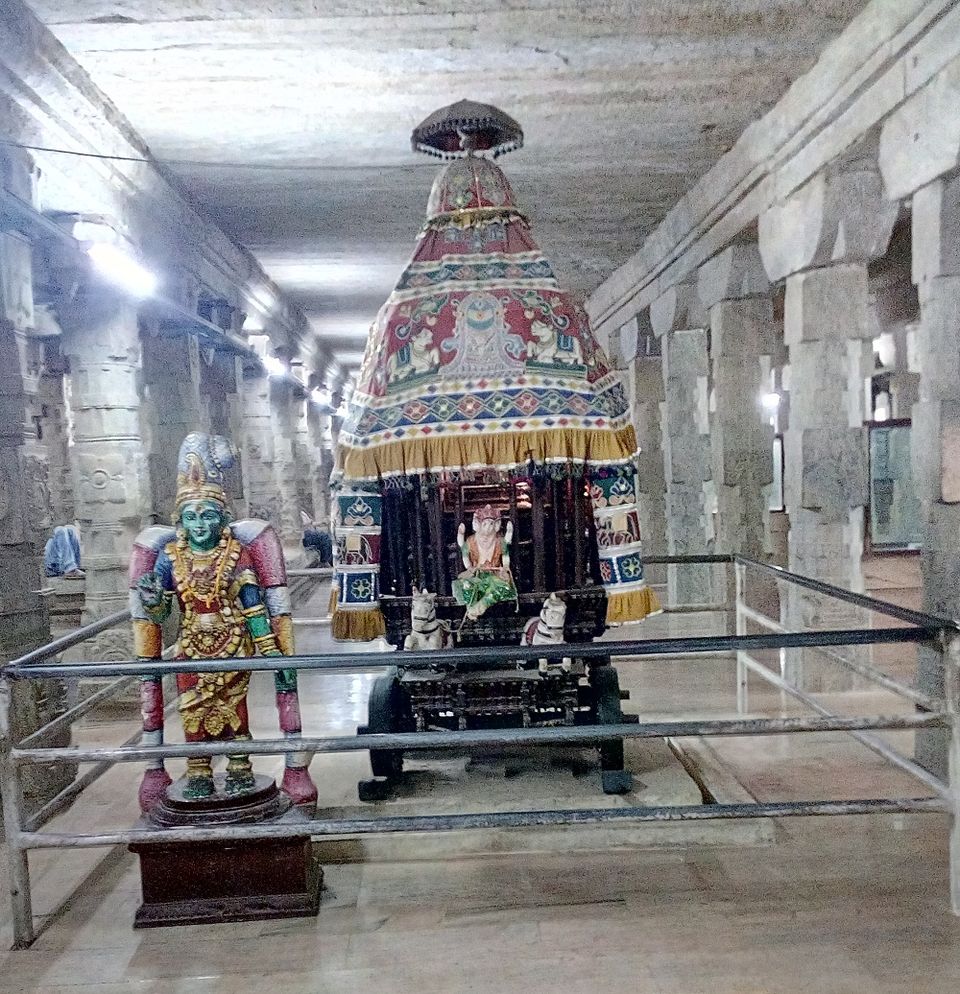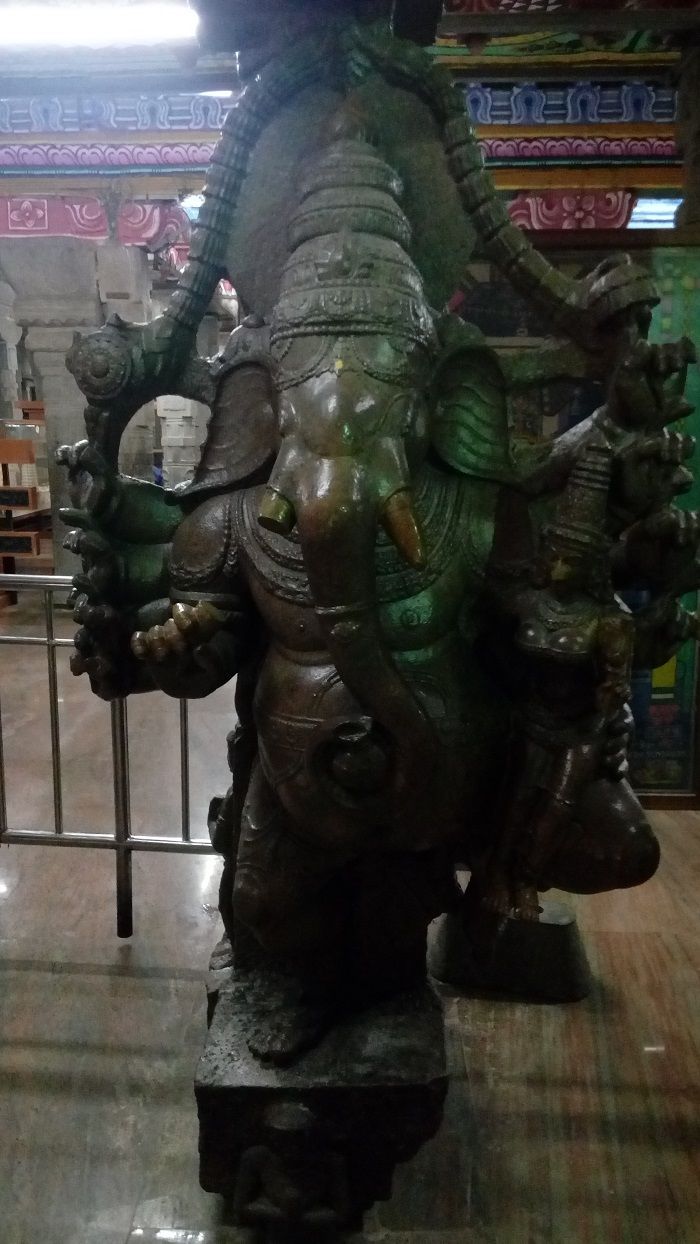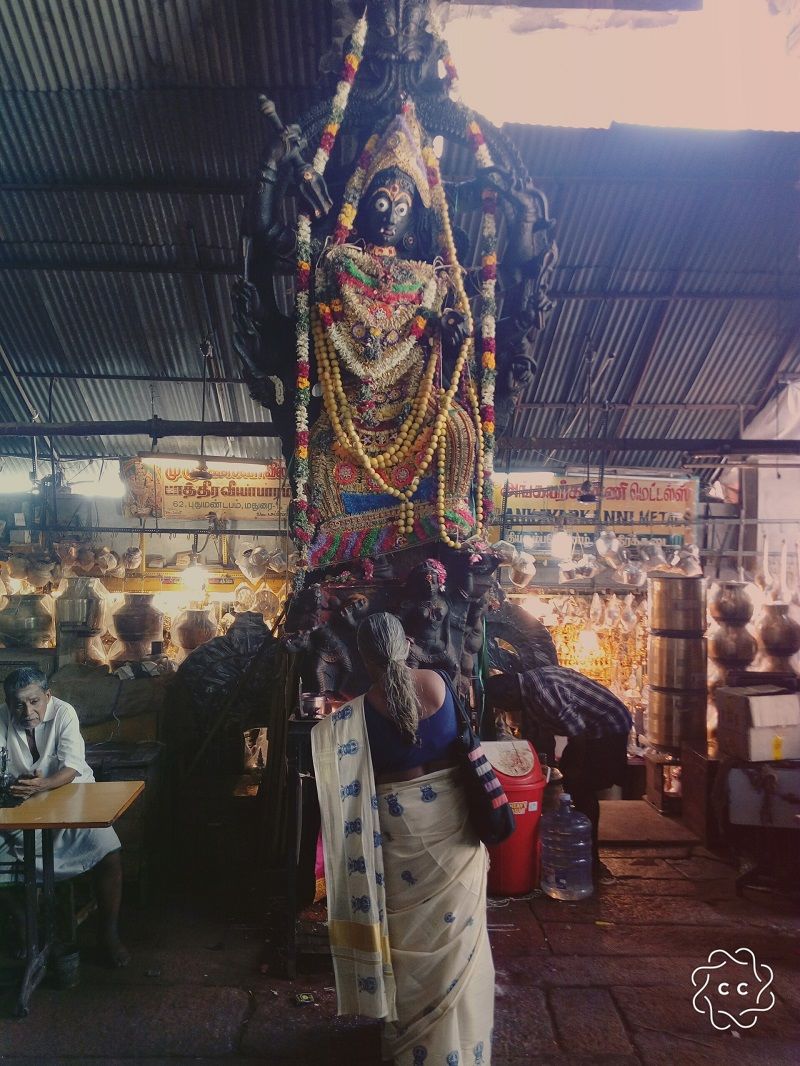 Thanks to mom's extensive research, we unearthed an absolute gem 21 kms northwest of Madurai in the village of Alagar koyil. Surrounded by the ruins of a historic fort with a hilly background, the temple is dedicated to Lord Vishnu, who precedes as Meenkashi's brother Azhagar. Bus no 44 will take you to Kovil from Periyar BS. Since it was a Sunday, a crowd of few thousands were present with most of them (men, women and kids) shaving their heads as an offering. People from distant villages comes here in trucks with rice, buffalo, goat etc and cook food. We can also have food from them with at a very minimal cost.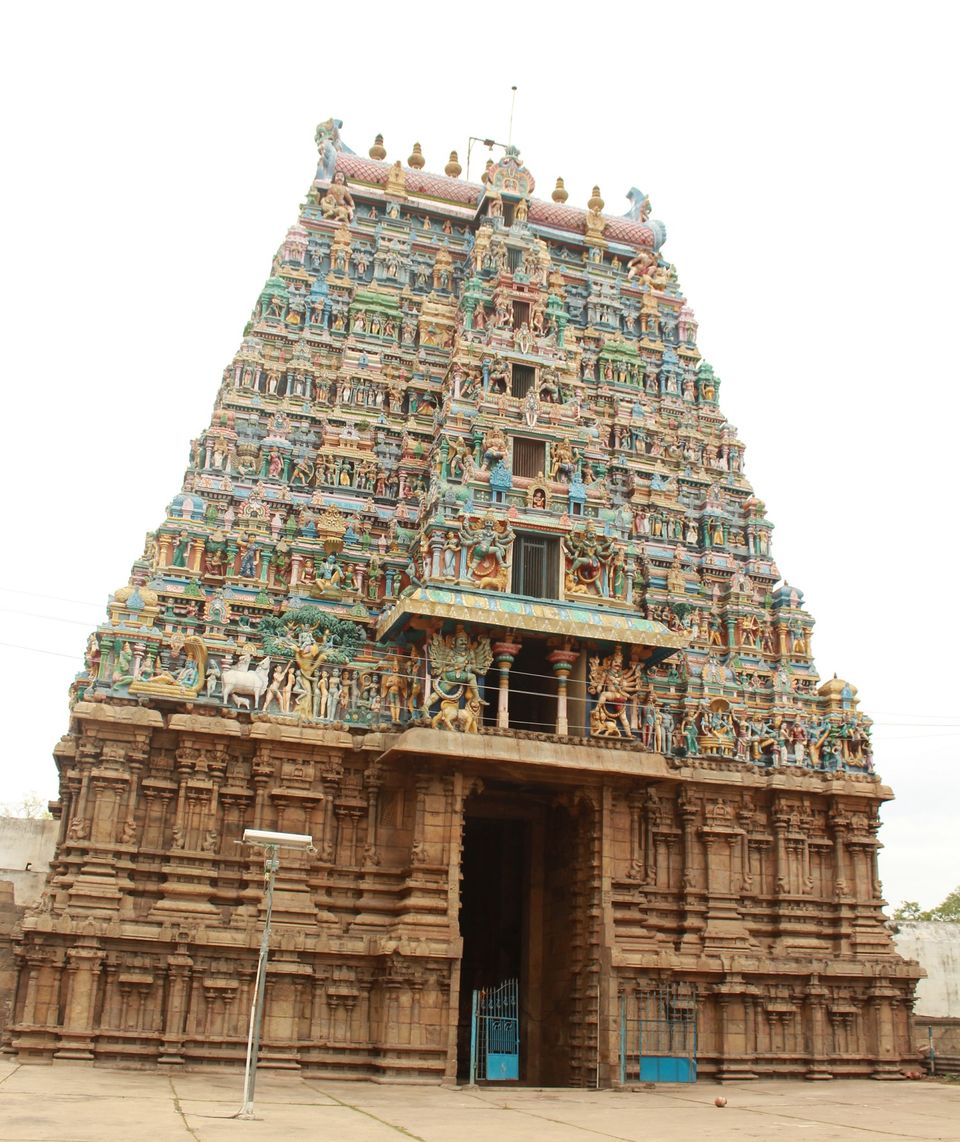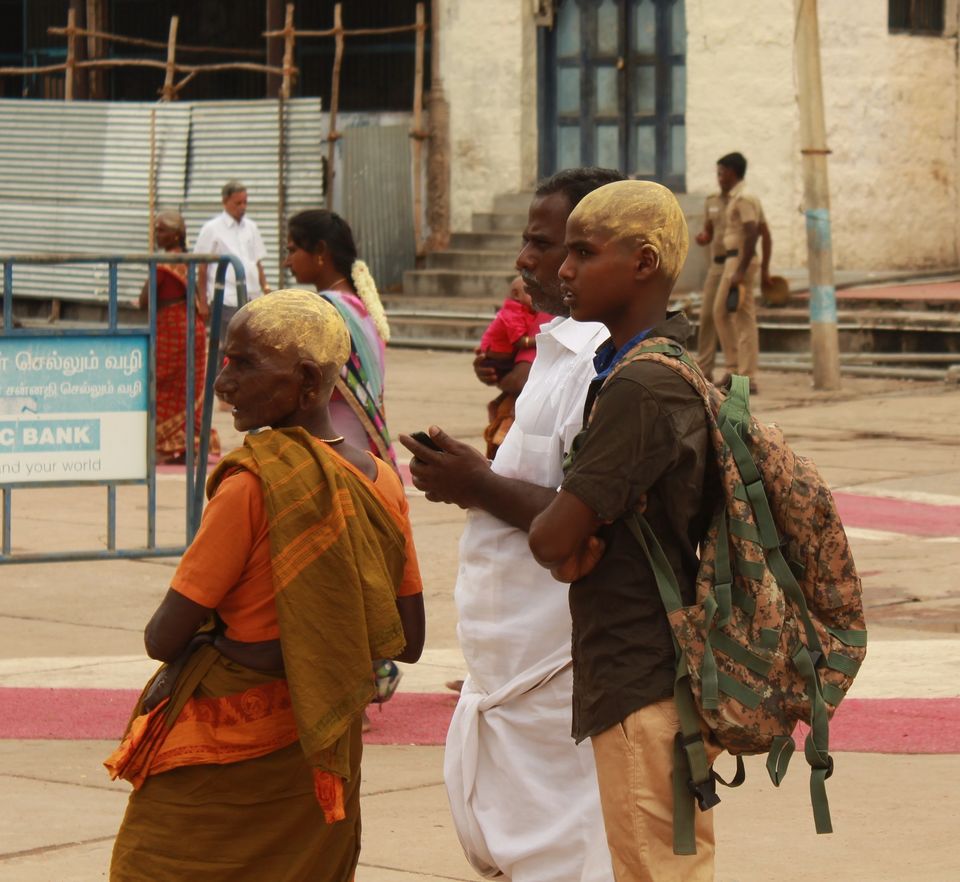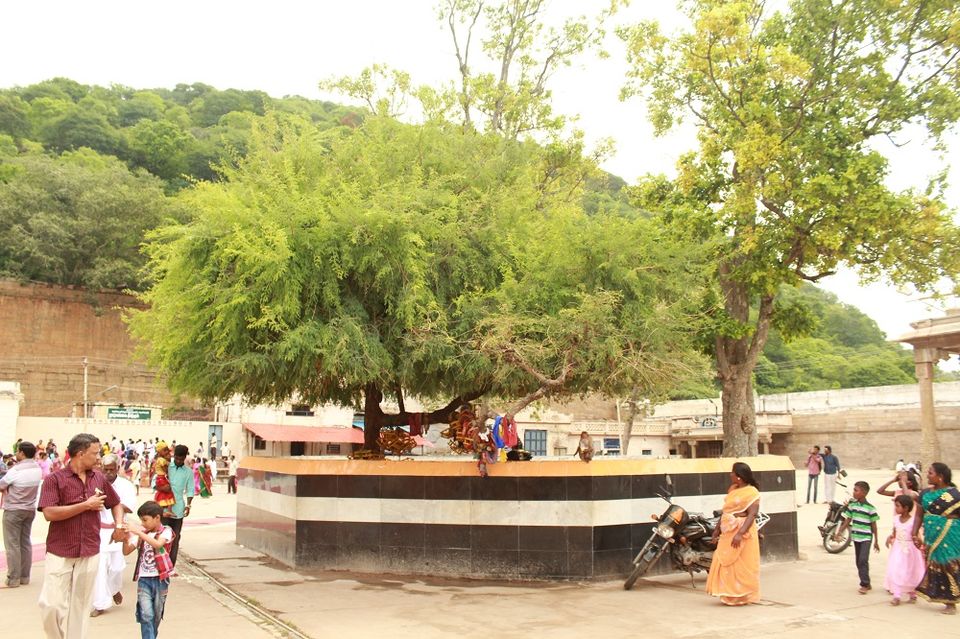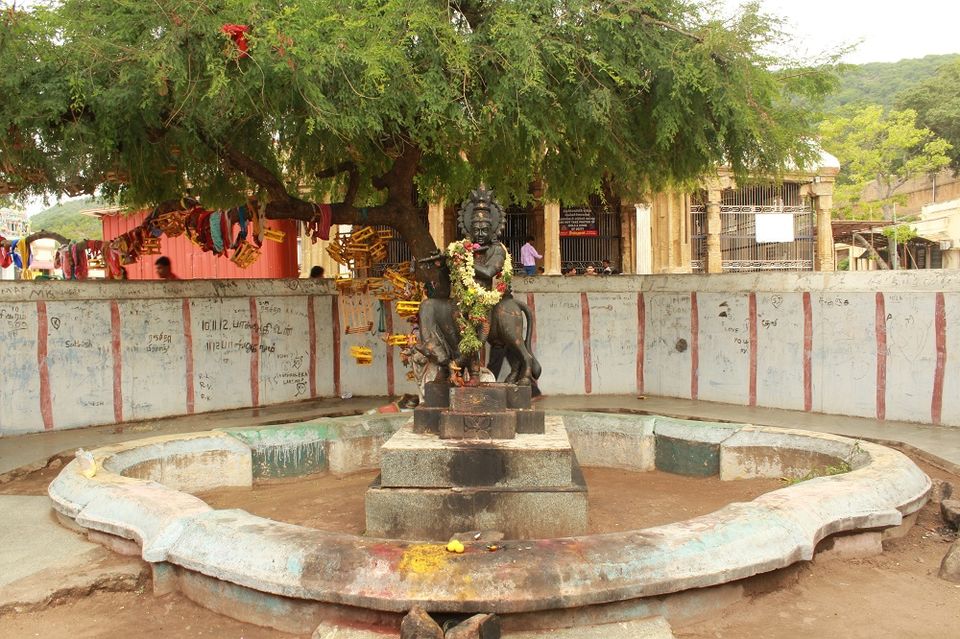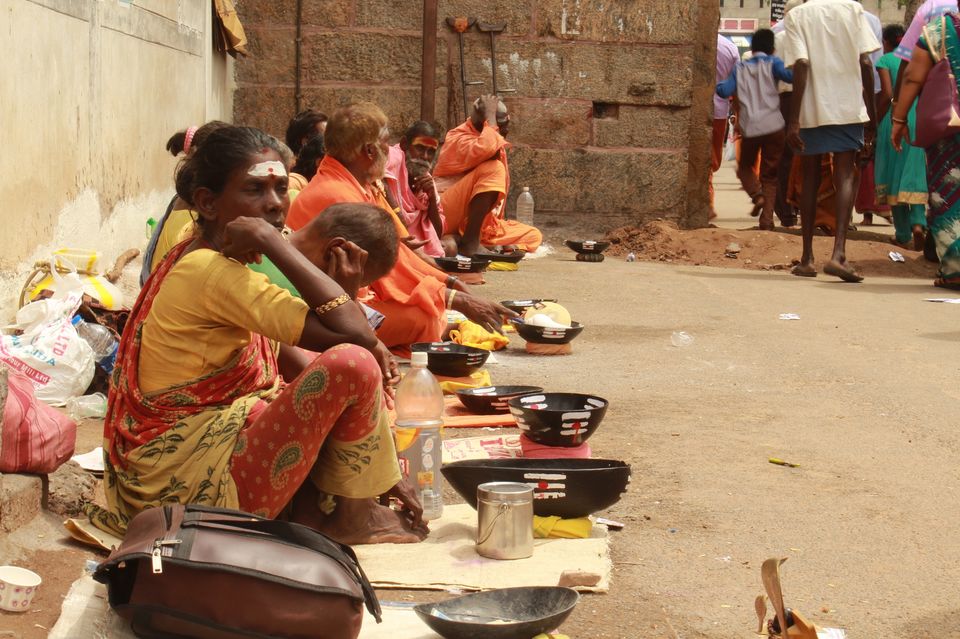 Thirumalai Nayakkar Mahal
This glorious palace was built by the 17th-century ruler Thirumalai Nayak and was the living palace of the Nayak Kings of Tamilnadu. The original Palace was four times greater than the current left overs. Today, only the large rectangular courtyard called the swarga Vilasam and a few adjacent buildings survive. It is surrounded by massive circular pillars, along with the Throne Chamber - a vast room with a raised, octagonal dome and Dance Hall. Its famous pillars are 13 meters tall and are conjoined together by a foliated brick-work. The entablature rises up to 20 meters.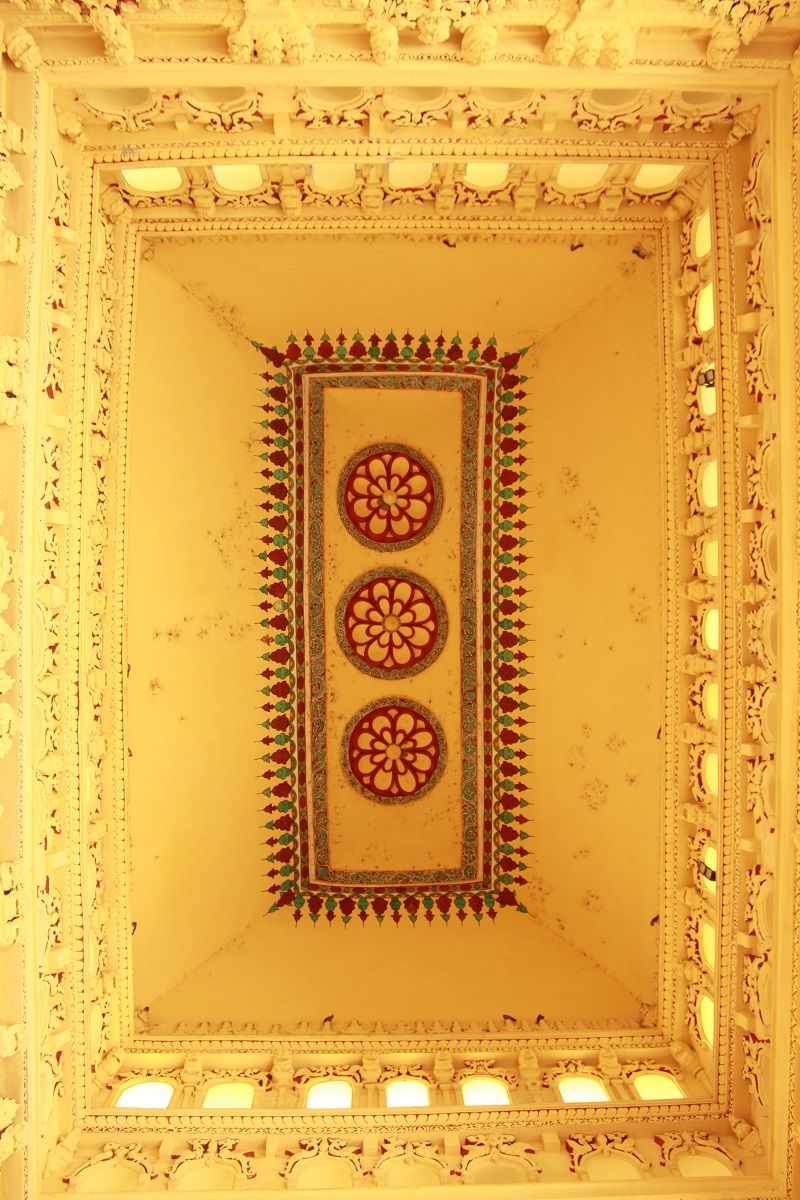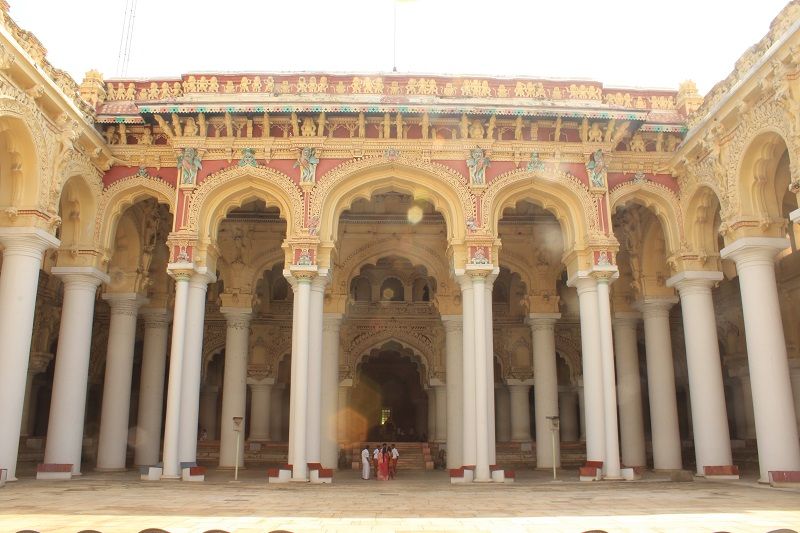 Madurai Food Trail
The Amma Mess - This is the most popular eatery in Madurai, most famous for their variety of omelettes made of mutton bone marrow (the rock-star), fish, prawns, crab, chicken etc along with meen kuzhambu (fish curry), the Pallipalayam kozhi (chicken curry), among countless other delights.
Murugan Idli Shop - Their dosas, vadas and uttapams are legendary served with 5 mouth watering chutneys. A must go place.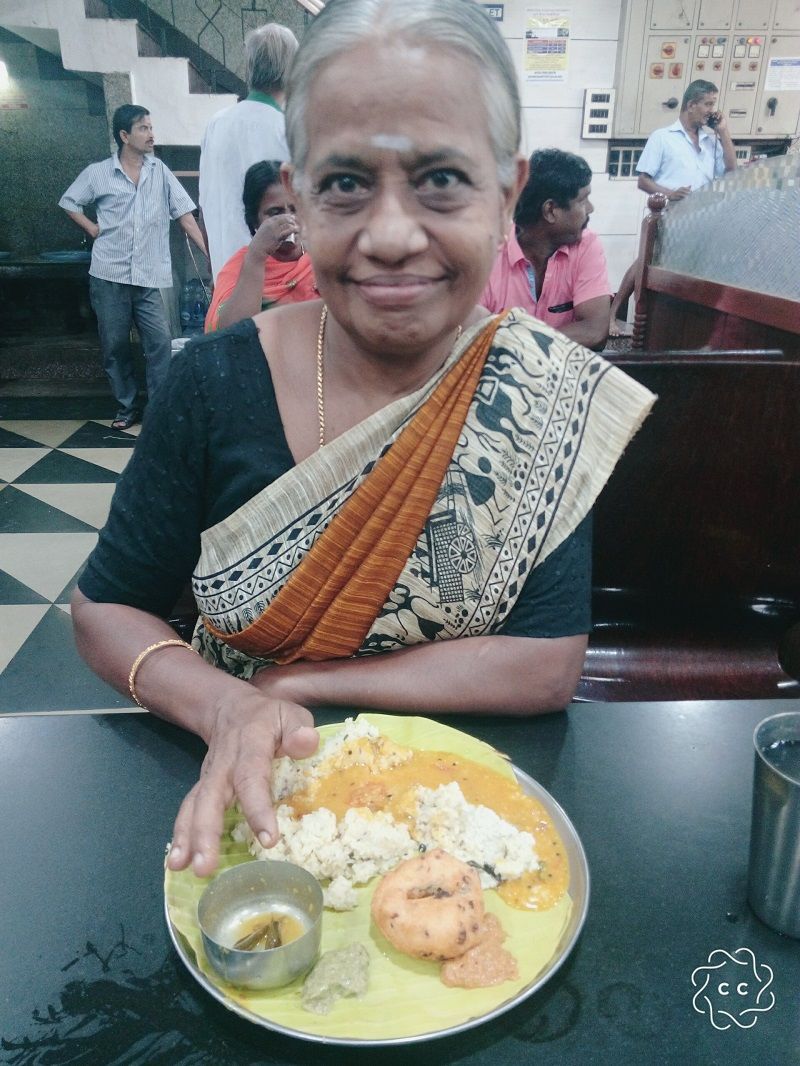 Jigarthanda - Jigarthanda is the famous cold drink in Madurai which translates to "cool heart" in English. The basic ingredients include milk, almond gum, sarsaparilla root syrup, sugar and ice-cream. Famous Jigarthanda and Murugan Idli Shops are best places to taste it for the first time.