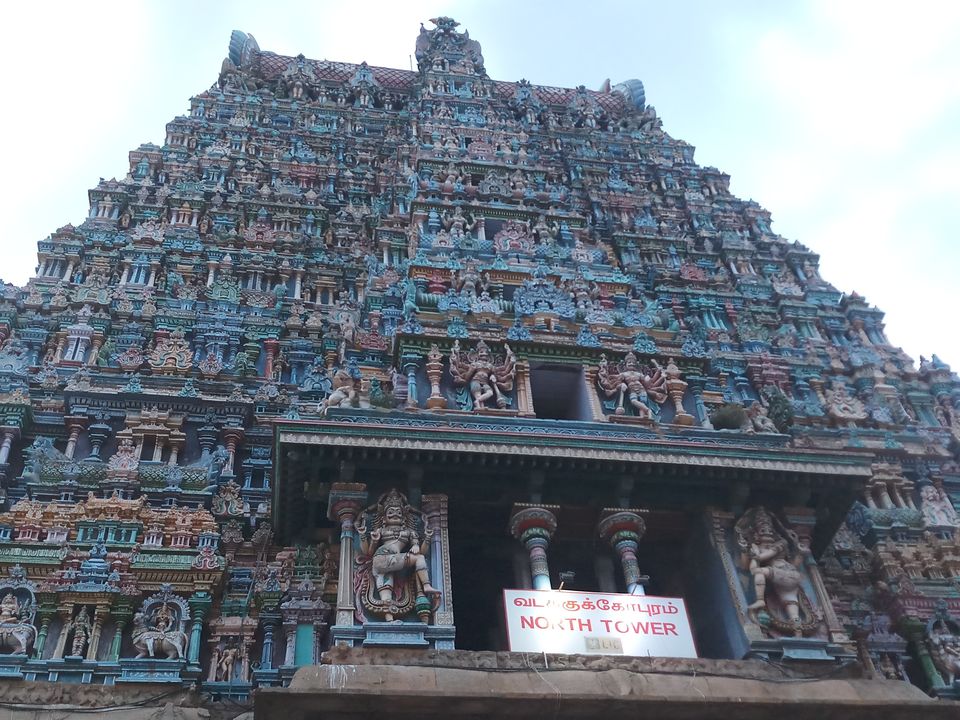 A long drive was pending in my list. So we planned out to go to Madurai,Rameshwaram and Dhanushkodi.
We drove from Bangalore to Madurai. We started our journey at 3 am. The road were really smooth and mesmerizing view of sunrise on the way.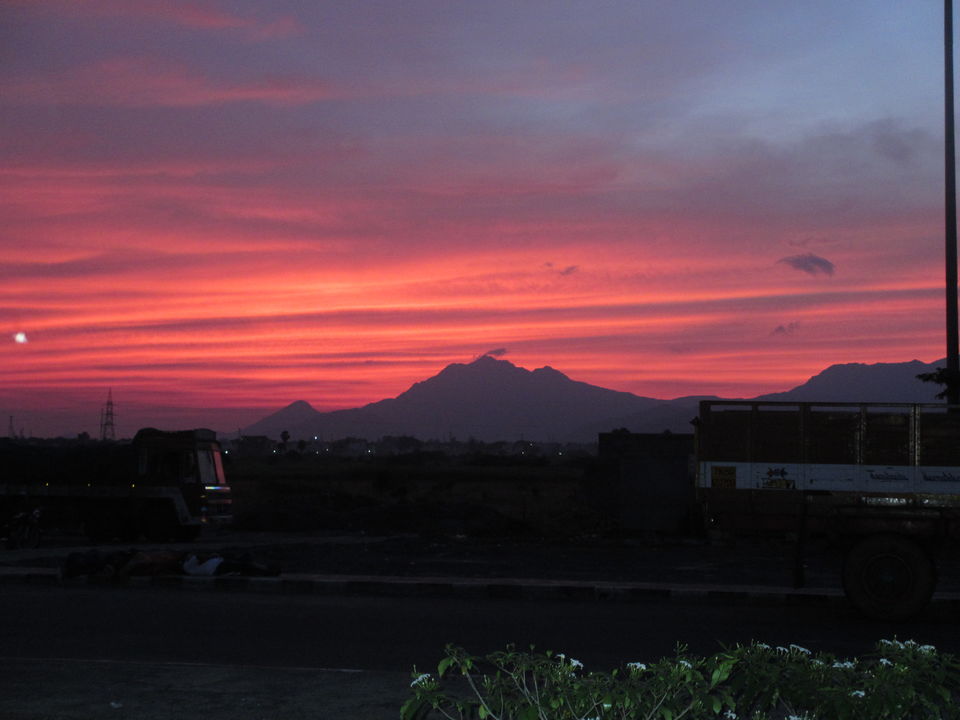 We encountered incredible scenery on the way. At 10:30 this beautiful melodious journey ends at Madurai hotel.
Tip-You get plenty of hotels at walking distance from Meenakshi temple. You can do street shopping around the temple. Don't forget to bargain if you don't know Tamil. Most of the shopkeepers knew Hindi, at least you can make some conversation to get the information. Meenakshi Temple can be reached easily by the means of local transport in Madurai.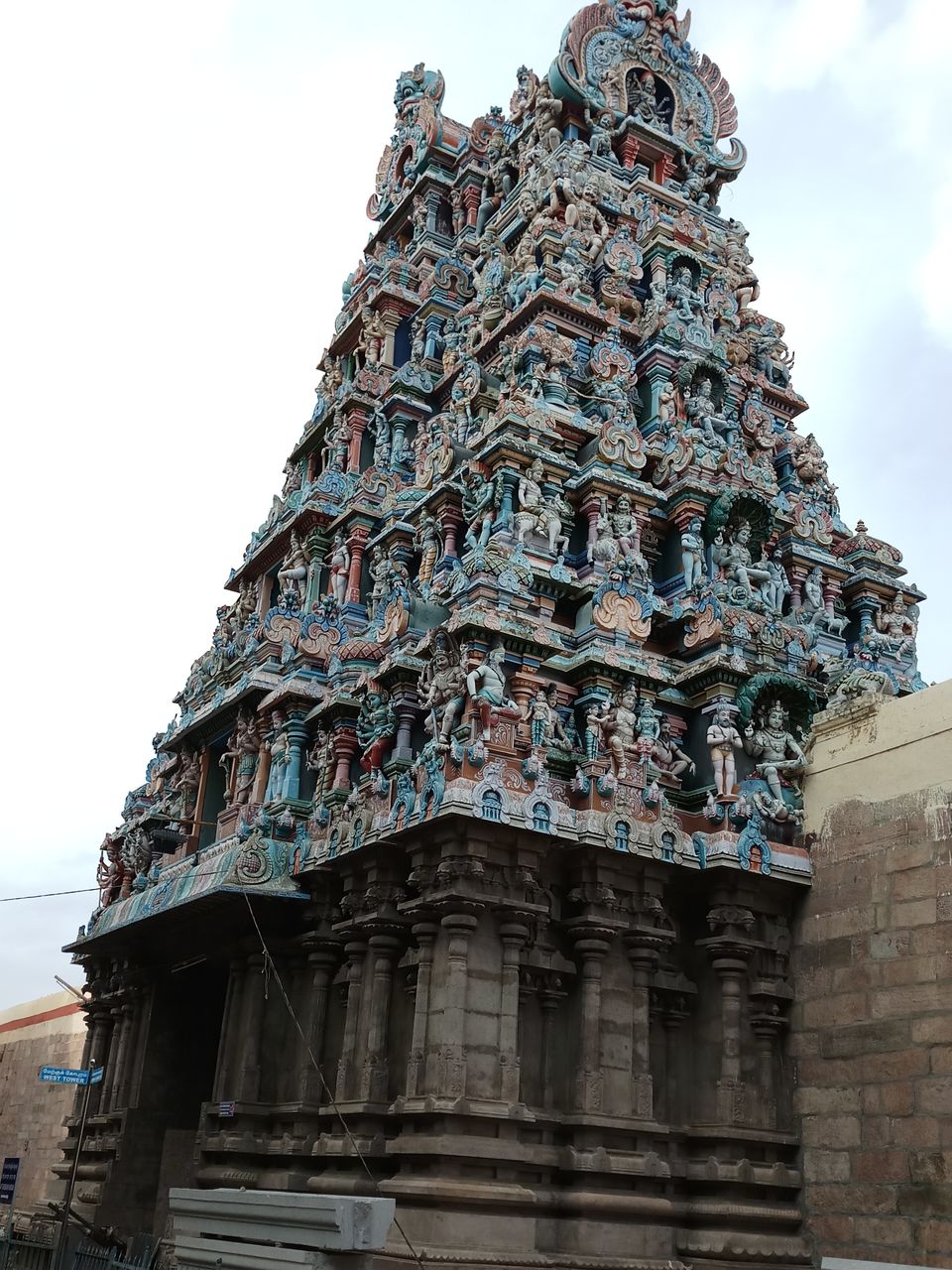 We first visited one of the gems of Madurai – Meenakshi Temple. Meenakshi Temple is an ancient and one amongst the most important temples of India. It was originally constructed by
Pandyan king Malavarman
Kulasekara Pandyan in 13th century. In the 14th century, Meenakshi temple was sacked by Muslim invader Malik Kafur. Later, the temple was rebuilt by Nayak ruler Viswanatha Nayakar in 16th century.
The Meenakshi temple has two separate shrines for the goddess Meenakshi, considered to be the manifestation of goddess Parvati and for the god Sundaresvara(Shiva). Meenakshi Temple is one of the masterpieces of Dravidian architecture.
This was one of the finest architectural creation I have seen by historic dynasties. This is the reason these temples did not lose their charm with the time. They still hold the strong and dedicated devotional influence. Meenakshi Temple is must visit for a person who want to witness the rich architecture.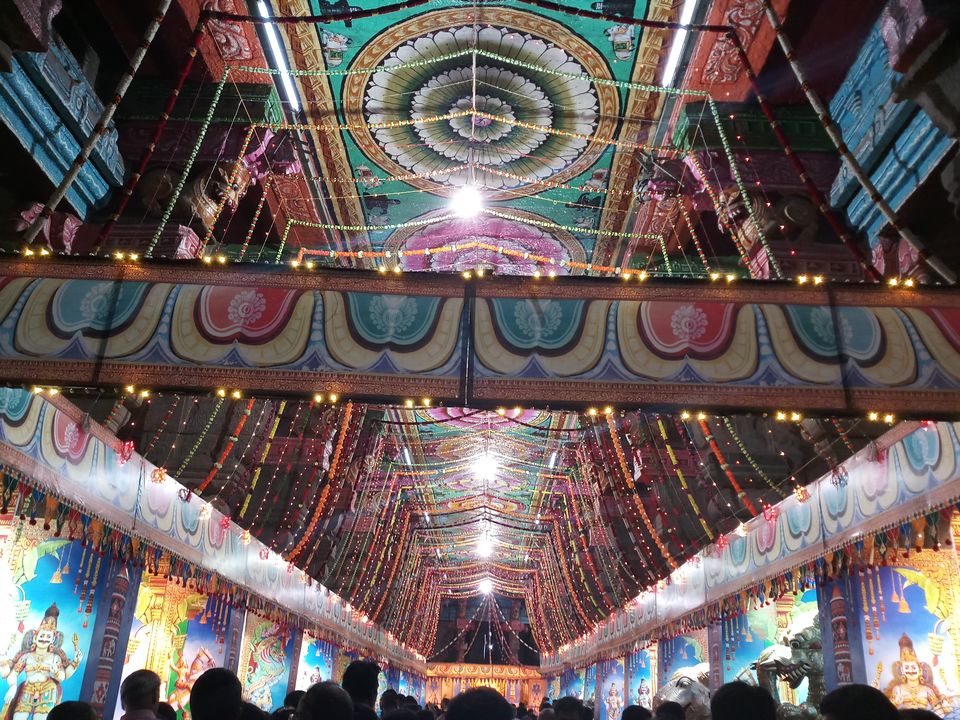 We went to Meenakshi Temple in evening around 4. Meenakshi Temple is one of the biggest temple. The temple complex is spread over 14 acres. The complex has numerous shrines and mandapas, of which the most important and largest are the two parallel shrines in the innermost courtyard, one for Meenakshi and other for Sundareshvara. Additionally, the complex of Meenakshi Temple has a golden lotus sacred pool.The 'Mandapam' of Meenakshi temple contains 985 unique pillars made of granite. The temple comprise of 14 gopurams , in which five are the main. The four entrance are huge and marvellous. The scintillating designs of gates were spell enchanted. Other 9 gopurmas are inner one. Isn't it huge to roam all around on your bare foot. This was my first time to explore the rich architecture of our culture.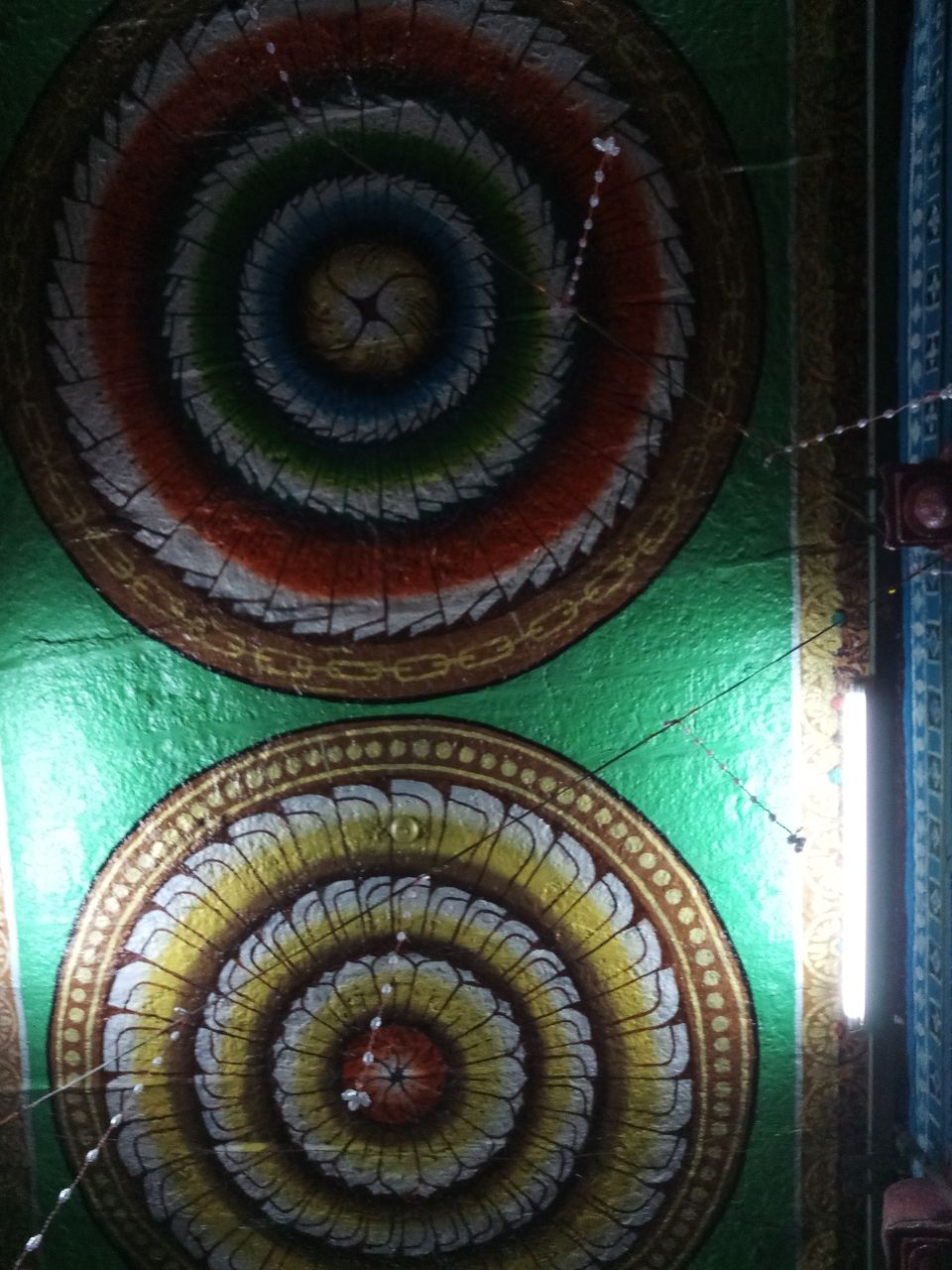 Some say, Meenakshi Temple is designed based on the human body. There are 5 main entrances based on the human senses (see, hear, smell, taste and touch). There are 9 smaller entrances to the inside complex that denote the 9 orifices of the human body (2 eyes, 2 nostrils, 2 ears, mouth, urethra and anus). The streets of Madurai are constructed as concentric circles, with the temple at the center. This is also thought of as a "Lotus Formation".
Tip-There are 4 gates. But the main entry is from east gate. But you have to go through a very long queue. There is also a provison of special queue which you can get in from west gate. This is a quick queue. Keep in mind the gate you have kept your shoes as you need to return back to same gate. As Meenakshi Temple is huge and if you miss your gate you need to walk alot.
When we entered to the temple , each structure of the temple are worth watching for their sculptures, carvings and designs. Each one is different from the other, in one aspect or the other.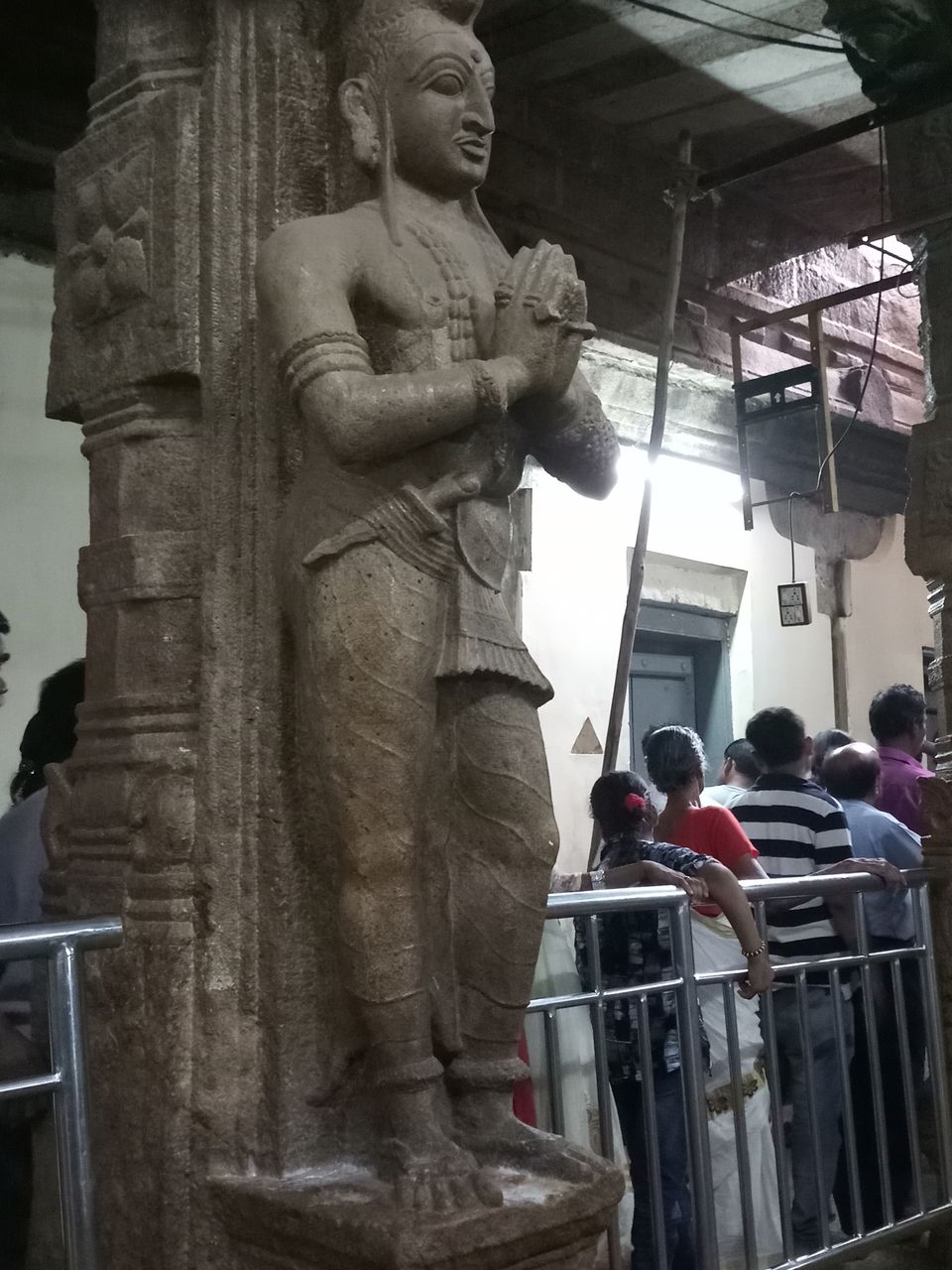 Each architectural elements and decorative details of the temple needs our attention.First we get into the queue , to get darshan of goddess. After the number of artistic sculpture you can get the darshan of the magnificent shrine of goddess Meenakshi. It is located in the south west. After darshan we move ahead to Sundareshvara's shrine. It is located in north-east. There were numerous paintings on the wall. The statue of Sundareshvara's was also as beautiful as goddess. The temple is huge and you need to walk alot. We were actually tired and there was lot of rush. The mandapa pillars were carved with images of Yali (mythological beast with body of lion and head of an elephant, symbolizes power). These pillars are beautifully carved from single stone. Some of the pillars are music pillars , which produces sound when tapped.At the south gate there is Kalyana Mandapa where the marriage of Shiva and Parvati is celebrated every year in mid April.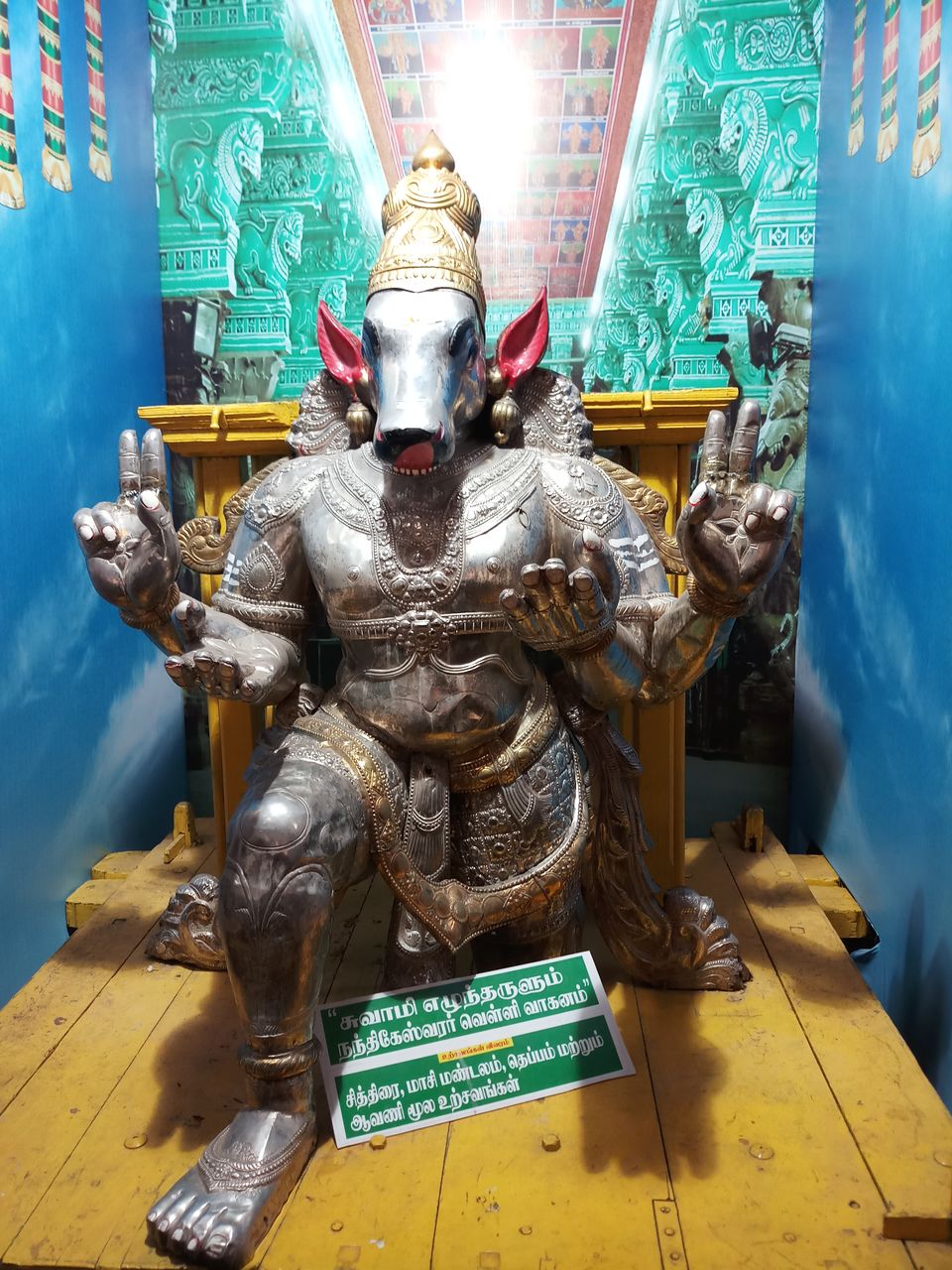 The art of Meenakshi Temple is incomparable and its a must visit to see our stunning Indian heritage.Renowned for its astonishing architecture, Meenakshi Amman Temple has been nominated for the new Seven Wonders of the World. Hundreds and thousands of devotees come every year to pay their obeisance of the Lord.In 2017 the temple has been adjudged the best 'Swachh Iconic Place' (clean place) in India.
Trip is incomplete if you dont make your tummy happy. Try these local dishes
kuzhambu
idiyappam
Kothu parotta
Maduria Biryani
Don't miss this special drink - Jigarthanda. Literally its a heart cooler. You would just fall in love with this drink.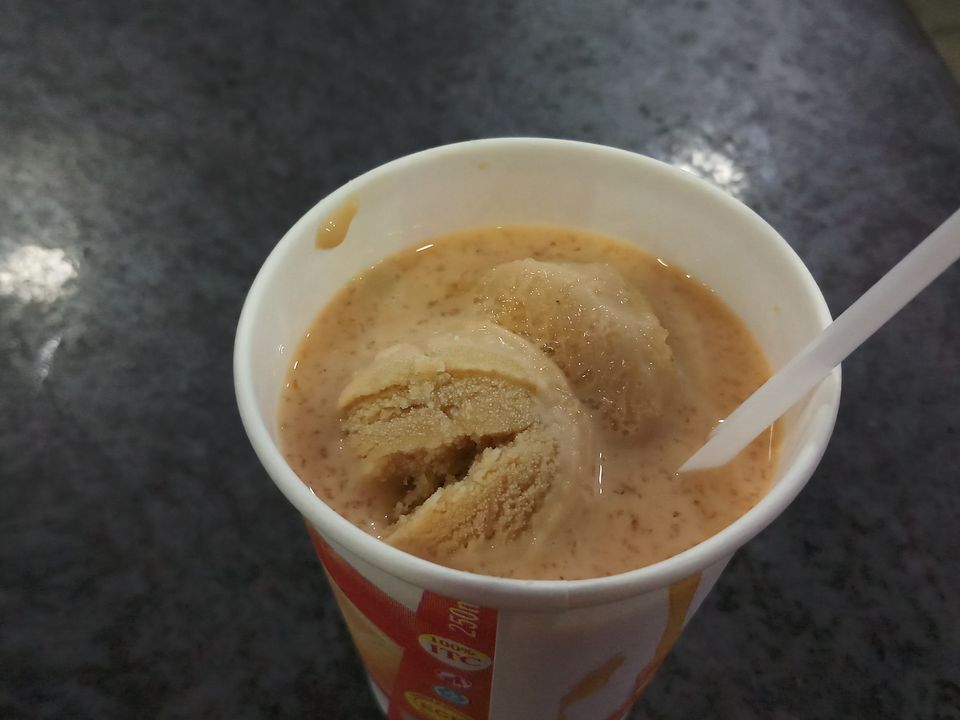 I enjoyed my stay in Madurai and enjoyed the architectural beauty.Every inch of Meenakshi Temple is heavily steeped in mythology, and every art and architecture has its own importance. These ancient temples has survived the adversity of time in India but still has not faded their richness. These temples are the rock cut temples. These magnificent ancient temples speak of the golden time when India was at the vanguard of civilization. These temples are famous and sacred for their unique features and spirituality and architecture.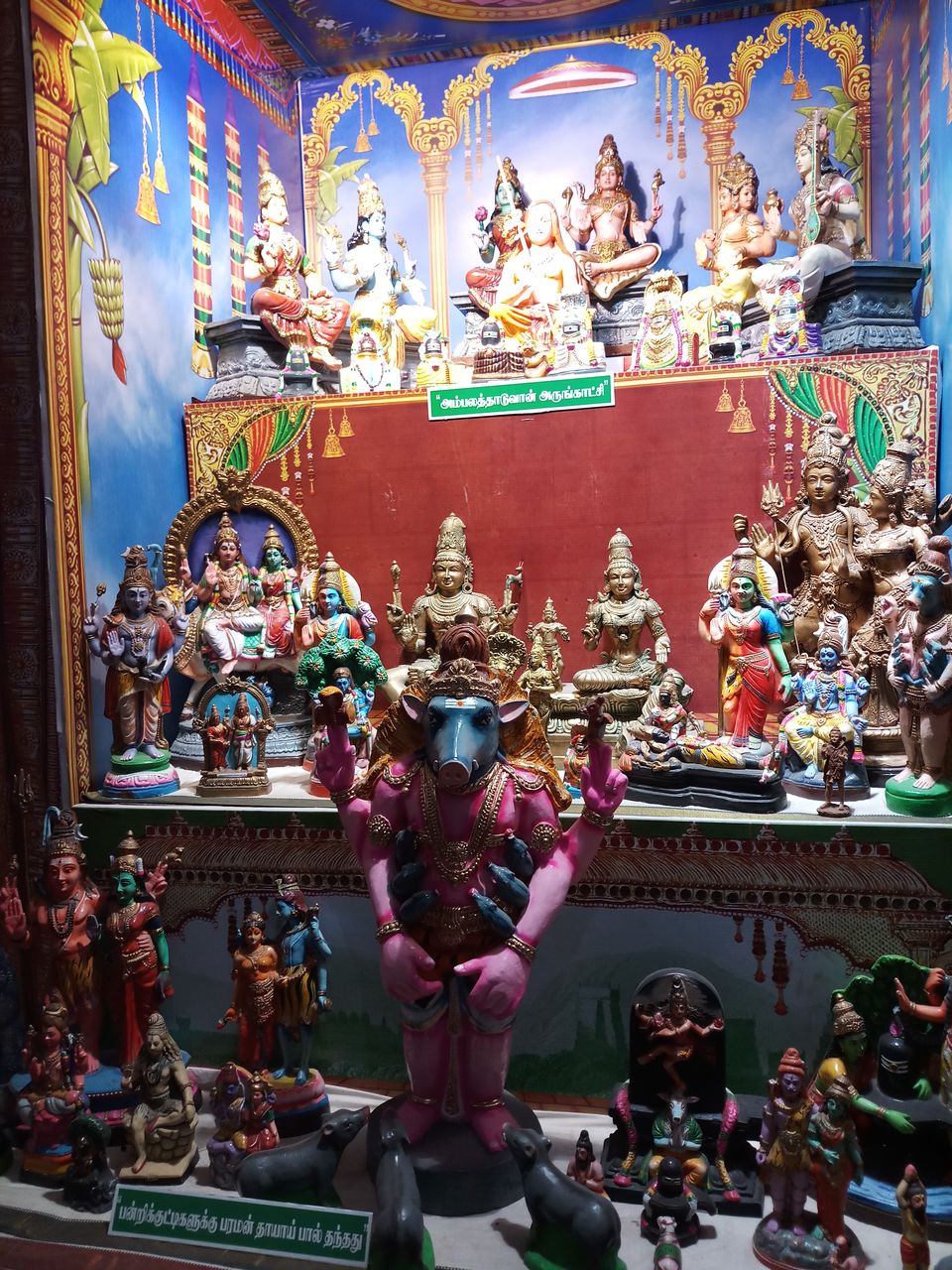 Other places to visit in Madurai-
Alagarkoil Temple and Shrine
Pazhamudhir Solai
Rameshwaram and Dhanushkodi is also close by.
You can check out the link for Rameshwaram and Dhanushkodi-
https://www.tripoto.com/trip/little-known-tips-for-things-to-know-before-you-visit-rameshwaram-5a51a64ab28ff
https://www.tripoto.com/trip/road-trip-to-rameshwaram-and-dhanushkodi-reminds-you-the-road-trip-from-miami-to-key-west-5a51b67f6ea17
Meenakshi Temple Information
Meenakshi Temple, Tamil Nadu is one of the most prestigious places of worship in the country. It is an important edifice for the Hindu faith and culture. When in Madurai, Meenakshi Temple should be your first stop.
Where is Meenakshi Temple: Madurai Main, Madurai, Tamil Nadu
Meenakshi Temple Timings: 9:00 am to 7:00 pm
Have you been to Meenakshi Temple? Share your experience in the comments below!