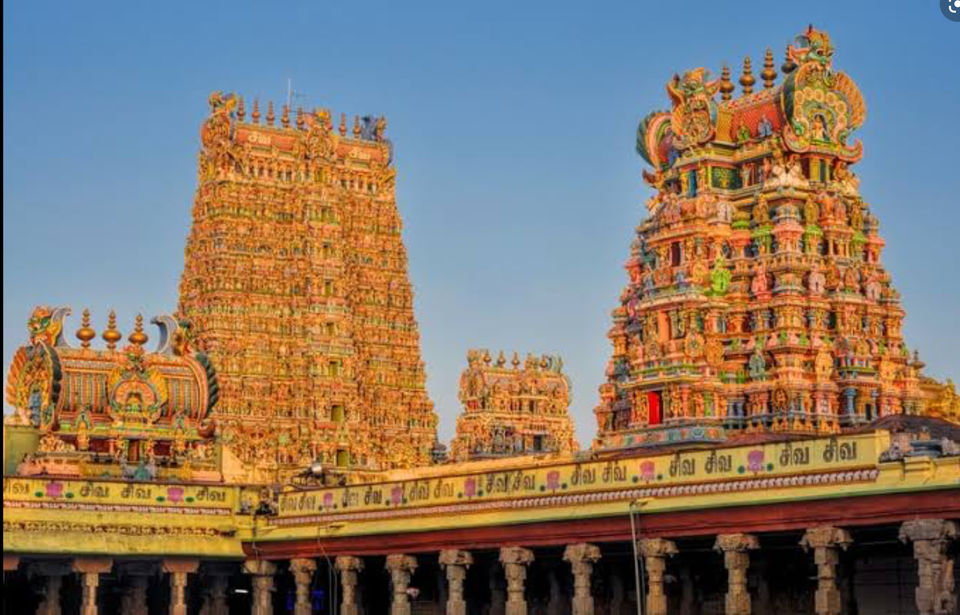 Popularly called as Meenakshi Sundareshwarar temple, located on the banks of Vaigai river in Madurai - Tamil Nadu, this temple is dedicated to Goddess Meenakshi who is a form of Goddess Parvathi Devi. It's a Paadal petra sthalam, built by King Kulasekara Pandya, where mentions are done in the Sangam literature. Maravaram sundara pandyan 1 built the Raja Gopuram in 1231.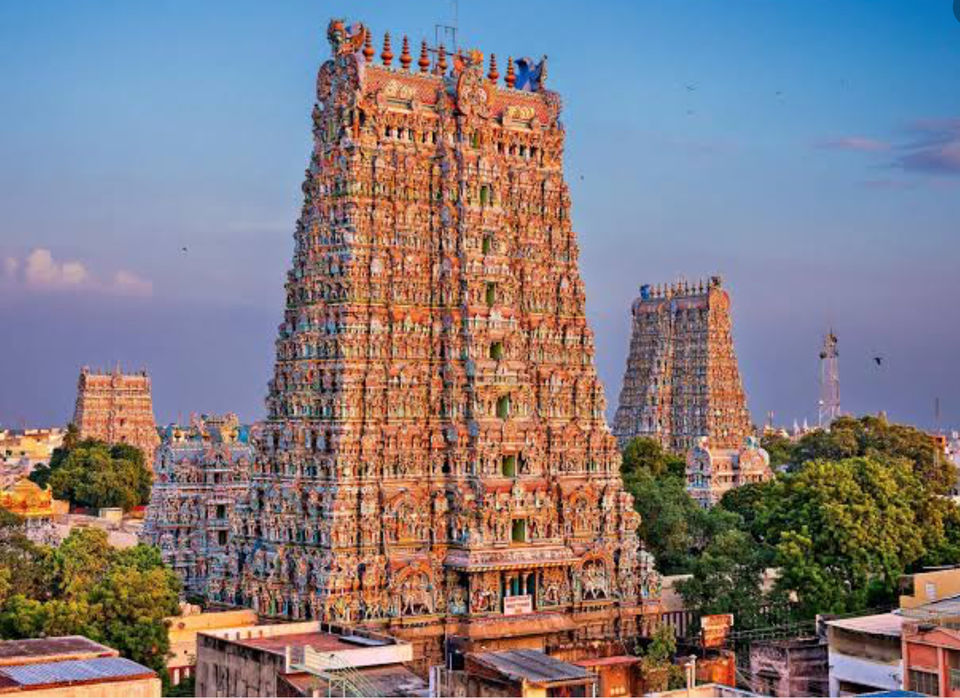 Being a popular ancient temple of South India, there are some facts to know about this temple.
1) Meenakshi in Sanskrit means fish eyed. She was also known as Thadadakai and Angayar kanni. Another popular name was Aalavai iraivan meaning warrior goddess.
2) Goddess Meenakshi was born out of fire. When she was three years old, she had three breasts. Worried King Malayadwaja pandya her father, prayed to Lord Shiva, who appeared and said the day she meets her future husband, her third breast will disappear.
3) There has been a mention about this temple in the Tirumurai by Saint Thirugnana sambandar, while mentions are seen in Tiruvilayadalpuranam and Halsaya Mahatmya texts.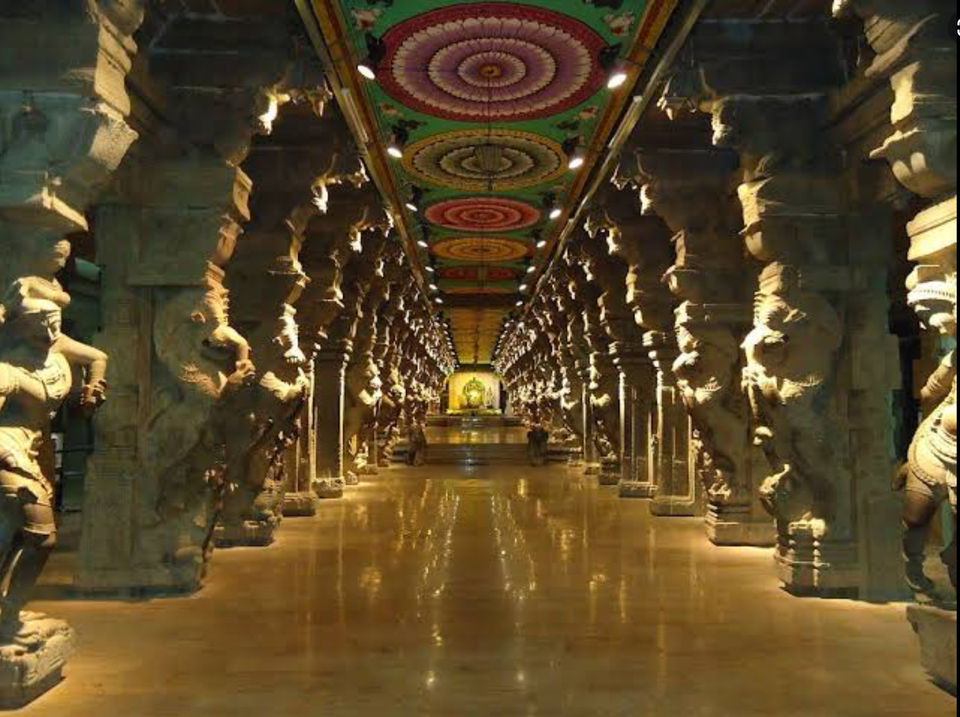 4) This temple was invaded which was regained by Vijayanagara rulers. They expanded the entire temple. Nayaka dynasty re built the inside parts that there is a mention about it in Shilpa Sastras.
5) There are four streets around this temple - Adi, chitirai, aavani and masi. These names mention the Tamil festival months. This temple faces the east and meets Lord Surya everyday.
6) Lakana Nayakar built the prakara around this temple. According to text Thirupanimalai, Vijayanagara kings laid extra defensive walls. All these were expanded and maintained by lot of Nayakar kings.
7) There are totally 14 gopurams. Maravarman sundara pandyan built the oldest gopuram which faces the east. The gopuram on Goddess Meenakshi shrine is known as Ambikai malai, while Chitra gopuram is were Sri Sundareshwarar shrine prevails. Nadukkatu gopuram is the in-between gopuram, while Mottai gopuram is full of stucco images built out of stone and bricks.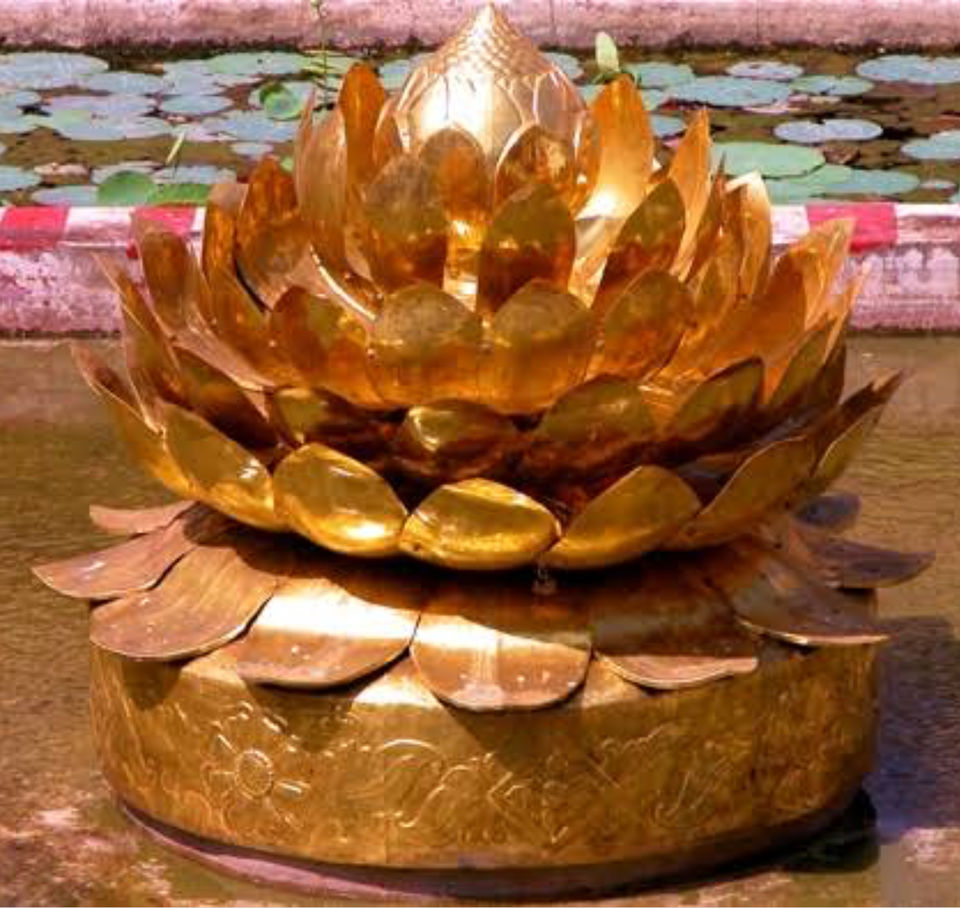 8) The tank seen inside the temple is named as Potramarai kulam which has lot of reference to Adhi, Sivaganga and uthamatheertham. There is a painting on the wall facing the pond, depicting the marriage of Meenakshi.
9) The mandapams are the best part of the temple, which was a place of rest for pilgrims. Kilikoondu mandapam denotes parrot cage, where parrots were trained by Meenakshi. Pudu mandapam was built by Nayakar king which is full of 124 carved pillars. Golu mandapam is a place where Navarathri is celebrated while Aayiram kaal mandapam is where you would visualise 1000 pillars perfectly carved.
10) Mukkuruni vinayagar whom you will see while entering the temple attained the name Mukkuruni meaning grain bags which he got for his hard work. Modak are made huge here.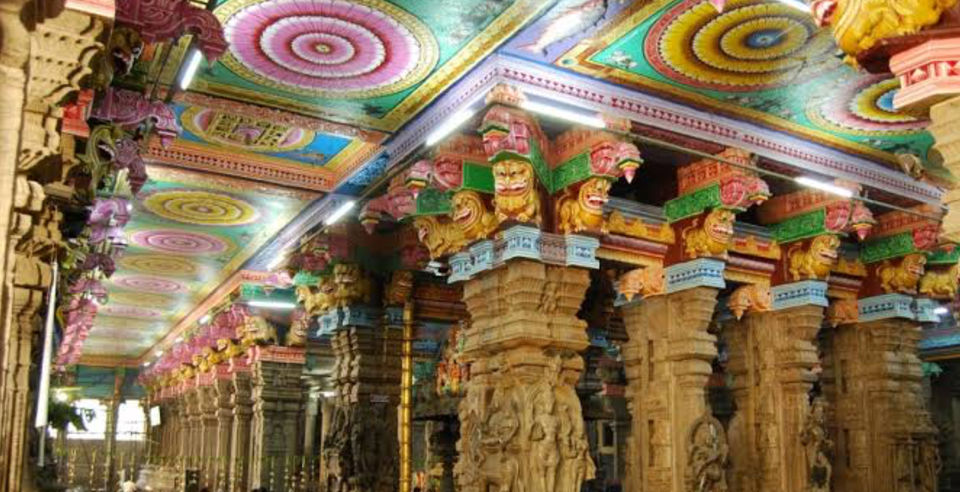 11) Another unique fact of this temple is, on the right side of Sri Sundareshwarar shrine, there is a mandapam where Sri Natarajar is seen standing on his left leg, lifting his right leg up. Usually he is seen in the vice versa pose.
12) Kadamba tree from Kadamba forest, where from Madurai city was brought in exsistence, is called as Sthala Vriksham, which is seen on the prakaram of the temple.
13) There are lot of shops to buy Pooja items in the temple premises. Thazhampoo kumkum is a fragrance kumkum made out of the flower Thazhampoo. They are popularly sold in this temple, where the fragrance doesn't wear out even for months. Malli poo- Jasmine is tied thickly, and very closely here, that they are sold in counts. Madurai sarees are popular, they are soft cotton available in many shops around the temple.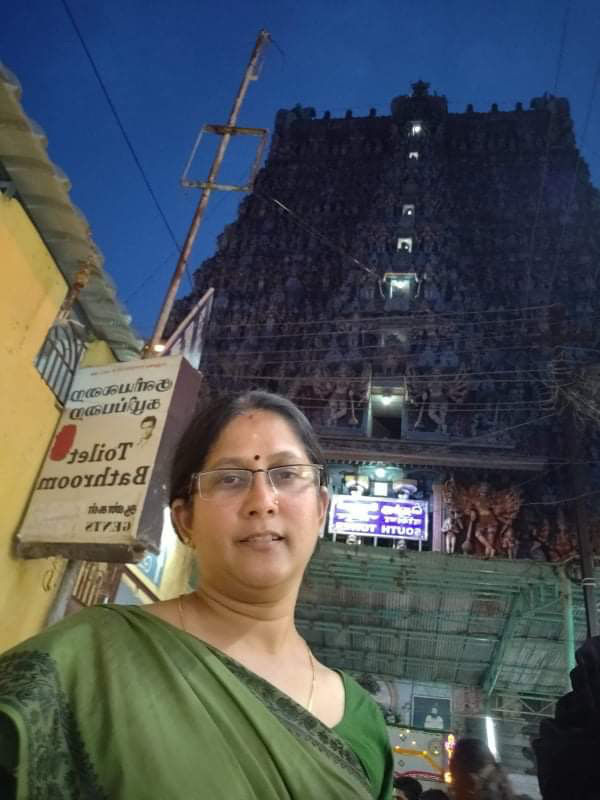 Madurai is also known as, Matiray, thoonga Nagaram, koodal and thirualavai. Thirumalai nayakar mahal, Samanar hills, Gandhi museum, Pazhamudircholai and Tiruparamkundram are other places to visit. Reaching Madurai from Chennai is easy, while Idly, Jigarthanda, Murugal dosai, Paruthi paal, sambhar are some delicacies to bite.
This temple is a popular landmark of Madurai, filled with lot of unique facts, lovely architecture, spirituality and abundant history, which allows you to carry peace within.
Think we missed out on something? Tell us about it in the comments below. Or write about it here on Tripoto and earn Tripoto Credits!