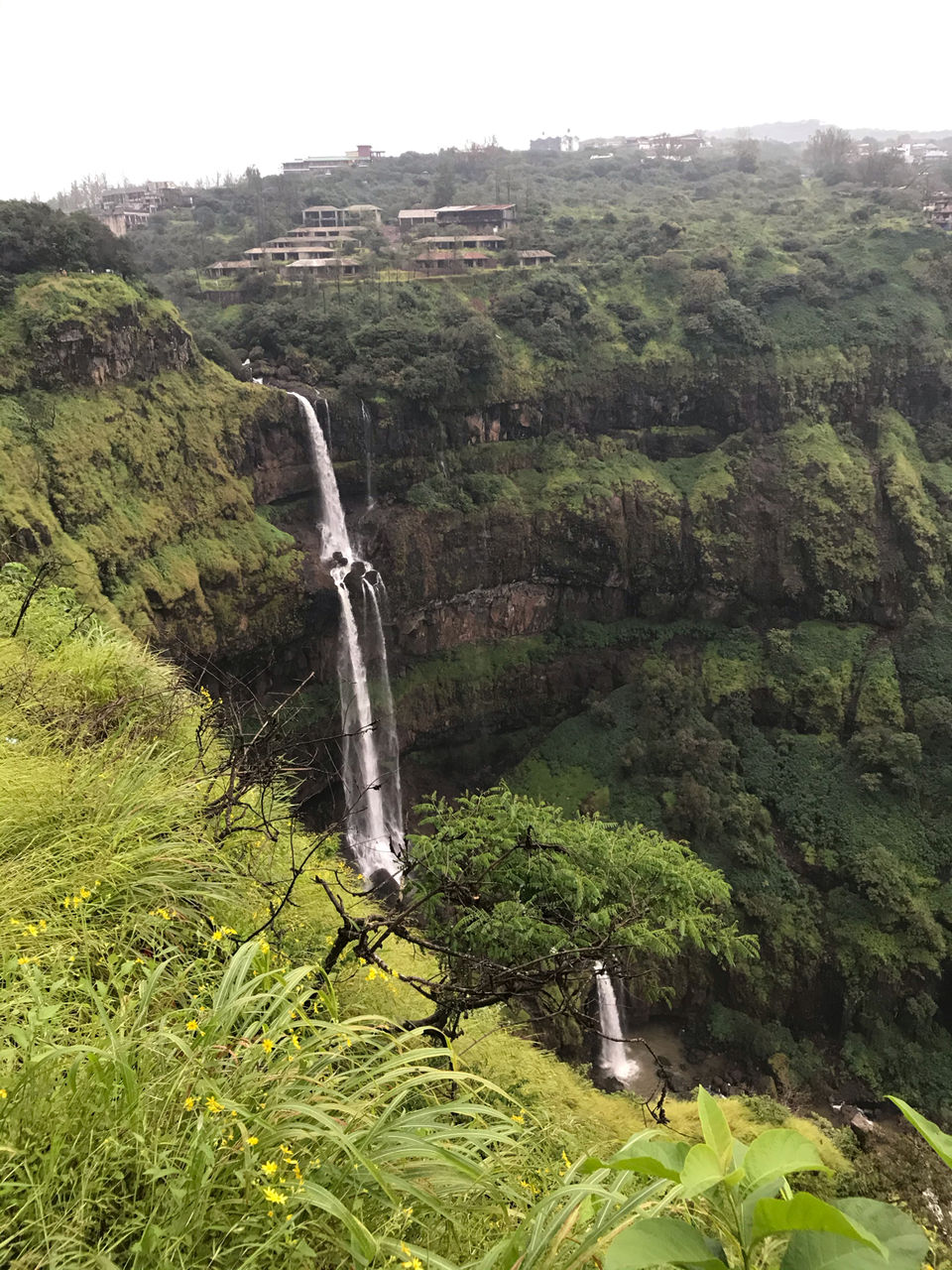 Starting from Ahmedabad by train. And reached Pune early morning.
Pune railway station and Pune MSRTC bus stand is very near, just walking distance.
First MSRTC bus from Pune to Mahabaleshwar is at 5:30 AM. Bus quality is enough good, 2*2 push back seats and fare is rs. 215 per person.
Reached Mahabaleshwar around 9:45 AM, our hotel is in near by MSRTC bus stand in Mahabaleshwar, hotel is booked on GOIBIBO app.
There is no rent bike or rent car in Mahabaleshwar, also my trip is on 8 October so on that days no MSRTC tourist buses are available in Mahabaleshwar so we need to book texi in Mahabaleshwar. Or if we want to find cheapest way then need to walk on different points.
We visited too many points as per below:
Wilson Sunrise point -
There are cloudy atmosphere and also personally I am not impressed with this point, if somebody has no more time in Mahabaleshwar can skip this point, some photos as per below :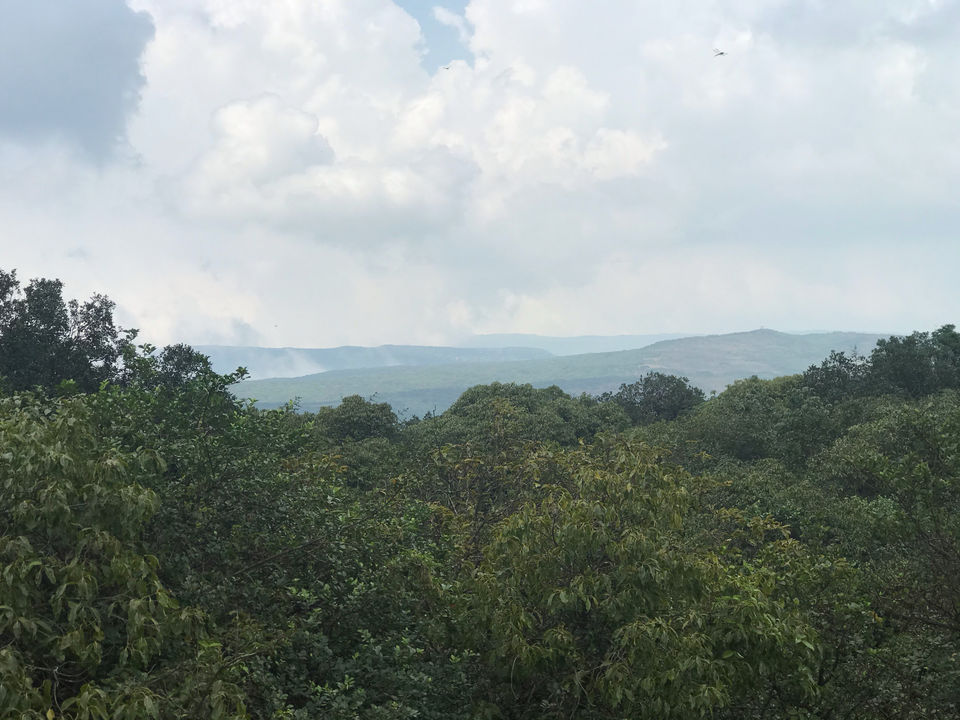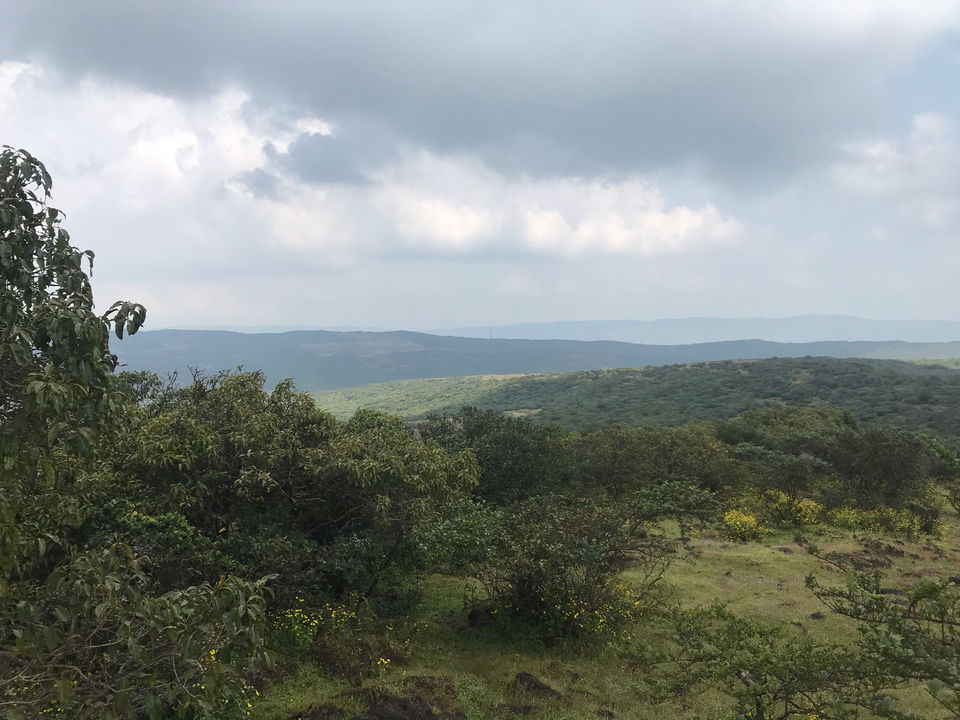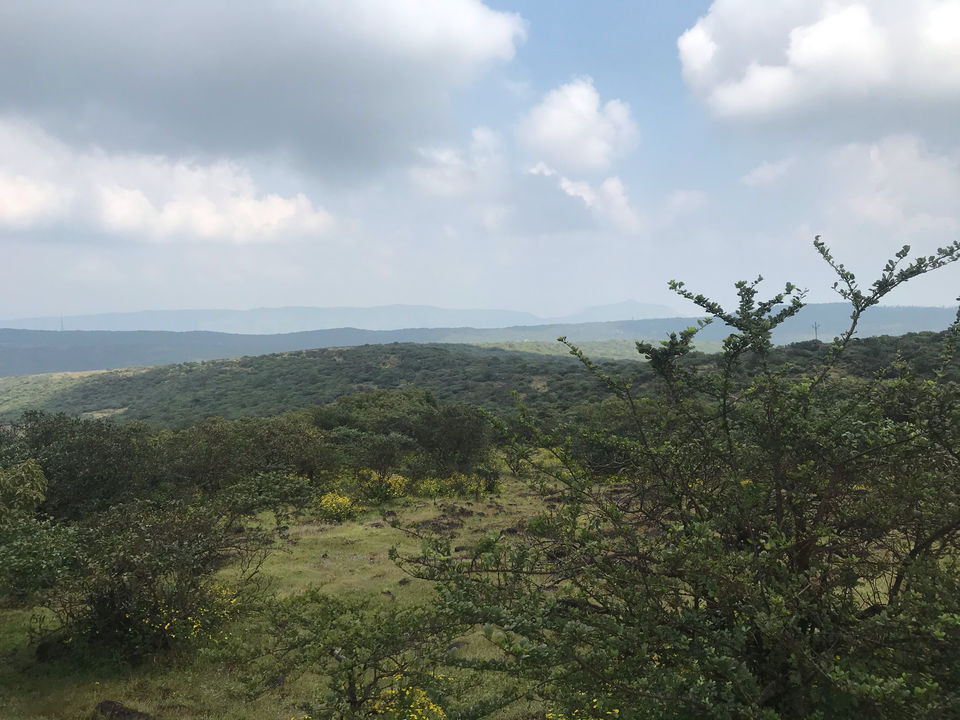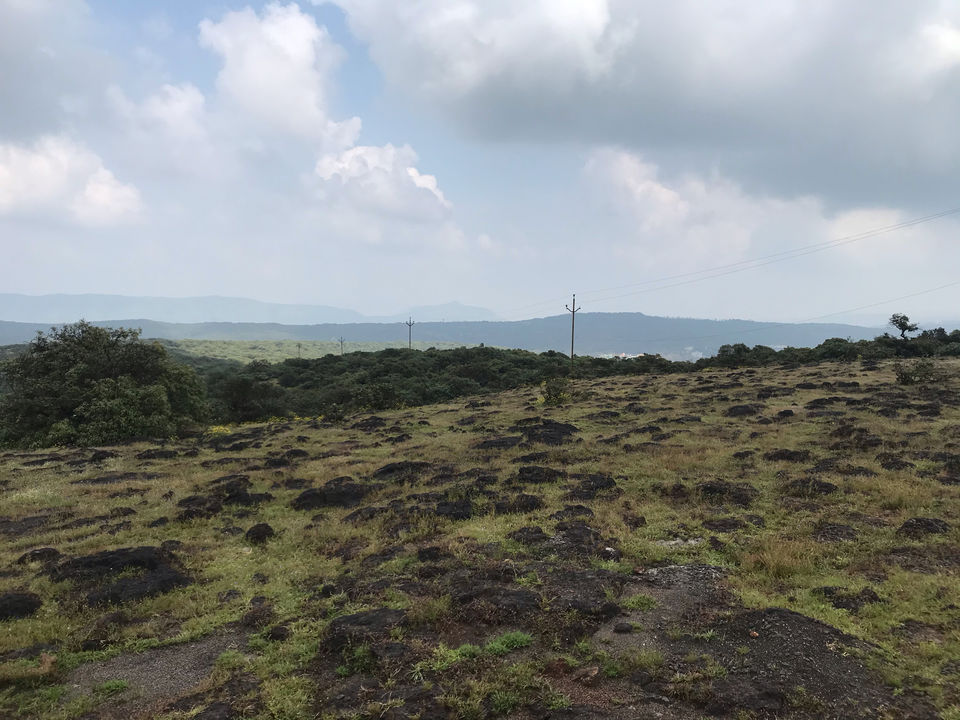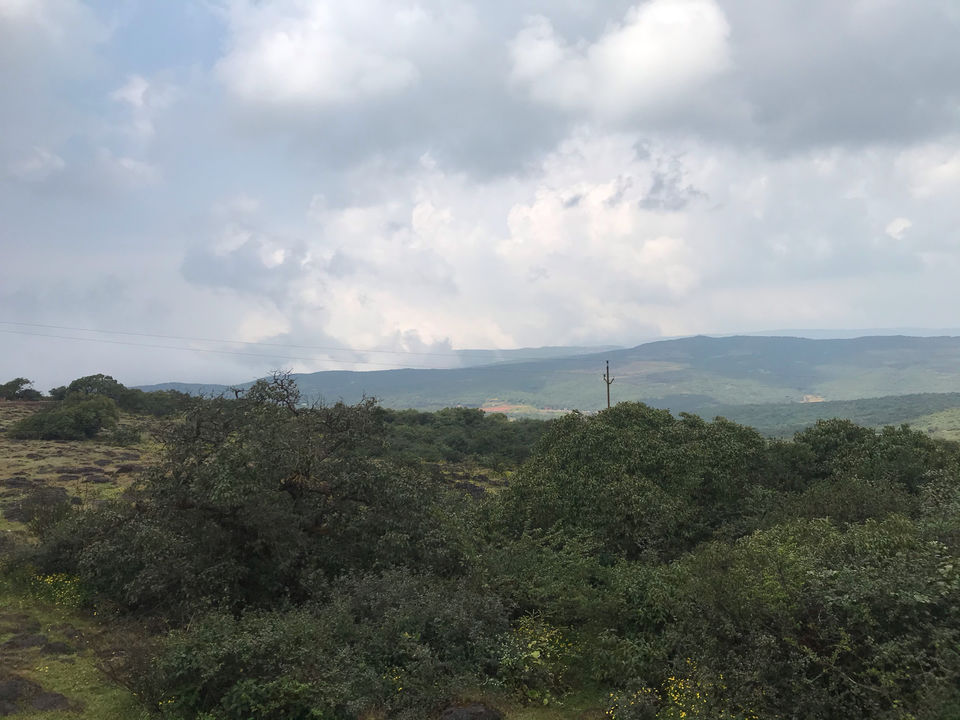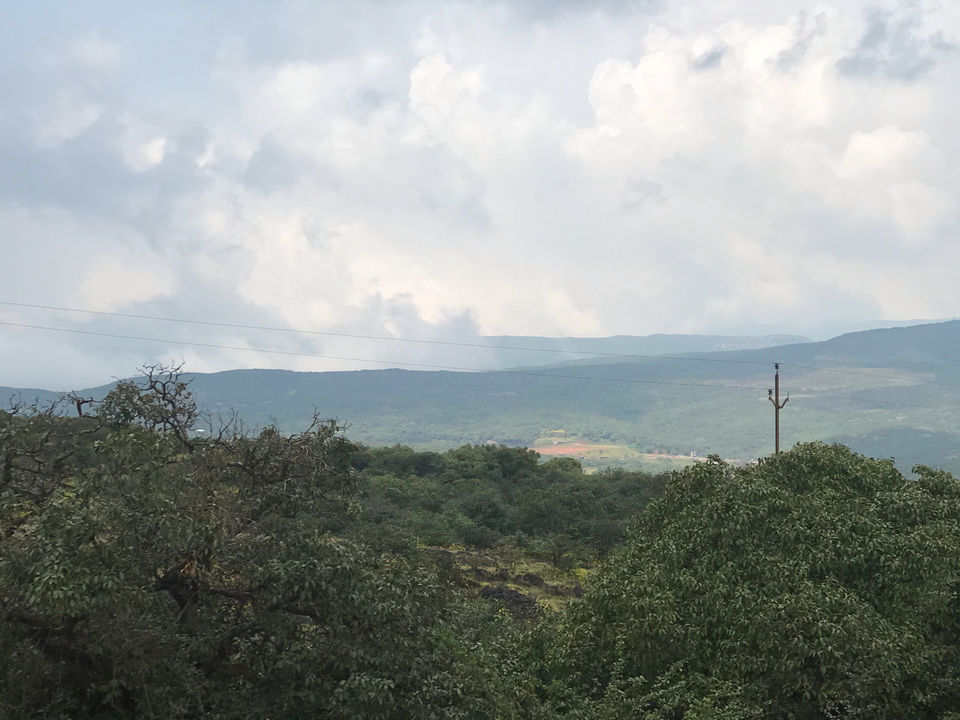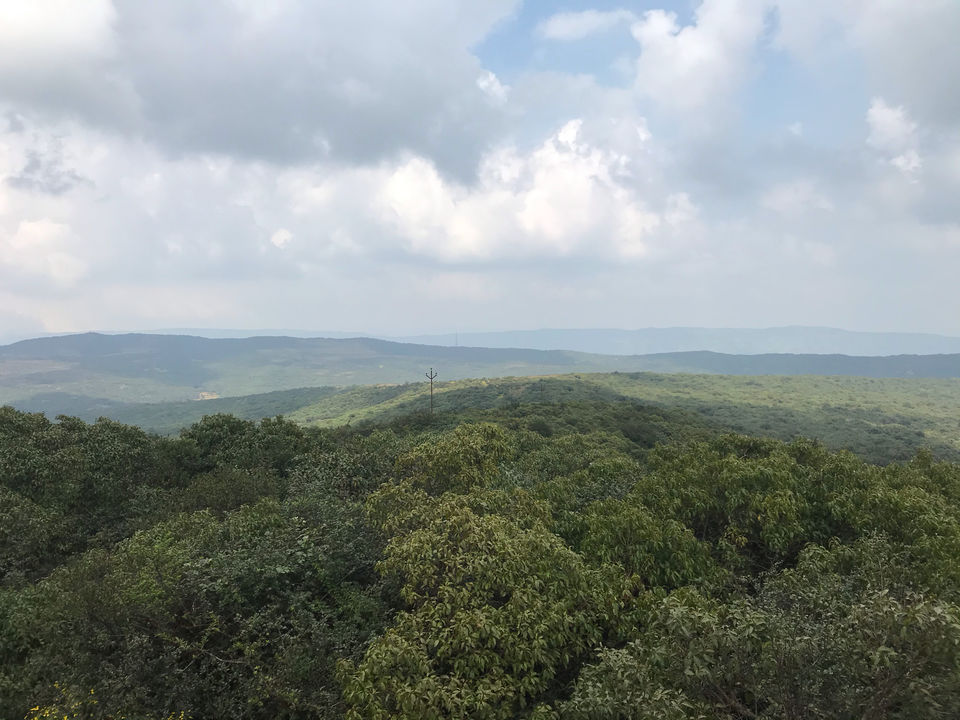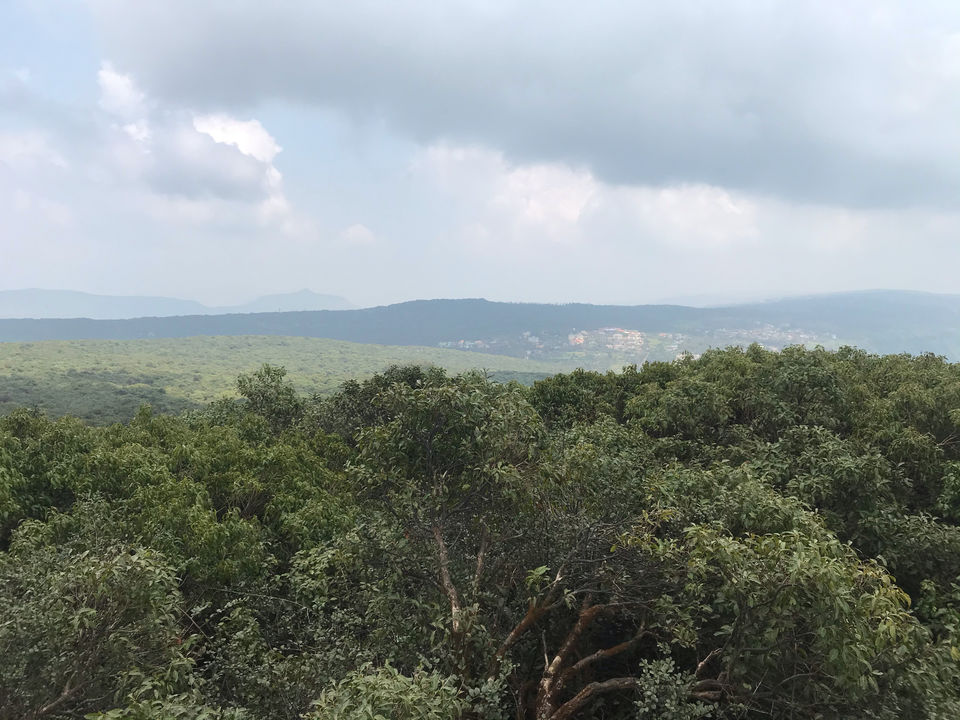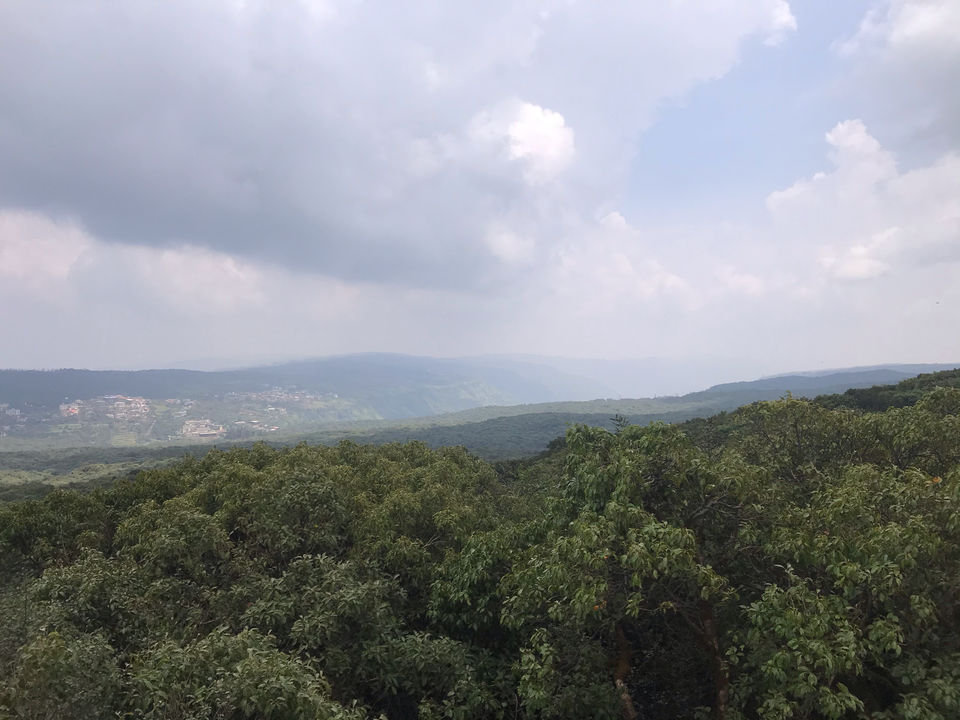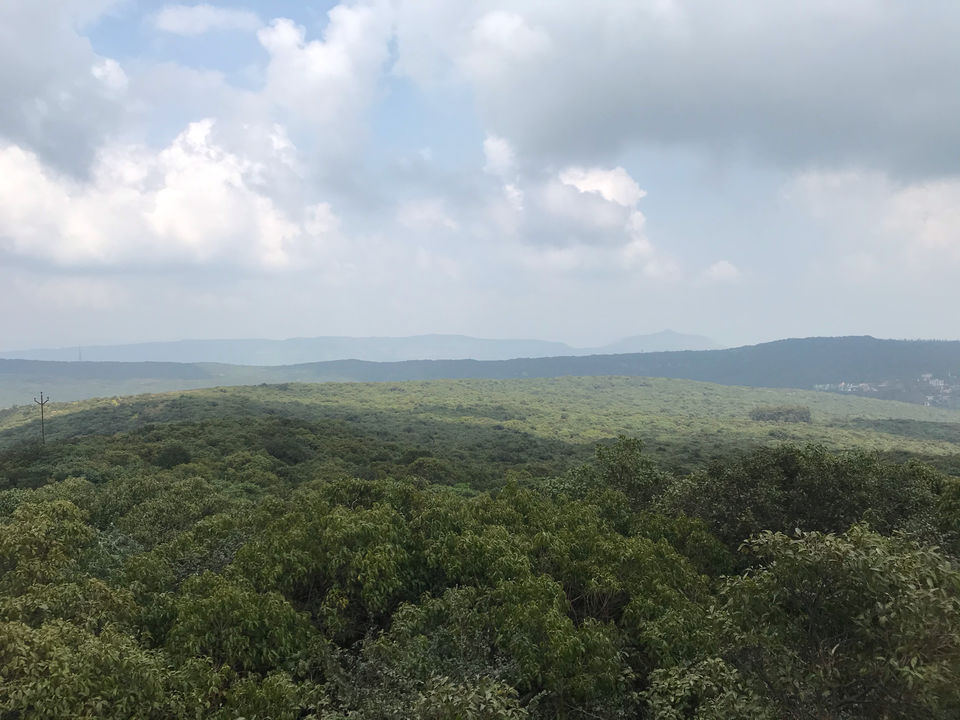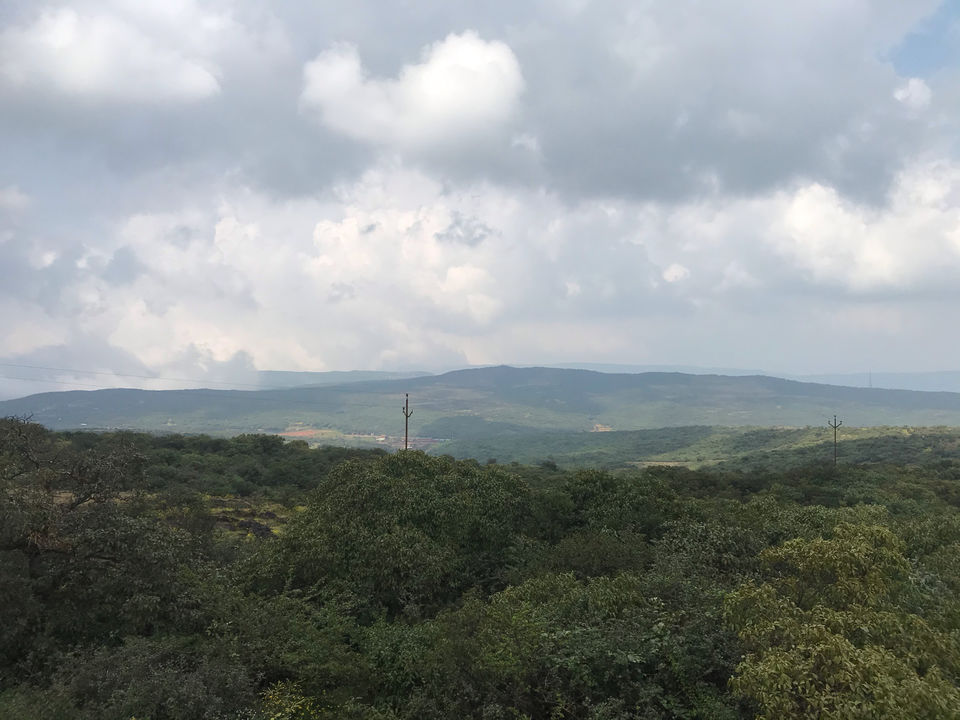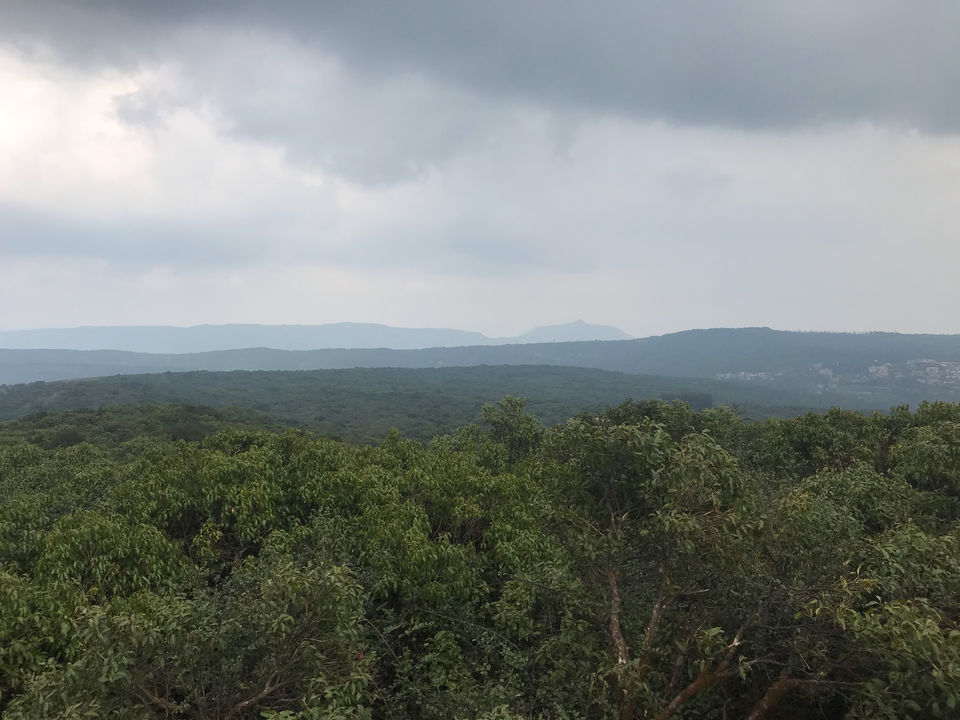 Lingmala waterfall -
If someone want to travel in cheapest way there can catch "wai" msrtc bus from Mahabaleshwar, fate is rs. 10 per person and take ticket of lingmala waterfall but this bus will drop on road so after that approx approx must to walk 3-4 km for lingmala water fall, if want to avoid too much walking then book texi only.
Entry fee - Rs. 20 per person
Closing time - 5:30 pm
Lingmala waterfall photos-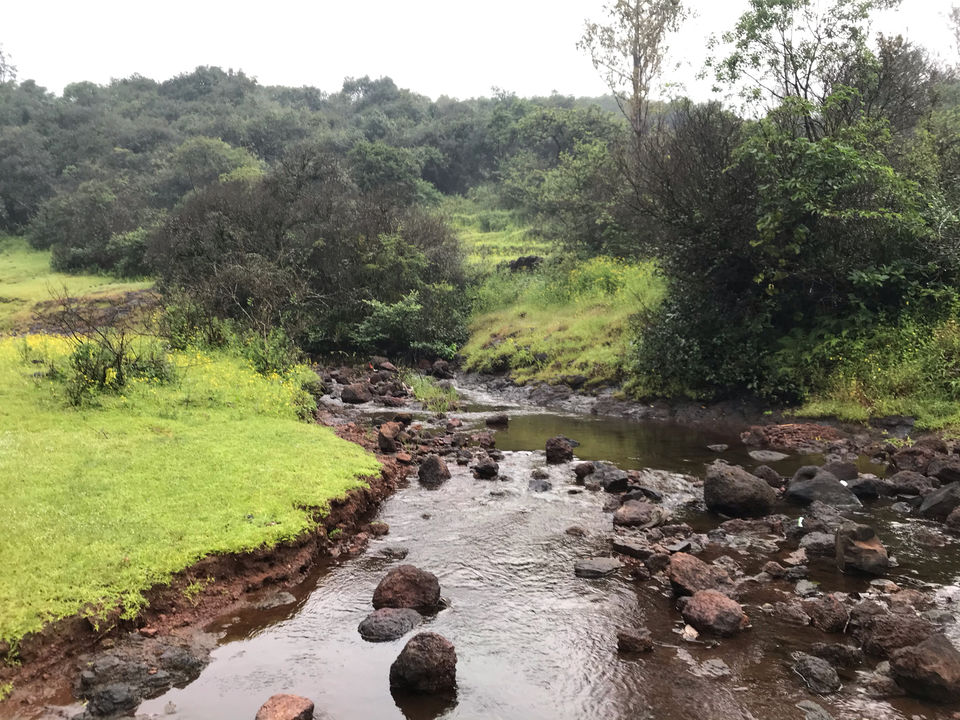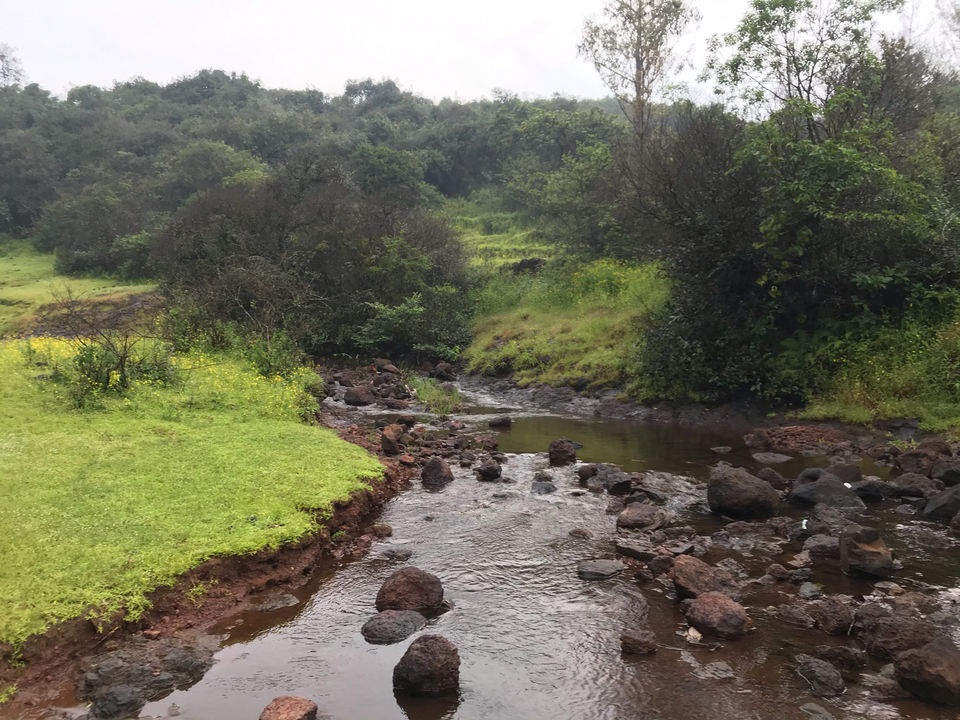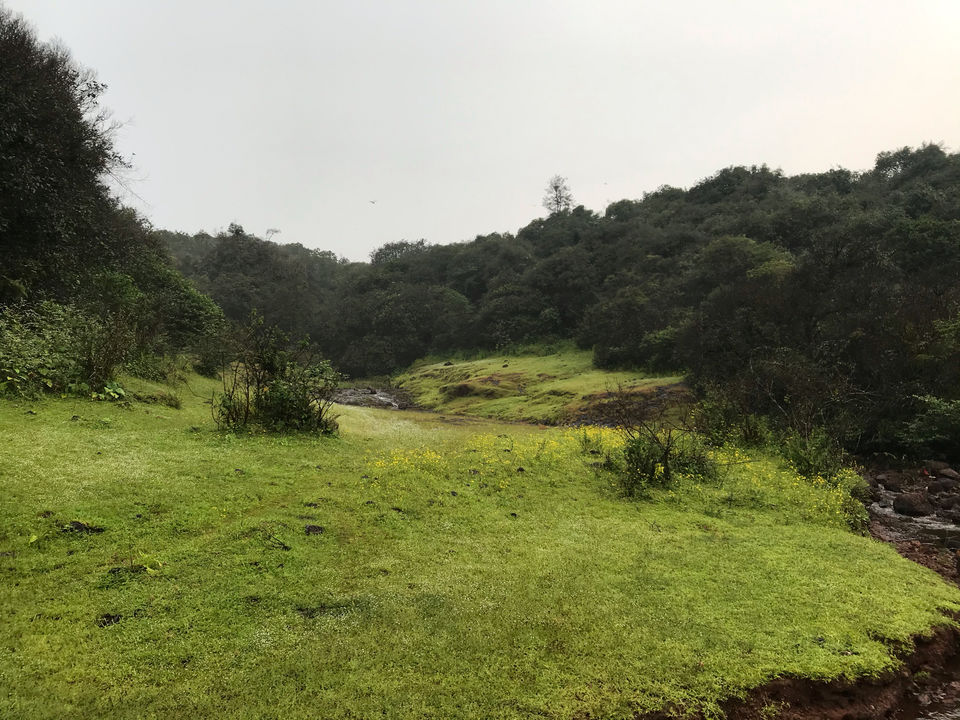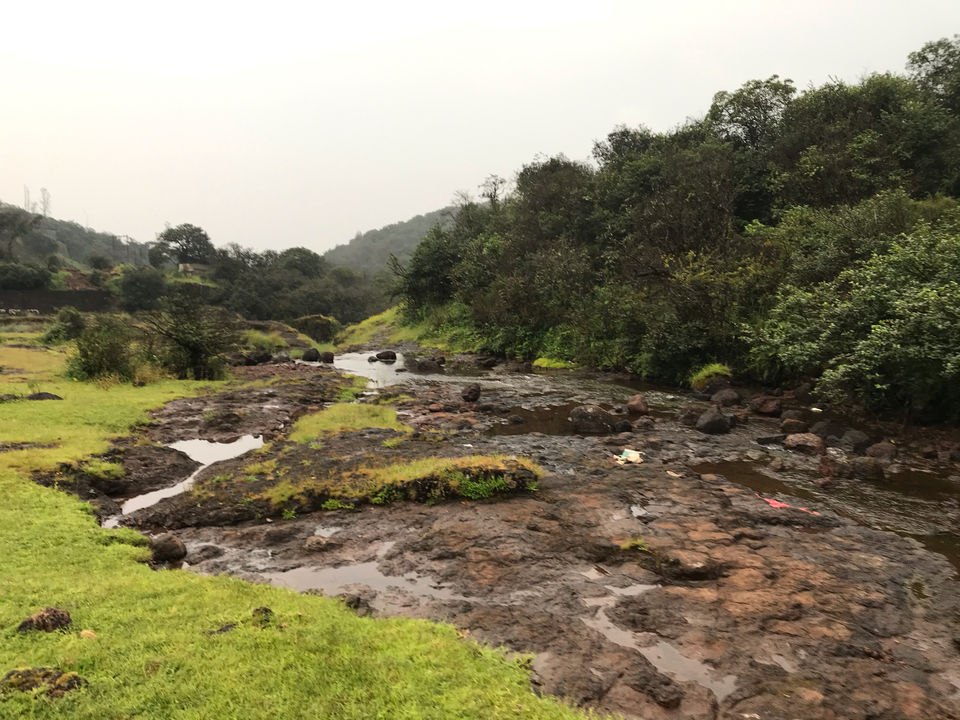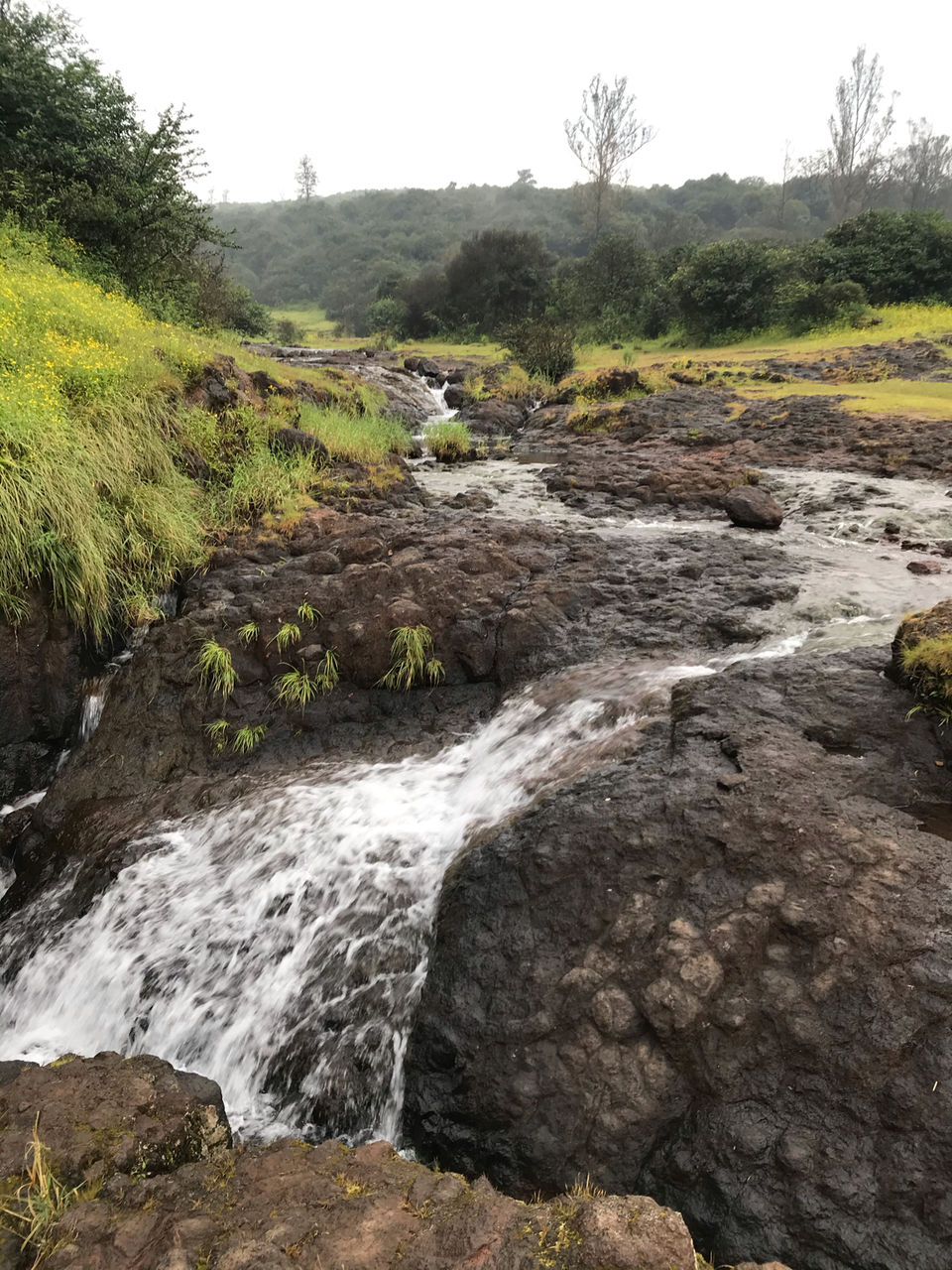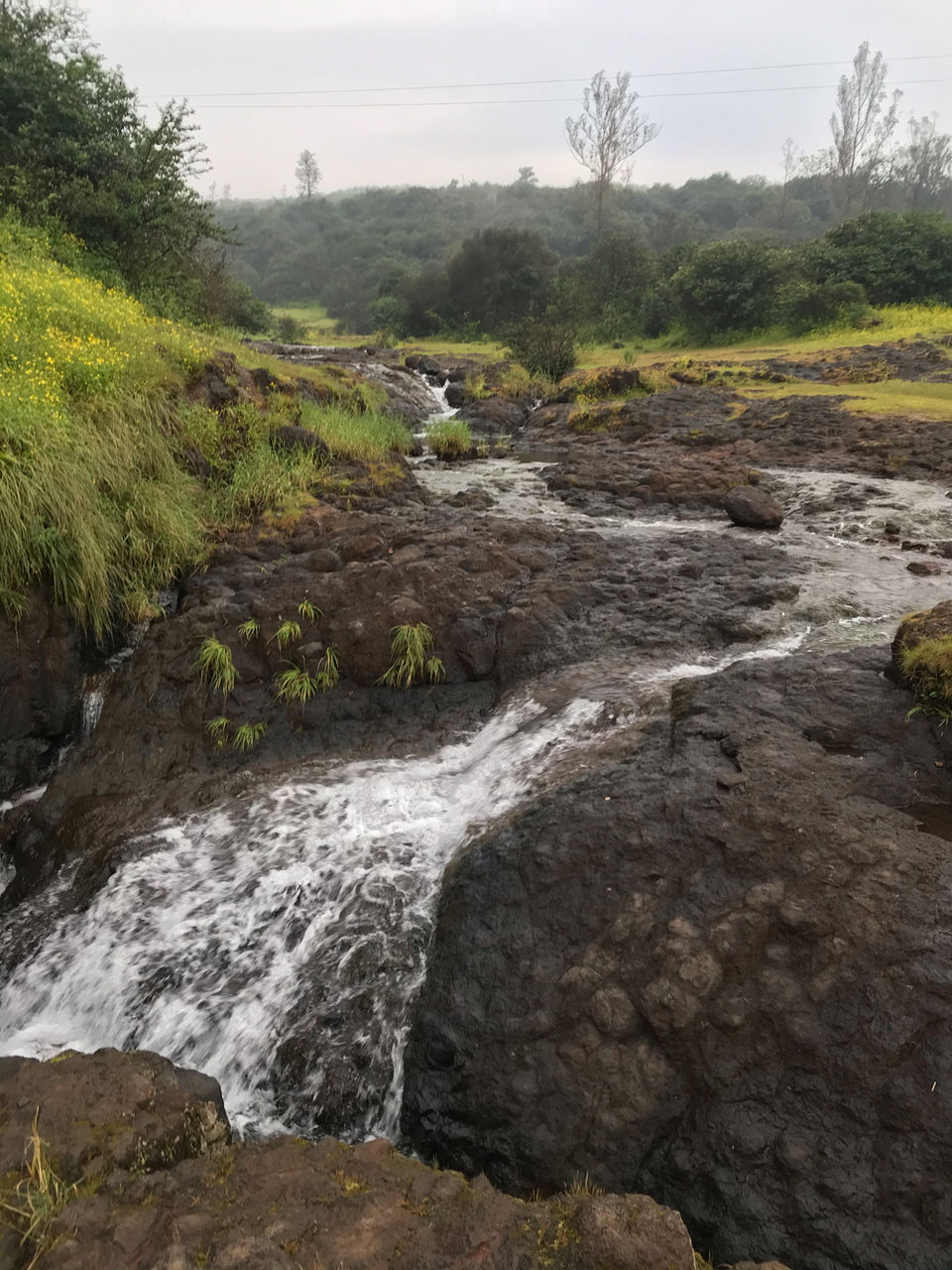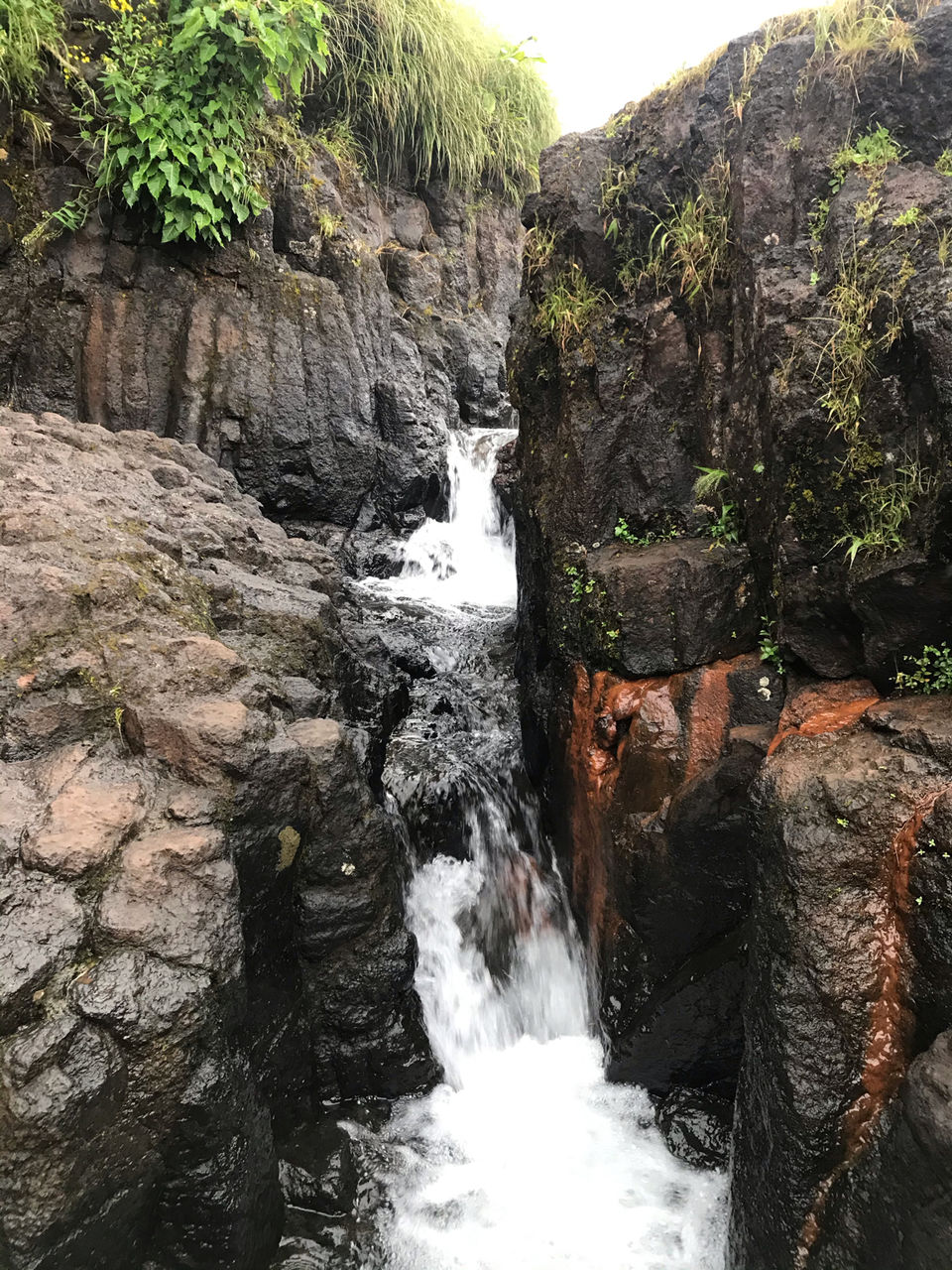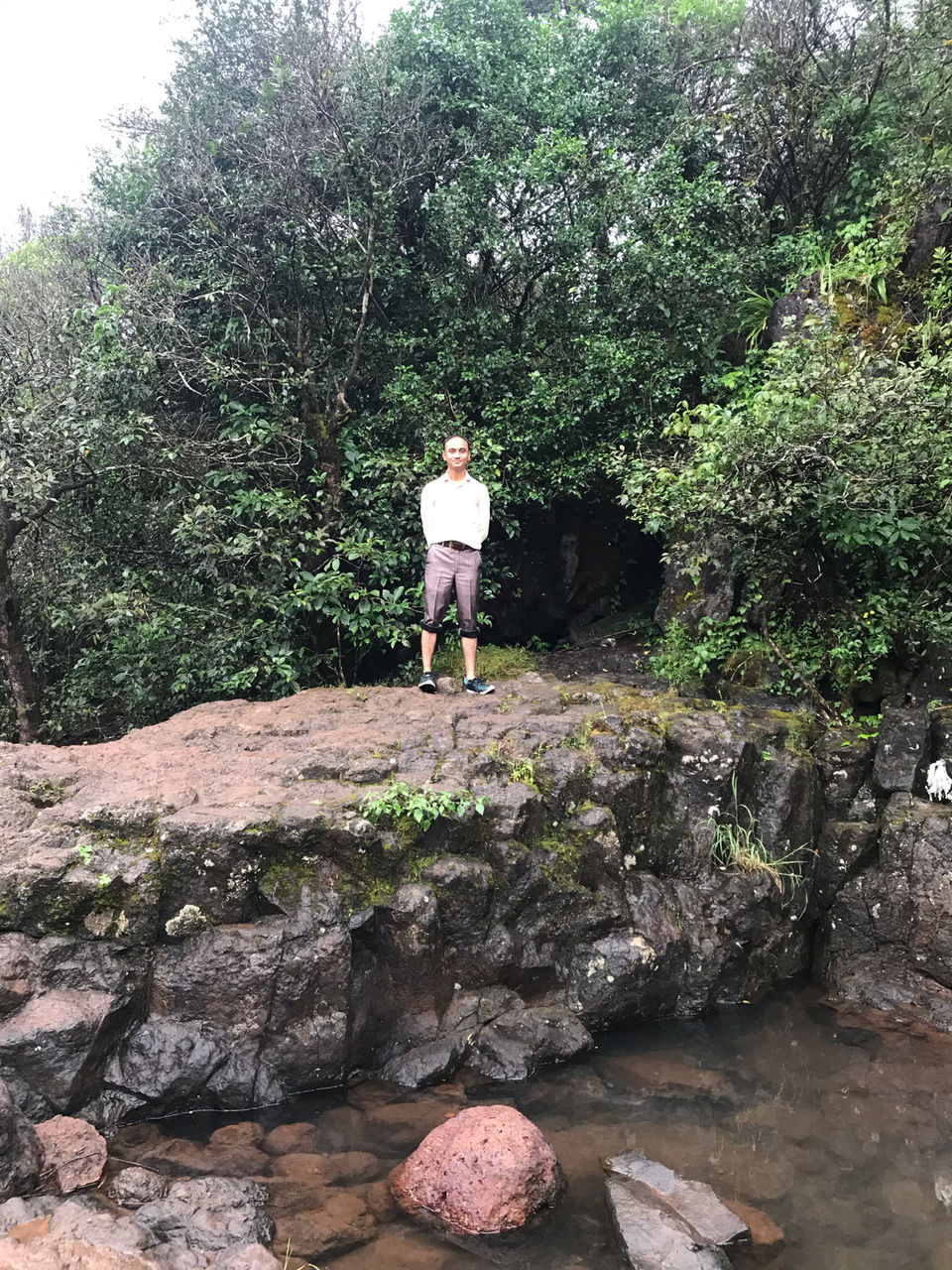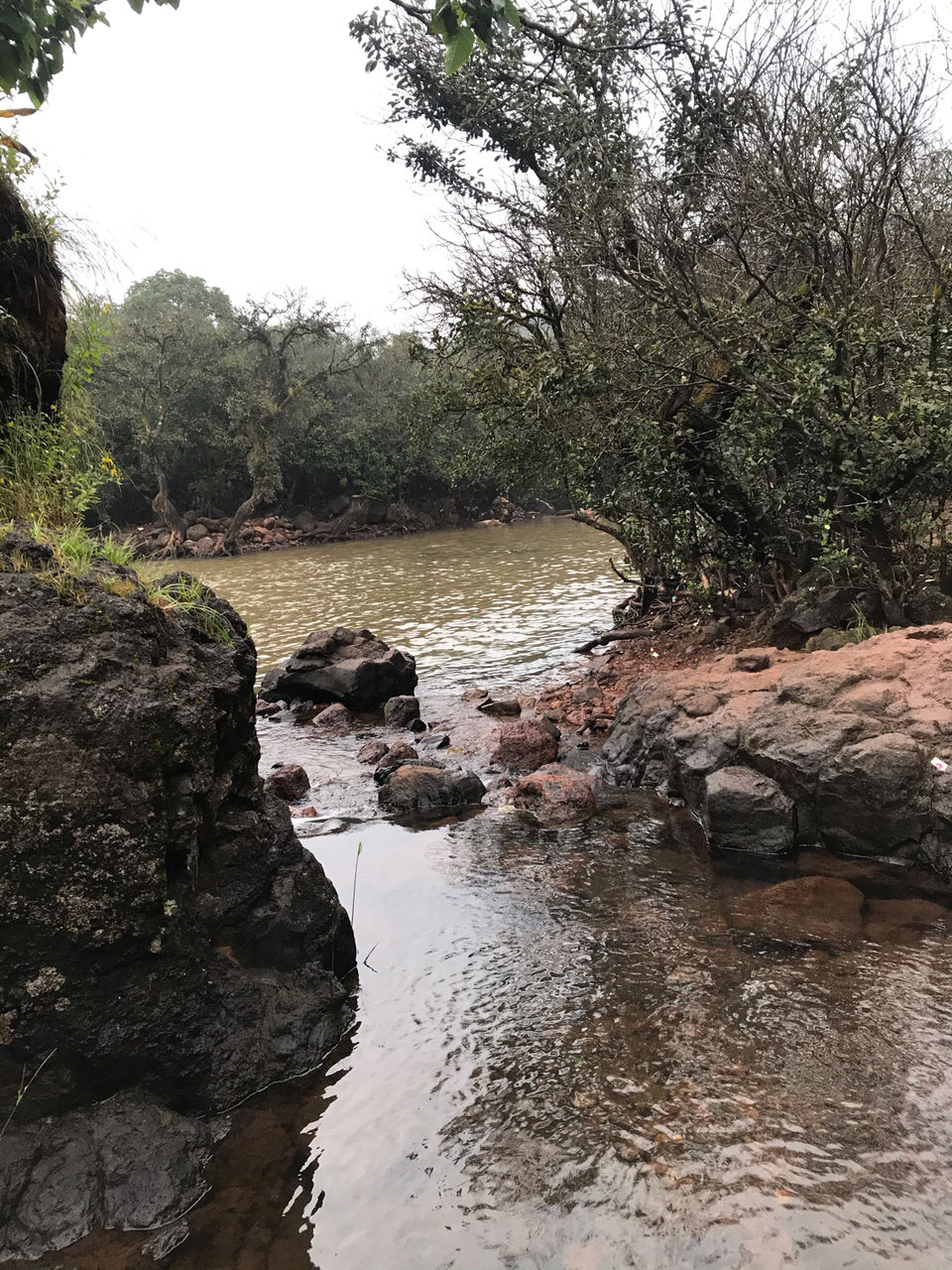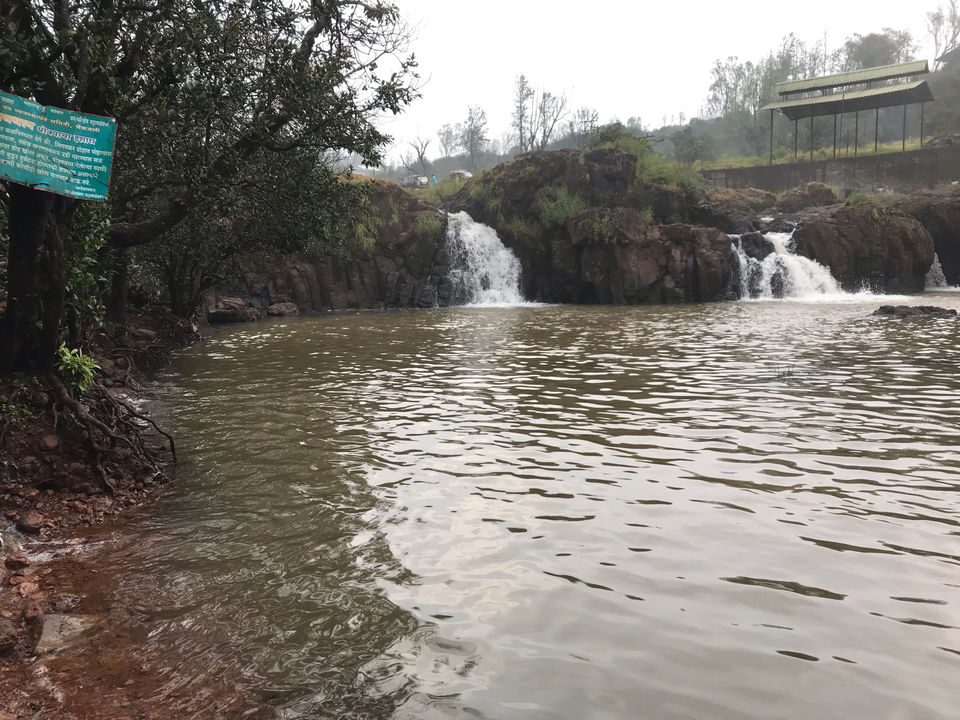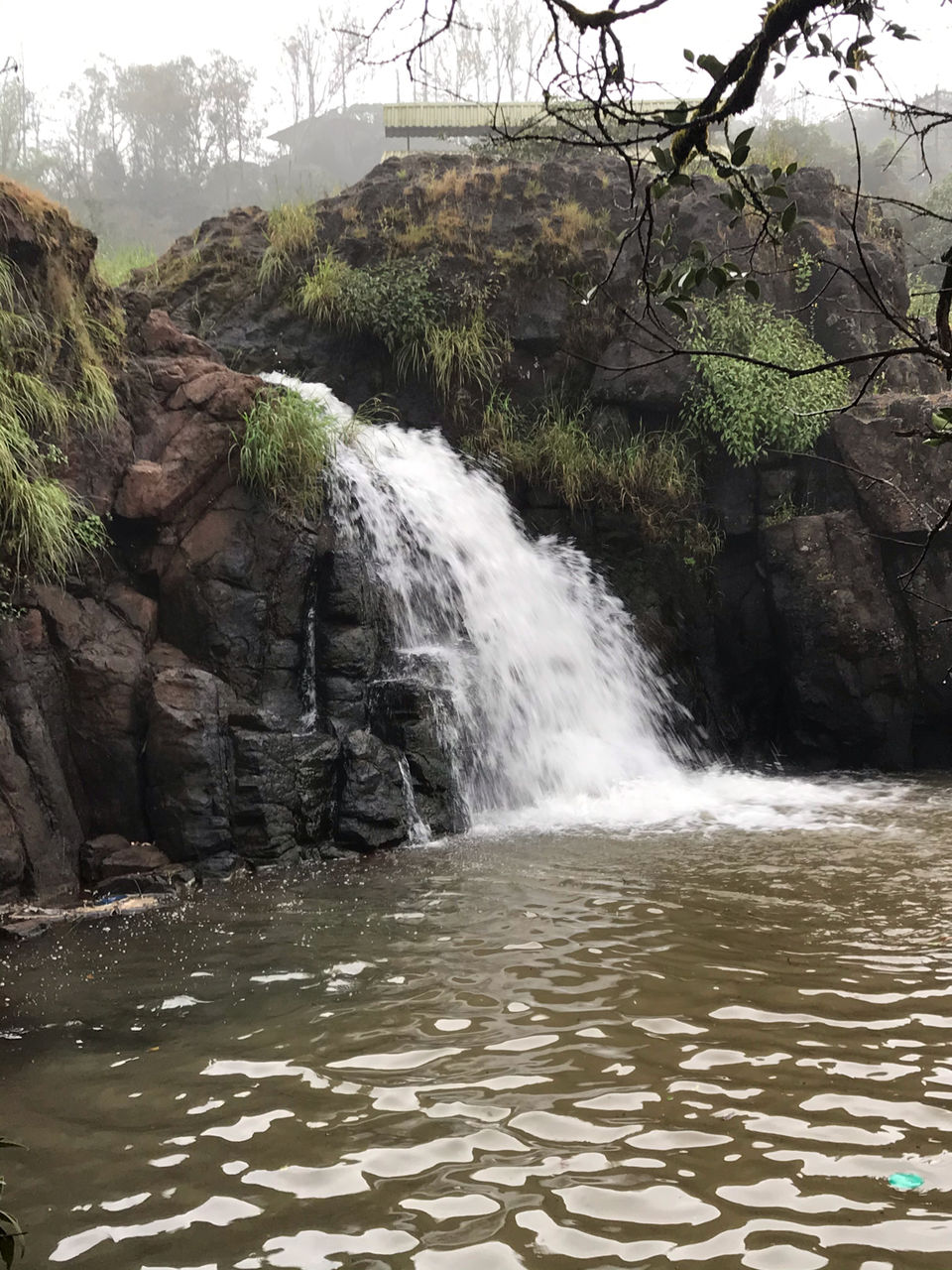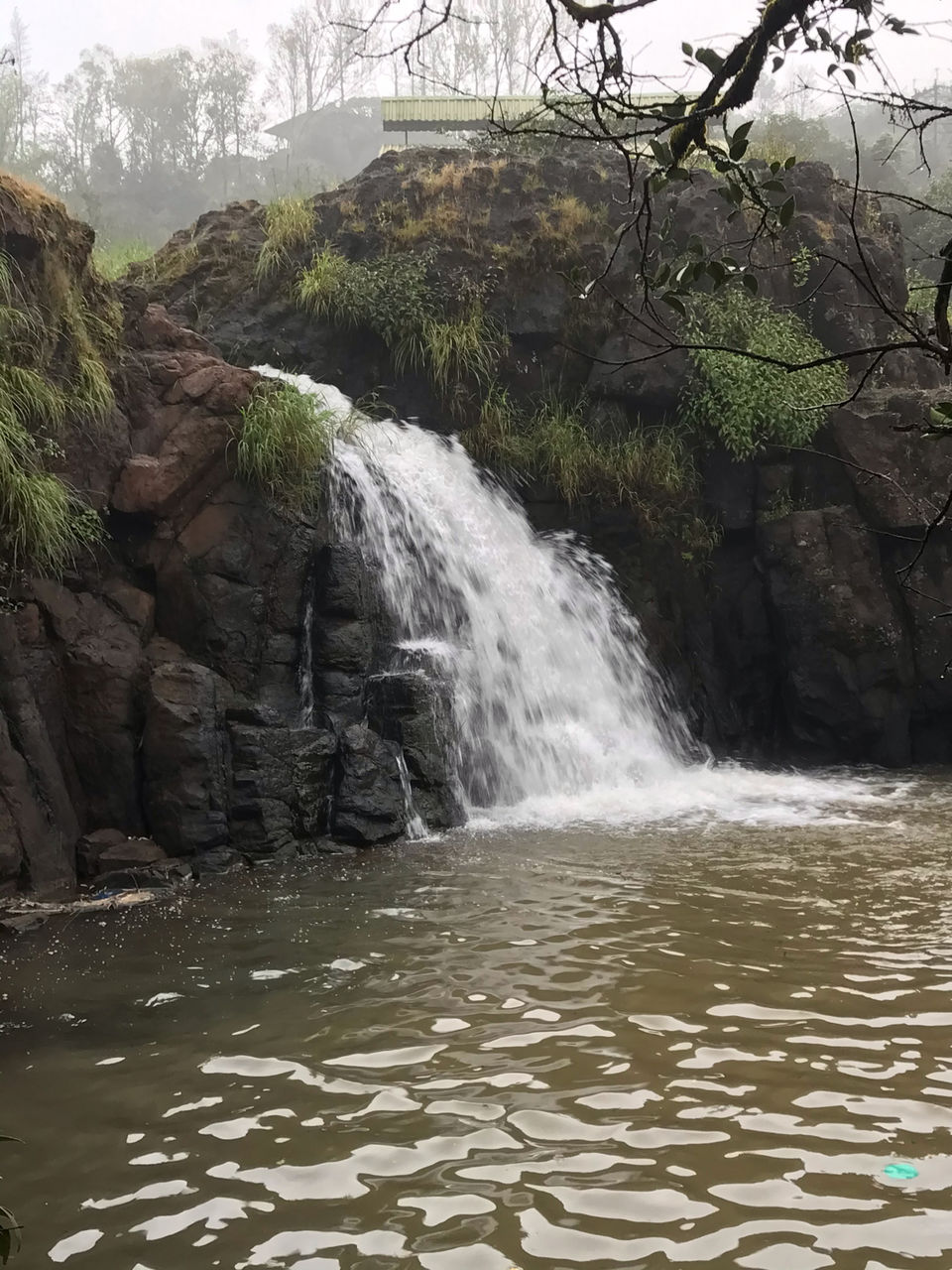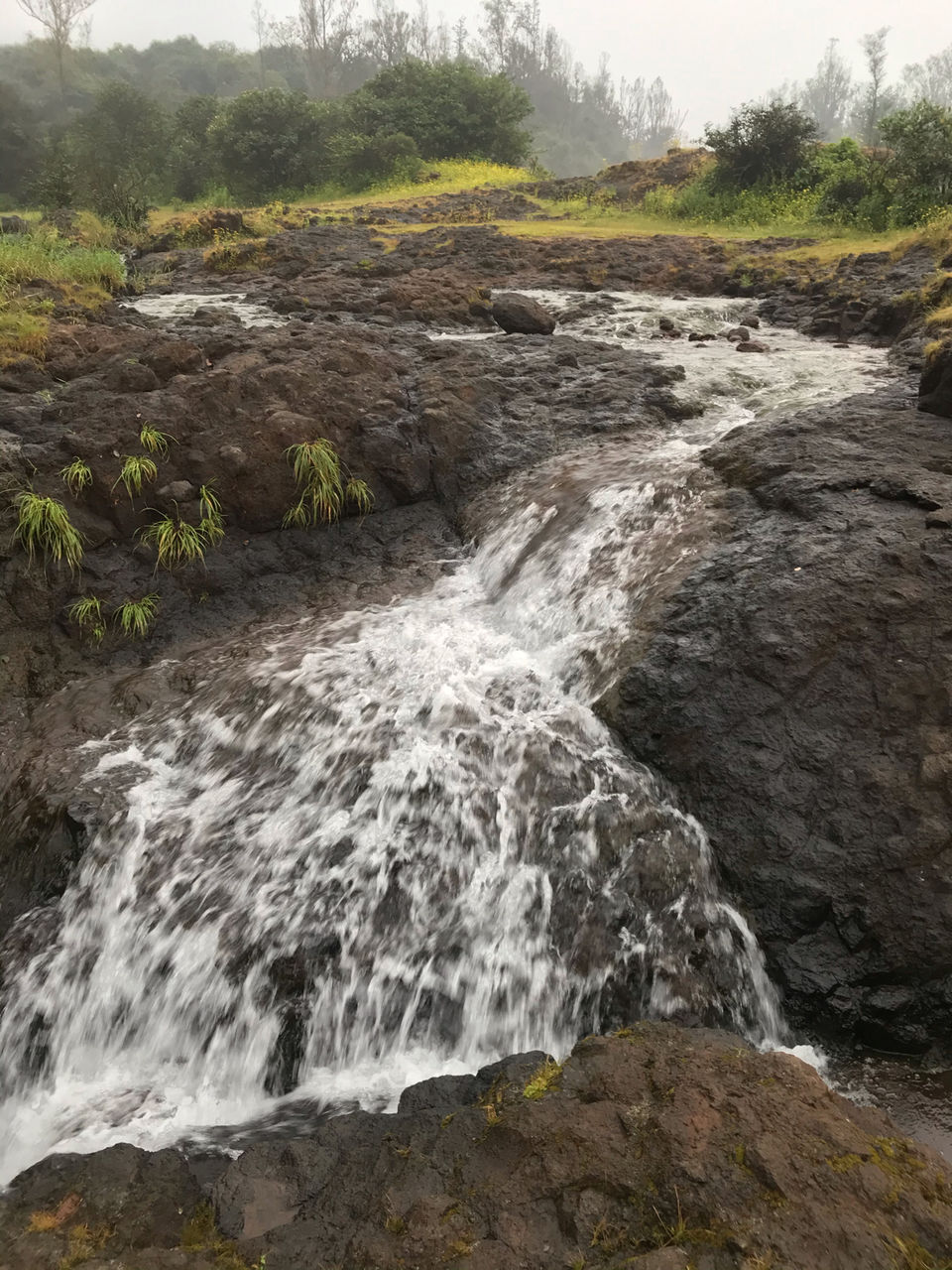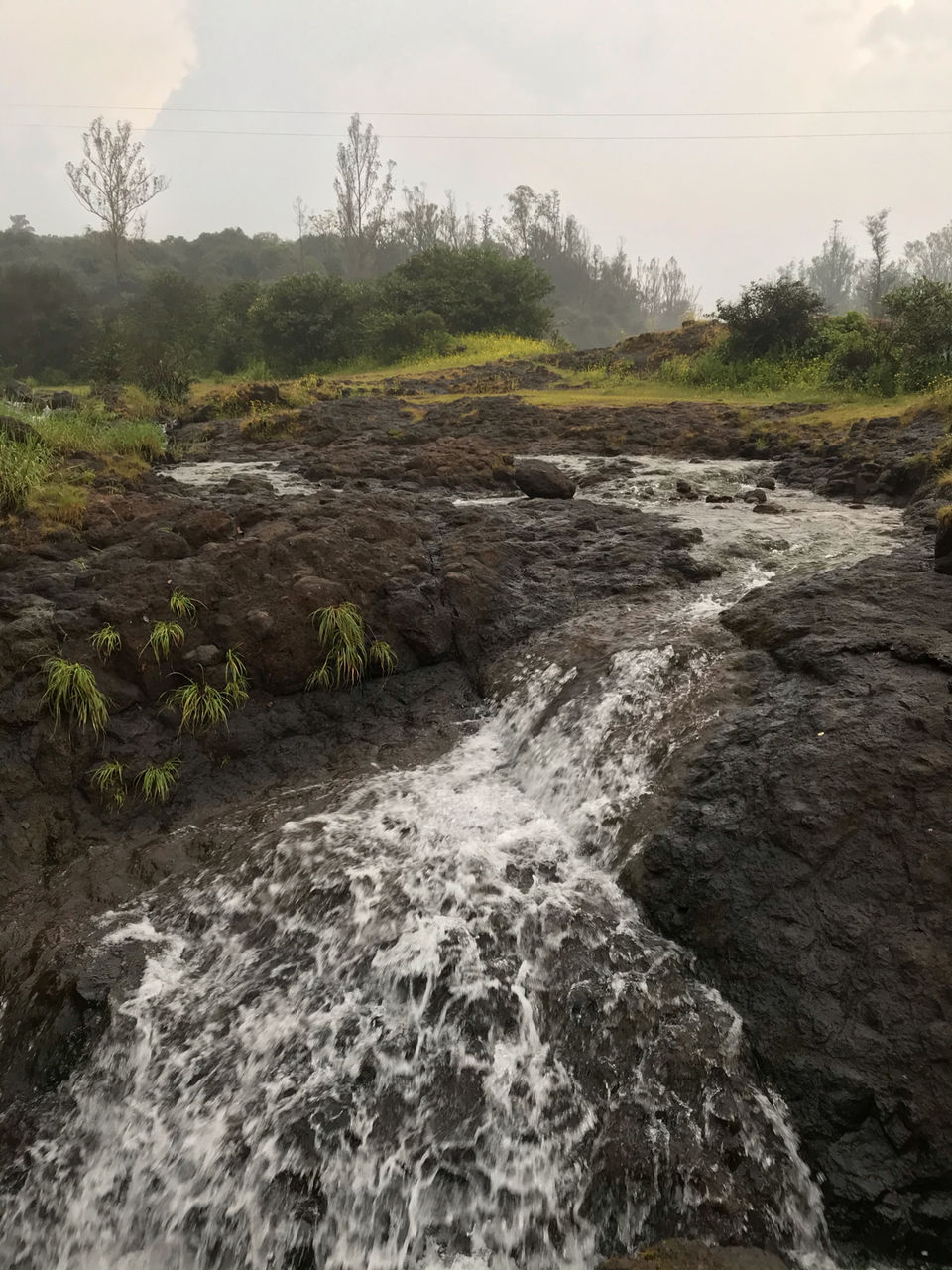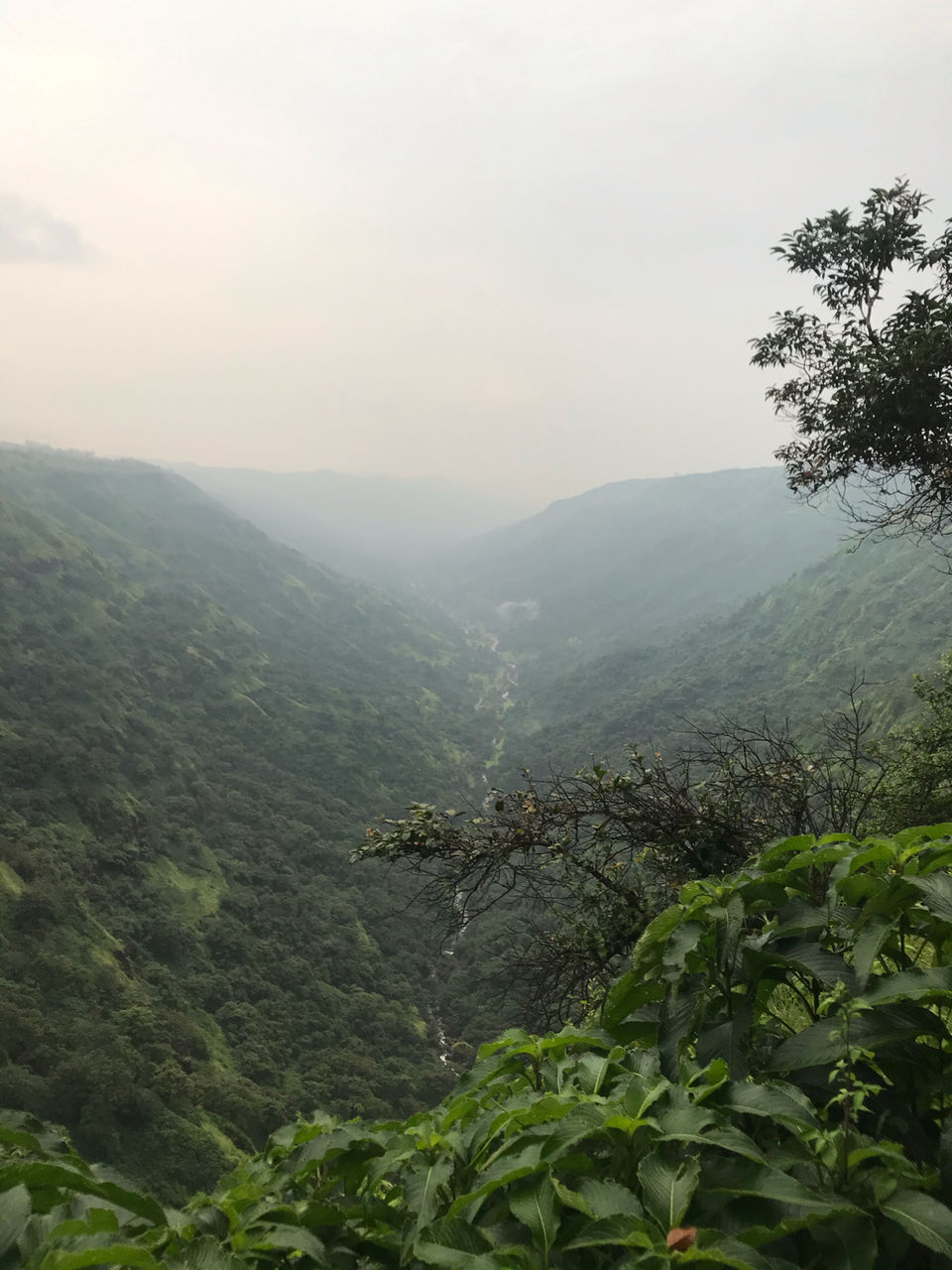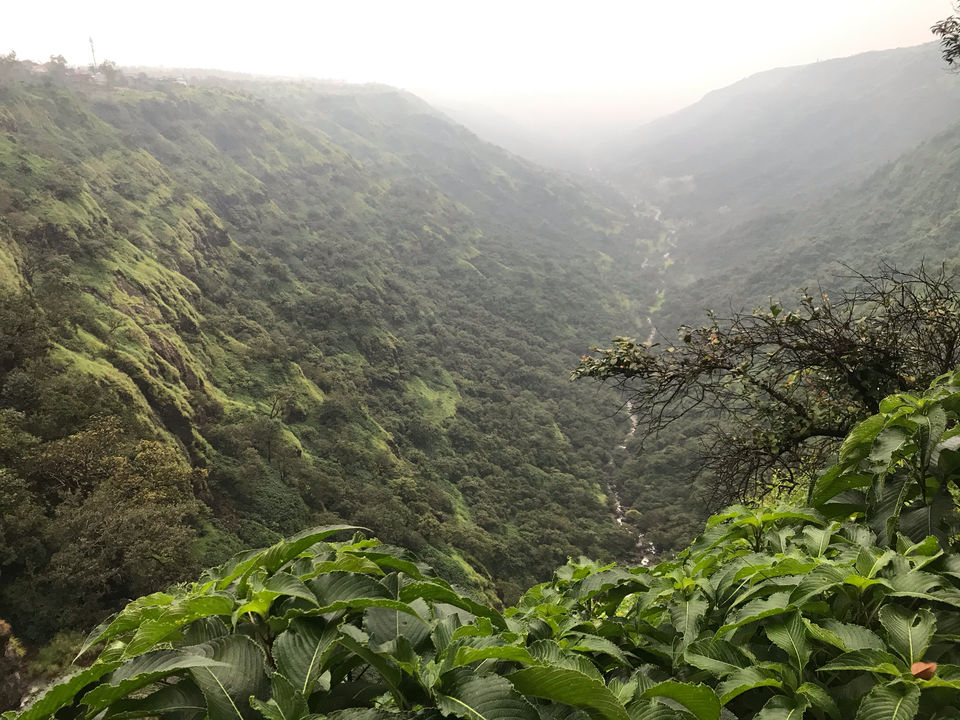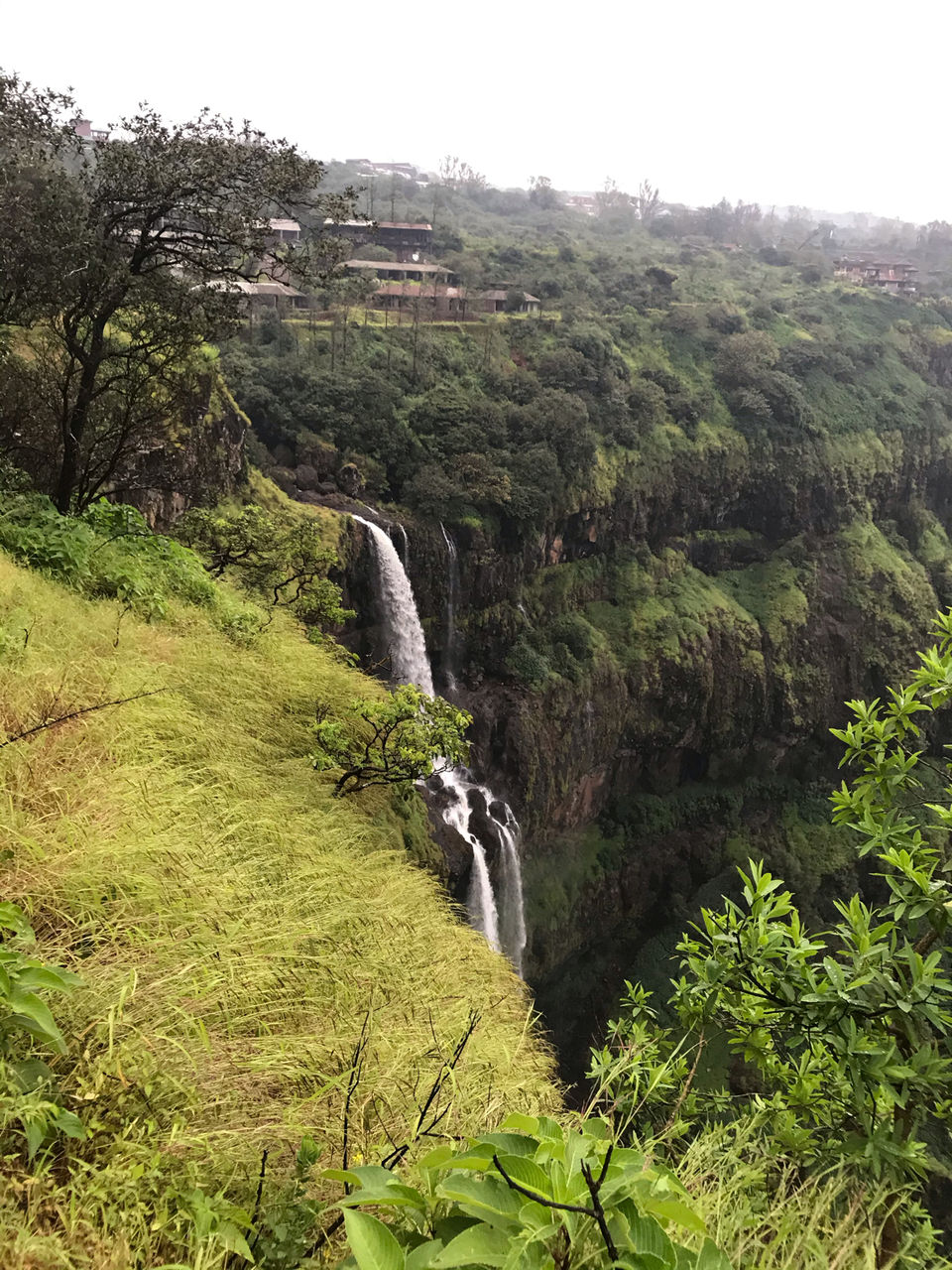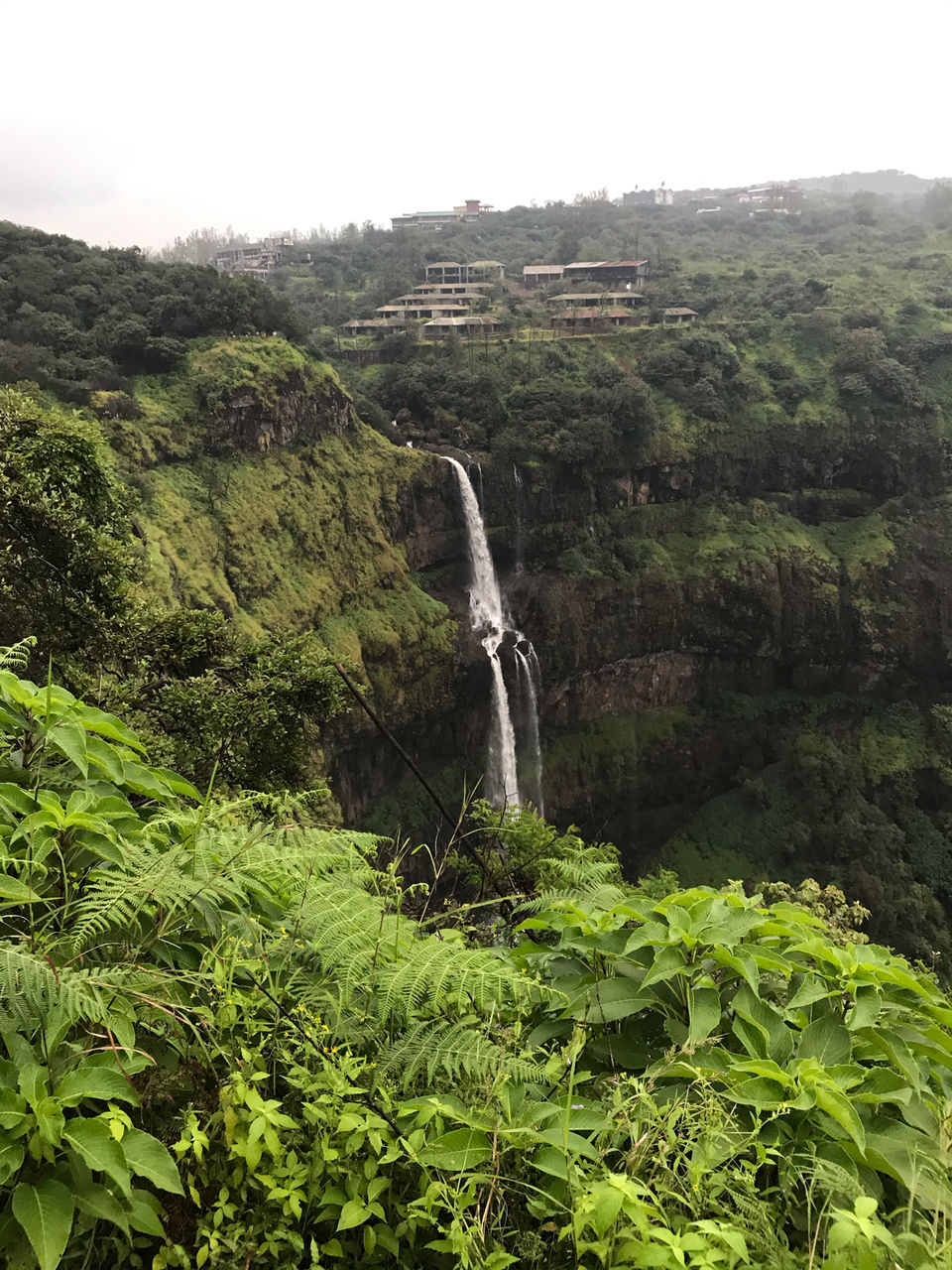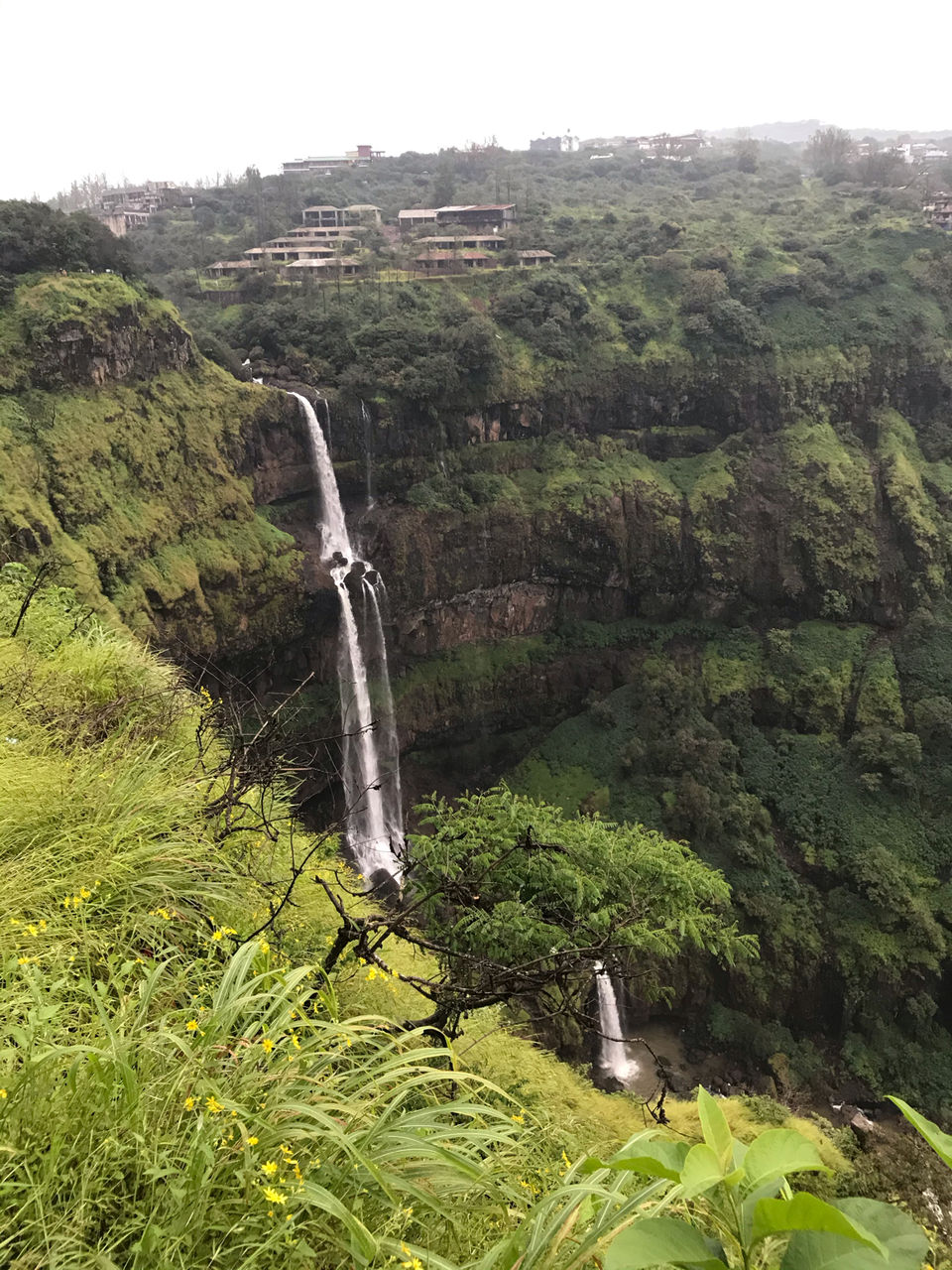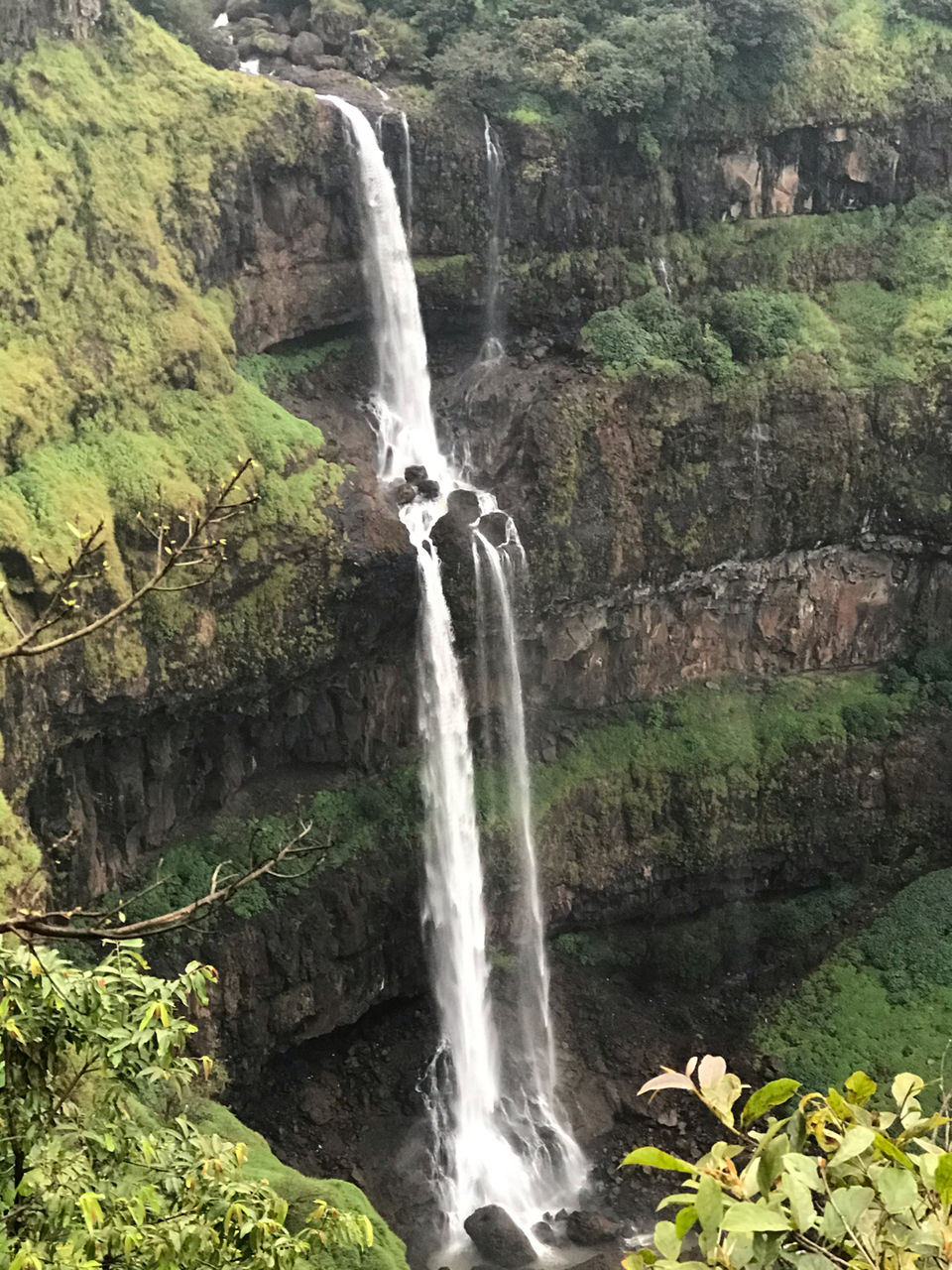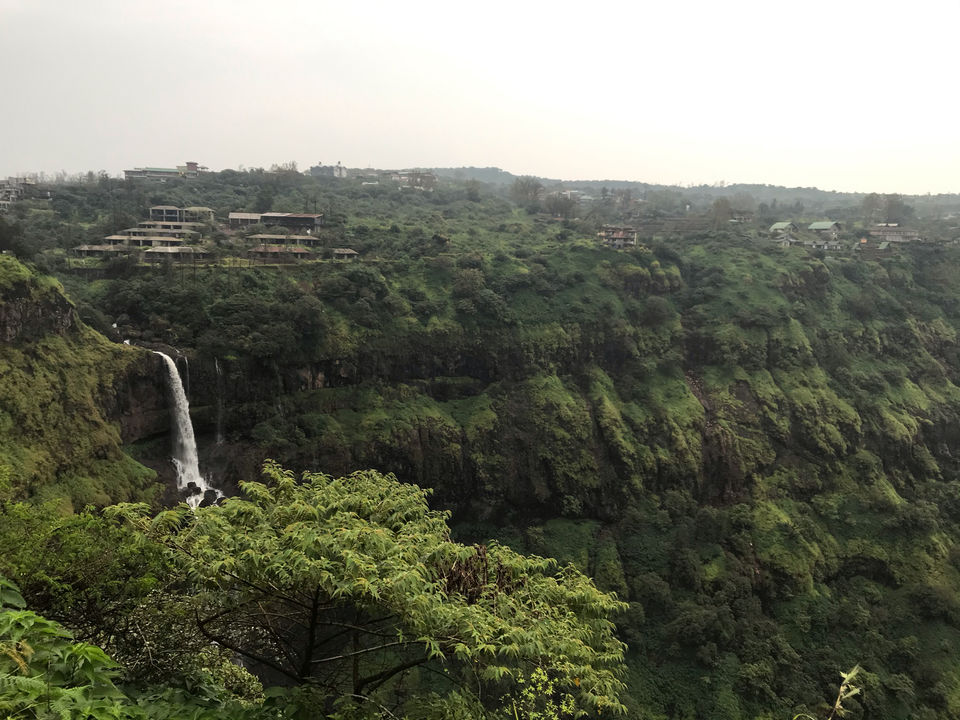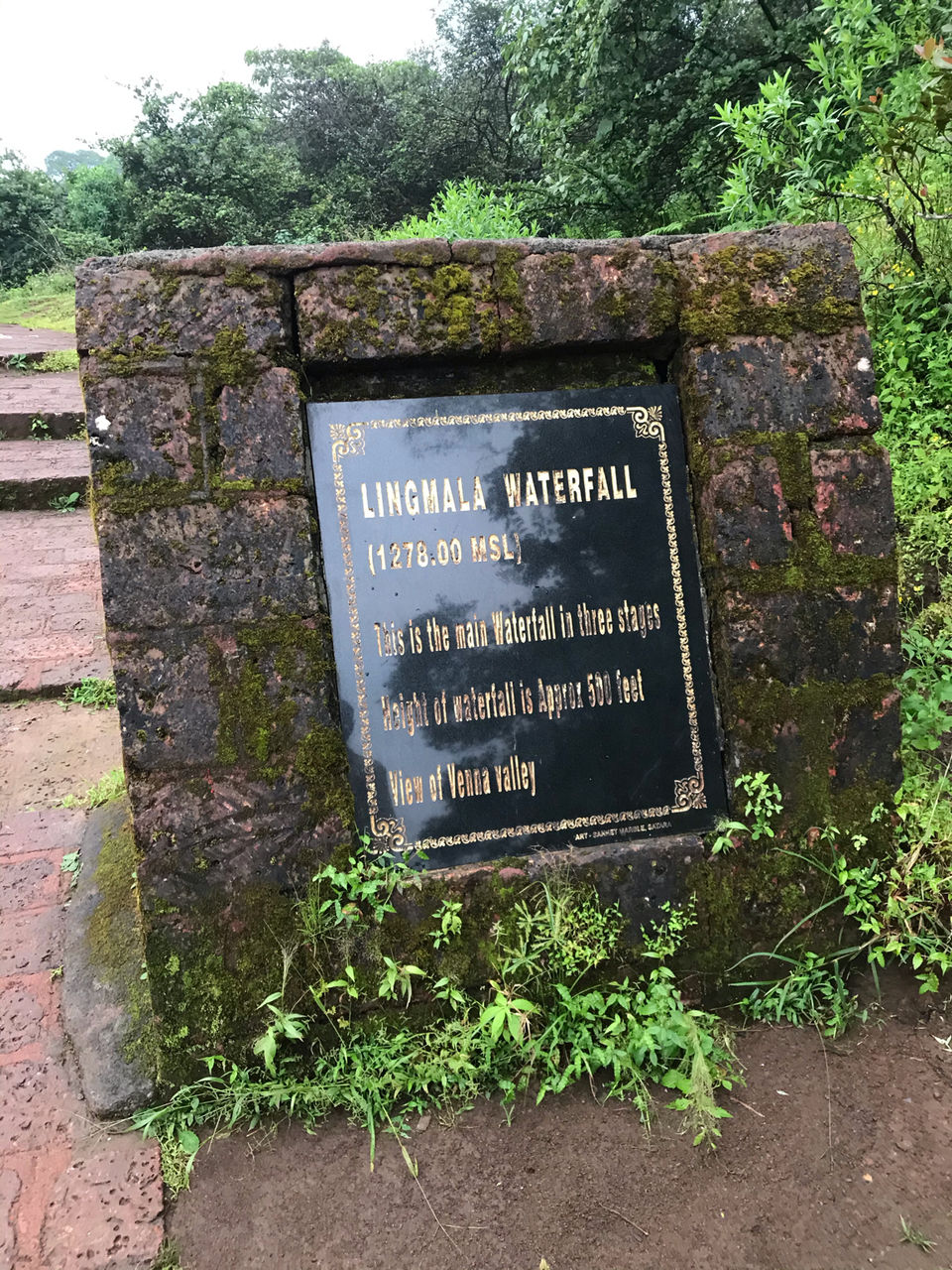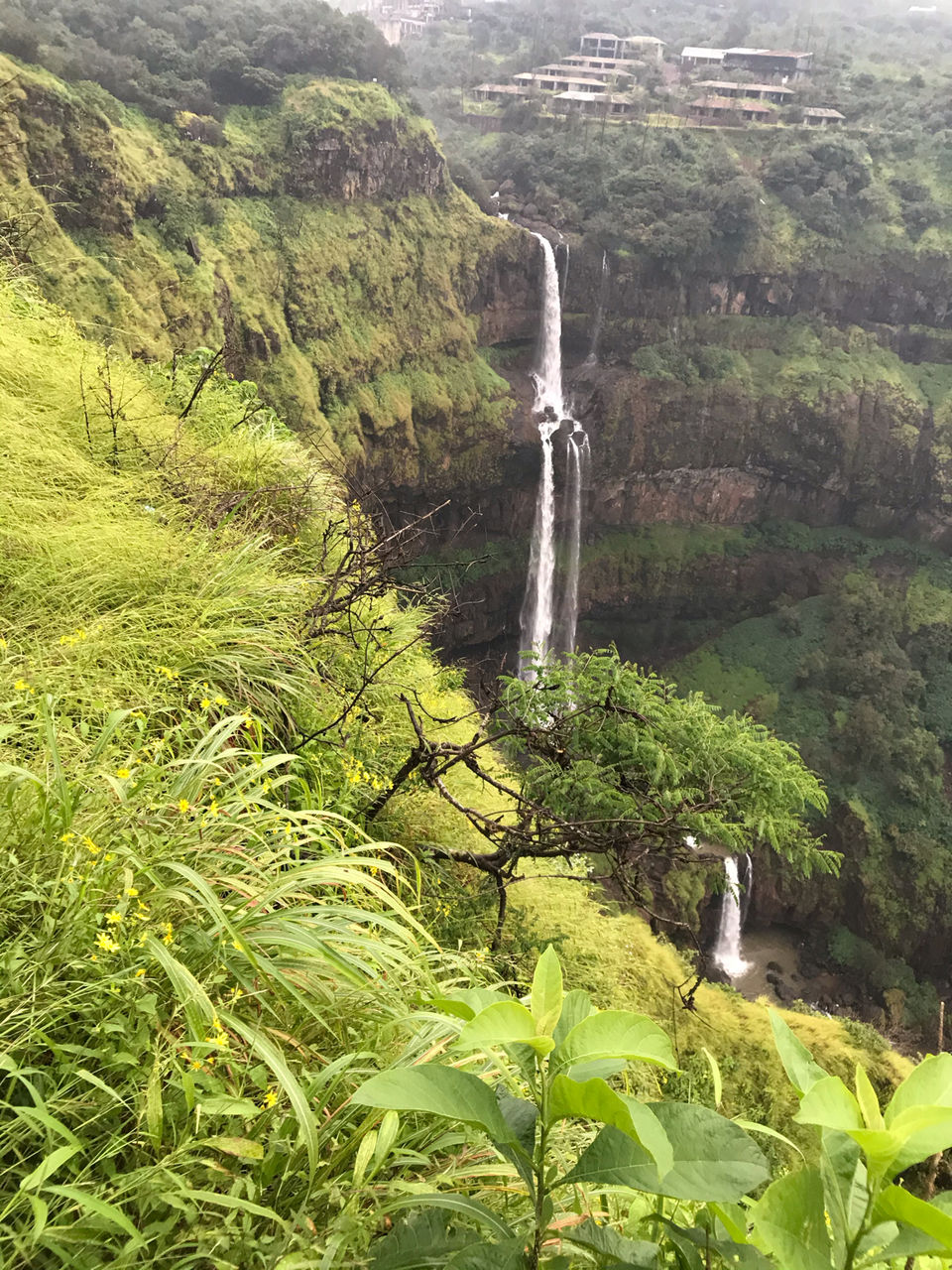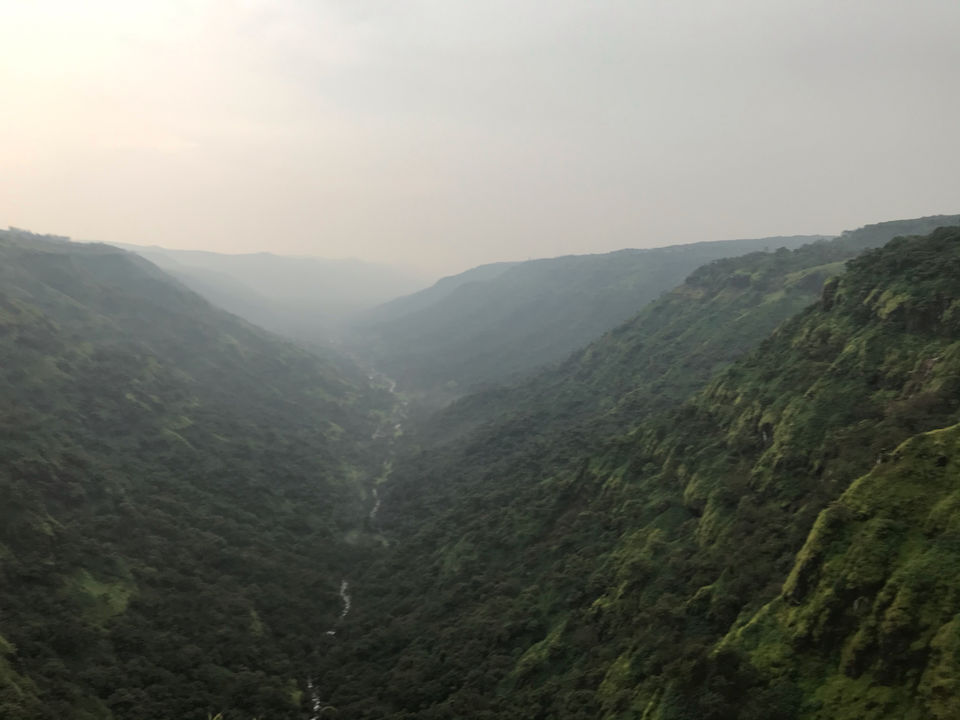 Venna lake -
Venna lake is between Mahabaleshwar and lingmala waterfall road, if someone intrested in boating then can visit otherwise it's ok to visit this point.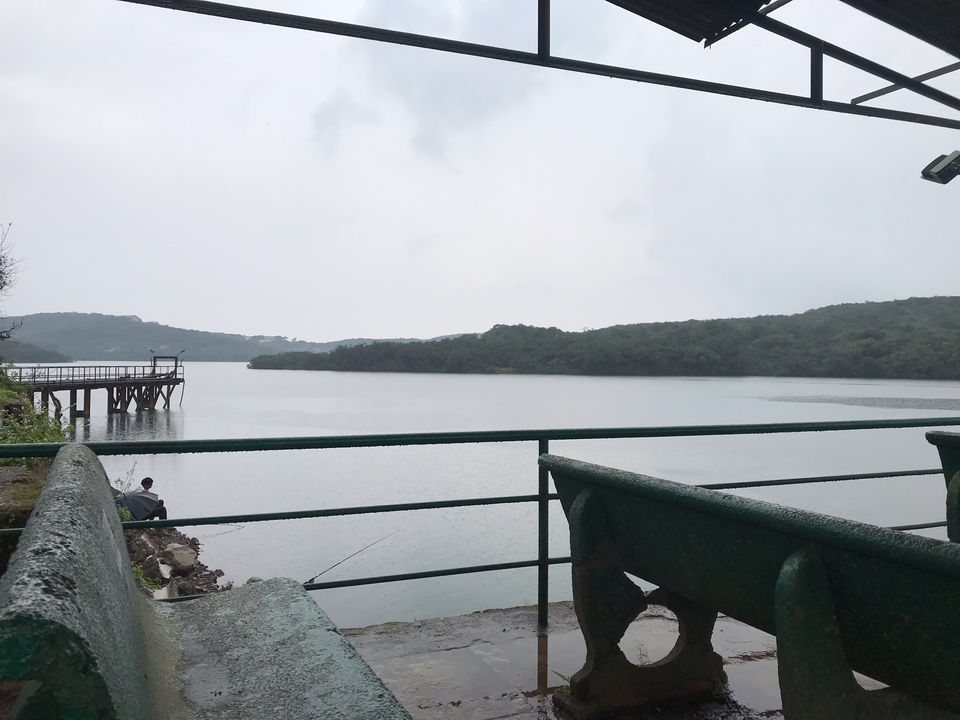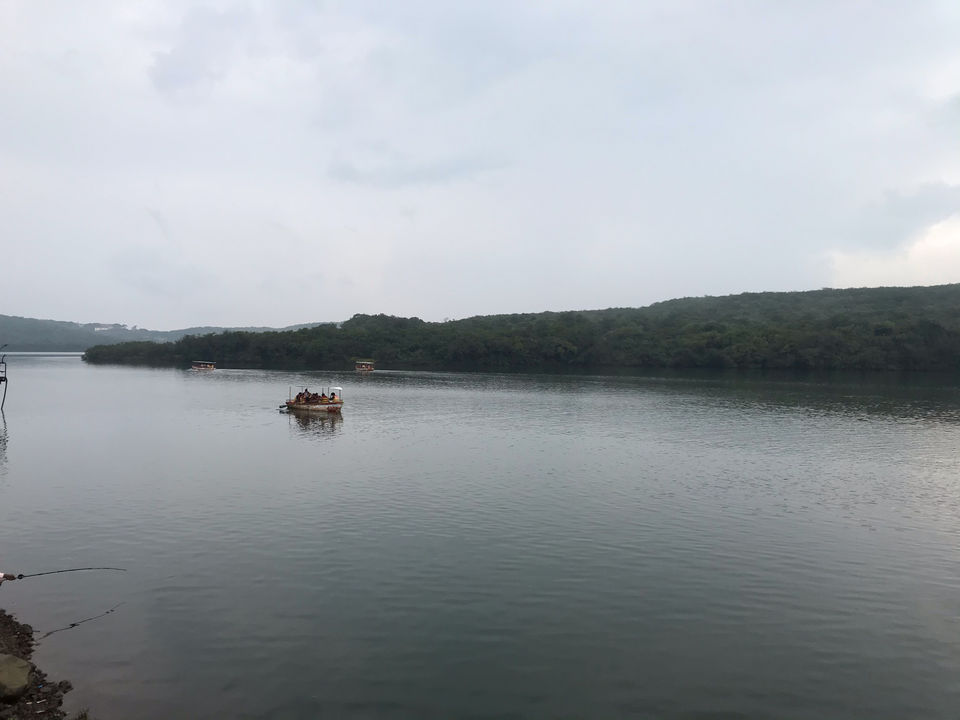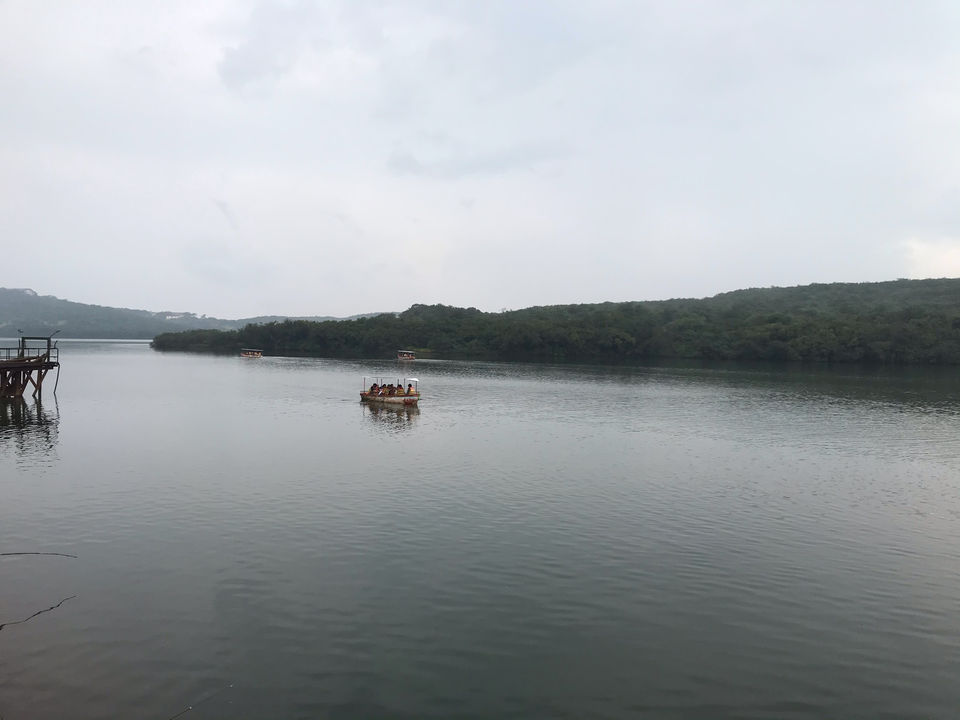 Pratapgarh fort
Little bit far away from Mahabaleshwar,
Easy option to visit is hire texi and cheapest option is to catch MSRTC bus from Mahabaleshwar bus depot, there are two direct buses from Mahabaleshwar bus stand to Pratapgarh fort : 8:45 am and 10:45 am and will return same bus , return bus timing is 9:45 am and 11:45 am and approx 5pm (subject to confirm) from Pratapgarh fort.
No entry fee,
Main attraction- Shivaji Maharaj statue, Kedarnath Mahadev temple, Maa Bhavani mataji temple, fort , etc. worth to visit this place,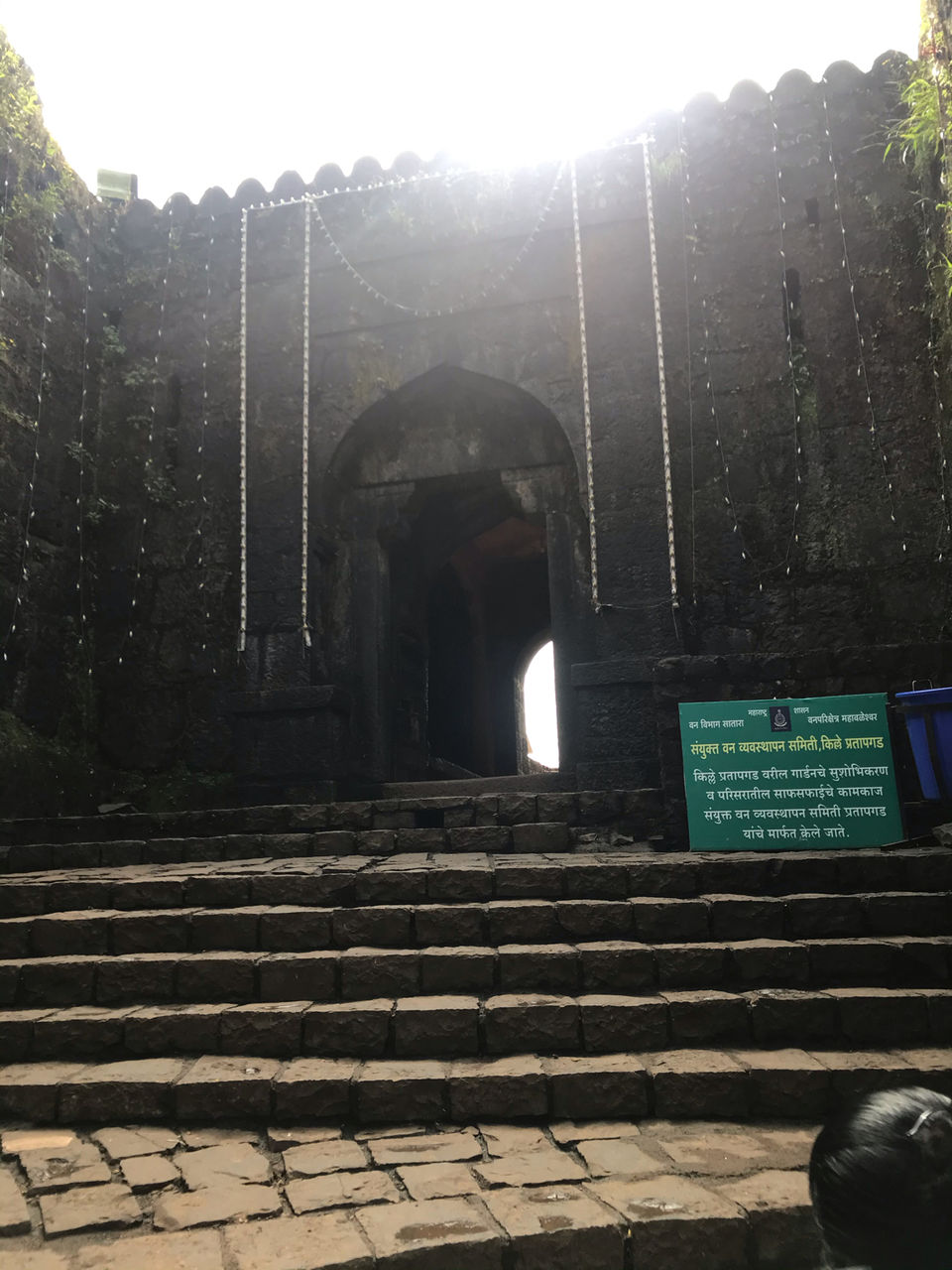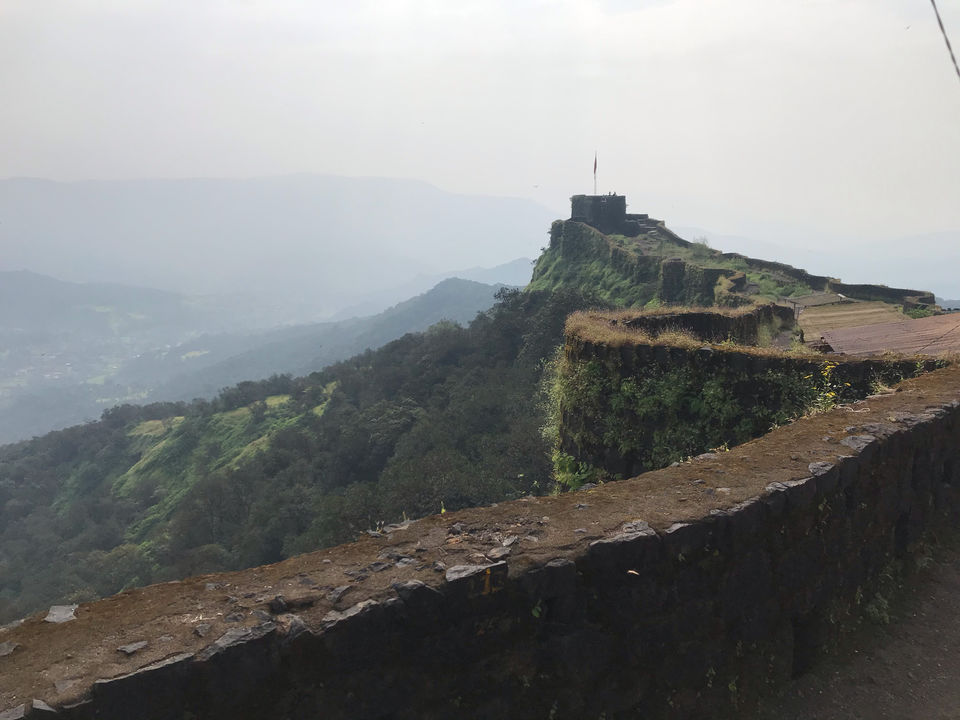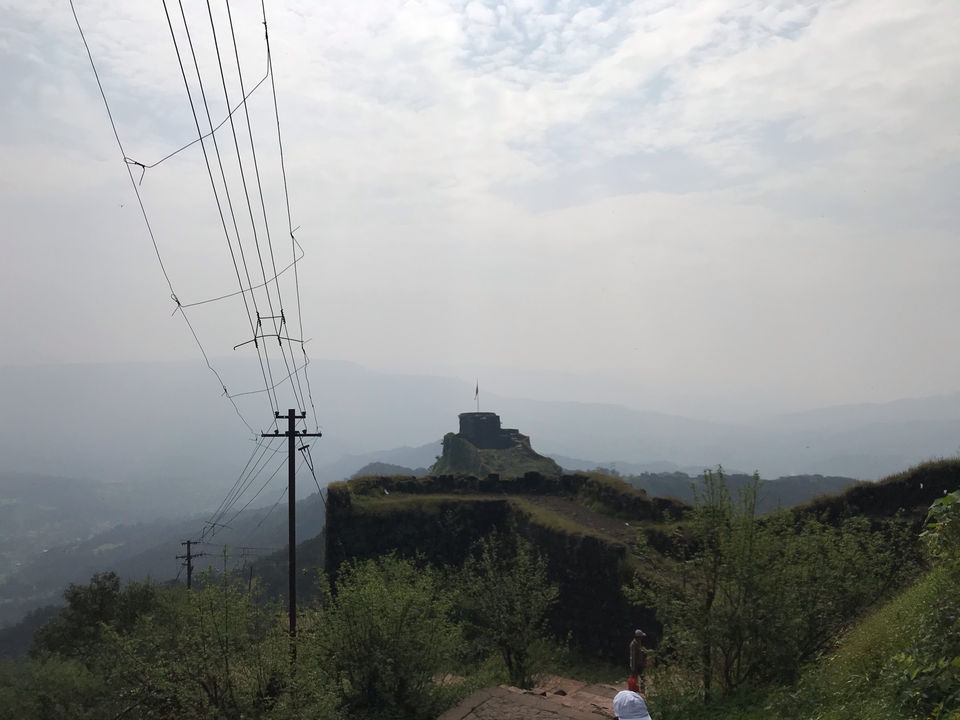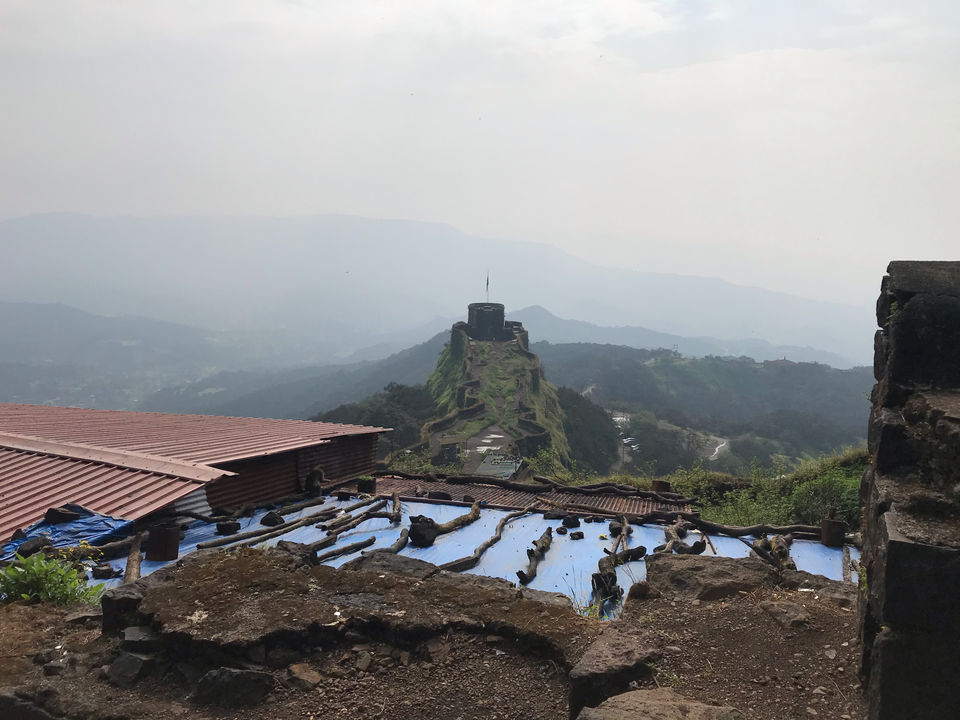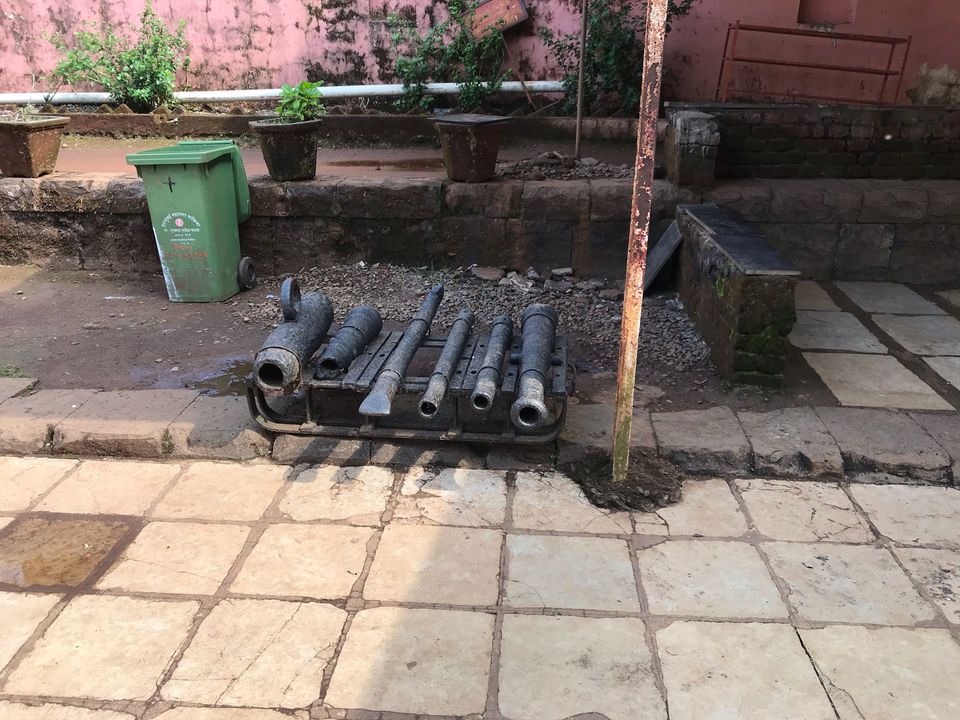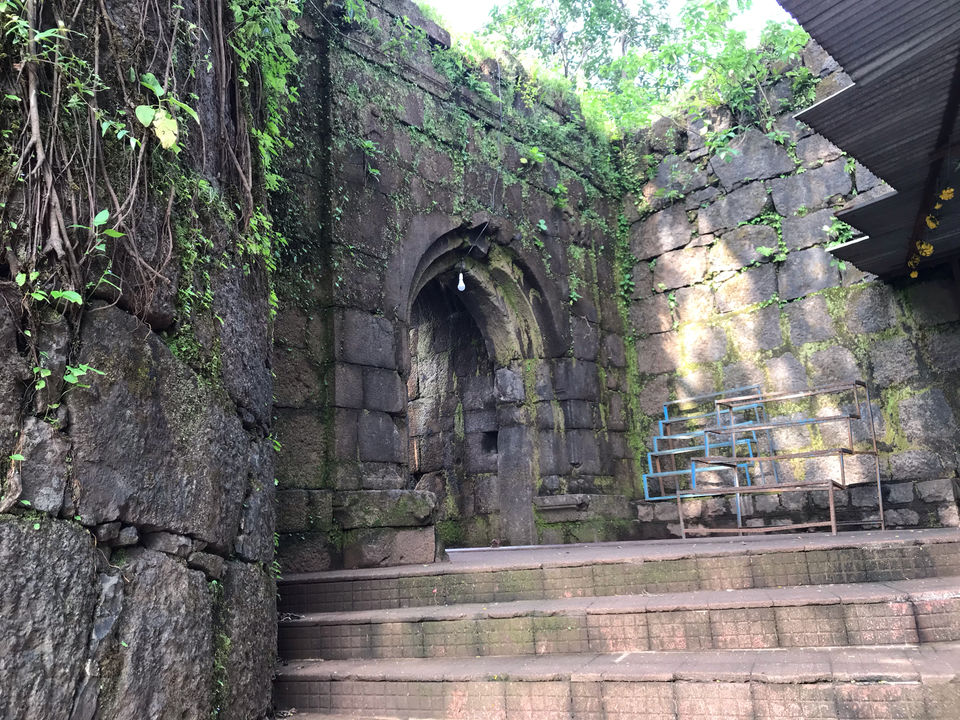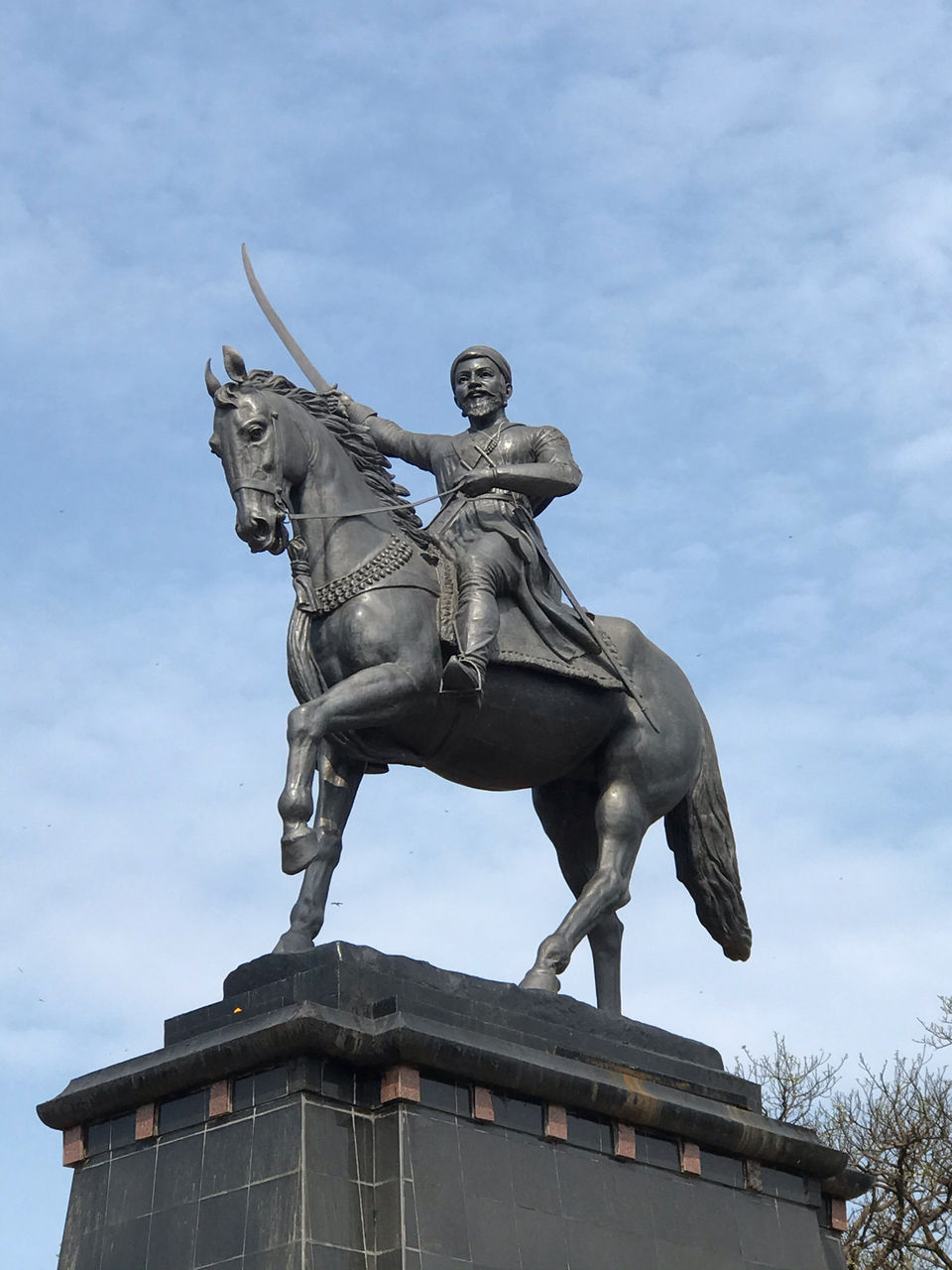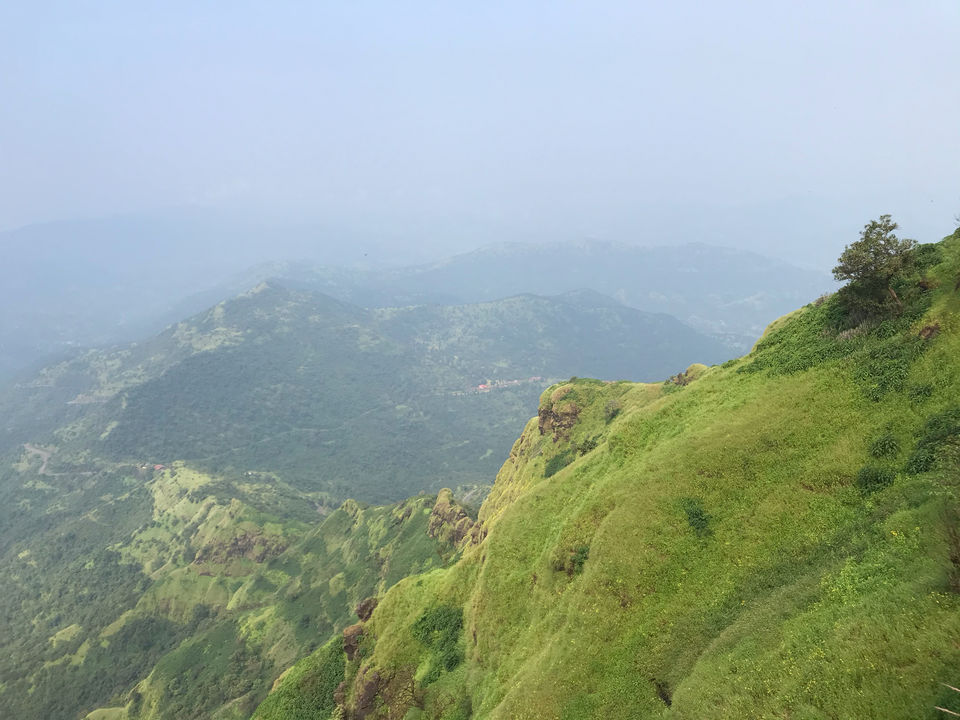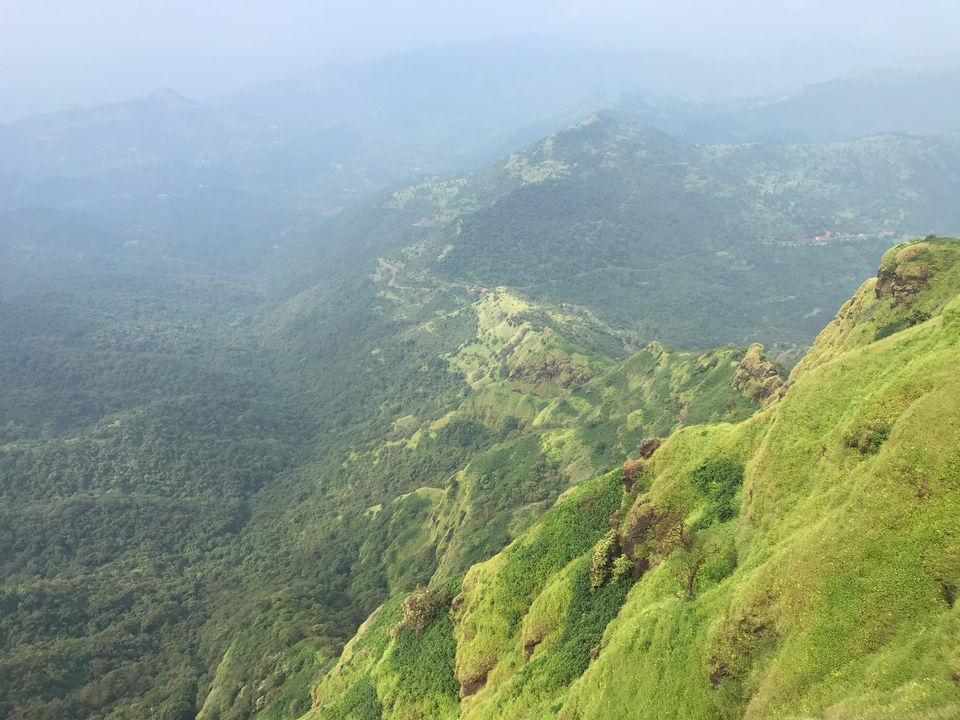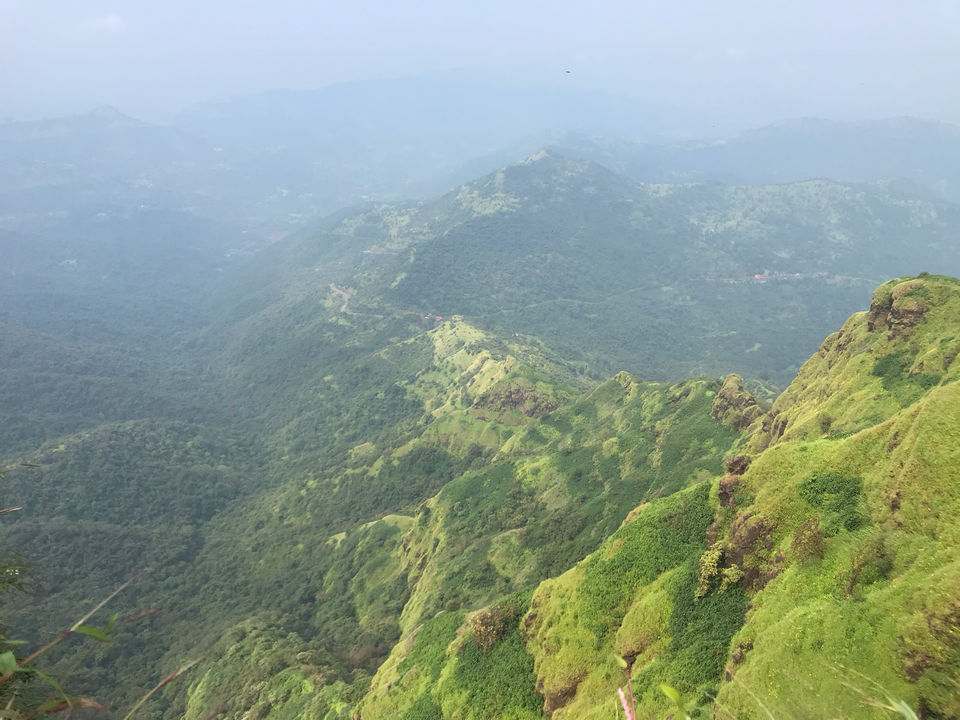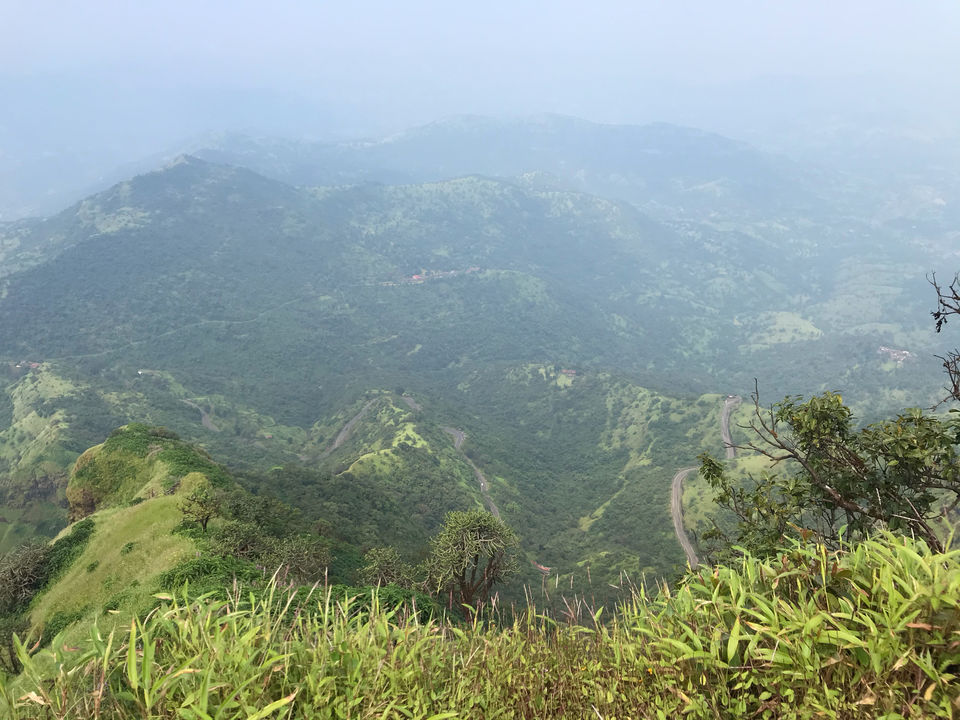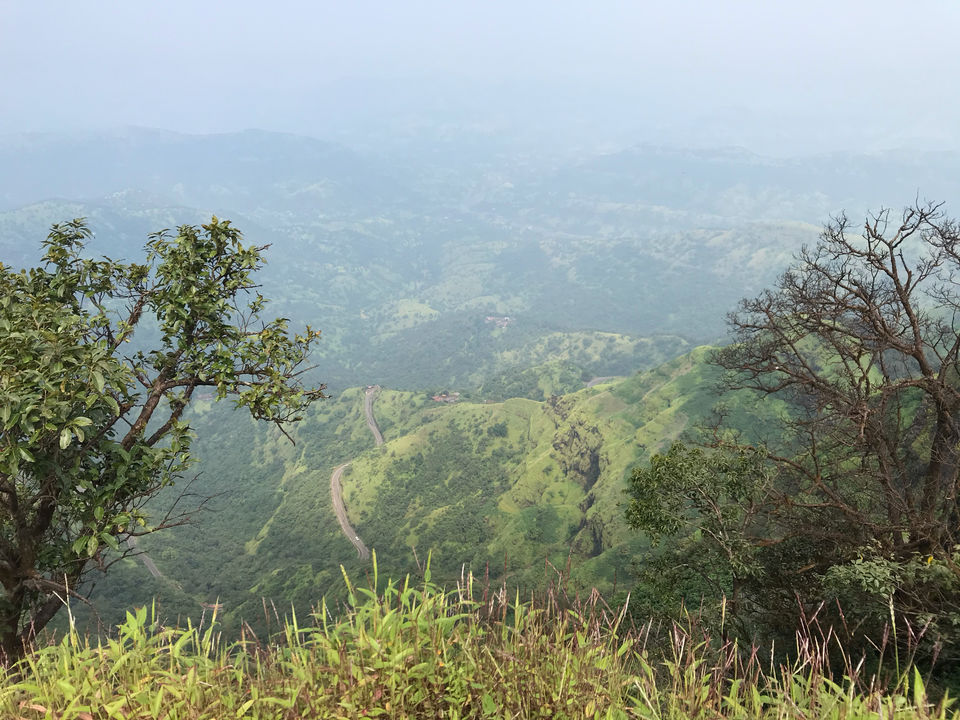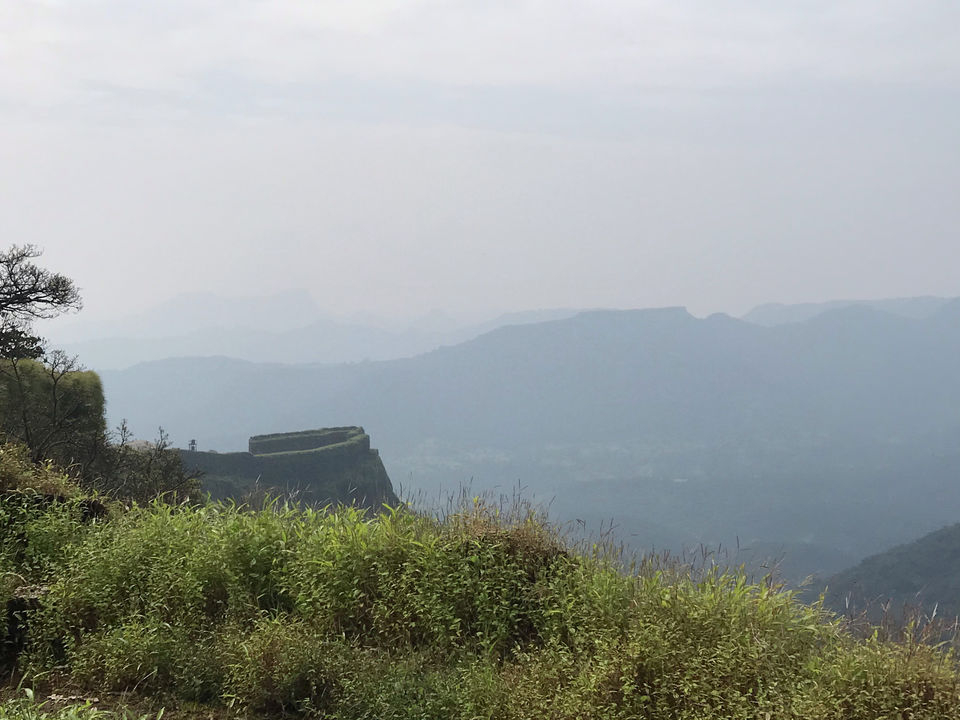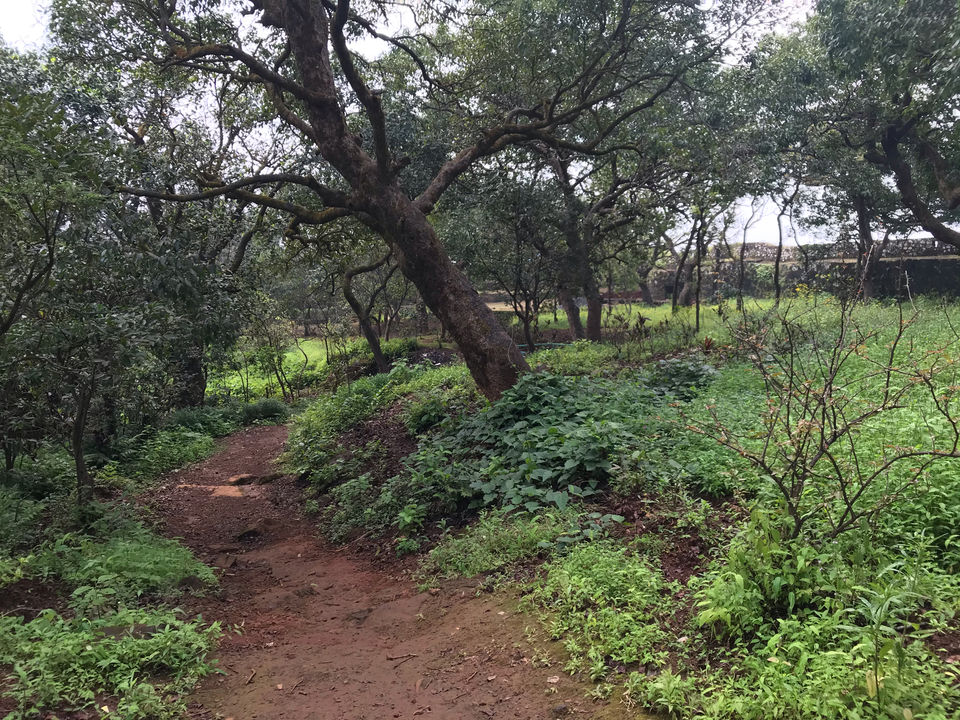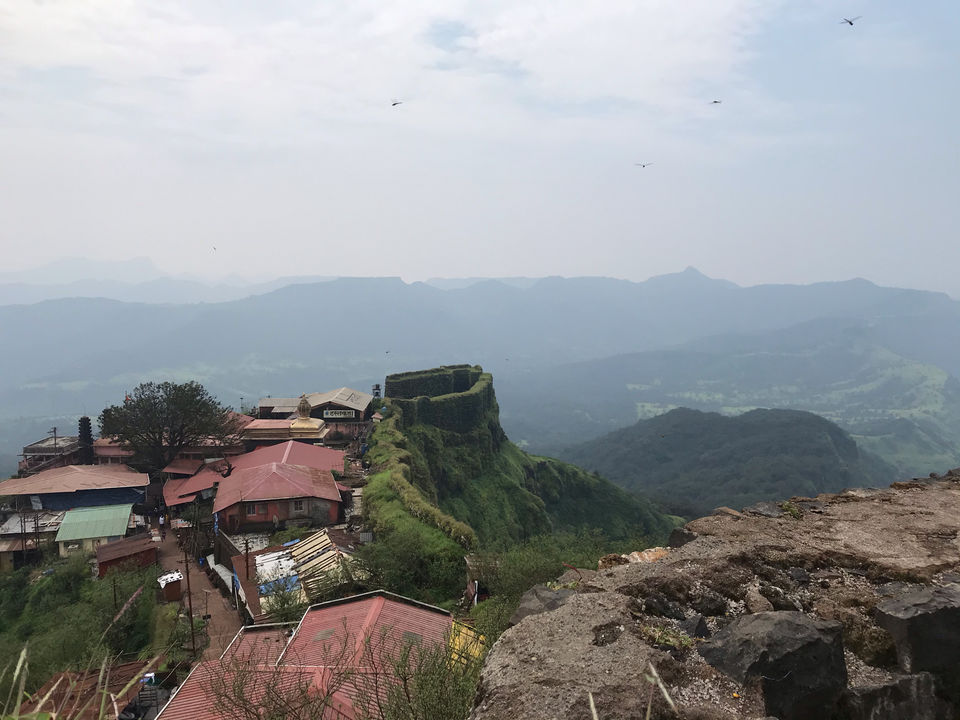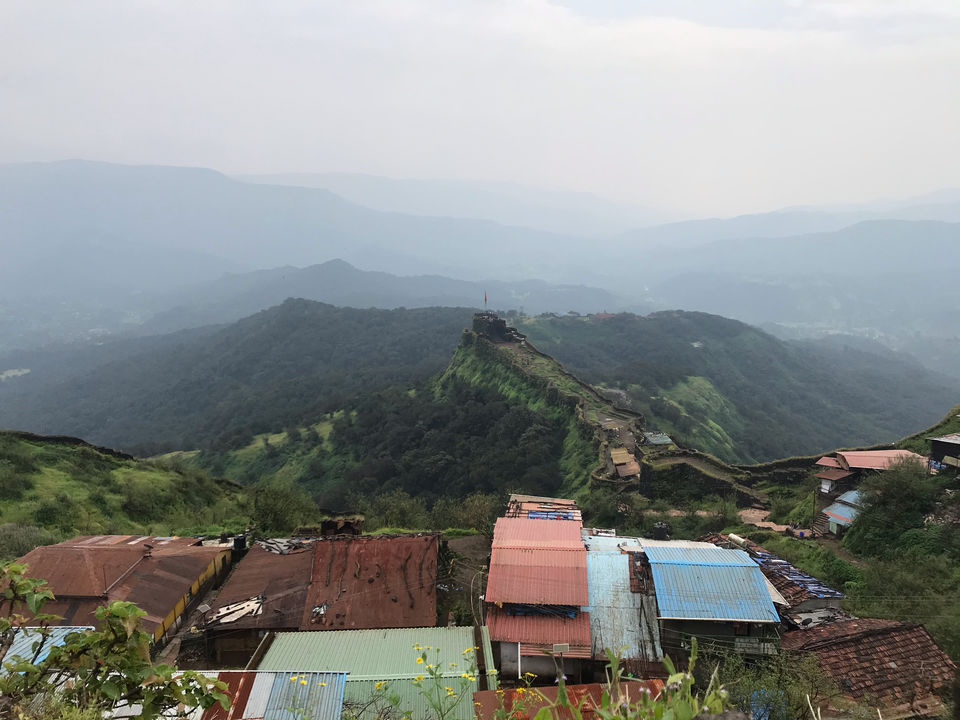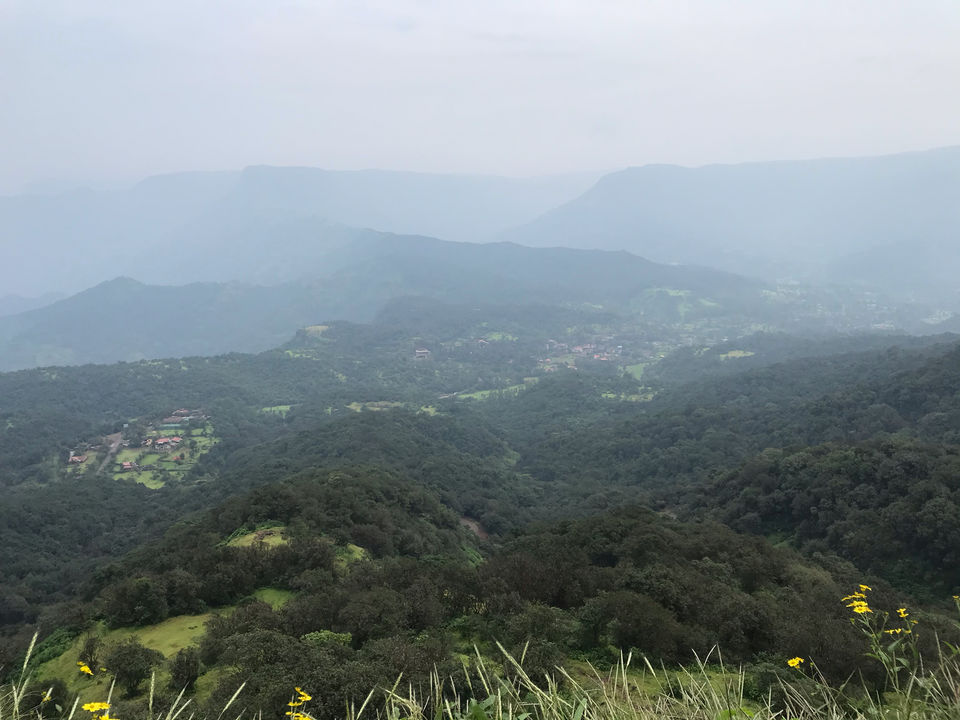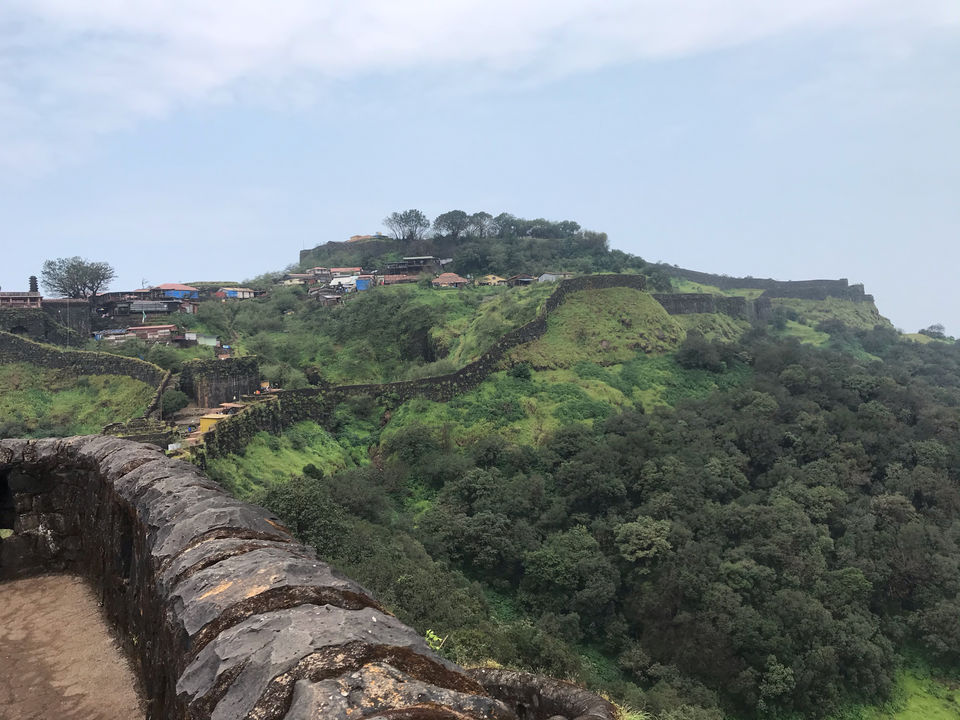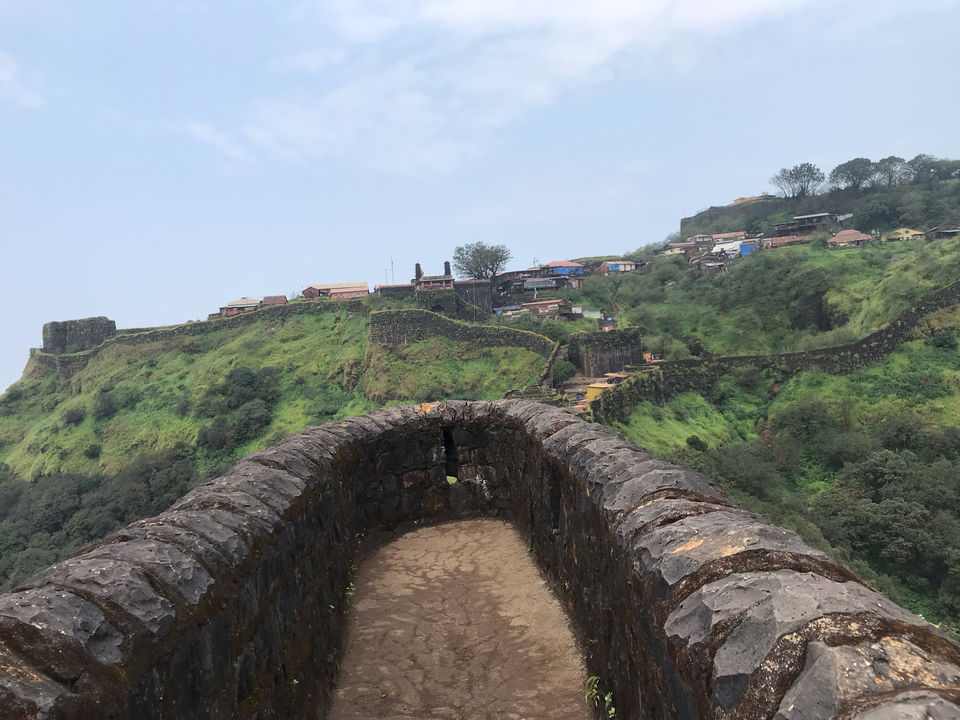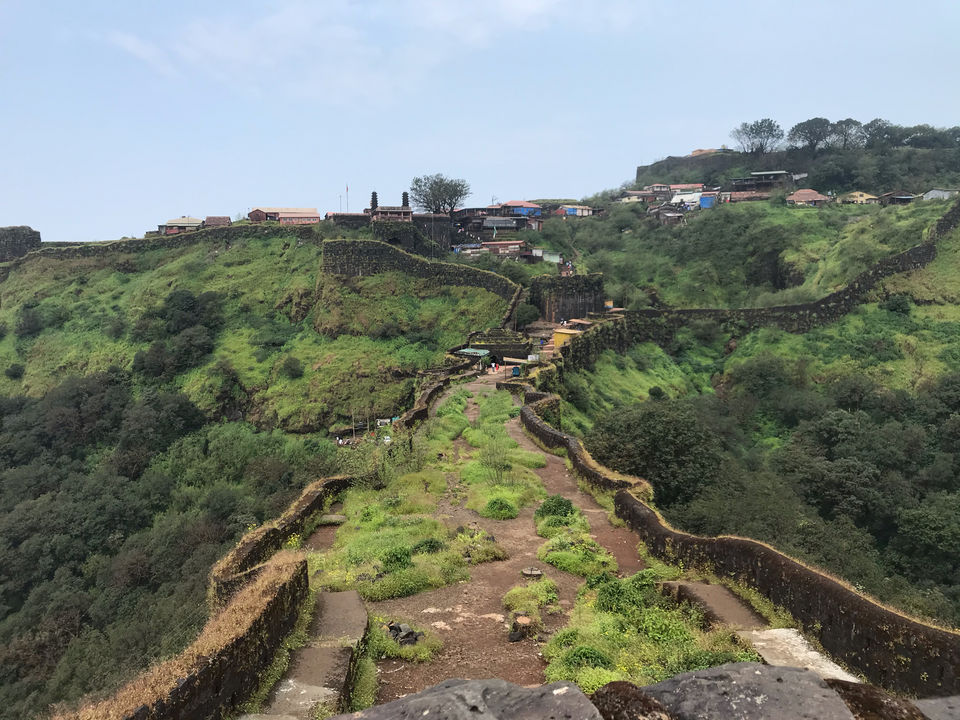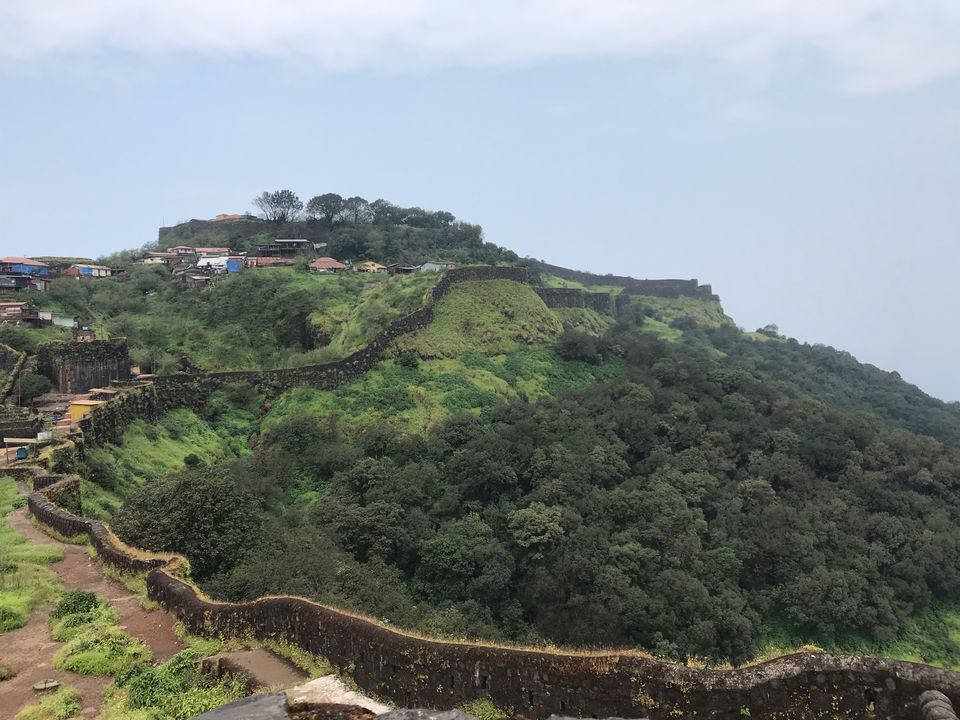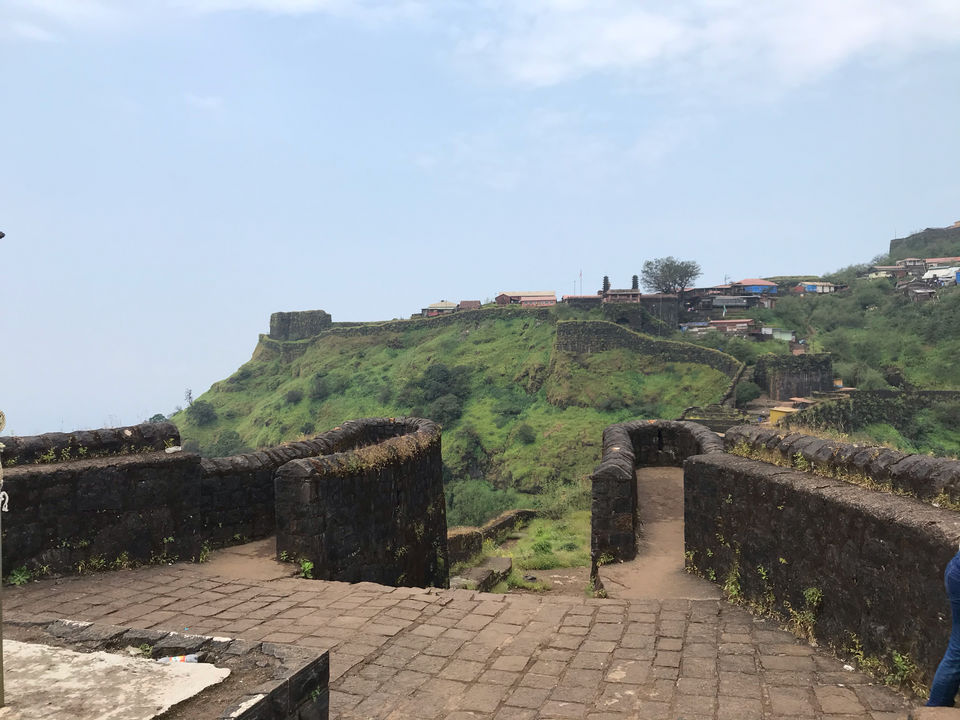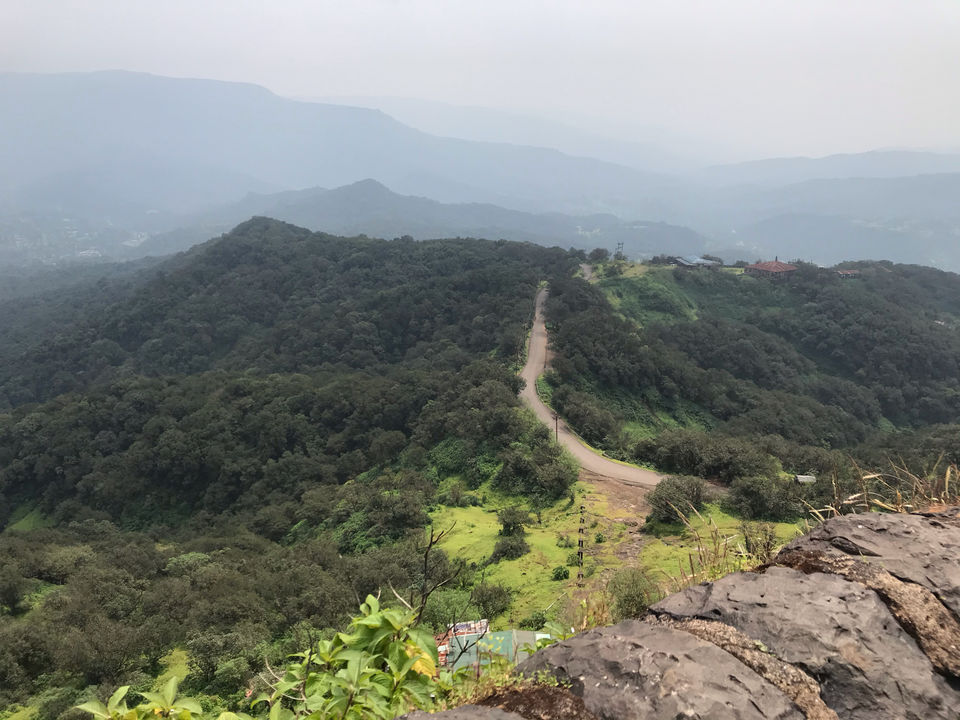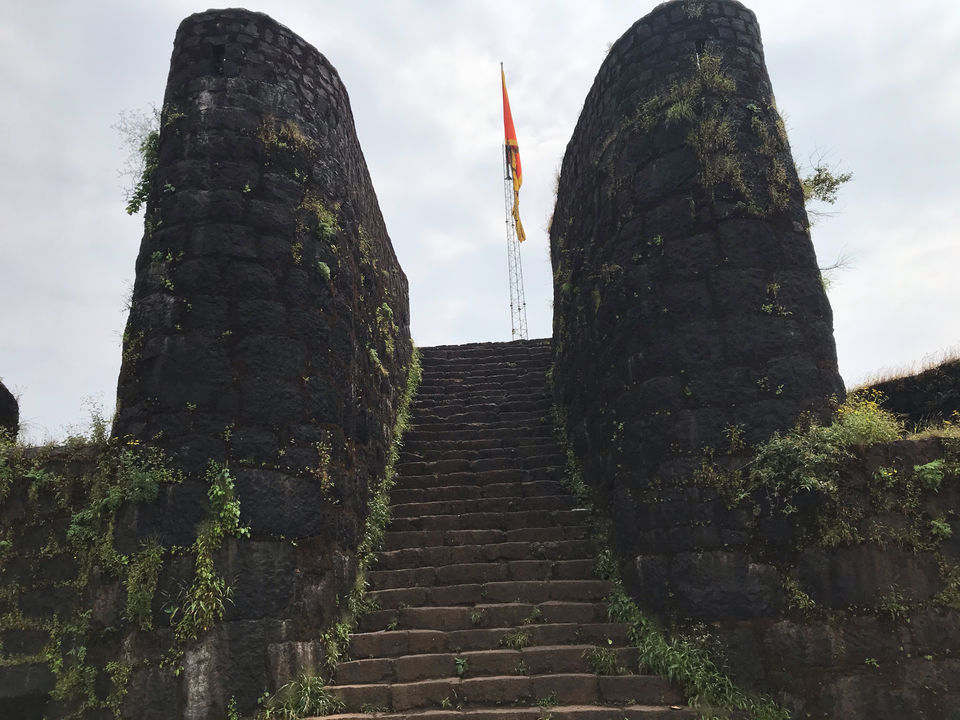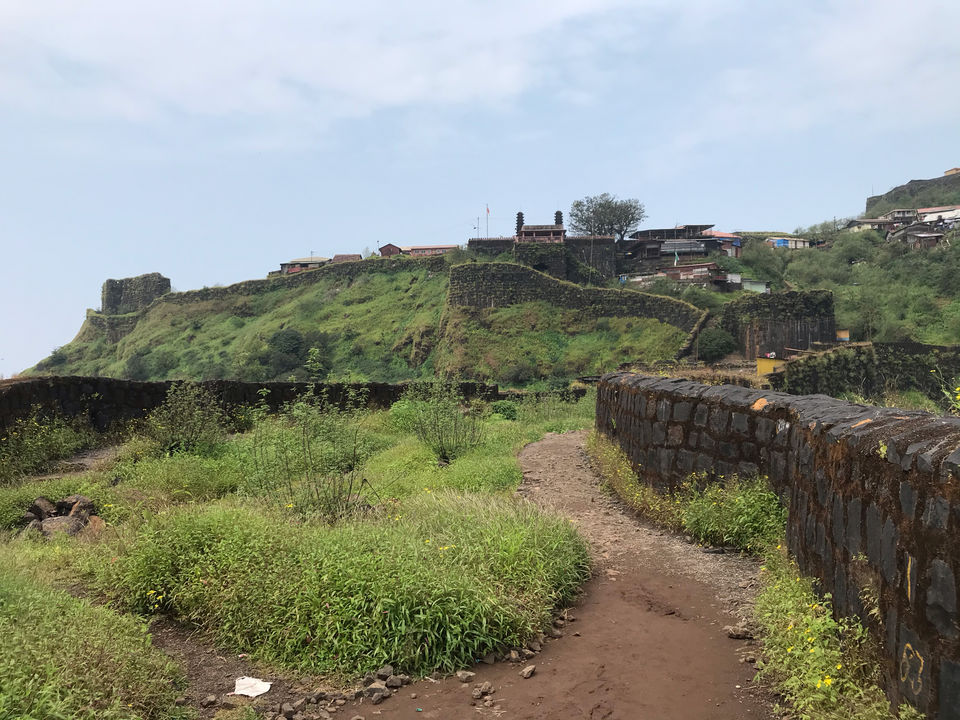 Dhobi waterfall, Lodwik point and elephant head point,
Above three points are on one road only,
Avoid to go Dhobi waterfall because it is in very dense forest so avoid it but we enjoyed a lot in it , there is no official road to go dhobi waterfall but we took risk and enjoyed but seriously not safe to visit this place specially for solo travellers can take risk in groups, but someone said me forest guards will not allow to go there but for us there were no guard and we visited...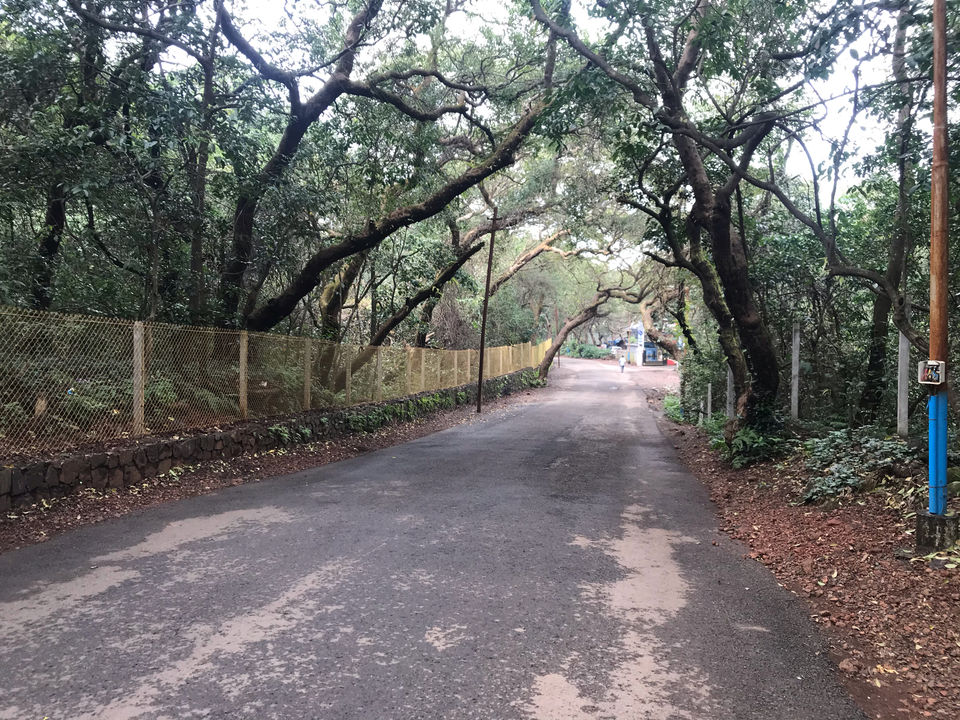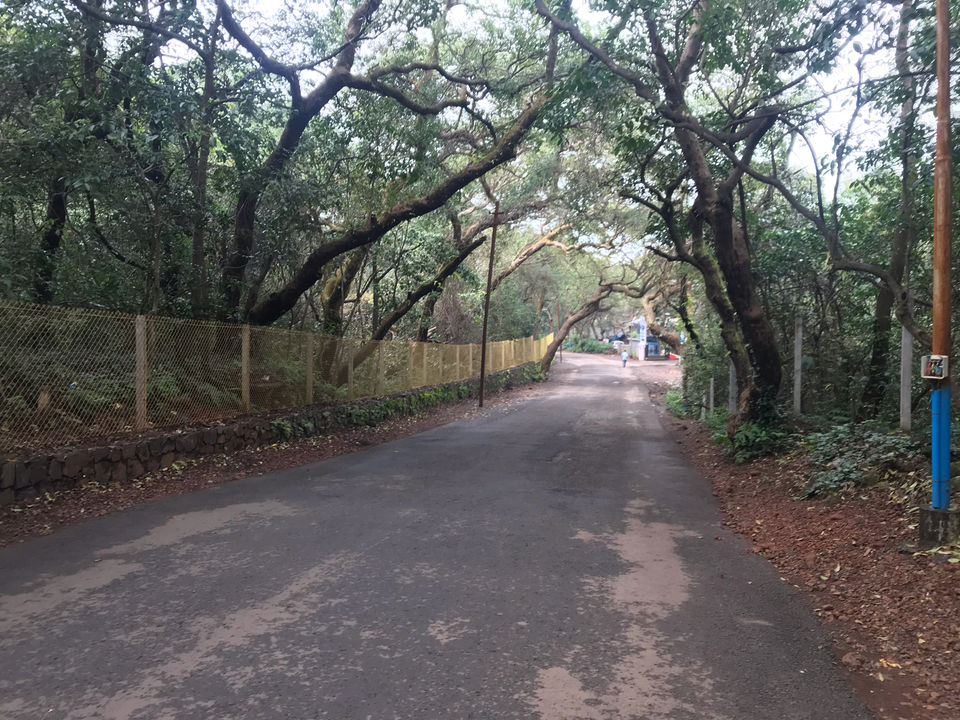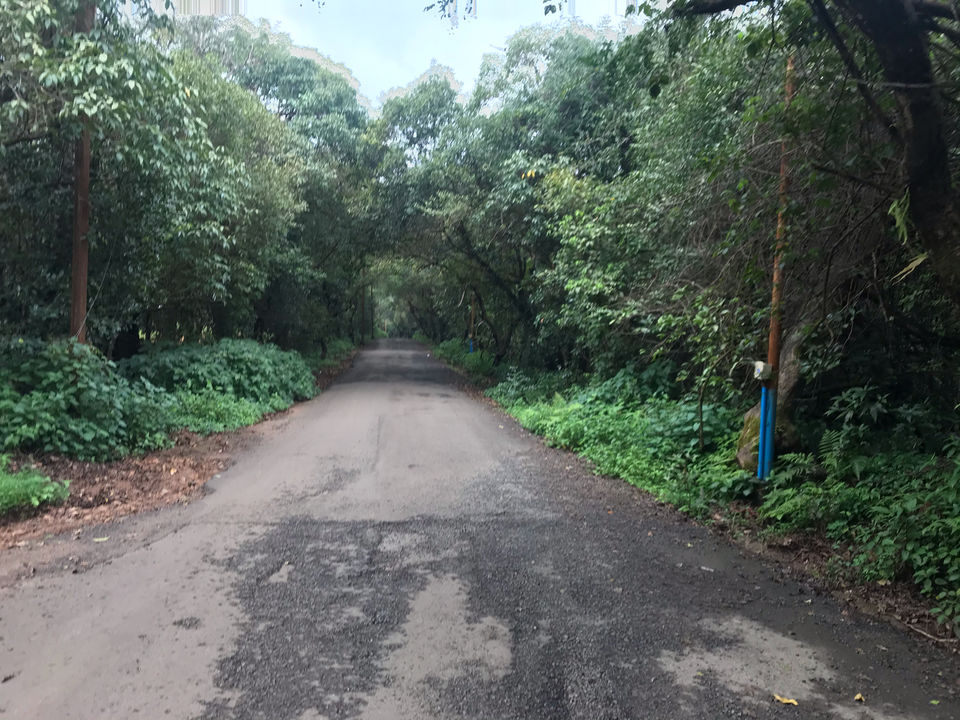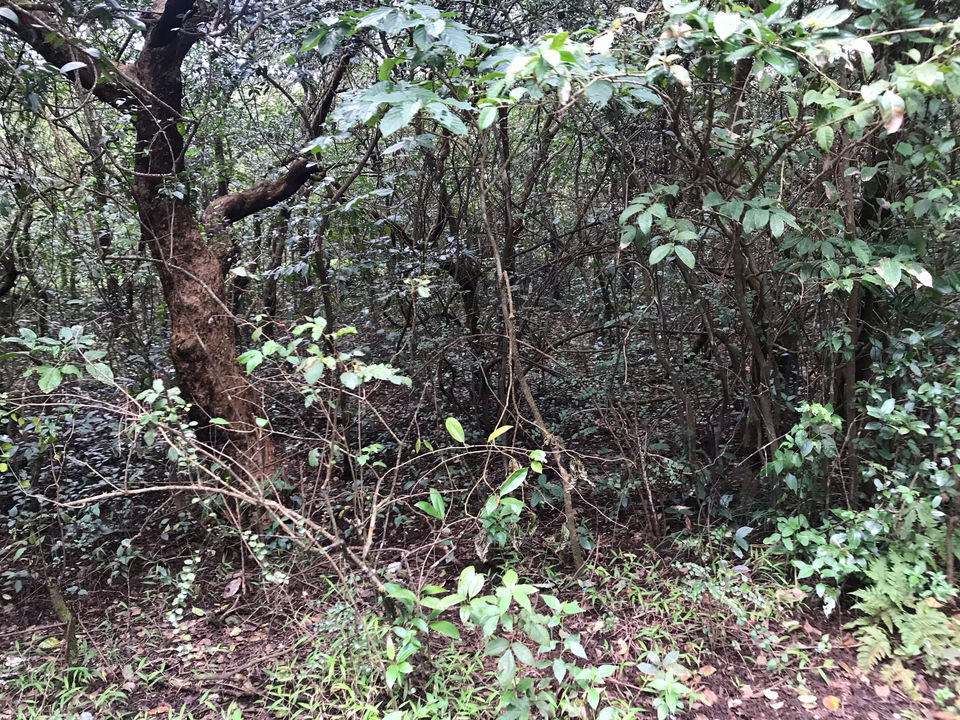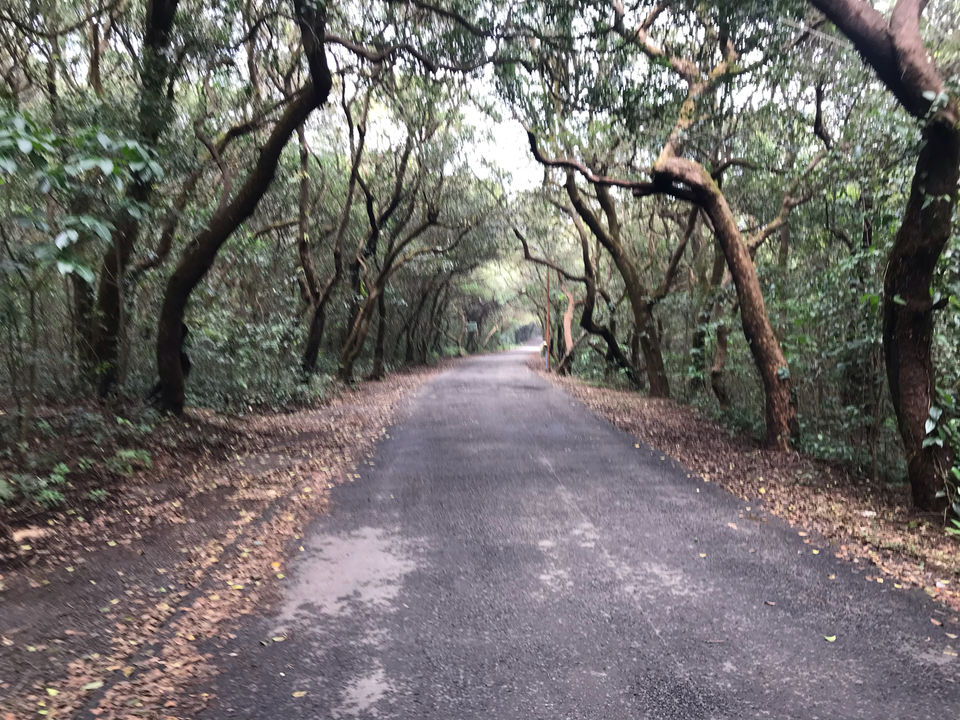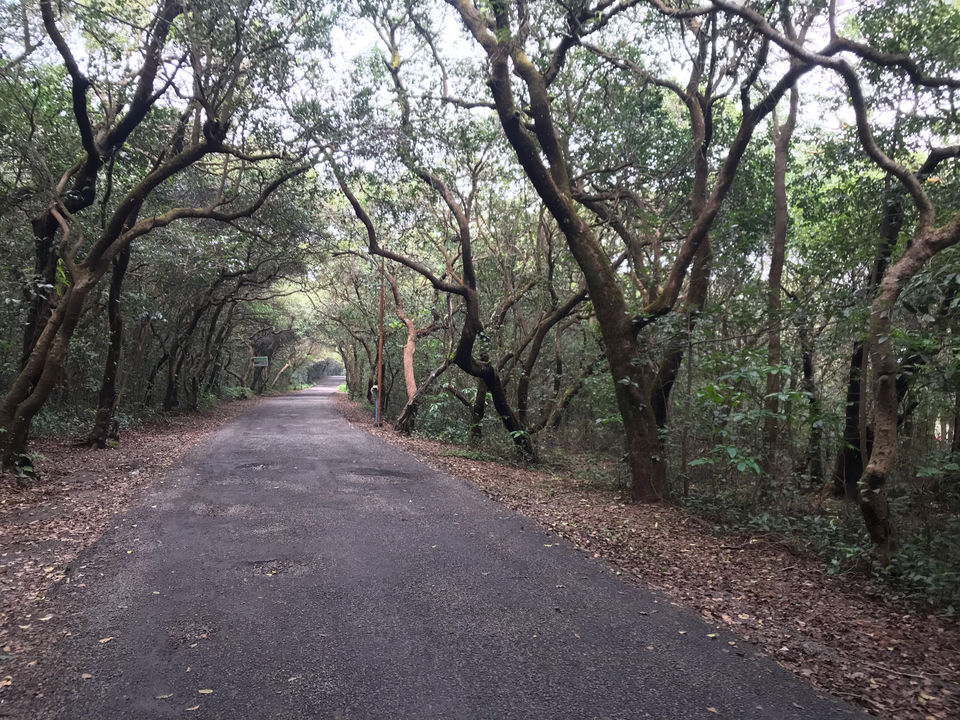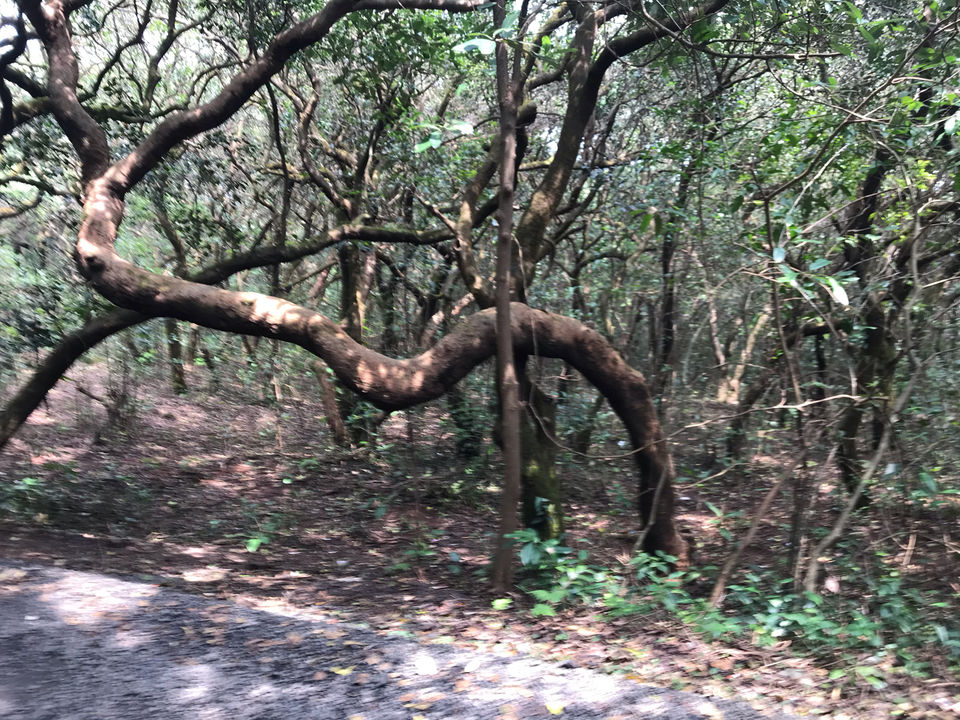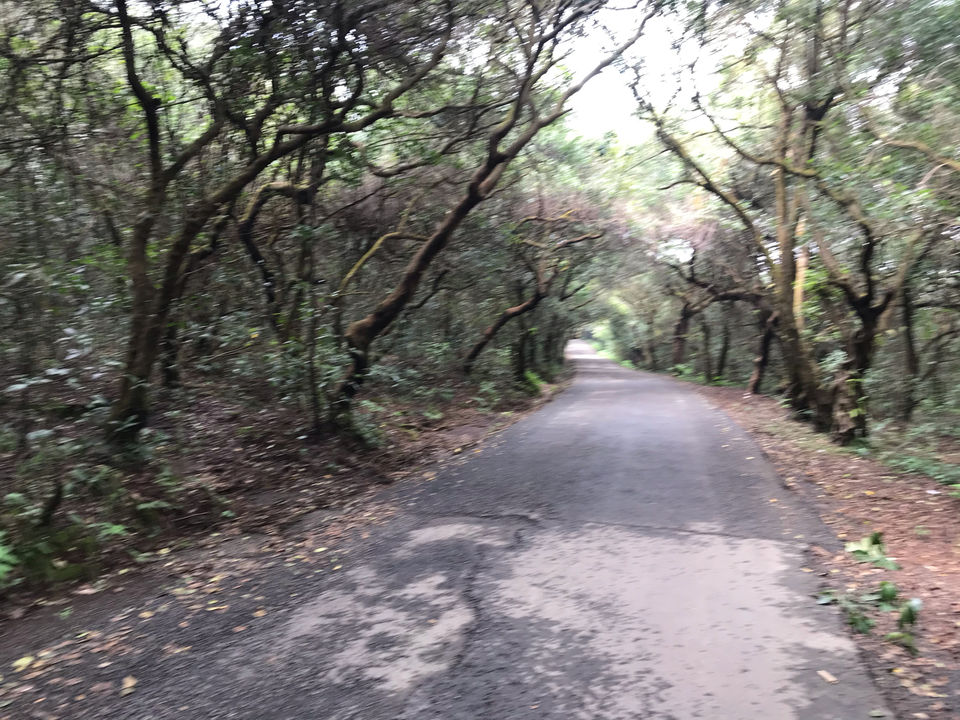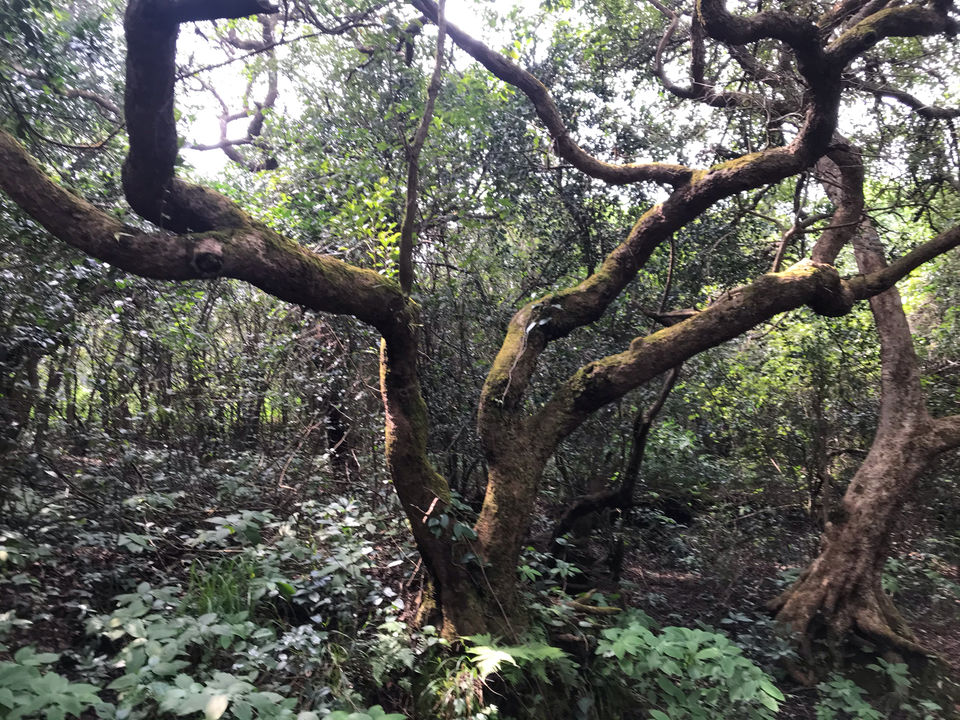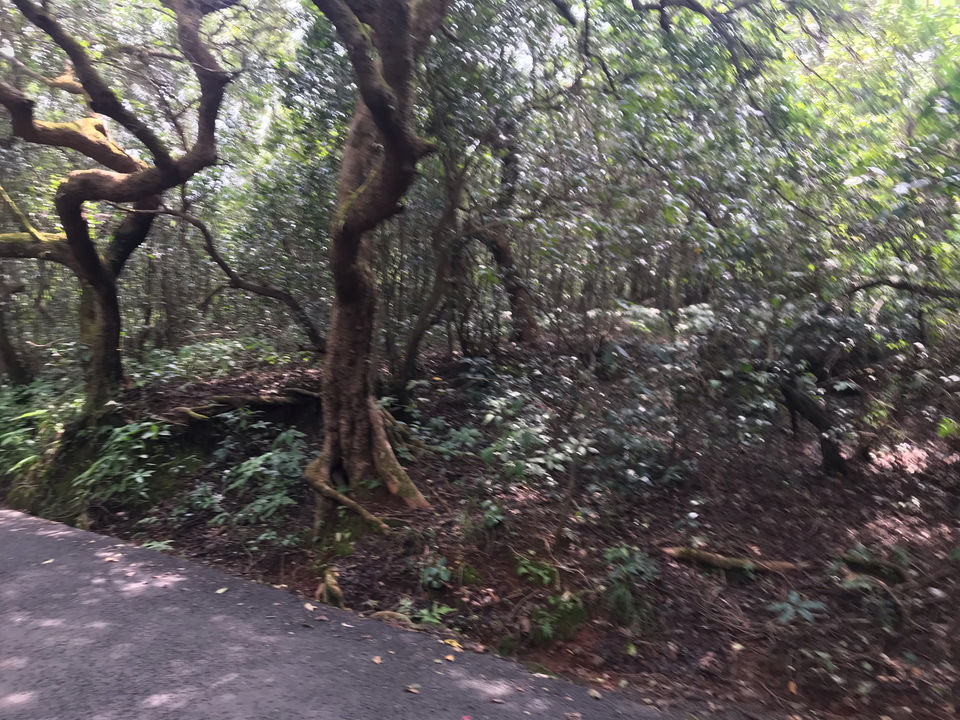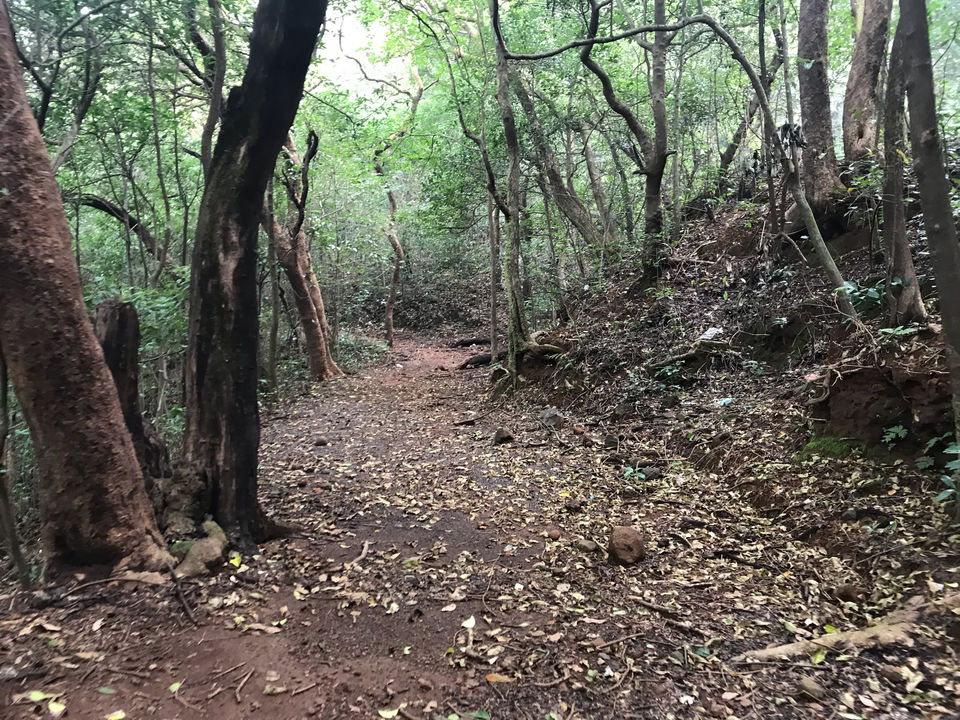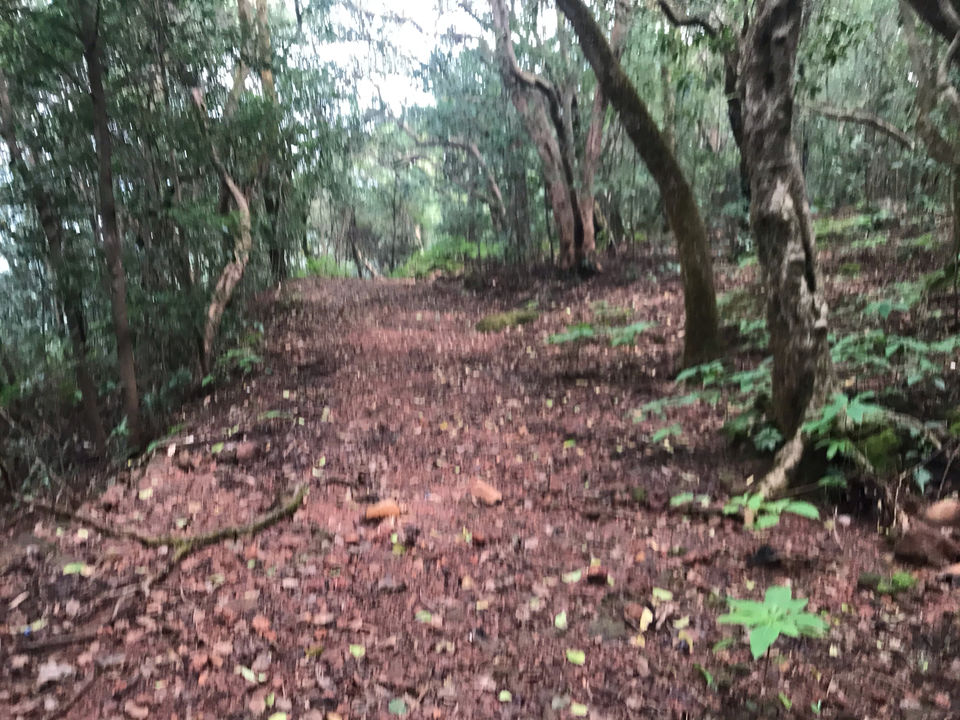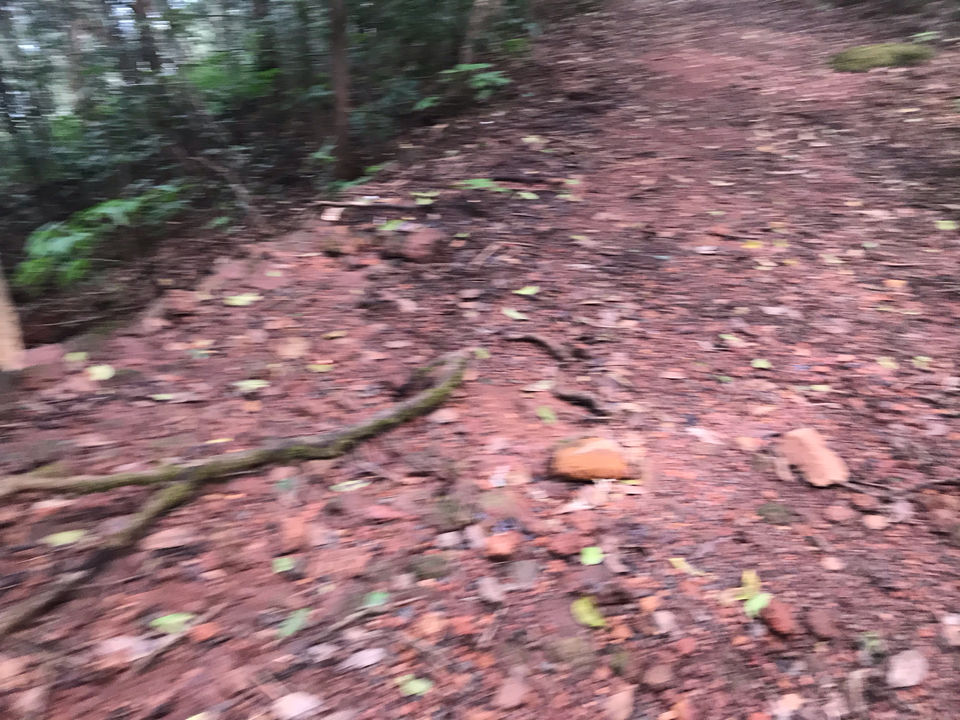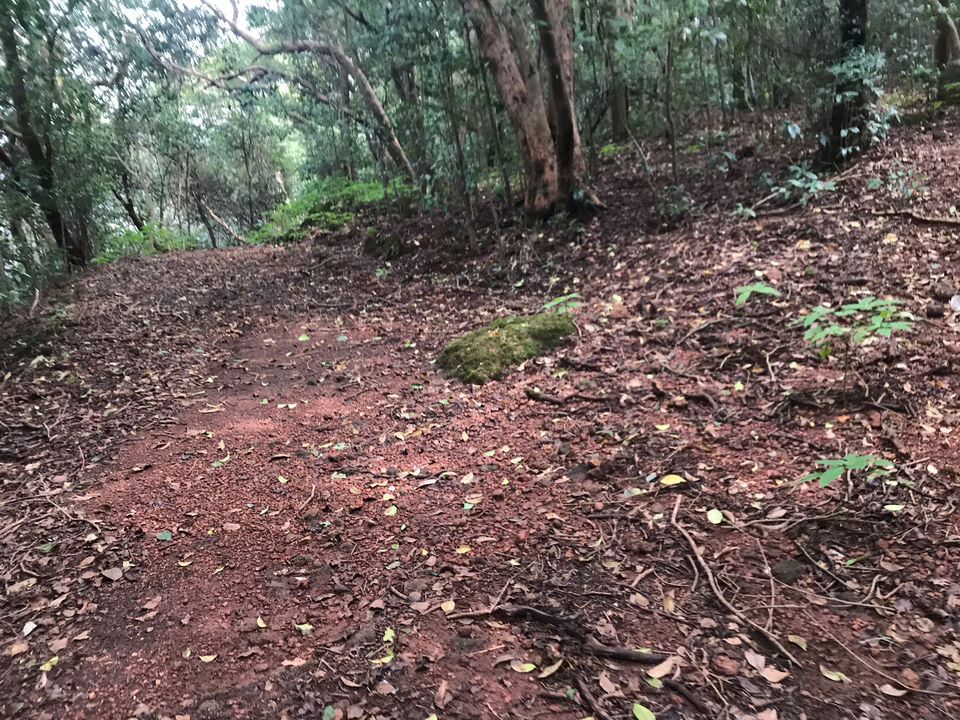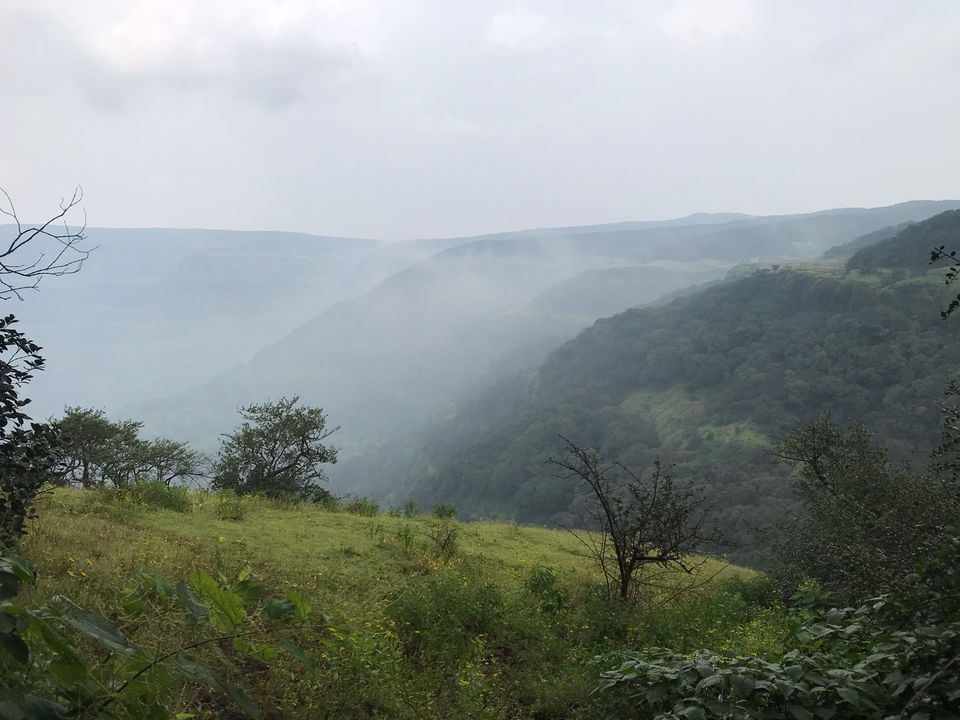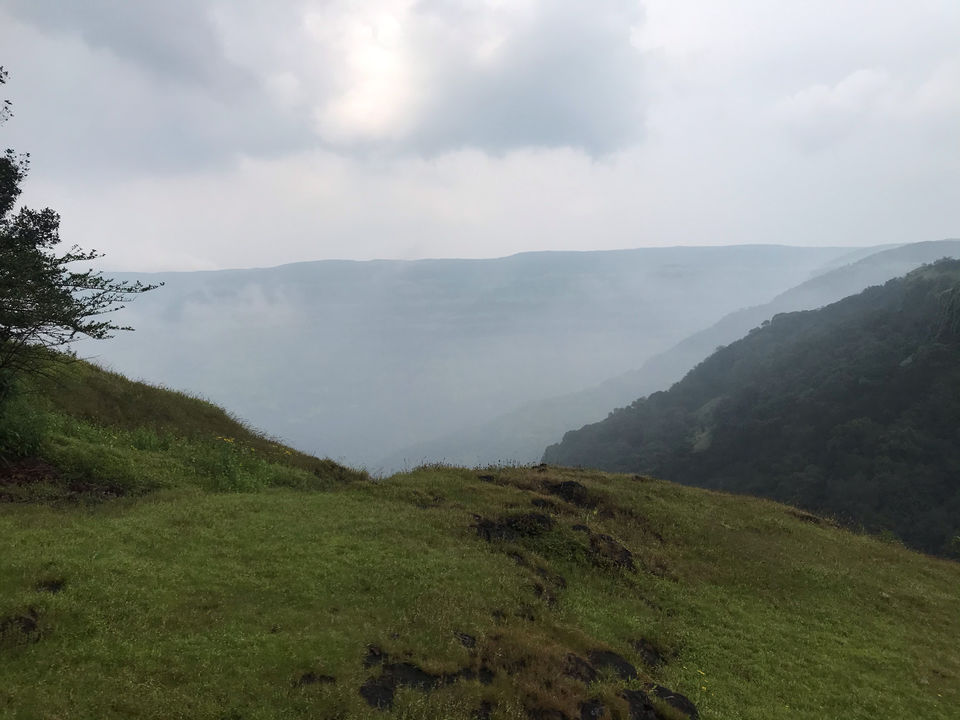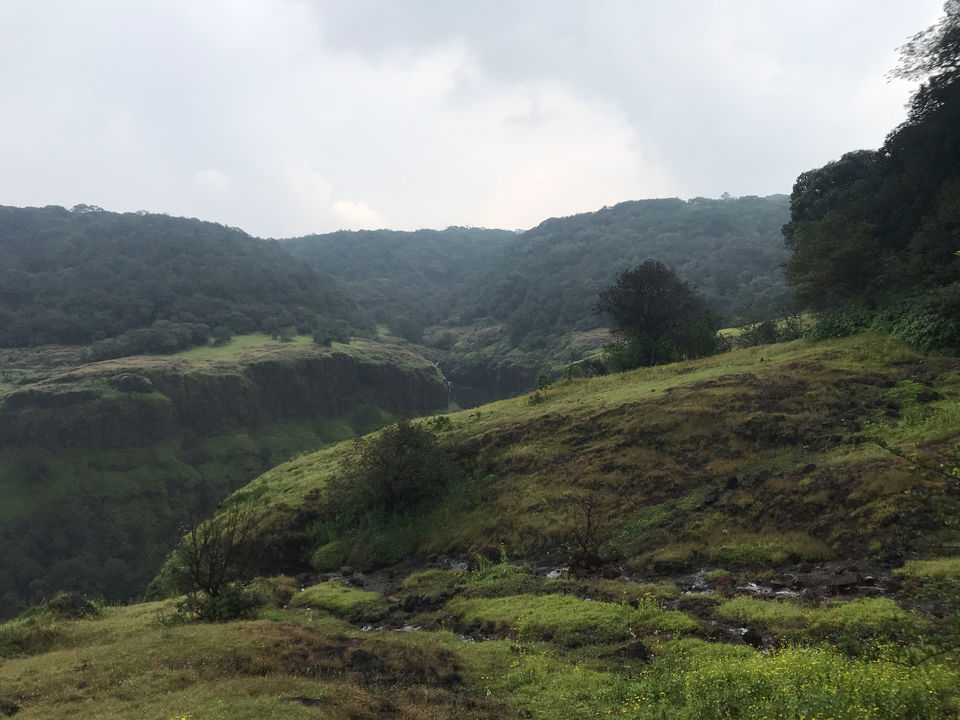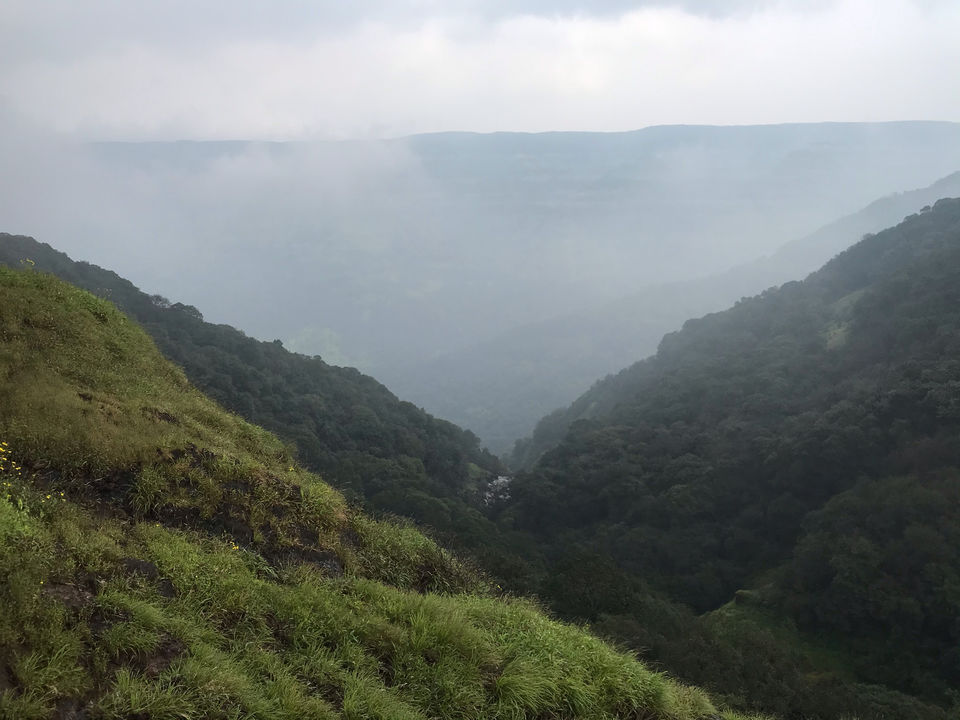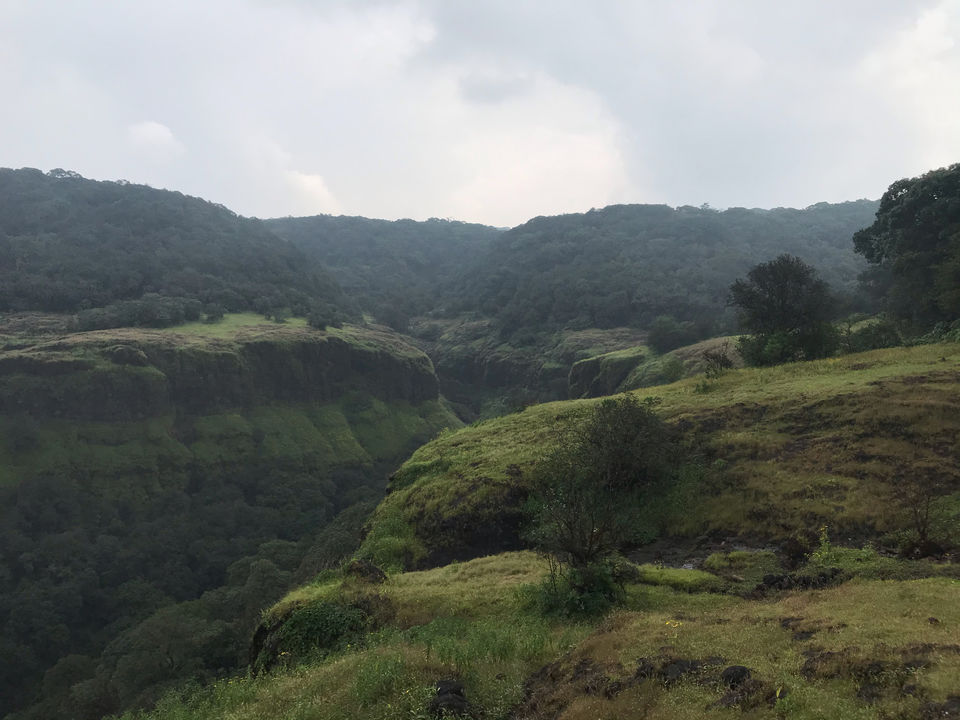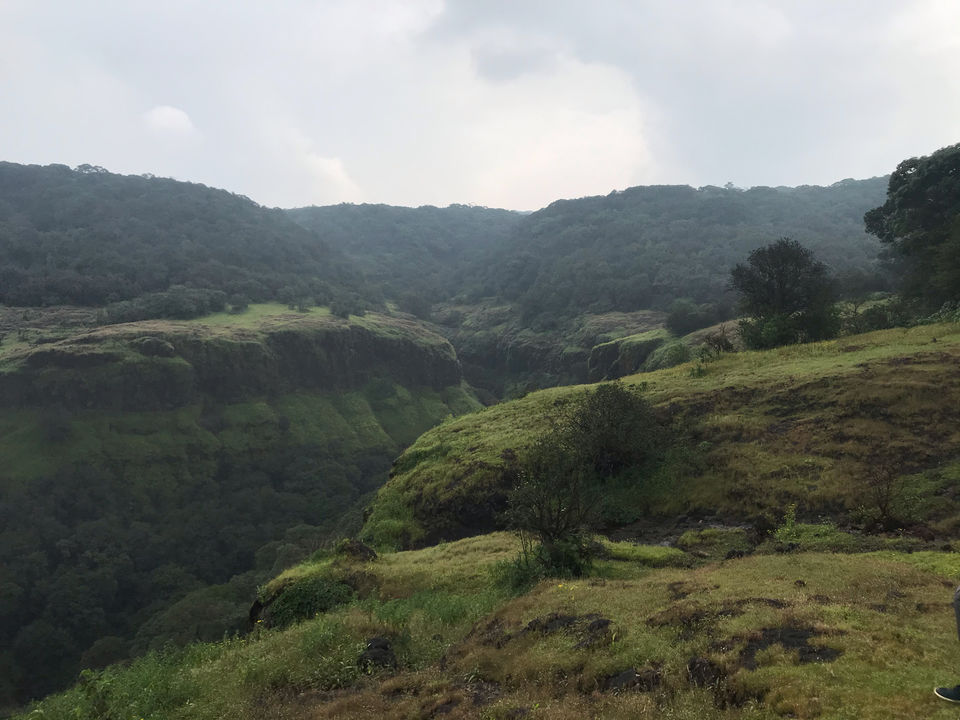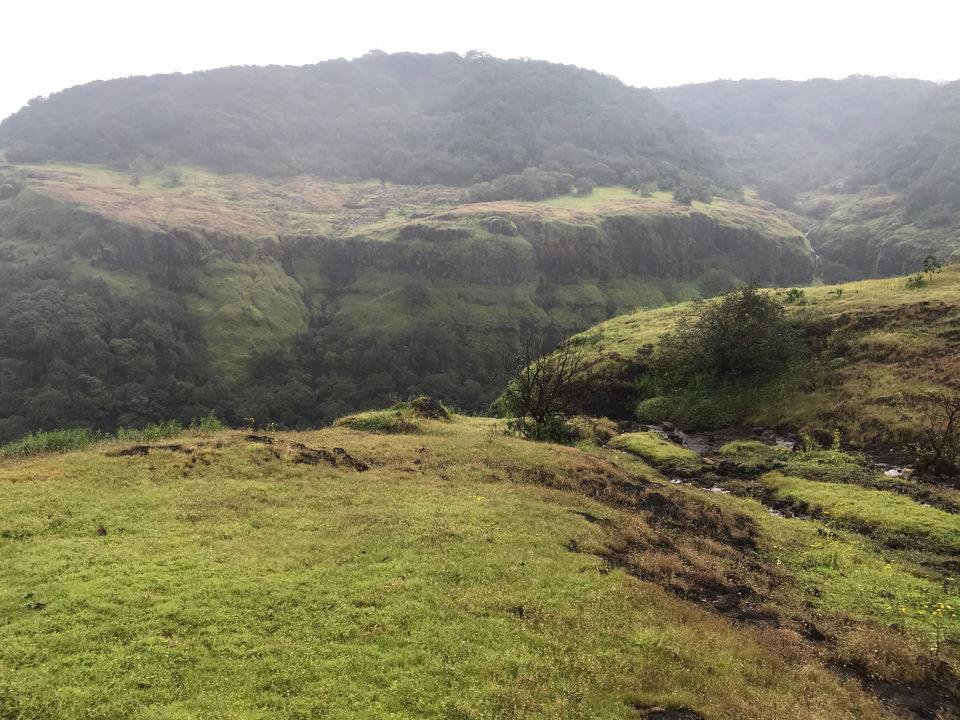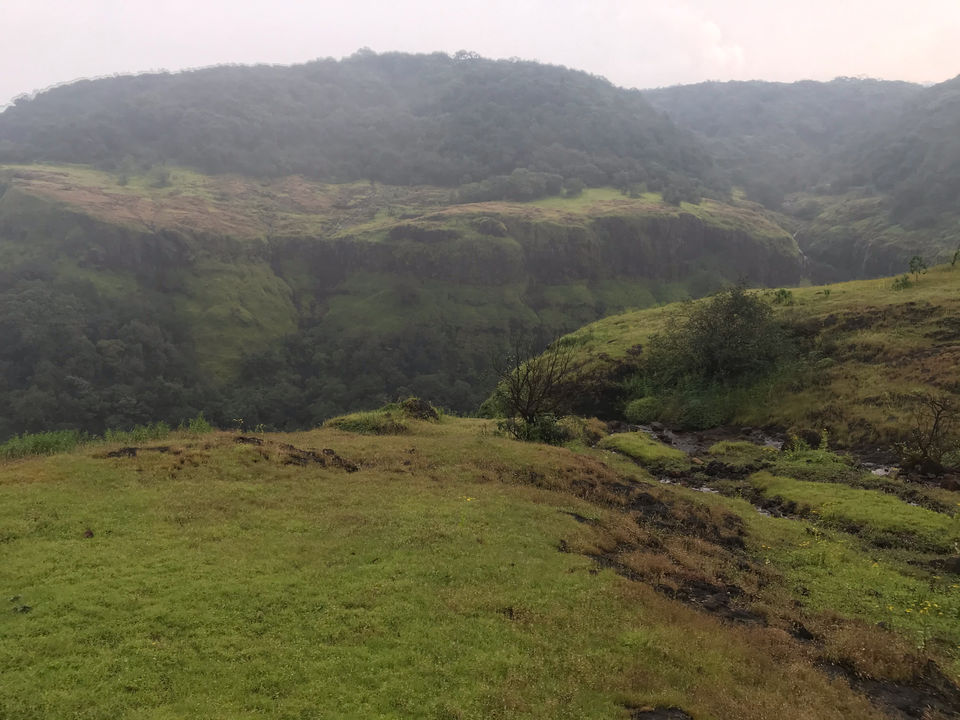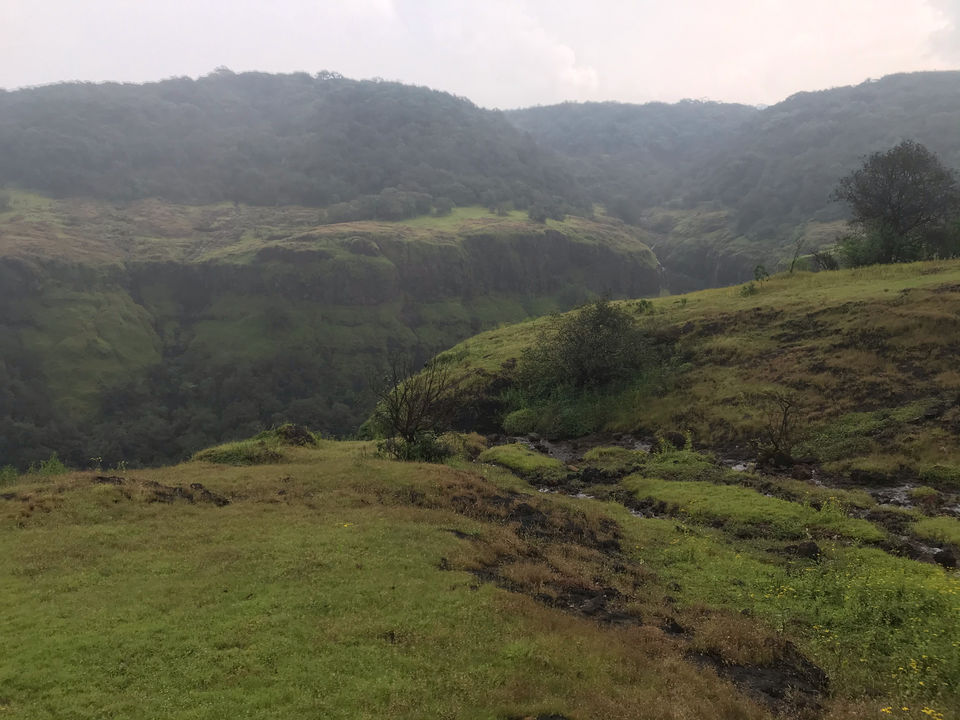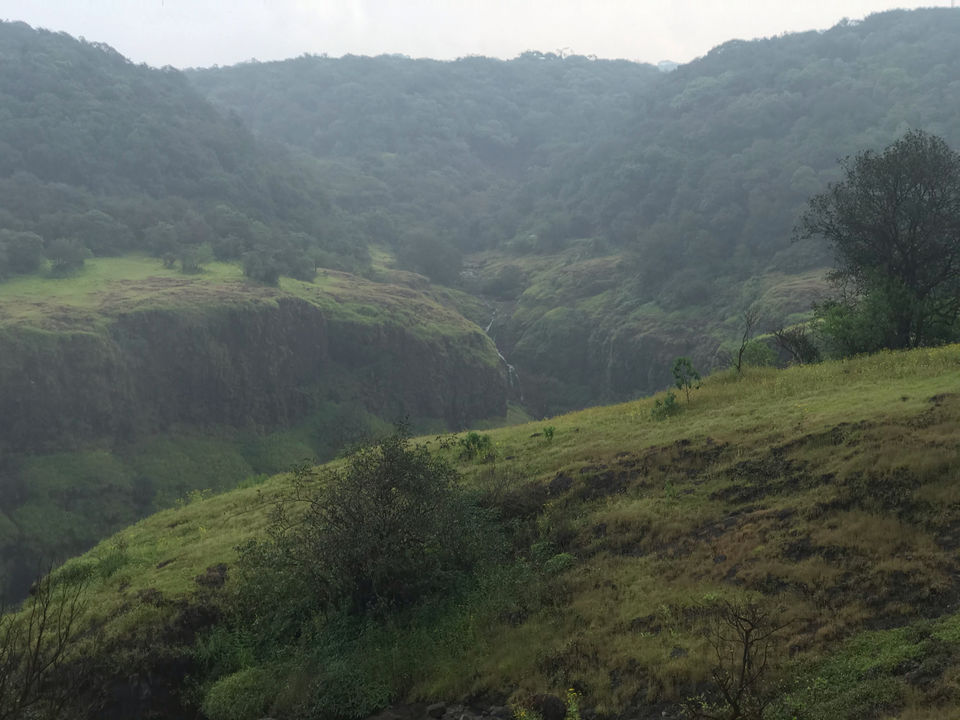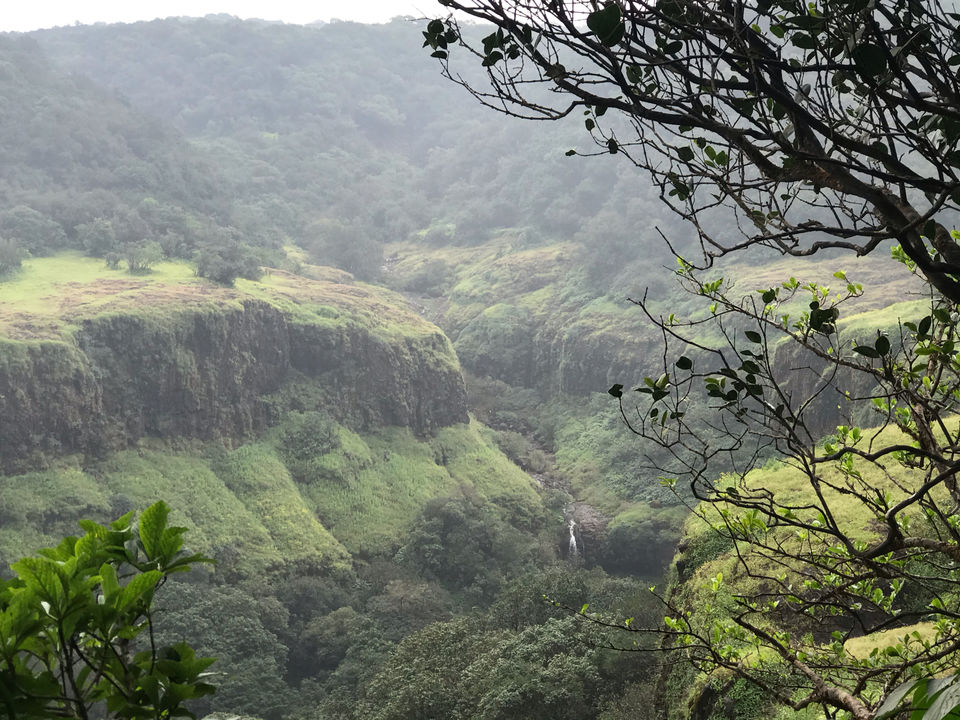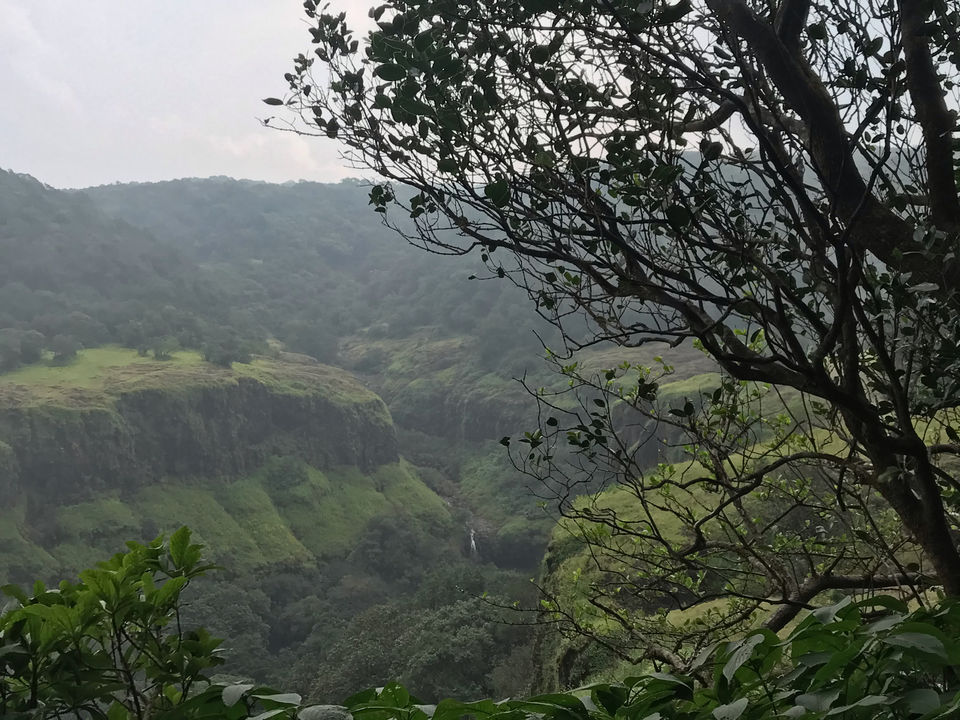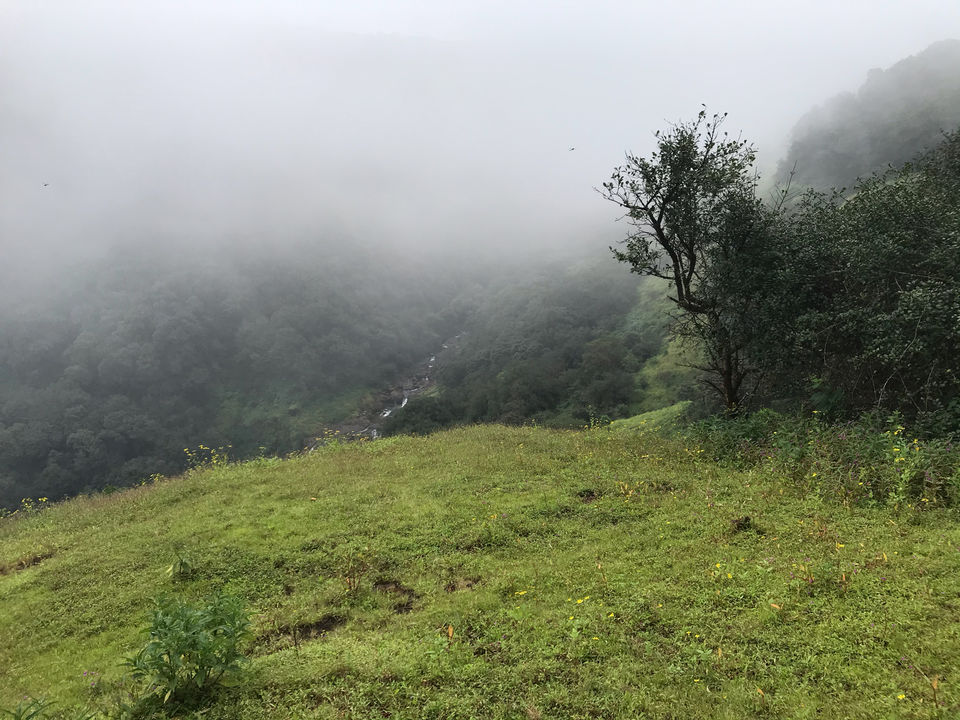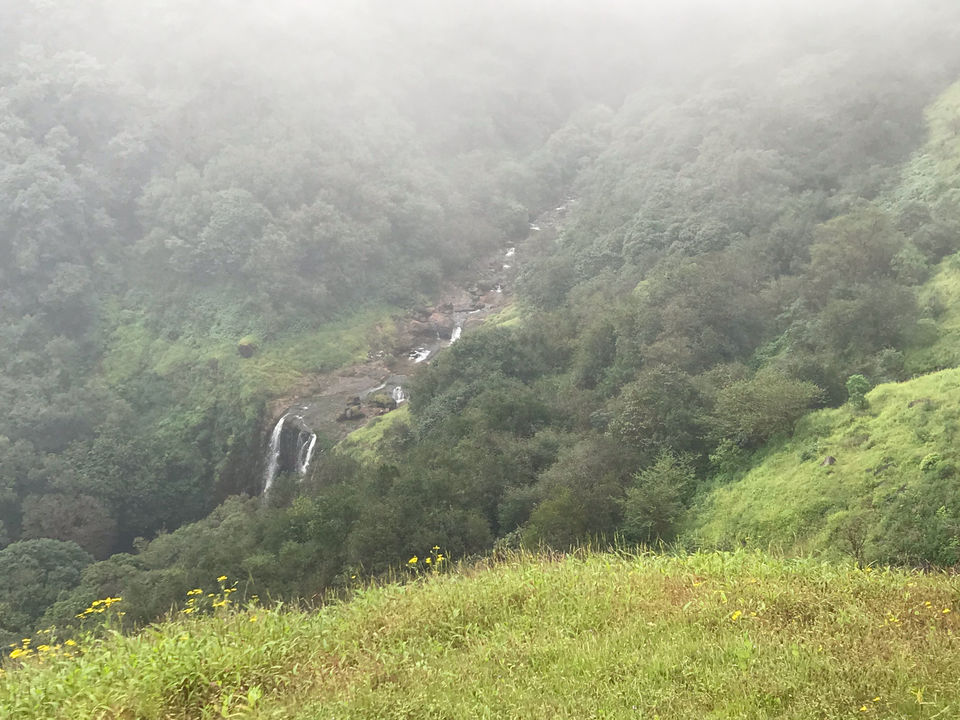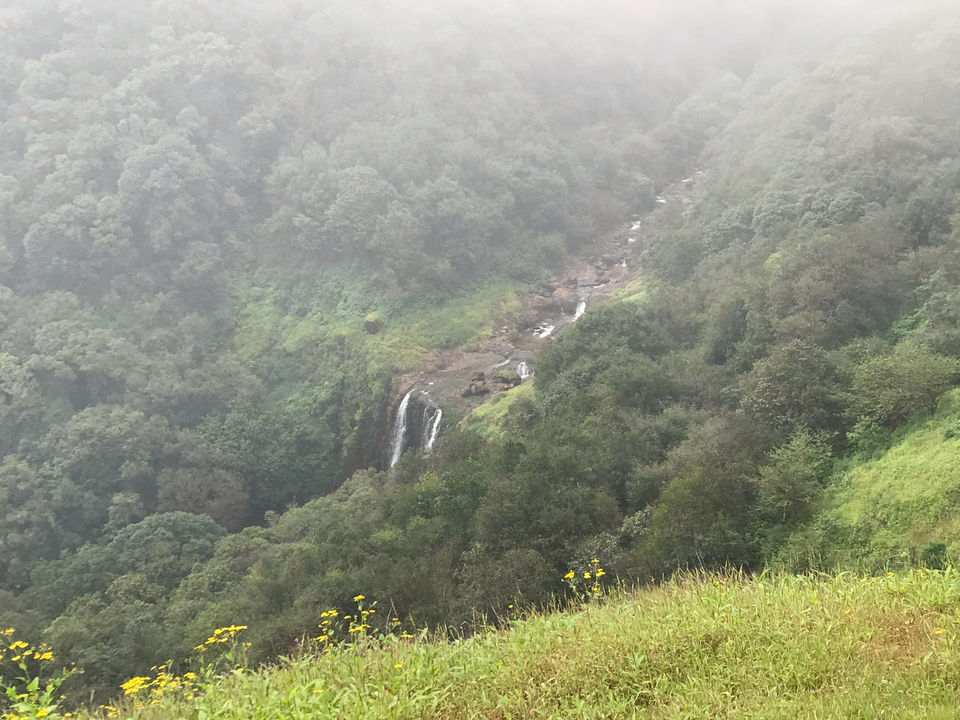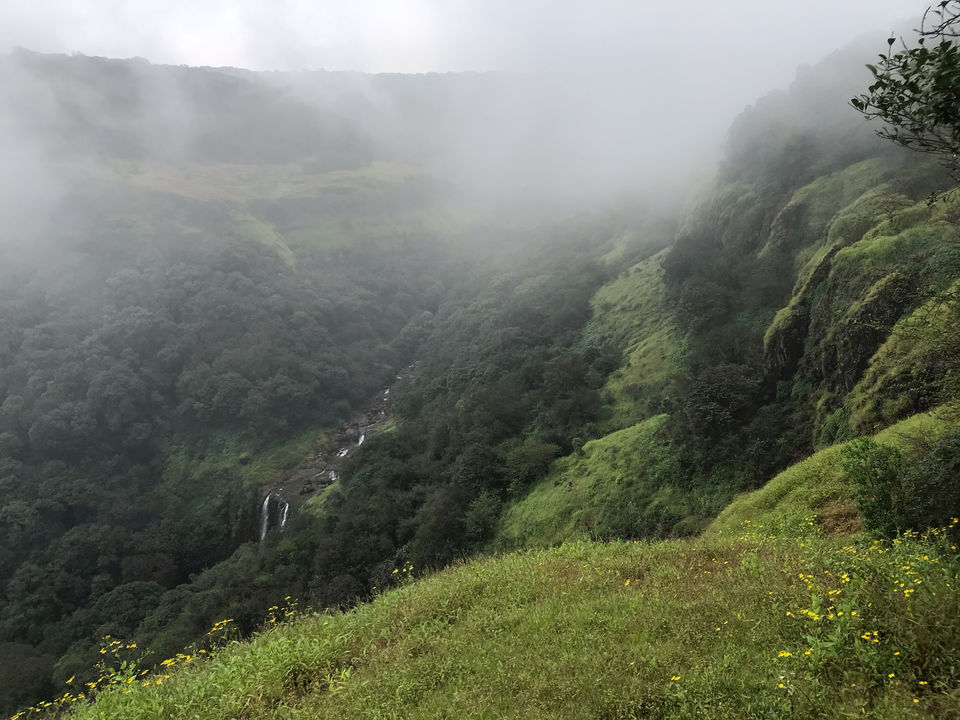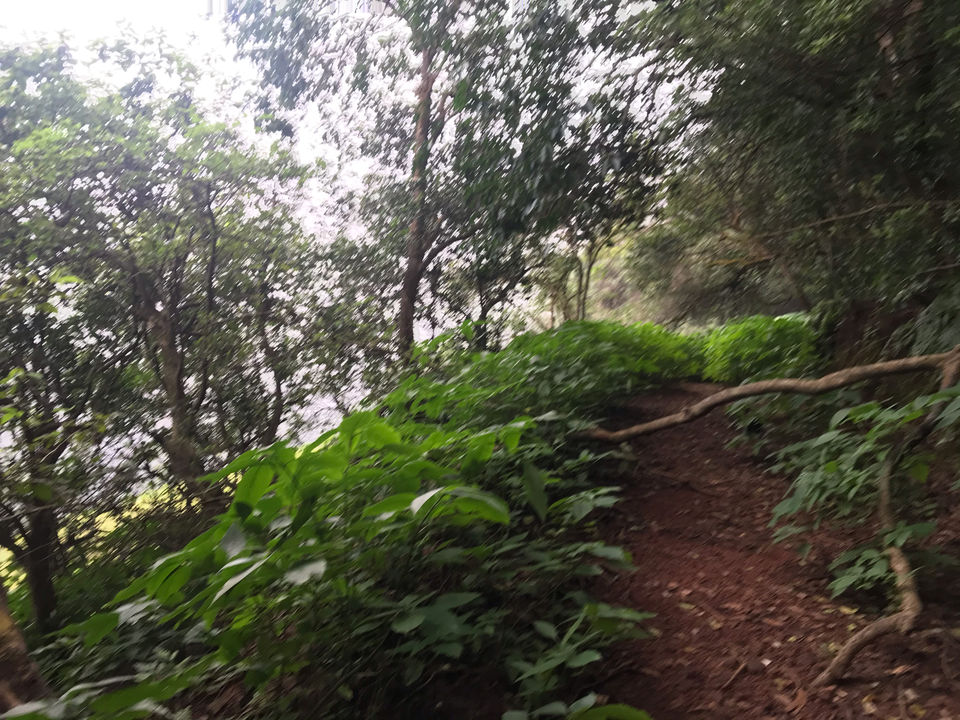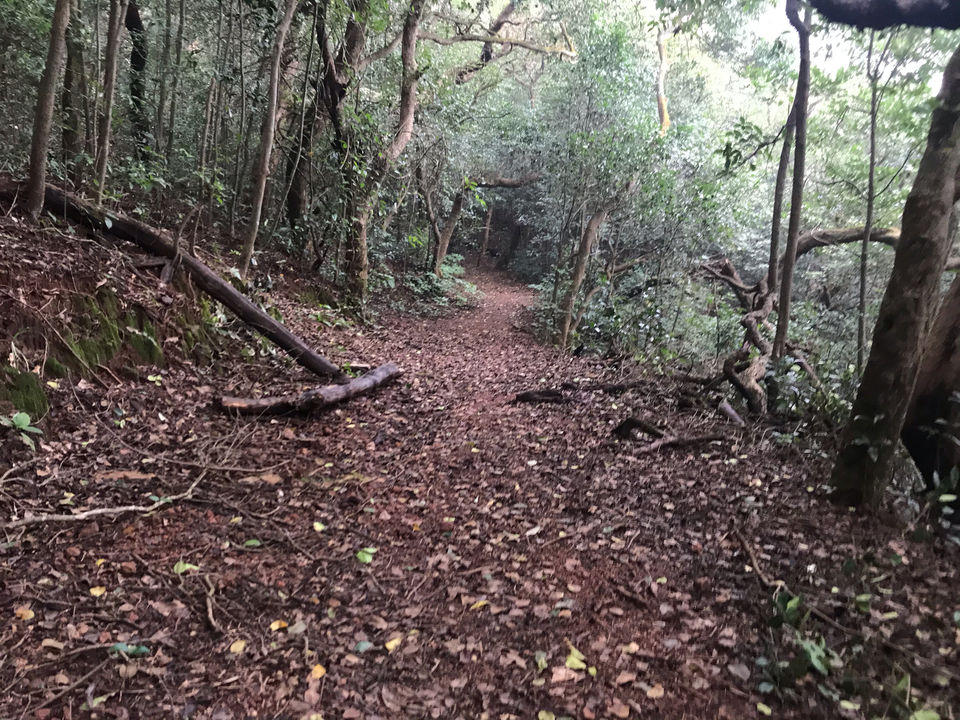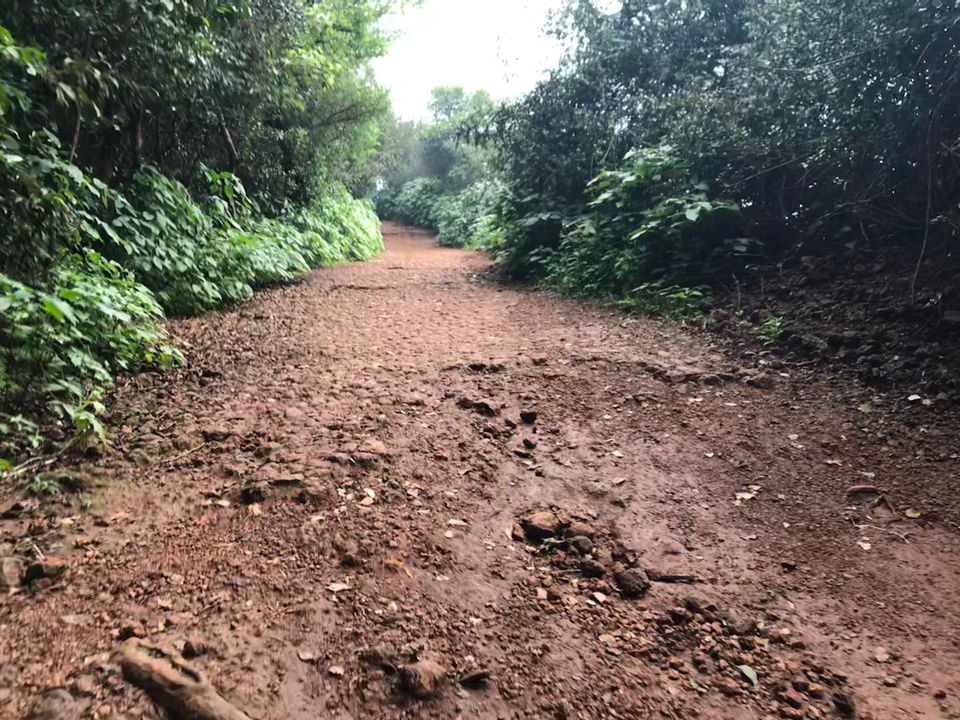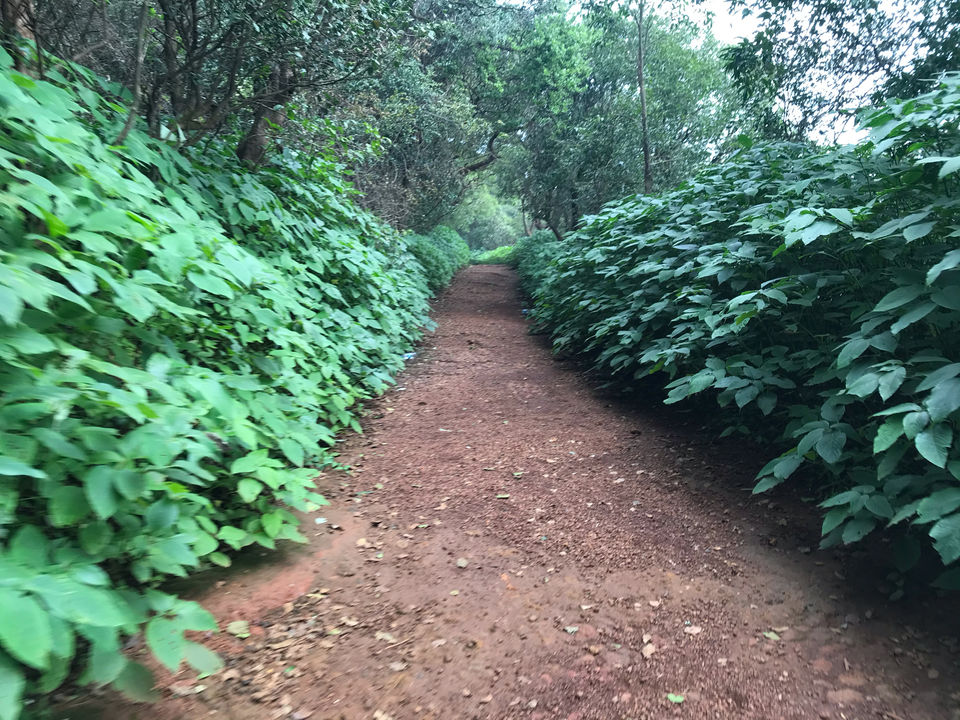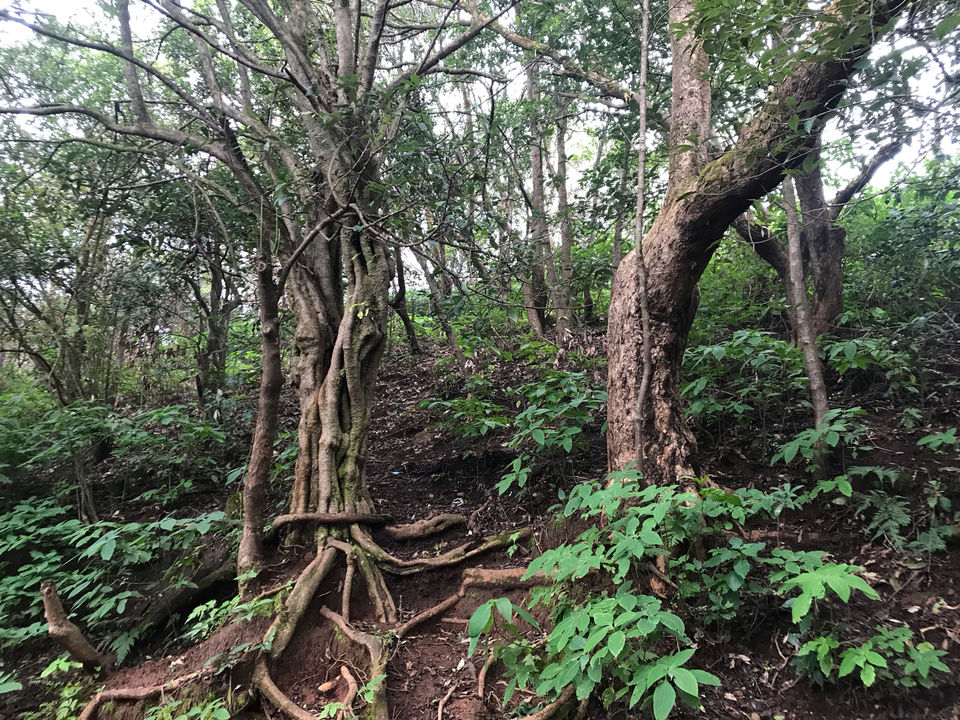 Main point is Lodwik point and elephant head point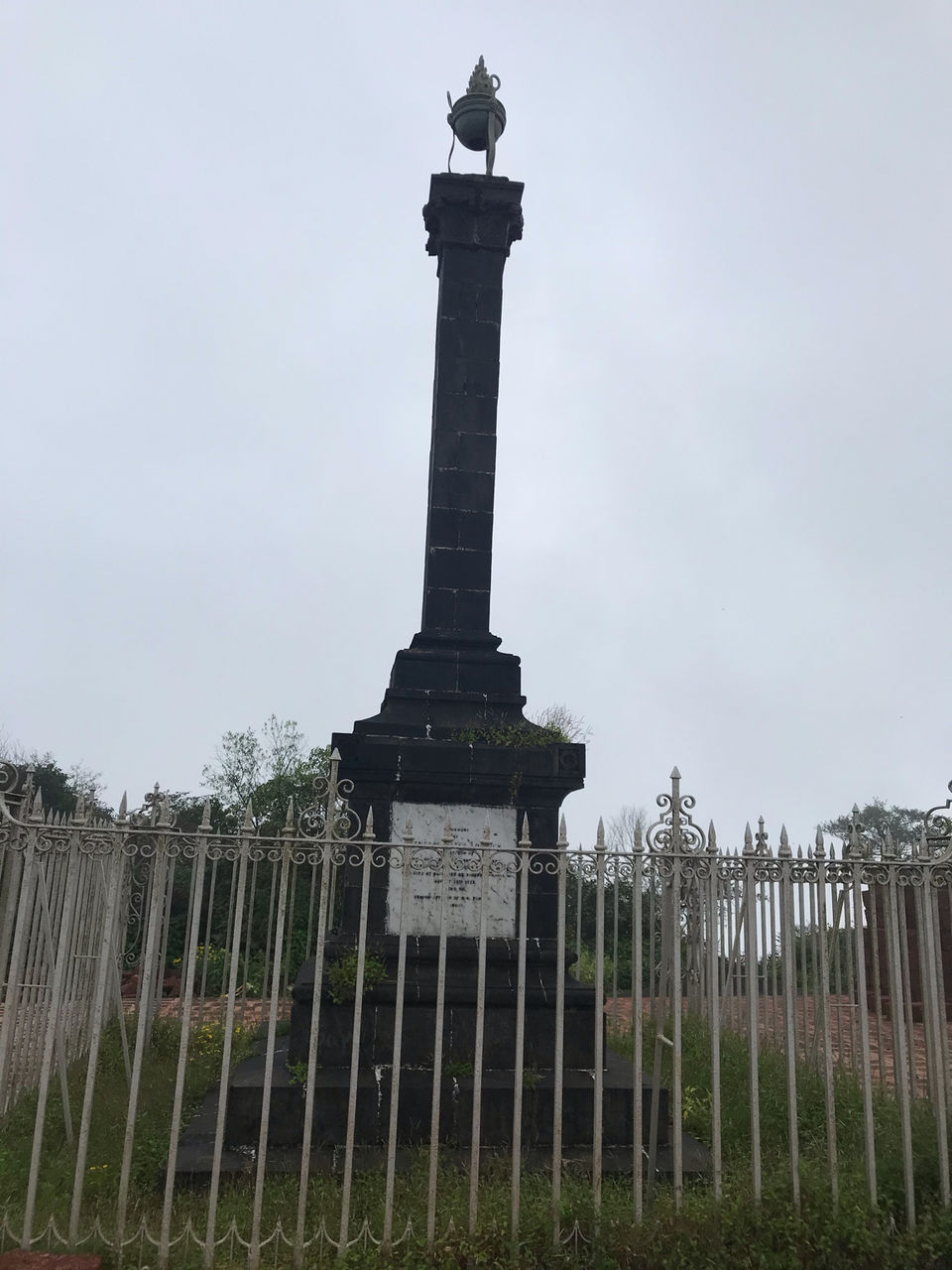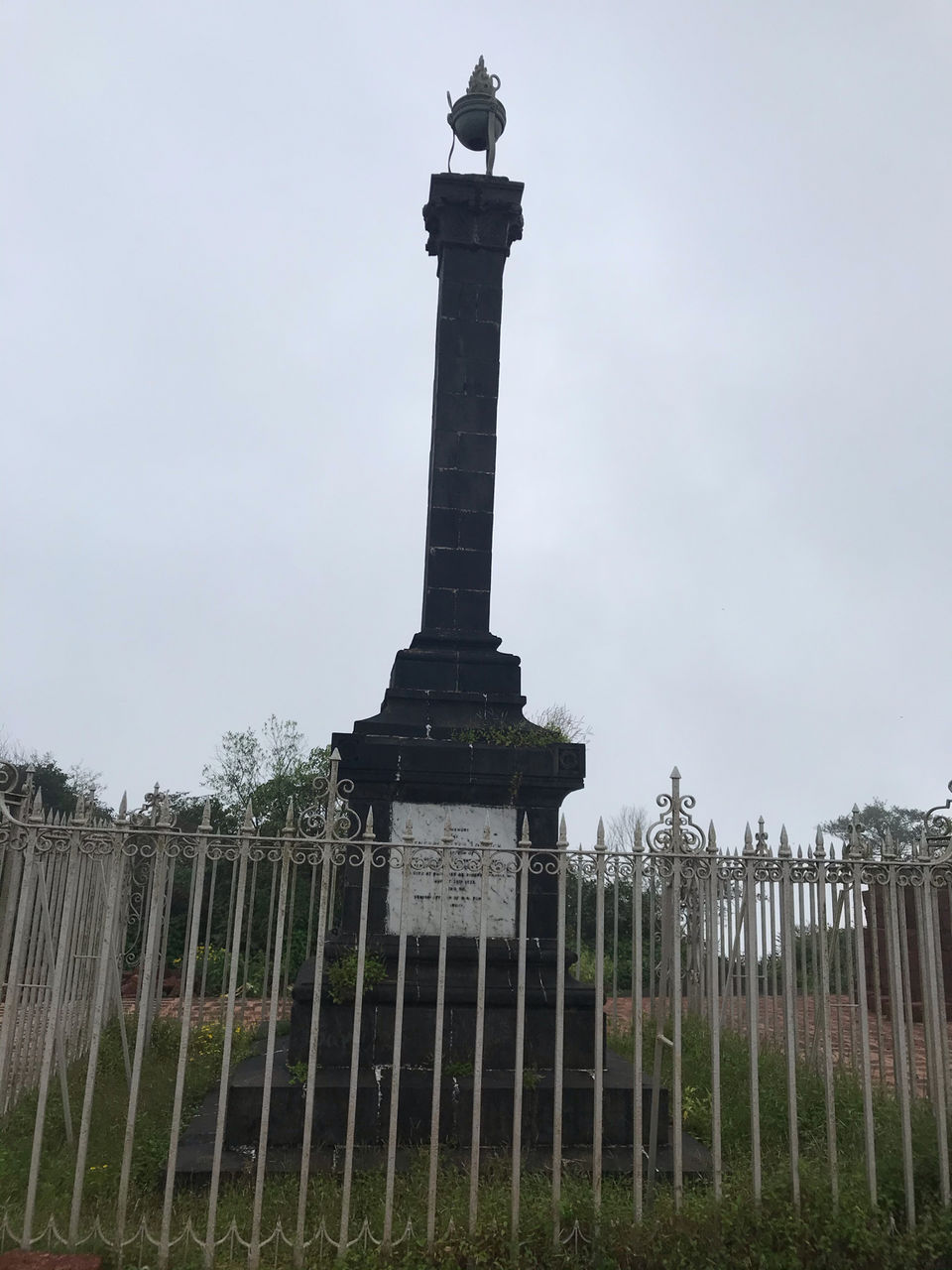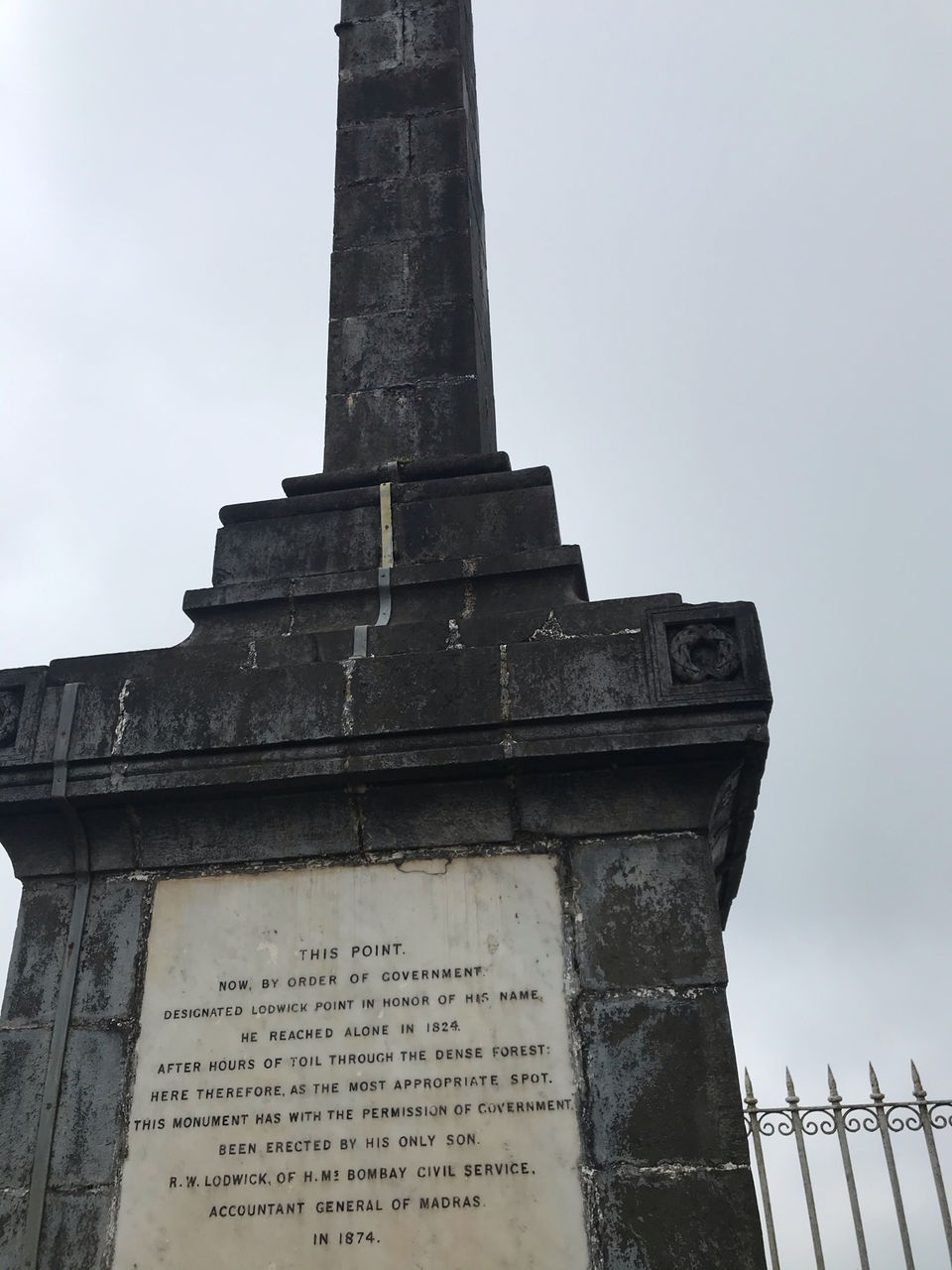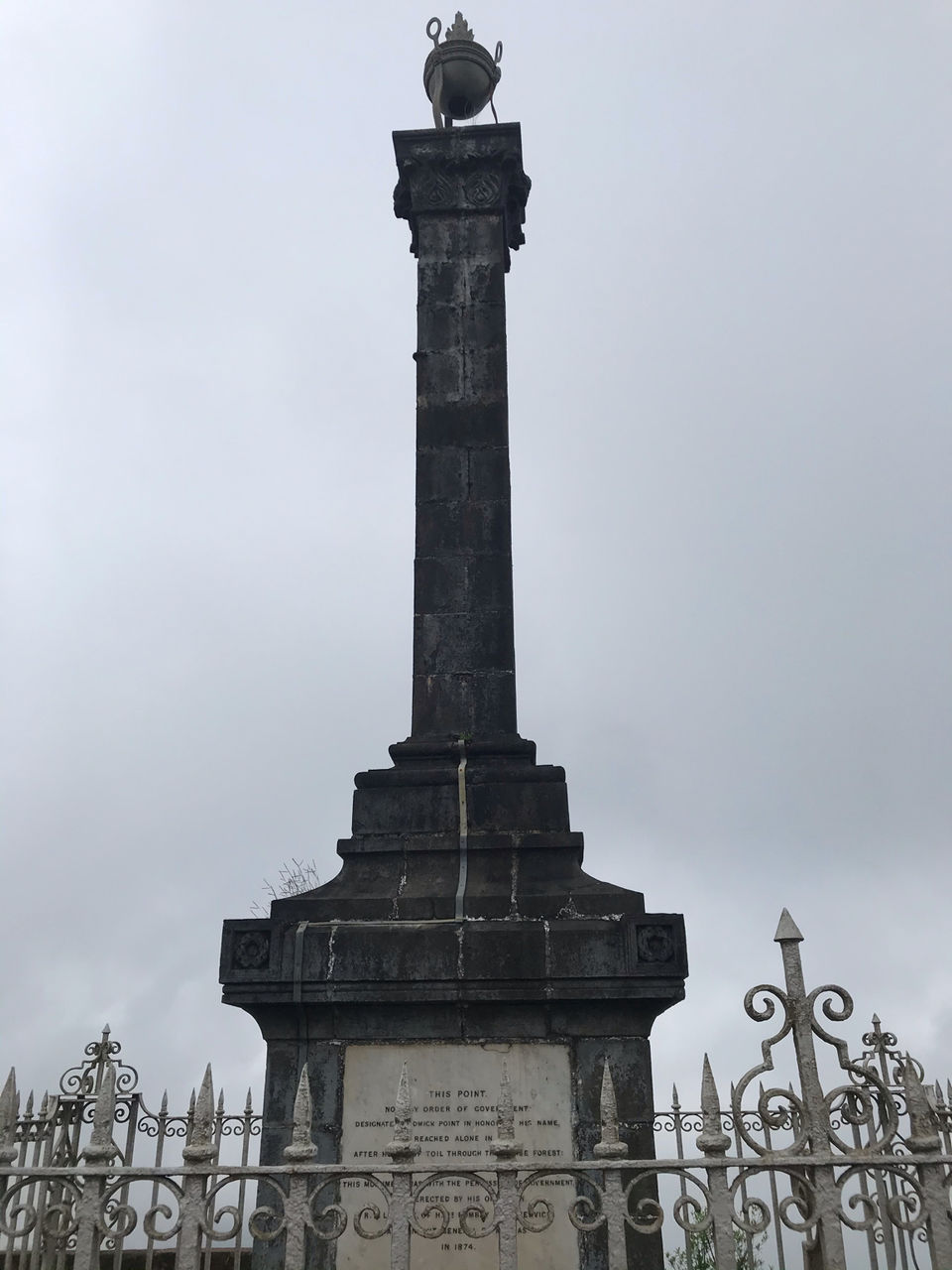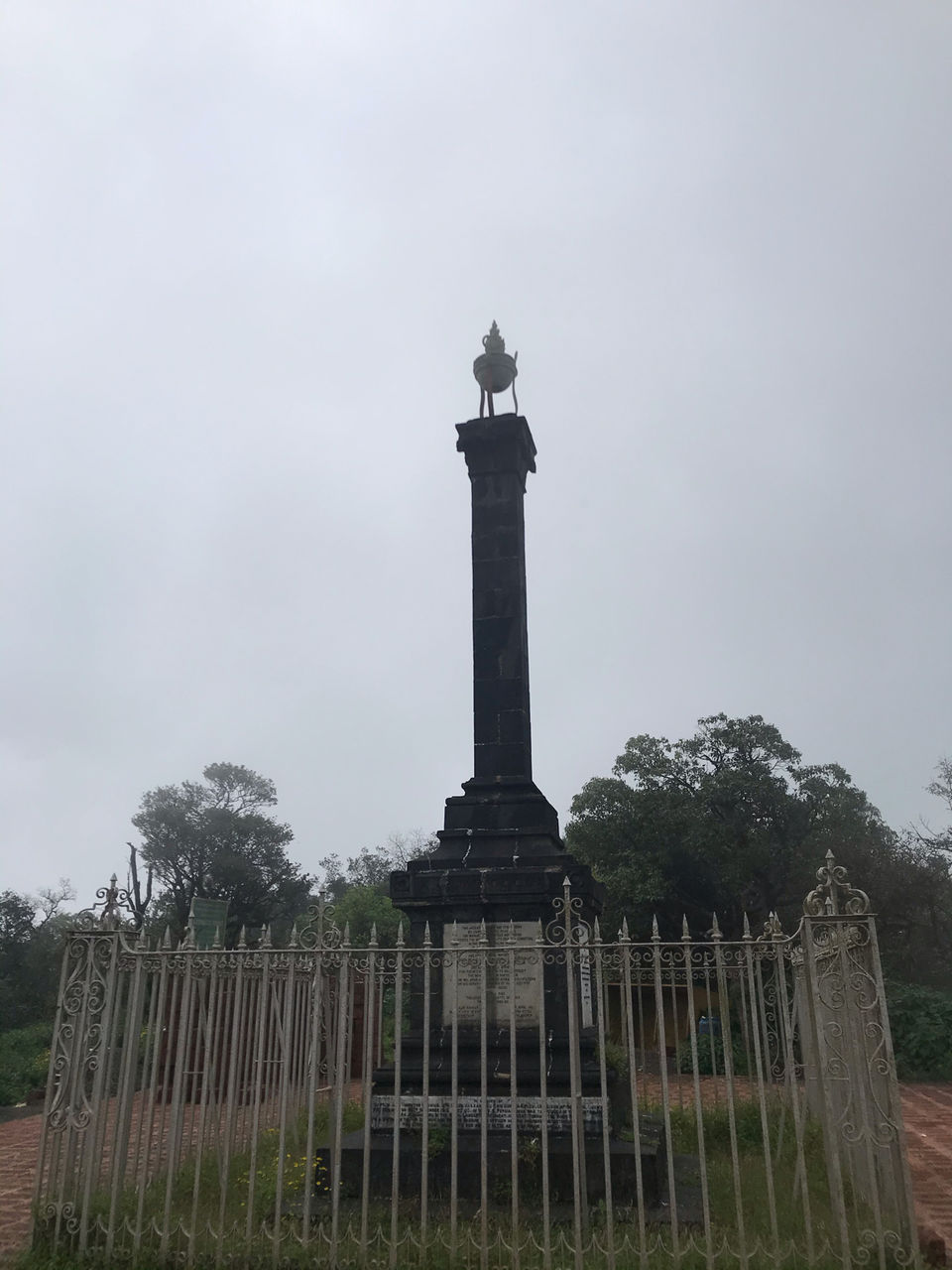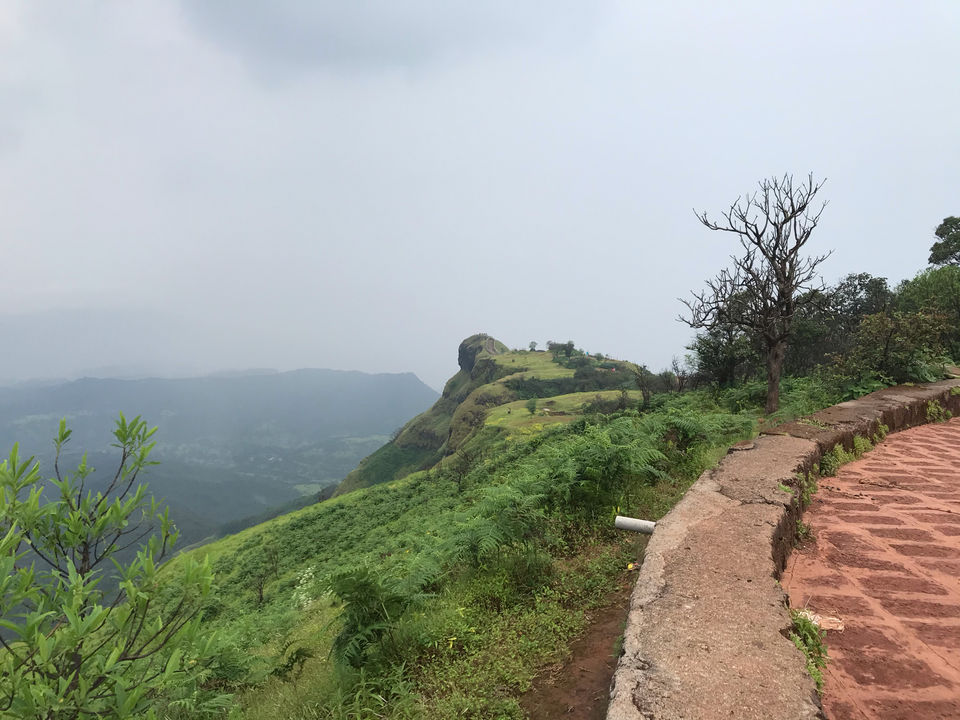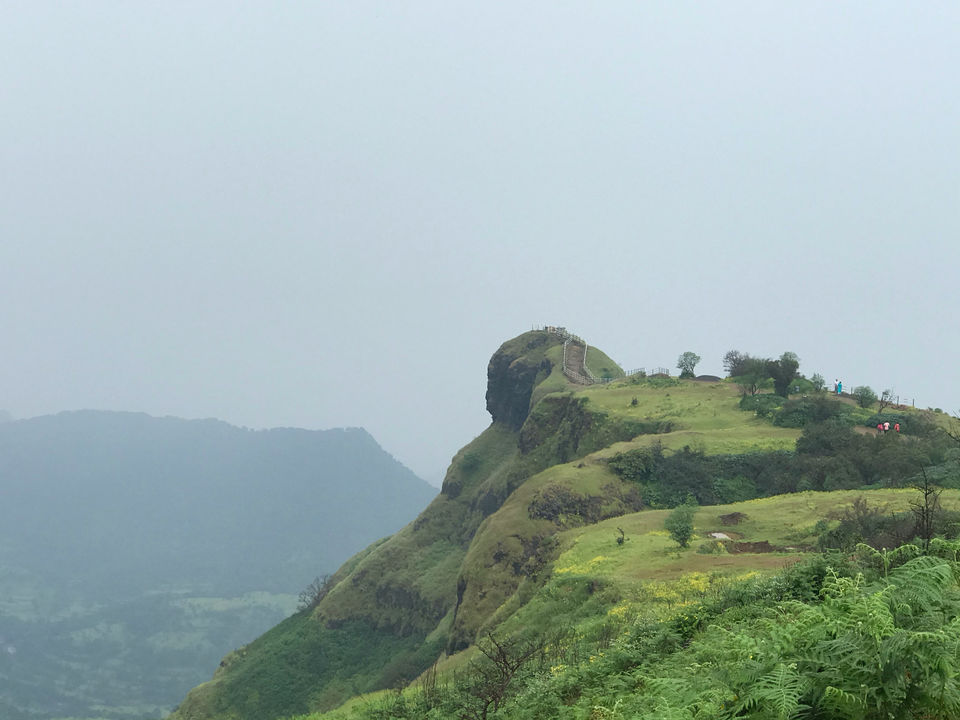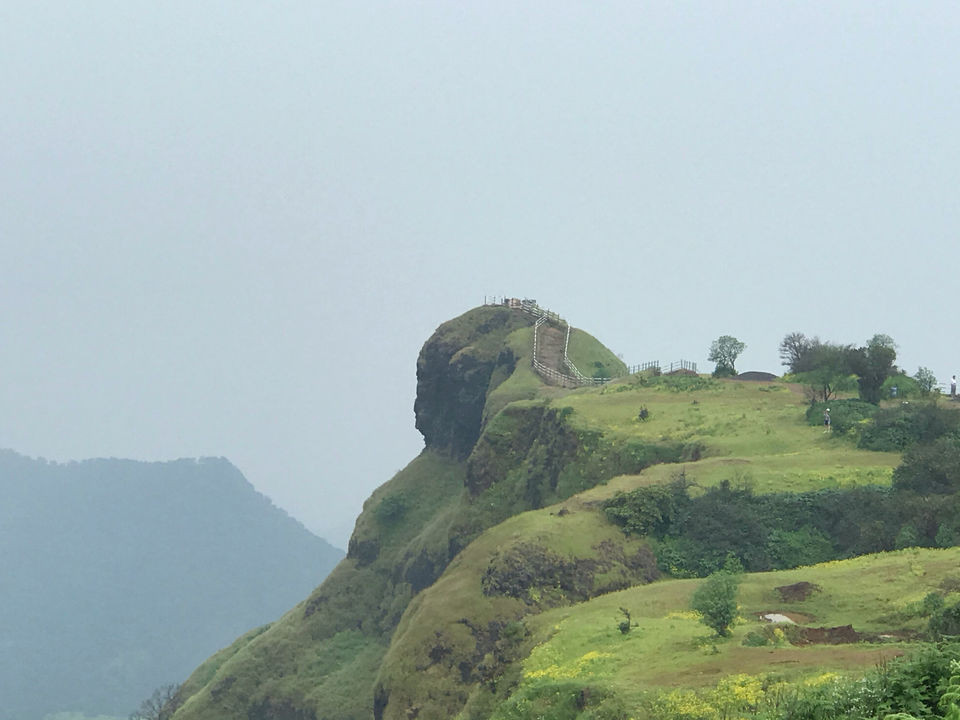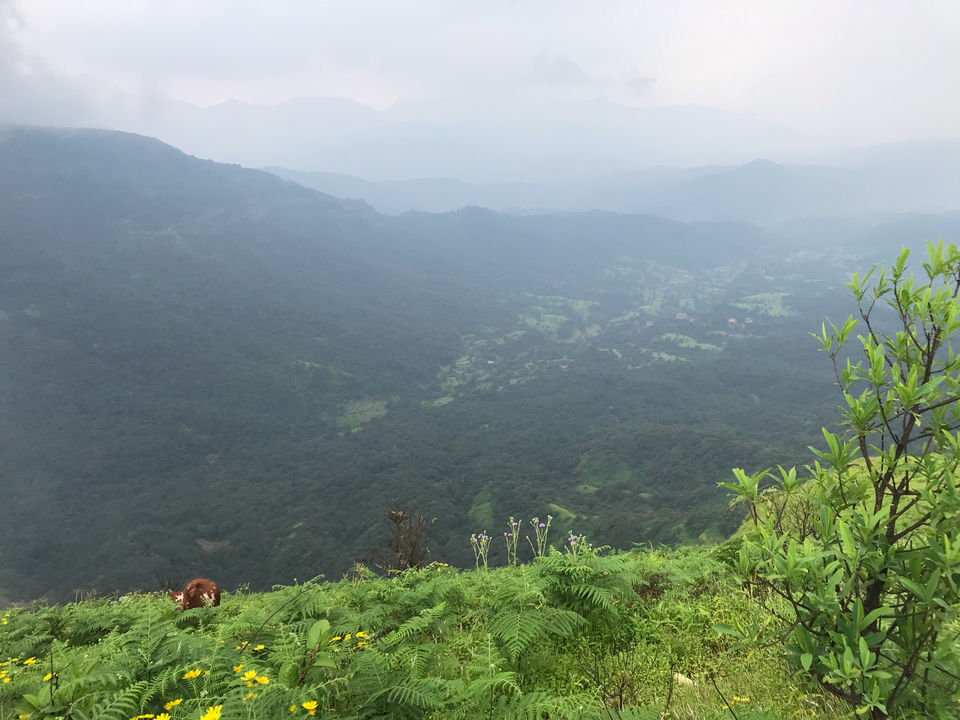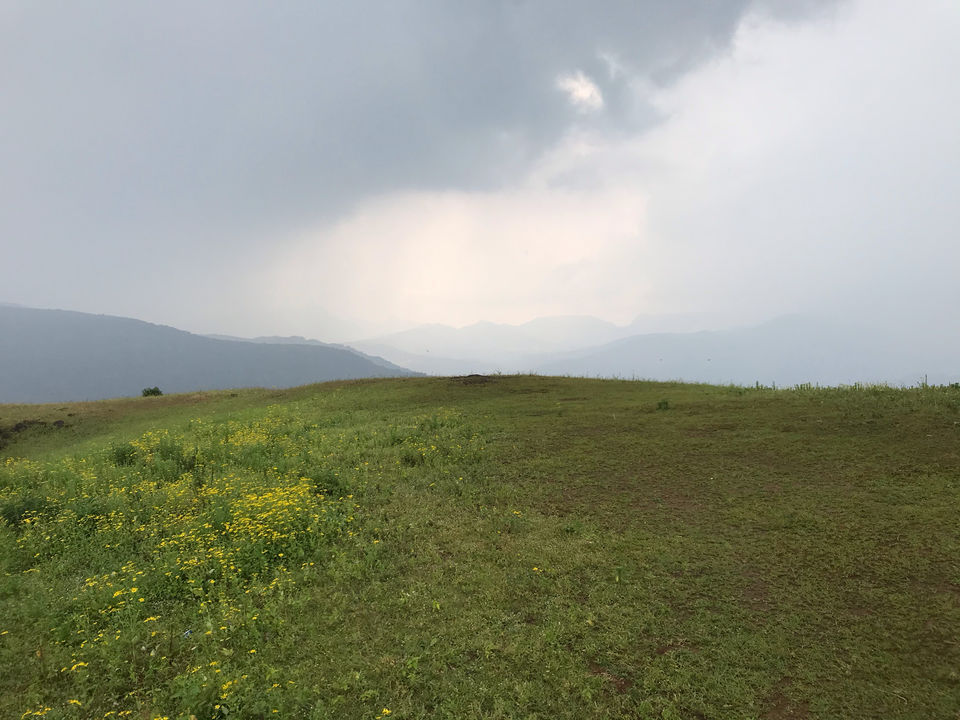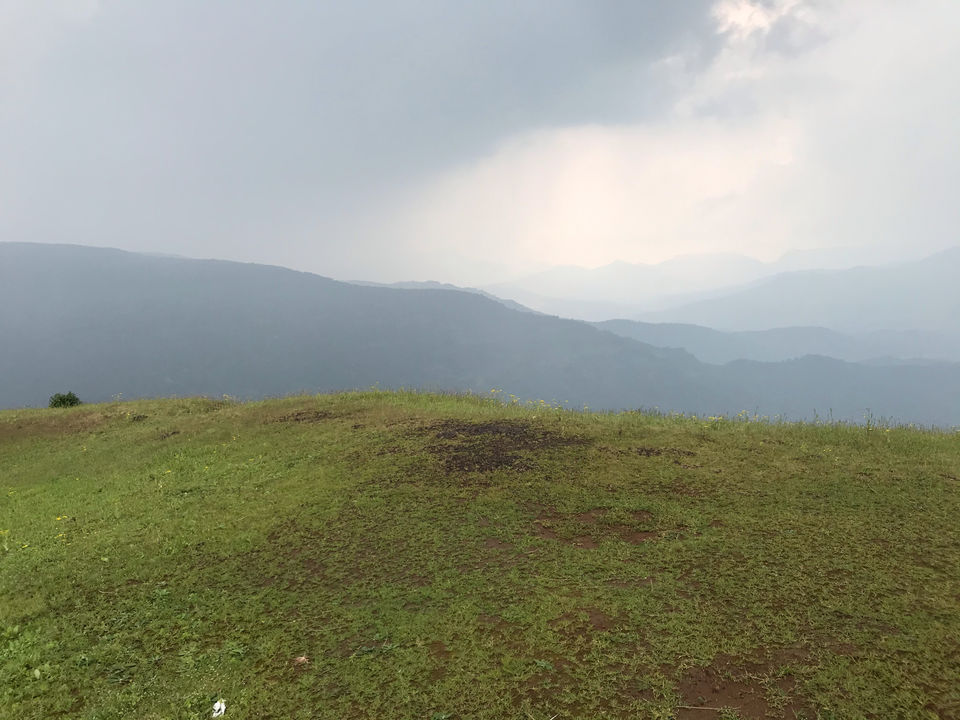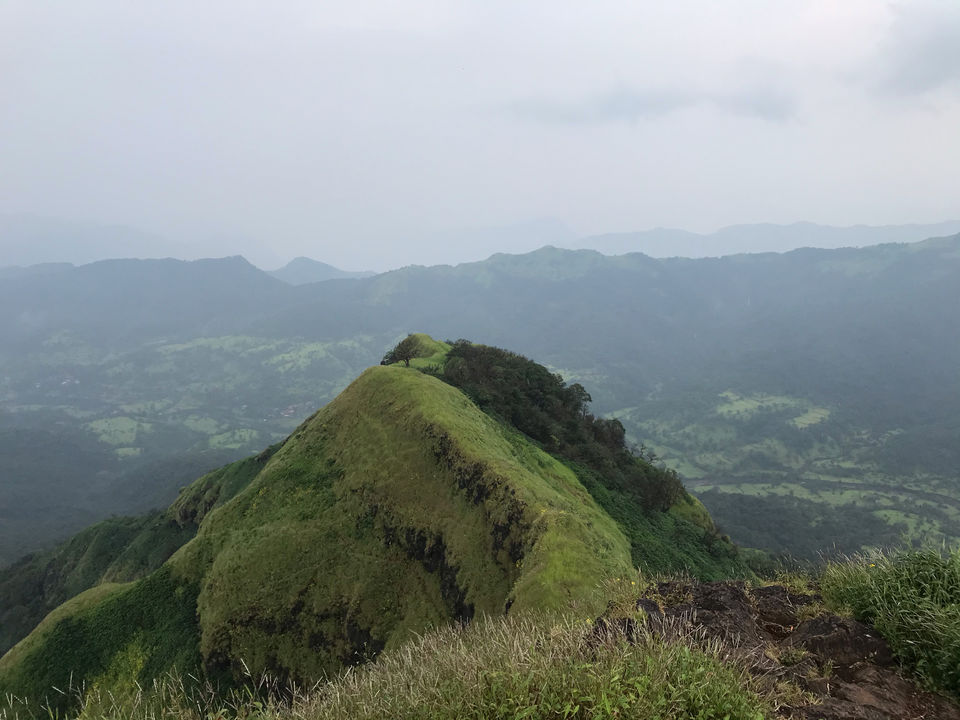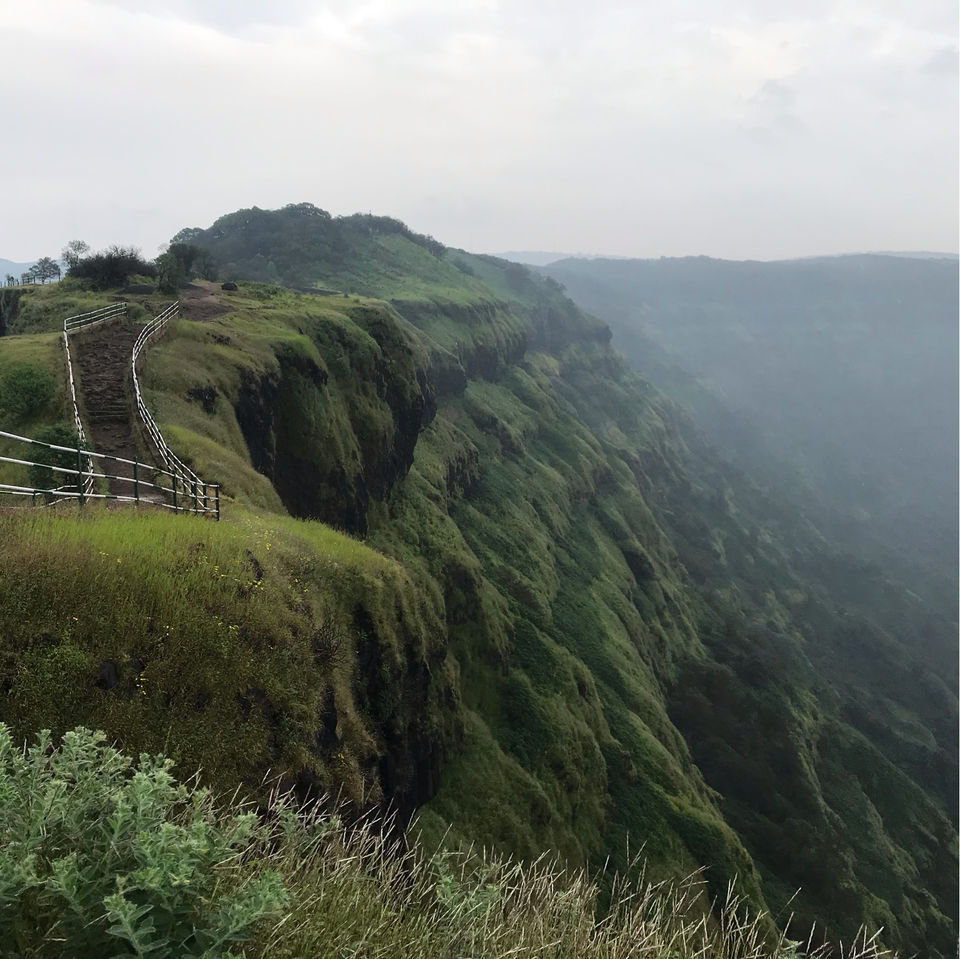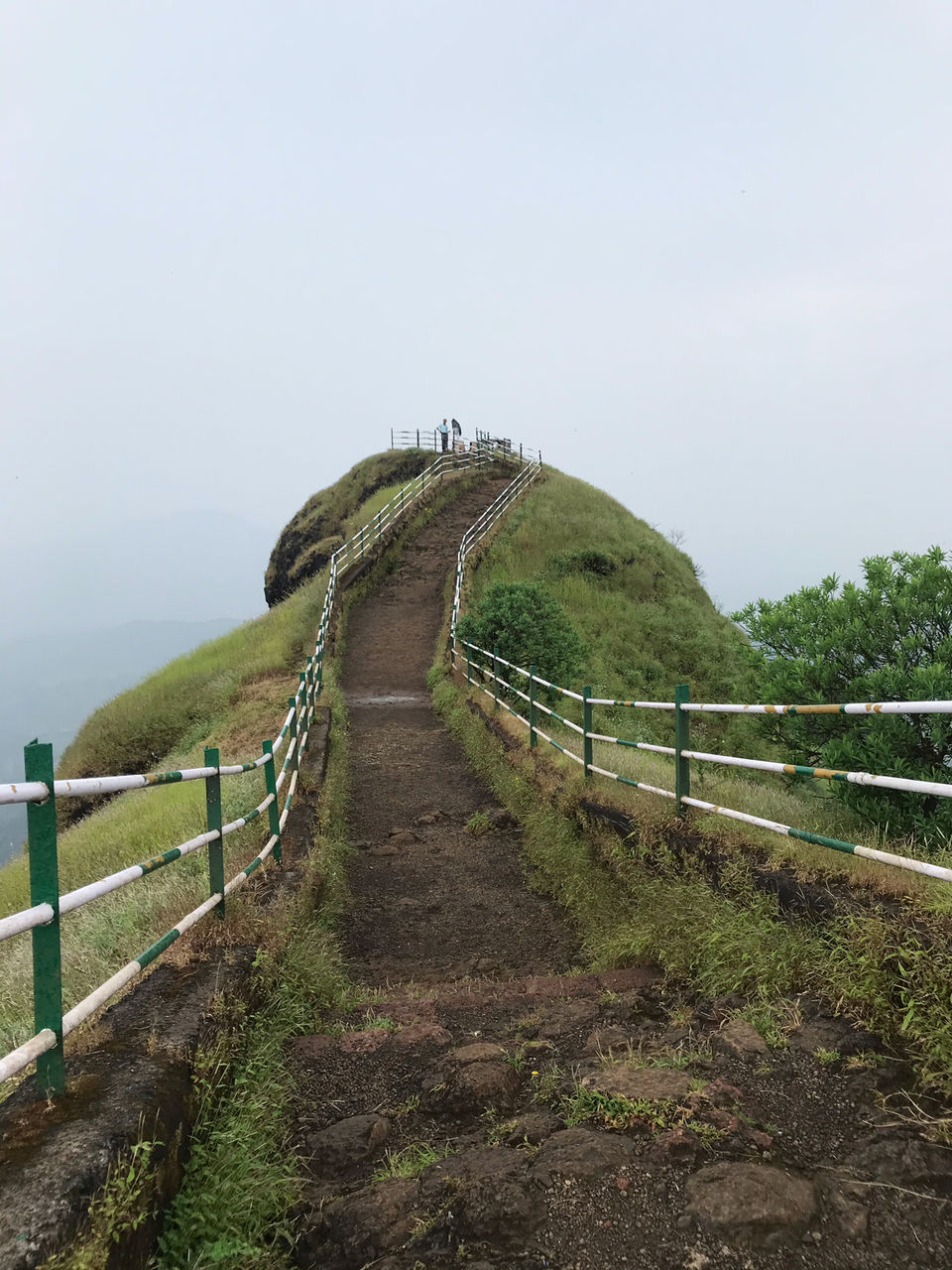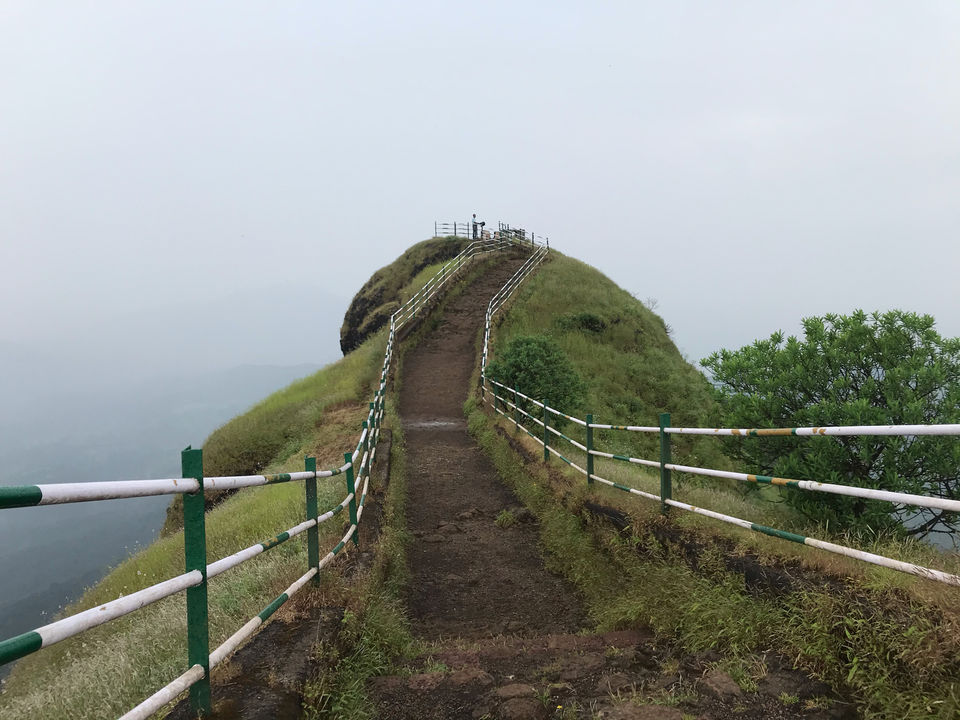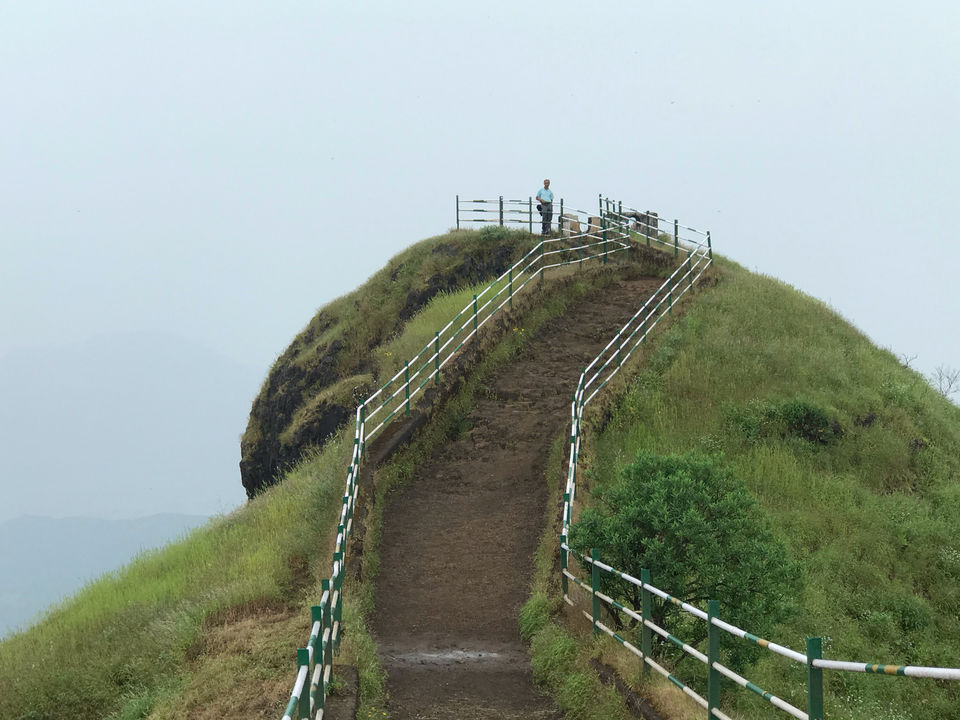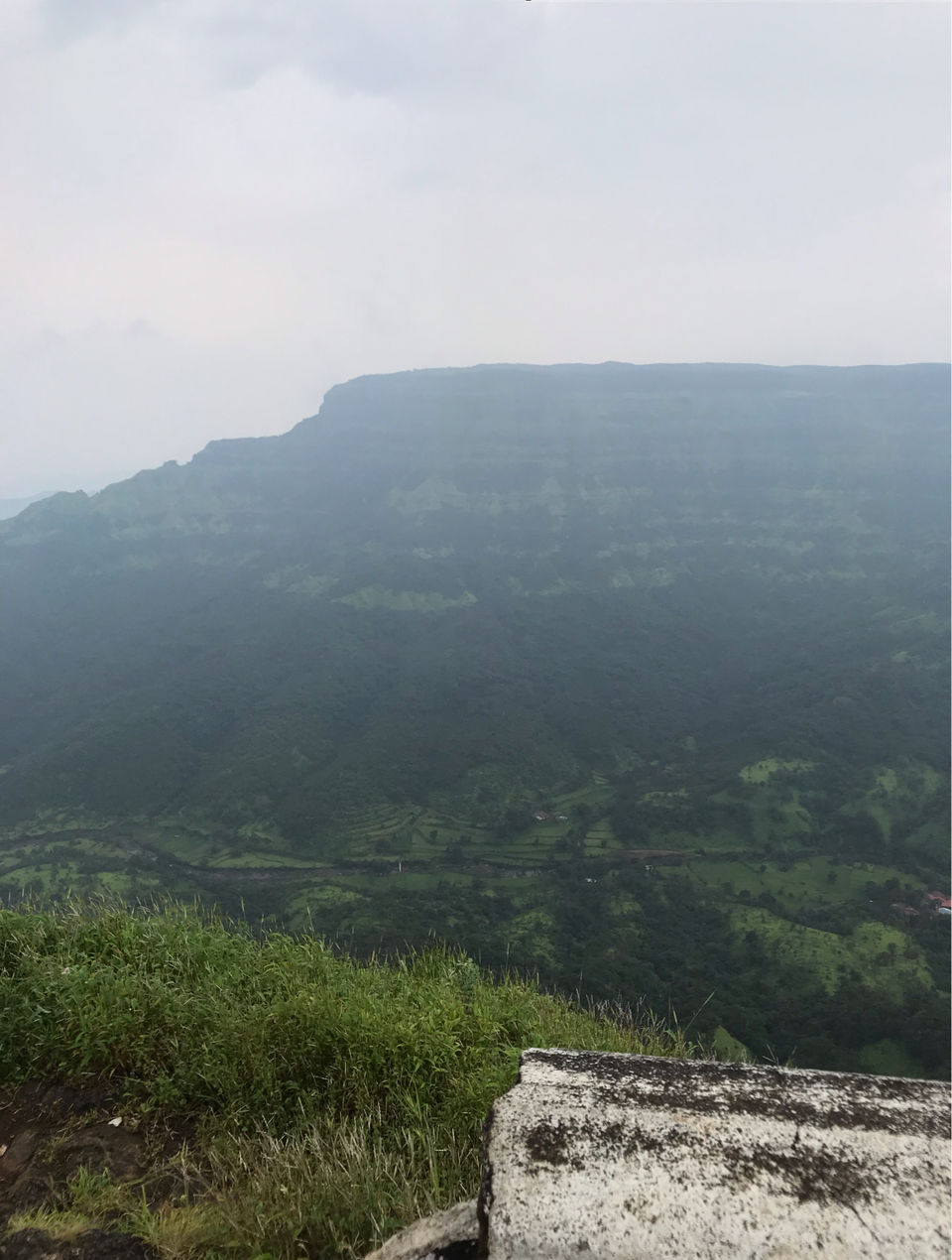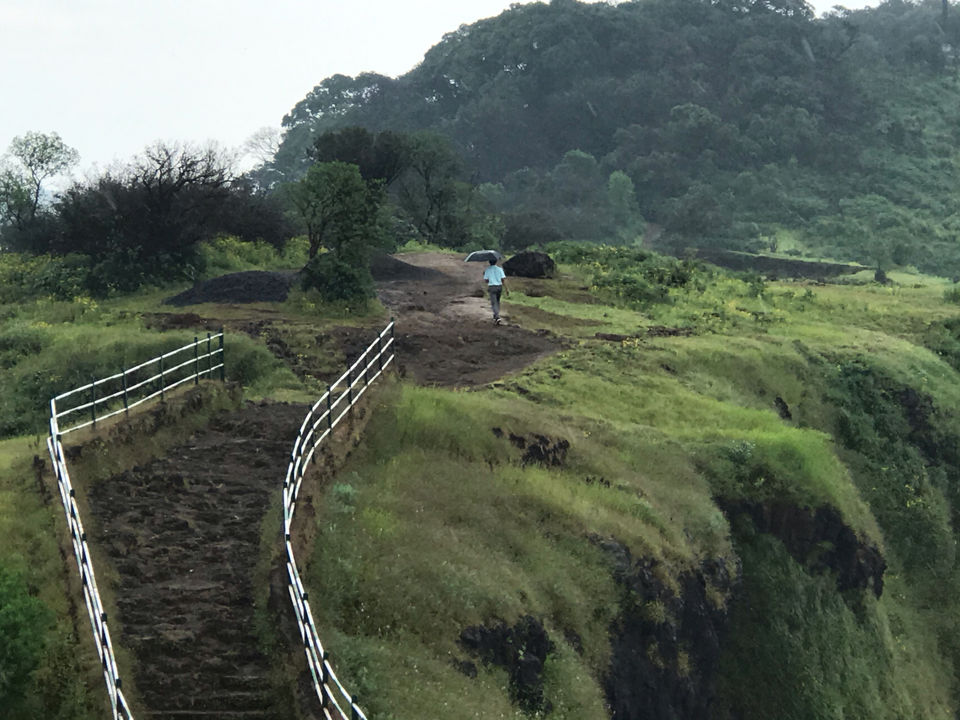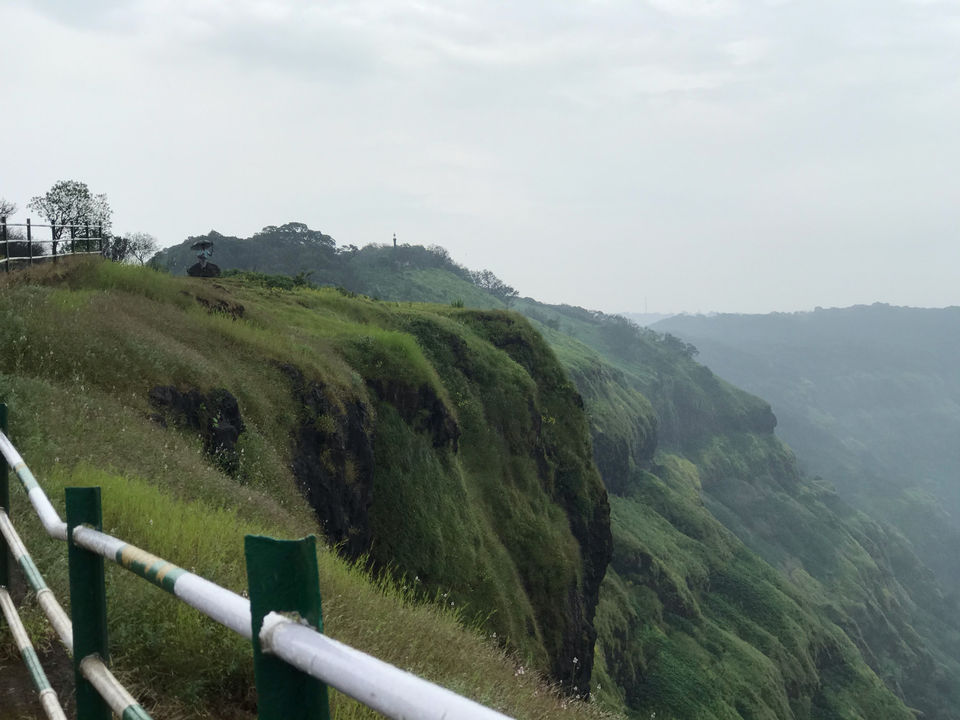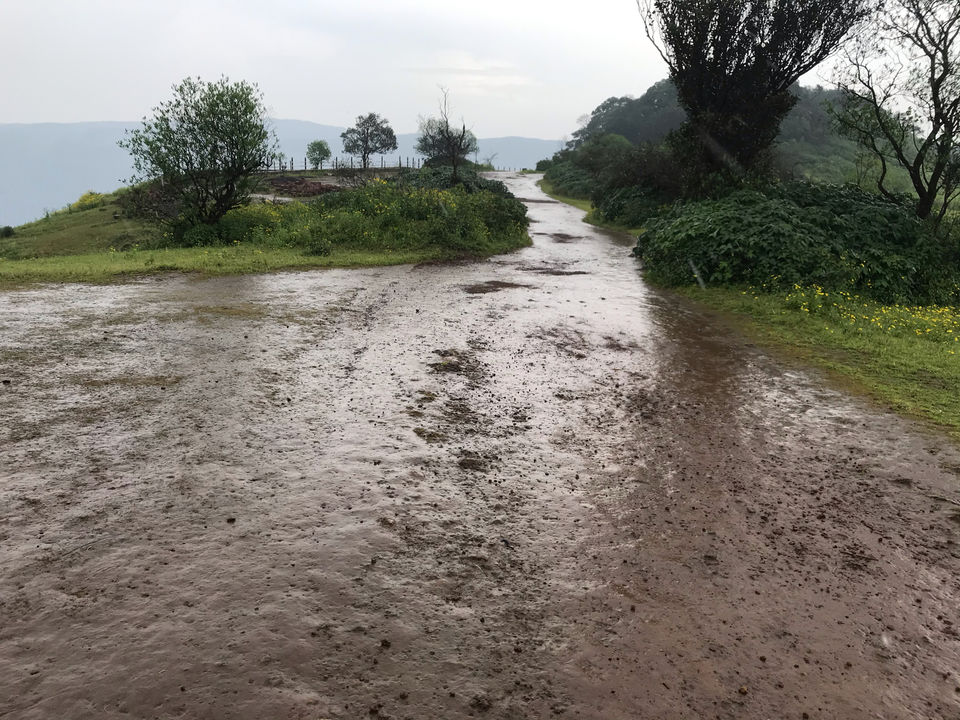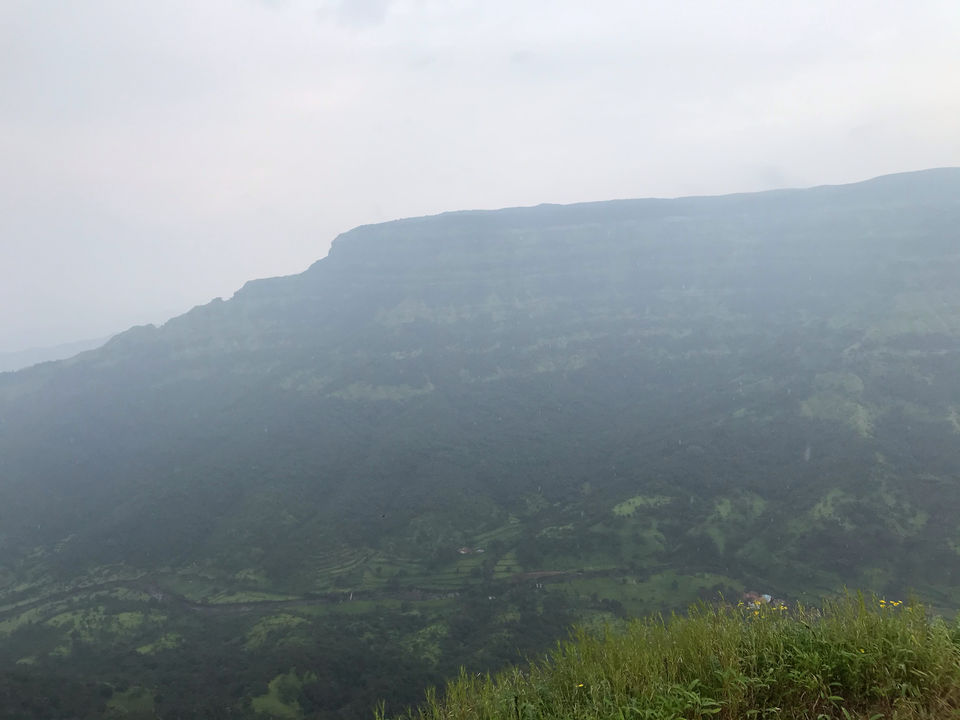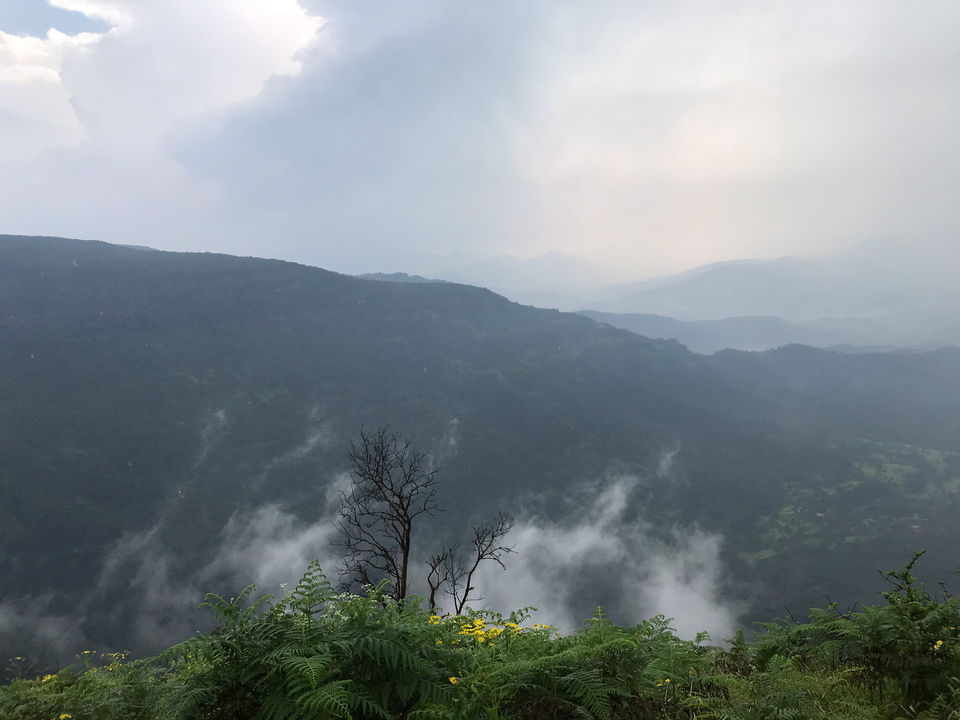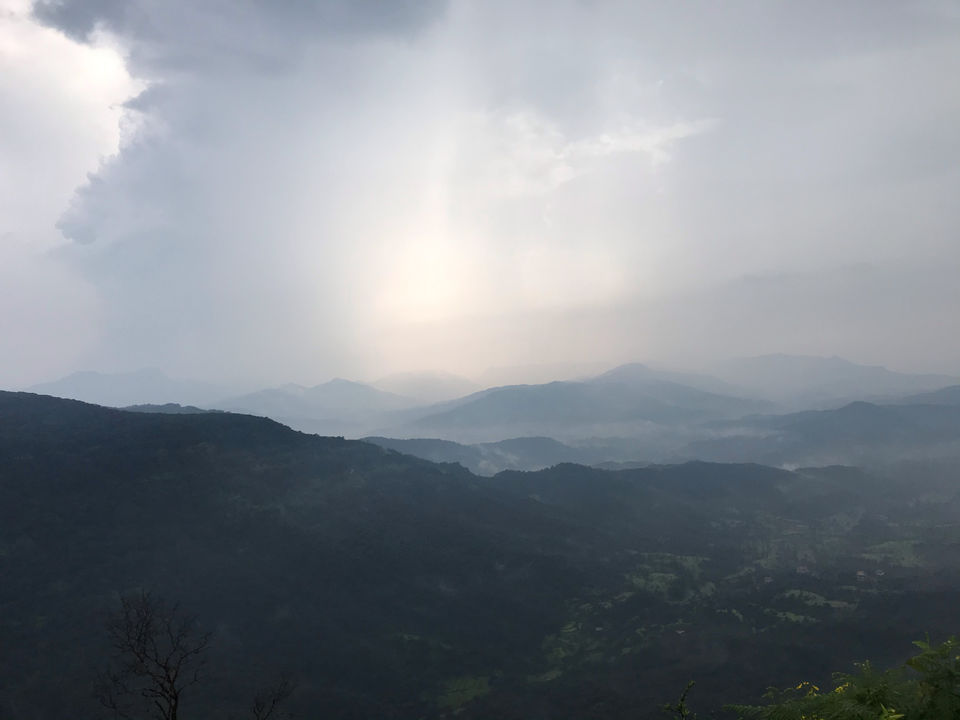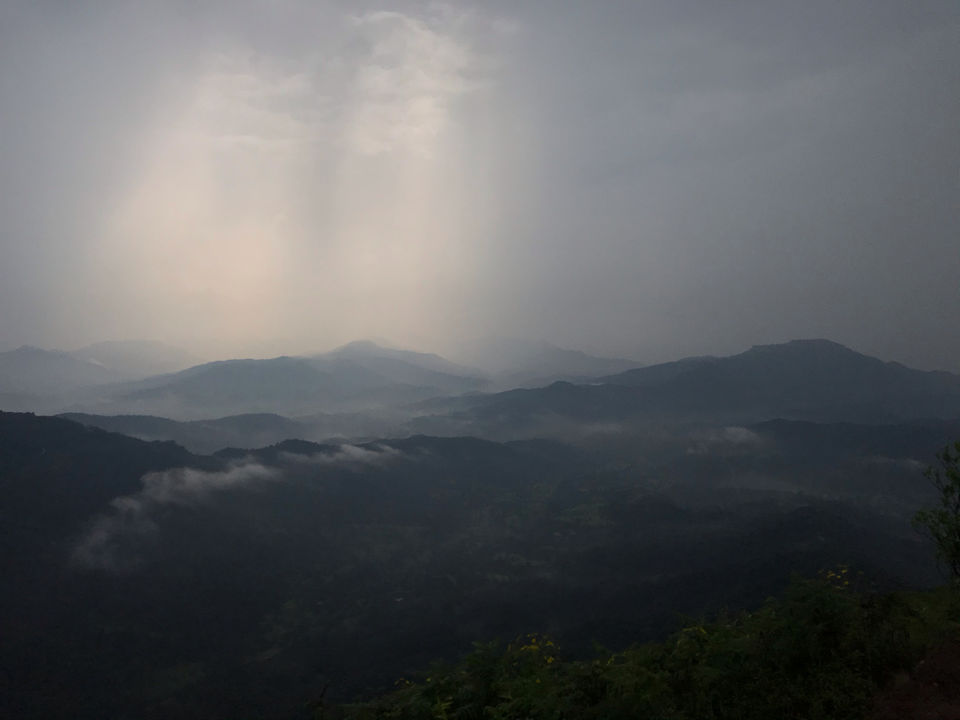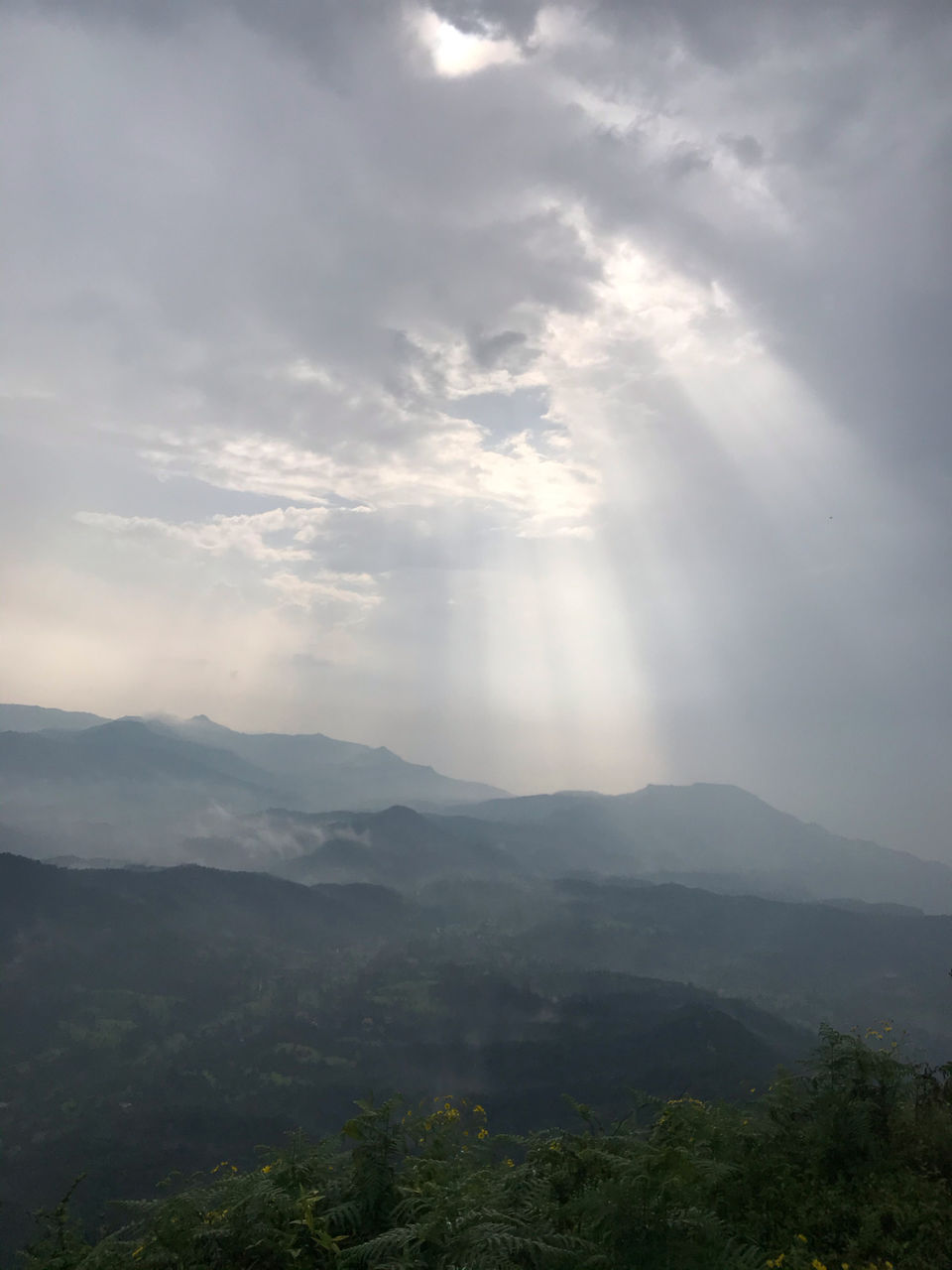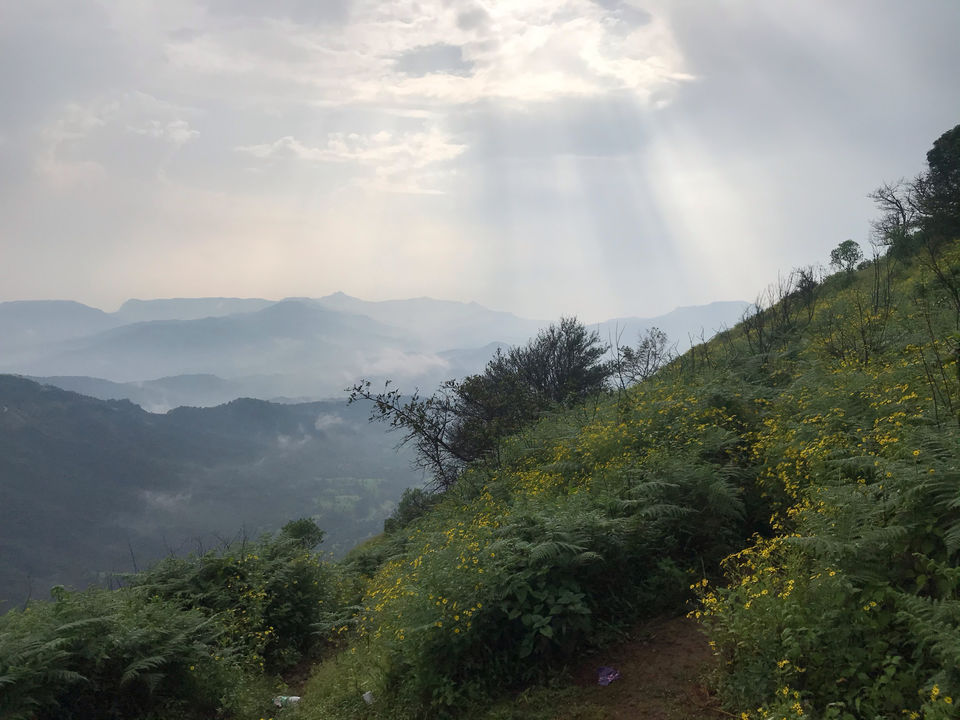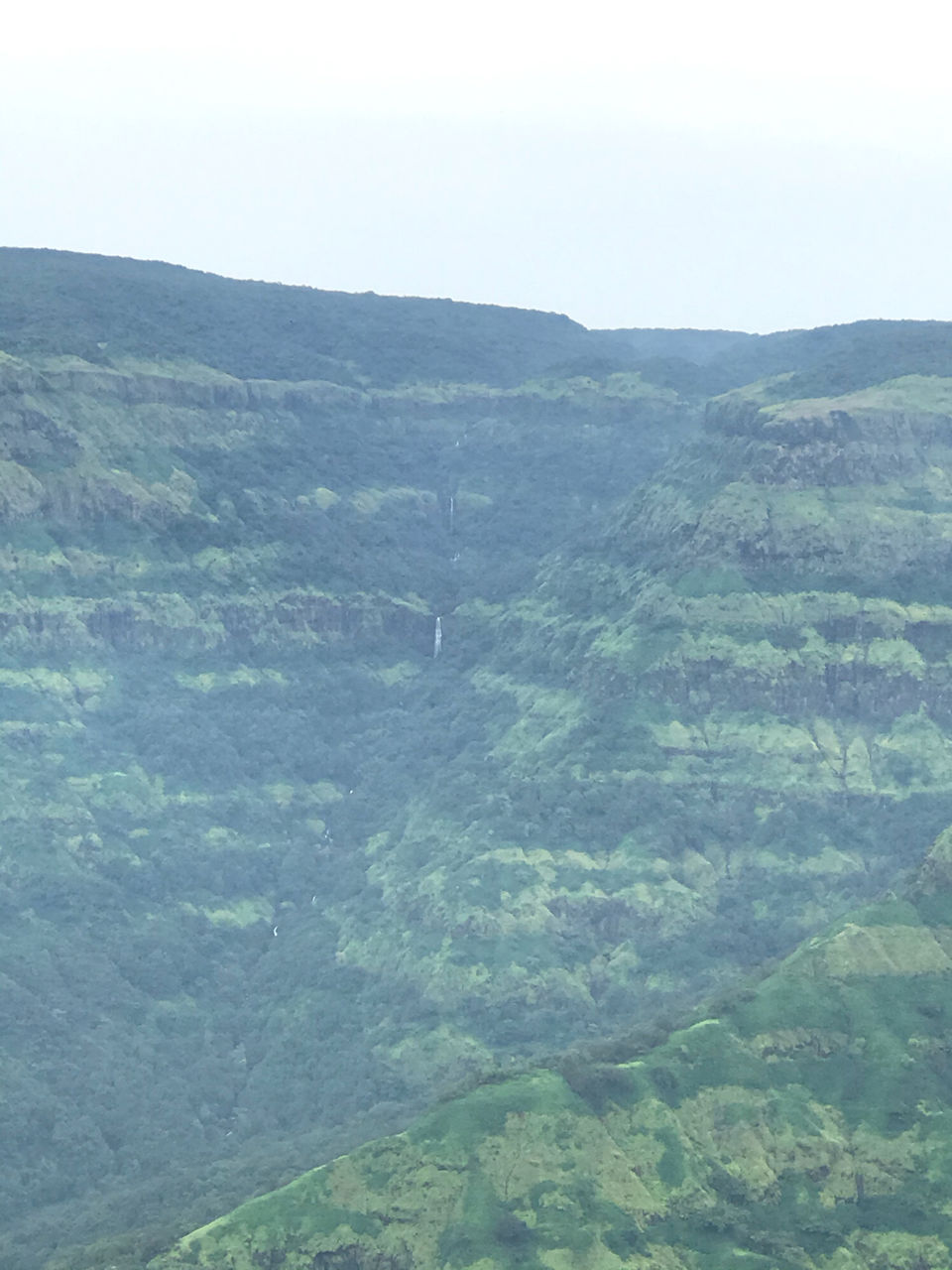 Mahabaleshwar temple and panch ganga temple-
This is in old Mahabaleshwar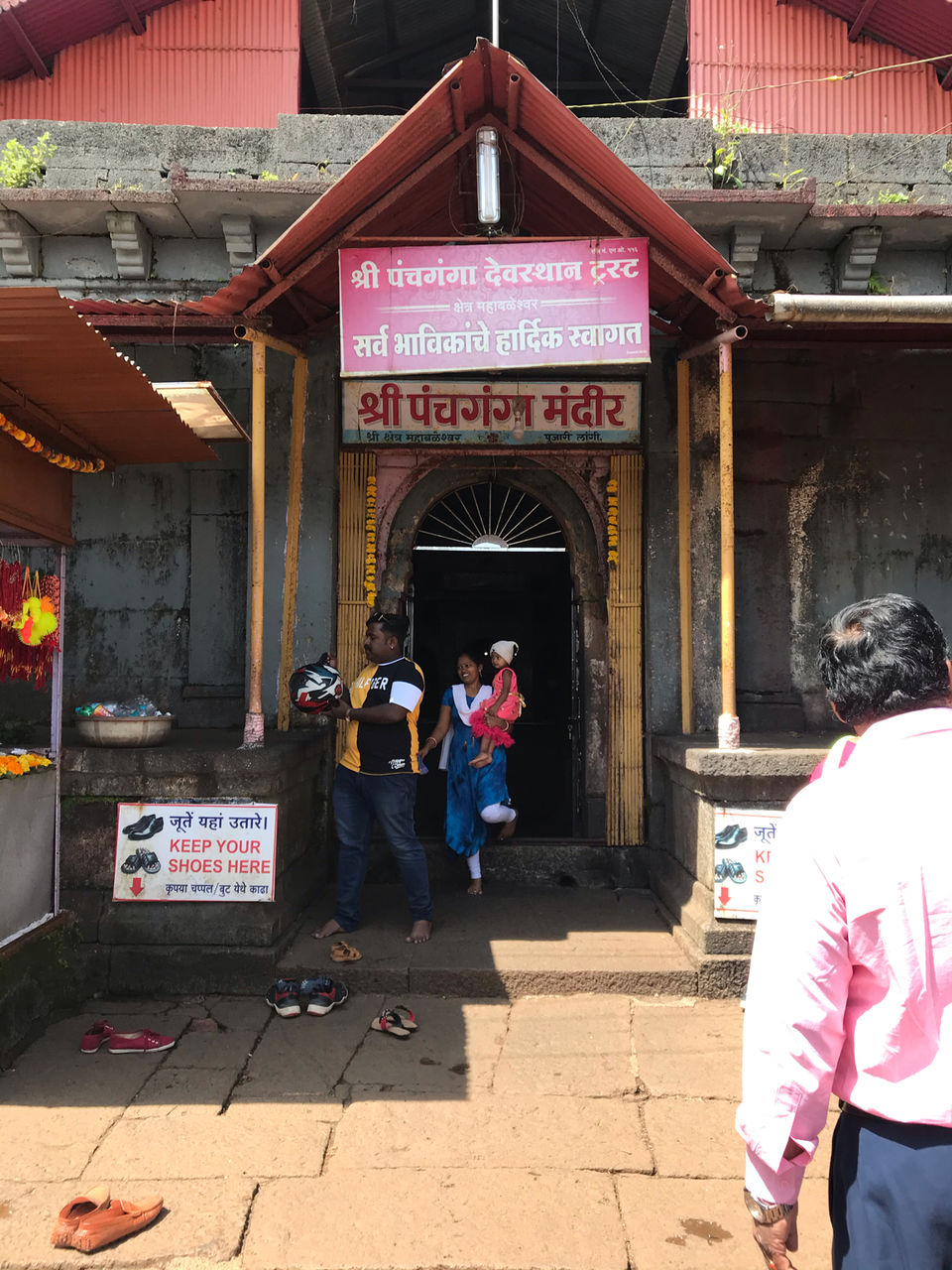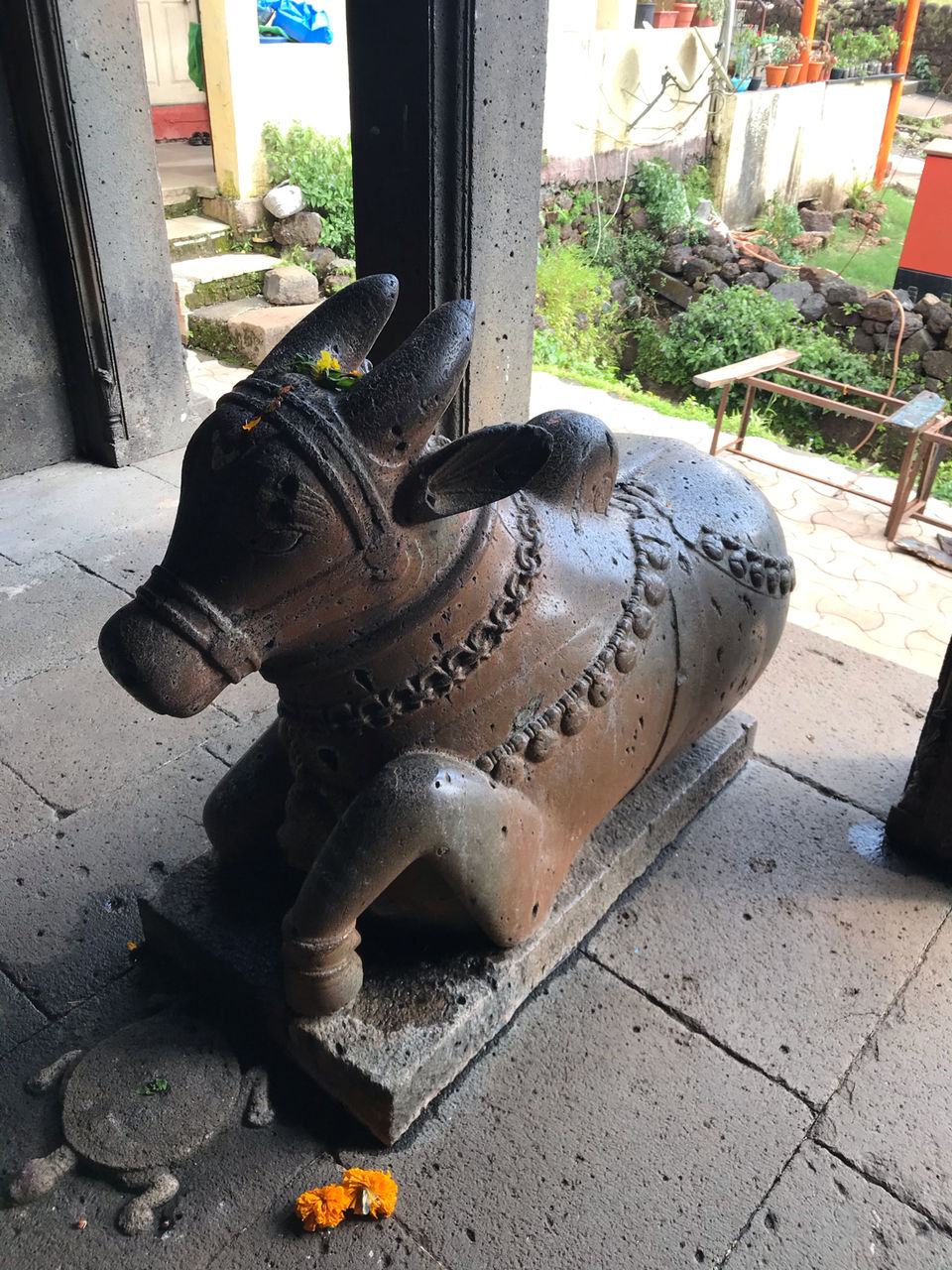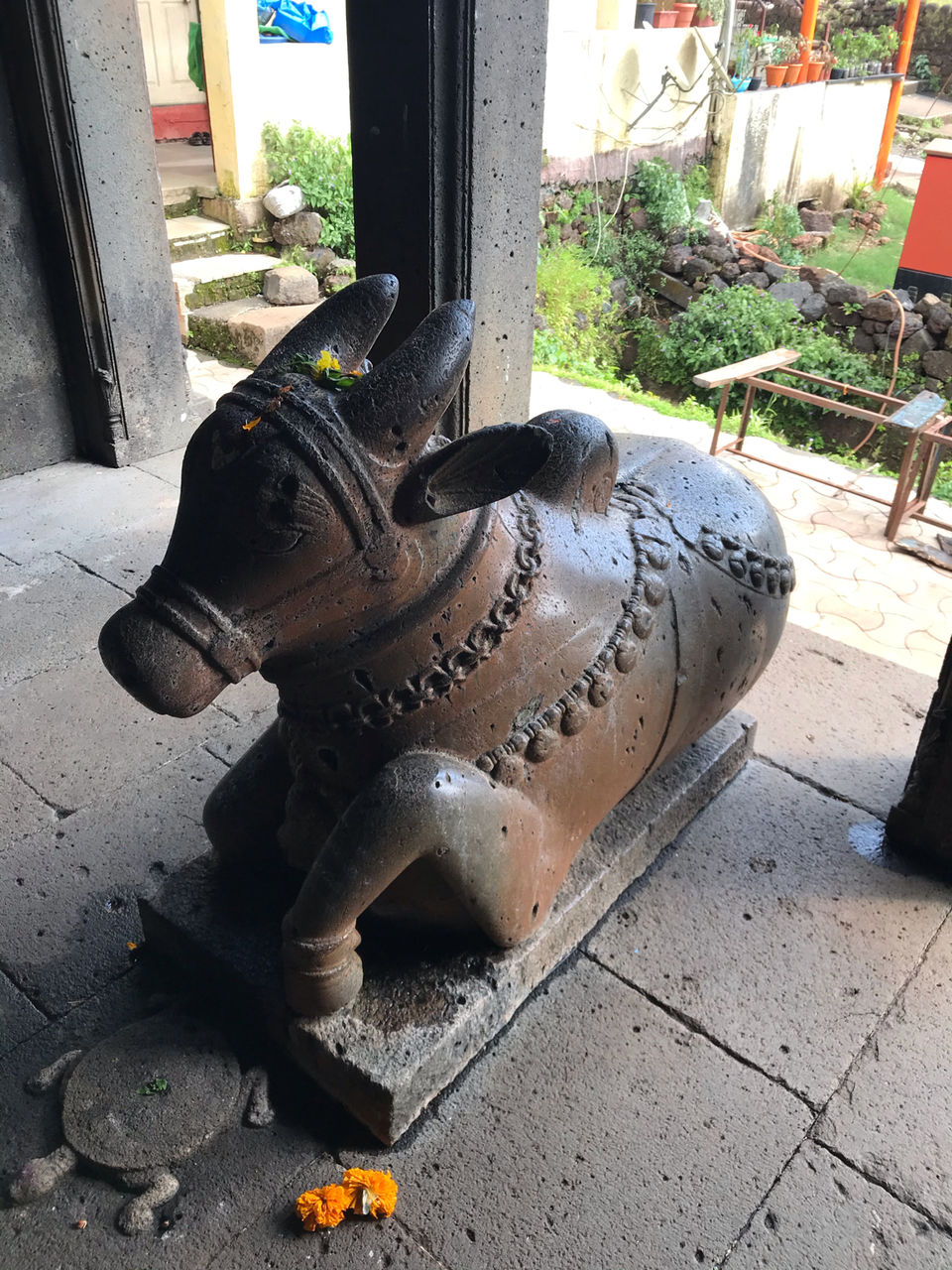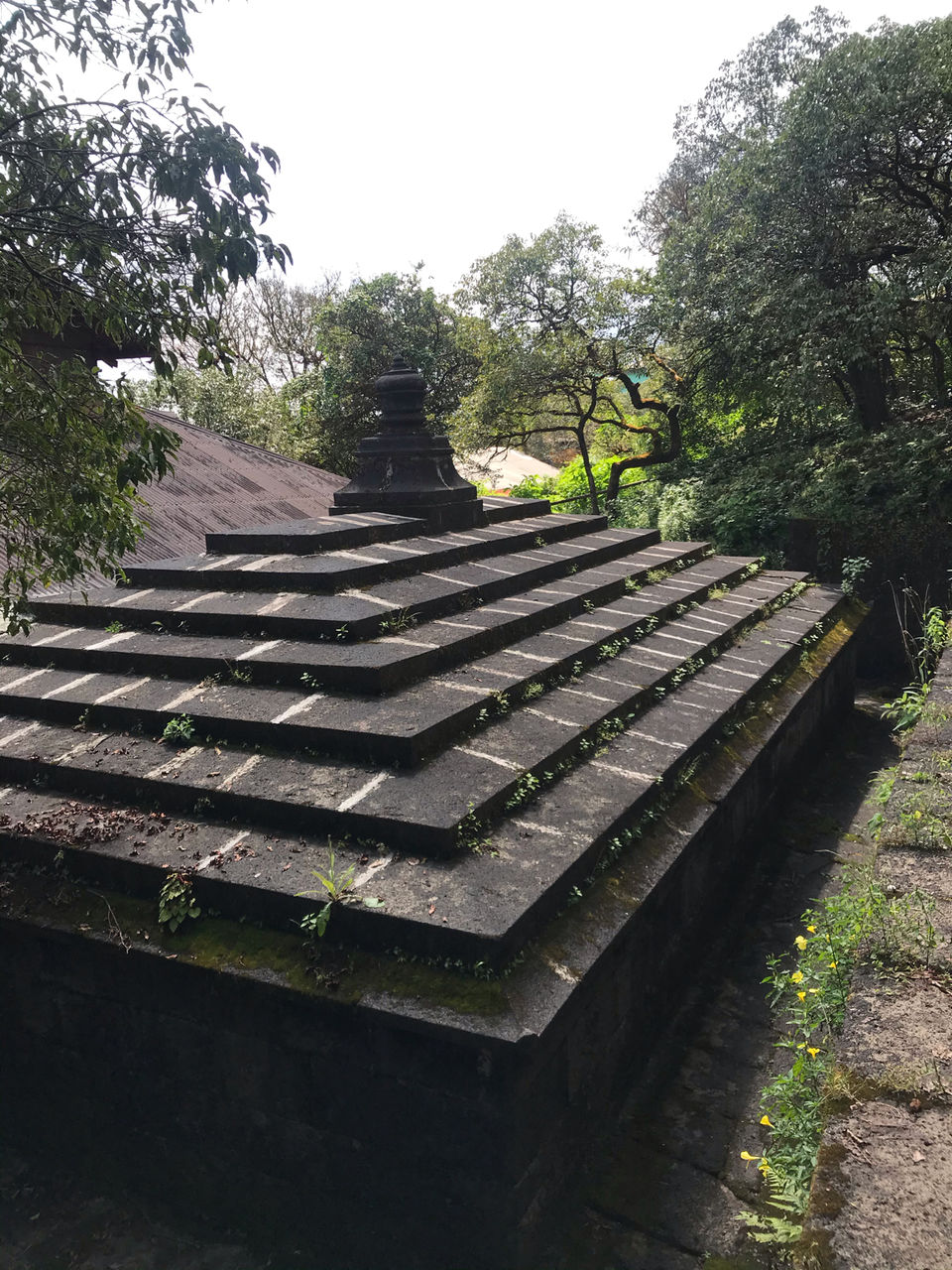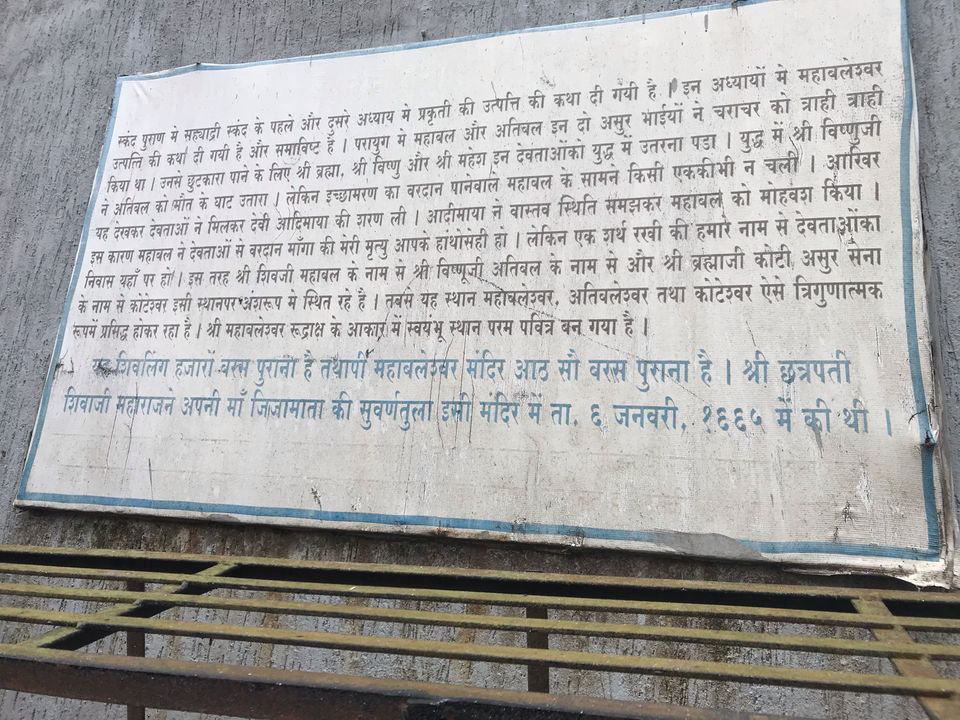 Arther seat point and another points near by it-
There are six or seven points near by arther seat point and its very nearby just walking distance with 1-2 minutes. For this point we must to take hire texi because we couldn't find another alternative for this. But superb all points ....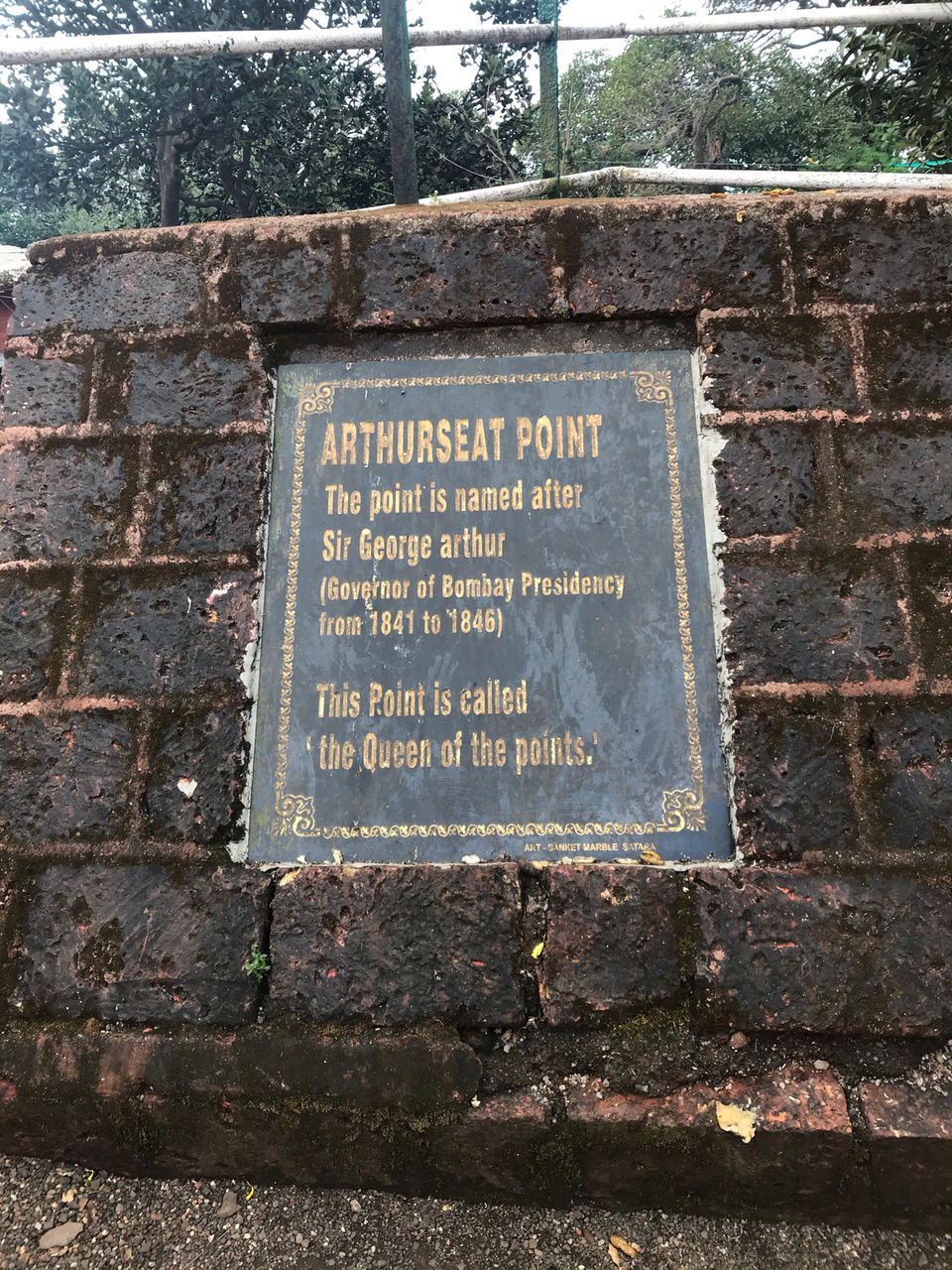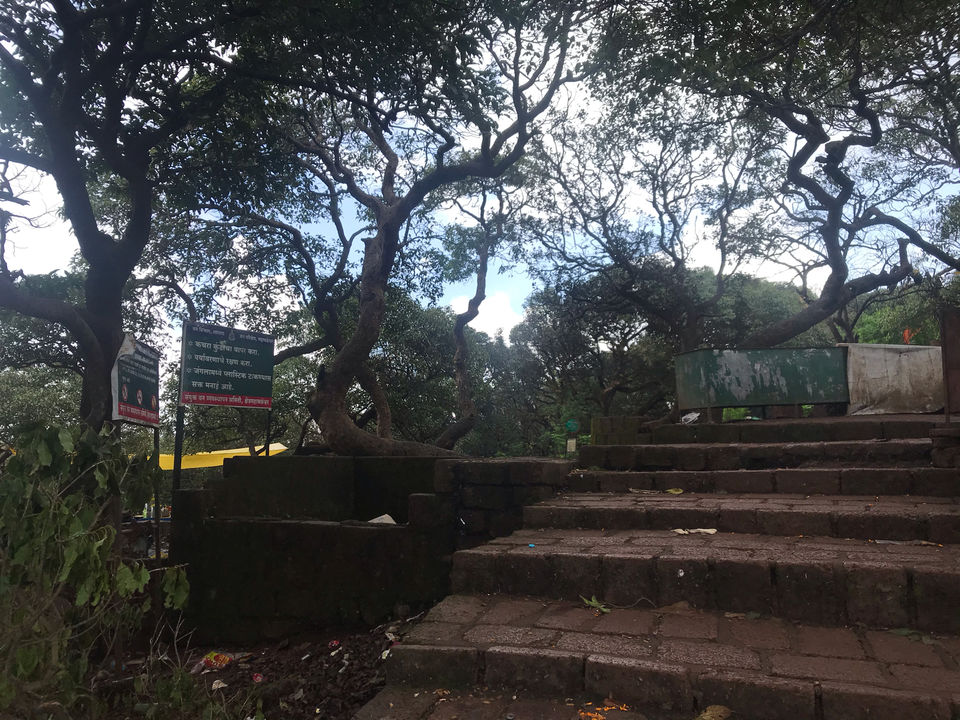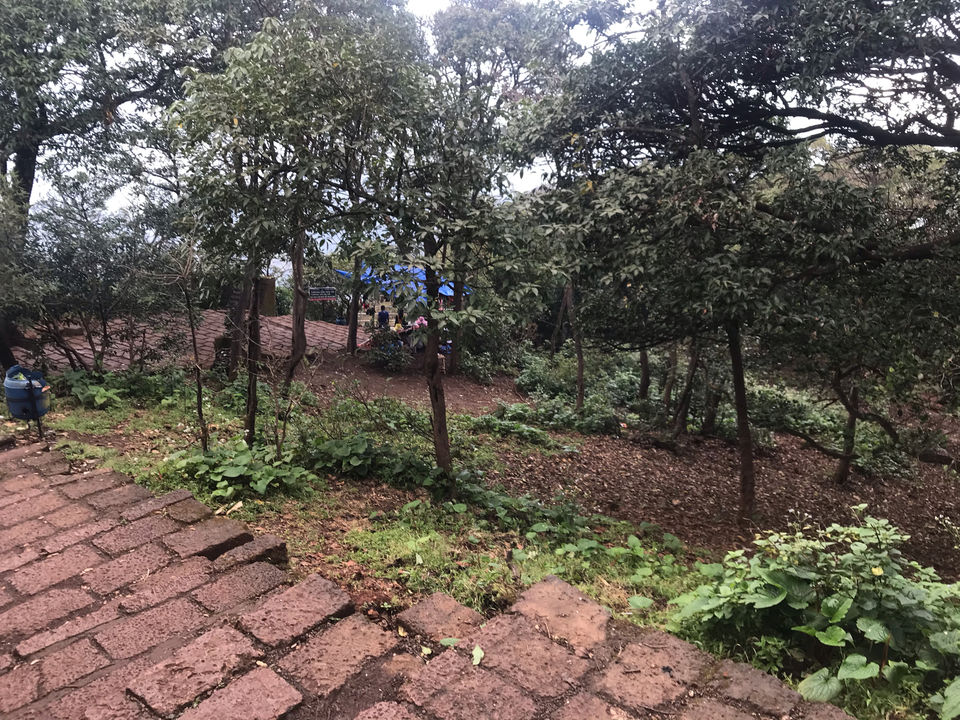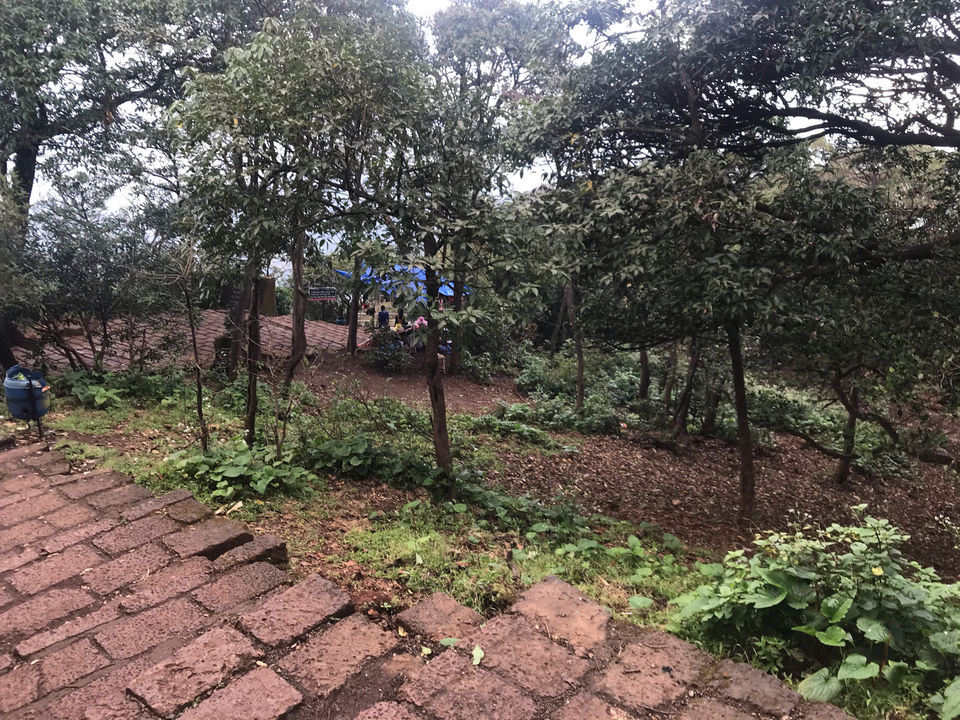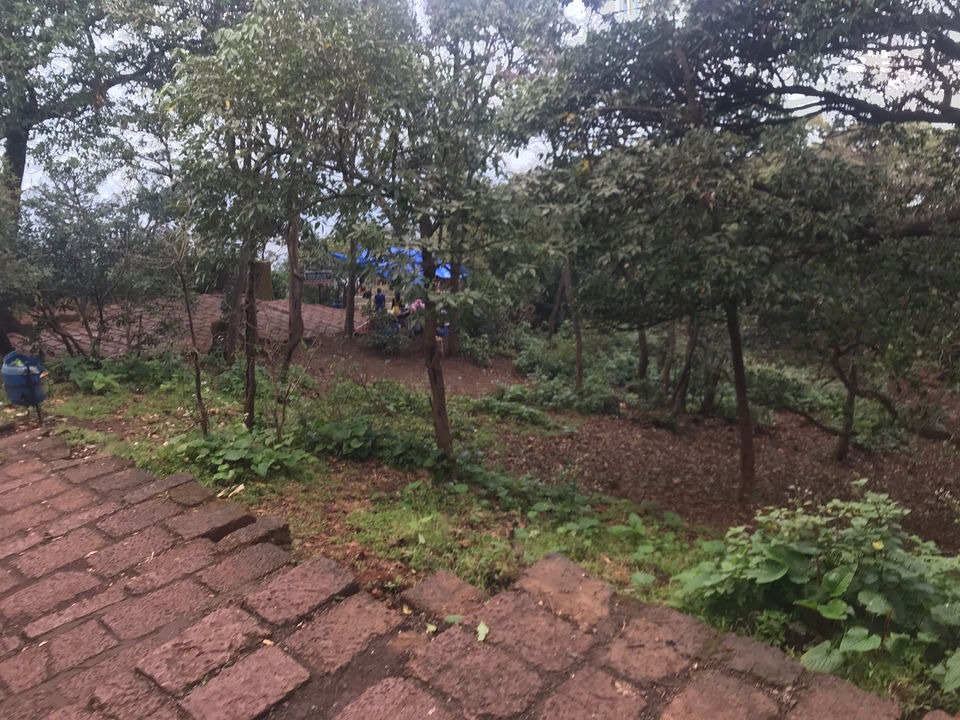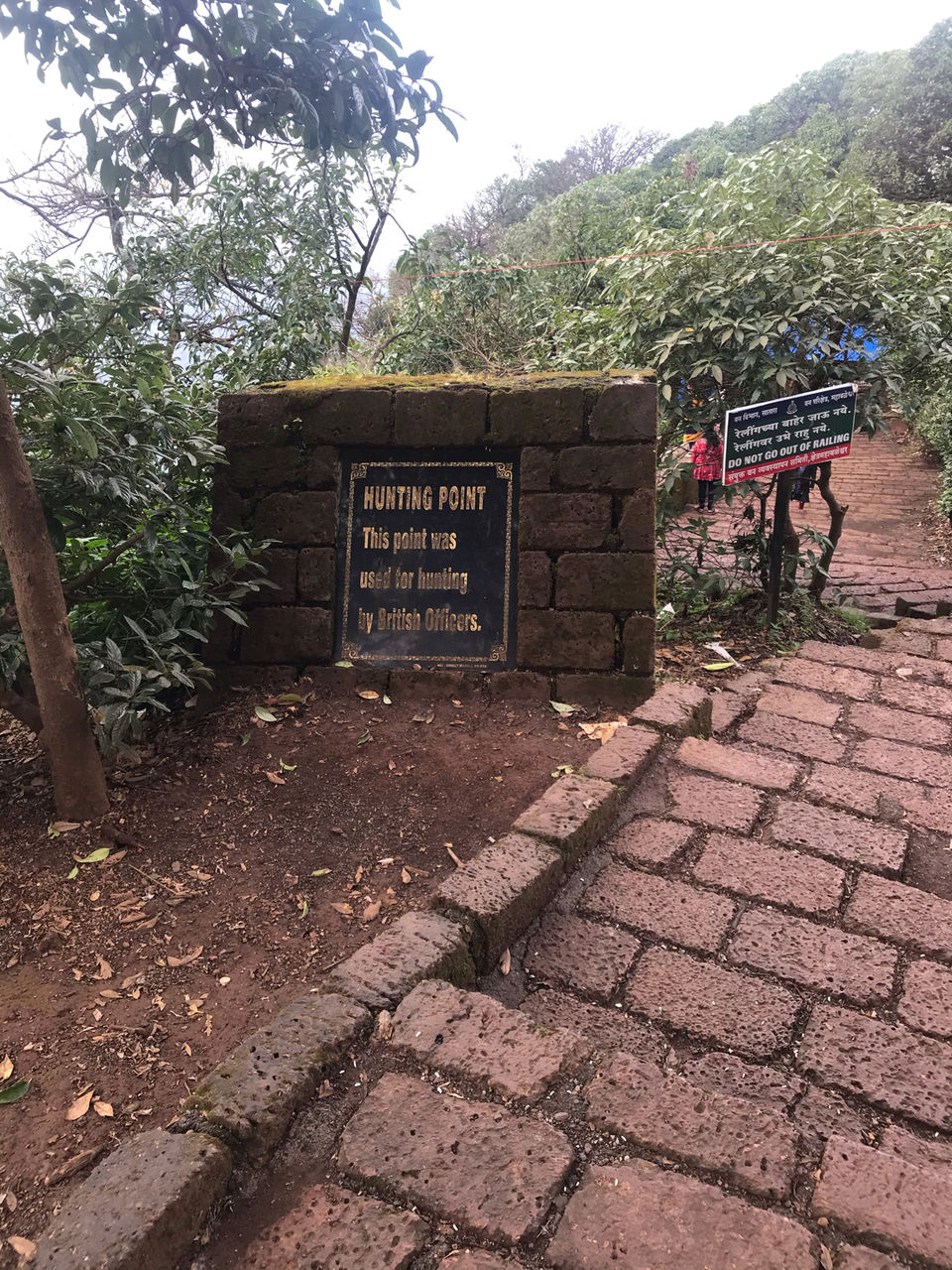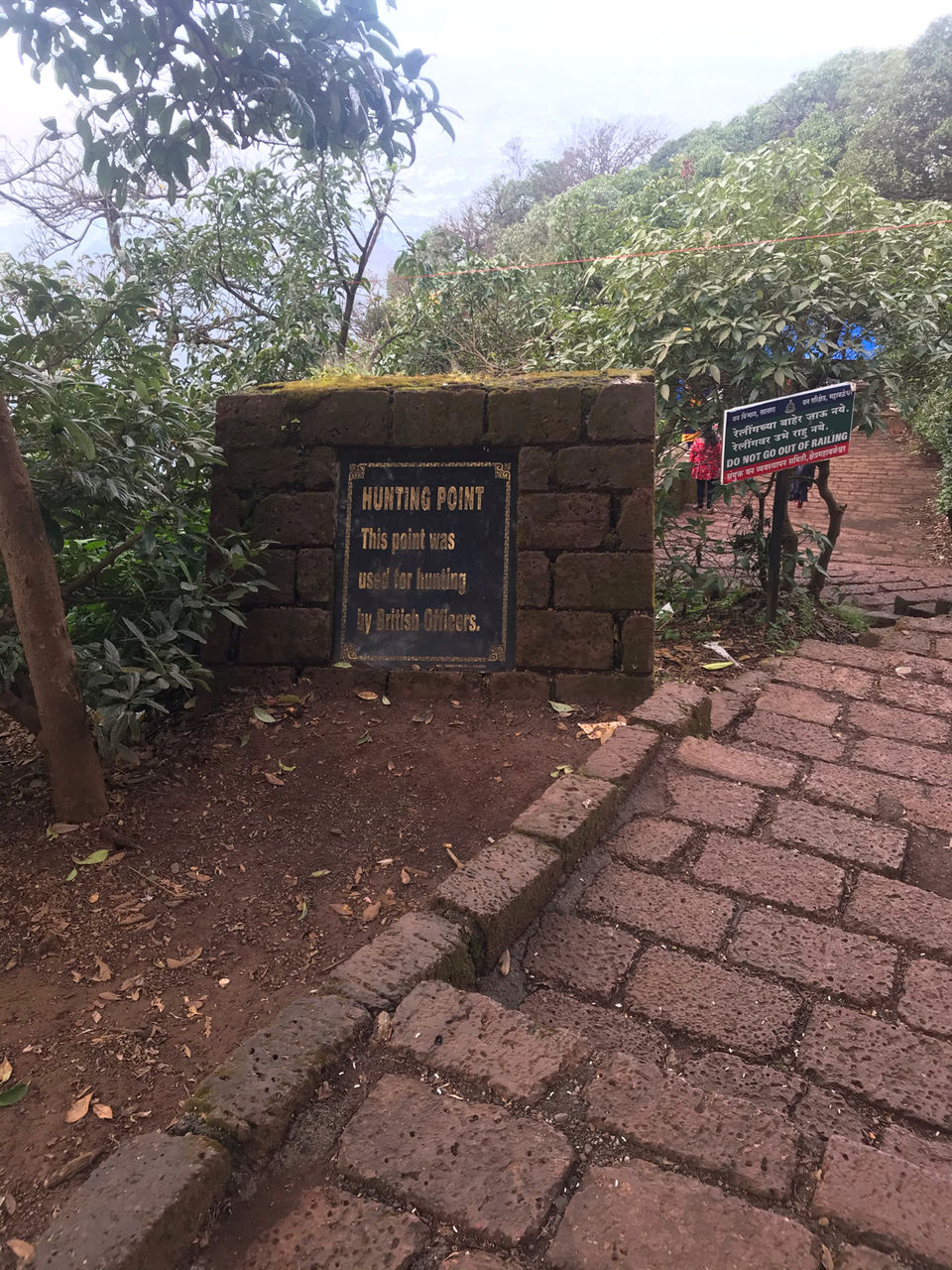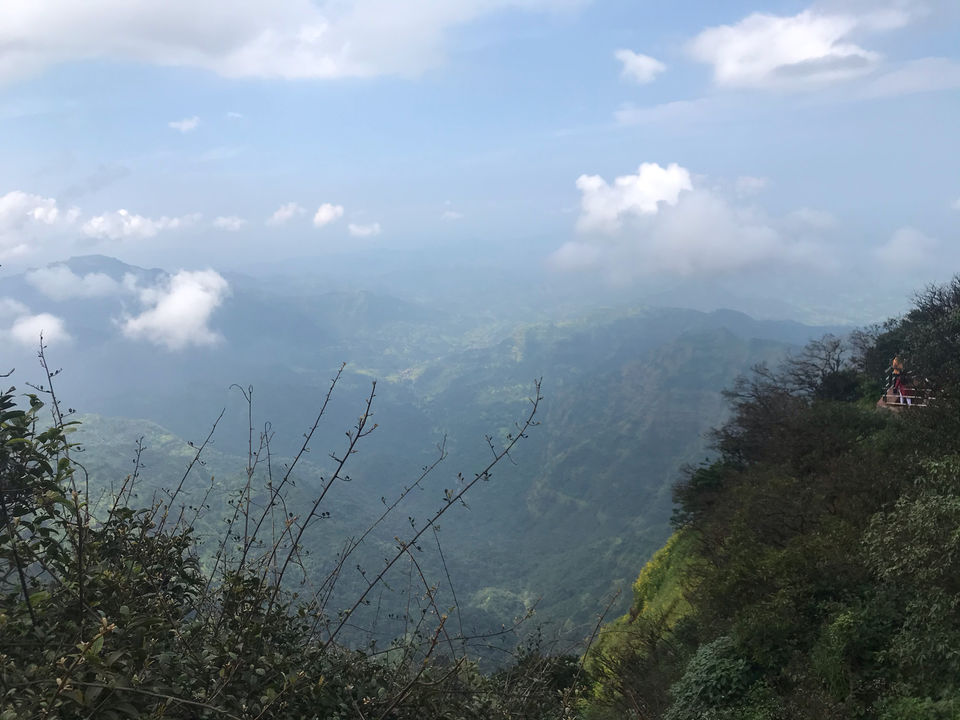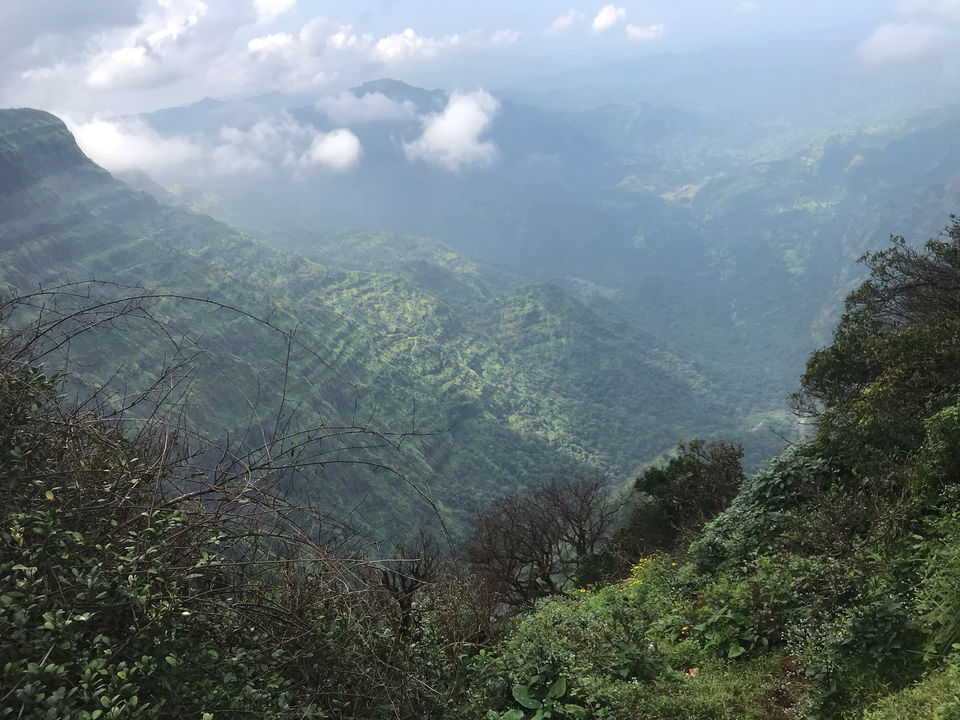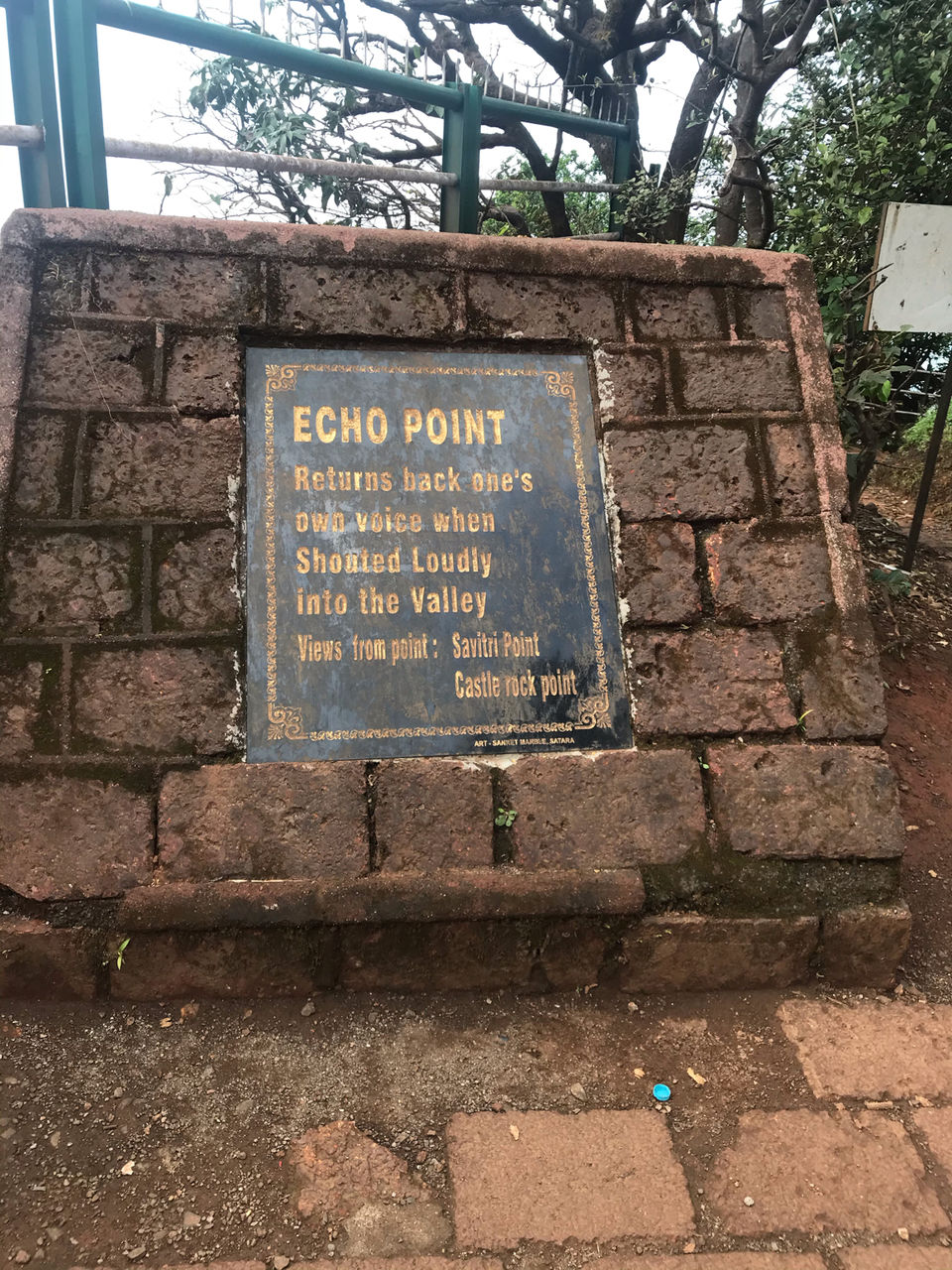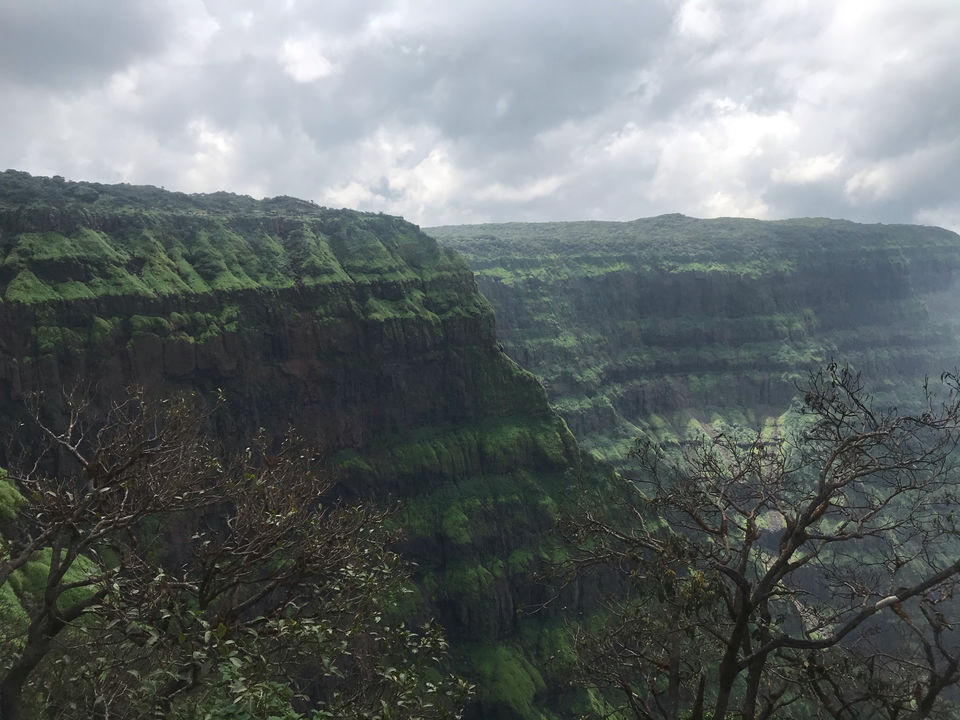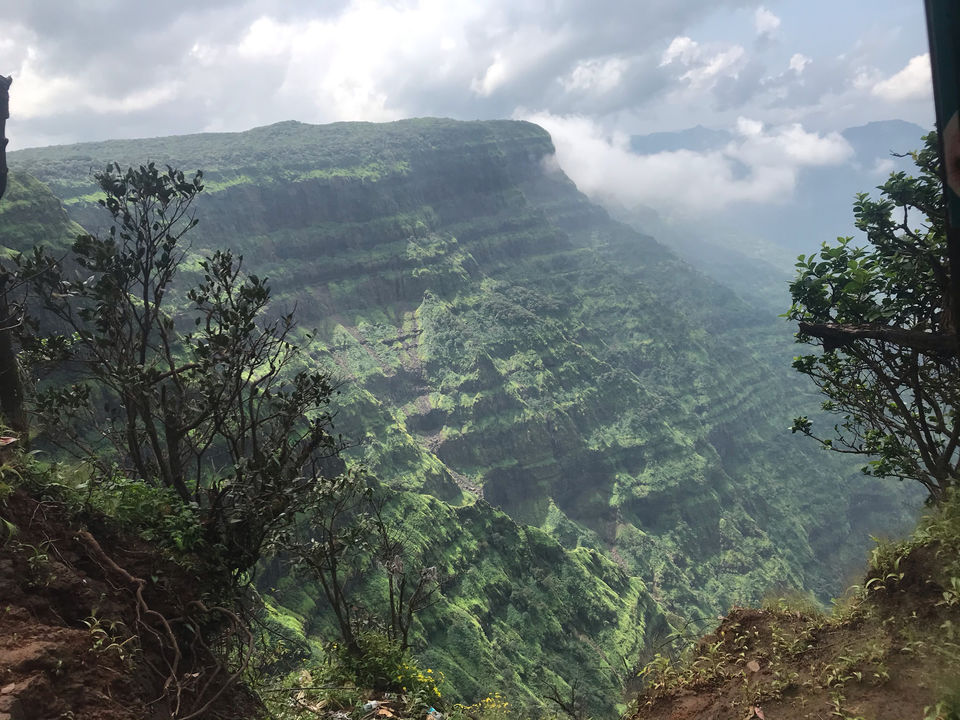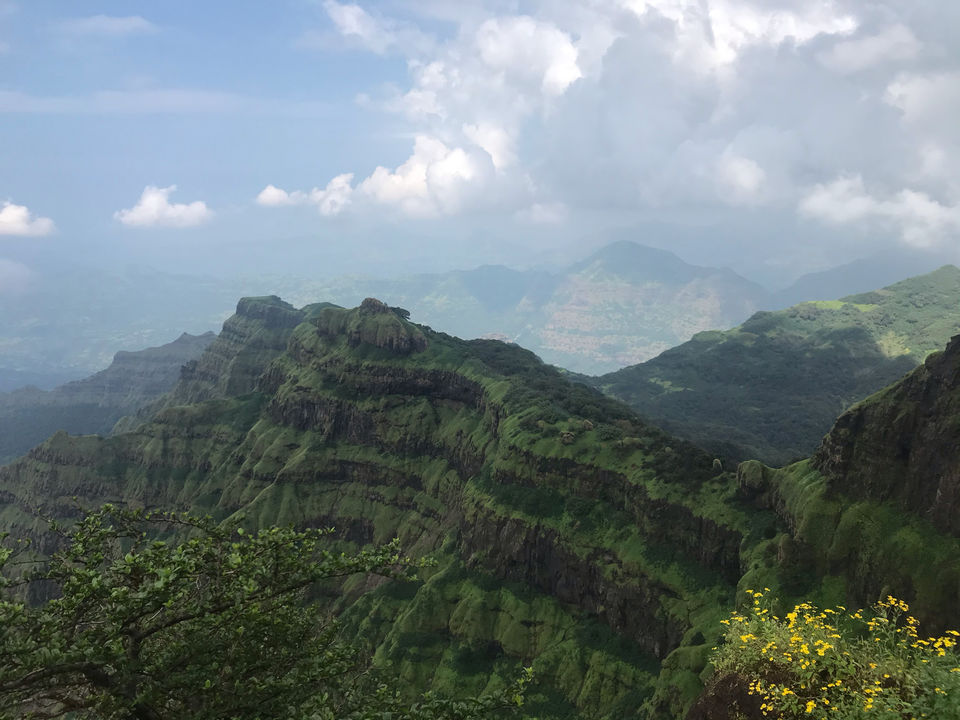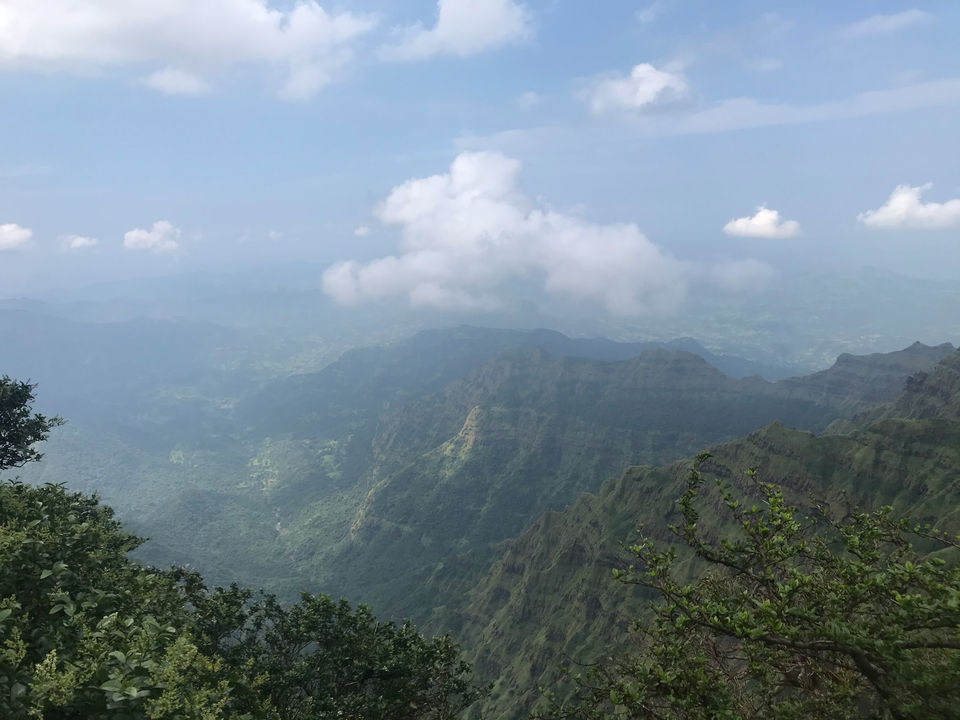 Savitri point and some other points on same road
Connaught Peak Point...
Ohhh my god ... this is very dangerous point ... totally in very deep forest... first time seen such a dense forest in my life... hats off point but I am not suggesting to anyone to visit this point even in groups, may be possible I am visited this point in October and some other months or in summer there will be some other views but what I seen was amazing and hats off ...
Start journey towards Lonavala from Mahabaleshwar
First MSRTC bus from Mahabaleshwar to Pune is 6:15 AM only. That was simple bus , no push back and fare was rs.155/- per person, reached Pune at 9:40am
We catch 9:55 am pune to Lonavala train from Pune railway station and reached Lonavala, and visit Bhushi dam ,
In Lonavala very difficult to find share auto so need to book special auto rickshaw for bhushi dam but we find one alternative for that Lonavala MSRTC bus stand is near by railway station and some local bus is going on the root of bhushi dam and it will take 10 rs per person. And we took auto rickshaw from there to come back station with rs. 30 per person
Then going Khandala to visit three points (walking distance) sunset point, raj machi point , monkey point. And near by one temple .
Finally again come at Lonavala station with buying Lonavala famous chikki...
in Lonavala and Pune both railway station have 24 hours clock room facility and waiting rooms,
In Khandala railway station in ticket window have 24 hours clock room facility.
Finally i would like to summary to main points-
In Mahabaleshwar- best points are - arther seat point , lingmala water fall, Lodwik point, and if want to see 100% dense forest then dhobi waterfall and Connaught peak point.
In Lonavala- bhushi dam is best,
In Khandala- raj machi point or sunset point (both are walkable area).