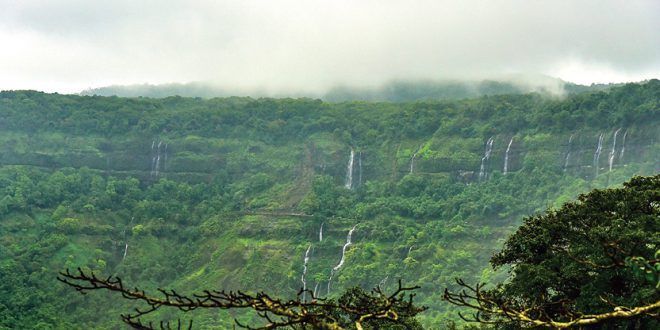 Popular as one of the eight hottest hot-spots for biodiversity in the world, a UNESCO world heritage site, Sahyadri range ( The Western Ghats) runs parallel to the western coast of India. A total of 39 national parks, reserve parks and wildlife sanctuaries of Western Ghats are listed under world heritage sites. Home to some of the most famous hill stations like Lonavala, Mahabaleshwar, Amboli, Kudremukh, Kodagu, Anaimudi, Kodaikanal, Palakkad and Waynad, the ghats stretch over 1600 Km from Maharashtra to Kerala and Tamil Nadu.

Land of the King Cobra, Western Ghats boast rich biodiversity with thousands of species of flora and fauna. The best time to visit is during monsoon. There is a lush green cover all over. The region is full of solace no mater which part you are in.A travel of at least 15-20 days is needed to complete the journey through Western ghats. In this chapter : The Ghats Part 1 we travel through the western ghats in Maharashtra. The travel through this region is an amazing experience and if you are travelling solo during Monsoon, be prepared for the challenges ghats offer. Be prepared for a harsh weather. We would advise you to carry a rain kit and mosquito repellent throughout the travel.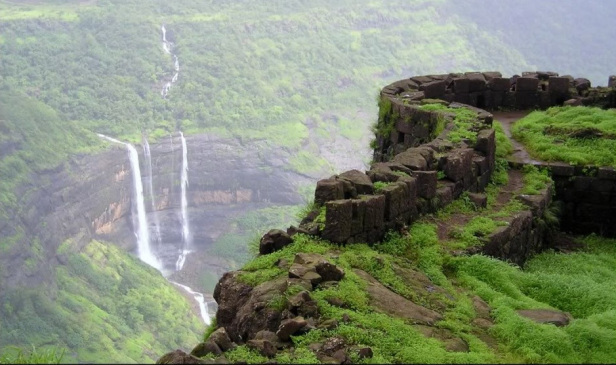 Day 1
We start the journey of the western ghats at Lonavala. At a distance of 64 Km from and 96 Km from Pune and 96 Km from Mumbai, Lonavala is the most popular hill station in Maharashtra state. One can take Mumbai-Pune Expressway from either side to reach Lonavala. Lonavala has a twin in Khandala. Both the mountain towns are situated on the adjacent hills and host a lot of tourists during monsoon and winters. The region has a number of forts, Visapur Fort, Rajmachi Fort and Lohgad Fort to name a few.

Reach Lonavala by noon. Rent a decent accommodation and a bike. Hoping it's a rainy day, the first destination as a starter would be Bushi Dam. Built on the Indrayani river, Bushi Dam is a major tourist attraction in Lonavala. Due to rise in drowning incidents in the dam, a ban on consumption of liquor is imposed in this area. One can sit on the steps leading to the dam munching on some local vada pav, bhajji pav and tea. The Dam during monsoon is always overflowing and the touch of water will give you a refreshing feel. During the weekends, dam area is crowded, much as the rest of Lonavala. After spending some time here, ride towards the Tiger Point. Distance between Bushi Dam and Tiger Point is 5 Km and can be covered in 10-12 Minutes. The view from Tiger Point is spectacular and the green cover all around during monsoon makes this view even more spectacular. You will be above clouds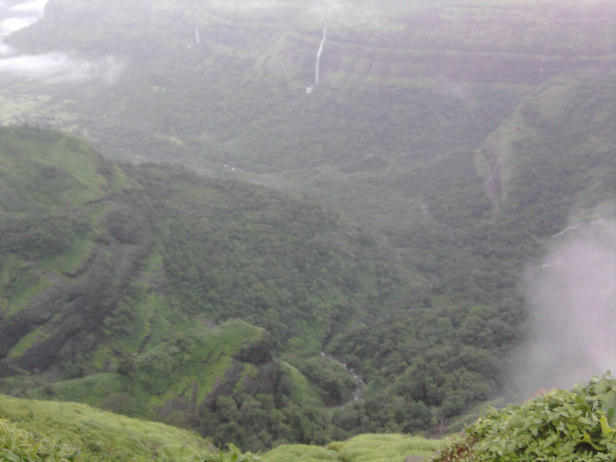 Lost in thoughts spend some good moments here. Move towards the main town of Lonavala. Lonavala is famous for ' Chikki' the sweet meat. Gujarati food is more popular in this hill town. Have a good meal at any of the restaurants listed. For an authentic South Indian meal, Kamat's is recommended. Stroll in the town for a while and head back to your accommodation. There is no feeling better than the feeling one gets laying on the bed in a cozy blanket by the window side with rain and thunderstorm filling the atmosphere outside.
Day 2
We start the second day of our journey. We still are in the majestic town of Lonavala. The rain and lovely weather will definitely make you lazy. But one can not travel the world by staying in bed. It is time to ride towards the Rajmachi Fort. A must visit in Lonavala, Rajmachi Fort was used by the great Maratha Warrior Shivaji. We need to cross a thick forest surrounded by deep valleys on foot to reach Rajmachi. The view from here is an absolute treat for eyes. The view of waterfalls from the top of the fort is majestic and you can spend some good quality time by soaking nature. You will feel peace within. From Rajmachi, we travel towards Khandala and the first destination is Duke's Nose. Located at a distance of 12 Km from Lonavala, Duke's Nose, the most famous landmark in Khandala is quite popular among the hikers.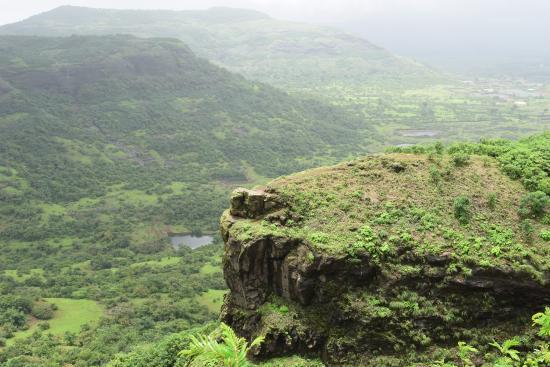 The place provide an amazing view and is frequented by many adventure enthusiasts. One can also try hiking and climbing organized by various groups. This will be a fun filled experience and you will be taking along some good memories to cherish.
After spending a brief amount of time at the fort, it is time to travel towards the Amrutanjan Point. From here you one can get a clear view of the Duke's Nose as well as aerial view of Khopoli. Have a good day meal at any of the food joints in Khandala and move back towards Lonavala to the Karla Caves. Situated at a distance of 12 Km from Lonavala, Karla Caves have one of the best preserved Buddhists Temples in India.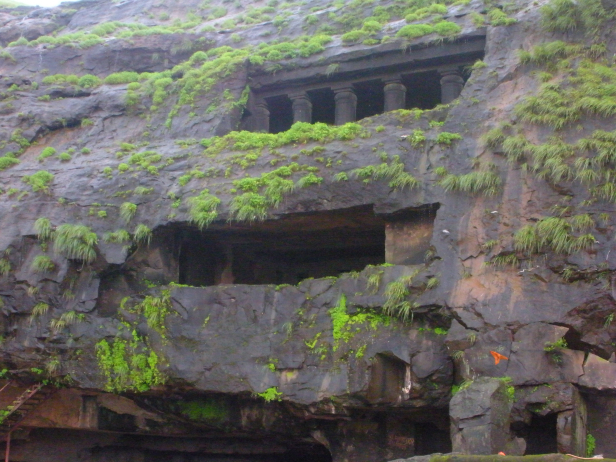 We need to get free by the evening. We will leave for Mahabaleshwar by evening. Passing through Pune, it is a 3 hour journey from Lonavala to Mahabaleshwar. Reach Mahabaleshwar by night and sort out accommodation here for next day. One can find a decent accommodation here for Rs 1000-1500. Grab a quick bite in the room. Take a good night sleep and be ready for some more travel and fun tomorrow.
Day 3
Situated in the Satara district of Maharashtra, Mahabaleshwar is the largest hill station on the western ghats in state. Popular due to its cool climate, Mahabaleshwar offers amazing view of the region and long walks to remember. To travel around one can hire taxis which are available at all the popular tourist points. The prices are reasonable and one can commute from one point to another within a range of Rs70-Rs100.
Start early by 6 AM. Go for a short trek. In Mahabaleshwar there is always a trek nearby you. Use google services or ask anyone for the nearest trek and go for it. Scenery around Mahabaleshwar is a delight for photographers. After the trek our next destination will be Lodwick Point. Situated at 5 KM west of Mahabaleshwar, Lodwick Point is the most prominent tourist destination in Mahabaleshwar. At the point there is a 25 Ft memorial pole is erected to honor General Lodwick. Spend some time here and move to Lingmala falls. Surrounded by the lush green cover, Lingmala falls showcase the real natural beauty and is a treat to the eyes. Mostly visited by locals Lingmala falls is one of the most under rated site in Maharashtra.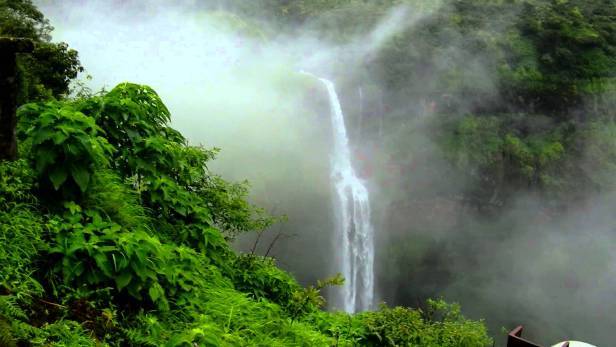 For lunch, The Grapevine Restaurant is recommended. Non-vegetarian here is a must try. After filling you stomach, head now to the Arthur's point. Also known as the Queen of Points in Mahabaleshwar, it is a sort of gravity defying experience. If any light object is thrown into valley from Arthur's Seat (A platform made for tourists to stand and enjoy the view), it will float back upwards due to the air pressure built in the valley. There are quite a few monkeys in the region and make sure you do not leave your items unattended. Moving from the Arthur's point our next destination is Bombay point or more commonly known as Sunset Point. Popular as a perfect destination for afternoon picnics, The Bombay Point offers enticing view of the sunset. The famous Lover's Point of Mahabaleshwar is to the left of Sunset Point. View of sunset from Panchgani is also splendid. Chai and bhajji is the specialtiy here and do not miss on an opportunity to grab some. Do not forget to buy some fresh local strawberries.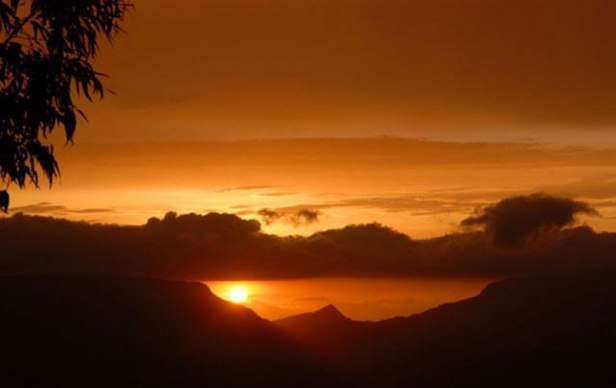 It is time to say goodbye to Mahabaleshwar. Board a bus by 9 PM and reach Belgaum by 4-5 AM. On reaching Belgaum, one can rent an accommodation for as low as Rs 600/- in a decent hotel. Sleep for some time and wake up for some good breakfast and start travelling towards Amboli Falls and Ghat.
Day 4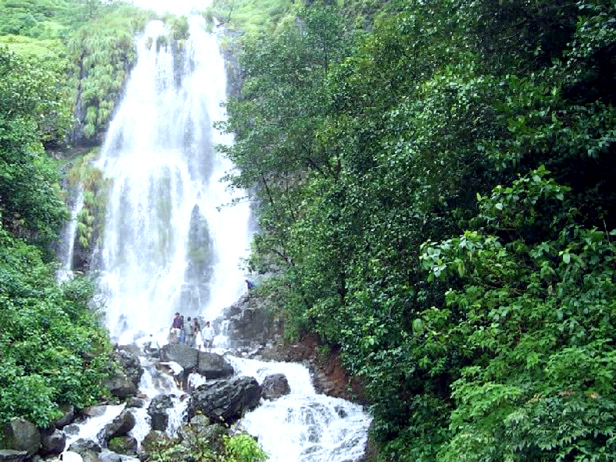 By the time you start your journey from Belgaum towards Amboli it would already be 11 AM. In approx an hour and a half you will reach Amboli, hoping on a state transport bus. Get down at the falls. The falls are on the Belgaum Goa highway and provide and amazing view. Amboli falls are relatively less explored as compared to the other falls in the ghats region. Spend some time here. There are a couple of food stalls near the falls. Vada Pav, Bhajji and tea are must have after drenching in the water. There are a couple of more points near Amboli where you can spend some time before getting back near the falls to enjoy one of the best sunset's of Western Ghats. Nangarta falls nearby is also another tourist attraction, which also acts as a door to Amboli.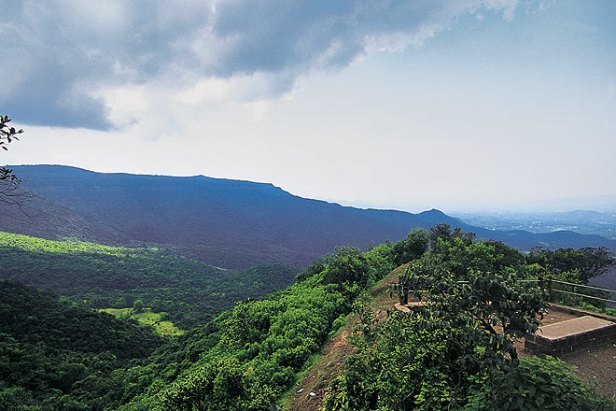 After the sunset, hop on the state transport bus and travel back to Belgaum. This is the last night of out Part 1 of Western Ghat travel. Treat yourself to the best Biryani in India at Hotel Niyaaz in Belgaum. Chicken Southe is also recommended here. Roam around the city a bit. A multi cultured city, Belgaum will surely offer a new experience to everyone.
This bring us to the end of an amazing journey through a very small part of Western Ghats. Morning, we leave back to work or some to the new destinations. We hope to get back on the road and explore Western Ghats completely.
Till then Adios.
Peace & Cheers.
Travel Thirst :
Looking to extend the stay for one more day? A trip to Doodhsagar waterfalls is recommended, which is located at a distance of 96 Km from Belgaum. Start early morning. Falls are located in the Bhagwaan Mahaveer National Park. Swim under the falls, soak the sun and enjoy nature. Dhoodhsagar waterfalls are nature at its best. View of the falls is amazing. Water is milky white and the best time to visit Doodhsagar is during or post monsoon. Come back by the night and head to your next destination in the morning.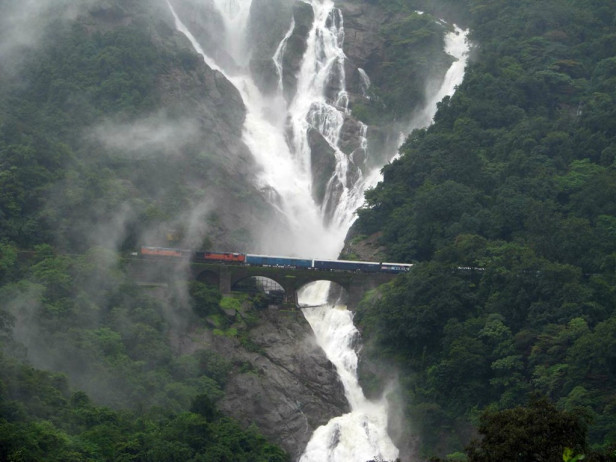 Life Hacks:
Travelling to Western Ghats, Book your stay prior.
Reserve your tickets for travel well in advance and while commuting from one place to another for an overnight journey try booking the ticket atleast a day before travel.
Always carry rain gear.
When in ghats and jungles, stay fully covered and mosquito repellent is a must use.
Eat in control. You will eat a lot of oily food on the trip. Oil and Monsoon do not go hand in hand????
Keep an eye on expenditure. You do not want to spend more than budget.
Trip first published on EXPLORE LIKE A LOCAL
Frequent searches leading to this page:
hidden places in maharashtra, family tour packages in maharashtra, couple tour packages in maharashtra, budget tour packages in maharashtra, honeymoon tour packages in maharashtra, small tour packages in maharashtra, maharashtra road trip