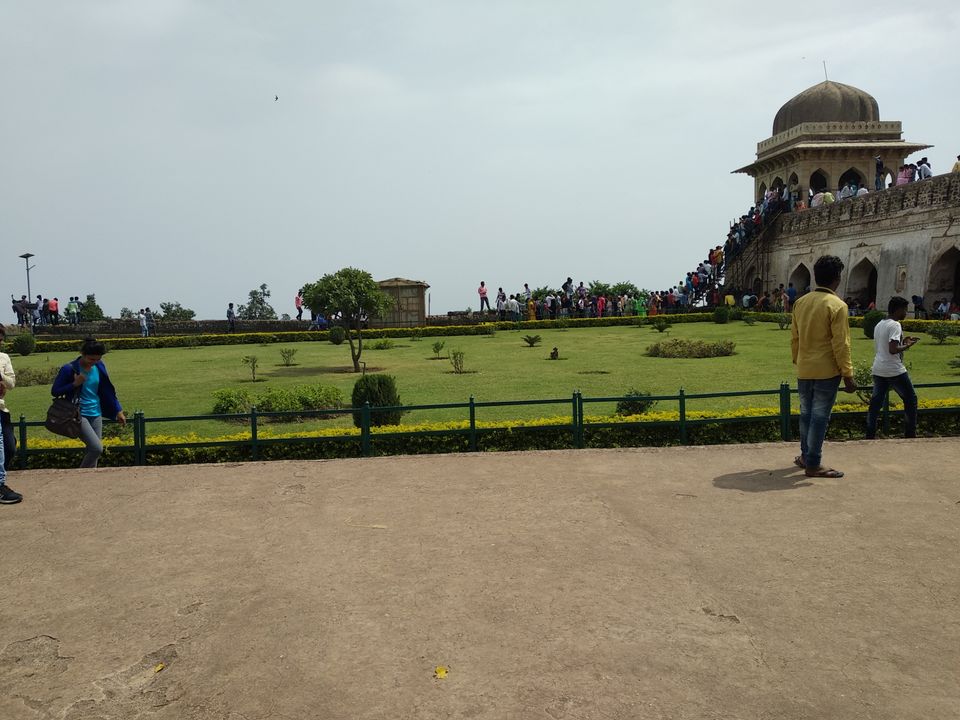 Really this place is full of exotic scenery and epic examples of beautiful nature.
This city has numerous fort within 5km like 1.Jahaz mahal 2.Rani Rupmati Mahal
There are different historic dwars like 1.Alamgir Dwar 2.Kamani Dwar 3.Bongir Dwar
There is also jama masjid in between the city and caves in it's outskirts.
Definitely u will enjoy the Majestic look of forts, if u are civil engineer then definitely you will learn a lot from the drainage system of forts.
After visiting u will feel that how lavishly our kings live , there is beautiful place for taking bath , different area to make there loved one feel special and enjoy the natural beauty.
Must visit this place.

How to reach Mandu City.
Reach indore by train or flight and then take bus for Dhar district in which Mandy city is located.
Indore is 200 km from Bhopal and if u reach Bhopal then easily u may Go Indore by Chartered Bus.