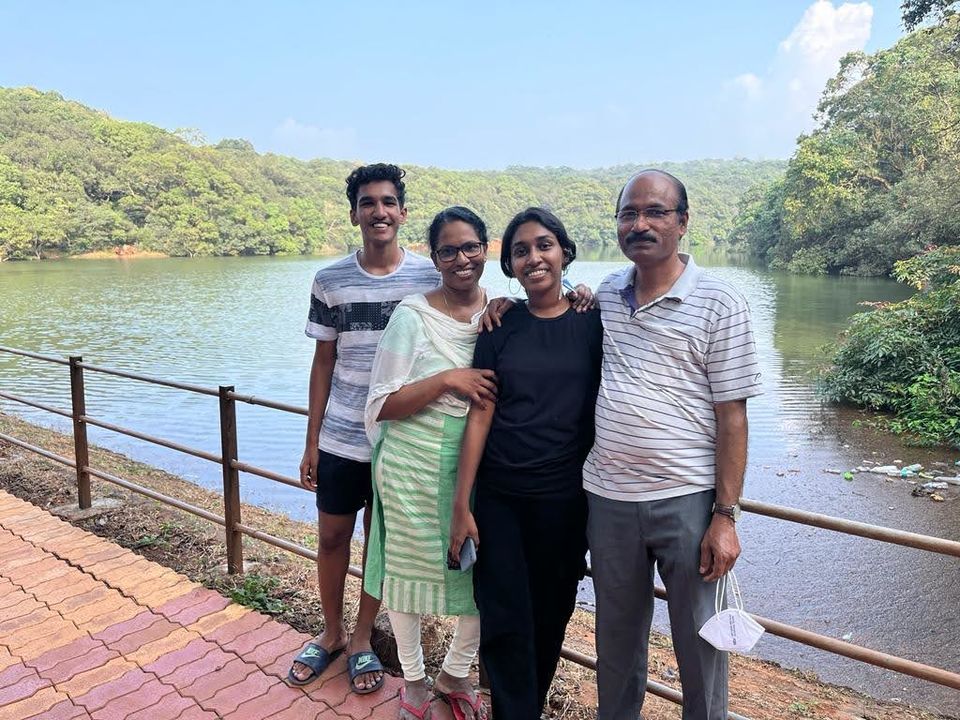 We hadn't been on a family vacation for ages and it was high time. What better time to go on a vacation than during Diwali break, all we do during Diwali is eat sweets. I was in charge of planning. The plan was to go to Mahabaleshwar. It is embarrassing to admit that despite living in Mumbai for all these years, we have never been to Mahabaleshwar.
We left home at 7am for Mahabaleshwar. We stopped for breakfast at Hotel Fountain, Ghodbunder. I'd definitely recommend having Keema Paav for breakfast. It's heavenly. After breakfast, somewhere along the way, we changed our destination from Mahabaleshwar to Matheran.
Around 11:30am we reached Matheran. The funny thing is, none of us knew that vehicles weren't allowed in Matheran. Fun fact: Matheran is the only automobile-free hill station in India. How cool is that! Now after parking our car at the entrance of Matheran, we had to choose. Either walk throughout Matheran for 2 days or travel on horseback or on hand-pulled carts. I honestly wouldn't have minded walking, but my mom can't. Sitting on a horse was scary, I've never really sat on a horse for more than 10 minutes max. The horses cost Rs.3000 per person, for two days, but if you can bargain, then good for you.
Matheran is a pretty and unique place. It is known for the colonial architecture left behind by the British. The British developed Matheran as a hill station to escape the heat of Bombay during the summers. Being in Matheran pretty much feels like hiking through a forest. The only difference being the trails are wider and there is a lot of trash around.
We stayed at SpringWood Heritage, one of the few places that serve non-veg food. The food culture of Matheran is deeply influenced by the large number of Gujarati tourists who visit the hill station. The hotel we stayed at was pretty. Surprisingly, the rooms in the heritage building were cheaper than the ones in the newer building. The food was decent, and there were 2 hammocks and oh, a pool! My brother and I were both happy. We had lunch at SpringWood Heritage and then went around site seeing. I did not find horse rides very comfortable. But I got used to it, I guess. Also, the horse keeper who came with me and my mom was a sweetheart. He kept us entertained with his anecdotes and also made me appreciate the privileged life that I live. He was 19 and has been working with horses in Matheran for 7 years. Wakes up at 4am every morning, comes to work, and leaves only at 12am.
We went to a few viewpoints and to Charlotte Lake. By the time we got to Charlotte lake, we were all tired. We just wanted to go back to the hotel and chill. We stopped at the market on our way back.
We woke up late the next morning. We were to leave today by the toy train. I was excited. Before the pandemic, toy trains used to run from Neral to Matheran. Now the trains only run from Matheran, there was a stop near our hotel to the Aman Lodge which is near the car parking. We had breakfast, got ready, and left for the railway station to catch the 10:45 train. We reached the railway station around 10:00 but all the second-class tickets were sold out. Second-class tickets cost Rs.40 and first class tickets cost Rs.345. We didn't want to wait till 12pm for the next train so we got first-class tickets. The train ride was fun. The trains are narrow gauge and extremely slow, but they're fun. We reached the parking lot after almost 40 minutes. And we left.
The only thought that was in my mind while leaving was, I hope this place always remains like this. Untouched and uncorrupted by vehicles. It's not really untouched, you'll find trash literally everywhere but there's beauty to Matheran nevertheless.